CULTS, SECTS AND NEW RELIGIOUS MOVEMENTS

Religious fringe movements, charismatic preachers, evangelical revivals, schismatic doctrines.
New Religious Movements and cults including; Christian Science / Seventh-Day Adventism / Jehovah's Witnesses / The Mormons / British Israel / Dianetics and Scientology etc.

All these fortunabooks.com prices are in New Zealand dollars.




CHRISTIAN SCIENCE




DAVIES Horton

Christian Deviations

Essays in Defence of the Christian Faith
VG G DW chipped to top edge, lacks bottm half of spine, book name to fep and foxed endpapers. $8 B/A SCM 1955 hard cover, 126pp. A Christian look at Theosophy / Christian Science / Seventh-Day Adventism / Moral Re-Armament / Jehovah's Witnesses / Open-Air Religion / The Mormons / British Israel / Astrology & Spiritism (Spiritualism). [#634 cults]

DENNIS Ronald D
The Call of Zion, the story of the first Welsh Mormon Emigration
VG VG light rubbing to dw and sunned spine and small split top lower joint, bookseller label to fep
$20 C/C [RM 126]
Religious Studies Centre Brigham Young University 1987 first edition hard cover xii 243pp map endpapers. Includes photograph portraits of many of the migrants. Church of the Latter Day Saints by ship from Wales up the Mississippi and then by trek to Salt Lake City. ISBN 0884946282 mormons latter day saints
---
HISLOP John S.

My Baba and I
Sathya Sai Baba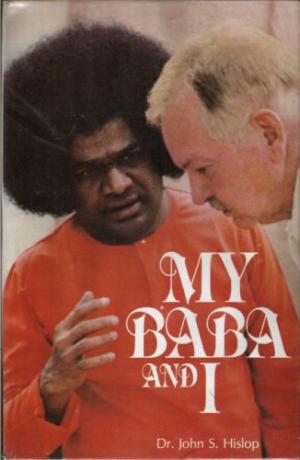 A portrait of Sai Baba by his closest western associate.
Who is Sathya Sai Baba of India? The holy man whom millions of Indians believe to be an Avatar, an embodiment of God?
The miracles witnessed by his devotees transcend the known laws of science and parallel the miracles of Jesus, and he comes with a similar message - to bring unity and love to a despairing world.
Dr. John Hislop, a professor and author, recounts his experiences with Sathya Sai Baba during the past 17 years and tries to acquaint the reader with the depth and grandeur of Sai Baba's spiritual philosophy.
Sai Baba has said that Dr. Hislop has had more face-to-face confrontations with him than any other Western person. Dr. Hislop gives the reader a rare look into Sai baba's life, miracles, teachings, and writings.
ISBN0960095888
Sathya Sai Baba of India, guru, hindu, swami
VG softback
$15 C/C
Birth Day Publishing 1985 first edition, viii 282pp + colour plates.
[#3457 ]
HUBBARD L Ron

Self Analysis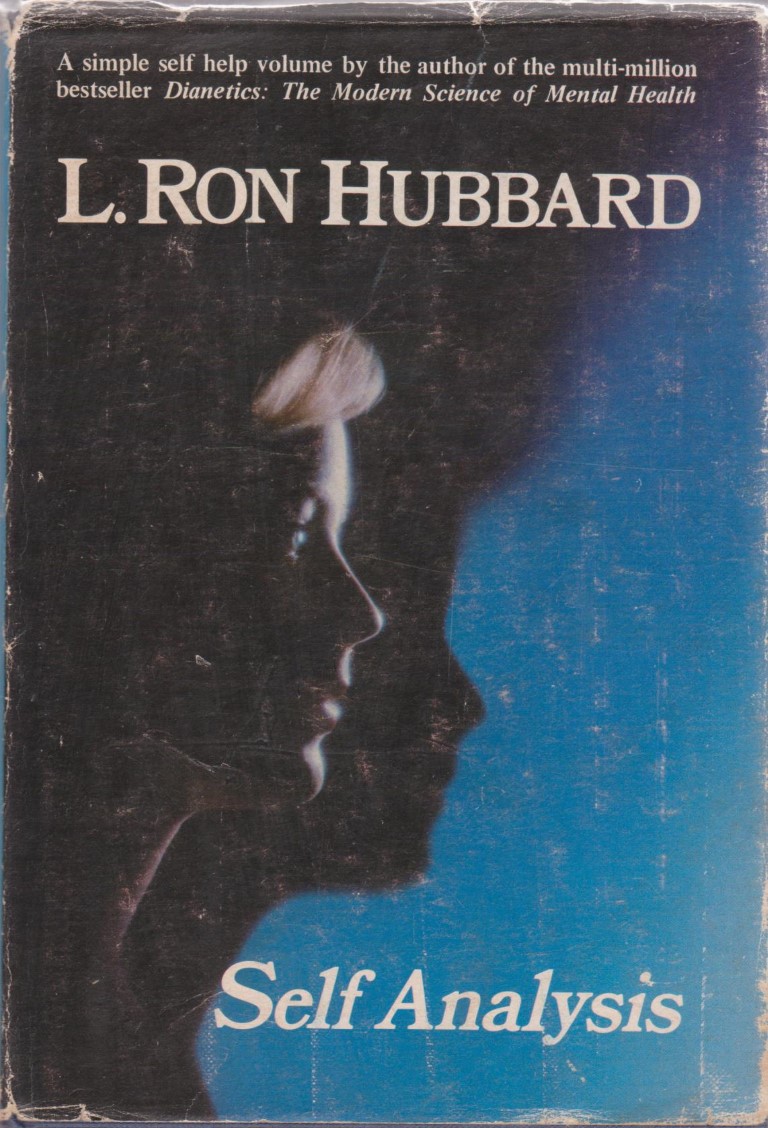 A Simple Self-Help Volume of tests and Processes Based on the Discoveries contained in Dianetics
ISBN8773361968
Scientology, dianetics, psychology, NRM, new religious movement, clear, engram, theta
VG hardback in G+ dust jacket with wear and rubbing to edges. New Era Publications plate pasted over text on page after half title (by publisher).
$10 C/B
Scientology Publications Organization 1981, 212pp.
[#3456 ]
HUBBARD L. Ron

Dianetics and Scientology Technical Dictionary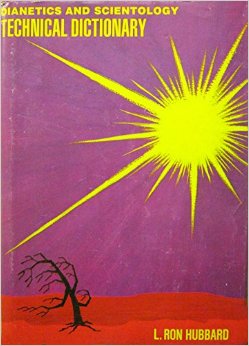 Technical guide for auditing etc. includes terms used in the training and counselling techniques of Dianetics and Scientology, with over 3000 entries.
ISBN8773361178
VG hardback in VG dust jacket
$35 B/D
New Era Publications 1983, x 567pp.
[#3203 ]
HUBBARD L Ron
Dianetics; The Evolution of a Science
VG $8 B/B [Item# 352 XTS] Scientology Publications Department 1974 hardcover, 110pp. ISBN 8787347067
---
ROLPH C. H.

Believe What You Like
What happened between the Scientologists and the National Association for Mental Health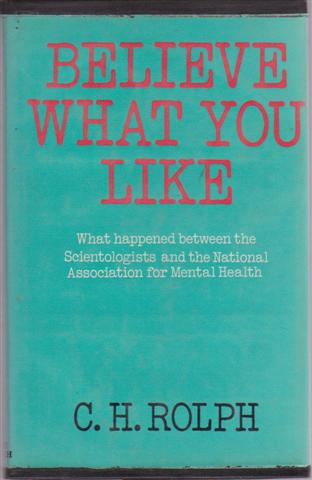 "The reader is left to decide for himself why sane and intelligent people subscribe to the theories of Scientology and accept its status as a church; to decide what the real aims and objectives of the Scientologists are; and to judge the propriety of their methods, propoganda and purposes in attempting to gain a majority voice in the council of the National Association for Mental Health. The Scientologists have expressed their views frequently and publicly---now it is for the members of the public 'to believe what you like.'" Scientology claims psychiatry is a scam.
ISBN0233963758
VG- hardback with VG- dust jacket. Minor tape stains to fep offset from jacket cover. Mild foxing to closed edges.
$20 C/B
Andre Deutsch 1973 first edition, 172pp
[#3229 ]
SPALDING Arthur W.
Footprints of the Pioneers
VG G+ edge wear and some tears to DW.
$15 C/C [XTS 24]
Review and Hearld copyright 1947 blue cloth with gilt, 224pp. Seventh Day Adventist history of the pioneer New England fathers. Well illustrated with photos in the text.
---
SPARKS Jack
The Mind Benders; a look at current cults

VG bookseller stamp to first page. $8 C/B [Item# 374 CULTS] Thomas Nelson 1977 softcover, vii 283pp. Covers Eastern cults; Transcendental Meditation, Divine Light Mission, Hare Krishna; Western cults; Unification Church of Sun Myung Moon, The Children of God, The Way- International, The Local Church of Witness Lee; and the Church (christian) response to the cults. Christian standpoint from a christian author who was former professor of behavioural psychology. ISBN 0840756143




WHITE Ellen G.

Selections from the Testimonies, Book Two

Selections from "Testimonies for the Church" vol 4 & 5
VG $15 C/C Southern Publishing Association 1936 cloth, 630pp + adverts. Seventh Day Adventist. [# 928 cults]

WHITE Ellen G.
The Desire of Ages, The Conflict of the Ages Illustrated in the Life of Christ

VG Pacific Press 1980 paperback 768pp. NZ$4 C/B [PB# 119 sects]




WHITE Ellen G.

The Great Controversy between Christ and Satan

The Conflict of the Ages in the Christian Dispensation
VG $6 C/B paperback 640pp. [PB# 321 sects ]



WHITE Ellen G.

The Great Controversy between Christ and Satan

The Conflict of the Ages in the Christian Dispensation
G+ $4 C/B United Publishers 1974 paperback 640pp. [PB# 118 sects (2 copies)]


© 2015 by Fortuna Books (NZ).