LATEST ARRIVALS, RECENT LISTINGS

Some of these items may have been sold, as this list is an indication of our new stock entries only and is not updated when items are sold until we delete old entries quarterly.

All these fortunabooks.com prices are in New Zealand dollars.
Recent uncataloged stock CLICK HERE
Some non-book items (board games, movies) CLICK HERE
20/5/2018 ev
WHITEHEAD John W.

The Stealing of America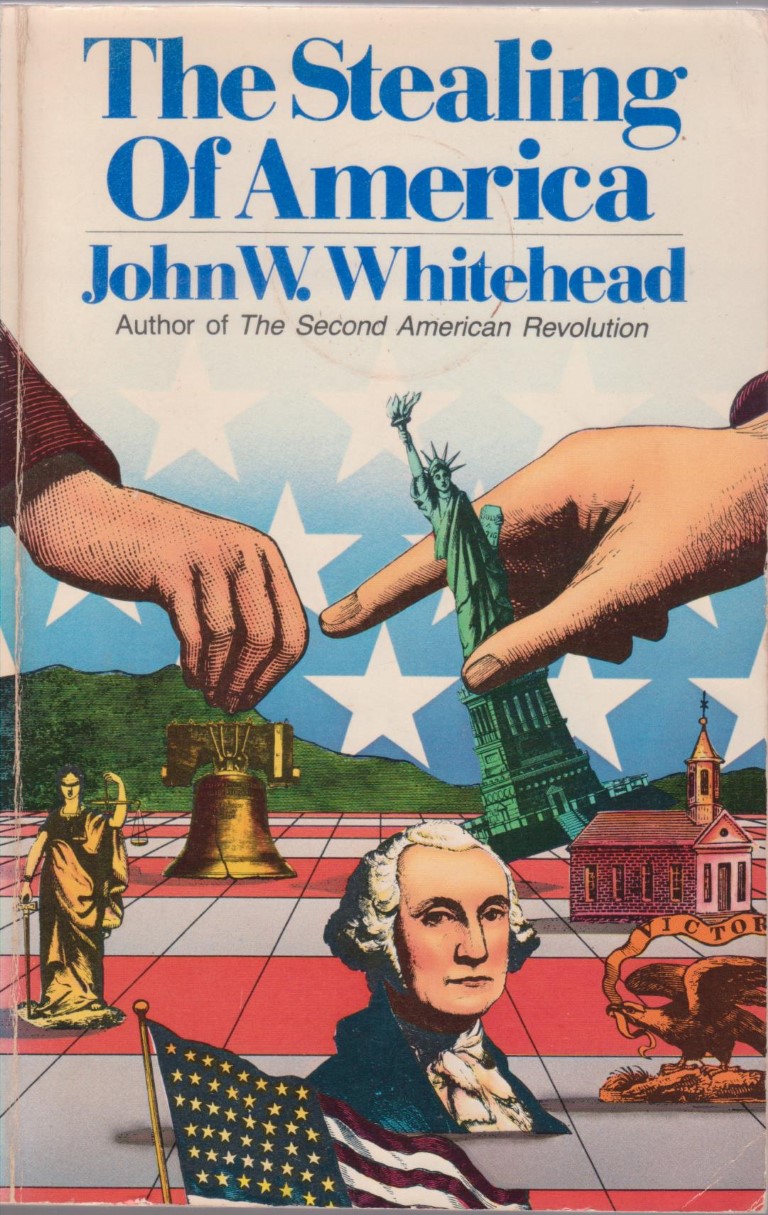 Charts the fascist and totalitarian nature of the secular American state.
Explains how godlessness leads to abrogation of individual human rights in the name of the 'greater good' of totalitarian socialism.
Discusses Secular Humanism/ Social darwinism etc.
ISBN0891072861
America, USA, conservative politics, conservative christian, population control
VG softback with some light wear.
$10 C/B
Crossway Books 1983 soft cover, 158pp.
[#3681 ]
MAIN William collects photographs by James Bragge (1833-1908)

Bragge's Wellington and the Wairarapa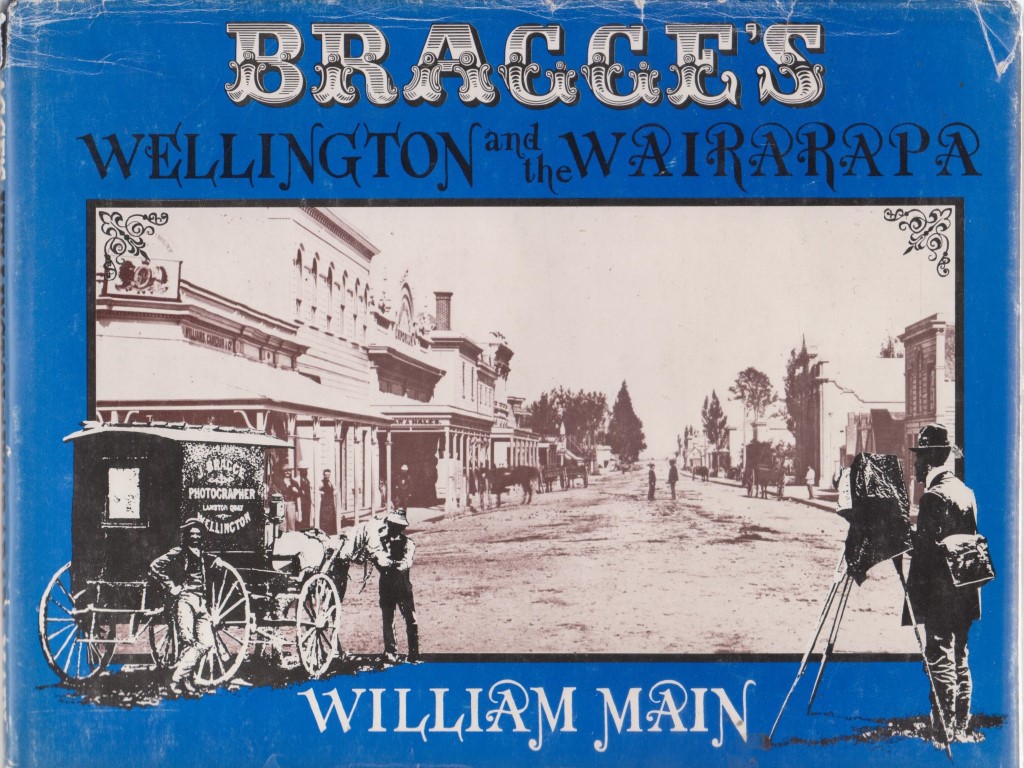 Images of a city and its provinces from the 1860s to the 1890s as photographed by James Bragge.
Includes folding panoramas.
photography, 19th century, historic photos
VG hardback in G+ dust jacket with some edge wear and minor tears.
$25 B/C
Millwood Press 1974, 100pp.
[#3682 ]
WINTER Peter

Free Lodgings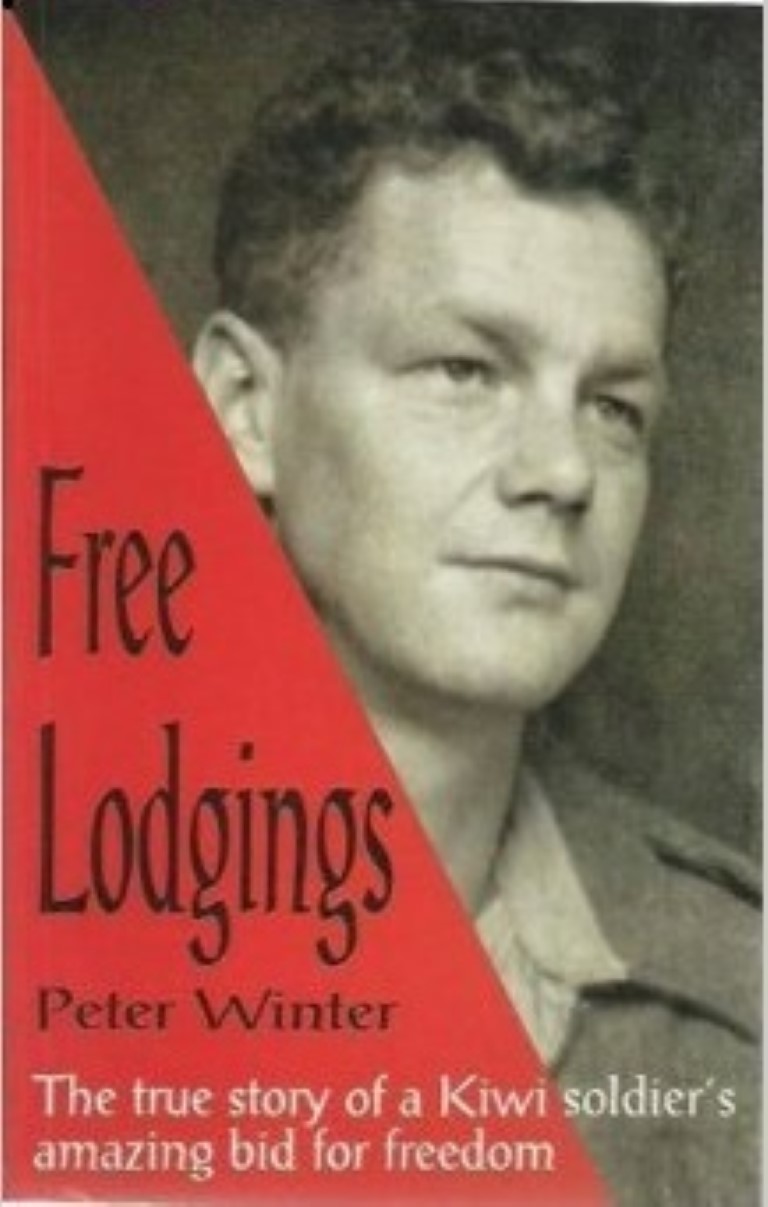 Peter Winter was in the Divisional Petrol Company 2NZEF when he was taken POW on Crete.
He recounts his four years in German and Italian Prisoner of War camps.
A times he was on the run in the Greek countryside, assisted by the peasants.
He escaped and was recaptured by the Germans 12 times.
Finally as the Russians advanced, he was marched West across Poland into Germany.
ISBN9780790003047
anzac, pow, peter winter, 6059
VG+ softback
$20 C/B
Reed 1993, 143pp.
[#3683 ]
KRISHNAMURTI Jiddu with foreword by Aldous Huxley.

The First and Last Freedom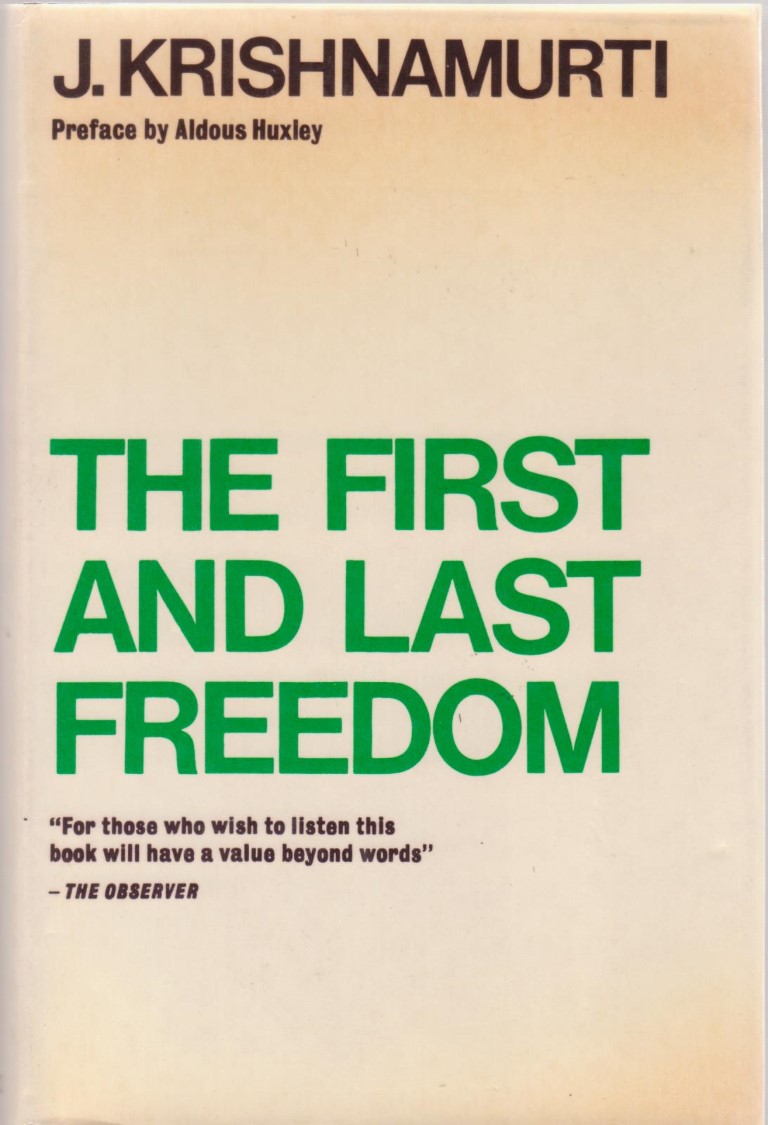 Edited excerpts from Krishnamurti's public talks and discussions.
He emphasized the importance of release from entrapment in the 'network of thought' through a perceptual process of attention, observation or 'choiceless awareness' which would release the true perception of reality without mediation of any authority, or guru.
ISBN0575004169
theosophy, spirituality, philosophy, mindfullness
VG hardback in VG dust jacket.
$20 C/B
Gollancz 1977, 288pp.
[#1744, 3684 ]
COOPER Winston

Once a Southern Man...
The history of the Southern Rugby Football Club 1884-1984.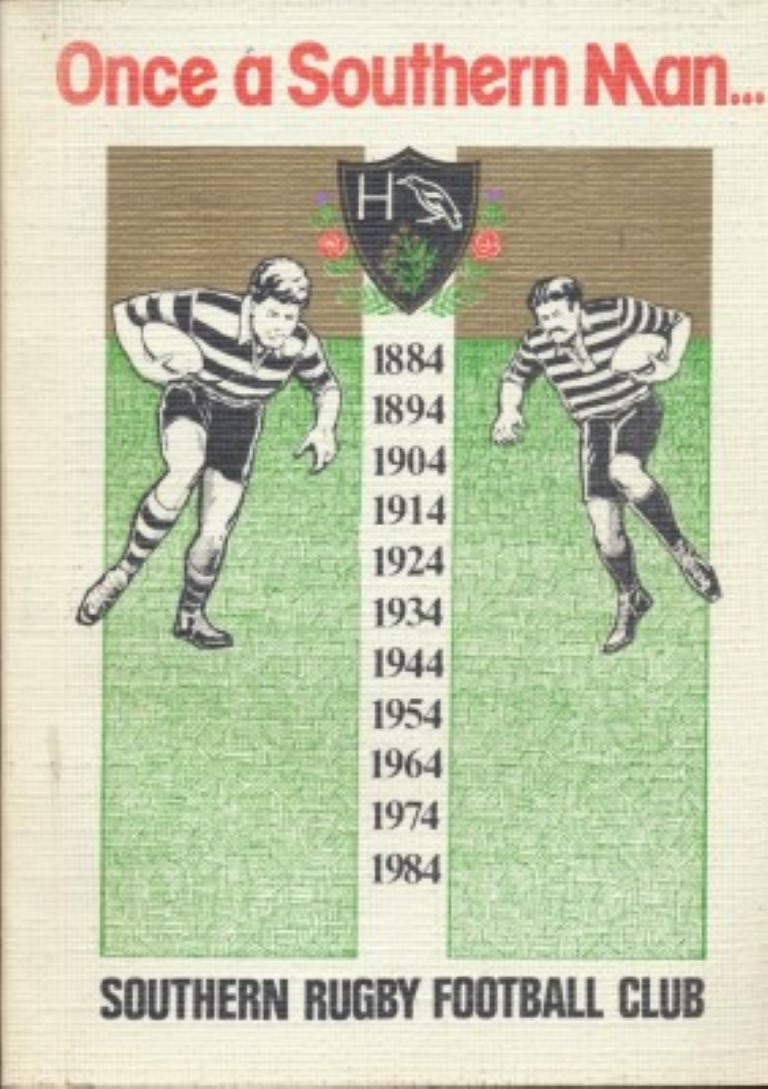 A centennial history of the club.
With stories, statistics, biographies and photos.
Rugby, Dunedin, otago, sport
VG softback
$25 C/B
Southern Rugby Football Club 1984, 208 pp.
[#3685 ]
YEATS William Butler

Collected Poems of W B Yeats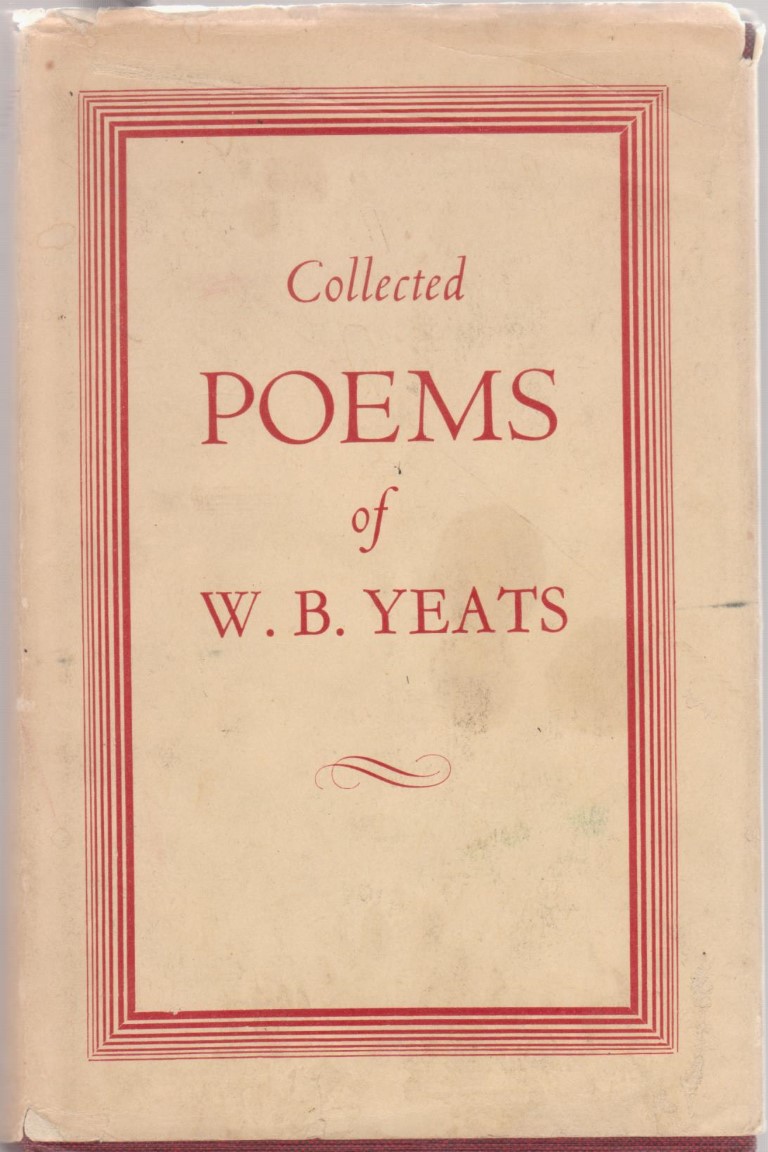 This one volume edition of Yeat's complete collected poetry now includes those from A Full Moon in March and Last Poems.
ISBN0333044665
poetry, irish, celtic, celtic revival, golden dawn, spirituality
VG hardback in VG- dust jacket with some edge wear and soiling.
$20 C/C
MacMillan 1977 reprint of the Second Edition, xviii 565pp.
[#3686 ]
DUGGAN Maurice edited and introduced by C K Stead

Collected Stories
Cover photo by Marti Friedlander.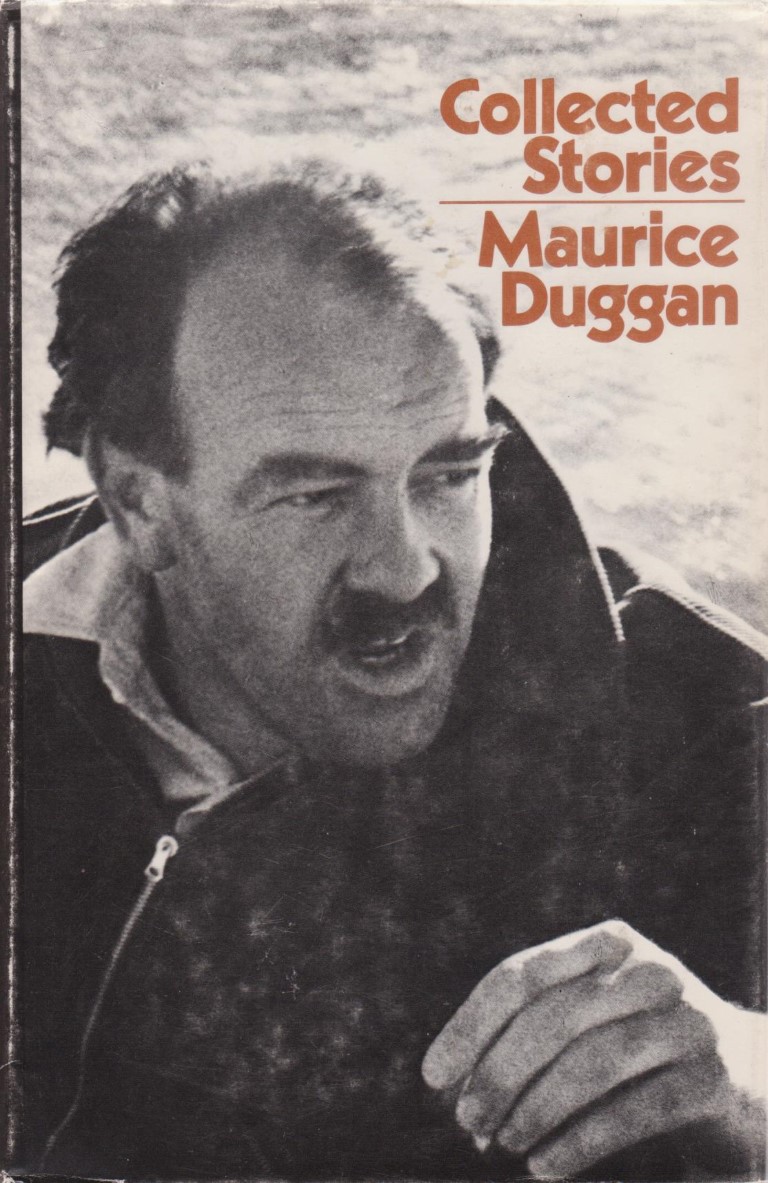 Includes early uncollected stories, ones from Immanuel's Land and Summer in the gravel pit, and posthumously published works.
ISBN0196479932
new zealand, fiction, literature, the new zealand fiction series
VG hardback in VG dust jacket.
$35 C/C
Auckland University Press 1981 first edition, 379pp.
[#3687 ]
14/5/2018 ev
HOLM John

No Place to Linger
Saga of a Wartime Atlantic Kiwi.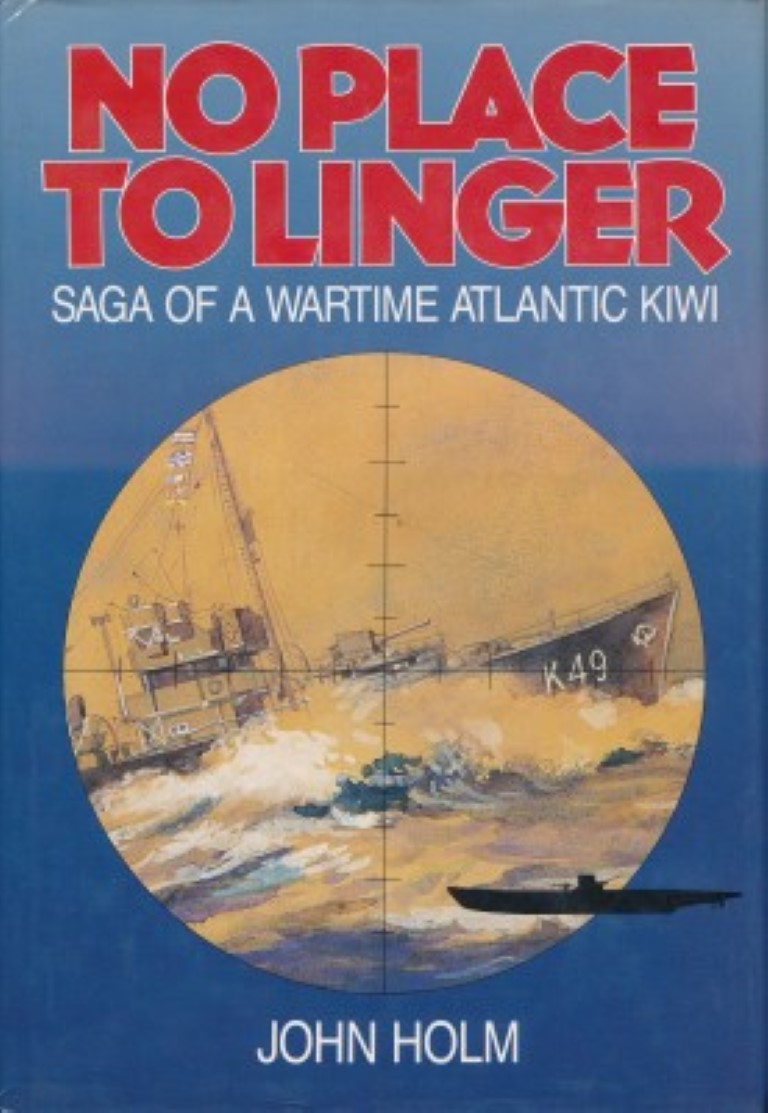 John Holm served on the Atlantic convoys with the Royal Navy, for which service he was awarded the DSC in 1943.
He was Commanding Officer of the HMS Crocus.
After the war he worked with his father's Holm Shipping Company.
ISBN0473002841
HMS Burdock, HMS Crocus, Freetown, HMS Lavender, operation boomerang, Petunia, Gibraltar, ww ii, royal navy, RNZNVR, U 333
VG hardback in VG dust jackt
$45 B/C
Holmwork Publishers 1985 first edition, xii 220pp +plates.
[#3676 ]
RUMI Jelaluddin
Translated by Coleman Barks with John Moyne, A J Arberry and Reynold Nicholson.
The Essential Rumi
The primary poetry of Jelaluddin Rumi, a Sufi mystic and poet, in a modern translation.
ISBN9780785808718
keywords
VG hardback with VG dust jacket
$15 C/C
Castle Books 1997, 302 pages.
[#2538, 3677 ]
POWER Gerry

White Gold
The Mount Hutt story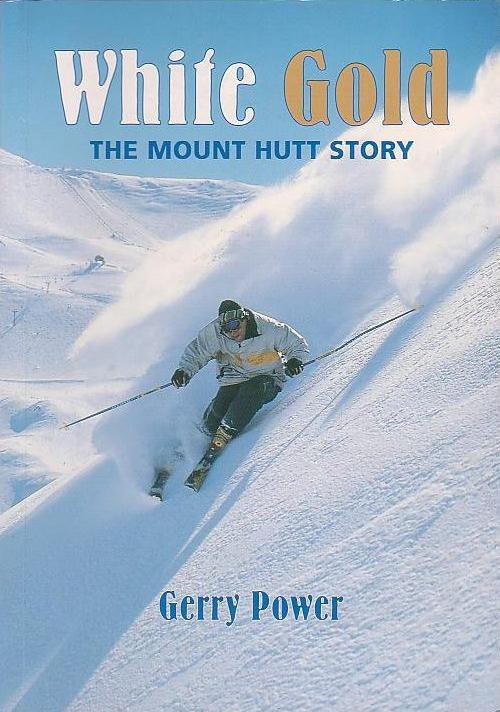 The story of the development of the Mount Hutt ski-field area that saved the mid-Canterbury town of Methven from economic ruin. Gives an overview of the history of Methven and surrounds, the physical development of the ski-field for winter sports, and also the natural environment.
ISBN1877257222
Mt Hutt, skifield, skiing, Methven
VG+ softback
$30 B/B
Canterbury University Press 2002, 155pp
[#3073, 3678 ]
6/5/2018 ev
WILKERSON David

The Cross and The Switchblade
True story of a country preacher who takes his ministry to the gang- run slums of New York.
christian, ministry, new york, gangs
VG paperback.
$5 A/A
Pyramid Books 1966, 174pp.
[PB1553 ]
WILKERSON David

The Cross and The Switchblade
Student edition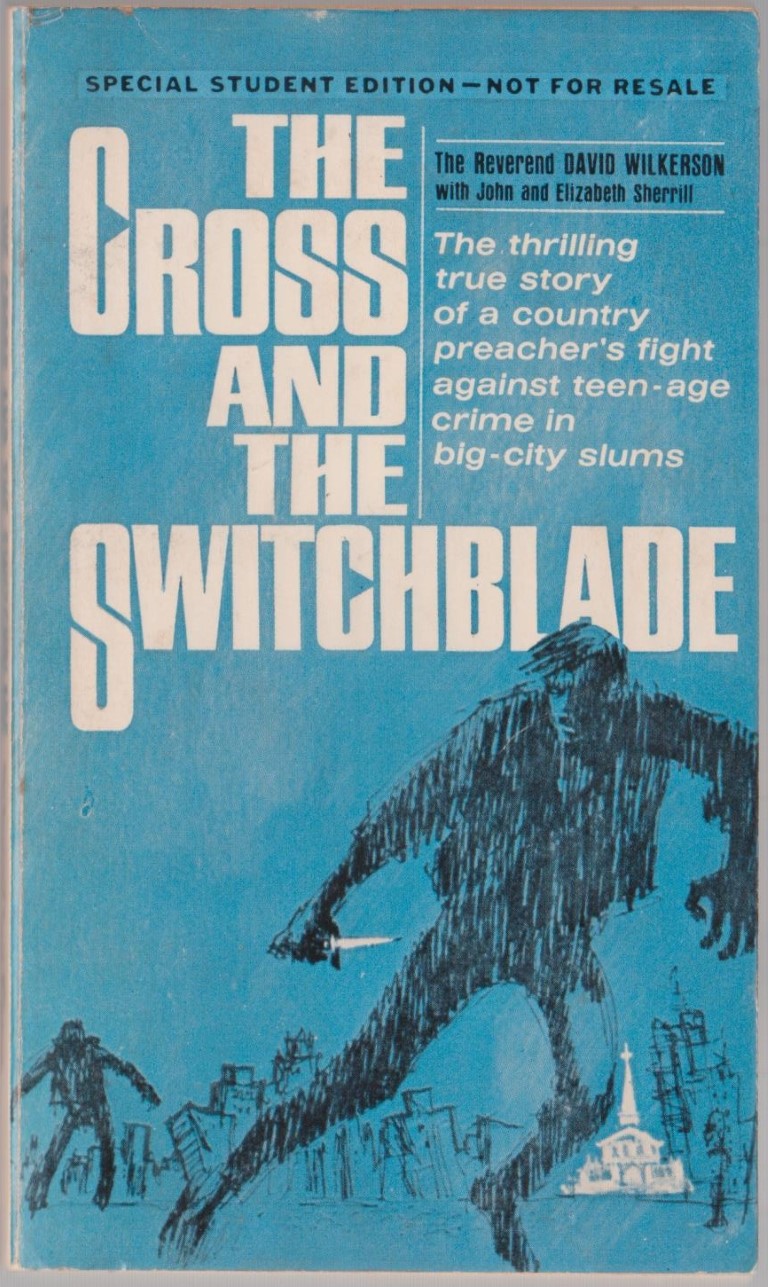 True story of a country preacher who takes his ministry to the gang- run slums of New York.
christian, ministry, new york, gangs
VG paperback.
$5 A/A
Pyramid Books for Teen Challenge 1963, 174pp.
[PB1554 ]
SANDFORD Kenneth

Mark of the Lion
The story of the New Zealand War Hero Captain Charles Hazlitt Upham, V.C. and Bar.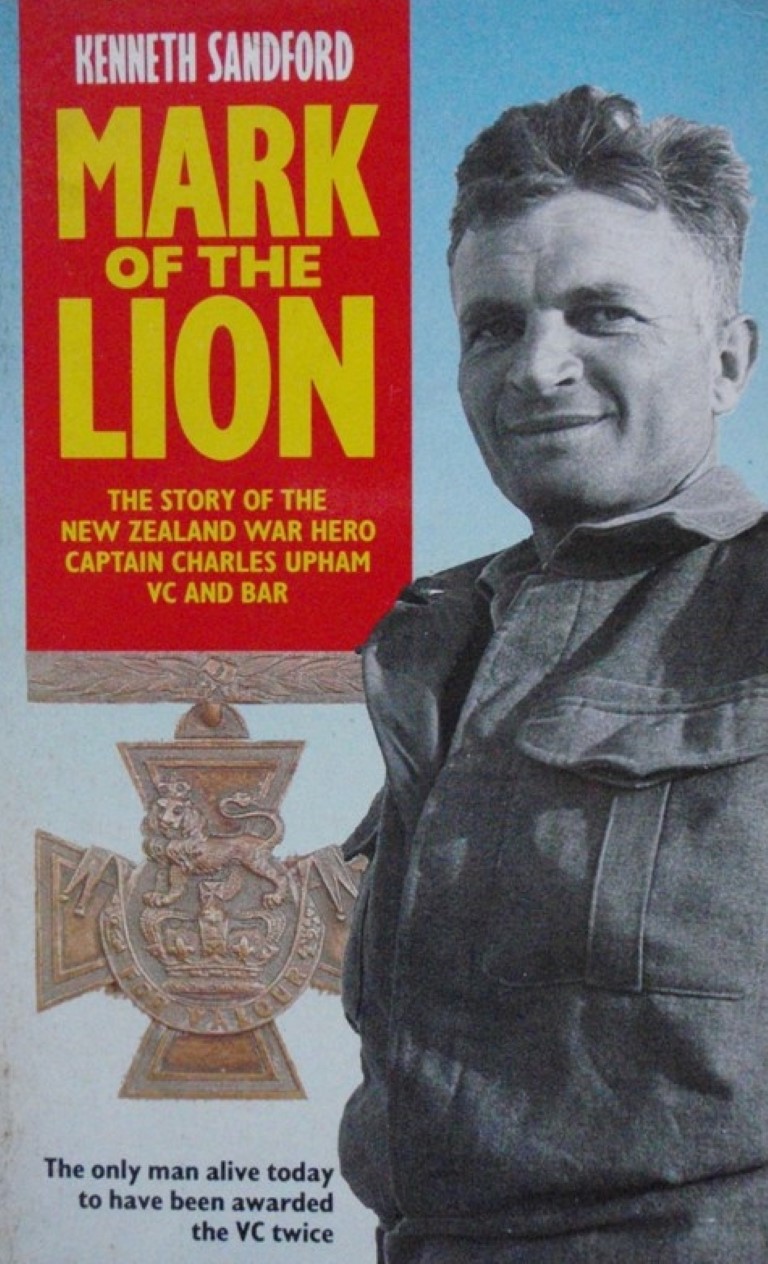 One of the only three recipients of a double Victoria Cross, first awarded in Crete and then again in North Africa.
After he was captured, he attempted multiple escapes, finally being sent to Colditz POW camp.
ISBN0099644304
wwii, ww2, VC, new zealand, anzac
VG paperback.
$15 C/B
Arrow 1990, 399pp + plates.
[PB1555 ]
MCCONNELL Robin

Iceman, the Michael Jones Story.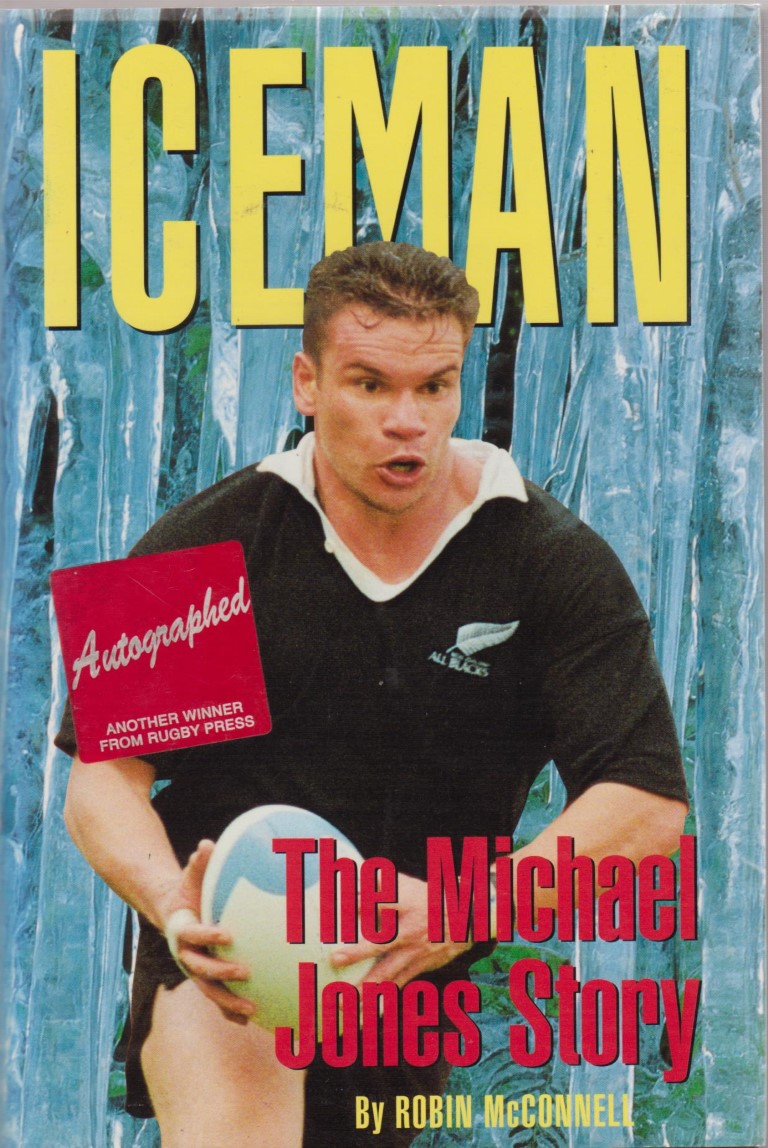 Scarce first edition biography of a great All Black, signed by the Iceman.
Dust jacket has original label signifying it is a signed copy.
ISBN0908630441
all blacks, nzrfu,
VG hardback in VG dust jacket with usual slightly sunned spine.
Signed by Michael Jones. on title page, and has a small rubber name and address stamp at top corner.
$25 C/C
Rugby Press 1994 first edition, 268pp.
[#3658 ]
HARPER Barbara

Wind in the Tussocks
The Story of the Rangitata Plains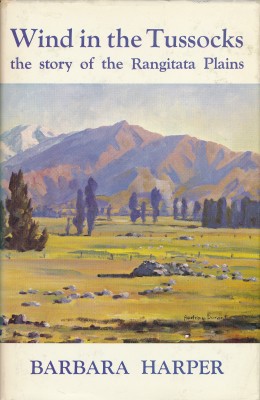 A good history of the Rangitata Plains and it's settlements including information on Ealing and Carew.
Cracroft run, Maronan run, Coldstream run, Shepherds Bush run, irrigation
VG hardback in VG- slightly worn dust jacket
$35 C/B
John McIndoe Ltd. 1972 (November first reprint) 144 pp. plus plates and maps.
[#2202 ]
VG hardback with no dust jacket
$25 C/B
John McIndoe Ltd. 1972 (November first reprint) 144 pp. plus plates and maps.
[#3662 ]
OFFWOOD Donald

Heather's Gold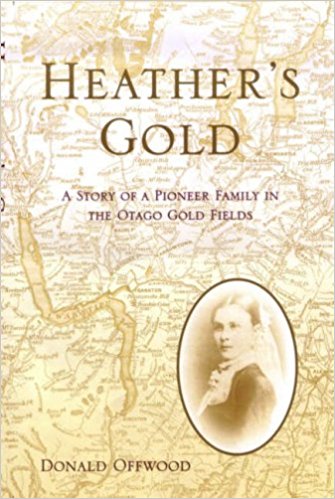 A Story of a pioneer family in the Otago gold fields.
The author has placed his fictional McDonald family into a narrative based on historical research, and most of the people they meet are based on real historical personages.
ISBN9416479003045
Otago, gold rush, historical fiction, scottish immigrants
VG softback with author's gift inscription.
$35 C/C
Caxton Press 2005 first edition, 328pp.
[#3663 ]
HEINZ W. F.

Prospecting for Gold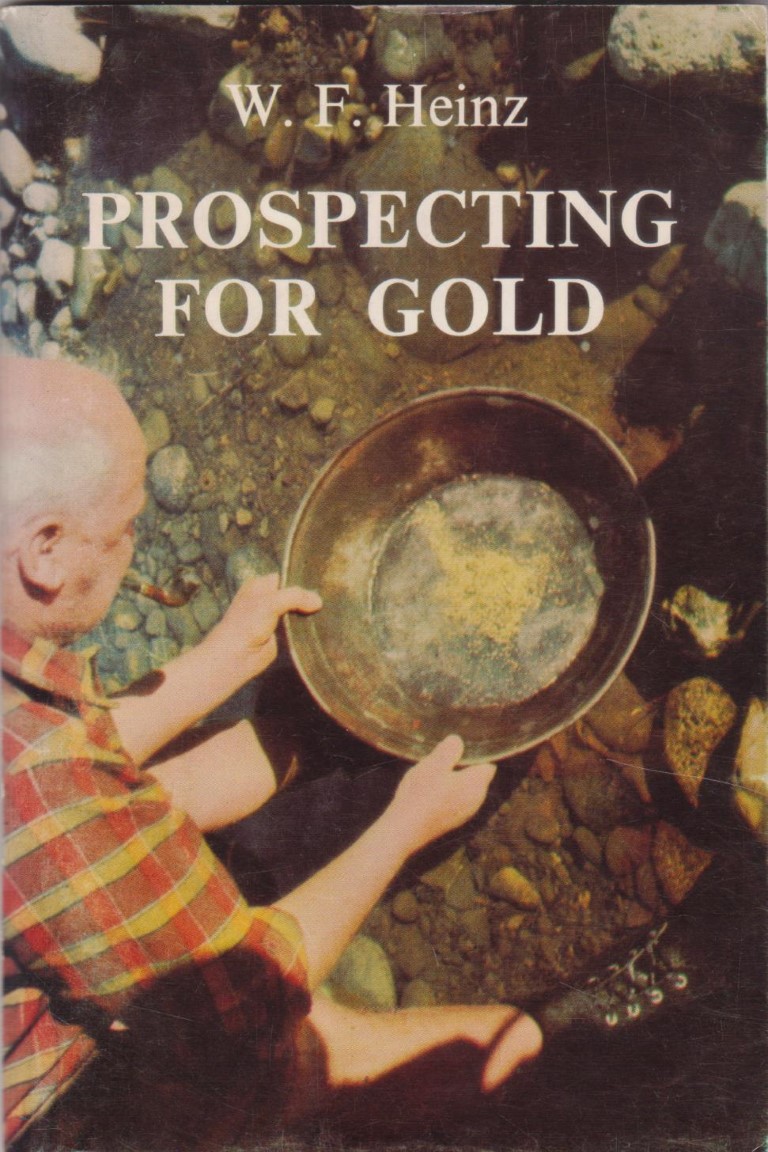 Where and how, to prospect for gold in NZ.
First published in 1952, this revised edition has black and white photographs, and includes dredging and quartz gold mining.
gold panning, prospecting, nz gold mining
VG softback stapled into photo pictorial wrappers.
$15 A/A
Pegasus Press 1964 second revised edition, 79pp.
[#1992, 3664 ]
ADAMS Nancy M.

New Zealand Trees 1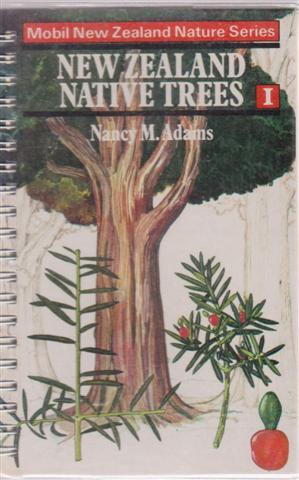 Mobil New Zealand Nature Series. Spiral wire bound, plastic cover and perfect for field trips. Colour illustrations.
ISBN0474001032
VG softback
$9 A/A
Reed 1987 reprint, 84pp.[#3666]
ADAMS Nancy M.

New Zealand Trees 2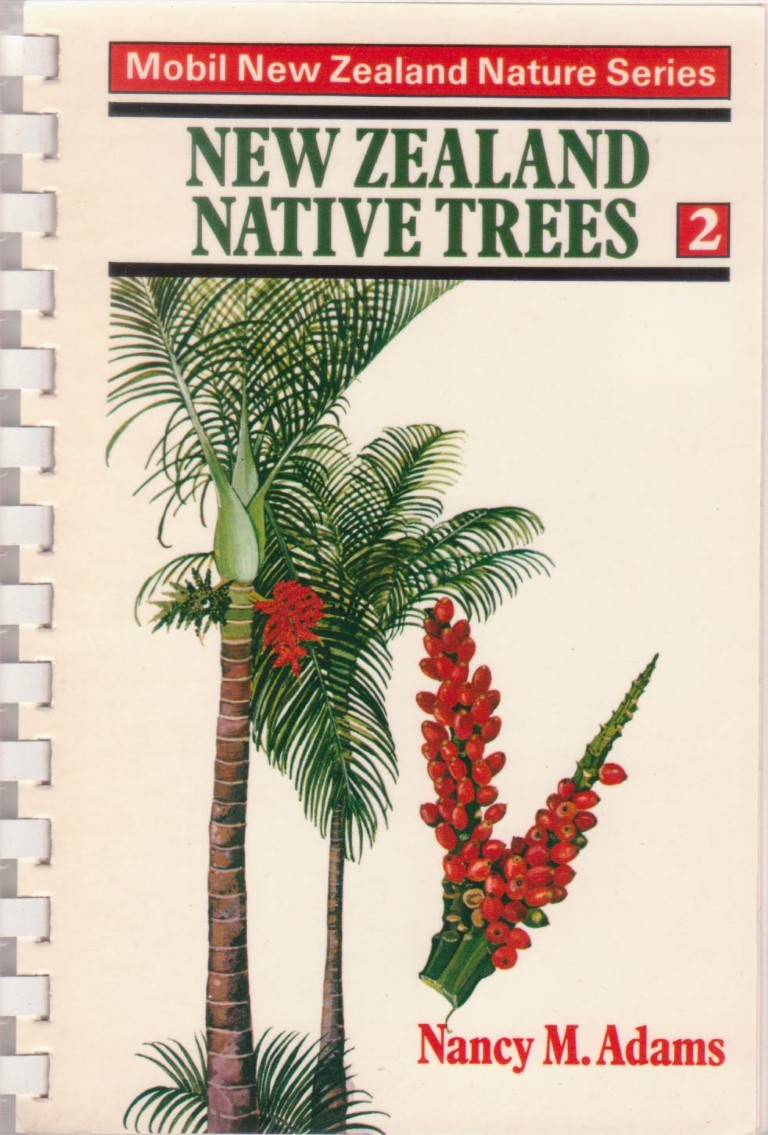 Mobil New Zealand Nature Series. Spiral wire bound, plastic cover and perfect for field trips. Colour illustrations.
ISBN0589015044
VG softback
$9 A/A
Reed 1983 first edition, 32 plants detailed with colour illustration, approx 64pp.[#3667]
KINSKY F.C., ROBERTSON C.J.R. illustrated by Janet MARSHALL

Common Birds in New Zealand 2, Mountain, Bush and Shore Birds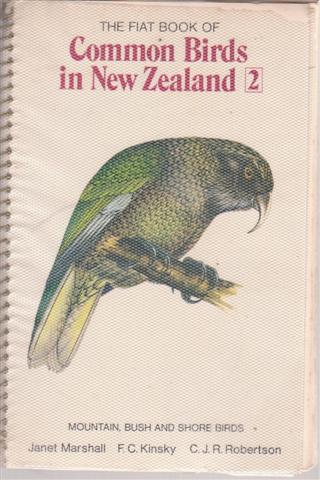 The Fiat Book series was the precursor to the Mobil New Zealand Nature Series.
Spiral wire bound, plastic cover and perfect for field trips. Colour illustrations.
ISBN0589007599
VG softback, name at front.
$8 A/B
Reed 1978 third printing, 96pp. [#2898 ]
VG softback, name at front.
$8 A/B
Reed 1975 second printing, 96pp. [#3669 ]
STACPOOLE John

Colonial Architecture In New Zealand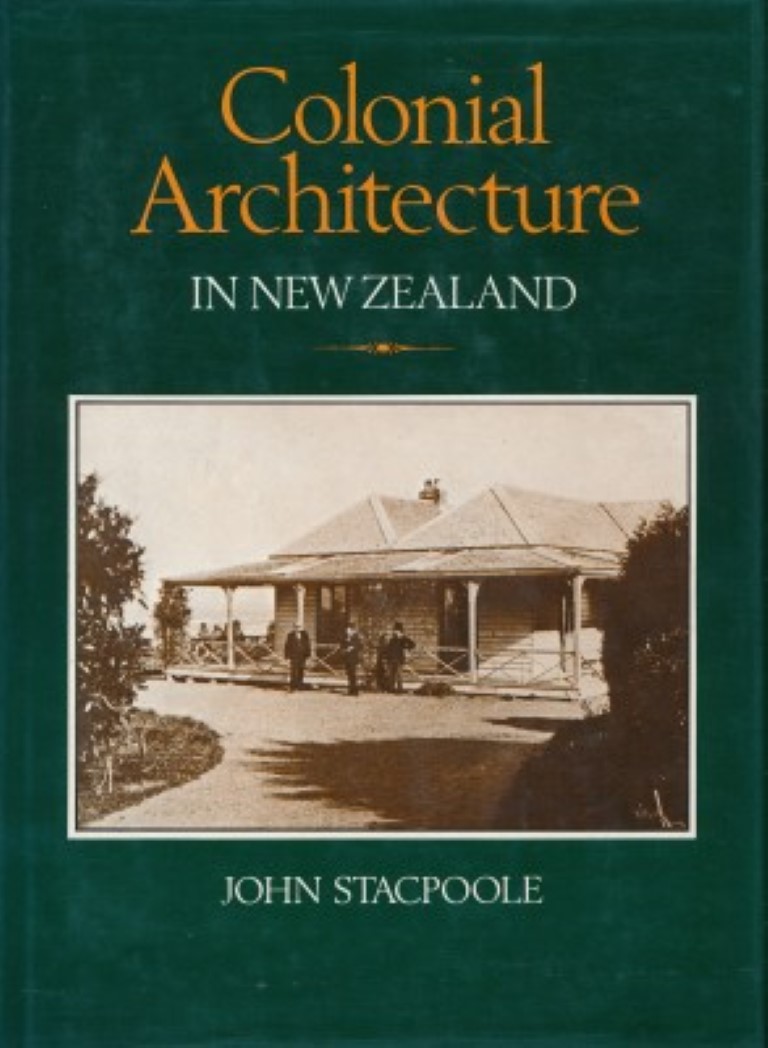 A history of the colonial buildings of New Zealand from the early 19th century upto the 1880s when there was an economic slump which curtailed the development of a unique New Zealand style.
In 1809 a frame house was built for Te Pahi in the Bay of Islands.
Architects covered include Benjamin Mountfort, Frederick Thatcher, and F W Petre.
ISBN0589009303
building, architecture, Otago, Canterbury, building decoration, missionary
VG hardback in VG dust jacket.
$30 C/C
Reed 1976 first edition, 224pp.
[#3670 ]
PEAT Neville illustrated by Erwin BRINKMANN

Stewart Island
The Last Refuge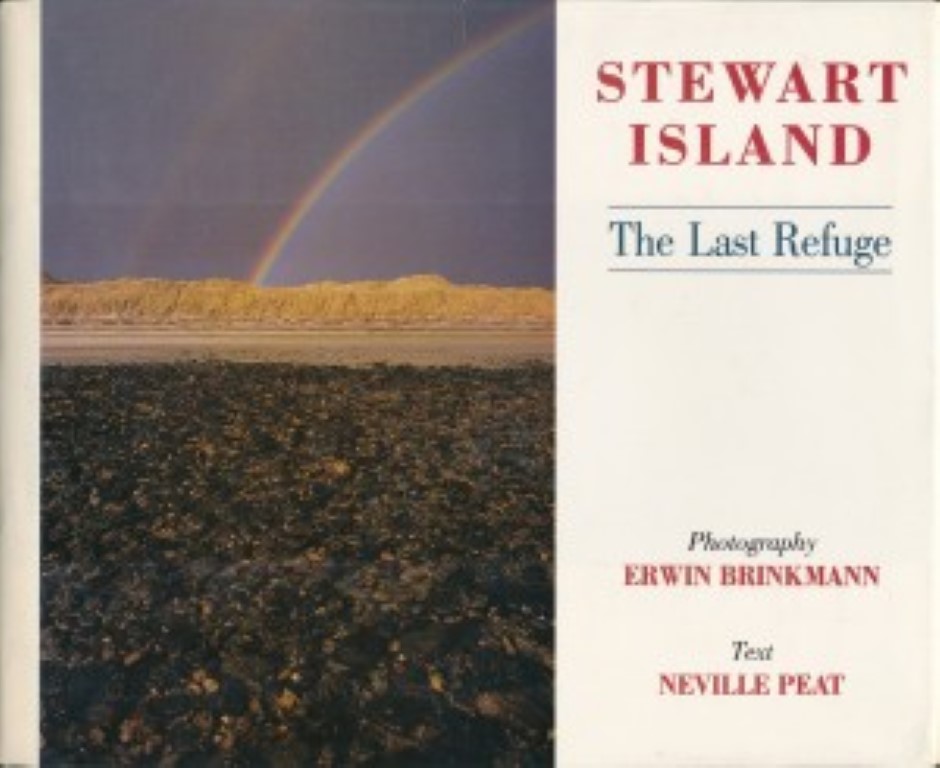 Details Stewart Island's natural landscape, unique wildlife, geology and human settlement and activity on the island.
Landscape format.
ISBN186941165X
photography, nature, natural history, wildlife
VG hardback in VG dustjacket, name to first page.
$30 B/C
Random House NZ 1992 first edition, 118pp.
[# 3671]
McNAIR Jack

Shooting for the Skipper
Memoirs of a veteran deershooter.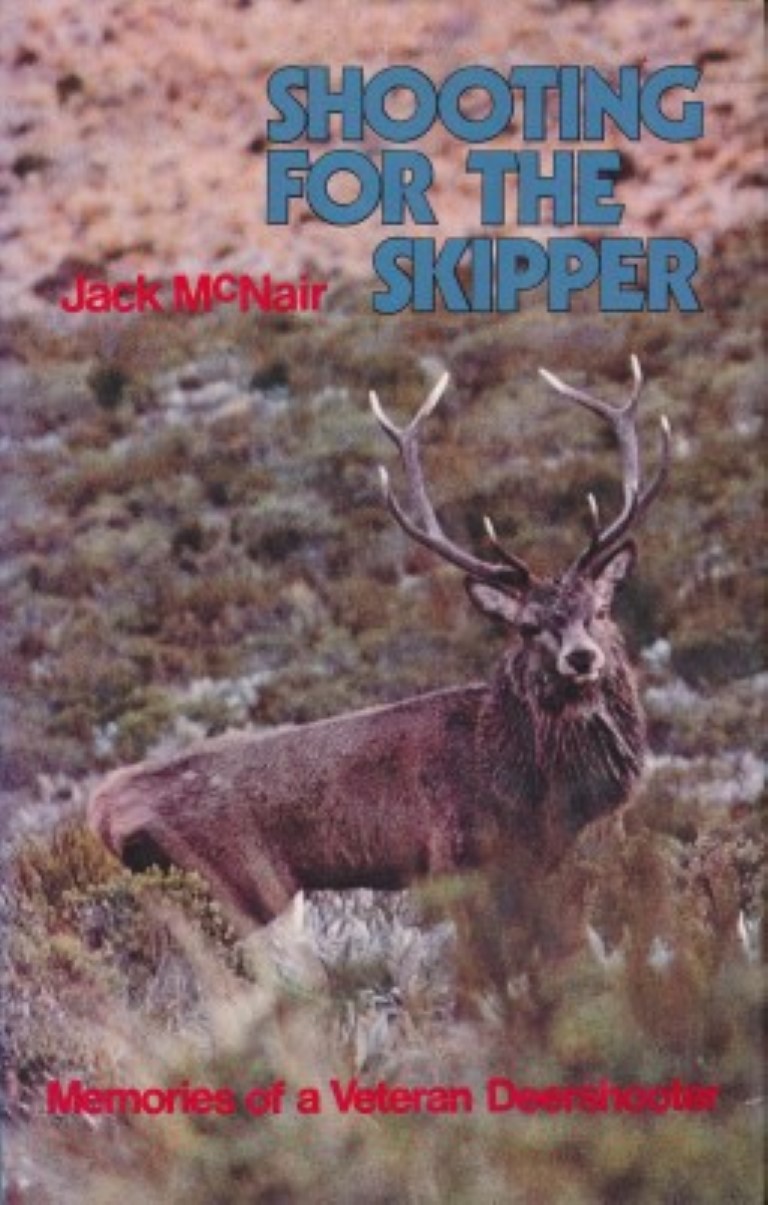 Jack McNair (born 1882) tells of the hard days as a Government deerculler in the 1930s.
He was employed under the direction of G F Yerex.
After his deerculling period McNair took a job on Molesworth Station.
ISBN0589006592
Makarora, Maruia, Lake Rotoroa, Hurunui, Lake Sumner, Lewis Pass, Landsborough, Otago, Westland, Haast
VG hardback in VG dust jacket. Name to first page.
$35 C/C
Reed 1971 first edition, 153pp.
[#3673 ]
HOLMES Leonard John Kearton

The Great White Road
Reminiscences of a West Coast Surveyor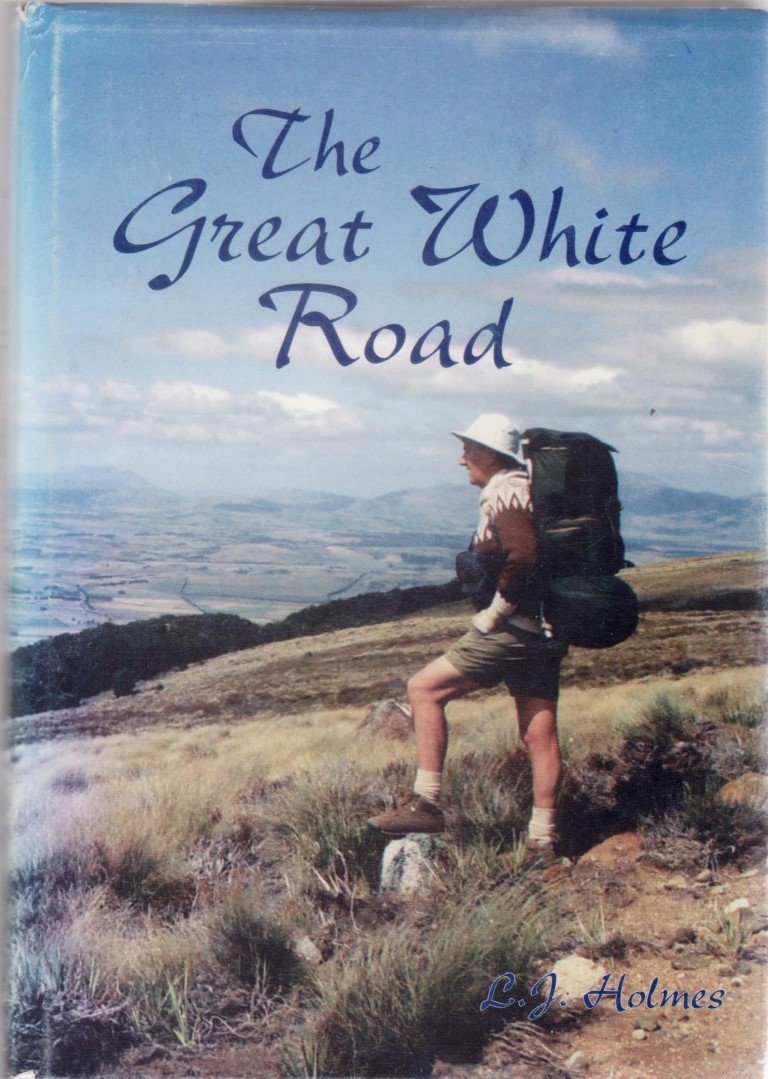 An autobiography by Leonard John Kearton Holmes, F.N.Z.I.S.
Len was raised on the West Coast and had a career as a surveyor, and his company Cowan and Holmes helped develop the Coast infrastructure.
The Surveyors Monument Reserve at Kakapotahi has a memorial to him.
ISBN0473046083
Kaiata, hunting, Savage Club, Survey Board, Reid Cowan, Len Holmes, Westland, Fox Glacier
VG hardback in VG dust jacket, name to first page.
$65 C/C
Ann Holmes 1997 first edition, 231pp.
[#3674 ]
EDE Jack

I've Lived Another Year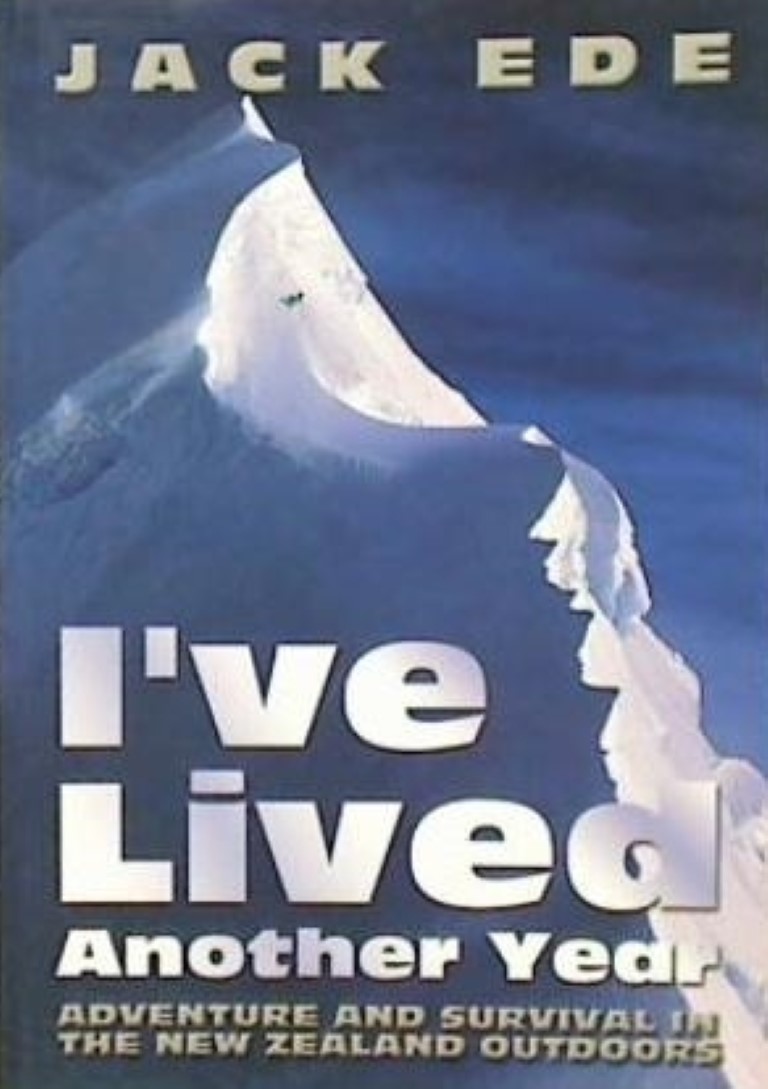 An autobiography of a full life spent in outdoor pursuits including much mountain climbing in the Southern Alps.
Ede has been a Cub and Rover Scout, a Harrier, a soldier, a mountaineer, and a keen cyclist.
There are reminiscences of his family and social life as well as his outdoor pursuits.
ISBN0476005655
mountaineering, climbing, autobiography, Mt Cook, Mt Tasman, Mitre Peak, Mt Aspiring, army, Selwyn district, outdoors
VG softback, name label to first page.
Signed presentation inscription from Ede on the title page.
$45 C/C
Jack Ede Publishing 2004 first edition, 368pp.
[#3675 ]
23/4/2018 ev
O'CONNOR Tom

Death of a Cruise Ship
The Mystery of the Mikhail Lermontov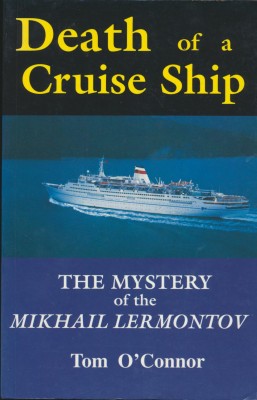 Many conspiracy theories have arisen about why this Russian liner struck rocks and sank, with the loss of a crew member, in Queen Charlotte Sound.
It was under the guidance of a New Zealand pilot, and with the help of the Russian crew and many locals the ship was successfully abandoned with just one casualty.
ISBN9780908561698
maritime, shipping, disaster, shipwreck, Picton, Marlborough
VG softback
$25 C/B
Cape Catley Ltd. 1999. 200 pp.
[#3650 ]
MACDONALD John

Black Sheep
A New Zealand Saga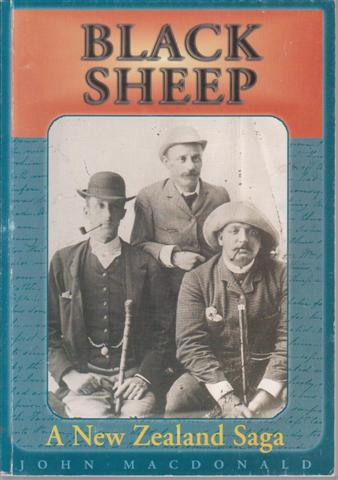 An in depth account of a pioneer New Zealand family, spanning four generations and compiled from family records.
The MacDonald family of Canterbury, descended from Ronald MacDonald (1785-1825) and Margaret Mary Mackintosh (1789-1876).
A colourful family history.
genealogy, colonial
VG softback with author's signature to title page.
$25 C/B
John MacDonald 2002, 166 pages + plates.
[#3651 ]
KINSKY F.C., ROBERTSON C.J.R. illustrated by Janet MARSHALL

Common Birds in New Zealand 2, Mountain, Bush and Shore Birds.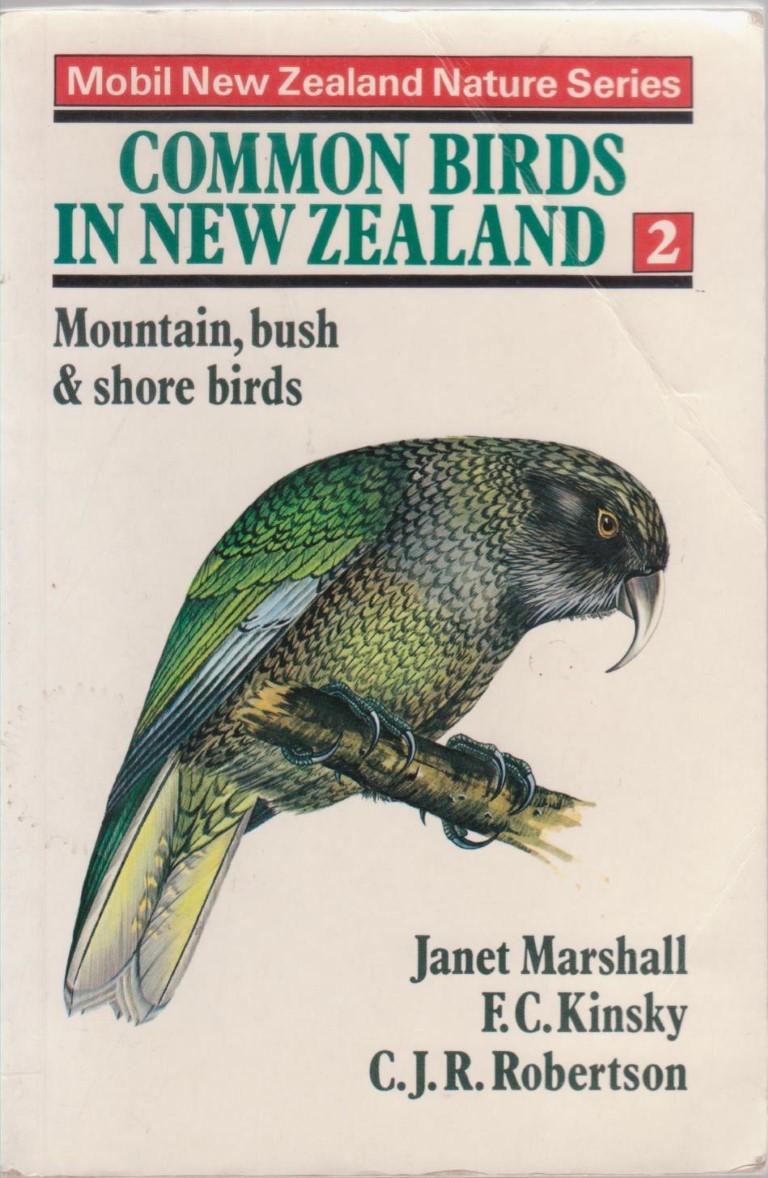 Mobil New Zealand Nature Series.
ISBN0790001659
ornithology, birdwatching, native
VG- softback
$8 A/B
Reed 1994 reprint, 96pp.
[#3652 ]
ENSOR Rosemary

Much Ado, Hanmer Springs 1883-1983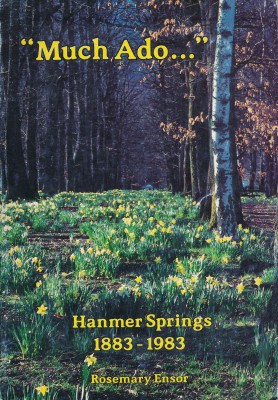 A local history detailing a Century in Hanmer Springs.
north canterbury, colonial, development, thermal spa
VG softback
$45 C/B
Hanmer Springs Centennial Commitee 1975 first edition, 156pp with photos throughout.
[#3637, 3653 ]
SUTHERLAND Louise

The Impossible Ride
The Story of the First Bicycle Ride Across the Amazon Jungle.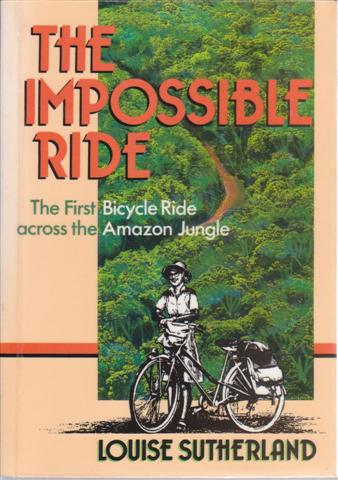 A New Zealand nurse cycles across the Brazilian Amazon in her early fifties, she has also cycled extensively through Europe, the Middle East, Asia, North America and Iceland.
ISBN047301002X
Louise Sutherland, adventure, bicycling, travel, memoir
VG softback, signed 'With best wishes Lousie Sutherland QSM Oct. 1994'.
Newspaper obituary taped to inside of front cover. Louise died in 1995.
$25 C/B
The Southern Cross Press 1992 reprint, 120pp includes some colour photographs.
[#3654 ]
GLAMUZINA Julie & Alison J. Laurie

Parker and Hulme, a Lesbian View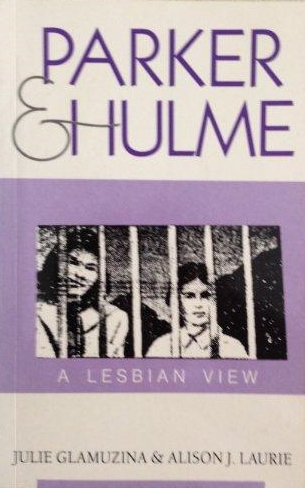 An in depth scholarly study of the case and the reaction it created in the general public and academia at the time.
The allegedly lesbian teen couple killed the mother of one who was threatening to split the pair up.
This case was the basis for the film Heavenly Creatures by Peter Jackson.
ISBN0908652542
Juliet Hulme, Pauline Parker, Lust Murder, Lesbian Youth, Folie a Deux, Crime
VG softback with gift inscription to first page.
$15 C/B
New Women's Press 1991, 214pp. with illustrations.
[#3655 ]
CARROLL Lewis

Alice in Wonderland
Sovereign Series book 8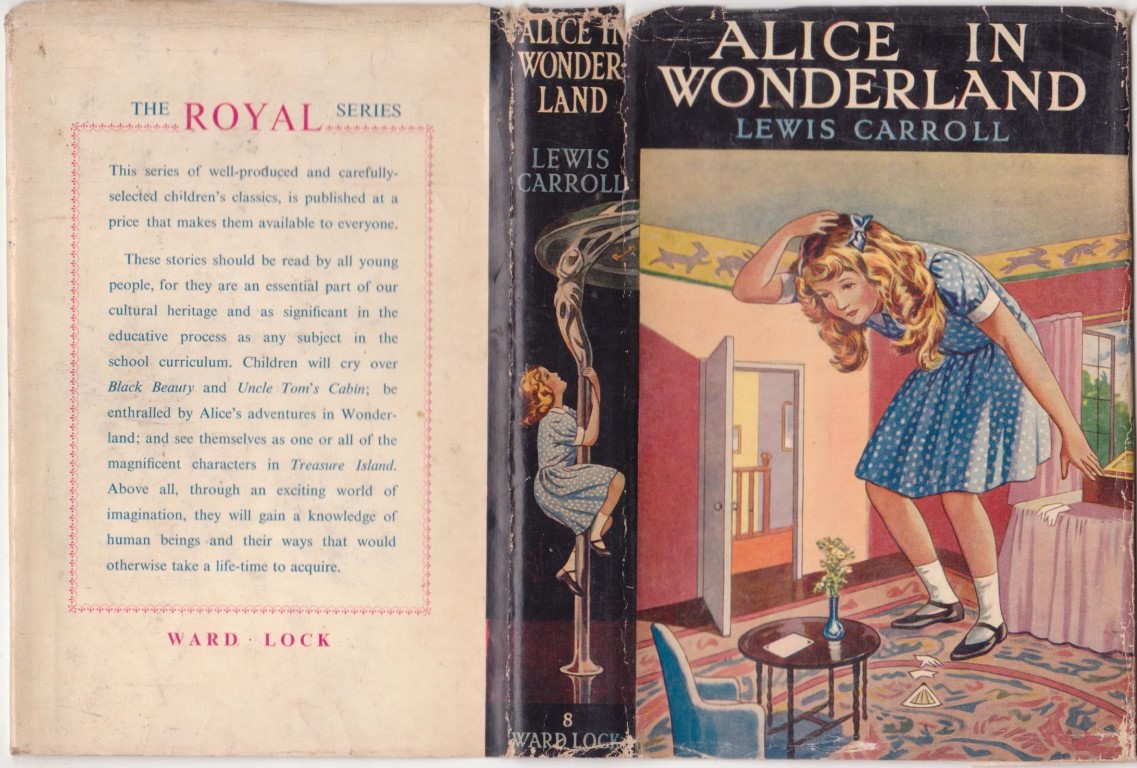 Going by DW art would be just post war vintage.
VG hardback in VG- dust jacket with light rubbing. Light foxing to closed edges, inscription to free end paper.
$15 A/B
Ward Lock undated (1950s?) 12mo, 190pp+ frontis +1pp adverts.
[#3656 ]
HUXLEY Aldous

Brave New World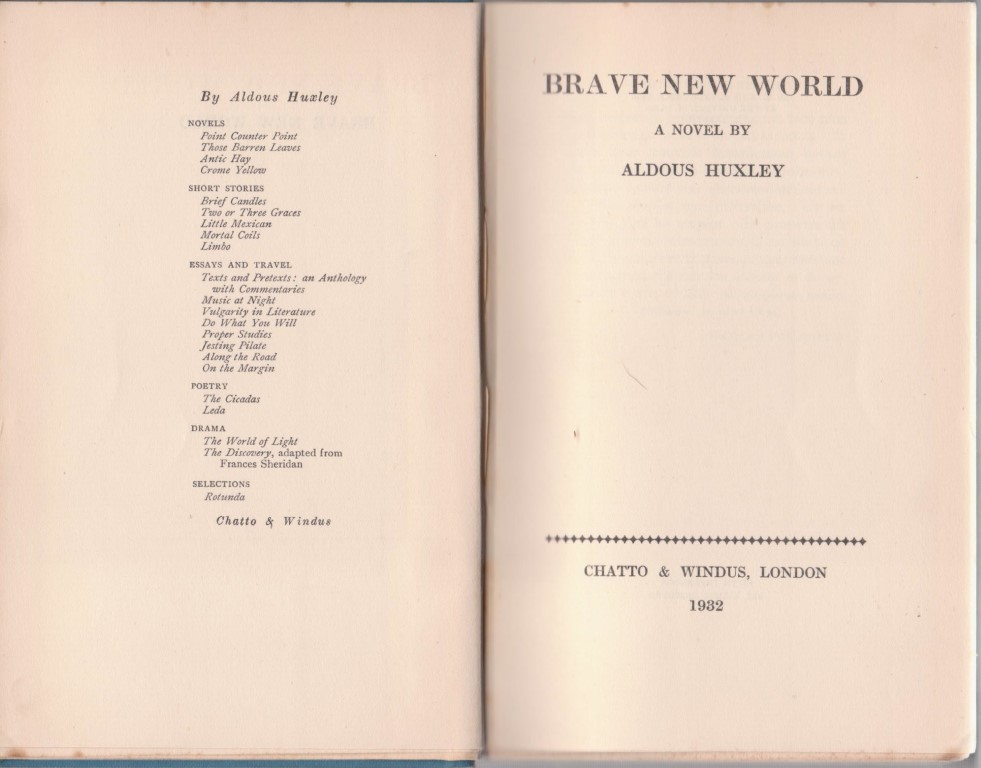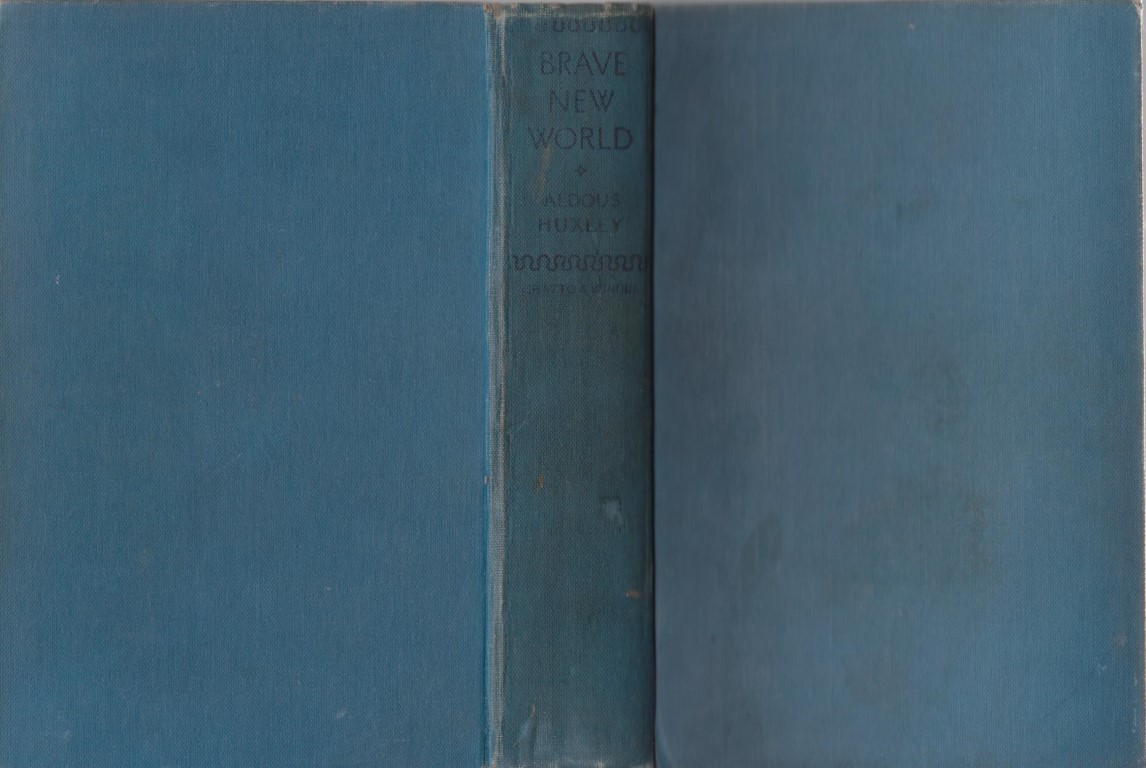 An early printing of this famous dystopian novel by a man well acquainted with many of the thinkers behind eugenics and other mind and population control disciplines such as psychiatry and social planning.
dystopian fiction, early edition, mind control, social engineering
G+ hardback with no dust jacket, light wear, rubbed corners, ink number to both paste downs, mild age browning.
$55 C/C
Chatto 1932 fifth impression, cloth, 306pp.
[#3657 ]
19/4/2018 ev
HART Professor Hornell

The Enigma of Survival
The case for and against an after life.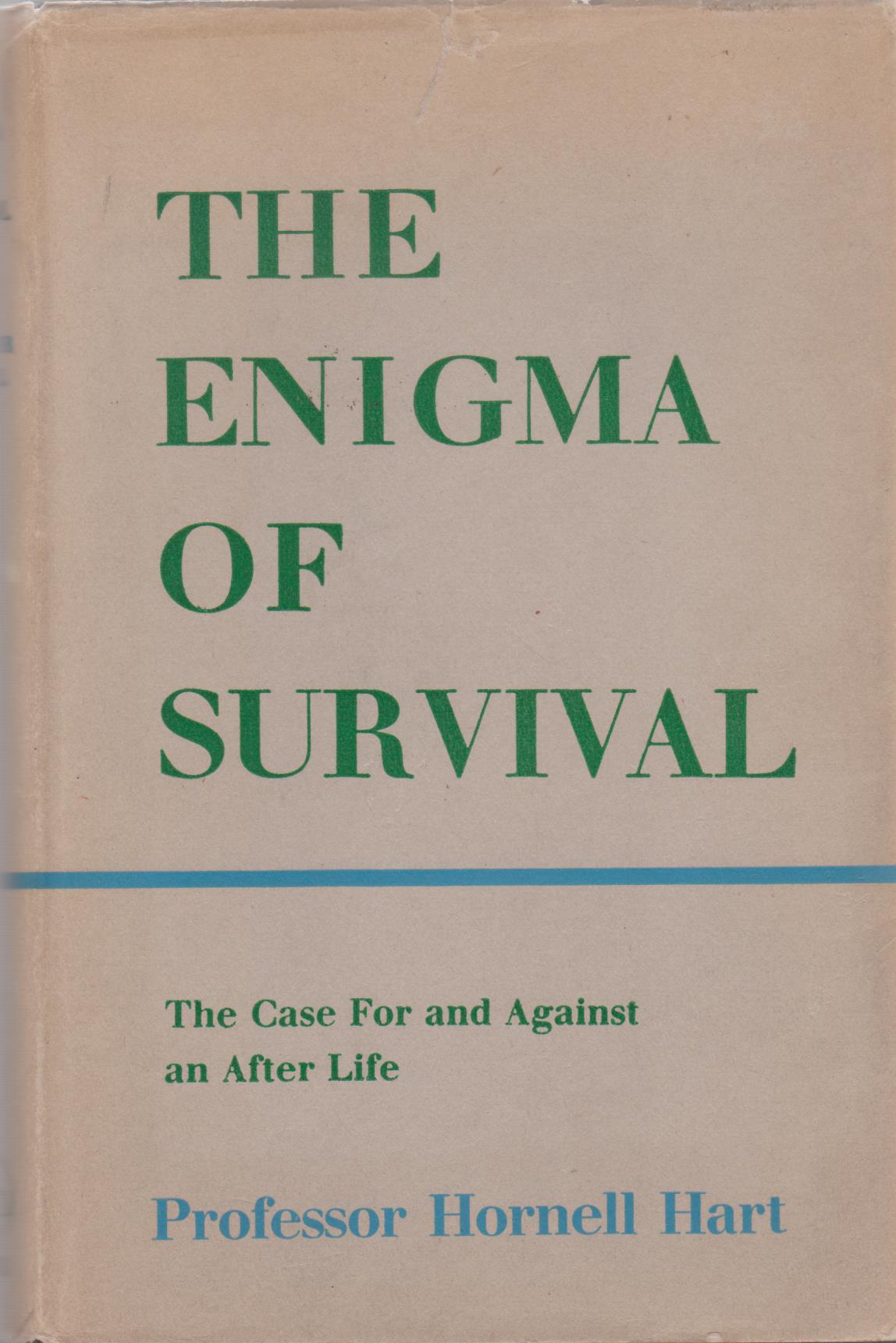 Professor Hornell Hart, an associate of J B Rhine, presents evidence for the survival of the individual after death.
Discusses ESP, mediumship and apparitions.
survival, spiritualism, reincarnation, mediumship
VG hardback in VG dust jacket. Cancelled from a private library with stamps to end papers only. Repaired short edge tears to jacket.
$35 C/C
Rider and Co. 1959 first edition, 286pp.
[#3645 ]
MAY Philip Ross (editor)

Miners and Militants
Politics in Westland 1865-1918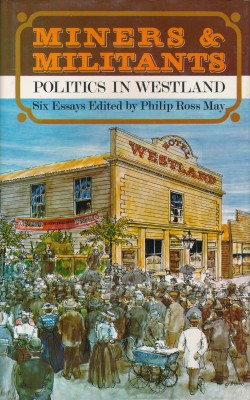 Six essays on socio-political aspects of Westland.
Includes the politics of the railway Midland Line, and friction over conscription of Coalminers during the First World War.
ISBN0900392215
mining, west coast, socialism, Seddon, politics
VG hardback in VG dist jacket.
$25 C/C
Whitcoulls 1975 first edition, 174 pp + plates.
[#3646 ]
DALLAS Ruth (anonymously)

The Demon Lover, a ballad.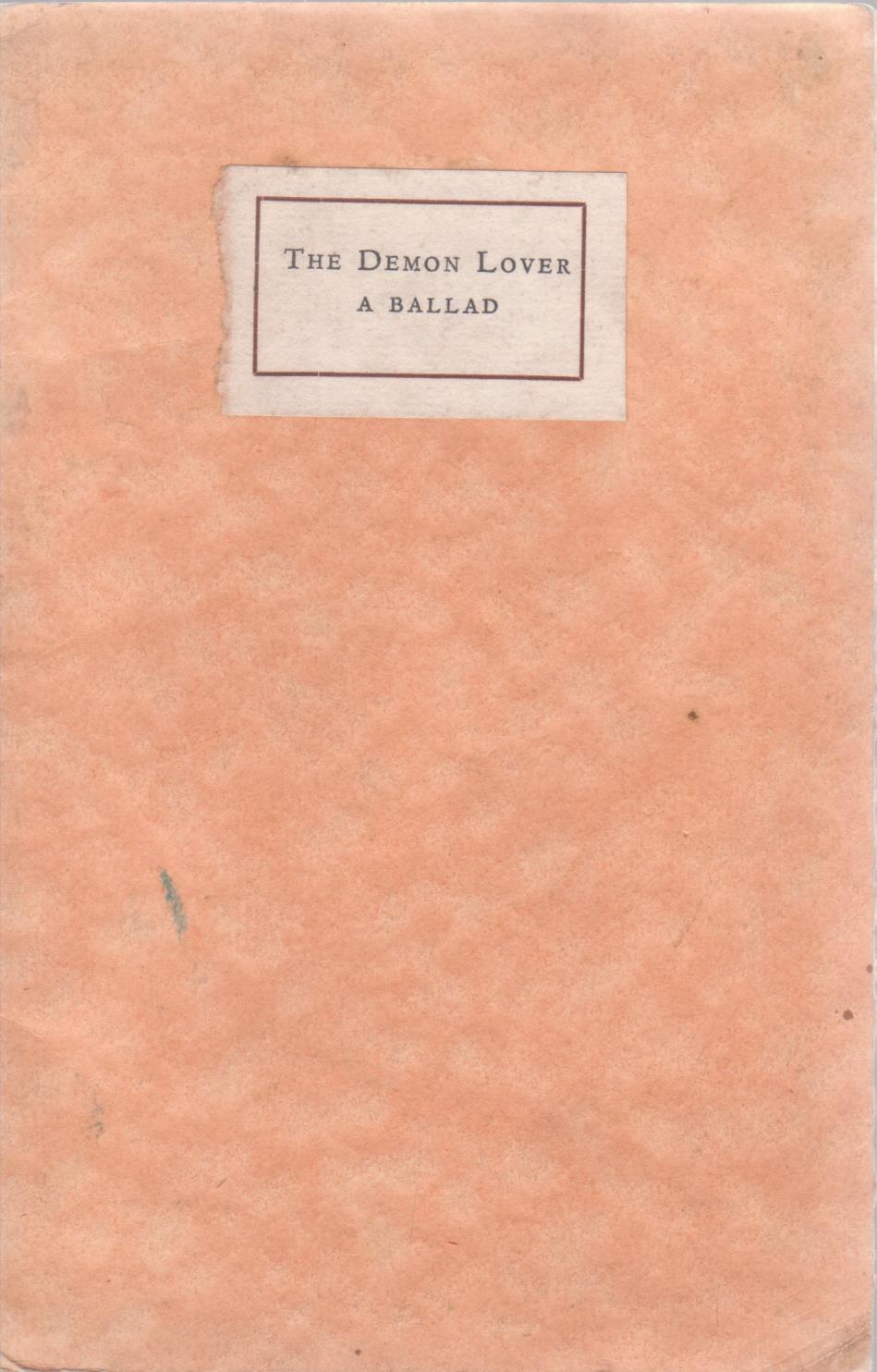 Her first anonymously published work.
Limited edition of 200 copies. Hand set and hand printed.
new zealand, literature, caxton press, private press, women's writing
VG- softback with mild soiling.
$75 A/A
Caxton Press 1948 first printing, 12 pages (6 leaves).
[#3647 ]
KNEALE Nigel

The Quatermass Experiment
Quatermass II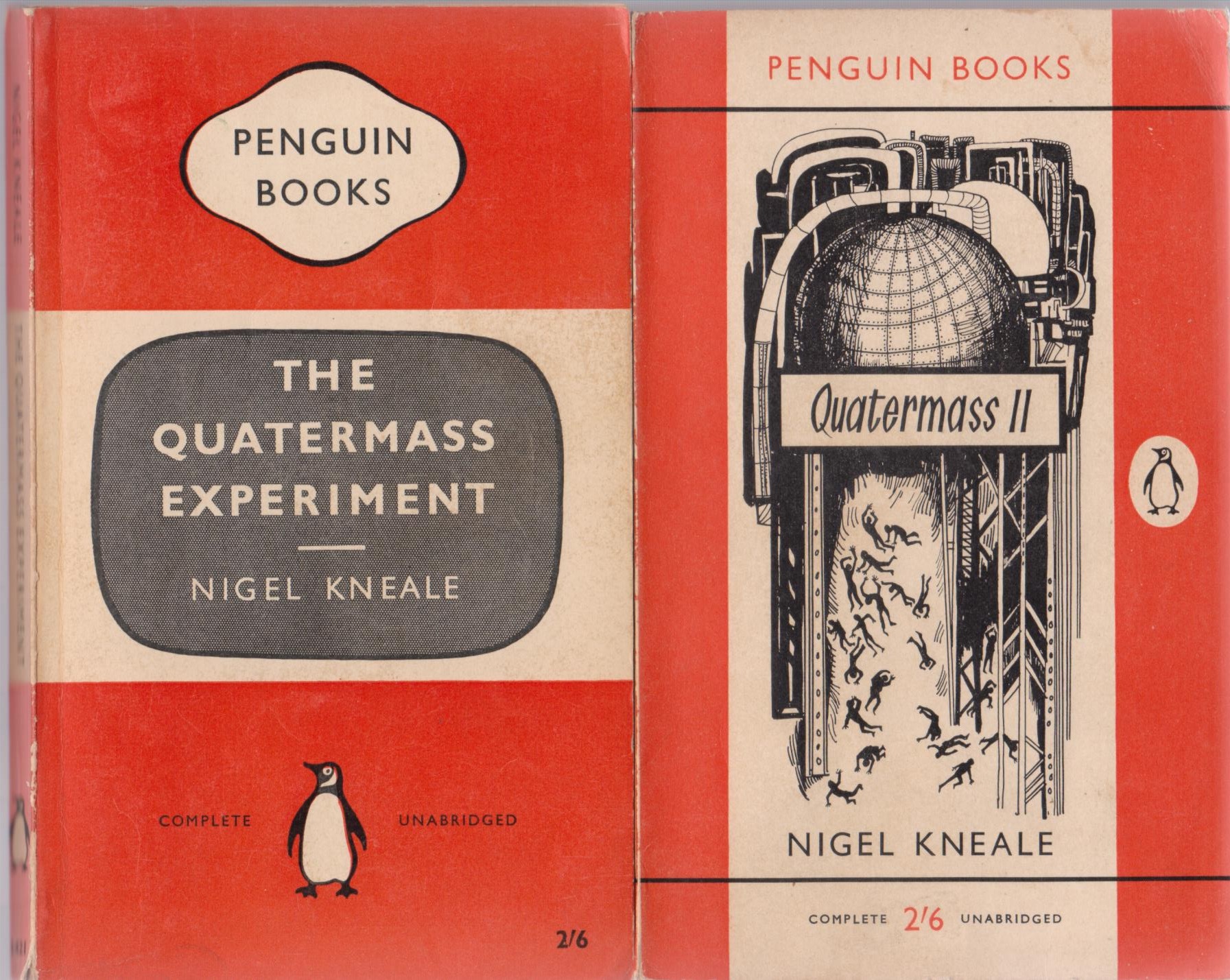 Each title is a play written for BBC television in six parts.
A returning spaceship crashes and only one of the three astronauts are onboard, later it transpires the survivor has been infected by an alien organism with the ability to end the world.
Professor Quatermass of the British Experimental Rocket Group must defeat the entity.
In the sequel there is a conspiracy by those infected by gas from an alien meteorite shower.
Penguin Books 1421, 1448
Penguin first, PBO, sci fi, BBC
VG- paperbacks with minor age wear, spines worn to ends.
$50 A/B
Penguin Books 1959, 1960 first editions. 192pp+ plates, 174pp + plates.
[#3648 ]
13/4/2018 ev
OGILVIE Gordon

Banks Peninsula, Cradle of Canterbury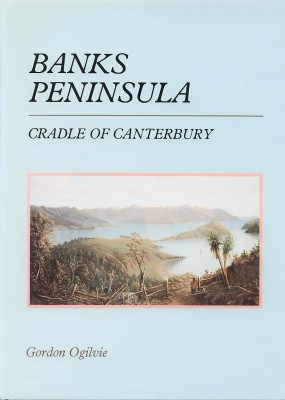 In 29 chapters Ogilvie gives the story of the founding and settlement of the many communities on the Peninsula.
With detailed information on the founding families, the indigenous settlements and remains, and the development of industries.
ISBN9781869561130
colonial, genealogy
VG hardback with VG dust jacket.
$125 C/D
GP Books 1994 Second Corrected edition, 283 pp.
[#3625 ]
FAGIOLI Marco

Shunga
The Erotic Art of Japan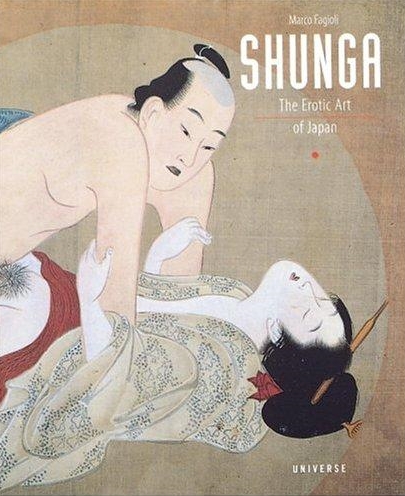 Shunga means images of spring and are erotic colour prints from the Japanese Ukiyo-e school of the 17th, 18th, and 19th centuries.
They served as illustrations for love novels, instructive albums for young wives, and even lucky charms for warriors.
This book presents a special collection of rare, unpublished prints, with scholarly descriptions of the images and their meaning.
ISBN9780789302458
art, erotica, prints
Fine hardback in Fine dust jacket.
$50 C/D
Universe Publishing 1998 first English translation/ edition, 174pp.
[#3626 ]
McDONALD Georgina

The Flame Unquenched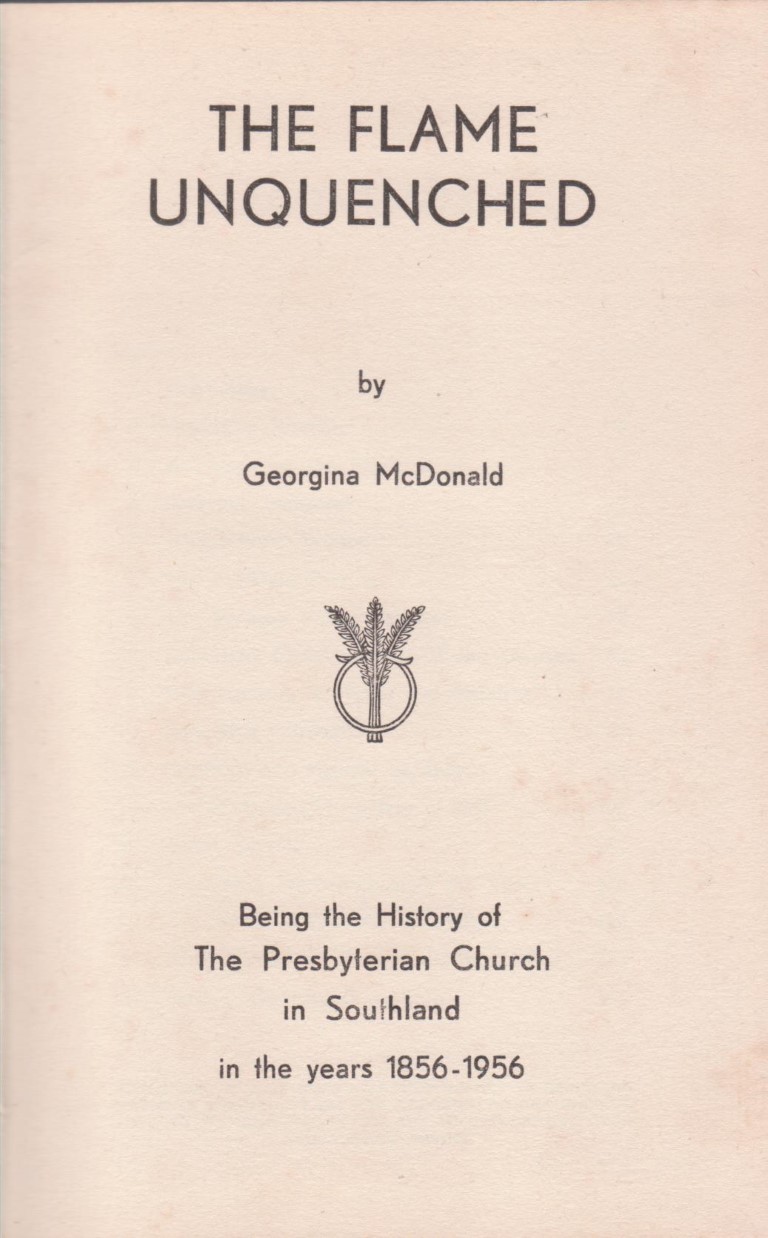 History of The Presbyterian Church in Southland 1856-1956
church history, christianity, new zealand
VG hardback with no dust jacket.
$25 C/B
Presbyterian Bookroom 1956 first edition, 152pp + plates, appendices and index
[#2173, 3627 ]
SIMPSON Joe

This Game of Ghosts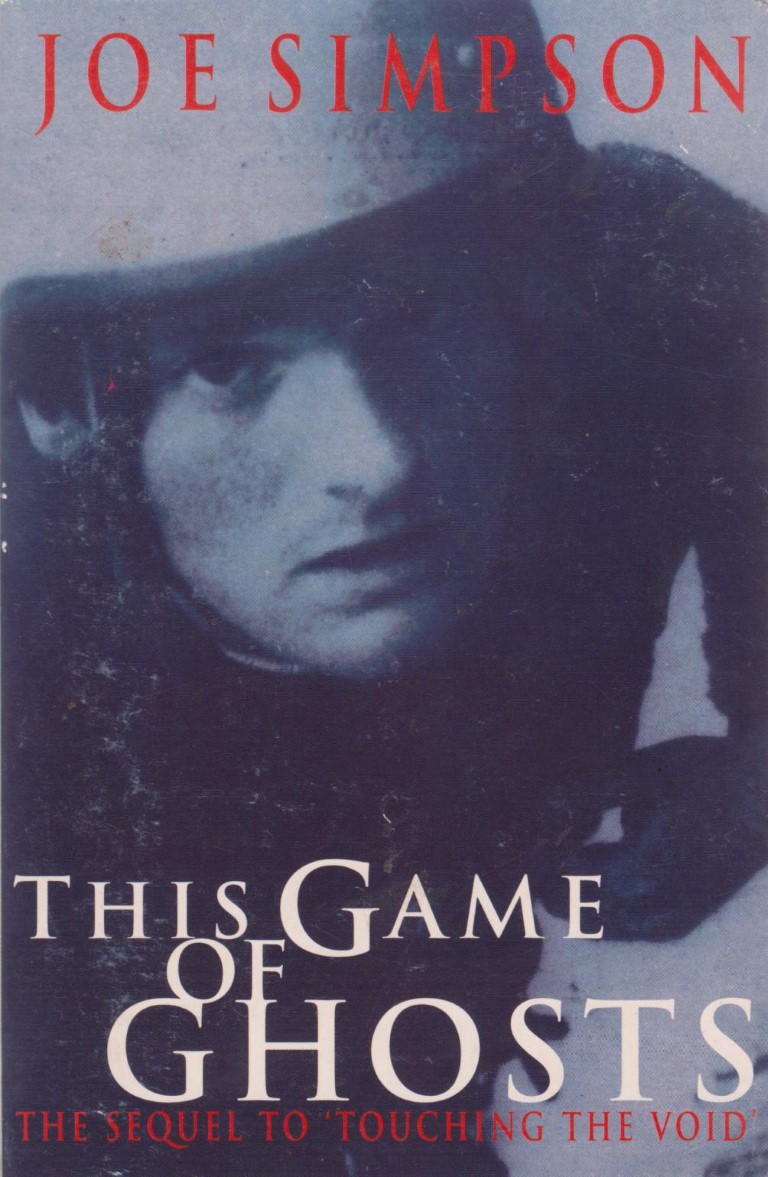 In a sequel to his Touching the Void Simpson recounts his childhood and his lifetime spent in the company of climbers on the great mountains around the world.
Poignantly recounts the death of many of his compatriats, and his own close shaves.
ISBN9780099380115
Mountaineering, Nepal, Andes, Alps, Himalaya
VG softback
$10 C/B
Vintage 1994, 330pp.
[#3628 ]
STOCKER Mark

Golden Atoms; The Ernest Rutherford Medals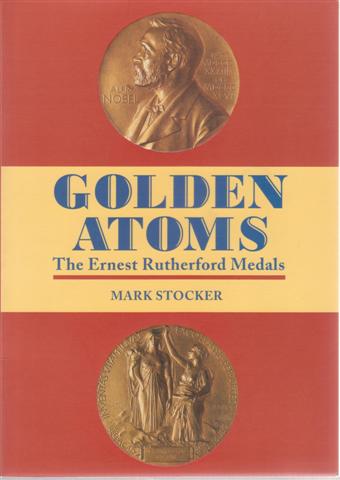 Upon Rutherford's death his widow presented his various medallic awards to the Canterbury University College (New Zealand).
Awarded for his scientific genius, the collection represents the height of numismatic design in the period, with awards in bronze, silver, and gold.
Includes a catalogue of the medals, and photographs.
ISBN0908812892
science, physics, nobel prize
FINE softback
$25 B/B
Canterbury University Press 1999, 88 pages. [#2446, 3629 ]
MAJDALANY Fred

Cassino: Portrait of a Battle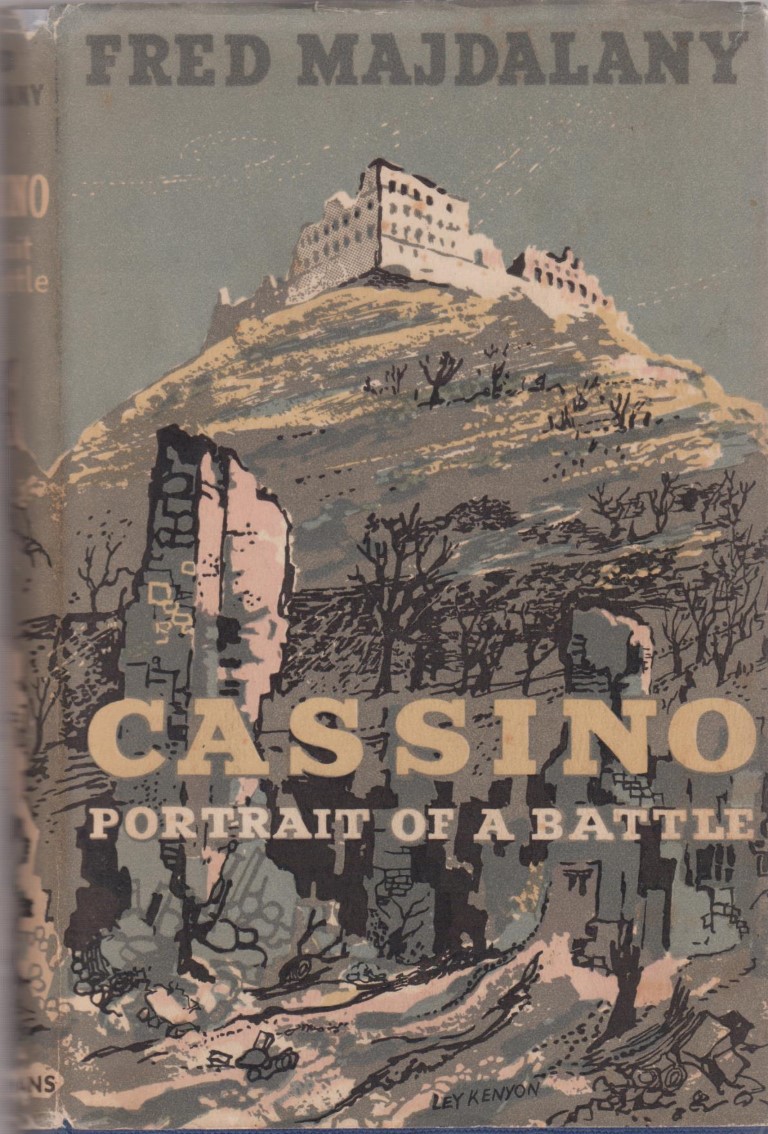 An account of the Four Battles of Monte Cassino, which culminated in the destruction of the Monastery by an air-raid, and the subsequent hard pitched defence from the rubble.
New Zealand troops played a prominent role in the eventual taking of the position.
The author was an Infantry Officer at the battle.
anzac, italy, ww2, wwii
VG hardback in VG- dust jacket with mild edge wear.
$15 C/C
Longmans 1957 first edition, 270pp + plates.
[#3631 ]
JACKSON Peter

A Sacrificial Pawn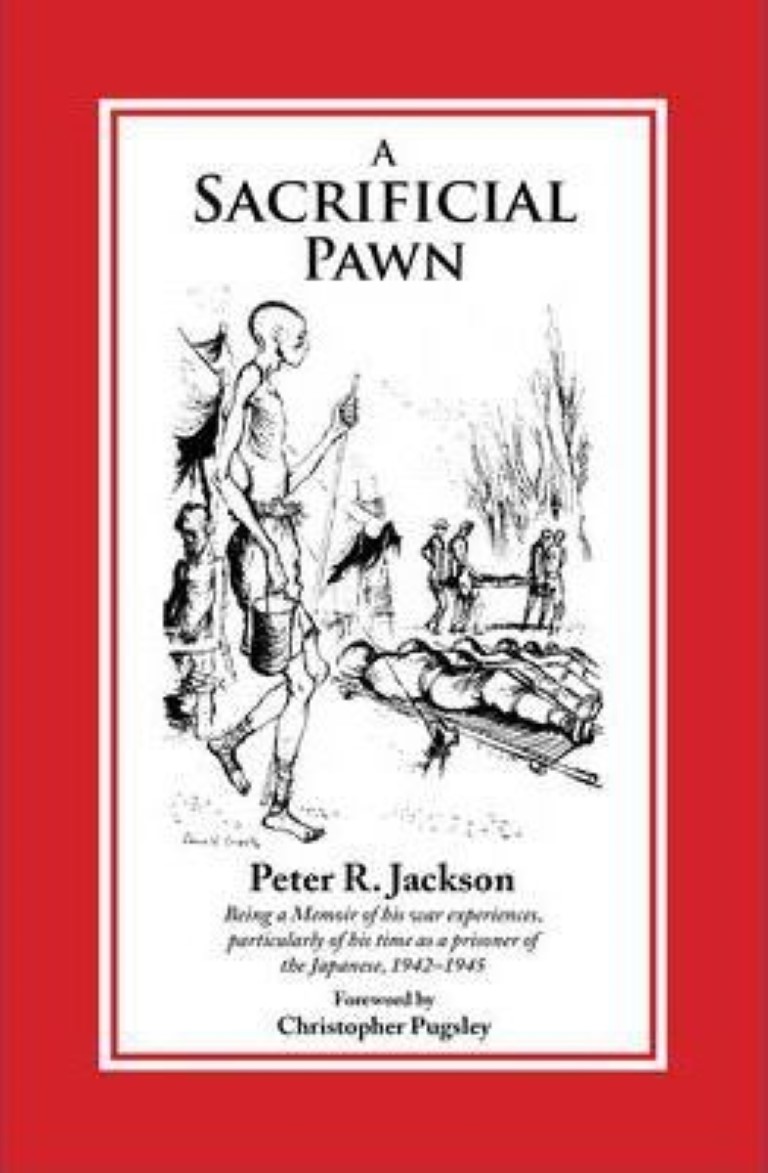 A member of the Suffolk Regiment, Peter was captured at the Fall of Singapore and managed to survive the Thai-Burma Death railway.
He wrote this memoir for his New Zealand wife.
He spent four years as a POW.
ISBN9780958292399
ww2, wwii, singapore, pow, british, 1942-1945
VG softback.
$20 C/B
Wily Productions Ltd. 2011, 200pp + plates.
[#3632 ]
THOMPSON Helen M.

East of the Rock and Pillar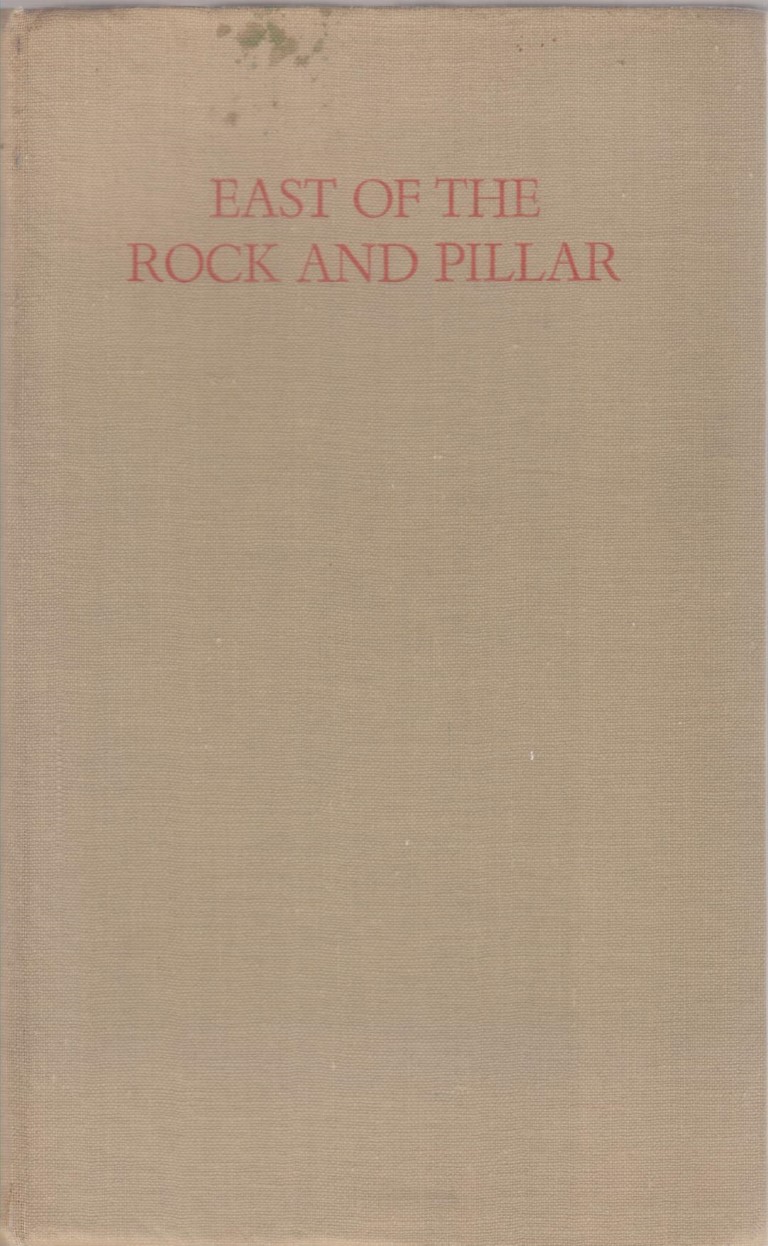 A history of Strath Taieri and Macraes Districts in Otago including early farming and the gold rush.
Otago Centennial Historical Publication.
local history, colonial, early settlers, scottish, genealogy
VG hardback with no dust jacket.
$35 C/B
Whitcombe and Tombs 1949, first edition, 204 pp.
[#3633 ]
DEVALIANT Judith

Kate Sheppard: A Biography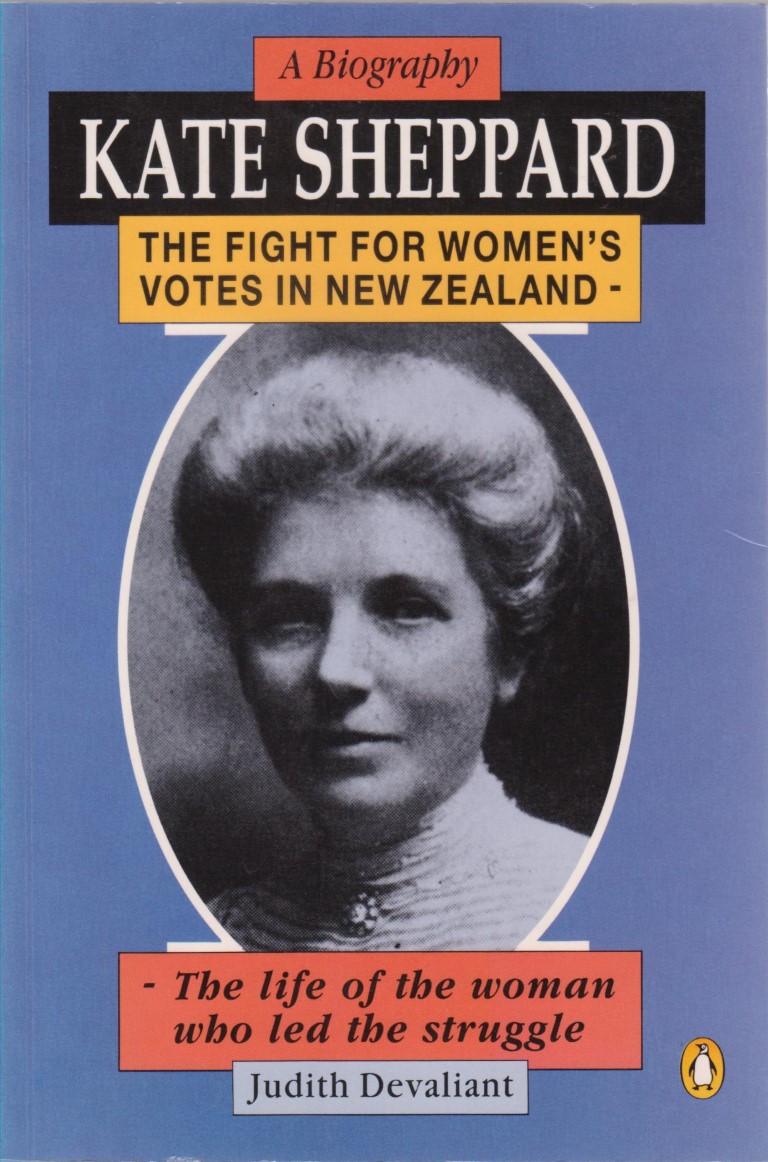 A fascinating picture of the woman who led the suffrage campaign to win the vote for New Zealand women in the 1890s, as well as other social causes.
ISBN9780140176148
biography, politics, suffragette, WCTU
VG softback.
$25 C/C
Penguin 1992, 242pp.
[#3634 ]
NEVILLE Derek

The Garden of Silence, and Put off Thy Shoes.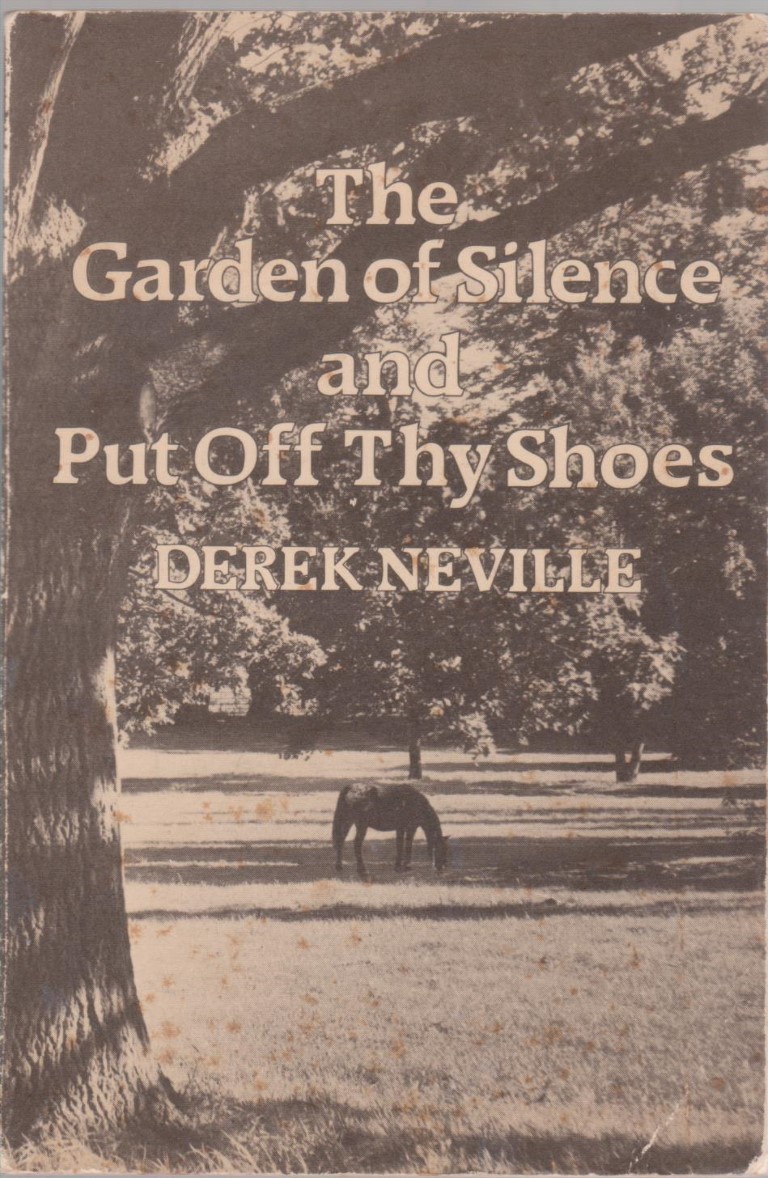 Christian mysticism, poetry.
ISBN0853052093
christian, devotion, spirituality
VG softback.
$15 C/A
Arthur James 1979 first revised edition, 79pp.
[#3635 ]
HELINE Theodore

The Dead Sea Scrolls, The Essenian Forerunners of Christ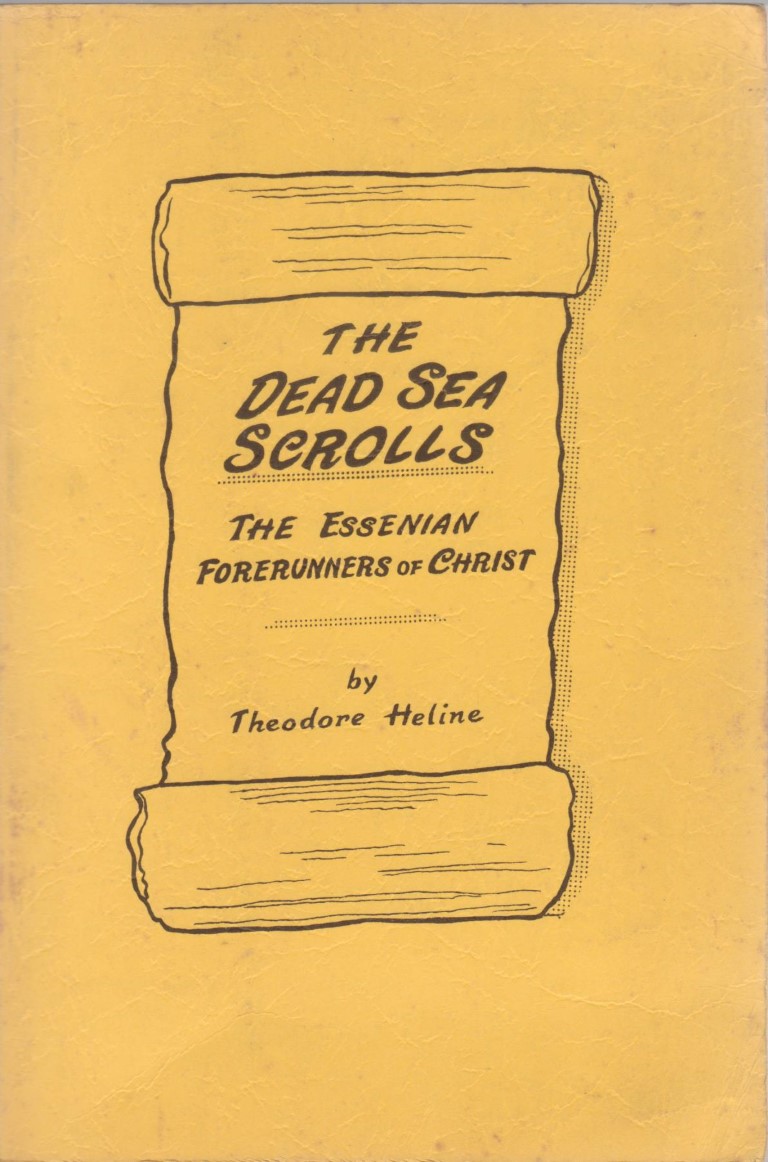 A discussion of the discovery and meaning of the Dead Sea Scrolls and the light they cast on the Essene communities of Jesus' time.
essene, christ, esoteric christianity
VG- softback, top of title page clipped.
$15 C/A
New Age Press 1973, 79pp.
[#3636 ]
WIFFEN Joan

Valley of The Dragons
The Story of New Zealand's Dinosaur Woman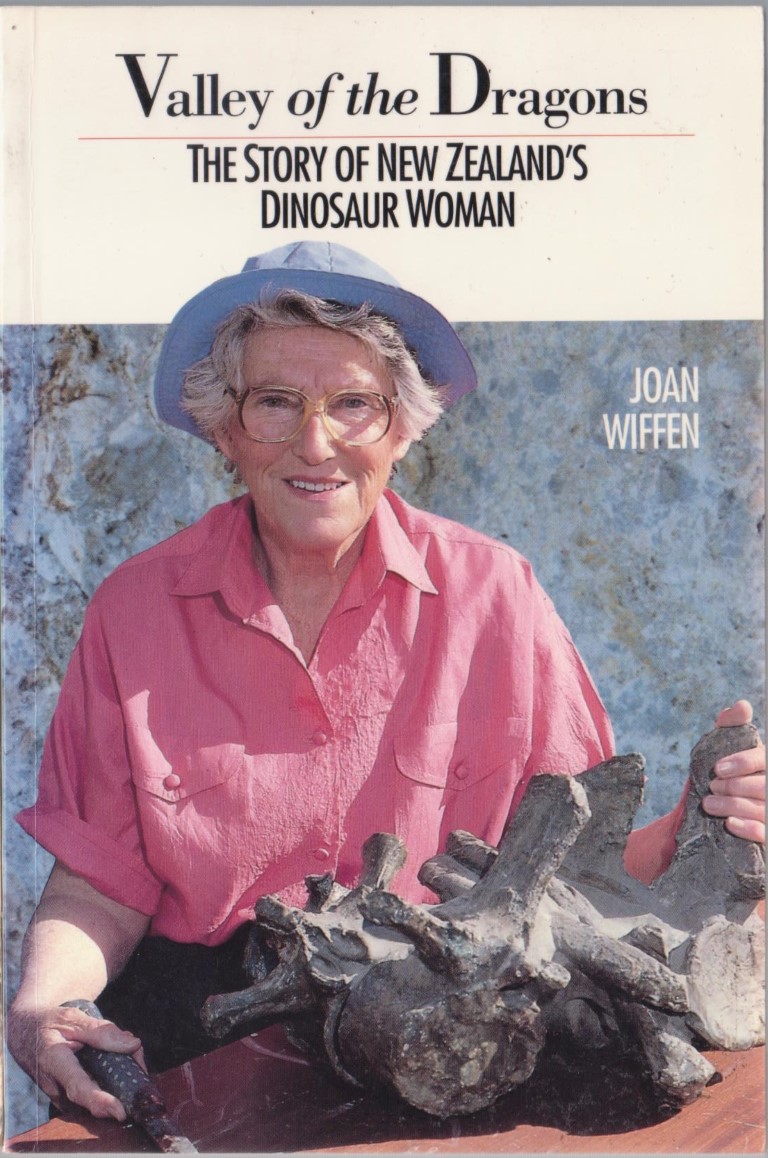 The story of how an amateur became an expert after discovering fossil dinosaurs in Hawke's Bay, proving dinosaurs lived in ancient New Zealand.
ISBN1869411455
paleantology, fossils, dinosaurs
VG softback
$30 C/B
Random Century 1991, 128pp.
[#3638 ]
SCOTT Desmond

One More Hour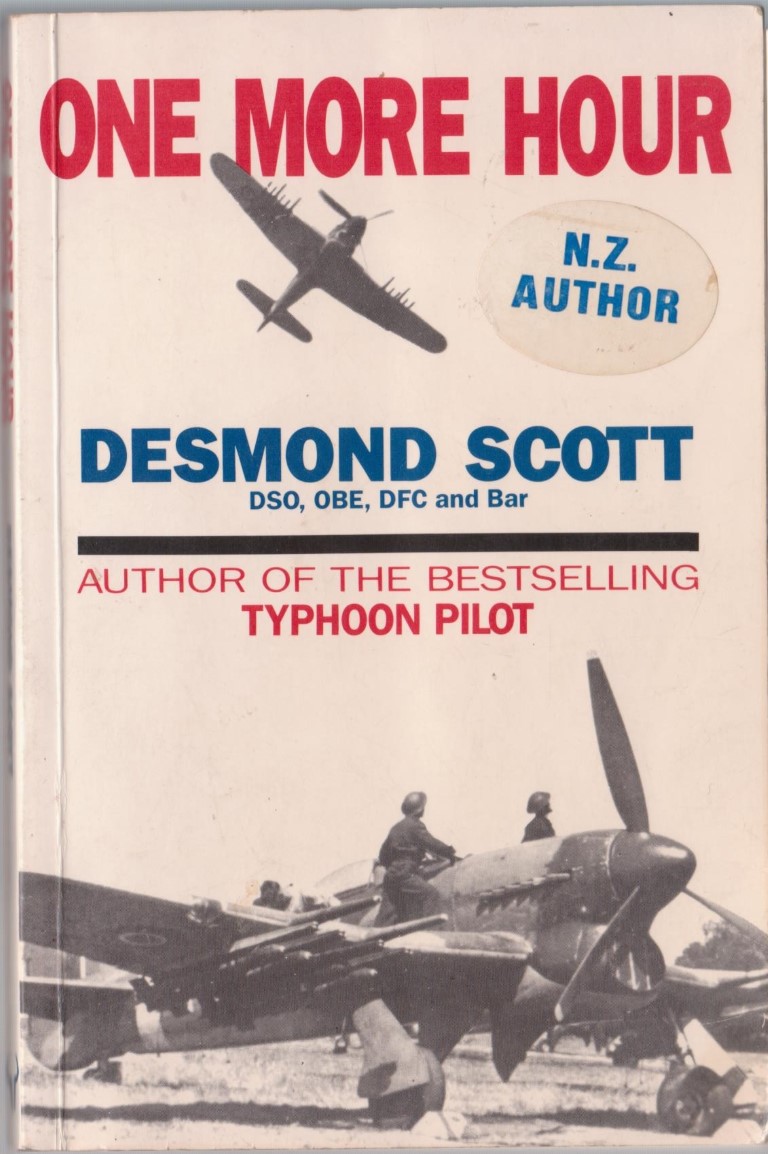 Desmond Scott recounts his career with the RAF including how he became the most decorated New Zealand pilot.
Commanding No 486 NZ Squadron, and later Nos. 164, 183, 198 and 609 Squadrons.
One of the youngest Group Captains in the RAF he commanded and flew Typhoons.
ISBN1869410327
ww2, wwii, raf, nz, typhoon pilot,
VG softback with some handling soiling. Name and date to first page.
Author's Presentation inscription signed on title page.
$40 C/B
Century Hutchinson 1989 first softback printing, 143pp.
[#3639 ]
SUMMERS John

Whiteout; The Fenwick Affair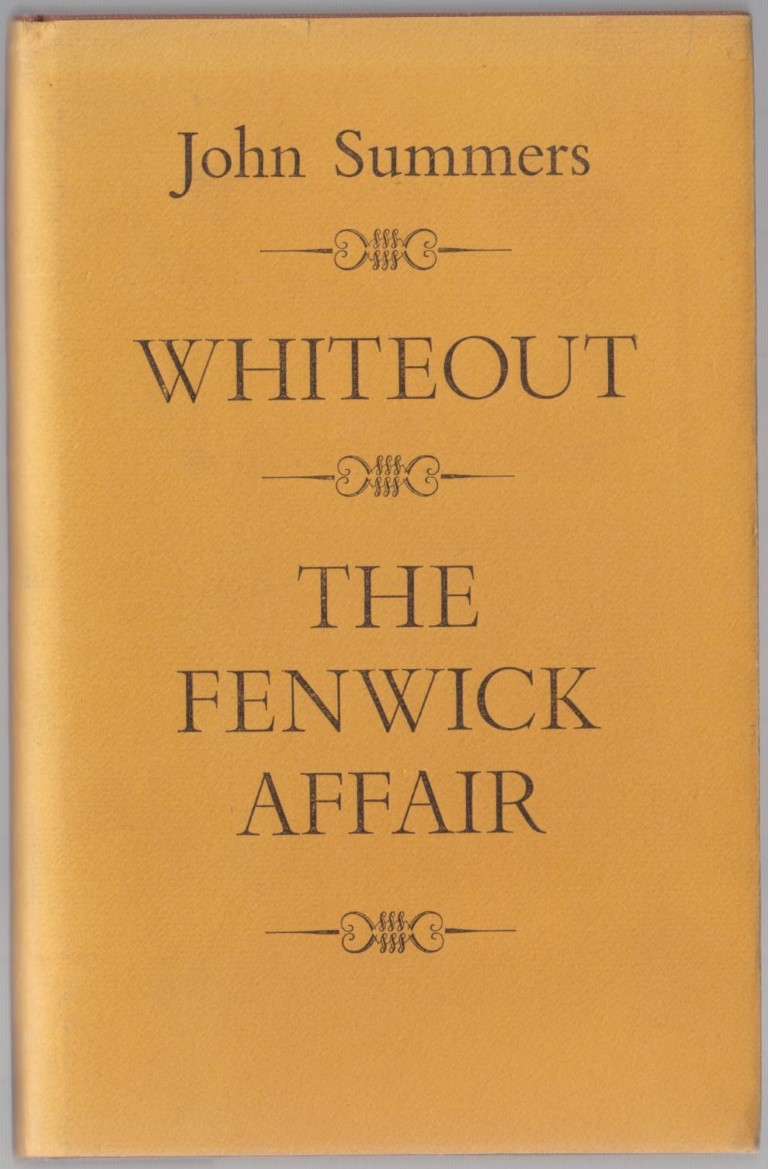 Two short fiction pieces.
pivate press, hand printed, Bob Gormack,
VG hardback in VG dust jacket.
$40 A/B
Pisces Print / Nag's Head Print 1980 first edition, limited to 250 numbered copies, this being #143.
Signed by the author to the half title page. 111pp.
[#3640 ]
SUMMERS John

Work in Progress from Fernie Brae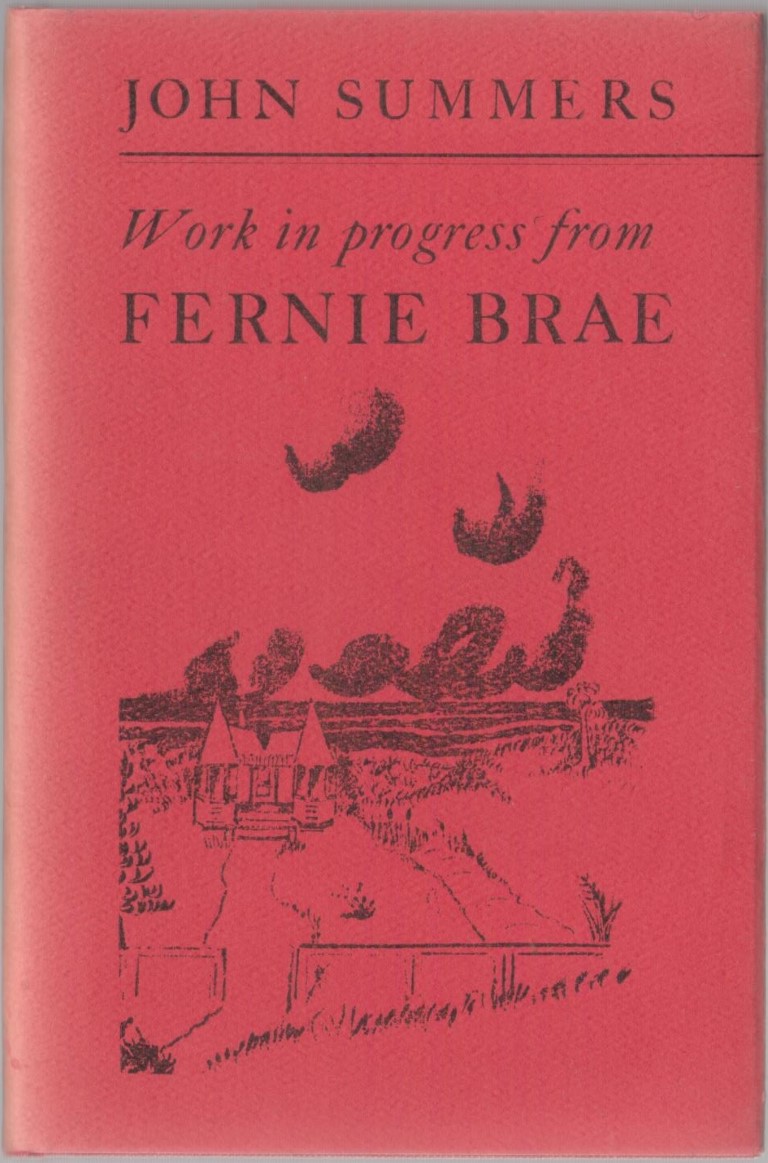 Fernie Brae is a novella Summers was working on, which he has previewed in this book.
pivate press, hand printed, Bob Gormack,
VG hardback in VG dust jacket.
$40 A/B
Pisces Print / Nag's Head Print 1977 first edition, limited to 300 numbered copies, this being #133.
Signed by the author to the limitation page. 31pp.
[#3641 ]
PSYCHONAUT (Michael W. Ford)

Liber Al Vel Legis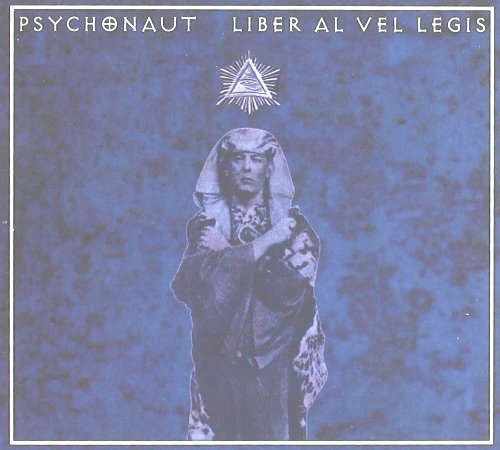 The Book Of The Law by Aleister Crowley was recorded by Psychonaut during March-April 1998 at Alamut Studios in Indianapolis, IN.
This is a limited edition pressing of 500 copies as an audio CD.
Michael utilized Crowley's instructions on discipline, yoga and will to master the self.
During this working, the Holy Guardian Angel was revealed to Michael during the recordings and mixing of the work.
Electronic, Dark Ambient, Experimental, Tribal, occult, music
As New digipak audio CD.
$20 C/A
Athanor, France 2001. 75 minutes (ATNR 013)
[#3621 ]
THE ROYAL FAMILY AND THE POOR (Mike Keane)

Songs For The Children Of Baphomet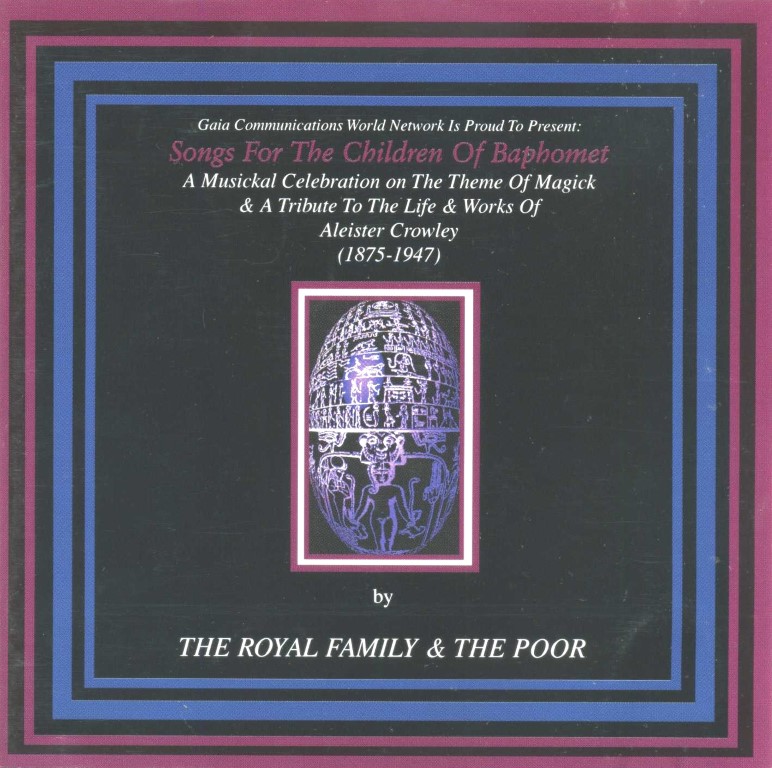 A Musickal Celebration on The Theme Of Magick & A Tribute To The Life & Works Of Aleister Crowley (1875-1947)
Special limited edition of 2000 hand numbered copies & individually hand-finished booklet. THIS COPY #253
Electronic, Dark Ambient, Experimental, Tribal, occult, music
As New gemcased audio CD. Crack to base of case.
$30 C/A
Gaia Communications, U.K. 2001, (GAIA 004)
[#3622 ]
LA VEY Anton (Church of Satan)

The Satanic Mass
Recorded Live At The Church Of Satan San Francisco.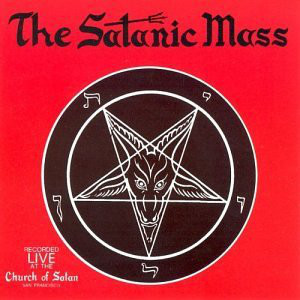 Reissue on CD from the recording of a Satanic Mass originally released on vinyl in 1968.
The Satanic Mass, plus readings from the Satanic Bible, and includes bonus track of the Hymn of the Satanic Empire / Battle Hymn of the Apocalypse
CoS, satanism, black mass, audio recording, CD
VG gem case CD with booklet.
$45 C/A
Mephisto Media 2001 (MM001)
[#3623 ]
CROWLEY Aleister

The Great Beast Speaks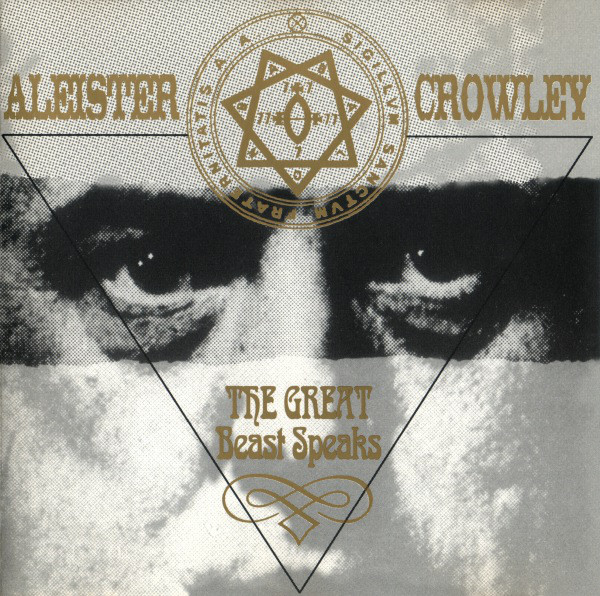 Sleeve states this is the first official release of the rare recordings originally made circa 1920 on a wax cylinder.
Crowley reciting his poetry, Enochian Calls, and excerpts from The Gnostic Mass
5018584005026
spoken word, Aliester Crowley, thelema, 666, audio CD
VG gem case CD with sleeve.
$20 C/A
M.O.D. undated DISGUST 1
[#3624 ]
HALL Manley Palmer

Freemasonry of the Ancient Egyptians
To Which is Added an Interpretation of the Crata Repoa Initiation Rite & the Initiation of Plato
An analysis of the Osiris legend, with references to it's influence on the Masonic rituals.
The Crata Repoa is an 18th Century manuscript supposed to detail the initiatory system of ancient Egypt which details a rite divided into seven grades, plus an initial preparation, which corresponds to the classical planets.
Hall includes his commentary, and appends The Initiation of Plato, a scripted drama based on Crata Repoa, written by Charles and Auguste Beaumont, and translated by John Yarker.
Occult, Freemasonry, Egyptian Mysteries, Hermeticism, Metaphysics
VG softback in paper wrappers with some minor insect surface damage to spine area.
$40 B/B
Philosophical Research Society 1952 second edition, 157pp illustrated.
[#3614 ]
LEYS Thomson W.

A Weird Region
New Zealand Lakes, Terraces, Geysers, and Volcanoes, with an account of the eruption of Tarawera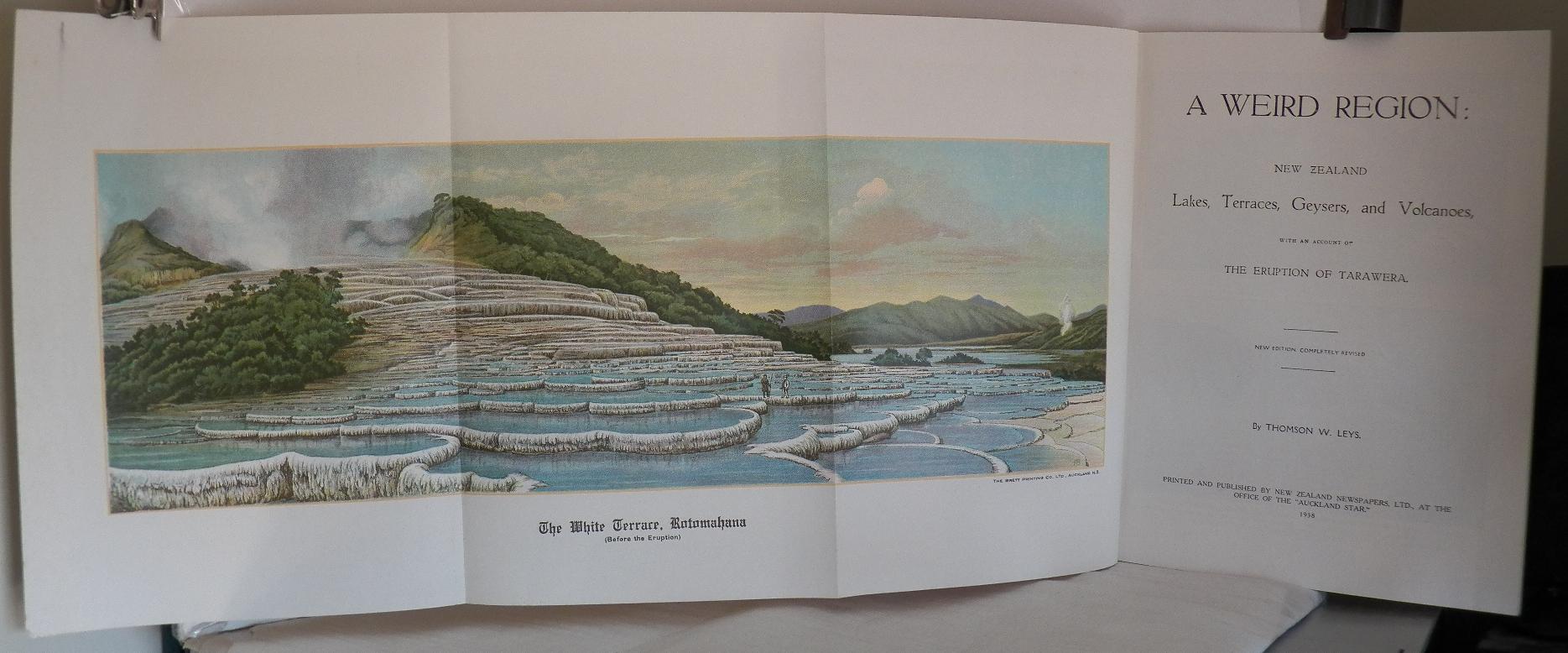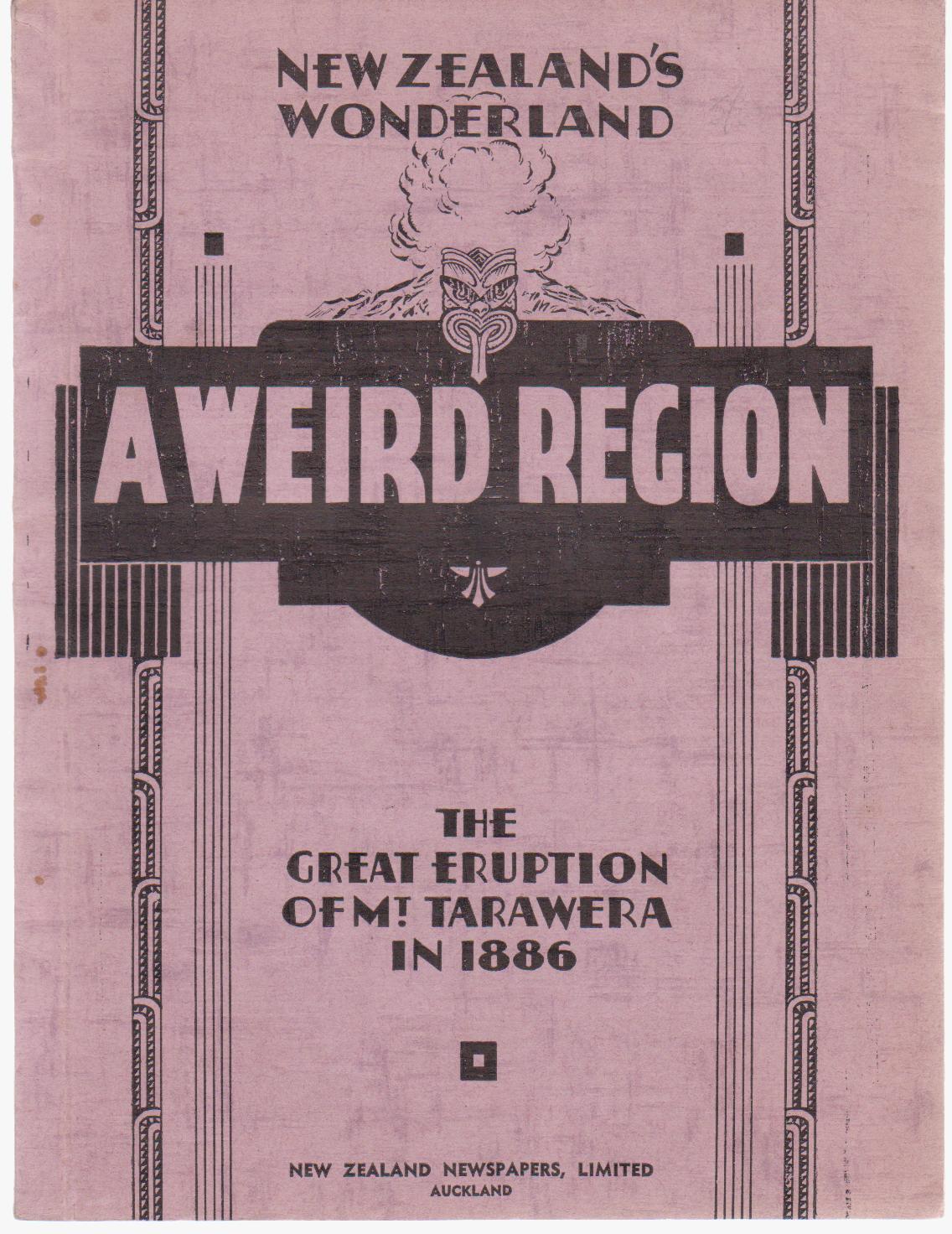 Covers the 1886 Tarawera eruption which buried the tourist Pink and White Terraces at Rotomahana.
The Pink Terrace, Te Otukapuarangi ("The fountain of the clouded sky"), and the White Terrace, Te Tarata ("the tattooed rock"), were reportedly the largest silica sinter deposits on earth.
Black and white photos in the text, many full page, as well as maps. Double column text.
Rotorua, geothermal, volcanic, geology
VG softback with pink paper wrappers printed in black with adverts on the inside and rear covers.
Some light foxing to the margins of the frontis. shows on the reverse only. Stapled with three staples and the covers glued on as issued.
$55 B/B
New Zealand Newspapers Ltd. 1938 new edition completely revised, 60pp + folding colour frontis.
[#3615 ]
DRAKE-BROCKMAN H. Editor

West Coast Stories, an Anthology.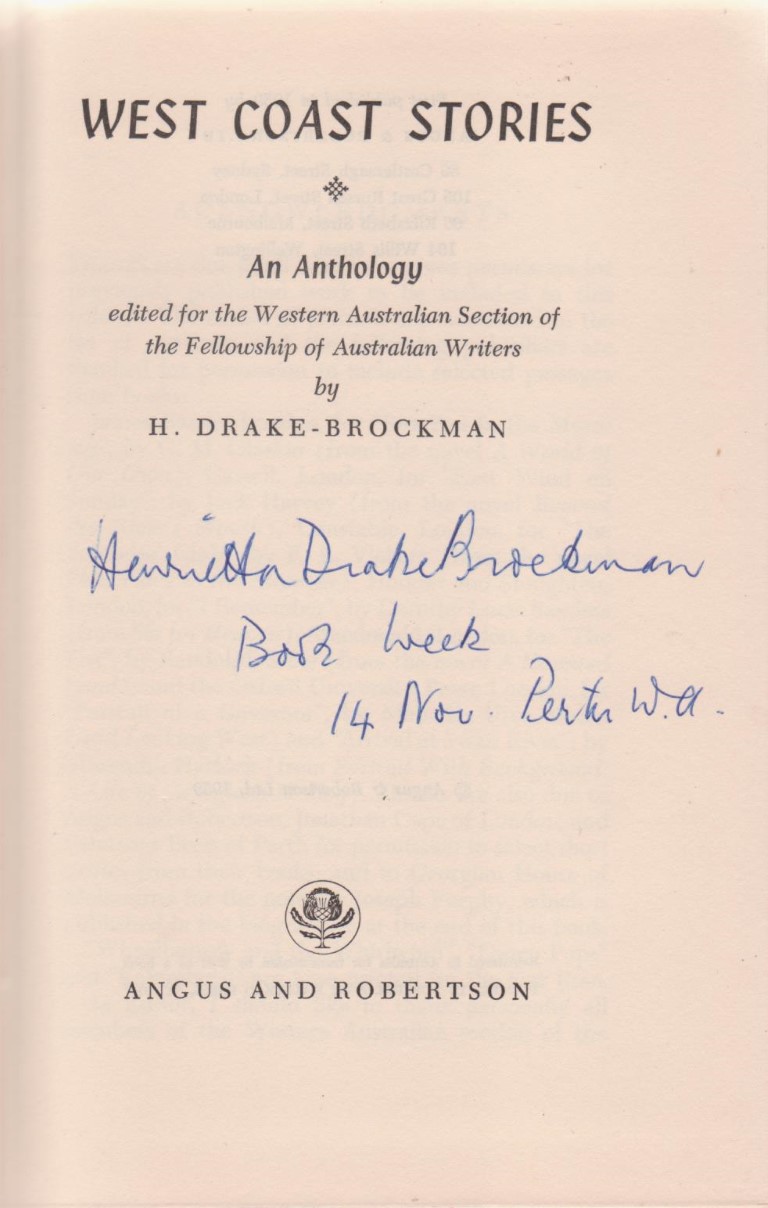 An anthology of Australian short fiction by 23 authors, taken from periodicals and other publications.
Includes "The Cooboo" by Katharine Susannah Pritchard, "Kulumburu" by Ida Mann, and "Dingo Pups" by Donald R. Stuart.
Australian Literature, Fiction, Short Stories
VG- hardback with no jacket except front fold in flap which is slipped in at front. Signed by Drake-Brockman to title page.
$15 C/B
Angus & Robertson 1959 first edition, 255pp.
[#3616 ]
REED A W & Aileen E. Brougham

Maori Proverbs
Illustrated in line by Conrad Frieboe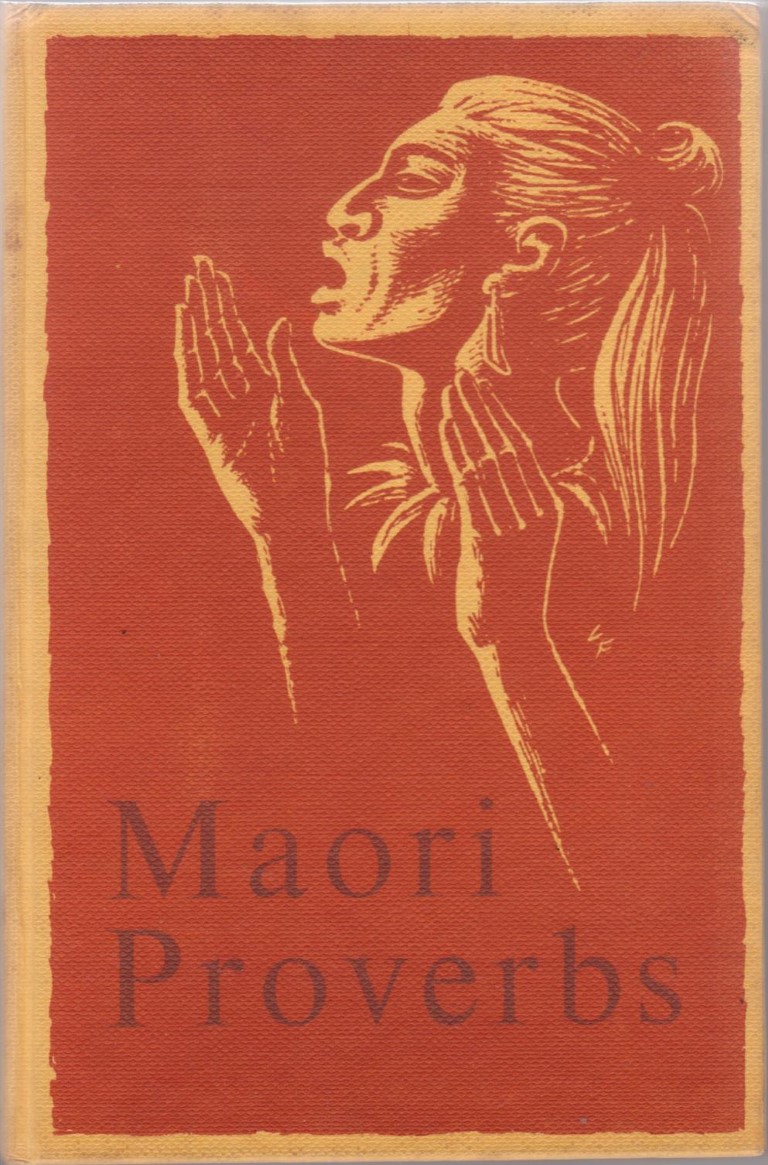 Alphabetical collection of proverbs from the Maori, arranged by subject.
maori, tradition, proverbs, sayings
VG- hardback with no dust jacket. Small name to fep, lightly foxed closed edges, lightly dust soiled boards.
$20 A/B
Reed 1963 first edition, 135pp.
[#3617 ]
ROBINSON Howard

A History of the Post Office in New Zealand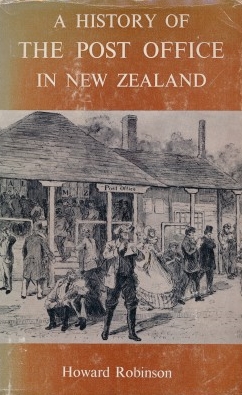 Details the history and growth of the New Zealand Postal Service, from the background in Britain to colonial times and up to the present (1964).
Includes a chapter on the mail during the two world wars.
postal, mail, philatelics
VG hardback in VG- dustjacket with surface rubbing, spine faded a little.
$30 B/C
Government Printer 1964 first edition, 280pp+ plates, map end papers.
[#3618 ]
BALLANTYNE David

The Cunninghams
David Ballantyne's first and best novel, the story of a family living in a small New Zealand town in the 1930s, "a masterly study of working-class family life." E H McCormick.
G hardback in G+ dust jacket with call number to spine and some discolouration to edges. Ex-library with stamps etc.
$10 C/B
Whitcombe and Tombs / Robert Hale 1963 first thus edition, 239pp. [#3619]
FRANCIS Ken

Wildlife Ranger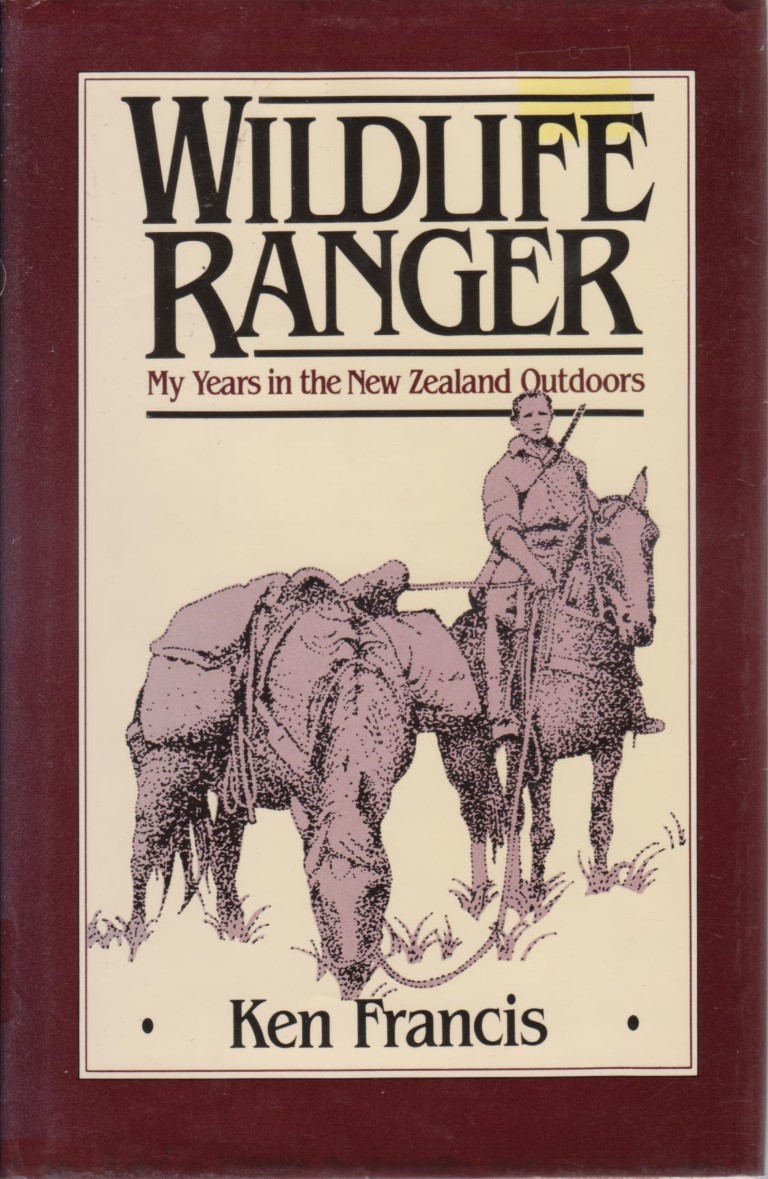 Ken Francis became a Forest Ranger when he emigrated to New Zealand from England.
In the 1930s he became a deer culler, and later a Government Ranger at Taupo and the Bay of Plenty.
As the Chief Ranger for Hawkes Bay and manger of the Greenmeadows Game Farm he became an expert on the Kiwi.
His first hand experience of deer damage to the bush encouraged his support for conservation.
ISBN0723306990
deer control, tarndale, marlborough, haast, conservation
VG- hardback in G+ dust jacket. Free endpaper has a gift inscription and top corner clipped off. Dust jacket has repaired tear at top corner.
$25 C/C
Whitcoulls 1983 first edition, 212pp + plates.
[#3620 ]
16/3/2018 ev
KING Francis

Tantra for Westerners
A practical guide to the Way of Action
Looks at Hindu Tantra as well as the Western forms in which it has been adapted by modern occultists such as Aleister Crowley, Kenneth Grant, the Ordo Templi Orientis etc.
An uncommon title.
ISBN0850304954
sex magic, Hermetic order of the Golden Dawn, chakra, yoga
VG- softback with taped spine and front hinge (internal).
$25 C/B
Aquarian 1986 first edition, 159pp.
[#414 ]
VG softback.
$35 C/B
Aquarian 1986 first edition, 159pp.
[#3608 ]
MANDER Jane

The Story of a New Zealand River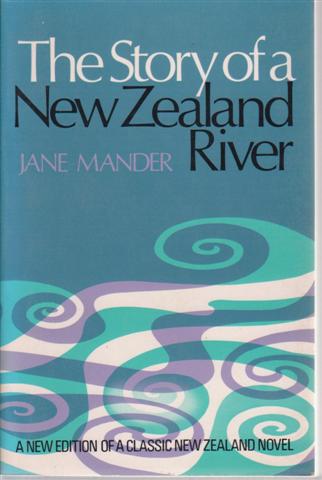 A novel in which an English woman marries a colonial man in an isolated timber settlement in the Kaipara.
ISBN0723303649
VG softback with sewn binding.
$10 C/B
Whitcombe and Tombs 1974, 318 pages.
[#2288, 2685, 3609 ]
LEVI Eliphas

The Great Secret
or Occultism Unveiled
First English translation of 1868.
Levi examines the magnetism of evil and identifies Satan as the synthesis of nightmares.
In two parts, The Royal Mystery or the Art of Subduing the Powers and The Sacerdotal Mystery or the Art of being Served by Spirits.
Volume three in the Studies in Hermetic Tradition series.
ISBN0722502931
occultism, theology, magic
VG hardback in VG- dustjacket with repaired edge tears. Book plate at front. Faint foxing to closed page edges.
$55 C/C
Thorsons 1975 first edition, 188pp.
[#3610 ]
WILSON Robert Anton

Cosmic Trigger
The final secret of the Illuminati.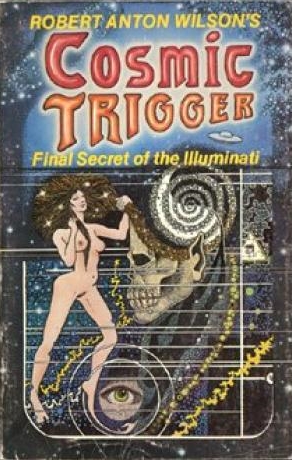 Robert Anton Wilson here elucidates the 'factual' basic ideas behind his Illuminatus fiction series.
With much on Aleister Crowley, the Age of Horus, the Thelemic Current, as well as Timothy Leary's theories, UFO phenomenon, conspiracy, SMI2LE theorem etc. Mind blowing!
"Cosmic Trigger deals with a process of deliberately induced brain change. This process is called "initiation" or "vision quest"...briefly, the main thing I learned in my experiments is that "reality" is always plural and mutable." - Robert Anton Wilson from the Preface.
ISBN0915904292
occult, OTO, RAW, extra terrestrial, ET, discordian, eris
VG softback.
$35 C/B
And/Or Press 1978 second printing completing 20,000 copies. 269pp.
[#3611 ]
CULLING Louis T.

Sex Magick
Culling published the teachings of C F Russell's G.:B.:G.:, which were learned from his time with Crowley at Cefalu.
Sex Magick teaches techniques of mystical union with the Holy Guardian Angel, via the process of sexual congress, rather than the more elaborate ceremonial methods of the Golden Dawn, A.:A.: etc.
ISBN0875421105
occult, OTO, Thelema, Book of the Law, tantra, sex magic, tantric magic
VG- softback with small nicks from spine edge.
$35 C/B
Llewellyn 1986 third printing, (xii) 147pp.
[#3612 ]


CARY Joyce

-

Mister Johnson

Penguin Modern Classics ISBN0140017267 G paperback. $5 A/A [PB1549, 1550 ]



BOULLE Pierre

- Monkey Planet (basis of Planet of the Apes with film still cover.) Penguin 1975. ISBN 0140024018 G paperback $5 A/A [PB1551 ]



CLARKE Arthur C.

-

2010 Odyssey Two

Granada 1983. ISBN 0586056998 VG paperback $6 A/A [PB1552 ]



10/3/2018 ev



HANBURY-TENISON

Fragile Eden
A ride through New Zealand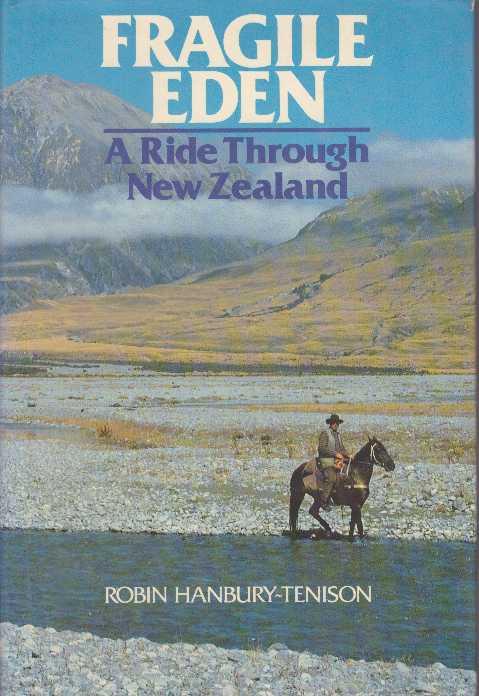 In 1988 Robin and Louella Hanbury-Tenison explored rural New Zealand on horseback, following the Alps through the large high-country runs, raising funds for Riding for the Disabled.
From Mt. Linton northwards, across the Strait to Cape Reinga, with an excursion to Banks Peninsula.
They comment on the environment, the economy and the state of society, including what they saw as discrimination against Maori.
Well illustrated.
ISBN9781869410384
horse trekking, social commentary, Erewhon, Mesopotamia, Molesworth, Napier
VG hardback in VG dustjacket.
$25 C/C
Century Hutchinson 1989, 224pp.
[#3601]
FALLA R. A. , R. B. Sibson and E. G. Turbott

Collins Guide to the Birds of New Zealand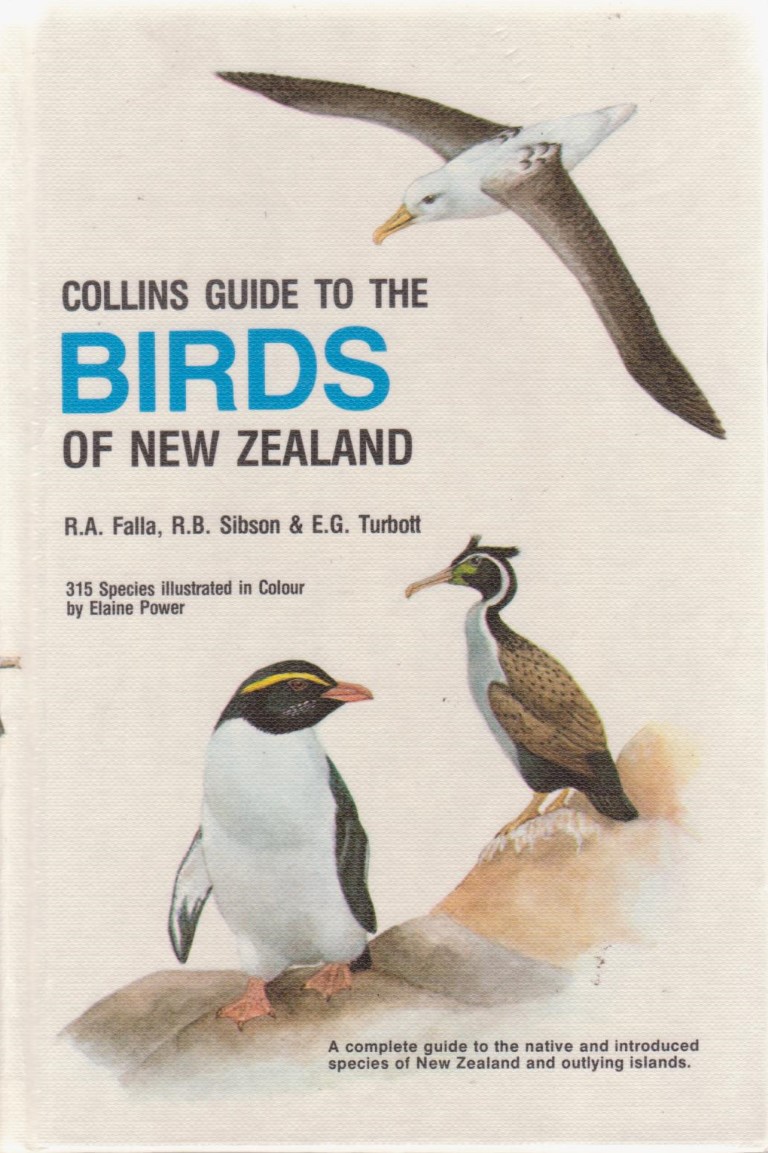 A complete guide to the native and introduced species of New Zealand and outlying islands. 315 species illustrated in colour by Elaine Power. Written for the Ornithological Society of New Zealand.
ISBN0002175630
birdwatching, ornithology, guidebook
VG+ hardback with no dust jacket.
$20 C/C
Collins 1989 reprint of 1981 new edition, 247pp+ 48 colour plates.
[#3602]
KNOWLES Margaret E.

Picks and Bricks
Tales of South Malvern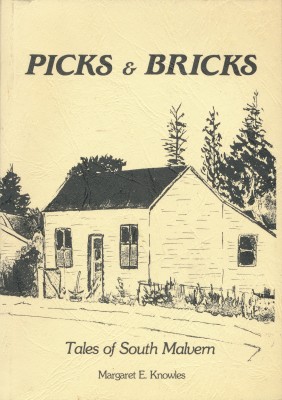 A local history of the Selwyn Valley area of South Malvern focusing on the productive townships of Coalgate, Glentunnel and Whitecliffs.
These serviced the coal mines and potteries that once flourished, and in turn supported the local merchants and services.
Compiled by Knowles from interviews with local residents.
Homebush, Pig Saddle Road, mining, pottery, kiln
VG softback
$35 C/A
Hilton Press 1990, 116pp.
[#3603 ]
HUXLEY Aldous

Brief Candles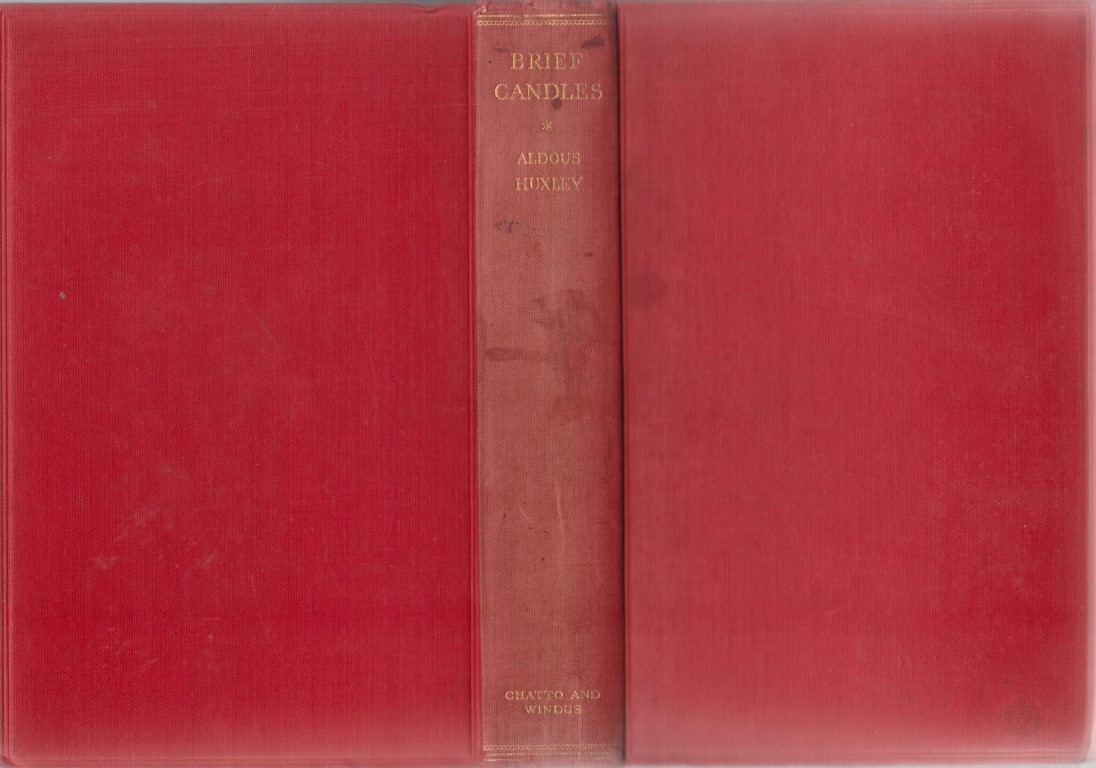 Four stories by Aldous Huxley; Chawdron, The Rest Cure, The Claxtons, After the Fireworks.
First edition
modern first edition fiction, short stories.
G+ hardback with no dust jacket. Spine soiled. Name to free end paper, and mild foxing.
$20 C/C
Chatto and Windus 1930 first edition, 324pp.
[#3604 ]
QUINCEY Colin

Tasman Trespasser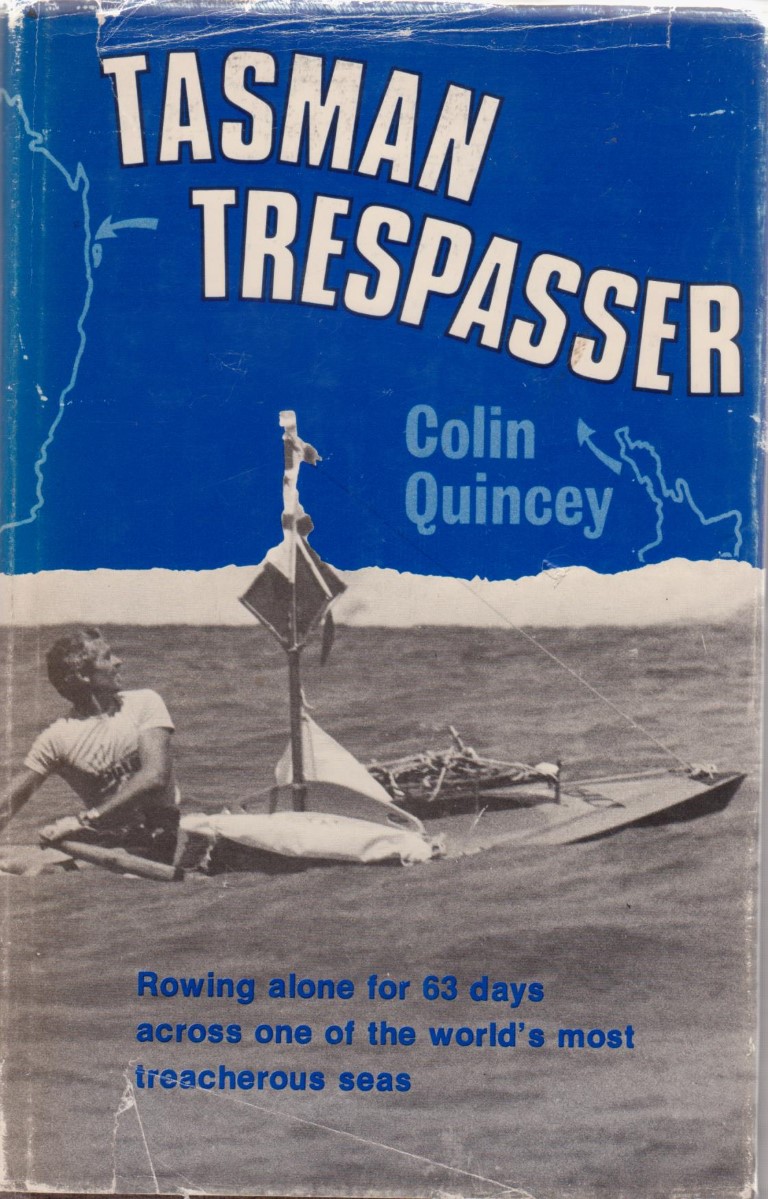 Quincey has written an account of a 63 day solo journey across the Tasman Sea in a rowboat.
He left from the Hokianga and made landfall at Marcus Beach north of Brisbane.
Based on the log he kept daily during his epic adventure.
ISBN0340227575
nautical, solo, tasman sea, sailing
VG hardback in VG- dust jacket with a short repaired tear.
$15 C/C
Hodder 1977 first edition, xv 203pp + plates.
[#3605 ]
COOKE Robin (editor)

Portrait of a Profession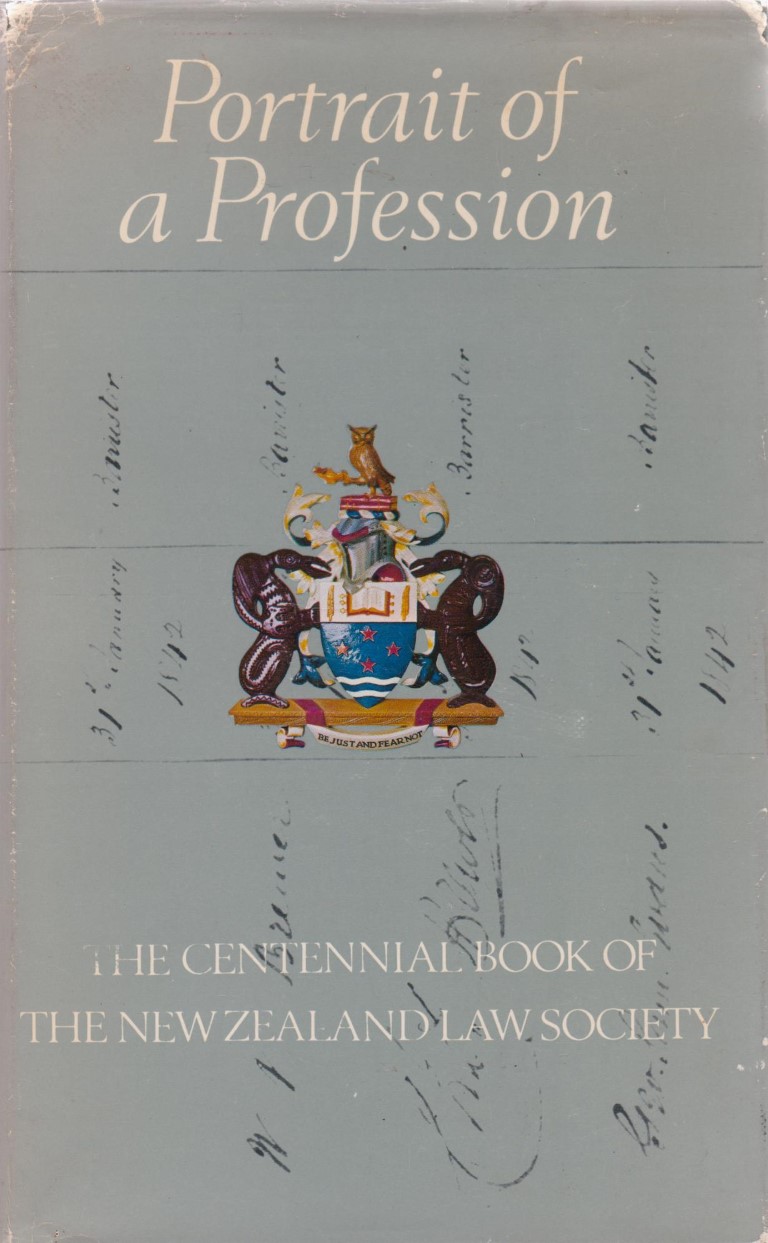 The Centennial book of the New Zealand Law Society.
A book by lawyers about lawyers, being a collection of essays on the history of the legal profession in New Zealand, including notable individuals and regional bodies.
lawyers, judges, chief justice, law society
VG hardback in VG- dust jacket with rubbed corners and a small area of chipping loss to rear panel.
$20 C/D
Reed 1969, 439pp + plates.
[#3606 ]
NEIHARDT John G.

Black Elk Speaks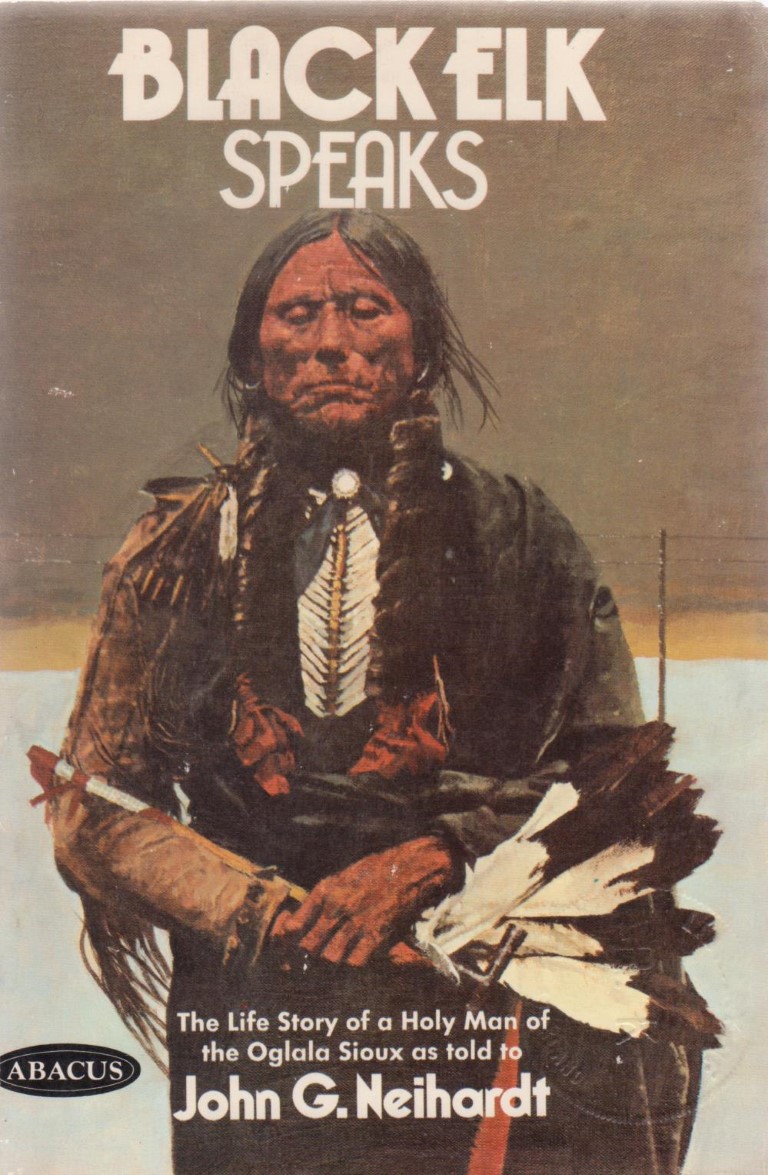 Nicholas Black Elk (1863-1950), a Medicine Man of the Oglala Sioux / Lakota Native American tribe, described his life to Neihardt.
Black Elk was at the Battle of the Little Big Horn, and he survived the 1890 Wounded Knee Massacre.
ISBN0349125228
Ghost dance, indian, native american spirituality
VG softback
$10 C/B
Abacus 1974, 191pp + plates illustrated by Standing Bear.
[#3607 ]
LEWIS Christopher John

Last Words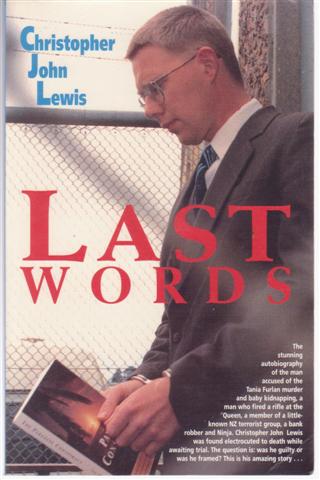 The autobiography of the man accused of the Tania Furlan murder and baby kidnapping, a man who fired a rifle in an assassination attempt on the Queen, a member of a little-known NZ terrorist group, a bank robber and Ninja.
Christopher John Lewis was found electrocuted to death while awaiting trial. The question is: was he guilty or was he framed?
He claimed he was framed by another ex-con and fitted up by the police. After a string of bank robberies in Christchurch, Chris served 8 years in prison before setting himself up in business, only to be charged with the Furlan murder, which he steadfastly denied.
ISBN0958356866
true crime,
VG softback
$35 B/C
Howling at the Moon 1997, 352 pages. [#3598 ]
3/3/2018 ev
HAND-NEWTON C.T.

A Physician in Peace and War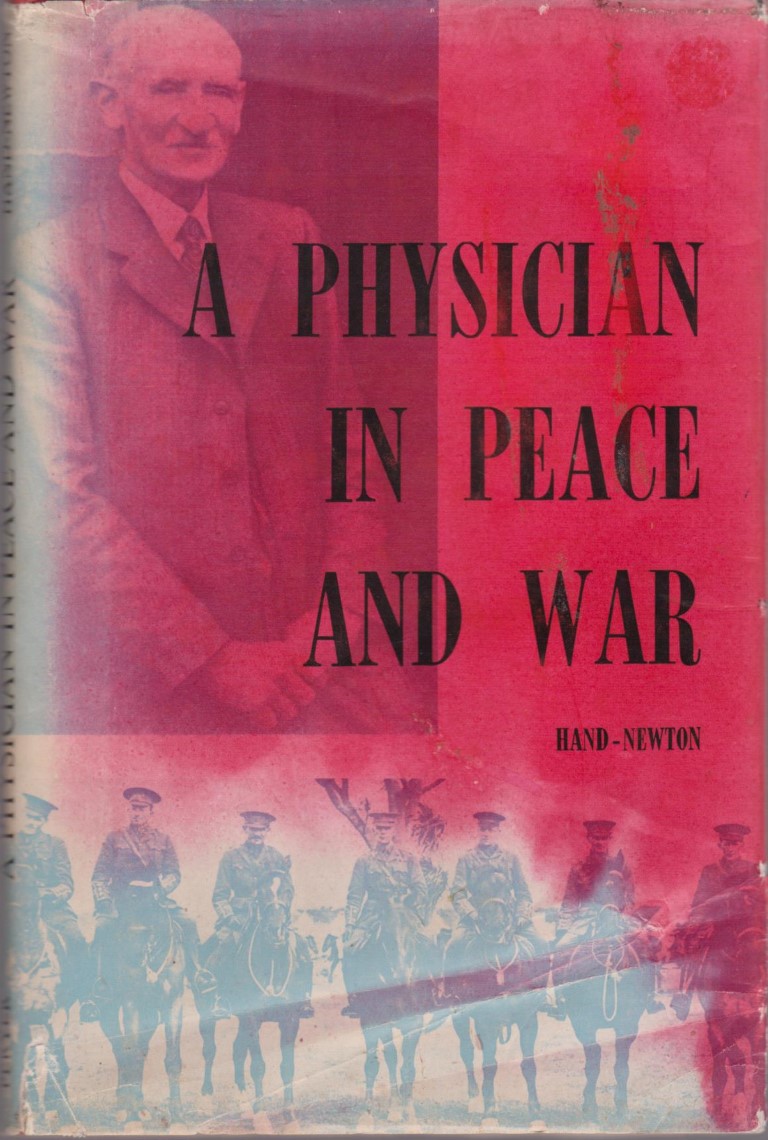 Limited edition memoir including ANZAC memories of Gallipoli, Suvla Bay, Palestine, France etc. Includes the author's recollections of his brother-in-law Ernest Rutherford. The author was a Major in the New Zealand Mounted Field Ambulance.
This book was issued in a limited edition of only 381 copies. (Unstated).
ANZAC, WW1, Gallipoli

VG hardback in G dust jacket with some sun fading, soiling, and a few short archivally repaired edge tears.
$35 C/B
N M Peryer 1967, 73pp + plates.
[#3590]






PETERS Marie

Christchurch- St Michael's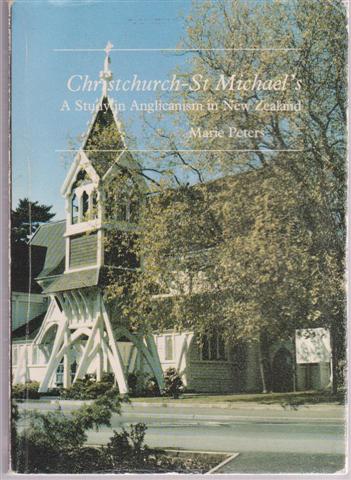 A Study in Anglicanism in New Zealand 1851-1972.
St Michael and All Angels, the first church in Christchurch and an example of New Zealand Anglo-Catholicism.
ISBN0900392363
christchurch, church history
VG softback, sewn sheets in soft covers
$35 C/C
University of Canterbury 1986 first edition , 225pp + coloured frontis, illustrated within text.
[#758, 2518, 3591 ]
TAUWHARE Peter, edited by Margaret Sweet

An Ongoing Journey
A Memoir.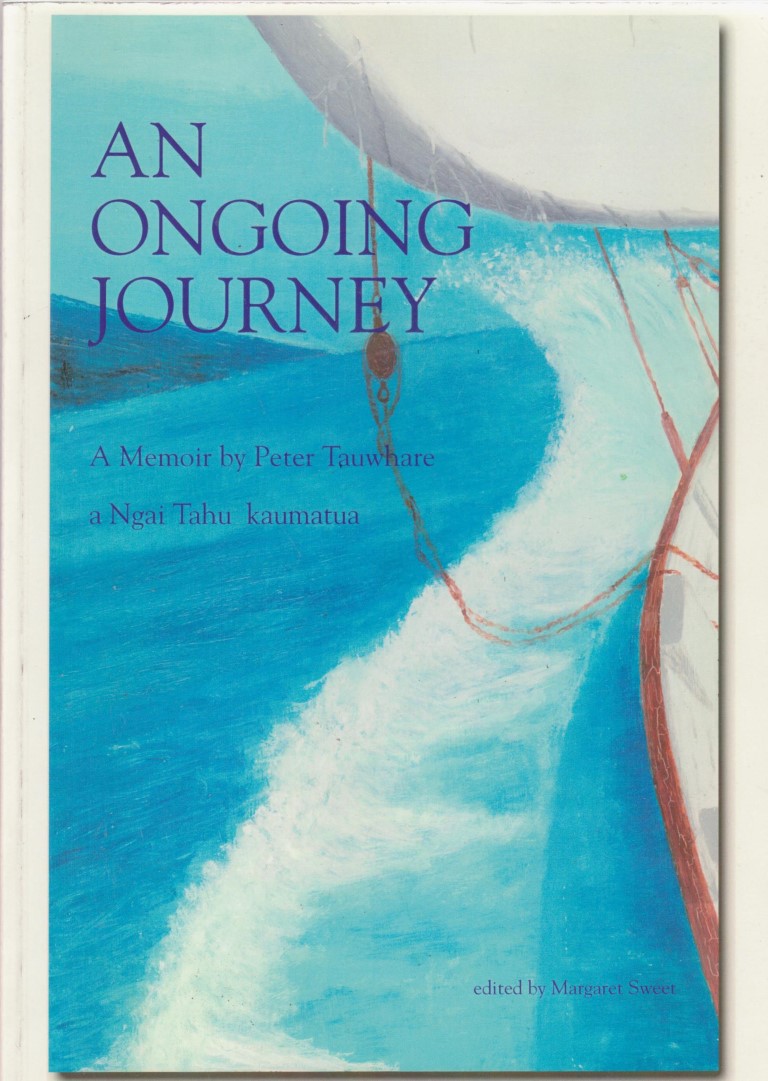 The memoirs of a Ngai Tahu kaumatua from his enlisting in the Navy in 1939 when he was 15, through to his career as an Anglican Minister.
Peter Tauwhare was born and raised at Rapaki in Lyttelton harbour, later moving to the West Coast. After naval service in WWII and Korea he trained and worked as a teacher.
He recounts his experiences, and his struggles with alcoholism.
NZ10154 RNZN, Arch Deacon, HMNZS Achilles, HMNZS Arbutus, HMNZS Kaniere, Kai tahu, biography
VG softback, there is a large inscription on the blank verso of the acknowledgments page, from 'Nancy and Peter'. This is in a shaky hand, as Peter had suffered strokes.
The book begins with the contents and preliminaries, pagination starting with chapter one.
$30 B/C
Expo Digital Media Co. Ltd. (2002), 163pp.
[#3592 ]
WING Douglas Robert

Balfour: Pioneers to Present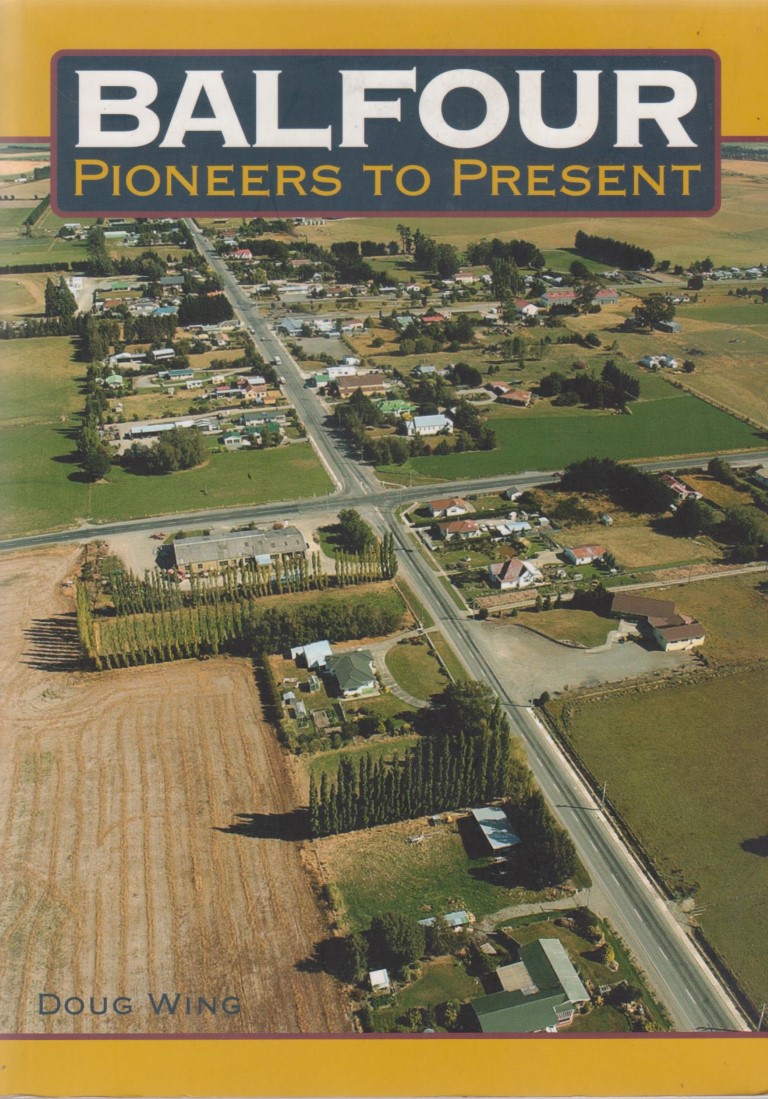 Local history of the Balfour District of Northern Southland.
ISBN0476009847
Waimea, Ardlussa, Cattle Flat, Blck Swamp, Longridge Village, Kingston Crossing, Otapiri, Glenure
VG softback
$85 B/C
Balfour and Districts Historical Society 2004, 470pp + plates and maps.
[#3593 ]
APLIN Jeanette

The Lighthouse Keeper's Wife: An Autobiography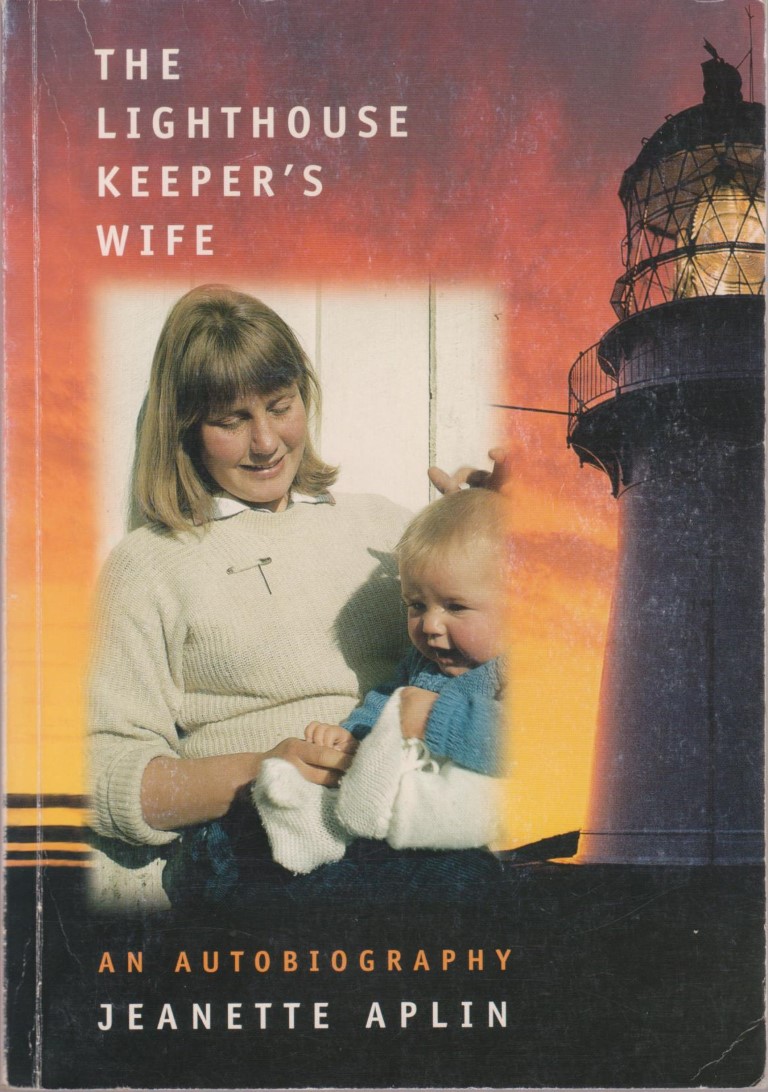 A memoir of time spent as the wife of the lighthouse keeper of Stephens Island in the Marlborough Sounds.
The island is most prominent as a nature reserve for tuatara and other endangered species.
ISBN9780908561872
coastal buildings, lighthouse, biography, Cook Strait, Takapourewa
VG- softback with mild crease to covers.
$30 C/B
Cape Catley Ltd. 2001, 228pp + plates.
[#3594 ]
COCHRAN Chris

Restoring a New Zealand House
Third edition.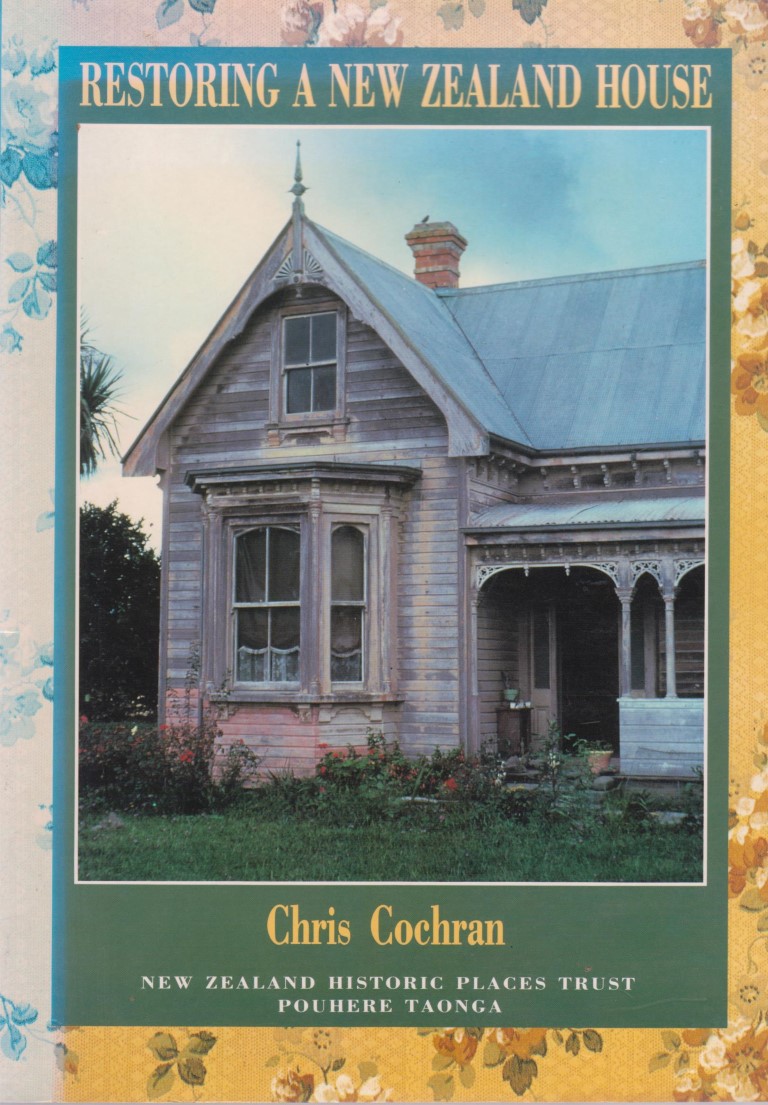 A guide to sympathetically restoring, renovating and renewing heritage domestic buildings.
Prepared for the Historic Places Trust, this revised edition has new entries in the bibliography, and an inventory of specialist trades and suppliers.
ISBN9781869411176
heritage, historic, architecture, colonial, victorian, edwardian, renovation
VG- softback with light sunfade to the spine.
$25 B/B
Random Century 1991, third edition revised , 98pp.
[#3596 ]
COX Nigel

Tarzan Presley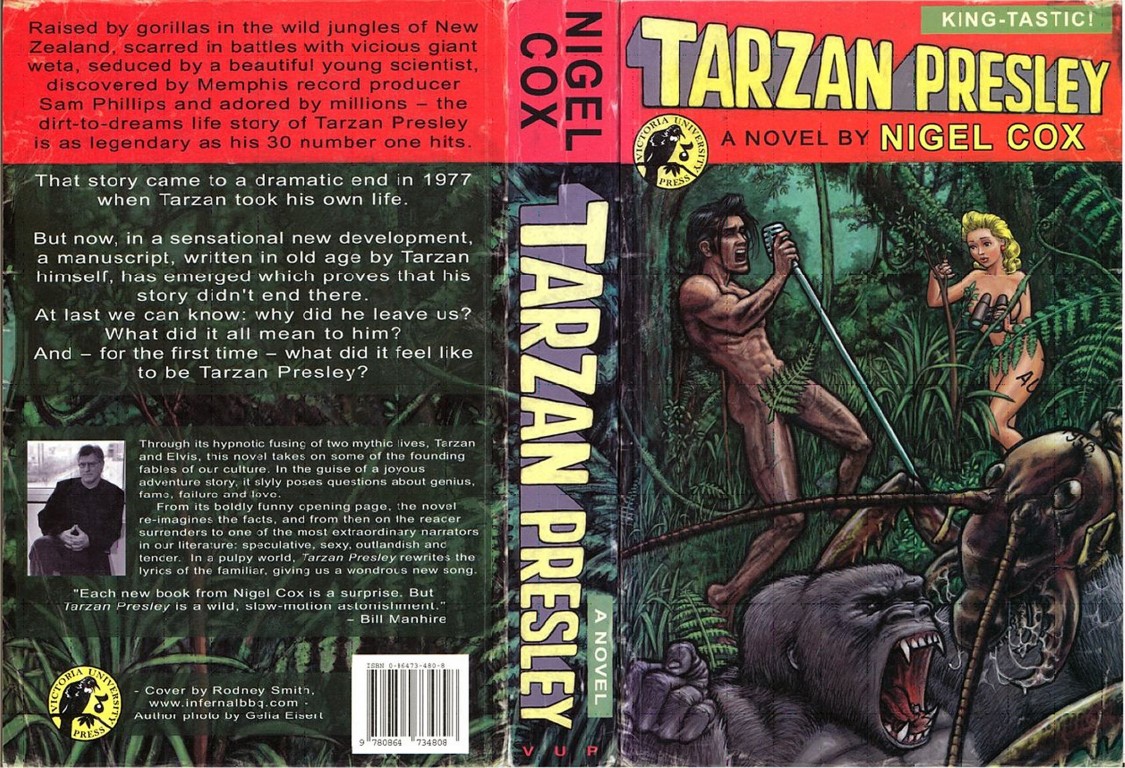 "Raised by gorillas in the wild jungles of New Zealand, scarred in battles with vicious giant weta, seduced by a beautiful young scientist, discovered by Memphis record producer Sam Phillips and adored by millions, the dirt-to-dreams life story of Tarzan Presley is as legendary as his 30 number one hits."
First and original edition, this was banned from republication after legal action by the Edgar Rice Burroughs estate, due to trade mark violation. It was later revised and reissued with a different title and character names.
ISBN9780864734808
Elvis Presley, Tarzan, ERB, new zealand, science fiction
VG softback
$30 C/B
Victoria University Press 2004, 463pp.
[#3597 ]
11/2/2018 ev
MASTERSON Tom

Mountain Enginemen
Reminiscences of the men on the footplate.
Masterson worked on steam locomotives for decades, both in the North and South Islands, and recounts his experiences. Great details of the locomotives he worked on are given.
Waioru, Taumaranui, Garratt, Fell
VG hardback in VG dust jacket. Name to first page.
$20 C/C
Collins 1973, 202pp+ plates
[#3576 ]
MAHY Margaret

The Other Side of Silence.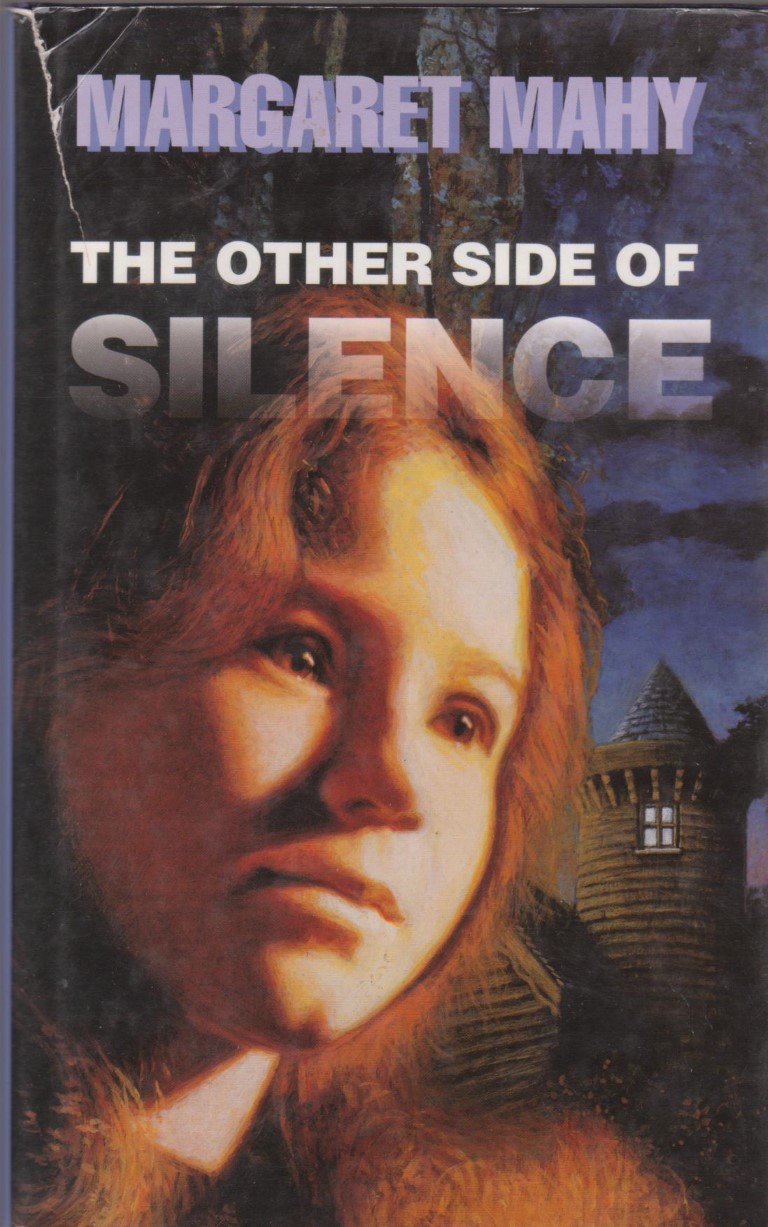 Hero finds it a strain being part of a talented, highly articulate family, so she takes refuge in a fantasy world refusing to speak.
One day Hero meets Miss Credence, and soon realizes she is being taken along an increasingly dark and frightening path.
ISBN9780241135518
first edition, new zealand, young adult, eerie
VG hardback in G+ dust jacket with a repaired tear to top corner.
$10 C/C
Hamish Hamilton 1995 first edition, 185pp.
[#3577 ]
SCOTTER W. H.

Ashburton: A History
With Records of Town and County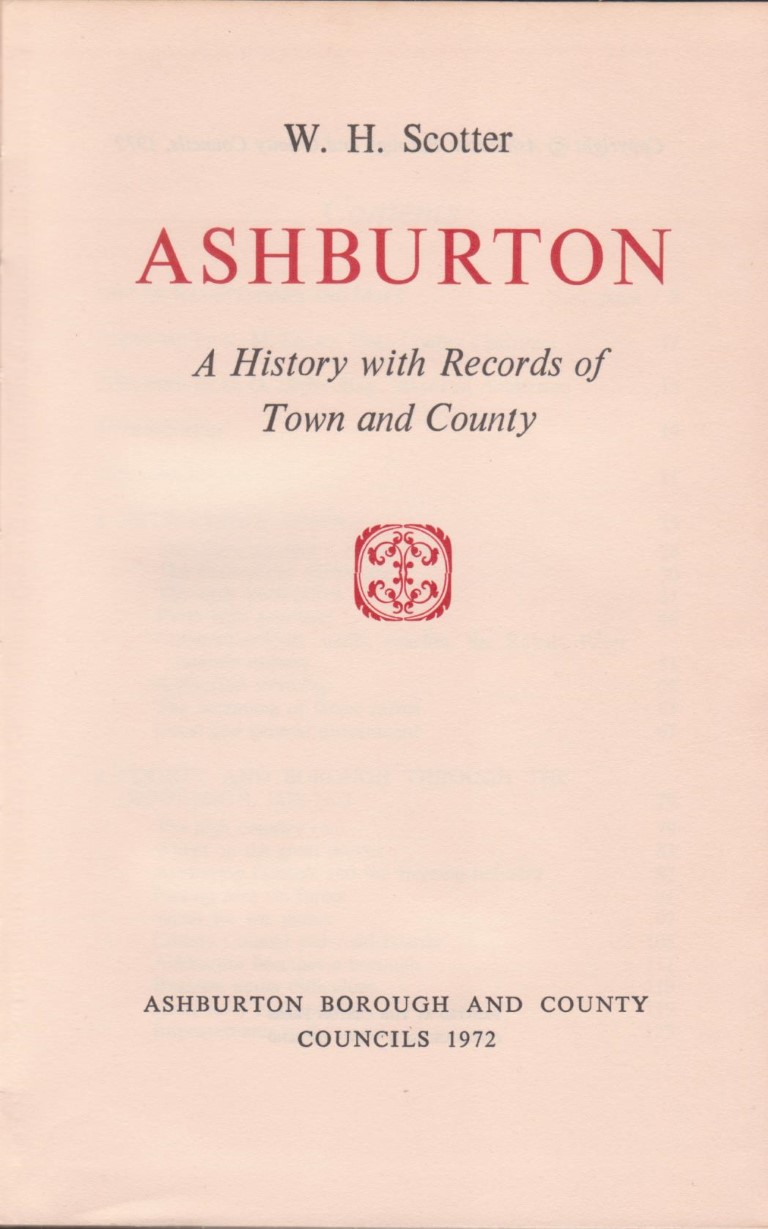 From first settlement in 1853, through depressions, boom periods and World Wars, this is a detailed and well researched history of the Borough and City of Ashburton.
south canterbury, regional history, ashburton
G+ hardback with no dust jacket. One page has been archivally tape repaired along the spine.
$35 C/C
Ashburton Borough and County Council 1972, 480pp + plates.
[#3578 ]
McNAB Robert

Old Whaling Days
A History of Southern New Zealand from 1830 to 1840.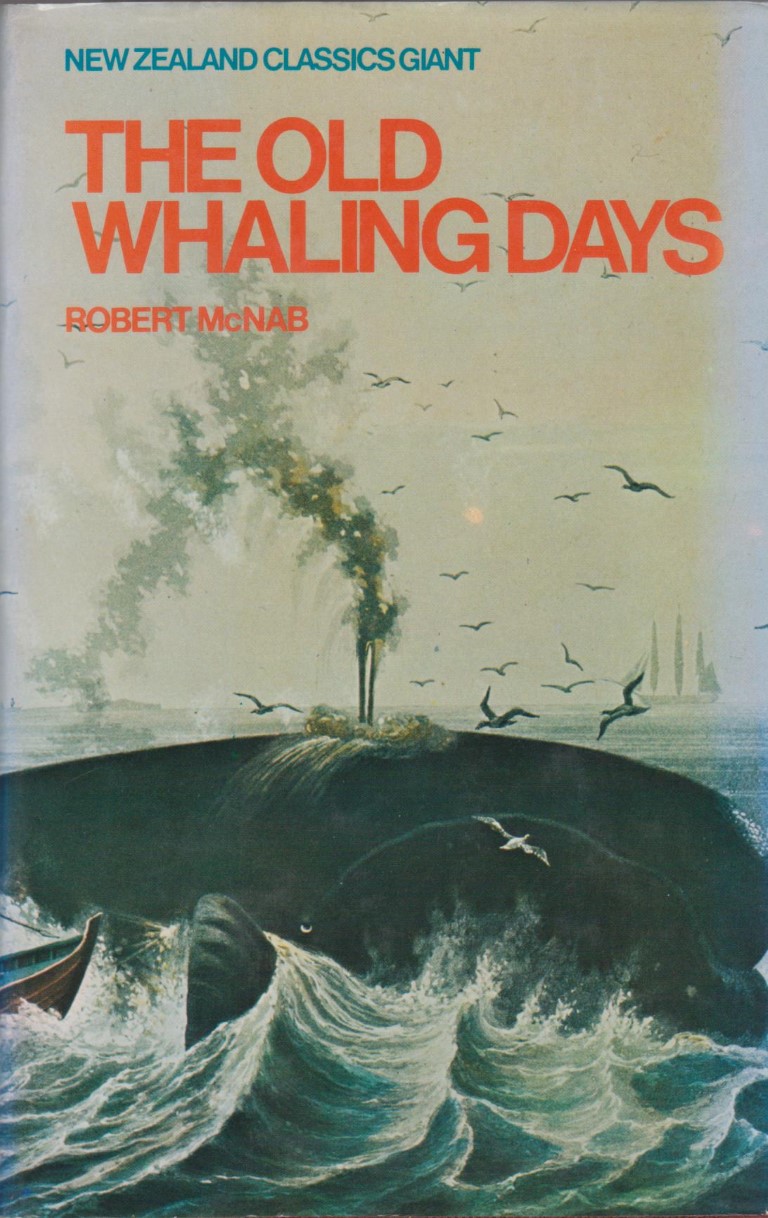 "The Old Whaling Days is the story of New Zealand's wildest days, when French & American Ships as well as British scoured the coastline for the the sperm whale.
It was a time when violent crimes went unpunished as there were no laws and when a British sea captain helped Te Rauparaha to slaughter an Akaroa chief and his people."
ISBN0855584327
new zealand, history, Cook Strait, Otago, Foveaux Strait, Chatham Islands
VG hardback in VG dust jacket.
$35 C/C
Golden Press 1975 facsimile reprint of 1913 edition, 508pp.
[#3579 ]
POWELL A. W. B.

Shells of New Zealand
An illustrated Handbook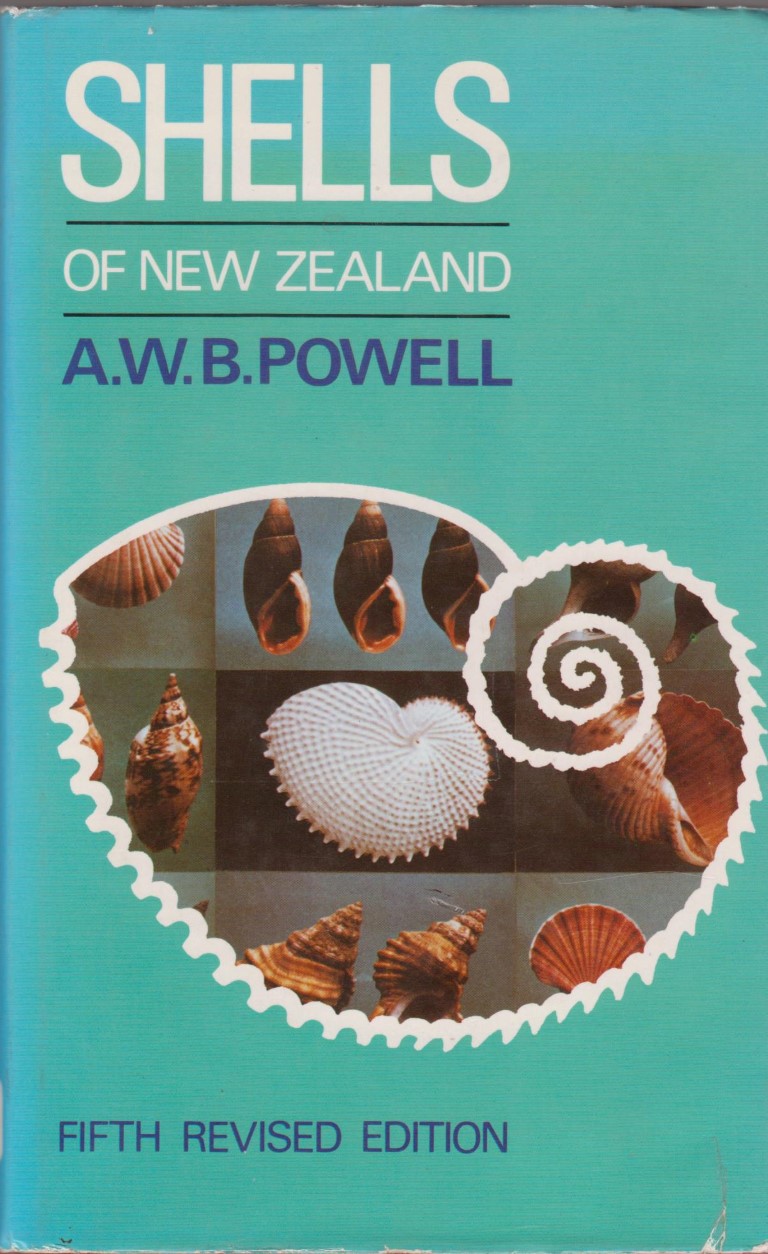 New edition revised to include many new species and subspecies added to the New Zealand molluscan fauna as well as changes in nomencalture and taxonomy since the previous versions.
Includes a checklist of all 2256 recognised species and subspecies of marine and freshwater shellfish.
With guide to Maori names for shellfish.
ISBN072330470X
mollusca, gastropod, bivalve, Suter, genera
VG hardback in VG dust jacket.
$25 B/C
Whitcoulls 1976 Fifth Revised Edition, 154pp + 45 black and white plates.
[#3580 ]
LOCKWOOD Douglas with illustrations by Ainslie Roberts.

I, The Aboriginal
First Illustrated Edition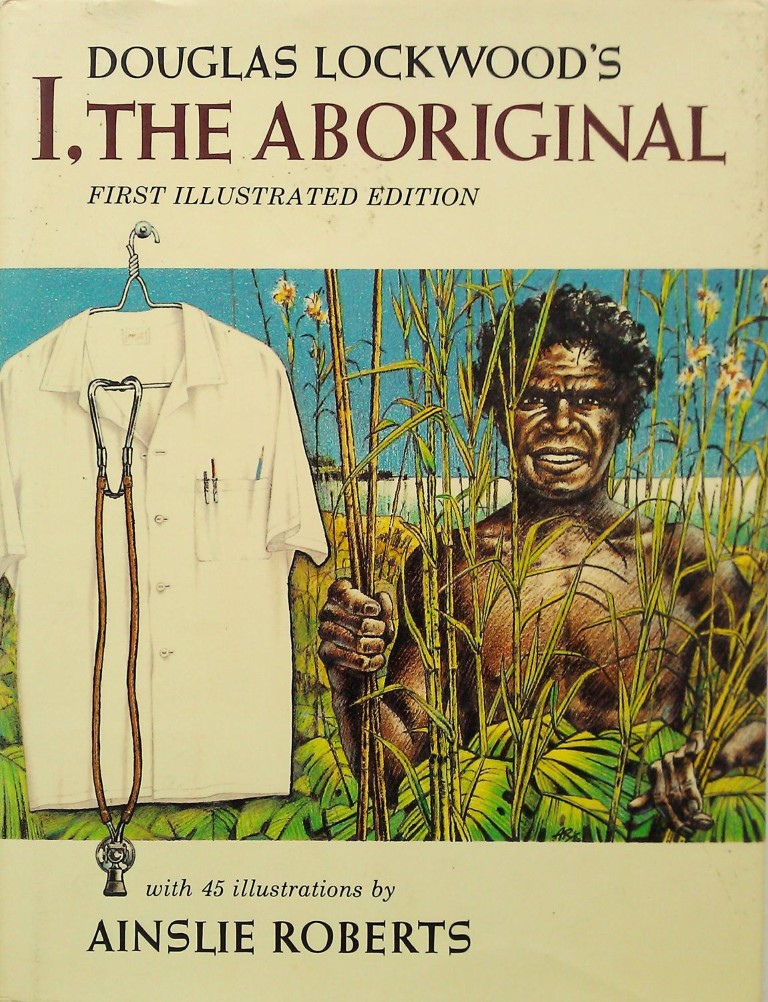 Waipuldanya (Phillip Roberts) of the Alawa, Roper River Aboriginal Tribe.
Waipuldanya was interviewed by Lockwood who then wrote his story which was published in 1962.
This new edition has been illustrated to enhance the text.
ISBN0727013653
australia, aboriginal, dreamtime, biography
VG hardback in VG dustjacket
$25 B/C
Ricby 1980 first edition thus, 200pp.
[#3581 ]
7/2/2018 ev
TRAVIS-HENIKOFF Carole A.

Dinner With A Cannibal
The Complete History of Mankind's Oldest Taboo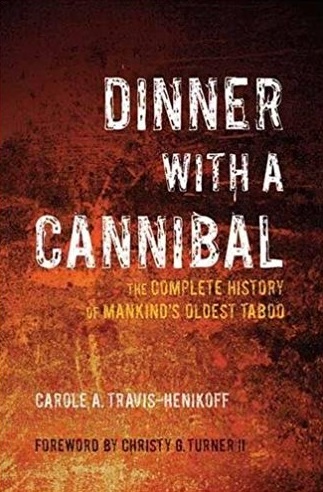 A history of cannibalism and its influence on human evolution. How it began, and how it has become an unspeakable taboo today. Careful anthropological and archaeological analysis. Includes fascinating stories from around the world, including details about real-life and fictional cannibals.
ISBN9781595800305
anthropophagy, serial killer, anthropology
Fine hardback in Fine dust jacket.
$25 C/C
Santa Monica Press 2008 First Edition, 333pp.
[# 3562]
LOVECRAFT H. P.

HEAVY METAL
The Adult illustrated Fantasy Magazine
Volume 3 No. 6, October 1979 - Special H P LOVECRAFT Issue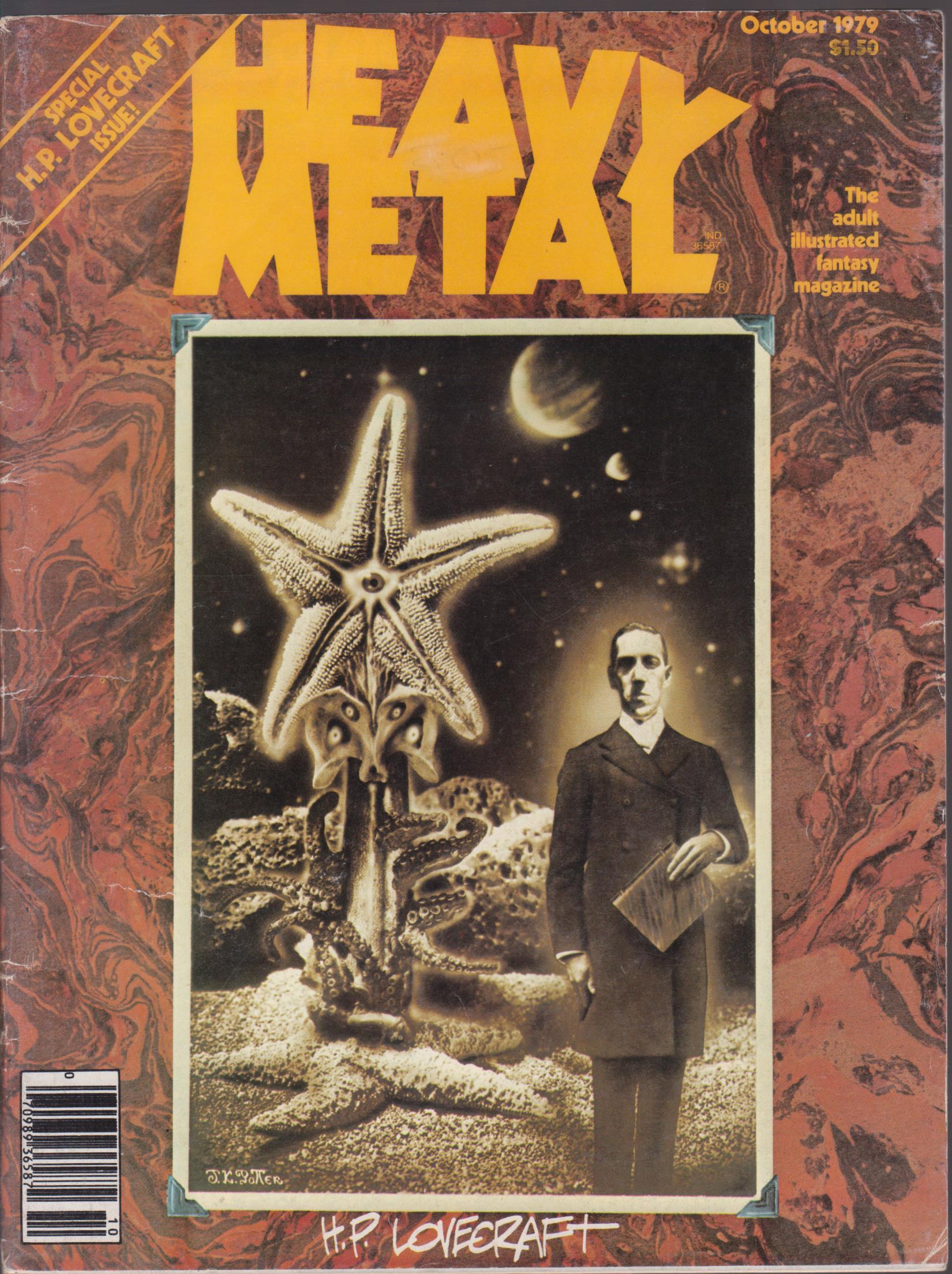 Almost entirely devoted to Lovecraftian and eldritch stories. Includes The Dunwich Horror; KTULU; Xeno Meets Doctor Fear and is Consumed; The Necronomicon; Language of Cats and more.
Illustrated graphic comic, including the artists J K Potter (cover), MOEBIUS (Jean Giraud), Philippe Druillet, Walt Simonson, Arthur Suydam, Alberto Breccia, Chris Adames, Terrance Lindall, Voss, Serge Clerc, Jean-Michel Nicollet, Matthew Quayle, Yves Chaland, Claveloux, Margerin, Vepy, Ceppi.
necronomicon, cthulhu, lovecraft, horror, comic, graphic novel
VG- with minor wear
$30 B/A
Heavy Metal 1979, 96pp.
[#3563 ]
CROWLEY Aleister edited by Francis King

Crowley on Christ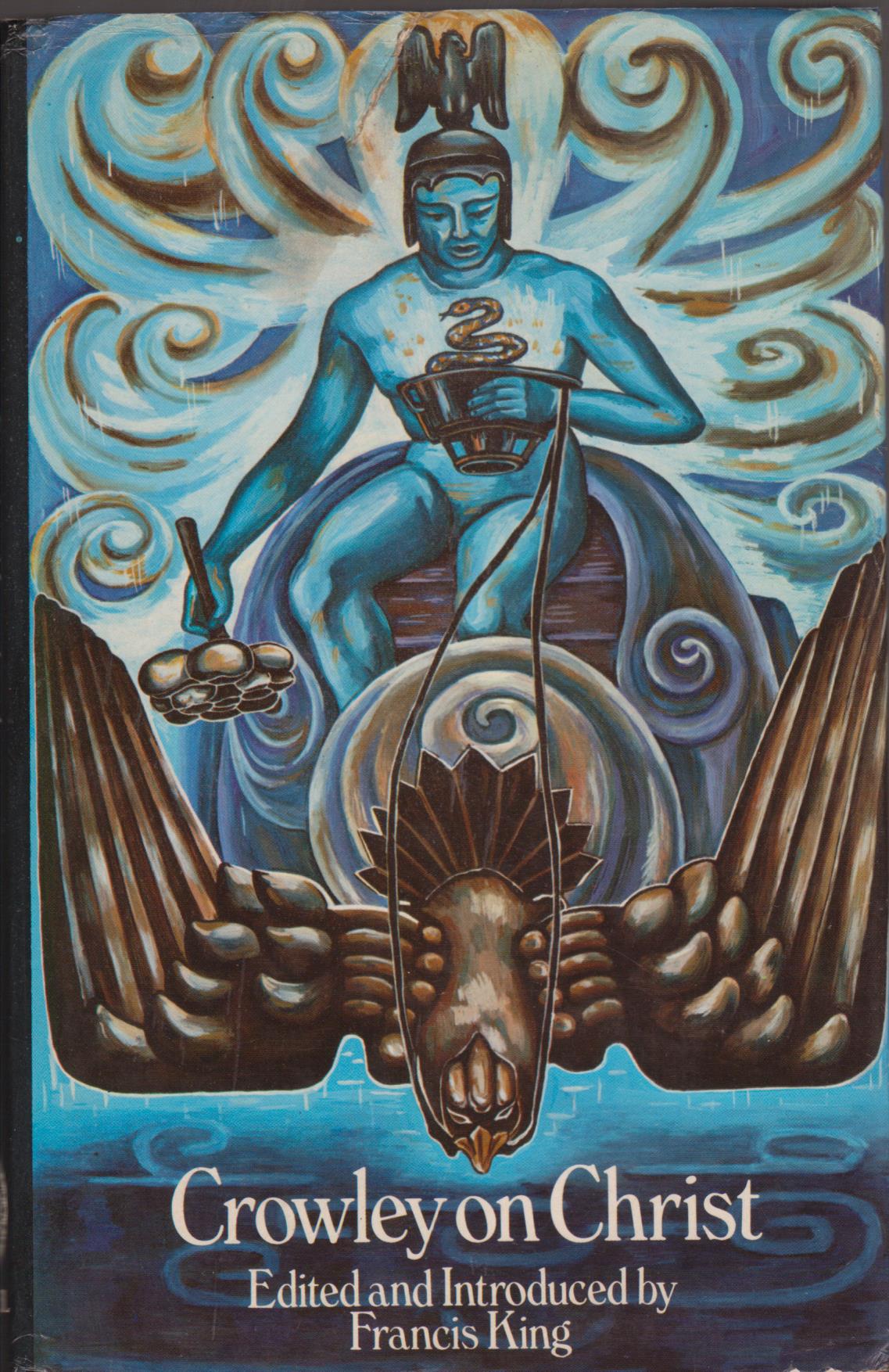 Rare first edition thus after a limited typescript of 1953, which was originally titled The Gospel According to Bernard Shaw.
Crowley's wit and intellect on George Bernard Shaw's Androcles and the Lion, the Gospels, Jesus of Nazareth and Christianity in general.
ISBN0852071310
Aleister Crowley, Ordo Templi Orientis, Mysticism, Spirituality, Christ, Jesus, Thelema
VG- hardback in VG- dust jacket. The unclipped jacket has small closed tear at top of front panel which has been repaired on the reverse with archival tape. Free end paper has bookshop stamp, and the title page has a small bookseller label stuck on to it.
$155 C/C
C W Daniel 1974 First Edition, 232pp.
[#3564 ]
WAKEFIELD Edward, and others
With Lithographs by A D Willis
New Zealand Illustrated.
The Story of New Zealand and Descriptions of its Cities and Towns also The Natural Wonders of New Zealand.
Large format landscape book with 16 lithographic plates of New Zealand scenes. This is a facsimile reproduction of the 1888 original. Includes "Mount Tarawera in Eruption, June 10, 1886", and 1 black & white lithographic plate of the Waitomo Caves. The facsimile edition was limited to 1000 numbered copies.
panoramic plates, new zealand city scapes, art, Victorian
VG- hardback with pictorial boards and leather spine. There is some surface insect damage to the covers. Comes in original protective cardboard case. THIS COPY is #624
$150 D/D
No Publisher 1967, unpaginated.
[#3566 ]
5/2/2018 ev
CHINNOCK R. J. illustrated by Eric HEATH

Common Ferns and Fern Allies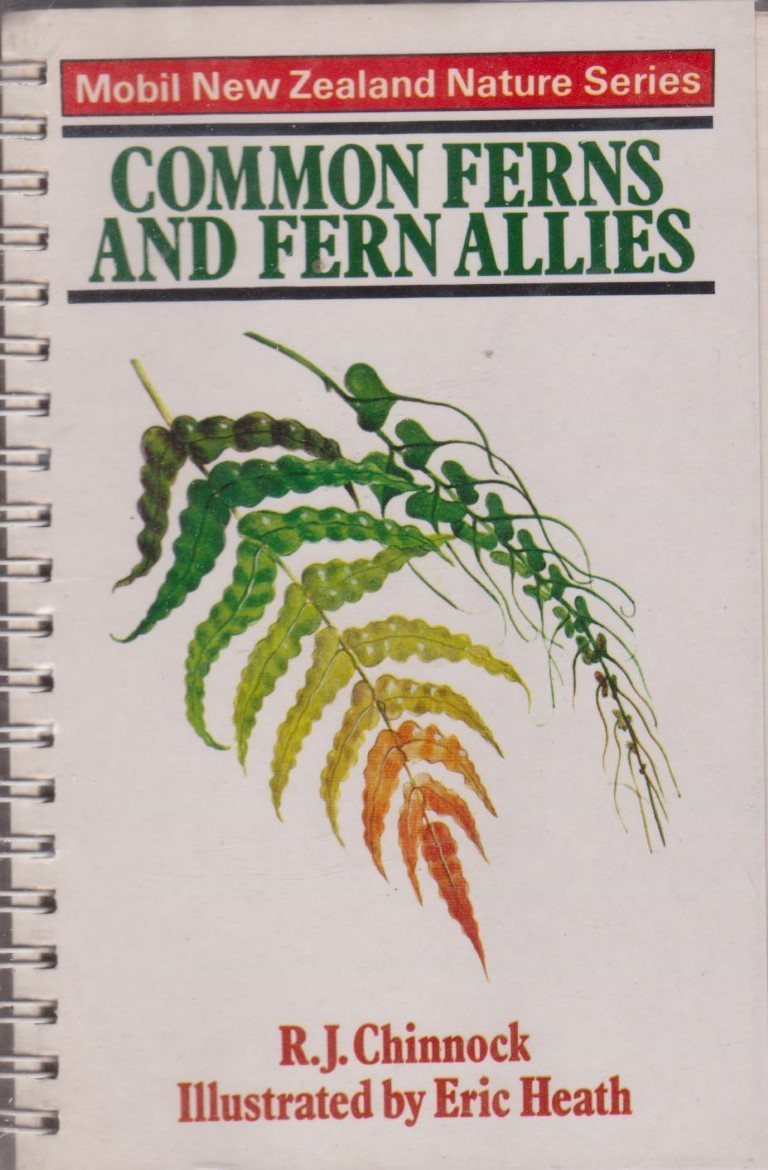 Mobil New Zealand Nature Series.
Spiral wire bound, plastic cover and perfect for field trips. Colour illustrations.
ISBN058901367X
VG softback
$8 A/B
Reed 1981 first printing, 79pp.[#3554 ]
KING Michael

Moriori: A People Rediscovered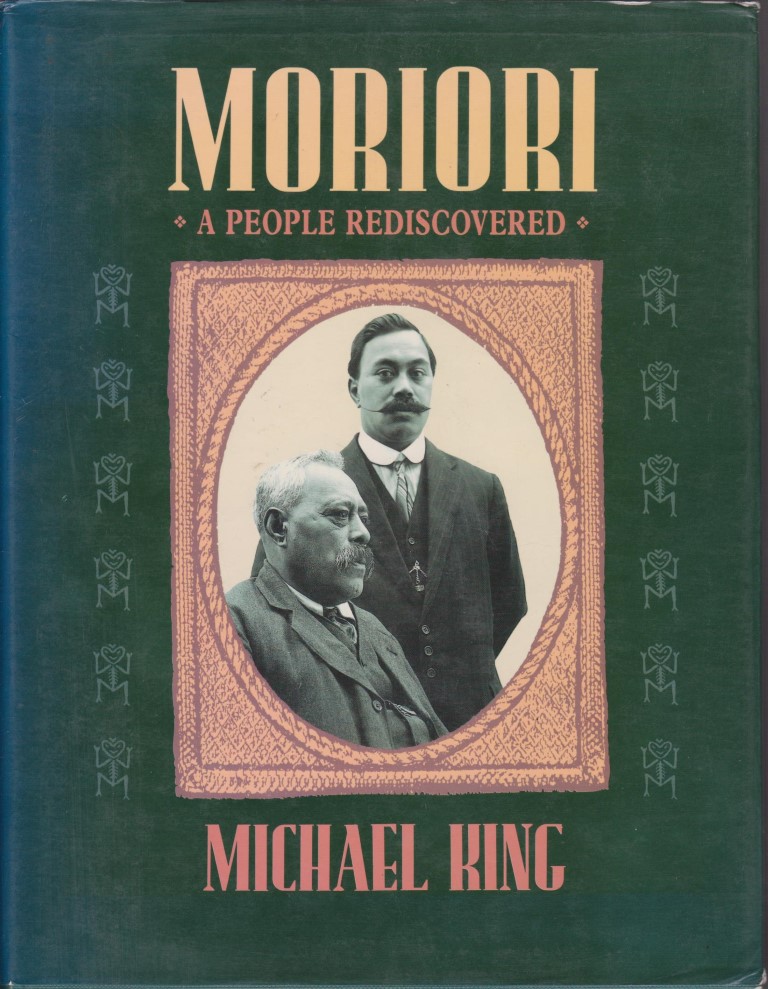 This was the first in depth account of the Moriori of the Chatham Islands, and is now regarded as a classic work. King clears away the nonsense, rumour and vilification that has surrounded the Moriori, and identifies who they were and where they came from, and reveals that Moriori were not a race, and are far from extinct.
ISBN0670826553
chathams, first edition, moriori
VG hardback in VG- dust jacket with a minor repaired tear to spine end. Lightly sunned spine. Gift inscription to free end paper.
$75 B/D
Viking 1989 FIRST EDITION, 226pp.
[#3556 ]
MILLER David

Common Insects in New Zealand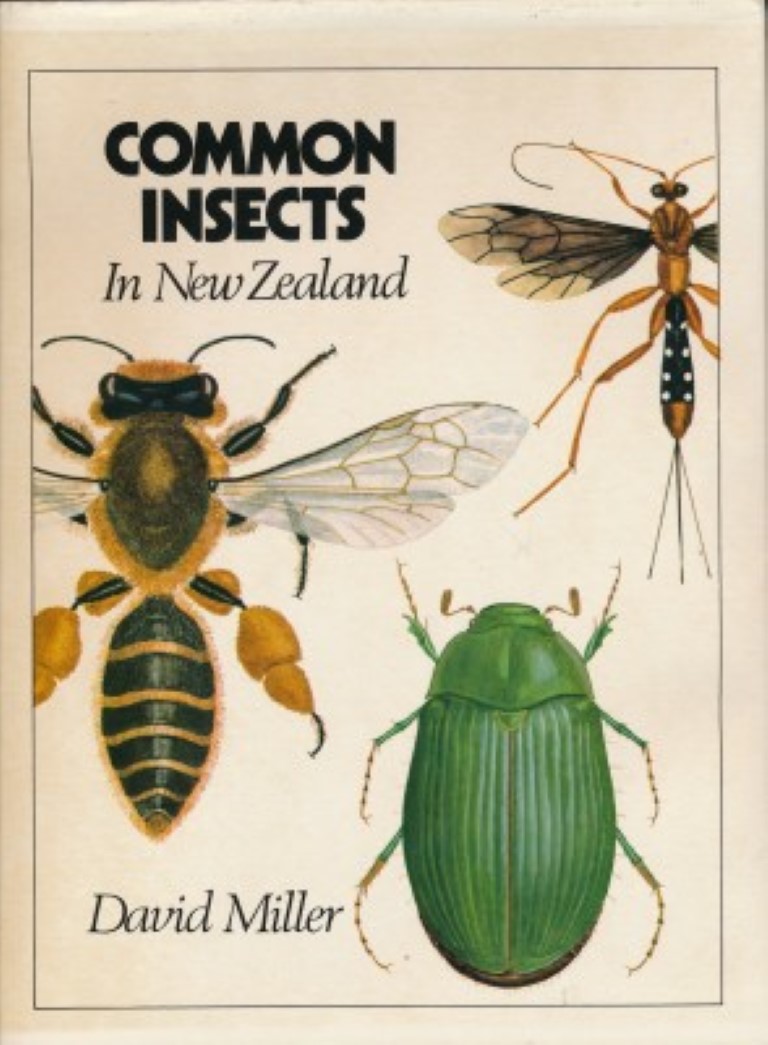 A general, but still in depth account of the insect life of New Zealand, including native and exotic species. Gives common and scientific names. Black and white illustrations as well as colour plates.
ISBN0589004441
moths, bees, flies, betles
VG hardback in VG- dust jacket with a minor repaired tear to spine end.
$25 B/C
Reed 1971, xix 178 pp.
[# 3557]
BRANKIN T.H.

Trotting Beneath the Nor'West Arch
Hororata Trotting Club 1951-1991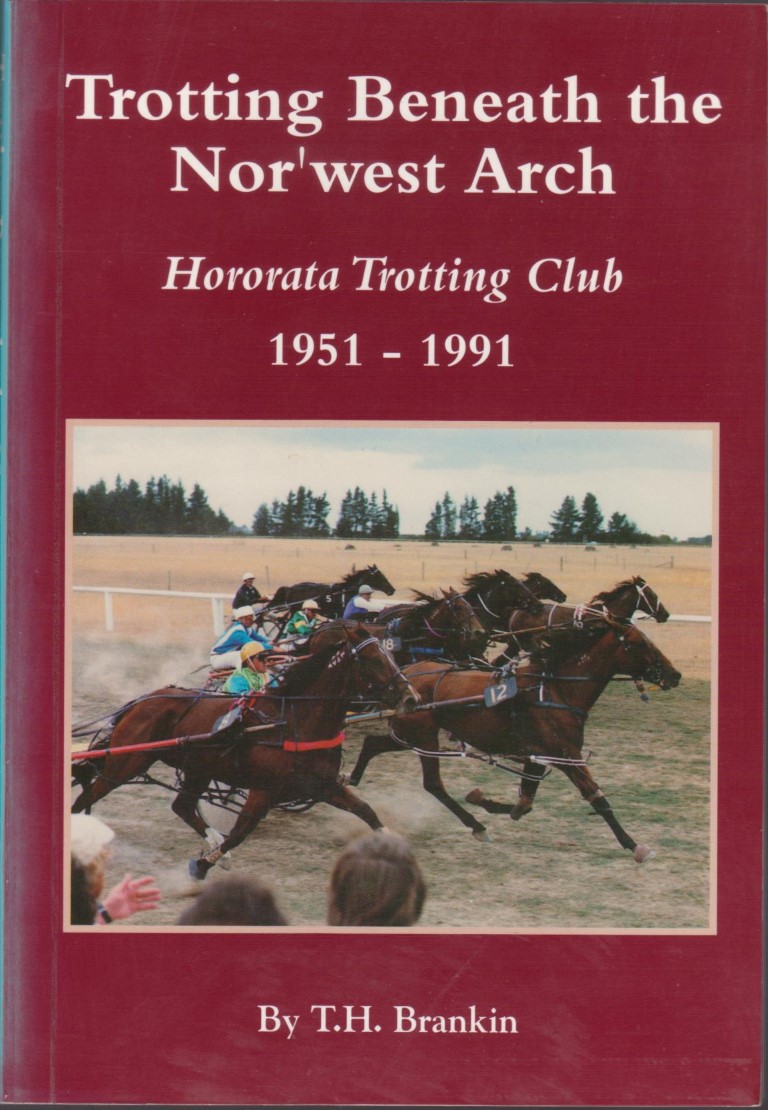 A history of the Trotting Club, but also of the district and it's personalities and communities.
ISBN047304031X
equestrian, canterbury, harness racing, Hororata Racing Club
VG softback but sunfaded along spine. Signed by author to title page.
$35 C/B
The Hororata Trotting Club 1996, 125pp.
[#3558 ]
CHING Raymond and Errol FULLER

Studies and Sketches of a Bird Painter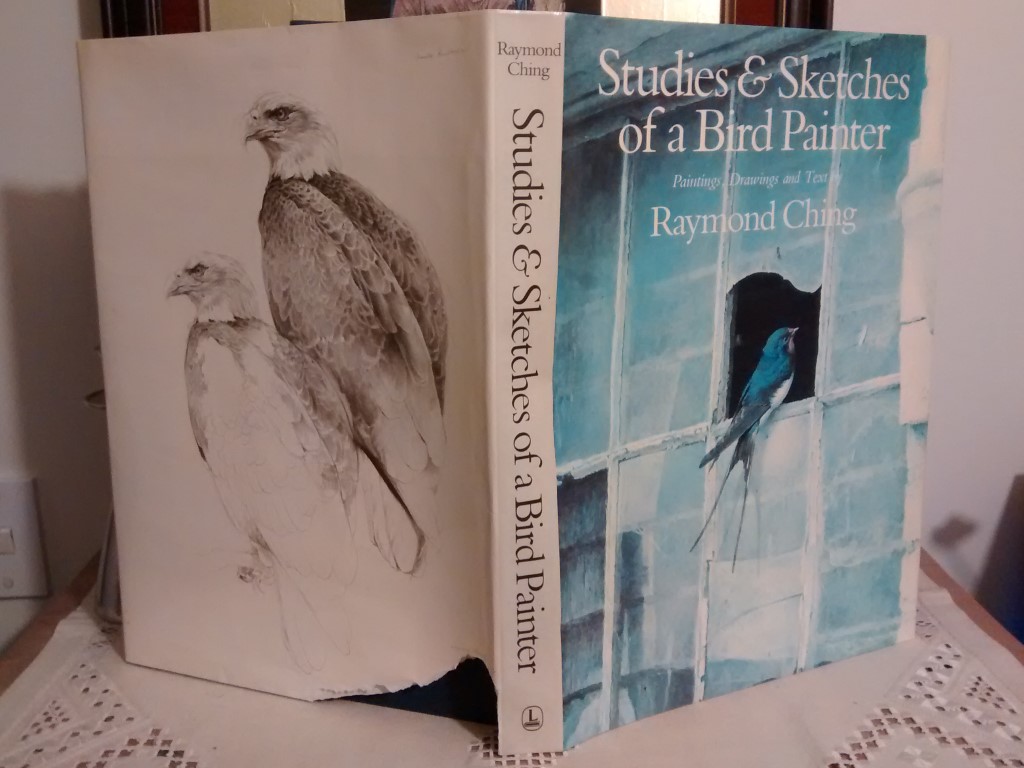 Paintings and drawings and preliminary studies of birds, with text by Raymond Ching and Fuller. 24 colour plates, 120 b&w and colour preliminary studies.
ISBN0701810424
keywords
VG hardback in a VG- dust jacket with a peice missing from rear bottom corner. The jacket is uniformly sunfaded, but not too bad. In a cloth covered slip case.
$175 Please email for shipping quote as this book weighs 4kg without packaging.
Landsdowne 1981 First edition, 260pp
[# 3559]
THOMSON Joff

Deer Hunter
The Experiences of a New Zealand Stalker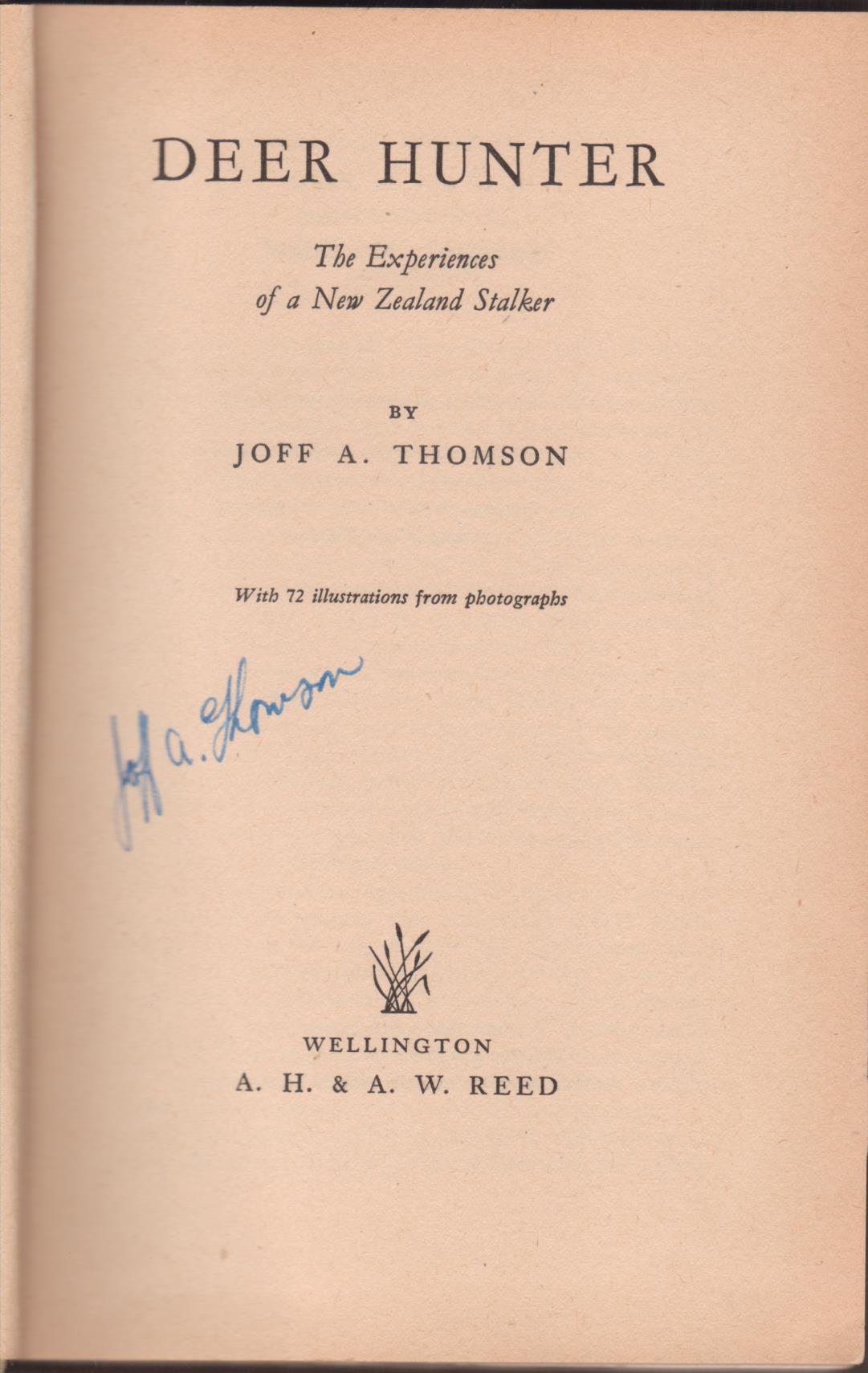 Joff Thomson was a Government employed deer culler in remote areas of the South Island. This book focuses on his time hunting red deer, but he also tells of wild-goat hunting in Marlborough and of successful Wapiti hunting expeditions in Southland's great lakes and fiords.
hunting, big game, first edition, signed copy
VG hardback with no dust jacket. Former owner name to free end paper, and the author's signature to the title page. RARE author signed copy.
$195 C/C
AH and AW Reed November 1952 First Edition, 194pp + plates.
[#3560 ]
THORNTON Geoffrey G.

The New Zealand Heritage of Farm Buildings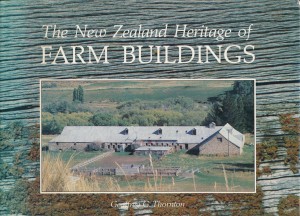 Over 300 historic early farm buildings described and their history given. Illustrated with many photographs. A rare book on New Zealand's agricultural engineering heritage.
ISBN9780474000232
architecture, rural, heritage buildings, historic places
VG hardback in VG dust jacket
$95 B/D
Reed Methuen Books 1986, 268pp.
[#3561 ]
4/2/2018 ev
HOLDEN Philip

In Search of the Wild Pig
A history of the wild pig in New Zealand and it's ancestors abroad. Holden gives tips and hints and also recounts his own experiences pig-hunting throughout New Zealand.
ISBN9780340575666
hunting, new zealand, pig hunting
VG- softback
$20 B/C
Hodder and Stoughton 1992, 152pp+ plates.
[#3551 ]
HAMILTON & BAUMGART

White Island
New Zealand Department of Scientific and Industrial Research Bulletin 127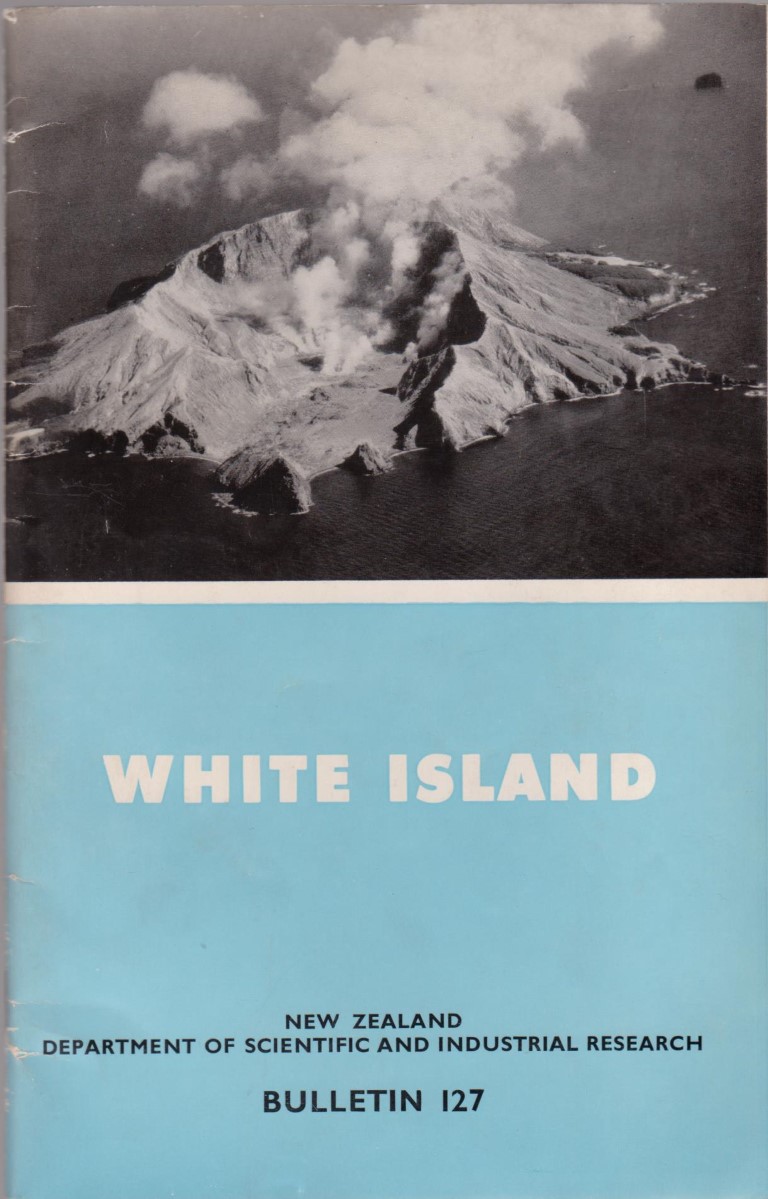 NZ DSIR bulletin 127 includes Pedology, Microbiology, Volcanology, vegetation and animal life on the active volcanic White Island in the Bay of Plenty.
Volcanology, geology, volcanoes, dsir
VG- softback.
$30 C/B
John McIndoe 1959, 84pp with 21 figures and 24 tables, folding map in pocket at rear.
[#3552 ]
HYDE Robin (Iris Wilkinson)

The Godwits Fly
First impression.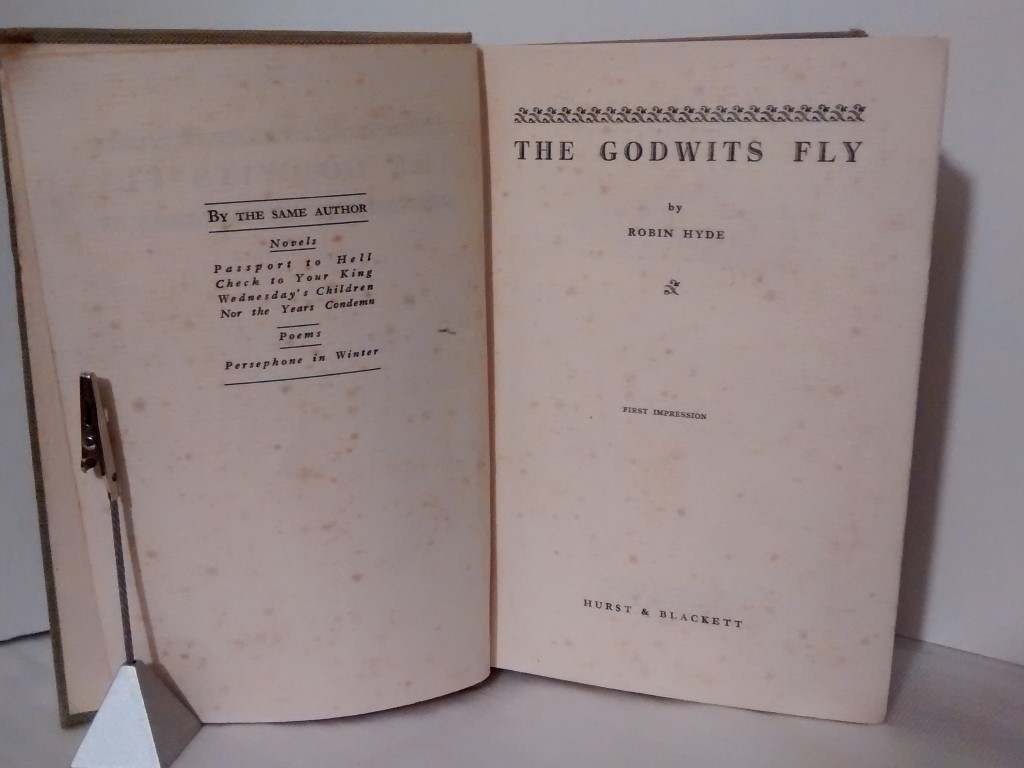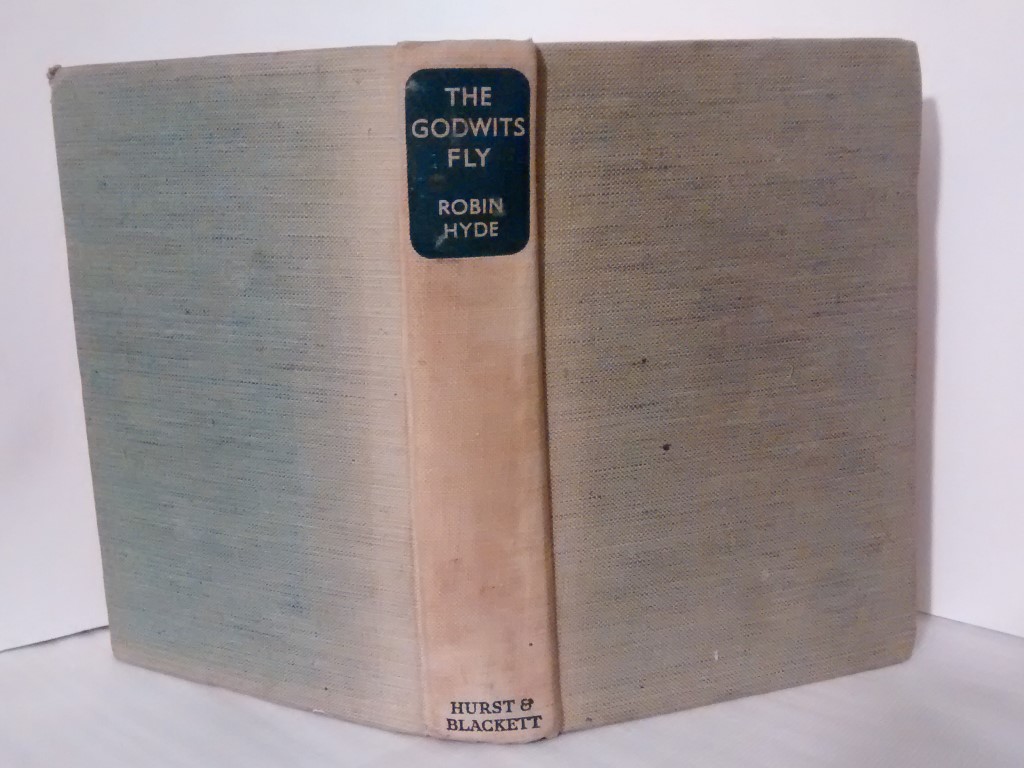 A strongly autobiographical novel about family life and the intensely felt world of a young woman in Wellington in the 1930s. Eliza Hannay is an aspiring poet, and her strong will and passions don't suit the prim world she resides in.
new zealand, women's writing, 20th century
G+ hardback with no dust jacket. Spine and boards faded, with a lean to the binding. Some mild foxing to closed egdes and prelims. One small library stamp to front paste down ONLY.
$125 C/C
Hurst and Blackett 1938 First edition, First Impression stated, 296+16pp adverts.
[#3553 ]
21/1/2018 ev
BAUGHAN, Lorraine (compiler)

Hinds and surrounding areas
History, Heritage and Highlights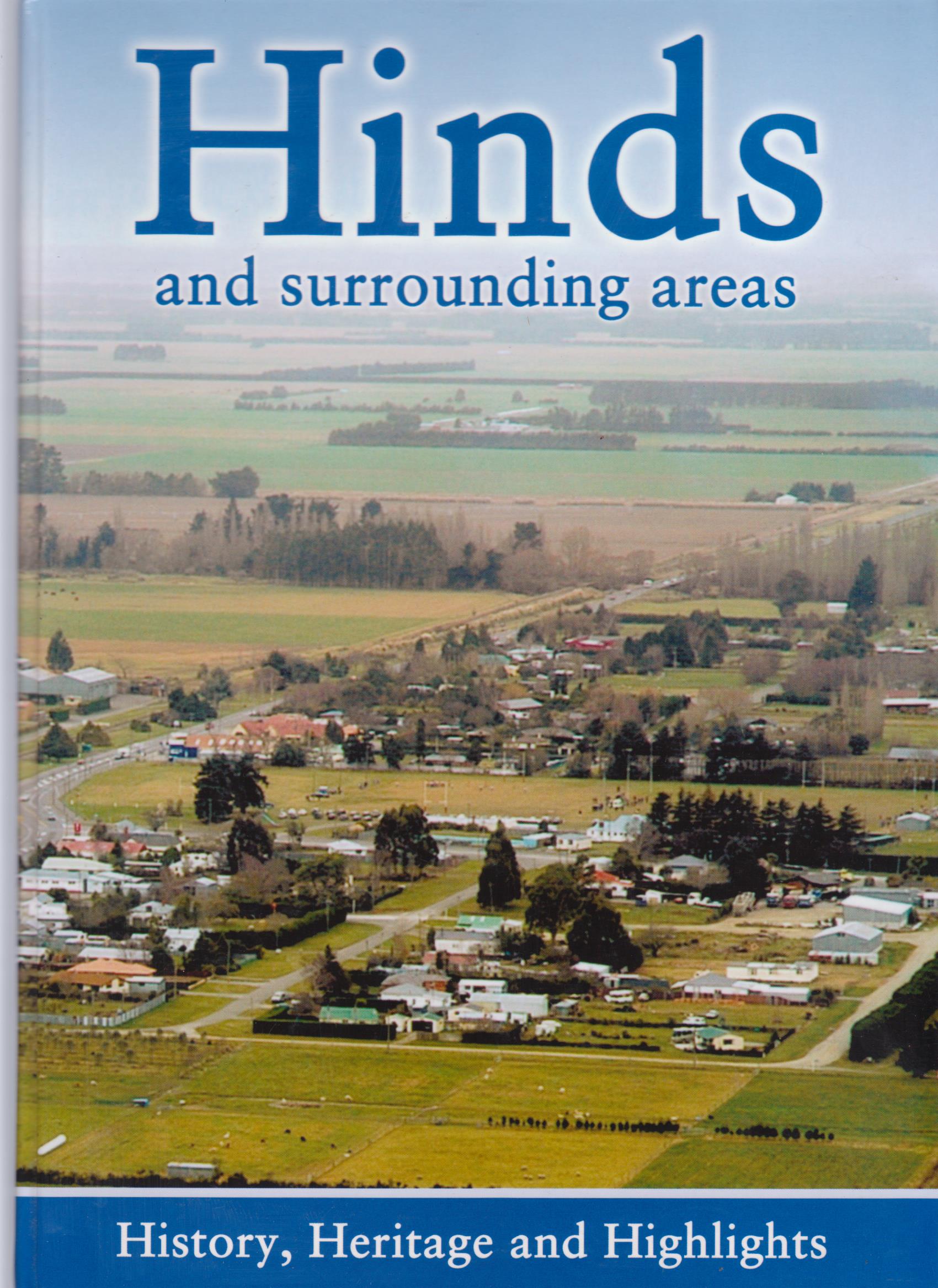 A history of the Hinds settlement and area near Ashburton. From earliest settlement, through development and up to the present (2005).
ISBN0473104083
South Canterbury, Longbeach, Coldstream, Maronan, Lagmhor, Windermere, Rangitata
VG+ large format hardback with no dust jacket, errata slip taped to free end paper (by publisher).
$45 B/D
Hinds History Group 2005 Limited Edition, 320pp + colour plates.
[#3528 ]
BRITTEN Rosemary

Between The Wind and The Water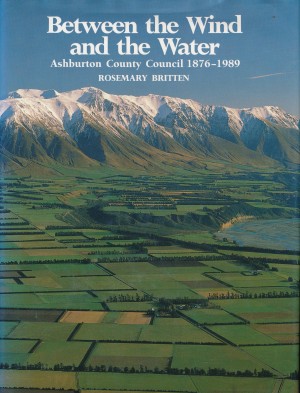 History of the Ashburton County Council, and the district in general. Covers all areas that were the responsibility of the Council, and is well illustrated with photographs.
ISBN0473012766
Ashburton, South Canterbury, Council, Rakaia, Rangitata
VG hardback with VG dust jacket
$35 B/C
Ashburton District Council 1991, 203 pp+ folding map.
[#3529 ]
SPENCE Richard B.

Secret Agent 666 : Aleister Crowley, British Intelligence and the Occult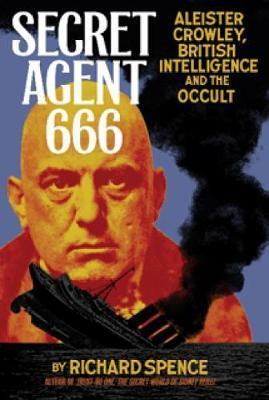 Crowley The Great Beast, has been the subject of several biographies, some painting him as a misunderstood genius, others as a manipulative charlatan. None of them have looked seriously at his career as an agent of British Intelligence. Using documents gleaned from British, American, French, and Italian archives, Spence sensationally reveals that Crowley played a major role in the sinking of the Lusitania, a plot to overthrow the government of Spain, the thwarting of Irish and Indian nationalist conspiracies, and the 1941 flight of Rudolf Hess. Spence claims that a great many of Crowley's acquaintances were themselves associated with the intelligence apparatus, and believes his mysticism was a perfect cover for espionage.
ISBN9781932595338
OTO, politics, MI5, MI6, Viereck, Nazi, Occult
VG+ softbck
$20 C/C
Feral House 2008 first edition, 288pp.
[#3530 ]
CORTI. Count Egon Caesar, translated from the German by Brian and Beatrix Lunn

The rise of the house of Rothschild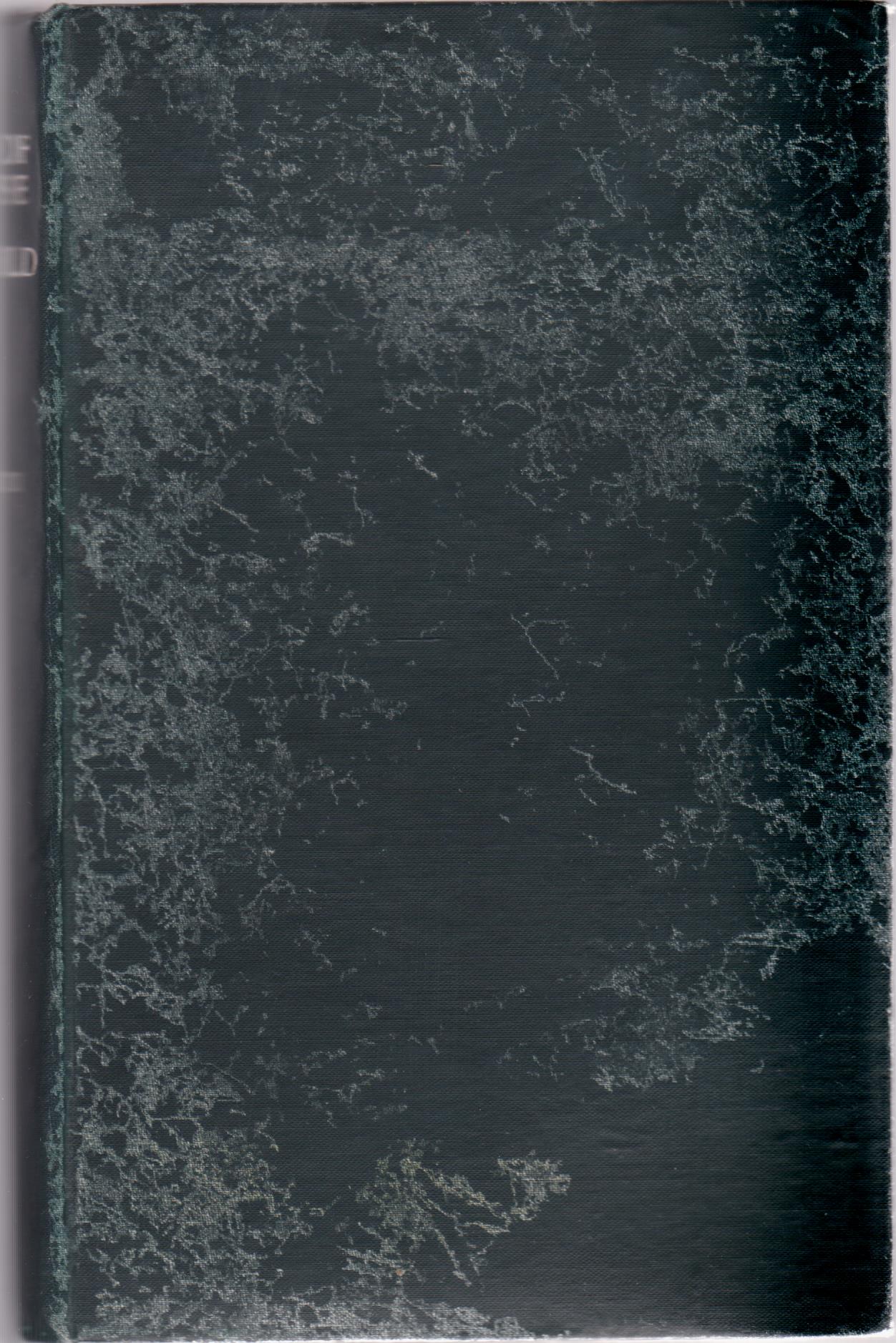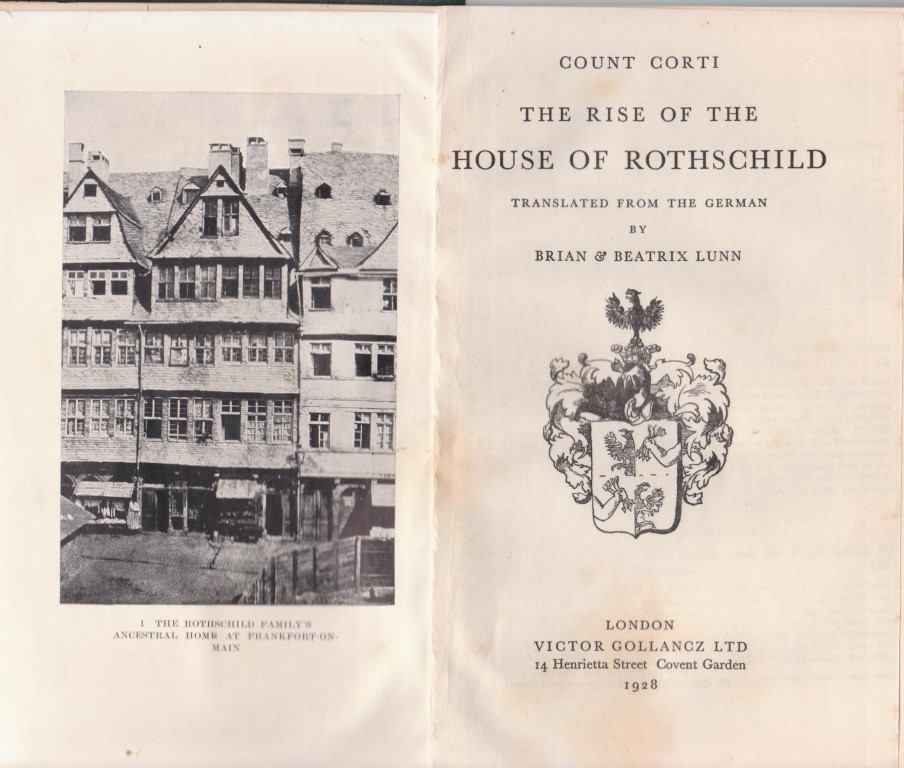 This work studies the influence of the Rothschild family on the politics of the period 1770-1830 in Europe and throughout the world. When published in 1928 it was regarded as the only unbiased, thoroughly researched publication that was "free from political considerations and influenced by racial, national, and religious predilections or antipathies".
Meyer Amschel Rothschild and his sons and further descendants built a global banking dynasty with power and influence over heads of state and business.
Amschel Meyer, plutocracy, banking, oligarchy, globalist, banking
G+ hardback with no dust jacket, insect damage to surface of cloth boards.
$15 C/C
Victor Gollancz 1928 first edition, 463pp.
[#3531 ]
GRIGGS Kim

On Blue Ice: A Not Very Brave Journey to Antarctica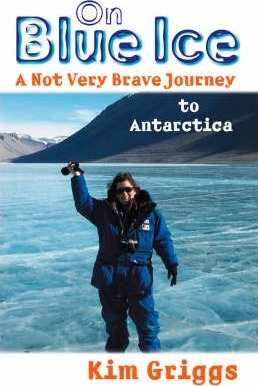 In 2001, Kim Griggs was selected to go to Antarctica as a journalist for Antarctica New Zealand's media programme. This is funny, elegant and observant writing about one New Zealand woman's adventure in Antarctica. She interleaves a lively and entertaining account of her own journey and the people she met there with the many other connections between Antarctica and New Zealand.
Includes two eight-page colour sections of fascinating and candid shots of Antarctica and some of the New Zealanders who work there.
ISBN9781869415761
Scott Base, McMurdo, Erebus,
VG softback
$15 C/B
Random House 2003,156pp.
[#3532 ]
MORELAND A. Maud

Through South Westland
A Journey to the Haast and Mount Aspiring, New Zealand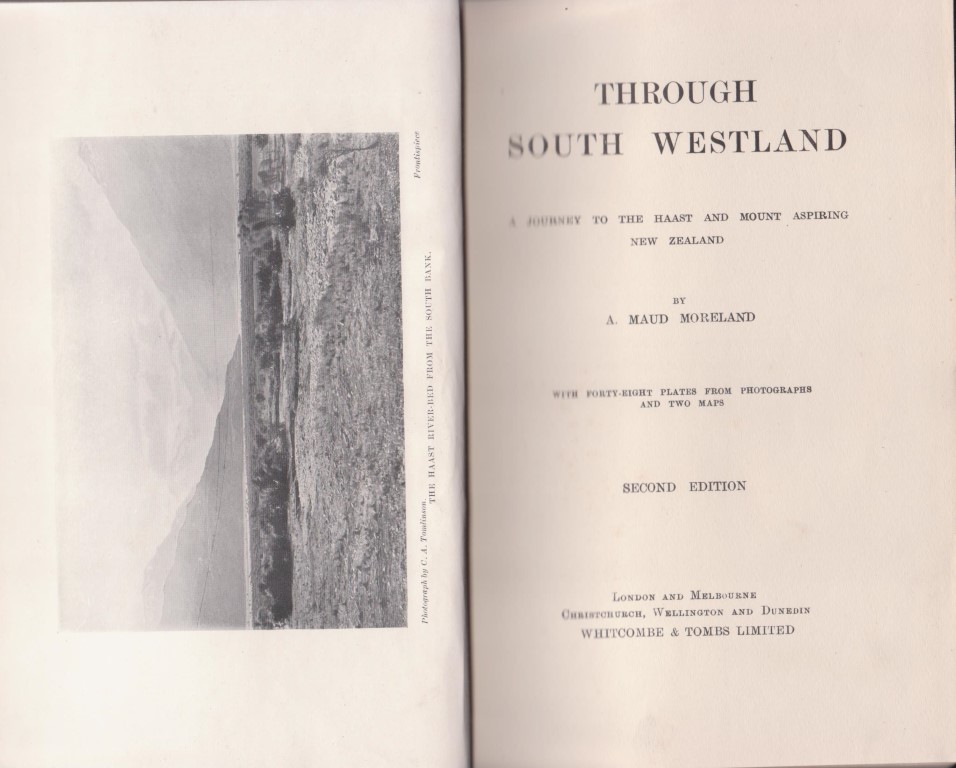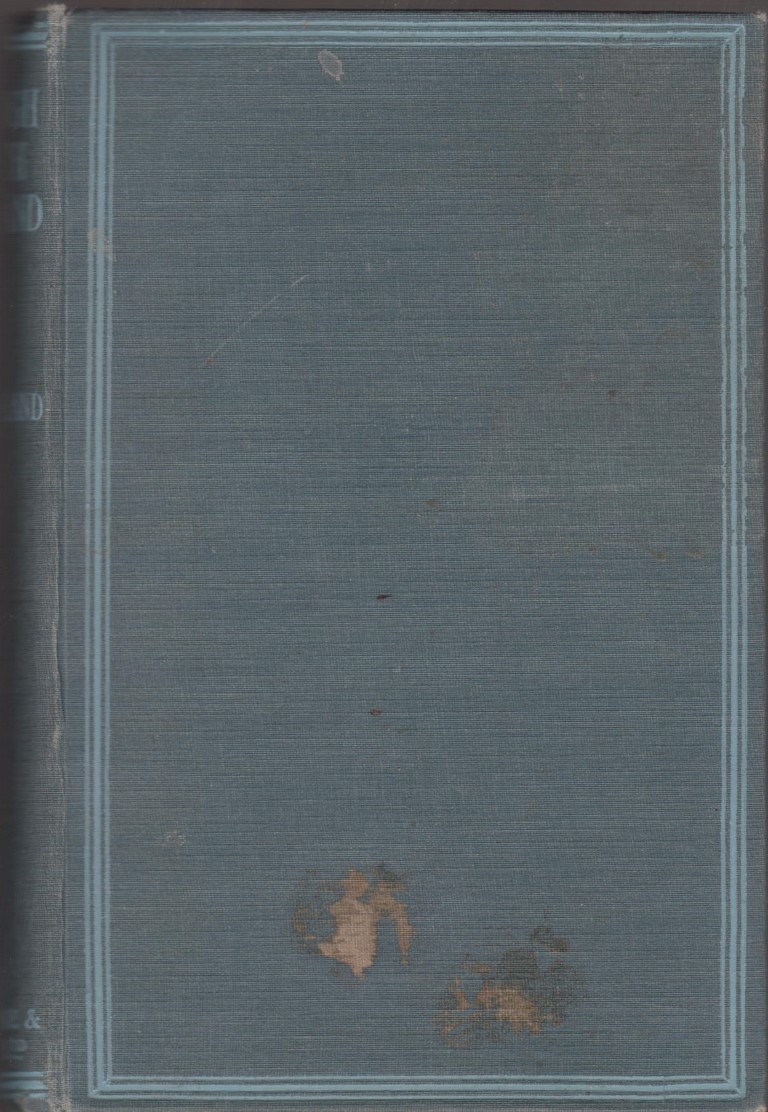 Maud travelled through Arthur's Pass and Otira, through Hokitika and south to Haast, where she went inland to Lake Wanaka and hawea, visited Mt Aspiring, then back to Christchurch via the Lindis Pass and lakes Tekapo and Pukaki. She recounts the scenery as well as the people she met.
'This is the story of a ride - of a five weeks' wandering in the Back-blocks of a land still in the making - a land whose conditions, even to-day, are often primitive. Properly speaking, there is no story - only impressions, gathered in those wanderings: things I saw, things I heard, in isolated settlements, where the men and women, living face to face with Nature, seem to show a readier kindness; where the robuster virtues still thrive, and the heart of the race is young. Looking back now from under English skies, surrounded by sights and sounds of an English summer, it seems very far away: a land apart - a people who belong almost to another world. An enchanted land of cool, dim, forest aisles of lonely snow-peaks filling the end of some purple gorge: of rushing, hurrying streams: of untouched solitudes, where one goes all day long in wondering worship.'- Maud Moreland's preface.
travel, Matukituki, Franz Josef, Fox Glacier, Haast, mountaineering
VG- hardback with no dust jacket, free endpaper has been removed and there is some soiling or rubbing to the covers.
$45 C/C
Whitcombe and Tombs undated (1916) second edition, (xx) 219 (2)pp + plates and two folding maps.
[#3533 ]
LEITCH D. B.

Engine Pass, New Zealand Railways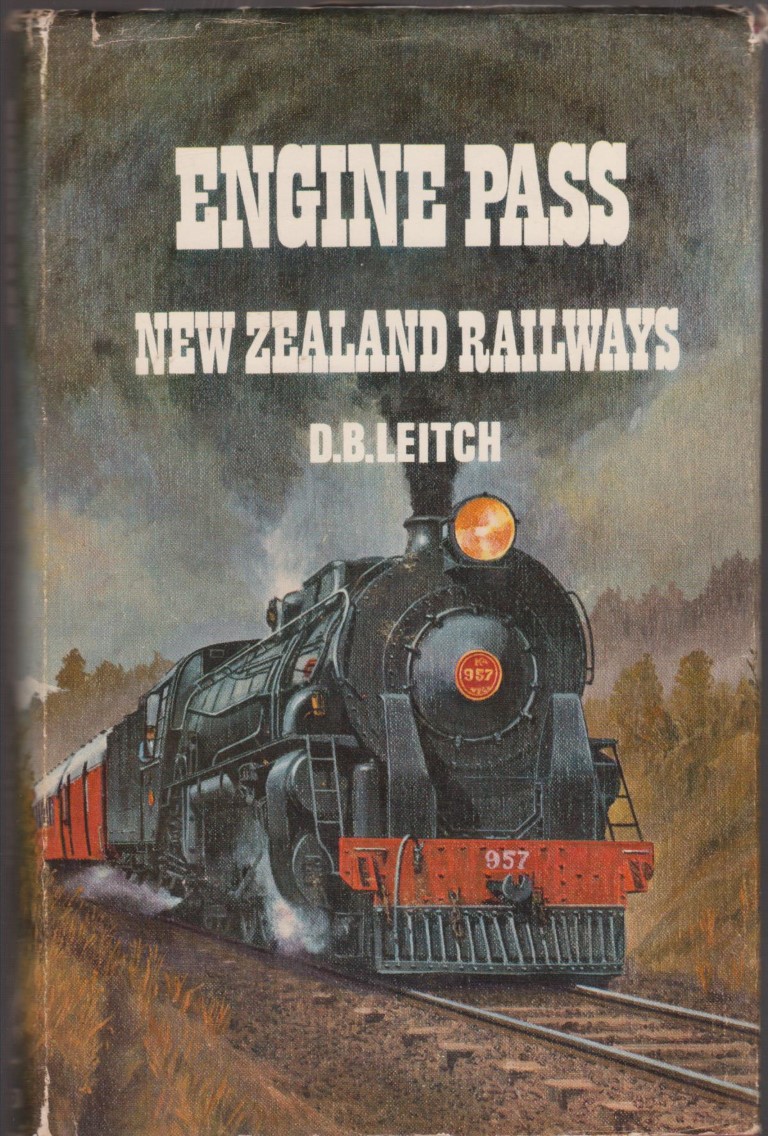 The author recounts his career on deisel and steam locomotives on the railways of the North and South Islands of New Zealand.
ISBN
NZR, Rimutaka, Deisel, steam, trains, photographs
VG hardback in G+ dust jacket that has some edge wear and an area with minor surface loss to rear panel.
$15 C/B
Reed 1967, 184pp + plates.
[#3534 ]
BUKOWSKI Charles

Hollywood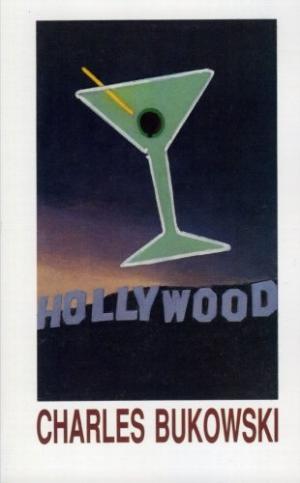 The fictionalized account of Bukowski's experience adapting his novel Barfly into a movie. Henry Chinaski, (Bukowski), is pushed to translate a semi-autobiographical book into a screenplay for John Pinchot. He reluctantly agrees, and is thrust into the otherworld called Hollywood, with its parade of eccentric and maddening characters: producers, artists, actors and actresses, film executives and journalists. In this world, the artistry of books and film is lost to the dollar, and Chinaski struggles to keep his footing in the tangle of cons that comprise movie making.
Hollywood is Dirty Old Man Bukowski at his most lucid. It overflows with curses, sex, and alcohol. And through it all, or from it all, Bukowski finds flashes of truth about the human condition.
ISBN0876857632
charles bukowski, barfly, beat, american, literature
G+ softback with minor handling soiling.
$15 C/B
Black Sparrow Press 1990 fifth printing, 239pp.
[#3535 ]
BUKOWSKI Charles

Factotum : A Novel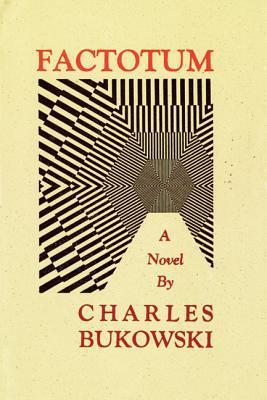 One of Charles Bukowski's best, this beer-soaked, deliciously degenerate novel follows the wanderings of aspiring writer Henry Chinaski across World War II-era America.
Deferred from military service, Chinaski travels from city to city, moving listlessly from one odd job to another, always needing money but never badly enough to keep a job. His day-to-day existence spirals into an endless litany of pathetic whores, sordid rooms, dreary embraces, and drunken brawls, as he makes his bitter, brilliant way from one drink to the next.
Factotum is a masterfully vivid evocation of slow-paced, low-life urbanity and alcoholism, and an excellent introduction to the fictional world of Charles Bukowski.
ISBN0876852630
charles bukowski, barfly, beat, american, literature
VG softback with minor wear to spine ends.
$15 C/B
Black Sparrow Press 1977 fourth printing, 205pp.
[#3536 ]
BUKOWSKI Charles

The Night Torn Mad With Footsteps
New Poems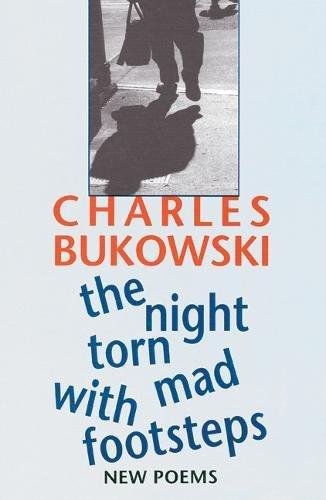 Previously unpublished poems.
Bukowski on squabbling neighbours, off-kilter lovers, would-be hangers-on, and the loneliness of a man afflicted with acute powers of observation. The tone is gritty and amusing, spiralling out towards a cock-eyed wisdom.
ISBN1574231650
charles bukowski, barfly, beat, american, literature, poetry
VG softback with minor handling soiling.
$15 C/C
Ecco 2003, 352pp.
[#3537 ]
BUKOWSKI Charles

The Pleasures of the Damned : Selected Poems 1951-1993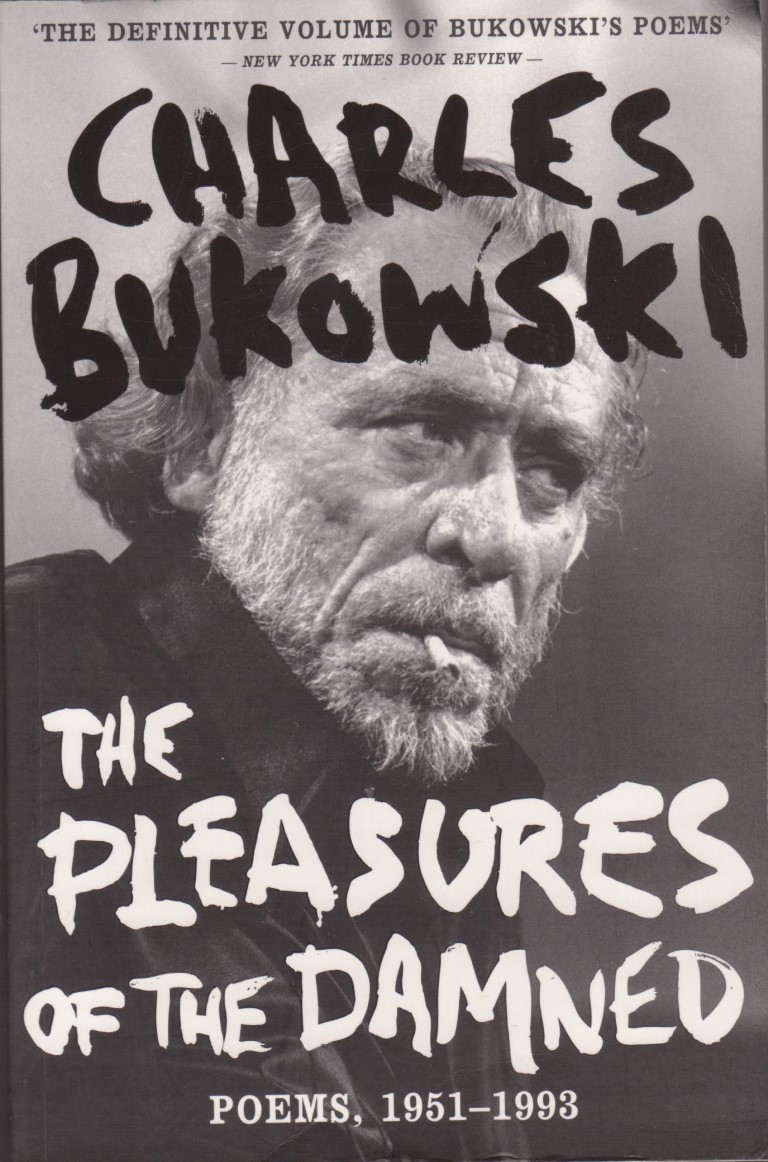 Celebrating the full range of his extraordinary sensibility and uncompromising linguistic brilliance, these poems cover a lifetime of experience, from his renegade early work to never-before-collected poems penned during the final days before his death.
Selected by John Martin, Bukowski's long-time editor and the publisher of the legendary Black Sparrow Press, this stands as what Martin calls 'the best of the best of Bukowski'.
ISBN9781847675491
charles bukowski, barfly, beat, american, literature, poetry
VG softback
$30 C/C
Cannongate 2010, 528pp.
[#3538 ]
NORCLIFFE James

The Loblolly Boy and the Sorcerer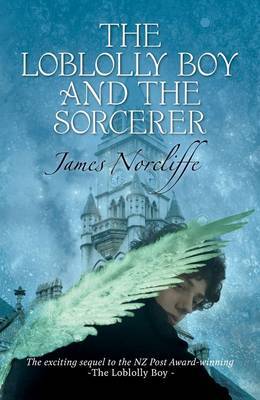 How do you escape from being the loblolly boy? The answer is simple: find the boy who stole your life and Exchange. But when the loblolly boy seeks help from the mysterious Captain Bass, he discovers it's not going to be simple. Standing in his way will be the Jugglers, the unpredictable Gadget Man and the sinister Sorcerer. Lost in a strange town with only one friend - the feisty Mel - the loblolly boy has to deal with the biggest obstacle of all: Benjy, the treacherous boy who stole his life.
Sequel to The Loblolly Boy.
ISBN9781877460692
young adult, fiction, new zealand author
VG+ paperback
$10 C/B
Longacre 2011, 297pp.
[#3539]
HOPKIRK Peter

Trespassers on the Roof of the World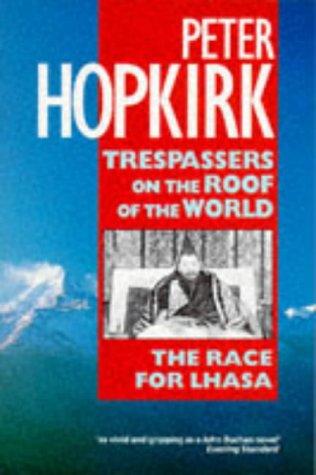 Hidden behind the Himalayas and ruled over by a God-king, Tibet has always cast a powerful spell over travellers form the West. Hopkirk recounts the forcible opening up of this medieval land during the nineteenth and twentieth centuries, and the extraordinary race between agents, soldiers, missionaries, mountaineers, explorers, and mystics from nine different countries to reach Lhasa, Tibet's sacred capital. Concludes with the Chinese invasion of 1950.
ISBN9780192851321
Tibet, Dalai Lama, history, central asia, Himalaya
VG Softback
$15 C/B
Oxford University Press 1983, 274pp.
[#3540 ]
HEMINGWAY Ernest

A Farewell to Arms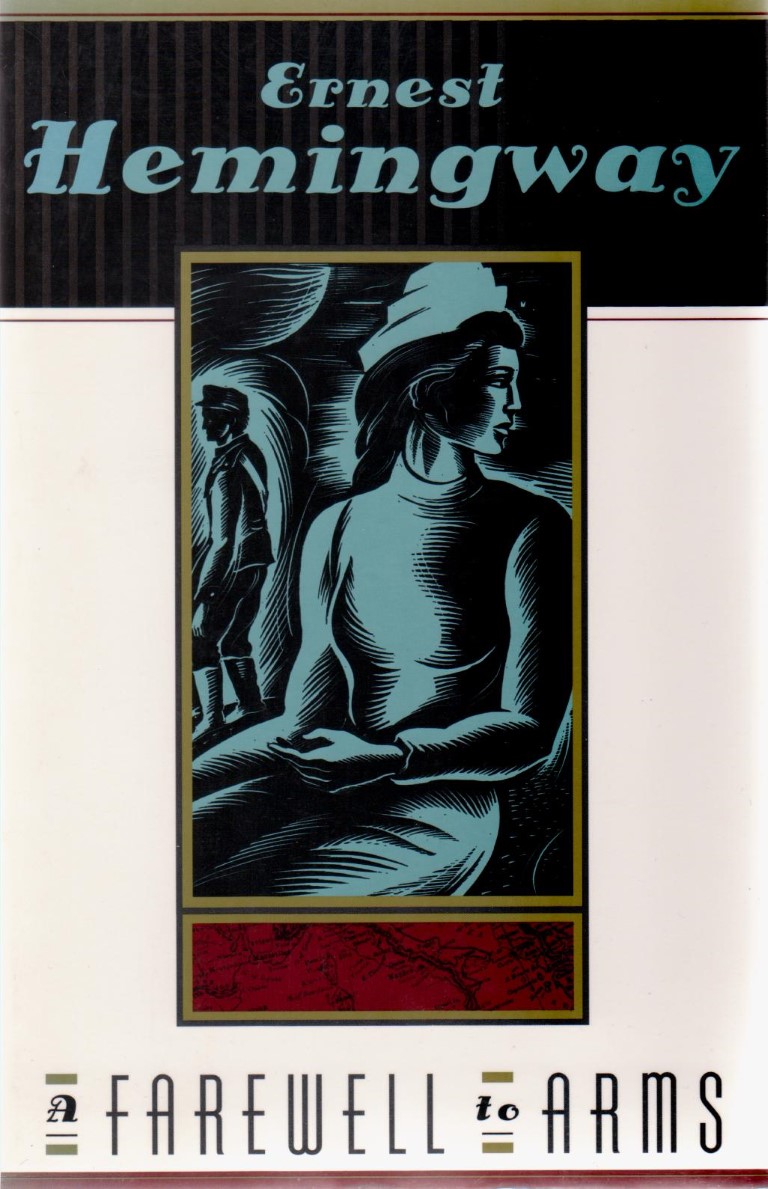 The story of a volunteer ambulence driver wounded on the Italian front, the beautiful British nurse with whom he falls in love, and their journey to find some small sanctuary in a world gone mad with war. Drawn from Hemingway's own experiences.
ISBN0684801469
american literature, ww1, first world war, war journalist
VG+ softback
$10 C/B
Scribner 1995, 332pp.
[#3541 ]
FINLAYSON Roderick

Tidal Creek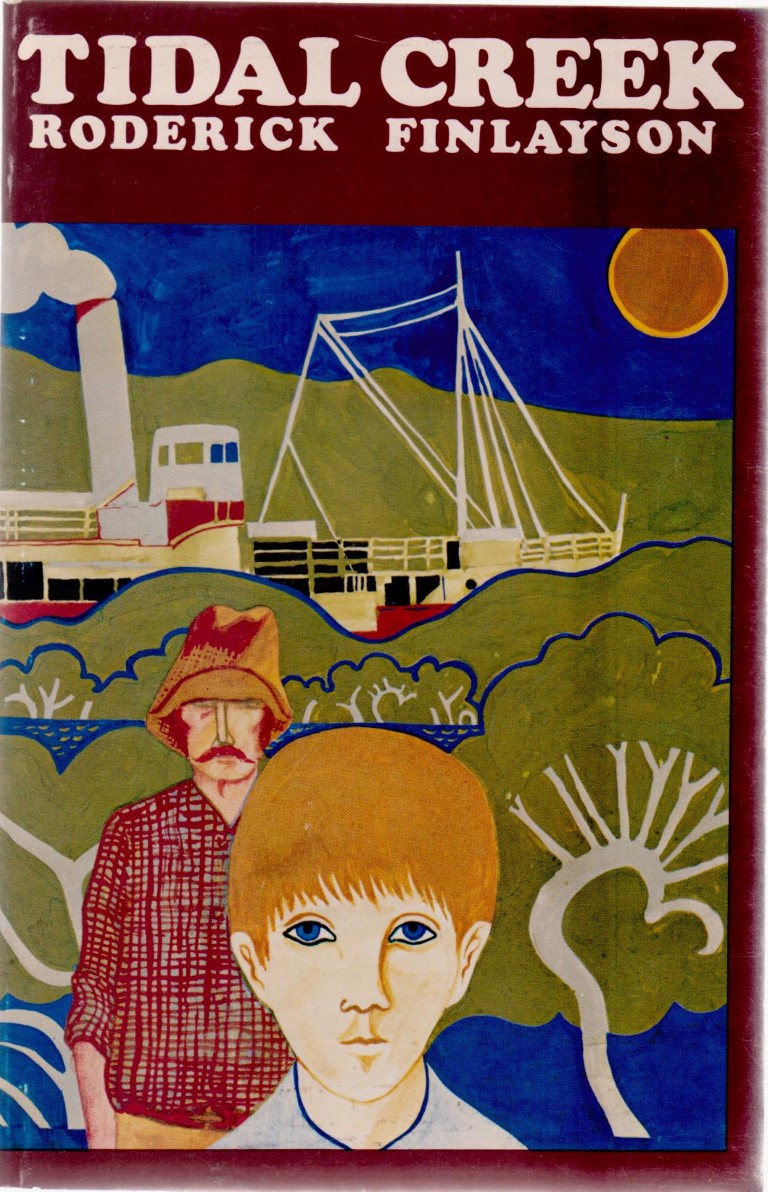 Edited and introduced by Dennis McEldowney for this new edition of the 1948 work.
Jake has two long visits to Tidal Creek, when he is thirteen, and again when he is twenty, and we follow his interactions with his Uncle Ted, an early conservationist of sorts.
ISBN0196479789
new zealand, novel, fiction
VG softback
$10 C/B
Auckland University Press 1979 new edition, 157pp
[#3542 ]
DURIE Mason H.

Te Mana, Te Kawanatanga
The Politics of Maori Self-determination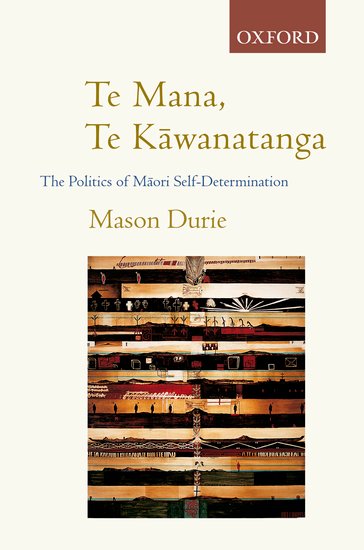 A detailed account of Maori legislative efforts at self-determination by highlighting the legal battles and conflicting attitudes between Maori and the Crown. Environmental management, issues related to the retention of language and culture, Maori representation in Parliament, and the Treaty of Waitangi are among the topics covered in this balanced and reasonable socio-political assessment.
ISBN9780195583670
maori, politics, tupuna, moana,
VG+ softback
$40 C/C
Oxford University Press 2001, 280pp.
[#3543 ]
PATTERSON Diana

The Ice Beneath My Feet : My Year In Antarctica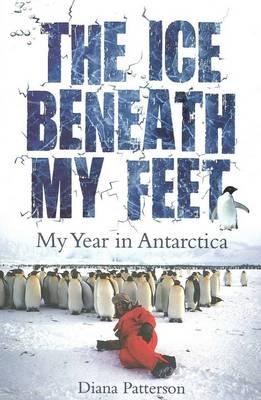 True account of a year in Antarctica, from the first woman to lead Australia's Antarctic research station, Mawson.
Bright and passionate, Diana Patterson was searching for her path in life when she was bitten by the Antarctic bug in her late twenties. She nursed her secret ambition and with dogged determination set her sights on becoming station leader at the Australian base Mawson.
After being refused four times, at the age of 38 she became the first woman in charge of this small, mostly male community of glaciologists, physicists, biologists and tradies, in each other's pockets 24/7, thousands of miles from the comforts of home.
ISBN9780733324239
antarctic, australia, south pole, antarctica, science
VG softback
$30 C/C
ABC Books 2010, 358pp + plates.
[#3544 ]
MARRIOTT Allan

A Bridge Over
The story of John Masters, veteran fighter.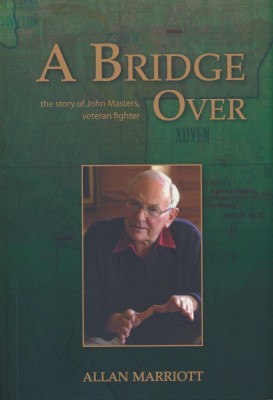 John Masters won the Military Cross in Borneo in 1965 while serving with Gurkhas. As commander of 161 Battery he had to deal with the condemnation of the peace movement when he returned his unit to New Zelaand.
He battled for the rights of Kiwi servicemen and was insturmental in securing Government admission of the effects of 'Agent Orange' on New Zealand service men.
A record of a lifetime of service to the army and his community.
ISBN9780473160357
new zealand, army, 161 battery, vietnam, anzac, agent orange
VG+ softback SIGNED BY JOHN MASTERS to title page.
$30 C/C
Caxton Press, 2009. 224pp.
[#3545 ]
MORRISON Hugh, Lachy Paterson, Brett Knowles, Murray Rae (editors)

Mana Maori and Christianity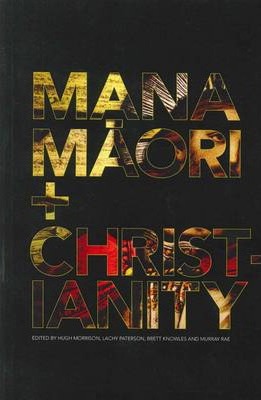 This book examines encounters between the Christian church and Maori. Christian faith among Maori changed from Maori receiving the missionary endeavours of Pakeha settlers, to the development of indigenous expressions of Christian faith.
ISBN9781775500124
maori, religion, colonisation, christianity, spirituality
VG+ softback
$35 C/C
Huia Publishers 2012, 327pp.
[#3546 ]
BUDGE E. A. Wallis

An Egyptian Hieroglyphic Reading Book for Beginners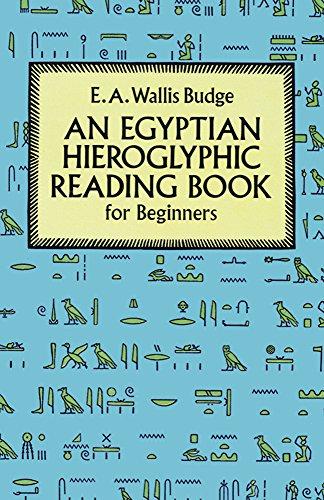 Twenty Egyptian texts dating from circa 2400 BCE to 250 BCE on historical, religious, funereal, and other topics printed in hieroglyphics together with transliterations and a complete vocabulary. Includes full English translations of 8 of the texts.
ISBN9780486274867
ancient egypt, hieroglyphs, texts
G+ softback, has crease to the front cover.
$20 C/C
Dover 1993, liv 593pp.
[#3547 ]
RUMBELOW Donald

The Complete Jack the Ripper
revised edition.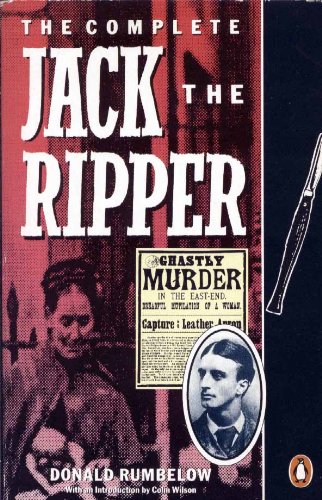 This revised edition sets the Whitechapel Murders by 'Jack the Ripper' firmly in their historical setting, examines the evidence comprehensively and scrupulously, disposes of a number of theories and legends and relates the murder to popular literature and to later similar sex crimes. In addition he has had the advantage of access to some of Scotland Yard's most confidential papers.
ISBN9780140173956
true crime, murder, serial killer
VG softback with AUTHOR'S PRESENTATION SIGNATURE to first page.
$15 A/B
Penguin 1988 revised edition, 310pp.
[#3548 ]
SALT Donn

Stone, Bone and Jade
26 New Zealand artists.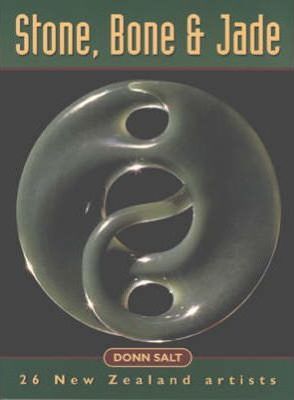 A contemporary history of stone, bone and jade/ greenstone / pounamu artists in New Zealand, with introductions by artists Donn Salt and Owen Mapp.
Each artist discusses their work and inspiration and a representative selection of their work is given in full colour. Carving is a popular art form in New Zealand with a tradition of centuries of Maori and Polynesian carving, combined with more recent European and Asian influences. This has meant a rich and diverse output reflecting the forms and styles of the artworks in New Zealand today. A record of the New Zealand's arts and crafts scene.
Artists covered; Bob Stewart, Robyn Barclay, Russell Beck, Ian Boustridge, Neil Brown, Hamish Campbell, Mimmo Diana, John Edgar, Brian Flintoff, Neil Hanna, Dave Hegglun, Trevor Heighway, Alan Hobbs, Heather Hobbs, Craig McIntosh, Pat Lee, Robin Lynes, Owen Mapp, Doug Marsden, Bill Mathieson, Hepi Maxwell, Stephen Myre, Bruce Pearson, Paul Mason, Donn Salt, Omni Caeon.
ISBN9781869531102
new zealand, art, carving, artists, craft
VG- softback.
$45 B/C
David Bateman 2001 revised edition, 103pp.
[#3549 ]
© 2015 by Fortuna Books (NZ).