Minimum order $20 value excluding postage.
LATEST ARRIVALS, RECENT LISTINGS

Some of these items may have been sold, as this list is an indication of our new stock entries only and is not updated when items are sold until we delete old entries quarterly.

All these fortunabooks.com prices are in New Zealand dollars, and there is a minimum order required of NZD$20 excluding postage.
Recent uncataloged stock CLICK HERE
Some non-book items (board games, movies) CLICK HERE
16/9/2020ev
PARROTT Arthur W.

Big Game fishes and sharks of New Zealand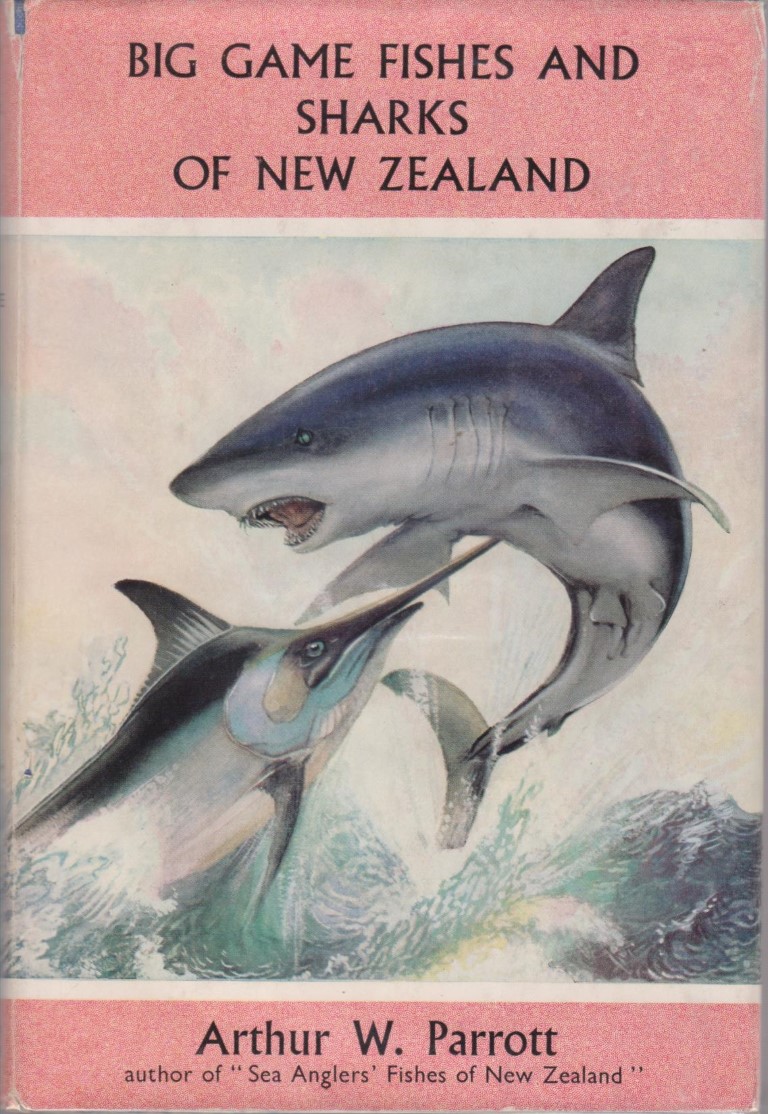 A companion to the author's Sea Anglers Fishes of New Zealand.
Illustrated frontis by A Fraser-Brunner, other illustrations are black and white photos..
angling, big game fishing, shark, marlin
VG- hardback in VG- dust jacket price with short tear top edge rear panel and short split at head of spine fold.
free end paper corner clipped, some mottling to lower edge of the cloth boards.
$20 C/B
Hodder 1958 First Edition, 127pp + plates.
[#4724 ]
MONTGOMERY L. M.

Anne of Green Gables
Anne of Avonlea
Chronicles of Avonlea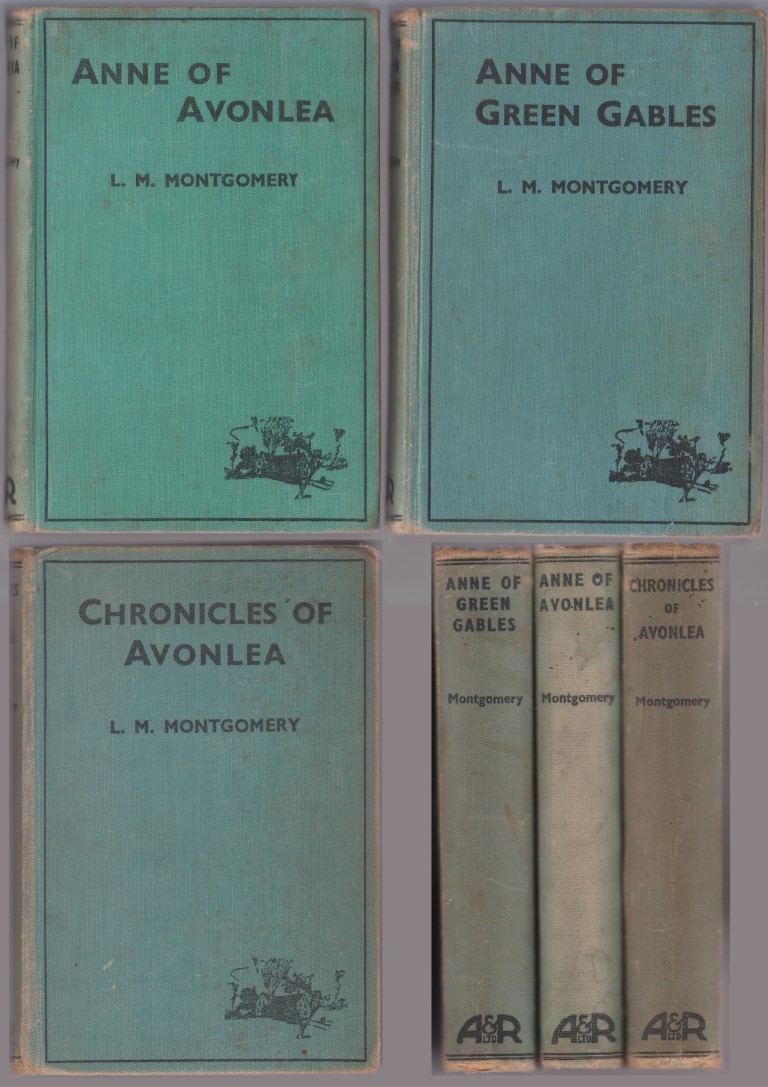 Early Australian issues of these classic stories.
Sold as a bundle.
G+ hardbacks in green cloth.
Rubbed to edges, inscription to paste downs, lack free end papers, age browned paper, soiled closed edges
$30 C/C
Angus and Robertson 1940 / 1941 / 1940, 283 + 342 + 234pp.
[#4725 ]
HENRY O.

More O. Henry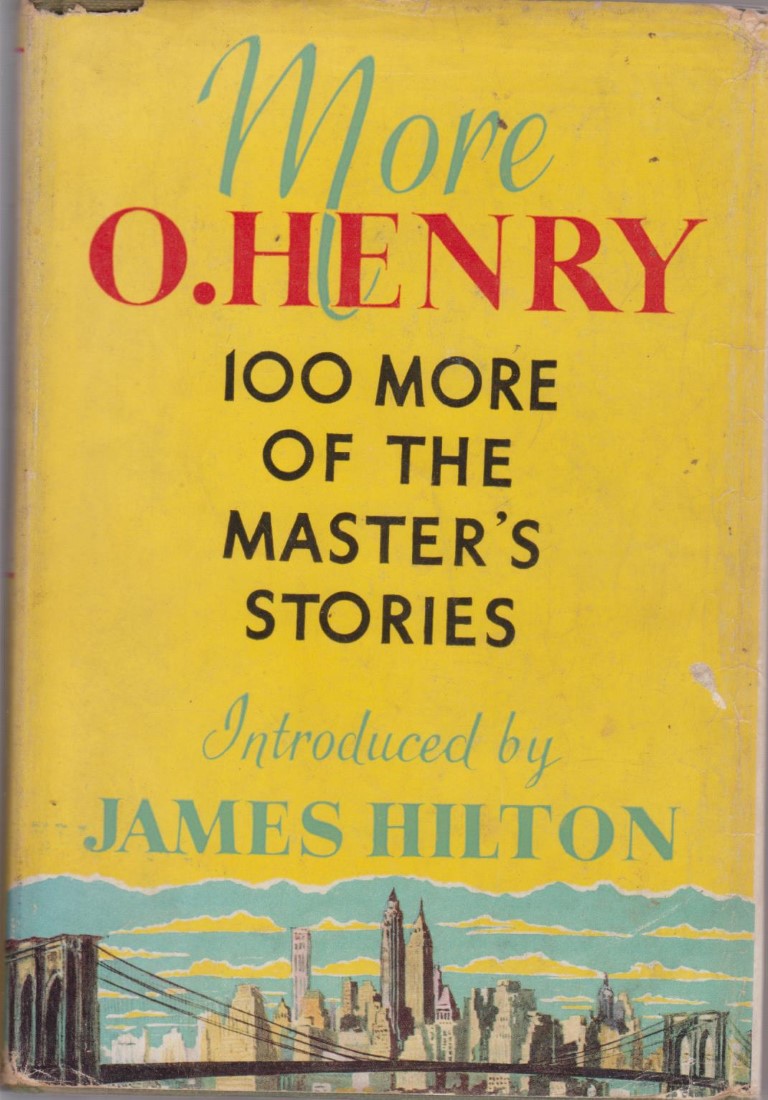 One Hundred more of the Master's stories introduced by James Hilton.
Thin rice paper but still a hefty book.
VG hardback in VG- price clipped jacket with some wear.
$20 C/C
Hodder 1955 sixth impression, cloth, 1128pp.
[#4726 ]
KOONTZ Dean

Mr Murder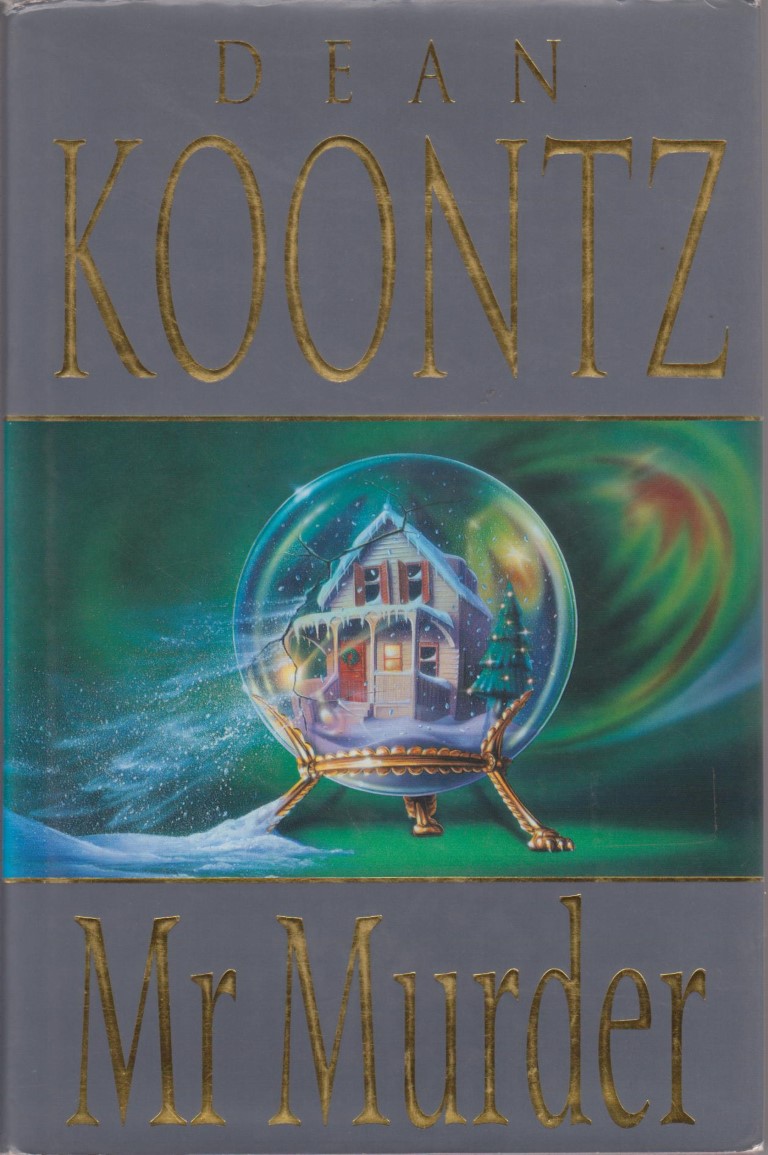 UK first issue with GBP 16.99 publisher price to flap.
ISBN 0747208328
horror, fiction, collectible
VG hardback in VG dust jacket.
$20 C/C
Headline 1993 first edition, 409pp.
[#4729 ]
NEWLANDS John.

The Apostle of the North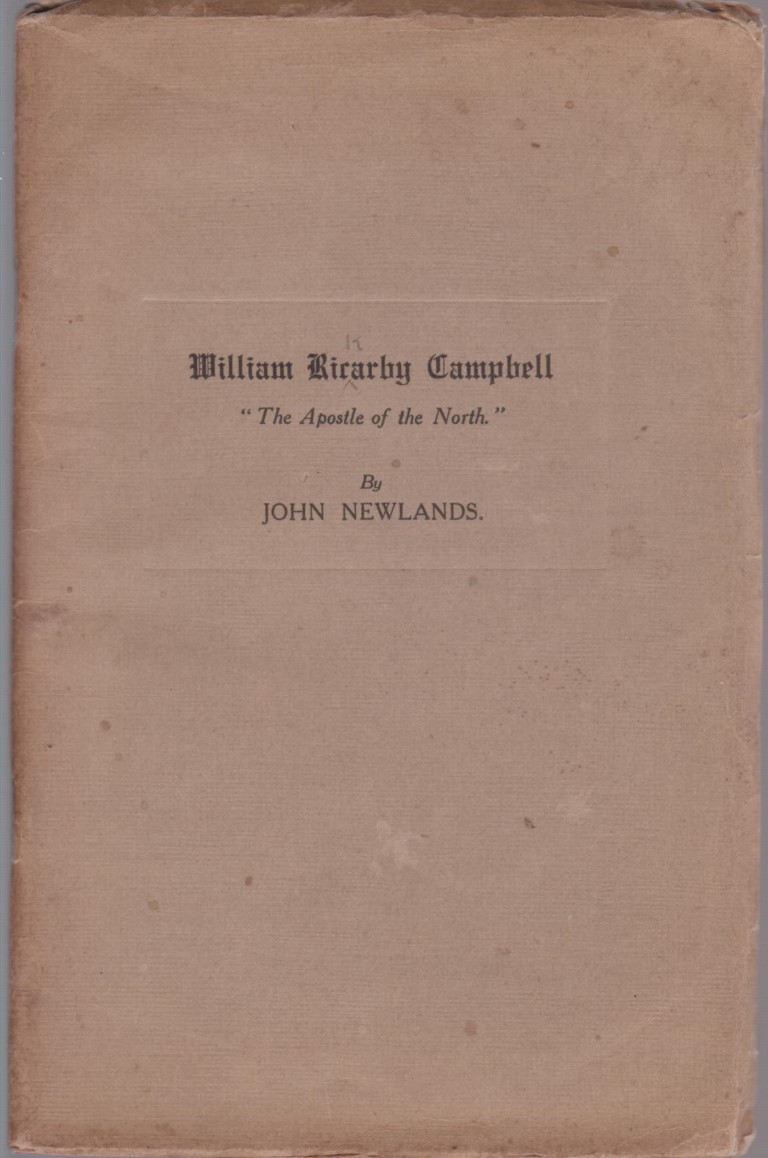 Being a brief memoir of The Late Rev William Rickarby Campbell B. A.
Campbell was the first settled minister in the Amuri.
Many photos of early church buildings in the district
Bagnall; N3646
This copy has a presentation inscription by author on title page, and is annotated and corrected in the author's hand.
VG softback in paper wrappers.
$75 C/B
D N Adams 1926 First Edition, 33pp
[#4730 ]
ZAMENHOF Lazaro Ludoviko

The Edinburgh Esperanto Pocket Dictionary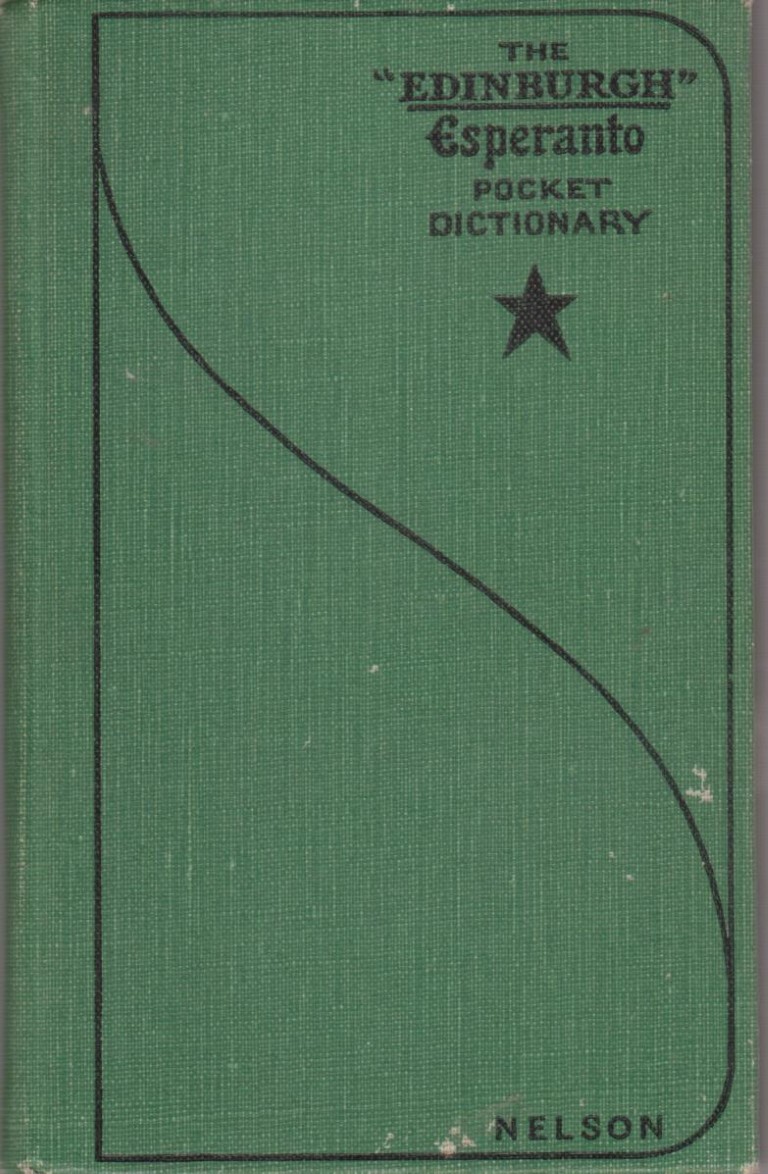 Esperanto-English and English-Esperanto dictionary based on the language devised by Zamenhof.
Includes grammar, and the Esperanto versions of national and personal names.
universal language, lingusitics, european
VG hardback with no jacket.
Small amount of wear to cloth, extreme bottom corner of one page torn off with minor loss of text
$10 A/A
Nelson 1950 first thus revised and enlarged edition, ix 288pp.
[#4731 ]
WOOLF Alex

From Pictland to Alba, 789-1070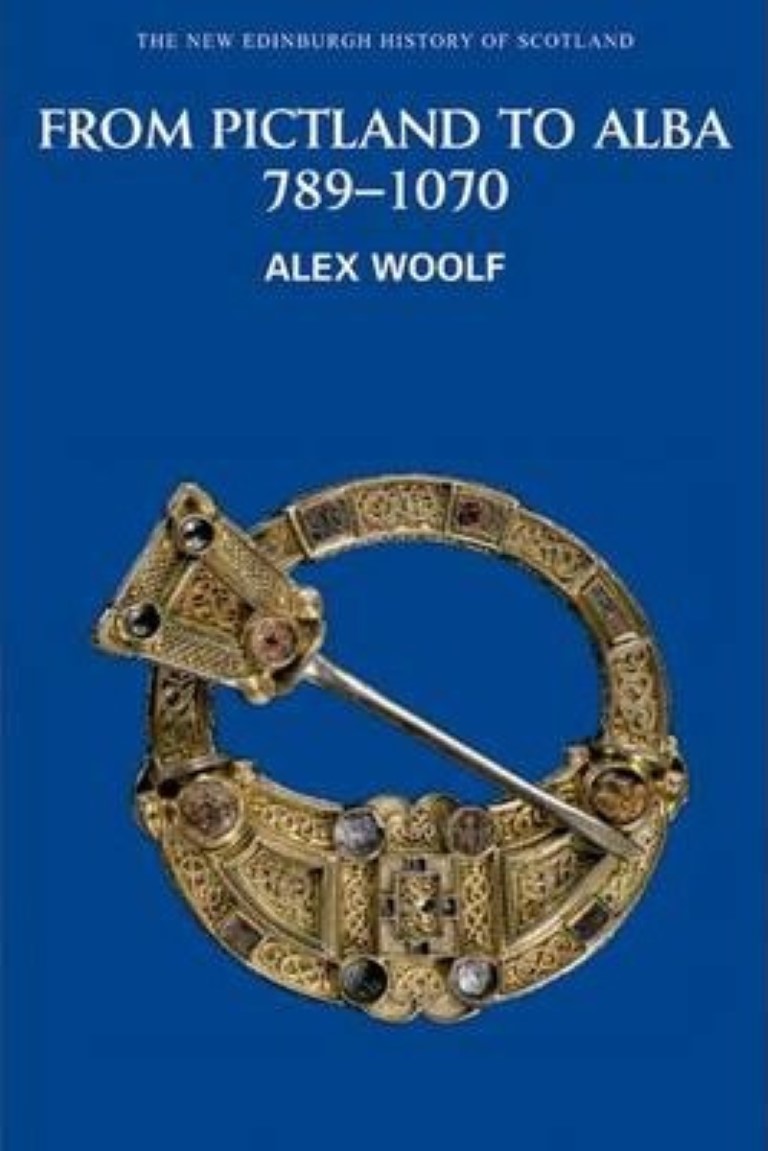 In the 780s northern Britain was dominated by Pictavia, centred in north-eastern Scotland and Northumbria which straddled the modern Anglo-Scottish border.
Within a hundred years both of these kingdoms had been thrown into chaos by the onslaught of the Vikings and within two hundred years they had disappeared.
In this period occured the destruction of the Picts and the rise of the Scottish kingdom based on contemporary accounts from fragmentary sources which survive from this darkest period in Scottish history.
These important sources are presented in full and their value as evidence is thoroughly explored and evaluated.
ISBN 9780748612345
britain, scottish, celtic, history, pagan, anglo saxon, primary source, norse
VG+ softback
$45 C/C
Edinburgh University Press 2011, xv 384pp.
[#4733 ]
GORER Geoffrey.

The Life and ideas of the Marquis de Sade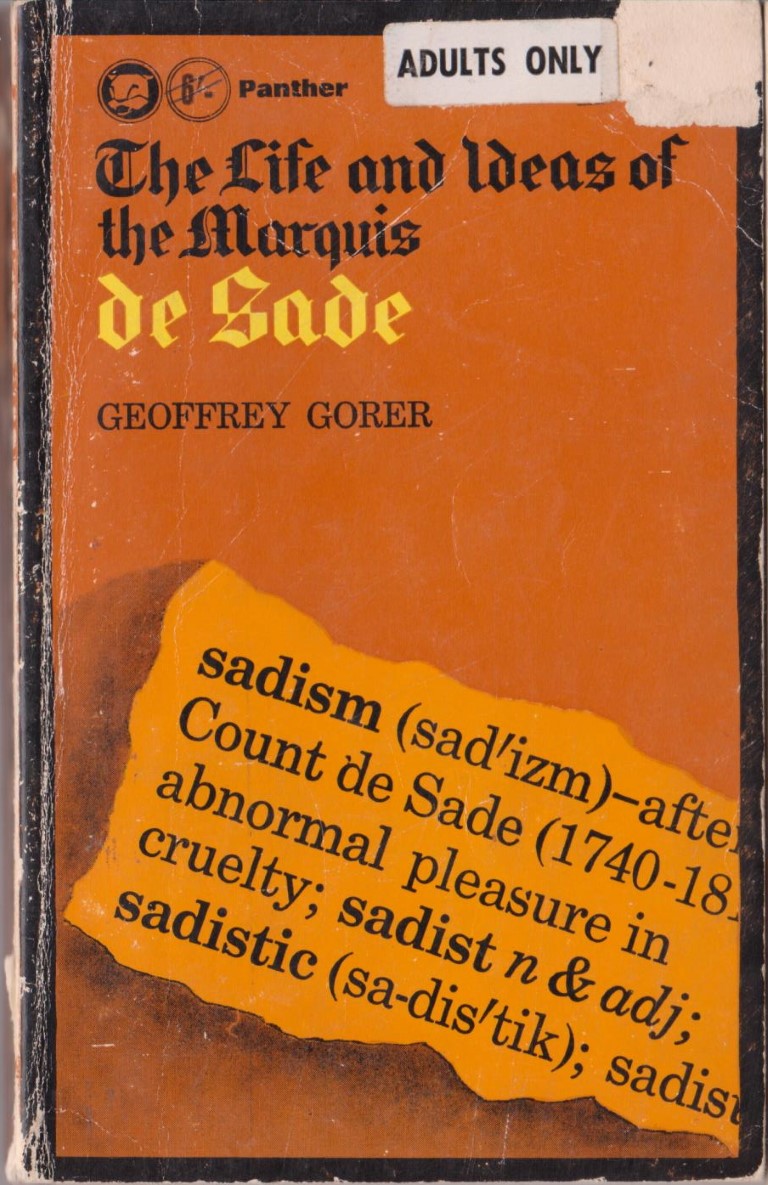 An insightful and well researched biography of Donatien Alphonse François, Marquis de Sade, and the times he lived in and how this affected his philosophy and writings.
Covers his political and theological ideas as well as his 'pornographic' writings.
Panther 171B
divine marquis, french philosophy, 18th century, libertine, atheist, atheist philosophy
G+ paperback with rubbed edges and reading creases etc. to cover, an 'adults only' label and a peice of surface lifted from top corner of front cover, generally VG internally.
$10 A/A
Panther 1964 reprint, 203pp.
[PB1685 ]
20/8/2020ev
MASTERS R. E. L. and Jean Houston

Mind Games
The guide to inner space.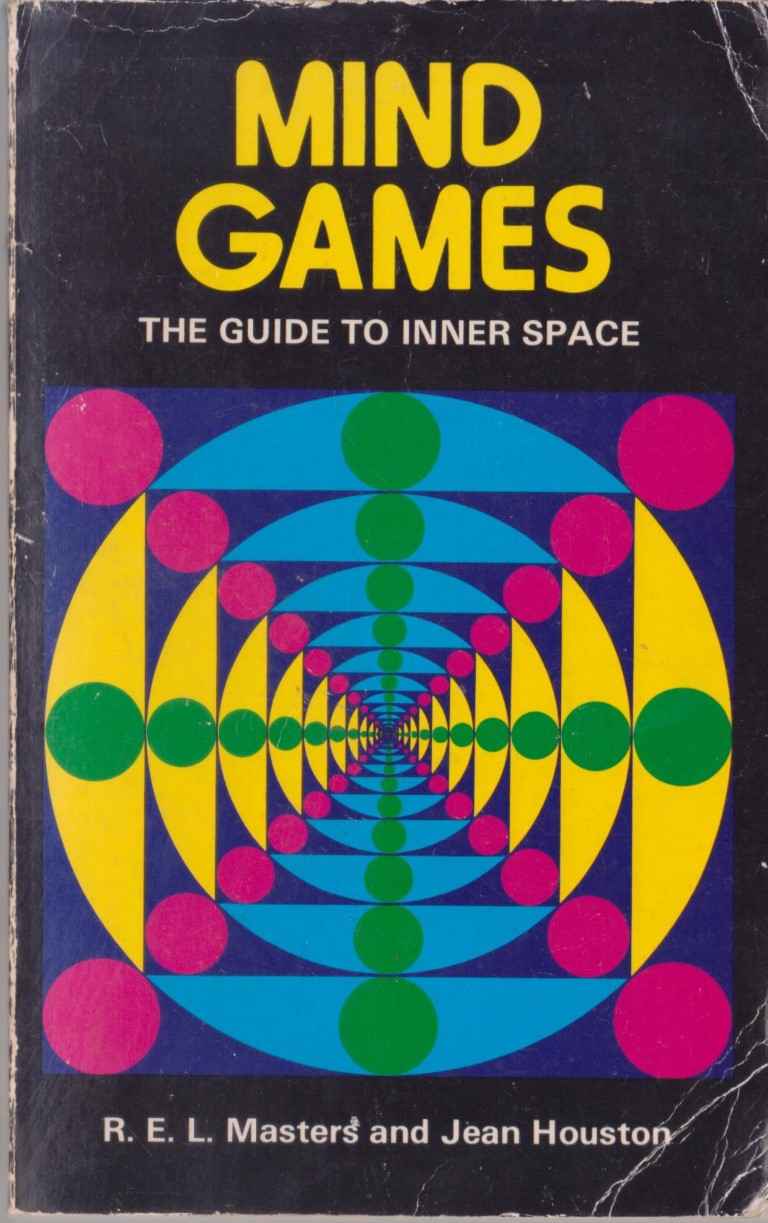 An insturction book for scaled group exercises designed to expand consciousness.
Pathworking and guided visualisation.
Clear instructions suggest how teachers, therapists, workshop, church, and community leaders, and everyone who wants to live and work with more focus, flow, and mental flexibility can use these games to maximize their potential
ISBN 08550007755
self development, rising on the planes, meditation, groupwork
VG- softback with some cover wear.
$15 C/B
Turnstone Press 1980 reprint, 246pp.
[#4718 ]
LETHBRIDGE T.C.

Witches: Investigating An Ancient Religion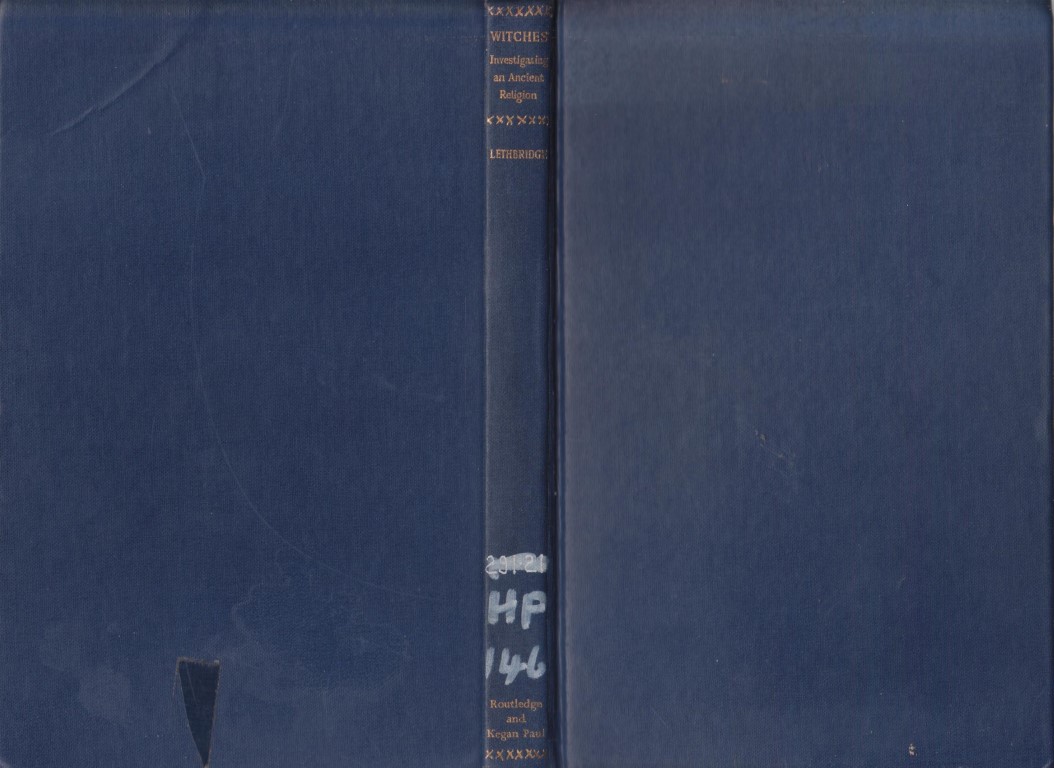 Author famous for his work with pendulum dowsing here investigates the pagan and historical roots of witchcraft.
Illustrations and diagrams in the text.
Lethbridge believed that witch cults had their roots in prehistory and eventually became a religion of the suppressed classes.
Scarce title.
wicca, witchcraft, pagan, heathen, witch-cult, british, albion
G+ hardback with no jacket.
Ex-Library with stamps etc to fep, half title, title and copyright page.
The top corner of the fep and half title have been trimmed.
Shelf mark to spine.
$45 C/C
Routledge 1962 First Edition, 162pp.
[#4719 ]
GEE Maurice

A Special Flower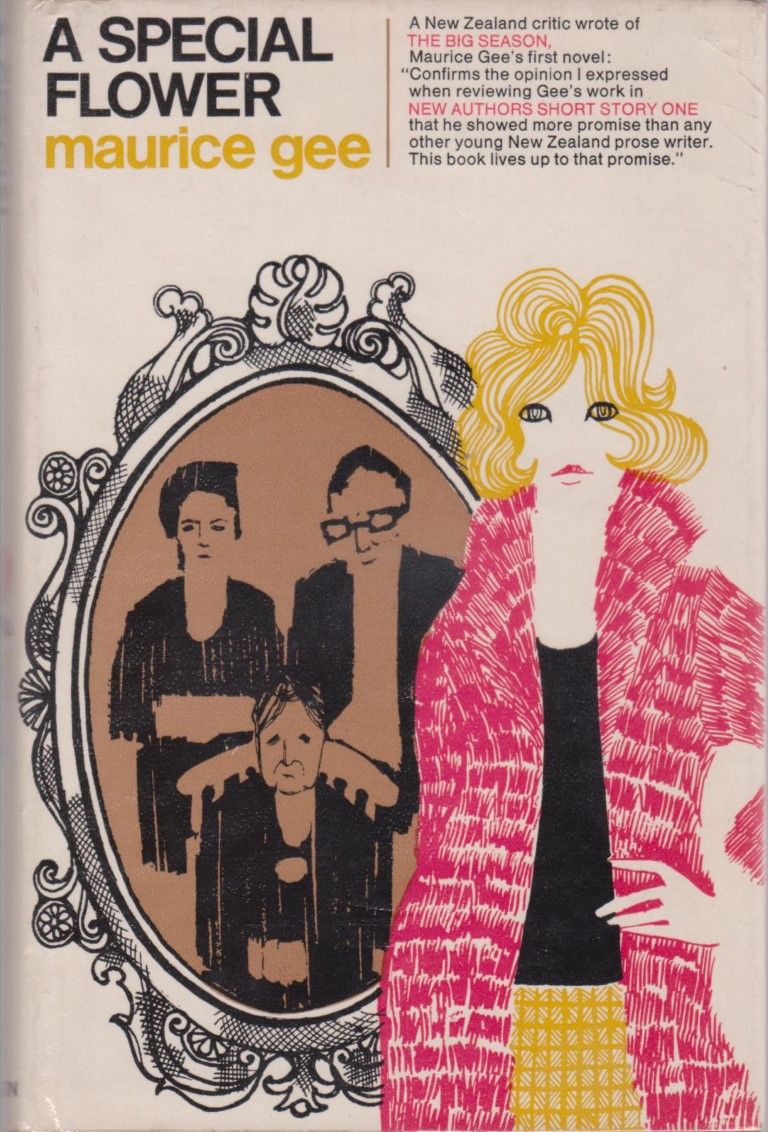 Maurice Gee's scarce second novel.
new zealand lietrature, fiction, modern first edition, rare
VG+ hardback in VG+ dust jacket.
Single line name to free end paper top corner, tidy unclipped dust jacket.
$65 C/B
Hutchinson 1965 First Edition.
[#4720 ]
GALLAGHER Pat

The Marist Brothers in New Zealand, Fiji and Samoa 1876-1976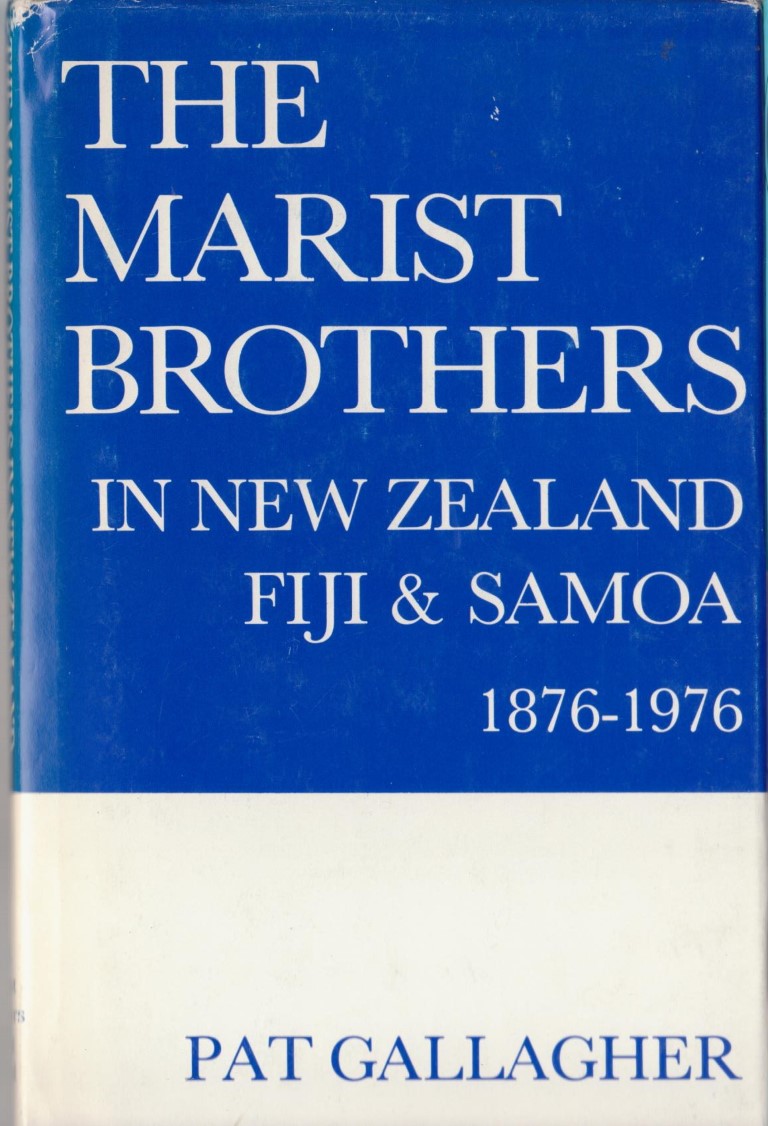 The Pacific endeavours of the Catholic order of Marist Brothers.
Sports, education etc.
church, religious orders
VG hardback in VG- dust jacket.
$25 C/B
Marist Brothers 1976 First Edition, 211pp + plates.
[#4721 ]
KENT Graeme

Company of Heaven
Early missionaries in the South Seas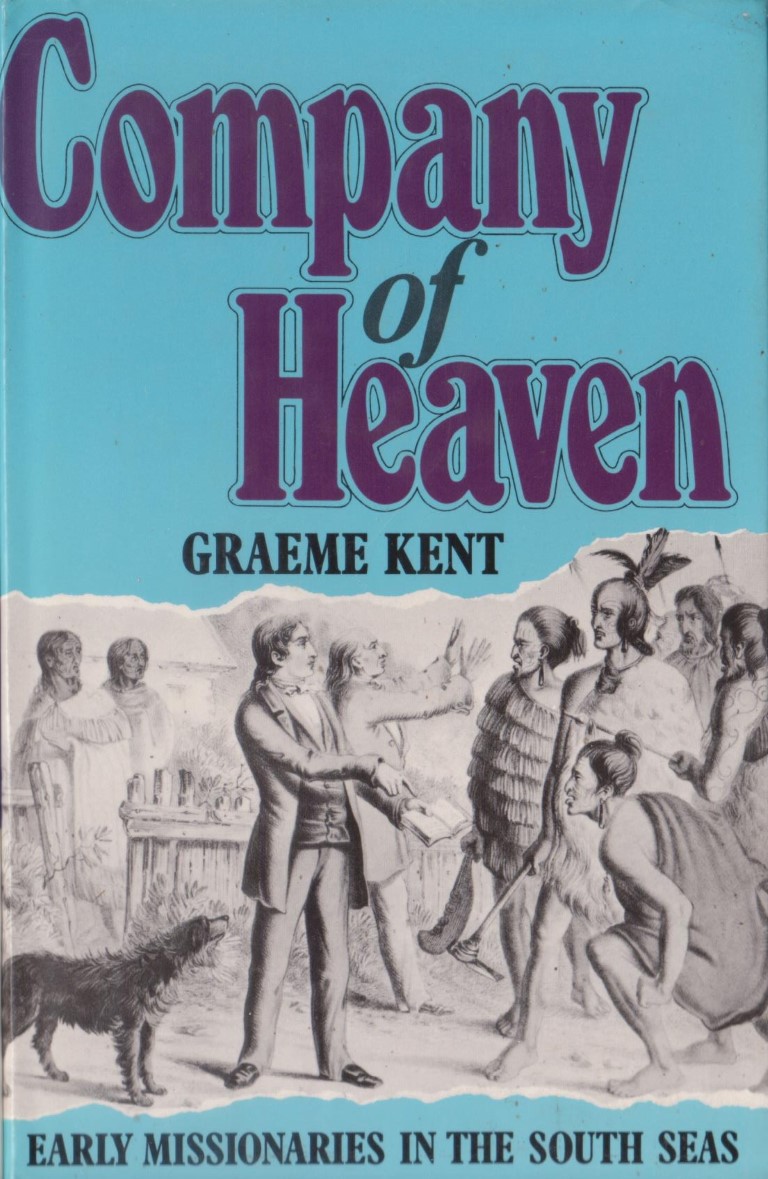 Colonial missionaries in the Pacific islands of Polynesia, Micronesia and Melanesia.
Includes Australia and New Zealand.
ISBN 0589006843
colonialism, christian, missionary, missions
VG hardback in VG dust jacket.
$25 C/B
Reed 1972 First Edition, 230pp+ plates.
[#4722 ]
TULLET J. S.

The Industrious Heart, A history of New Plymouth.
New Plymouth regional history with 128 photos, some in colour.
VG hardback with no jacket.
$20 C/C
New Plymouth City Council 1981 First Edition, 350pp + plates, map endpapers
[#4723 ]
17/8/2020ev
PYCRAFT David

The Observer's Book of Garden Flowers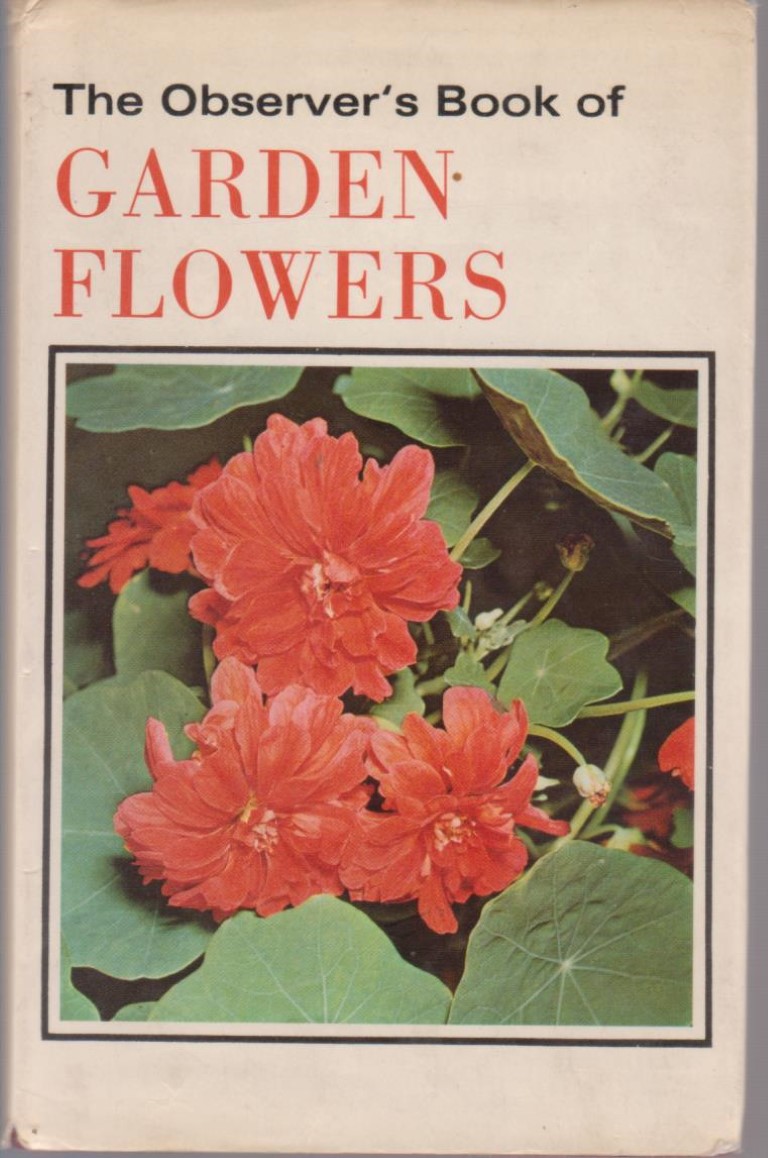 Compiled for Observer's from the larger work The Book of Garden Flowers by G A R Phillips.
With 150 illustrations in colour by Joan Lupton.
The Observer's Book #25
ISBN 0723215316
VG hardback with VG dust jacket.
$15 A/A
Frederick Warne 1974 first edition, 192pp.
[#4700 ]
GARNER Alan

The Weirdstone of Brisingamen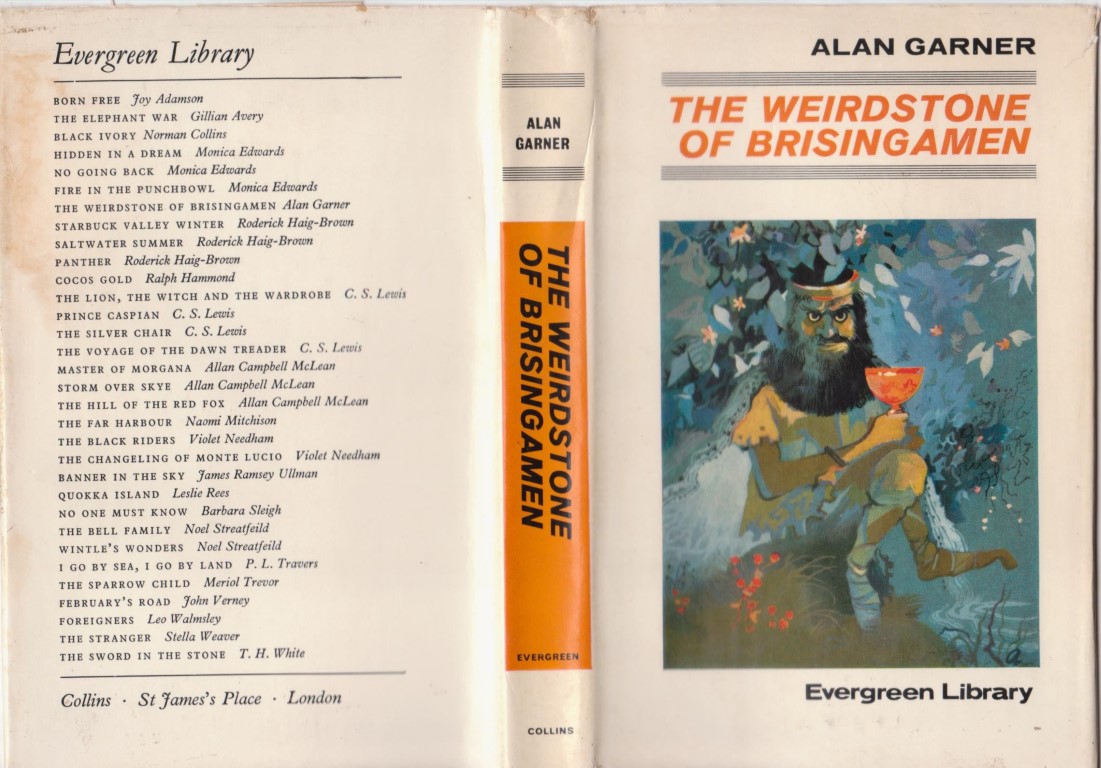 A young adult fantasy novel set in and around Macclesfield and Alderley Edge in Cheshire.
Contains characters from Celtic and Norse mythology, as well as the local folklore of Cheshire.
The first book in the trilogy; The Weirdstone of Brisingamen / The Moon of Gomrath / Boneland.
VG hardback in VG unclipped dust jacket with small tear along top of upper fore edge fold.
$45 C/B
Collins 1969 Evergreen Library second edition, third printing, 224pp
[#4701 ]
SNYDER Gary.

Six sections from Mountains and Rivers without end.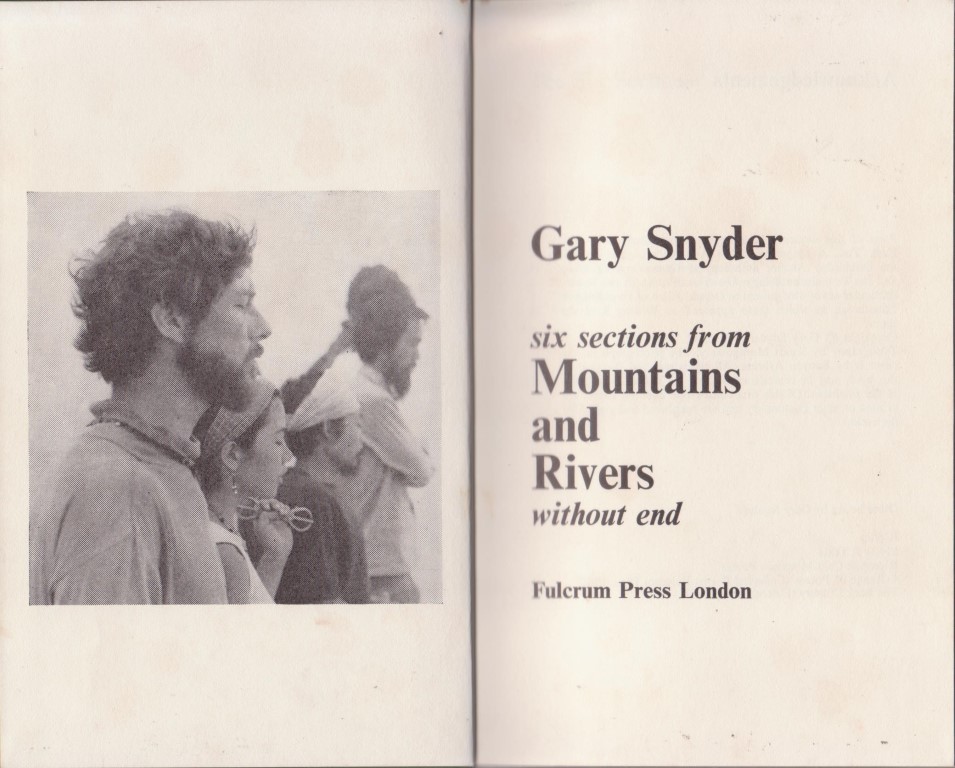 Selection from this beat generation associated American poet.
Bubbs Creek Haircut / Elwha River / Night Highway Ninety-Nine / Hymn to the Goddess San Francisco in Paradise / The Market / Journeys.
G+ hardback with no jacket.
$10 C/B
Fulcrum 1967 First Edition, 48pp.
[#4702 ]
TUDOR Joan

The Golden Retriever
A complete guide to the breed with details of the origin and development.
ISBN 0091225000
breeding, showing, gundog, gun dogs, canine
VG hardback with no jacket.
$10 C/C
Popular Dogs 1974 revised fifth edition, 245pp + plates.
[#4703 ]
O'FLAHERTY Liam

The Informer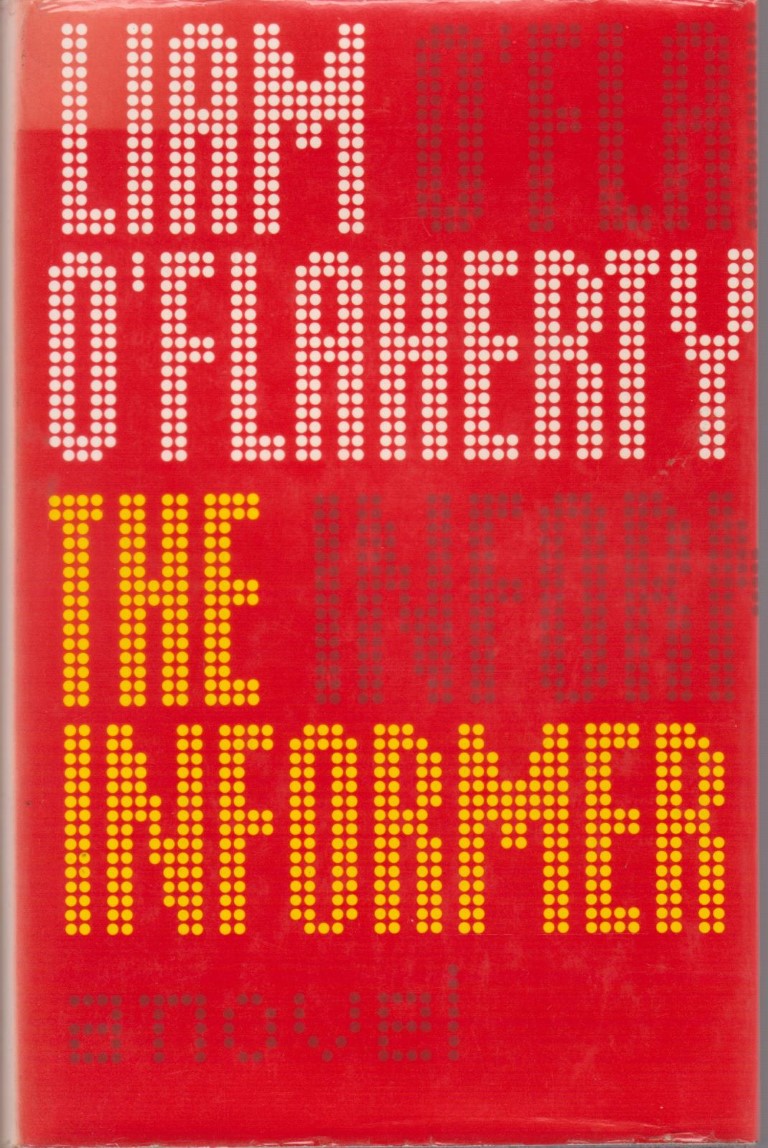 First published in 1925, this novel of the Irish Rebellion won the James Tait Black Memorial Prize.
ISBN 0224605429
Irish literature, twentieth century, fiction, Ireland
G+ hardback in G+ dust jacket.
Jacket has strongly sunfaded spine, Pen gift inscription to inside of cover.
$10 C/B
Jonathan Cape 1971, 272pp.
[#4704 ]
KING Stephen

It
first edition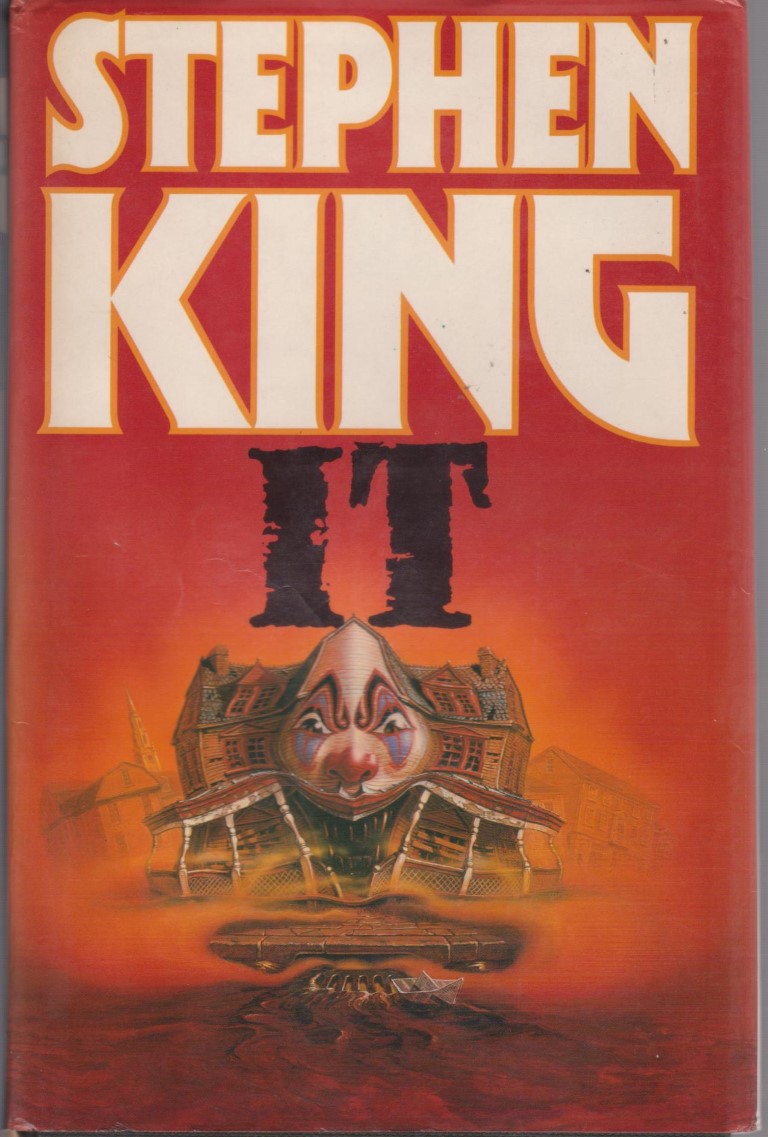 One of King's most popular works, concerning a supernatural evil clown entity.
ISBN 0340364777
modern first edition, horror, It, clown, supernatural
G+ hardback in VG dust jacket.
Backstrip is split along joints and detached but present. Jacket unclipped with GBP 12.95 price intact.
$25 C/D
Hodder 1986 first UK edition, 912pp.
[#4705 ]
JOHNS W. E.

Kings of Space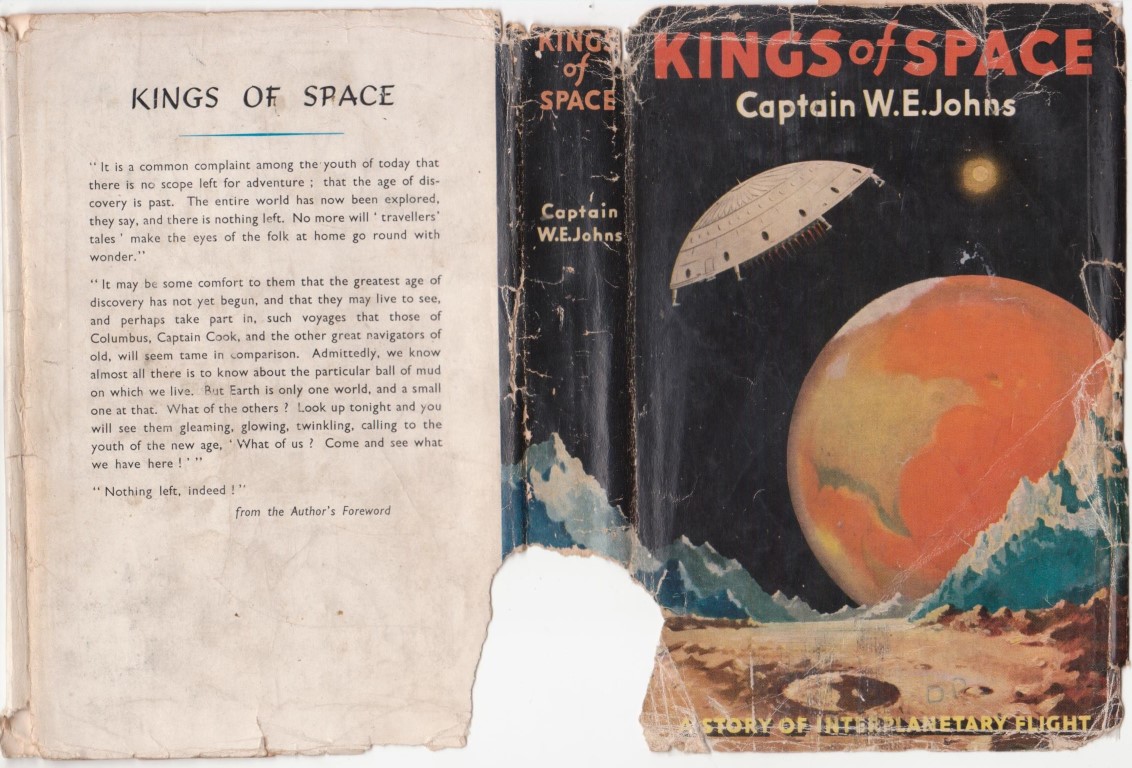 A story of interplanetary flight.
By the author of Biggles
With colour plates by Stead (one creased)
young adult fiction, rare, collectable, scifi
VG hardback in a G dust jacket.
Name to free end paper, tape scar to paste down, tape residue to rear paste down, light sunning to edges of boards.
Bottom quarter of dust jacket spine missing, front fold in flap detached, top edge worn and chipped.
$30 C/B
Hodder 1954 first edition,192pp
[#4709 ]
JOHNS W. E.

Now to the Stars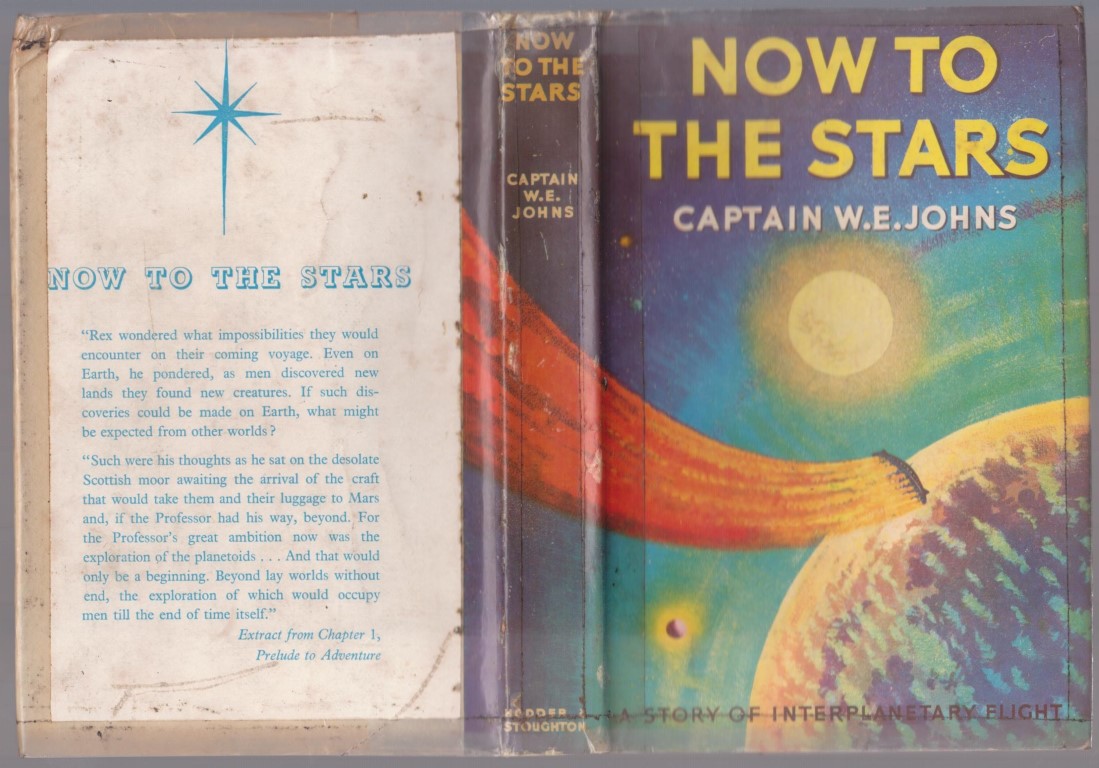 A story of interplanetary flight.
By the author of Biggles
With colour plates by Stead.
young adult fiction, rare, collectable, scifi
G+ hardback in a G+ dust jacket.
Name and address and name stamp and newspaper clipping advert for this title taped to free end paper.
Dust jacket is complete and would be VG but has had the edges (including joints) sellotaped, this is browing and may with time be removeable.
$35 C/B
Hodder 1956 first edition,190pp.
[#4710 ]
JOHNS W. E.

Return to Mars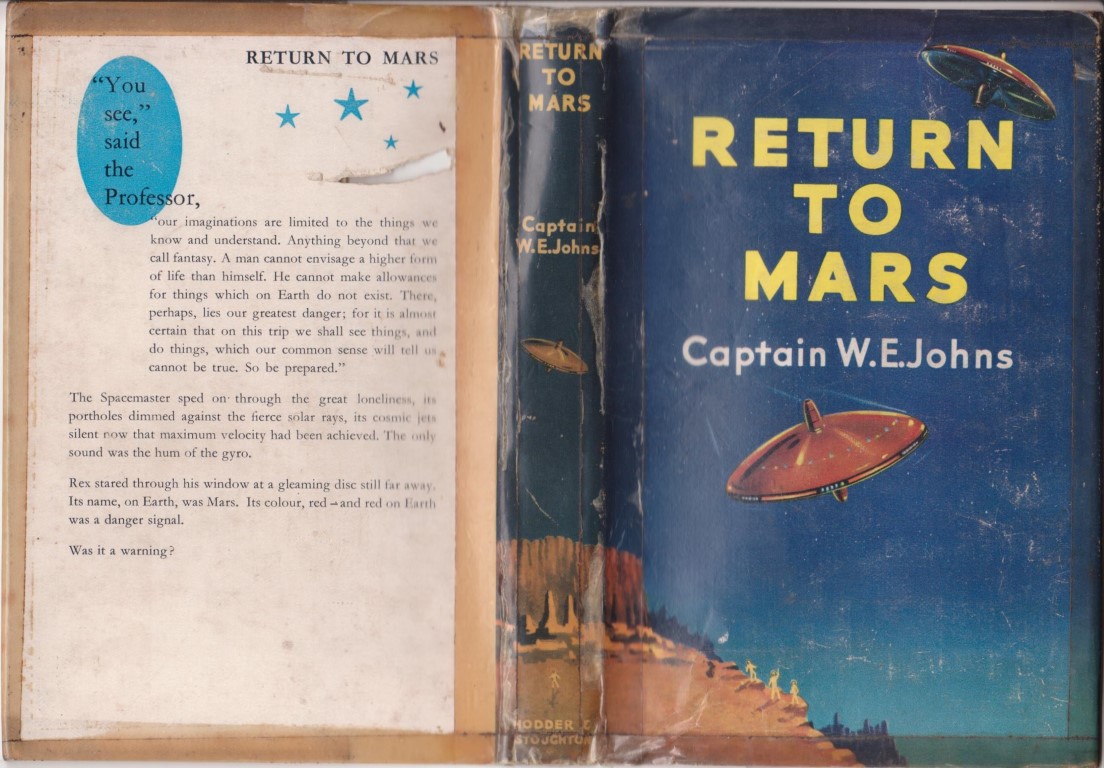 A story of interplanetary flight.
By the author of Biggles
With colour plates by Stead.
young adult fiction, rare, collectable, scifi
VG hardback in a G dust jacket.
Name to free end paper, tape scar to paste down, tape residue to rear paste down, light sunning to edges of boards.
Name stamps to the title page.
Dust jacket is complete would be VG but has had the edges (including joints) sellotaped, this is browing and may with time be removeable, small scuffed tear to rear panel.
$20 C/B
Hodder 1956 first edition,190pp
[#4711 ]
McKINNON Dave

The Bushman and the Builder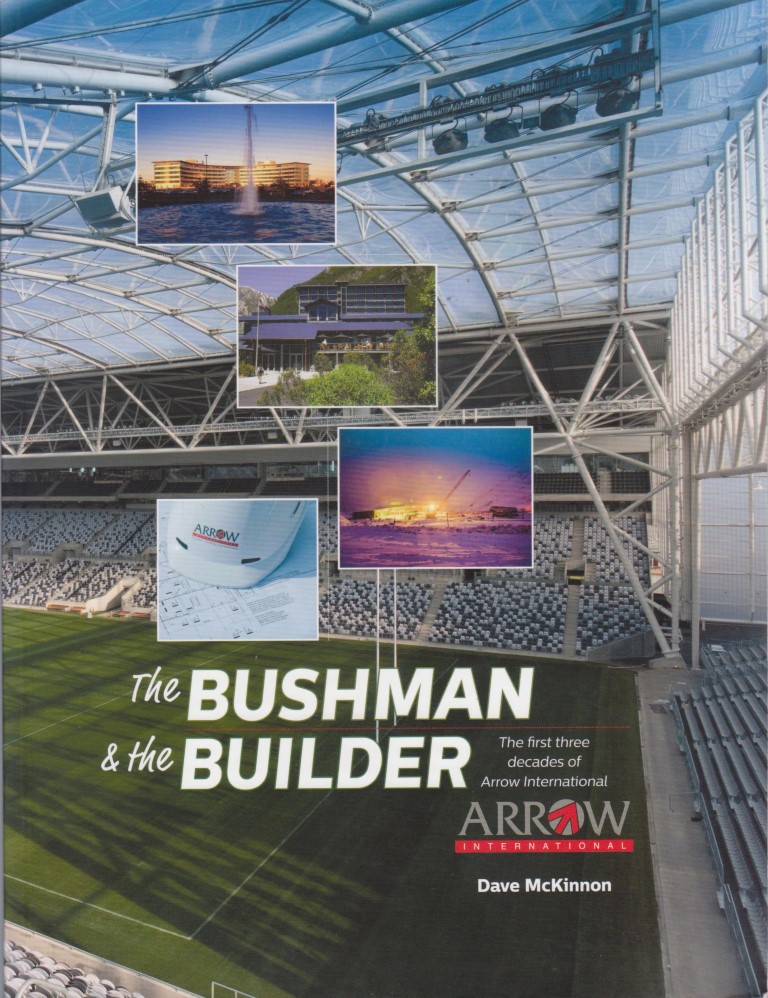 The first three decades of Arrow International, a construction firm formed in Dunedin in 1984 by Ron Anderson and Bob Foster.
ISBN 9780473359447
Well illustrated throughout.
VG+ softback
$45 D/C
Arrow International Group Ltd 2016 first edition, 240pp.
[#4713 ]
HAMILTON Peter F.

Salvation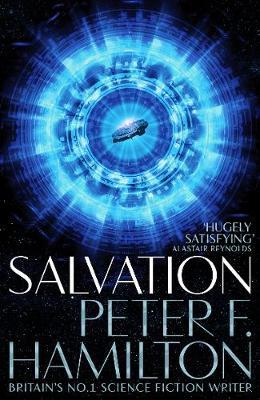 Many lightyears from Earth, Dellian and his clan of genetically-engineered soldiers are raised with one goal.
They must confront and destroy their ancient adversary.
The enemy caused mankind to flee across the galaxy and they hunt us still.
If they aren't stopped, we will be wiped out - and we're running out of time.
ISBN 9781447281320
Book One of the Salvation Sequence.
VG trade paperback
$20 C/C
MacMillan 1028 first edition, 532pp
[#4714 ]
12/8/2020ev
CRONSHAW Keith

Christchurch Workingmens Club 1880-1980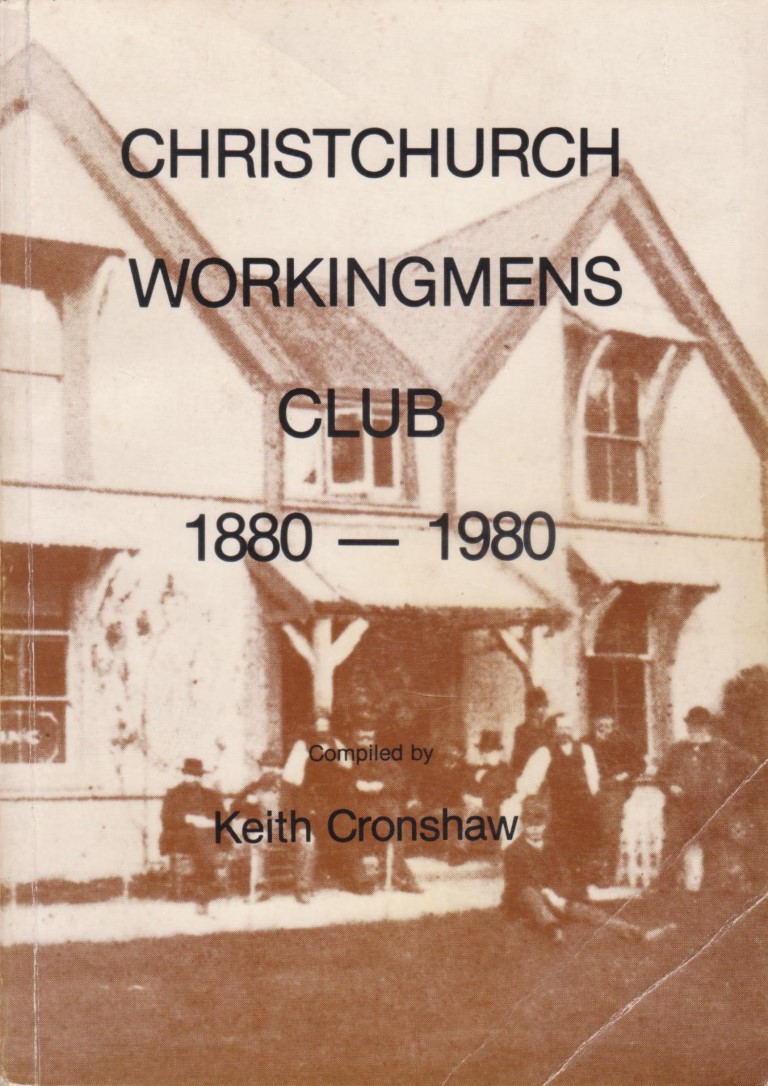 With information on former members, sites, property and activities.
friendly society, cultural association, clubs
VG softback, light crease to cover, pen name to title
$30 C/B
Christchurch Workingmens Club 1980, unpaginated about 200pp, many photos.
[#4690 ]
KLEIN Mavis

Discover Your Real Self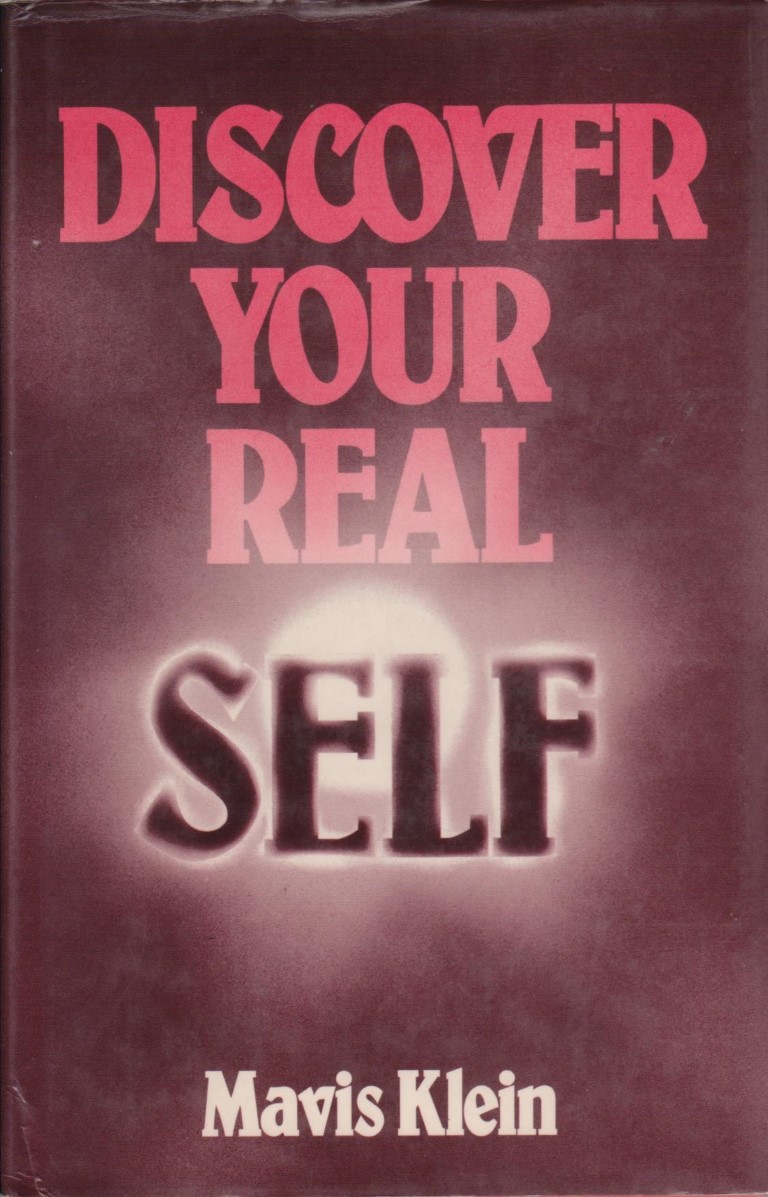 A further development of Transactional Analysis and the script theory of Taibi Kahler, expanded into a complete theory of personality.
ISBN 0091516803
Transactional Analysis, psychotherapy, TA, Taibi Kahler
VG hardback in VG dust jacket
$15 C/B
Hutchinson 1983 First Edition, 143pp
[#4691 ]
KAY Rupert.

Westlands Golden Century 1860-1960.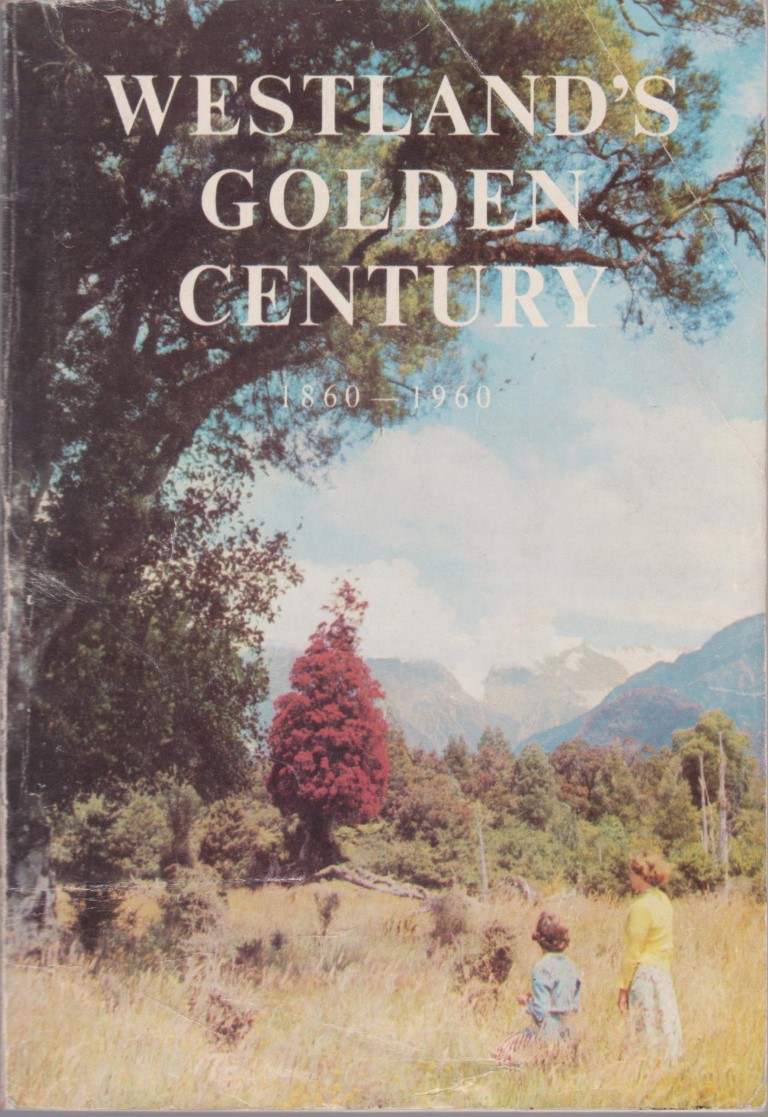 Centennial publication of New Zealands Westland province, home of coal and gold mining as well as forestry.
With lots of photos and advertisements.
official souvenir, Phil Ross May, mining, gold rush, Greymouth, Fenian uprising, coal mining, Hokitika, Grey River Hospital, Rotomanu, Reefton, Otira
VG- pictorial colour wrappers, rubbed to spine edges with short splits at ends, still fully attached etc.
$30 B/B
Westland Centennial Council 1960 First Edition, 176pp.
[#4692 ]
ANTHONY Piers

Unicorn Point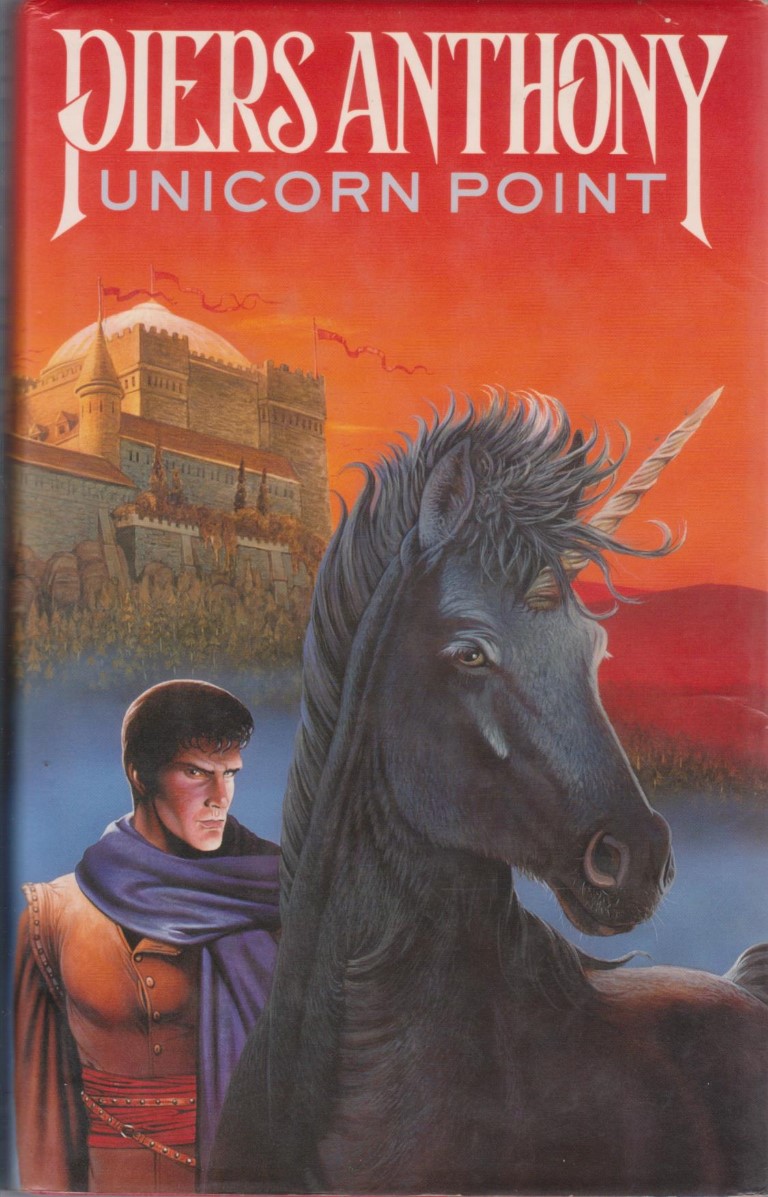 The sequel to Robot Adept
ISBN 0450429334
Christos Achilleos cover art.
VG- hardback in VG dust jacket, book spine leans, minor foxing to closed fore edge.
$12 C/C
New English Library, NEL 1990 first UK edition, hard cover, 303pp.
[#4696 ]
6/8/2020ev
WILBY Sorrel

Beyond The Icefalll
Australia's Everest Expedition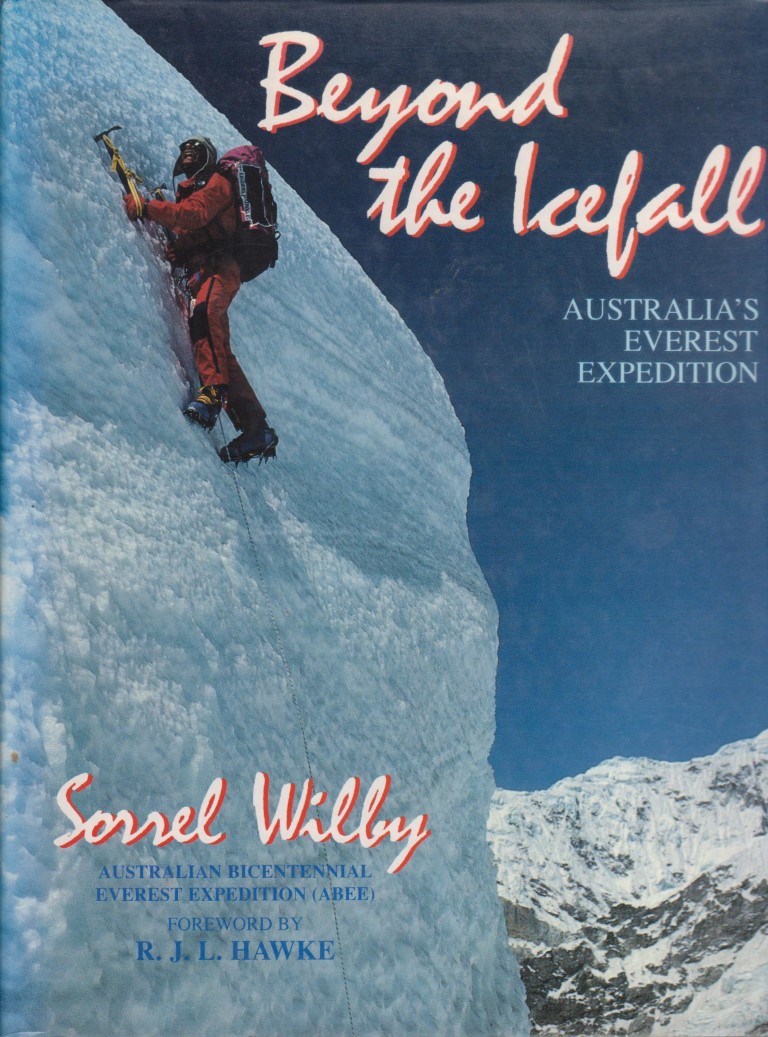 An account of the Australian Bicentennial Everest Expedition (ABEE), with over 110 colour photographs.
ISBN 0867773189
nepal, mt everest, mountaineering, climbing, australia
VG+ hardback in VG+ dust jacket
$35 B/D
Child and Associates 1989 first edition, 160pp.
[#4677 ]
GAVAN Gloria

Not a Leg to Stand On, My Struggle for Life
Memoir by a woman who, although affected by ill health and the loss of her legs, became the primary caregiver of her two blind and deaf sisters, and strove to lead a normal productive life.
new zealand, biography, adversity, amputee, Cashmere Sanatorium, christchurch
VG hardback in G dust jacket.
Jacket has sun fading and some edge tears.
$8 C/C
Robert Hale 1967, 176pp.
[#4678 ]
PEACH L. Du Garde

Captain Scott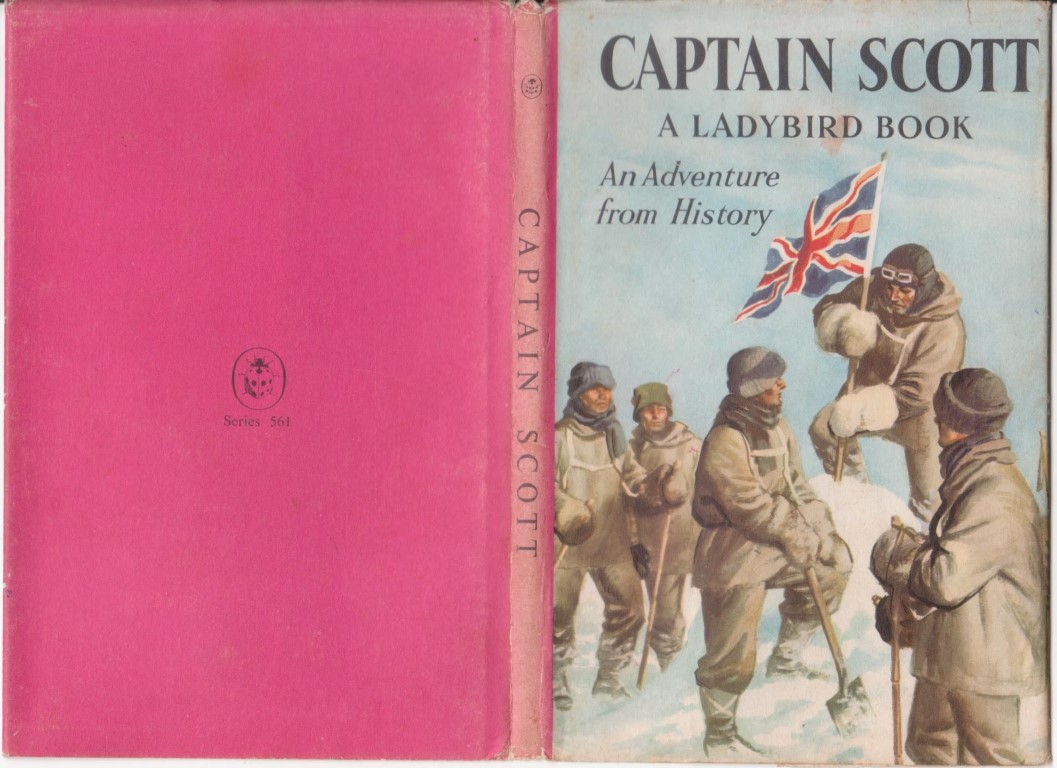 Illustrated by John Kennedy.
Adventures from History Series 561
VG hardback in VG dust jacket.
Jacket spine very faintly faded, and some rubbing to edges.

Rear flap of jacket lists 16 titles ending with this one
$25 A/A
Ladybird Books (Wills & Hepworth) 1963 first edition, 51pp.
[#4686 ]
LYNCH E.P.F. edited by Will Davies

Somme Mud
The War Experiences of an Australian Infantryman in France, 1916-1919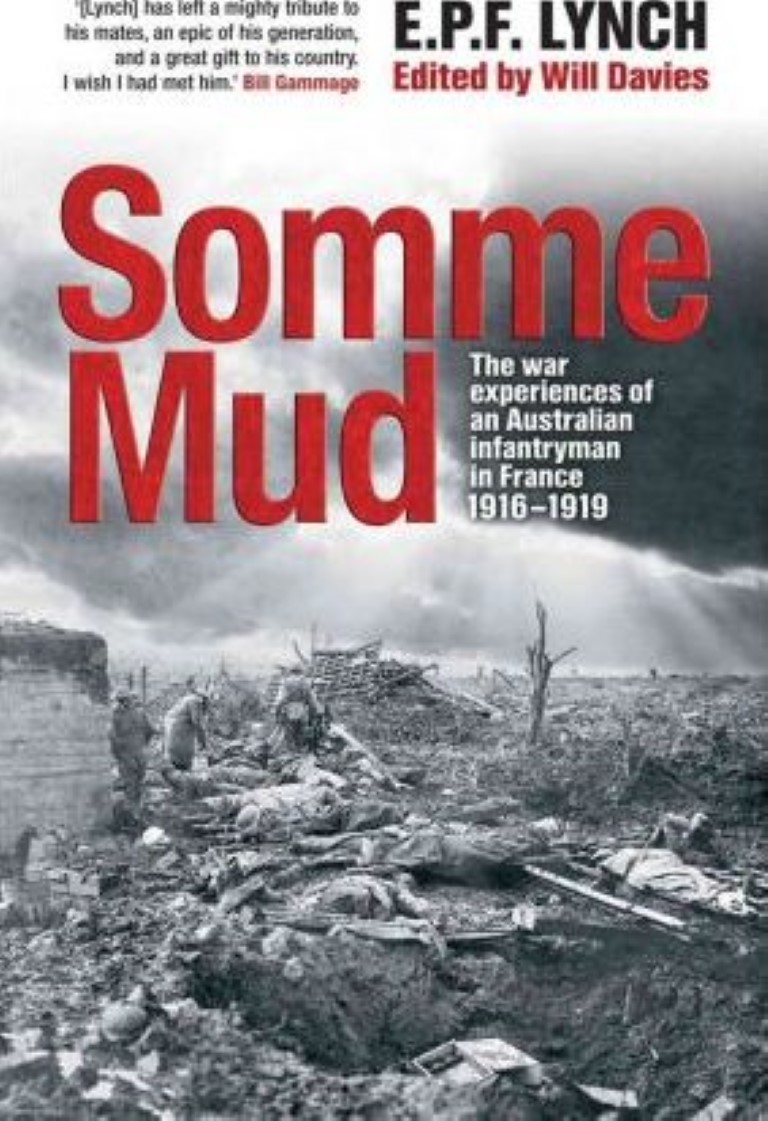 The experiences of Edward Lynch, an 18 year old Australian private during the First World War when he served with the 45th battalion of the Australian Infantry Forces on the Western Front at the Somme, which saw the most bloody and costly fighting of the war.
"It's the end of the 1916 winter and the conditions are almost unbelievable. We live in a world of Somme mud. We sleep in it, work in it, fight in it, wade in it and many of us die in it. We see it, feel it, eat it and curse it, but we can't escape it, not even by dying."
ISBN 9781741668940
wwi, ww1, A.I.F., military, memoir
VG+ paperback, name to first page.
$15 C/B
Random House 2008, xvi 347pp.
[#4687 ]
CARROLL Lewis

Alice's Adventures in Wonderland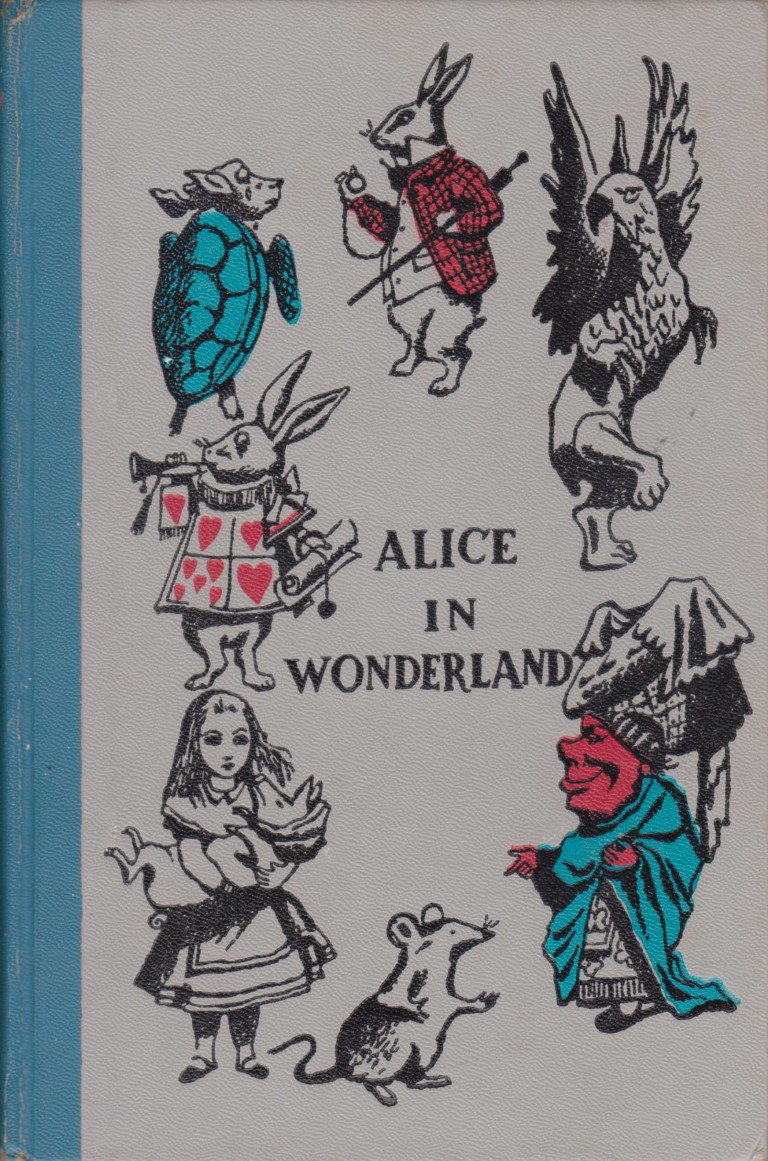 With a colour frontispiece, and monotone illustrations by John Tenniel in the text.
Top edge dusted teal blue, fore edges untrimmed.
alice in wonderland, dodgson,
VG- hardback, no jacket. A few pages have light creases.
$10 C/B
Junior Deluxe Editions, Garden City, New York, undated, approx 1960s, 189pp.
[#4688 ]
31/7/2020ev
POPE Diana and Jeremy

Mobil New Zealand Travel Guide
North Island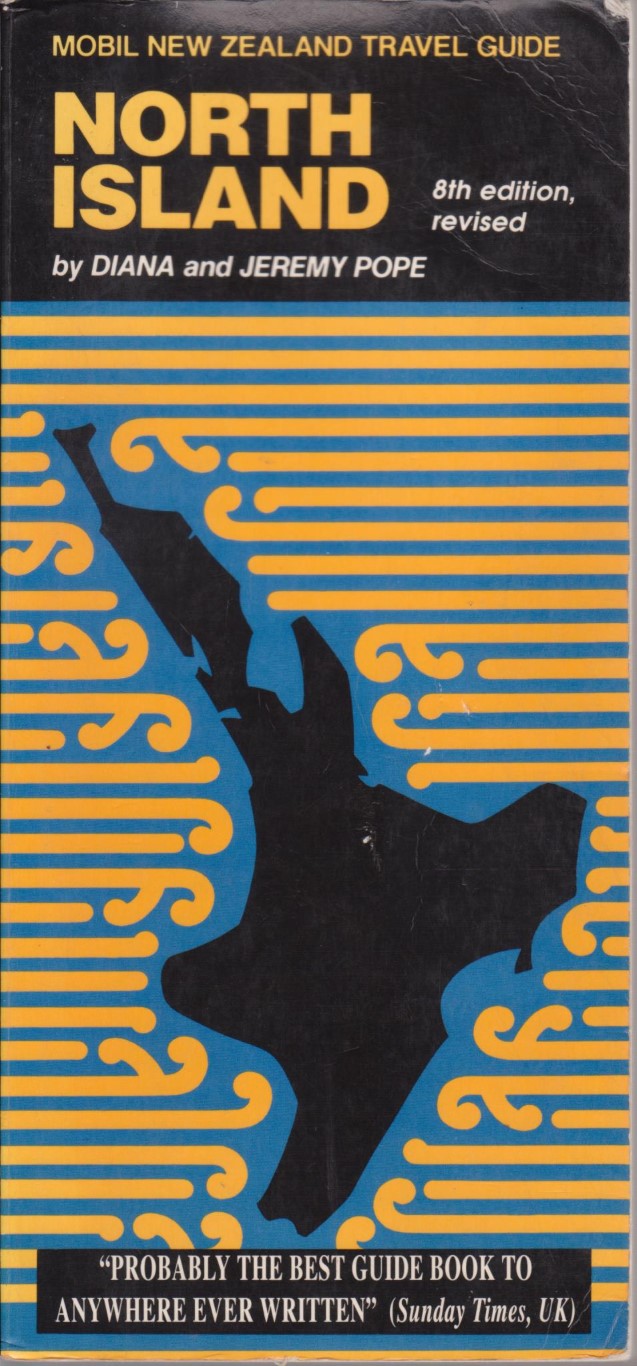 One of the best travel guides to New Zealand, with detailed historical information as well as current points of note. Valued by tour guides for the local history notes.
ISBN 9780790001555
VG softback
$20 B/C
Reed 1993 8th edition fully revised, 326pp.
[#4658 ]
LEE Dick and Colin PRATT

Operation Julie.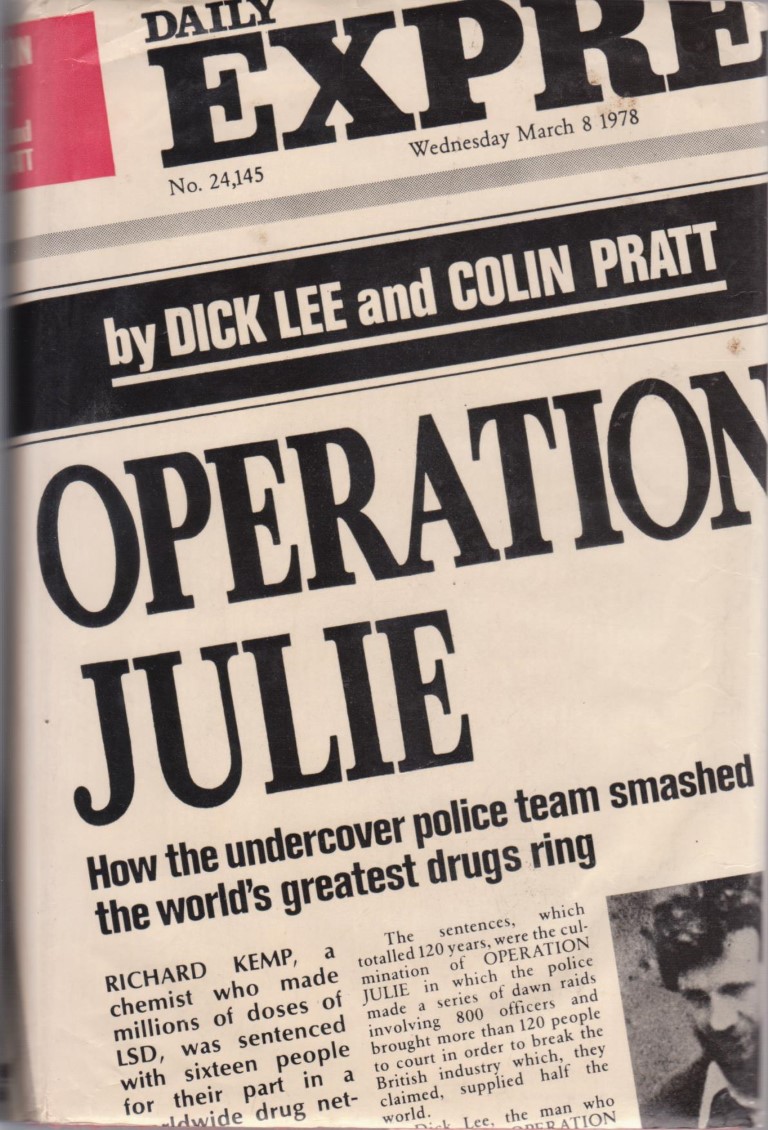 In 1977 Dick Lee, of the Thames Valley Drug Squad, uncovered six million tablets of LSD and 120 people were arrested in regard to an estimated 100,000,000 pounds sterling worth of LSD.
This was the cumulation of two years of investigations in England, Wales and France.
ISBN 0491021763
illicit drugs, drug cartel, european crime, Richard Kemp
VG hardback in VG dust jacket.
$50 C/C
Hutchinson (Auckland) 1978 First Edition, 382pp + plates
[#4659 ]
van BUREN Elizabeth

Rainbow Round the Sun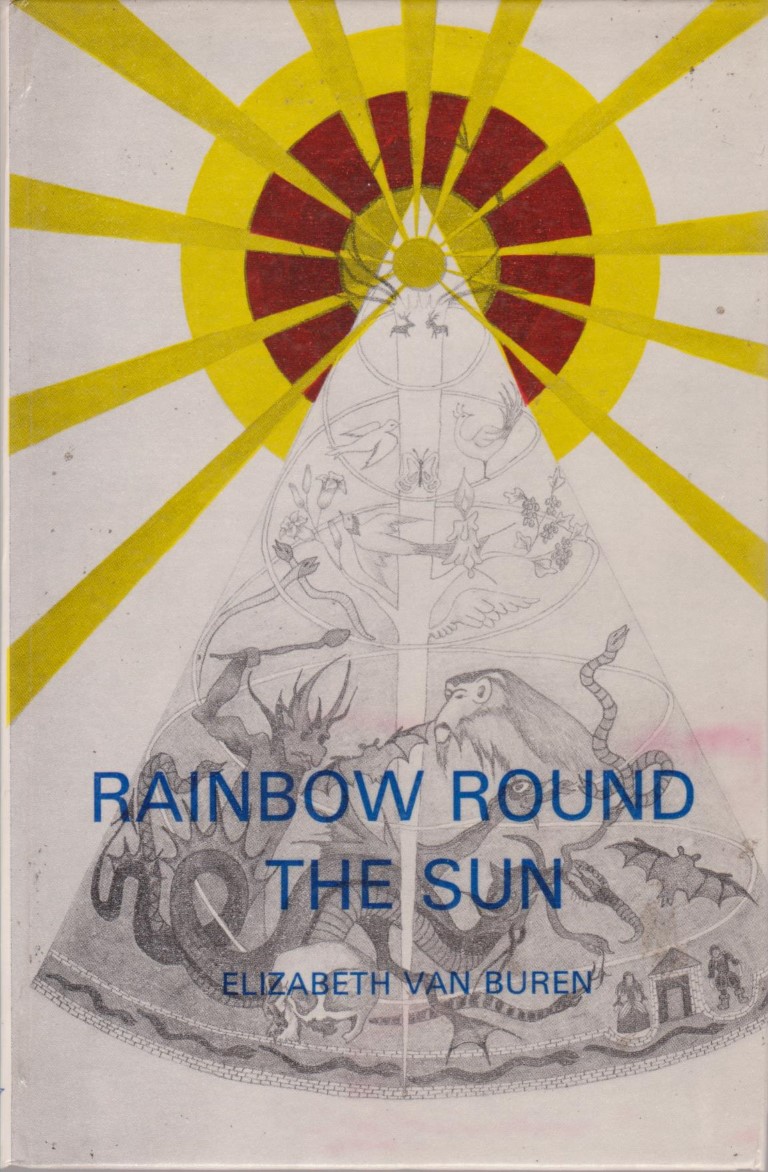 A journal of channeled information pertaining to earth changes in the 1980s as well as various occult themes such as Atlantis, the Equinoxes, cosmo astrology etc.
ISBN 072120564
new age, channeling, contact
VG laminated pictorial hardcover, slightly soiled
$75 C/B
Regency Press 1979 First Edition, 185pp.
[#4660 ]
MEURANT Rae-Ola

"Yar" A Man of the Northern Wairoa 1898-?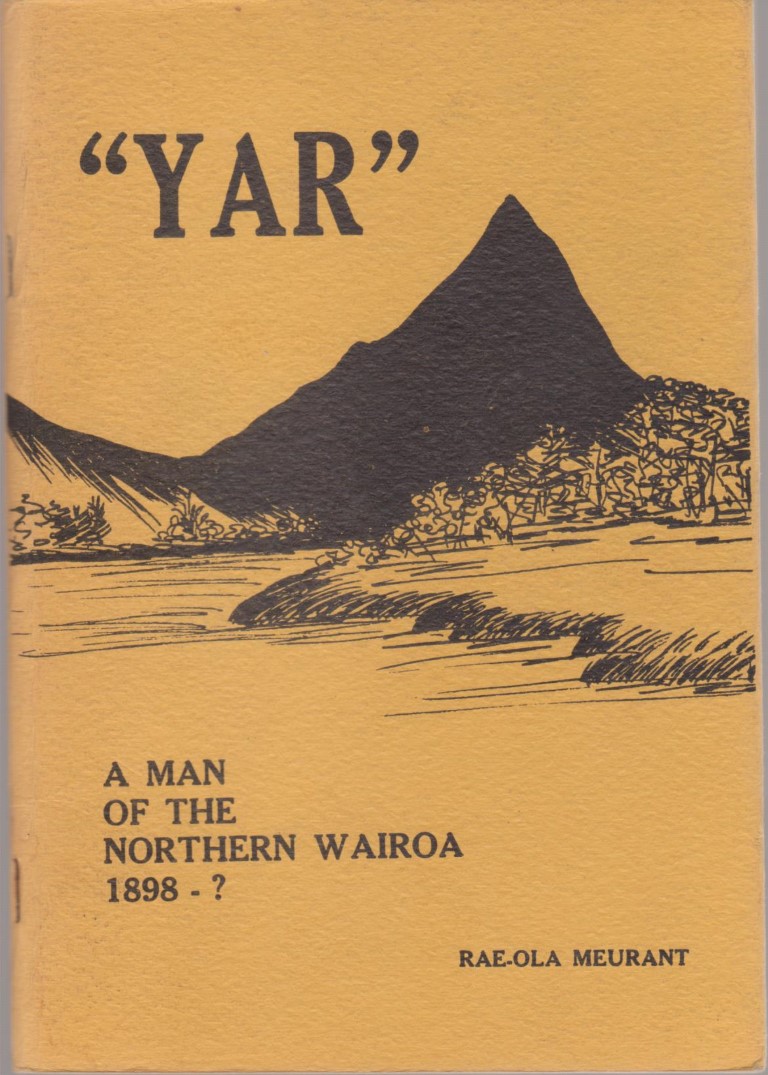 A biographical memoir of "Yar", which was the nickname of Ole, son of Ole Olsen and Annie Martin from Taheke in the Hokianga.
Dargaville, Dalice Brady, Maule's Gorge, Silver Shields, Abbotsford, Wairoa, Rifleman 78184, ww1
VG softback in stapled wrapper
$30 C/B
John Round and Son Ltd. 1982, 61pp+21pp of photos.
[#4661 ]
McGILL David

Island of Secrets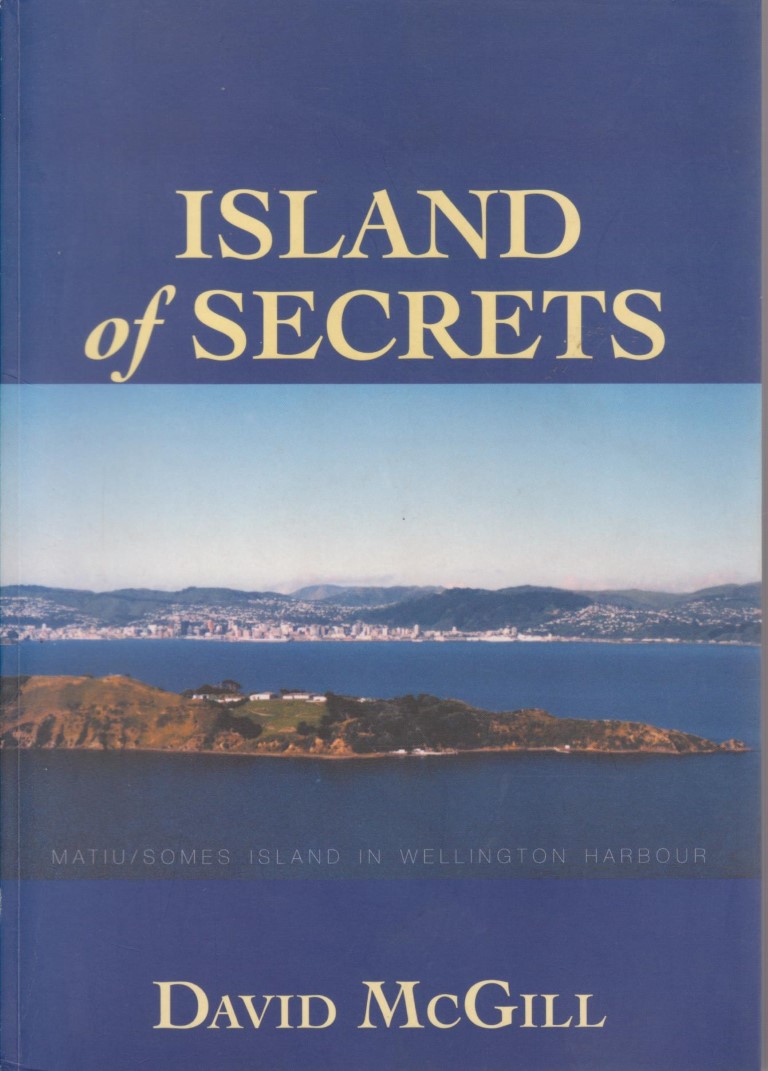 The fascinating history of Matiu/Somes Island in Wellington Harbour.
ISBN 9781877228377
quarantine island, POW internment, enemy aliens, ww1, ww2
VG softback
$25 B/B
Steele Roberts 2001, 160pp
[#4662 ]
HARRIS Jan

Tohora: The story of Fyffe House, Kai Koura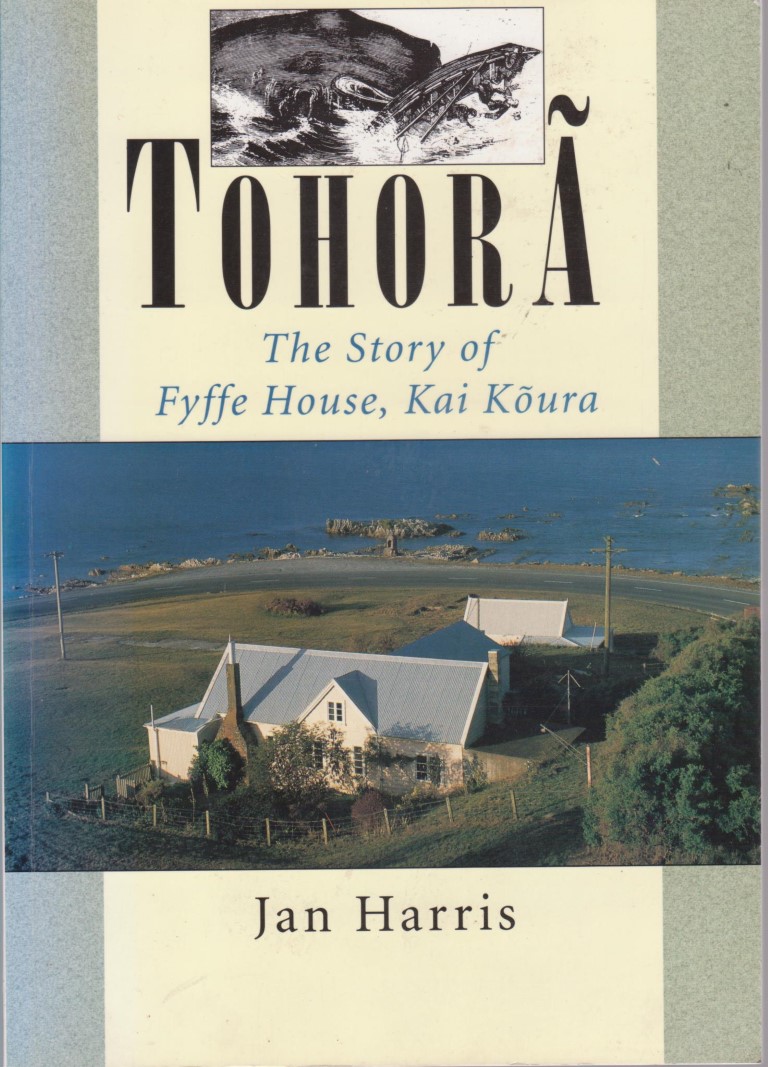 George Fyffe and his whaling station at Fyffe house had an important role in the establishment of colonial Kaikoura.
This is a detailed study of the building and it's association with the community.
ISBN 9780908577217
kaikoura, whaling, shore whaling, archaeology, Kai Tahu
VG softback
$12 B/B
New Zealand Historic Places Trust 1994, 56pp.
[#4663 ]
HARVEY Bob

Rolling Thunder: The spirit of Karekare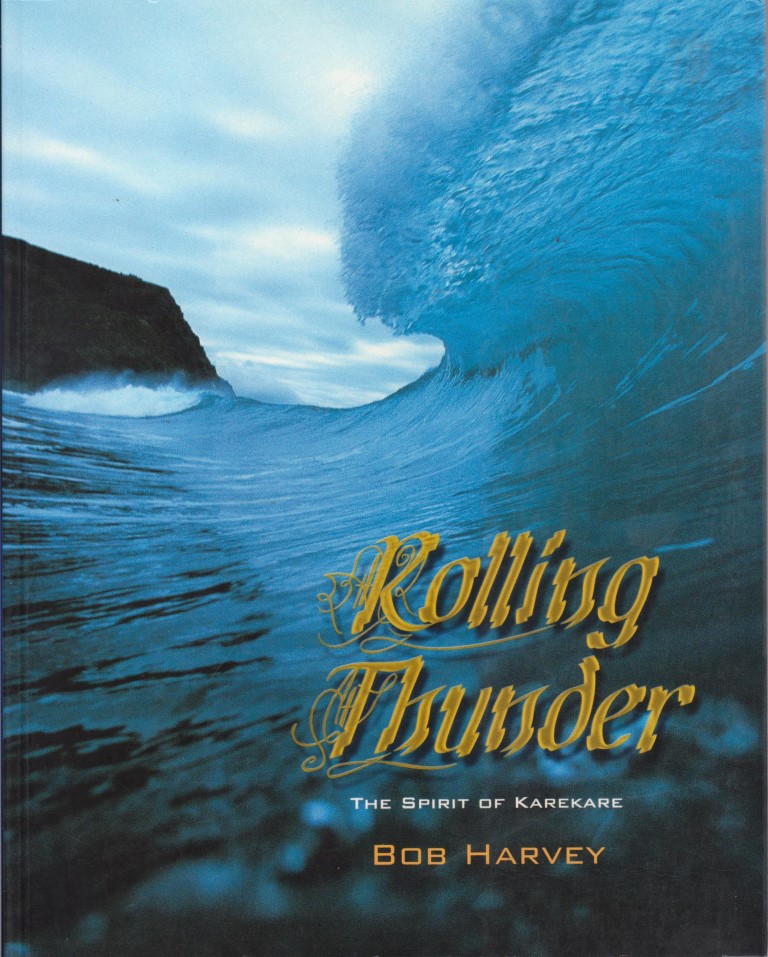 The social, cultural and natural history of this Auckland beach, and the role it has played in nurturing many creative New Zealanders
ISBN 9780908988174
surf, surfing, Karekare beach, film
VG softback
$25 B/D
Exisle Publishing 2001, 240pp
[#4664 ]
22/7/2020ev
CLARKVILLE EAST EYRETON SCHOOLS

Clarkville East Eyreton Schools Centennial 1874-1974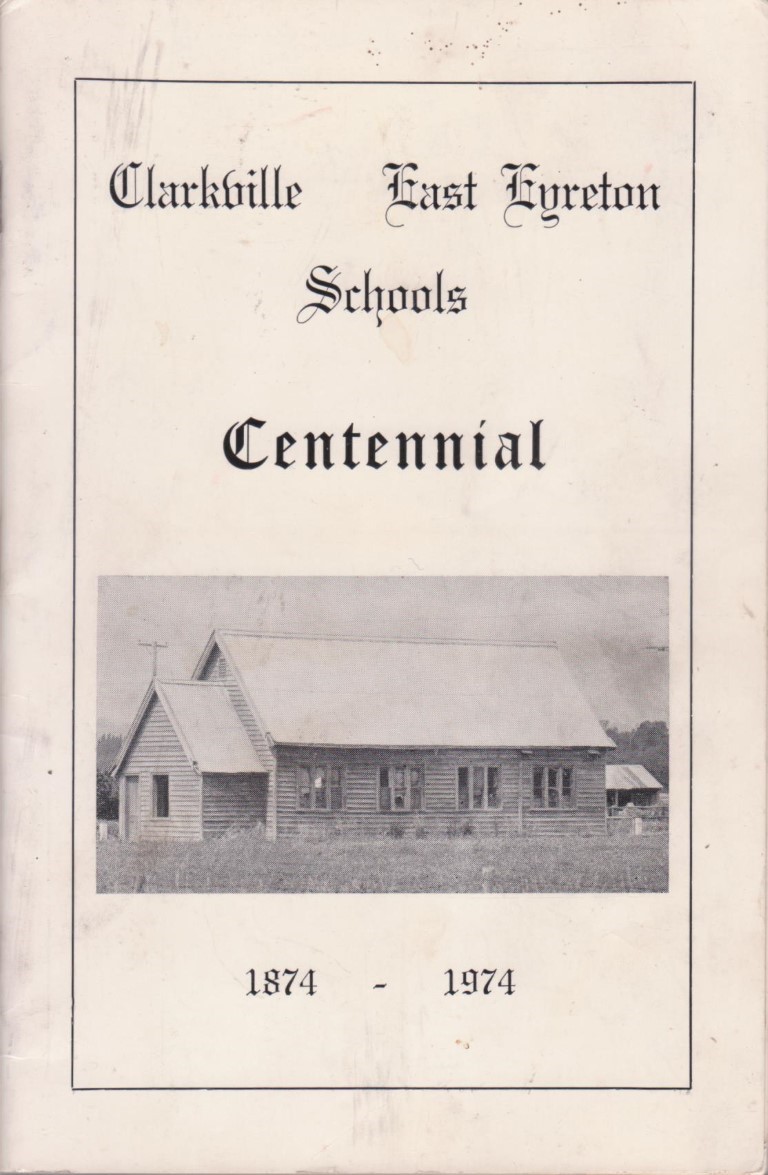 Informative historical publication with memories by former pupils, photos, maps, staff roll etc.
Includes two ephemera being programme for the centennial Celebrations on October 4th-6th 1974.
Kaiapoi Island, Days Run, Wai-iti, Canterbury
VG stapled wrappers
$30 C/A
Clarkville East Eyreton Schools Centennial Committee (1974), 44pp.
[#4609 ]
NORTH LOBURN SCHOOL

North Loburn School Centennial 1880-1980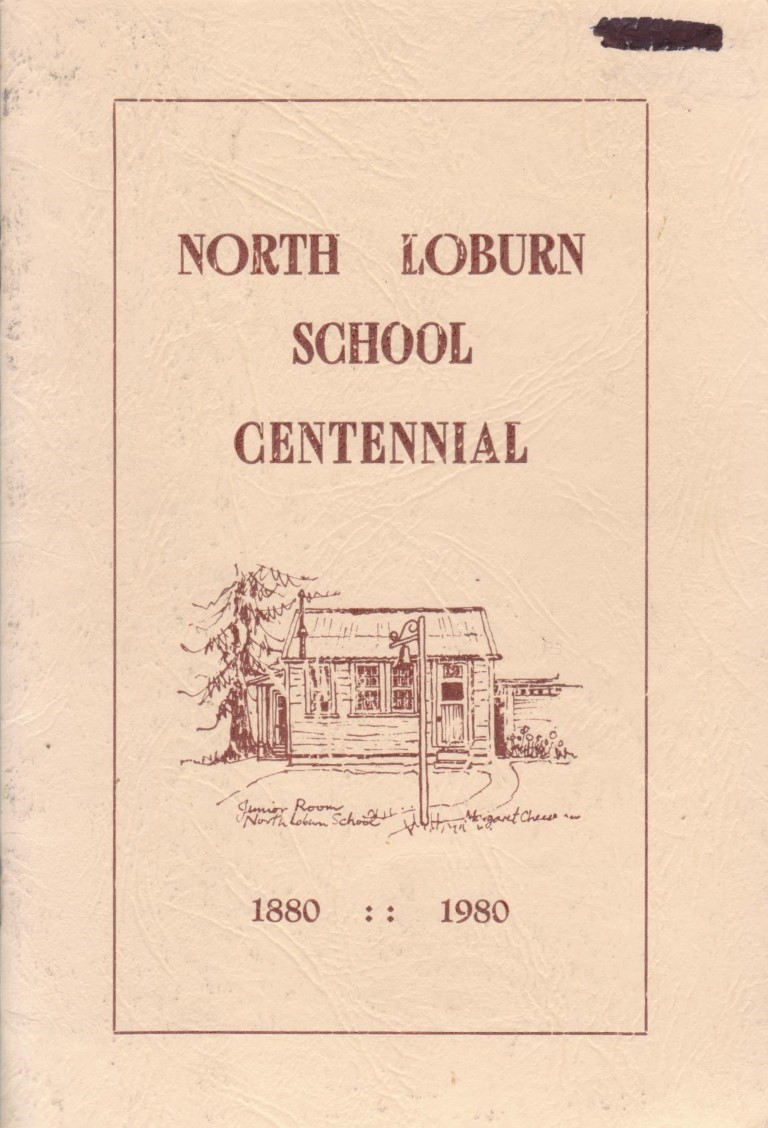 Informative historical publication with memories by former pupils, photos, staff roll etc.
Whiterock, Rangiora, Okuku River
VG stapled wrappers
$15 C/A
North Loburn School Centennial Committee (1980), 15pp
[#4610 ]
DREW H. T. B.

The War Effort of New Zealand.
(Official History of New Zealand's Effort in the Great War Vol 4)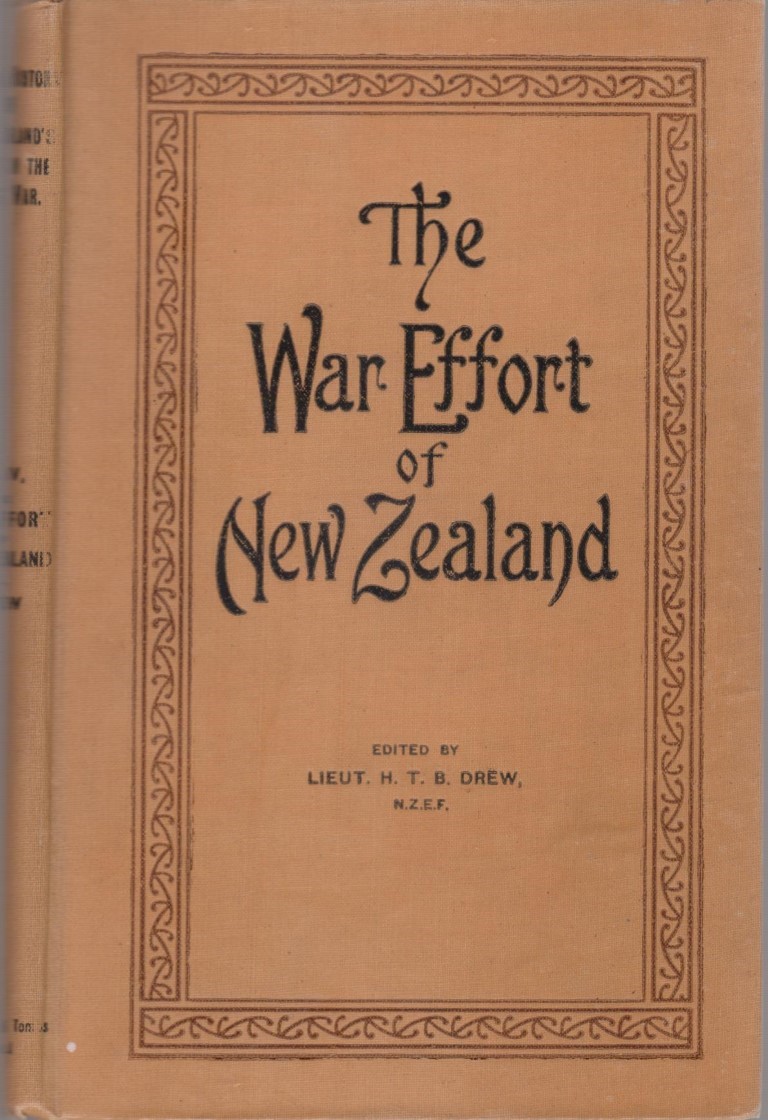 A Popular History of ;
(a) Minor Campaigns in which New Zealanders took part;
(b)Services not fully dealt with in the Campaign Volumes;
(c) The Work at the Bases during the First World War.
Supply of Reinforcements; Samoa; Philomel; Army Nurses; NZ Hospitals at Salonica, in Egypt, in UK; Hospital Ships; Dental and veterinary Corps; the Peace Conference; Education Services in the NZEF; War Finance; NZ Army Camps in England.
VG+ hardback with no dust jacket
$95 C/C
Whitcombe and Tombs 1923 First Edition, 276pp with black and white photos.
[#4611 ]
LYONS Arthur.

Satan Wants You
The Cult of Devil Worship.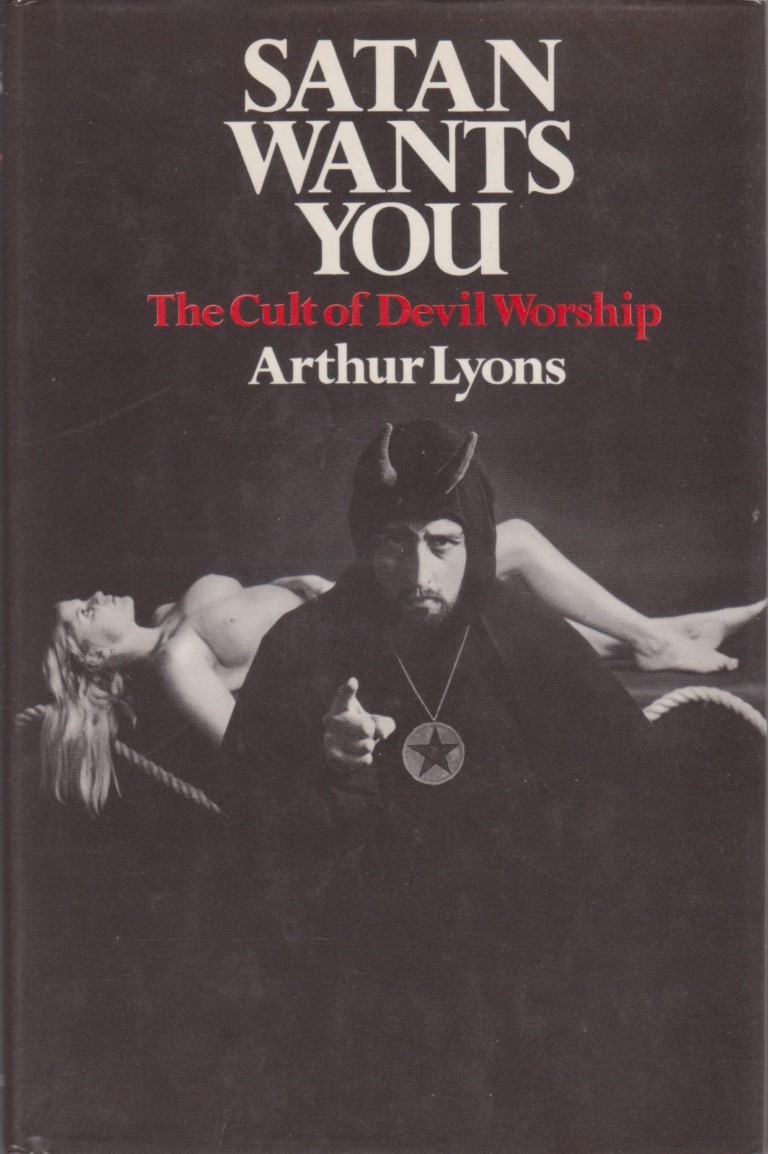 Much on La Vey's Church of Satan as well as contemporary occult and Satanic organisations.
One of the first serious and well informed works to deal with real and contemporary satanism and associated beliefs.
ISBN 0246640502
crowley, anton szandor la vey, black magic, witchcraft
VG hardback in VG+ dust jacket.
16pp of plates a little damp rippled to lower corner as well as a few of the adjoining pages, quite a minor blemish, otherwise VG book.
$50 C/B
Hart-Davis 1971 First Edition, 211pp with index
[#4612 ]
SARKER Prabhat Ranjan

The Thoughts of P. R. Sarker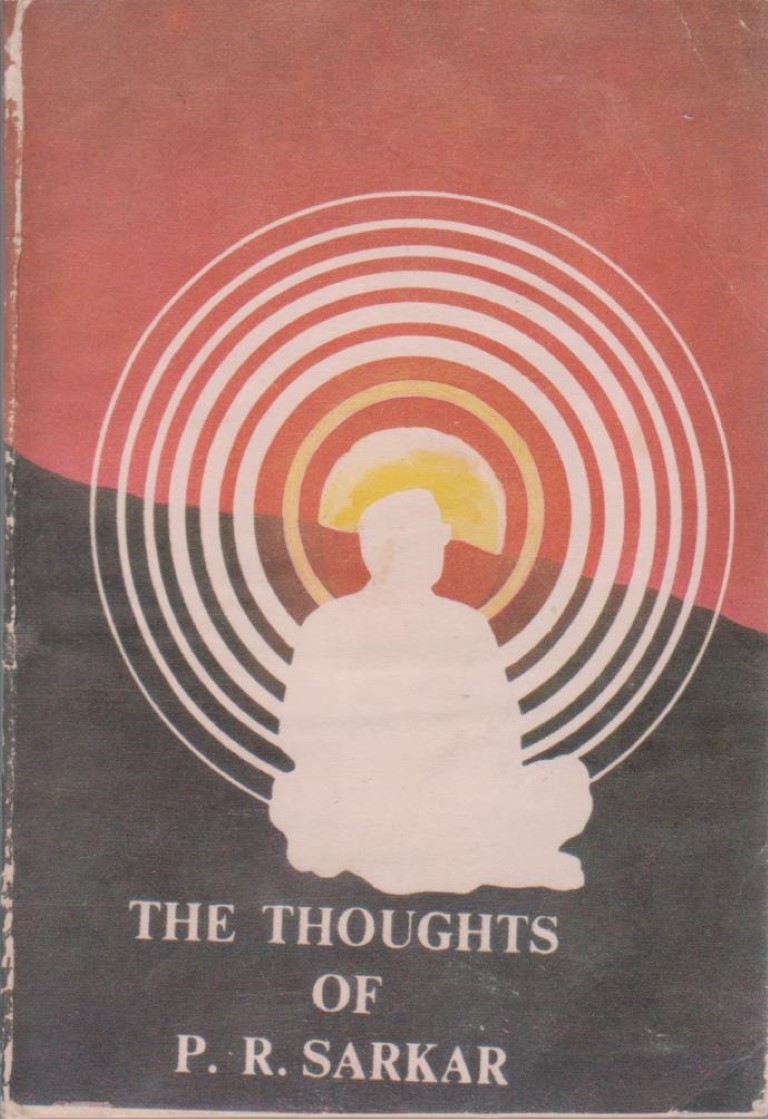 Sarker founded Ananda Marga, a synthesis of Vedic and Tantric philosophies, as a spiritual and social organisation to offer instruction in meditation and yoga.
Indian, Philosophy, Religion Tantra, Hinduism, Spirituality
VG softback
$15 A/A
Ananda Marga 1991 reprint, 214pp
[#4613 ]
BEADELL Len

Bush Bashers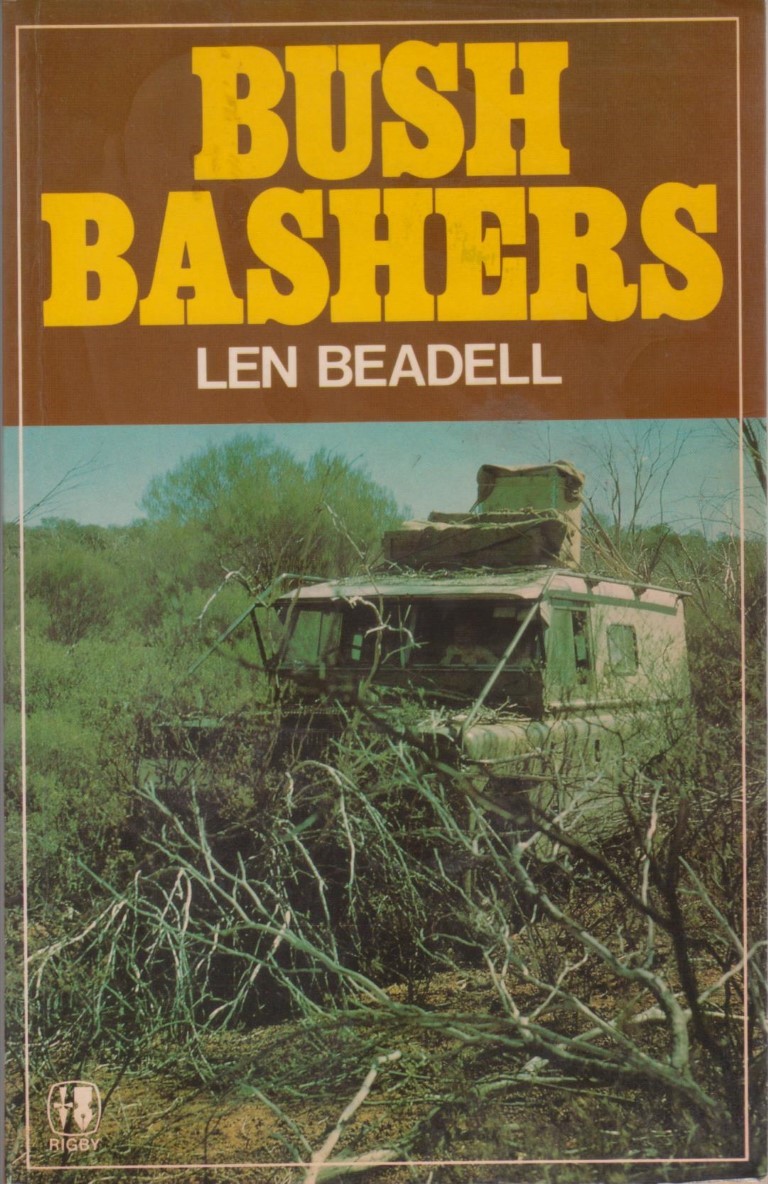 Beadell's Gunbarrel Road Construction Party built a network of roads stretching 4,000 miles across the almost unknown wilderness of Central Australia.
This book details his second road across Australia which was driven 1,000 miles from east to west through the heart of the Great Victoria Desert.
Construction took years, through the almost impenetrable mulga scrub and over sand ridges fianlly overcome by Beadell's bulldozer.
For five months his wife and infant daughter camped with him in the desert, commemorated by the Connie Sue Highway, a 400 mile stretch of road which extends from the Warburton Ranges to Rawlinna on the Nullarbor.
Beadell tells the story with an eye for the human and humorous details.
Beadell, one the last ot the true Australian explorers, was born on a farm at West Pennant Hills, NSW, in 1923.
As a surveyor and road builder he has worked all over the Australian outback from Arnhem Land to the Gibson Desert.
In 1958 he was awarded the British Empire Medal for his work in building the Gunbarrel Highway across Central Australia.
ISBN 9780727015747
Australian engineering, transport, roadmaking, surveying, Maralinga, Serpentine Lakes,
VG softback
$25 C/B
Rigby Publishers Limited 1982, 163pp + plates.
[#4614 ]
BEARDSLEY Eric

Sliding Down the Hypotenuse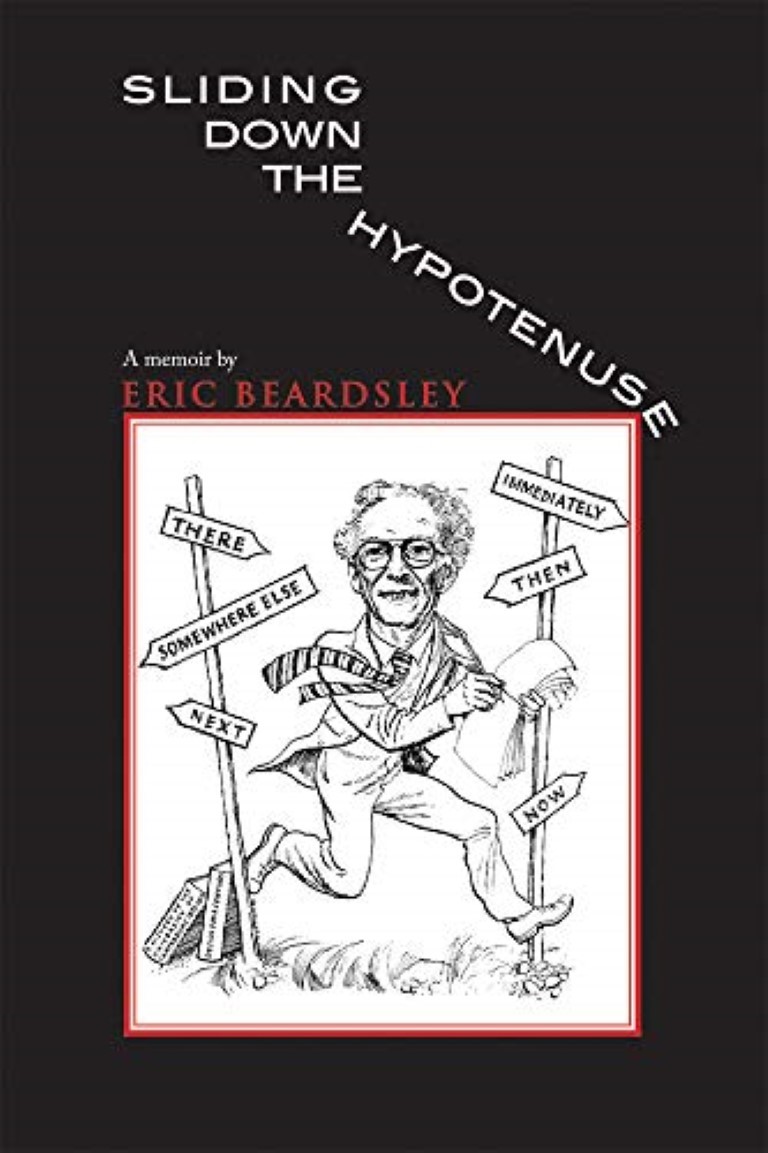 A Memoir in which Eric Beardsley gives a candid account of his life, chronicling the reporter's experiences from his childhood in 1920s and 1930s Christchurch, New Zealand, to his achievements as lead writer at the Press and information officer for the University of Canterbury.
A vivid portrait of a life well lived, of a province and its university, and of New Zealand over the last eight decades.
ISBN 9781927145005
autobiography, academia, christchurch, canterbury
VG softback
$35 C/B
Canterbury University Press, 2012 first edition, 211pp+ plates.
[#4615 ]
DOSSEY Larry

Recovering the Soul
A Scientific and Spiritual Search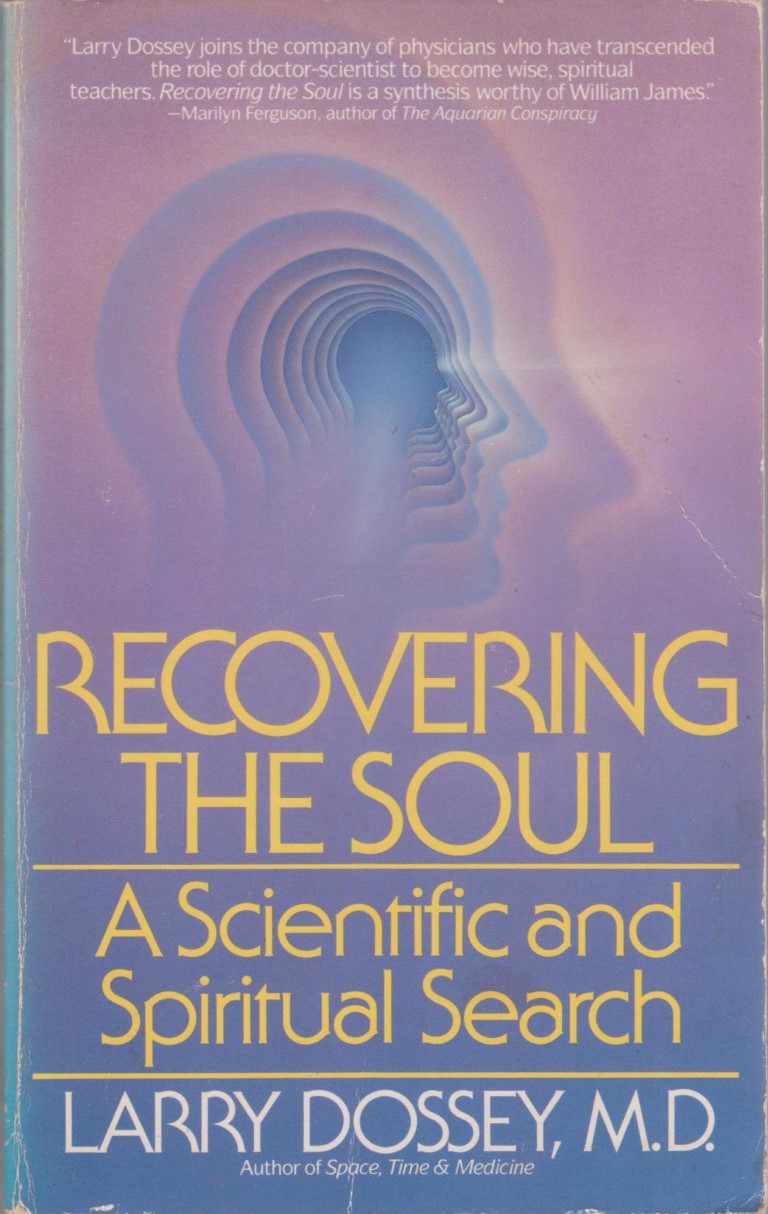 Gives evidence for the existence of the soul from studies of consciousness; scientific theory by Schrodinger, Godel and Einstein; Quantum physics of Margenau and Bohm;and the synthesis of these in God.
Includes short piece on human animal communication as evidenced by shamanic practice.
An alternative view of human consciousness, a theory of mind and being independent of matter, time, and space.
As a physician, Dossey has often confronted events and miraculous cures in his patients that cannot be explained by conventional science.
Drawing from the latest research, Dr. Dossey synthesizes the ideas of eminent scientists such as Schrödinger, Einstein, Gödel, and Margenau, with the time-honored knowledge of visionaries and mystics to present convincing evidence for a nonlocal, holistic view of mind and reality that can explain transcendental experiences.
In short, he provides new proof of the existence of the soul.
Supported by thoughts from Lao Tzu and Jung, Meister Eckhart and Rilke, as well as from ancient texts such as the Upanishads
A penetrating exploration of the nexus of mysticism and healing, religion and physics.
ISBN 055334790X
G+ softback, sunned spine binding opens flat at centre.
$15 C/C
Bantam 1989, x 319pp
[#4616 ]
PROGOFF Ira

Jung, Synchronicity, and Human Destiny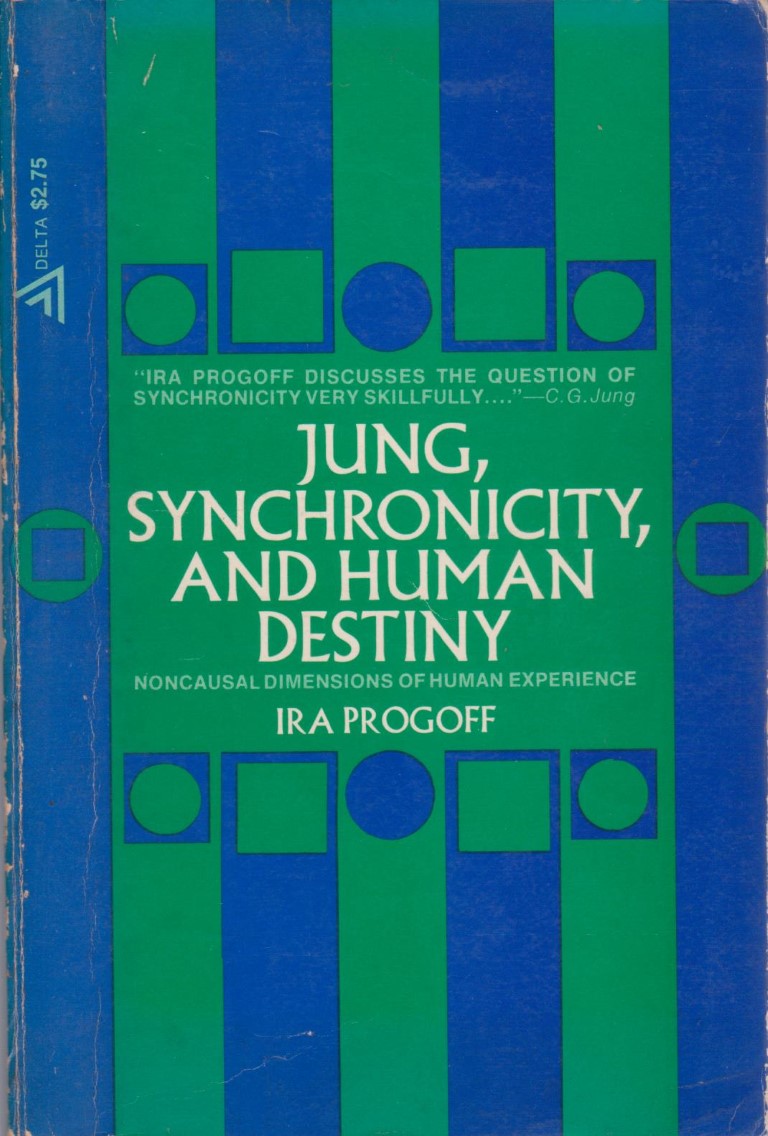 Noncausal dimensions of human experience, a lucid explanation of Jung's 'synchronicity.'
jungian, c g jung, psychology, tarot, I Ching, dreams
VG- softback, binding opens flat at centre.
$15 C/B
Delta 1975, 176pp
[#4617 ]
CAMPBELL Joseph

Reflections on the Art of living
A Joseph Campbell Companion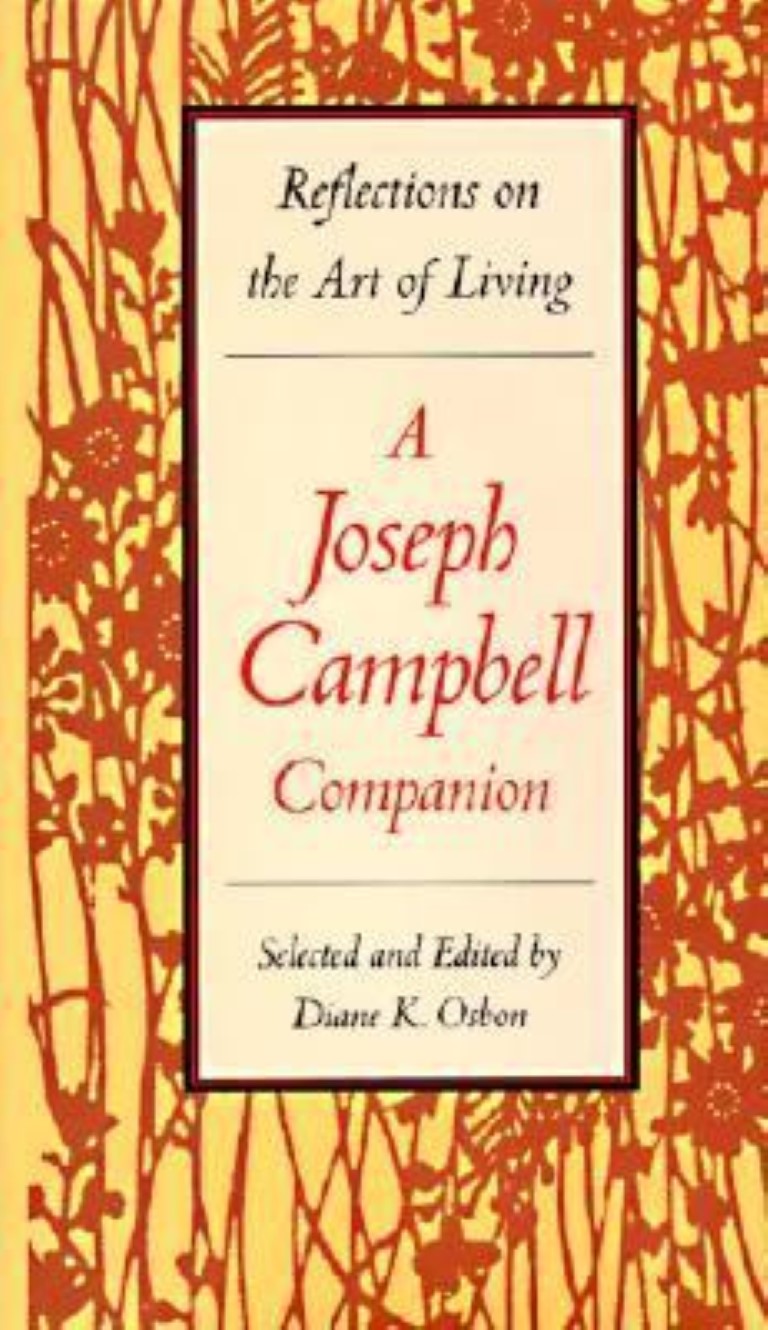 Edited D K Osbon, a selection of Campbells thoughts on the challenge of living, the process of spiritual awakening, the struggle of awareness and the art of living in the sacred.
ISBN 0060167181
comparative religion, Archetypal psychology, mythology
VG hardback in VG dust jacket, jacket has sunned spine.
Quarter cloth with marker ribbon.
$35 C/C
Harper Collins 1991 first edition, 311pp.
[#4618 ]
IRON CROWN ENTERPRISES / I.C.E.

The Iron Wind, a Unique Fantasy Campaign
Generic fantasy role palying game campaign module adaptable to any RPG.
With four cultures with accompanying maps etc.
States first of the Loremaster Series.
rpg
VG- card wrappers, some insect damage to edges of front cover and first page.
$35 C/B
I.C.E. 1980 first edition, only 5,000 printed, 68pp.
[#4622 ]
BATTLETECH

BattleTech Record Sheets
Volume One 1= light mechs (1647)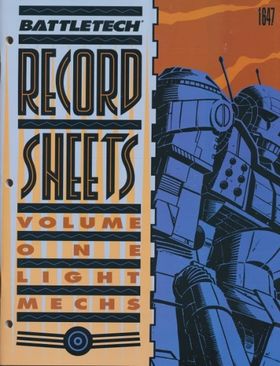 Mech Record sheets for game keeping and combat reference.(1647)
ISBN 1555601413
rpg, accessory, unused
VG+ soft cover 4to, publishers hole punch to spine
$15 B/B
FASA Corporation 1990, approx 50pp.
[#4623 ]
BATTLETECH

BattleTech Record Sheets
Volume Two 2= medium mechs (1648)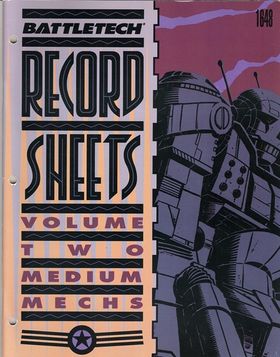 Mech Record sheets for game keeping and combat reference.(1648)
ISBN 1555601421
rpg, accessory, unused
VG+ soft cover 4to, publishers hole punch to spine
$15 B/B
FASA Corporation 1990, approx 50pp.
[#4624 ]
BATTLETECH

BattleTech Record Sheets
Volume Three 3= heavy mechs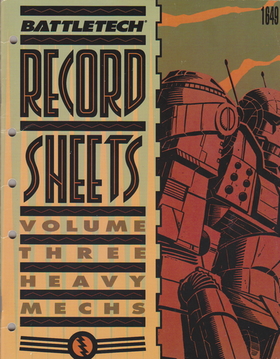 Mech Record sheets for game keeping and combat reference.(1649)
ISBN 1555601464
rpg, accessory, unused
VG+ soft cover 4to, publishers hole punch to spine
$15 B/B
FASA Corporation 1991, approx 50pp.
[#4625 ]
BATTLETECH

BattleTech Record Sheets
Volume Four 4= assault mechs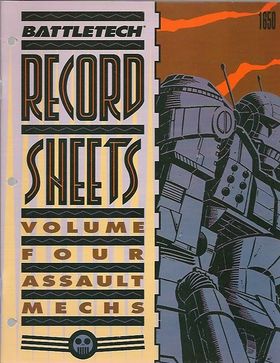 Mech Record sheets for game keeping and combat reference.(1650)
ISBN 1555601472
rpg, accessory, unused
VG+ soft cover 4to, publishers hole punch to spine
$15 B/B
FASA Corporation 1991, approx 50pp.
[#4626 ]
BATTLETECH

BattleTech Record Sheets
Volume Six 6= 3055 mechs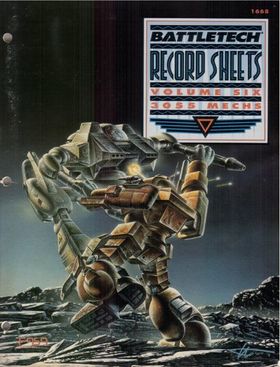 Mech Record sheets for game keeping and combat reference.(1668)
ISBN 1555601774
rpg, accessory, unused
VG+ soft cover 4to, publishers hole punch to spine
$15 B/B
FASA Corporation 1992, approx 110pp.
[#4627 ]
WILLIAMS Donald Lee

Border Crossings
A Psychological Perspective on Carlos Castaneda's Path of Knowledge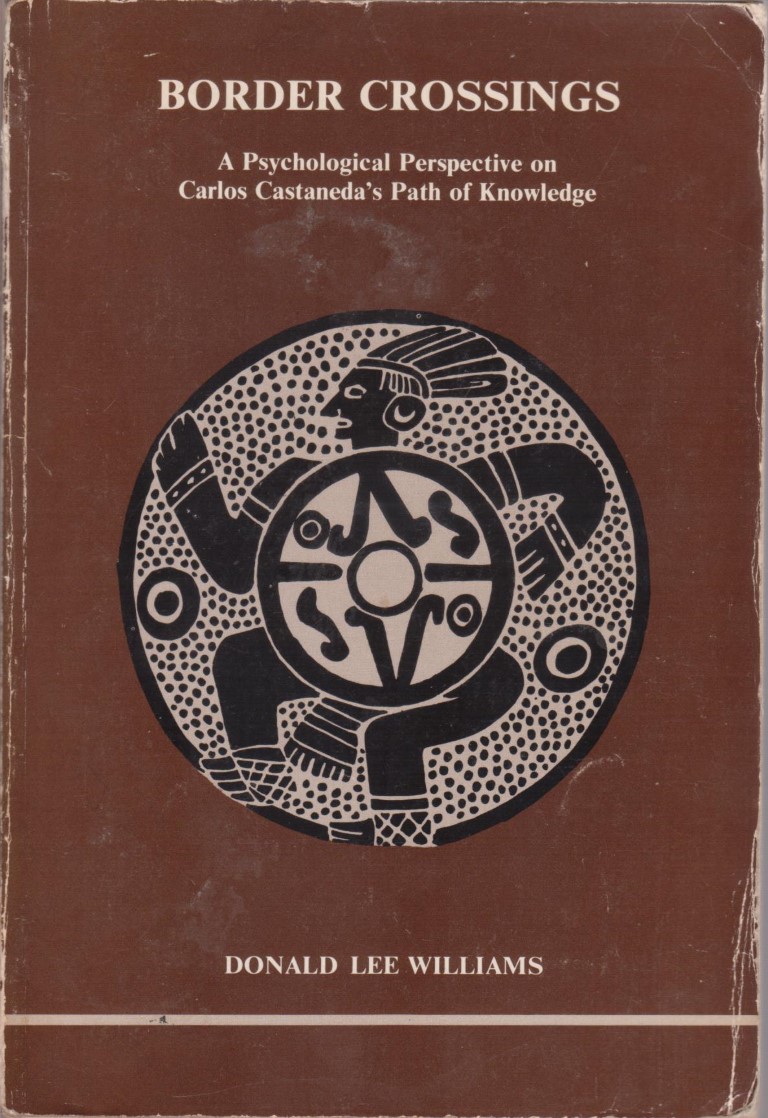 Studies in Jungian Psychology 8.
Jungian approach to the Yaqui Indian shaman Don Juan's teachings as presented in Castaneda's work.
ISBN 0919123074
G+ softback, binding split at spine and is 'cracked' at centre but holding well, covers rubbed to edges
$10 B/B
Inner City Books 1981 first edition, 153pp
[#4628 ]
YESHE Lama

Becoming Your Own Therapist
An Introduction to the Buddhist Way of Thought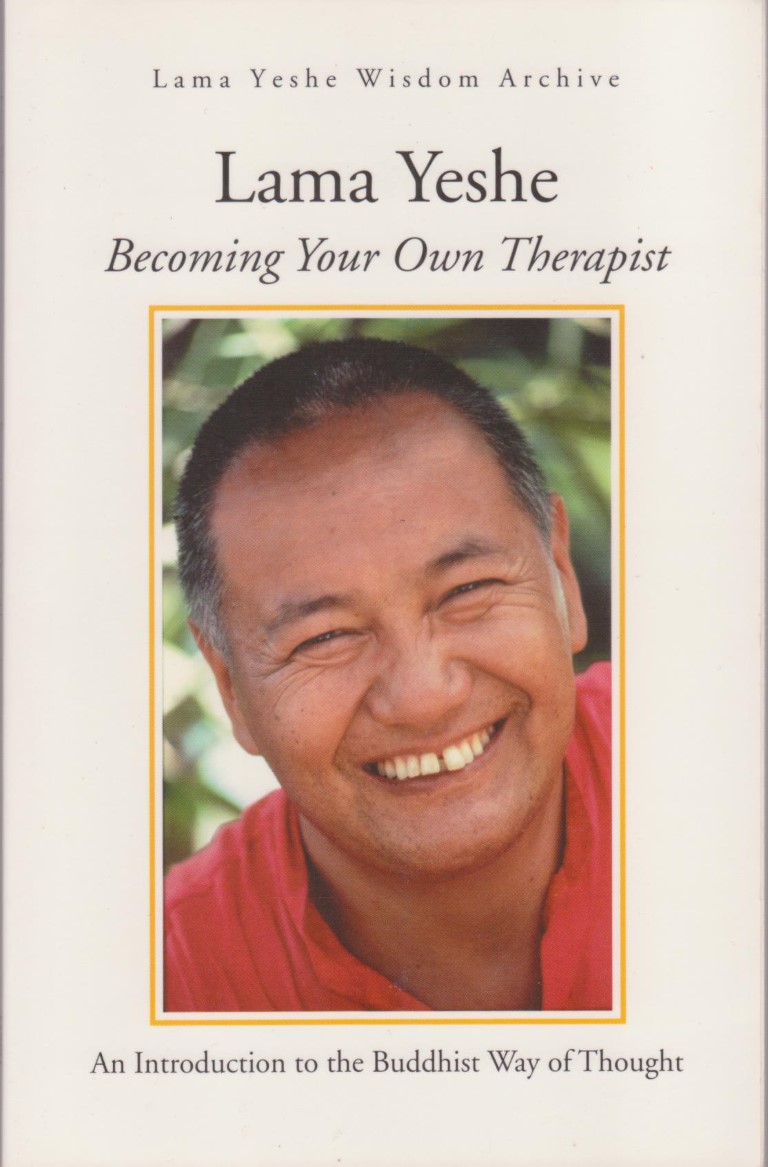 "These days, people study and train to become psychologists. Lord Buddha's idea is that everybody should become a psychologist. Each of you should know your own mind; you should become your own psychologist.
This is definitely possible; every human being has the ability to understand his or her own mind. When you understand your own mind, control follows naturally. "Don't think that control is just some Himalayan trip or that it must be easier for people who don't have many possessions. That's not necessarily true.
Next time you are emotionally upset, check for yourself. Instead of busily doing something to distract yourself, relax and try to become aware of what you're doing.
Ask yourself, 'Why am I doing this? How am I doing it? What's the cause?' You will find this to be a wonderful experience. Your main problem is a lack of intensive knowledge-wisdom, awareness, or consciousness, therefore, you will discovet that through understanding, you can easily solve your problems."
ISBN 1891868004
buddhism, mindfulness, therapy
VG softback
$10 C/A
Lama Yeshe Wisdom Archive 2002, 63pp.
[#4630 ]
AULT H. F.

The Nelson Narrative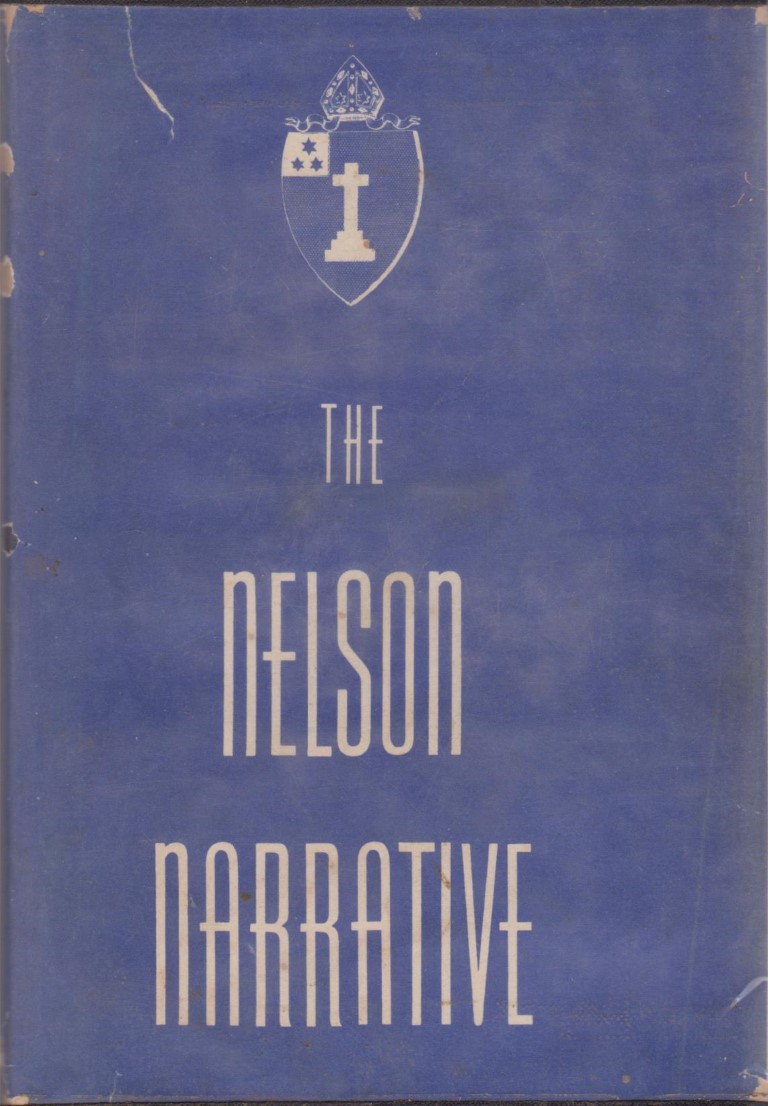 The Story of the Church of England in the Diocese of Nelson, New Zealand 1858 to 1958.
Includes includes accounts of the Nelson area from 1842-1857, and the settlers of the third of the NZ Company's settlements.
local history, church centenary, Edmund Hobhouse, Andrew Burn Suter, Charles Oliver Mules, church institutions, Whakarewa School
VG- cloth hardback with G+ dust jacket.
Jacket has some chipping and tears with large area chipped to the fold of the rear flap
The book lacks the free end-paper.
$20 C/C
Diocese of Nelson 1958 first edition, 384pp + plates
[#4632 ]
REYES Benito F.

Scientific Evidence of the Existence of the Soul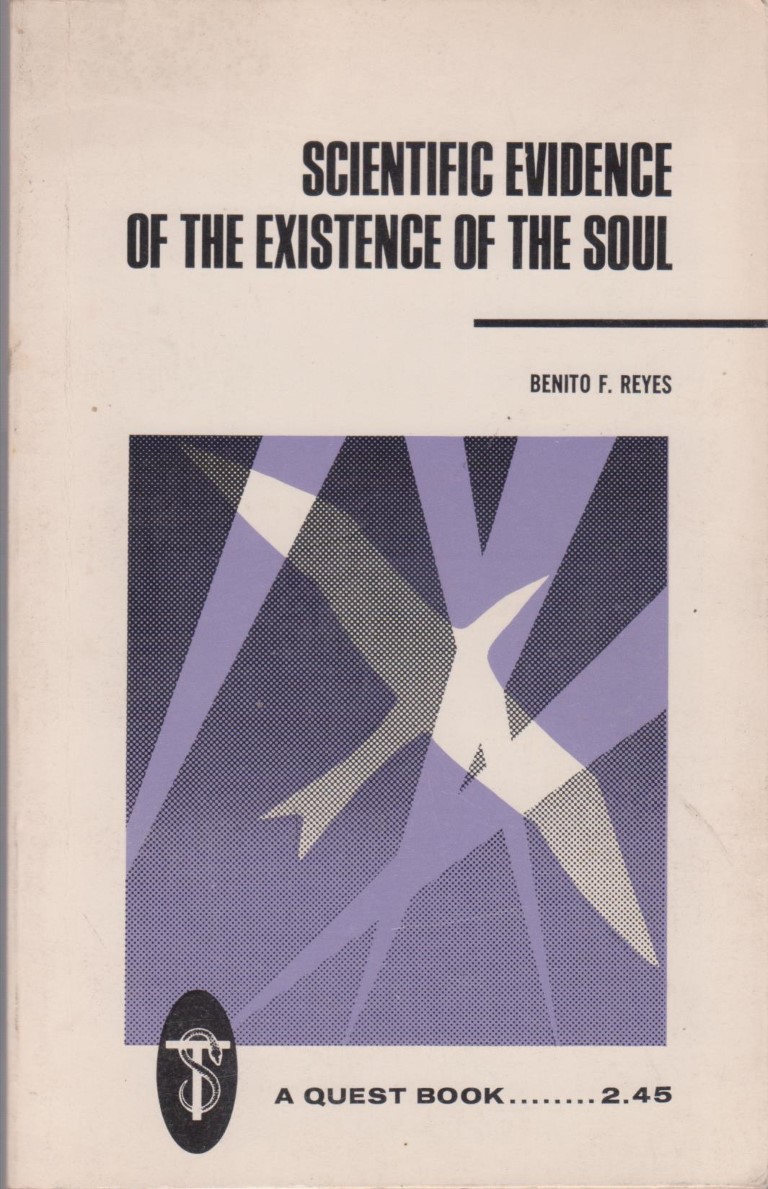 Includes psychical research and survival as well as ESP as evidences for the soul.
ISBN 0835604047
reincarnation, past lives, theosophy
VG softback, private library rubber stamp at foot of preface
$15 C/B
Theosophical Publishing 1970 revised edition, xx 259pp.
[#4633 ]
SNYDER Gary

He Who Hunted Birds in His Father's Village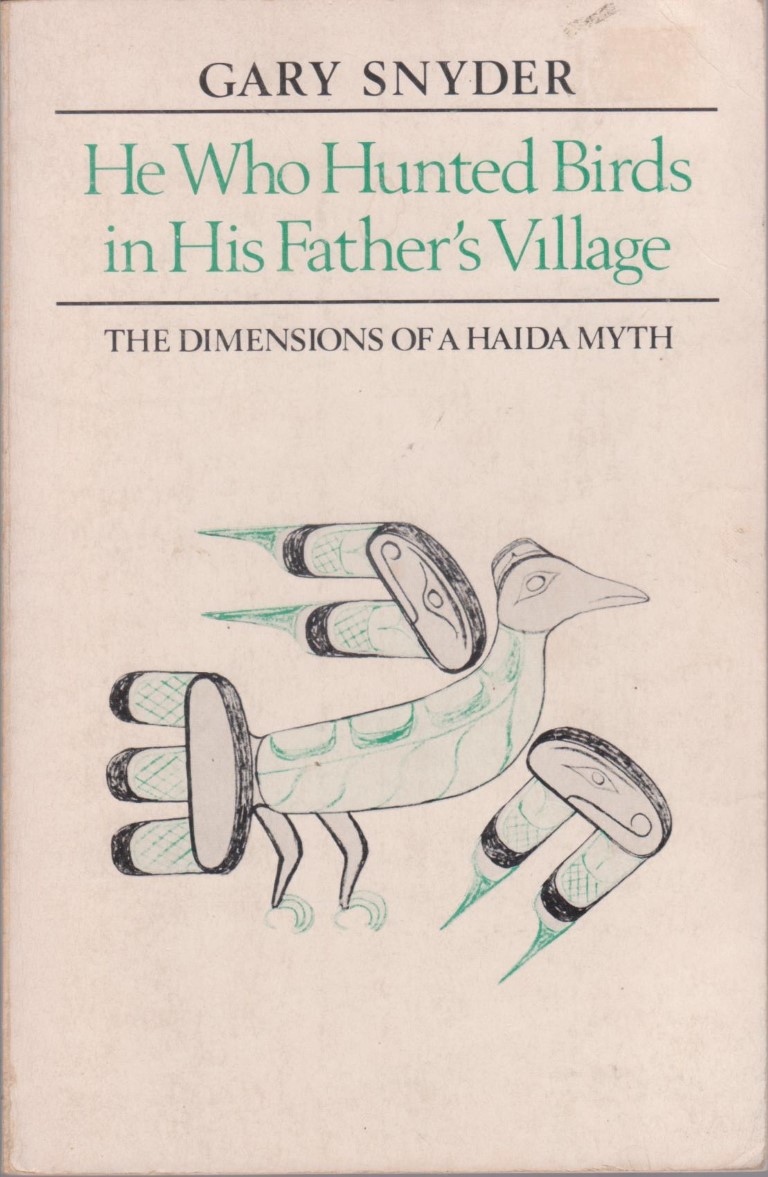 The Dimensions of a Haida Myth.
American Indian myth and lore.
ISBN 0912516380
native american indian, anthropology, myth,
VG softback with light handling soiling to wrapper
$10 C/B
Grey Fox Press 1979, xix 133pp.
[#4634 ]
BROWN David E.

Vampiro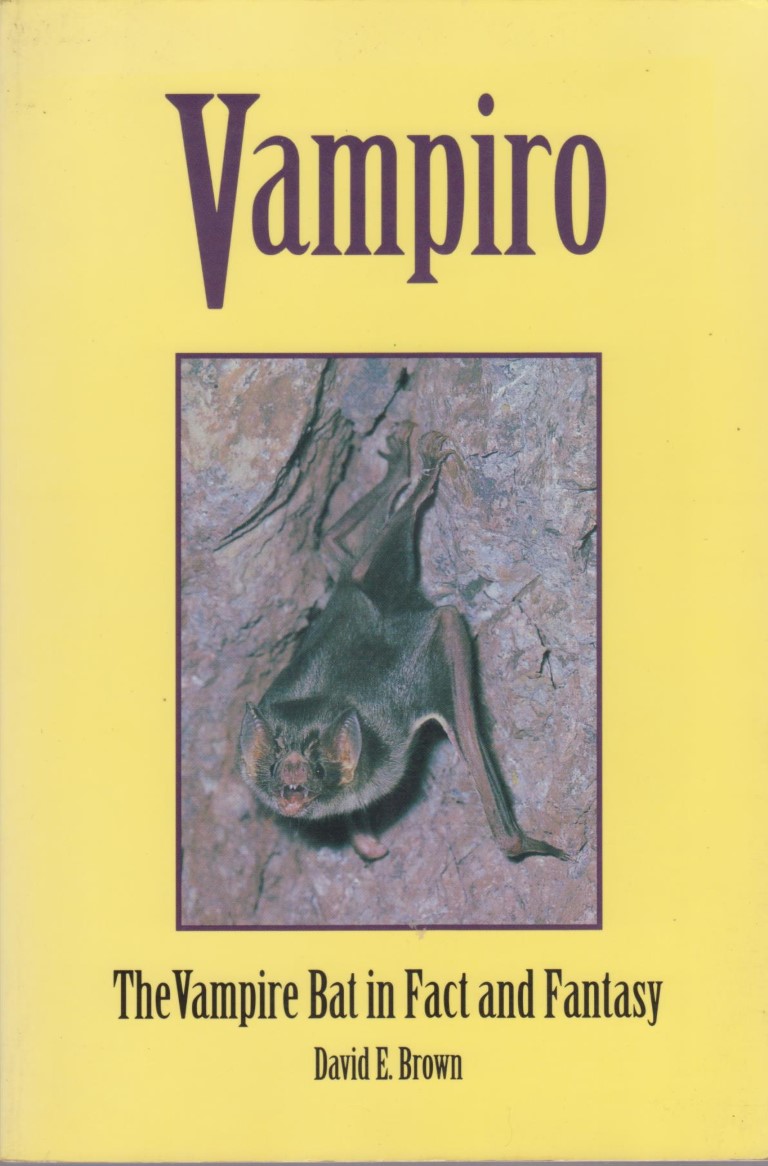 The Vampire Bat in fact and fantasy, includes the natural history, as well as the 'supernatural' mythology including modern popular vampire lore.
Illustrated.
ISBN 0874806011
keywords
VG softback
$15 C/B
University of Utah 1999 reprint, 147pp.
[#4635 ]
FRAME Janet.


To the Is-land, an Autobiography
3 volumes
The full three volumes of Frame's autobiography, in a nice softback edition.
Folded and sewn binding of quality paper pages.
ISBN 0091568919 ISBN 091569117 ISBN 0091648017
janet frame, biography, memoir, literature, women's writing
VG- softbacks
$30 C/C
Hutchinson 1986/ 1985/ 1986, 253+195+176pp.
[#4640 ]
MANSFIELD Katherine

In a German Pension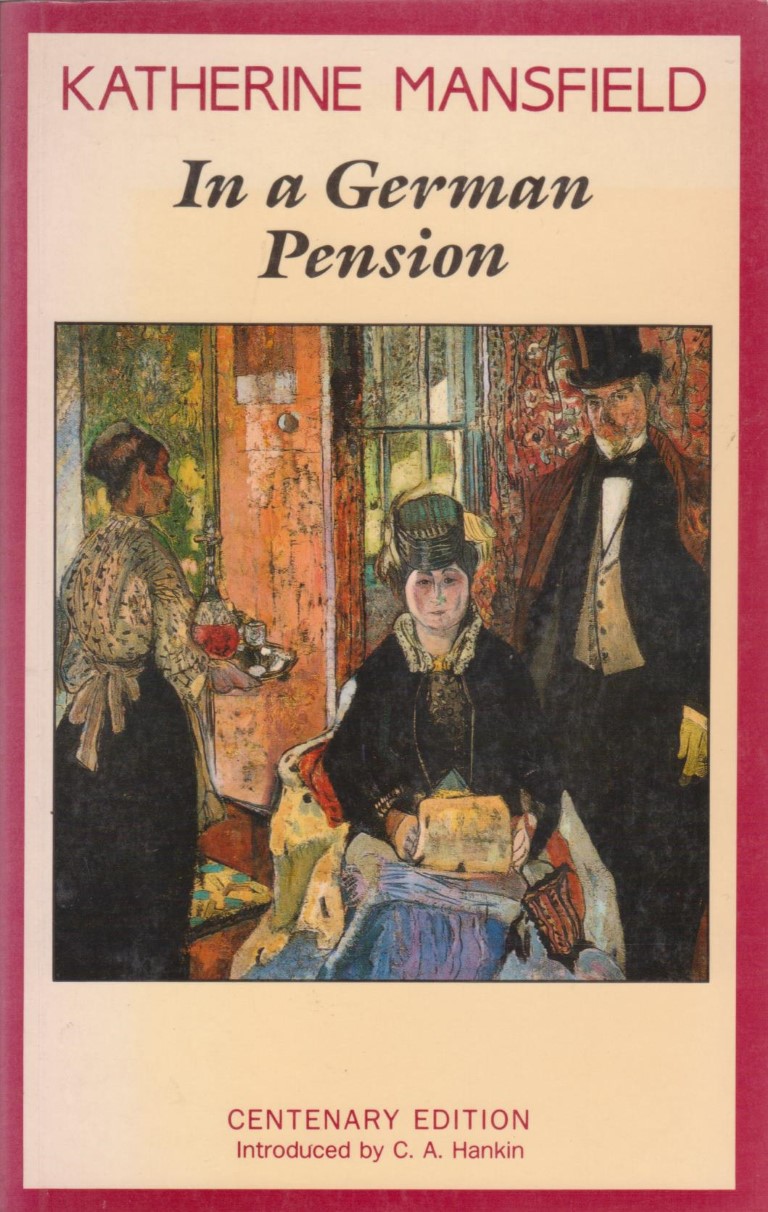 Centenary Edition with an introduction by C A Hankin.
ISBN 1869410149
new zealand, women's writing
VG- softback, top of first page trimmed
$8 C/B
Century Hutchinson 1988, 107pp.
[#4641 ]
MANSFIELD Katherine

Bliss and Other Stories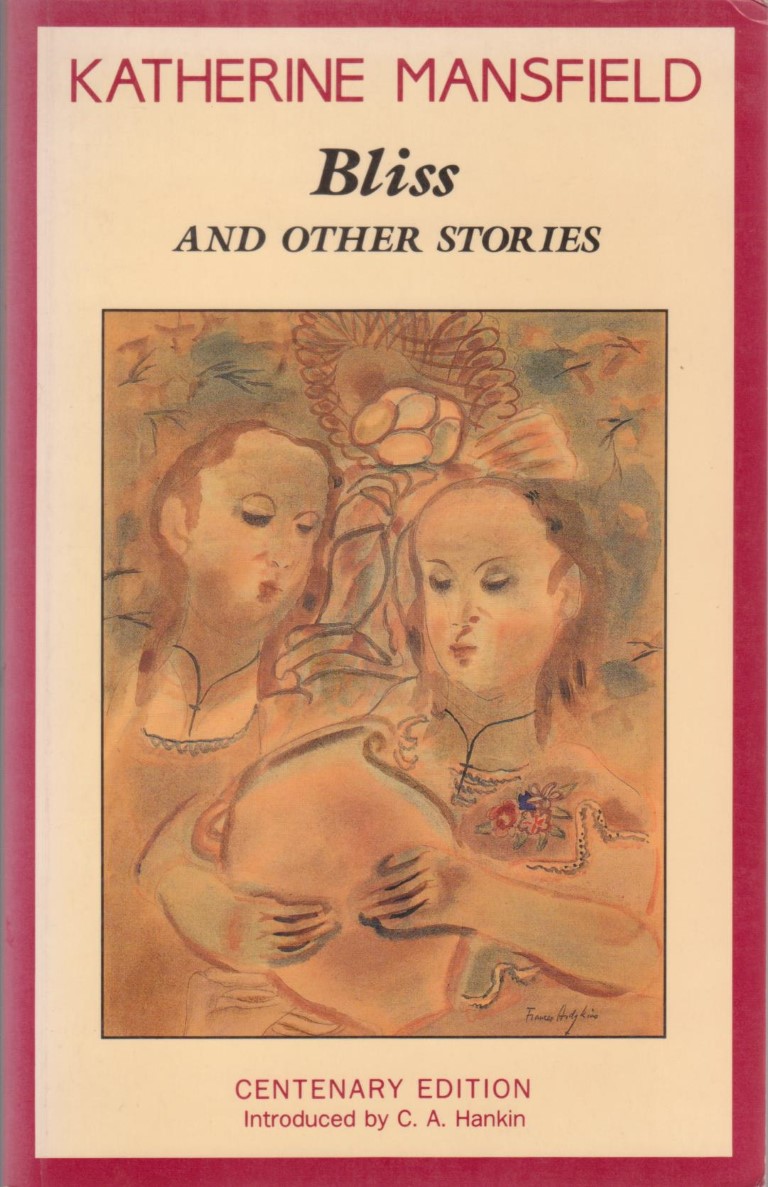 Centenary Edition with an introduction by C A Hankin.
ISBN 1869410157
new zealand, women's writing
VG- softback, top of first page trimmed
$8 C/B
Century Hutchinson 1988, 191pp.
[#4642 ]
STEVENS P. G.

Pyne Gould Guinness Ltd The Jubilee History 1919-1969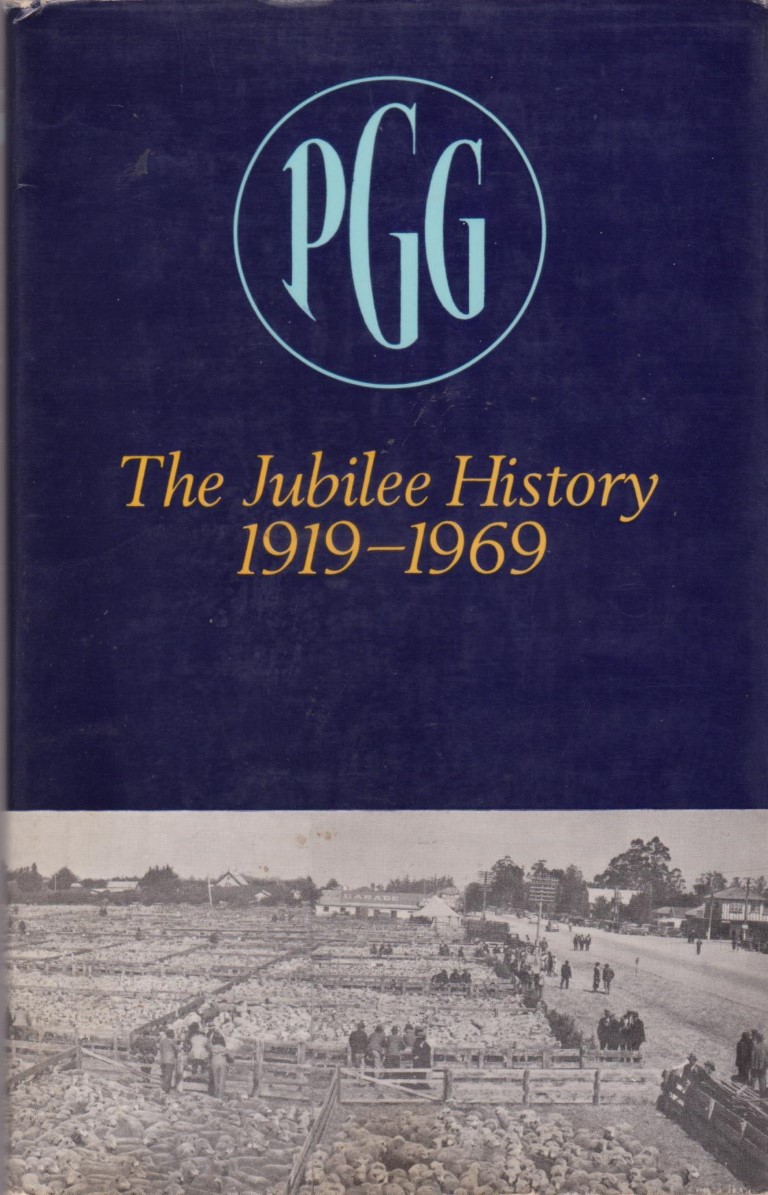 First 50 years of the Canterbury agricultural business, founded in 1919 when Pyne & Co. and Gould, Beaumont & Co., and Guinnes & Le Cren Ltd merged.,
ISBN
stock and station, mercantile, wool merchants, auctioneers
VG hardback in VG dust jacket
$20 C/B
Whitcombe and Tombs Ltd. for PGG 1970, 152pp + plates.
[#2023/4643 ]
BAUGHAN B. E.

Brown Bread from a Colonial Oven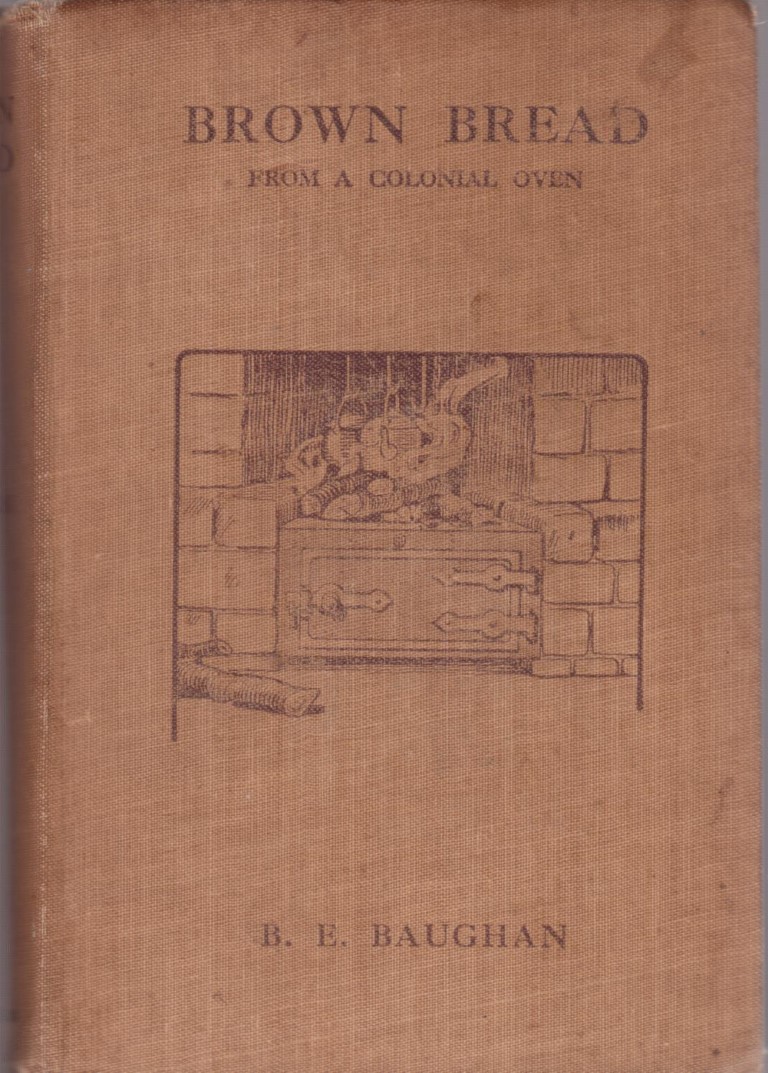 Being sketches of Up-Country life in New Zealand.
Includes early colonial accounts of Maori.
Illustrated by Dagmar Huie.
G+ cloth hardback.
Uniformaly dust soiled cloth, frontis detached and shows tape rust along spine edge of the frontis and the title, inscription dated 1918 to fep, rear joint split to top half
$30 C/B
Whitcombe and Tombs (1912) first edition of 1,000 copies (B401) viii 208pp.
[#4644 ]
20/7/2020ev
CAPOTE Truman

In Cold Blood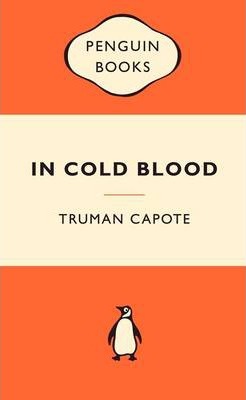 A masterpiece of journalism and a powerful crime thriller, inspired by a 300-word article in The New York Times, Capote spent six years exploring and writing the story of Kansas farmer Herb Clutter, his family and the two young killers who brutally murdered them.
An unflinching portrayal of a comprehensible and thoroughly human evil.
ISBN 9780141038391
crime spree, murder, documentary, non fiction, Clutter family Murder,Truman Capote, journalism
VG paperback
$9 A/A
Penguin 2008, 343pp
[PB1669 ]
18/7/2020ev
ANDERSON Len.

Coaches North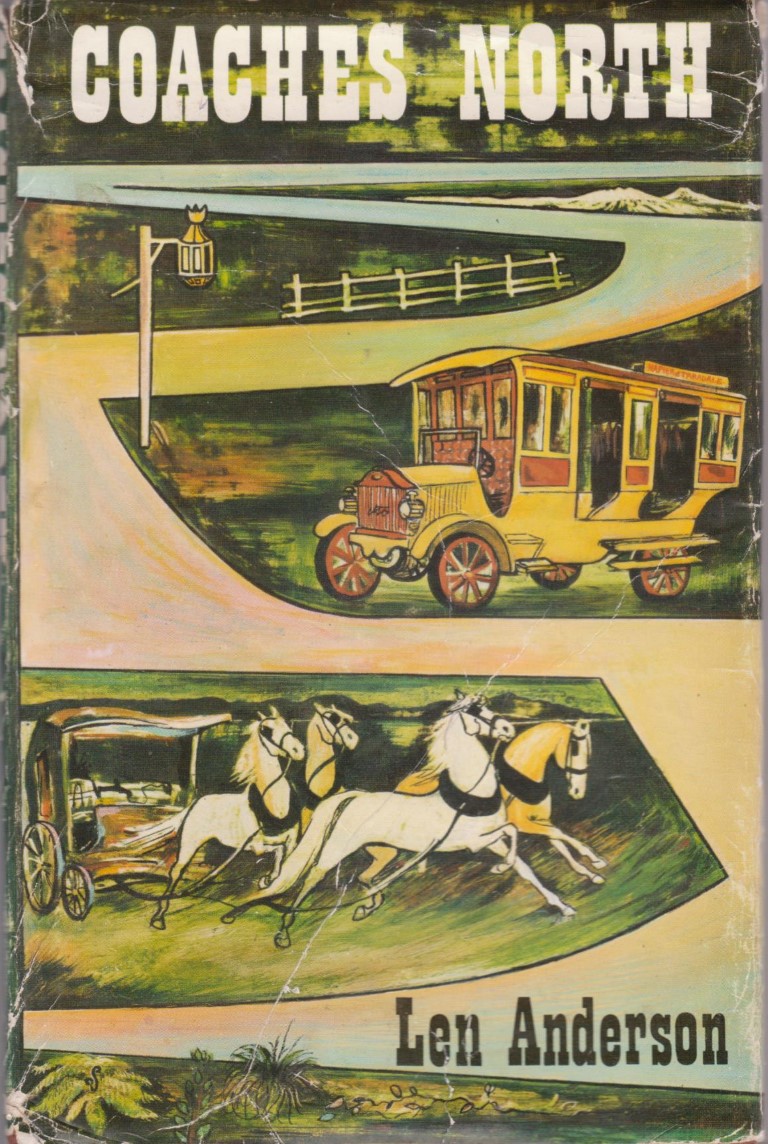 A history of the Hawke's Bay Motor Company, with details of the early development of the Napier-Taupo Road and the communities it serviced.
Well illustrated with photographs.
coaching, transport, Gisborne, Hastings
G+ hardback in G+ dust jacket.
Some bumping to the covers, and some wear and short tears to the jacket.
Internally a tidy copy.
$25 C/B
Reed 1967 First Edition, 124pp + plates.
[#4592 ]
GASKIN D. E.

The Butterflies and Common Moths of New Zealand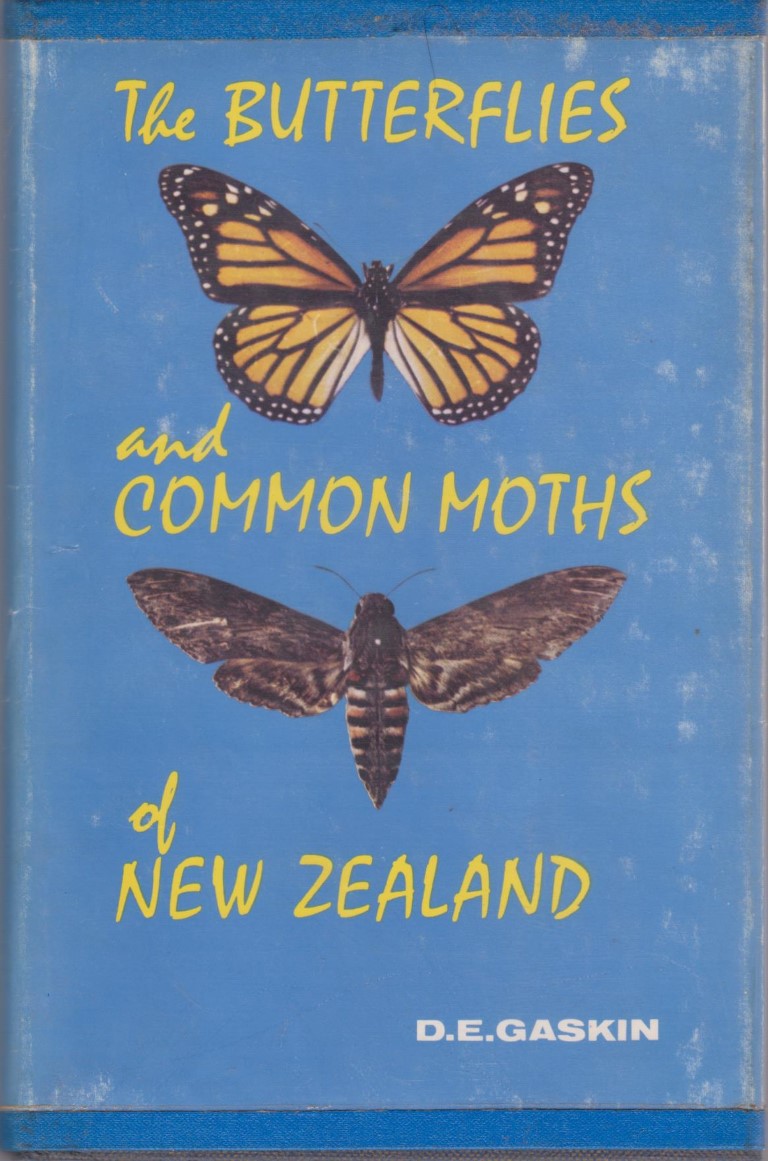 A good book for the beginner which details the most commonly found specimens, all 18 butterfly species and about 10 of the over 1,500 moths found in New Zealand.
Lepidoptera
VG hardback in VG dust jacket with plastic sleeve.
There is a 2x2 cm square cut from the blank back panel of the dust jacket.
$30 C/B
Whitcombe and Tombs Ltd. 1966 first edition, 219pp + plates, some in colour.
[#4593 ]
HEBERLEY Heather

Riding with Whales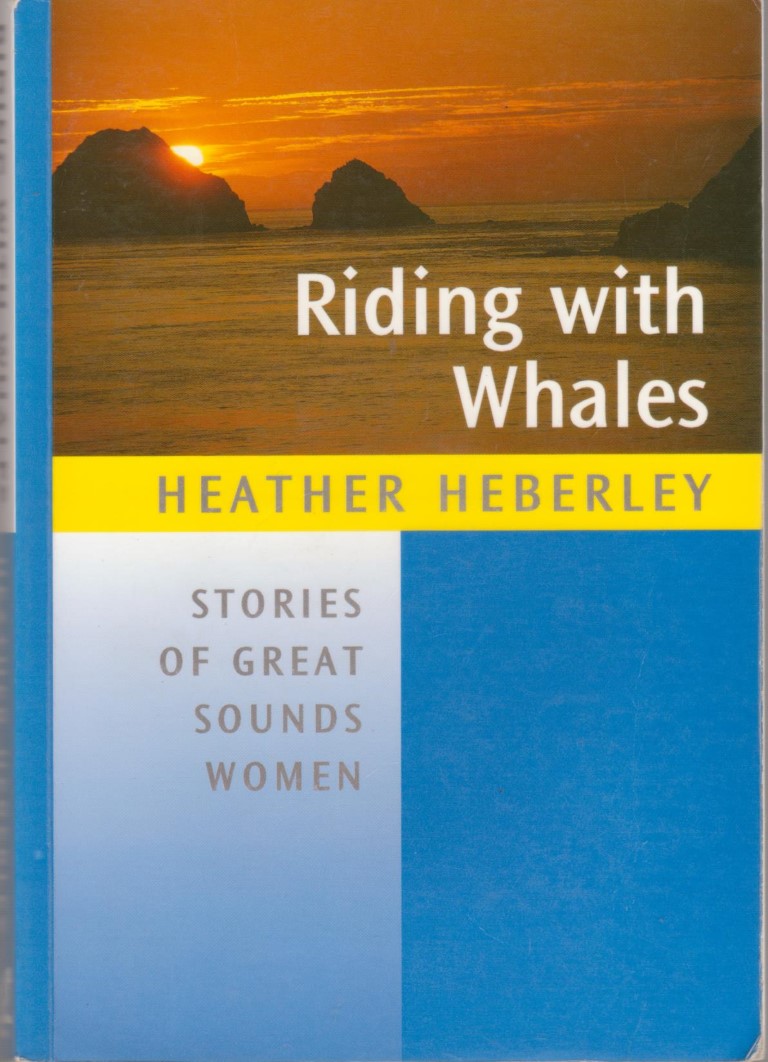 Stories of Great Sounds Women, being a social history of thirteen pioneer women of the Marlborough Sounds.
Interviewed by Heather, these women recount the hardships and joys of life from the early years of the twentieth Century onwards.
ISBN 9780908561759
Ruby Heberley
Milly Watson
Lily Reeves
Ida Scott
Hazel Baker
Mary Kirk Williams
Florence Fishburn
Betty derbyshire
Mavis Thomas
Ida Hebberd
Olive Burdekin
Cape Jackson women
Helen McLauchlan
Betty Baker
VG softback.
$15 C/B
Cape Catley September 1999 second edition, 260pp.
[#4594 ]
MASON R. A. K.

Collected Poems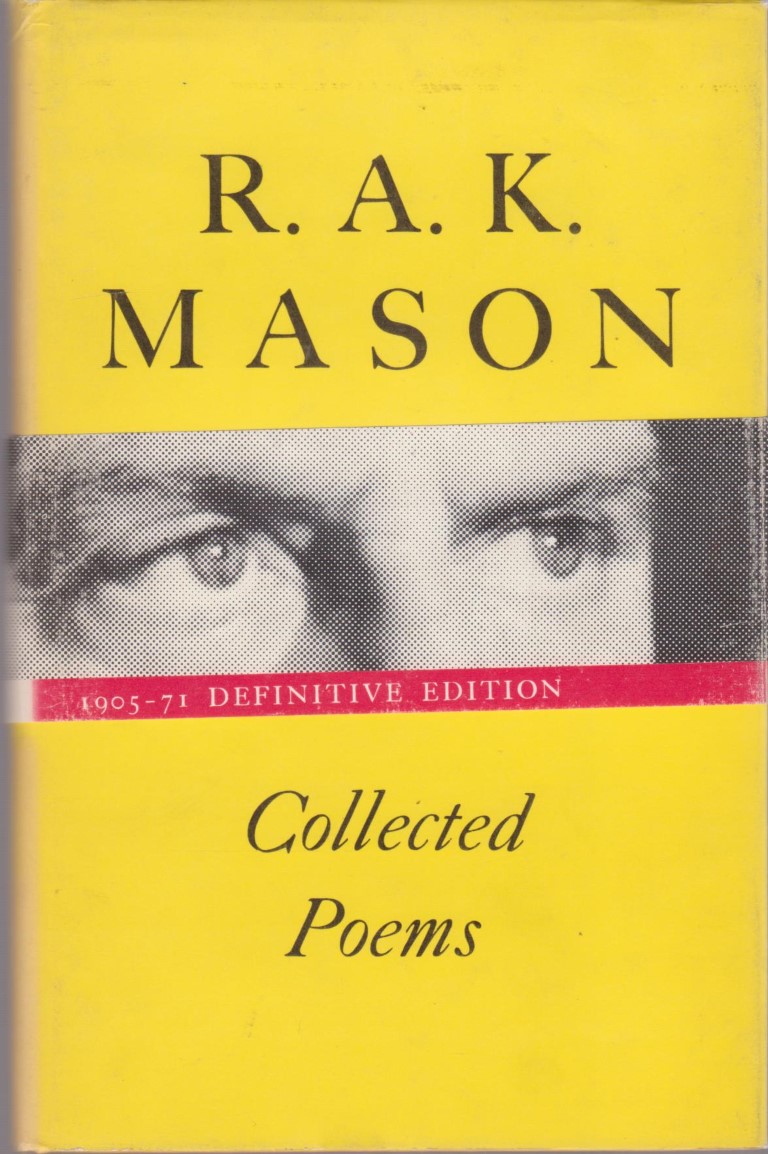 Definitive collection of Mason's (1905-1971) poetry, with an introduction by Allen Curnow
A New Edition, the third revision.
VG+ hardback in VG+ dust jacket, with original advertising band around the book
$35 C/B
Pegasus 1971, 113pp
[#4595 ]
HOLE Christina

A Dictionary of British Folk Customs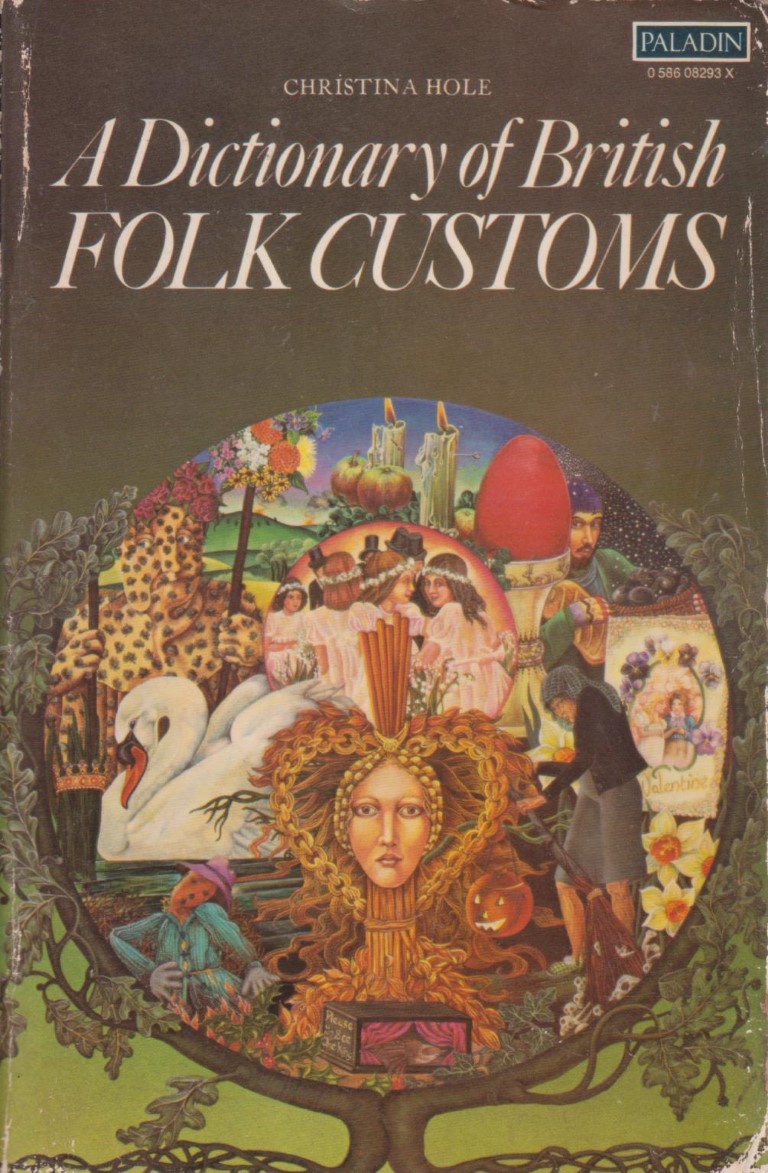 A full account with great detail of various British customs, including defunct ones.
ISBN 058608293X
social history, countryside customs, pagan, wassailing, furry dance, hobby horse, festivals
G+ paperback, browned pages
$10 C/B
Paladin 1978, 349pp.
[#4596 ]
STARHAWK

The Spiral Dance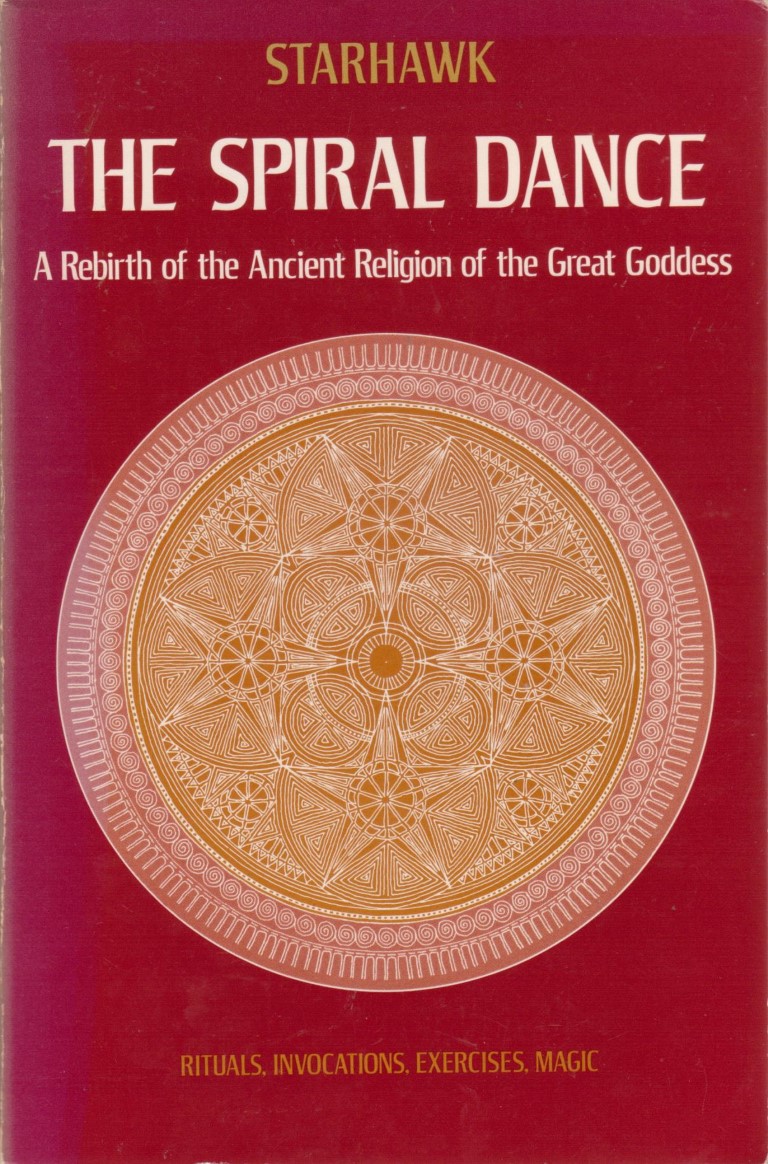 A rebirth of the ancient religion of the Great Goddess.
A reference book of the practices and philosophies of Witchcraft and a guide to the life-affirming ways in which readers can turn to the Goddess to deepen their sense of personal pride, develop their inner power, and integrate mind, body, and spirit.
A comprehensive overview of the growth, suppression, and modern-day re-emergence of Wicca as a Goddess-worshipping religion.
ISBN 9780060675356
wiccan rituals, invocations, exercises, magic, neo-pagan, gender studies
VG- softback with sunned spine
$20 C/B
Harper and Row 1979, 218pp.
[#4597 ]
GARDNER Laurence

Bloodline of the Holy Grail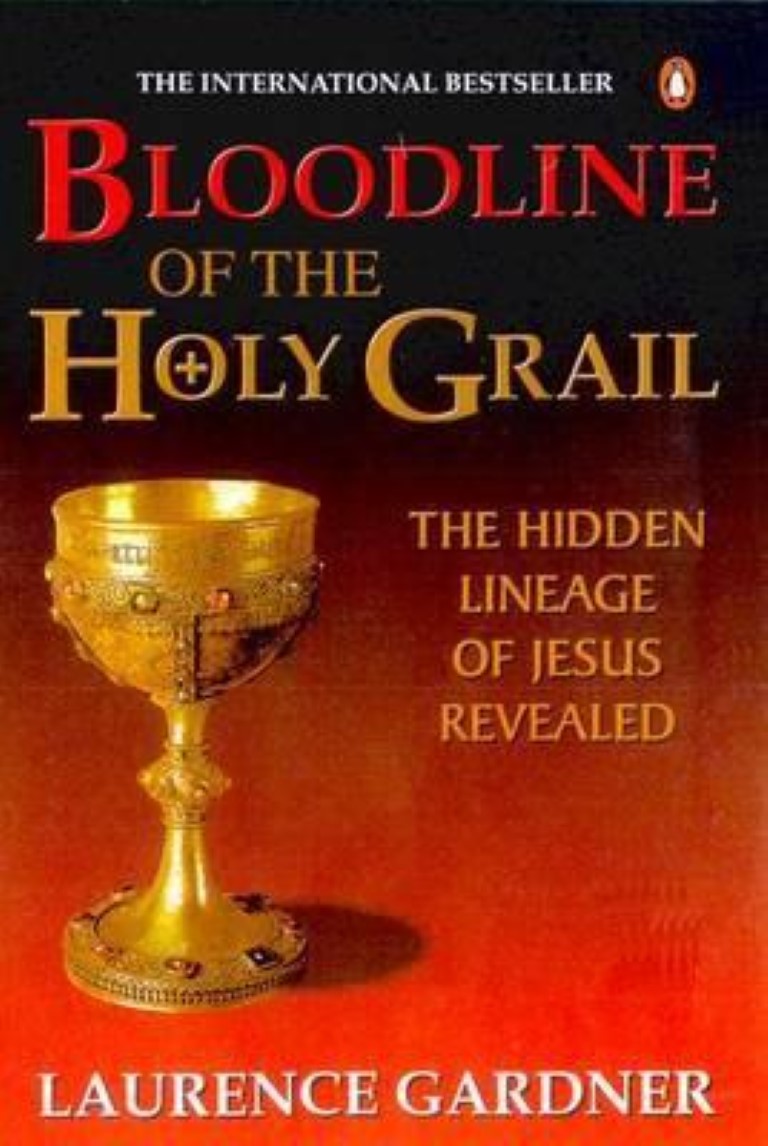 The Hidden Lineage of Jesus Revealed
From royal and suppressed archives comes documented proof of the heritage of Jesus in the West and the long awaited discovery of the Holy Grail.
New light is cast upon the Grail Code of Service and the venerated feminine element, upheld in chivalry but forsaken by the Church in order to forge a male dominated society.
Information concerning the descendent heirs of Jesus and his brother James.
Documents the hidden legacy of the Messiah and unveils facts about Mary Magdalene and Joseph of Arimathea.
Traces the sacred lineage through centuries of persecution and Inquisition, revealing a systematic suppression of authentic records and a strategic manipulation of the New Testament Gospels.
ISBN 9780141006154
christianity, arthurian, sion, jesus, conspiracy, religion
VG softback
$12 C/B
Penguin 2001, xvi 451pp + plates.
[#4598 ]
RAVENSCROFT Trevor

The Cup of Destiny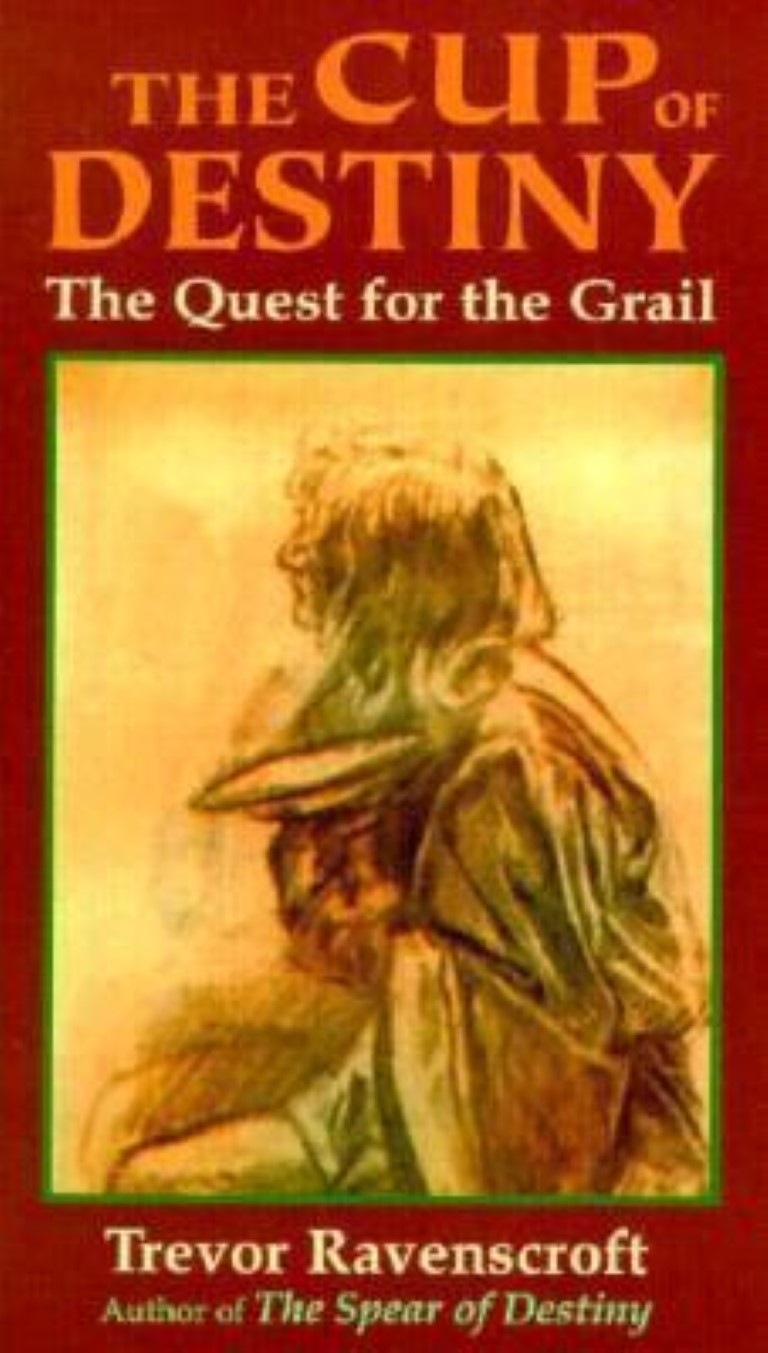 At the heart of the Grail mythos stands the question; who is Parzival?
Ravenscroft seeks to answer the many questions posed by readers of his Spear of Destiny, and to address a growing interest in the spiritual significance of the quest sagas of the Middle Ages.
ISBN 9780877285465
holy grail, christian, mysticism, arthurian cycle, king arthur
VG- softback
$20 C/B
Samuel Weiser 1997, 194pp.
[#4599 ]
HYDE Robin

Check To Your King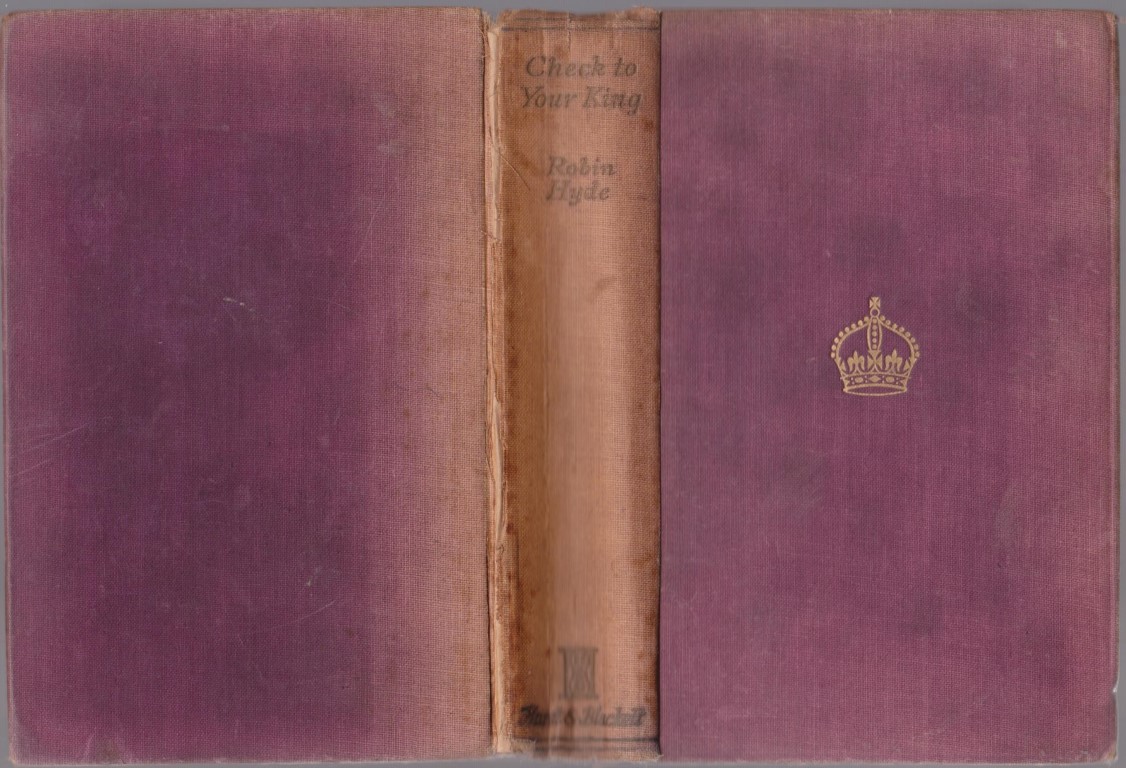 The Life History of Charles, Baron de Thierry, King Of Nukahiva, Sovereign Chief of New Zealand.
Fictional story about the real French nobleman who claimed title to parts of colonial New Zealand.
women's writing, Iris Wilkinson, colonial historical fiction
G- hardback with no dust jacket.
Lower joint split and repaired, spine faded, ex-library with stamps etc to end-papers and the bottom of the chapter title for part two only
$35 C/C
Hurst and Blackett London, undated but states "2nd Impression", 288 + 48pp adverts for 1936
[#4600 ]
IRVING David

Churchill's War
Volume One The Struggle for Power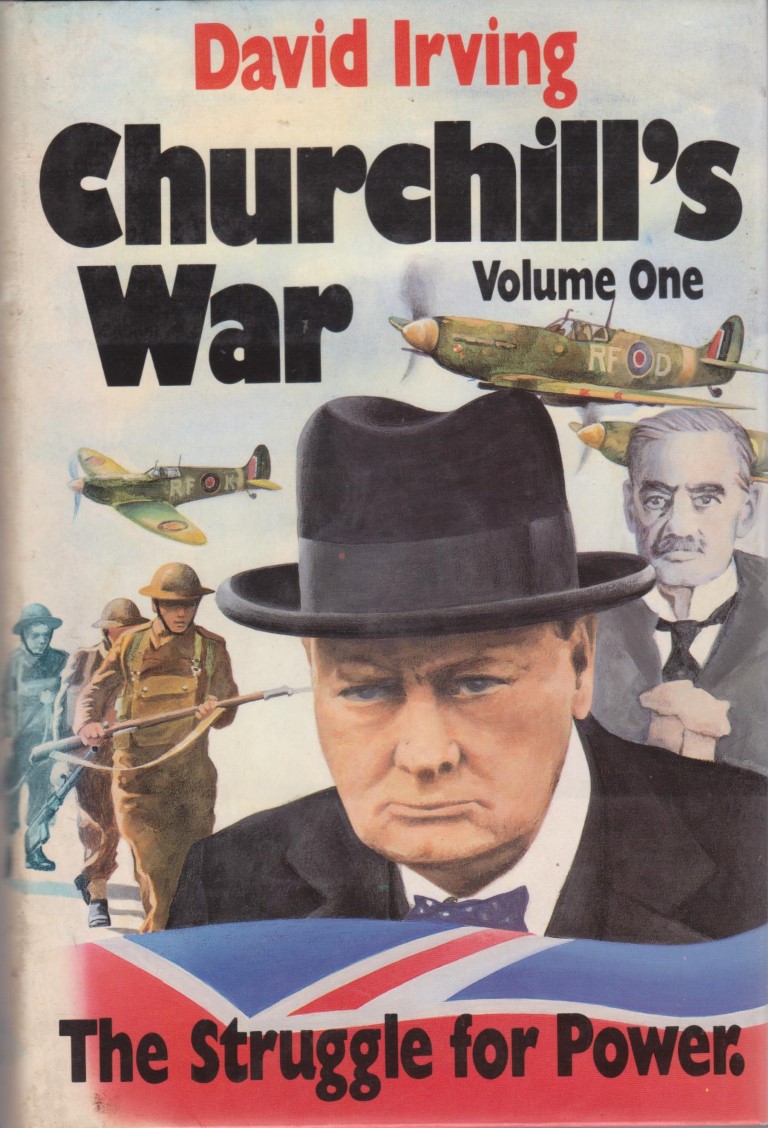 Irving shows Churchill as a belligerent warmonger forcing Britain and her colonies into an unnecessary and brutal war which cost the Empire and led to forty years of the Cold War as well as the nuclear age.
Irving's scholarship has never been doubted, although his conclusions have been denied.
ISBN 0947117563
winston churchill, ww2, wwii, political biography, politics
VG hardback in VG- dust jacket with sun-faded spine
$85 D/D
Veritas 1987 first edition, 666pp.
[#4601 ]
DUNN Michael

Maori Rock Art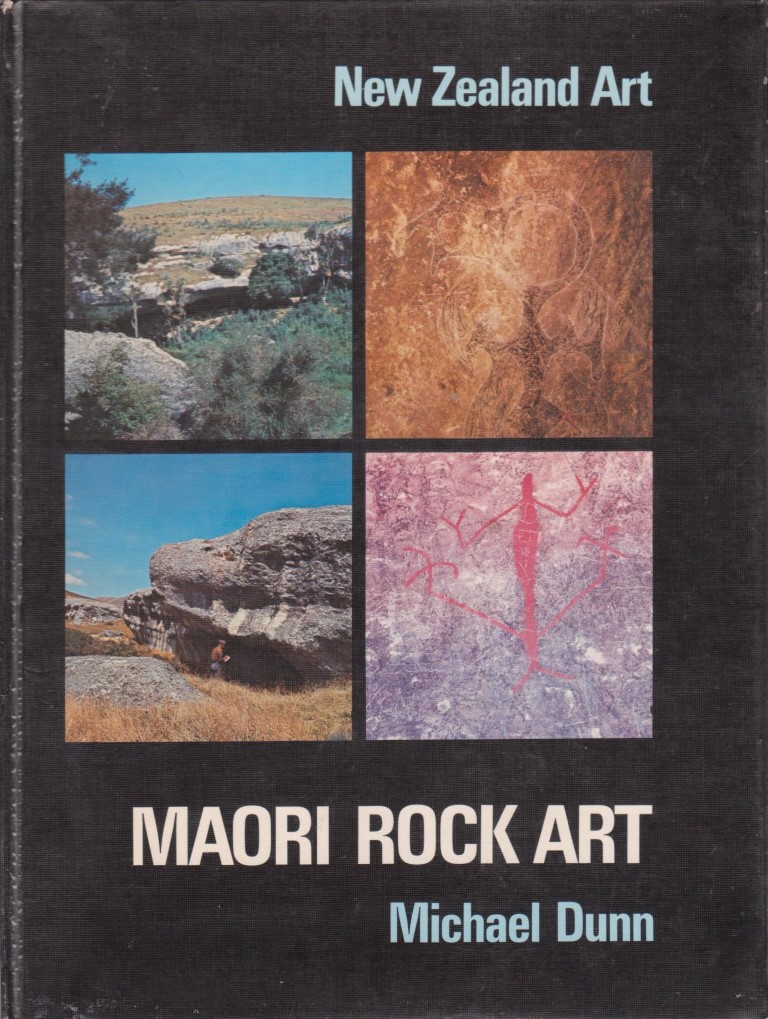 Part of the New Zealand Art series.
Gives good photos and diagrams of examples, most of them from South Canterbury as well as a few from near Rotorua.
ISBN 0589004743
petroglyphs, primitive art, archeology
VG+ hardback, name crossed out to free end paper.
$25 B/B
Reed 1972 first edition, 32pp.
[#4602 ]
SKINNER Damian

Don Binney
Nga Manu/ Nga Motu-Bird Islands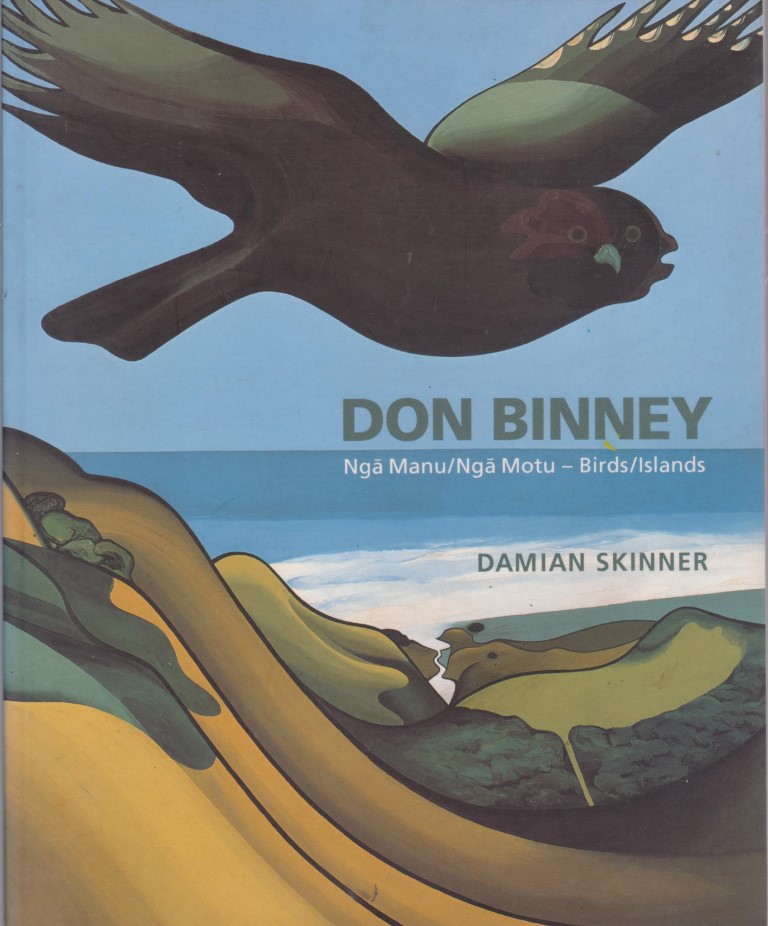 Discusses 75 of Binney's paintings, which are reproduced in full colour.
ISBN 9781869402884
nz art, modern art, monograph
VG- softback, some mild soiling to covers
$55 B/B
Auckland University Press 2003 first edition, 130pp.
[#4603 ]
COOK Captain James

The Journals of Captain Cook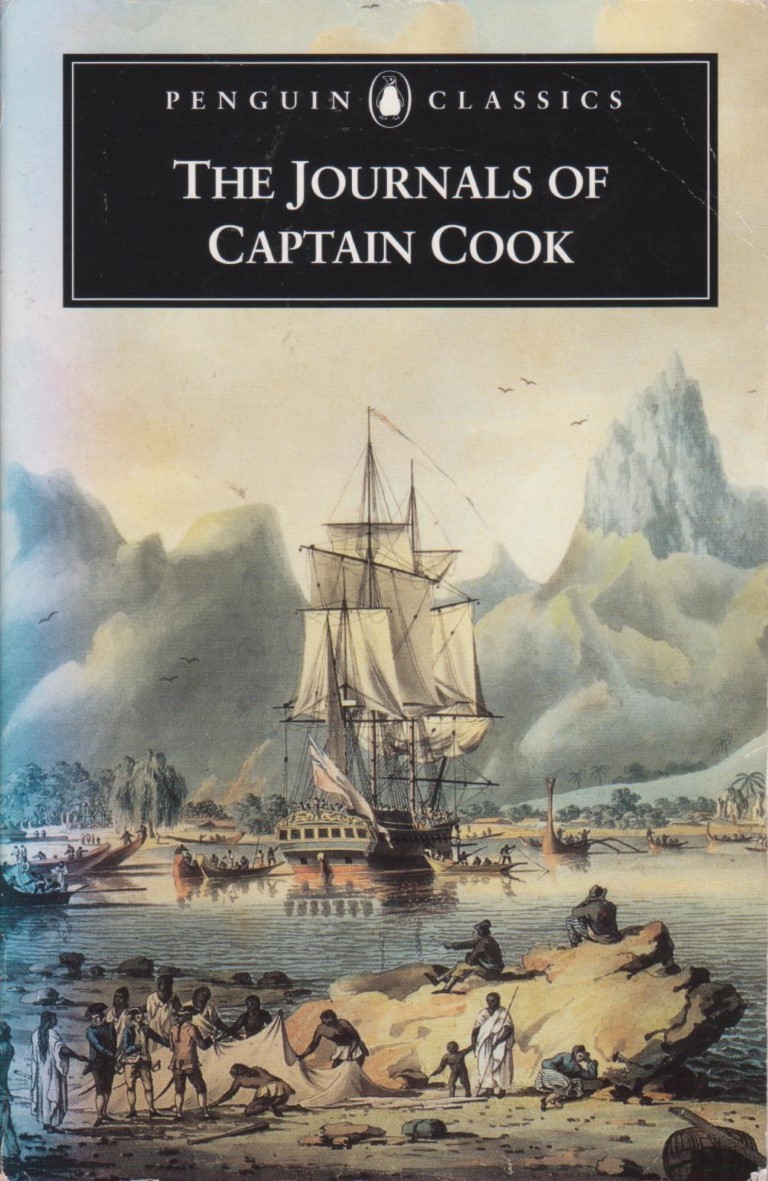 This is a selection by Philip Edwards from Beagleholes four volume edition.
Cook led three famous expeditions to the Pacific Ocean between 1768 and 1779, ranging from the Antarctic to the Arctic Sea.
He charted Australia and the whole coast of New Zealand, and brought back detailed descriptions of the natural history of the Pacific.
It was not until the 20th century that the original journals were published in Beaglehole's definitive edition.
This edition of The Journals tells the story of these voyages as Cook wanted it to be told, radiating the ambition, courage and skill which enabled him to carry out an unrivalled series of expeditions in dangerous waters.
ISBN 9780140436471
Endeavour, Resolution, Discovery, first contact, British maritime
VG paperback
$12 C/B
Penguin 1999, 436pp + maps, glossary, indexes
[#4604 ]
LE DROIT HUMAINE

An Outline of the Origins and Developemnt of the Order of International Co-Freemasonry "Le Droit Humaine"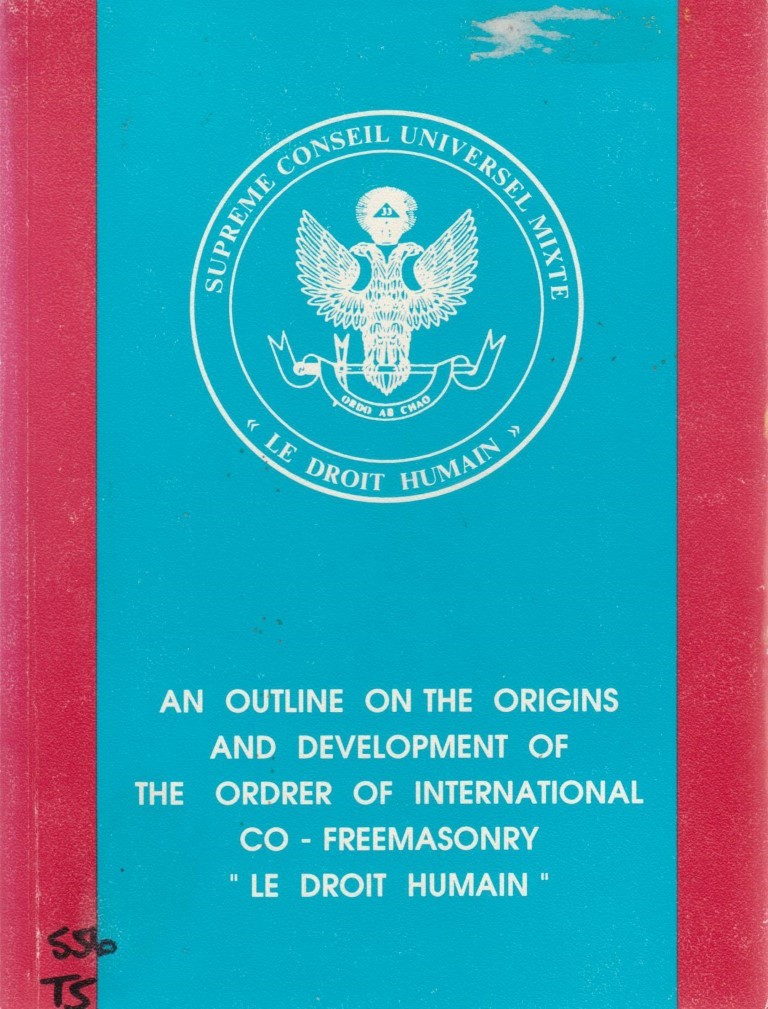 Marks the Centennial of the order.
masonry, free masonry, friendly society
VG- black marker number to cover, first page, small spot of soiling rear cover
$10 C/B
Le Droit Humaine 1993, 73pp.
[#4605 ]
STEINER Rudolf

Lectures on the Gospel of St. Luke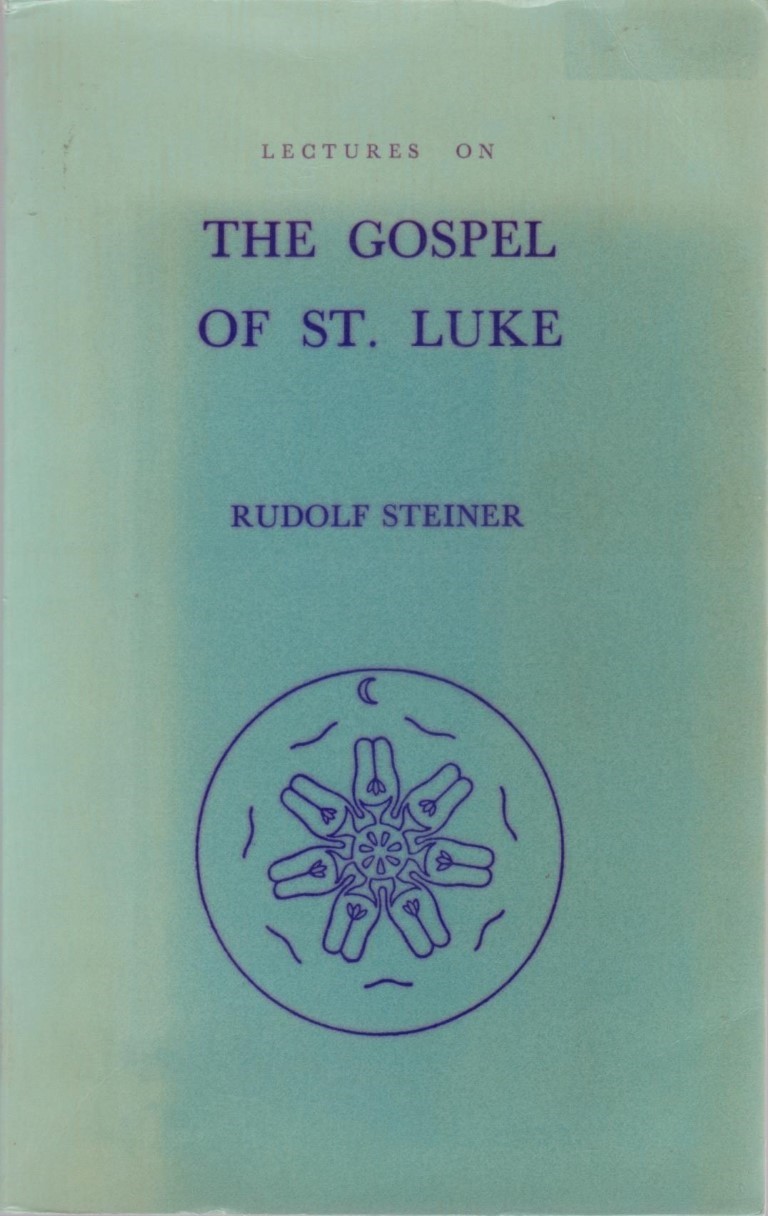 Ten lectures given in Basle 15-26th September 1909 translated by D S Osmand and Owen Barfield.
Discusses the universal mysticism found in the gospel with reference to Buddha, Zarathustra etc.
ISBN 0854402993
anthroposophy, christian, mysticism
G+ softback with some cover fading, marker number to first page.
$20 C/B
Rudolf Steiner Press 1975, 203pp.
[#4606 ]
MAHY Margaret

The Little Witch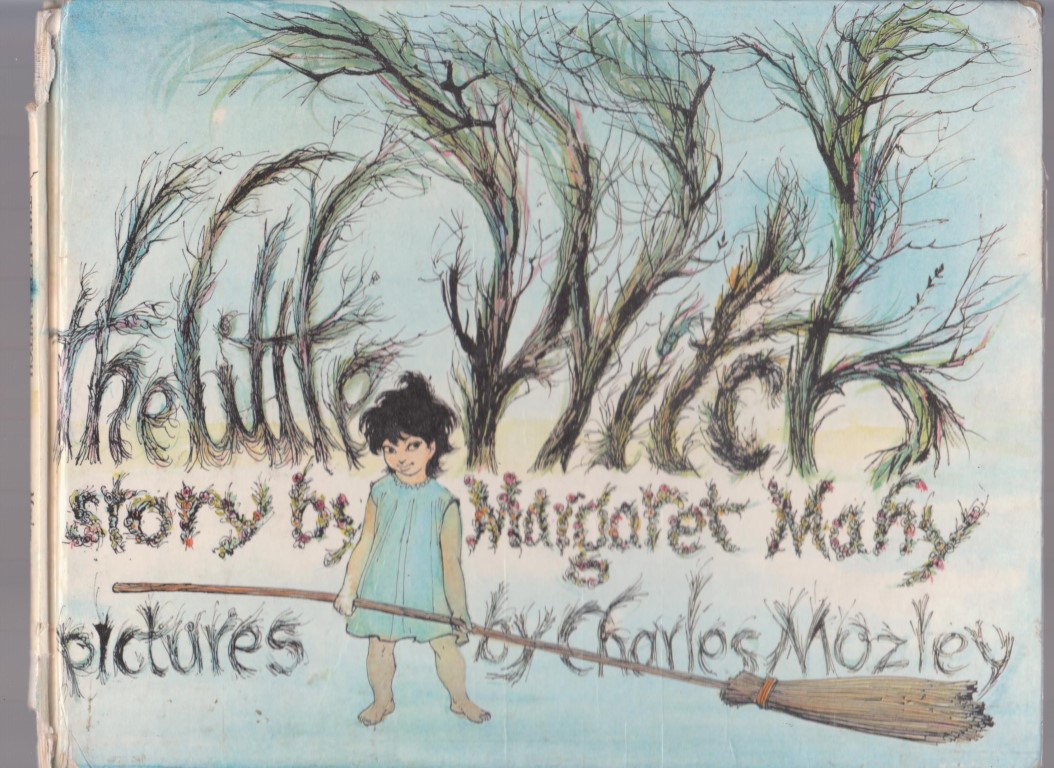 A charming story of the innocent mischief a little lost witch can cause.
Illustrated by Charles Mozley.
Originally the story was published in the New Zealand School Journal.
ISBN 0460058002
new zealand, illustrated children's fiction
G+ hardback with no dust jacket.
Spine has chipping loss at both ends, corners are rubbed.
Some minor foxing or soiling to edges.
$35 B/B
J M Dent and Sons 1970 first edition, 24pp.
[#4607 ]
WILDSMITH Brian

Wild Animals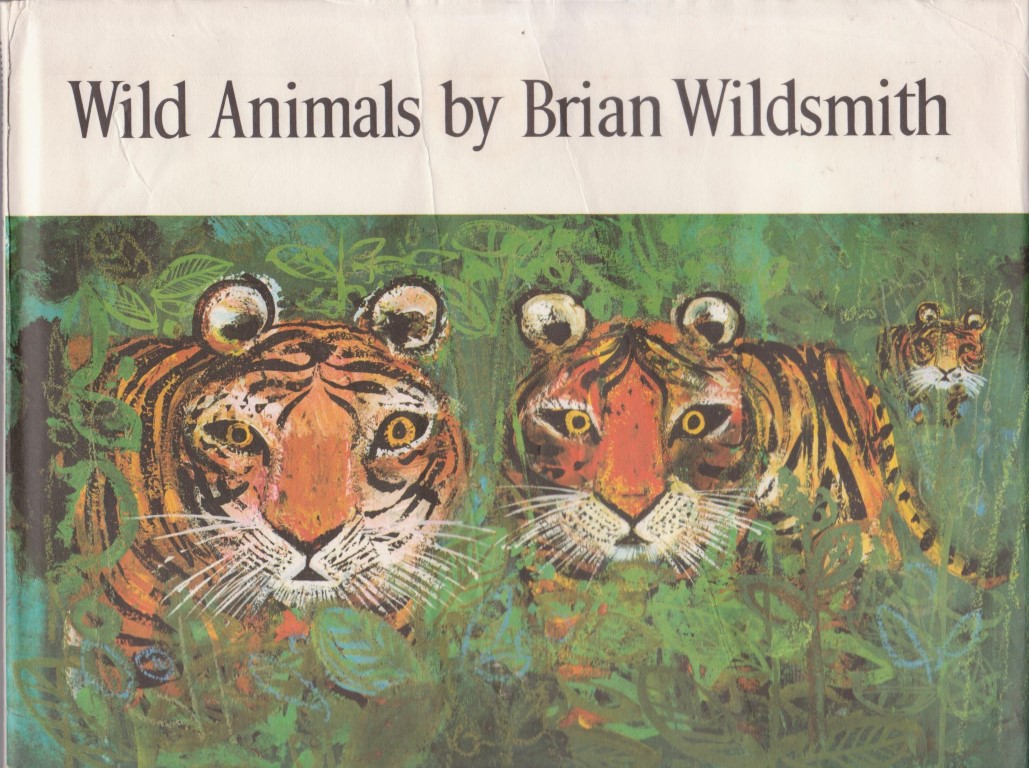 Beautiful full page and full colour illustration of animals with a caption naming their grouping; i.e. A skulk of Foxes, an Ambush of Tigers etc.
G+ hardback in G+ dust jacket.
$20 B/B
Oxford University Press 1971, 32pp.
[#4608 ]
FRAZER J. G.

The Golden Bough, a study in magic and religion.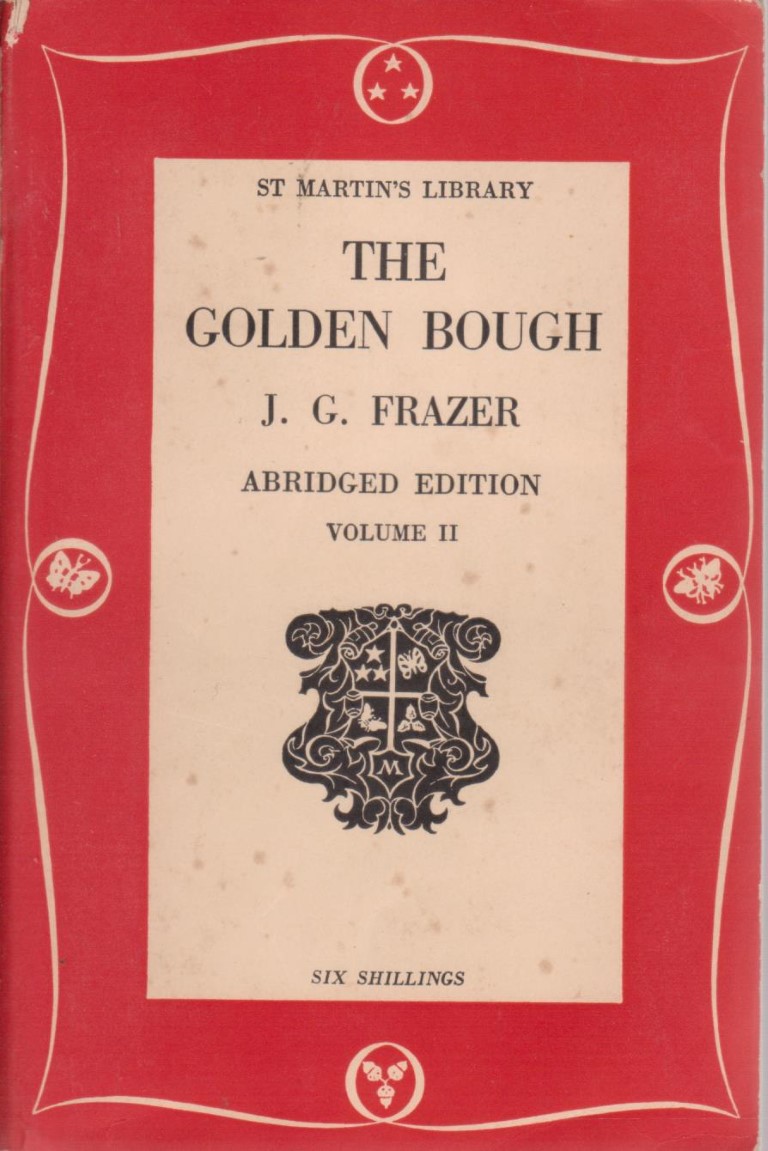 Second part of a 2 volume abridgement.
This volume includes Dying Gods, Corn Spirits, Scapegoats, Balder, Fire festivals.
mythology, fertility, indo-european
VG paperback
$10 A/B
MacMillan in the St Martins Librray 1957 first thus, viii 485-971.
[PB1662 ]
PLAIDY Jean

The Rise, Growth and End of the Spanish Inquisition
3 Vol Set.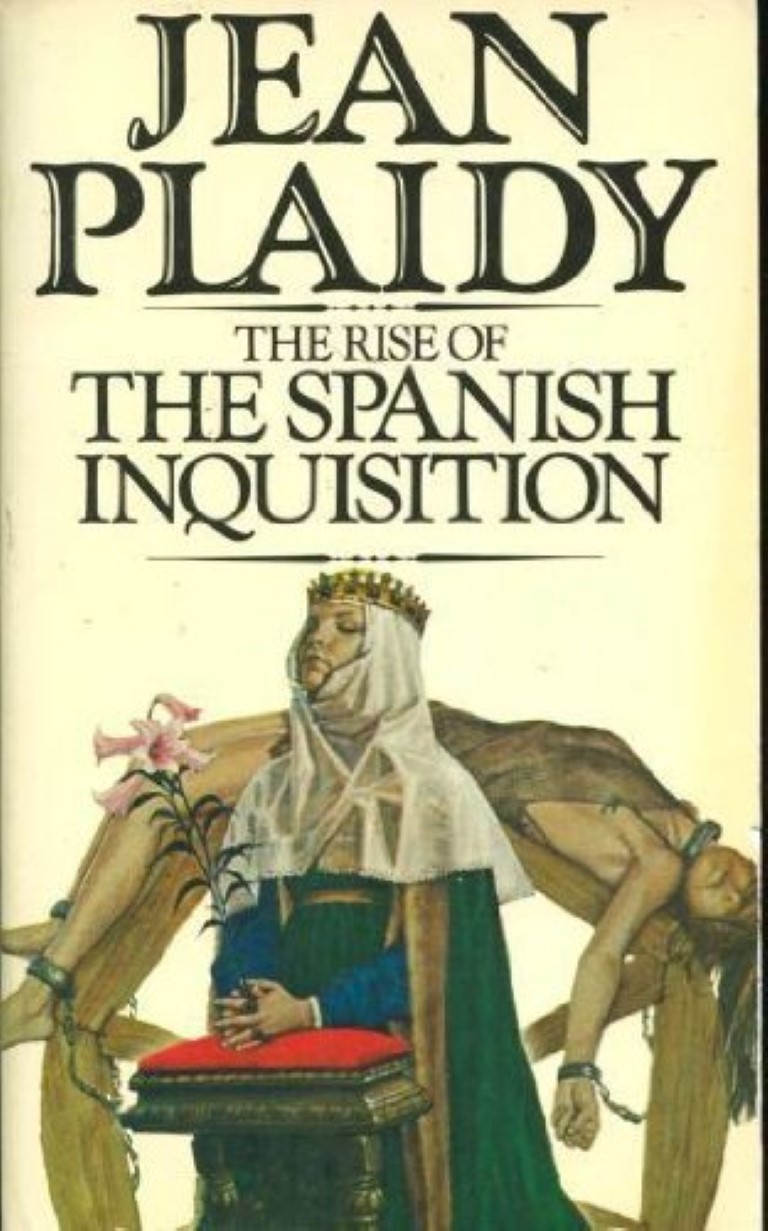 Three paperback volume set of Jean Plaidy's history of the Spanish Inquisition.
ISBN0352302119
Witchcraft, Heresy, Heretic, Torquemada, Religion, Christianity
VG paperback, vol 2 and 3 have remainder stripes to bottom edges.
$20 A/B
Star Books 1978 first paperback editions, 200-220pp per volume
[PB1663 ]
JUDGE DREDD written by John Wagner and Aland Grant, Drawn by Ron Smith

Judge Dredd vs Otto Sump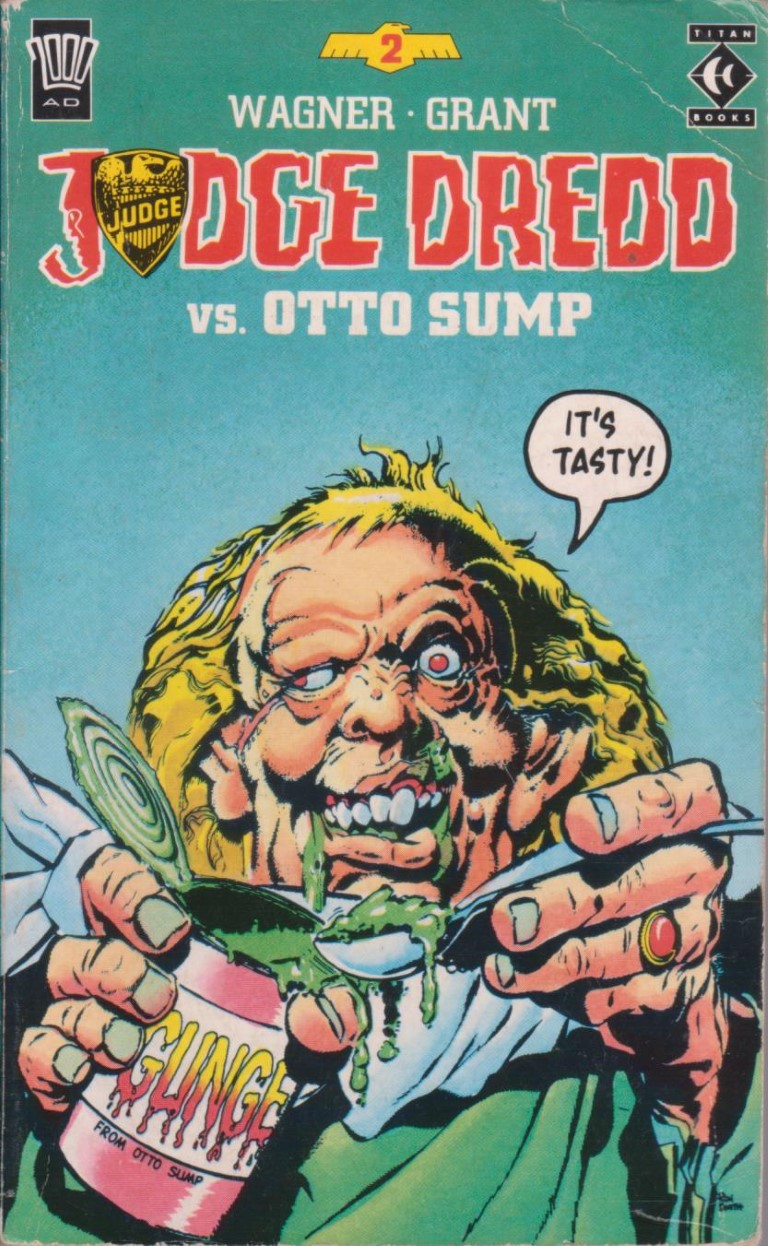 Judge Dredd Graphic paperbacks #2
Dredd must deal with Mega-City One's weirdest (and ugliest) entrepreneur, Otto Sump, whose disgusting stunts for making money can turn even a Judge's stomach.
The flabbiest, foulest and funniest stories of all time.
Reprints Dredd story from 2000 AD magazine in a paperback book format.
ISBN185286110X
graphic novel, 2000AD, british
VG- light wear to joints, minor soiling, corner crease
$10 A/B
Titan Books 1988 first edition, unpaginated, circa 150pp.
[PB1664 ]
HESSE Hermann

Steppenwolf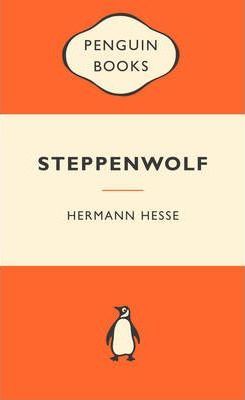 A Faustian story of the humanization of a middle-aged misanthrope.
A "savage indictment of bourgeois society".
This self-portrait of a man who felt himself to be half-human and half-wolf can be seen as a plea for rigorous self-examination and an indictment of intellectual hypocrisy.
ISBN 9780141045535
Translated by Basil Creighton, revised by Walter Sorrell
VG paperback
$8 A/A
Penguin 2009, 253pp.
[PB1665 ]
TURNER Ethel

Seven Little Australians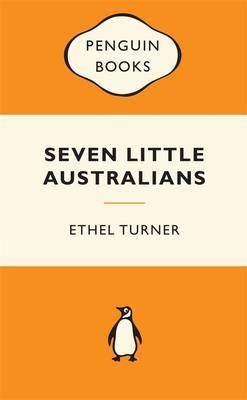 Judy's father, Captain Woolcot, found his vivacious, cheeky daughter impossible; but all seven children were really too much for him and most of the time they ran wild at their rambling riverside home, Misrule.
Step inside and meet them all; dreamy Meg, and Pip, daring Judy, naughty Bunty, Nell, Baby and the youngest, 'the General'.
Come and share in their lives, their laughter and their tears.
ISBN 9780143204862
australian, children's fiction, colonial
VG paperback
$8 A/A
Penguin 2010, 177pp.
[PB1666 ]
KERMODE Frank

Fontana Modern Masters Philosophy Series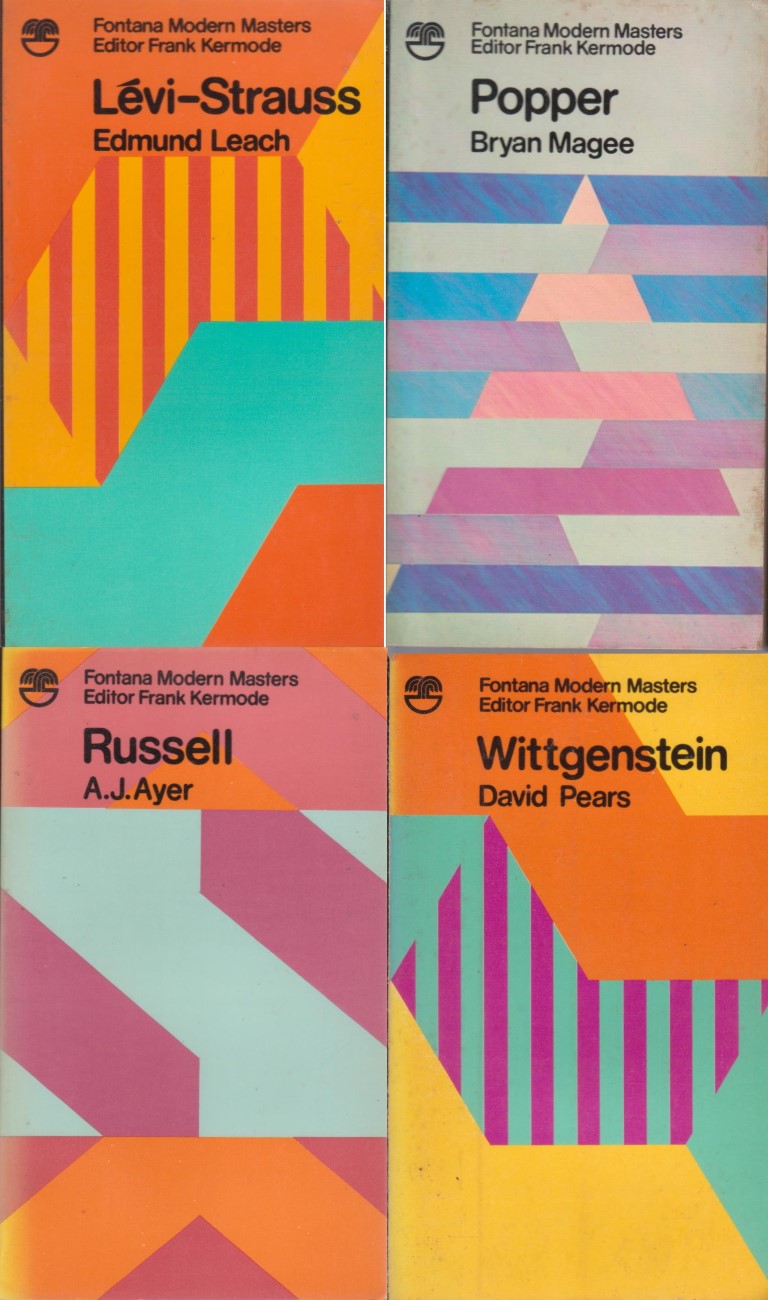 Four titles giving an overview of the philosophical thought of these important thinkers.
Levi-Strauss by Edmund Leach
Popper by Bryan Magee
Russell by A J Ayer
Wittgenstein by David Pears
ISBN 0006322557 / 0006329934 / 0006329659 / 0006324290
modern philosophers, twentieth century philosophy, introduction
VG- paperbacks
$20 A/B
Fontana 1974 / 1979 / 1972 / 1975, approx. 110-180 pages per book.
[PB1667 ]
13/7/2020ev
McLELLAND Lilith

The Salem Witches Book of Love Spells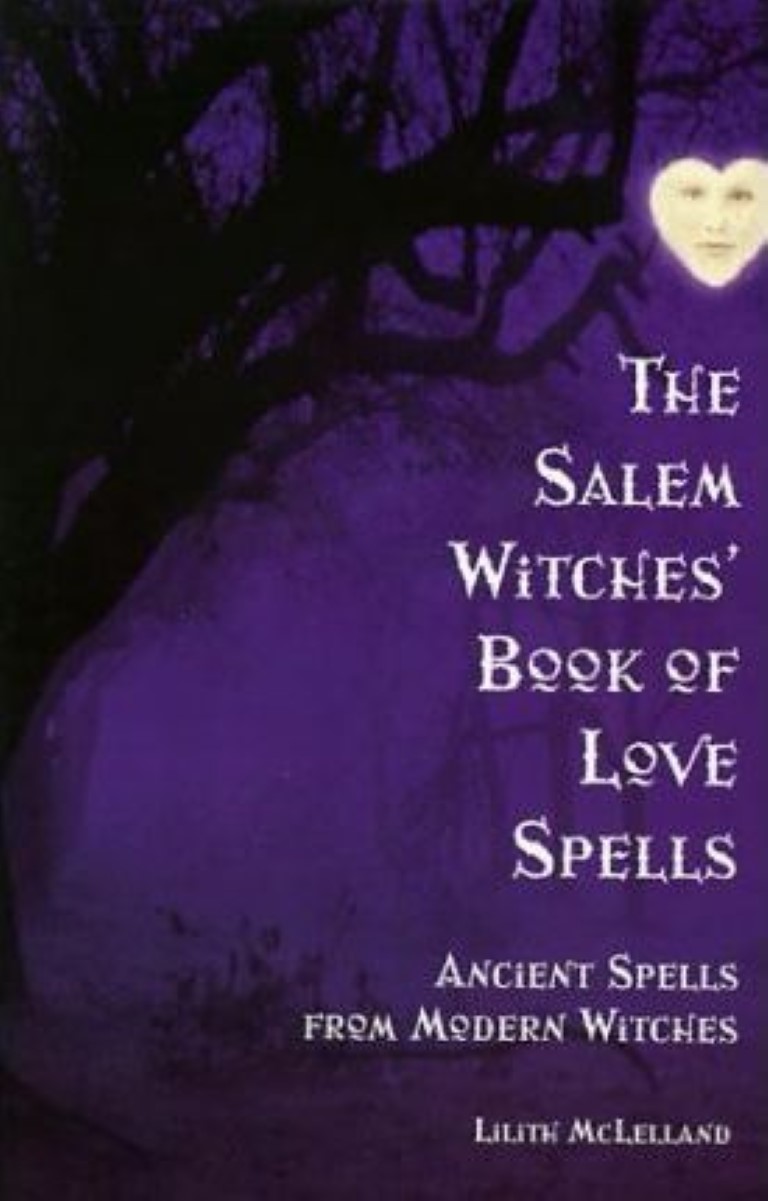 Ancient Spells from Modern Witches, mainly to do with relationships and love, includes runic charms.
Incantations, aphrodisiacs, and love potion recipes, some dating from the fifteenth century.
ISBN 0806520205
wiccan, witchcraft
VG- softback.
$20 C/B
Citadel Press 1999, 152pp.
[#4550 ]
CHRISTIAN SCIENCE

A century of Christian Science Healing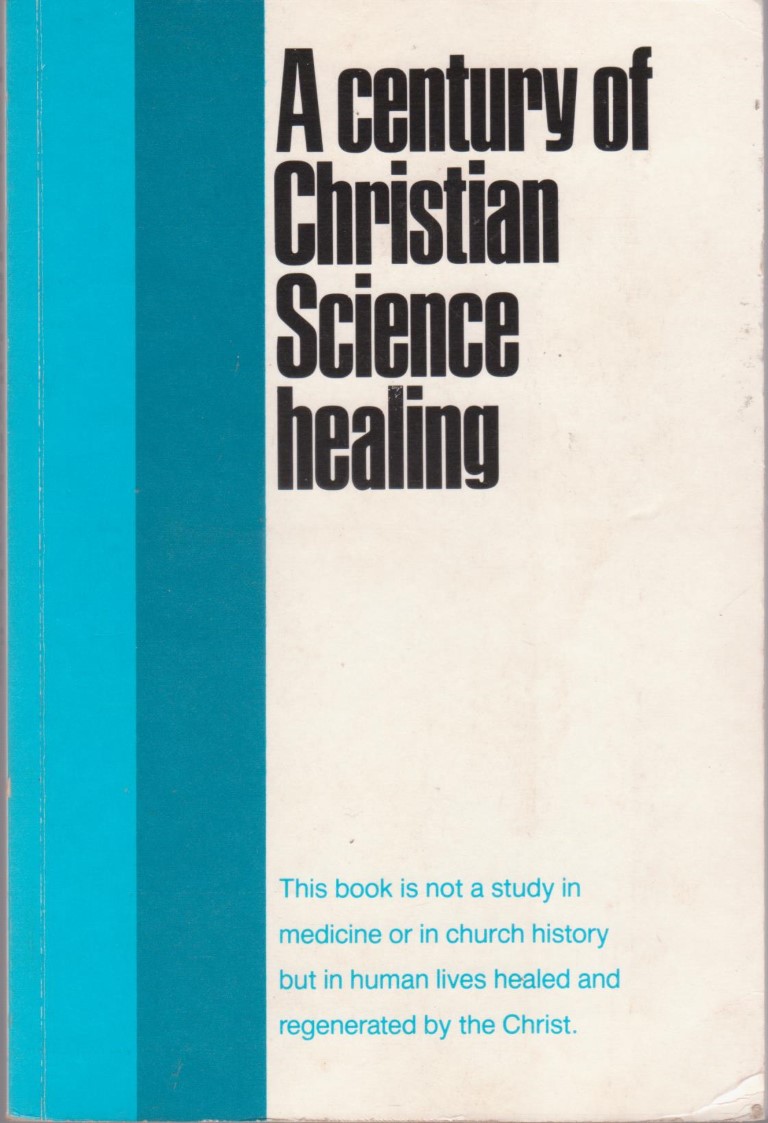 Testimonies from one hundred years of the healing ministry founded by Mary Baker Eddy
ISBN 0875100678
faith healing
VG softback.
$10 C/B
The Christian Science Publishing Society 1966, 256pp.
[#4551 ]
WAITE Arthur Edward

The Book of Black Magic and Ceremonial Magic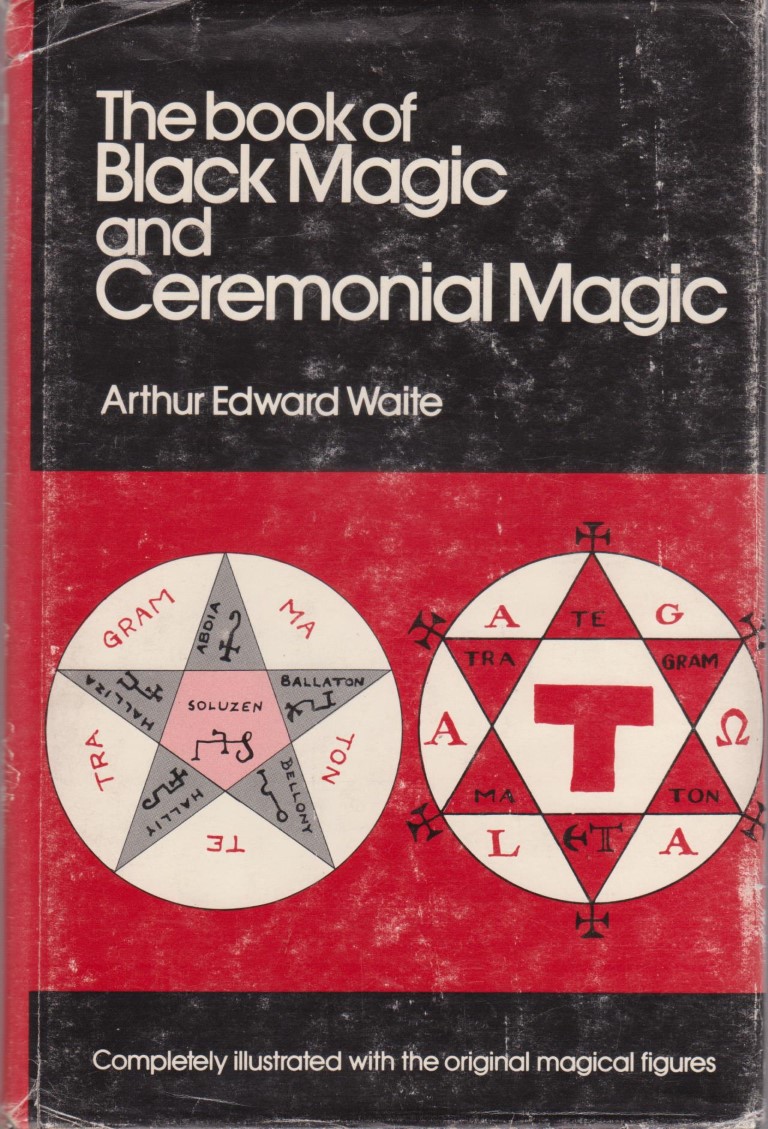 The secret tradition in Goetia, including the rites and mysteries of Goetic theurgy, sorcery and infernal necromancy.
Includes the rituals of Transcendental Magic, Composite Rituals, Black Magic, Solomonic Magic.
ISBN 0883560135
occult, grimoire
VG cloth hardback in VG dust jacket with minor wear.
$125 C/C
Causeway 1973 first edition thus, xxxv 337pp.
[#4552 ]
HOLLAND Tom

Deliver Us From Evil.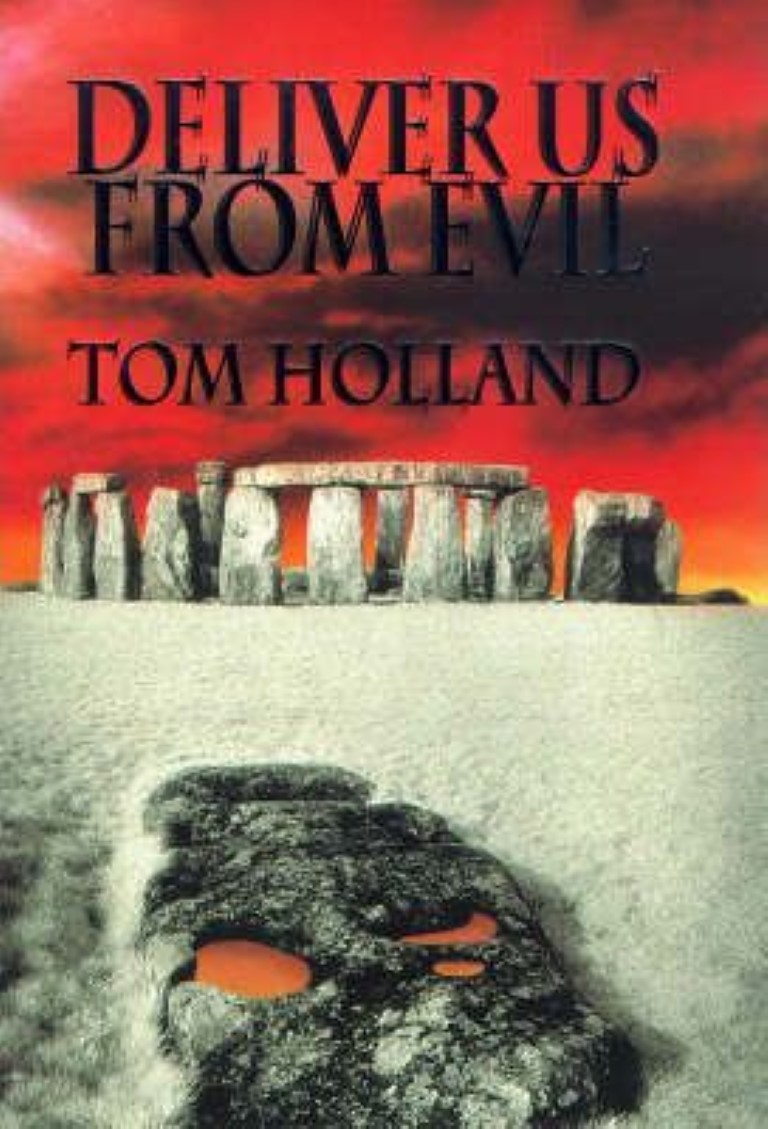 Wiltshire, during the dying days of Oliver Cromwell's Republic. Robert Vaughn is the son of a Parliamentary officer, investigating a series of grisly murders which suggest a link with Satanic rituals.
Led along a dark path to vampirism and beyond, he attempts to fight an evil killer.
A horror set in Restoration England and Salisbury Plain/ London, Murder, vampires, Dr John Dee, the Voynich mystery, by acclaimed author of The Vampyre and Supping With Panthers
ISBN 0316882488
VG+ hardback in VG+ dust jacket
$20 C/C
Little Brown 1997 First Edition, 406pp
[#4553 ]
SPARROW Gerald

Satan's Children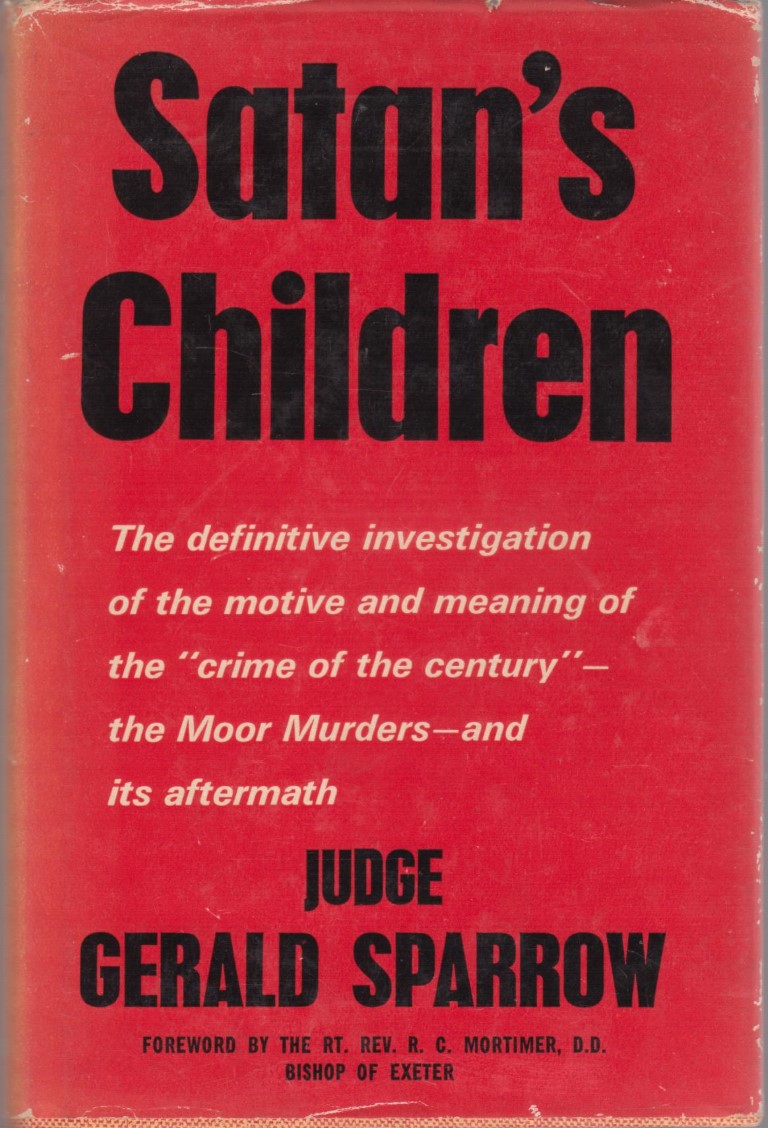 The definitive investigation of the motive and meaning of the ' crime of the century'...and its aftermath
An insightful look into the characters of the two murderers and the trial that found them sane and guilty.
Sparrow asks whether they were not in fact insane in a way that the law does not recognise.
Why does the law ignore perversion as a form of insanity?
What part does sexual perversion play in murder?
Chapter X = The Sexual Pervert and the Law, XI= The Sex Slaves.
moors murders, Myra Hindley, Ian Brady, child killers, psychology
VG hardback in VG dust jacket
Three line name inscription on end paper.
$20 C/C
Odhams 1966 First Edition, 191pp + plates.
[#4554 ]
2/7/2020ev
ORWIN Joanna

Riccarton and the Deans family
History and heritage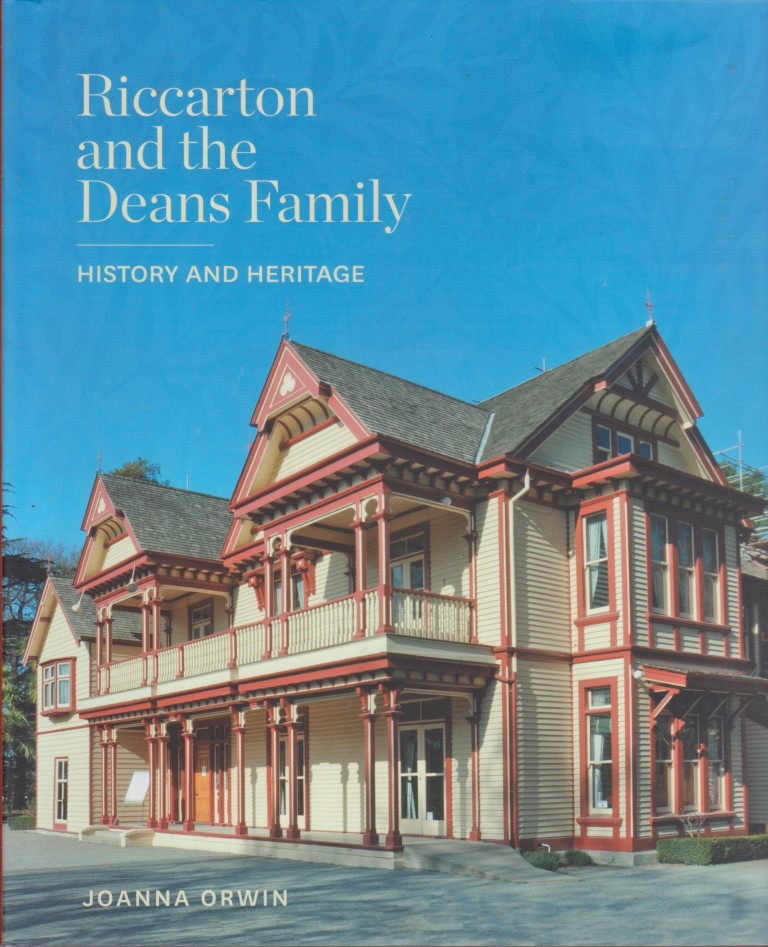 The history of Riccarton Bush and its association with the Deans family encapsulates the natural and social history of Canterbury.
The Deans brothers established the first successful farm on the Canterbury plains in 1843.
Jane Deans ensured the Deans family had a role in the history of the settlement of Canterbury, and the gift of Riccarton Bush to the people of Canterbury 100 years ago started a new chapter in the forest's recovery and the restoration of both historic houses.
In 2010-11 earthquakes badly damaged Riccarton House, but this special place has survived through the Riccarton Bush Trust's heroic efforts to secure the house's future.
Includes colour illustrations, bibliographical references and index.
ISBN9781869539030
Christchurch, Deans family, colonial, heritage,
NEW so VG+ hardback in VG+ dust jacket
$30 B/D
David Bateman 2015 first edition, 271pp.
[#4534 ]
29/6/2020ev
HOWES Edith

Maoriland Fairy Tales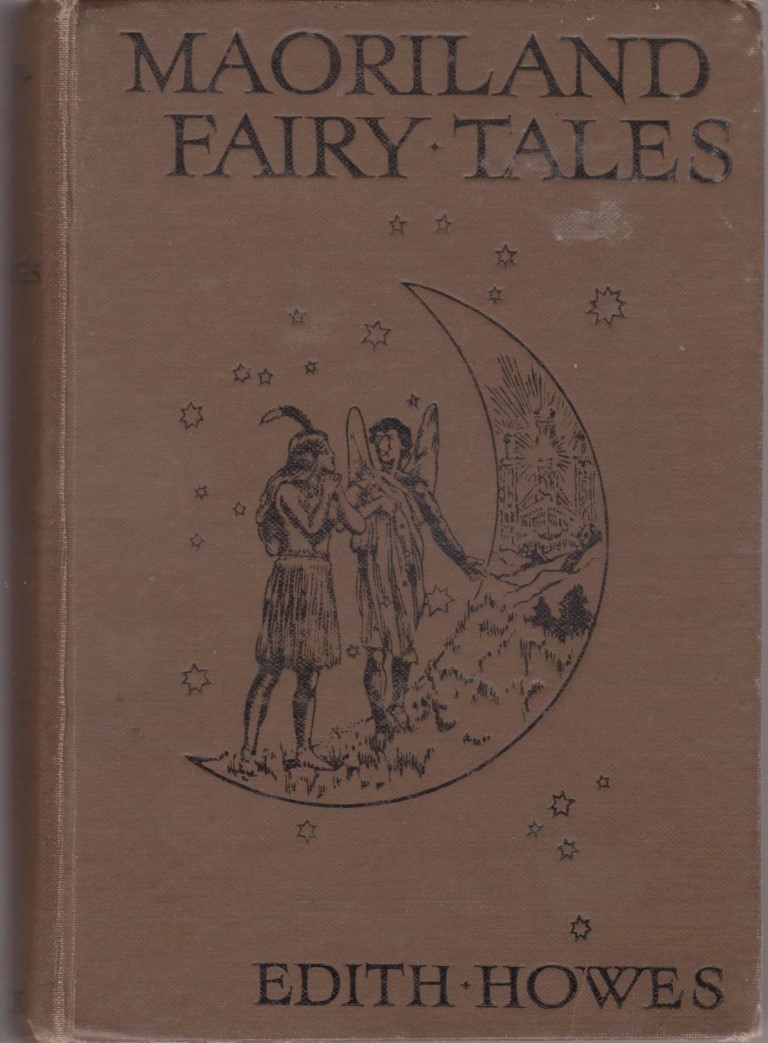 Traditional Maori fairy tales and legends retold.
Illustrations are on plates line as well as four colour ones.
myth, folk tales, maoritanga
VG- cloth hardback with light wear to boards, light foxing, lacks fep.
$35 C/C
Ward Lock 1936 reprint, 224pp + plates +20pp adverts.
[#4514 ]
CLIFF Tony

Rosa Luxemburg, a study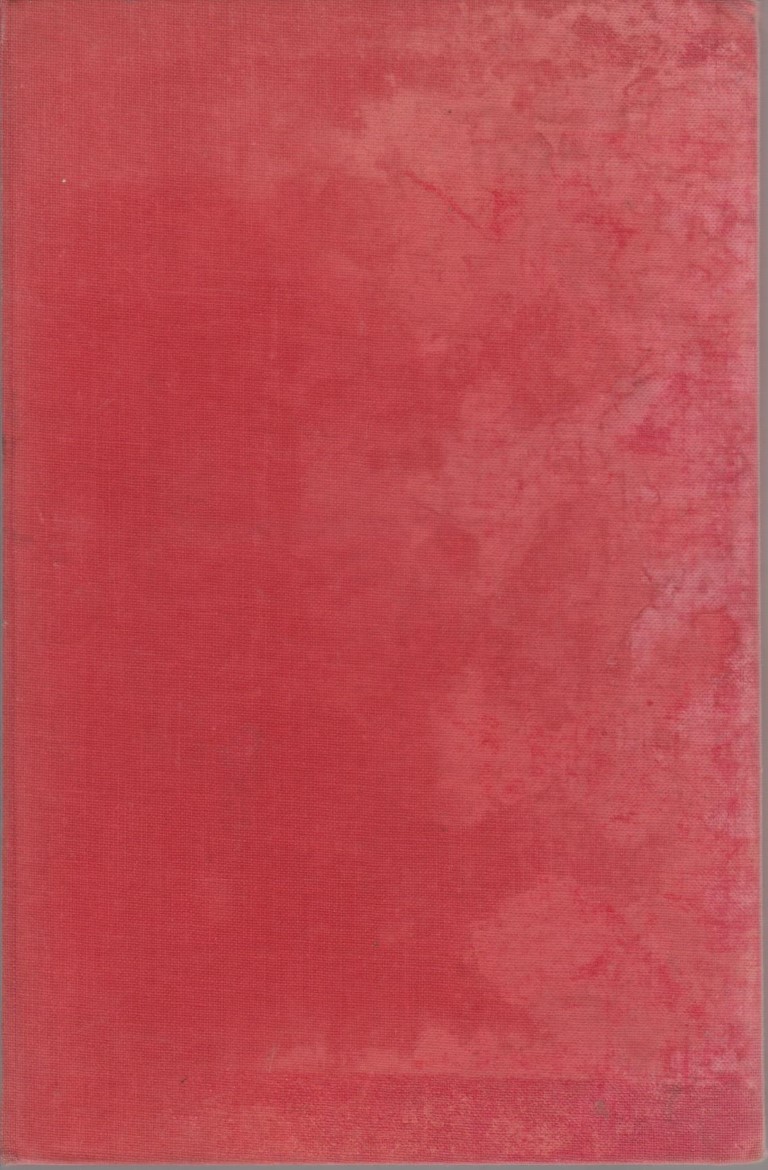 International Socialism Quarterly numbers 2 and 3.
Study of early Marxist martyr published as two issues of the Marxist Theory quarterly.
German socialist/ communist movement.
G reading copy, cloth boards mottled, minor soiling to prelims.
Starts at pp3 lacking fep.
$10 C/B
International Socialism Quarterly 1959 first edition, 96pp.
[#4515 ]
McKUEN Rod

Caught In The Quiet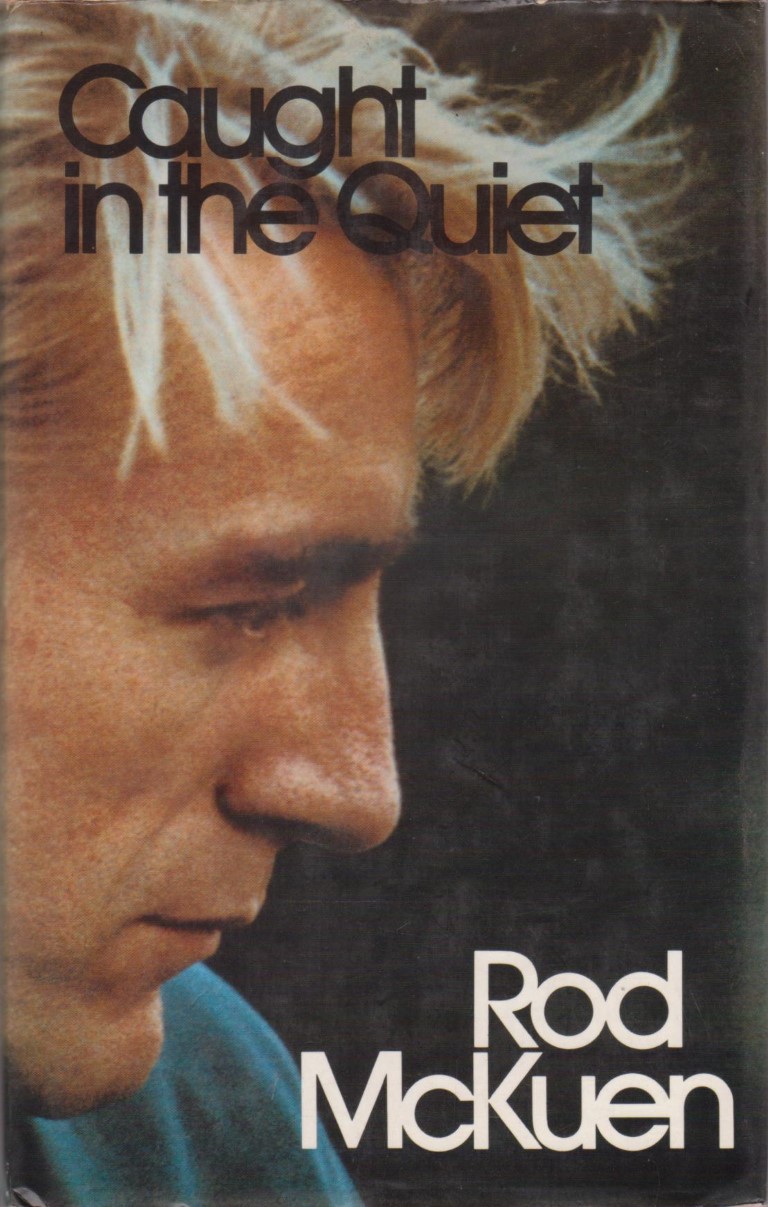 Poetry
This first UK edition has six new poems by McKuen and fourteen line drawings by Anthony Goldschmidt.
ISBN0491010516
VG hardback in VG price clipped dustjacket.
$15 C/B
W H Allen 1973 first edition, 96pp.
[#4516 ]
TOKUHISA Katsumi

Mind, Body and Destiny
Seicho-No-Ie truth of Life Movement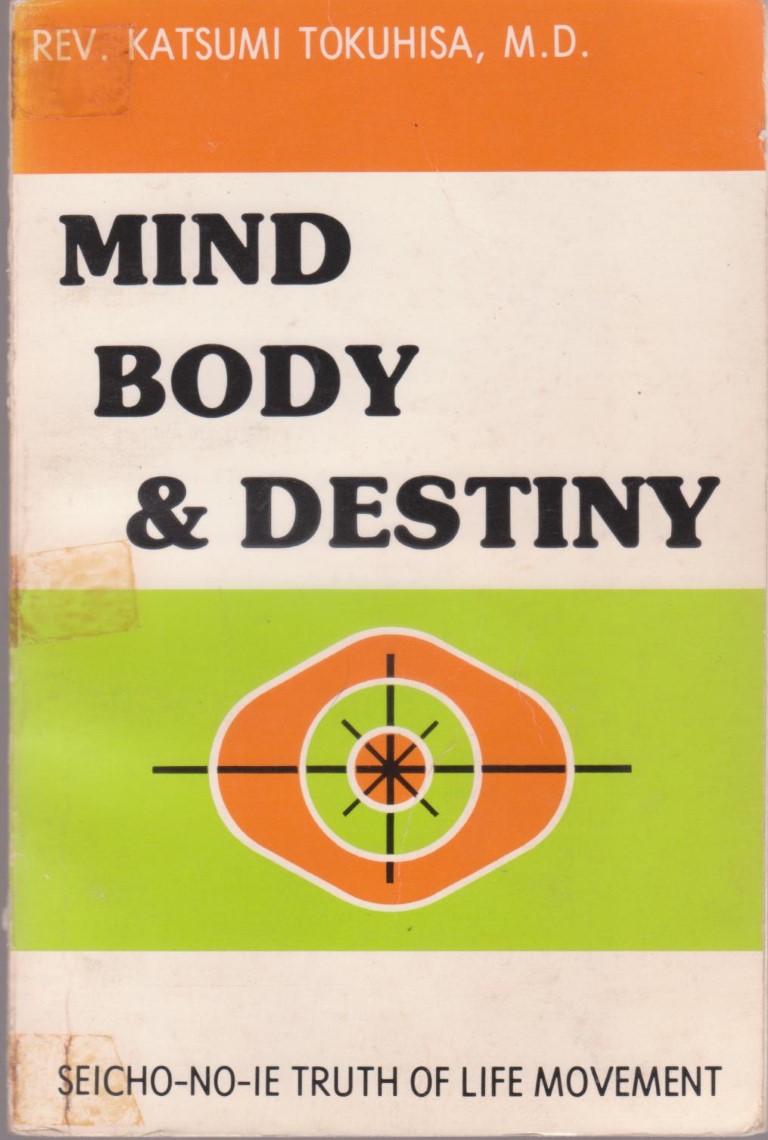 Non-christian (agnostic?) spiritual healing along New Thought lines.
English translation of Kokoro To Karada To Ummei.
Japanese, health, healing
G+ softback with old tape rust to spine, one page has the word 'Buddha' twice overwritten with 'Christ', otherwise tidy.
$8 B/B
Seicho-No-Ie truth of Life Movement 1977 First English edition, 133pp.
[#4517 ]
BEHREND Genevieve

Your Invisible Power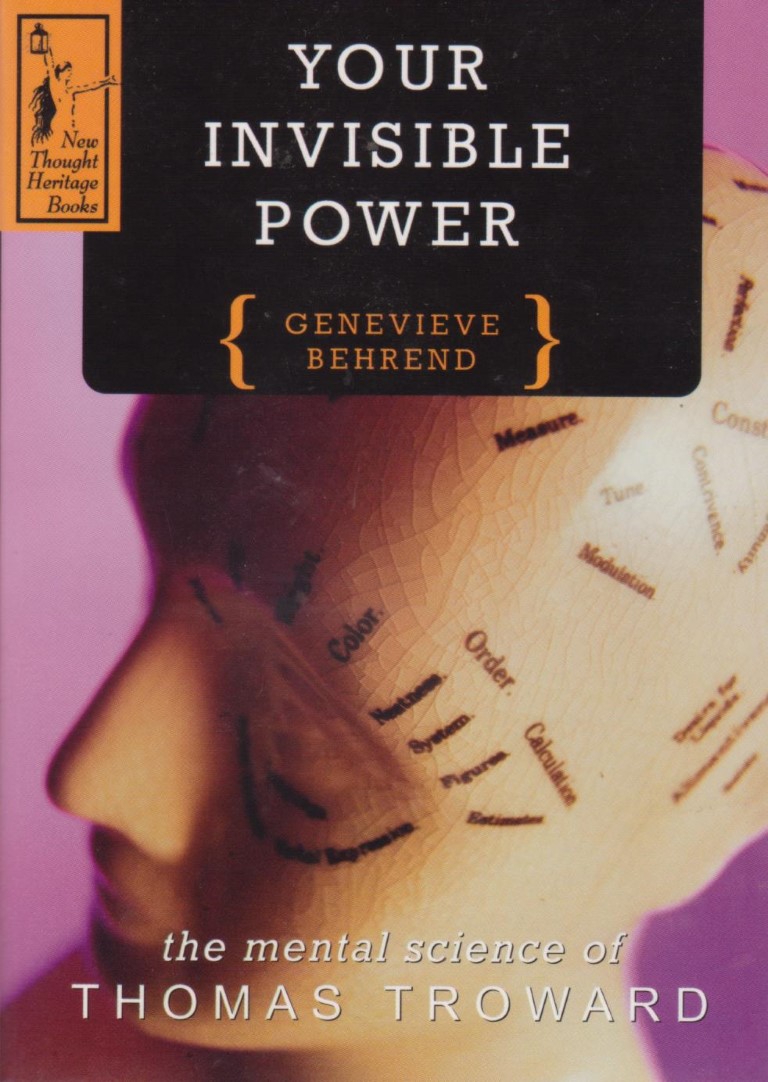 A Presentation of The Mental Science of Thomas Troward
ISBN0875160042
new thought, self help, mental powers, positive thought
VG+ softback
$10 A/A
DeVorss 1980 revised edition, 95pp
[#4518 ]
NEVILLE Derek

The Remarkable Story of the Swans at Itteringham Mill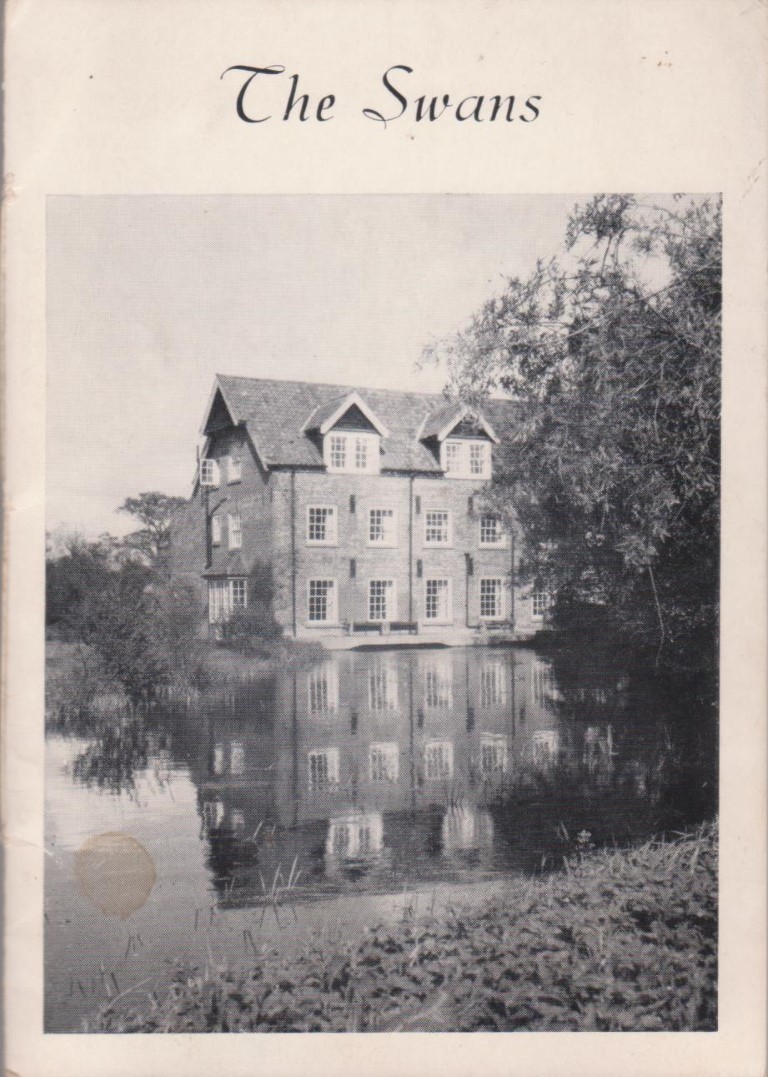 After time as an itinerant poet, Neville settled at Itteringham Mill, which he shared with the swans that are the subject of this meditation.
perrenial philosophy, spirituality,
VG softback with pictorial paper wrapper, one tiny tea spot to cover.
$15 A/A
Self published by the author undated. 8pp.
[#4519 ]
MULFORD Prentice

Thoughts are Things
Essays selected from the White Cross Library
New Thought movement, Higher Thought, Law of Attraction
G hardback, bottom front corner nibbled, fep removed, bottom corners of pages lightly soiled.
$5 A/B
Bell & Sons 1957, 171pp.
[#4520]
GRACCHUS

Your M.P.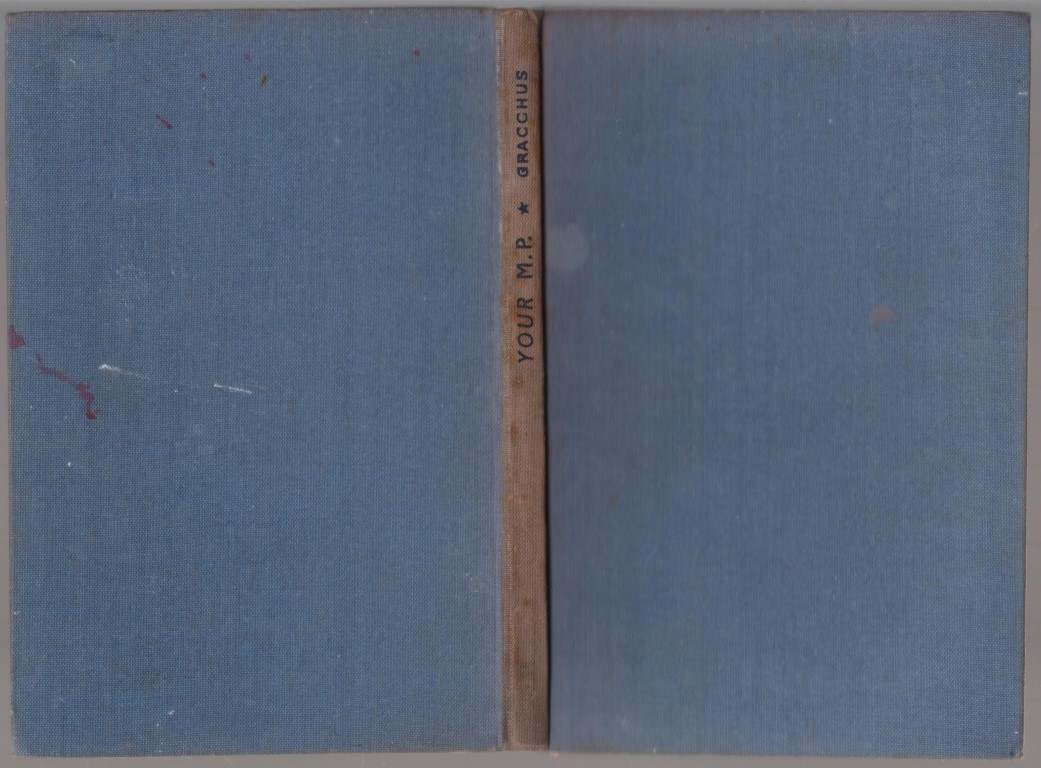 A socialist comment on 'Your M.P., a generic Tory Member of Parliament.
British post war politics, socialism, wwii, ww2, u k
G+ cloth hardback with sunned spine
$8 C/B
Gollancz 1944 second impression before publication, 110pp
[#4521 ]
26/6/2020ev
BURACK Sylvia K.

Writing Mystery and Crime Fiction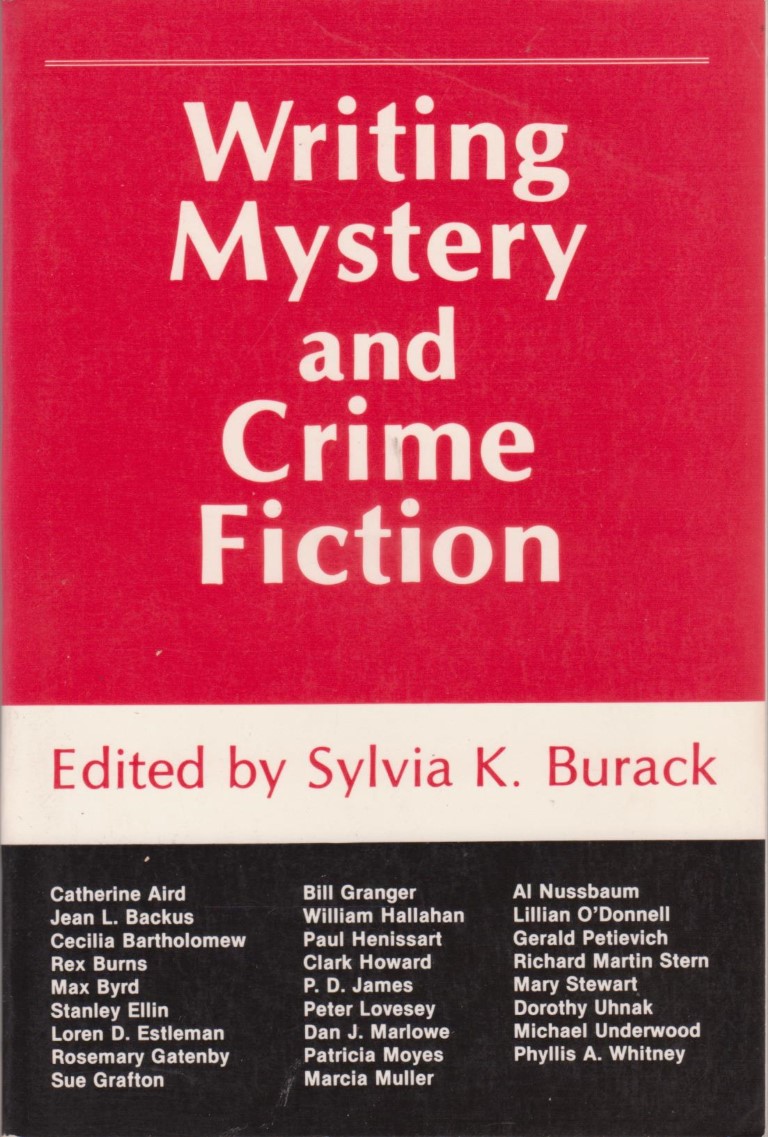 26 well known and succesful writers in the genre give advice on how to write good crime fiction.
ISBN0871161419
literature, how to write, reference
VG+ softcover.
$25 C/B
The WRITER INC. 1985 First Edition, 208pp.
[#4499 ]
HOLLAND John

Growing up on the Hawkesbury
Recollections of a 'River Rat'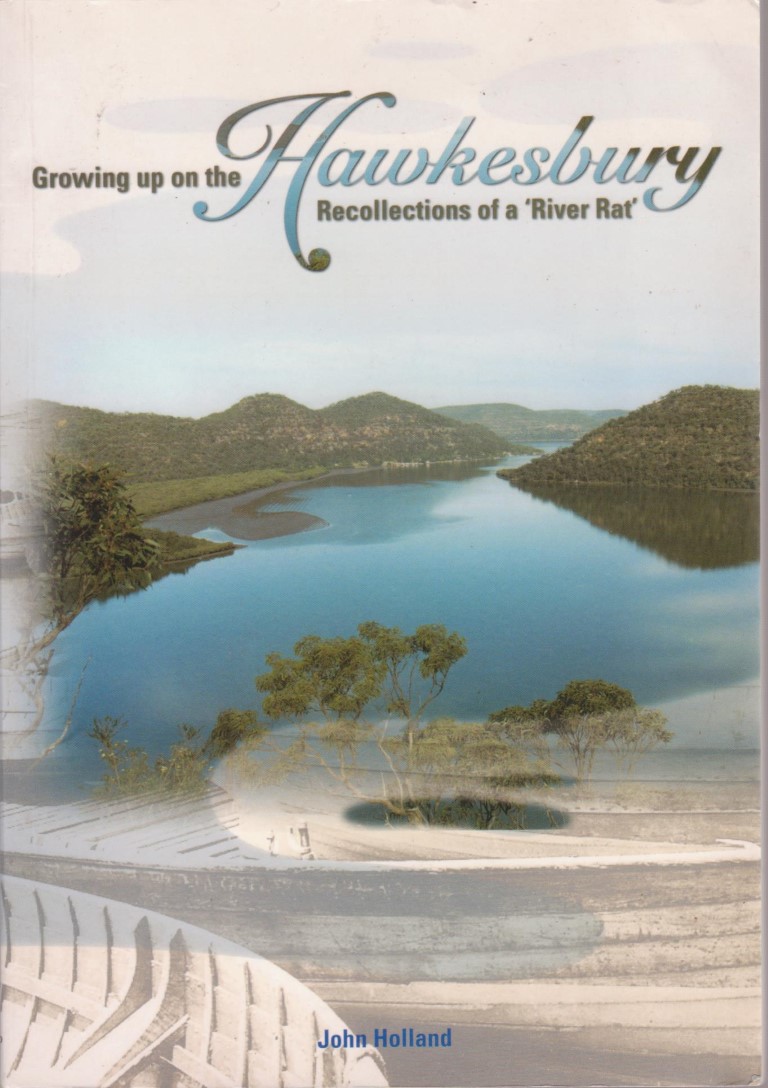 Autobiography and local history of the Lower Hawkesbury area to the north of Sydney.
Holland lived there in the 1930s and 1940s, and recollects the people and places he knew.
There are details of life on the rivers, social life and notable characters.
ISBN0958744106
Berowra, Cowan, Brooklyn, Marramarra, Mooney mooney, Spencer
VG+ softback
$20 B/B
Deerubbin Press 1998, 78pp with photographs.
[#4500 ]
BELL Colin Kane with illustrations by Dennis Turner

Po-Ling The Cook from Ti Tree Point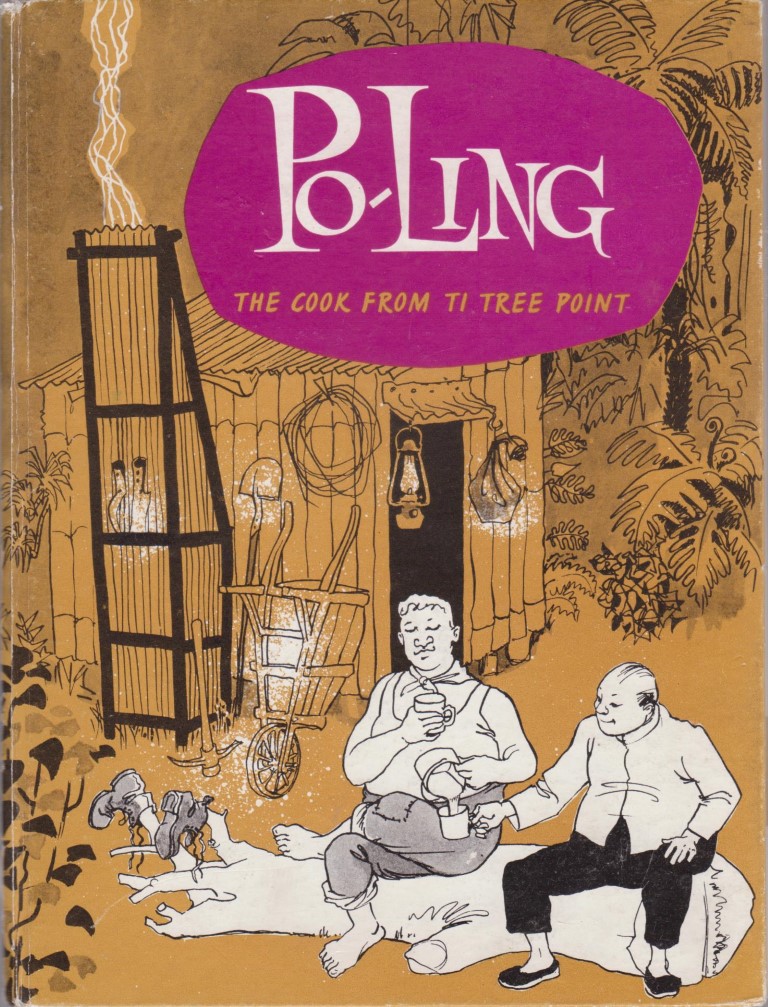 A rare illustrated young adults book about a Chinese immigrant who goes to be the Cook on a sheep-station.
Contains what could now be considered offensive racial stereotypes.
Wonderfully illustrated by Turner.
G4843
new zealand book art, graphic art, illustration, godzone, kiwi, new zealand culture
VG hardback with illustrated papered boards.
$50 B/B
Whitcombe and Tombs Ltd. 1963 First edition, 37pp.
[#4501 ]
KROIZ E.

Astrology, Your Guide to the Stars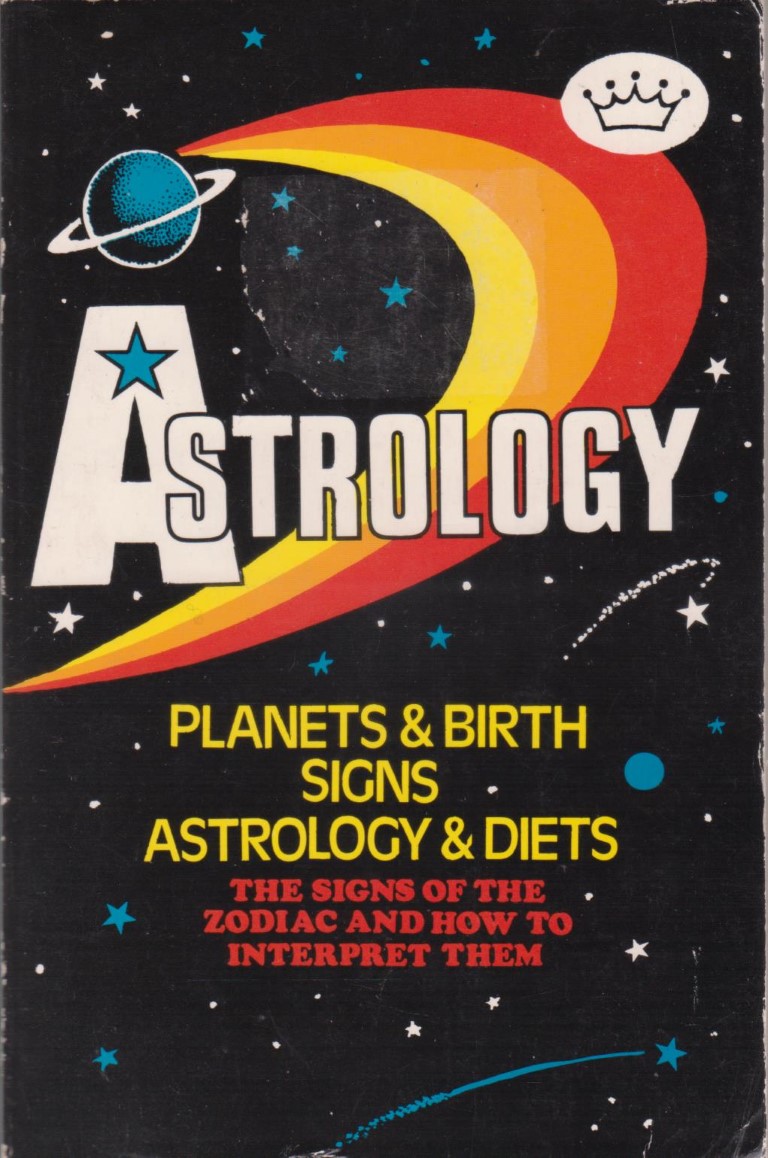 Basic introduction to the zodiacal signs and the planets.
ISBN0862880483
divination, star signs, sun signs, horoscopes
VG softback with light wear
$5 C/B
Tophi Books, 276pp.
[#4502 ]
CALLOW Philip

Son and Lover; The Young D.H. Lawrence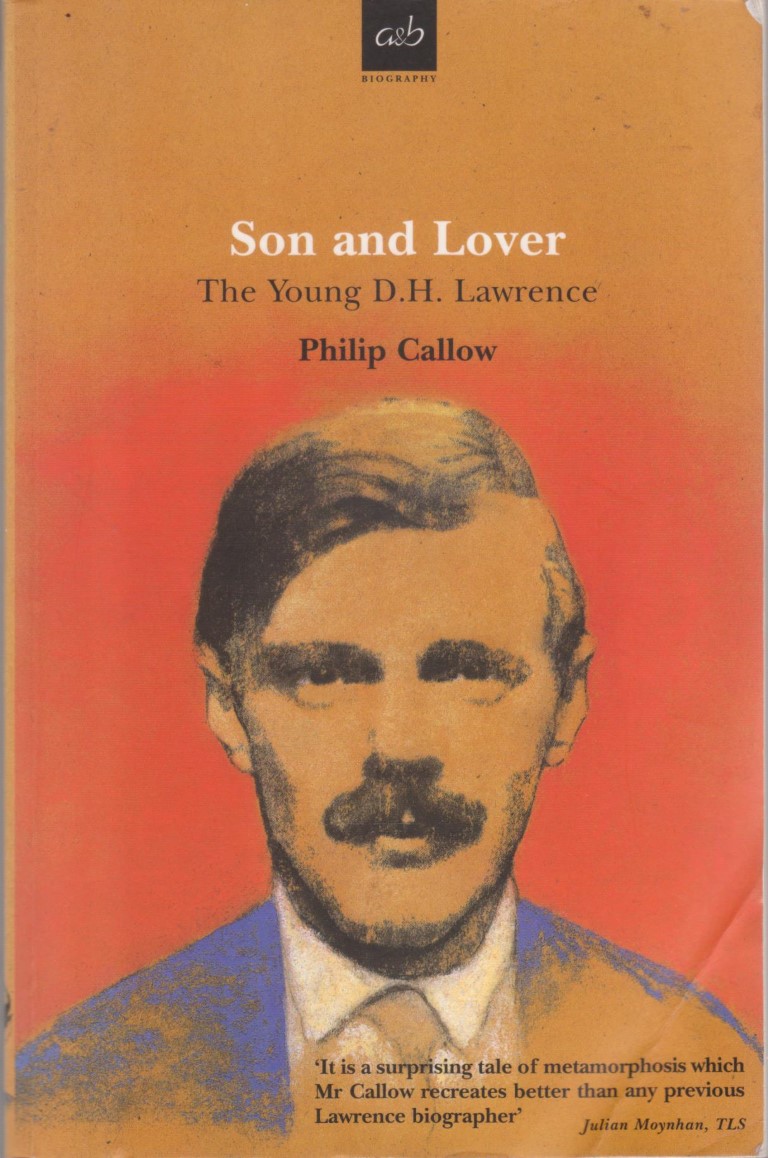 A biography of D H Lawrence which reveals his search for emancipation from his mother and the forging of his sexual identity.
Examines the influences and relationships that shaped the young Lawrence.
ISBN9780749003173
English Literature, biography, Twentieth century, british, modernist
VG- softback, corner creased.
$15 C/C
Allison and Busby 1998, 316pp + plates.
[#4503 ]
BARCLAY Colonel G.

The Extinct Lodges of New Zealand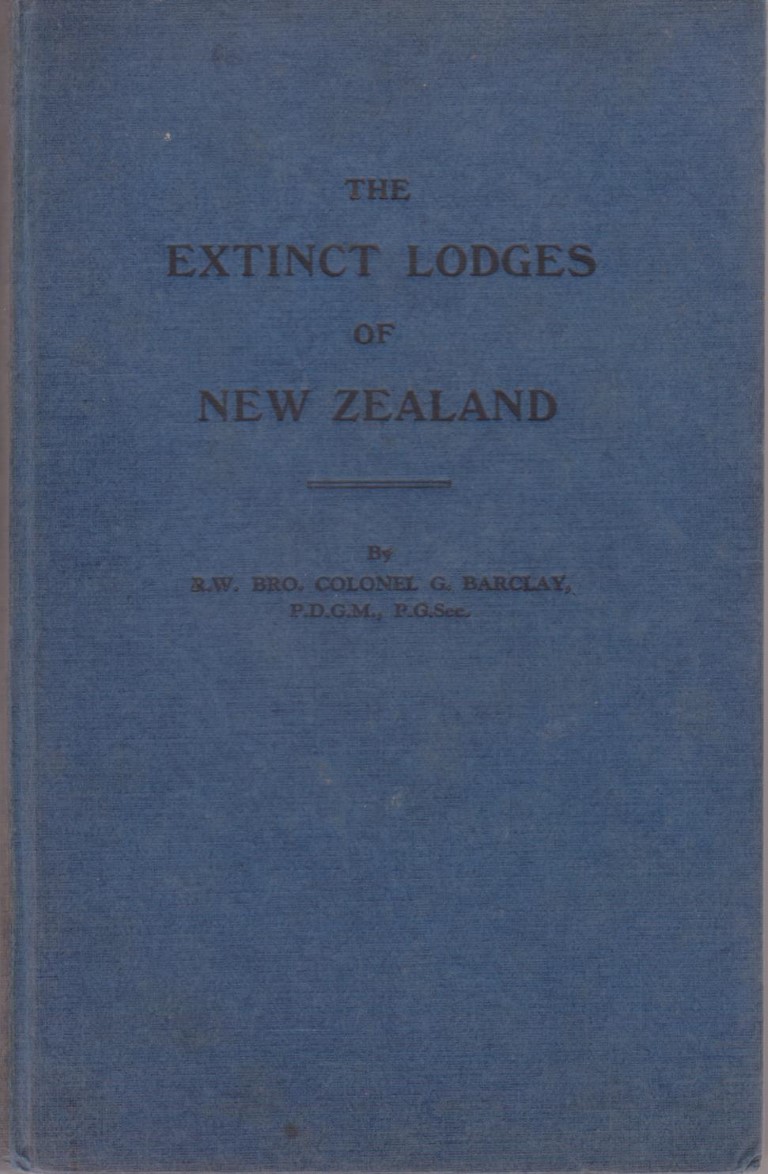 A rare and informative account of the defunct Freemasonic Lodges that had flourished during the first 100 years of New Zealand settlement.
Includes information on membership which will be of use to genealogists.
Freemasonry, masonic, friendly society, history, clubs, fraternal organisations
VG hardback with no dust jacket.
Contemporary ink name and address to free end paper.
$175 C/B
Blundell Bros. 1935 first edition, 197pp.
[#4504 ]
NGATA Apirana,
with BENSON, SCHOLEFIELD, BELSHAW, HALL, ROSS, NEALE, TOCKER, NASH, COCKER and STRACHAN
New Zealand Affairs
A survey of New Zealand geography, anthropology, economy, trade, labour, Samoan Mandate and chapter on Amateur Radio, two chapters on Immigration.
Volume 1 of a series by the New Zealand Branch of the Institute of Pacific Relations.
G Quarter cloth, Ex-college library, stamps to paste downs and endpapers only, small ink numbers at foot of introduction.
$25 C/B
L M Isitt Limited 1929 First Edition, x 241pp.
[#4505 ]
BLAINEY Geoffrey

Mines in the Spinifex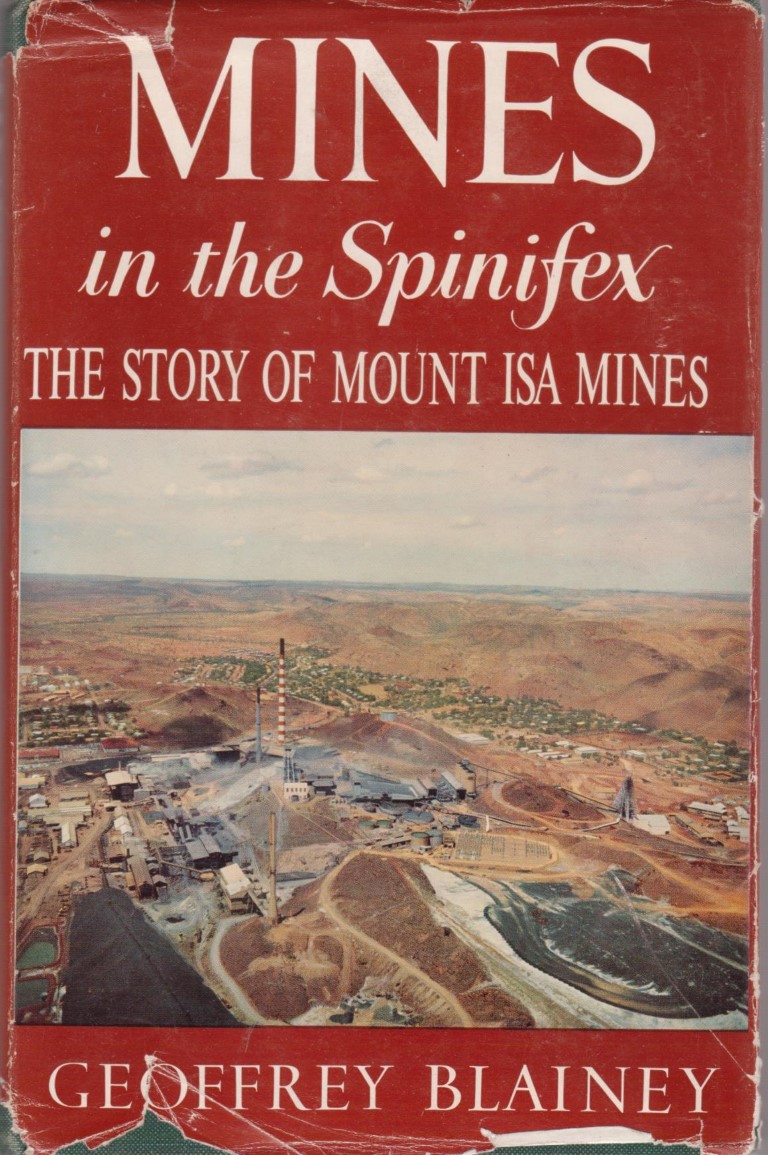 The Story of Mount Isa Mines.
A history of this North West Queensland mining area south of the Gulf of Carpentaria.
metals, industry, mines, copper, gold, silver
VG+ hardback in G+ dust jacket with chipping and loss to spine ends and edges, name to fep.
$20 C/C
Angus and Robertson 1960 first edition, 242pp + plates.
[#4506 ]
HIGHFIELD A. C.

The Symbolic Weapons of Ritual Magic
A practical guide to ceremonial regalia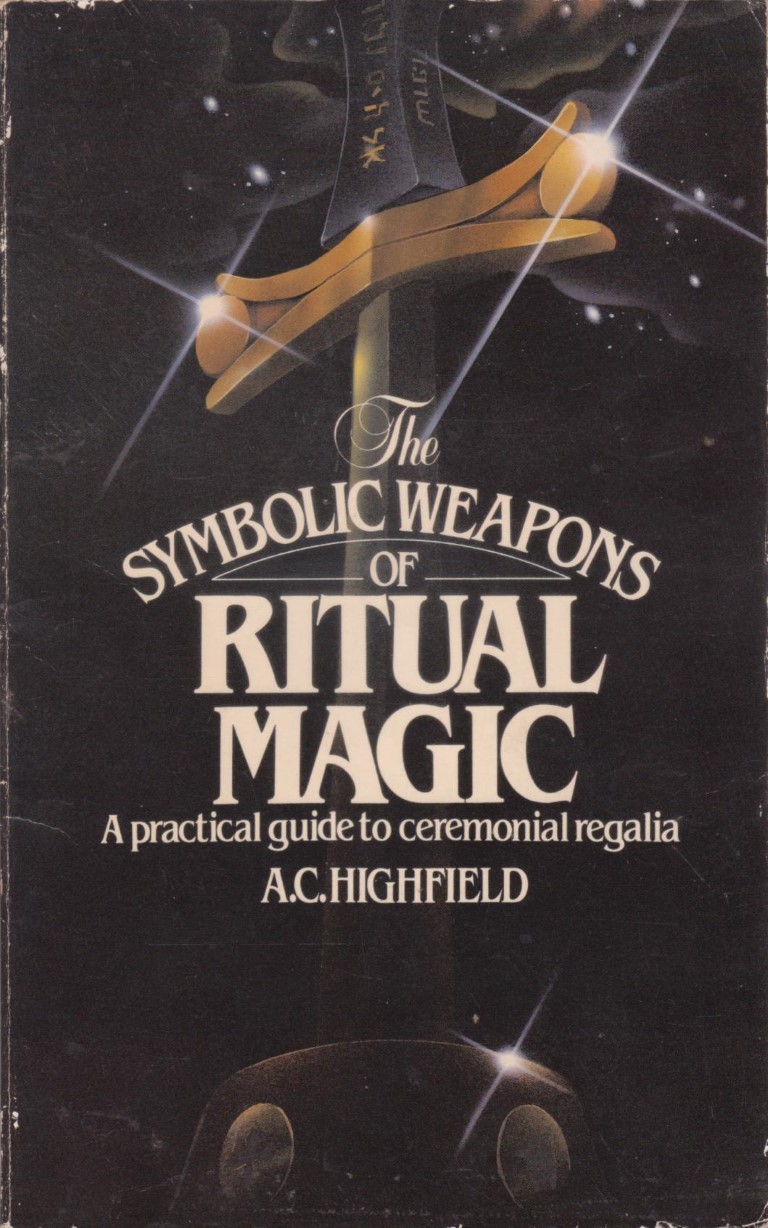 Scarce title by an authority.
Blends Qabalah and the Western Mystery Tradition and covers the Four Symbolic Elemental weapons.
Includes Pentagram and Hexagram rituals, Enochian etc.
Illustrated with diagrams and photographs.
ISBN0850303362
occult, magic, kabbalah, Golden Dawn
VG softback with light edge rubbing
$55 C/B
Aquarian Press 1983 first edition, 160pp.
[#4507 ]
FINDLAY Arthur

The Unfolding Universe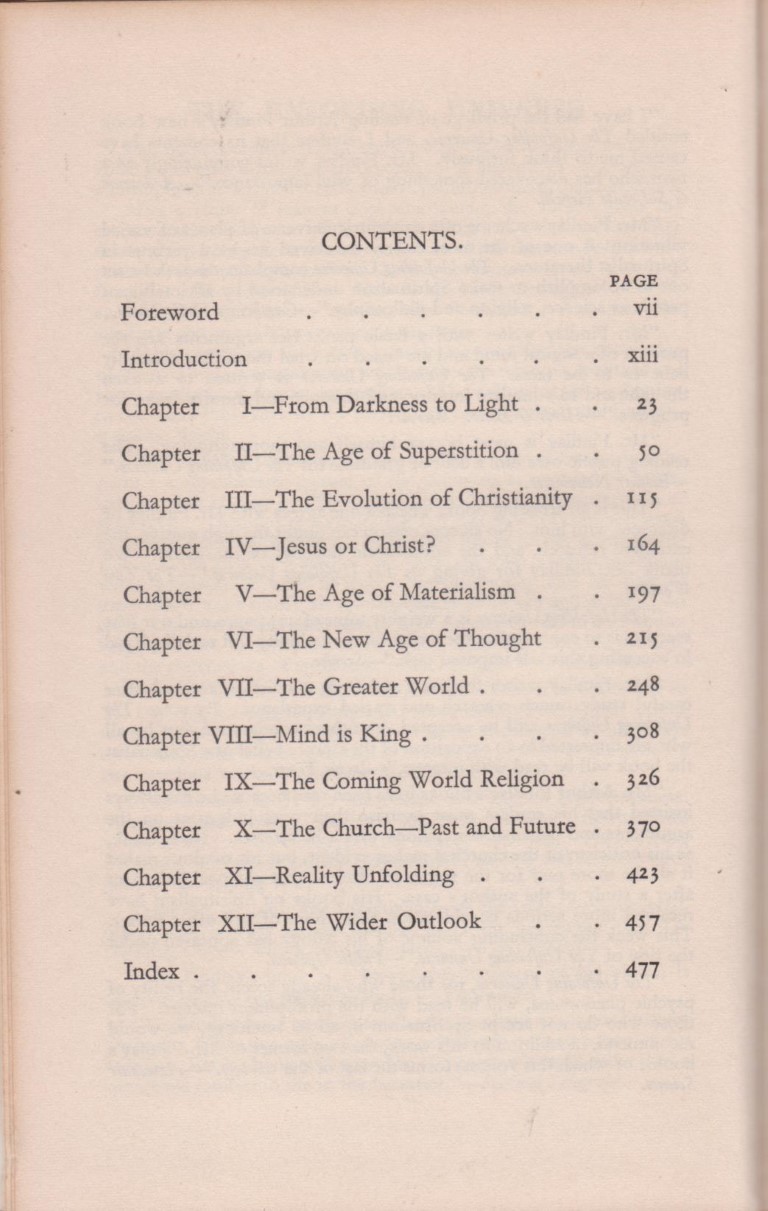 The Evolution of Man's Conception of His Place in Nature.
New age spiritualism / cosmic christianity.
history of religion, mysticism, spirituality, universalism, new religious movement, survival, life after death, contact, mediumship
VG cloth hardback with some age browning to page edges.
$25 C/C
Psychic Press 1965, 507pp + frontis.
[#4508 ]
CRAW Caroline

The View from the Saddle
Horse Trekking on Banks Peninsula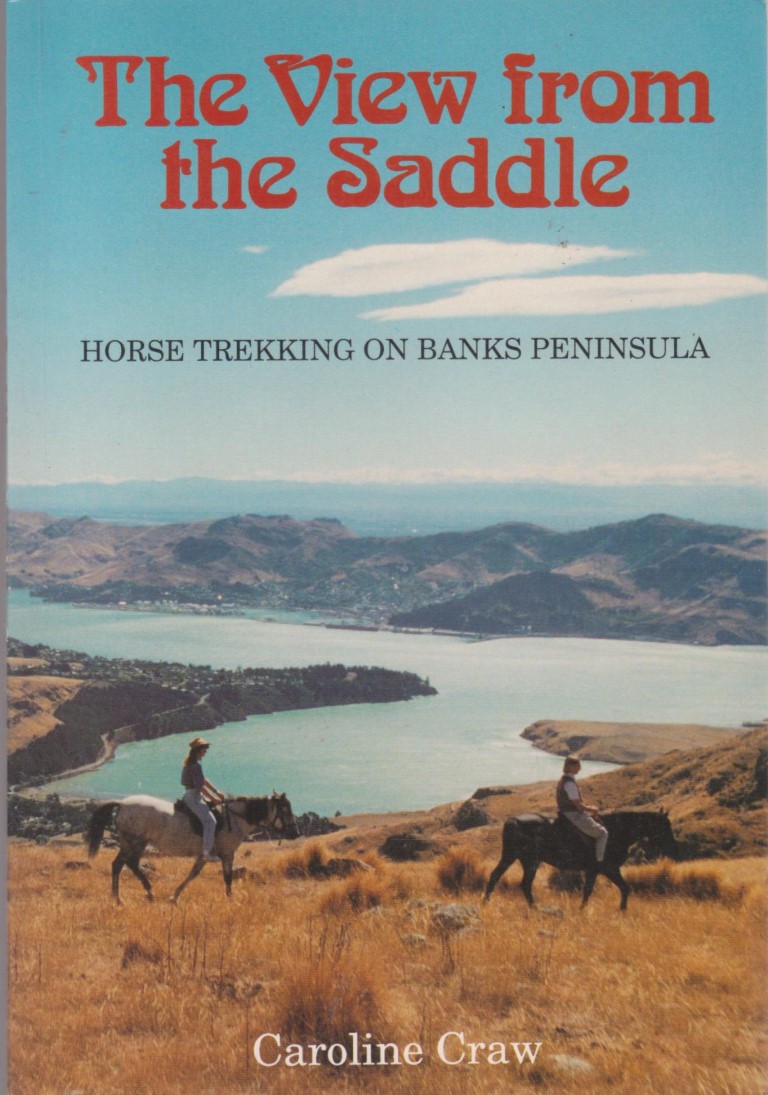 The story of the Overleigh Horse Trekking business on Christchurch's Bank's Peninsula.
ISBN0473010070
Port Levy, Diamond Harbour, equestrian, business
VG softback.
$15 C/B
Overleigh Horse Treks 1990, 90pp.
[#4509 ]
MONAHAN Evelyn M.

The Miracle of Metaphysical Healing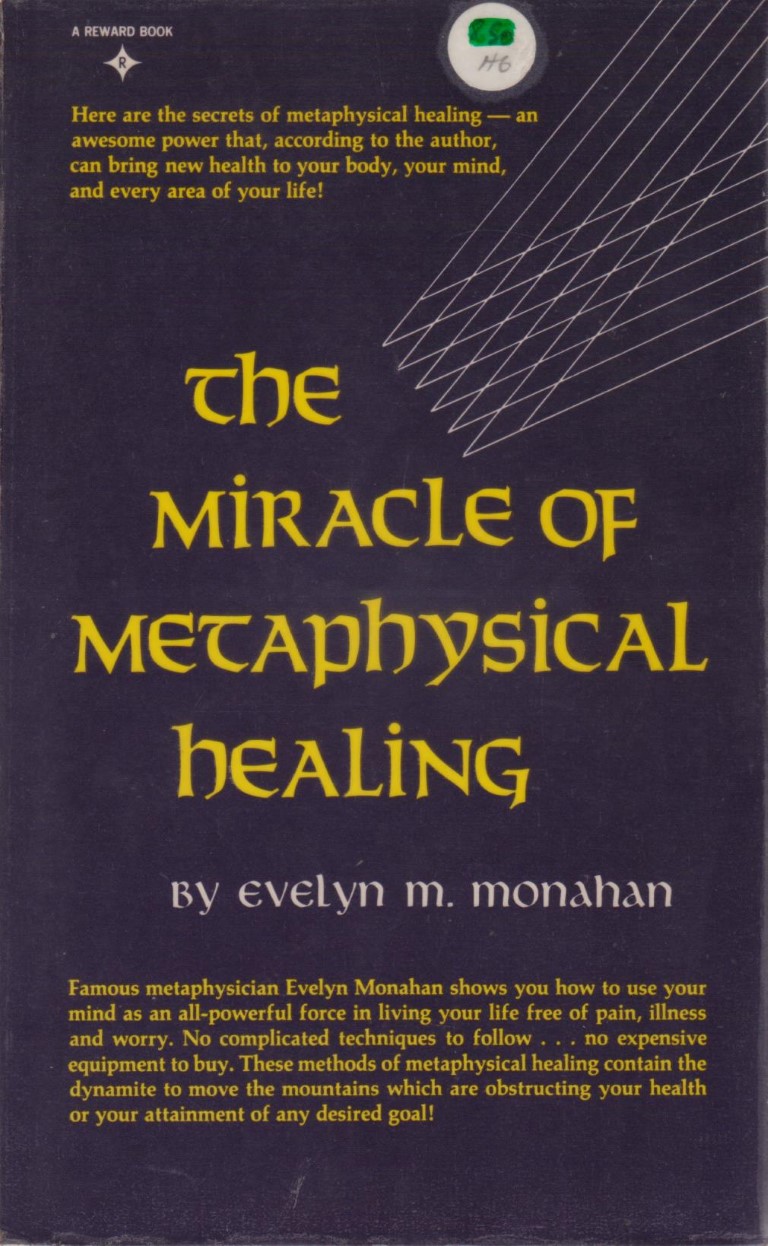 In the pages of this book you will see the easy, natural, step-by-step way to release the miracle power that slumbers within you for healing and a fuller life.
With specific techniques designed to cure illness, relieve any injuries, increase your energy level a thousandfold, and protect yourself and your loved ones, the author shows how you can now begin to enjoy the happiness and security necessary for truly healthful living.
ISBN0135857783
health, healing, positive thought, prayer, new thought
VG contact sealed softback.
$10 C/B
Parker Publishing / Reward 1981, 206pp.
[#4510 ]
17/6/2020ev
PEDDIE Barbara.

Christchurch Girls High School 1877-1977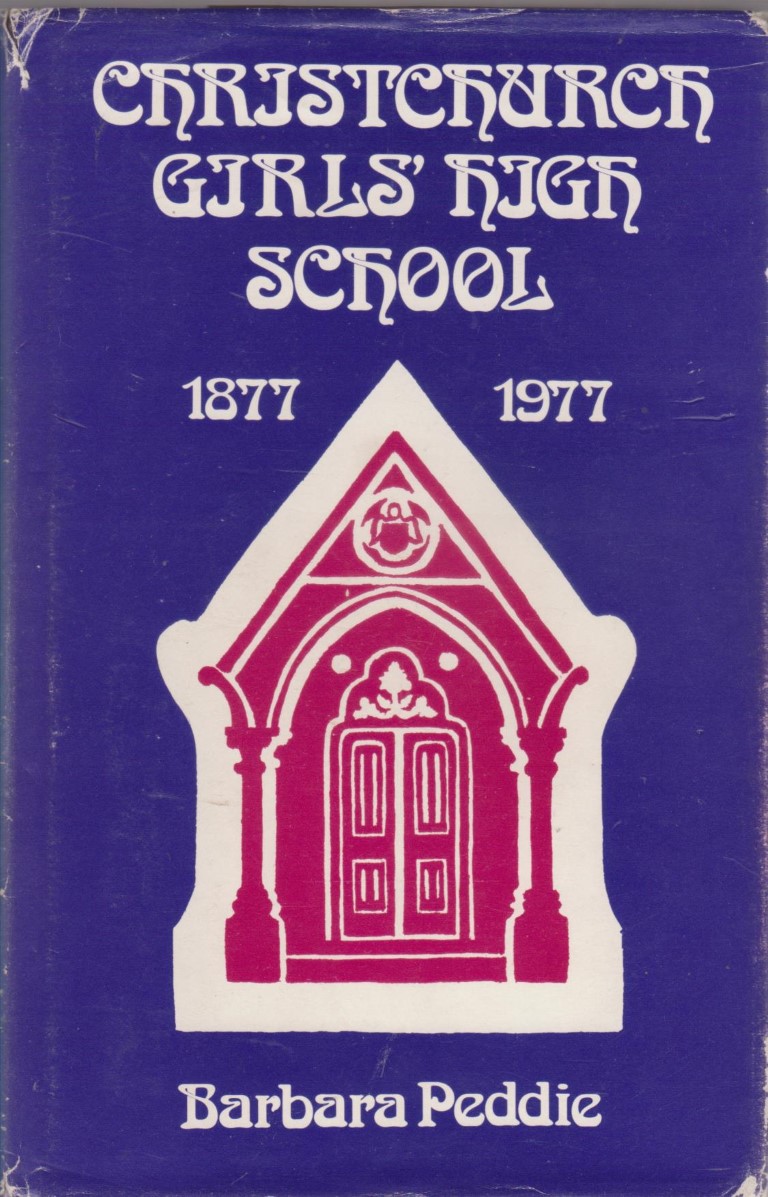 Centenary history of New Zealand's Christchurch Girls High School.
education, CGHS, history, girls schools, single sex
VG hardback in VG- dust jacket.
$25 C/C
Christchurch High School Old Girls Association 1977 First Edition, 230pp + plates.
[#4497 ]
VESEY-FITZGERALD Brian

A Second Book of British Birds and their Nests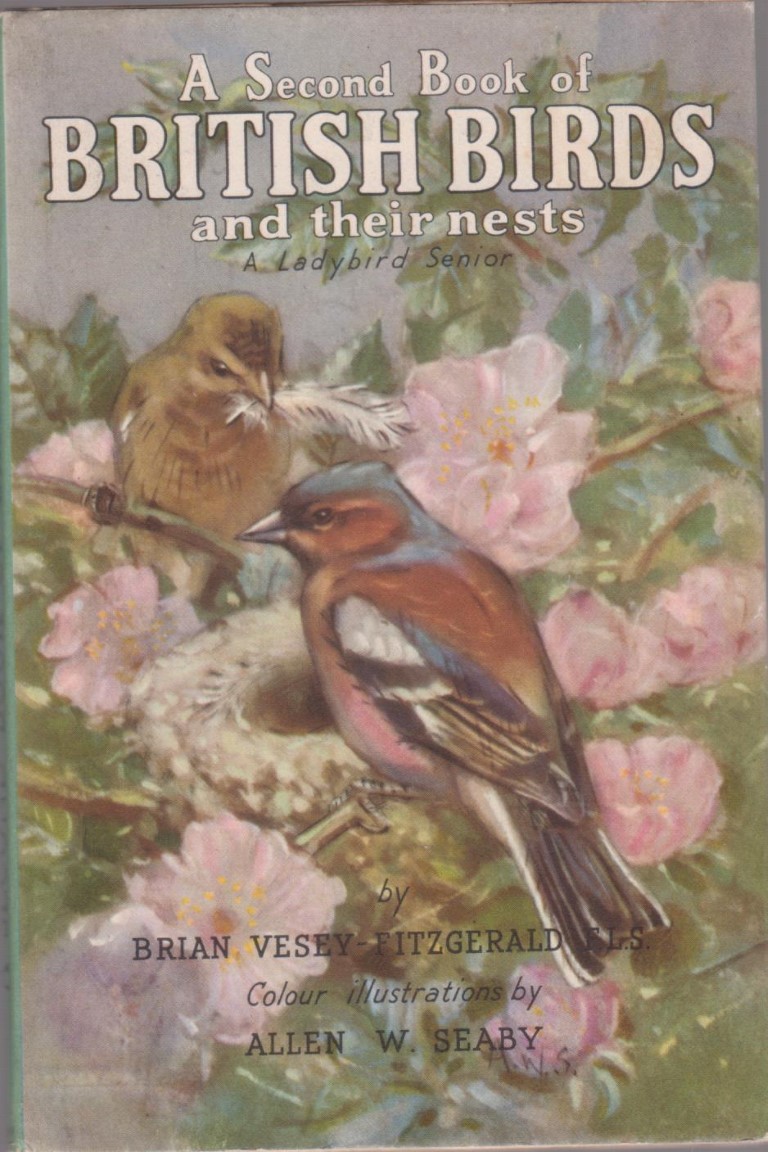 Illustrated by Allen W Seaby.
Series 536
With full page colour paintings of the birds.
VG hardback in VG dust jacket which is priced clipped otherwise excellent, complete and intact
Book has former owners stamp on the page facing the title.
Dusty page edges
$15 A/A
Wills and Hepworth 1954 First Edition, approx 51pp.
[#4498 ]
© Fortuna Books (NZ).