Minimum order $20 value excluding postage.
LATEST ARRIVALS, RECENT LISTINGS

Some of these items may have been sold, as this list is an indication of our new stock entries only and is not updated when items are sold until we delete old entries quarterly.

All these fortunabooks.com prices are in New Zealand dollars, and there is a minimum order required of NZD$20 excluding postage.
Recent uncataloged stock CLICK HERE
Some non-book items (board games, movies) CLICK HERE
6/8/2020ev
WILBY Sorrel

Beyond The Icefalll
Australia's Everest Expedition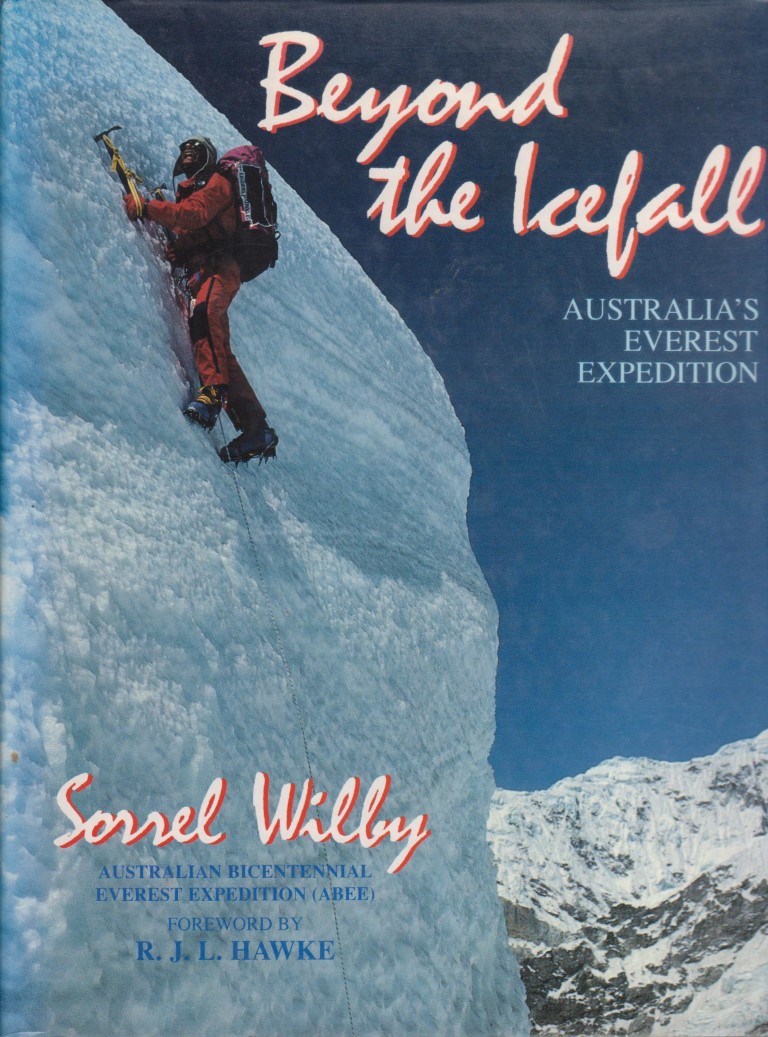 An account of the Australian Bicentennial Everest Expedition (ABEE), with over 110 colour photographs.
ISBN 0867773189
nepal, mt everest, mountaineering, climbing, australia
VG+ hardback in VG+ dust jacket
$35 B/D
Child and Associates 1989 first edition, 160pp.
[#4677 ]
GAVAN Gloria

Not a Leg to Stand On, My Struggle for Life
Memoir by a woman who, although affected by ill health and the loss of her legs, became the primary caregiver of her two blind and deaf sisters, and strove to lead a normal productive life.
new zealand, biography, adversity, amputee, Cashmere Sanatorium, christchurch
VG hardback in G dust jacket.
Jacket has sun fading and some edge tears.
$8 C/C
Robert Hale 1967, 176pp.
[#4678 ]
PEACH L. Du Garde

Captain Scott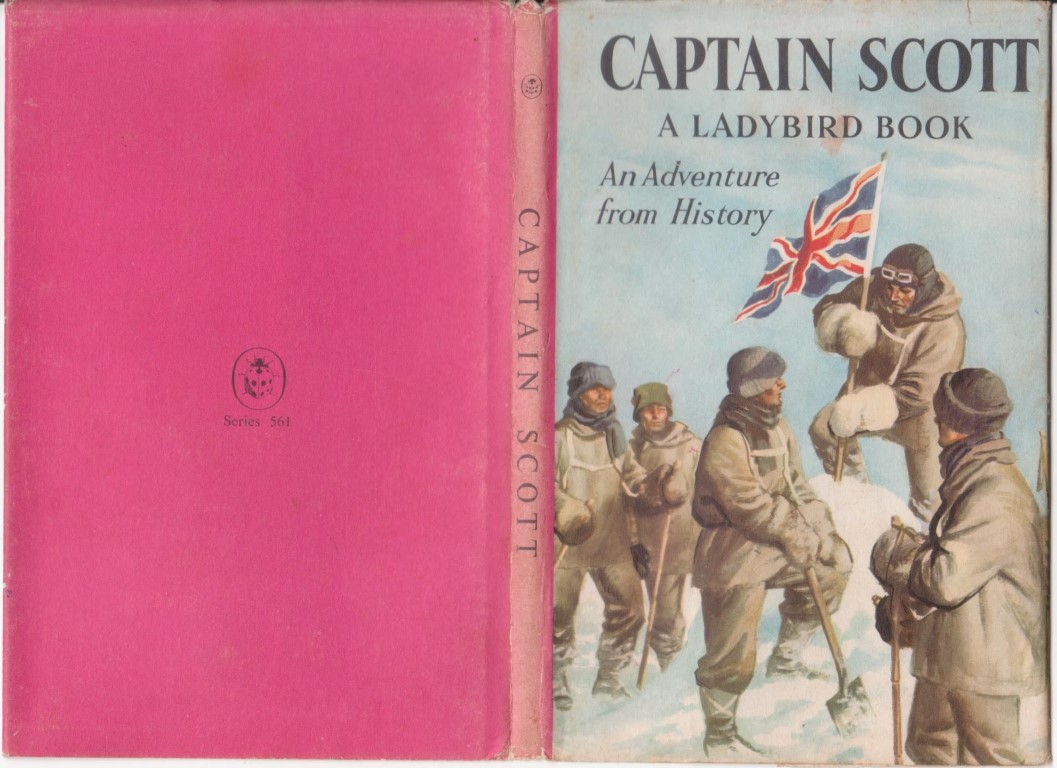 Illustrated by John Kennedy.
Adventures from History Series 561
VG hardback in VG dust jacket.
Jacket spine very faintly faded, and some rubbing to edges.

Rear flap of jacket lists 16 titles ending with this one
$25 A/A
Ladybird Books (Wills & Hepworth) 1963 first edition, 51pp.
[#4686 ]
LYNCH E.P.F. edited by Will Davies

Somme Mud
The War Experiences of an Australian Infantryman in France, 1916-1919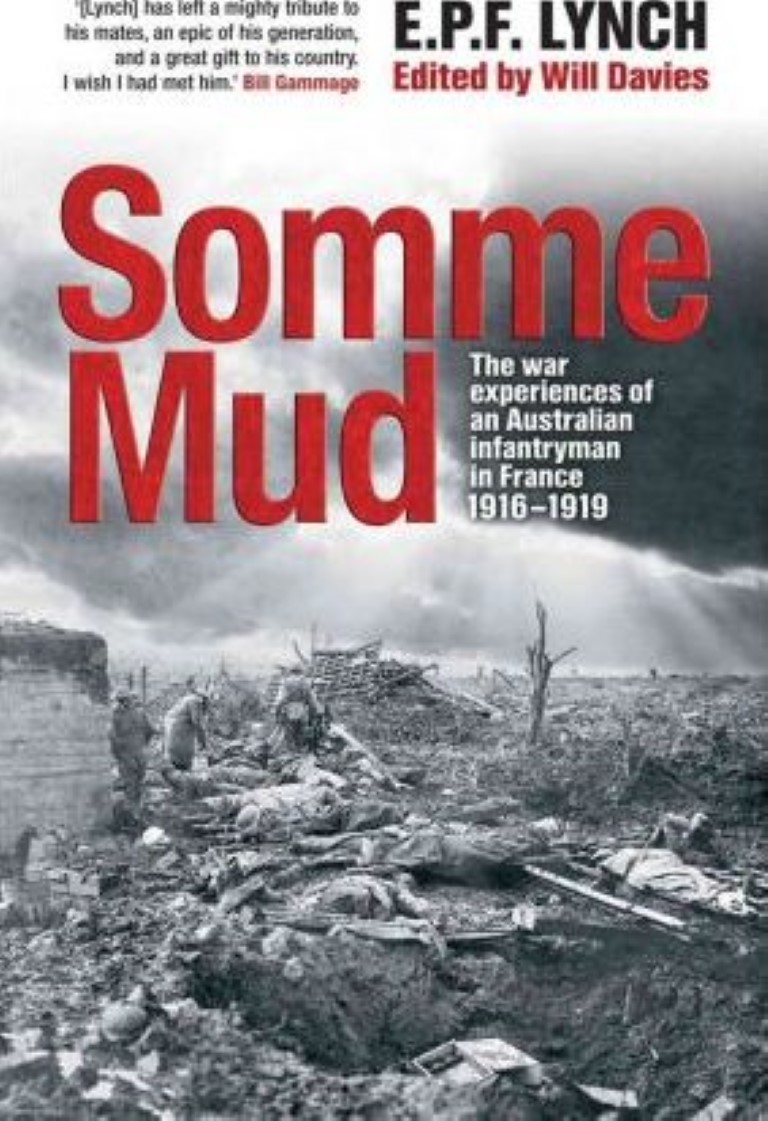 The experiences of Edward Lynch, an 18 year old Australian private during the First World War when he served with the 45th battalion of the Australian Infantry Forces on the Western Front at the Somme, which saw the most bloody and costly fighting of the war.
"It's the end of the 1916 winter and the conditions are almost unbelievable. We live in a world of Somme mud. We sleep in it, work in it, fight in it, wade in it and many of us die in it. We see it, feel it, eat it and curse it, but we can't escape it, not even by dying."
ISBN 9781741668940
wwi, ww1, A.I.F., military, memoir
VG+ paperback, name to first page.
$15 C/B
Random House 2008, xvi 347pp.
[#4687 ]
CARROLL Lewis

Alice's Adventures in Wonderland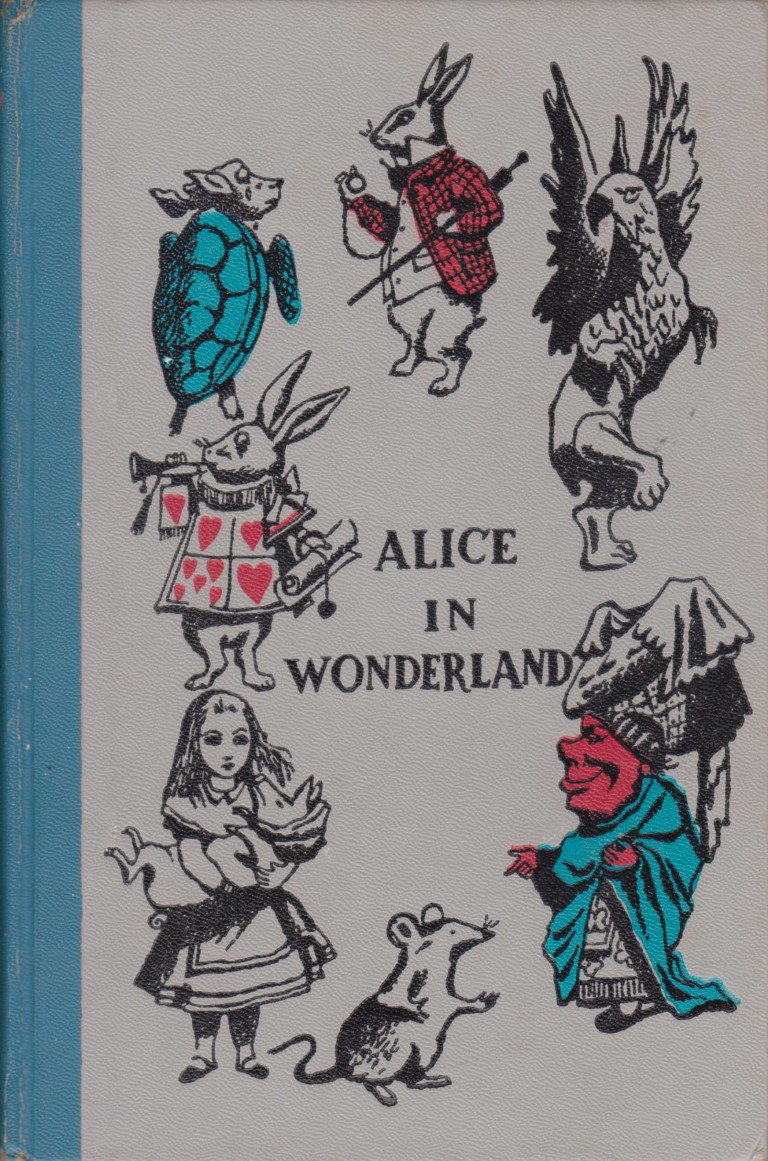 With a colour frontispiece, and monotone illustrations by John Tenniel in the text.
Top edge dusted teal blue, fore edges untrimmed.
alice in wonderland, dodgson,
VG- hardback, no jacket. A few pages have light creases.
$10 C/B
Junior Deluxe Editions, Garden City, New York, undated, approx 1960s, 189pp.
[#4688 ]
31/7/2020ev
POPE Diana and Jeremy

Mobil New Zealand Travel Guide
North Island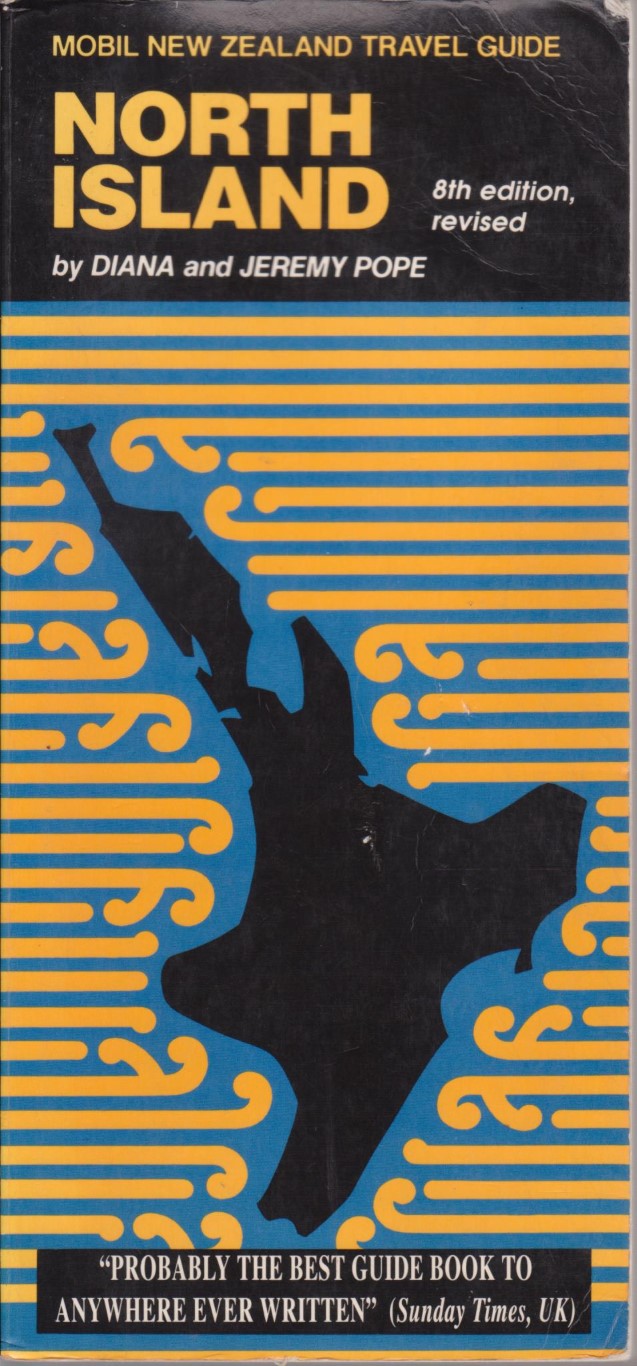 One of the best travel guides to New Zealand, with detailed historical information as well as current points of note. Valued by tour guides for the local history notes.
ISBN 9780790001555
VG softback
$20 B/C
Reed 1993 8th edition fully revised, 326pp.
[#4658 ]
LEE Dick and Colin PRATT

Operation Julie.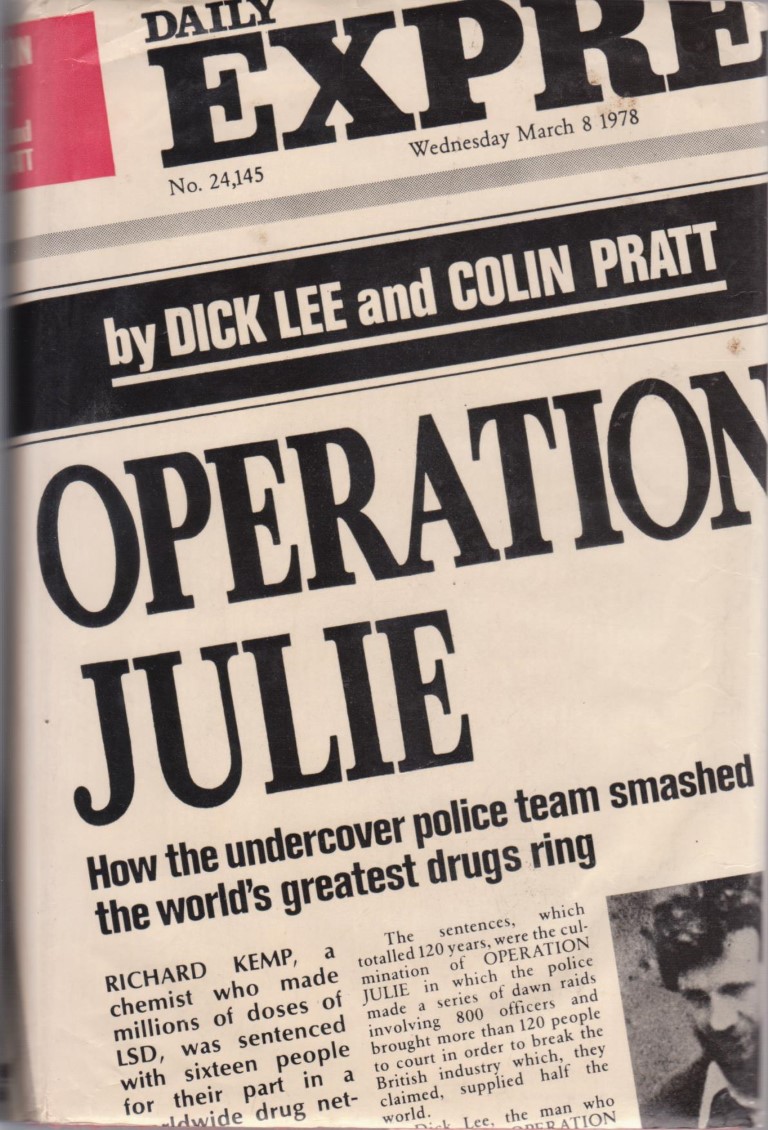 In 1977 Dick Lee, of the Thames Valley Drug Squad, uncovered six million tablets of LSD and 120 people were arrested in regard to an estimated 100,000,000 pounds sterling worth of LSD.
This was the cumulation of two years of investigations in England, Wales and France.
ISBN 0491021763
illicit drugs, drug cartel, european crime, Richard Kemp
VG hardback in VG dust jacket.
$50 C/C
Hutchinson (Auckland) 1978 First Edition, 382pp + plates
[#4659 ]
van BUREN Elizabeth

Rainbow Round the Sun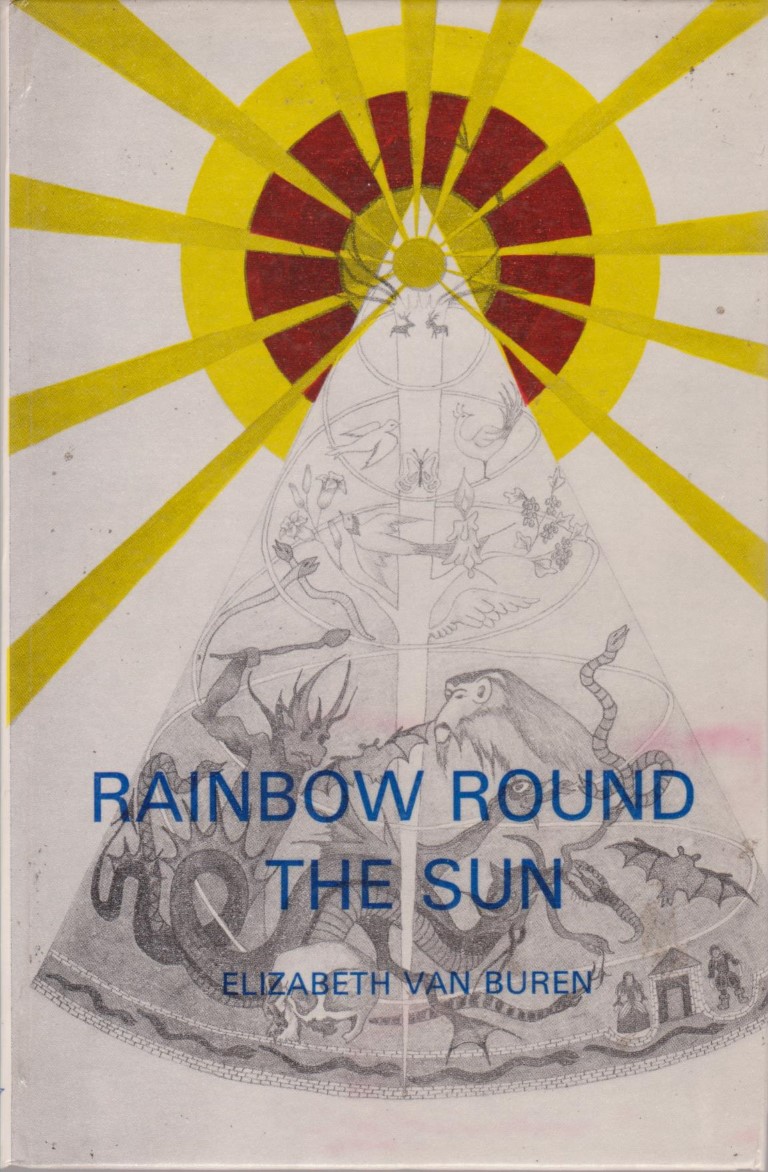 A journal of channeled information pertaining to earth changes in the 1980s as well as various occult themes such as Atlantis, the Equinoxes, cosmo astrology etc.
ISBN 072120564
new age, channeling, contact
VG laminated pictorial hardcover, slightly soiled
$75 C/B
Regency Press 1979 First Edition, 185pp.
[#4660 ]
MEURANT Rae-Ola

"Yar" A Man of the Northern Wairoa 1898-?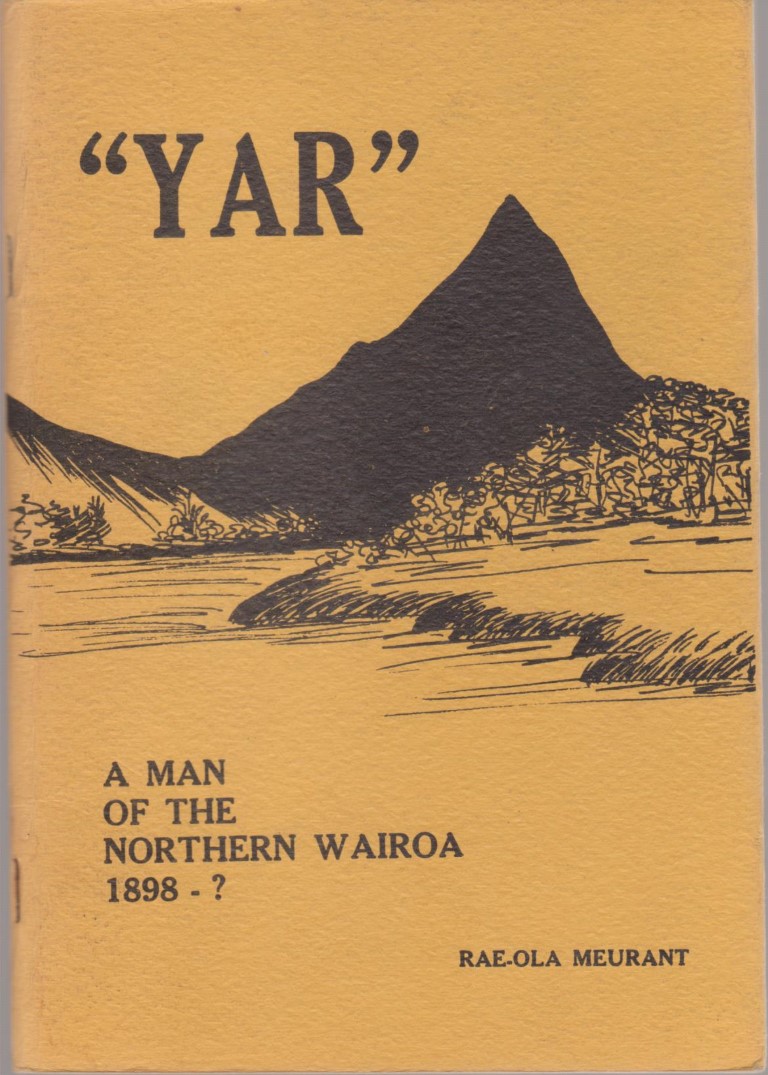 A biographical memoir of "Yar", which was the nickname of Ole, son of Ole Olsen and Annie Martin from Taheke in the Hokianga.
Dargaville, Dalice Brady, Maule's Gorge, Silver Shields, Abbotsford, Wairoa, Rifleman 78184, ww1
VG softback in stapled wrapper
$30 C/B
John Round and Son Ltd. 1982, 61pp+21pp of photos.
[#4661 ]
McGILL David

Island of Secrets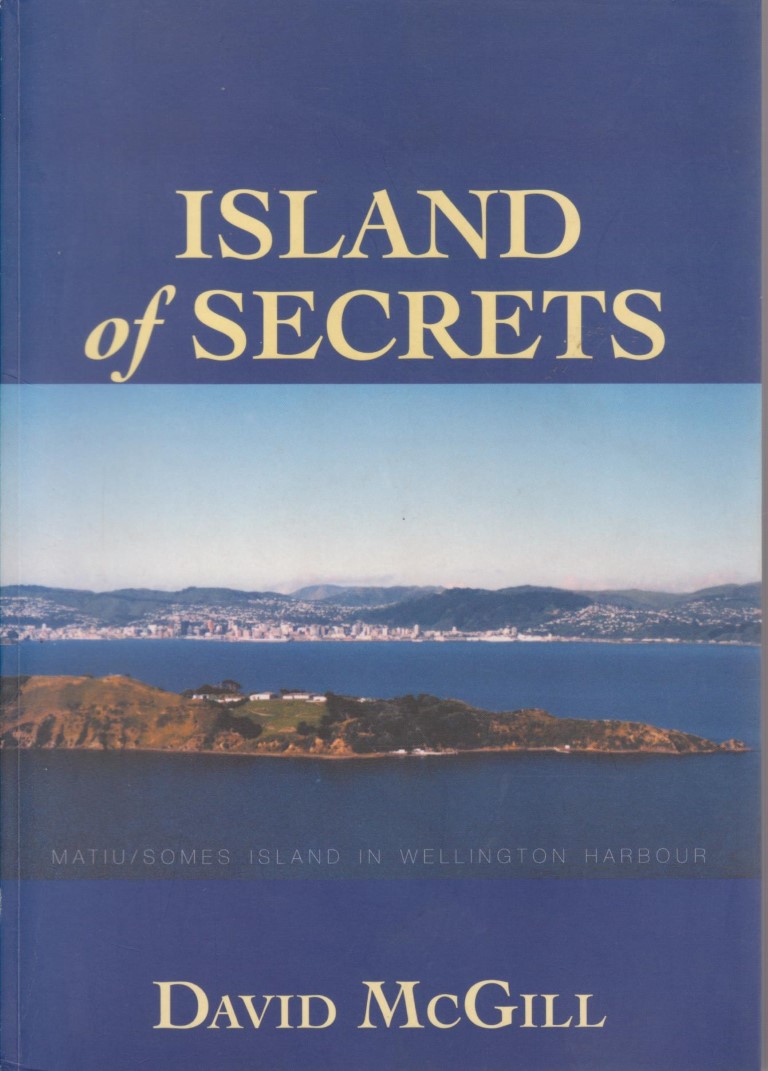 The fascinating history of Matiu/Somes Island in Wellington Harbour.
ISBN 9781877228377
quarantine island, POW internment, enemy aliens, ww1, ww2
VG softback
$25 B/B
Steele Roberts 2001, 160pp
[#4662 ]
HARRIS Jan

Tohora: The story of Fyffe House, Kai Koura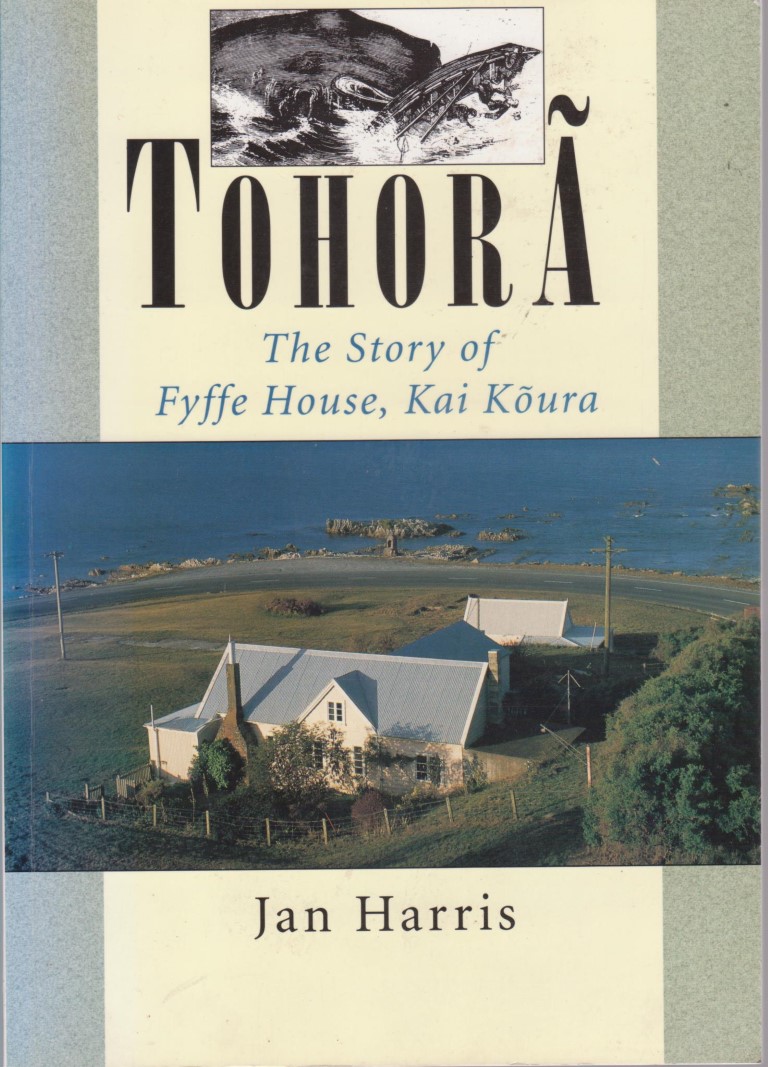 George Fyffe and his whaling station at Fyffe house had an important role in the establishment of colonial Kaikoura.
This is a detailed study of the building and it's association with the community.
ISBN 9780908577217
kaikoura, whaling, shore whaling, archaeology, Kai Tahu
VG softback
$12 B/B
New Zealand Historic Places Trust 1994, 56pp.
[#4663 ]
HARVEY Bob

Rolling Thunder: The spirit of Karekare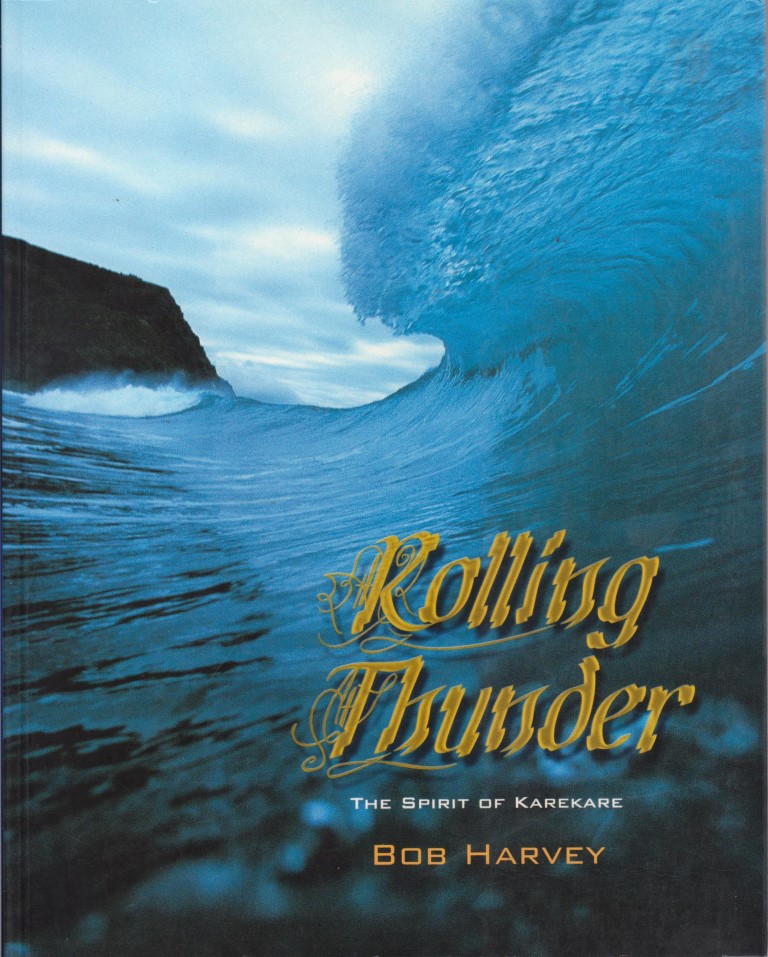 The social, cultural and natural history of this Auckland beach, and the role it has played in nurturing many creative New Zealanders
ISBN 9780908988174
surf, surfing, Karekare beach, film
VG softback
$25 B/D
Exisle Publishing 2001, 240pp
[#4664 ]
22/7/2020ev
CLARKVILLE EAST EYRETON SCHOOLS

Clarkville East Eyreton Schools Centennial 1874-1974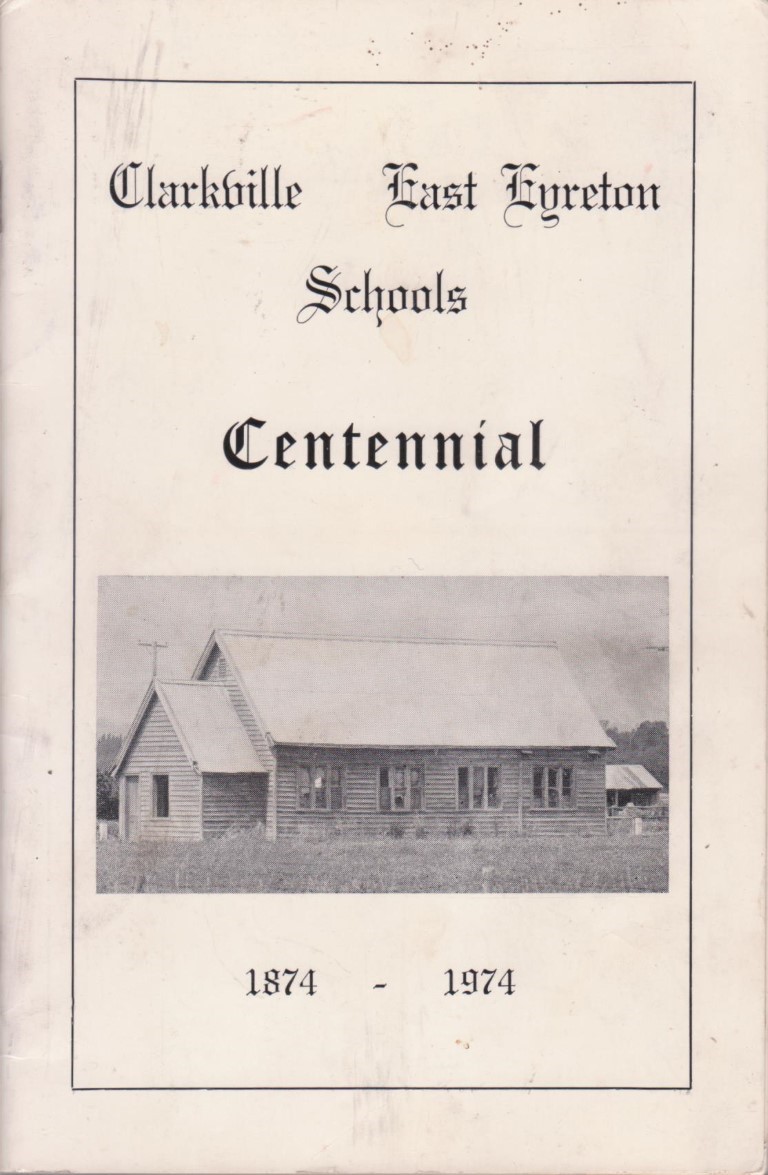 Informative historical publication with memories by former pupils, photos, maps, staff roll etc.
Includes two ephemera being programme for the centennial Celebrations on October 4th-6th 1974.
Kaiapoi Island, Days Run, Wai-iti, Canterbury
VG stapled wrappers
$30 C/A
Clarkville East Eyreton Schools Centennial Committee (1974), 44pp.
[#4609 ]
NORTH LOBURN SCHOOL

North Loburn School Centennial 1880-1980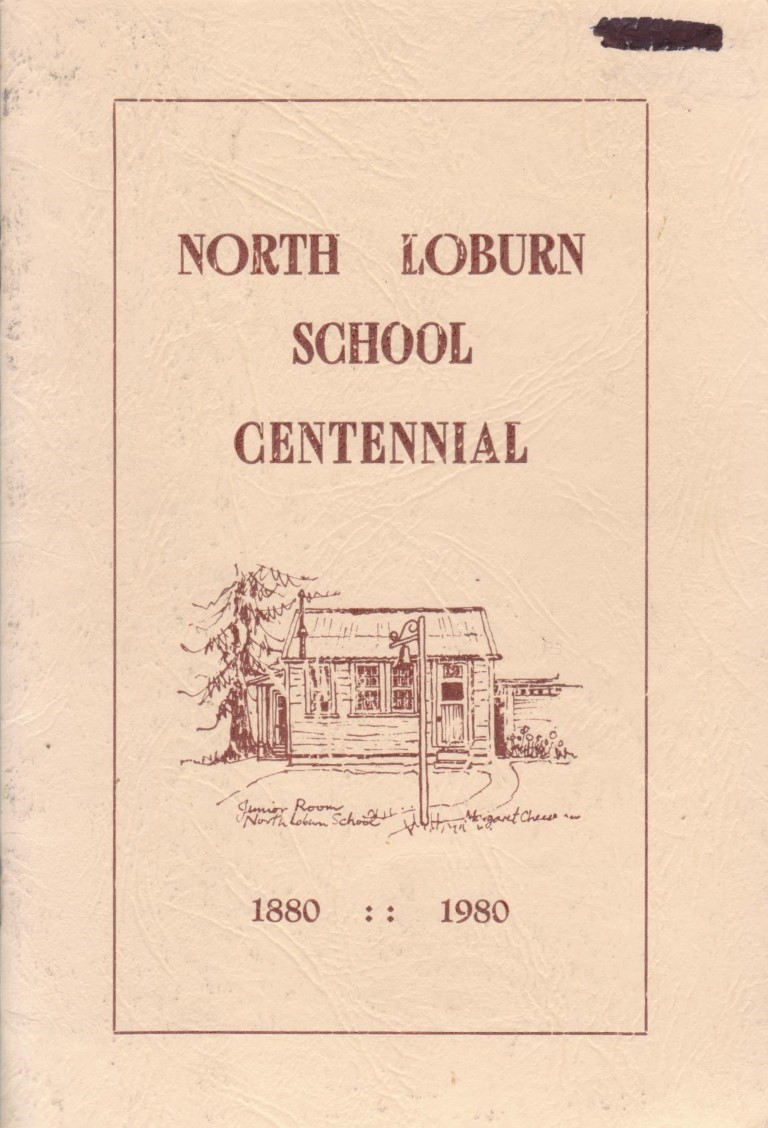 Informative historical publication with memories by former pupils, photos, staff roll etc.
Whiterock, Rangiora, Okuku River
VG stapled wrappers
$15 C/A
North Loburn School Centennial Committee (1980), 15pp
[#4610 ]
DREW H. T. B.

The War Effort of New Zealand.
(Official History of New Zealand's Effort in the Great War Vol 4)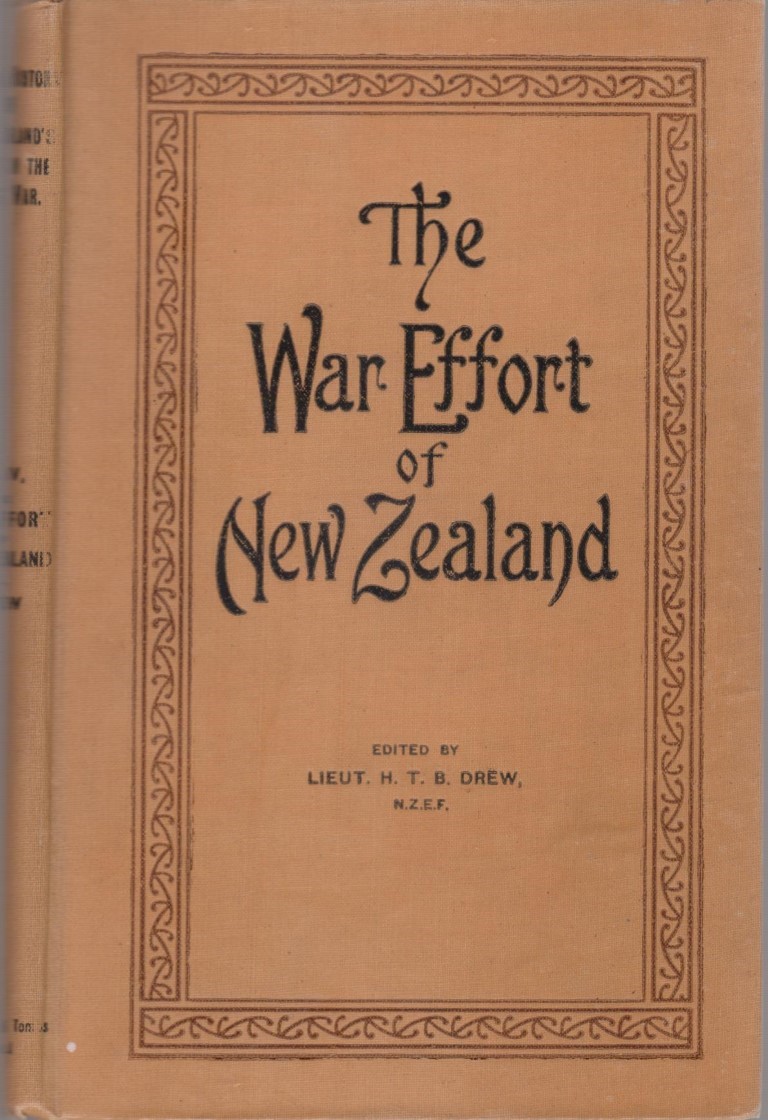 A Popular History of ;
(a) Minor Campaigns in which New Zealanders took part;
(b)Services not fully dealt with in the Campaign Volumes;
(c) The Work at the Bases during the First World War.
Supply of Reinforcements; Samoa; Philomel; Army Nurses; NZ Hospitals at Salonica, in Egypt, in UK; Hospital Ships; Dental and veterinary Corps; the Peace Conference; Education Services in the NZEF; War Finance; NZ Army Camps in England.
VG+ hardback with no dust jacket
$95 C/C
Whitcombe and Tombs 1923 First Edition, 276pp with black and white photos.
[#4611 ]
LYONS Arthur.

Satan Wants You
The Cult of Devil Worship.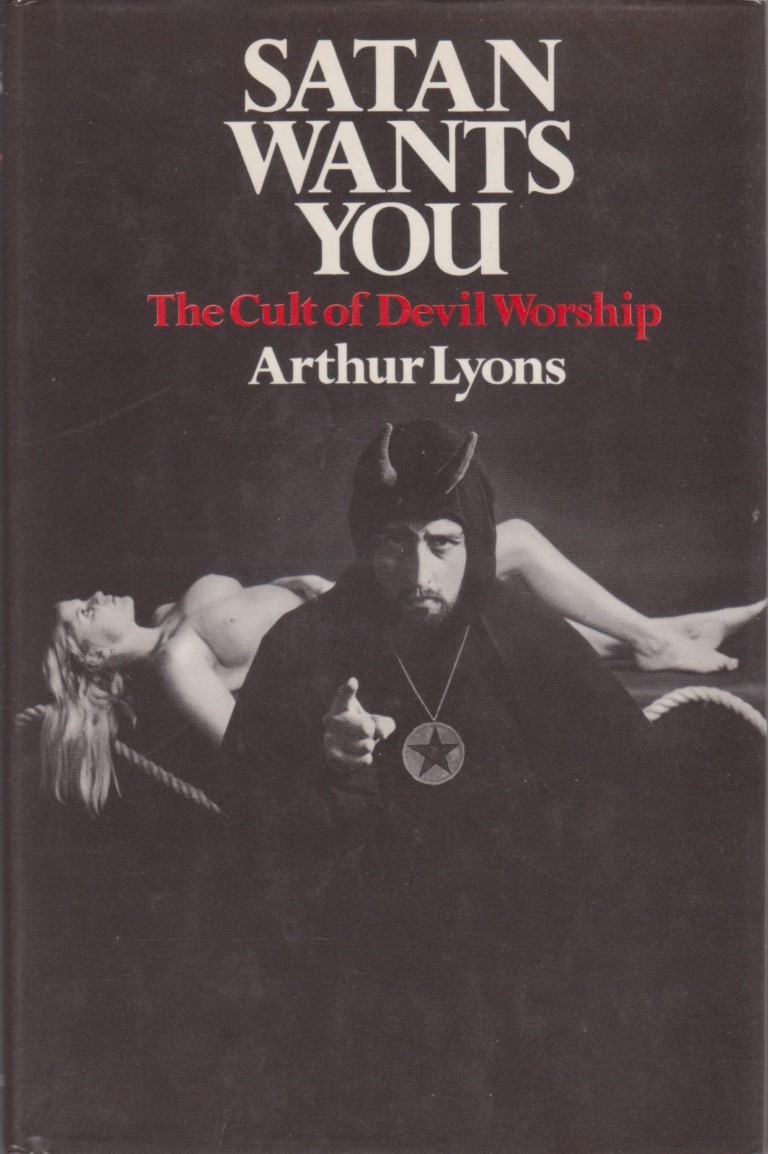 Much on La Vey's Church of Satan as well as contemporary occult and Satanic organisations.
One of the first serious and well informed works to deal with real and contemporary satanism and associated beliefs.
ISBN 0246640502
crowley, anton szandor la vey, black magic, witchcraft
VG hardback in VG+ dust jacket.
16pp of plates a little damp rippled to lower corner as well as a few of the adjoining pages, quite a minor blemish, otherwise VG book.
$50 C/B
Hart-Davis 1971 First Edition, 211pp with index
[#4612 ]
SARKER Prabhat Ranjan

The Thoughts of P. R. Sarker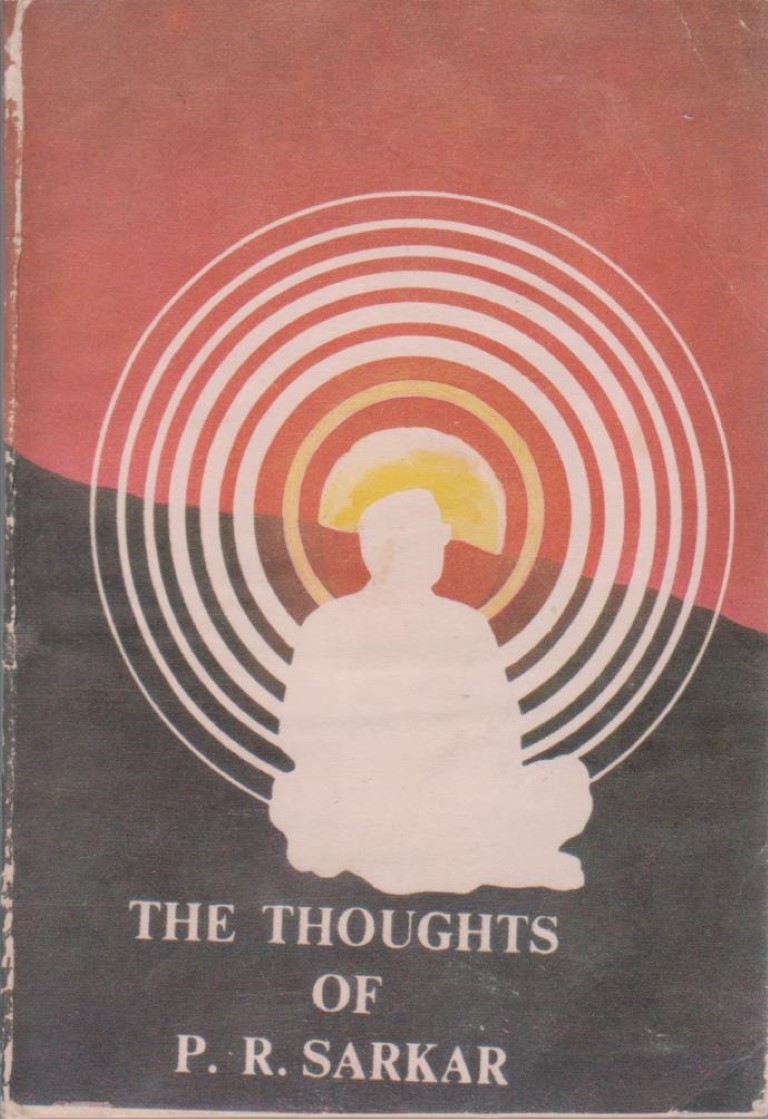 Sarker founded Ananda Marga, a synthesis of Vedic and Tantric philosophies, as a spiritual and social organisation to offer instruction in meditation and yoga.
Indian, Philosophy, Religion Tantra, Hinduism, Spirituality
VG softback
$15 A/A
Ananda Marga 1991 reprint, 214pp
[#4613 ]
BEADELL Len

Bush Bashers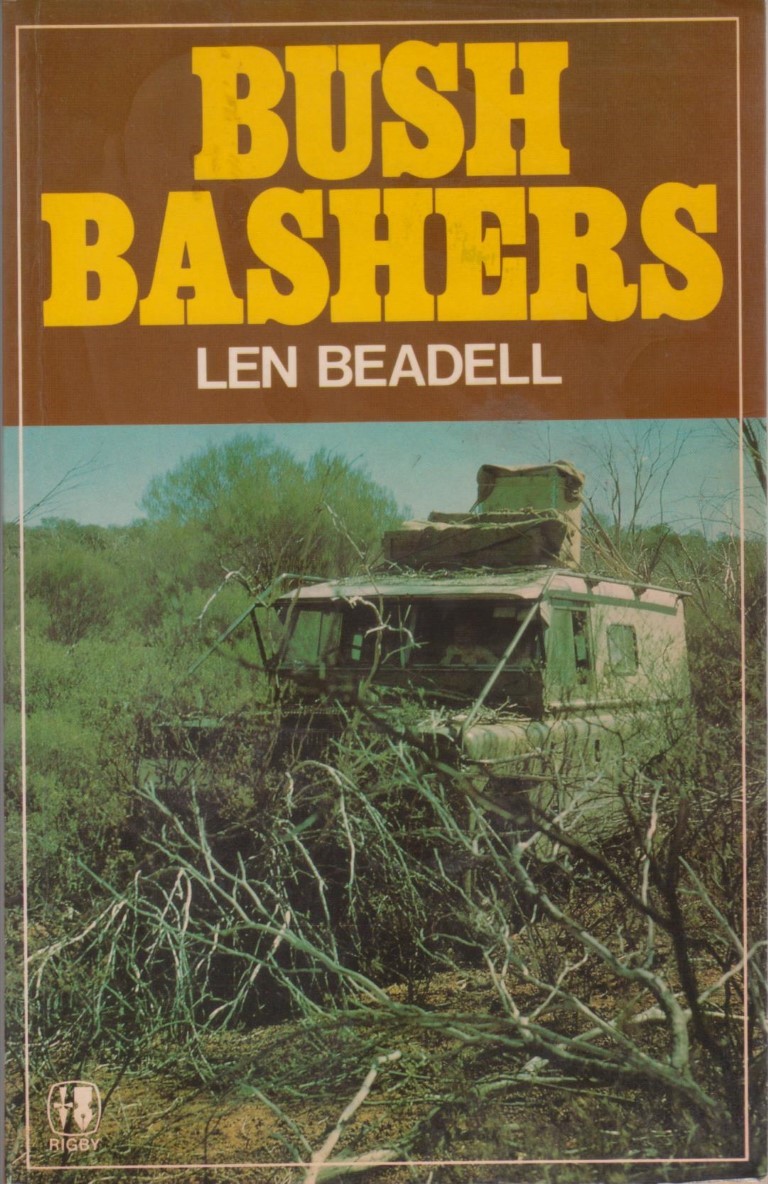 Beadell's Gunbarrel Road Construction Party built a network of roads stretching 4,000 miles across the almost unknown wilderness of Central Australia.
This book details his second road across Australia which was driven 1,000 miles from east to west through the heart of the Great Victoria Desert.
Construction took years, through the almost impenetrable mulga scrub and over sand ridges fianlly overcome by Beadell's bulldozer.
For five months his wife and infant daughter camped with him in the desert, commemorated by the Connie Sue Highway, a 400 mile stretch of road which extends from the Warburton Ranges to Rawlinna on the Nullarbor.
Beadell tells the story with an eye for the human and humorous details.
Beadell, one the last ot the true Australian explorers, was born on a farm at West Pennant Hills, NSW, in 1923.
As a surveyor and road builder he has worked all over the Australian outback from Arnhem Land to the Gibson Desert.
In 1958 he was awarded the British Empire Medal for his work in building the Gunbarrel Highway across Central Australia.
ISBN 9780727015747
Australian engineering, transport, roadmaking, surveying, Maralinga, Serpentine Lakes,
VG softback
$25 C/B
Rigby Publishers Limited 1982, 163pp + plates.
[#4614 ]
BEARDSLEY Eric

Sliding Down the Hypotenuse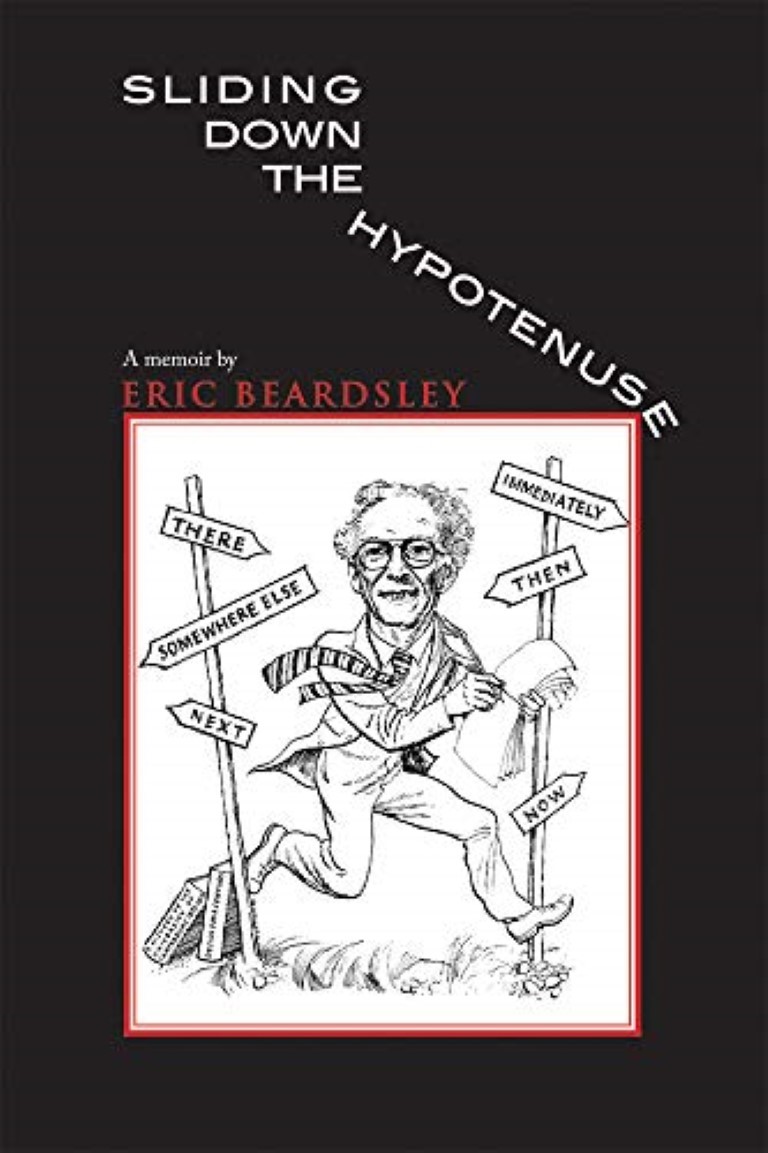 A Memoir in which Eric Beardsley gives a candid account of his life, chronicling the reporter's experiences from his childhood in 1920s and 1930s Christchurch, New Zealand, to his achievements as lead writer at the Press and information officer for the University of Canterbury.
A vivid portrait of a life well lived, of a province and its university, and of New Zealand over the last eight decades.
ISBN 9781927145005
autobiography, academia, christchurch, canterbury
VG softback
$35 C/B
Canterbury University Press, 2012 first edition, 211pp+ plates.
[#4615 ]
DOSSEY Larry

Recovering the Soul
A Scientific and Spiritual Search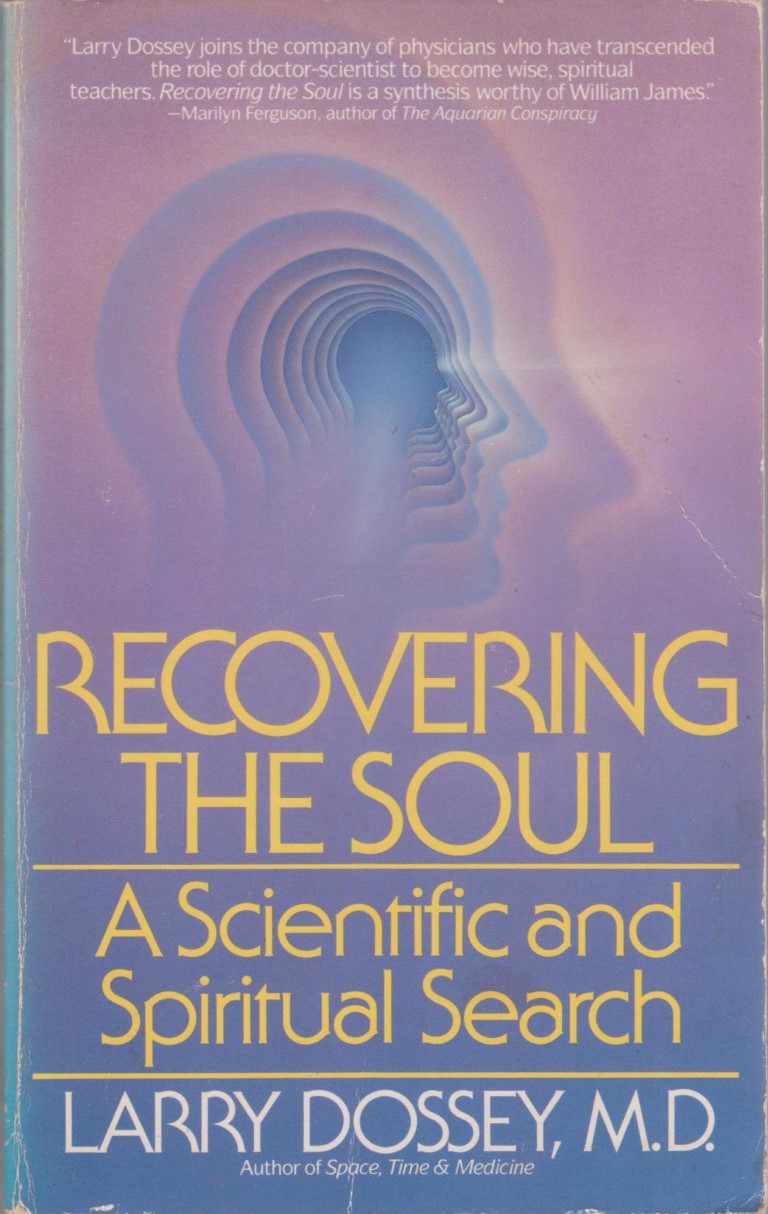 Gives evidence for the existence of the soul from studies of consciousness; scientific theory by Schrodinger, Godel and Einstein; Quantum physics of Margenau and Bohm;and the synthesis of these in God.
Includes short piece on human animal communication as evidenced by shamanic practice.
An alternative view of human consciousness, a theory of mind and being independent of matter, time, and space.
As a physician, Dossey has often confronted events and miraculous cures in his patients that cannot be explained by conventional science.
Drawing from the latest research, Dr. Dossey synthesizes the ideas of eminent scientists such as Schrödinger, Einstein, Gödel, and Margenau, with the time-honored knowledge of visionaries and mystics to present convincing evidence for a nonlocal, holistic view of mind and reality that can explain transcendental experiences.
In short, he provides new proof of the existence of the soul.
Supported by thoughts from Lao Tzu and Jung, Meister Eckhart and Rilke, as well as from ancient texts such as the Upanishads
A penetrating exploration of the nexus of mysticism and healing, religion and physics.
ISBN 055334790X
G+ softback, sunned spine binding opens flat at centre.
$15 C/C
Bantam 1989, x 319pp
[#4616 ]
PROGOFF Ira

Jung, Synchronicity, and Human Destiny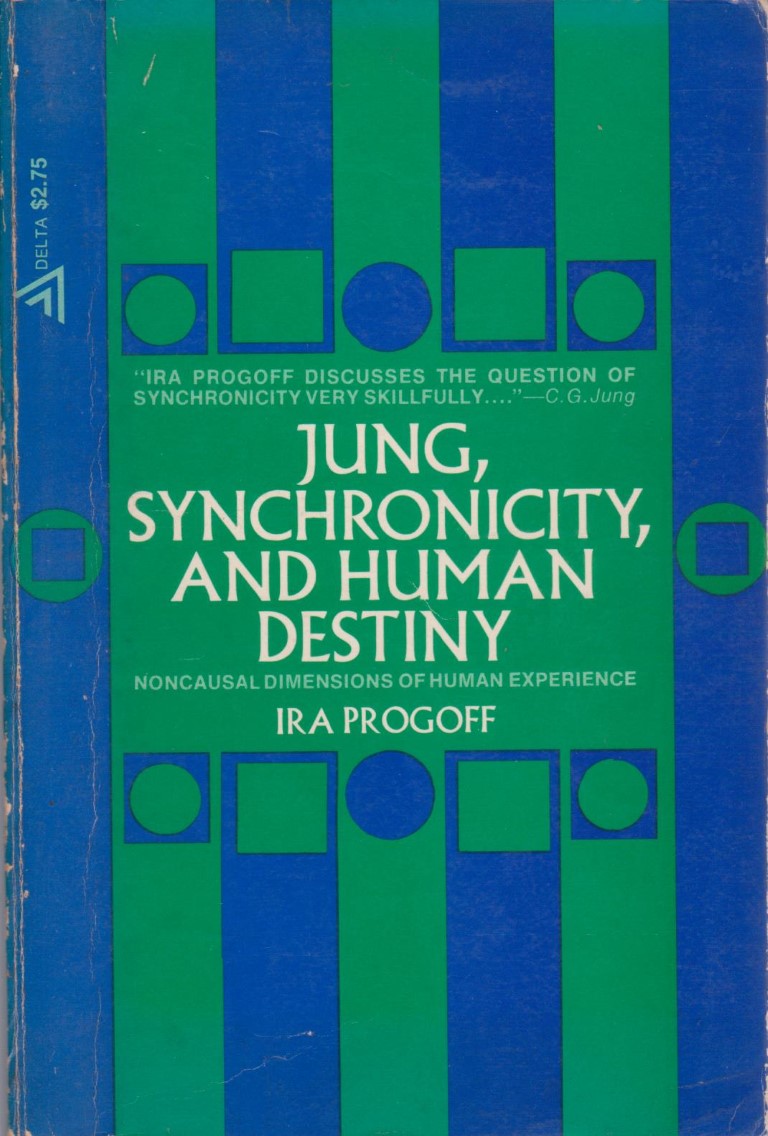 Noncausal dimensions of human experience, a lucid explanation of Jung's 'synchronicity.'
jungian, c g jung, psychology, tarot, I Ching, dreams
VG- softback, binding opens flat at centre.
$15 C/B
Delta 1975, 176pp
[#4617 ]
CAMPBELL Joseph

Reflections on the Art of living
A Joseph Campbell Companion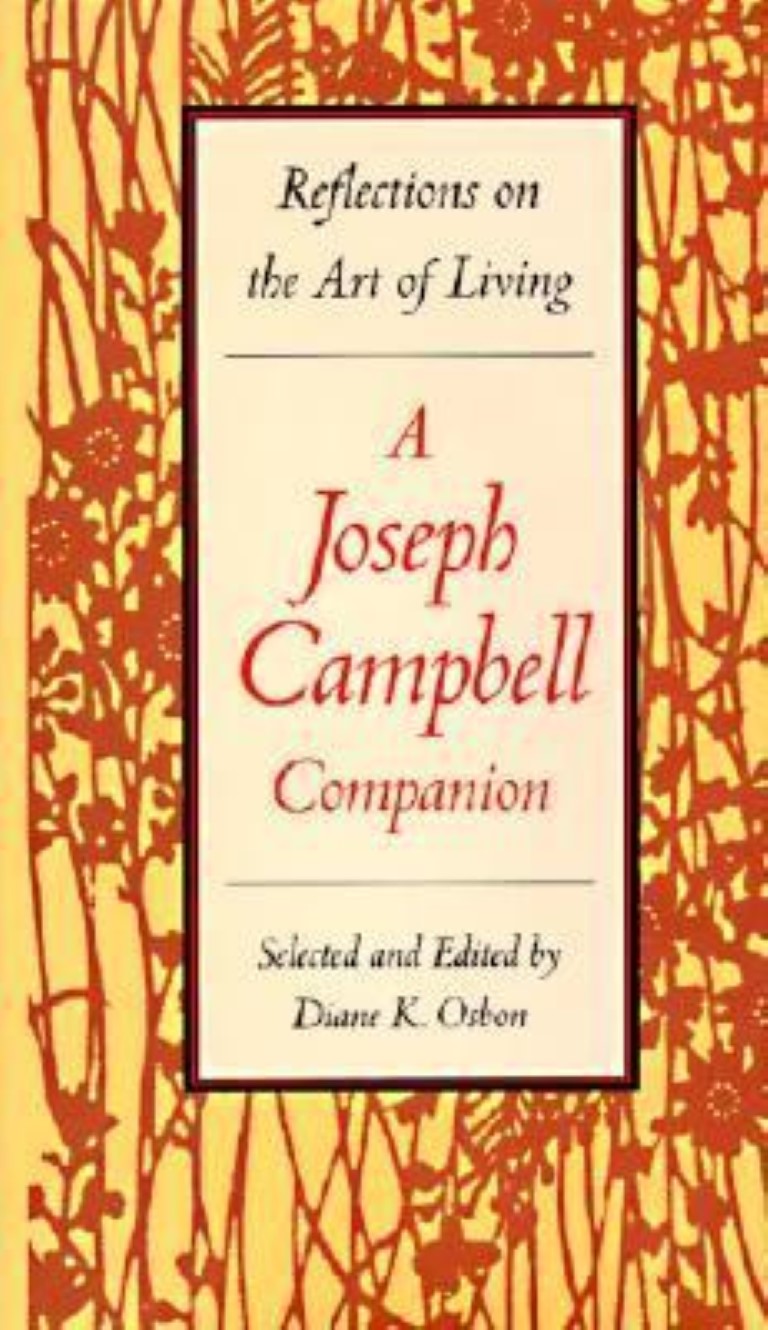 Edited D K Osbon, a selection of Campbells thoughts on the challenge of living, the process of spiritual awakening, the struggle of awareness and the art of living in the sacred.
ISBN 0060167181
comparative religion, Archetypal psychology, mythology
VG hardback in VG dust jacket, jacket has sunned spine.
Quarter cloth with marker ribbon.
$35 C/C
Harper Collins 1991 first edition, 311pp.
[#4618 ]
IRON CROWN ENTERPRISES / I.C.E.

The Iron Wind, a Unique Fantasy Campaign
Generic fantasy role palying game campaign module adaptable to any RPG.
With four cultures with accompanying maps etc.
States first of the Loremaster Series.
rpg
VG- card wrappers, some insect damage to edges of front cover and first page.
$35 C/B
I.C.E. 1980 first edition, only 5,000 printed, 68pp.
[#4622 ]
BATTLETECH

BattleTech Record Sheets
Volume One 1= light mechs (1647)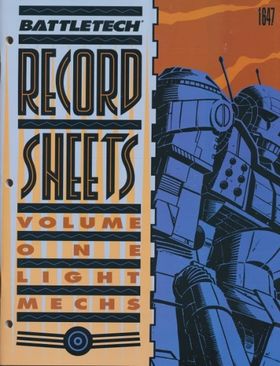 Mech Record sheets for game keeping and combat reference.(1647)
ISBN 1555601413
rpg, accessory, unused
VG+ soft cover 4to, publishers hole punch to spine
$15 B/B
FASA Corporation 1990, approx 50pp.
[#4623 ]
BATTLETECH

BattleTech Record Sheets
Volume Two 2= medium mechs (1648)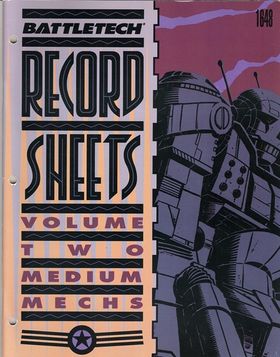 Mech Record sheets for game keeping and combat reference.(1648)
ISBN 1555601421
rpg, accessory, unused
VG+ soft cover 4to, publishers hole punch to spine
$15 B/B
FASA Corporation 1990, approx 50pp.
[#4624 ]
BATTLETECH

BattleTech Record Sheets
Volume Three 3= heavy mechs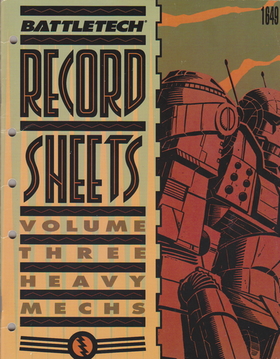 Mech Record sheets for game keeping and combat reference.(1649)
ISBN 1555601464
rpg, accessory, unused
VG+ soft cover 4to, publishers hole punch to spine
$15 B/B
FASA Corporation 1991, approx 50pp.
[#4625 ]
BATTLETECH

BattleTech Record Sheets
Volume Four 4= assault mechs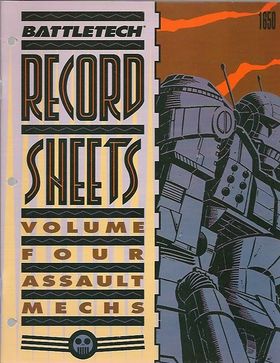 Mech Record sheets for game keeping and combat reference.(1650)
ISBN 1555601472
rpg, accessory, unused
VG+ soft cover 4to, publishers hole punch to spine
$15 B/B
FASA Corporation 1991, approx 50pp.
[#4626 ]
BATTLETECH

BattleTech Record Sheets
Volume Six 6= 3055 mechs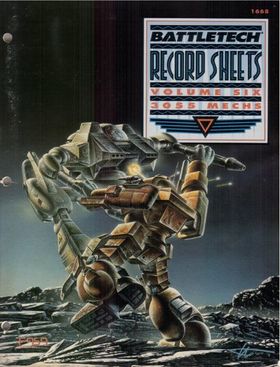 Mech Record sheets for game keeping and combat reference.(1668)
ISBN 1555601774
rpg, accessory, unused
VG+ soft cover 4to, publishers hole punch to spine
$15 B/B
FASA Corporation 1992, approx 110pp.
[#4627 ]
WILLIAMS Donald Lee

Border Crossings
A Psychological Perspective on Carlos Castaneda's Path of Knowledge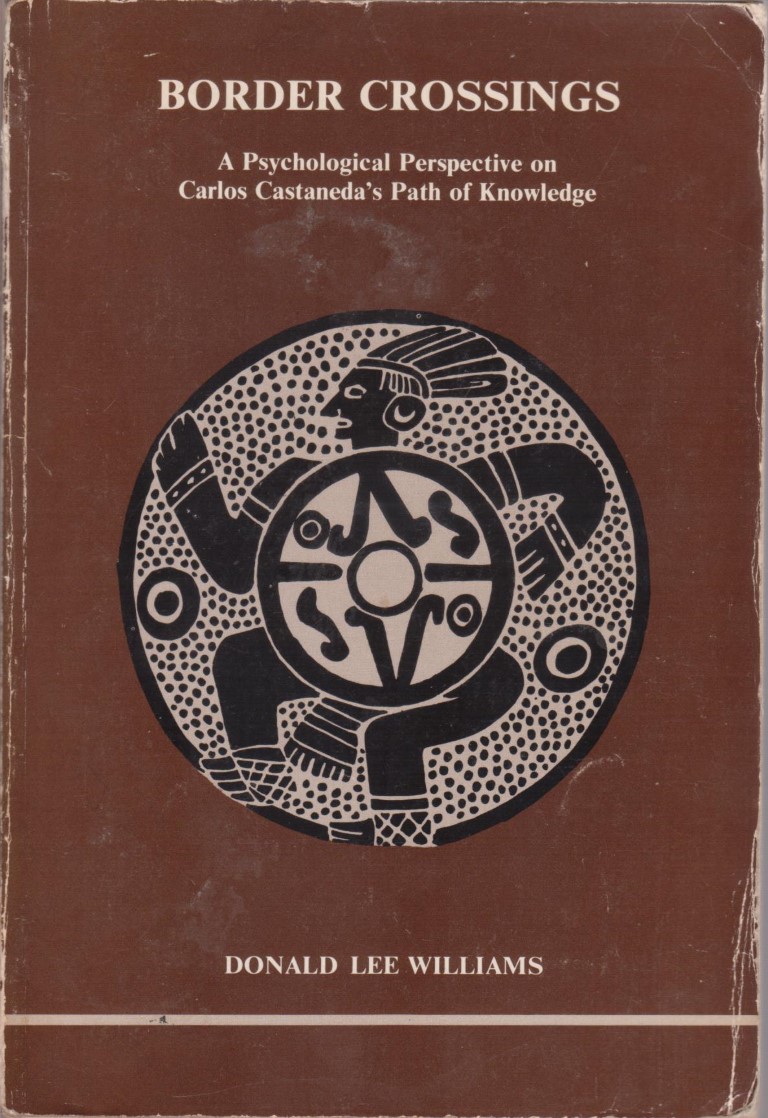 Studies in Jungian Psychology 8.
Jungian approach to the Yaqui Indian shaman Don Juan's teachings as presented in Castaneda's work.
ISBN 0919123074
G+ softback, binding split at spine and is 'cracked' at centre but holding well, covers rubbed to edges
$10 B/B
Inner City Books 1981 first edition, 153pp
[#4628 ]
YESHE Lama

Becoming Your Own Therapist
An Introduction to the Buddhist Way of Thought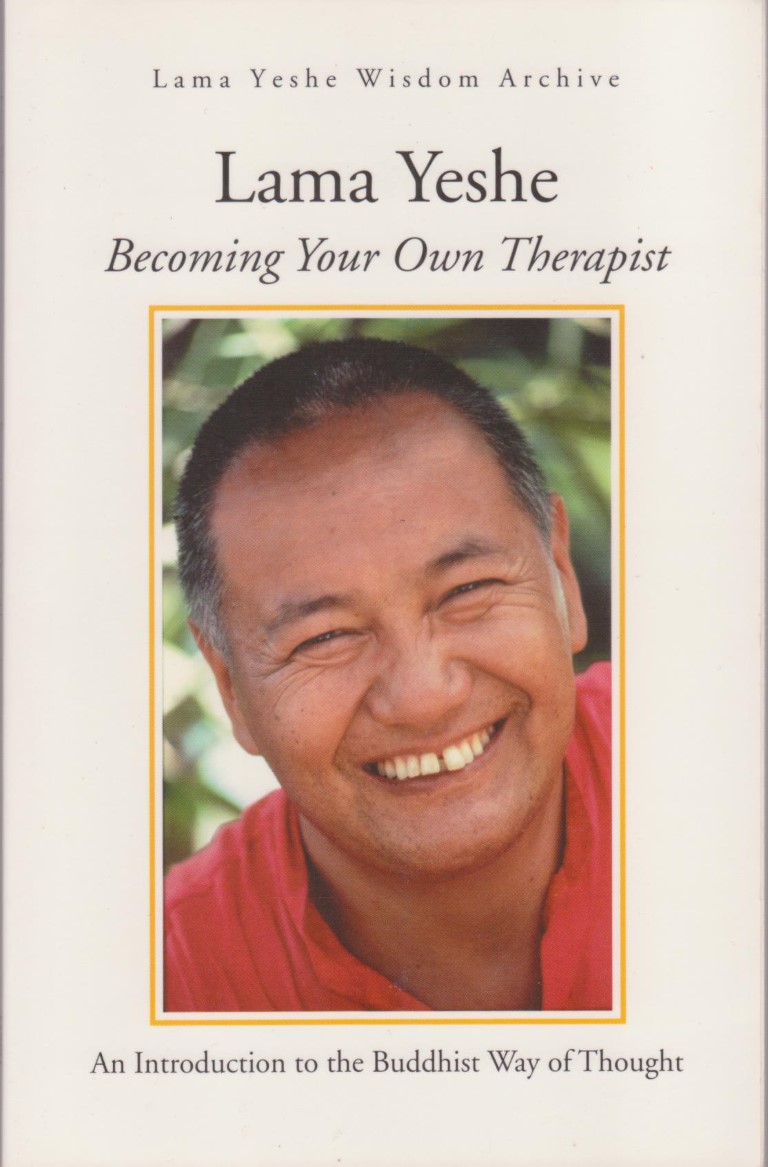 "These days, people study and train to become psychologists. Lord Buddha's idea is that everybody should become a psychologist. Each of you should know your own mind; you should become your own psychologist.
This is definitely possible; every human being has the ability to understand his or her own mind. When you understand your own mind, control follows naturally. "Don't think that control is just some Himalayan trip or that it must be easier for people who don't have many possessions. That's not necessarily true.
Next time you are emotionally upset, check for yourself. Instead of busily doing something to distract yourself, relax and try to become aware of what you're doing.
Ask yourself, 'Why am I doing this? How am I doing it? What's the cause?' You will find this to be a wonderful experience. Your main problem is a lack of intensive knowledge-wisdom, awareness, or consciousness, therefore, you will discovet that through understanding, you can easily solve your problems."
ISBN 1891868004
buddhism, mindfulness, therapy
VG softback
$10 C/A
Lama Yeshe Wisdom Archive 2002, 63pp.
[#4630 ]
AULT H. F.

The Nelson Narrative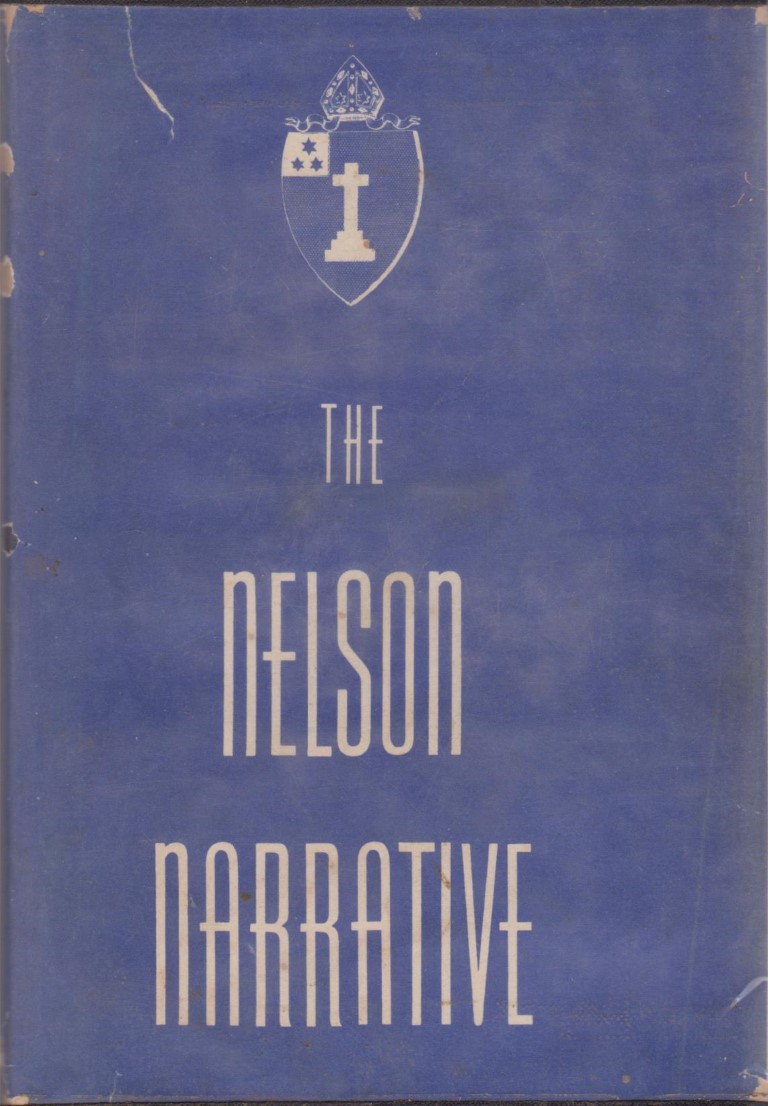 The Story of the Church of England in the Diocese of Nelson, New Zealand 1858 to 1958.
Includes includes accounts of the Nelson area from 1842-1857, and the settlers of the third of the NZ Company's settlements.
local history, church centenary, Edmund Hobhouse, Andrew Burn Suter, Charles Oliver Mules, church institutions, Whakarewa School
VG- cloth hardback with G+ dust jacket.
Jacket has some chipping and tears with large area chipped to the fold of the rear flap
The book lacks the free end-paper.
$20 C/C
Diocese of Nelson 1958 first edition, 384pp + plates
[#4632 ]
REYES Benito F.

Scientific Evidence of the Existence of the Soul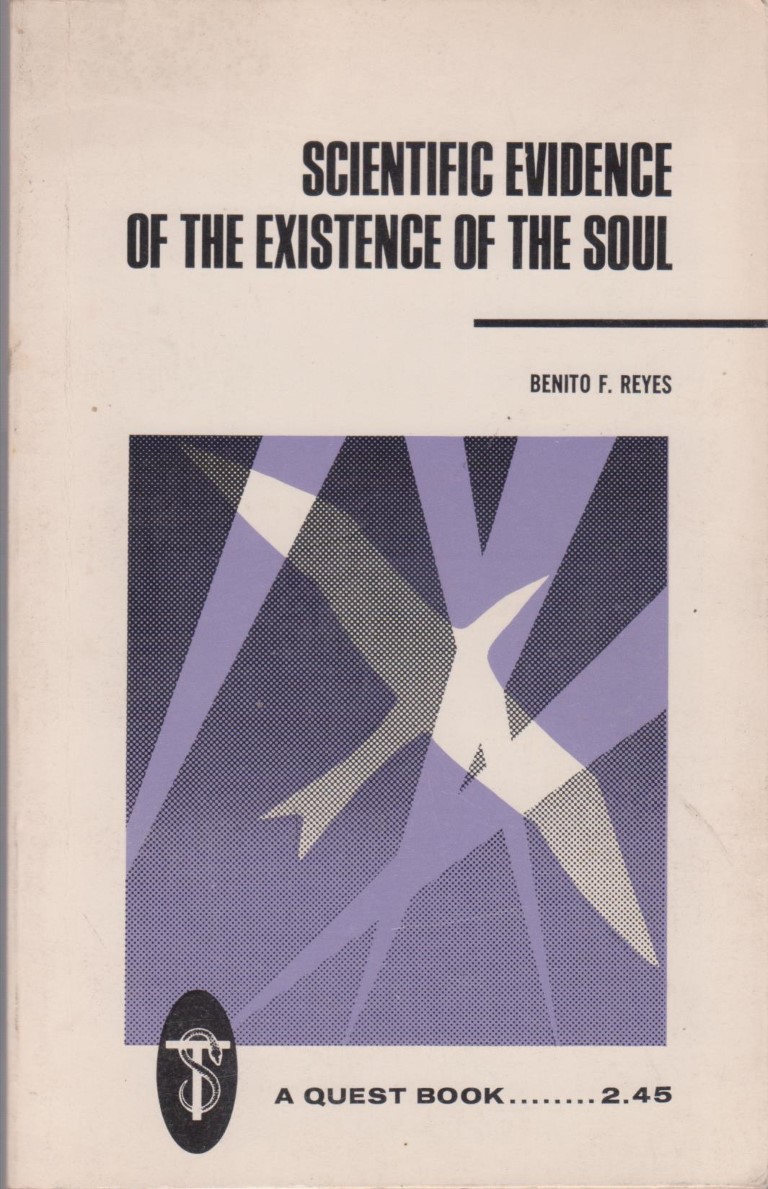 Includes psychical research and survival as well as ESP as evidences for the soul.
ISBN 0835604047
reincarnation, past lives, theosophy
VG softback, private library rubber stamp at foot of preface
$15 C/B
Theosophical Publishing 1970 revised edition, xx 259pp.
[#4633 ]
SNYDER Gary

He Who Hunted Birds in His Father's Village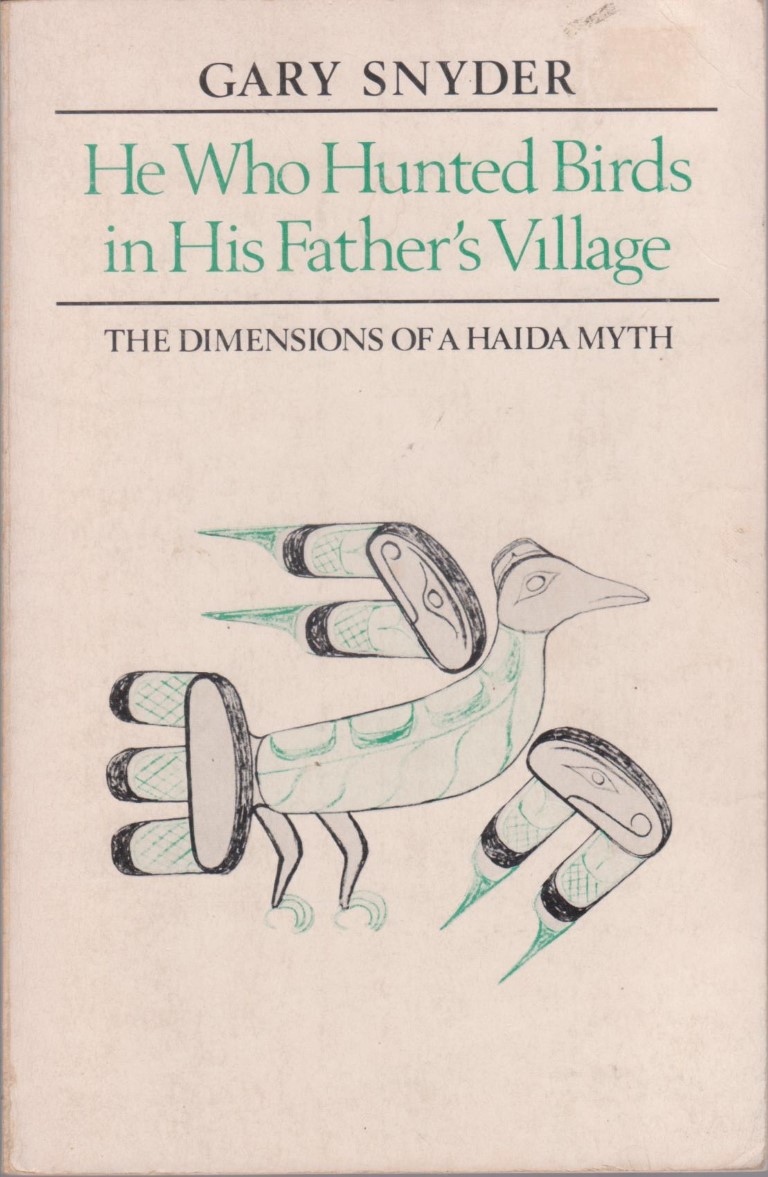 The Dimensions of a Haida Myth.
American Indian myth and lore.
ISBN 0912516380
native american indian, anthropology, myth,
VG softback with light handling soiling to wrapper
$10 C/B
Grey Fox Press 1979, xix 133pp.
[#4634 ]
BROWN David E.

Vampiro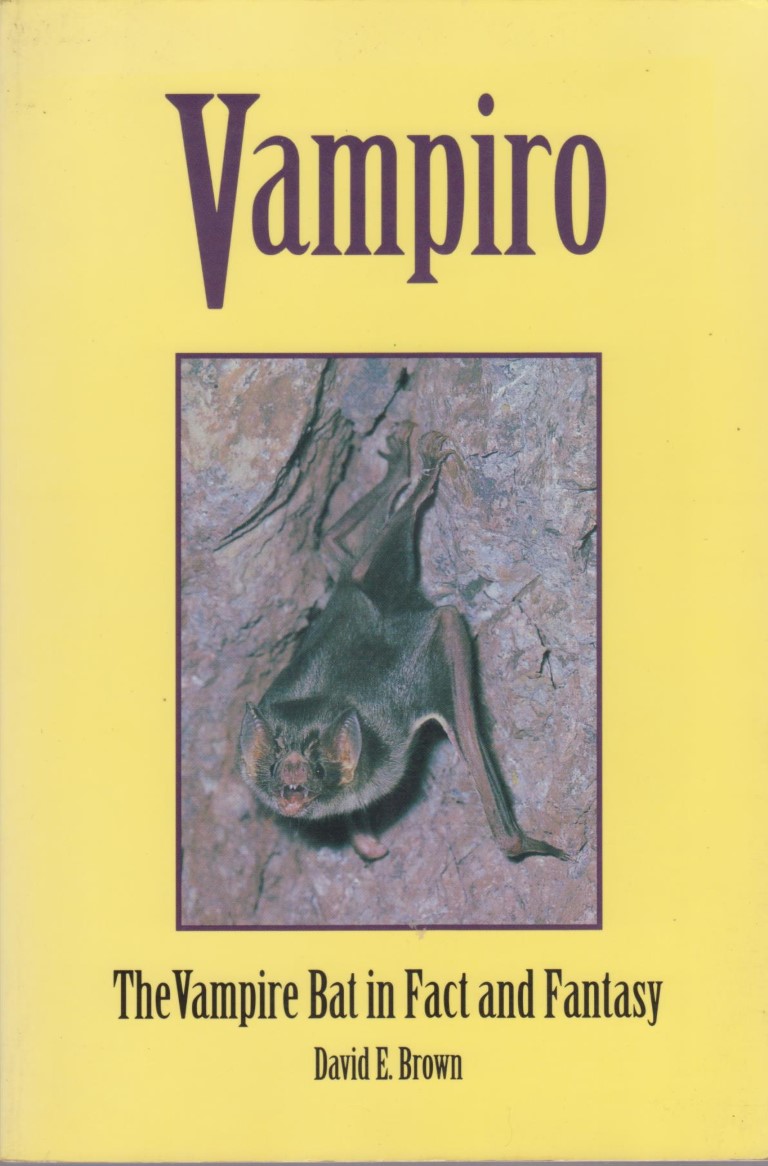 The Vampire Bat in fact and fantasy, includes the natural history, as well as the 'supernatural' mythology including modern popular vampire lore.
Illustrated.
ISBN 0874806011
keywords
VG softback
$15 C/B
University of Utah 1999 reprint, 147pp.
[#4635 ]
FRAME Janet.


To the Is-land, an Autobiography
3 volumes
The full three volumes of Frame's autobiography, in a nice softback edition.
Folded and sewn binding of quality paper pages.
ISBN 0091568919 ISBN 091569117 ISBN 0091648017
janet frame, biography, memoir, literature, women's writing
VG- softbacks
$30 C/C
Hutchinson 1986/ 1985/ 1986, 253+195+176pp.
[#4640 ]
MANSFIELD Katherine

In a German Pension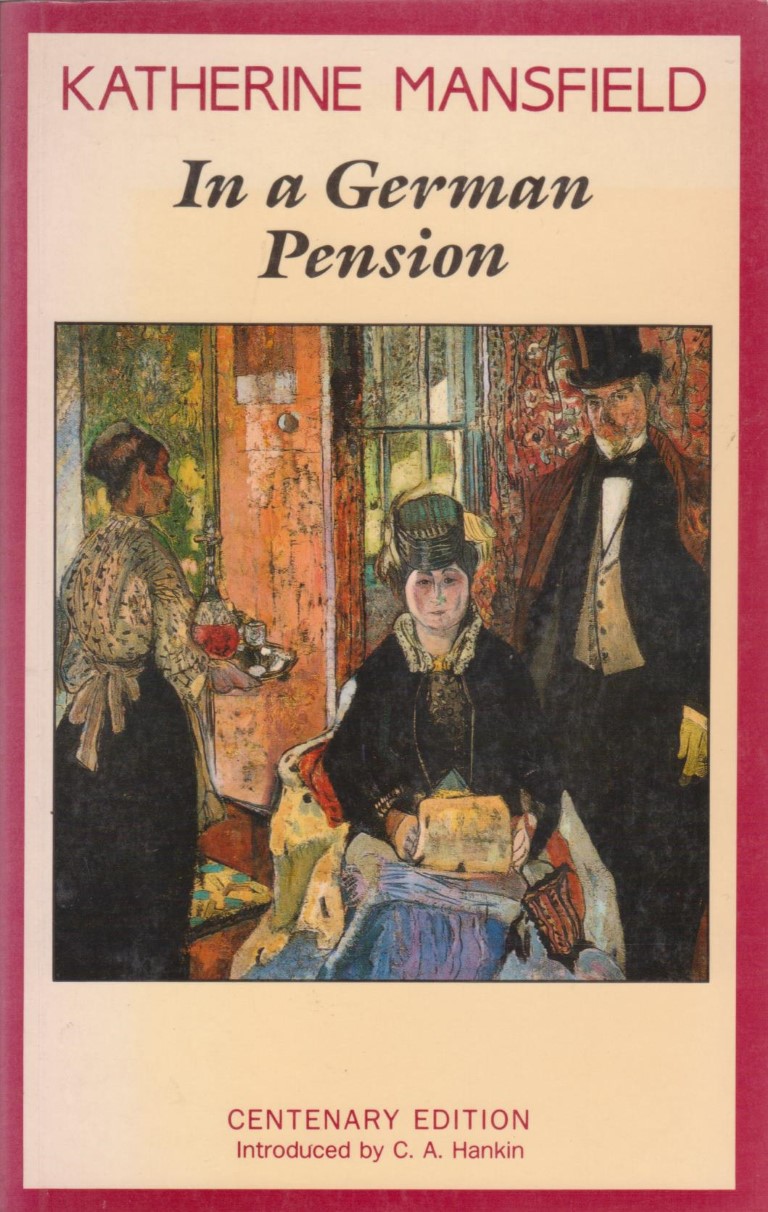 Centenary Edition with an introduction by C A Hankin.
ISBN 1869410149
new zealand, women's writing
VG- softback, top of first page trimmed
$8 C/B
Century Hutchinson 1988, 107pp.
[#4641 ]
MANSFIELD Katherine

Bliss and Other Stories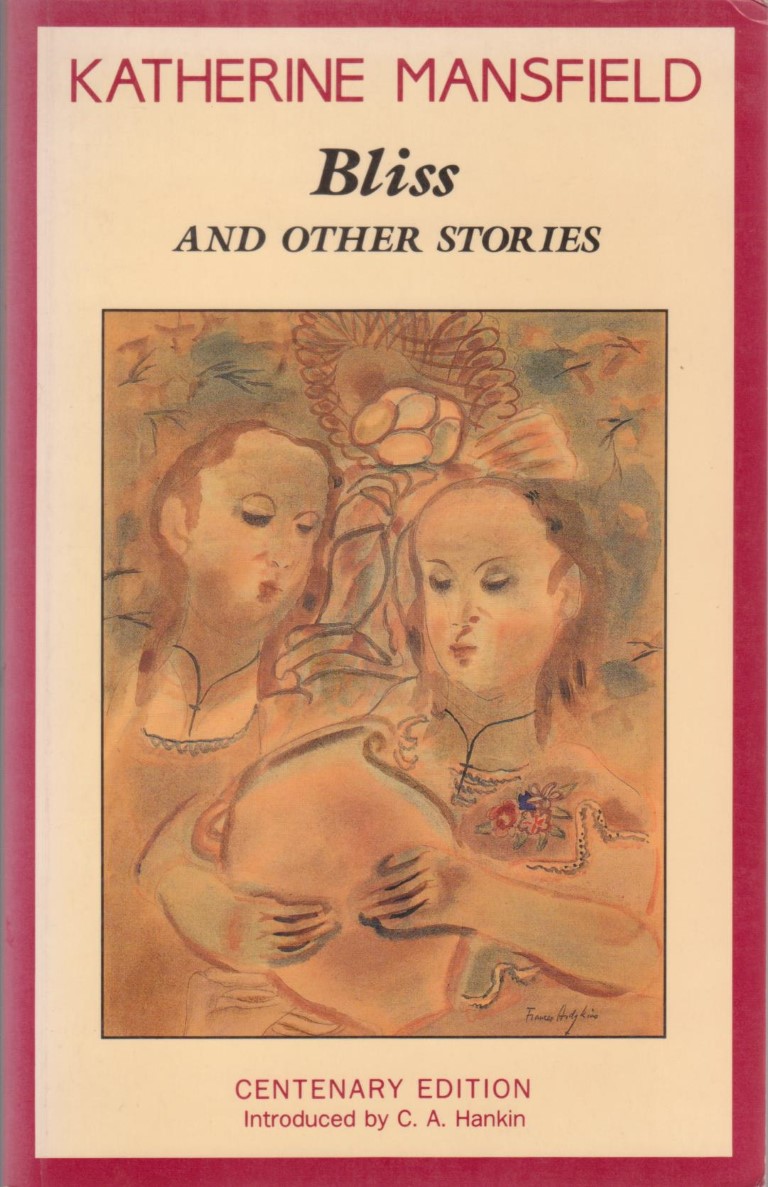 Centenary Edition with an introduction by C A Hankin.
ISBN 1869410157
new zealand, women's writing
VG- softback, top of first page trimmed
$8 C/B
Century Hutchinson 1988, 191pp.
[#4642 ]
STEVENS P. G.

Pyne Gould Guinness Ltd The Jubilee History 1919-1969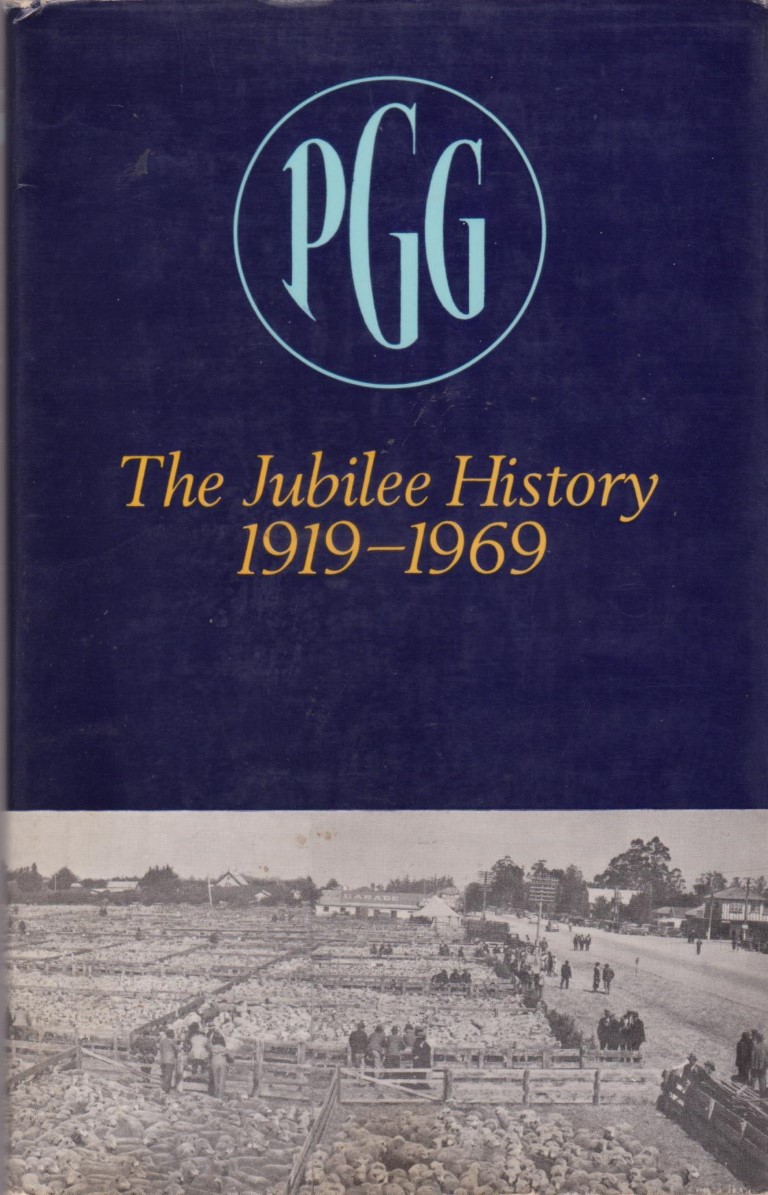 First 50 years of the Canterbury agricultural business, founded in 1919 when Pyne & Co. and Gould, Beaumont & Co., and Guinnes & Le Cren Ltd merged.,
ISBN
stock and station, mercantile, wool merchants, auctioneers
VG hardback in VG dust jacket
$20 C/B
Whitcombe and Tombs Ltd. for PGG 1970, 152pp + plates.
[#2023/4643 ]
BAUGHAN B. E.

Brown Bread from a Colonial Oven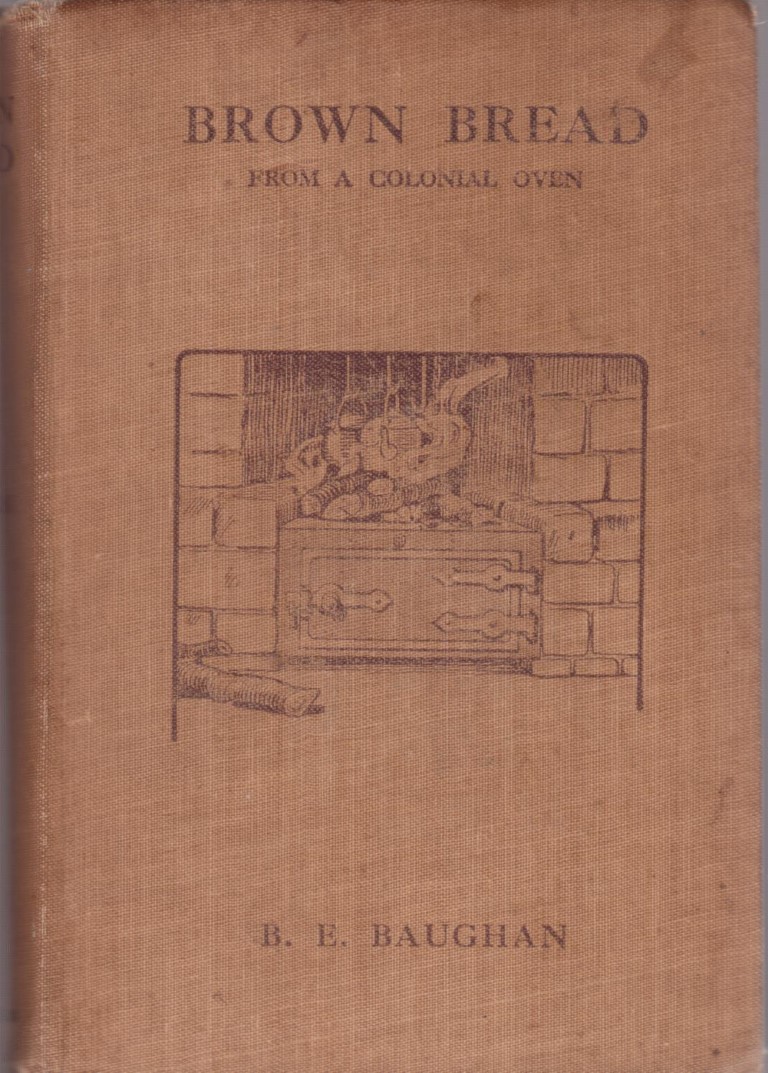 Being sketches of Up-Country life in New Zealand.
Includes early colonial accounts of Maori.
Illustrated by Dagmar Huie.
G+ cloth hardback.
Uniformaly dust soiled cloth, frontis detached and shows tape rust along spine edge of the frontis and the title, inscription dated 1918 to fep, rear joint split to top half
$30 C/B
Whitcombe and Tombs (1912) first edition of 1,000 copies (B401) viii 208pp.
[#4644 ]
20/7/2020ev
CAPOTE Truman

In Cold Blood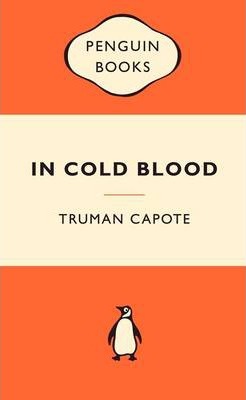 A masterpiece of journalism and a powerful crime thriller, inspired by a 300-word article in The New York Times, Capote spent six years exploring and writing the story of Kansas farmer Herb Clutter, his family and the two young killers who brutally murdered them.
An unflinching portrayal of a comprehensible and thoroughly human evil.
ISBN 9780141038391
crime spree, murder, documentary, non fiction, Clutter family Murder,Truman Capote, journalism
VG paperback
$9 A/A
Penguin 2008, 343pp
[PB1669 ]
18/7/2020ev
ANDERSON Len.

Coaches North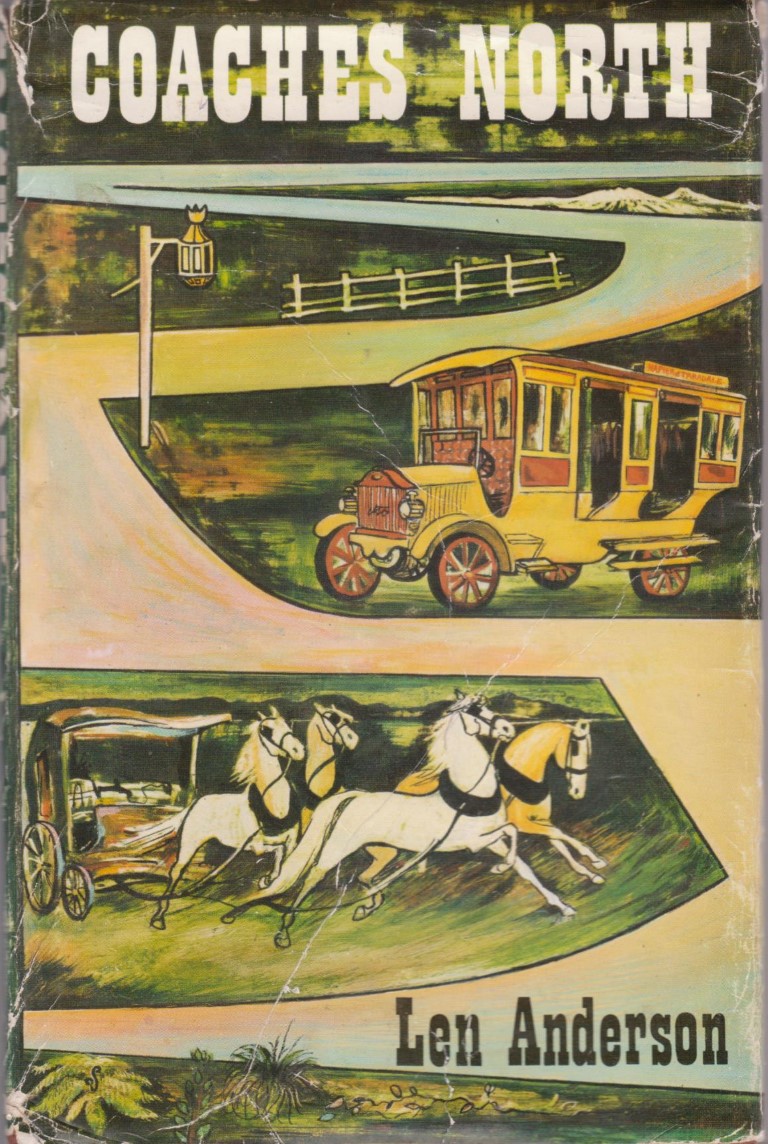 A history of the Hawke's Bay Motor Company, with details of the early development of the Napier-Taupo Road and the communities it serviced.
Well illustrated with photographs.
coaching, transport, Gisborne, Hastings
G+ hardback in G+ dust jacket.
Some bumping to the covers, and some wear and short tears to the jacket.
Internally a tidy copy.
$25 C/B
Reed 1967 First Edition, 124pp + plates.
[#4592 ]
GASKIN D. E.

The Butterflies and Common Moths of New Zealand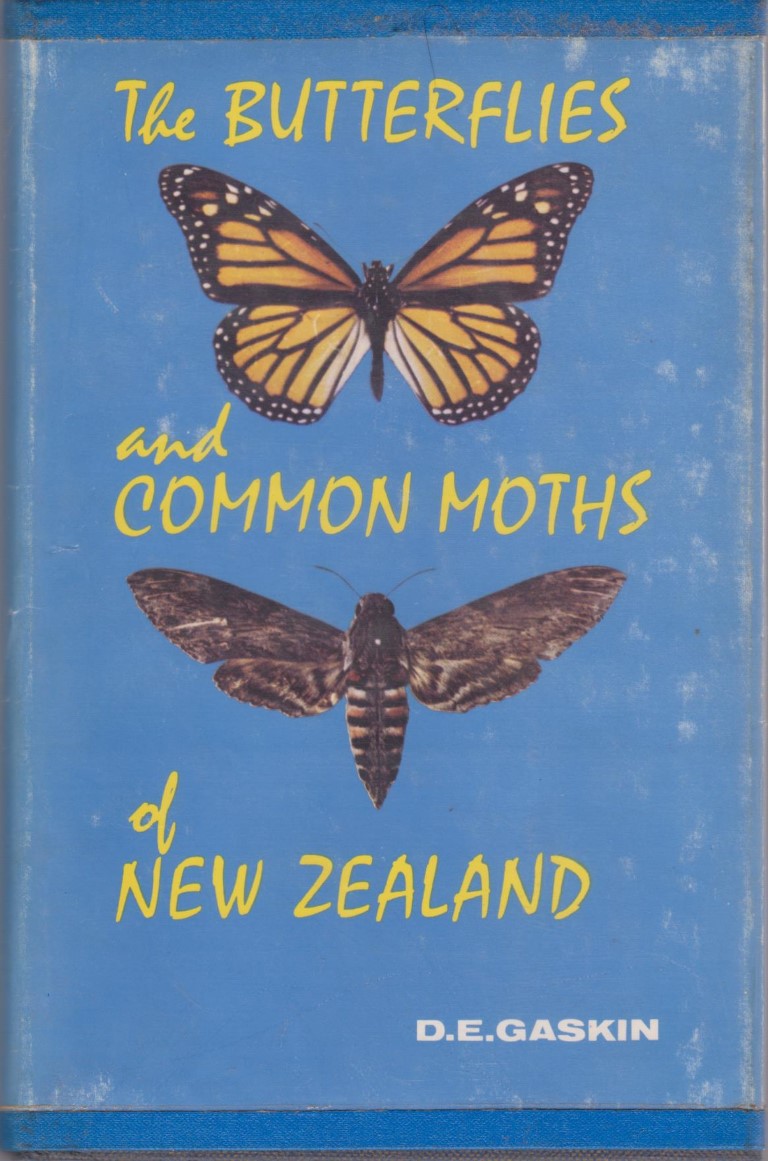 A good book for the beginner which details the most commonly found specimens, all 18 butterfly species and about 10 of the over 1,500 moths found in New Zealand.
Lepidoptera
VG hardback in VG dust jacket with plastic sleeve.
There is a 2x2 cm square cut from the blank back panel of the dust jacket.
$30 C/B
Whitcombe and Tombs Ltd. 1966 first edition, 219pp + plates, some in colour.
[#4593 ]
HEBERLEY Heather

Riding with Whales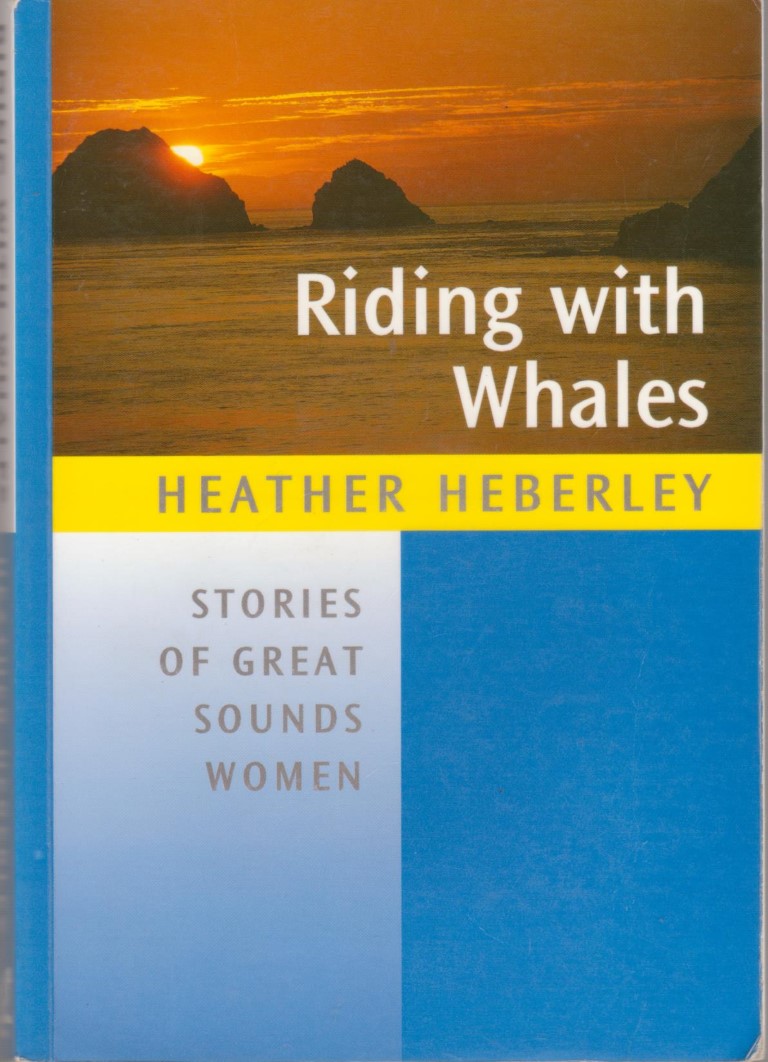 Stories of Great Sounds Women, being a social history of thirteen pioneer women of the Marlborough Sounds.
Interviewed by Heather, these women recount the hardships and joys of life from the early years of the twentieth Century onwards.
ISBN 9780908561759
Ruby Heberley
Milly Watson
Lily Reeves
Ida Scott
Hazel Baker
Mary Kirk Williams
Florence Fishburn
Betty derbyshire
Mavis Thomas
Ida Hebberd
Olive Burdekin
Cape Jackson women
Helen McLauchlan
Betty Baker
VG softback.
$15 C/B
Cape Catley September 1999 second edition, 260pp.
[#4594 ]
MASON R. A. K.

Collected Poems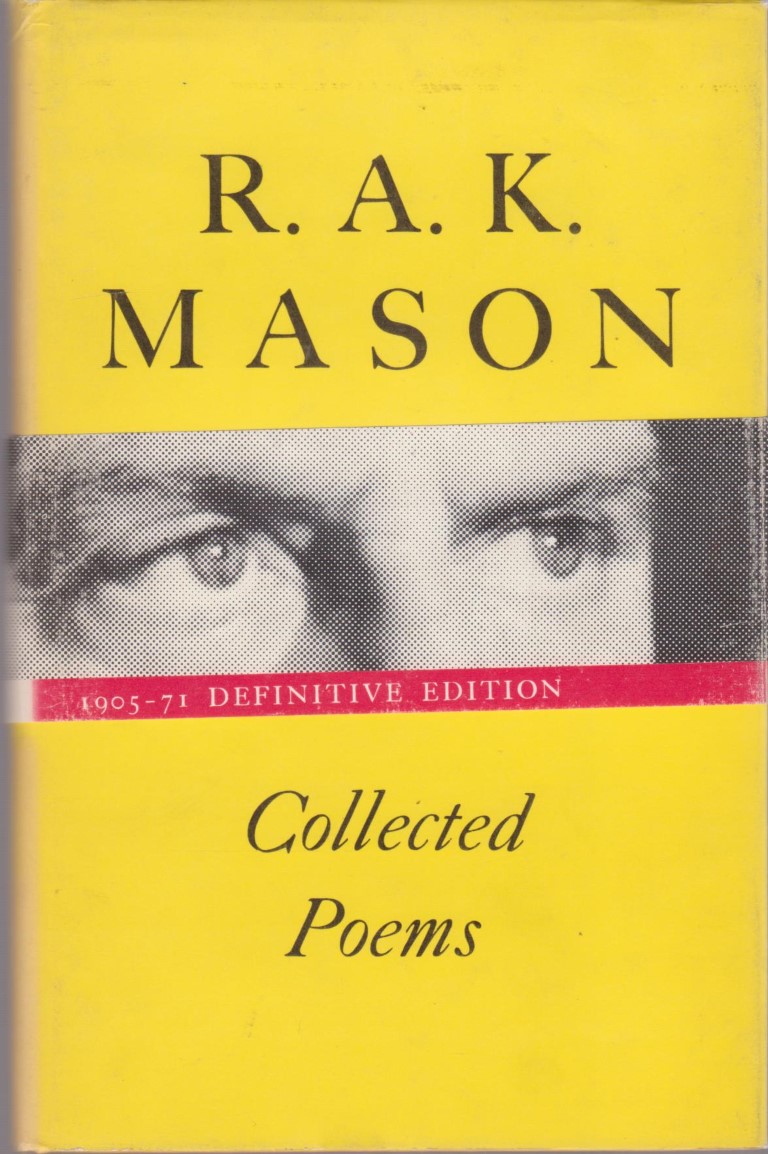 Definitive collection of Mason's (1905-1971) poetry, with an introduction by Allen Curnow
A New Edition, the third revision.
VG+ hardback in VG+ dust jacket, with original advertising band around the book
$35 C/B
Pegasus 1971, 113pp
[#4595 ]
HOLE Christina

A Dictionary of British Folk Customs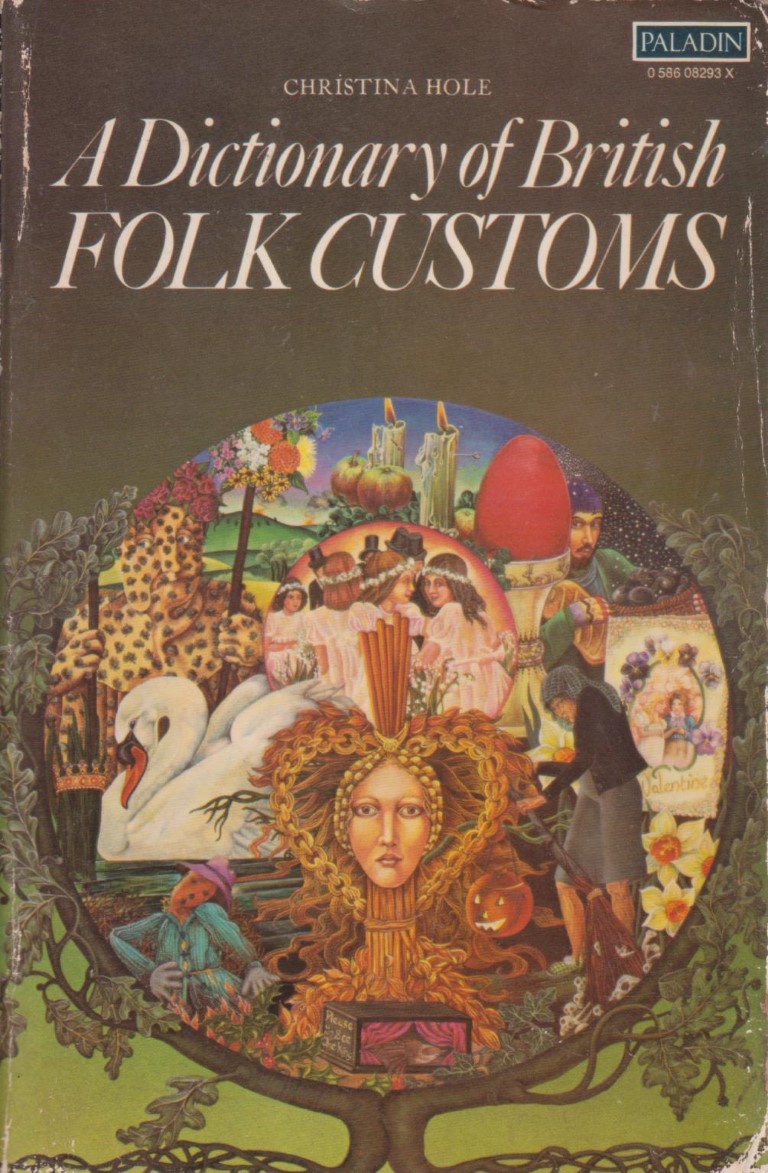 A full account with great detail of various British customs, including defunct ones.
ISBN 058608293X
social history, countryside customs, pagan, wassailing, furry dance, hobby horse, festivals
G+ paperback, browned pages
$10 C/B
Paladin 1978, 349pp.
[#4596 ]
STARHAWK

The Spiral Dance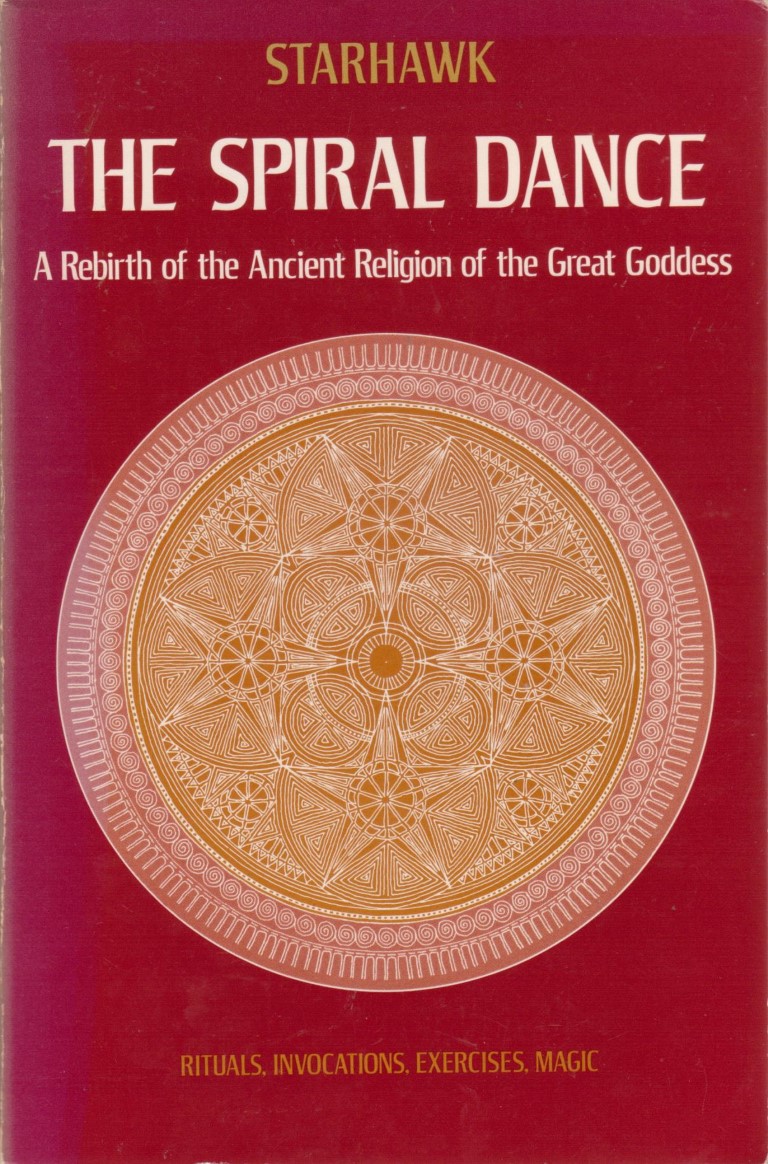 A rebirth of the ancient religion of the Great Goddess.
A reference book of the practices and philosophies of Witchcraft and a guide to the life-affirming ways in which readers can turn to the Goddess to deepen their sense of personal pride, develop their inner power, and integrate mind, body, and spirit.
A comprehensive overview of the growth, suppression, and modern-day re-emergence of Wicca as a Goddess-worshipping religion.
ISBN 9780060675356
wiccan rituals, invocations, exercises, magic, neo-pagan, gender studies
VG- softback with sunned spine
$20 C/B
Harper and Row 1979, 218pp.
[#4597 ]
GARDNER Laurence

Bloodline of the Holy Grail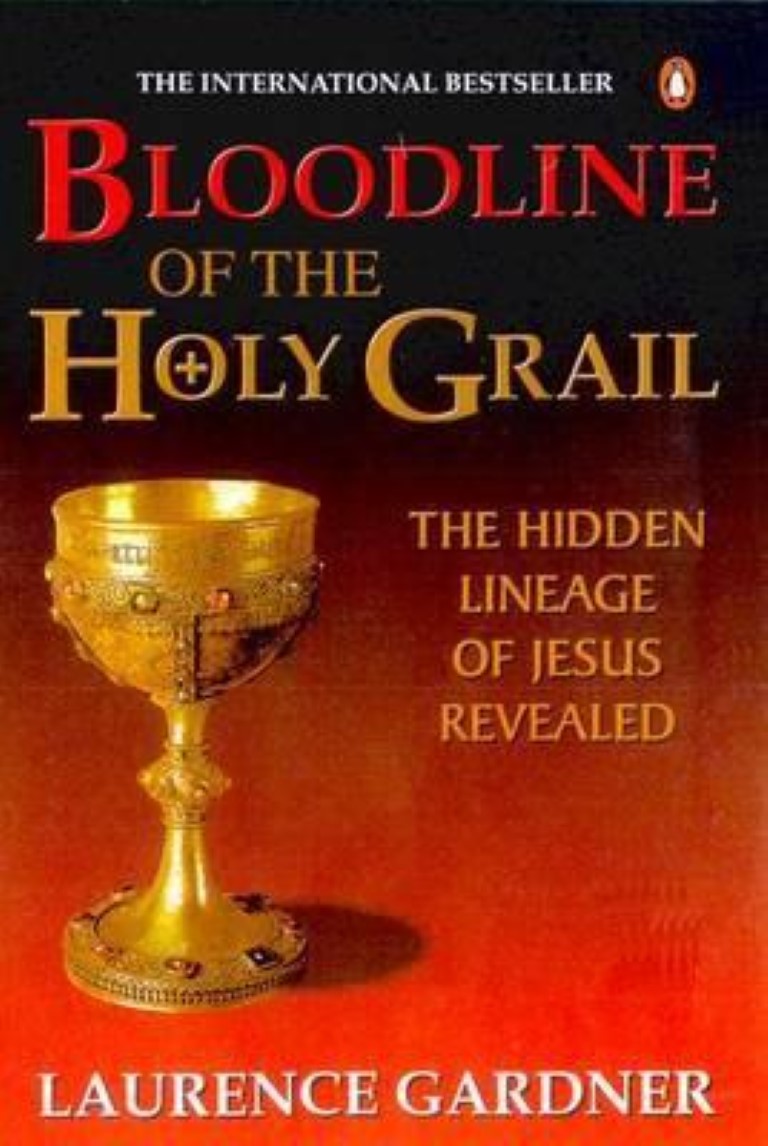 The Hidden Lineage of Jesus Revealed
From royal and suppressed archives comes documented proof of the heritage of Jesus in the West and the long awaited discovery of the Holy Grail.
New light is cast upon the Grail Code of Service and the venerated feminine element, upheld in chivalry but forsaken by the Church in order to forge a male dominated society.
Information concerning the descendent heirs of Jesus and his brother James.
Documents the hidden legacy of the Messiah and unveils facts about Mary Magdalene and Joseph of Arimathea.
Traces the sacred lineage through centuries of persecution and Inquisition, revealing a systematic suppression of authentic records and a strategic manipulation of the New Testament Gospels.
ISBN 9780141006154
christianity, arthurian, sion, jesus, conspiracy, religion
VG softback
$12 C/B
Penguin 2001, xvi 451pp + plates.
[#4598 ]
RAVENSCROFT Trevor

The Cup of Destiny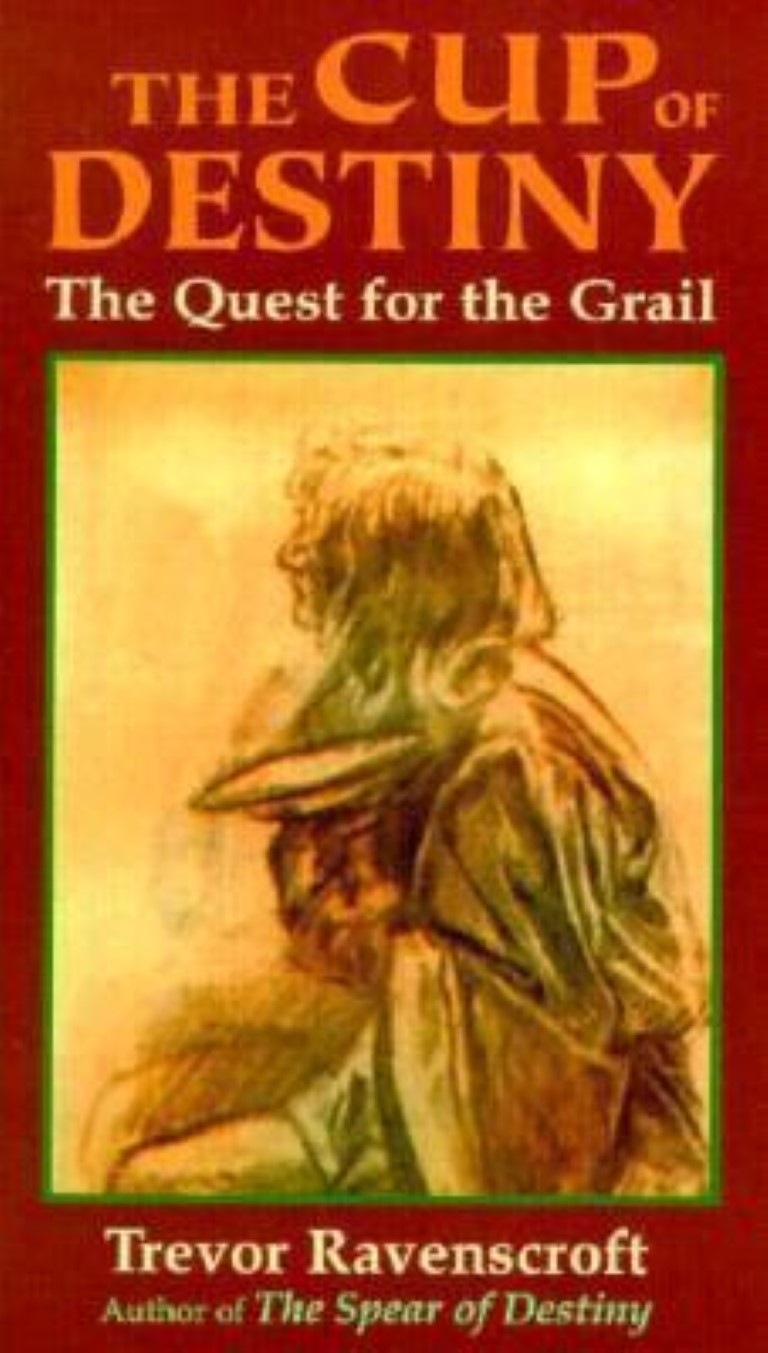 At the heart of the Grail mythos stands the question; who is Parzival?
Ravenscroft seeks to answer the many questions posed by readers of his Spear of Destiny, and to address a growing interest in the spiritual significance of the quest sagas of the Middle Ages.
ISBN 9780877285465
holy grail, christian, mysticism, arthurian cycle, king arthur
VG- softback
$20 C/B
Samuel Weiser 1997, 194pp.
[#4599 ]
HYDE Robin

Check To Your King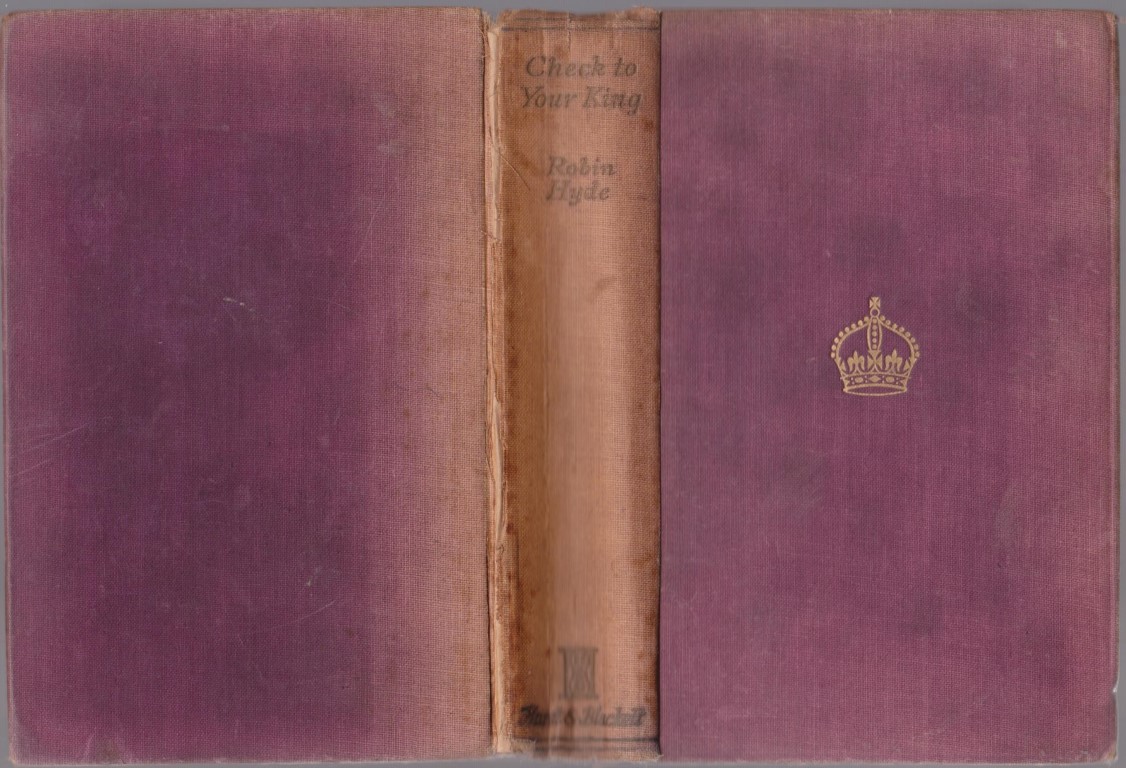 The Life History of Charles, Baron de Thierry, King Of Nukahiva, Sovereign Chief of New Zealand.
Fictional story about the real French nobleman who claimed title to parts of colonial New Zealand.
women's writing, Iris Wilkinson, colonial historical fiction
G- hardback with no dust jacket.
Lower joint split and repaired, spine faded, ex-library with stamps etc to end-papers and the bottom of the chapter title for part two only
$35 C/C
Hurst and Blackett London, undated but states "2nd Impression", 288 + 48pp adverts for 1936
[#4600 ]
IRVING David

Churchill's War
Volume One The Struggle for Power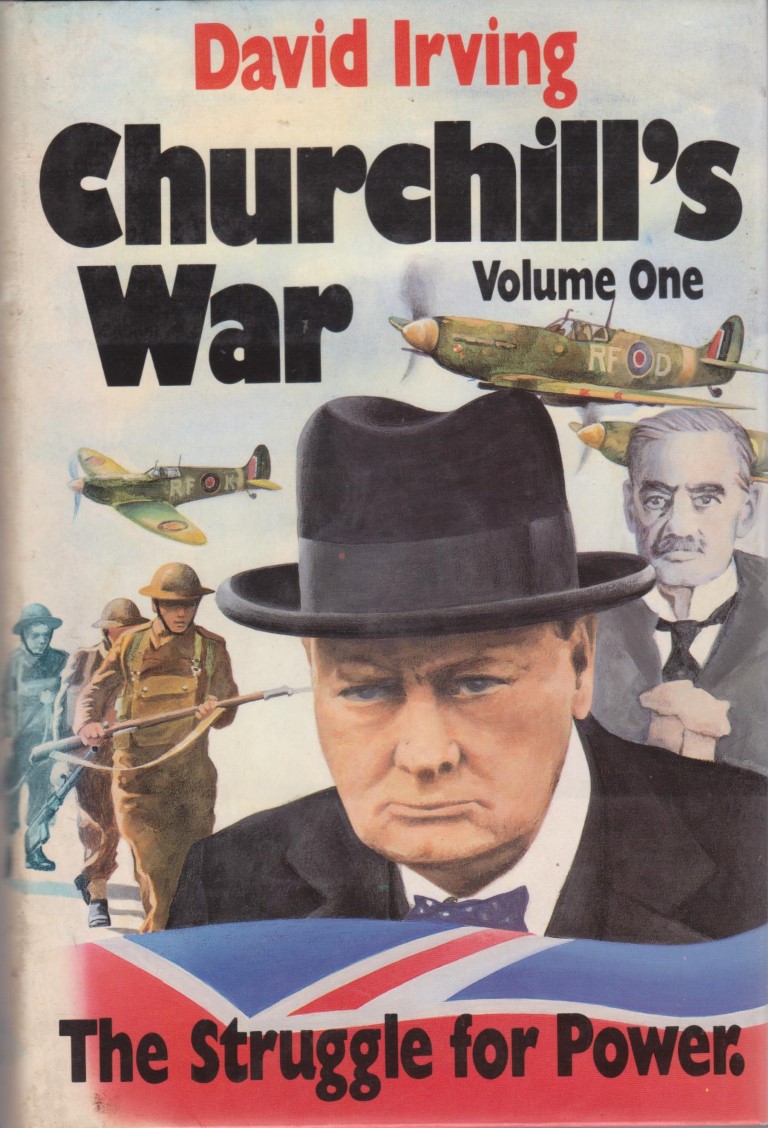 Irving shows Churchill as a belligerent warmonger forcing Britain and her colonies into an unnecessary and brutal war which cost the Empire and led to forty years of the Cold War as well as the nuclear age.
Irving's scholarship has never been doubted, although his conclusions have been denied.
ISBN 0947117563
winston churchill, ww2, wwii, political biography, politics
VG hardback in VG- dust jacket with sun-faded spine
$85 D/D
Veritas 1987 first edition, 666pp.
[#4601 ]
DUNN Michael

Maori Rock Art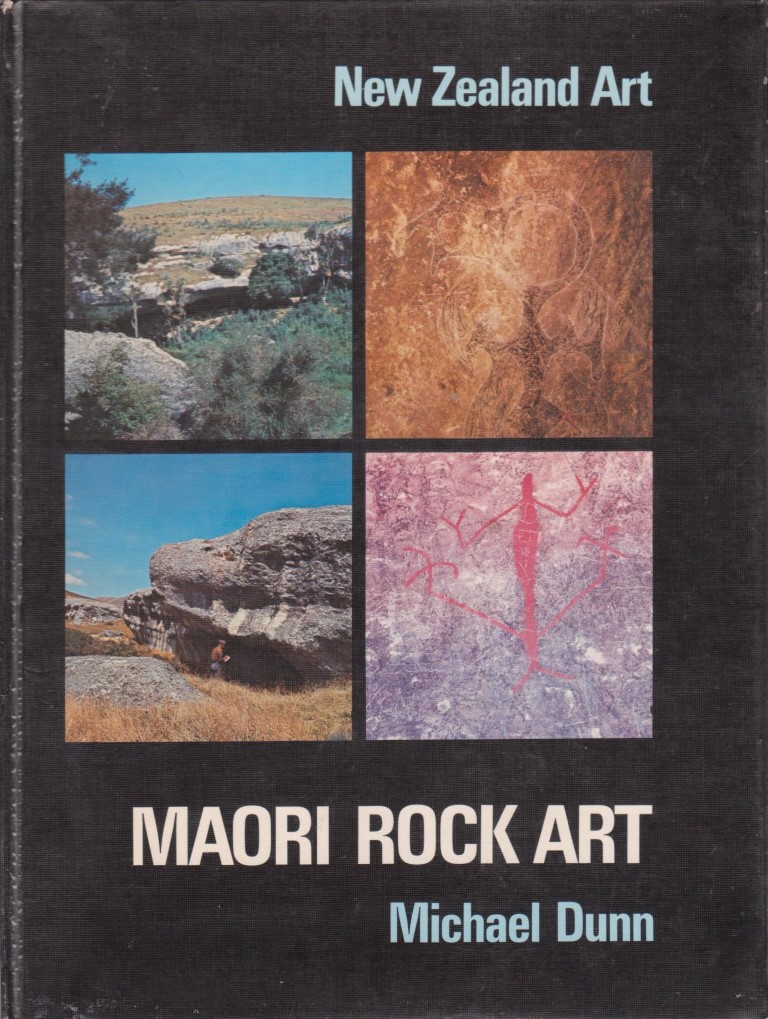 Part of the New Zealand Art series.
Gives good photos and diagrams of examples, most of them from South Canterbury as well as a few from near Rotorua.
ISBN 0589004743
petroglyphs, primitive art, archeology
VG+ hardback, name crossed out to free end paper.
$25 B/B
Reed 1972 first edition, 32pp.
[#4602 ]
SKINNER Damian

Don Binney
Nga Manu/ Nga Motu-Bird Islands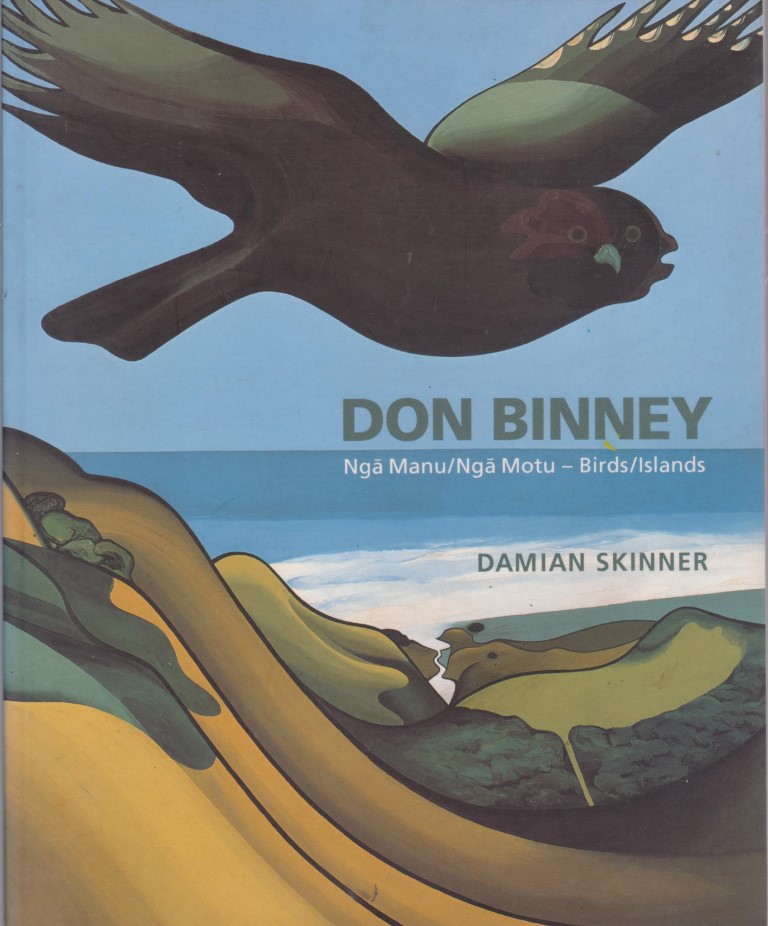 Discusses 75 of Binney's paintings, which are reproduced in full colour.
ISBN 9781869402884
nz art, modern art, monograph
VG- softback, some mild soiling to covers
$55 B/B
Auckland University Press 2003 first edition, 130pp.
[#4603 ]
COOK Captain James

The Journals of Captain Cook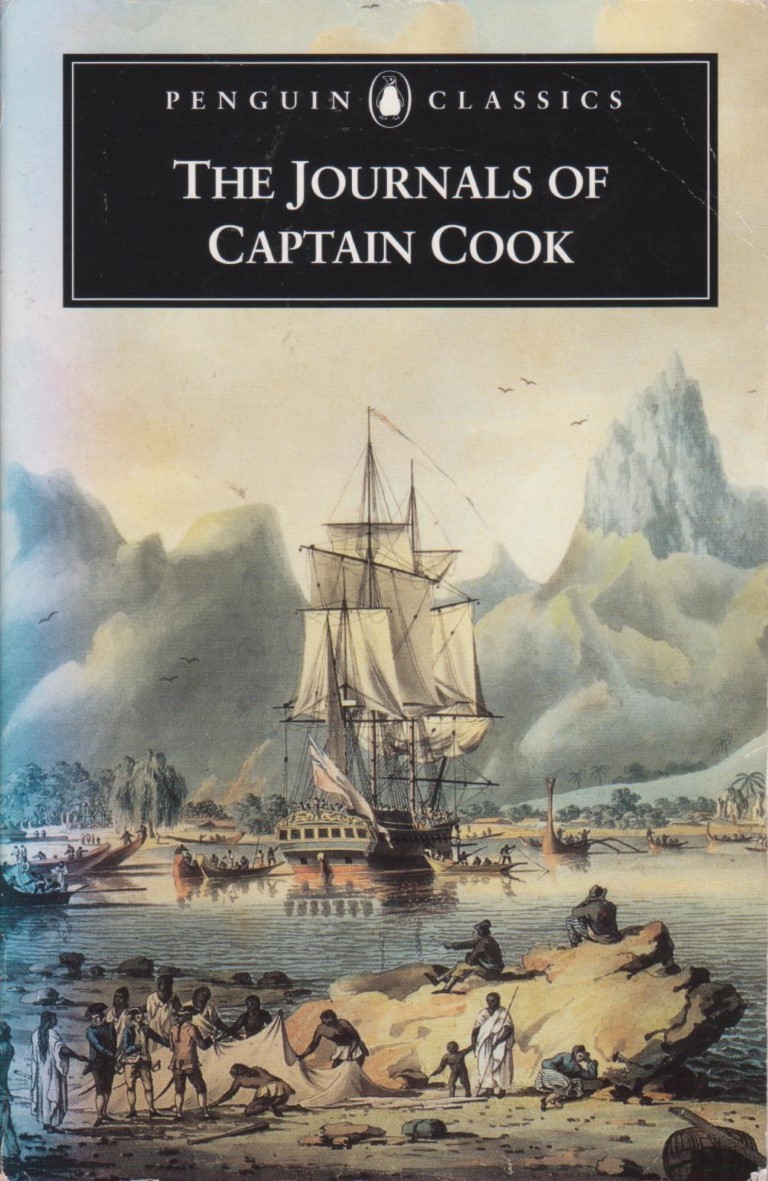 This is a selection by Philip Edwards from Beagleholes four volume edition.
Cook led three famous expeditions to the Pacific Ocean between 1768 and 1779, ranging from the Antarctic to the Arctic Sea.
He charted Australia and the whole coast of New Zealand, and brought back detailed descriptions of the natural history of the Pacific.
It was not until the 20th century that the original journals were published in Beaglehole's definitive edition.
This edition of The Journals tells the story of these voyages as Cook wanted it to be told, radiating the ambition, courage and skill which enabled him to carry out an unrivalled series of expeditions in dangerous waters.
ISBN 9780140436471
Endeavour, Resolution, Discovery, first contact, British maritime
VG paperback
$12 C/B
Penguin 1999, 436pp + maps, glossary, indexes
[#4604 ]
LE DROIT HUMAINE

An Outline of the Origins and Developemnt of the Order of International Co-Freemasonry "Le Droit Humaine"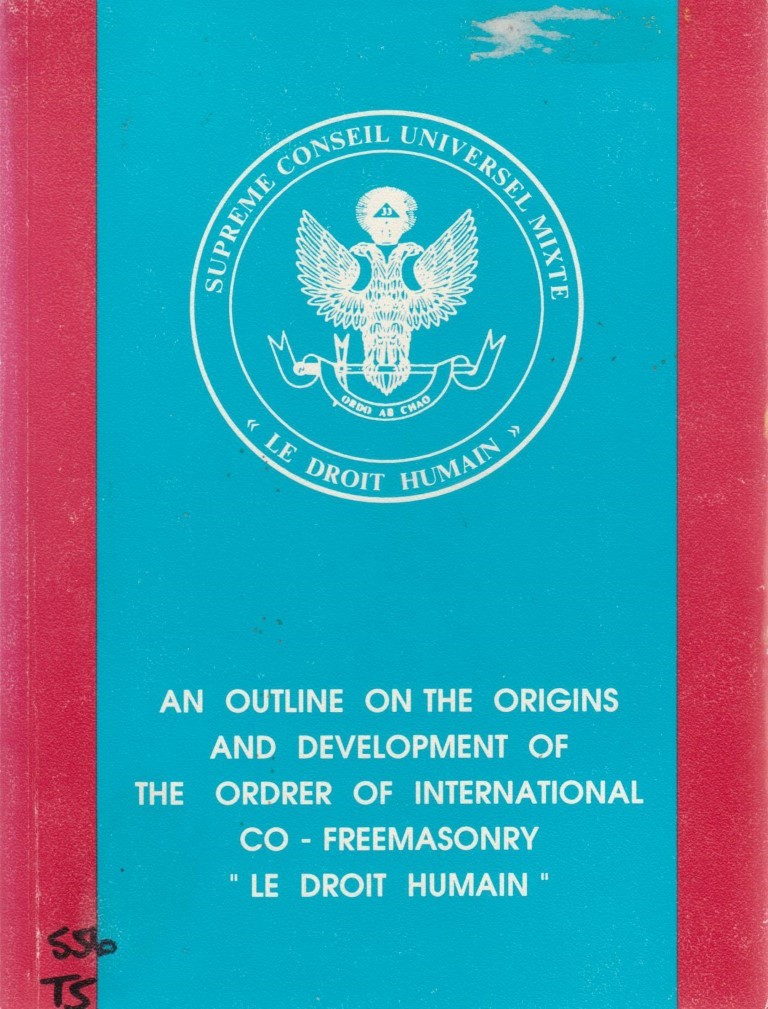 Marks the Centennial of the order.
masonry, free masonry, friendly society
VG- black marker number to cover, first page, small spot of soiling rear cover
$10 C/B
Le Droit Humaine 1993, 73pp.
[#4605 ]
STEINER Rudolf

Lectures on the Gospel of St. Luke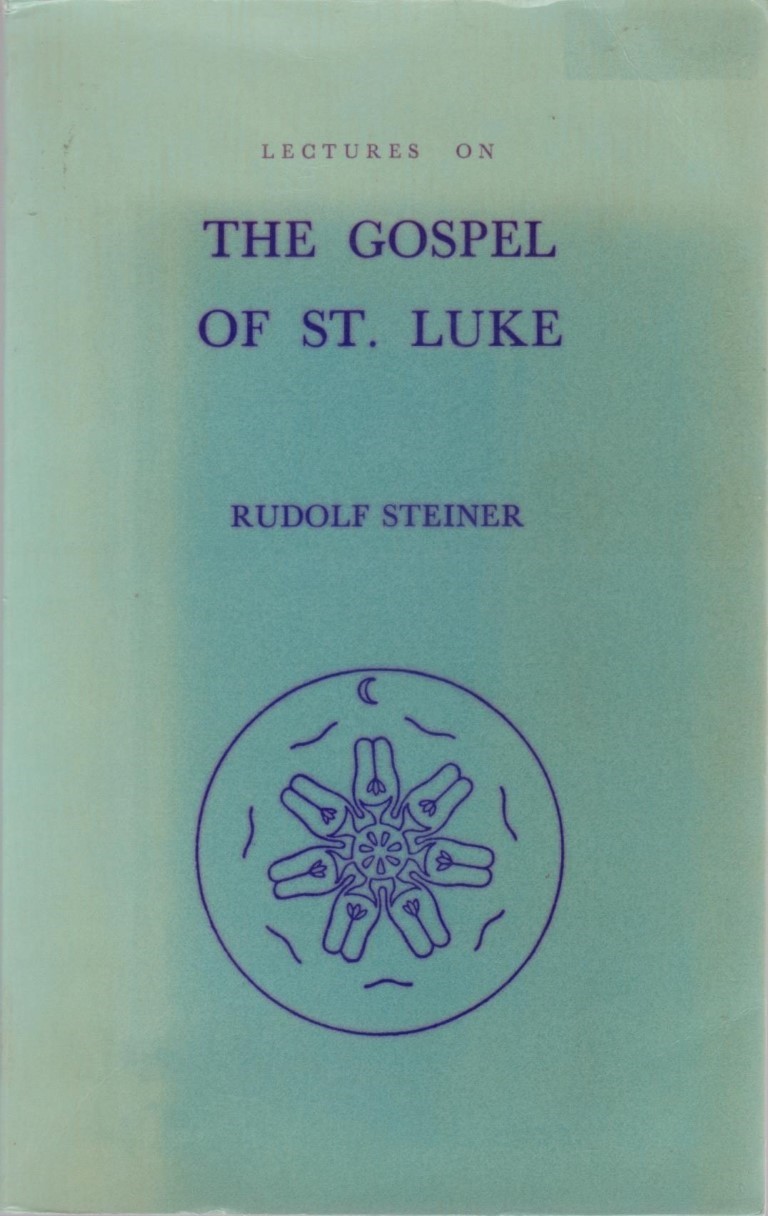 Ten lectures given in Basle 15-26th September 1909 translated by D S Osmand and Owen Barfield.
Discusses the universal mysticism found in the gospel with reference to Buddha, Zarathustra etc.
ISBN 0854402993
anthroposophy, christian, mysticism
G+ softback with some cover fading, marker number to first page.
$20 C/B
Rudolf Steiner Press 1975, 203pp.
[#4606 ]
MAHY Margaret

The Little Witch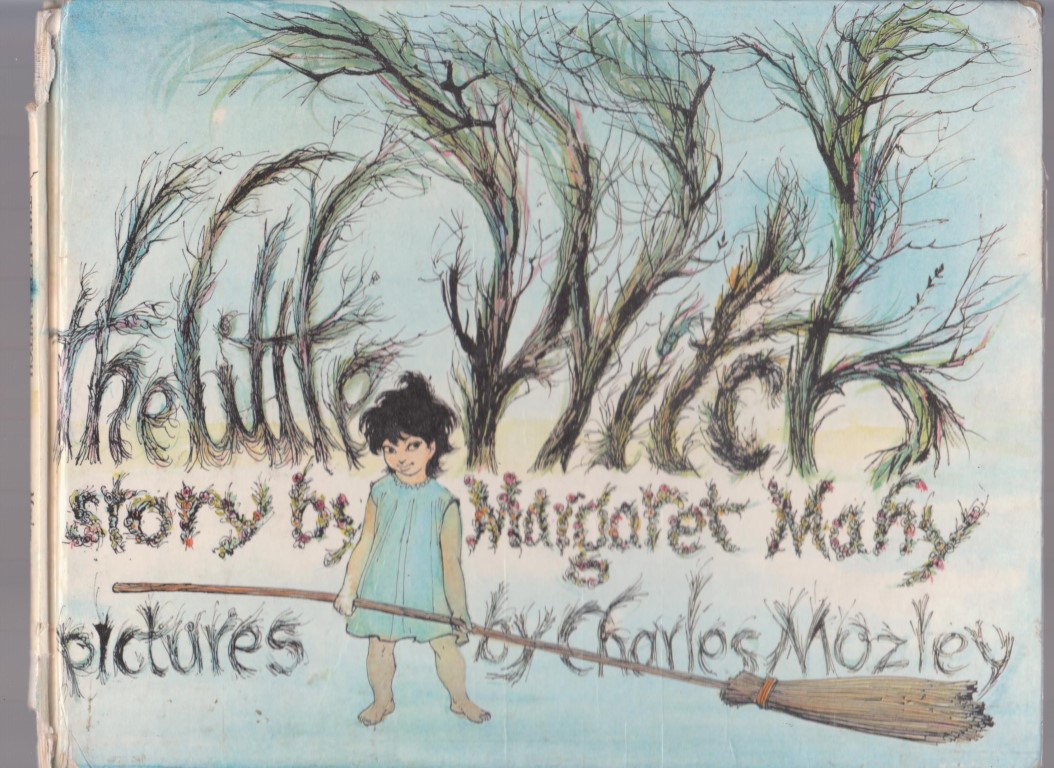 A charming story of the innocent mischief a little lost witch can cause.
Illustrated by Charles Mozley.
Originally the story was published in the New Zealand School Journal.
ISBN 0460058002
new zealand, illustrated children's fiction
G+ hardback with no dust jacket.
Spine has chipping loss at both ends, corners are rubbed.
Some minor foxing or soiling to edges.
$35 B/B
J M Dent and Sons 1970 first edition, 24pp.
[#4607 ]
WILDSMITH Brian

Wild Animals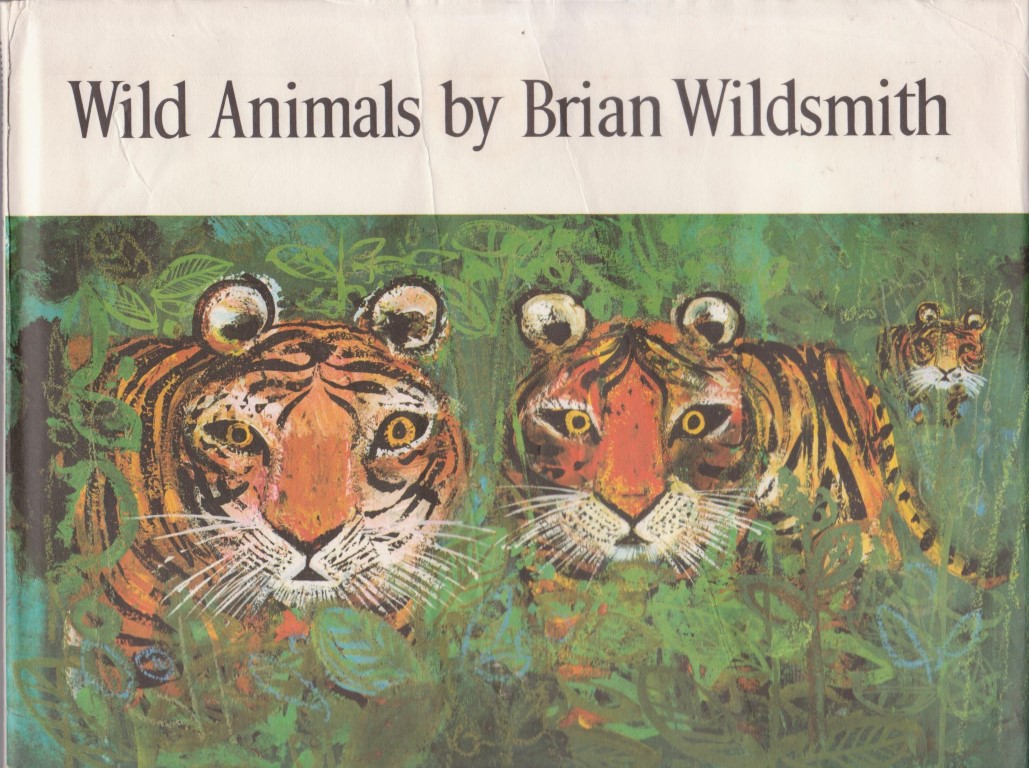 Beautiful full page and full colour illustration of animals with a caption naming their grouping; i.e. A skulk of Foxes, an Ambush of Tigers etc.
G+ hardback in G+ dust jacket.
$20 B/B
Oxford University Press 1971, 32pp.
[#4608 ]
FRAZER J. G.

The Golden Bough, a study in magic and religion.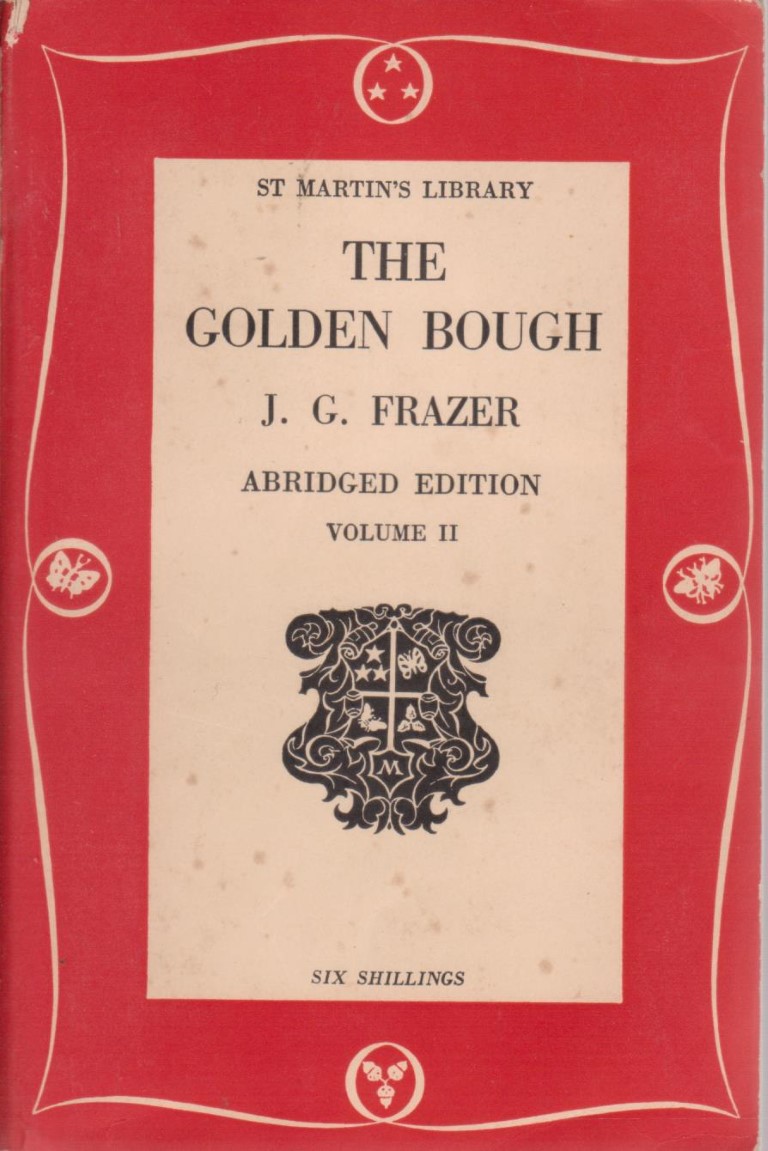 Second part of a 2 volume abridgement.
This volume includes Dying Gods, Corn Spirits, Scapegoats, Balder, Fire festivals.
mythology, fertility, indo-european
VG paperback
$10 A/B
MacMillan in the St Martins Librray 1957 first thus, viii 485-971.
[PB1662 ]
PLAIDY Jean

The Rise, Growth and End of the Spanish Inquisition
3 Vol Set.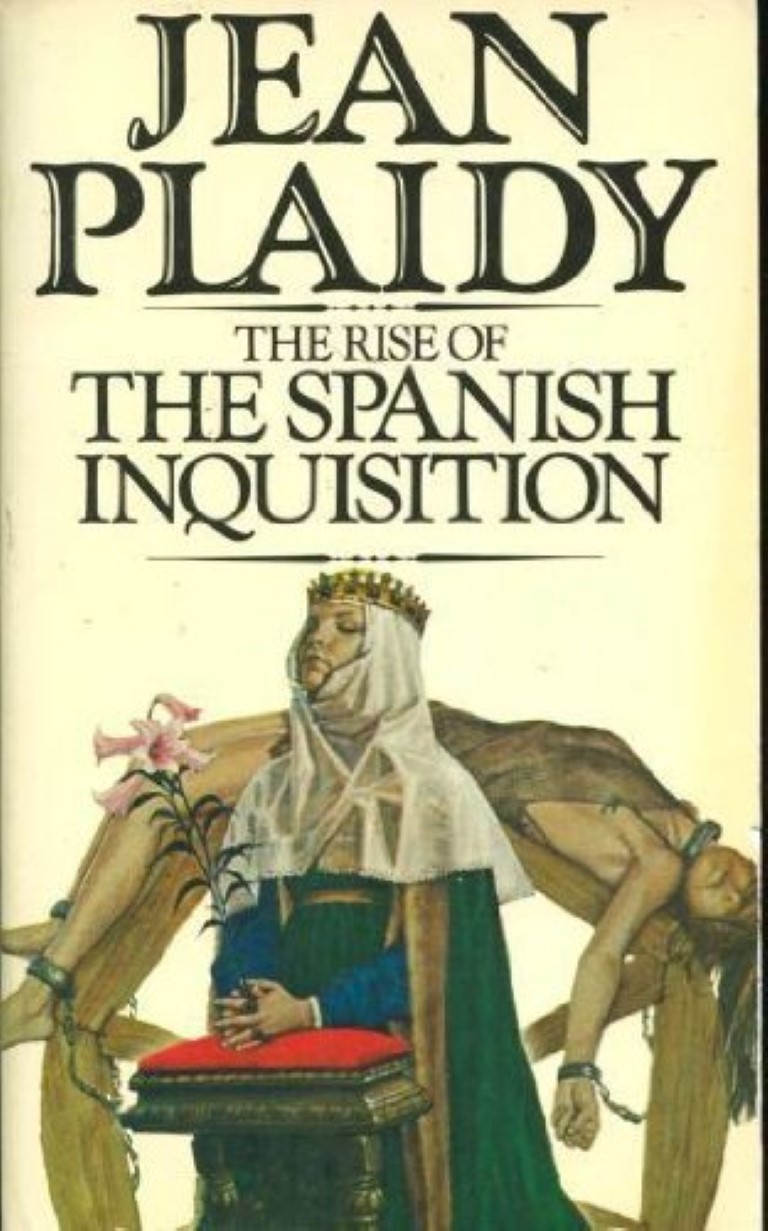 Three paperback volume set of Jean Plaidy's history of the Spanish Inquisition.
ISBN0352302119
Witchcraft, Heresy, Heretic, Torquemada, Religion, Christianity
VG paperback, vol 2 and 3 have remainder stripes to bottom edges.
$20 A/B
Star Books 1978 first paperback editions, 200-220pp per volume
[PB1663 ]
JUDGE DREDD written by John Wagner and Aland Grant, Drawn by Ron Smith

Judge Dredd vs Otto Sump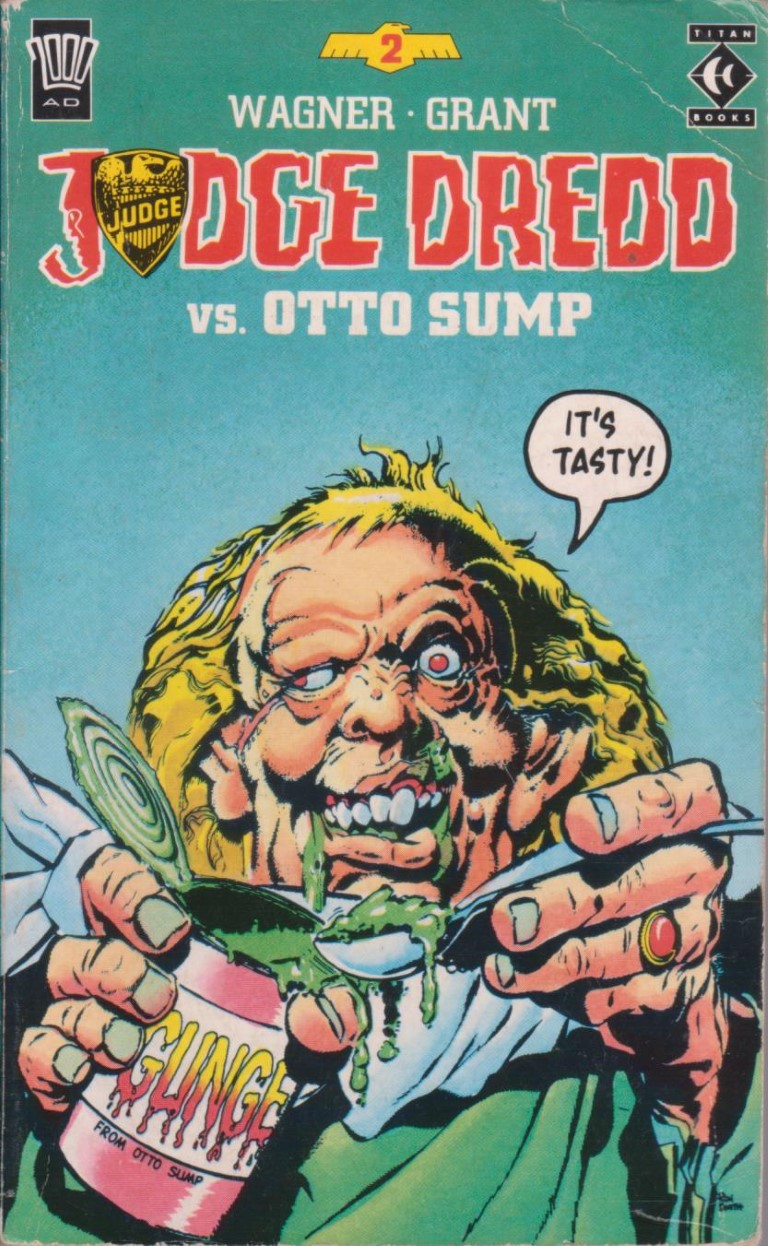 Judge Dredd Graphic paperbacks #2
Dredd must deal with Mega-City One's weirdest (and ugliest) entrepreneur, Otto Sump, whose disgusting stunts for making money can turn even a Judge's stomach.
The flabbiest, foulest and funniest stories of all time.
Reprints Dredd story from 2000 AD magazine in a paperback book format.
ISBN185286110X
graphic novel, 2000AD, british
VG- light wear to joints, minor soiling, corner crease
$10 A/B
Titan Books 1988 first edition, unpaginated, circa 150pp.
[PB1664 ]
HESSE Hermann

Steppenwolf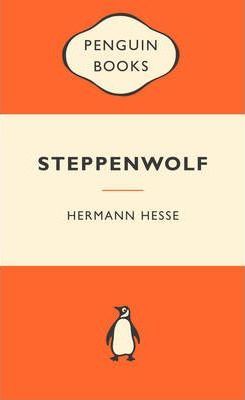 A Faustian story of the humanization of a middle-aged misanthrope.
A "savage indictment of bourgeois society".
This self-portrait of a man who felt himself to be half-human and half-wolf can be seen as a plea for rigorous self-examination and an indictment of intellectual hypocrisy.
ISBN 9780141045535
Translated by Basil Creighton, revised by Walter Sorrell
VG paperback
$8 A/A
Penguin 2009, 253pp.
[PB1665 ]
TURNER Ethel

Seven Little Australians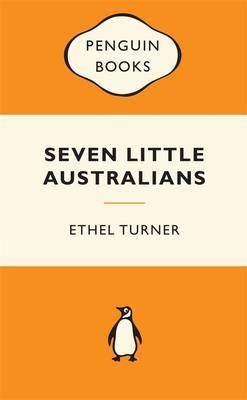 Judy's father, Captain Woolcot, found his vivacious, cheeky daughter impossible; but all seven children were really too much for him and most of the time they ran wild at their rambling riverside home, Misrule.
Step inside and meet them all; dreamy Meg, and Pip, daring Judy, naughty Bunty, Nell, Baby and the youngest, 'the General'.
Come and share in their lives, their laughter and their tears.
ISBN 9780143204862
australian, children's fiction, colonial
VG paperback
$8 A/A
Penguin 2010, 177pp.
[PB1666 ]
KERMODE Frank

Fontana Modern Masters Philosophy Series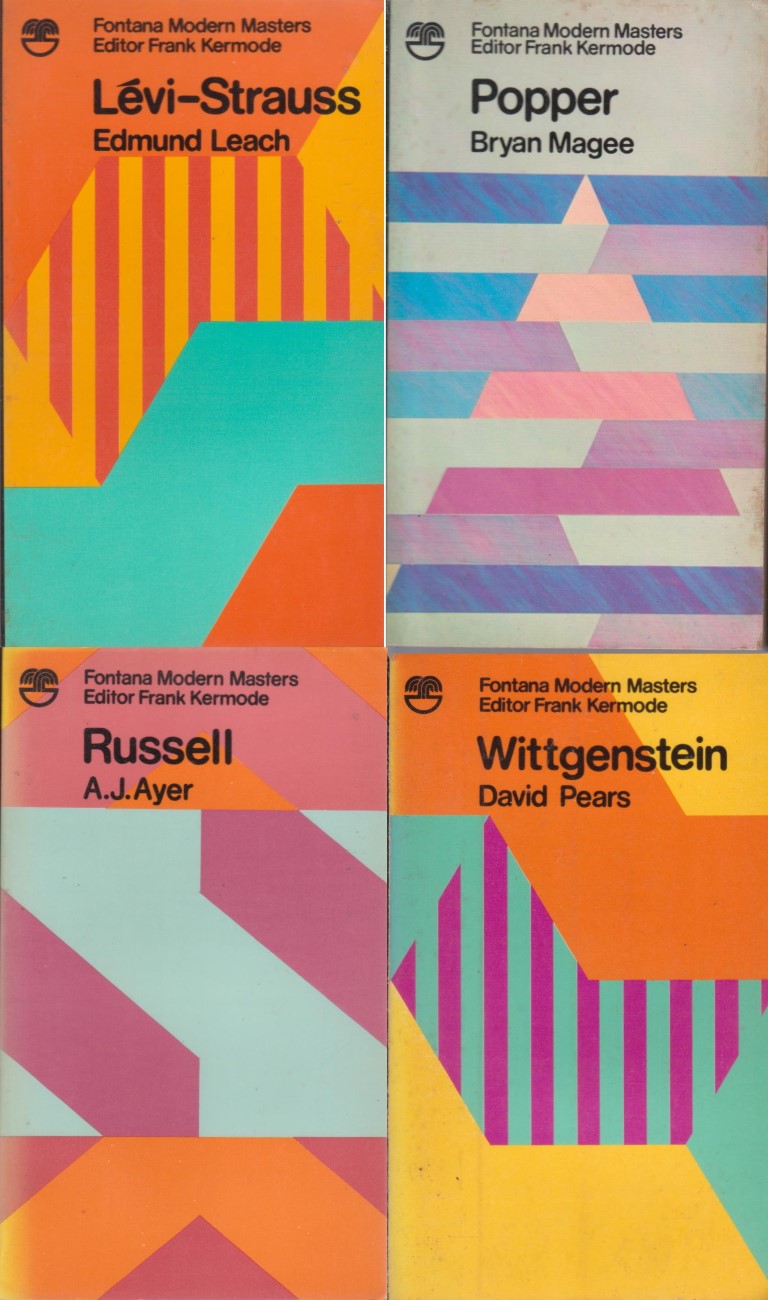 Four titles giving an overview of the philosophical thought of these important thinkers.
Levi-Strauss by Edmund Leach
Popper by Bryan Magee
Russell by A J Ayer
Wittgenstein by David Pears
ISBN 0006322557 / 0006329934 / 0006329659 / 0006324290
modern philosophers, twentieth century philosophy, introduction
VG- paperbacks
$20 A/B
Fontana 1974 / 1979 / 1972 / 1975, approx. 110-180 pages per book.
[PB1667 ]
13/7/2020ev
McLELLAND Lilith

The Salem Witches Book of Love Spells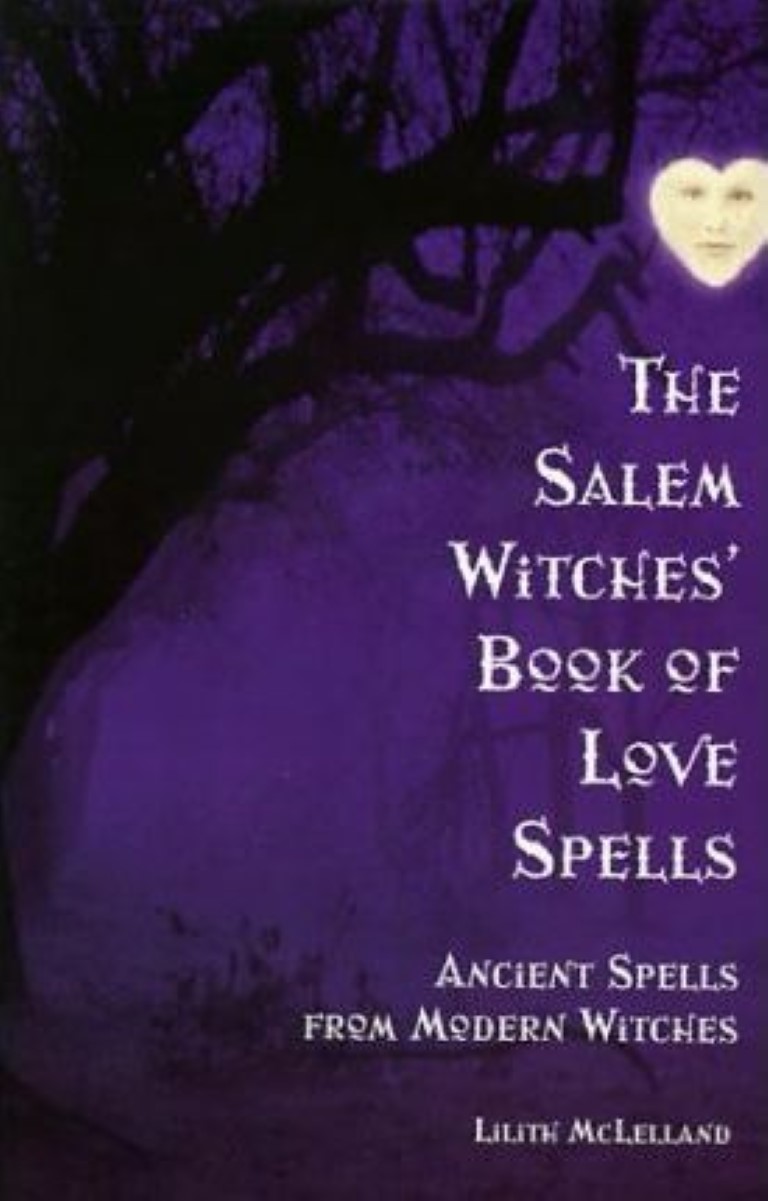 Ancient Spells from Modern Witches, mainly to do with relationships and love, includes runic charms.
Incantations, aphrodisiacs, and love potion recipes, some dating from the fifteenth century.
ISBN 0806520205
wiccan, witchcraft
VG- softback.
$20 C/B
Citadel Press 1999, 152pp.
[#4550 ]
CHRISTIAN SCIENCE

A century of Christian Science Healing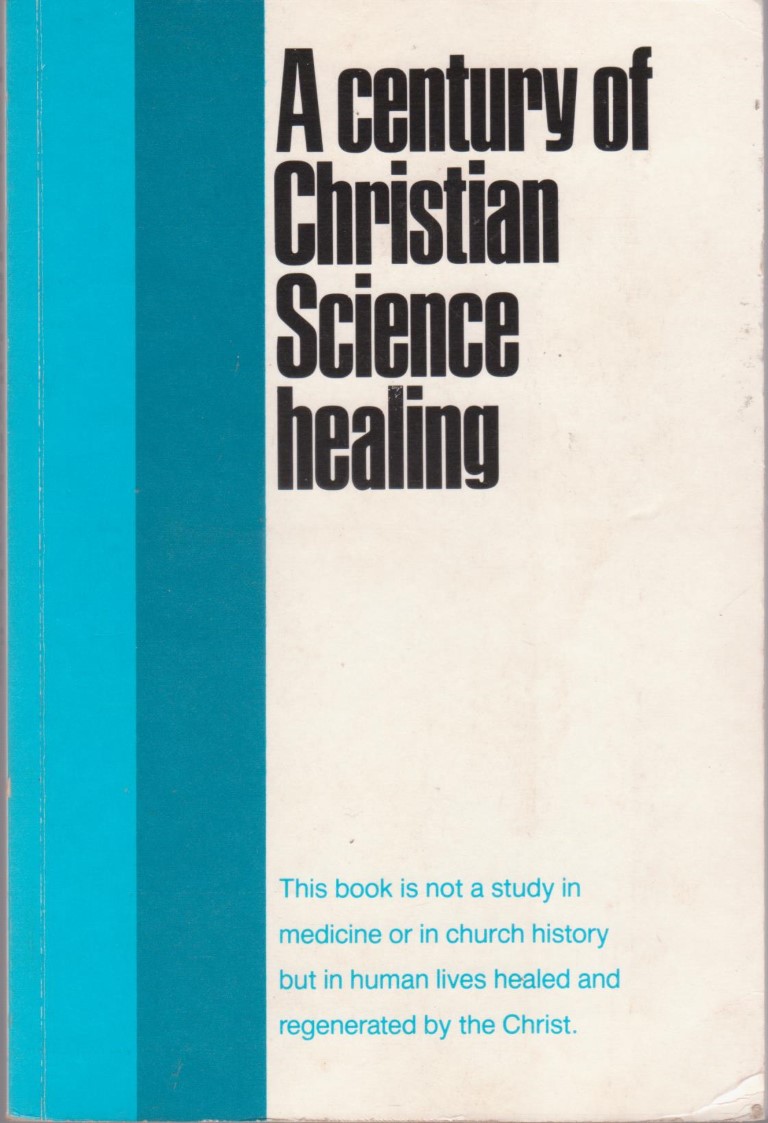 Testimonies from one hundred years of the healing ministry founded by Mary Baker Eddy
ISBN 0875100678
faith healing
VG softback.
$10 C/B
The Christian Science Publishing Society 1966, 256pp.
[#4551 ]
WAITE Arthur Edward

The Book of Black Magic and Ceremonial Magic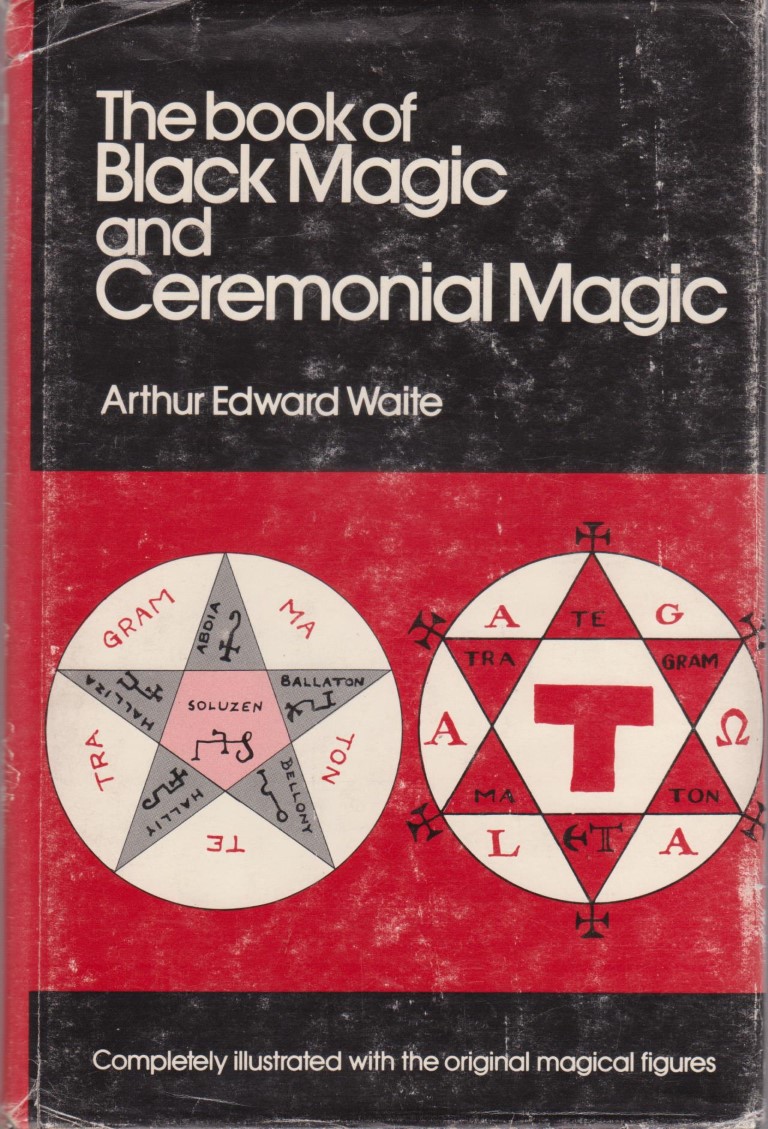 The secret tradition in Goetia, including the rites and mysteries of Goetic theurgy, sorcery and infernal necromancy.
Includes the rituals of Transcendental Magic, Composite Rituals, Black Magic, Solomonic Magic.
ISBN 0883560135
occult, grimoire
VG cloth hardback in VG dust jacket with minor wear.
$125 C/C
Causeway 1973 first edition thus, xxxv 337pp.
[#4552 ]
HOLLAND Tom

Deliver Us From Evil.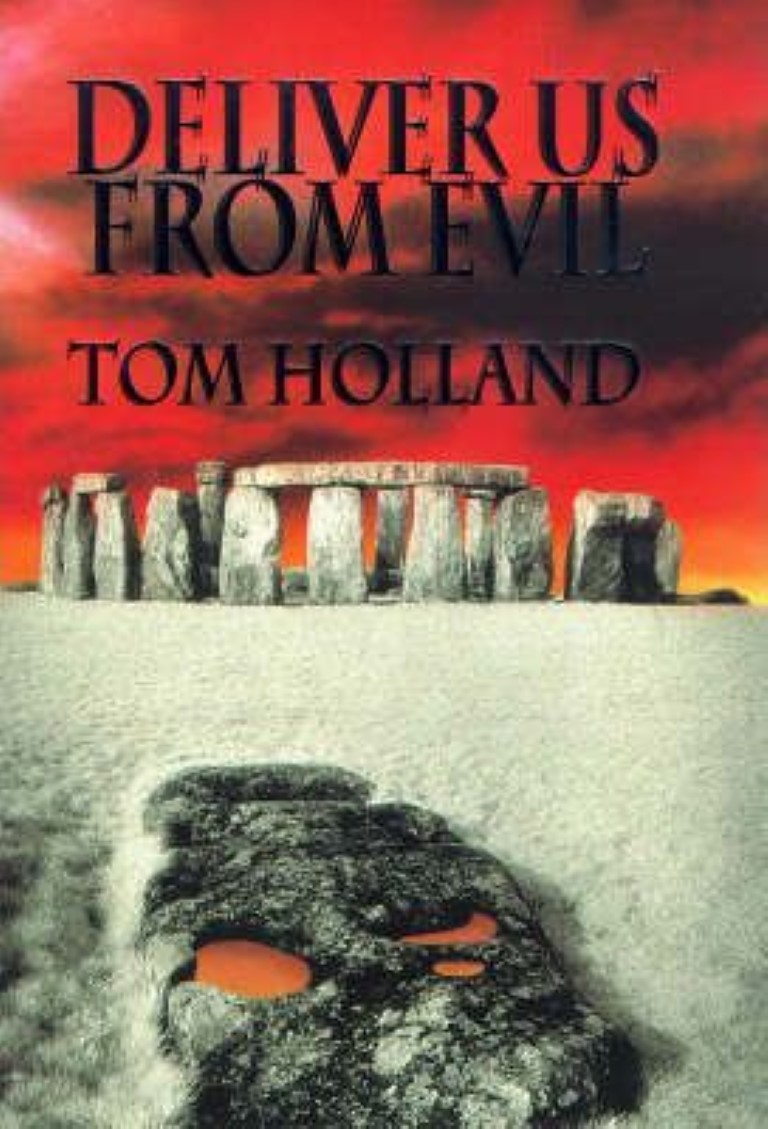 Wiltshire, during the dying days of Oliver Cromwell's Republic. Robert Vaughn is the son of a Parliamentary officer, investigating a series of grisly murders which suggest a link with Satanic rituals.
Led along a dark path to vampirism and beyond, he attempts to fight an evil killer.
A horror set in Restoration England and Salisbury Plain/ London, Murder, vampires, Dr John Dee, the Voynich mystery, by acclaimed author of The Vampyre and Supping With Panthers
ISBN 0316882488
VG+ hardback in VG+ dust jacket
$20 C/C
Little Brown 1997 First Edition, 406pp
[#4553 ]
SPARROW Gerald

Satan's Children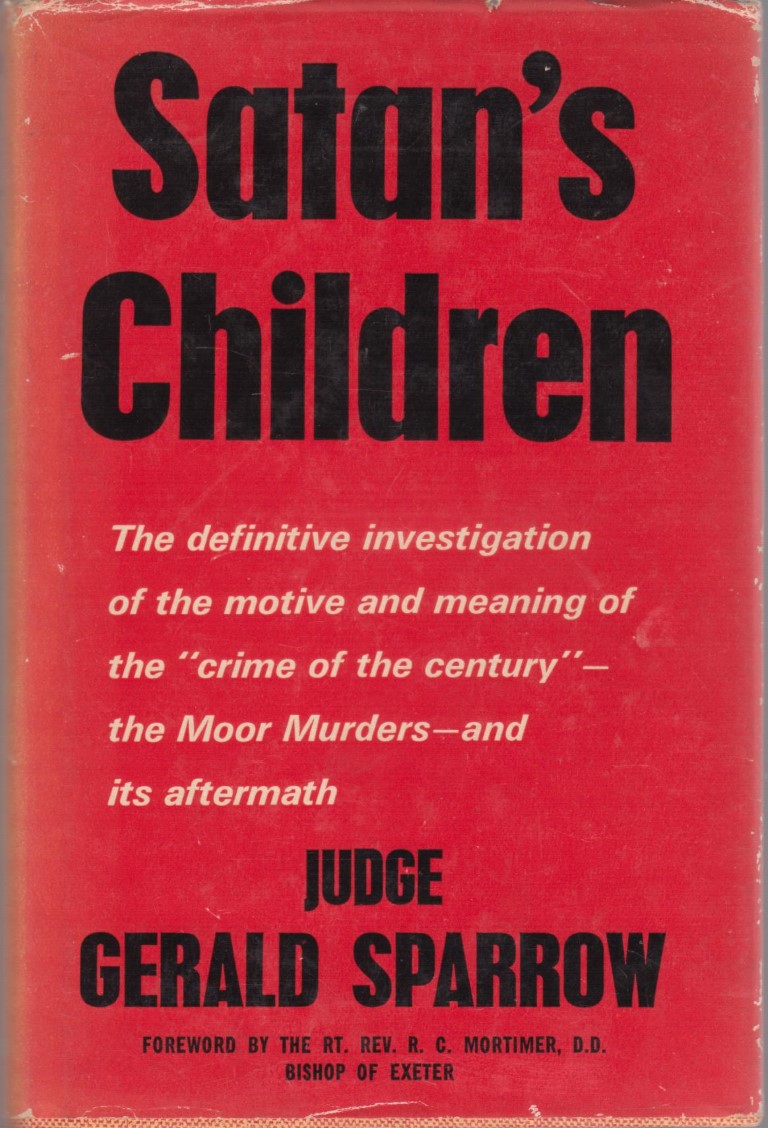 The definitive investigation of the motive and meaning of the ' crime of the century'...and its aftermath
An insightful look into the characters of the two murderers and the trial that found them sane and guilty.
Sparrow asks whether they were not in fact insane in a way that the law does not recognise.
Why does the law ignore perversion as a form of insanity?
What part does sexual perversion play in murder?
Chapter X = The Sexual Pervert and the Law, XI= The Sex Slaves.
moors murders, Myra Hindley, Ian Brady, child killers, psychology
VG hardback in VG dust jacket
Three line name inscription on end paper.
$20 C/C
Odhams 1966 First Edition, 191pp + plates.
[#4554 ]
2/7/2020ev
ORWIN Joanna

Riccarton and the Deans family
History and heritage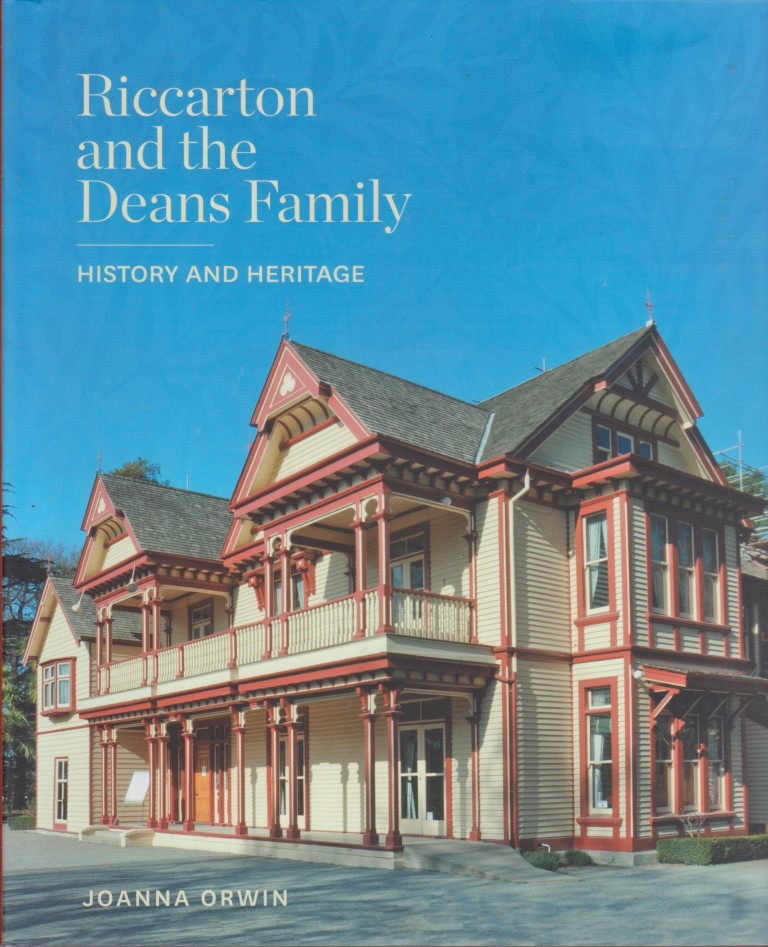 The history of Riccarton Bush and its association with the Deans family encapsulates the natural and social history of Canterbury.
The Deans brothers established the first successful farm on the Canterbury plains in 1843.
Jane Deans ensured the Deans family had a role in the history of the settlement of Canterbury, and the gift of Riccarton Bush to the people of Canterbury 100 years ago started a new chapter in the forest's recovery and the restoration of both historic houses.
In 2010-11 earthquakes badly damaged Riccarton House, but this special place has survived through the Riccarton Bush Trust's heroic efforts to secure the house's future.
Includes colour illustrations, bibliographical references and index.
ISBN9781869539030
Christchurch, Deans family, colonial, heritage,
NEW so VG+ hardback in VG+ dust jacket
$30 B/D
David Bateman 2015 first edition, 271pp.
[#4534 ]
29/6/2020ev
HOWES Edith

Maoriland Fairy Tales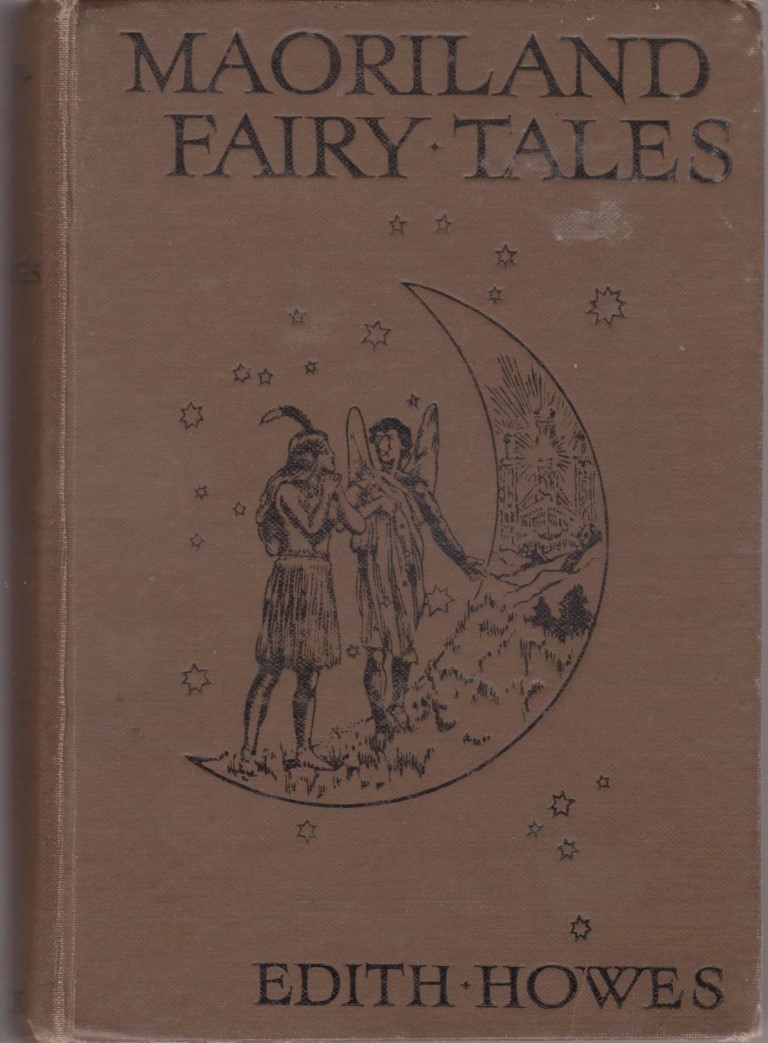 Traditional Maori fairy tales and legends retold.
Illustrations are on plates line as well as four colour ones.
myth, folk tales, maoritanga
VG- cloth hardback with light wear to boards, light foxing, lacks fep.
$35 C/C
Ward Lock 1936 reprint, 224pp + plates +20pp adverts.
[#4514 ]
CLIFF Tony

Rosa Luxemburg, a study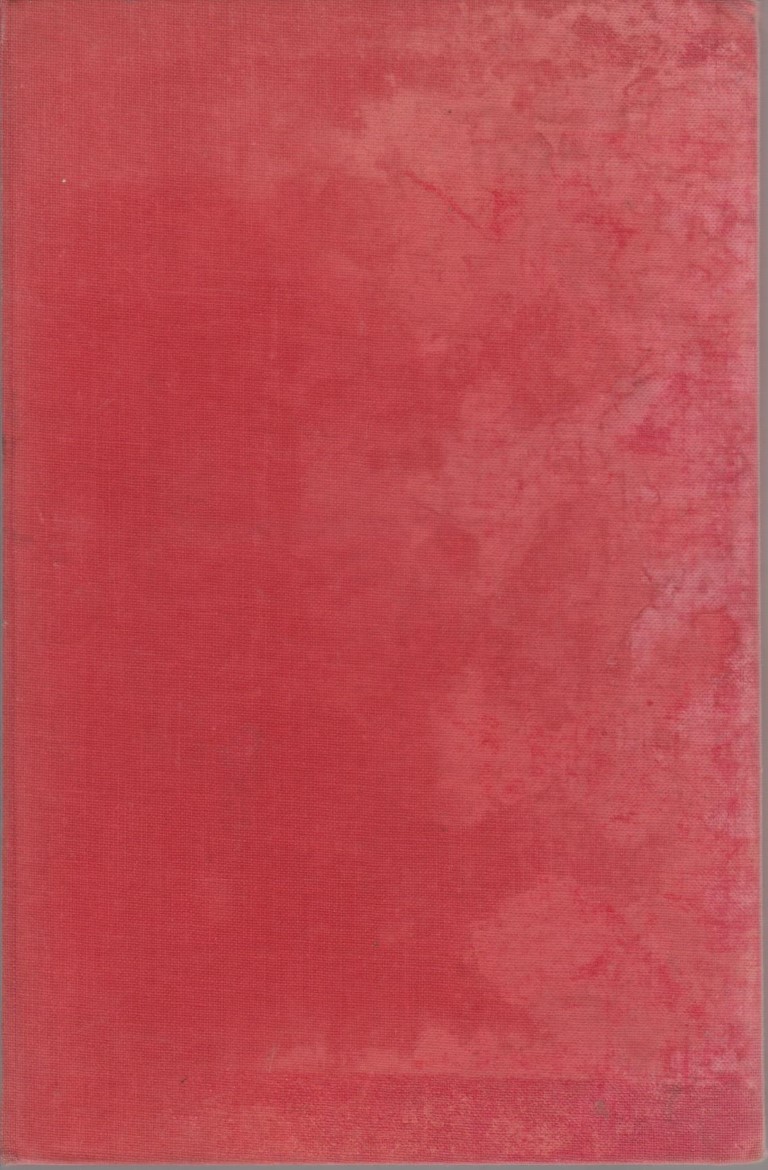 International Socialism Quarterly numbers 2 and 3.
Study of early Marxist martyr published as two issues of the Marxist Theory quarterly.
German socialist/ communist movement.
G reading copy, cloth boards mottled, minor soiling to prelims.
Starts at pp3 lacking fep.
$10 C/B
International Socialism Quarterly 1959 first edition, 96pp.
[#4515 ]
McKUEN Rod

Caught In The Quiet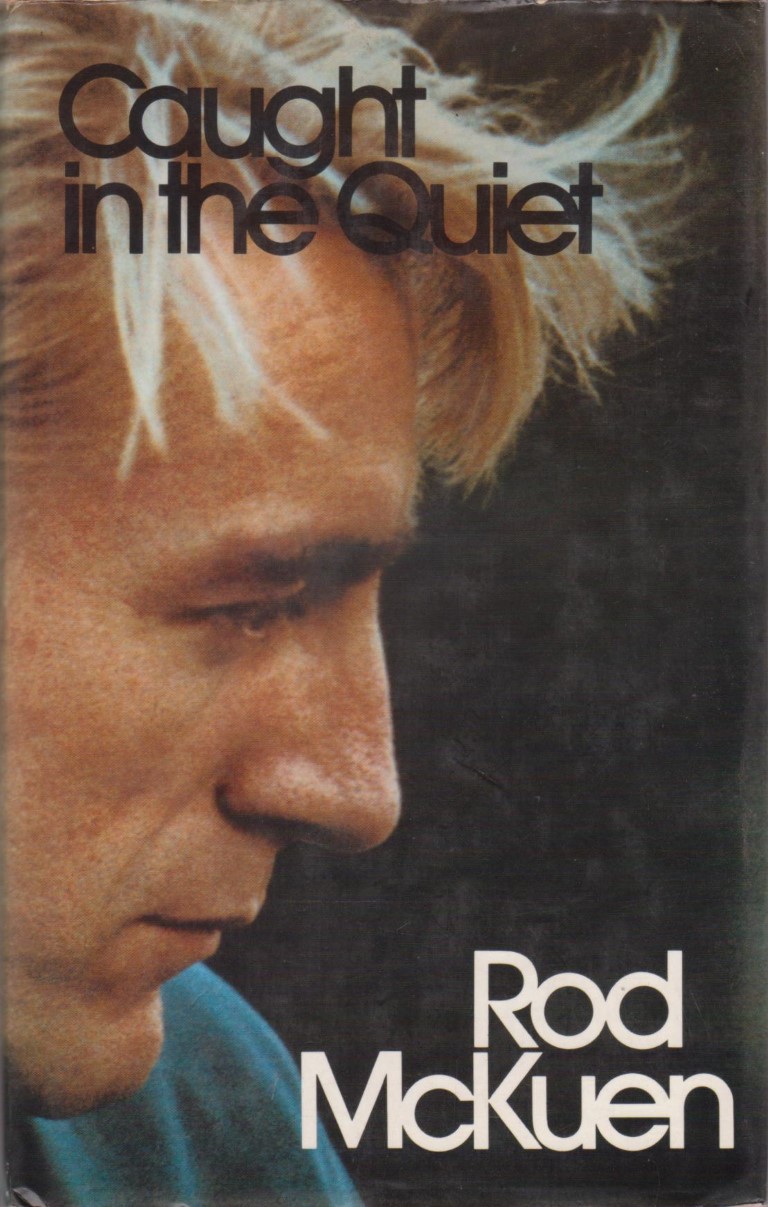 Poetry
This first UK edition has six new poems by McKuen and fourteen line drawings by Anthony Goldschmidt.
ISBN0491010516
VG hardback in VG price clipped dustjacket.
$15 C/B
W H Allen 1973 first edition, 96pp.
[#4516 ]
TOKUHISA Katsumi

Mind, Body and Destiny
Seicho-No-Ie truth of Life Movement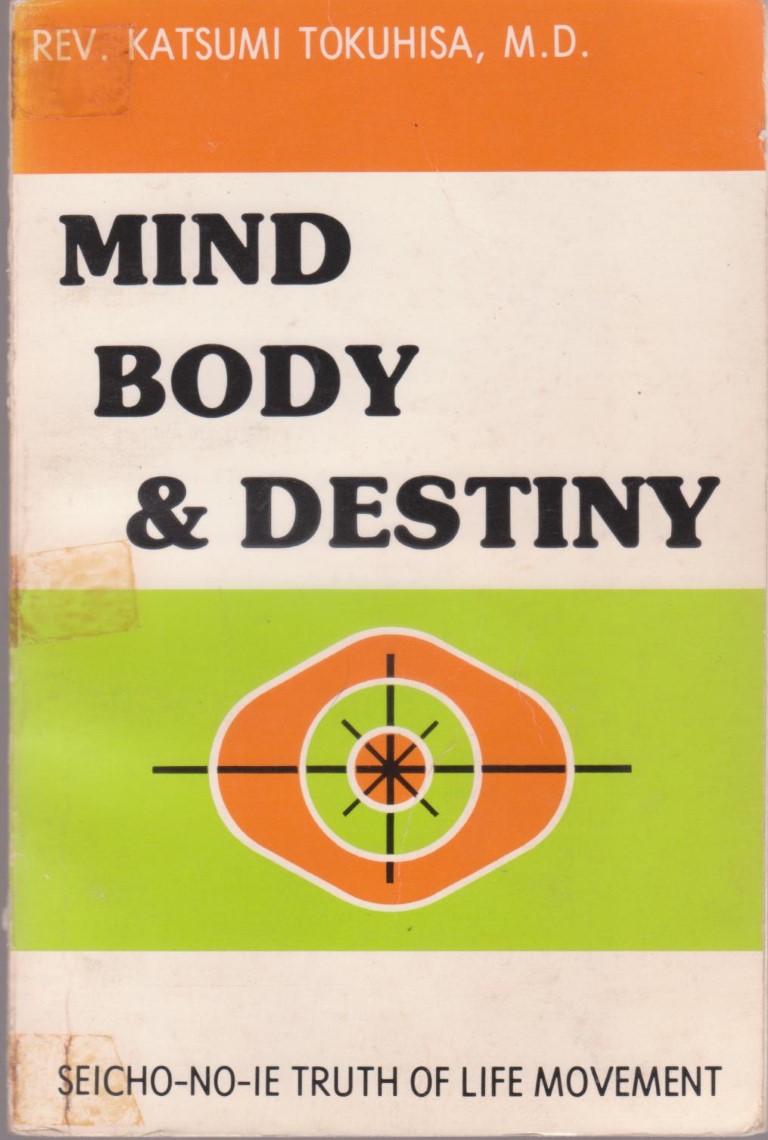 Non-christian (agnostic?) spiritual healing along New Thought lines.
English translation of Kokoro To Karada To Ummei.
Japanese, health, healing
G+ softback with old tape rust to spine, one page has the word 'Buddha' twice overwritten with 'Christ', otherwise tidy.
$8 B/B
Seicho-No-Ie truth of Life Movement 1977 First English edition, 133pp.
[#4517 ]
BEHREND Genevieve

Your Invisible Power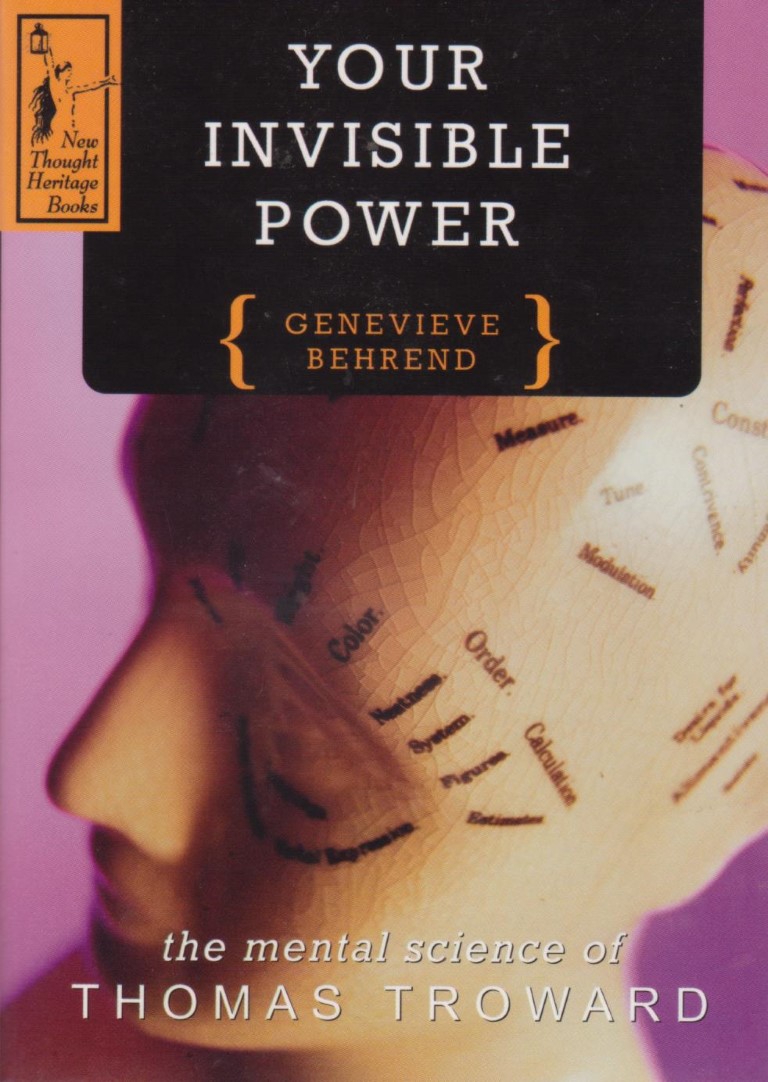 A Presentation of The Mental Science of Thomas Troward
ISBN0875160042
new thought, self help, mental powers, positive thought
VG+ softback
$10 A/A
DeVorss 1980 revised edition, 95pp
[#4518 ]
NEVILLE Derek

The Remarkable Story of the Swans at Itteringham Mill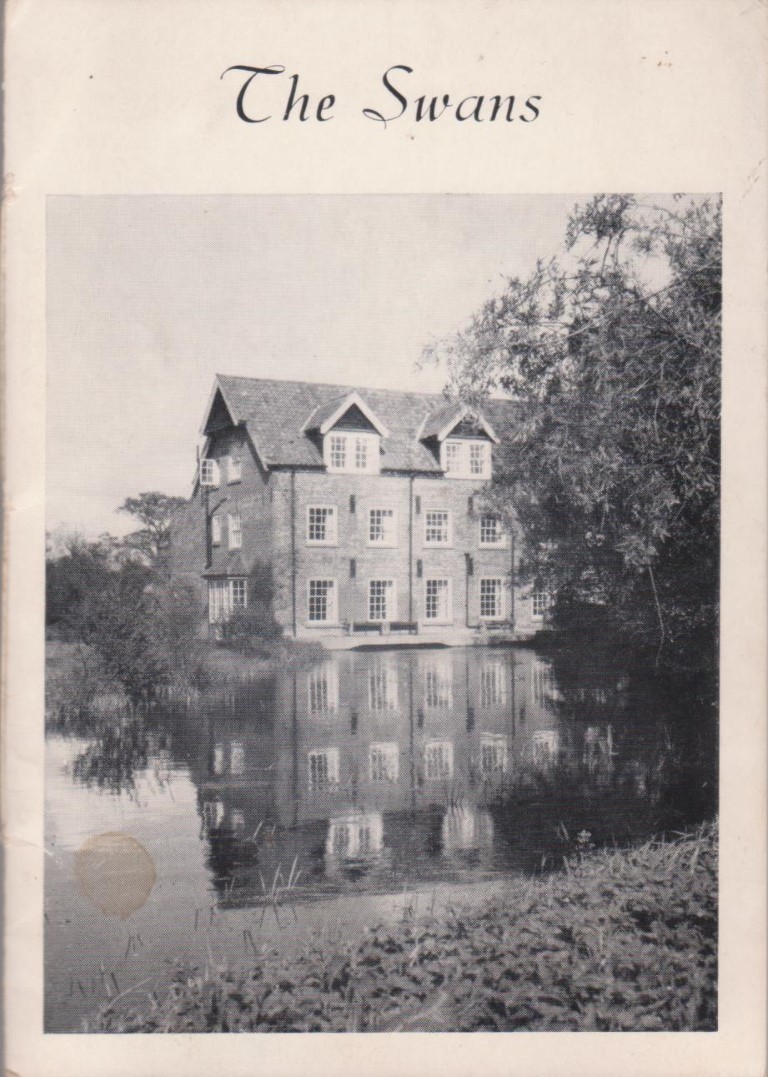 After time as an itinerant poet, Neville settled at Itteringham Mill, which he shared with the swans that are the subject of this meditation.
perrenial philosophy, spirituality,
VG softback with pictorial paper wrapper, one tiny tea spot to cover.
$15 A/A
Self published by the author undated. 8pp.
[#4519 ]
MULFORD Prentice

Thoughts are Things
Essays selected from the White Cross Library
New Thought movement, Higher Thought, Law of Attraction
G hardback, bottom front corner nibbled, fep removed, bottom corners of pages lightly soiled.
$5 A/B
Bell & Sons 1957, 171pp.
[#4520]
GRACCHUS

Your M.P.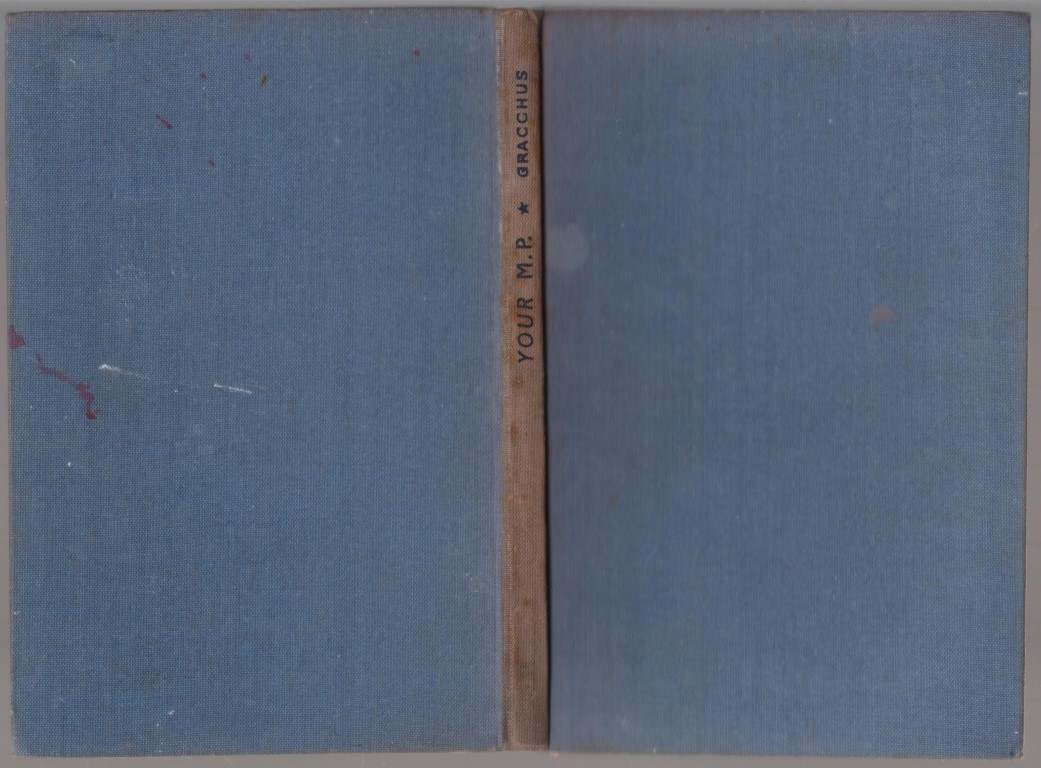 A socialist comment on 'Your M.P., a generic Tory Member of Parliament.
British post war politics, socialism, wwii, ww2, u k
G+ cloth hardback with sunned spine
$8 C/B
Gollancz 1944 second impression before publication, 110pp
[#4521 ]
26/6/2020ev
BURACK Sylvia K.

Writing Mystery and Crime Fiction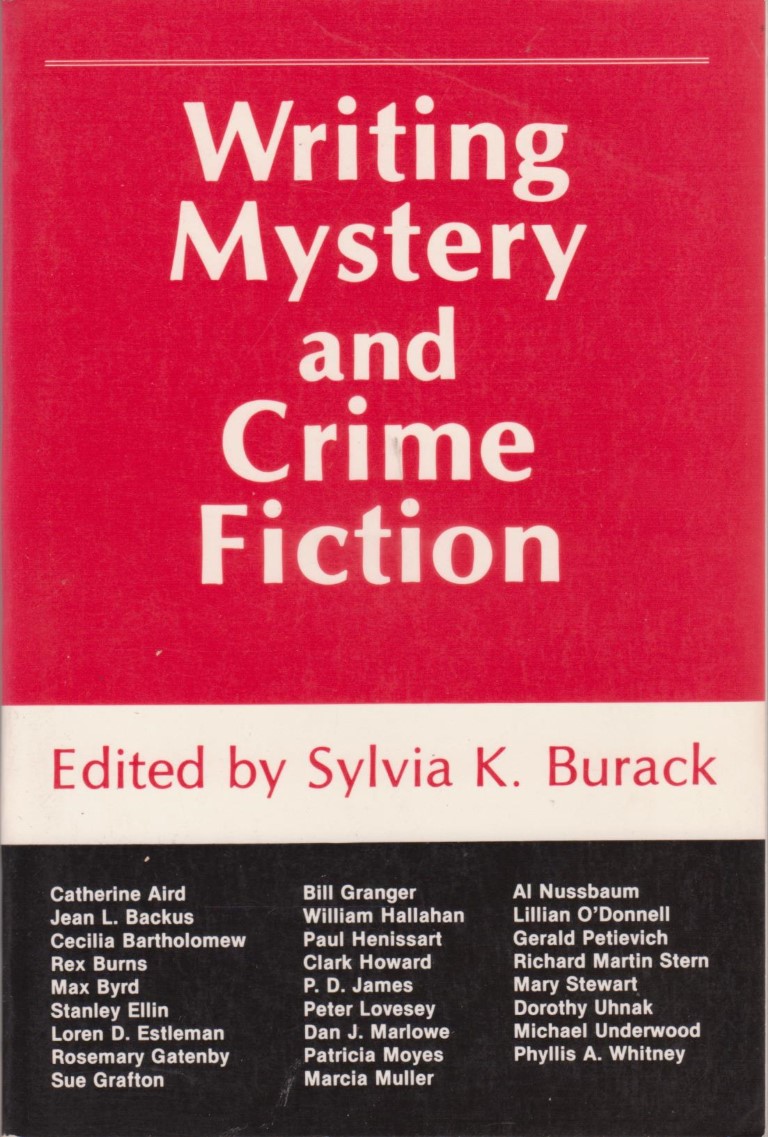 26 well known and succesful writers in the genre give advice on how to write good crime fiction.
ISBN0871161419
literature, how to write, reference
VG+ softcover.
$25 C/B
The WRITER INC. 1985 First Edition, 208pp.
[#4499 ]
HOLLAND John

Growing up on the Hawkesbury
Recollections of a 'River Rat'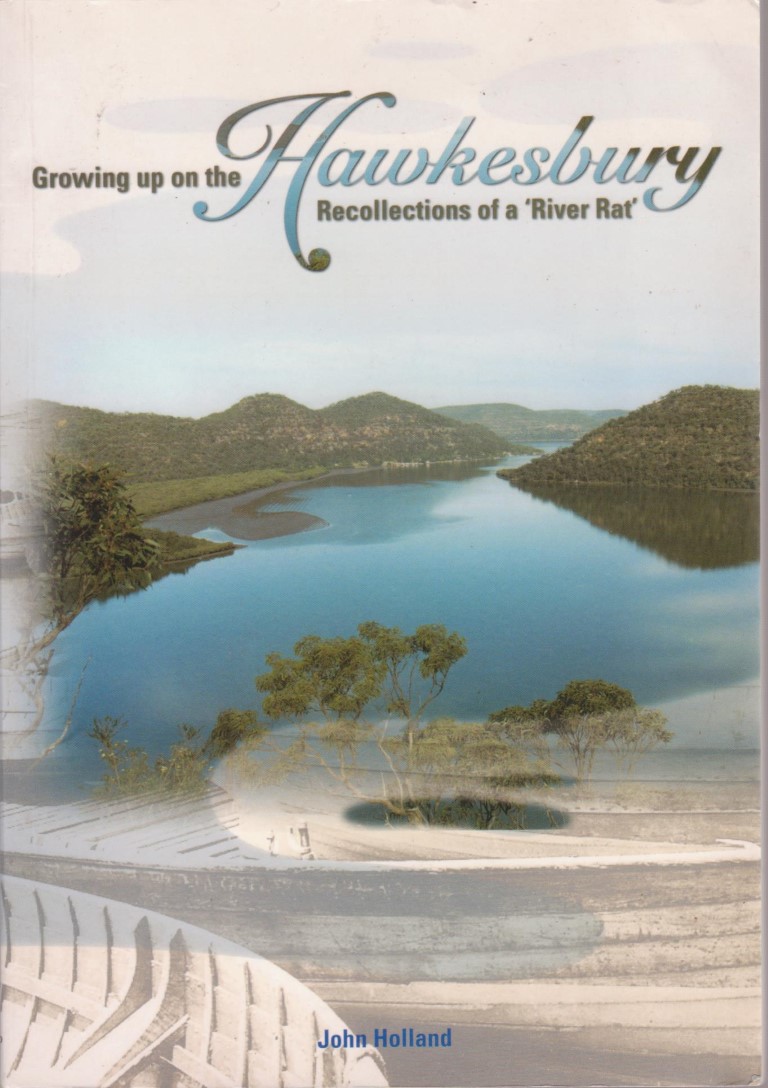 Autobiography and local history of the Lower Hawkesbury area to the north of Sydney.
Holland lived there in the 1930s and 1940s, and recollects the people and places he knew.
There are details of life on the rivers, social life and notable characters.
ISBN0958744106
Berowra, Cowan, Brooklyn, Marramarra, Mooney mooney, Spencer
VG+ softback
$20 B/B
Deerubbin Press 1998, 78pp with photographs.
[#4500 ]
BELL Colin Kane with illustrations by Dennis Turner

Po-Ling The Cook from Ti Tree Point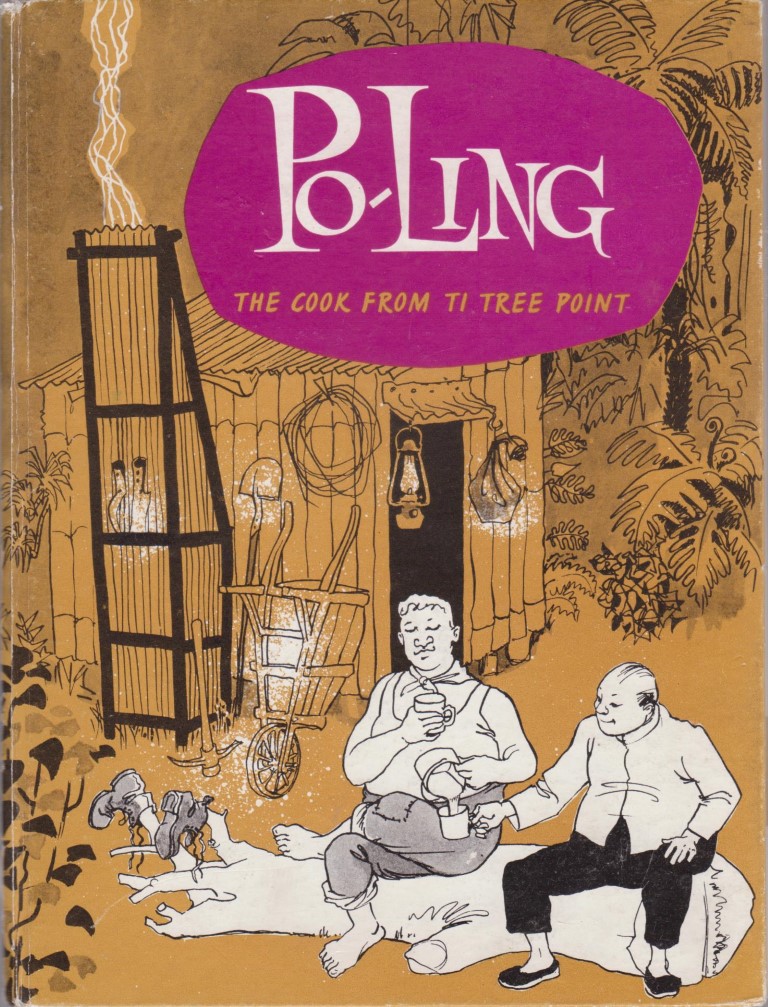 A rare illustrated young adults book about a Chinese immigrant who goes to be the Cook on a sheep-station.
Contains what could now be considered offensive racial stereotypes.
Wonderfully illustrated by Turner.
G4843
new zealand book art, graphic art, illustration, godzone, kiwi, new zealand culture
VG hardback with illustrated papered boards.
$50 B/B
Whitcombe and Tombs Ltd. 1963 First edition, 37pp.
[#4501 ]
KROIZ E.

Astrology, Your Guide to the Stars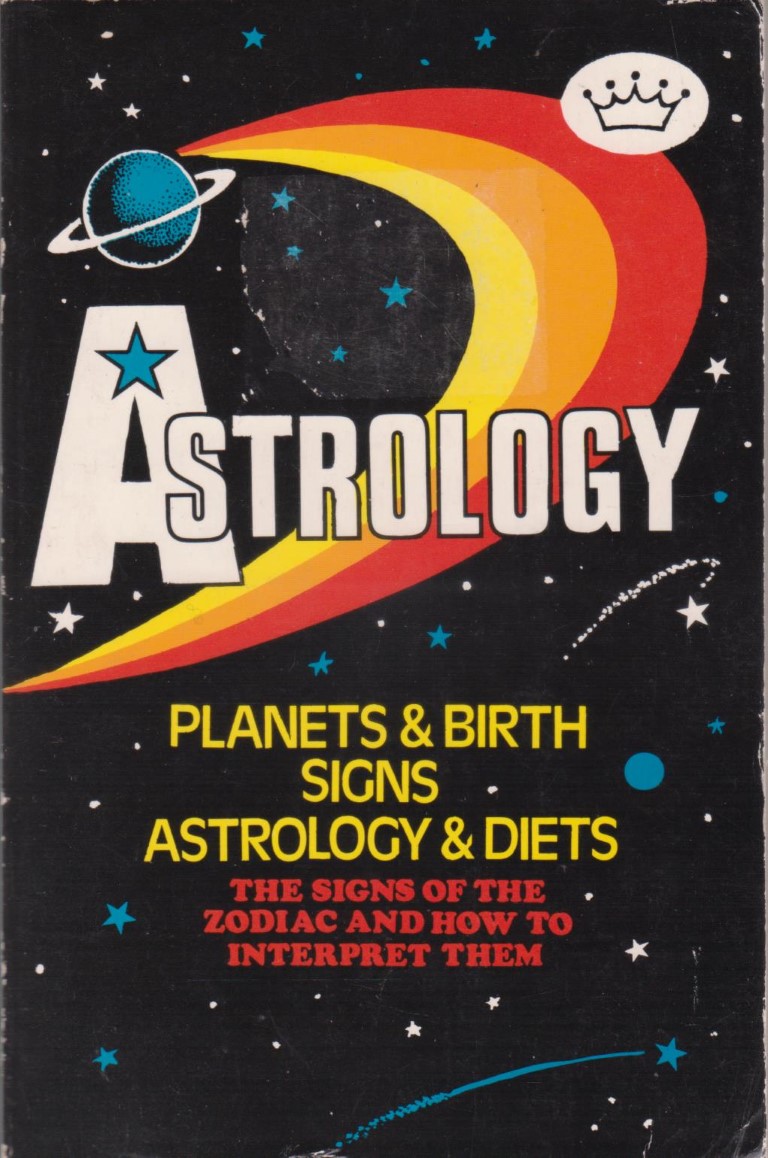 Basic introduction to the zodiacal signs and the planets.
ISBN0862880483
divination, star signs, sun signs, horoscopes
VG softback with light wear
$5 C/B
Tophi Books, 276pp.
[#4502 ]
CALLOW Philip

Son and Lover; The Young D.H. Lawrence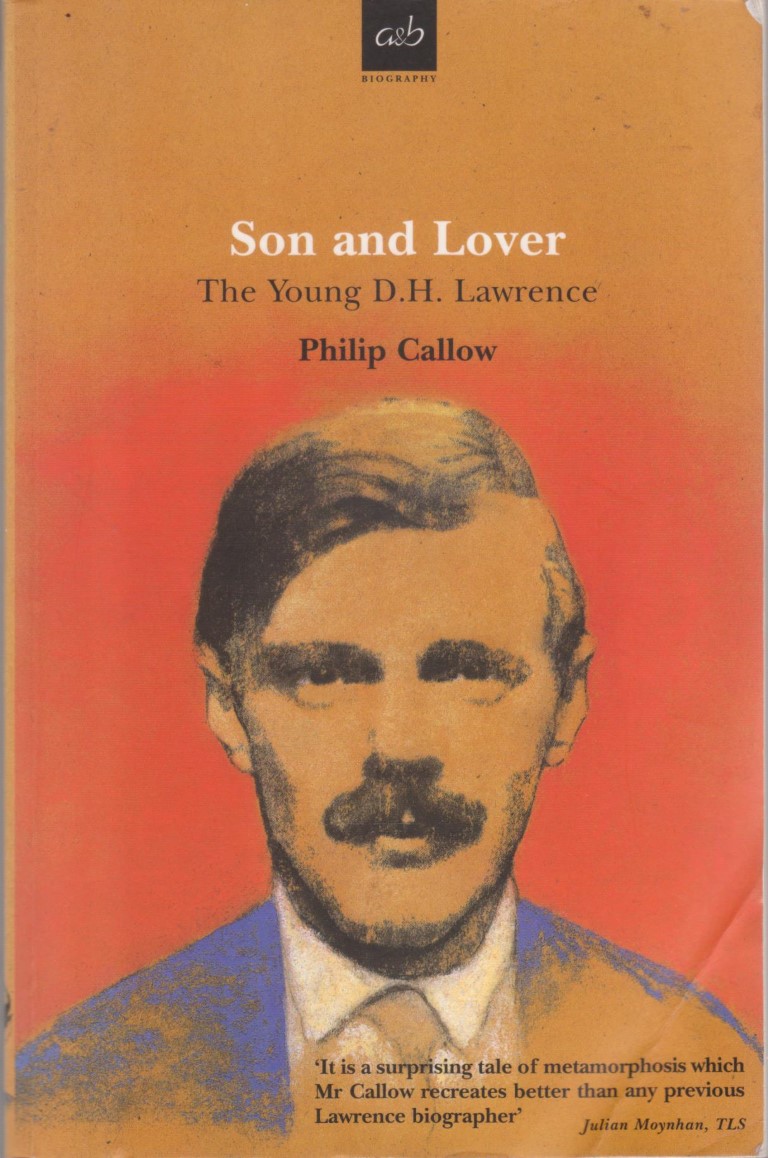 A biography of D H Lawrence which reveals his search for emancipation from his mother and the forging of his sexual identity.
Examines the influences and relationships that shaped the young Lawrence.
ISBN9780749003173
English Literature, biography, Twentieth century, british, modernist
VG- softback, corner creased.
$15 C/C
Allison and Busby 1998, 316pp + plates.
[#4503 ]
BARCLAY Colonel G.

The Extinct Lodges of New Zealand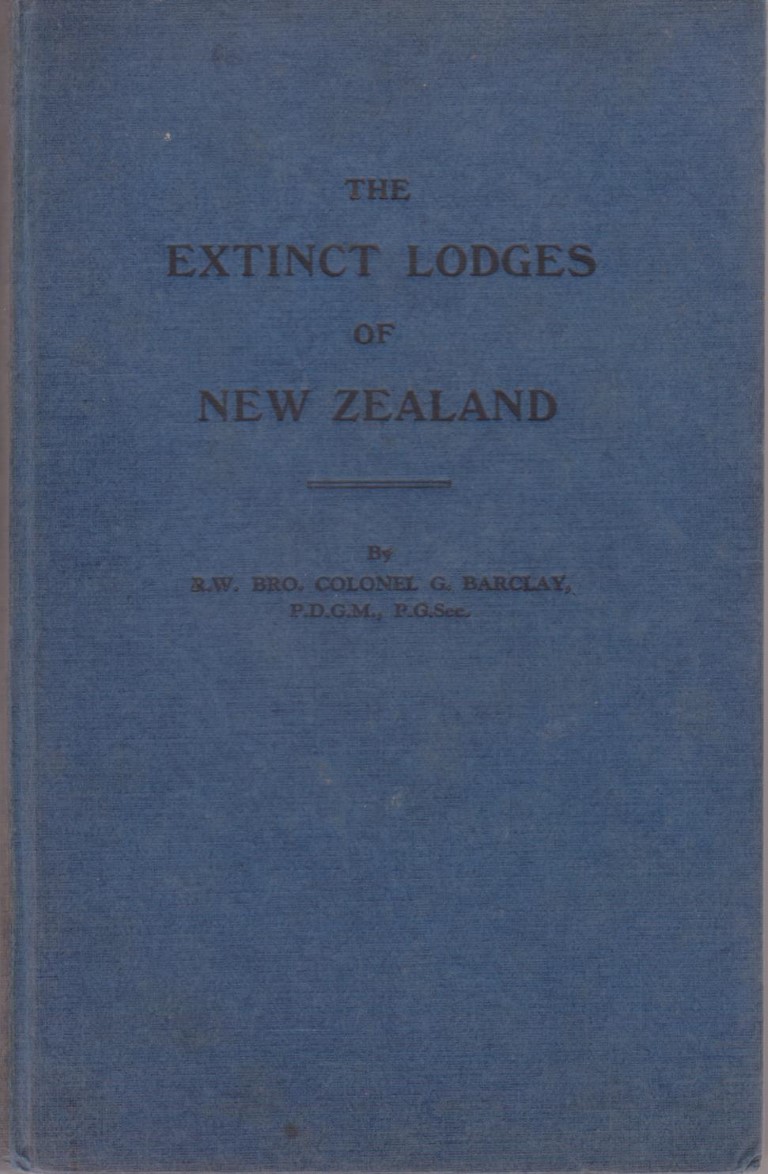 A rare and informative account of the defunct Freemasonic Lodges that had flourished during the first 100 years of New Zealand settlement.
Includes information on membership which will be of use to genealogists.
Freemasonry, masonic, friendly society, history, clubs, fraternal organisations
VG hardback with no dust jacket.
Contemporary ink name and address to free end paper.
$175 C/B
Blundell Bros. 1935 first edition, 197pp.
[#4504 ]
NGATA Apirana,
with BENSON, SCHOLEFIELD, BELSHAW, HALL, ROSS, NEALE, TOCKER, NASH, COCKER and STRACHAN
New Zealand Affairs
A survey of New Zealand geography, anthropology, economy, trade, labour, Samoan Mandate and chapter on Amateur Radio, two chapters on Immigration.
Volume 1 of a series by the New Zealand Branch of the Institute of Pacific Relations.
G Quarter cloth, Ex-college library, stamps to paste downs and endpapers only, small ink numbers at foot of introduction.
$25 C/B
L M Isitt Limited 1929 First Edition, x 241pp.
[#4505 ]
BLAINEY Geoffrey

Mines in the Spinifex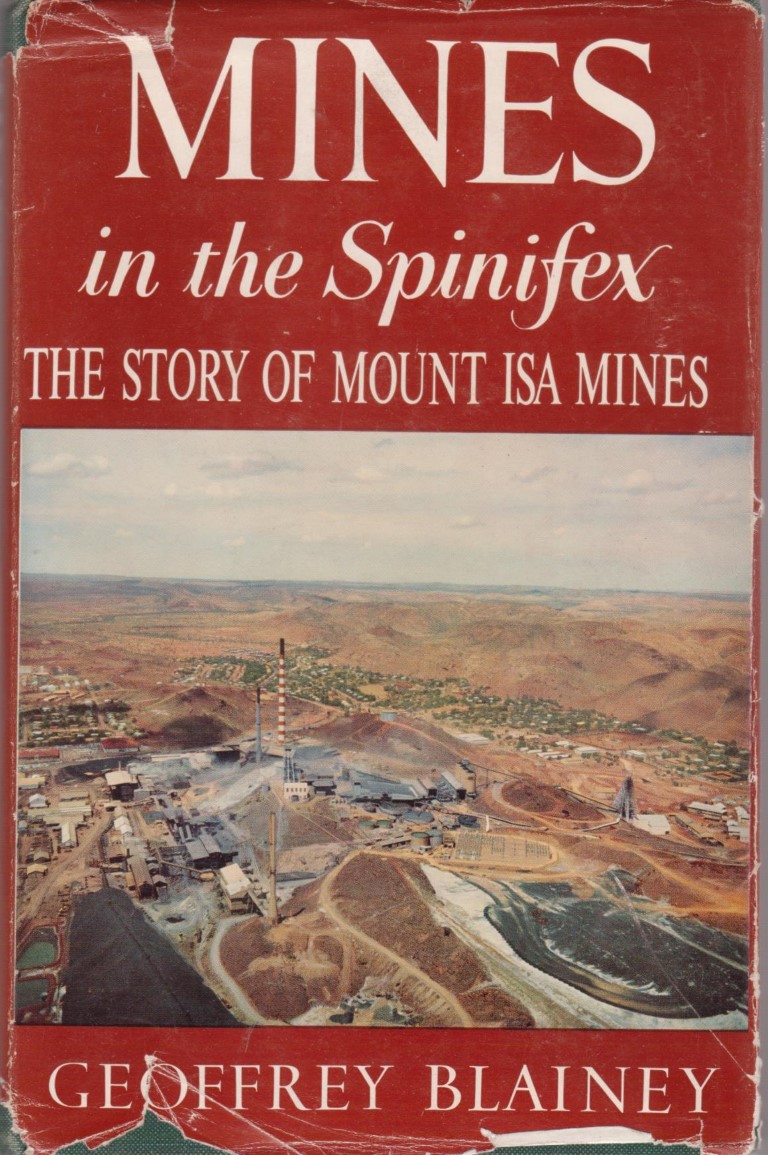 The Story of Mount Isa Mines.
A history of this North West Queensland mining area south of the Gulf of Carpentaria.
metals, industry, mines, copper, gold, silver
VG+ hardback in G+ dust jacket with chipping and loss to spine ends and edges, name to fep.
$20 C/C
Angus and Robertson 1960 first edition, 242pp + plates.
[#4506 ]
HIGHFIELD A. C.

The Symbolic Weapons of Ritual Magic
A practical guide to ceremonial regalia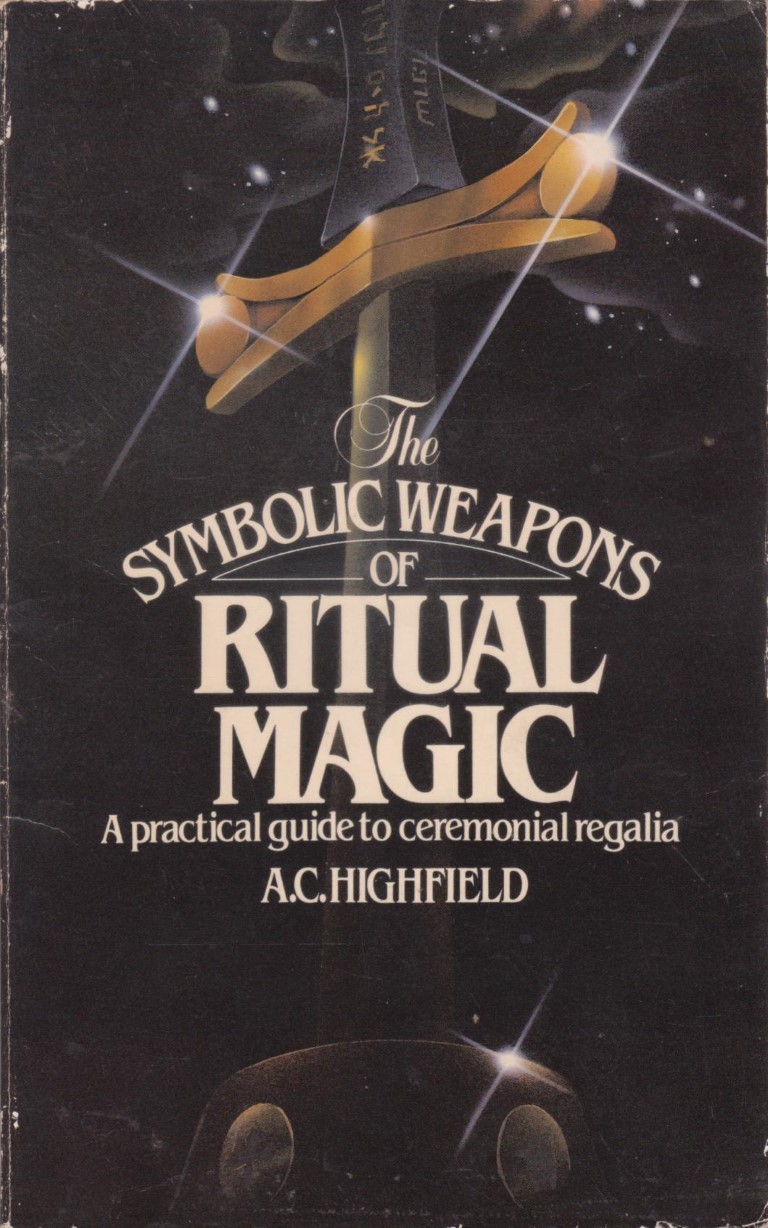 Scarce title by an authority.
Blends Qabalah and the Western Mystery Tradition and covers the Four Symbolic Elemental weapons.
Includes Pentagram and Hexagram rituals, Enochian etc.
Illustrated with diagrams and photographs.
ISBN0850303362
occult, magic, kabbalah, Golden Dawn
VG softback with light edge rubbing
$55 C/B
Aquarian Press 1983 first edition, 160pp.
[#4507 ]
FINDLAY Arthur

The Unfolding Universe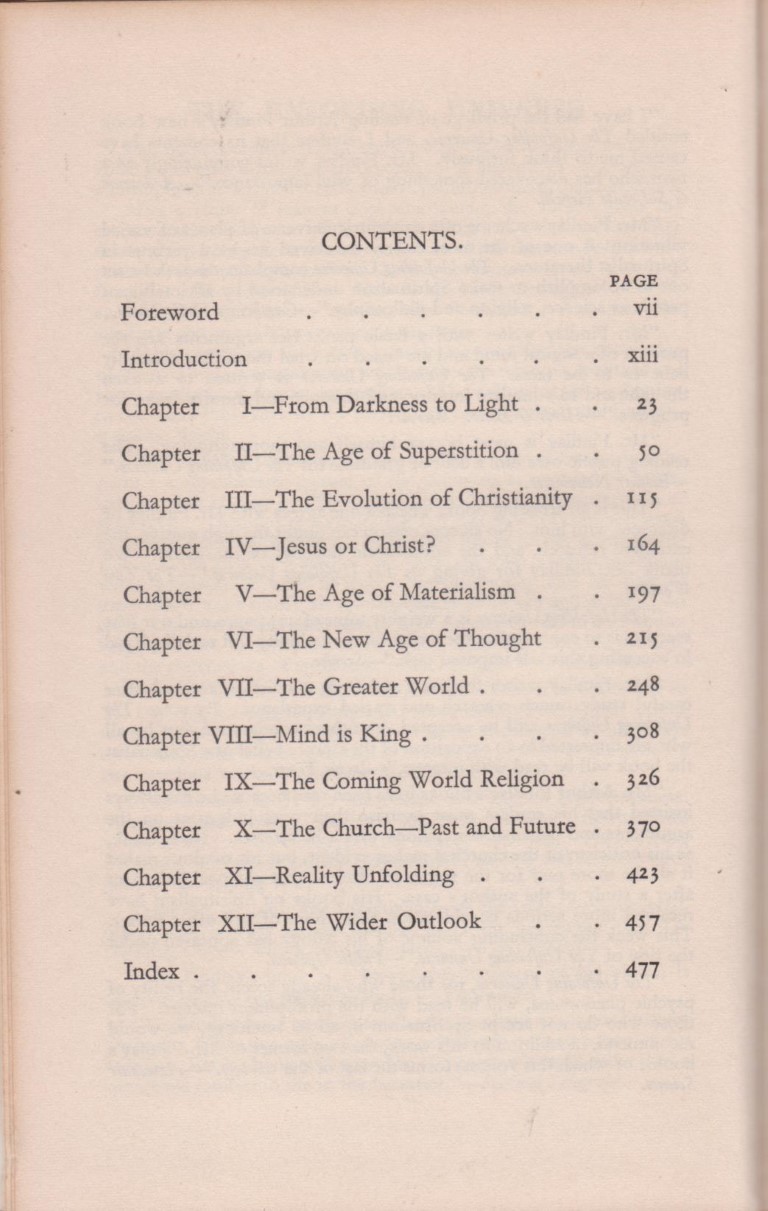 The Evolution of Man's Conception of His Place in Nature.
New age spiritualism / cosmic christianity.
history of religion, mysticism, spirituality, universalism, new religious movement, survival, life after death, contact, mediumship
VG cloth hardback with some age browning to page edges.
$25 C/C
Psychic Press 1965, 507pp + frontis.
[#4508 ]
CRAW Caroline

The View from the Saddle
Horse Trekking on Banks Peninsula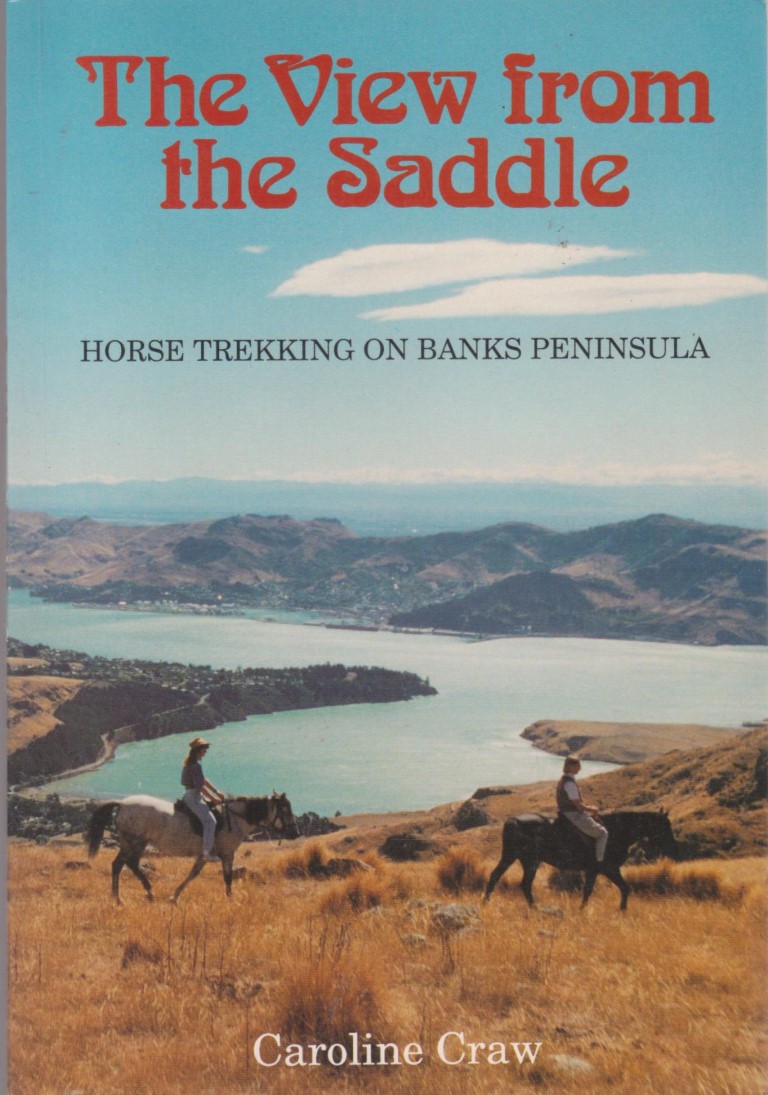 The story of the Overleigh Horse Trekking business on Christchurch's Bank's Peninsula.
ISBN0473010070
Port Levy, Diamond Harbour, equestrian, business
VG softback.
$15 C/B
Overleigh Horse Treks 1990, 90pp.
[#4509 ]
MONAHAN Evelyn M.

The Miracle of Metaphysical Healing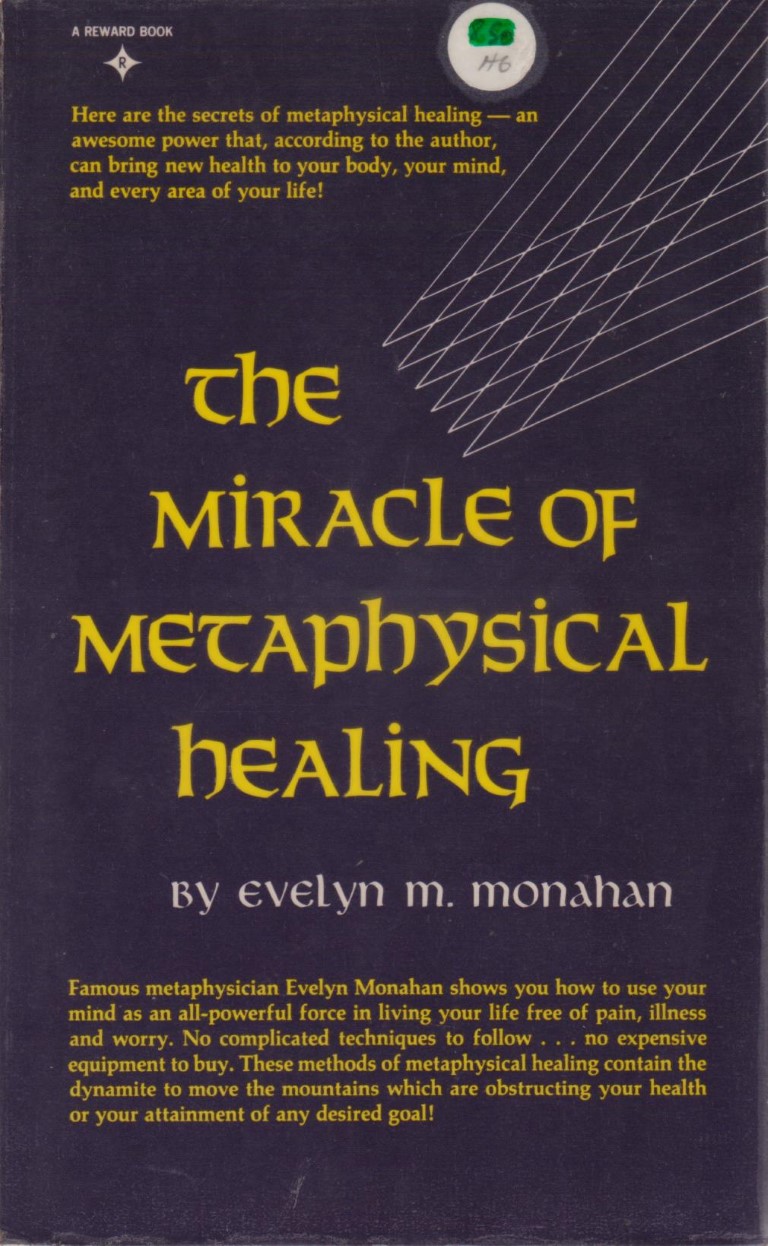 In the pages of this book you will see the easy, natural, step-by-step way to release the miracle power that slumbers within you for healing and a fuller life.
With specific techniques designed to cure illness, relieve any injuries, increase your energy level a thousandfold, and protect yourself and your loved ones, the author shows how you can now begin to enjoy the happiness and security necessary for truly healthful living.
ISBN0135857783
health, healing, positive thought, prayer, new thought
VG contact sealed softback.
$10 C/B
Parker Publishing / Reward 1981, 206pp.
[#4510 ]
17/6/2020ev
PEDDIE Barbara.

Christchurch Girls High School 1877-1977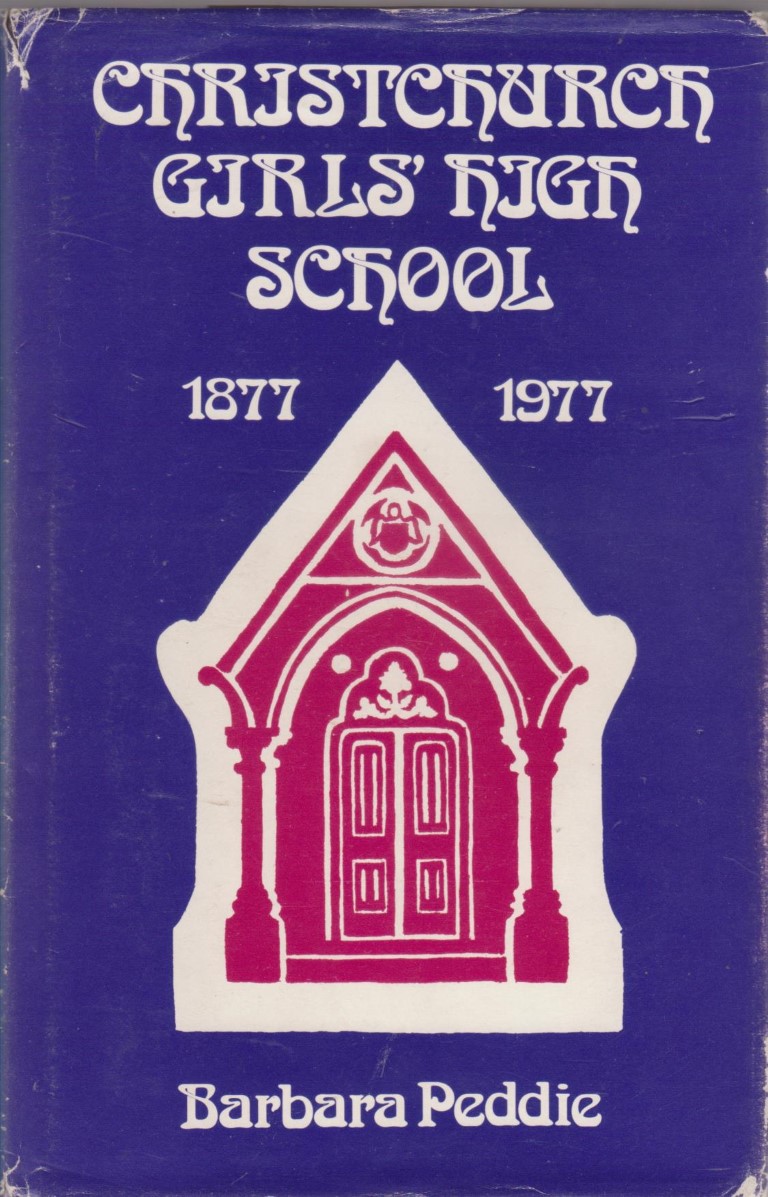 Centenary history of New Zealand's Christchurch Girls High School.
education, CGHS, history, girls schools, single sex
VG hardback in VG- dust jacket.
$25 C/C
Christchurch High School Old Girls Association 1977 First Edition, 230pp + plates.
[#4497 ]
VESEY-FITZGERALD Brian

A Second Book of British Birds and their Nests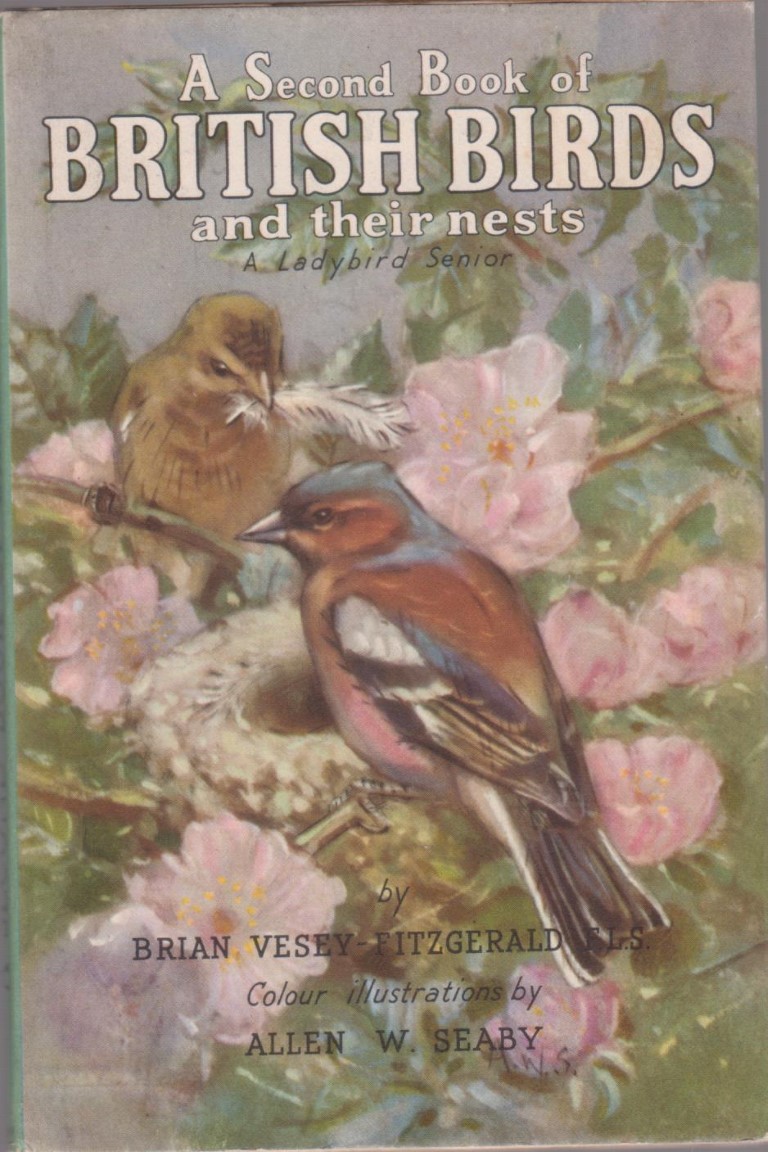 Illustrated by Allen W Seaby.
Series 536
With full page colour paintings of the birds.
VG hardback in VG dust jacket which is priced clipped otherwise excellent, complete and intact
Book has former owners stamp on the page facing the title.
Dusty page edges
$15 A/A
Wills and Hepworth 1954 First Edition, approx 51pp.
[#4498 ]
11/6/2020ev
HENDERSON Jim

Gunner Inglorious
Henderson served as a gunner in 29 Battery New Zealand Artillery, 2NZEF and was wounded and taken prisoner at Sidi Rezegh December 1941 during North African Campaign.
He had a leg amputated while a POW in Italy.
ISBN0473067722
ww2, wwii, memoir
VG- softback with small name to first page.
$15 C/B
Radio Pacific Publishing 2000, 159pp.
[#4481 ]
WELLS Rodney and Vicky HEWARD

Canterbury Heritage Houses II
Signed copy.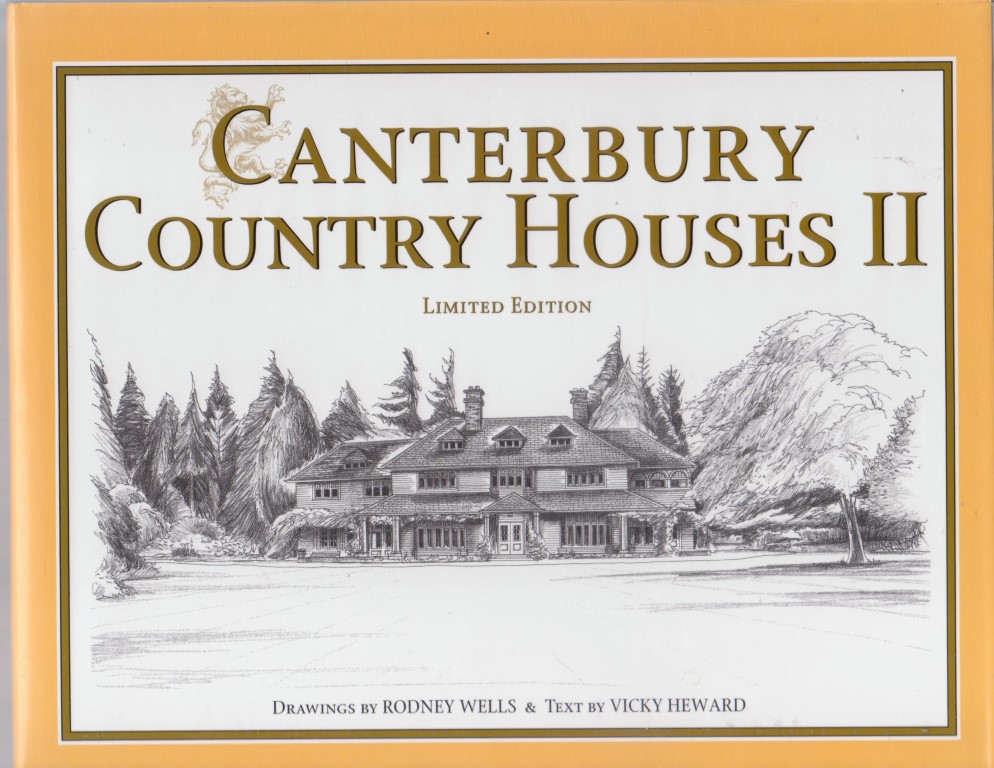 70 more iconic Canterbury heritage houses, many of them Station homesteads, illustrated in pen and ink drawings by Rodney Wells with accompanying text by Vicky Heward.
ISBN1877303046
VG+ hardback in VG+ dust jacket.
Signed by Rodney.
$85 B/D
Caxton Press 2006 first edition limited to 500 numbered copies, unpaginated.
[#4482 ]
FRANCIS Ken

Wildlife Ranger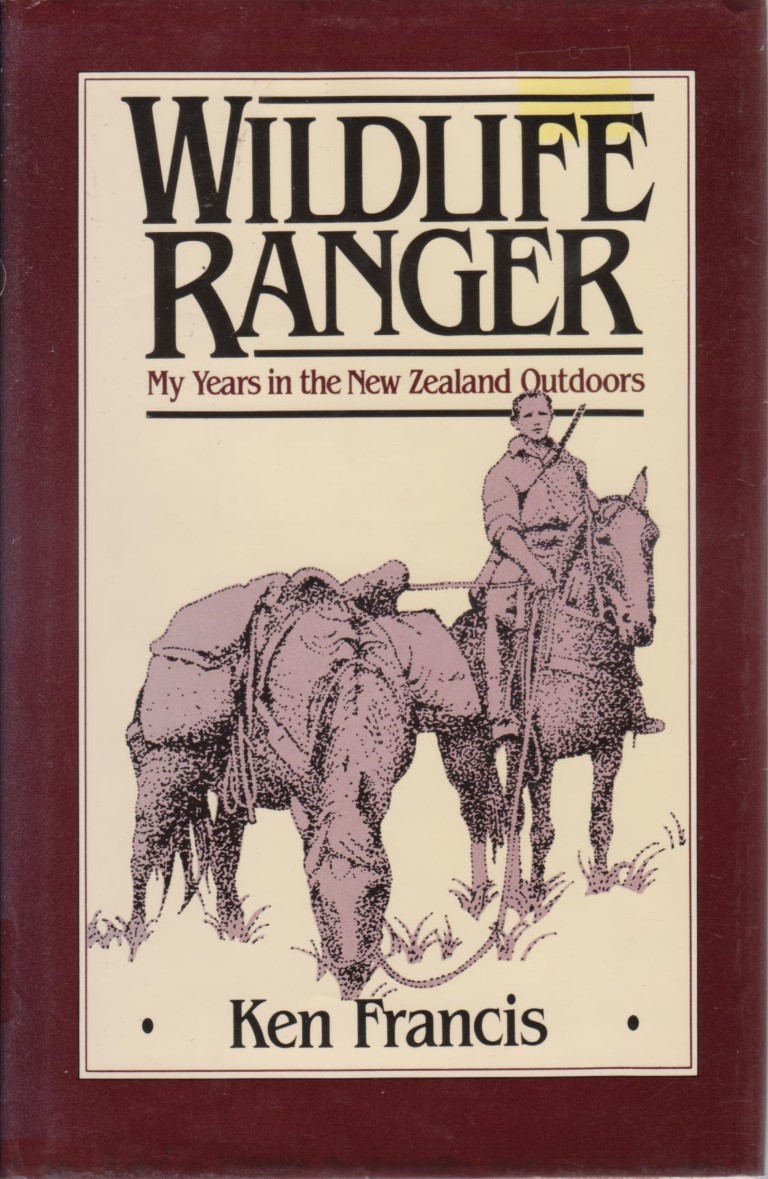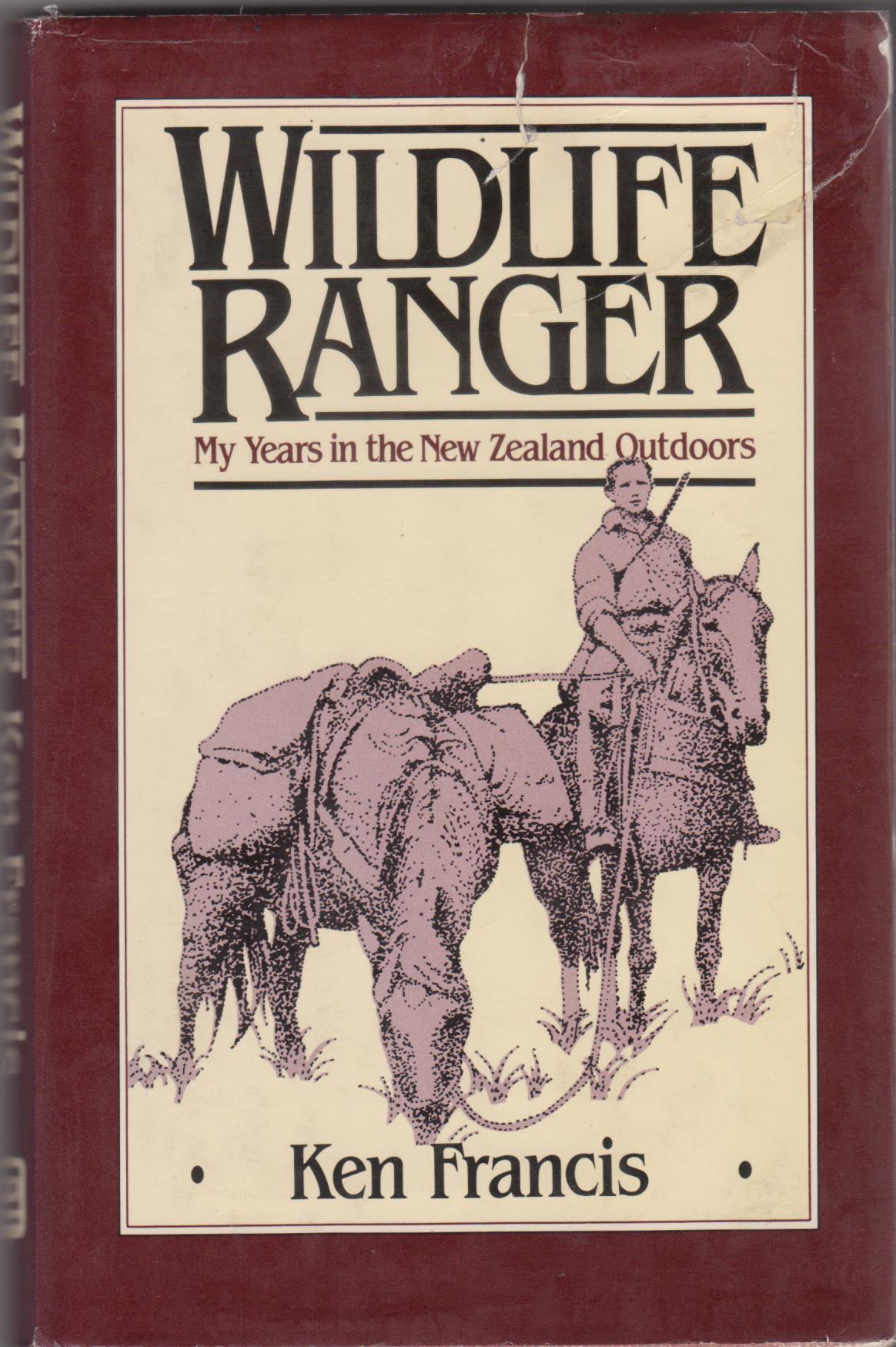 Ken Francis became a Forest Ranger when he emigrated to New Zealand from England.
In the 1930s he became a deer culler, and later a Government Ranger at Taupo and the Bay of Plenty.
As the Chief Ranger for Hawkes Bay and manger of the Greenmeadows Game Farm he became an expert on the Kiwi.
His first hand experience of deer damage to the bush encouraged his support for conservation.
ISBN0723306990
deer control, tarndale, marlborough, haast, conservation
VG- hardback in VG- dust jacket. Free endpaper has a gift inscription and top corner clipped off. Dust jacket has the edges of fold in flaps trimmed but with no loss of text.
$25 C/C
Whitcoulls 1983 first edition, 212pp + plates.
[#4483 ]
G- hardback in G+ dust jacket.
Ex-library, endpapers with stamps etc. ,repaired hinges.
Dust jacket has repaired tear at top corner.
A serviceable reference copy.
$15 C/C
Whitcoulls 1983 first edition, 212pp + plates.
[#4484 ]
LUCAS Lorie

Popeye's War
A biography of Wing Commander "Popeye" F.J. Lucas, DFC and Bar in war and peace.
A pioneer of aviation, both military and civil in new Zealand, the Pacific, and Europe.
ISBN978047303512X
75 Squadron RNZAF, RNZAF, Pacific WWII, WW2, 487 Squadron, 1 (BR)Squadron, Guadalcanal, Ternhill, Dishforth, second world war
G+ hardback with no dust jacket.
Name to free end paper.
$35 C/C
L J Lucas 1996 first edition, 344pp.
[#4485 ]
HANNA Tim

One Good Run
The Legend of Burt Munro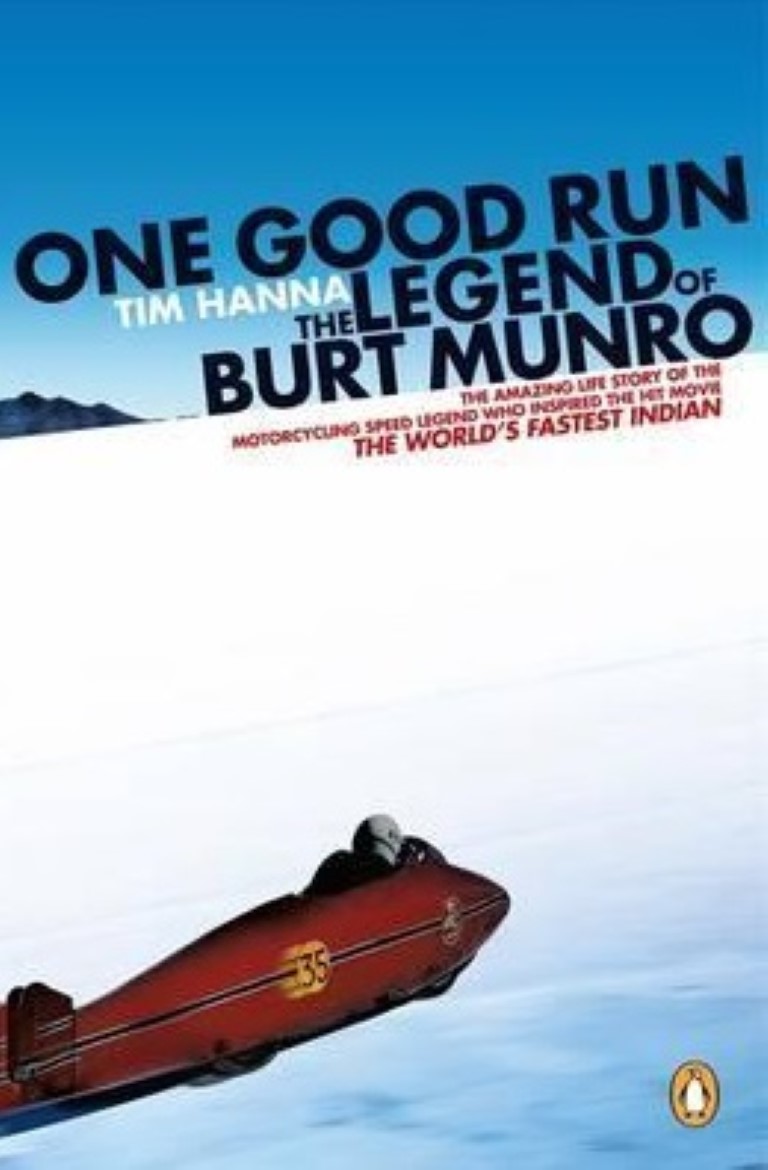 The story of Kiwi motorcycling legend, backyard engineering genius and land speed record holder Burt Munro.
Munro broke international speed records with a motorbike he modified in his Christchurch shed and still holds several records in the USA.
ISBN9780143019749
motor sport, motorcycle, racing, Bonneville, southland, world's fastest indian
VG- softback.
$15 C/C
Penguin Books2005, 308pp.
[#4486 ]
EMMETT Ellis

A Wild Obsession
Wild Pork and A Wet Arse and Other New Zealand Outdoor Stories.
Great Kiwi hunting and outdoors yarns from Emmett's experinces stalking deer and hunting pigs.
ISBN9780908563869
hunting, deer stalking, outdoors, deer, pigs
VG softback
$35 B/C
Caxton Press 1999 first edition, 224pp.
[#4487 ]
THIELE David and Eric COLLYER

The Thiele Family of Doncaster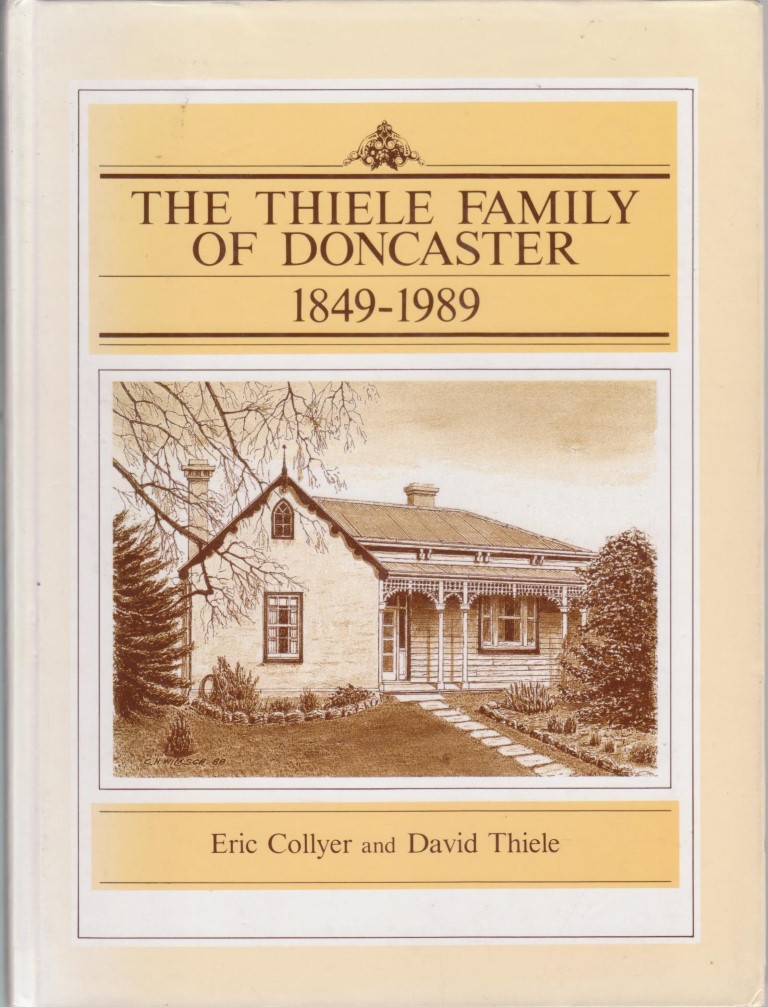 A History of Johann Gottlieb Thiele and Johann Gottfried Thiele and their descendants, 1849-1989.
A detailed family history and genealogical reference work for the Australian descendents of the Silesian Thiele immigrants.
ISBN0731648706
australia, family history, immigration, pioneers, colonial
VG- hardback with no dust jacket.
$45 B/C
Lutheran Publishing House 1988 first edition, 355pp.
[#4488 ]
POPE Dudley

Admiral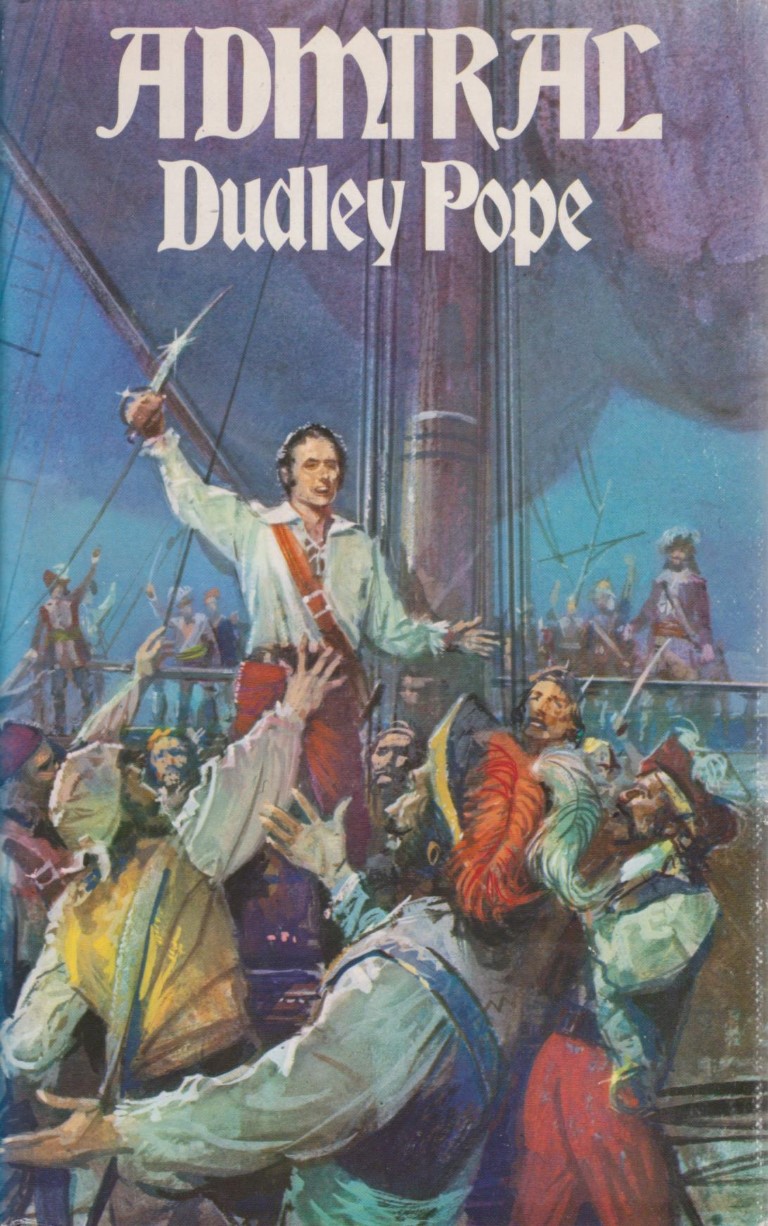 Swashbuckling naval action.
ISBN0436377438
historical fiction, naval, RN, Royal Navy
VG hardback in VG dust jacket.
Slightly sunned spine.
$10 C/C
The Alison Press/ Secker 1982 reprint, 310pp.
[#4489 ]
POPE Dudley

Galleon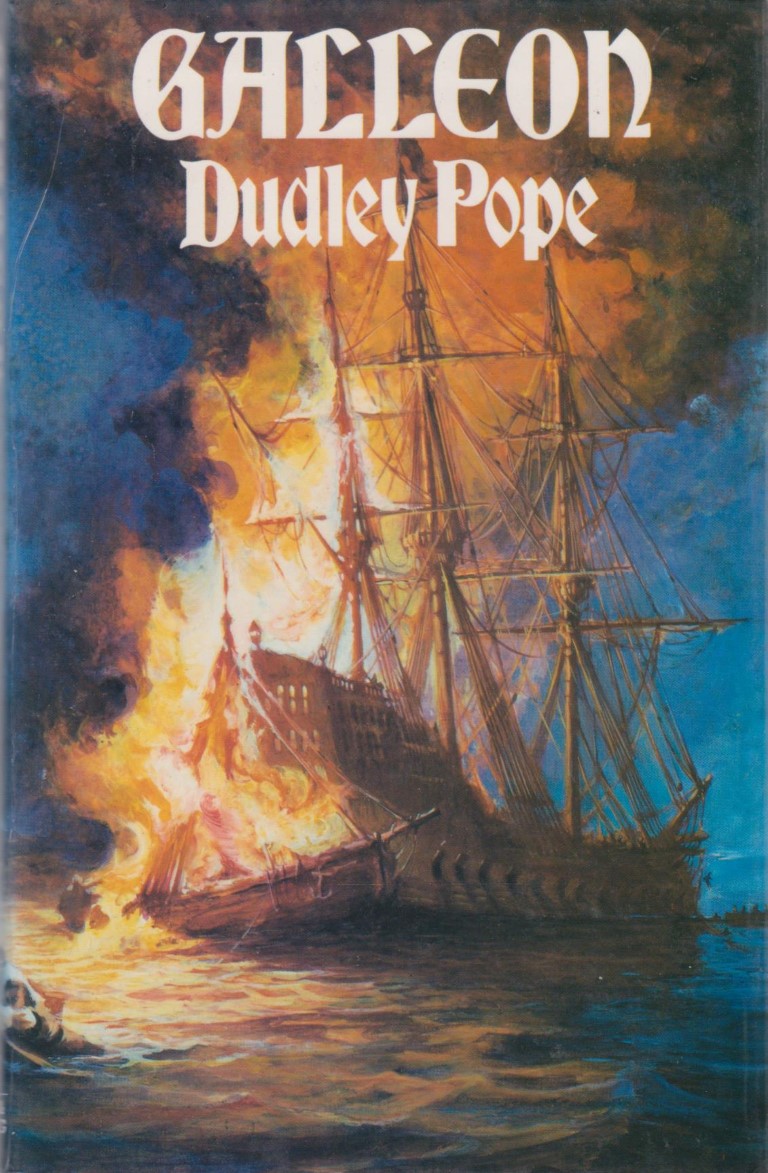 Swashbuckling naval action.
ISBN0436377470
historical fiction, naval, RN, Royal Navy,
VG hardback in VG dust jacket.
Slightly sunned spine.
$15 C/C
The Alison Press/ Secker 1986 first edition, 258pp.
[#4490 ]
POPE Dudley

Corsair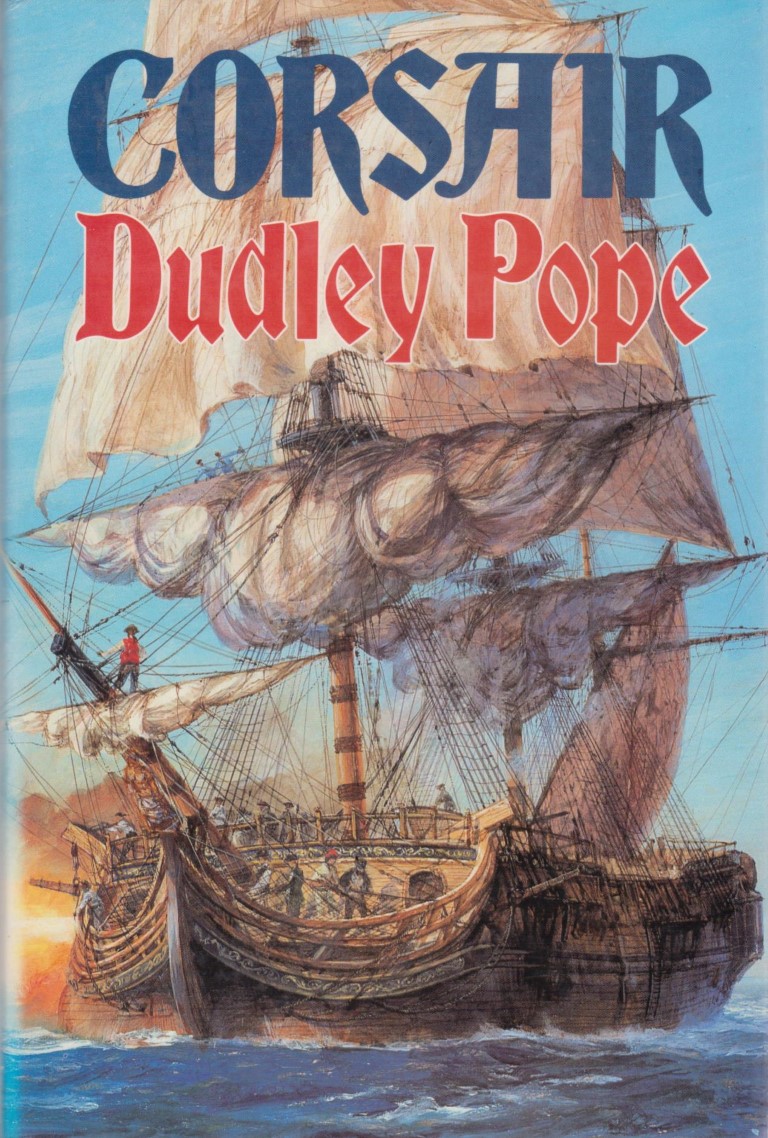 Swashbuckling naval action.
ISBN0436377543
historical fiction, naval, RN, Royal Navy,
VG hardback in VG dust jacket.
Slightly sunned spine.
$15 C/C
The Alison Press/ Secker 1987 first edition, 194pp.
[#4491 ]
SEHESTED Ove and Burt GOLDMAN

Better and Better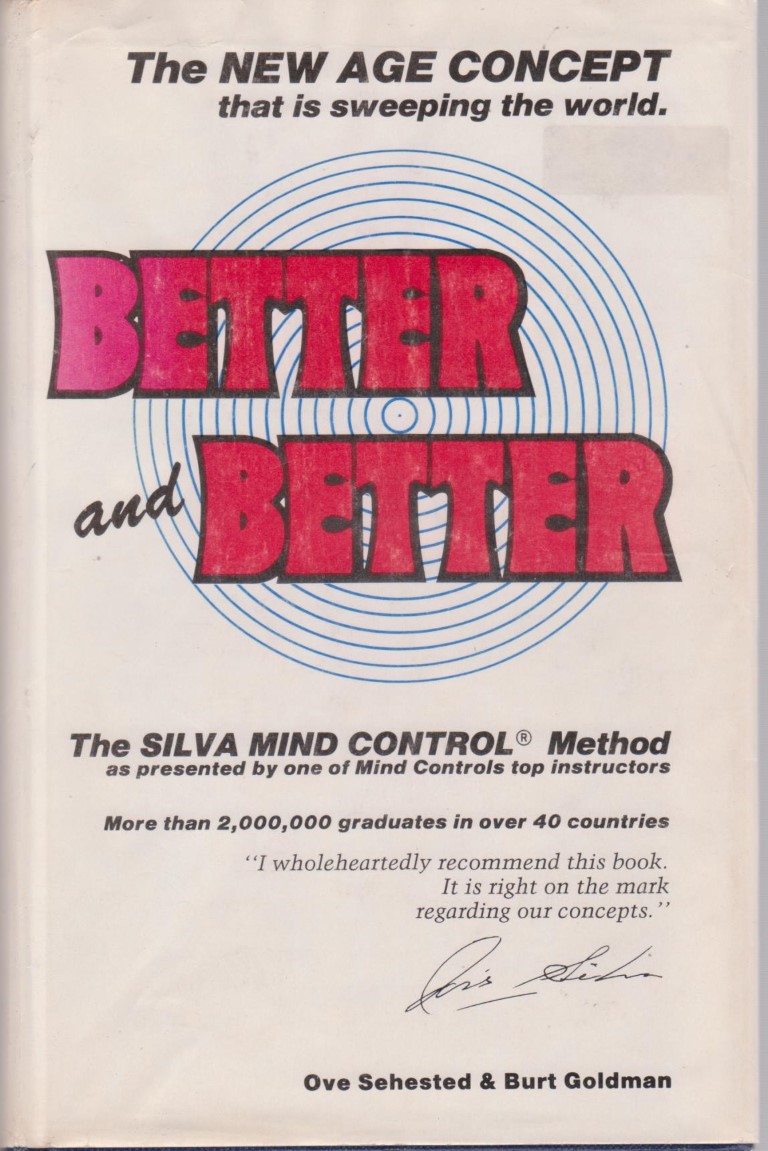 Overview of a week long course at the Silva Mind Control Method, and an explanation of the system.
ISBN096010805X
new thought, psychology, self help, positive thought
VG- hardback in VG- dust jacket.
Marker square to free end paper and minor tape rust, dust jacket faded to spine.
$25 C/C
Uranus Publishing Co. 1979 first edition, 226pp.
[#4492 ]
SCHURE Edouard translated by Georgia Raspberry.

The Great Initiates, a Study of the Secret History of Religions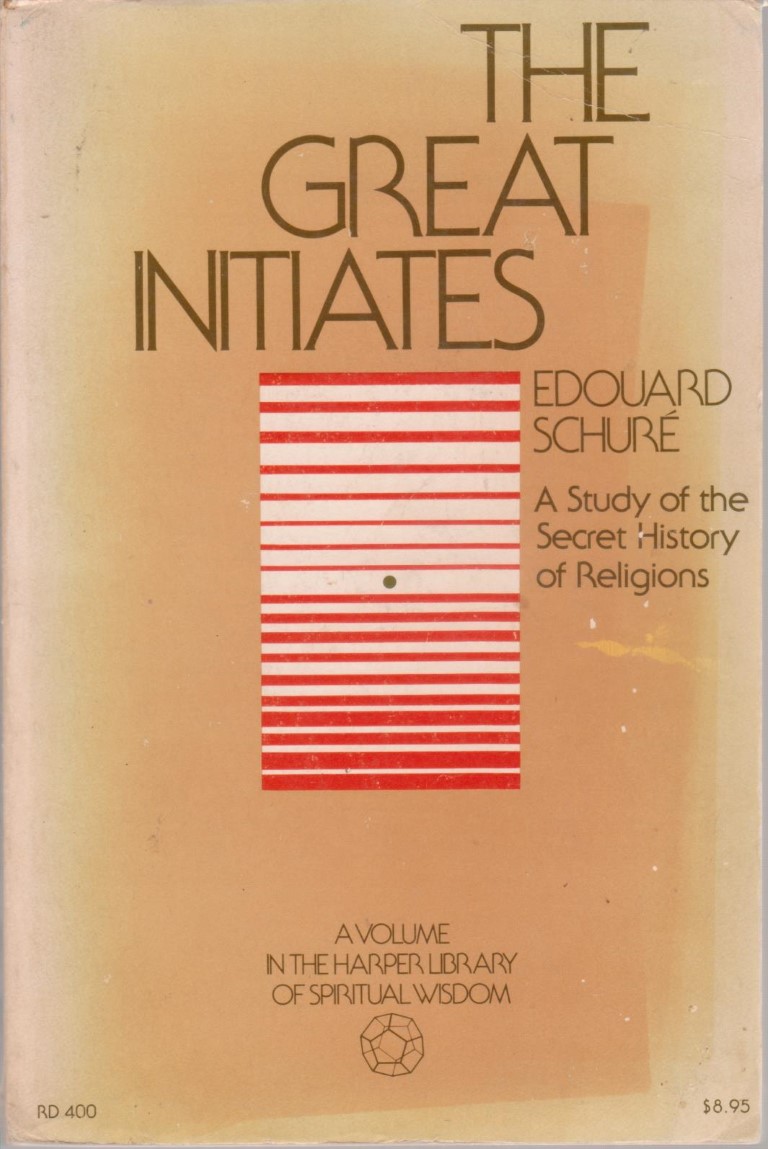 Metaphysical look at the figures of Rama, Krishna, Hermes, Moses, Orpheus, Pythagoras, Plato, and Jesus.
ISBN0060671254
keywords
G+ softback.
Spine and covers sunned, call number to spine, ownership markings to title and half-title.
$15 C/C
Harper and Row (1961) 526pp.
[#4493 ]
21/5/2020ev
LEE Tanith

Lycanthia, or The Children of Wolves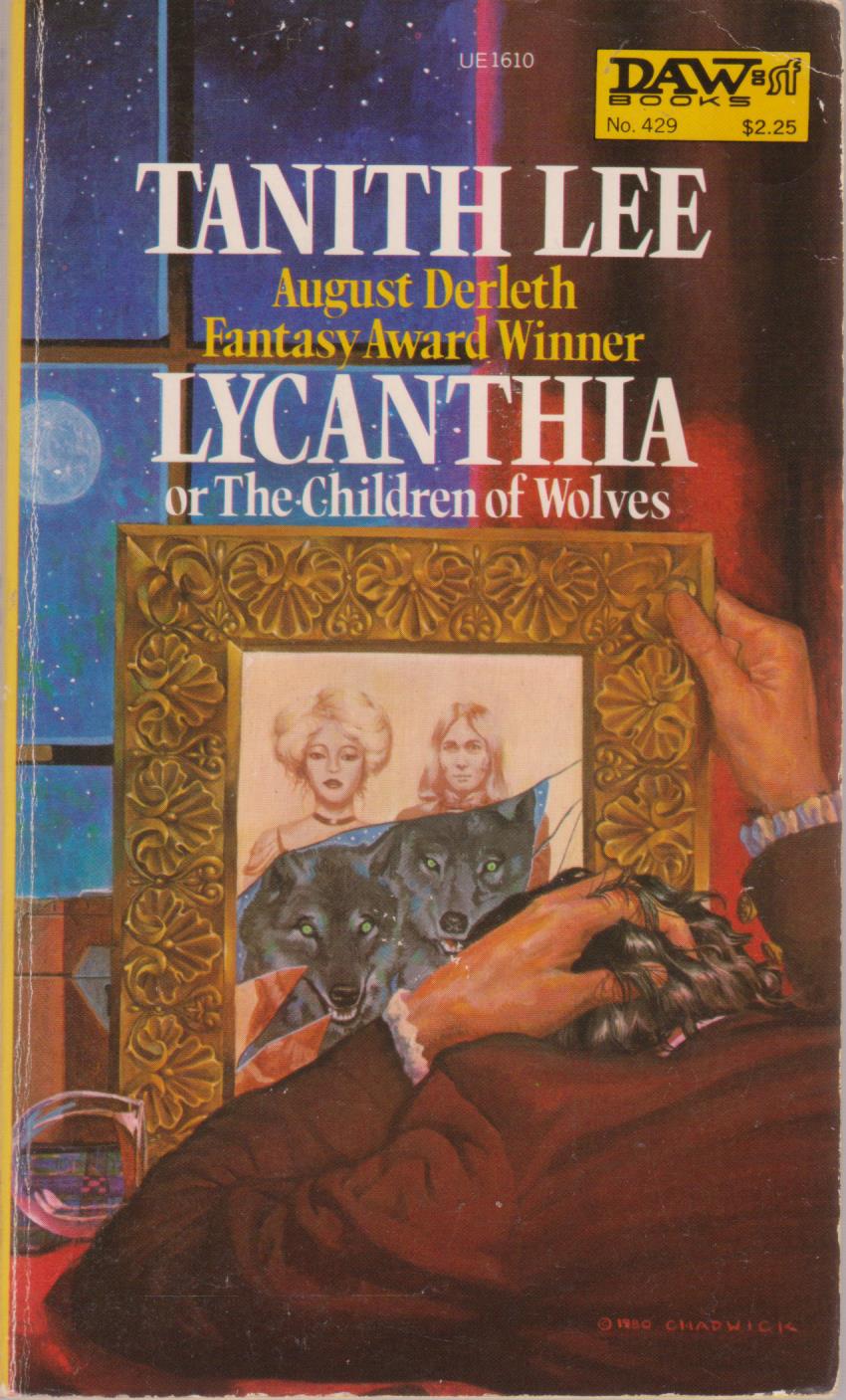 Paperback Original DAW first issue, 123456789 numberline.
ISBN0879976101
(DAW 429)
VG+ paperback
$15 A/B
Daw Books, 1981. First Edition, 220pp + adverts
[PB1661 ]
20/5/2020ev
MASON W Wynne.

Prisoners Of War
Official History of New Zealand in the Second World War 1939-45.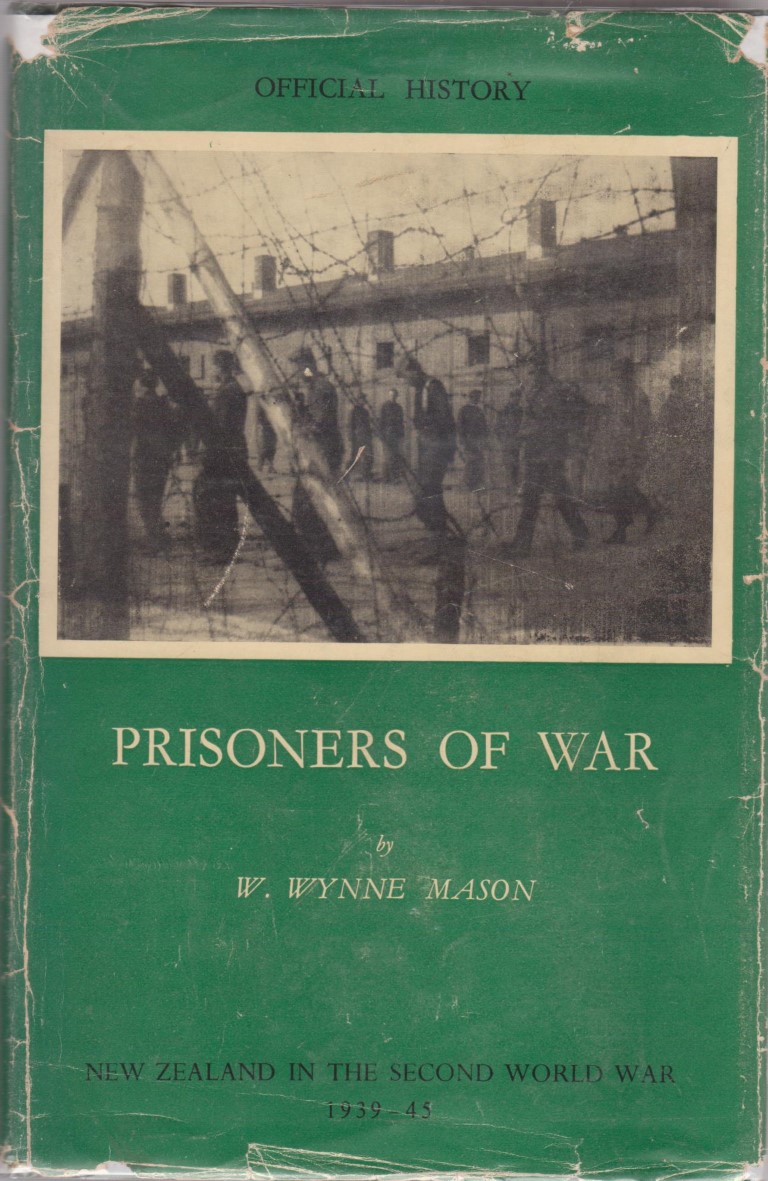 The Official New Zealand Government history of treatment and experiences of New Zealand servicemen held as prisoners during WWII.
Also information on enemy prisoners and internees held in New Zealand.
internment, enemy aliens, relief organisations, greece and crete, japanese pow in nz, featherston, stalag
VG hard back in G+ dust jacket with large chip at head of spine not affecting the title, wear to edges and joints, some corner chipping, under plastic sleeve.
Book has name to free endpaper otherwise tidy and complete.
$120 B/D
War History Branch Department of Internal Affairs 1954 First Edition, xxvi 546pp + plates and maps
[#4457 ]
PEAT Neville.

Snow Dogs, the Huskies of Antarctica.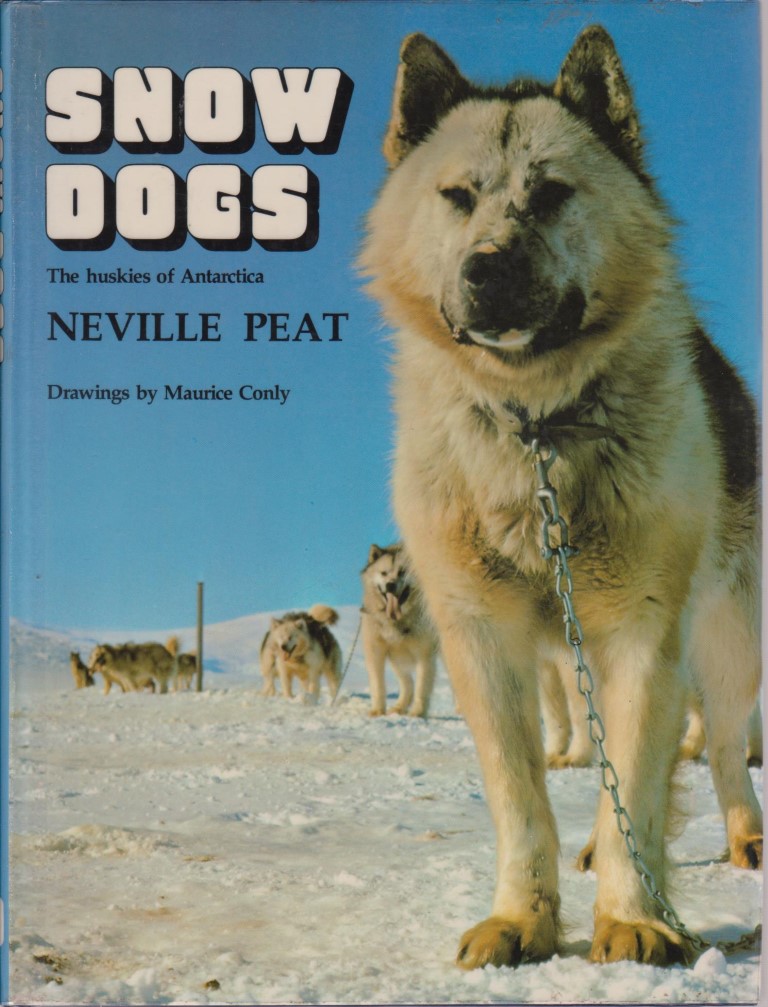 An account of two years at Scott Base, Antarctica when the New Zealanders were still using huskies as sled dogs.
Illustrated throughout with black and white photographs and line illustrations by Maurice Conly.
ISBN0723305552
new zealand antarctic program, dogs on the ice, photo journalism.
VG hardback in VG dustjacket.
$20 B/C
Whitcoulls 1978 First Edition, 112pp.
[#4458 ]
SUMMERS John.

Strictly for the Words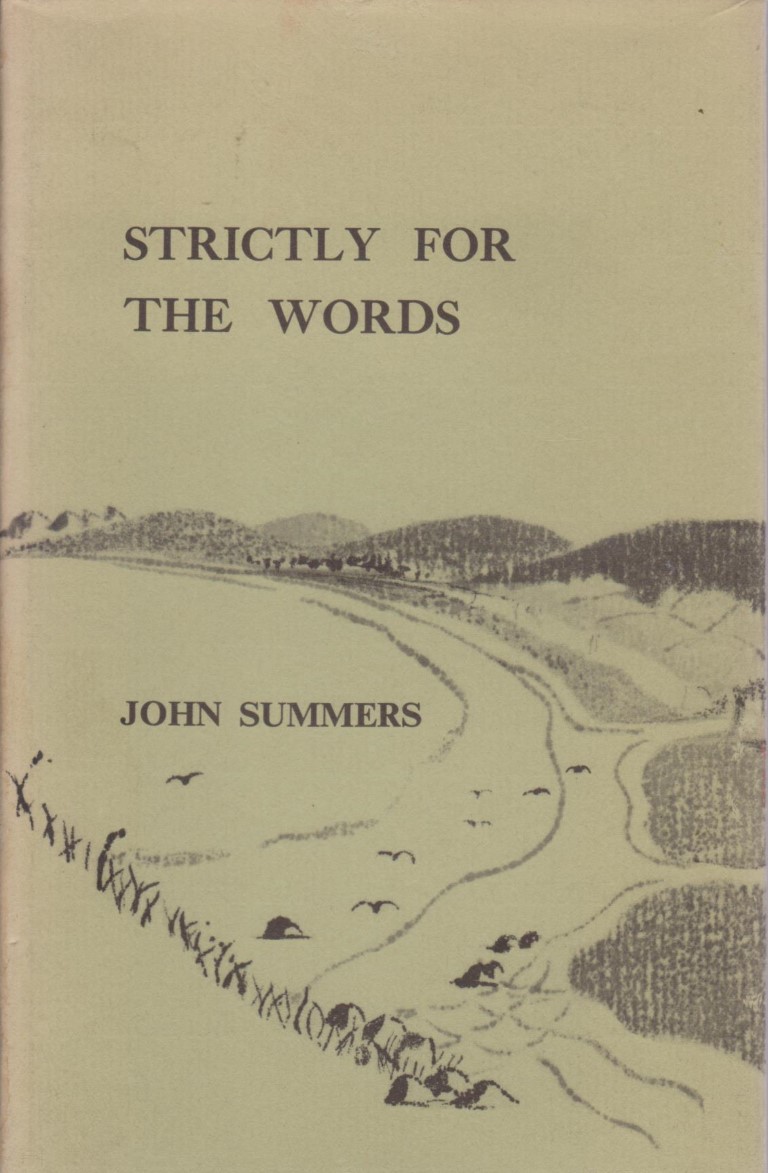 Poetry by one of Christchurch's flamboyant personalities and an antiquarian bookseller for a number of years.
Nicely printed and bound on good paper.
VG hardback in VG dustjacket with slightly faded spine.
Name and date to first page.
$25 C/B
Pisces Print 1974 First Edition, 96pp.
[#4459 ]
SCARFALLOTO Rodolfo

The Alchemy of Opposites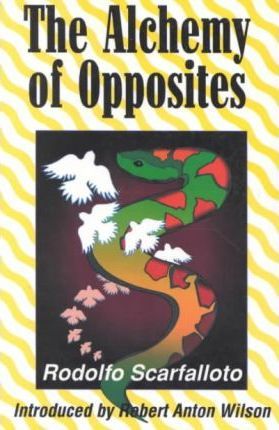 Interaction of opposites within the ego analysed.
Introduction by Robert Anton Wilson.
ISBN1561840858
Self-Help, Psychology
NEW softback
$30 C/B
New Falcon 1997 first edition, 285pp.
[#4460 ]
19/5/2020ev
MURPHY W. E.

The Relief of Tobruk
Official History of New Zealand in the Second World War 1939-45.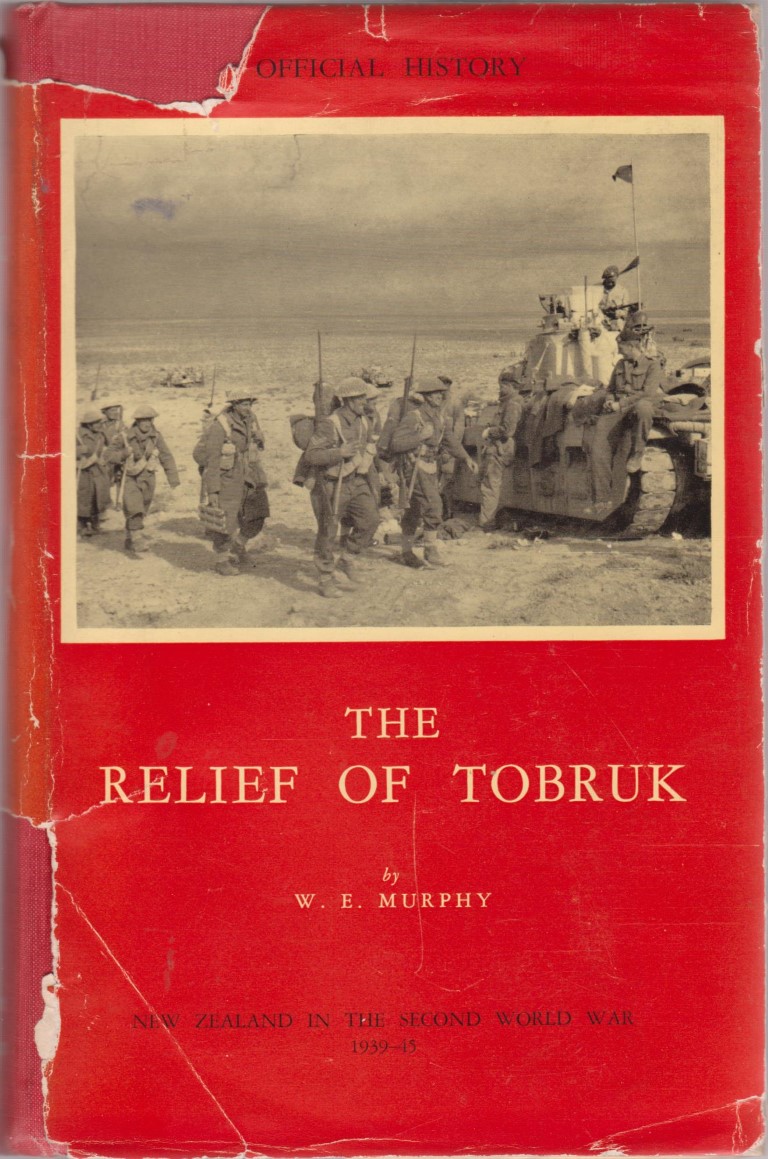 New Zealand Division against Rommel and the Afrika Korps to raise the siege of Tobruk.
Based on official documents and interviews with participants.
Anzac, North Africa, Desert Rats, 19 Battalion, Matruh, Belhamed, Sidi Rezegh, Capuzzo, Freyberg, Crusader
VG hardback in G dust jacket which lacks bottom third of spine and large chip off at top left corner of front panel, spine sunned and soiled, book has former owner details to free end paper, otherwise tidy and complete.
$100 B/D
War History Branch Department of Internal Affairs 1961 First Edition, xii 566pp + plates and maps.
[#4455 ]
BROWNING Tovi

Gentle Miracles, Holistic Pulsing.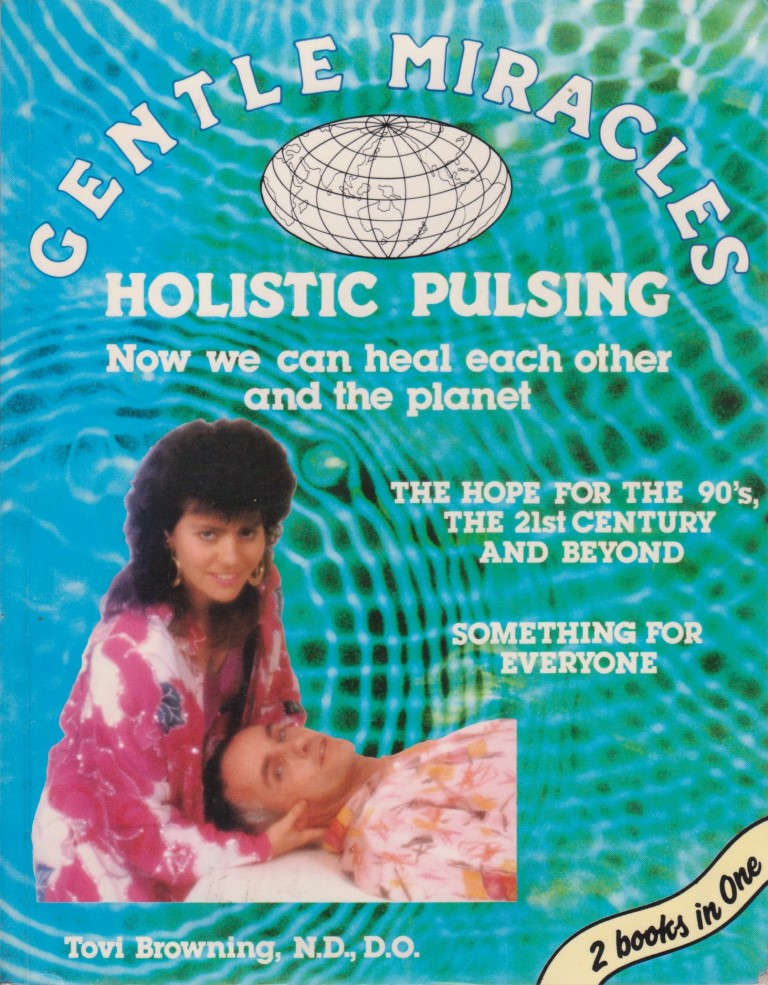 Holistic pulsing natural therapy, a ' comprehensive philosophy of living' with practical technique of holistic massage explained.
Cover states 'two books in one'.
ISBN0959794301
healing, natural health, therapy, reiki, energy work, massage,
VG- softback, black marker to top corner of title page and some minor tape residue to inside covers.
$50 B/C
Global Embrace 1990, 359pp.
[#4456 ]
13/5/2020ev
OWEN G Vale.

The Life Beyond the Veil
Volume 4 The Battalions Of Heaven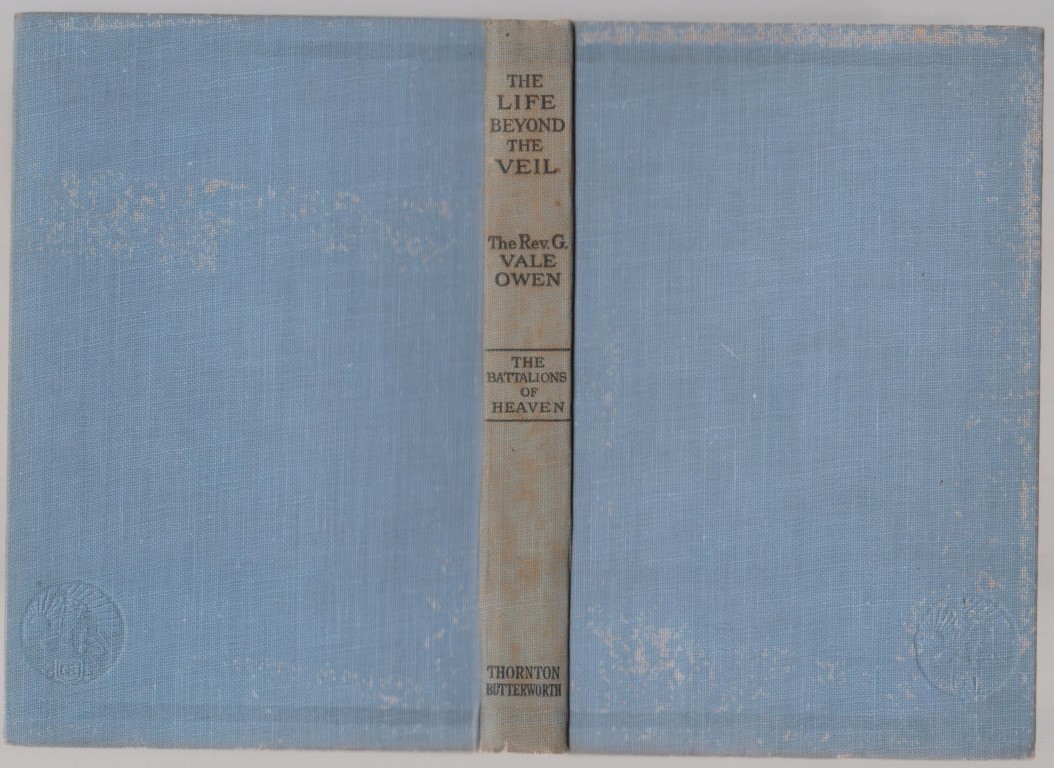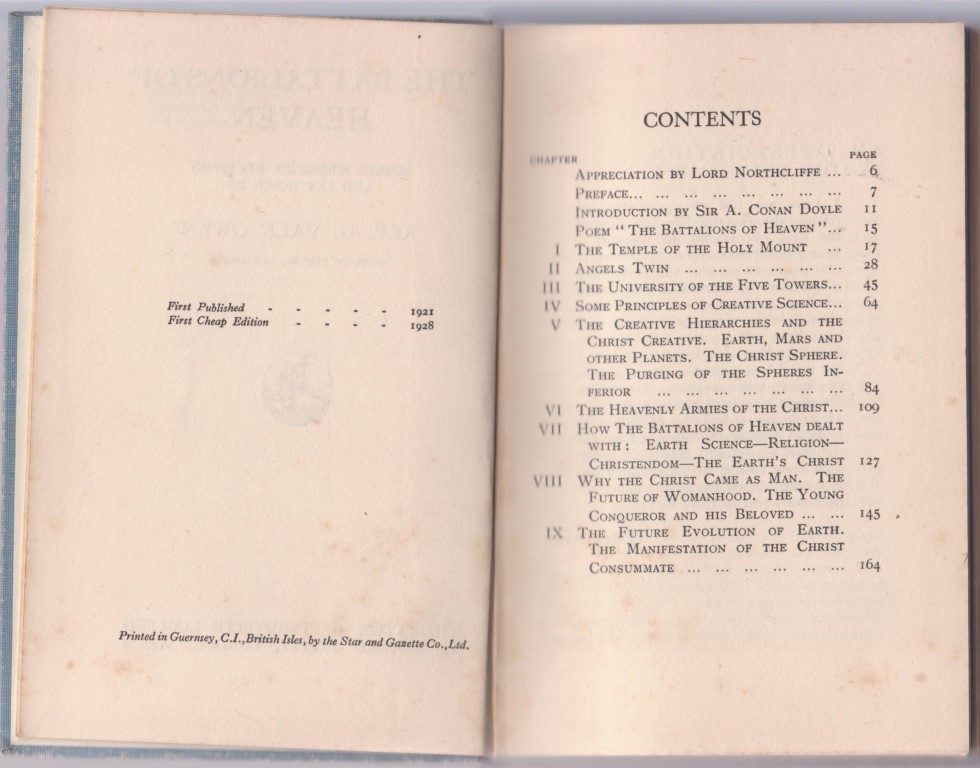 Spirit messages recieved and set down by G Vale Owen.
Owen was the Vicar of Orford in Lancashire 1908-1922 and received writings from 'Astriel' and 'Zabdiel' through automatic writing.
Each volume in the series is complete in of itself.
Introduction by Arthur Conan Doyle.
spiritualism, mediumship, survival,
G+ blue cloth with rubbing and surface insect action, inscribed free end paper.
$20 C/B
Thornton Butterworth 1928 first cheap edition reprint, 176pp.
[#4452 ]
NEWTON Toyne, Charles Walker and Alan Brown.

The Demonic Connection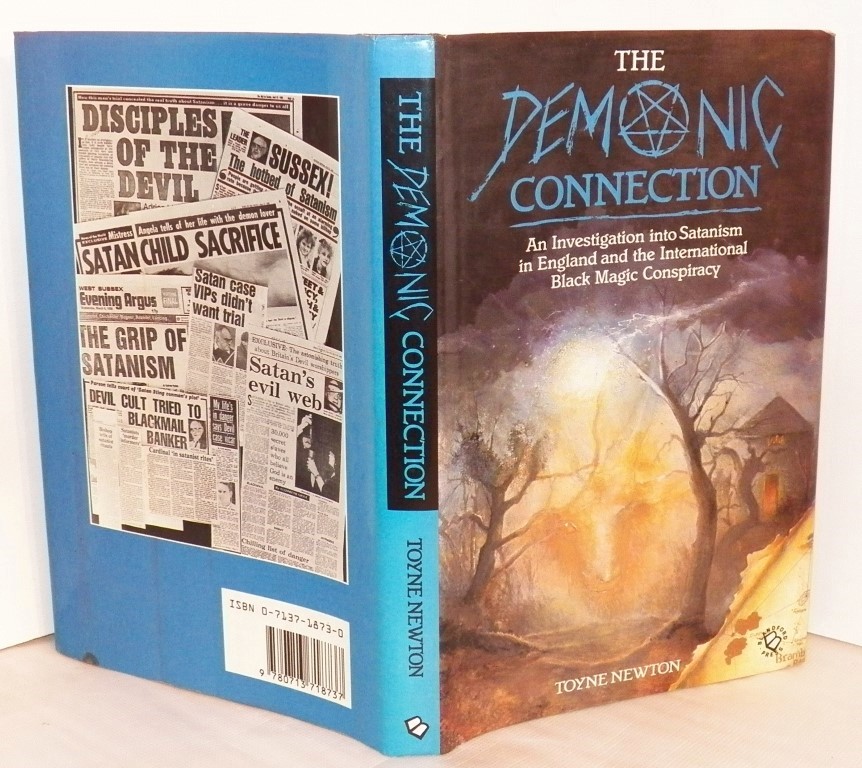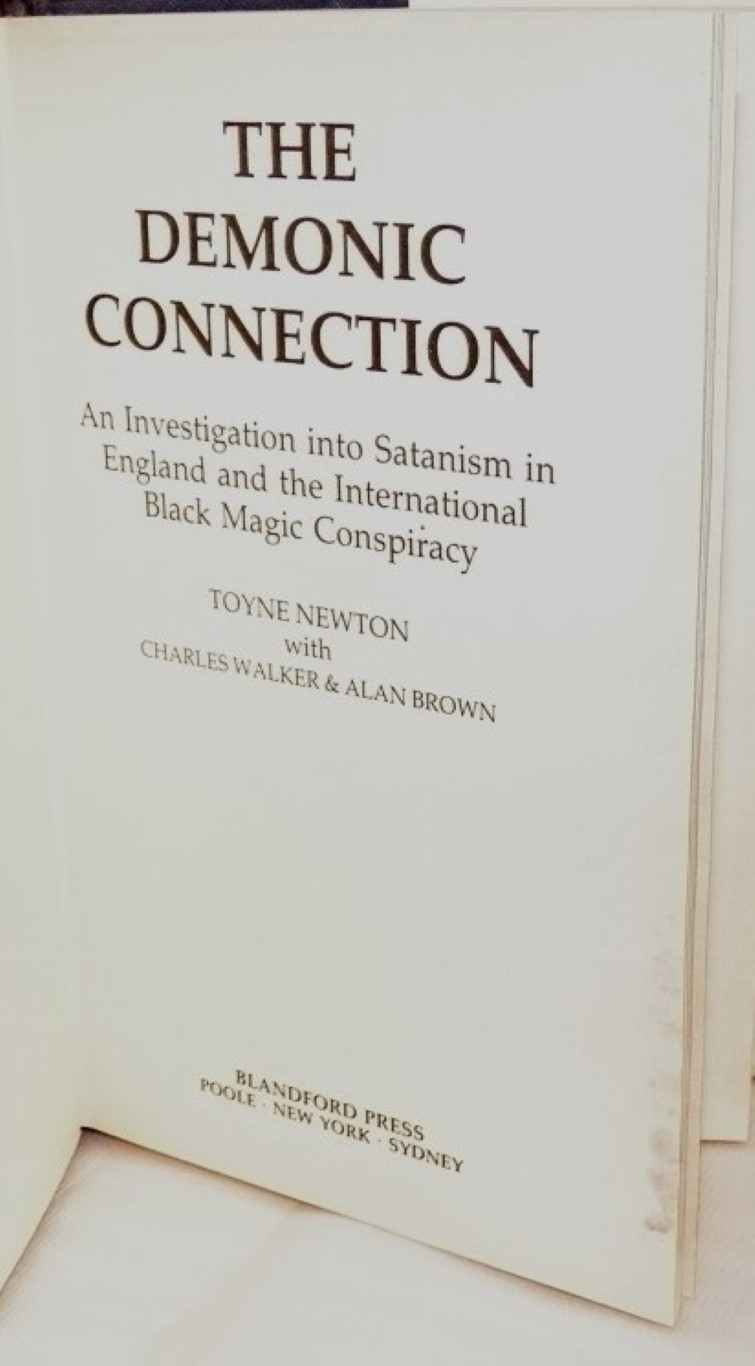 An Investigation Into Satanism in England and the International Black Magic Conspiracy.
With emphasis on activities associated with the Cult of Hecate in the Sussex Rape of Bramber area.
ISBN0713718730
Satan, Satanic, Occult, Witchcraft, British, Sussex, UFO, Alien, Hekate, Hellfire Club
G+ hardback in VG- dust jacket.
Jacket has some minor discolouration to rear panel, book boards a little soiled or mottled, some minor browning discolouration to closed edges near the bottom corner, seems to have been stored in damp conditions for a while but still reasonably tidy.
$50 C/B
Blandford Press 1987 first edition, 160pp + plates.
[#4453 ]
LEA Cliff

Draught Horse Power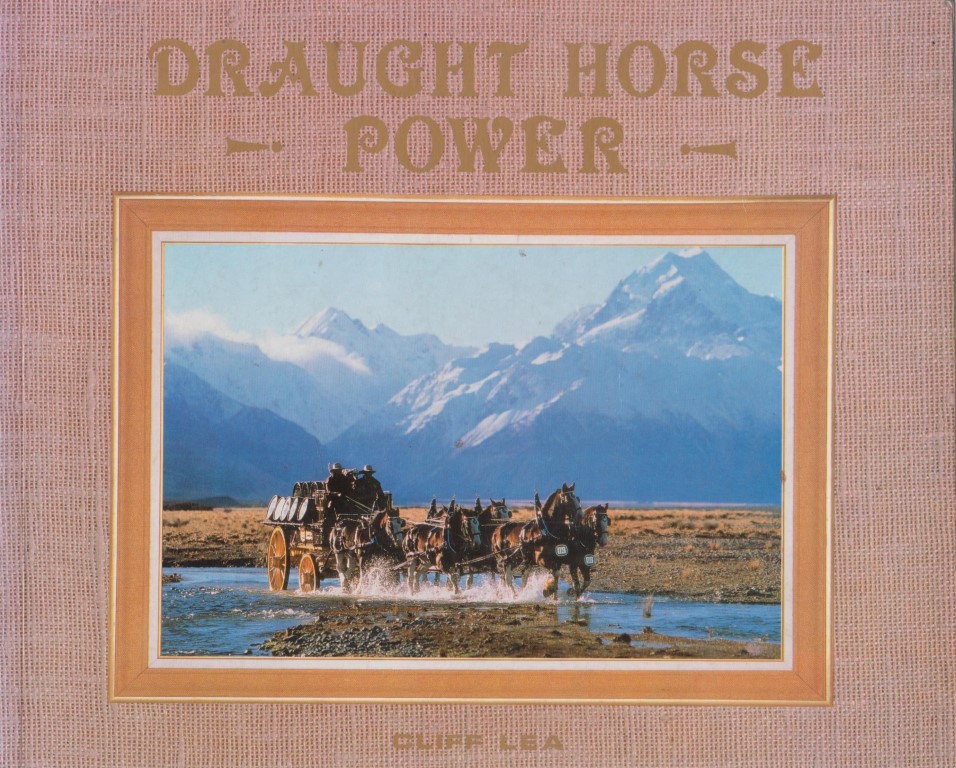 A historical and practical look at draught horse involvement in New Zealands agricultural foundation.
Includes good information on horse drawn farm machinery.
The author spent the first sixteen years of his working life on a large Wairarapa Station where the mighty Draught Horse provided the motive power for much of the farming work.
He gives details of the working methods and techniques, the specialised equipment involved and of the life of the horses and their masters, with whom they enjoyed such a close working relationship.
Illustrated with archival photographs drawn from the Alexander Turnbull Library and other recent photographs of some of the survivors of these splendid animals.
ISBN0908887086
Equine, Equestrian, Farm Machinery, Beasts of Burden, Friends in Chains, working horses
VG softback
$30 B/B
Cosmos Publications 1992 first edition, 72pp.
[#4454 ]
8/5/2020ev
INGRAM C W N

New Zealand Shipwrecks
1795-1982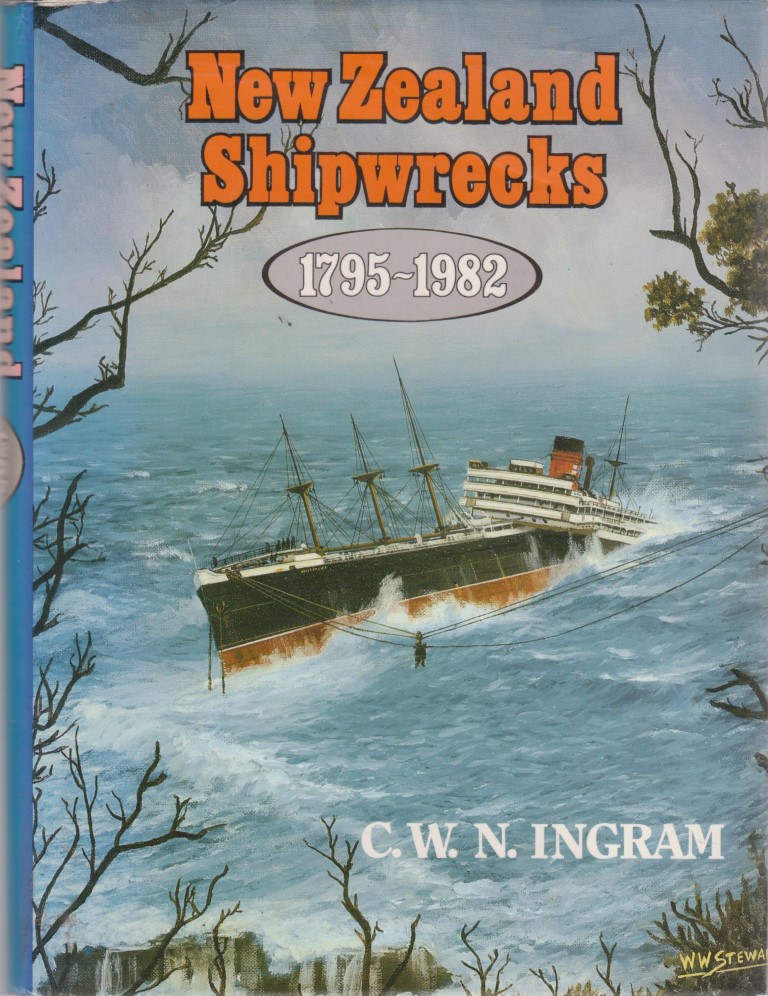 Over 1900 shipping accidents in New Zealand waters over a span of 175 years.
Dust jacket painting by painting by W W Stewart.
ISBN0589015109
nautical, merchant marine, wrecks, shipping
VG hardback in VG dust jacket.
$65 C/D
Reed 1984 Sixth edition, revised and enlarged, 491pp + plates
[#4447 ]
R.C. PRICKETT and T. N. O'BYRNE

Recommended Conservation Land Use of the West Coast Region South Island New Zealand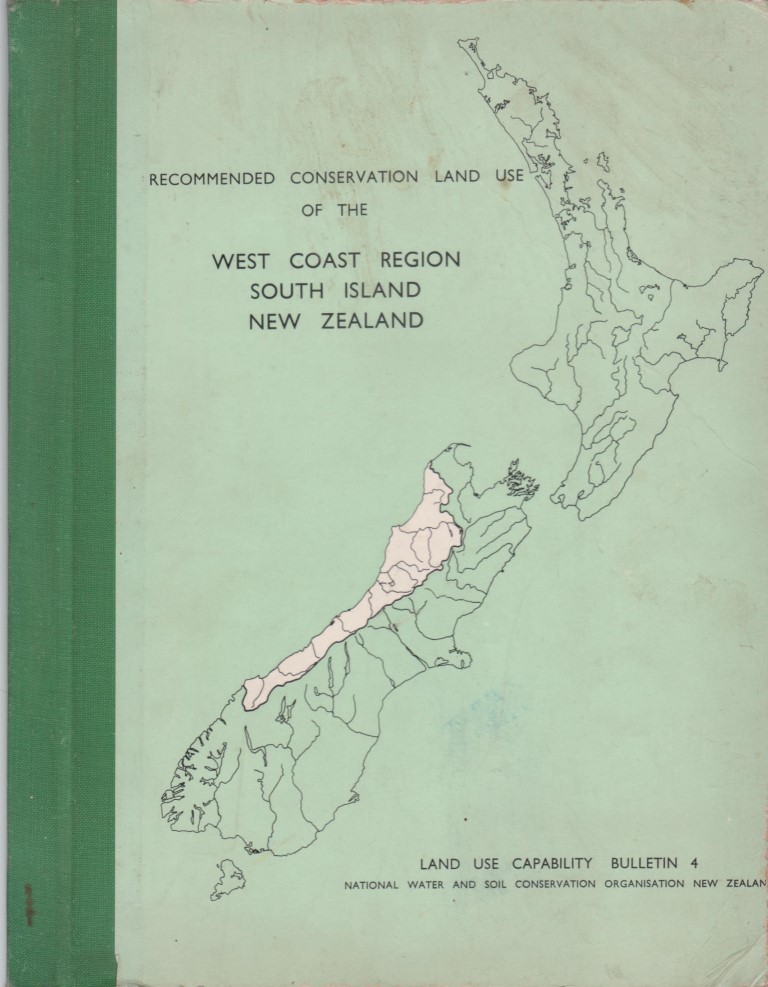 Land Use Capability Bulletin 4.
geology, ecology, conservation, westland, south island west coast, research
VG Quarter cloth hardback rubbed to edges of boards, with no jacket.
$30 B/C
National Water and Soil Conservation Organisation, Christchurch 1972, 53pp 18 photos + 6 folding maps in rear pocket
[#4448 ]
HEN

Centennial Scratches By Hen.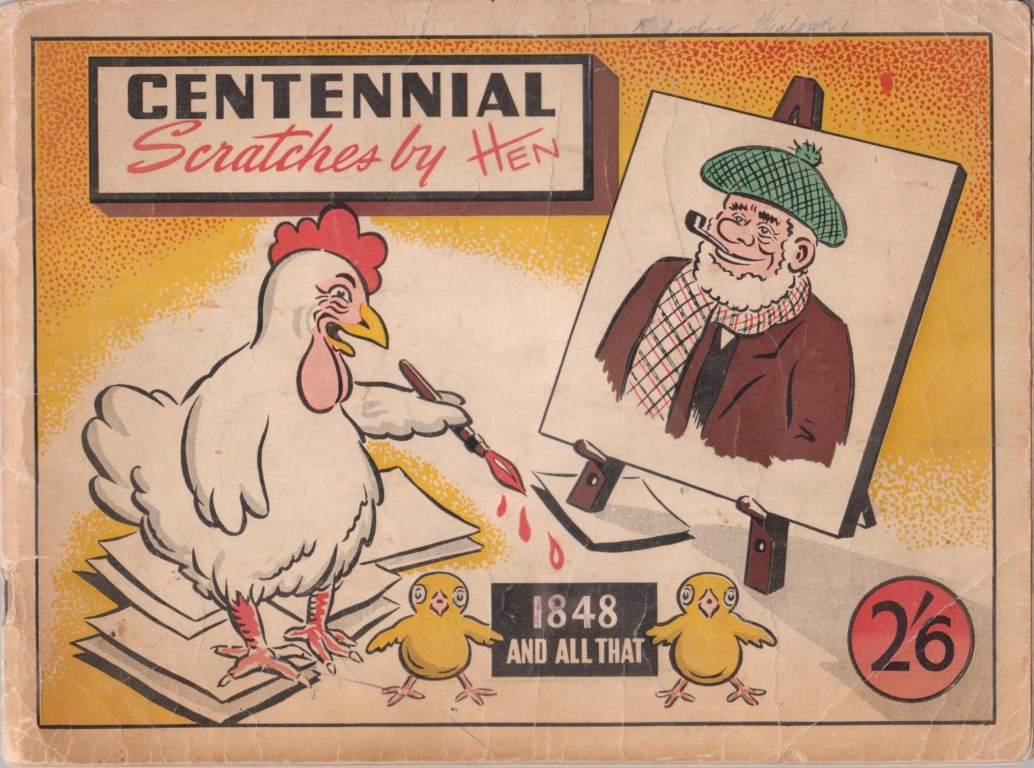 Otago centennial , humorous cartoons pertaining to colonisation etc and the 100 years of events, some have been 'altered' in pencil with borders given or segments filled in ( graphite pencil), still tidy though.
new zealand, history, cartoon, caricature, graphic art
VG- softback, printed wrappers stapled at spine.
$20 B/B
Whitcombe and Tombs, 1948. First Edition
[#4449 ]
NEWTON Peter

In the Wake of the Axe Big Country of the West and North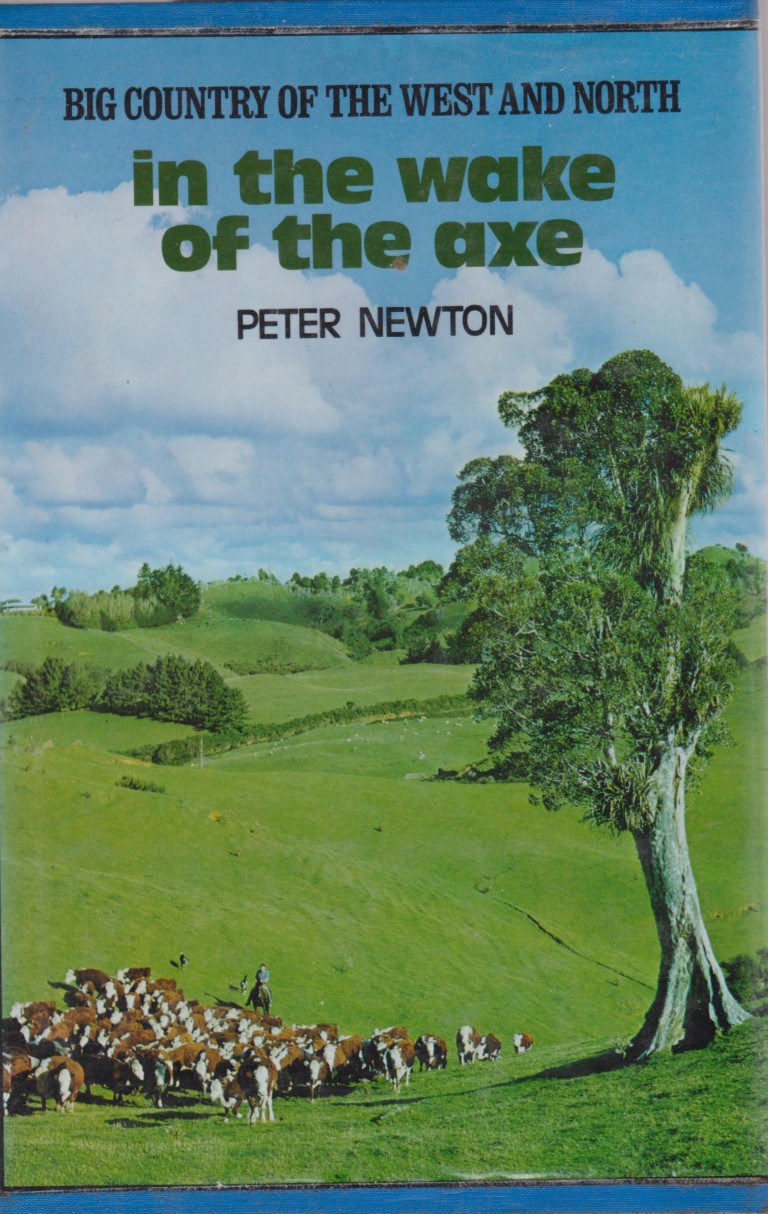 Peter recounts travelling about 48 farms and stations in the Big Country of the West and North of the North Island.
ISBN0589007181
farming, high country, cattle country, Orongorongo, Te Paki
VG hardback in VG dustjacket under plastic sleeve.
$25 B/C
Reed 1972, 224pp + plates.
[#4450 ]
SHADBOLT Maurice

The Lovelock Version.
Signed by Author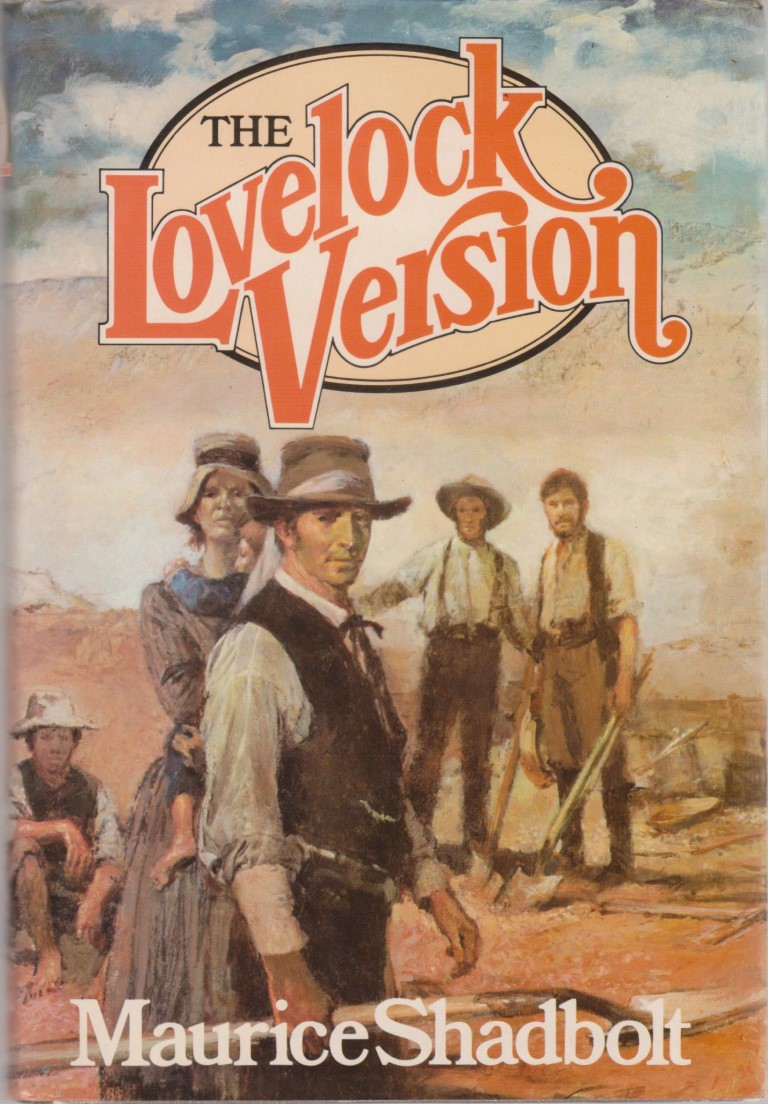 Shadbolts epic of New Zealand pioneering days covering themes such as the goldfields, McKenzie the sheep-stealer, Richard Pearce, Gallipoli, a family epic.
AUTHOR SIGNED AT HEAD OF TITLE PAGE.
Shadbolt died 11/10/04.
ISBN0340257180
modern first edition, new zealand literature, signed copy,
VG hardback in VG dust jacket, two pages neatly dog-eared.
A little insect damage to edge of rear endpaper and the bottom edge of the boards where they rest on the shelf.
$75 B/C
Hodder 1980 First Edition, 568pp.
[#4451 ]
4/5/2020ev
FRAME Janet.

To the Is-land, an Autobiography.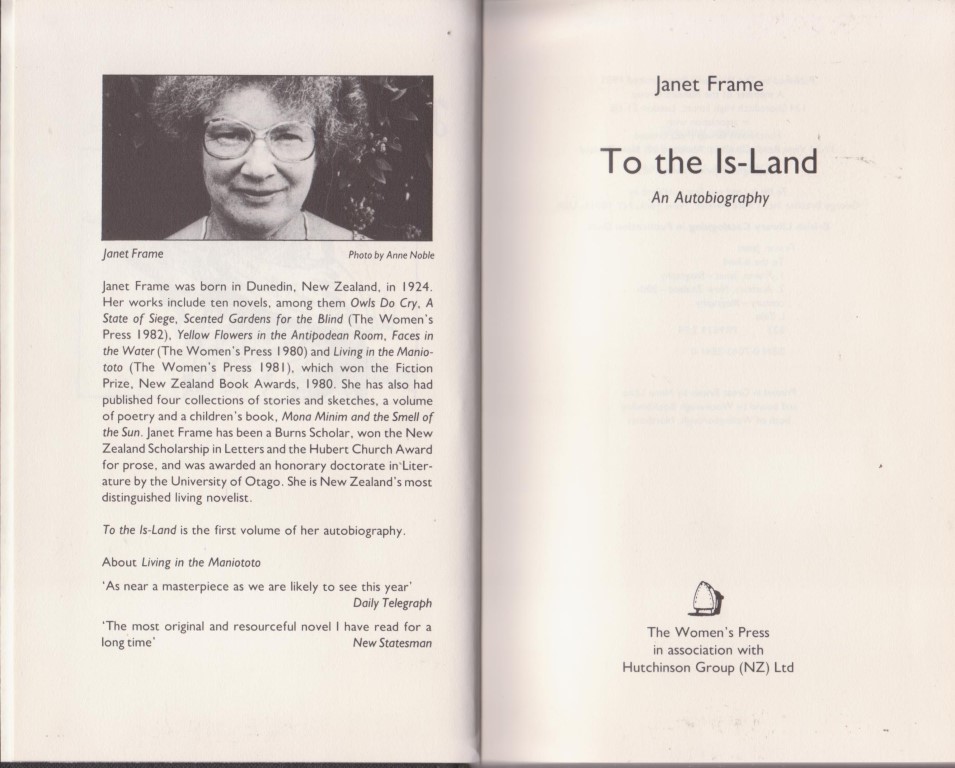 An autobiography by one of New Zealand's most well regarded female authors.
ISBN0704328410
janet frame, biography, memoir, literature, women's writing
VG hardback lacking the dust jacket.
$15 C/C
The Women's Press 1983 First UK Edition, 253pp.
[#4444 ]
Renata Kawepo Tama Ki Hikurangi translated Helen Hogan

Renata's Journey / Ko te Haeranga o Renata.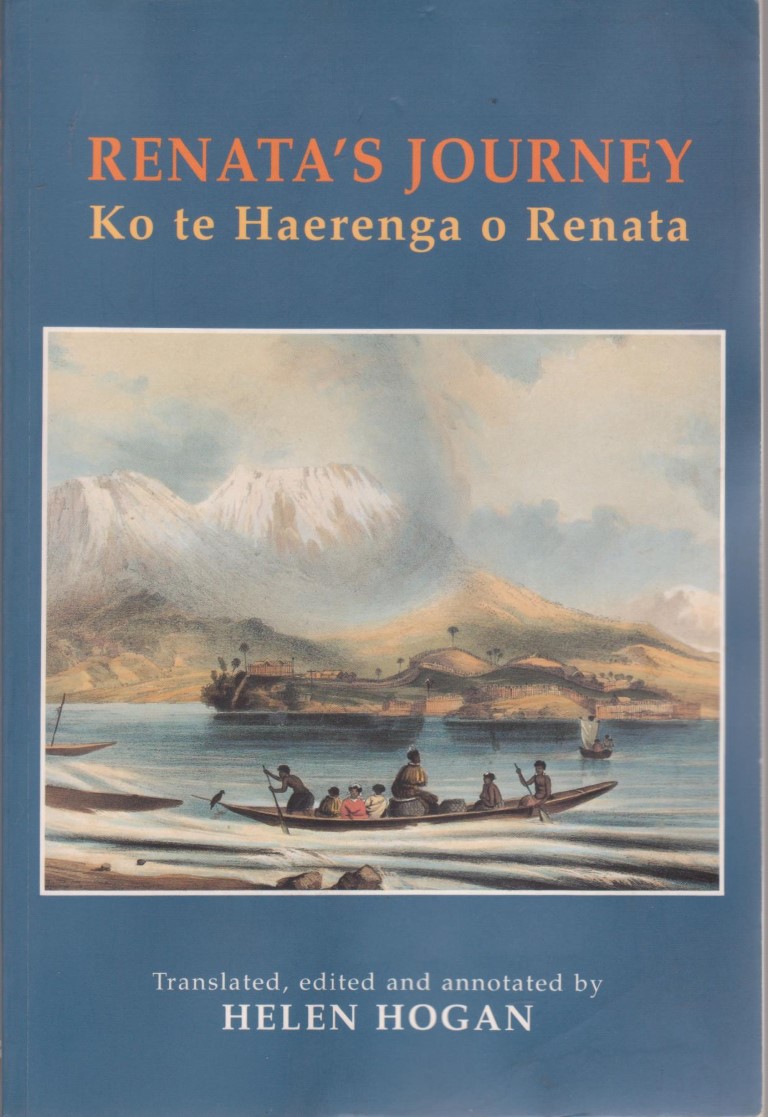 A journey in late 1843 by Bishop Augustus Selwyn, William Cotton, William Nihill and a number of Maori porters etc including Renata.
Facing Maori and English, many footnotes etc.
One of the earliest examples of Maori written prose.
Includes black and white illustrations.
"Earliest Maori writing of significant size, this is an account by Renata Kawepo Tama ki Hikurangi of an arduous journey undertaken in 1843-44, when he was among Bishop Augustus Selwyn's party visiting Anglican mission posts throughout the North Island and Nelson Province"
ISBN0908812361
new zealand, maori, history, early New Zealand
Good softback
Book at front has been water marked, shows to half title as yellow but to rest of book only as rippled pages, heavier at front but fading away to nothing to the rear.
SIGNED BY AUTHOR to title page [Kia ora | Helen M Hogan]
$45 C/C
Canterbury University Press 1994, 175pp.
[#4445 ]
SUMMERS John.

Dreamscape 1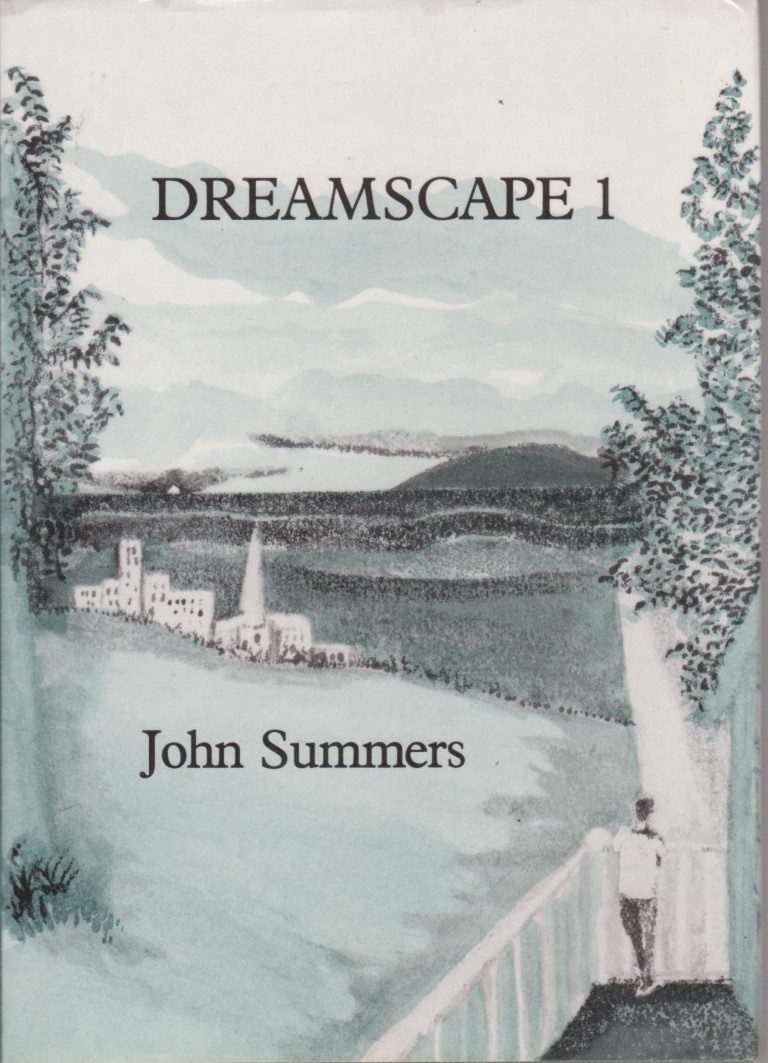 John Summers' autobigraphy and literary memoir.
Summers was well known in Christchurch for among other things his long-running bookshop in the city.
ISBN0473011808
biography, literary, bohemia, bon vivant
FINE hardback in FINE dust jacket.
$25 C/C
Pisces Print 1991 First Edition, 350pp+ frontis
[#4446 ]
27/4/2020ev
ROBERTSON R B.

Of Whales and Men.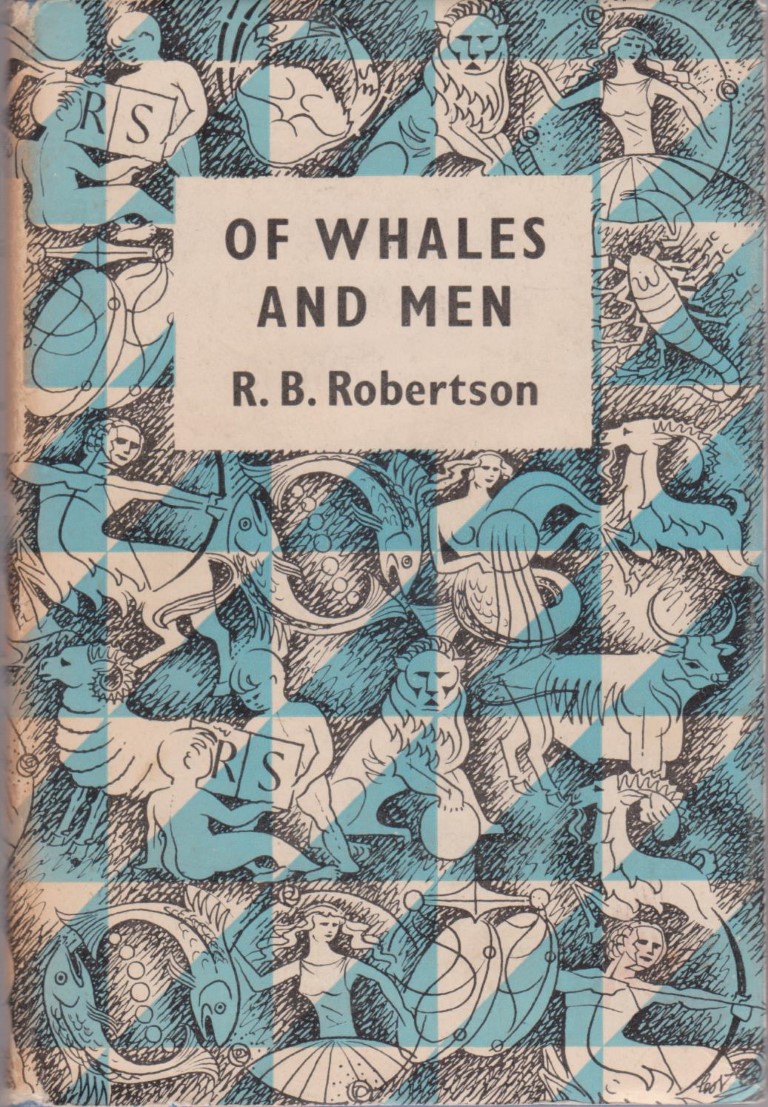 An account of factory whaling in the southern oceans south of South Georgia off the coast of South America and the Antarctic.
whales, whaling, south atlantic, weddell sea, antarctica
VG hardback in VG dust jacket.
$10 C/B
Reprint Society 1958, 255pp + plates, map endpapers.
[#4439 ]
JONES E. H.

The Road to En-Dor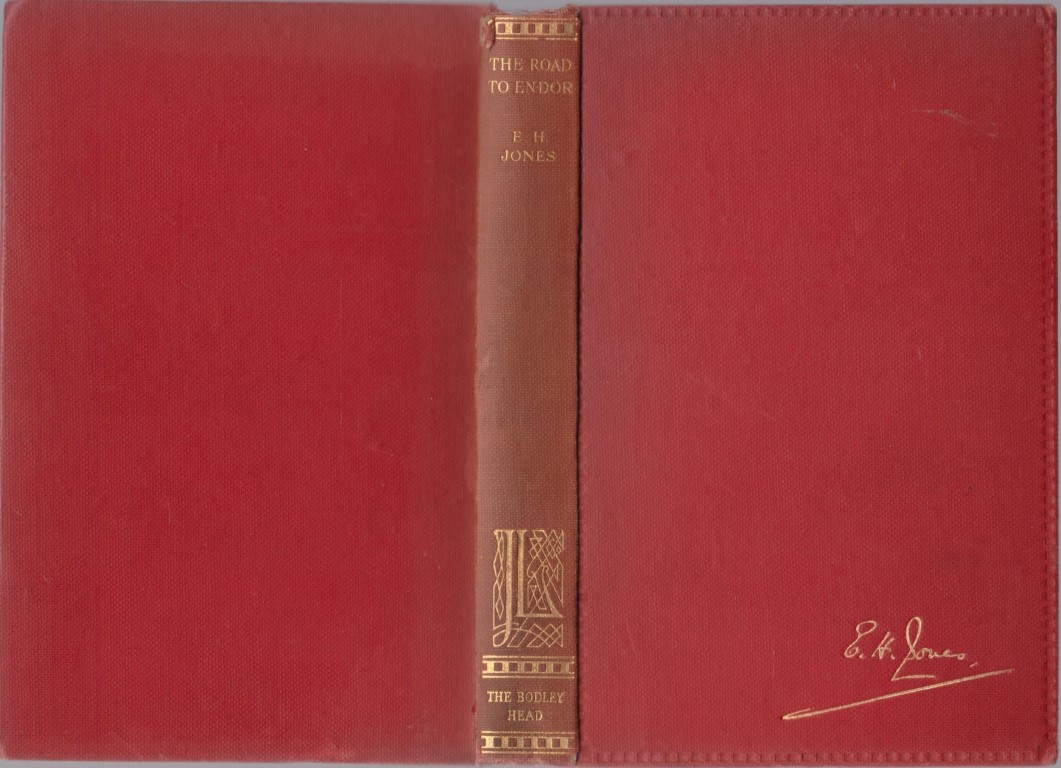 Being an account of how two prisoners of war at Yozgad in Turkey won their way to freedom.
ww1, wwi, First World War, Great War, World War One, Escape, Turk, Turkey, ottoman
VG hardback with no dust jacket.Spine ends rubbed/ frayed.
$15 A/B
Bodley Head 1930, first edition in The Week End Library series, 16mo cloth, 336pp.
[#4440 ]
17/4/2020ev
ROBERTS Neil

Nicholas Chevalier: an artist's journey through Canterbury in 1866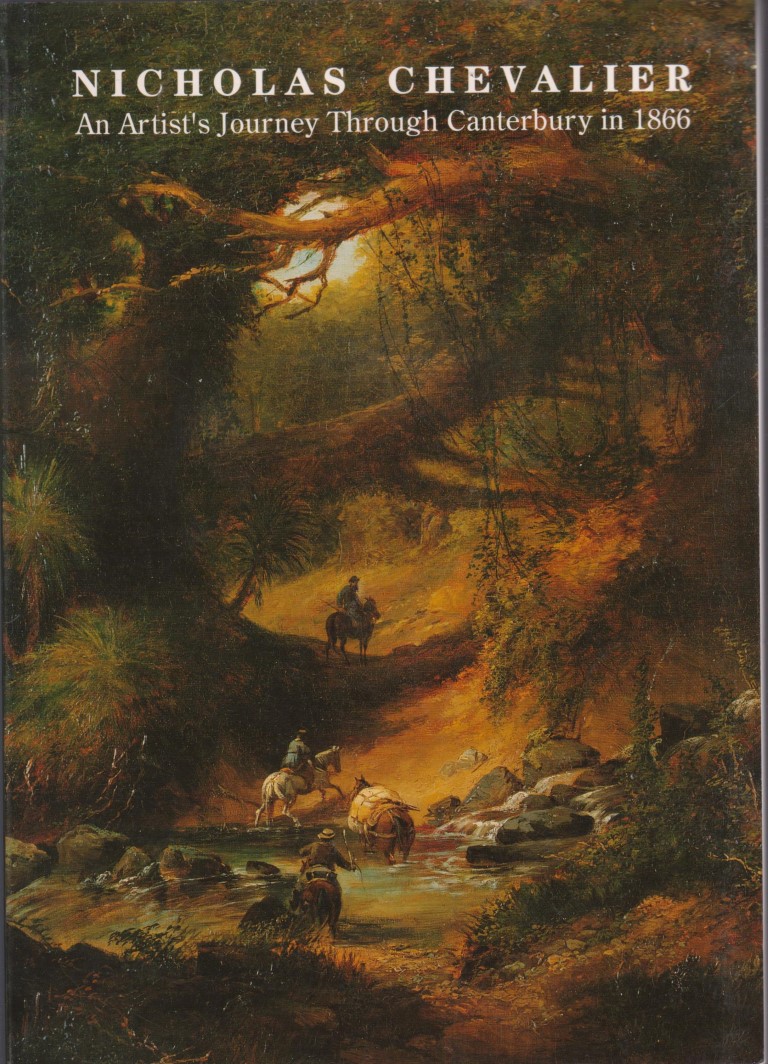 Catalogue of an exhibition of Chevalier's work.
Includes peices made during his travels from Banks Peninsula travelling West to Hokitika, and South to Mt Cook and Lake Wanaka.
With colour illustrations, a biography, and a bibliography.
ISBN0908874111
19th century art, new zealand, fine art, gallery
VG softback
$20 B/B
Robert McDougall Art Galley 1992, 55pp.
[#4432 ]
HUXLEY Aldous

Brave New World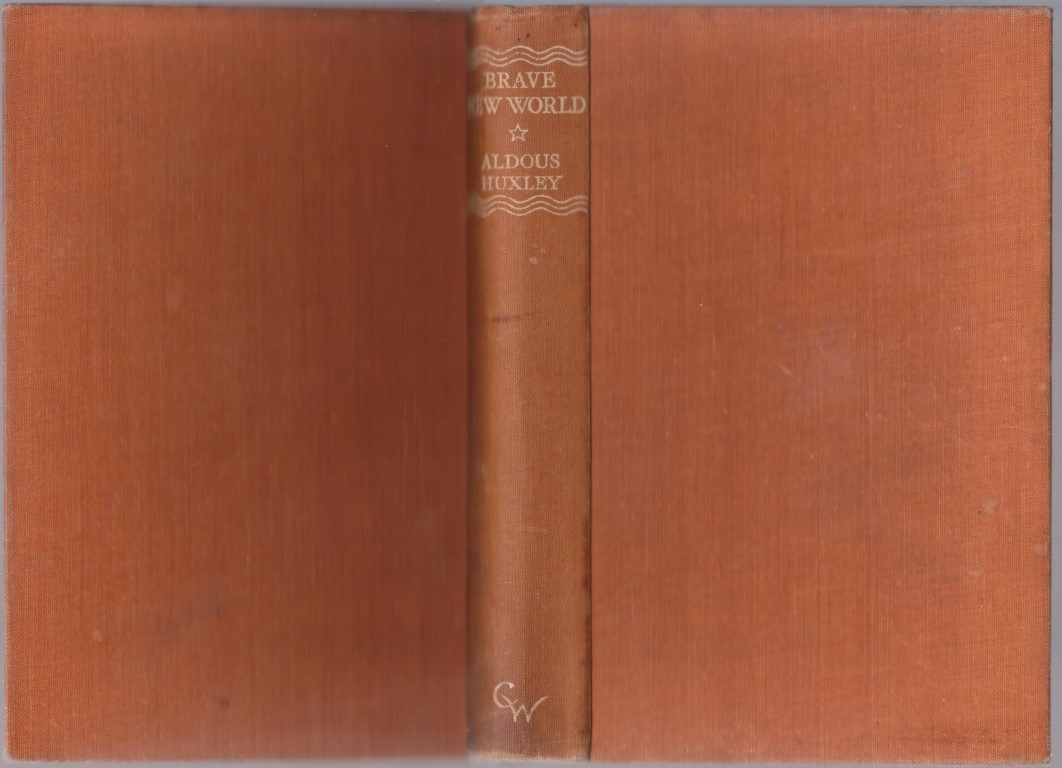 An early printing of this famous dystopian novel by a man well acquainted with many of the thinkers behind eugenics and other mind and population control disciplines such as psychiatry and social planning.
dystopian fiction, early edition, mind control, social engineering
G+ cloth hardback with NO dust jacket.
$35 C/C
Chatto and Windus 1938 new edition, (8)306(1)pp.
[#4433 ]
BARR Noel

The Discontented Pony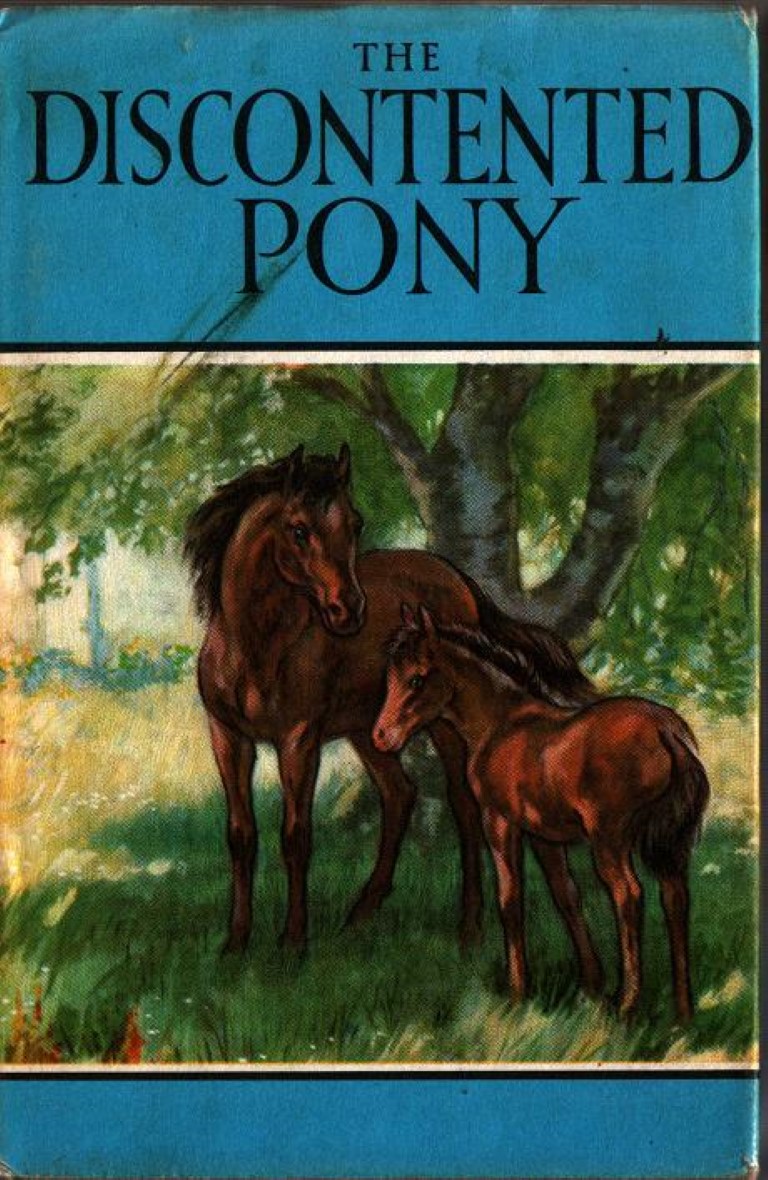 Illustrated by P. B. Hickling.
Series 497
VG hardback in VG price clipped dust jacket, name to free end paper.
$15 A/A
Ladybird Books, assumed first, undated, 51pp.
[#4434 ]
BARR Noel.

Tiptoes the Mischievous Kitten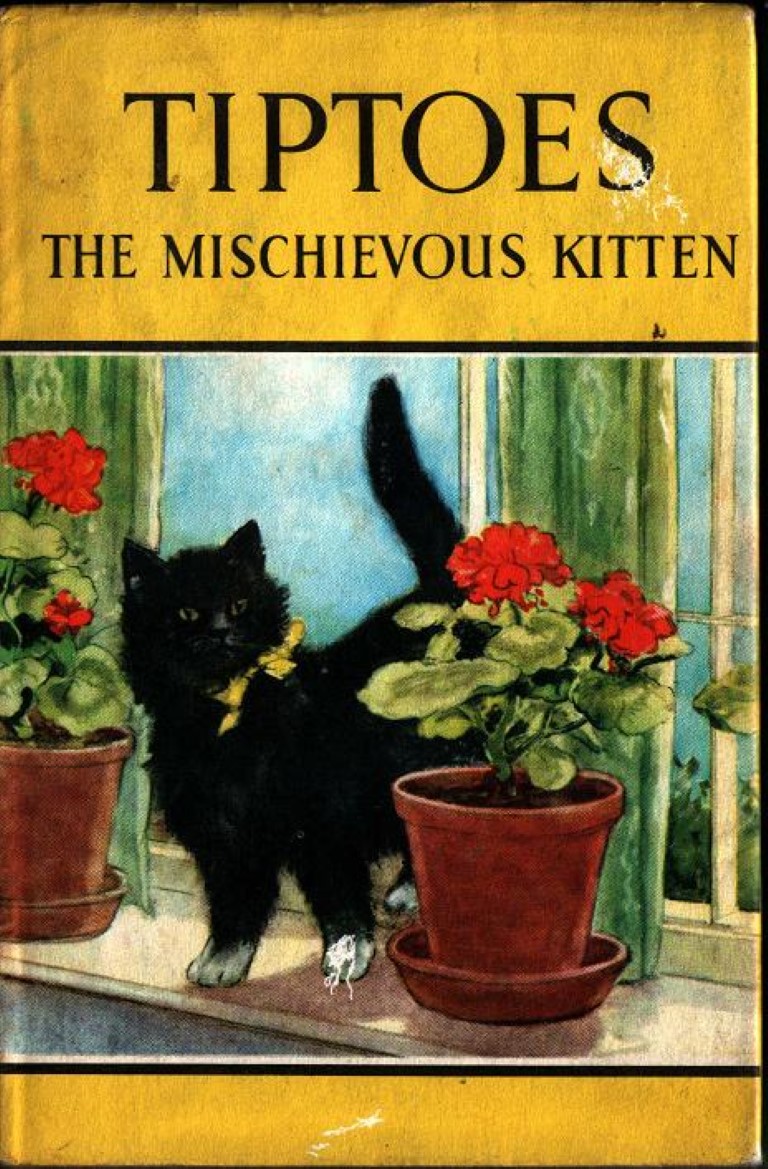 Illustrated by P. B. Hickling.
Series 497
VG hardback in VG price clipped dust jacket.
Small childs name to rear fep, price clipped dust jacket handling soiled with very minor surface insect damage.
$10 A/A
Ladybird Books, assumed first, undated, 51pp.
[#4435 ]
MACEY Sheila

The Full Circle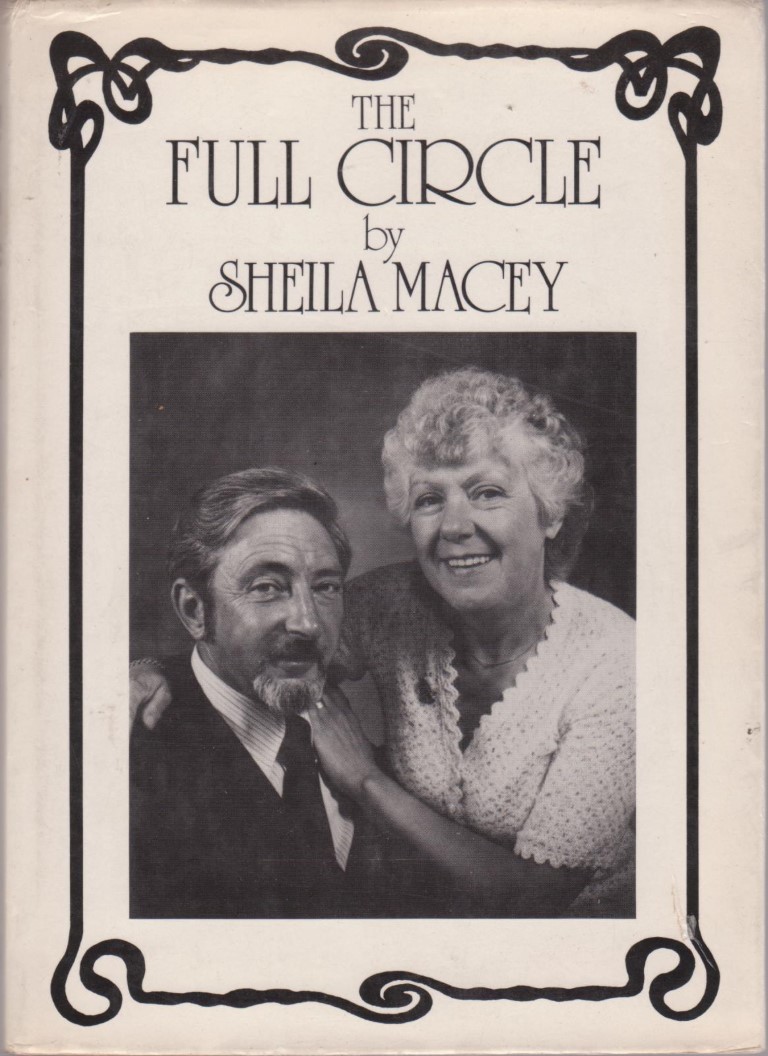 An autobiography of a medium.
Sheila only realised and developed her psychic powers after meeting her husband and a teacher.
ISBN0721206727
Spiritualism, Survival, Life After Death, Seance, Spiritualist, Spiritualism
VG hardback in VG dust jacket.
$30 C/B
Regency Press 1982 First Edition, 151pp.
[#4436 ]
New Zealand Alpine Club

New Zealand Alpine Journal 1997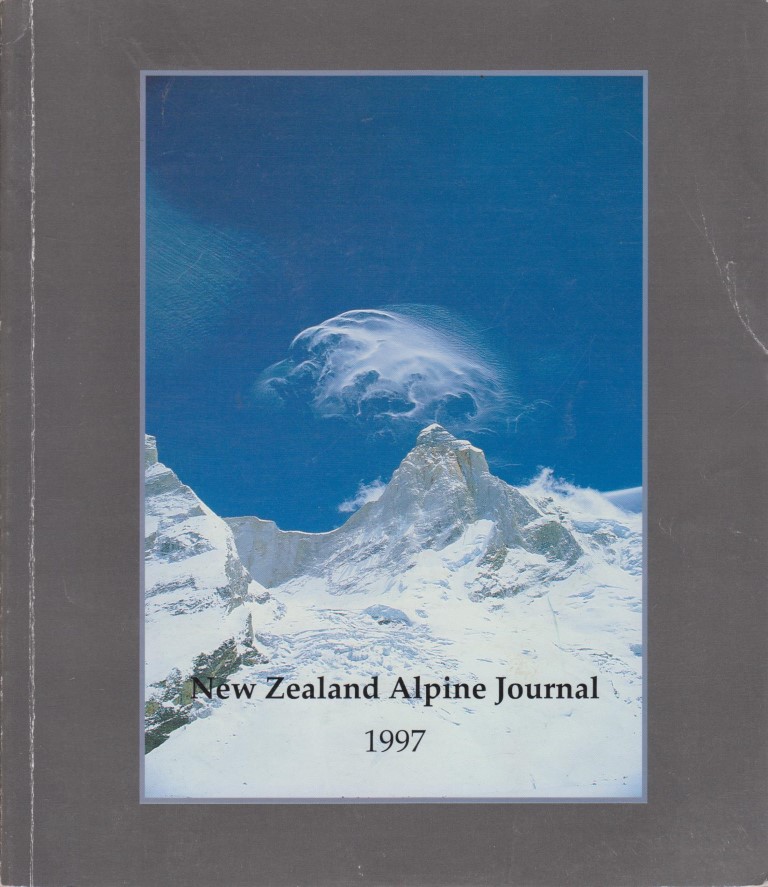 With colour and monochrome photos.
ISBN01101080
mountaineering, climbing, NZAC
VG softback
$20 B/B
New Zealand Alpine Club 1997, 128pp.
[#4437 ]
17/4/2020ev
KING Stephen

Cujo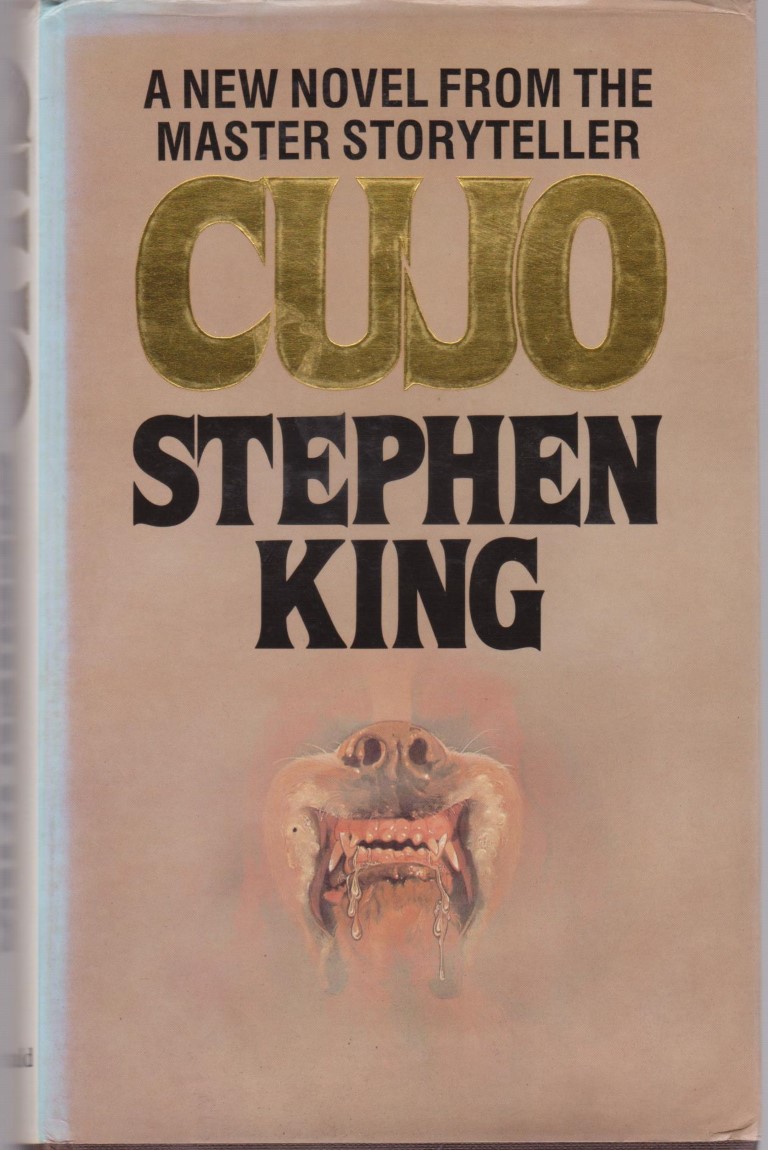 A rabid St Bernard dog terrorises a mother and son in this psychological thriller.
ISBN0354047590
modern first edition, horror, made into film
VG hardback in VG- dust jacket.
Book spine leans a little, dust jacket spine sun faded and on to cover at edge.
No price printed to dust jacket.
$20 C/C
Macdonald 1982 first UK edition, 345pp.
[#4419 ]
TURNER Gwenda

Gwenda Turner's Christchurch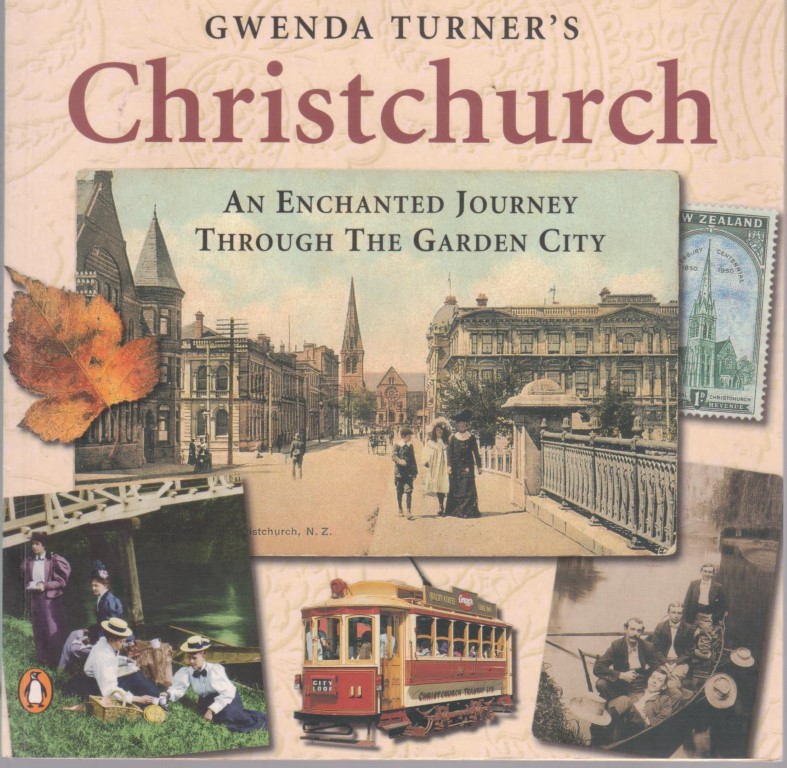 An illustrated journey through the garden city with art by Gwenda, mingled with photographs of the many landmarks, most of which were lost in the 2011 earthquakes.
This edition has the envelope/ pockets with inserted ephemera.
ISBN9780143018544
christchurch, history, vintage, architecture, pre-quake, historic buildings
VG softback
$25 C/B
Penguin Books 2002 reprint, 101pp.
[#4421]
CORELLI Marie

The Sorrows of Satan
Or the strange experience of one Geoffrey Tempest, millionaire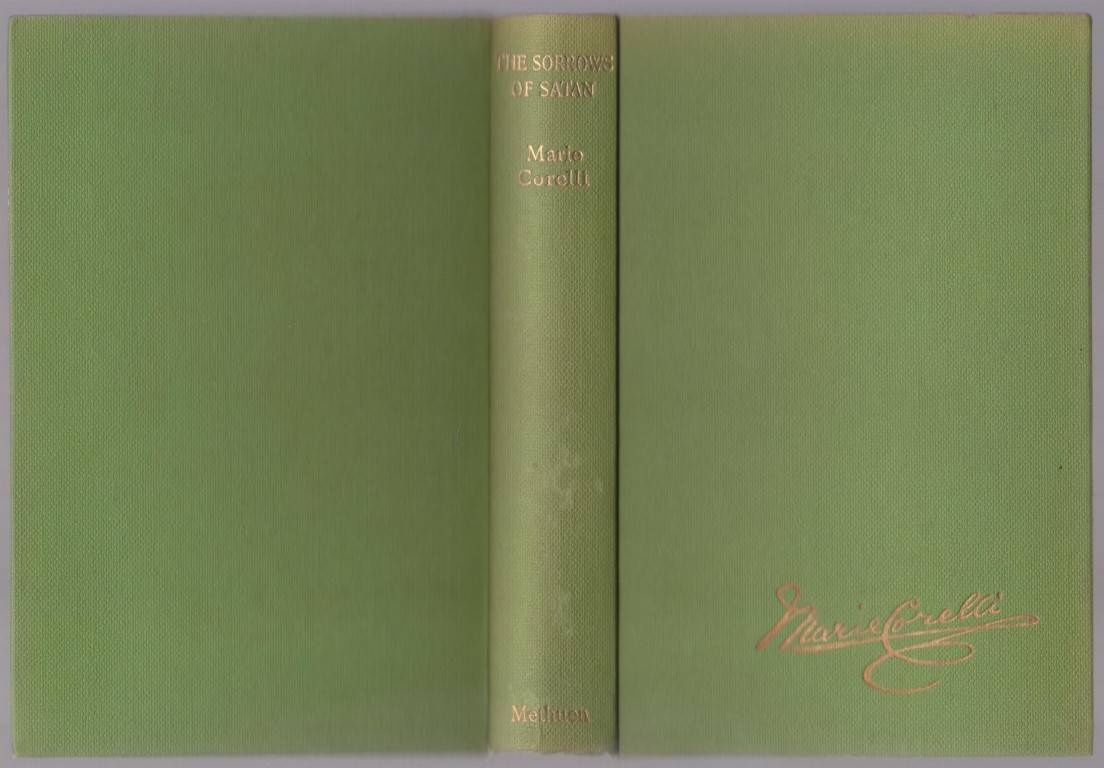 A Faustian novel, widely regarded as one of the world's first best-sellers, and an influential fin de siecle text.
The destitute author Geoffrey Tempest recieves an inheritance and is introduced to a foreign aristocrat called Lucio, who guides him in how best to use his newfound wealth.
Tempest is unaware, despite warnings from people he meets, that Lucio is the earthly incarnation of the Devil.
His wealth leads to misery, and eventually, when confronted with Lucio's true nature, Tempest renounces evil and returns to society penniless hoping to purify his soul.
Tempest is in many regards a secondary character to Lucio / Satan's yearning to achieve salvation, for he truly believes in the Gospel yet he is forbidden ever to partake of it.
Faustian literature, good and evil, morality
G+ hardback with boards rubbed to bottom fore edges, names and blacked our names to endpapers.
$10 C/C
Methuen 1956 reprint, 487pp.
[#4423 ]
CORELLI Marie

Thelma, a Norwegian Princess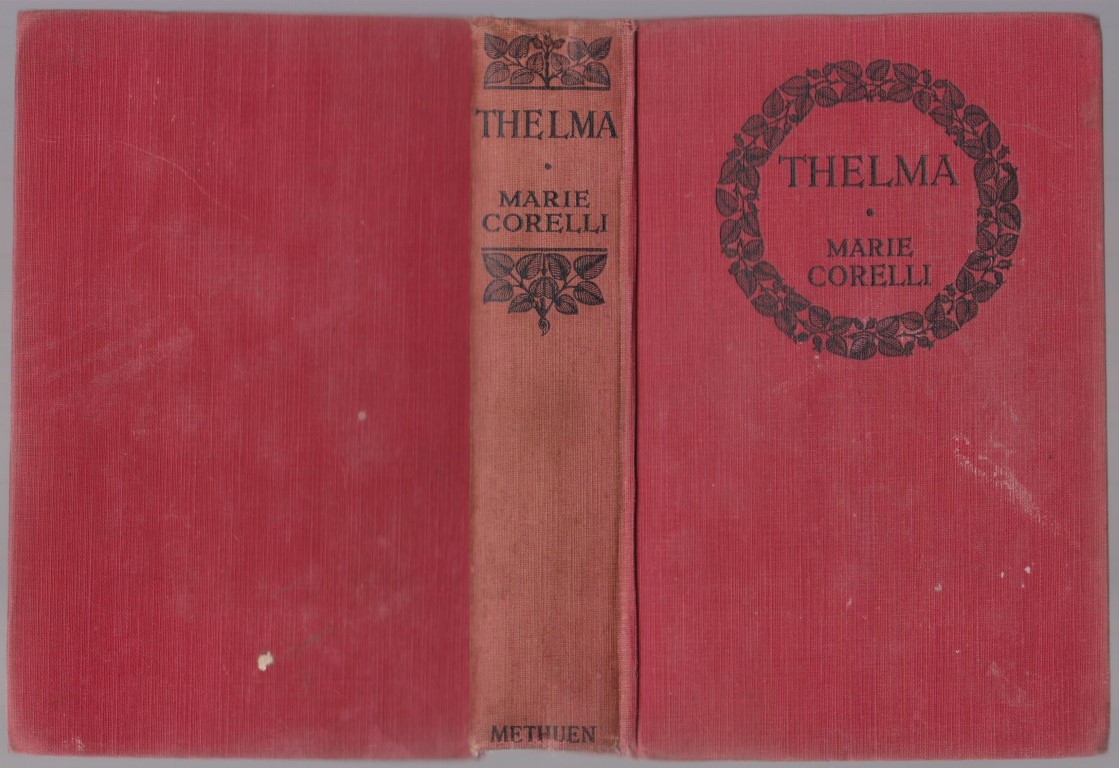 A Norwegian Princess marries an English gentleman but finds society in England dreadful and is tricked into fleeing her husband back to Norway, where he follows his true love.
Thelma's father Olaf is a pagan, and the Lutheran villagers are suspicious of Thelma's Catholicism.

G+ hardback, cloth boards lightly soiled, joints rubbed, names to endpapers and to half title.
$15 C/C
Methuen 1929 reprint, 615 + 8pp adverts.
[#4424 ]
16/4/2020ev
RUTHERFORD Douglas.

The Long Echo
Set in a North Italian town, the protagonist becomes embroiled in a generations old vendetta.
crime, thriller
VG- hardback in G+ dust jacket.
Jacket has rubbing and surface scratching wear.
The rear board has a small puncture hole that does not penetrate fully.
$10 C/B
Collins 1971 reprint, 192pp.
[#4415 ]
WILLIAMSON Jack

Brother to Demons, Brother to Gods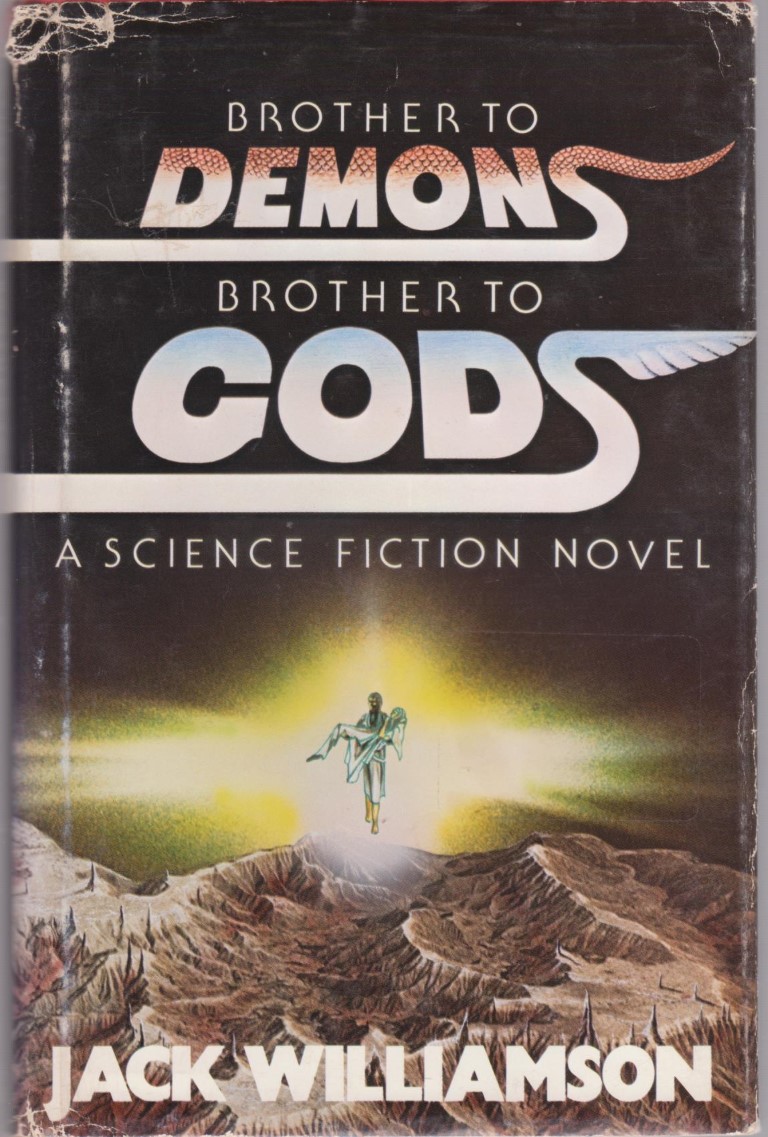 A novel about a future of genetically engineered humans, genetically perfected humans, genetically modified soldiers and gods, who are part human, part celestial matter.
ISBN0672521407
science fiction,
VG hardback in G+ dust jacket.
Jacket chipped at head of spine losing first letter of title.
$20 C/C
Bobbs-Merrill 1979 stated frirst printing (after magazine serialisation), 228pp.
[#4416 ]
VILLIERS Alan

Whalers of the Midnight Sun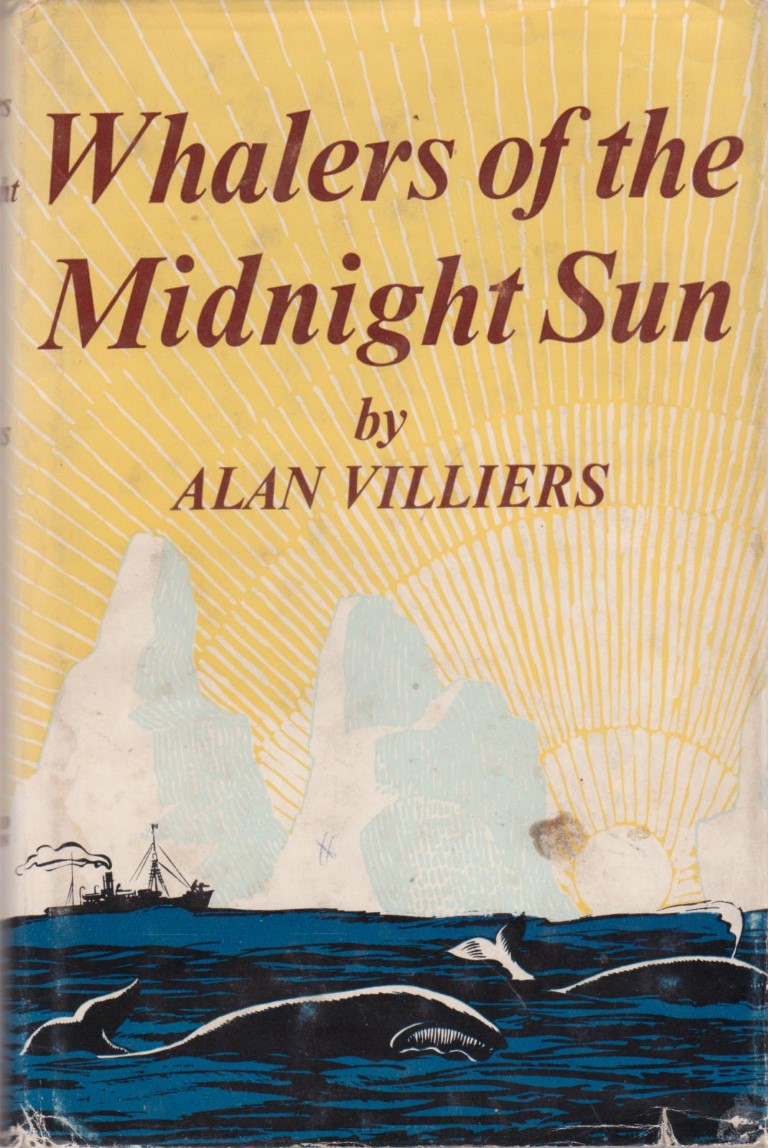 A Story of Modern Whaling in the Antarctic.
A Norweigan whaler recruits some Australian youths in Hobart, set for the Antarctic whaling grounds.
Winner of the Australian Children's Book Council Book-of-the-Year Award in 1949.
Illustrated with woodcuts.
novel, young adult, fiction.
VG hardback in VG dust jacket.
Front free end paper removed.
$15 C/B
Angus and Robertson 1964 reprint, 248pp.
[#4417 ]
PEREZ Fr. Eugene

Kalumburu War Diary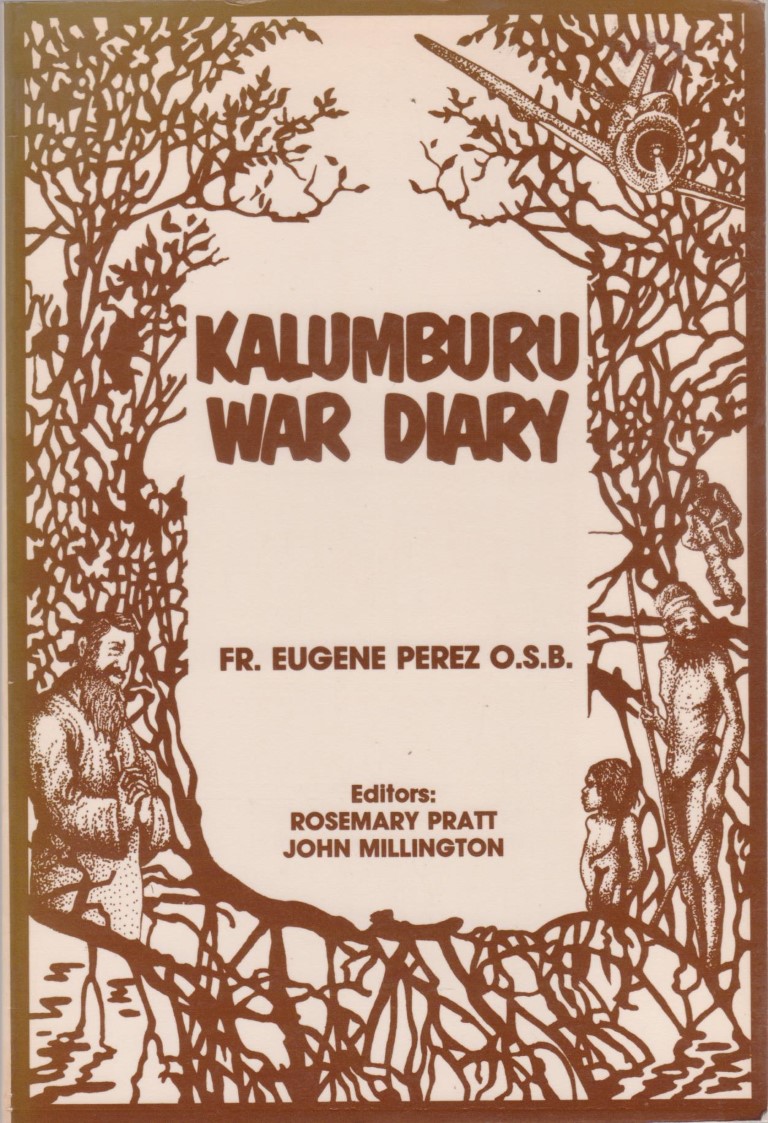 Edited by Rosemary Pratt and John Millington.
The day-to-day record of a Catholic Mission to Aboriginals in remote North-Western Australia during the Second World War.
The Mission became a base for RAAF aircrews and suffered a Japanese bombing raid.
This diary covers 1942-1945 and is mainly about the Mission and the native community, but does have information about military duties.
ISBN0864450133
Drysdale Mission, No 58 Operational Base Unit, RAAF, Ft Lt F L Bragg, W.A.
VG softback
$25 B/C
Artlook Books 1981 first edition, 264pp.
[#4418 ]
15/4/2020ev
CHRISTIE Agatha

Destination Unknown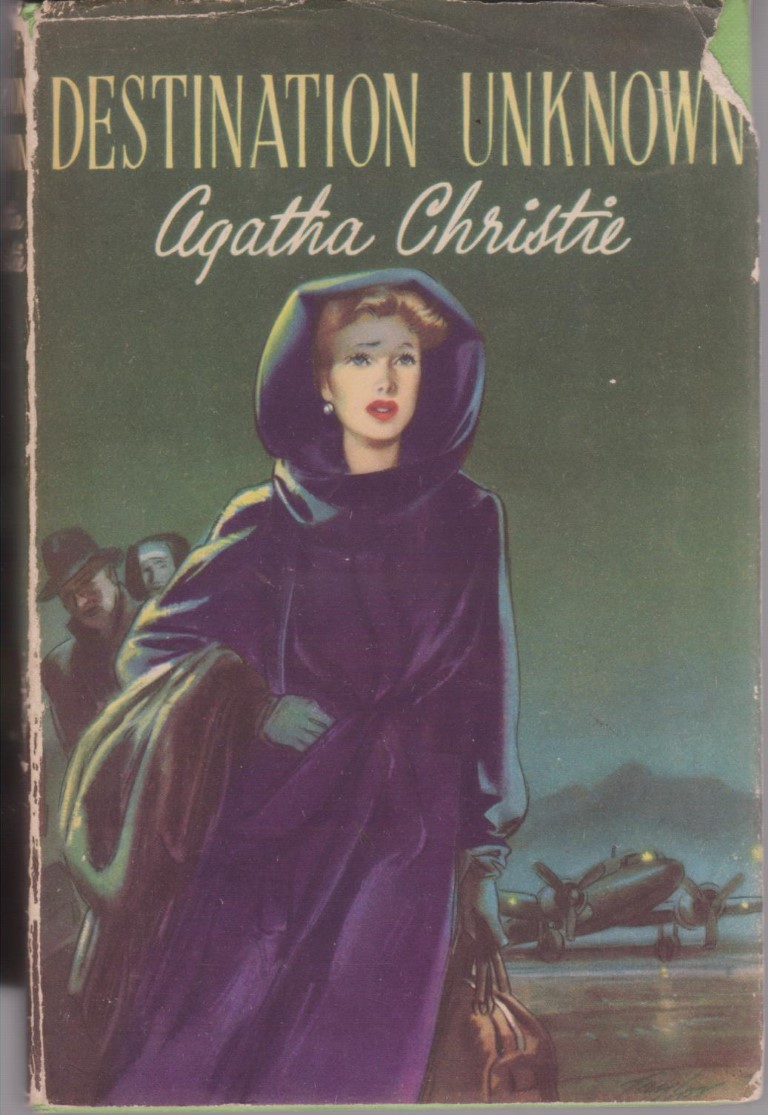 An espionage thriller based around a secret scientific research facility.
book club edition
VG hardback in G+ dust jacket with some edge wear or chipping
$10 C/B
The Book Club 1955, 192pp.
[#4406 ]
SUTHERLAND Temple

Evergreen Journey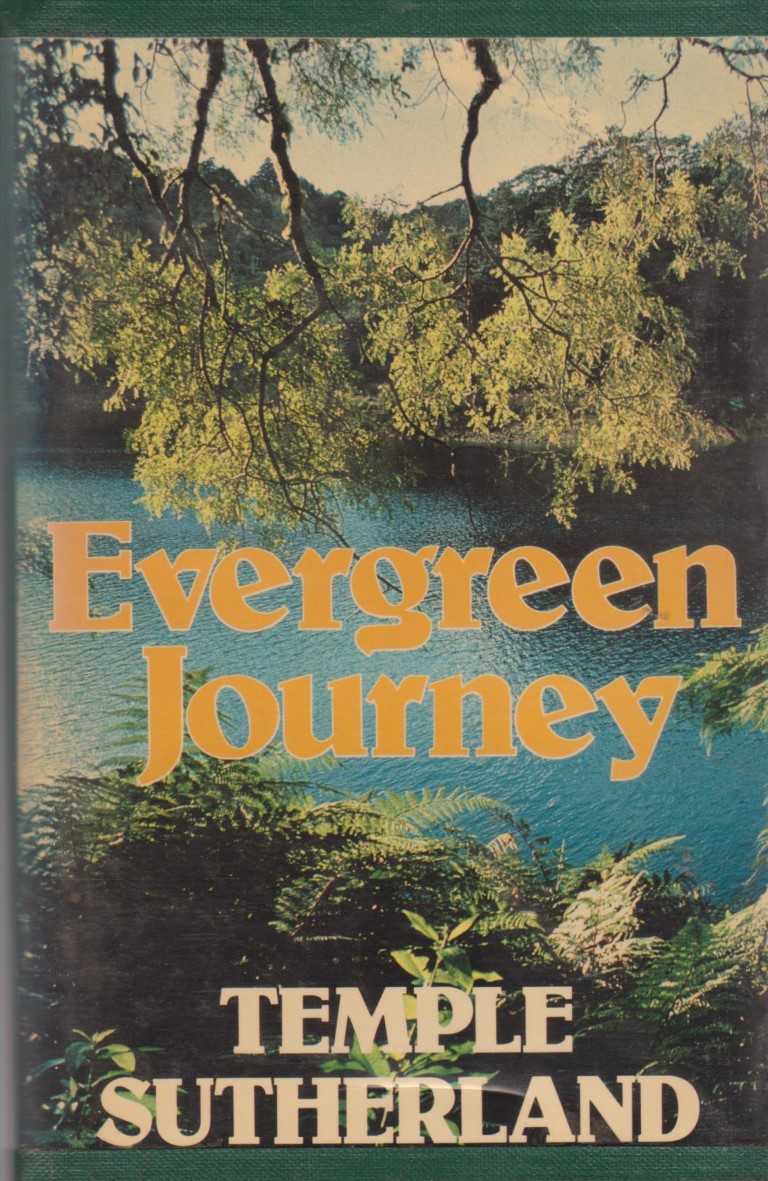 Temple emigrated from Scotland to New Zealand in 1925.
This autobiography follows his life about New Zealand including High Country life and his interest in angling and sport fishing.
ISBN0340342870
Newton McConochie, Buller, Marlborough
VG hardback in VG dust jacket.
Gift inscription to dedication page.
Has a typed bookplate from Temple with a personal message to Margaret Lindsay and his signature
$20 C/C
Hodder 1983 first edition, 336pp + plates.
[#4407 ]
STEINBECK John

East of Eden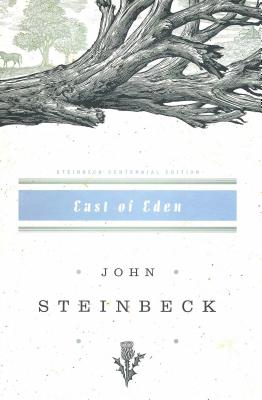 A novel of two families, the Trasks and the Hamiltons, which Steinbeck used a a vehicle for describing the Salinas Valley in detail.
An epic in which Steinbeck created his most mesmerizing characters and explored his most enduring themes: the mystery of identity, the inexplicability of love, and the murderous consequences of love's absence.
ISBN9780142004234
Steinbeck Centennial Edition
VG softback, sewn sheets and French flaps.
$10 C/C
Penguin2002 first thus edition, 601pp
[#4408 ]
JONES and SIDWELL

Reading Latin: Text
Reading Latin: Grammar Vocabulary and Exercises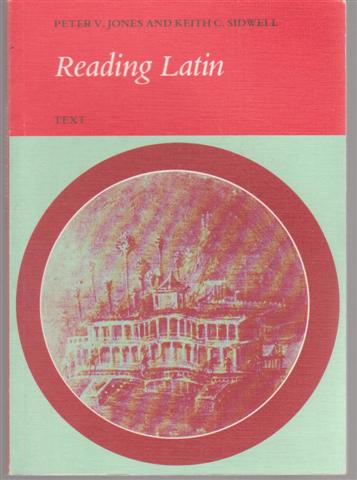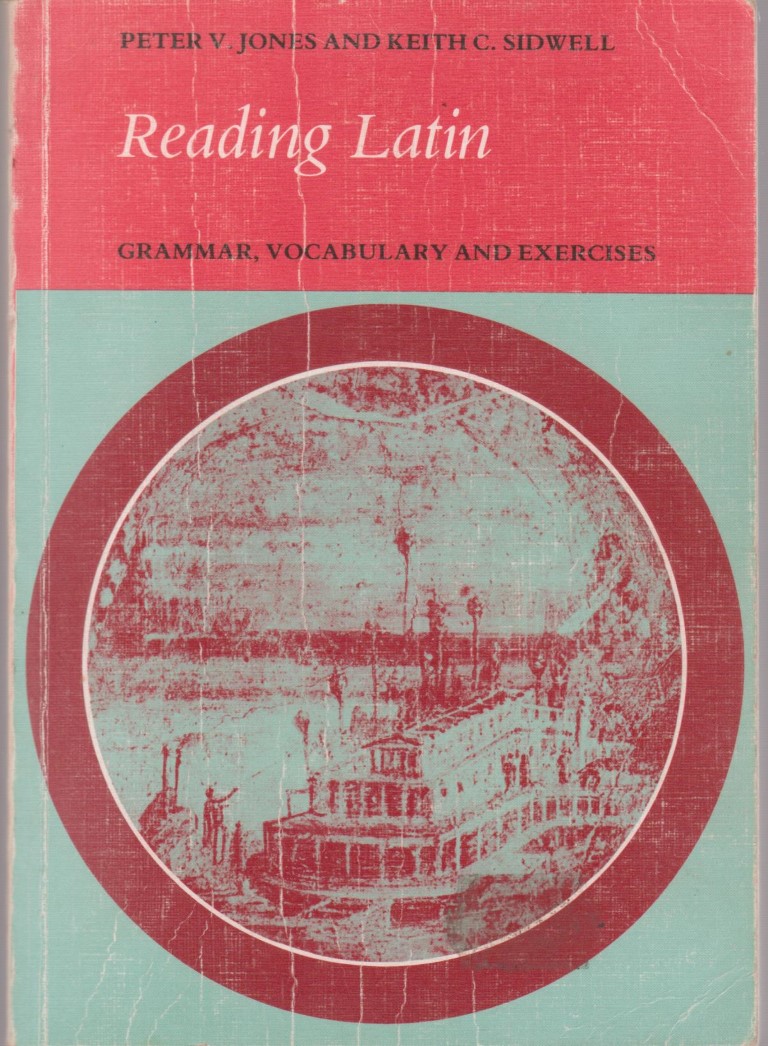 Latin course designed to help mature beginners read Latin fluently and intelligently, primarily in the context of classical culture, but with some mediaeval Latin too.
Texts set for the Open University course in Latin (A297 Reading Classical Latin).
VG softbacks, Grammar volume has creased cover
$40 for set of 2 books C/C
Cambridge University Press.
Text, 1995 ISBN0521286239; Grammar, 1994 ISBN0521286220
[#4409 ]
LAMBERT Max and Jim HARTLEY

The Wahine Disaster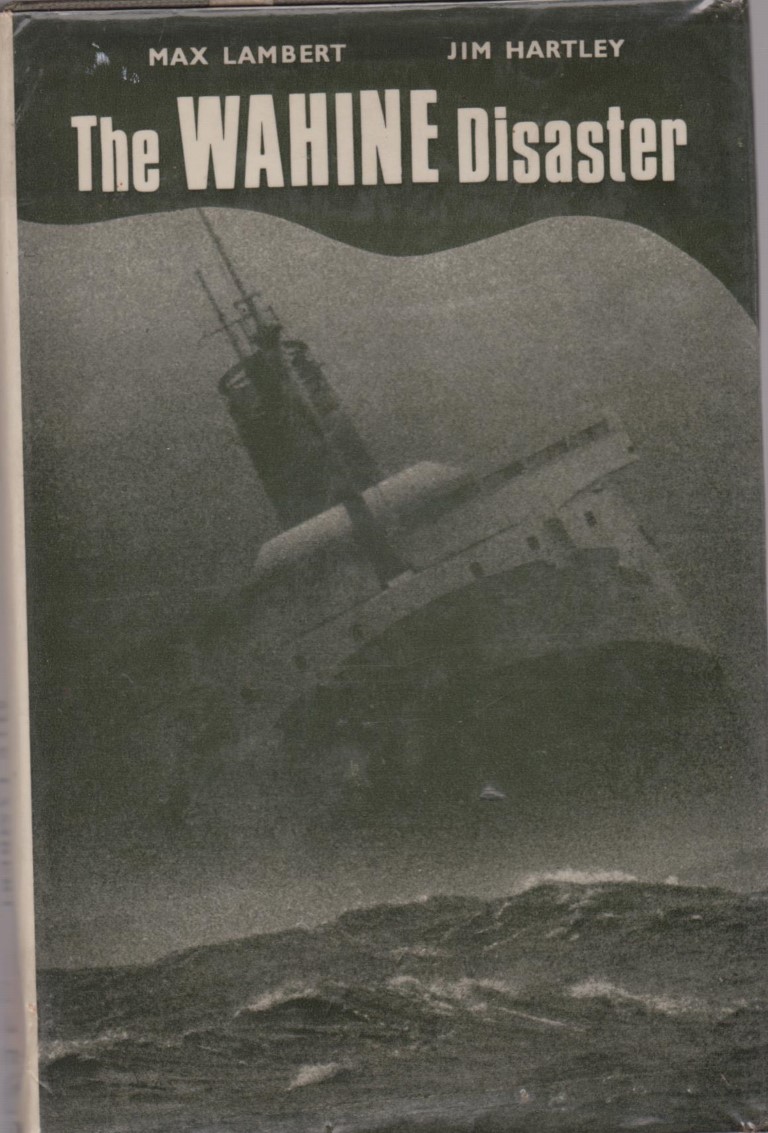 The definitive account of New Zealand's worst maritime disaster since 1894.
ship wreck, marine, T E V Wahine
VG- hardback in VG- dust jacket.
Jacket has been contact sealed.
Book has a College Library stamp to closed fore edge and the half-title, otherwise unmarked.
$20 C/C
Reed 1969 first edition, 221pp+plates.
[#4410 ]
HINDMARSH Gerard

Angelina From Stromboli to D'Urville Island
A Family's Story.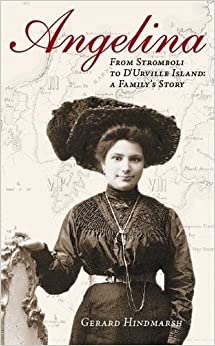 In 1906 Angelina Criscillo left Stromboli to travel to her fiancee Vincenzo Moleta in New Zealand.
Starting a new life on D'Urville Island in Cook Strait, Angelina found solace and friendship with a high-born Maori woman, Wetekia Ruruku Elkington, who lived nearby.
Angelina and Vincenzo finally left D'Urville Island in 1946, and both died within a few months of each other in Wellington in 1954.
The role the Moletas and Wetekia played in the history of D'Urville Island has been acknowledged by having features on the island named after them. Angelina is a remarkable story of the struggles and triumphs of pioneering immigrant life in New Zealand.
ISBN9781877333217
sicily, Angelina Margherita Moleta 1891-1954
VG softback, name to first page
$25 C/B
Craig Potton 2004, 227pp + plates.
[#4411 ]
De BEAUVOIR Simone

Adieux: A Farewell to Sartre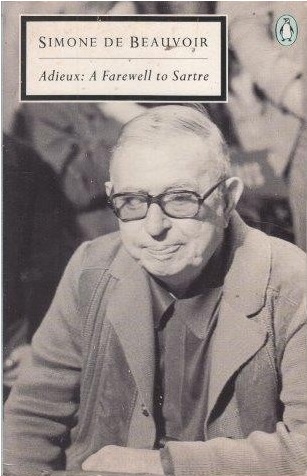 The loving friendship between Simone de Beauvior and Jean-Paul Sartre lasted for over half a century and ended with Sartre's death in 1980.
Adieux is a devastatingly frank account of the last years of Sartre's life and his death.
It also consists of long conversations which they taped in 1974 at the onset of his increasing blindness, in which, under de Beauvior's gentle probing, Sartre expresses himself fully - on women and politics, his childhood, religion and food.
ISBN9780140183283
existentialism, French, philosophy, politics
VG paperback
$10 C/B
Penguin 1985, 453pp.
[#4412 ]
GUNBY David

Rangiora High School 1884-1984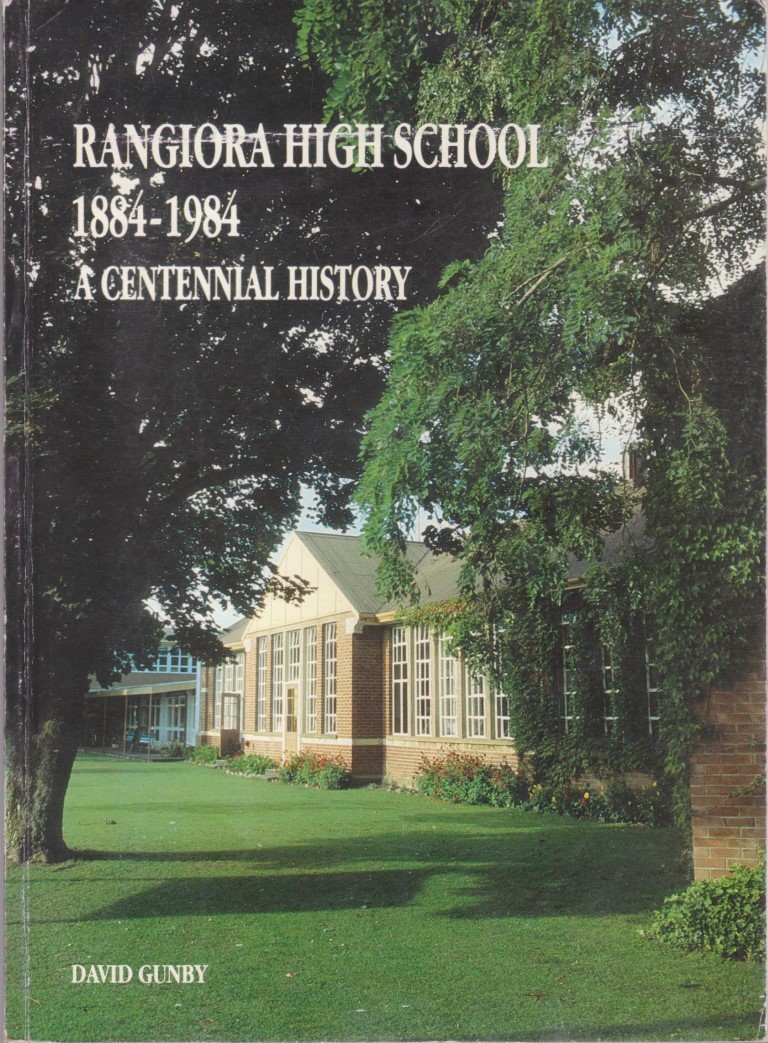 A Centennial History, well researched and with many illustrations.
Printed on high quality paper.
ISBN0473002353
canterbury, education, local history
VG softback
$45 B/C
Rangiora High School Centennial Committee 1984, 274pp.
[#4413 ]
KUBLER-ROSS Elisabeth

On Death and Dying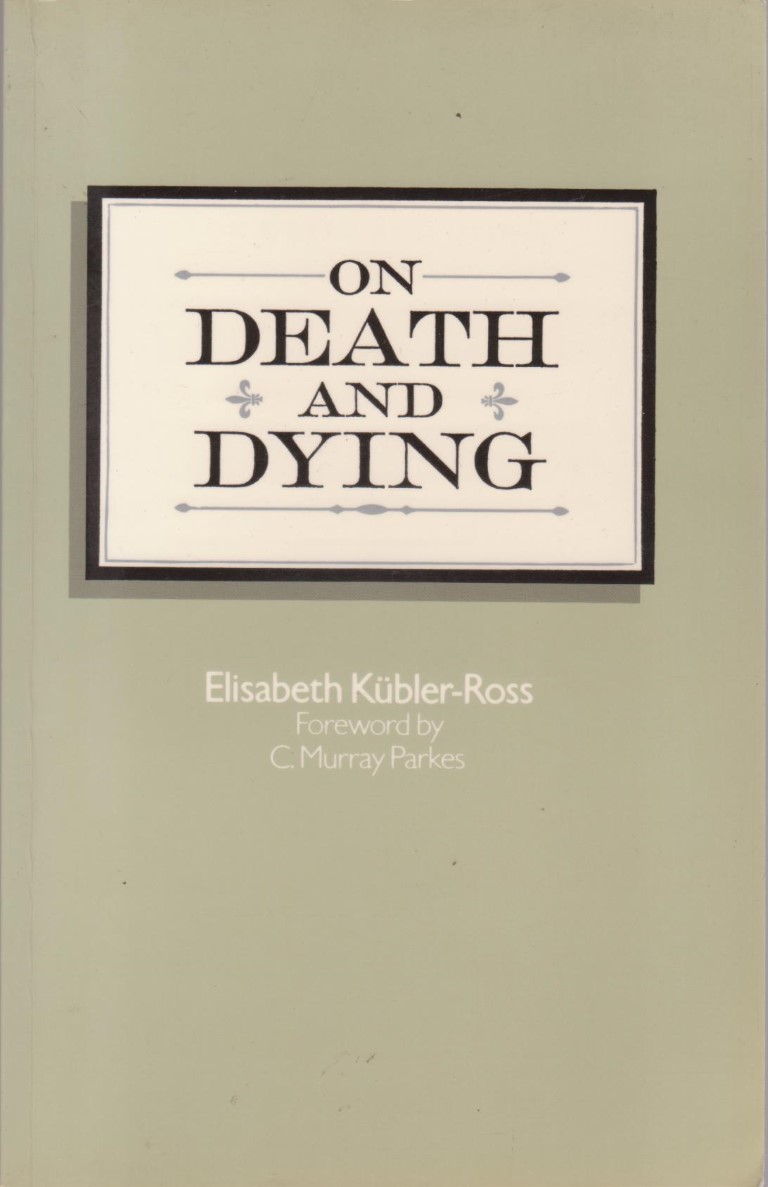 With foreword by C Murray Parkes.
Denial, anger, bargaining, depression and acceptance, the five stages of grief, first identified by Elisabeth Kubler-Ross in her work with dying patients at the University of Chicago.
Considered phases that all or most people went through, when faced with the prospect of their own death, are now often accepted as a response to any major life change.
ISBN9780422754903
therapy, life-coaching, grief, psychology, mental health
VG softback
$10 C/B
Tavistock Publications 1986, x 260pp.
[#4414 ]
HUBBARD L Ron

Dianetics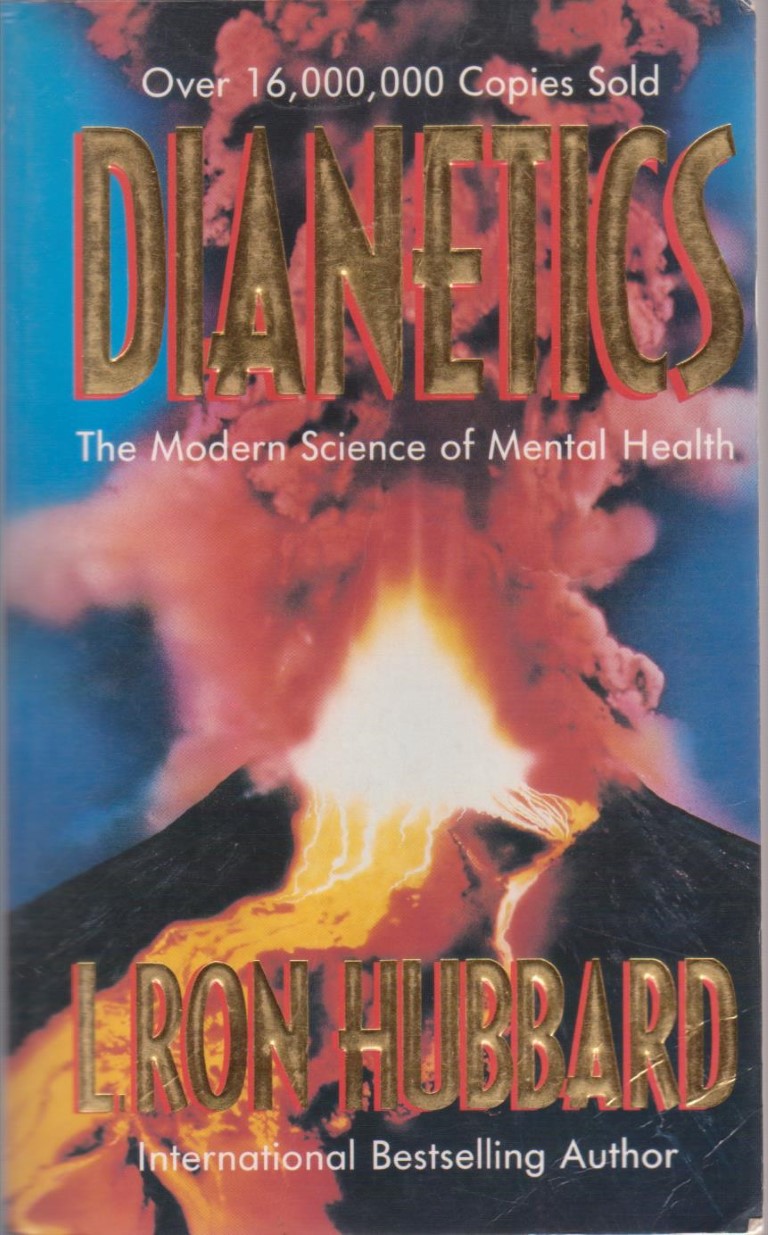 The Modern Science of Mental Health, from the creator of Scientology.
ISBN9780646190341
scientology, psychology, self help
VG paperback
$10 A/B
New Era Publications (Australia Pty) Ltd 1994, 676pp.
[PB1646 ]
Brother LAWRENCE translated by E M BLAIKLOCK

The Practice of the Presence of God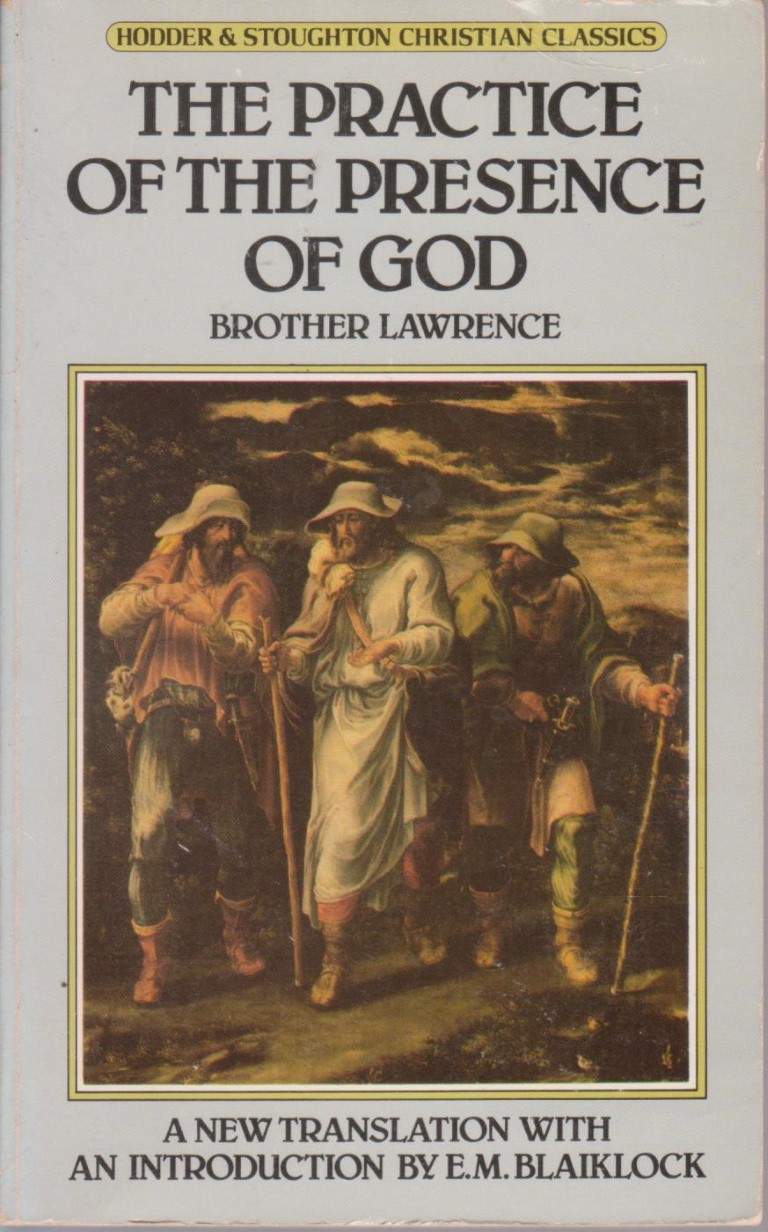 Conversations, letters, ways and spiritual principles of Brother Lawrence, the 17th century French monk who in his monastery kitchen discovered an overwhelming delight in God's presence.
ISBN9780340269374
christian, spirituality, devotional writing, mysticism
VG paperback
$5 A/A
Hodder 1992, 93pp.
[#PB1647 ]
KUBLER-ROSS Elisabeth

Questions and Answers on Death and Dying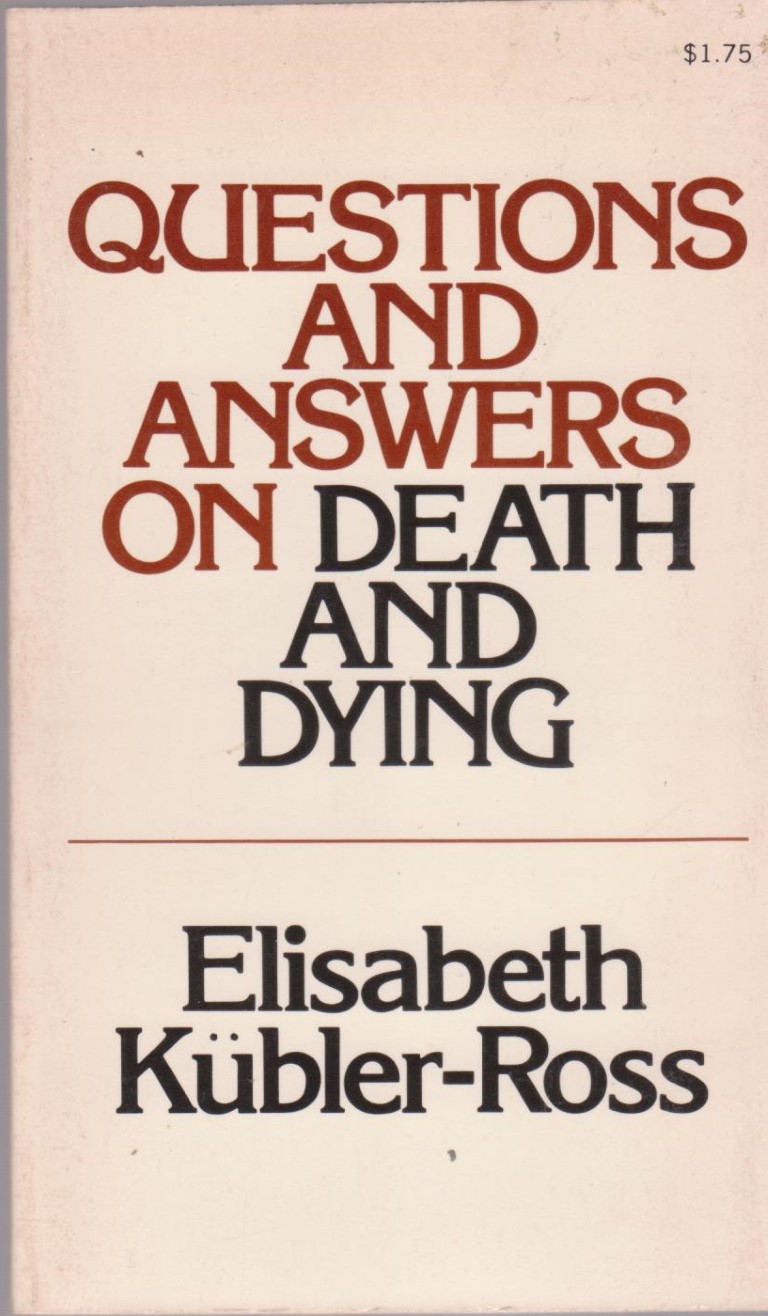 Faced with answering the questions of people and families faced with the care of the dying, doctors, nurses, clergymen, and social workers, as well as lay people, have gathered in workshops around the country to ask her questions arising out of their experiences with the terminally ill.
Many had read "On Death and Dying" and were trying to put its precepts into practice.
This sequel to On Death and Dying consists of the most frequently asked questions and Dr. Kuebler-Ross's answers.
ISBN0020891504
thanatos, grieving, therapy, psychology
VG paperback
$7 A/A
MacMillan 1977, xii 177pp.
[PB1648 ]
14/4/2020ev
DWYER Denis

Black Jersey - Silver Fern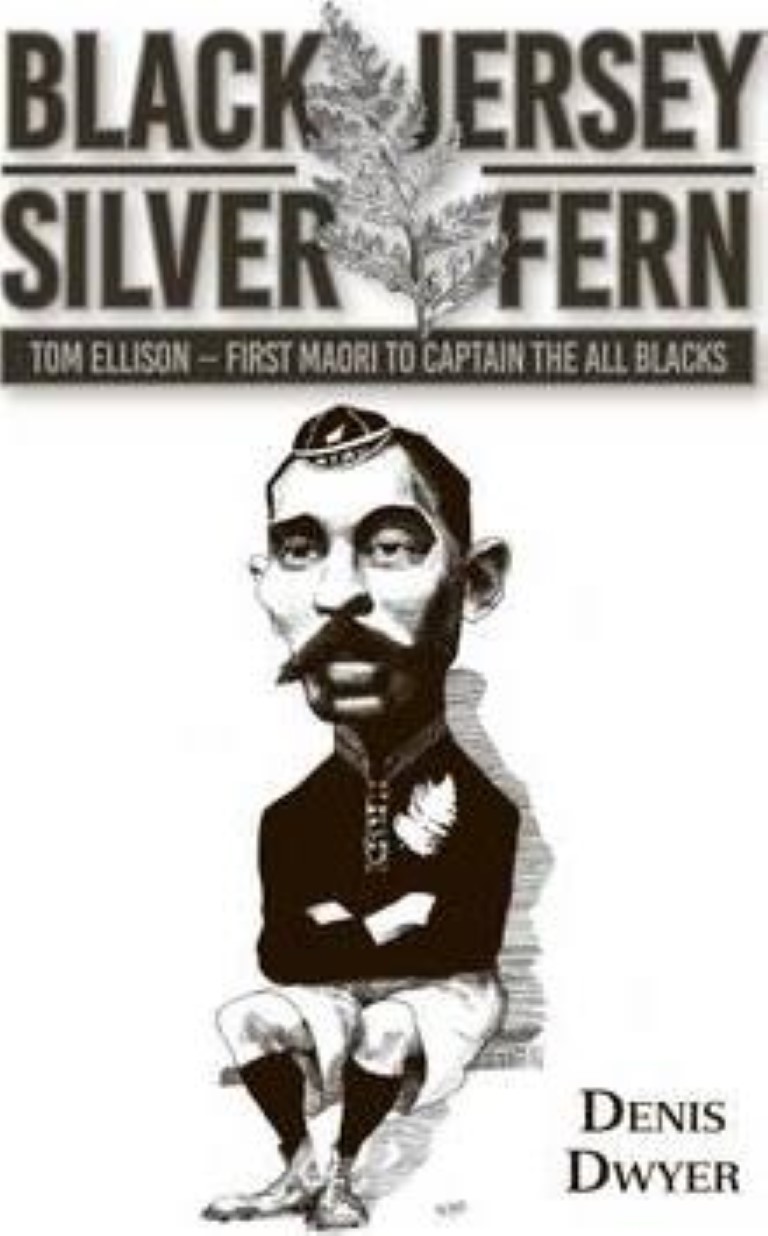 Sporting history and a biography of Tom Ellison, the first Maori to Captain the All Blacks.
With illustrations.
ISBN9781869341251
rugby, nzrfu, new zealand all blacks
VG+ softback
$25 C/C
Grantham House 2015 first edition, 223pp.
[#4394 ]
CARTERS Reg

More Paddocks to Plough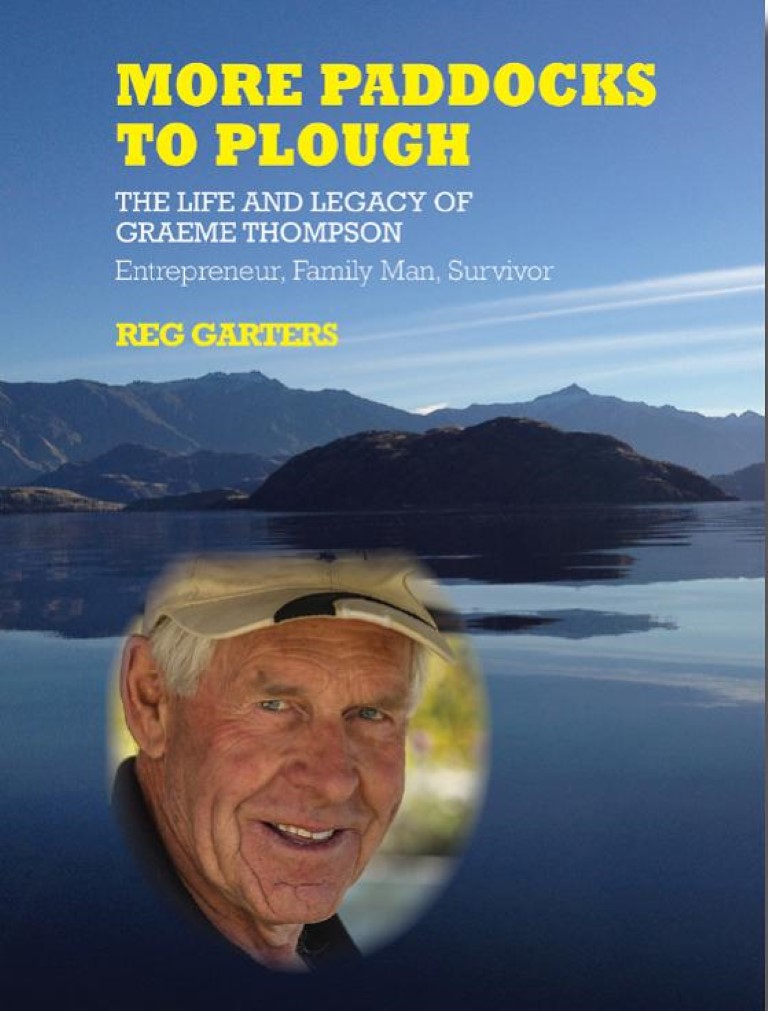 Graeme Thompson left the security of his family farm in Central Otago and took actions that revolutionised the New Zealand meat industry through the dynamic company he founded, Fortex New Zealand Limited.
When the empire he had built came crashing down, he was thrown into jail.
Graeme's courage, resilience and unwavering support from family and friends saw him through that hard time and,after leaving prison, he established a new and exciting business.
The story takes us through Graeme's Scottish heritage, his childhood, boarding school and university days, marriage to his wife Barb, and the raising of their children.
ISBN9780473408459
new zealand, company, buiness, biography
VG softback
$25 B/C
Lismore Press 2017 first edition, 217pp.
[#4395 ]
PARSONS Captain Edward

Bible-Back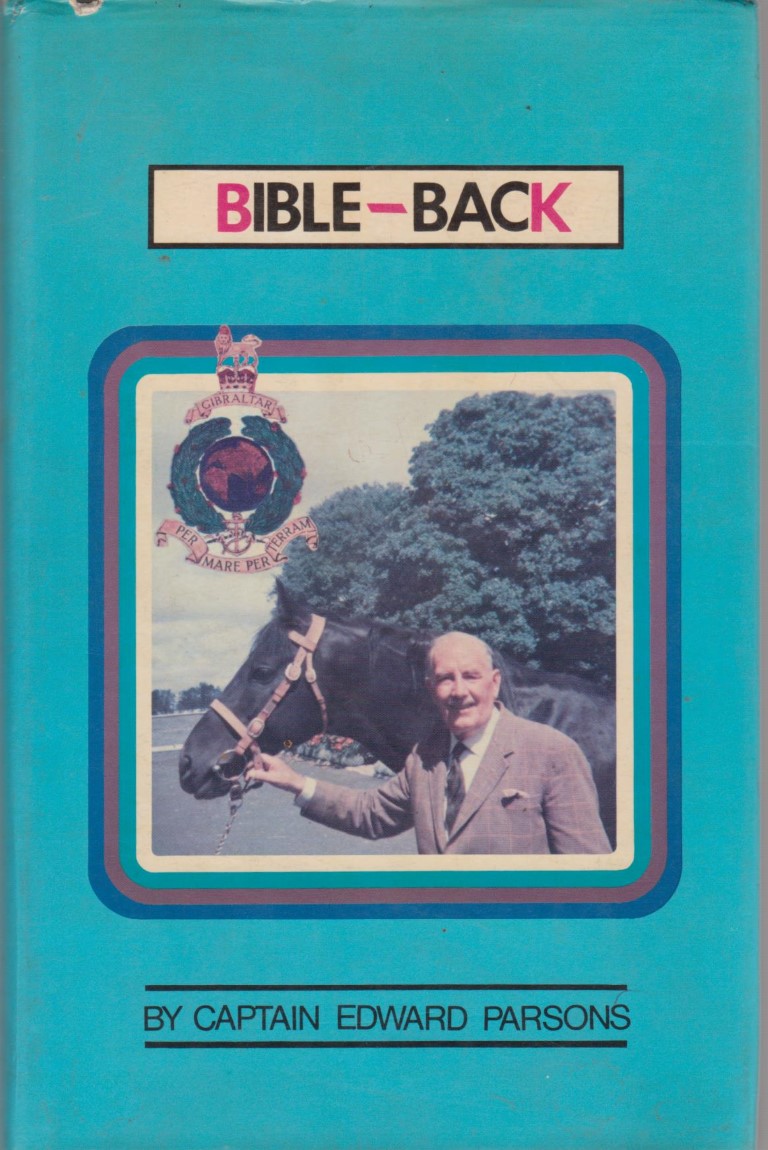 Autobiography of a long term member of the Royal Marines, born in Burwash, Sussex, and emigrating to New Zealand after WWII.
RNZN, Royal Navy, biography
VG hardback in VG dust jacket. Inscription to free end paper.
$15 C/C
Dai Nippon Printing Co. (1970) first edition, xviii 223pp.
[#4396 ]
THOMSON R H

Captive Kiwi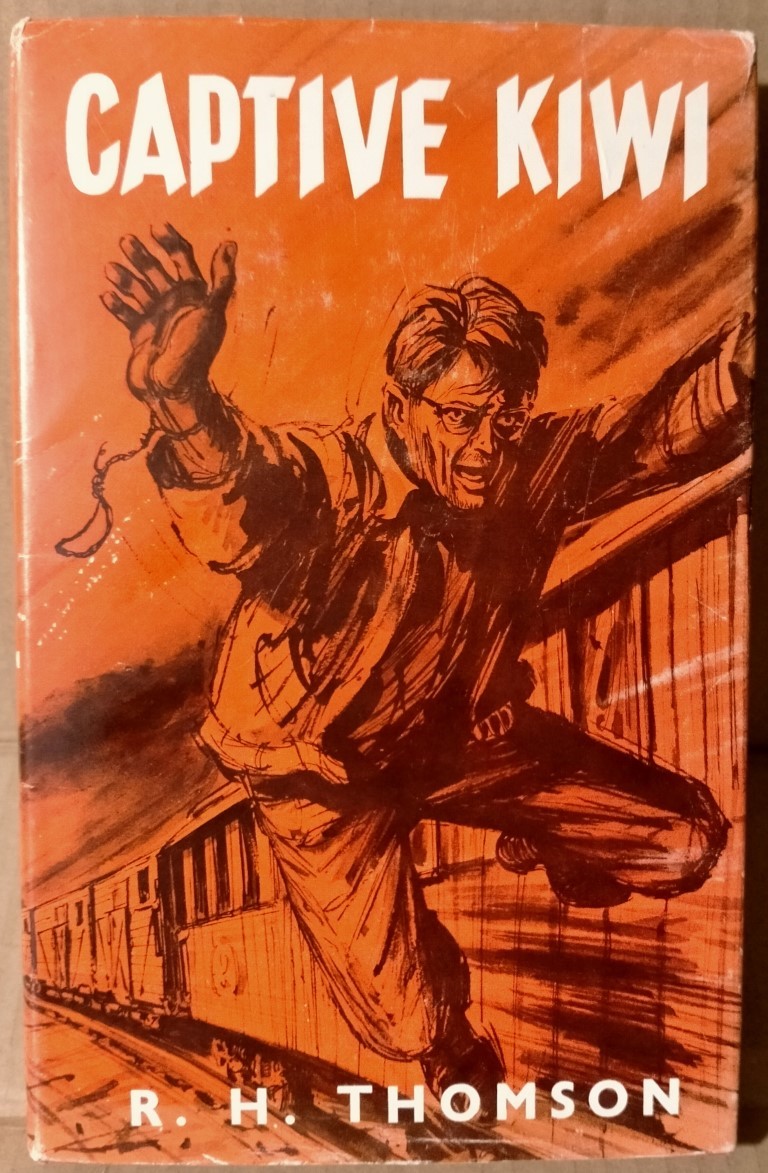 During the Second World War the author served in Libya with the 4th RMT Company.
For some time he evaded the Germans on Crete before capture and internment in Greece where he made some escape attempts before being interned in Germany.
ISBN
wwii, ww2, pow, prisoner of war
VG hardback in VG dust jacket with light wear
$20 C/B
Whitcombe and Tombs Ltd. 1964 first edition, 196pp.
[#2227]
VG hardback in VG dust jacket with light wear. Inscription to contents page.
$20 C/B
Whitcombe and Tombs Ltd. 1965 reprint, 196pp.
[#4397]
PARK Geoff

Nga Uruora: The Groves of Life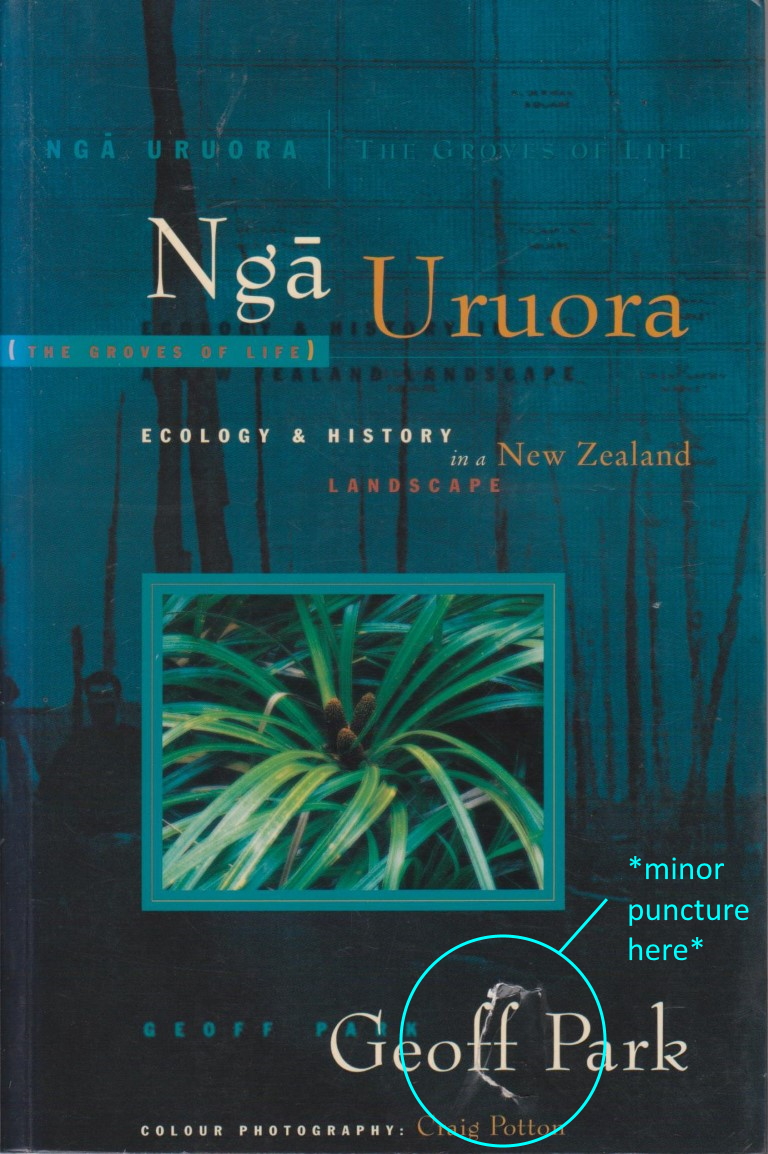 Ecology and History in a New Zealand landscape.
Part ecology, part history, part personal odyssey, Park researches New Zealand's fertile coastal plains, whose natural character has vanished as the imperatives of colonial settlement transformed the original forests and swamps with ruthless efficiency.
Focuses on four places; Tauwhare on the Mokau River, Papaitonga in Horowhenua, Whanganui Inlet and Punakaiki on the South Island's West Coast, where small remnants of the indigenous ecosystems of kahikatea and harakeke still survive.
The histories of these places, what they mean to Maori, their ecological vulnerability and their significance for conservation are discussed.
ISBN0864732910
natural history, ecology
VG- softback with a small puncture mark to front cover and first 15 pages.
This is minor and at the lower margin.
$20 C/C
Victoria University Press 1995 first edition, 376pp + colour photo section.
[#4398 ]
CUNLIFFE Barry

Greeks, Romans and Barbarians
Spheres of Interaction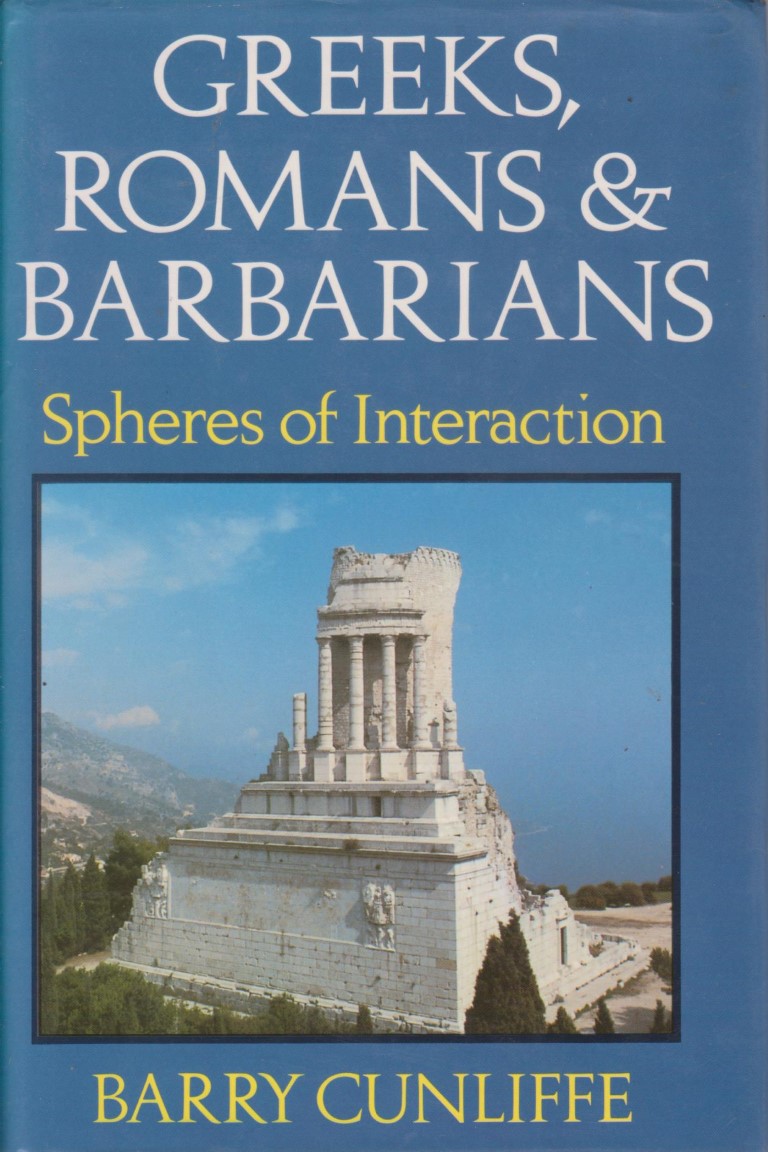 Cunliffe, the celebrated archaeologist, seeks a "rapprochement" between the traditionally conflicting methodologies of the classical archaeologist and the prehistorian.
He examines the social and economic systems of barbarian Europe in relation to Greco-Roman civilization and chronicles its development from 600 BC to the fifth century.
New research includes the results of the author's own excavations at sites such as Hengistbury.
ancient history, europe, rome, roman empire, celtic, germanic
VG hardback in VG dust jacket
$15 C/C
Guild Publishing 1988,243pp.
[#4399 ]
ADAMS Douglas

Dirk Gently's Holistic Detective Agency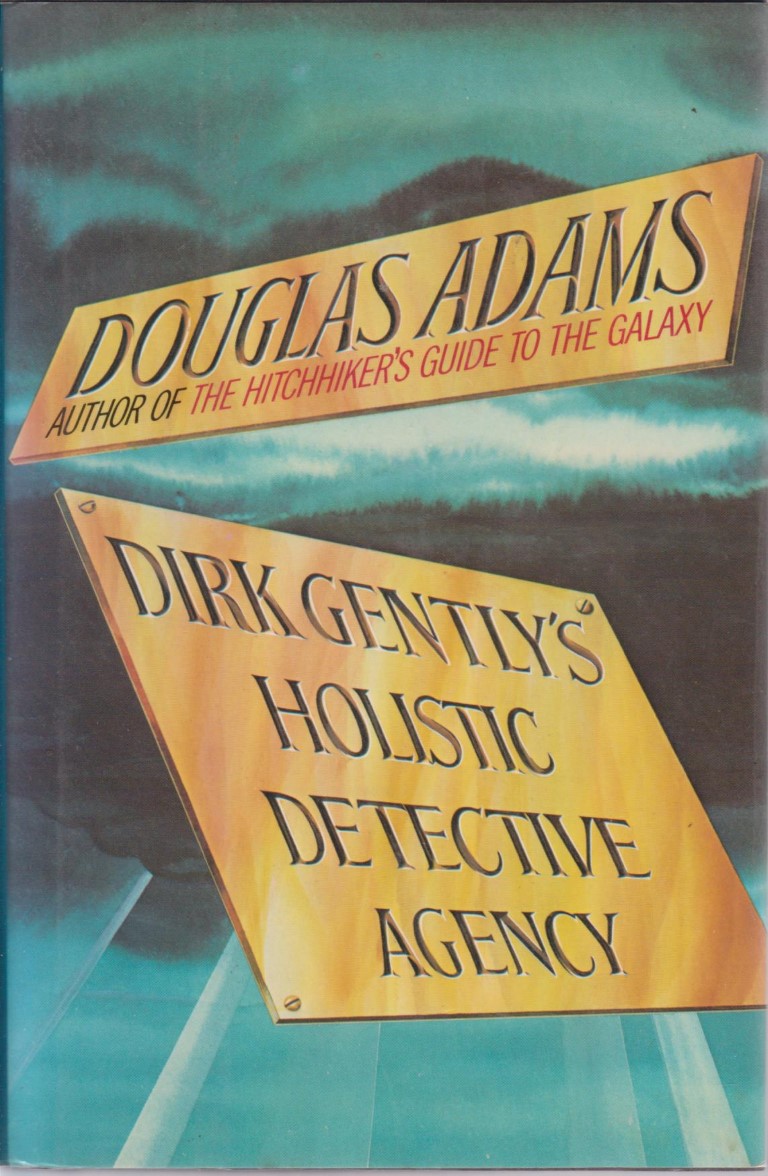 A "ghost-horror-detective-time travel-romantic-comedy epic".
ISBN0671625829
humour, science fiction,
VG hardback in VG dust jacket, publishers remainder stamp to closed bottom page edge.
$20 C/C
Simon and Schuster 1987 US First edition with complete number line and $14.95 price, 247pp
[#4400 ]
TROWELL Margaret and Hans NEVERMANN

African and Oceanic Art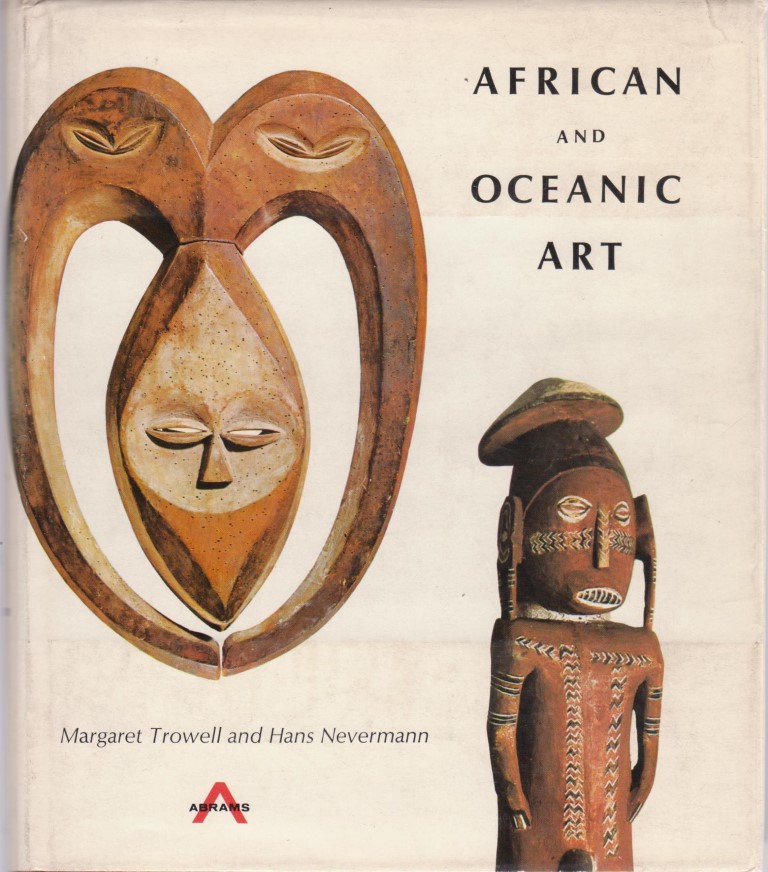 Mainly African art but includes 50pp on Oceania inclusing New Zealand Maori.
In the 'Panorama of World Art' series, with 287 plates including 154 colour.
art, primitive, indigenous, folk art, masks, fetish, decorative art, melanesia, micronesia, polynesia, negro
VG hardback in VG dust jacket
$20 B/D
Harry N Abrams (undated about 1970), 263pp.
[#4401 ]
DIEFFENBACH Ernst

Travels in New Zealand
Volume Two (only).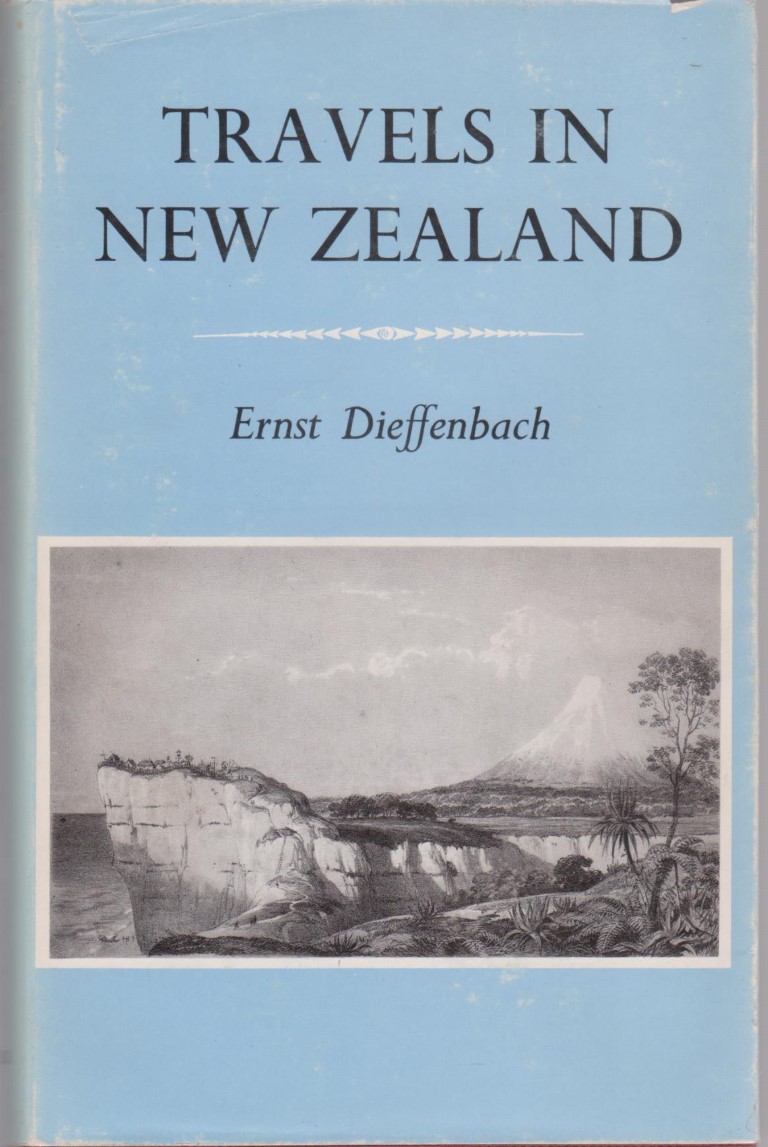 Early writings on geography, geology, botany and natural history of New Zealand from the 1840s.
Includes a Maori grammar and dictionary from the earliest times of European contact.
VOLUME TWO ONLY of 2 vol facsimile reprint.
Originally published by John Murray 1843.
maori grammar, dictionary, colonial history
VG hardback in VG dust jacket with light spine lean.
$30 C/C
Capper Press 1974 facsimile reprint, 396+ 4pp.
[#4402 ]
MIDDLETON Sue and Helen MAY

Teachers Talk Teaching, 1915-1995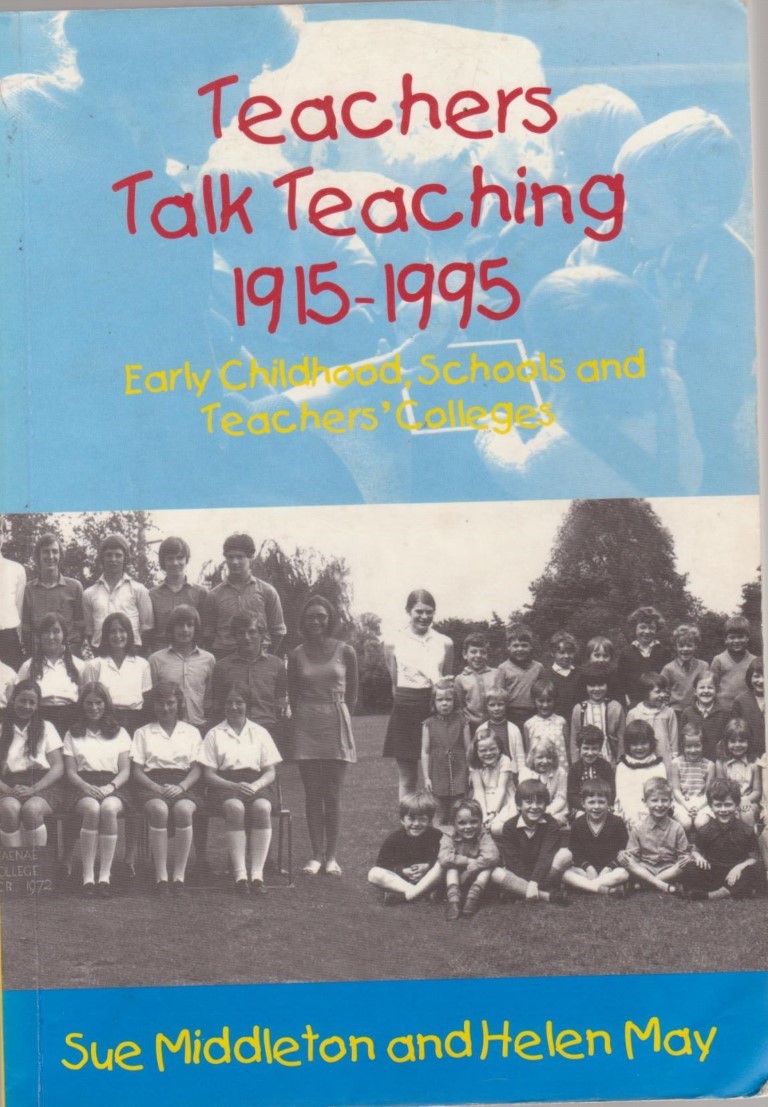 Early Childhood, Schools and Teachers' Colleges in New Zealand.
Interviews with 150 teachers born between 1899 and 1973.
Charts the tides and currents of educational thought in New Zealand over the past 80 year
ISBN9780864693013
education, social history
VG softback.
$30 C/C
Dunmore Press 1997, 380pp.
[#4403 ]
De MONTALK Stephanie

Unquiet World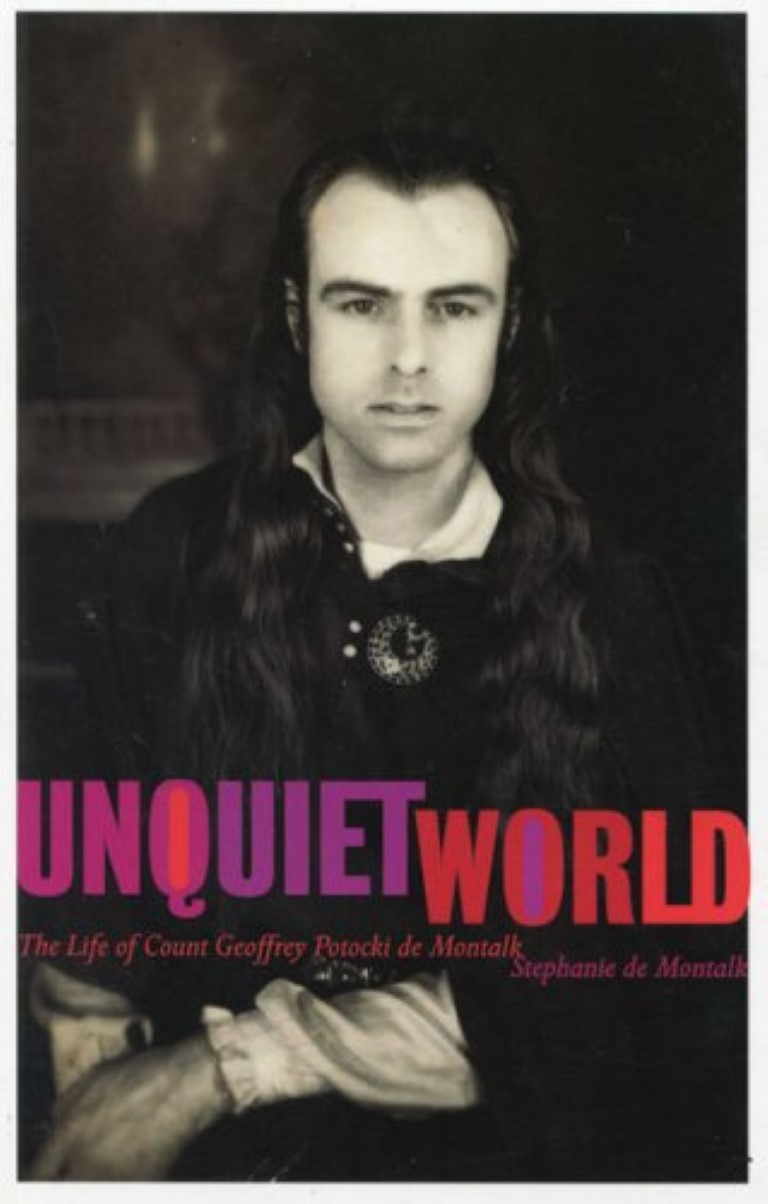 The Life of Count Geoffrey Potocki de Montalk.
Poet, polemicist, pagan and pretender to the throne of Poland, one of the great eccentrics of the 20th century.
Gaining acknowledgment in the 1930s, his career took a strange turn when he was imprisoned for obscene libel after a celebrated trial in London, then became increasingly eccentric.
He hand-printed and published a stream of poetry and pamphlets from his home in the South of France; before returning to NZ for a period in the 1980s and 90s.
ISBN9780864734143
literature, biography, poet, eccentricity, eccentric, new zealand ex-pat
VG softback
$30 C/C
Victoria University Press
[#4404 ]
EISEN Jonathan (editor)

Suppressed Inventions and Other Discoveries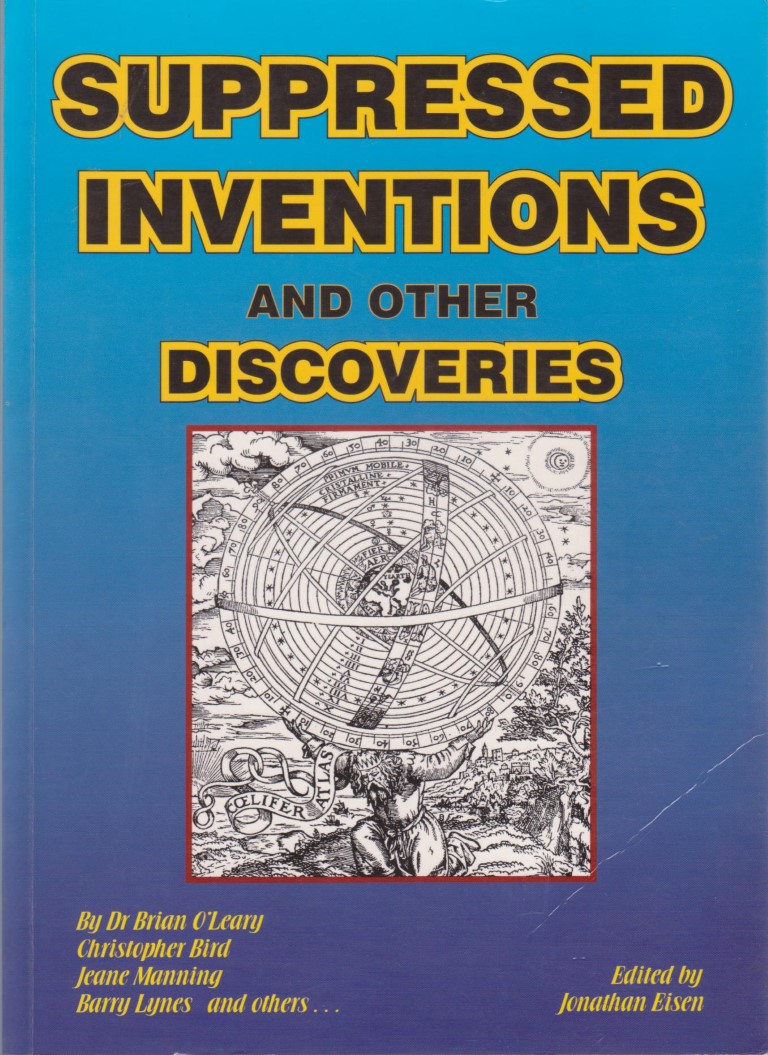 Eisen traveled the world in search of documented stories of scientific cover-ups, covert operations, and programs of deliberate misinformation, all designed to hide controversial inventions and discoveries, such as anti-gravity devices, limitless energy sources, results of cancer and AIDS research, and more.
ISBN0958333475
science, fraud in science, Cancer, Medical innovations, Renewable energy sources
VG softback.
$15 B/D
Auckland Institute of Technology Press 1994, 416pp.
[#4405 ]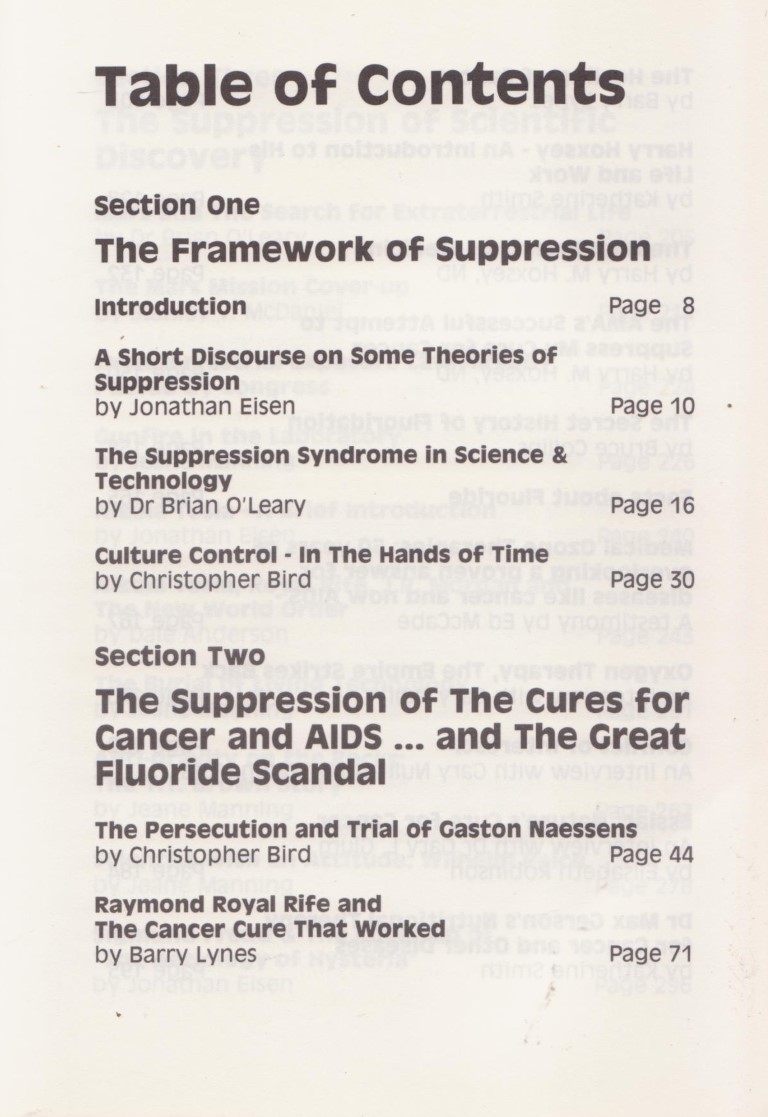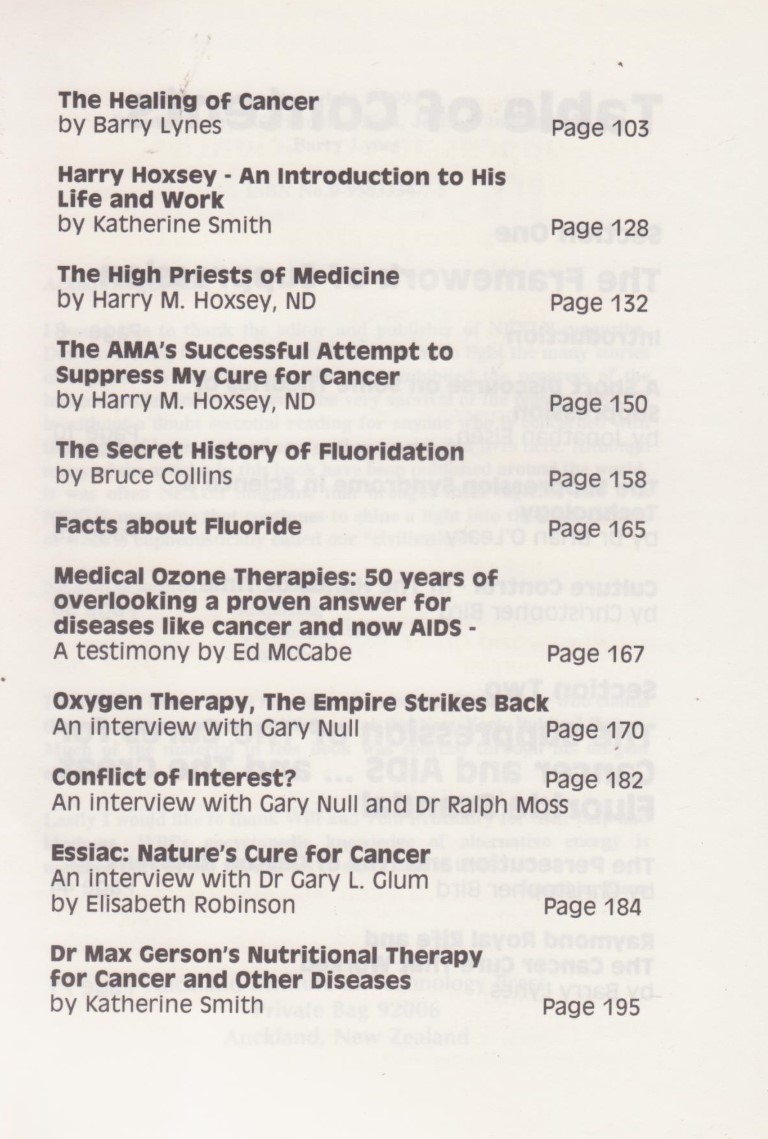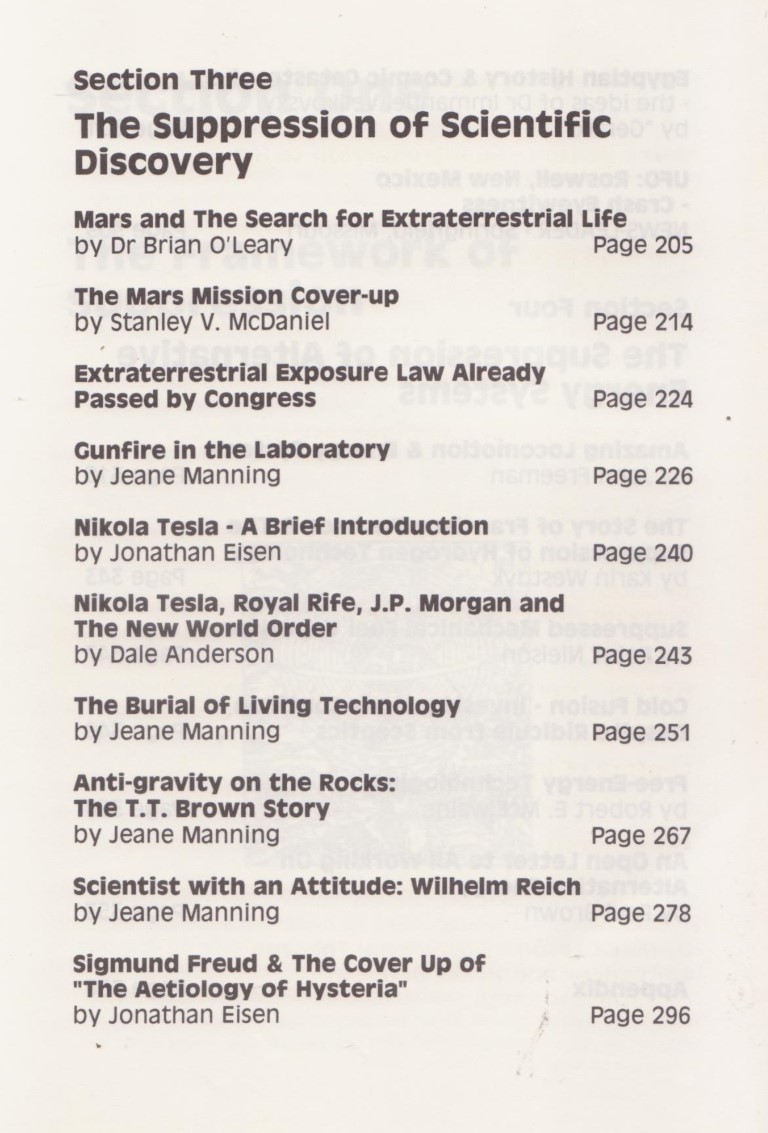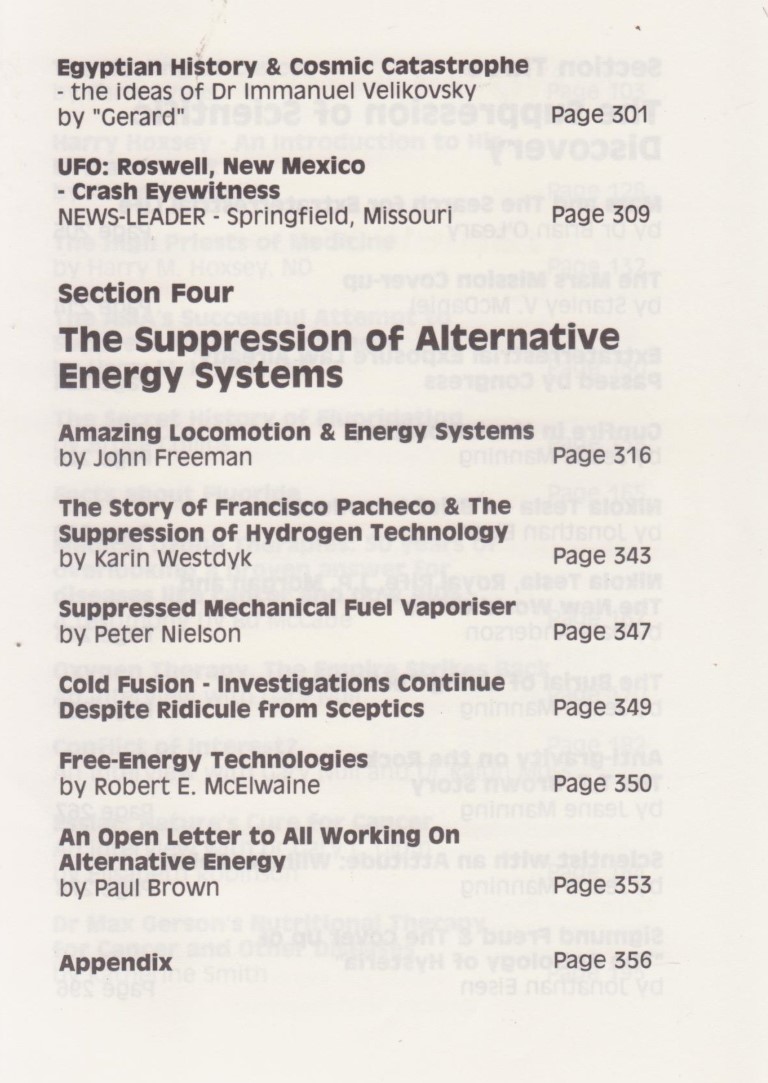 6/4/2020ev
RHODES H. T. F.

The Satanic Mass
A Sociological and Criminological Study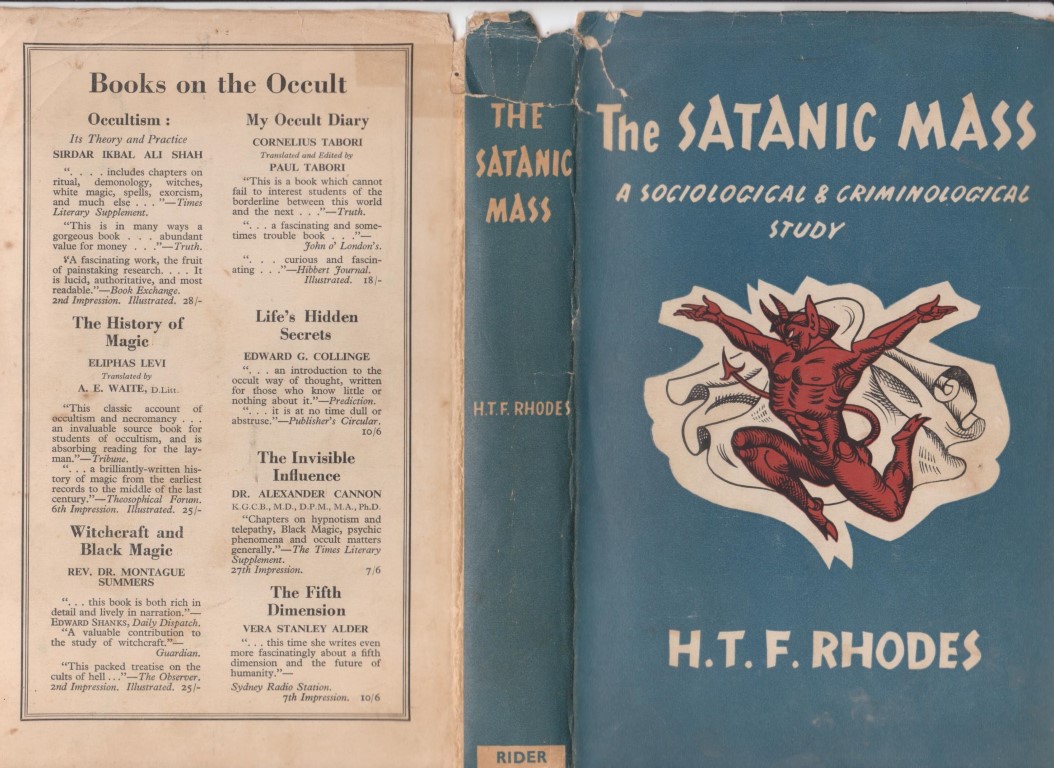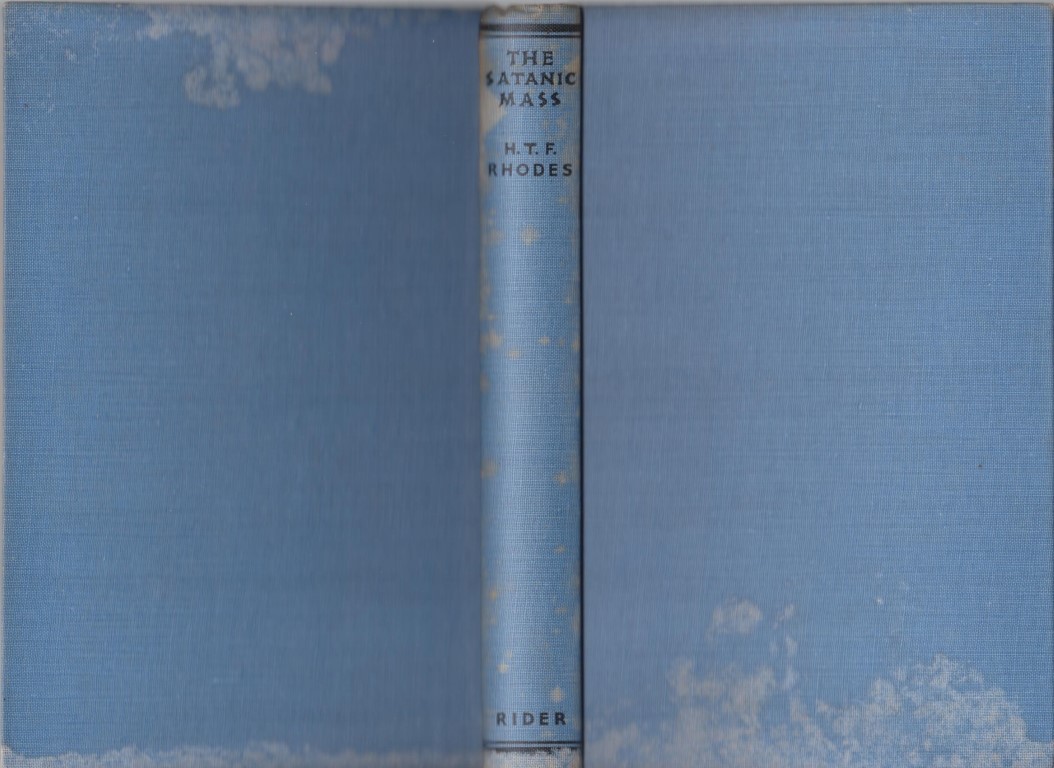 Satanism from its 'origins' in the gods of antiquity to the present (1950s)
Includes medieval Black Masses and Sabbats, 17th century aristocratic satanism (Gibourg mass etc), 'modern' satanism with the Boullan - Vintras affair etc, Twentieth century satanism including a short appraisal of the Gnosticism of Aleister Crowley.
Satan, Devil, Diabolism, Black Mass, History, Huysmans
G+ hardback in blue cloth with some mottling to boards in G+ dust jacket with minor chipping and tears tape repaired to the reverse.
$75 C/C
Rider 1955, second impression of first edition, 232pp+ plates.
[#4386 ]
FRANCIS Dick

Break In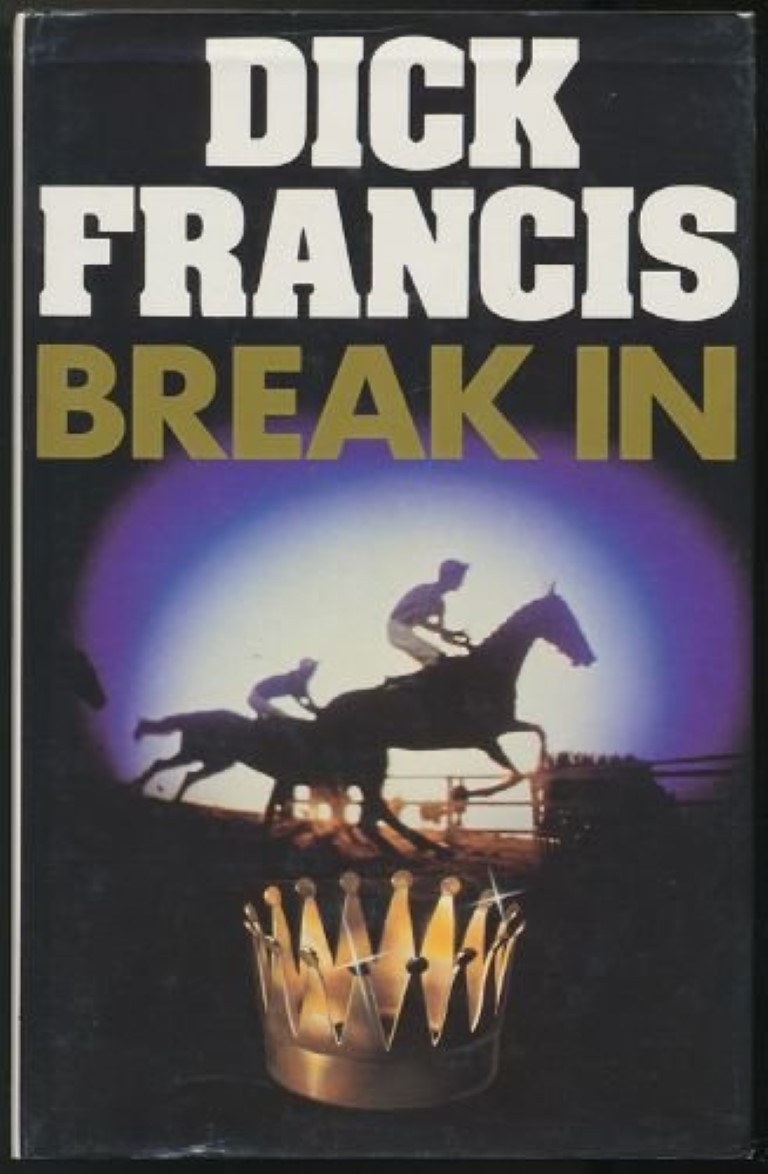 A classic mystery thriller set in the world of horse racing.
ISBN0718125975
modern first edition, equestrian
VG hardback in VG dust jacket
$25 C/C
Michael Joseph 1985 First Edition, 272pp.
[#4387 ]
BOWMAN Martin.

Jane's Battles with the Luftwaffe
The Bomber Campaign Against Germany 1942-45.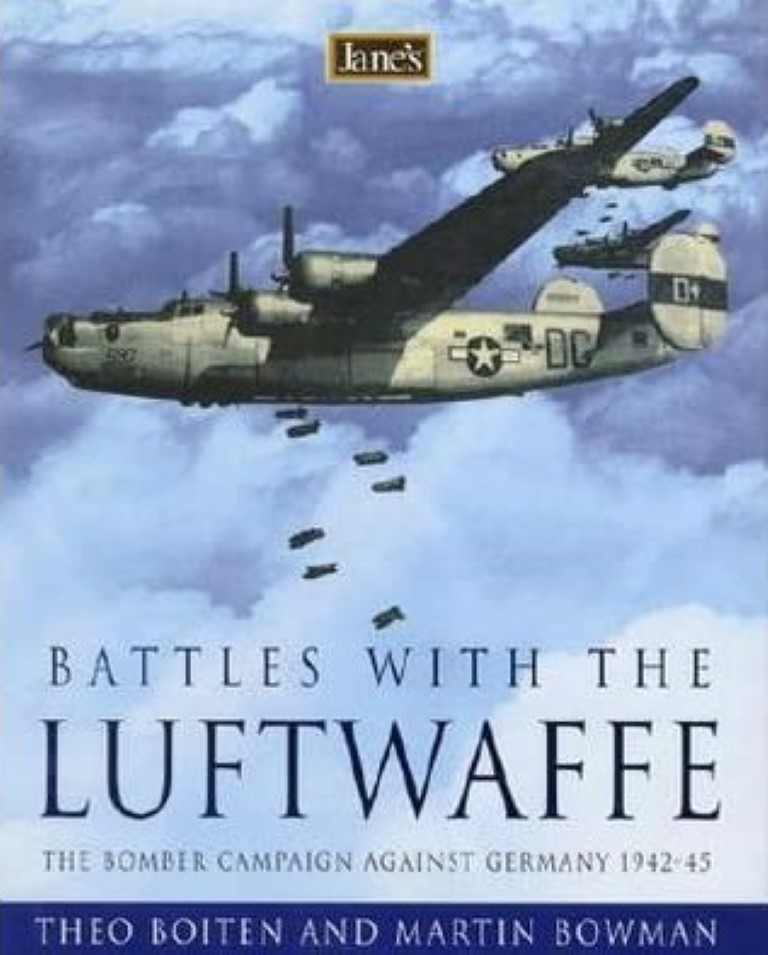 Covers technological advances and secret weapons, and in-depth service details of Luftwaffe aces.
ISBN0007113633
Second World War, Fighter Pilots, Bomber Command, Aviation, Military, wwii
VG+ hardback in VG+ dust jacket
$45 D/D
Harper Collins 2001 First Edition, 240pp.
[#4388 ]
24/3/2020ev
ROBERTS J M

The Mythology of the Secret Societies
revised edition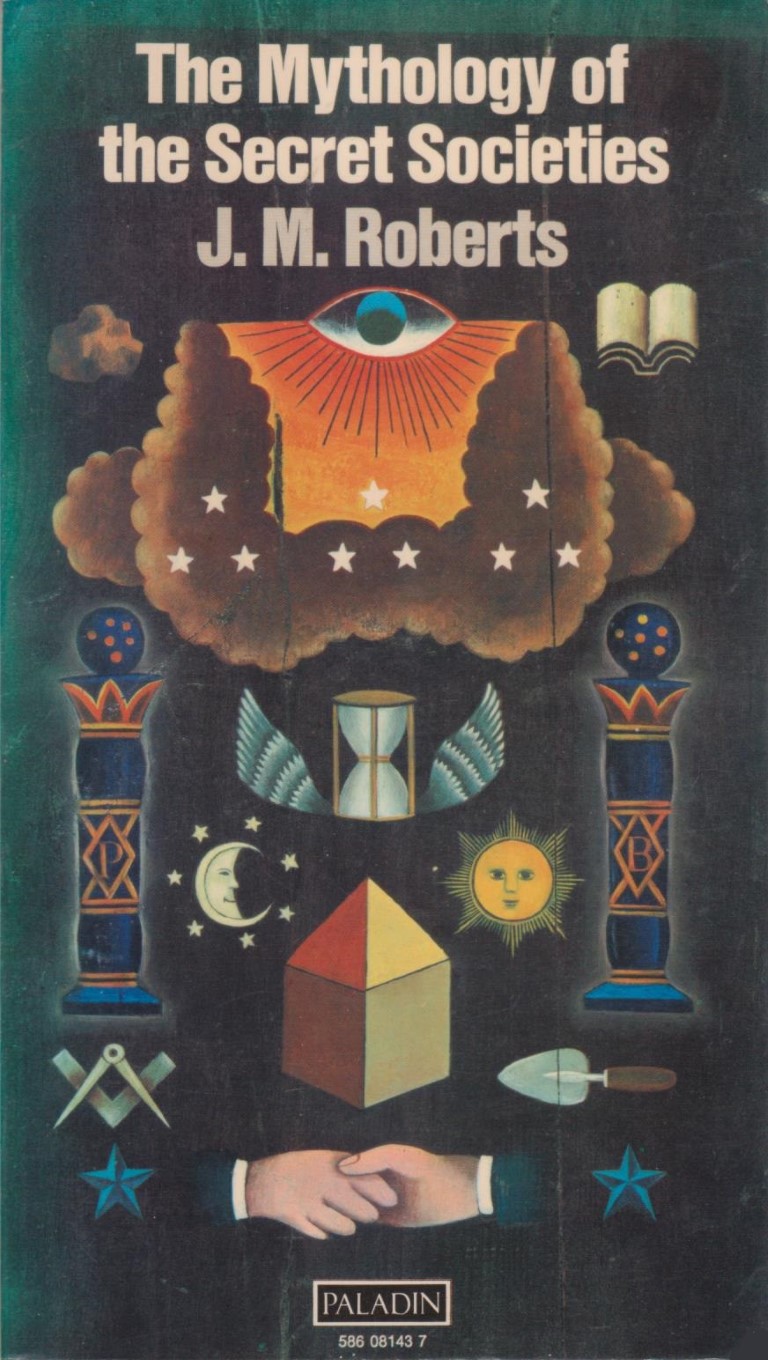 Investigates historical Freemasonry, Anti-masonry, Occult societies, Illuminati and Weishaupt, involvement in the French Revolution, involvement in Italian nationhood, and Napoleonic societies.
ISBN0586081437

VG softback, remainder stripe to bottom edge, light reading wear
$25 C/B
Paladin 1974 first paperback edition, 478pp.
[#1257/4351 ]
ROBERTSON Angus Cameron

Salt Sea Tang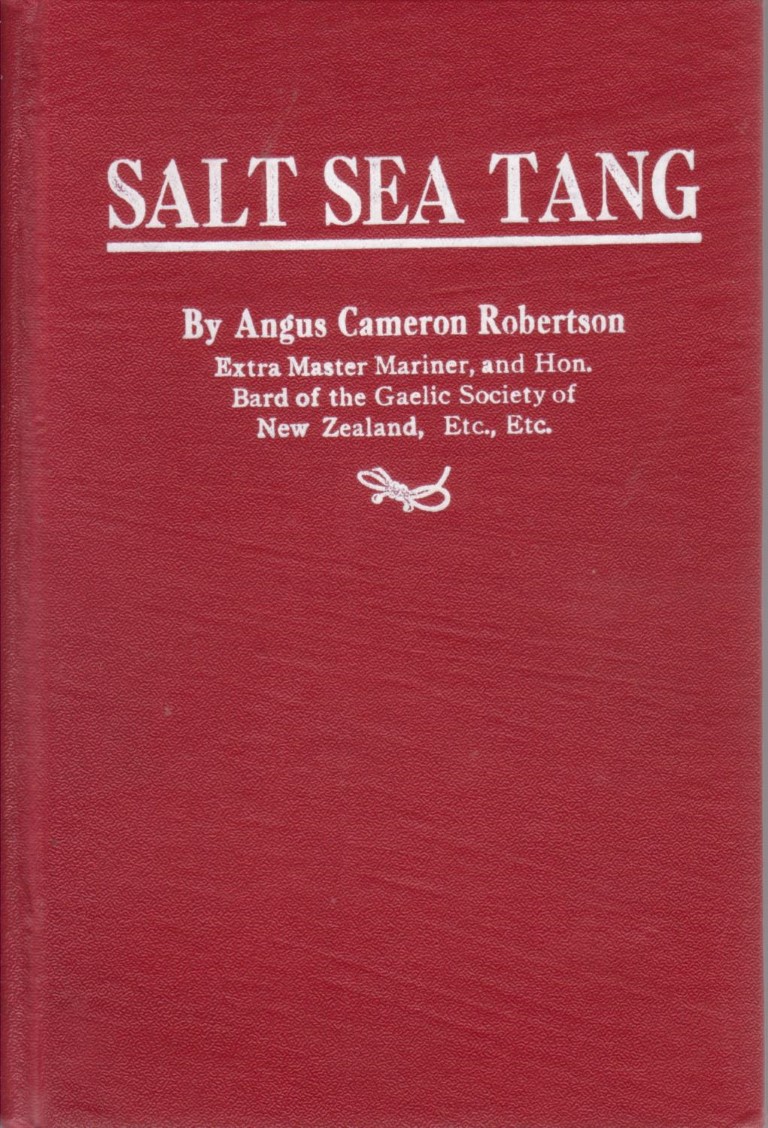 Author credited as "Extra master mariner, Hon. Bard Gaelic Society of New Zealand.
Assorted collected writings over the years by this chap who started life on the Isle of Skye as a herring fisher speaking only Gaelic.
Much to do with the sea, New Zealand people and places, with emphasis on Otago, his journeys in foreign parts etc.
Some of the poetry is in Gaelic

scottish, scottish diaspora, literature, celtic new zealand
VG cloth hardback, faint india ink writing to paste down, light foxing to closed edges.
$35 C/B
David M Lister 1927 first, 362pp.
[#4352 ]
STARTUP Bill & Neil Illingworth.

The Kaikoura UFOs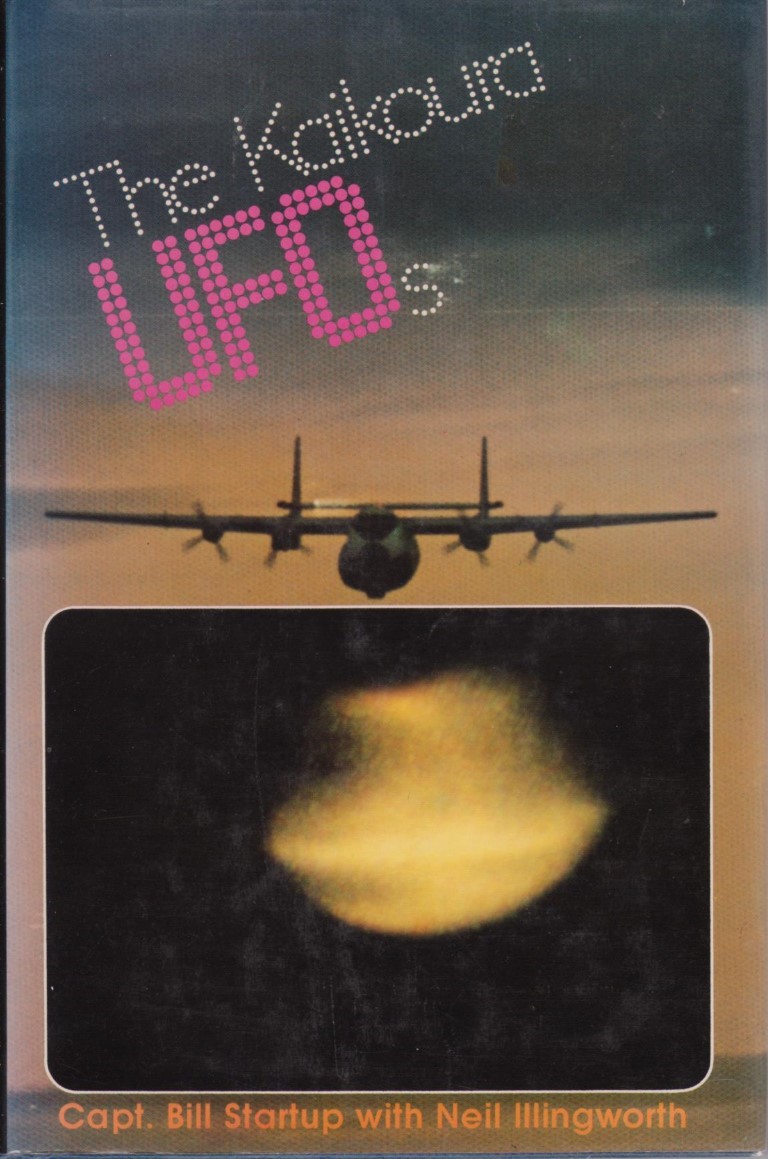 Adetailed and rational account of the first encounter with UFOs recorded on film (still and moving) supported by visual and radar observation, as seen over Kaikoura in December 1978.
ISBN0340256893
extra terrestrial, close encounter, alien, new zealand
VG+ hardback in VG+ dust jacket.
$35 C/C
Hodder 1980 First Edition, 209pp +plates including in colour
[#4353 ]
OGILVIE Gordon

The Riddle of Richard Pearse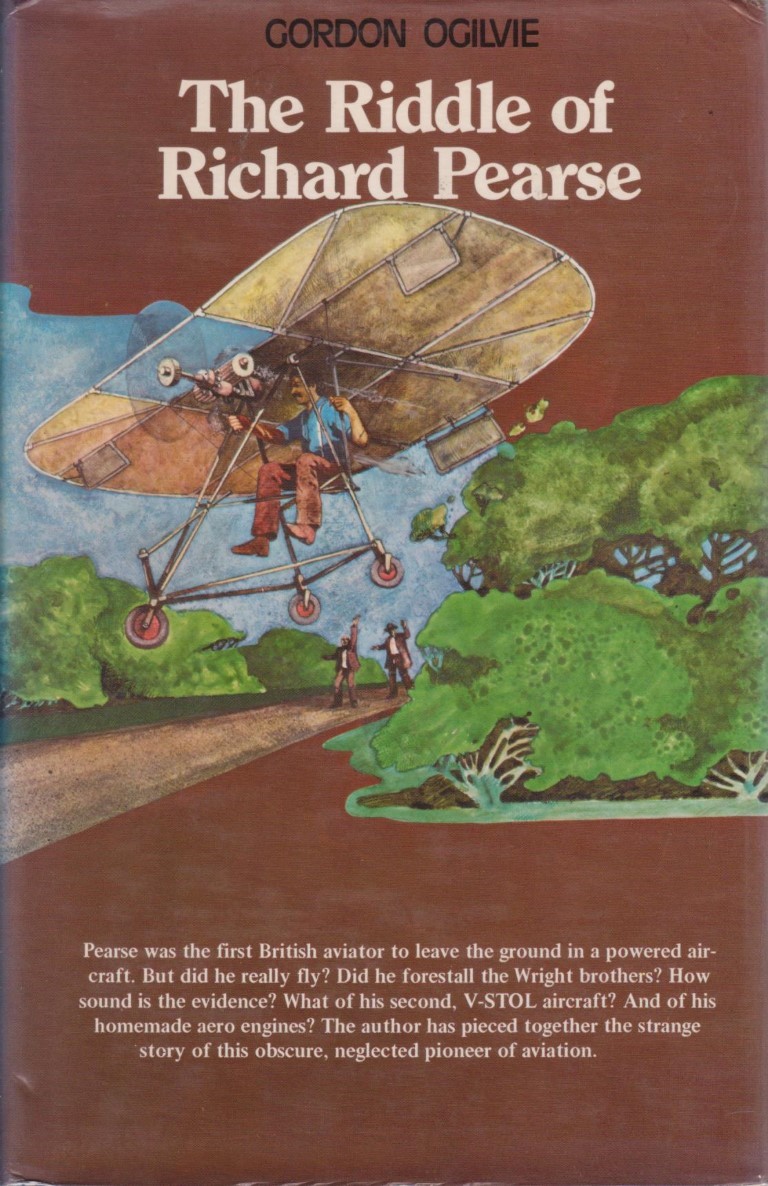 Pearse was the first British aviator to leave the ground in a powered aircraft. But did he really fly?
Sometimes rumoured to have beaten even the Wright brothers he went on to complete many ingenious inventions.
A fascinating account of an aviation pioneer.
ISBN0589007947
new zealand transport, engineering, aviation, south canterbury
VG hardback in VG dust jacket, sunned spine.
$30 C/C
Reed 1973 First Edition, 251pp + plates, map end papers.
[#4354 ]
PETRA

Beyond Belief
SHEET MUSIC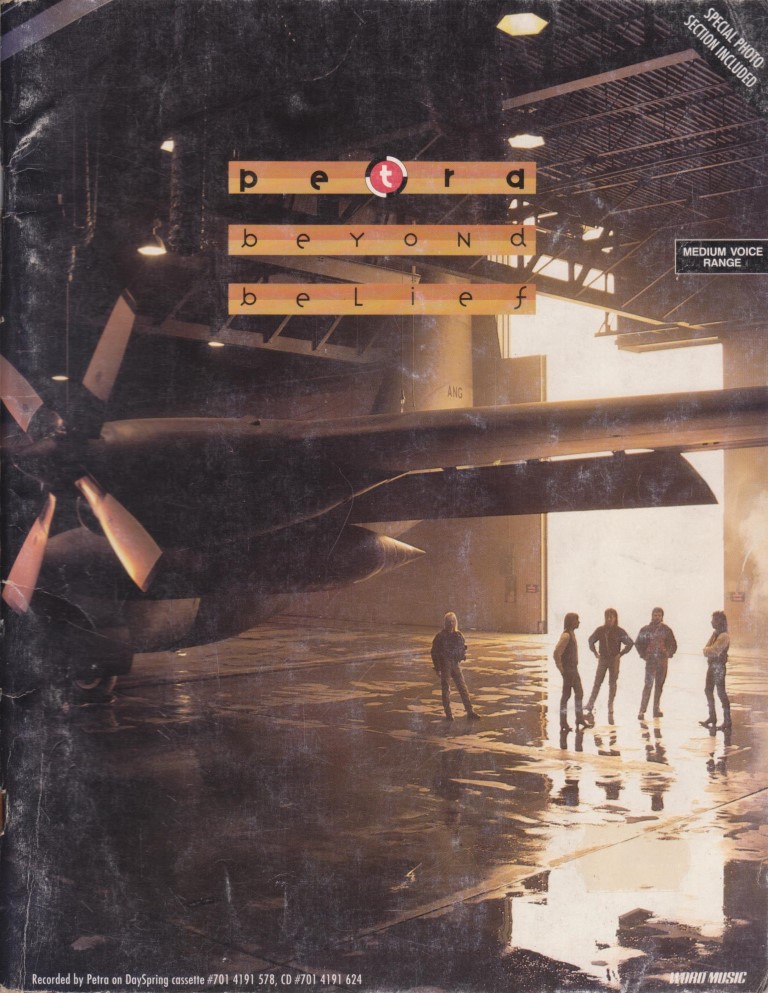 10 songs from Christian metal band, transcribed by Bryce Inman.
ISBN3010188498
heavy metal, christian rock
VG- softback with rubbed edges.
Bookseller label at foot of title page, middle 4pp photo section missing (pp47-50).
$20 B/B
Word Music 1990 stapled wraps, 95pp, 10 songs from Christian metal band.
[#4355 ]
PETRA

On Fire
SHEET MUSIC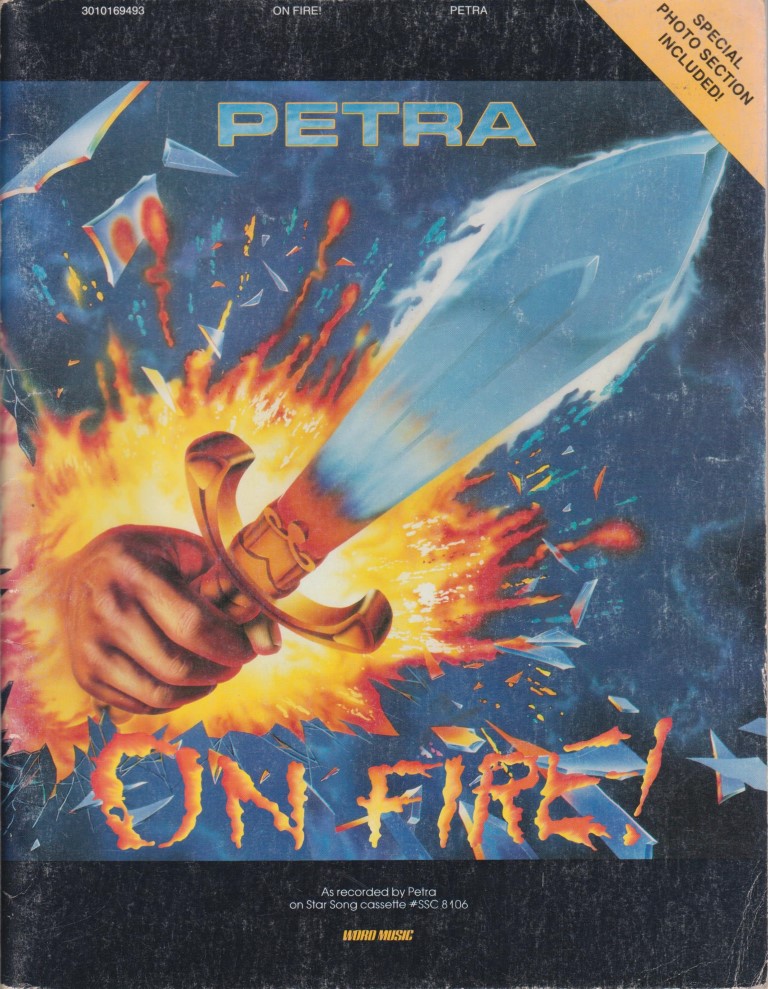 10 songs from Christian metal band, transcribed by Bill Wolaver.
ISBN3010169493
heavy metal, christian rock
VG- softback with light rubbing to edges.
Bookseller label foot of title page.
$20 B/B
Word Music 1989 stapled wrappers, 87pp with photo section.
[#4356 ]
STREISAND Barbara

Guilty
SHEET MUSIC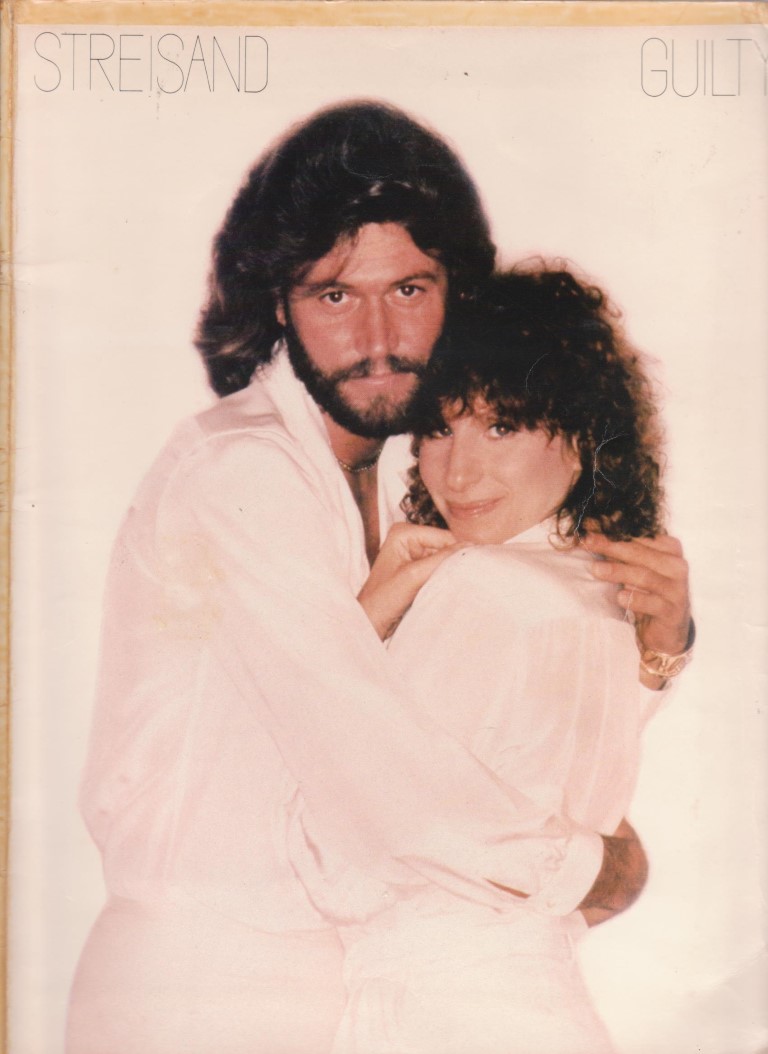 Musical notation for 9 songs
Guilty;Woman in Love; Run Wild; Promises; The Love Inside; What Kind of Fool; Life Story; Never Give Up; Make it Like a Memory.
G+ softback
The edges of wrappers taped with yellowed clear tape with tape residue offsetting to first and last pages.
$15 B/B
Chappell 1980, 63pp.
[#4357 ]
15/3/2020ev
MAHY Margaret

The Changeover: A Supernatural Romance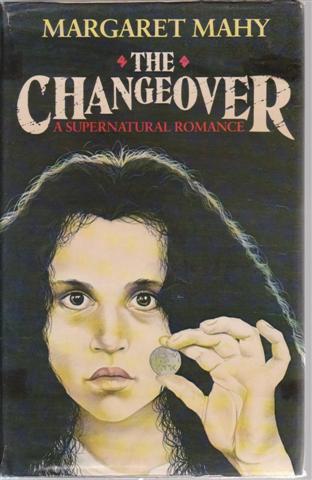 The face in the mirror. From the moment she saw it, Laura Chant knew that something dreadful was going to happen. It wasn't the first time she'd been forewarned. But never before had anything so terrible happened.
The horrifyingly evil Carmody Braque touched and branded her little brother – and now Jacko was very ill, getting steadily worse. There was only one way to save him.
Laura had to change over: had to release her supernatural powers. And that meant joining forces with the extraordinary and enigmatic Sorenson Carlisle…
A Carnegie medal-winning supernatural romance from Margaret Mahy, filmed in Christchurch in 2017 starring Timothy Spall and Melanie Lynskey
ISBN041652270X
new zealand, young adult fiction, first edition, supernatural
VG hardback in VG- dust jacket.
$45 C/C
Dent 1984 first edition, 214pp. [#2813/4344 ]
STRAUBEL C. R. edits

The Whaling Journal of Captain W.B. Rhodes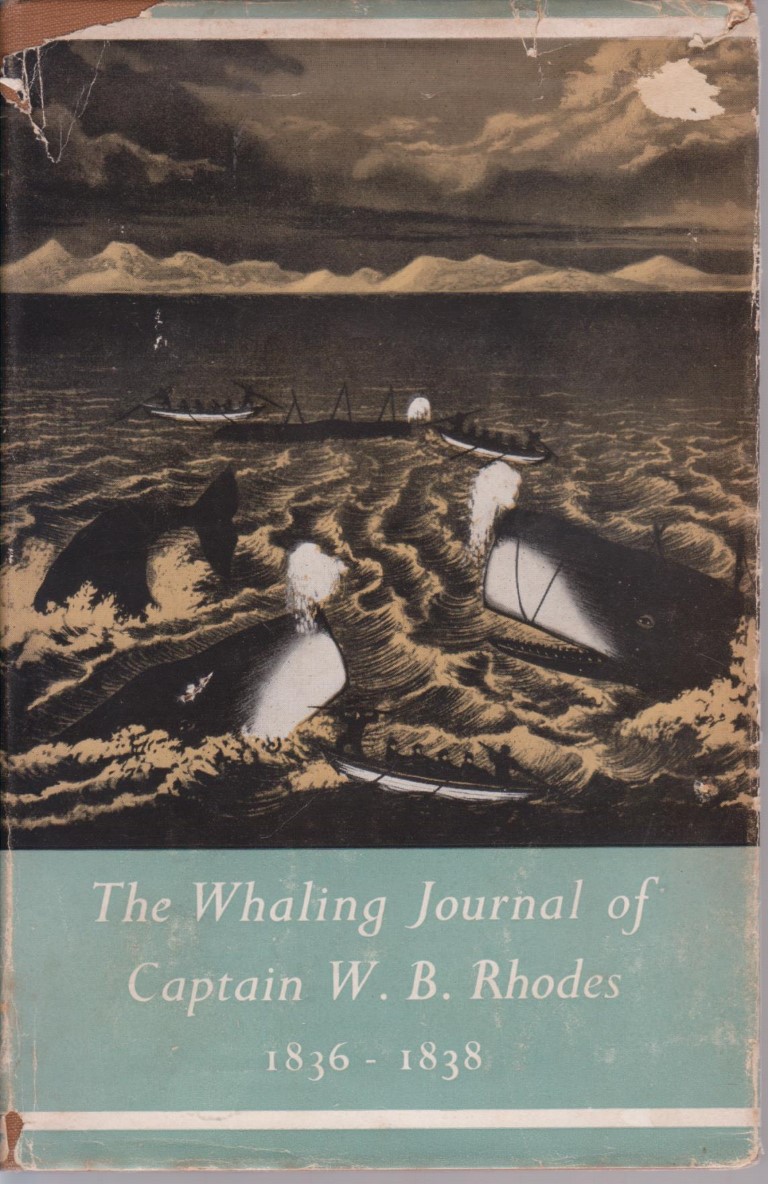 While engaged whaling on the Barque Australian of Sydney 1836-1838.
Rhodes whaling journeys ranged from Lyttelton to the Kermadec Islands, Tonga, New Caledonia and Sydney.
19th century, pacific, whaling, whaler, australian, new zealand, maori, lyttelton
VG hardback in G+ dust jacket with some edge chipping and minor loss
$35 C/B
Whitcombe and Tombs 1954 first edition, xxxviii 123pp + plates.
[#4345 ]
KINGSFORD A. R.

Night Raiders of the Air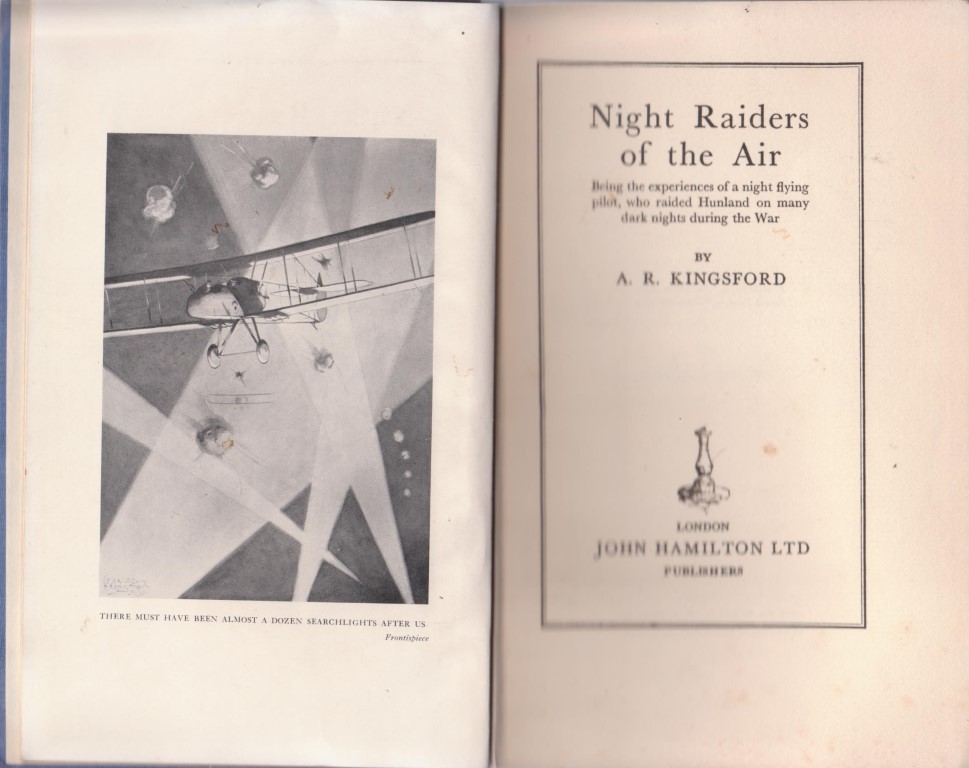 Being the Experiences of a Night Flying Pilot, Who Raided Hunland on Many Dark Nights During the War.
An exciting memoir written by a Kiwi in the RFC.
Alfred Reginald Kingsford left New Zealand in 1914, joining the RFC in 1917 and learning to fly at Northolt.
He was posted to 33 Squadron at Lincoln, flying against Zeppelins on night bombing raids before joining 100 Squadron in France early in 1918.
Royal Flying Corps, ww1, wwi, aviation, anzac, vintage
VG- hardback with no dust jacket.
School prize plate at front awarded to Eric Newell by Templeton District School 1935.
$45 C/C
Hamilton 1934 second printing, 208pp + plates.
[#4346 ]
CAFFYN Paul

The Dreamtime Voyage: Around Australia Kayak Odyssey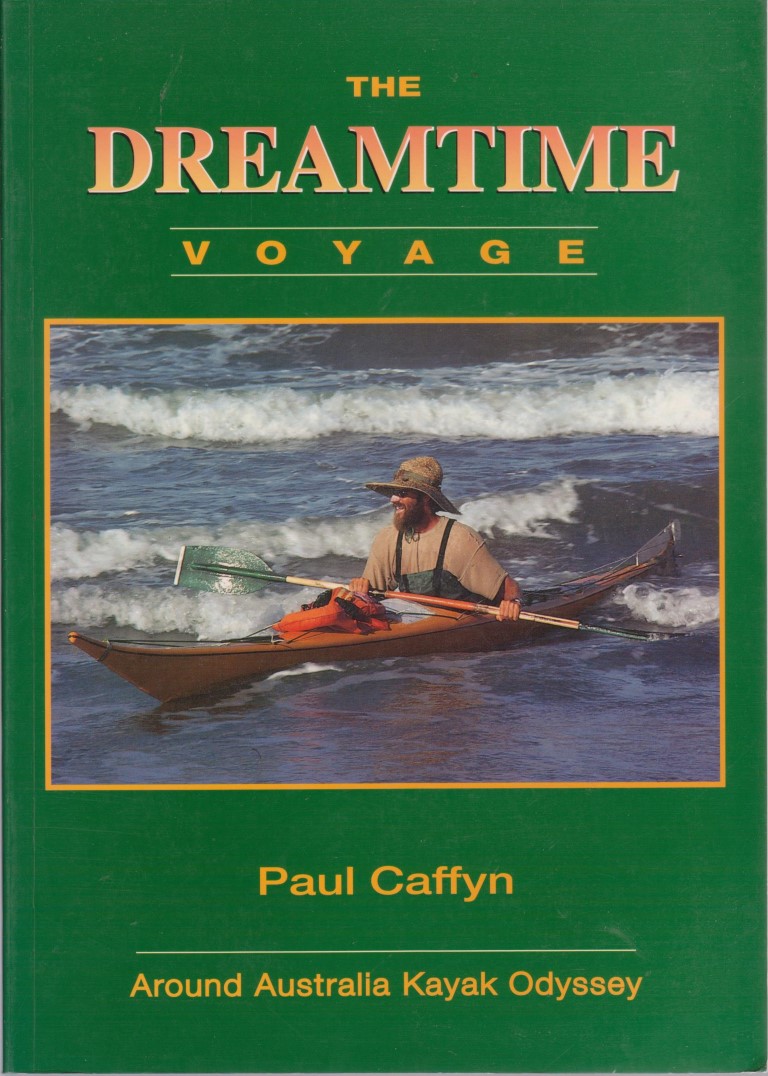 New Zealand West Coaster Paul Caffyn gives his own account of the first kayak circumnavigation of Australia.
Commencing in December 1981 it took him 360 days to complete the 9,420 mile journey.
First softcover printing of this rare book, complete with colour photos.
ISBN941679000259
exploration, kayak, canoe, australia, ocean kayak,
VG+ softback
$75 B/C
Kayak Dundee Press 1994 Second printing, 186pp.
[#4347 ]
POWNALL Glen

New Zealand Shells And Shell Fish: Collecting, Eating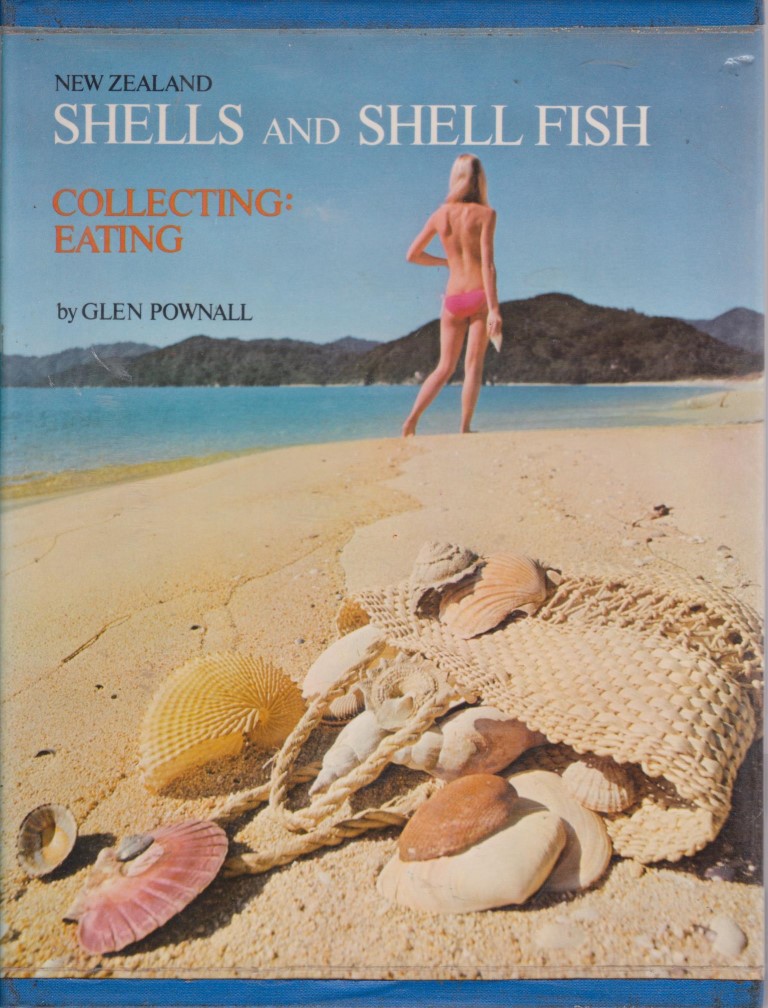 Nice retro title on New Zealand shellfish.
Four sections: Collecting, Identifying, Finding and Preparing Edible shellfish, Recipes.
With colour photographs and taxonomy.
ISBN0854670122
molluscs, mollusca, foraging, survival, seafood, kai moana
VG hardback in VG dust jacket
$20 B/C
Seven Seas publishing 1971 first edition, 87pp.
[#4348 ]
PRICE Mark

Getting Away with Murder: The Jennifer Beard Inquiry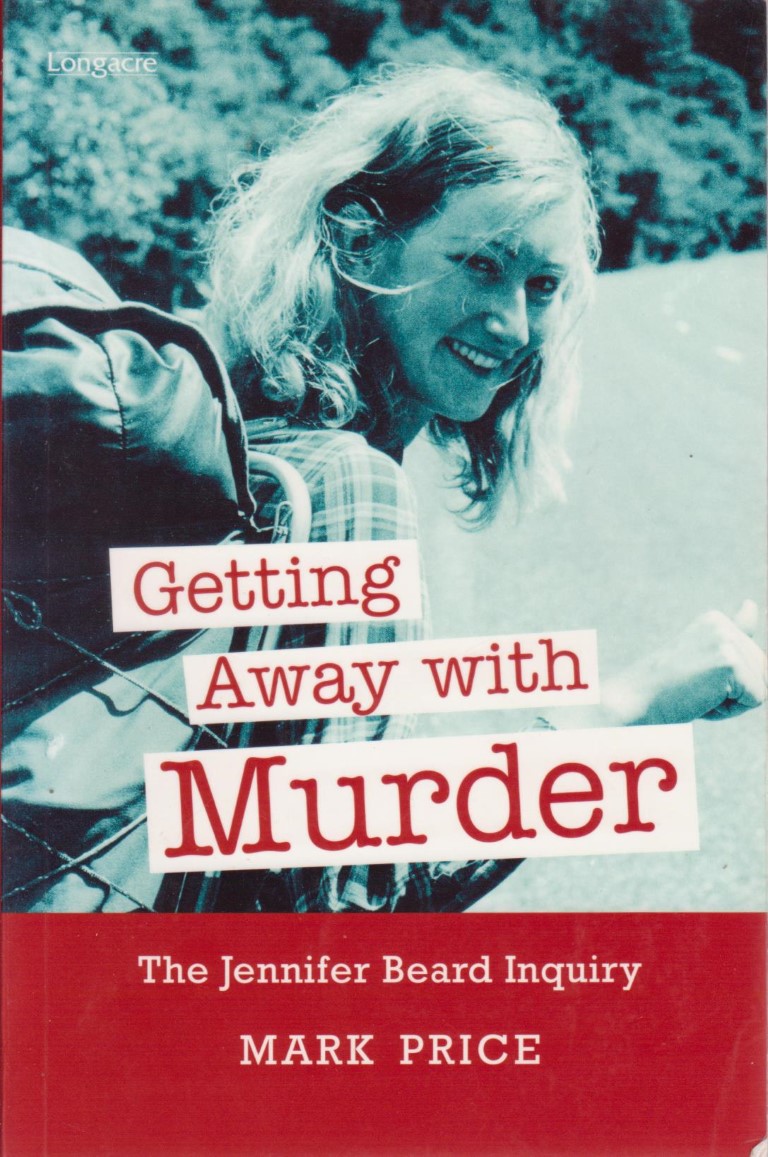 In 1969 Jennifer Beard was murdered as she traveled a remote road near Haast Pass.
At the time, the Jennifer Beard inquiry was described as the biggest manhunt in new Zealand's history.
One suspect stood out, yet despite physical evidence and eyewitnesses connecting him to the murdered woman, Gordon Bray was never charged and the case remains unsolved.
ISBN9781877361081
new zealand, murder, true crime, cold case
VG softback
$15 C/B
Longacre Press 2005 first edition, 304pp + plates.
[#4349 ]
TAYLOR Ivan D.

Let 'Em Go!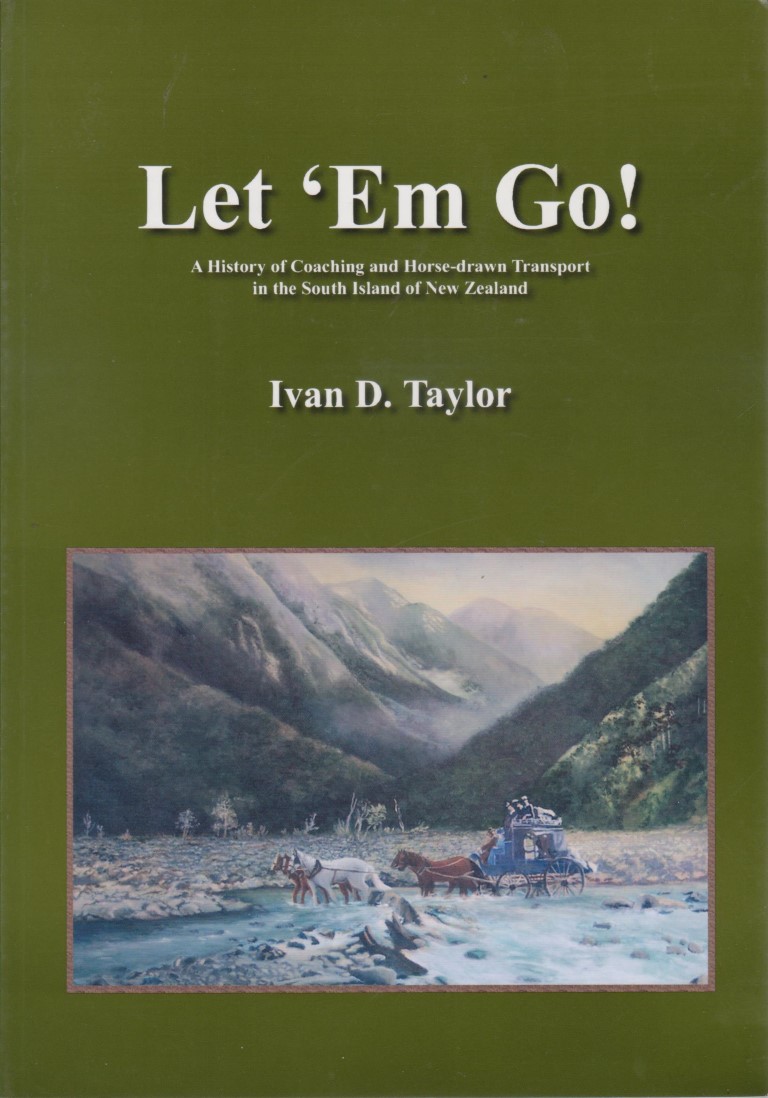 A History of Coaching and Horse-drawn Transport in the South Island of New Zealand
From the origins of coaching in the United States, its extension to the Australian goldfields, and the arrival of Charles Cole in Dunedin in 1861 to establish a Cobb and Co. service to Gabriels Gully and further afield.
Good information on Otago and Canterbury transport.
ISBN9780908708741
history, Hoyt, Chaplin, Cole, Newman, accommodation houses, coaching routes, carriages
VG softback, signed by the author
$65 B/C
Heritage Press 2008 first edition, 120pp.
[#4350 ]
10/3/2020ev
LEVINE Stephen

A Standard for the People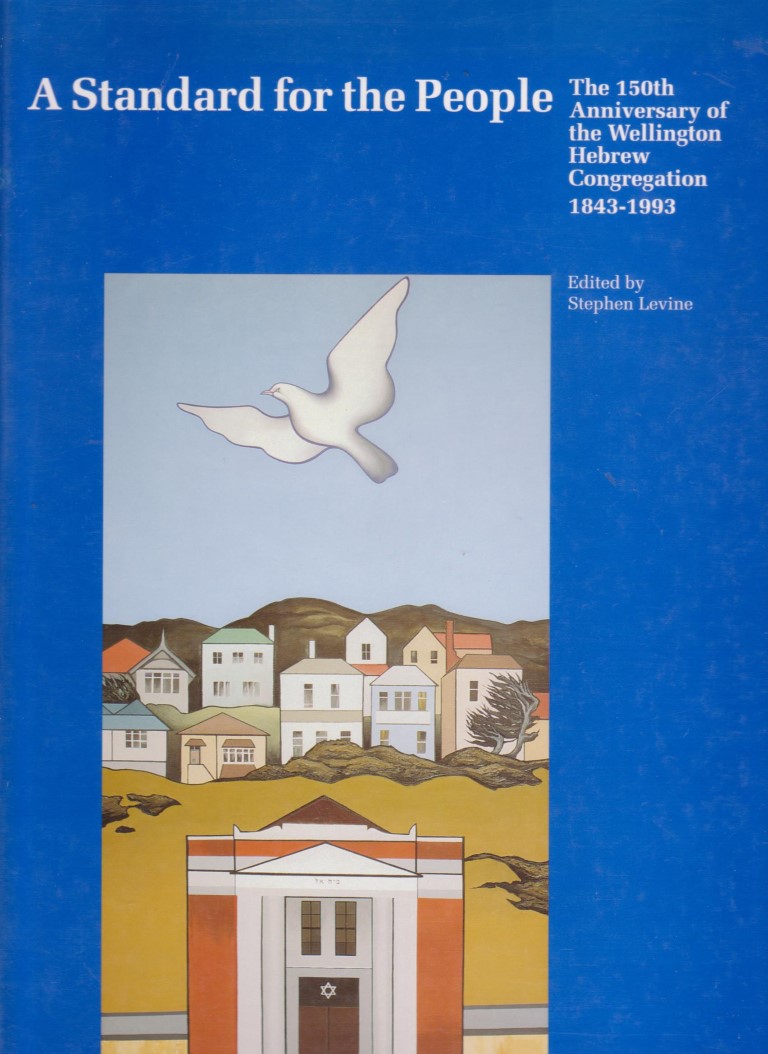 The 150th Anniversary of the Wellington Hebrew Congregation, 1843-1993.
A history of the Jewish community in Wellington from the earliest Jewish immigrants, establishment of the Synagogue, creation of Jewish schools and associations etc.
Limited to 1250 copies.
ISBN0908790821
judaism, hebrew, jews in new zealand, jewish history
VG hardback in VG dust jacket
$55 D/D
Hazard Press 1995 First Edition, 478pp.
[#4338 ]
WATERS Lance

Mostly a Farmer, 80 Years of Living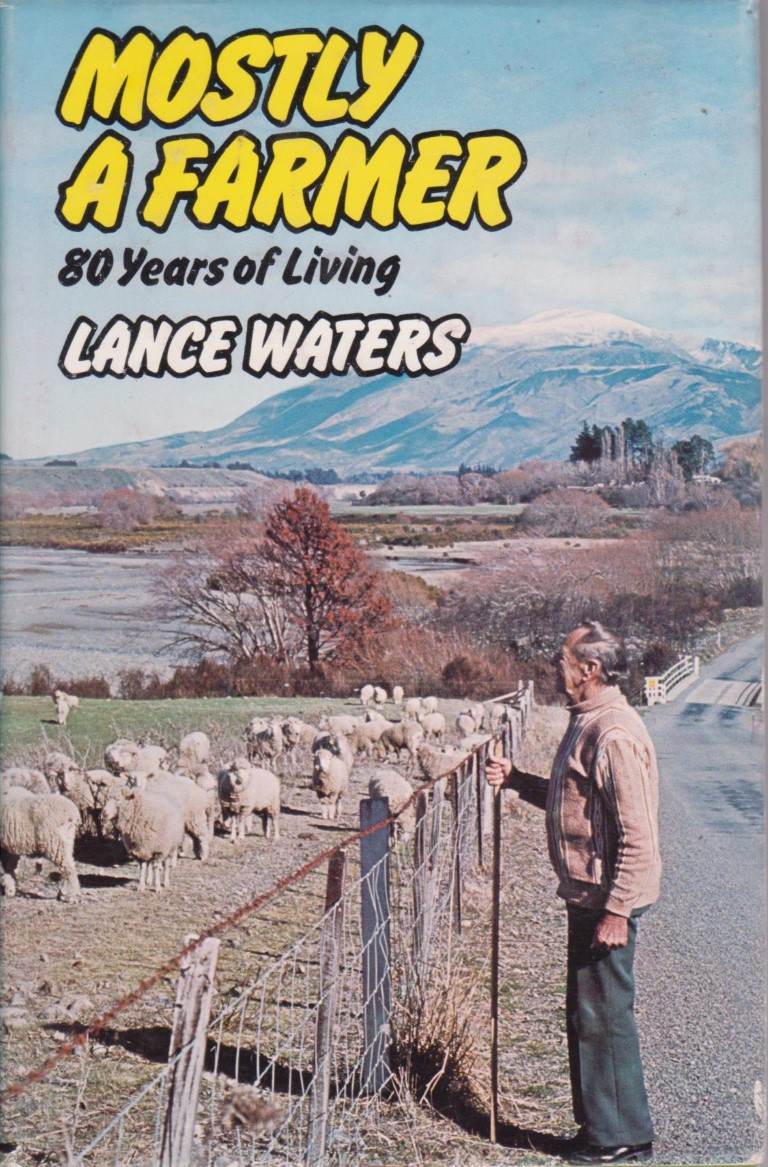 An autobiography by a farmer who has lived a long and interesting life, mainly in Marlborough.
He was there for the Murchison earthquake, and saw service overseas in WWI.
Good information on the social history of Murchison and surrounds.
ISBN0908561016
Awatere, Murchison, ww1
VG hardback in VG dust jacket
$30 C/C
Cape Catley 1976 First Edition, 193pp.
[#4339 ]
BUSHBY Tony

The Bible Fraud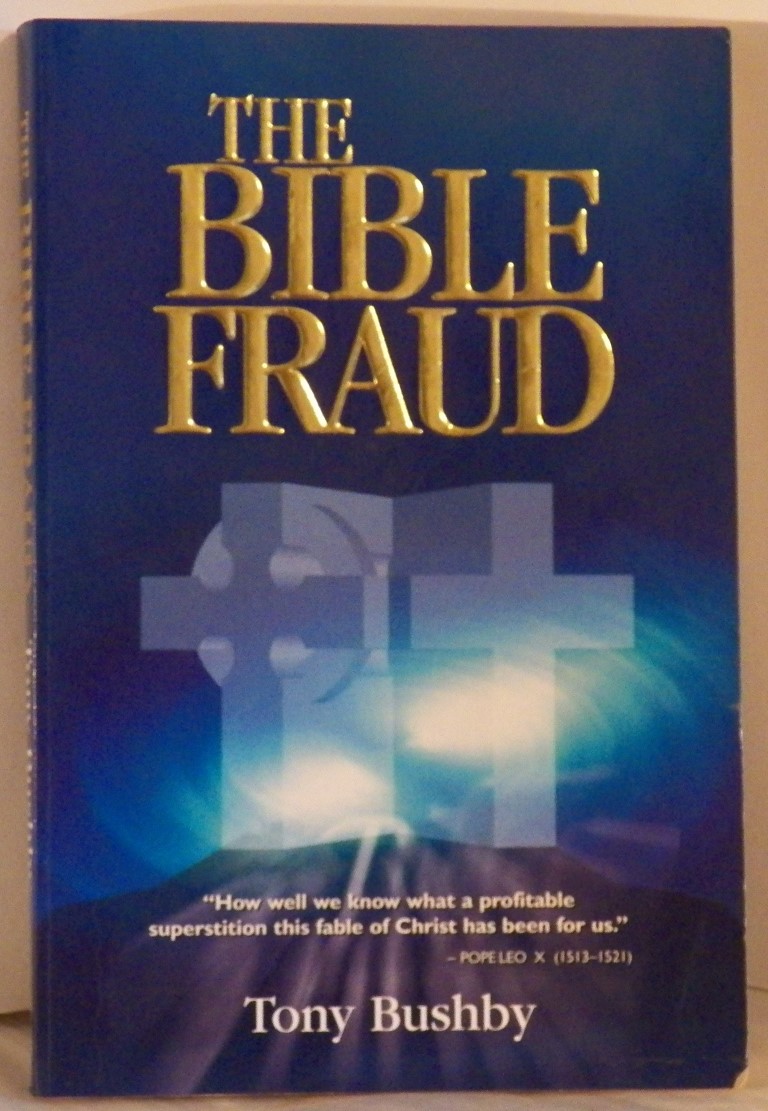 The Untold Story of Jesus and His Twin Brother, Judas Khrestus.
The truth about Rabbi Jesus and his twin brother, their birth, marriages and deaths, as well as the bloodlines that have resulted from events of that time.
King Rabbi Jesus is claimed to be an initiate of the Ancient Mysteries, and part of the Ancient Royal Lineages of Europe.
ISBN0957900716
christianity, religion, ancient mysteries, khrestians, jews, judaism, bloodline of jesus,
VG softback
$25 C/C
Joshua Books 2001 First Ediion, 271pp.
[#4340 ]
O'REILLY Peter

The Spirit of O'Reillys
The World At Our Feet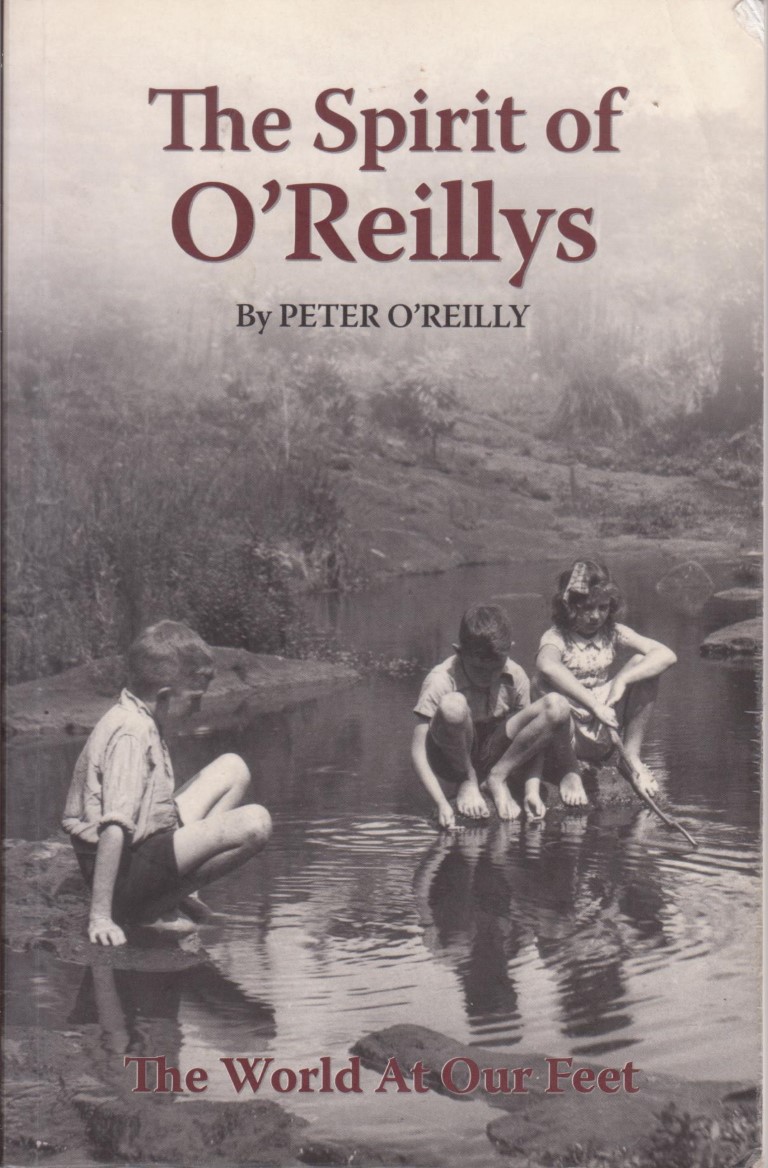 The O'Reilly family used axes and wagons to access the Lamington Plateau, building a remote Guest House in the mountains which still functions over 100 years later.
This family history shows how they have continued to contribute to the local and national community.
ISBN9780646496016
O'Reilly's Rainforest Retreat, australian family history, Lamington National Park, Queensland, McPherson Range
VG- softback, with author's gift inscription to first page.
$30 C/C
Peter O'Reilly 2008 First Edition, 269pp.
[#4342 ]
OVASON David

Lost Symbols?
The Secrets of Washington D.C.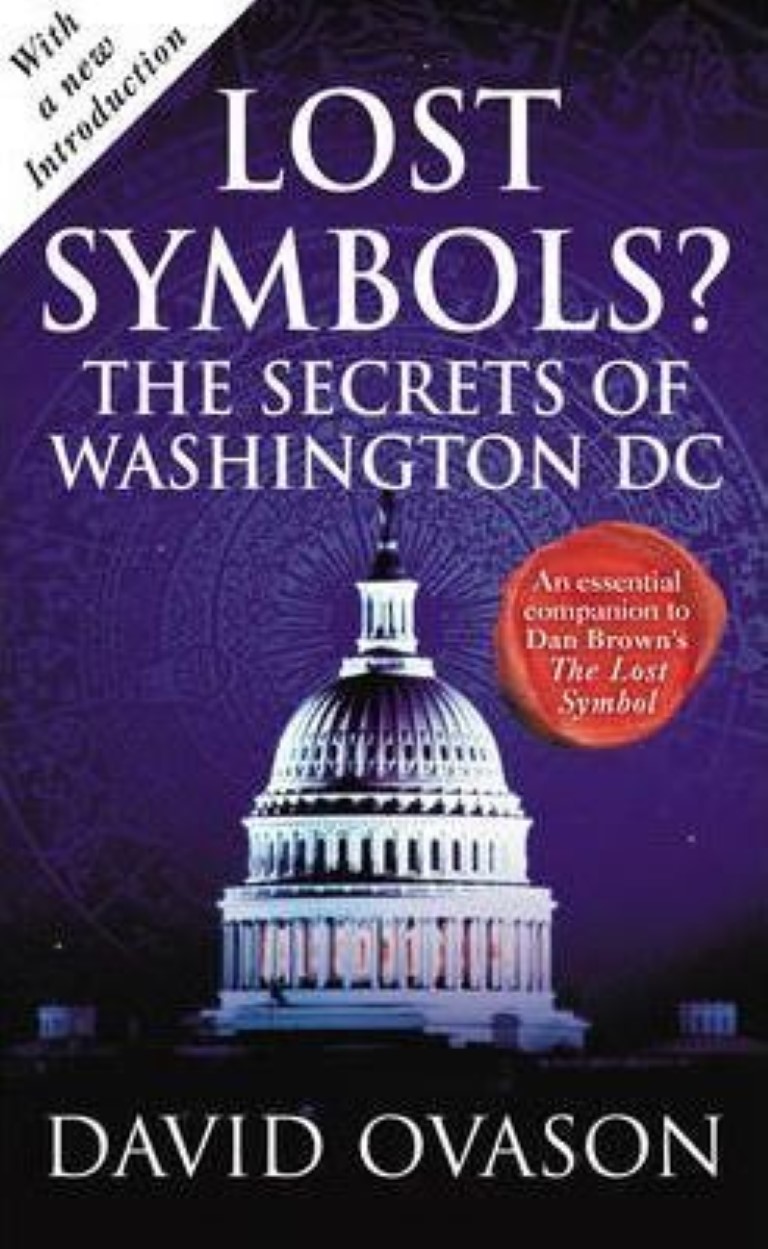 The intimate connections between the mysterious zodiacal symbols and the stellar lore of Washington, D.C. and the secret plan for the city.
There are over fifty complete zodiacs in Washington, D.C., Why did generations of architects and artists use this symbolism when designing this City of the Stars?
What or who drove them to create a city overflowing with such esoteric symbolism, and what is the meaning behind Washington, D.C.'s layout?
ISBN9780099548089
freemasonry, masonic, US history, secret societies, occult geography
VG paperback
$20 C/C
Arrow 2009 reissue of The Secret Zodiacs of Washingon D.C.. 635pp + photos.
[#4343 ]
7/3/2020ev
SMITH Sydney

Mostly Murder
An Autobiography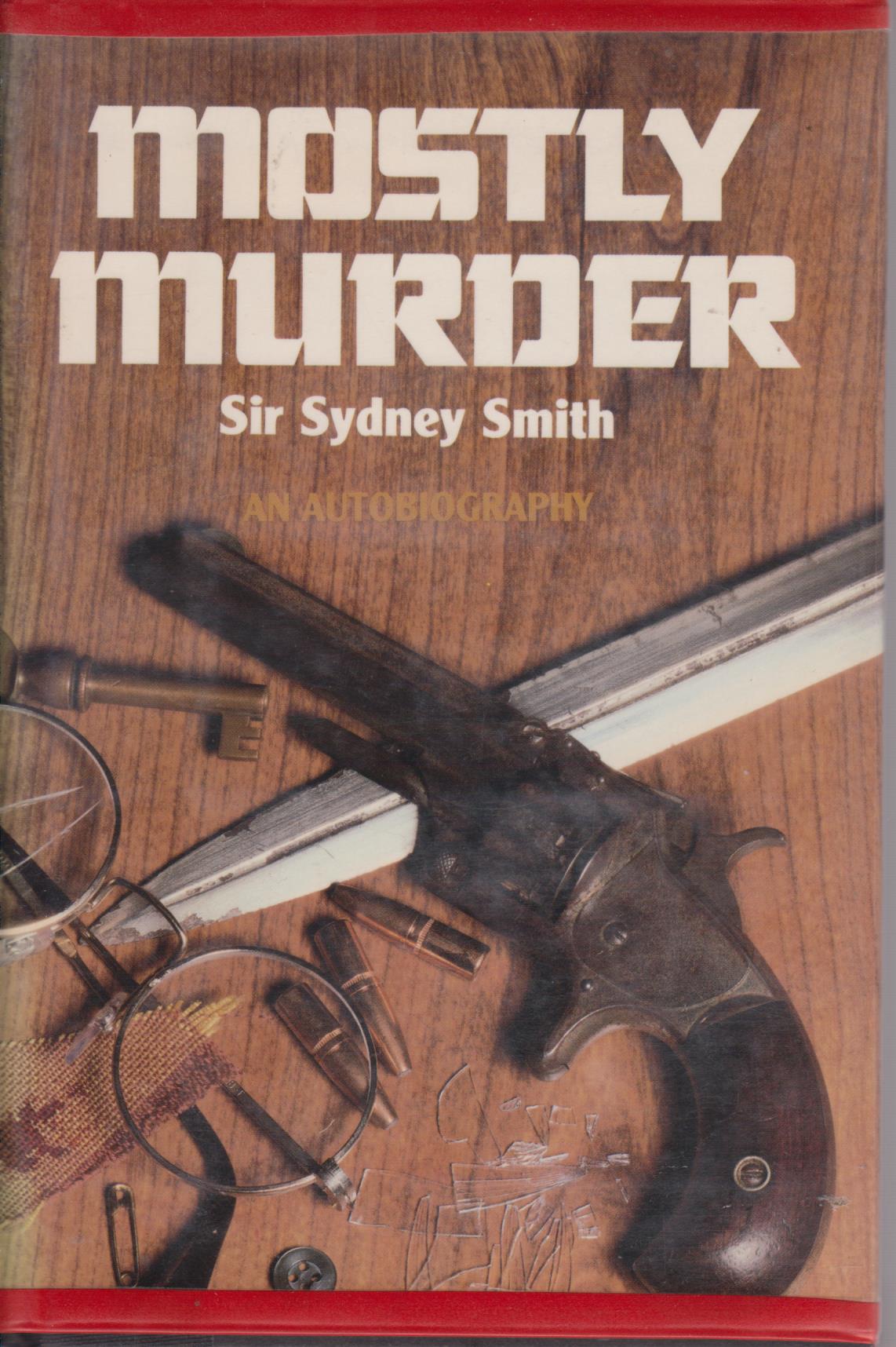 Sir Sydney Smith was a New Zealander who became famous as one of the Empires greatest pathologists.
With a new foreword by Professor Keith Simpson.
Includes Sidney Fox, Annie Hearn, Chrissie Gall, and the Ruxton cases, and the Auckland Arsenic Mystery of Mrs Wilson.
ISBN0880293063
true crime, criminology, pathology, forensic pathology, memoirs,
VG hardback with VG dust jacket.
$15 C/C
Dorset Press 1988 first thus after 1959 original, 318pp + photos.
[#4336 ]
McNEISH James

The Sixth Man: The Extraordinary Life of Paddy Costello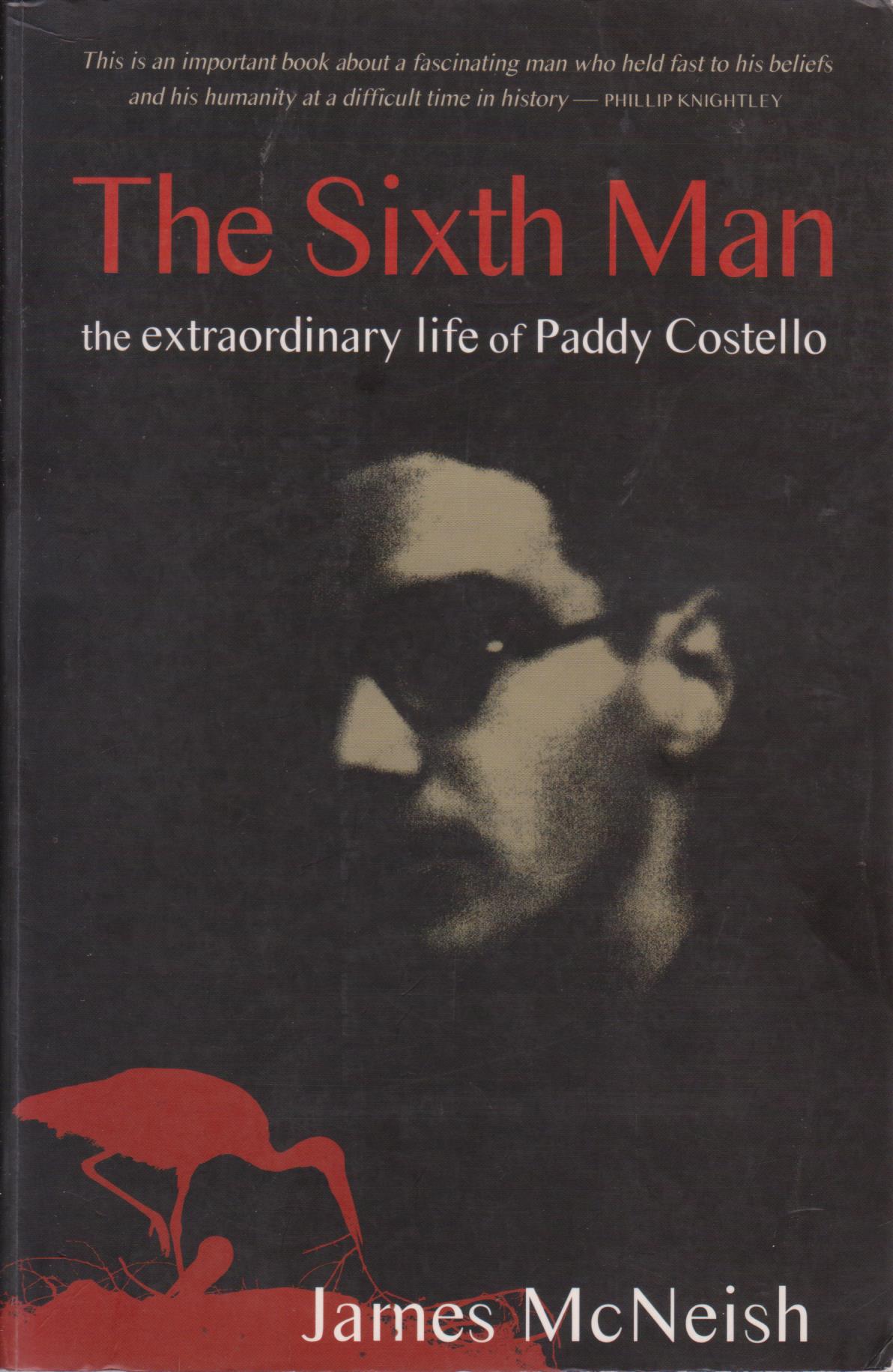 General Freyberg's favourite Intelligence officer who held pre-war Communist views, was long rumoured to be a spy for the Soviets.
Philip Knightley's preface concludes; "This long overdue biography sets the record straight. It convincingly shows that the slim evidence for the traitor charge was invented, exaggerated and misinterpreted."
ISBN9781869418915
new zealand, biography, diplomacy, espionage, communism, cold war
VG softback
$20 C/C
Vintage 2007 first edition, 414 pp + photos.
[#4337 ]
© Fortuna Books (NZ).