LATEST ARRIVALS, RECENT LISTINGS

Some of these items may have been sold, as this list is an indication of our new stock entries only and is not updated when items are sold until we delete old entries quarterly.

All these fortunabooks.com prices are in New Zealand dollars.
Recent uncataloged stock CLICK HERE
Some non-book items (board games, movies) CLICK HERE
12/8/2017 ev
BUTLER David with foreword by Gerald Durrell.

Quest for the Kakapo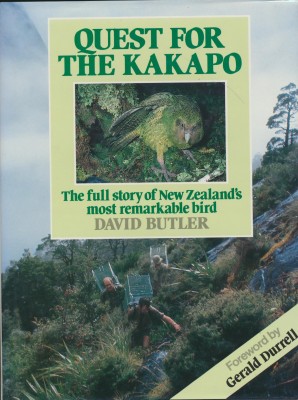 The full story of the efforts by the Wildlife Service to safeguard the future of New Zealand's most endangered and fascinating bird. Includes information on the pioneering work of Richard Henry, captive breeding and island transfer successes, and details of Kakapo biology and behaviour.
ISBN9780790000657
VG hardback with VG dust jacket
This copy is inscribed "Best wishes, David Butler".
$45 B/C
Heinemann Reed 1989 First edition, 136pp.
[#3398 ]
POPE Diana and Jeremy

Mobil New Zealand Travel Guide
North Island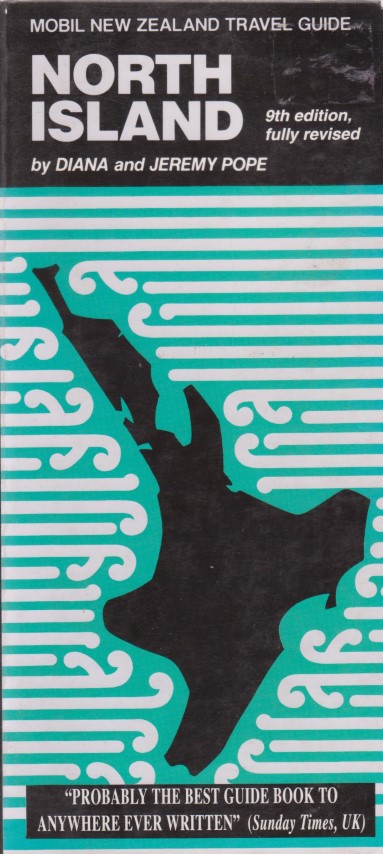 One of the best travel guides to New Zealand, with detailed historical information as well as current points of note. Valued by tour guides for the local history notes.
ISBN9780790004364
VG+ softback
$20 B/C
Reed 1996 9th edition fully revised, 326pp.
[#3400 ]
BERNDT Ronald M. and Catherine Helen,

The World of the First Australians
Aboriginal Traditional Life: Past and Present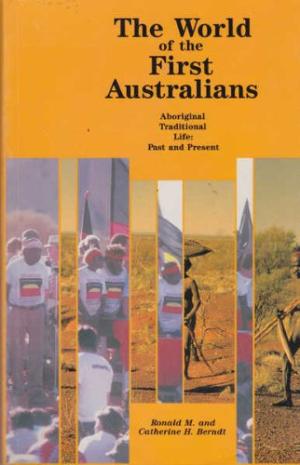 A comprehensive reference covering a wide range of traditional Aboriginal societies and cultures on the Australian continent.
This draws together the threads of Aboriginal belief and practice in general terms, and brings together material from over 40 years of the authors' anthropological research and fieldwork from many parts of Australia, supplemented with comprehensive statements from other sources.
It concentrates on the past and present traditional life of Aboriginal Australians, and the changes that have overtaken them.
Covers: social organisation, economic adaptation, relationship to land and resources, growing up and getting married, religious belief, myth and ritual, forms of sorcery and magic, law and order, oral literature and visual art.
ISBN0855751843
VG softback
$30 B/D
Aboriginal Studies Press 1988 fifth edition reprinted with additions, 608pp.
[#3401 ]
SAMPSON F. Bruce

Early New Zealand Botanical Art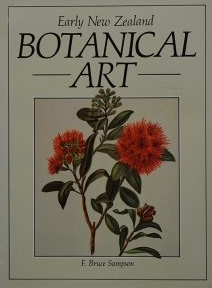 A survey of the history of New Zealand botanical art from the rarest and most famous plant books. From the scientific observations of the first European voyagers, to the amateur and professional botanists of the Victorian period.
ISBN047400015X
Flora, Botanical Art, Prints
VG hardback in VG dust jacket
$40 B/D
Reed Methuen 1985, 142pp + 48 plates
[#3402 ]
MOON Geoff

New Zealand Forest Birds and Their World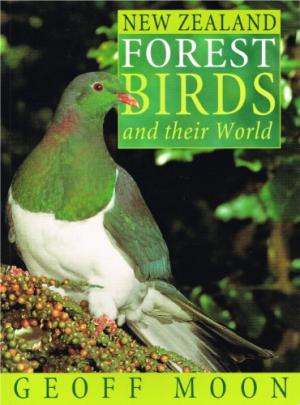 Drawing on thousands of hours spent poised behind a 300mm lens, Geoff Moon presents a visual and written portrait of the most important birds of the New Zealand forest.
Arranged in taxonomic order are nearly 30 species, including the bellbird, fantail, kingfisher, kiwi, kokako, morepork, tomtit, kakariki, saddleback, stitchbird and tui.
Enriching the photography are Geoff's personal notes, amassed, like his photographs, from decades of observation.
ISBN9781869661960
VG softback
$20 B/C
New Holland Publishers 2010, 143pp.
[#3403]
MORRIS Rod and Hal Smith

Wild South
Saving New Zealand's Endangered Birds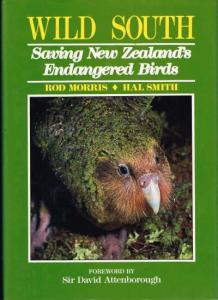 The background to the conservation efforts to save New Zealand native birds, as well as an account of the extinct Moa and Huia. With mntions of those who helped bring species back from the edge of extinction. Includes Kea, Kiwi, Takahe, Black Stilt, Saddleback,Kakapo, Black Robin, Yellow-eyed Penguin, Kokako.
ISBN090869038X
VG hardback in VG dust jacket. With presentation inscription to title page from Rod Morris.
$30 B/C
TVNZ / Century Hutchinson 1988, 234pp.
[#3404 ]
YALDWYN, J. C.

Preliminary Results of the Auckland Islands Expedition 1972-1973
From Reports of Participants to the Director-General of Lands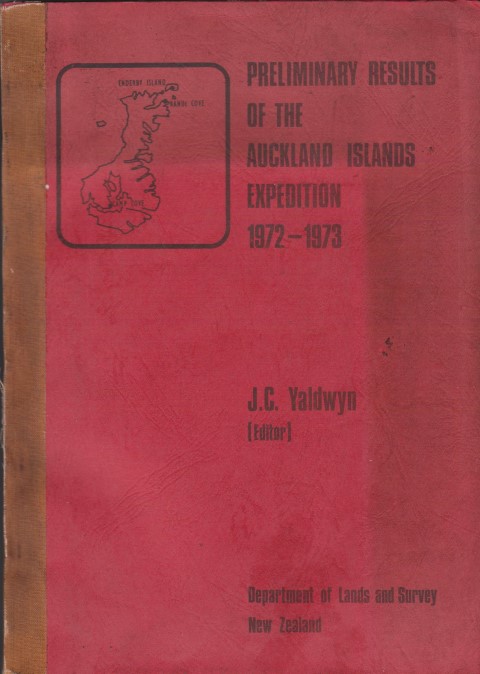 A full survey of the island including natural history and human activities. Includes native and introduced animals, abandoned settlements etc.
G+ softback with some smoke soiling to covers and edges. Linen spine. Ex-library with stamps, issue slips at rear.
$175 B/D
The Department of Lands and Survey 1975, 447pp.
[#3405 ]
PHILLIPS Jock and Chris Maclean

In the Light of the Past
Stained Glass Windows in New Zealand Houses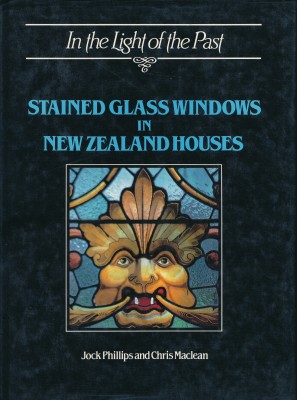 Covers the architectural use of stained glass in New Zealand domestic buildings. Period covered is from 1890s to the 1970s. Includes specific craftsmen and their designs.
ISBN0195581032
VG hardback in VG dust jacket. Light wear, one private library stamp and pen name to endpaper.
$45 B/C
Oxford University Press 1983, 143pp.
[#3406 ]
DOUGHERTY Ian

Arawata Bill
The story of legendary gold prospector William James O'Leary.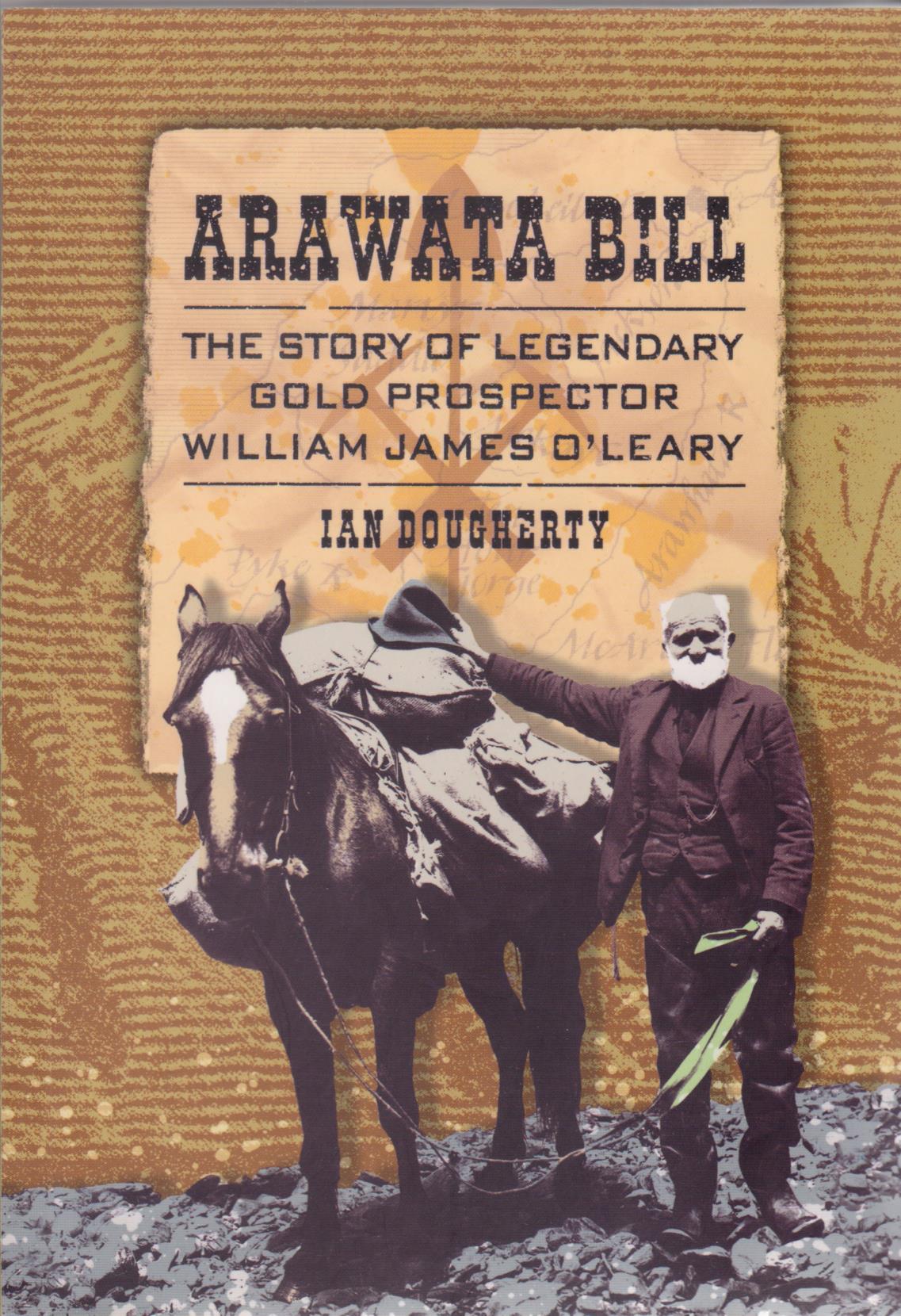 William James O'Leary (1865-1947) was a prospector for gold and other minerals in Otago and Westland, making new tracks in unexplored areas. His astonishing endurance, tenacity, and eccentricity captured the imagination of those who met and knew him, and those who have only heard his legend. Denis Glover immortalised him in his famous poem 'Arawata Bill'. This new edition includes information that has only recently come to light.
ISBN9780908988150
VG softback
$25 B/B
Exisle publishing 2005 New Revised edition, 196pp.
[#3407 ]
BOYLE Vince

The Fastest Old Man in the World
The Derek Turnbull Story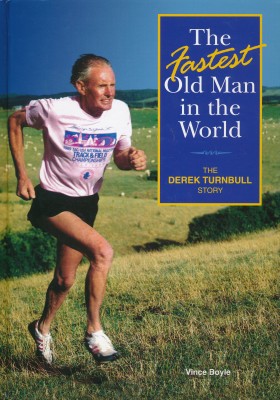 Derek Turnbull set his first record in world masters competitions in 1977, aged 51, following up with 25 age-group world records and winning 28 World Masters Games gold medals. He competed in many events including cross country and marathon. A farmer in Southland he was involved in competitive running until his death in 2006, just before his 80th birthday.
ISBN9780473111373
VG+ hardback
$30 B/C
Pat Turnbull 2006, 256pp. Illustrated.
[#3408 ]
JOLL Gary

To Alaska to Hunt
New Zealand hunter Gary Joll and friend bag big game in Alaska, including bull moose, caribou and black and grizzly bears, Also getting antelope and deer in Wyoming, Entertaining and dramatic accounts.
ISBN0908565801
VG- softback
$35 C/B
John McIndoe 1978, 148pp.
[#3409 ]
CUTHBERTSON Ken

Pighunting in New Zealand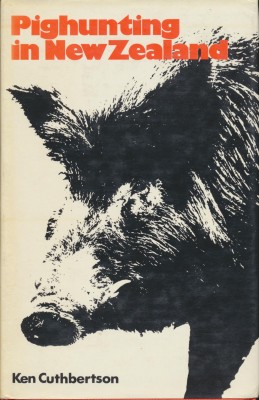 Complete guide to preparing for, and what to do during and after a successful pig-hunt. From choosing the best type of dogs and guns, to stalking and finally butchering the carcass. Ken has spent a lifetime pighunting and has a lot of practical knowledge for the beginner and experienced hunter.
ISBN0589008293
pigs, hunting, stalking, dogs, bush carbines
VG hardback in VG dust jacket with sunfading to spine.
$40 C/C
AH and AW Reed 1974 first edition, 186pp + plates.
[#3413 ]
23/7/2017 ev
LETHBRIDGE Christopher

The Wounded Lion
Octavius Hadfield, 1814-1904.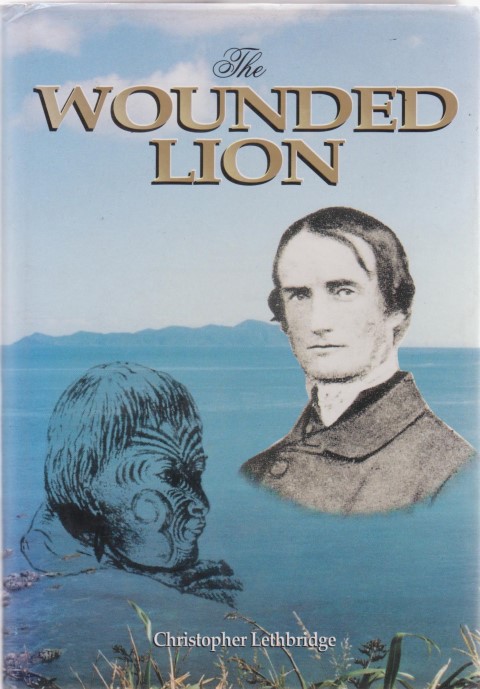 The life of a pioneer missionary, friend of the Maori, and Primate of New Zealand.
Hadfield arrived in 1838 to work for the Church Missionary Society, and became associated with Te Rauparaha.
ISBN0908563523
VG- hardback in VG dust jacket. Small name label to endpaper. SIGNED TO TITLE PAGE BY AUTHOR.
$45 C/C
Caxton Press 1993, 319pp including plates.
[#3373 ]
OGILVIE Gordon

Moonshine Country
The Story of Waitohi, South Canterbury.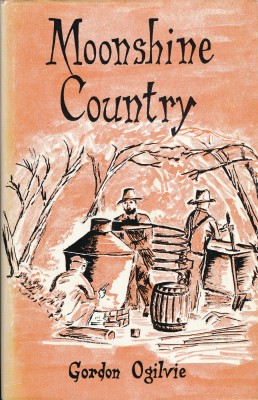 A history of Waitohi, near Temuka in South Canterbury. From Maori times to European settlement and with some time spent on the period of moonshining and illegal alcohol distilling. With a chapter on the pioneer aviator and inventor Richard Pearse.
VG hardback in VG dustjacket with sun faded spine (as usual)
$25 C/C
Caxton Press 1971, 208pp.
[#3374 ]
TAYLOR Nancy M.

The Journal of Ensign Best
1837-1843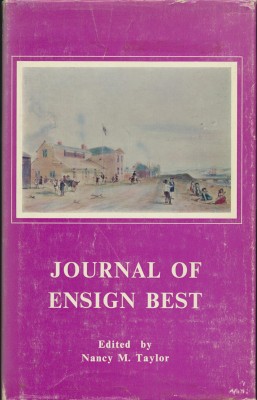 Taylor edits Best's personal Journal where he descirbes his time in New Zealand and Australia as an Army Officer serving onboard a convict ship. Includes observations of New South Wales, Norfolk Island, and New Zealand with observations on Maori and New Zealand settlements.

VG hardback in VG dust jacket with sunned spine
$30 B/D
Govt. Printer 1966, 465pp + plates.
[#1774 / 3375 ]




.

POWELL A.W.B.

Native Animals of New Zealand
Auckland Museum Handbook of Zoology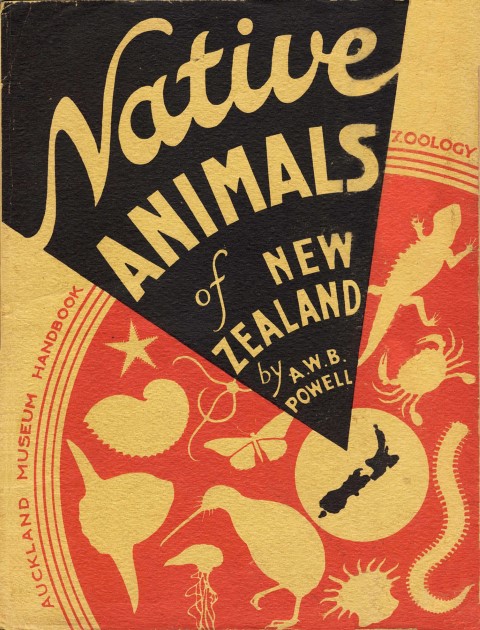 A nice copy of this authoritative handbook. Line illustrations throughout to help identify New Zealand wildlife. Includes mammals, birds, reptiles, but the bulk focuses on seashore life such as molluscs, crustaceans and fish.
VG- softback, minor soiling to covers.
$15 B/B
Auckland Institute and Museum 1975, 96pp.
[#3376 ]
BARNZ Billy

Raising the Bar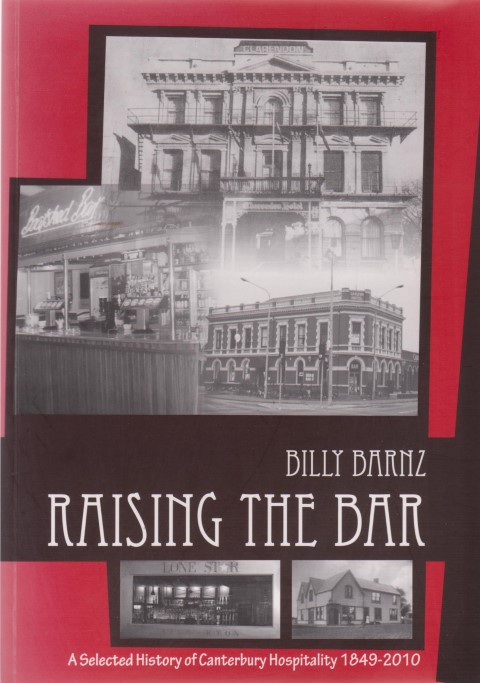 A selected history of Canterbury hospitality 1849-2010. The history and legends of the hotels, bars and publicans of Christchurch. The whole nature of liquor licensing and licensed premises in Canterbury is covered. Many of the hotels and bars have now been destroyed due to the 2010 and 2011 earthquakes.
ISBN9780473198008
VG softback THIS COPY is signed "To the Mighty Quinns" by the author to title page.
$40 B/D
Hospitality Association of New Zealand (2011), 324pp.
[#3377 ]
FRAME Janet

The Lagoon and other stories
Illustrated by Karin van Roosmalen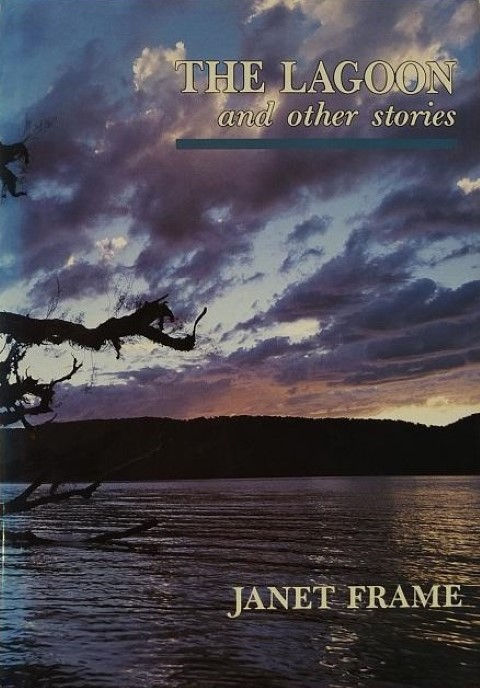 Fortieth anniversary publication, with pencil illustrations.
ISBN9781869410759
VG- hardback in VG- dust jacket. A gift inscription has been blacked out to free end paper. Dust jacket sun faded to rear panel.
$15 B/C
Random Century 1990, 98pp.
[#3378 ]
SCOTT Dick

Stock in Trade
Hellaby's First Hundred Years 1873-1973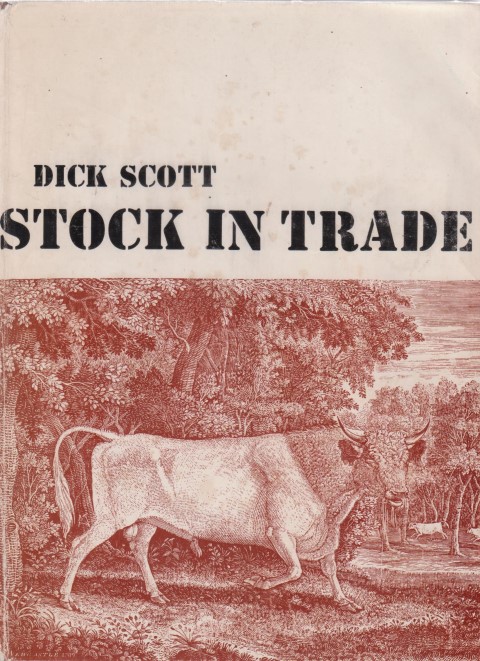 History of R and W Hellaby Ltd. from beginnings in 1873 as a butchery with two brothers, to a fmeat processing freezing works and an international exporter.
VG- hardback with G+ dust jacket. Jacket has been pasted to the book endpapers by the flaps.
$10 B/C
Southern Cross Books 1973, 176pp.
[#3379 ]
POPE Diana and Jeremy

Mobil New Zealand Travel Guide
South Island, Stewart Island and the Chatham Islands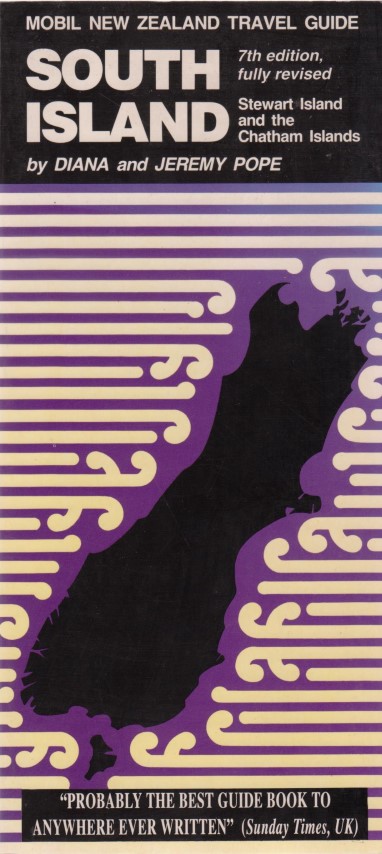 One of the best travel guides to New Zealand, with detailed historical information as well as current points of note. Valued by tour guides for the local history notes.
ISBN9780790004358
VG+ softback
$20 B/C
Reed 1995 7th edition fully revised, 422pp.
[#3380 ]
ROCHE Stanley and Grace Morton

Foreigner, the Story of Grace Morton (nee Botham)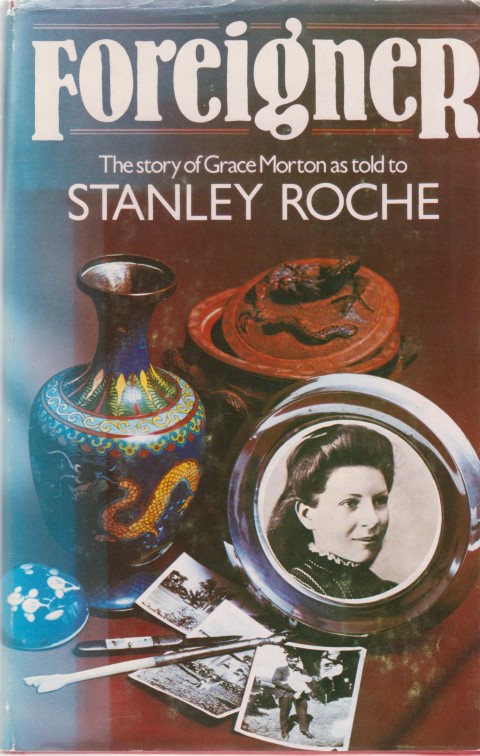 Memoir/ biography. Raised in China by Missionary parents. Eucated at Cambridge to teach. With her husband she was in Czechoslovakia during the Nazi Occupation and for eight months helped to smuggle Jews out before fleeing and settling in New Zealand.
ISBN0195580443
VG hardback in VG- sun faded dust jacket.
$20 C/C
Oxford University Press1979, 215pp.
[#3381]
OGONOWSKA-COATES Halina

Krystyna's Story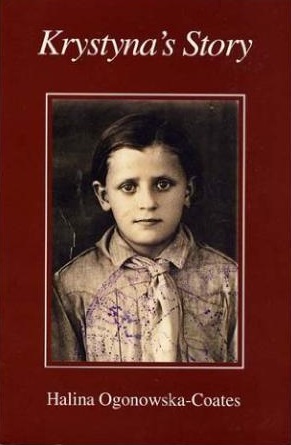 The author has written an account based on the experiences of the many dispossed Poles who made it to New Zealand after being expelled by the Soviets. Krystyna is one of 732 'Polish children' who survived forced deportation to the Soviet Union and was given a home in New Zealand in 1944. Her remarkable story, a composite portrait drawn from interviews with Polish survivors, begins in a peaceful Polish village and follows her family's harrowing journey to a labor camp in Siberia, the terrible flight to freedom, and Krystyna's lonely voyage to a safe refuge in New Zealand
ISBN0908704852
VG softback, some pencil notes inside rear cover
$10 C/B
Shoal Bay Press 1998, 156pp.
[#3382 ]
JOYCE James edited by Neri Johnson

Dubliners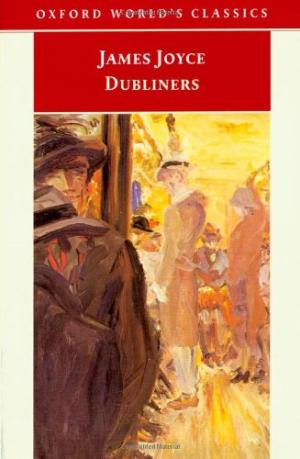 Complete edition with introduction, bibliography, appendices, maps and explanatory notes.
ISBN0192839993
VG paperback
$8 C/B
Oxford World's Classics 2000, lx+279pp.
[#3383]
KING Stephen

Firestarter
first edition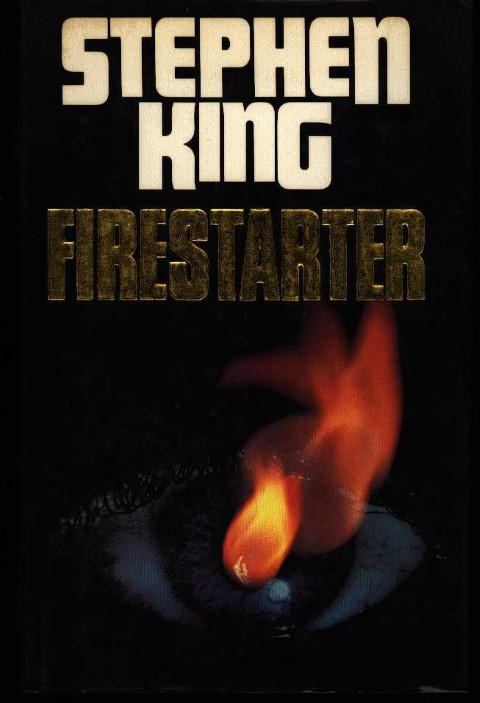 Good copy of the first UK issue of this Stephen King thriller. Paper stock age browned as usual for this publication.
ISBN0354045253
VG- hardback in VG- unclipped dust jacket with minor handling wear.
Minor dust soiling to book boards.
$45 B/C
MacDonald1980, 428 pages.
[#3384 ]
SATCHELL William

The Land of the Lost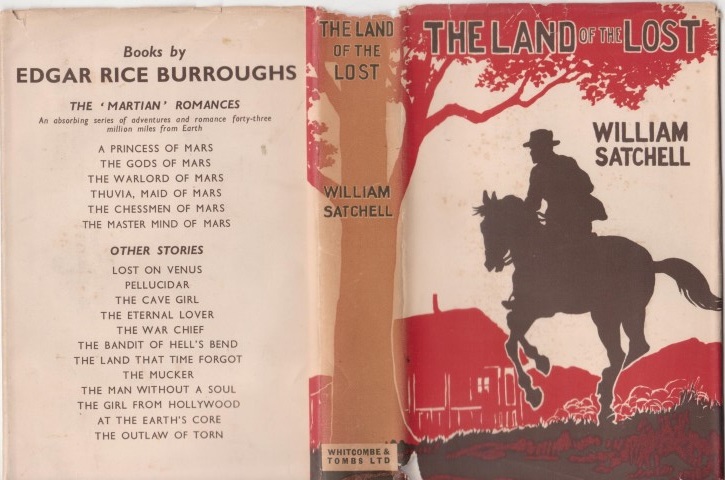 A Tale Of The New Zealand Gum Country in the far North at the turn of the 20th century.
VG hardback in VG- dust jacket with some minor chipping loss and archival repaired edge tears. With the book label of Sadie Balkind.
$25 C/C
Whitcombe and Tombs 1939 Third edition, 310pp.[#3386 ]
SAUNDERS Larry

The Canterbury Rugby History 1879-1979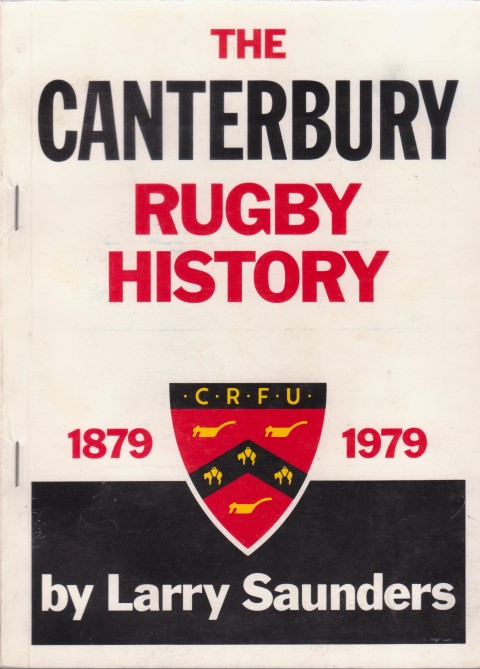 Centennial publication of the C.R.F.U. recording the history of the club. Chronological history plus records and staistics.
VG softback
$20 C/B
Canterbury Rugby Football Union 1979, 144pp.
[#3387 ]
MULCOCK Anne

Landscape With Figures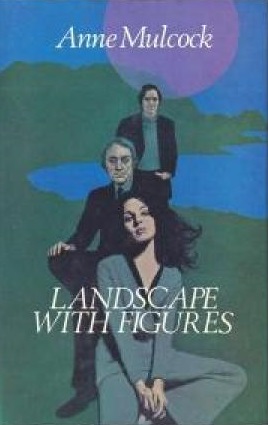 A restless High Country farmer's wife takes up painting as an escape from monotony and embarks on an affair.
ISBN070912947X
VG+ hardback in VG+ dust jacket
$15 C/B
Whitcombe and Tombs 1971 FIRST EDITION, 239pp
[#3392 ]
STRANGE Glyn and Traduction per Pierre Daprini

No Glory Without Effort
Pas de Gloire Sans Effort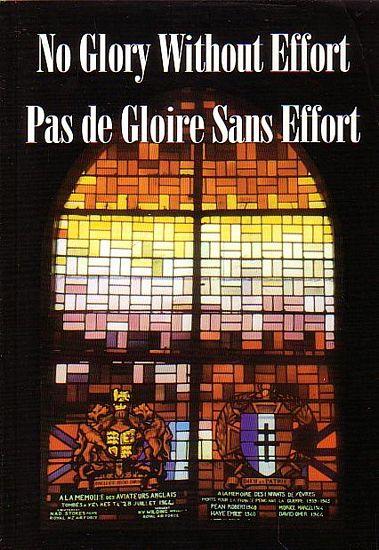 RAF Lancaster Bomber NE148 "howzat" AA-H of RAF 75 (NZ) squadron - was downed on a bombing raid to Stuttgart on 29th July 1944. Pilot Noel Alfred Deale Stokes lost his life while piloting the aircraft away from the French village of Yevres. This is an account of the incident and the survival of his crew members, aided by french civilians.
ISBN0958220158
VG softback
$20 B/A
Clerestory Press, (2004) 2010 reprint, 56pp.
[#3393 ]
ST ANDREWS COLLEGE

St Andrews Collegian 1965
Issue XLVII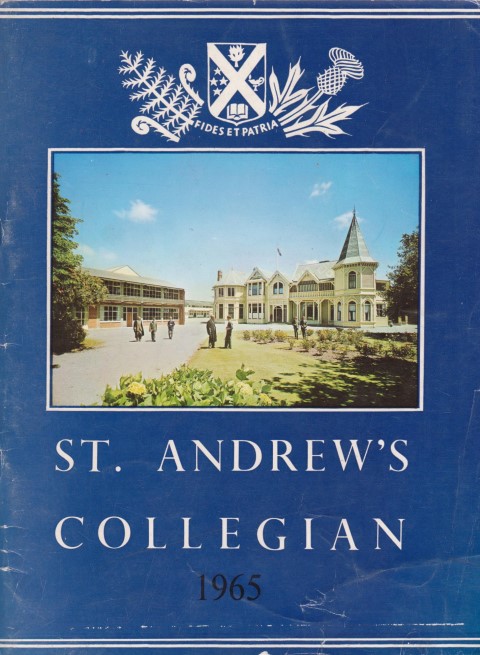 School magazine/ yearbook for 1965.
VG- paper cover
$15 B/B
St Andrews College 1965, 84pp.
[#3394 ]
SHIPTON Eric

That Untravelled World
An autobiography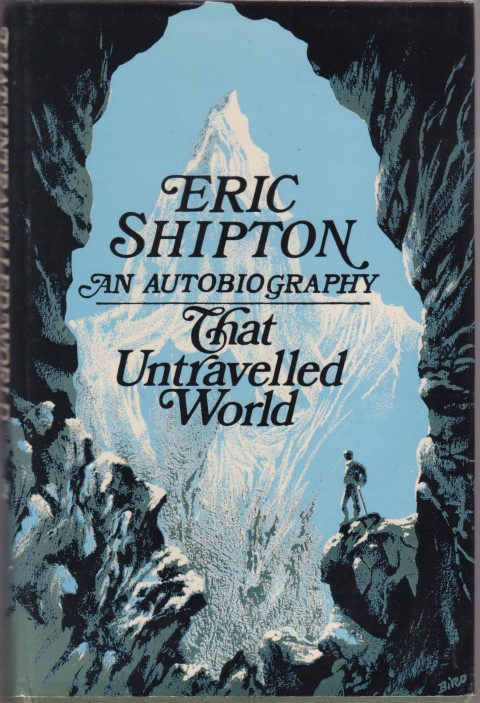 Autobiography of one of the most important 20th century Himalayan explorers. Shipton was involved with most of the Everest expeditions during the 1930s and later, and continued exploring and climbing including the Karakoram, Tierra del Fuego, Patagonia and China.
ISBN0340043301
G+ hardback in G+ dust jacket. Ex-Library with stamps and issue slips etc. Some tape rust to reverse of dust jacket.
$15 C/C
Hodder 1970286pp + maps and plates.
[#3395 ]
WETERING Janwillem van de

The Empty Mirror
Experiences in a Japanese Zen Monastery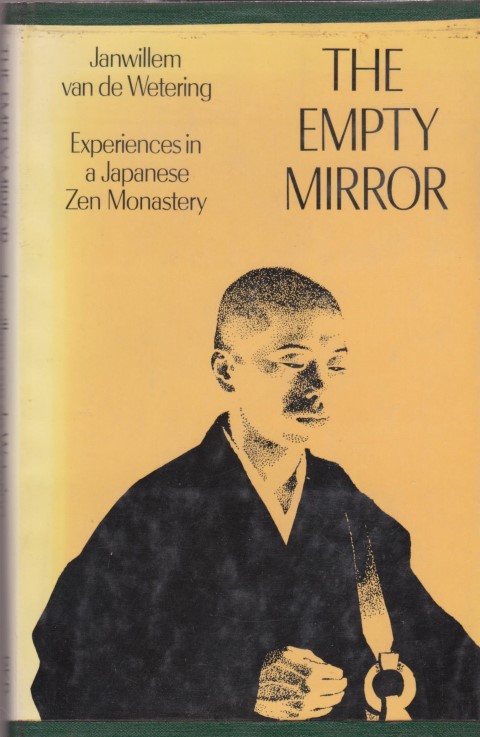 The memoir of a young Dutch student—later a widely celebrated mystery writer—who spent a year and a half as a novice monk in a Japanese Zen Buddhist monastery.
ISBN0710075782
VG- hardback in VG- dustjacket with sun faded spine. Minor foxing to closed edges. Name to fep.
$25 C/B
Routledge and Kegan Paul 1973 First English edition, 145pp.
[##3396]
WILLIS H. A.

Bad Blood
The Story of Stanley Grahame
original title Manhunt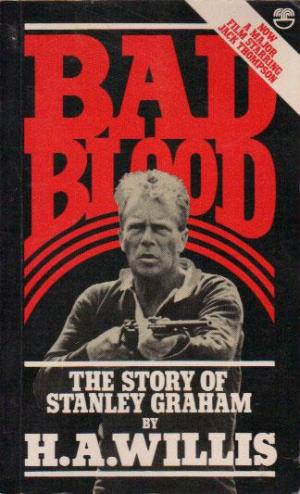 Belligerent Hokitika farmer Stan Graham refused to hand in his rifle for the war effort, and combined with financial strain and arguments with his neighbours he later shot and killed a total of seven people before being killed by an armed Home Guard search party. Made into a film in 1981.
ISBN0006349250
VG+ softback
$10 A/A
Fontana/ Collins 1981, 224pp illustrated.
true crime, westland
[#3397 ]
ELFORD George Robert & Hans Josef Wagemueller

Devil's Guard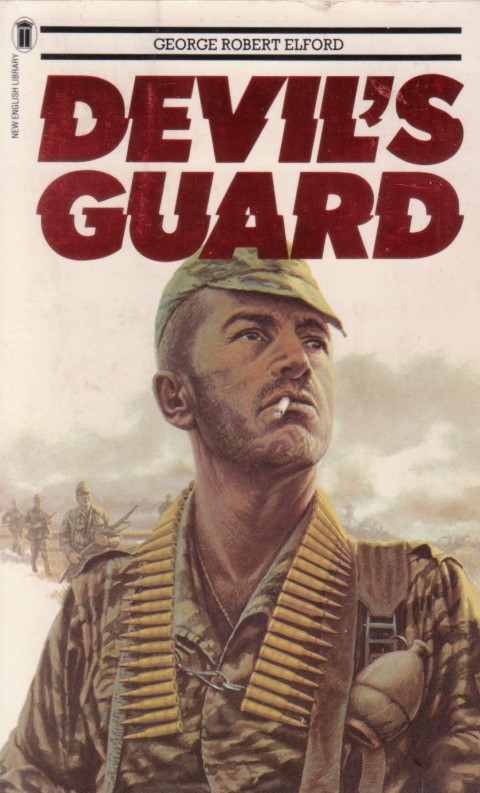 Recounts the experiences of German soldiers who, fleeing Soviet gulags after the defeat of the Reich, join the French Foreign Legion and fight in Indochina. The ghost-written memoirs of Hans Josef Wagemueller
ISBN0450013367
VG- paperback
$20 A/B
New English Library 1984, 349pp.
[PB1541 ]
de CREVECOEUR J. Hector St John edited by Albert E Stone

Letters from an American Farmer
and
Sketches of 18th-Century America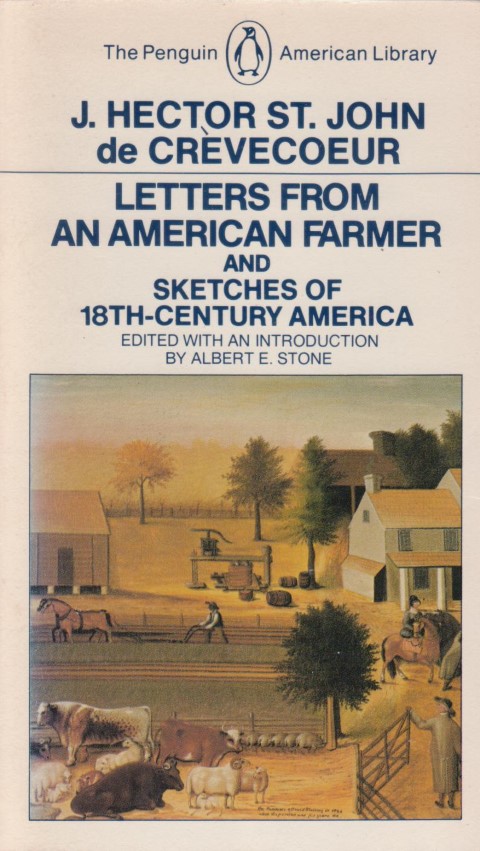 An account of the pre-Revolutionary and Revolutionary era, followed by a description of the physical setting in which American settlers created their history.
ISBN0140390065
VG paperback
$8 A/B
Penguin 1981, 491pp.
[PB1542 ]
BURKE Edmund and Thomas PAINE

Reflections on the Revolution in France
The Rights of Man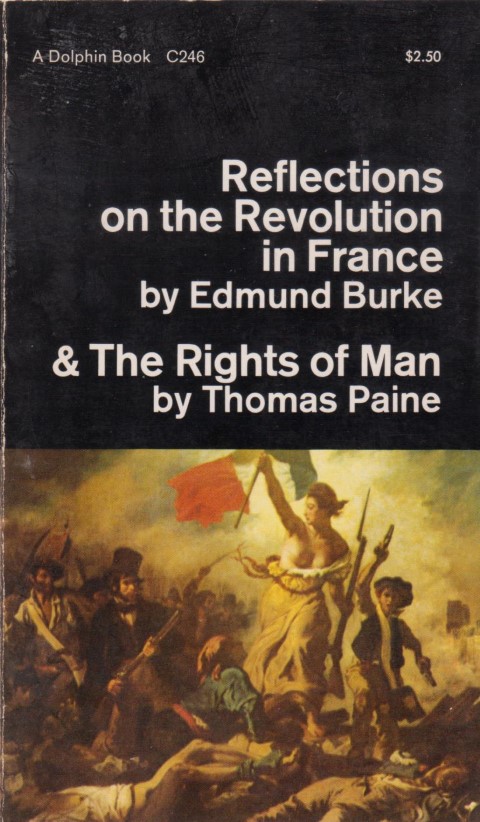 Two great writers with opposing views on the French Revolution. In his work on The Rights of Man Paine refutes Burke's assertions that the Revolution was corrupting.
VG paperback
$8 A/B
Dolphin Books C264 (Doubleday) 1961, 515pp.
[PB1543 ]
BERKELEY Anthony

Trial and Error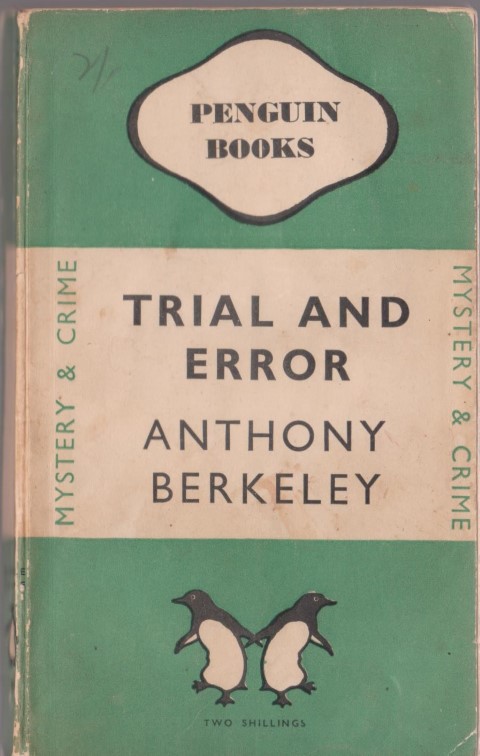 "A complex storyline explores the implications of two men being tried independently for the same crime, both facing separate juries, and both being found guilty."
Penguin 590
G+ paperback with roll to spine, sewn binding.
$10 A/A
Penguin 1947 FIRST PENGUIN EDITION, 309pp.
[PB1544 ]
CHRISTIE Agatha

Death Comes as the End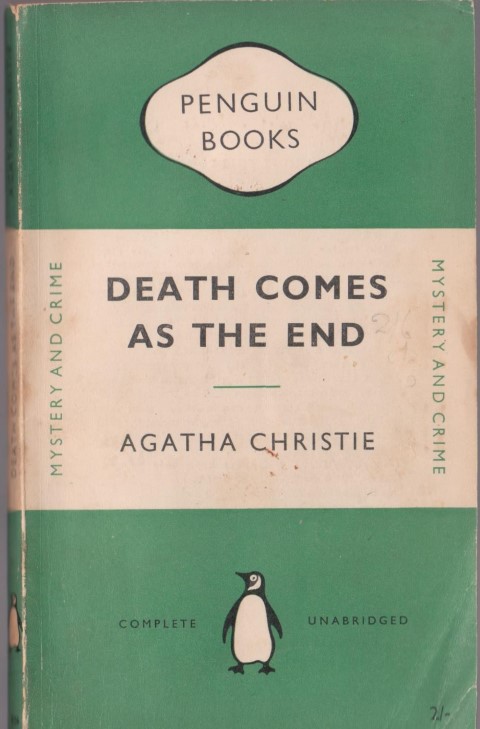 A historical whodunit/ detecive novel set in Ancient Egypt.
Penguin 926
VG- paperback, name to inside of front cover.
$8 A/A
Penguin 1953 FIRST PENGUIN EDITION, 189pp
[PB1545 ]
26/6/2017 ev
HYDE Robin with Derek Challis and Linda Hardy

Dragon Rampant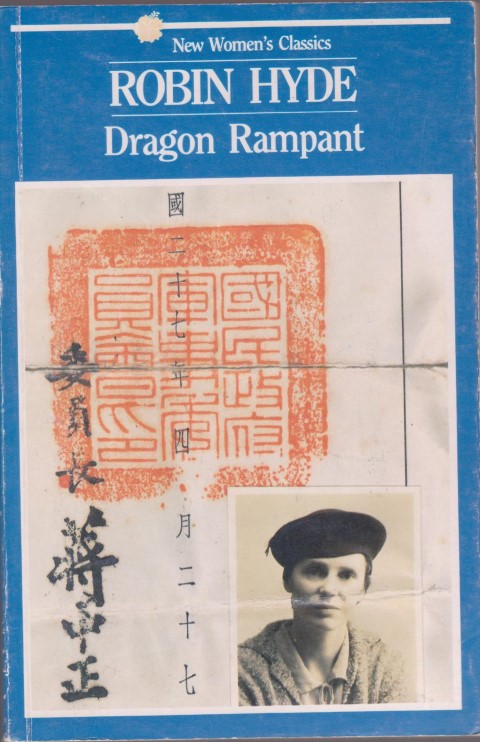 First thus reissue of 1939 work with introduction by Challis and critical note by Hardy. Hyde travels in China during the late 1930s as a journalist and comments on Sino-Japanese War etc.
ISBN0908652070
VG- softback
$30 C/C
New Women's Press 1984, xviii 318pp.
[#3340 ]
MALING Peter Bromely edits Charles Obins Torlesse

The Torlesse Papers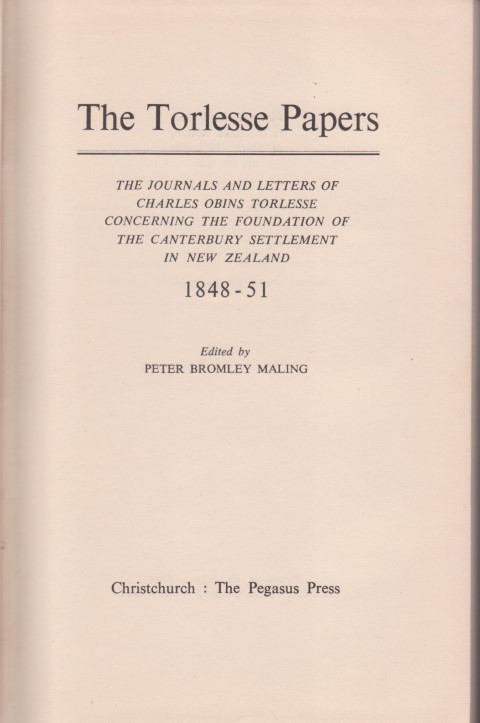 The Journals and letters of Charles Obins Torlesse concerning the foundation of the Canterbury Settlement in New Zealand 1848-51.
VG quarter cloth hardback with no dust jacket
$30 C/C
Pegasus Press 1958, First Edition limited to 750 copies, 238pp + plates.
[#3341 ]
MALING Peter Bromely edits Charles Obins Torlesse

The Torlesse Papers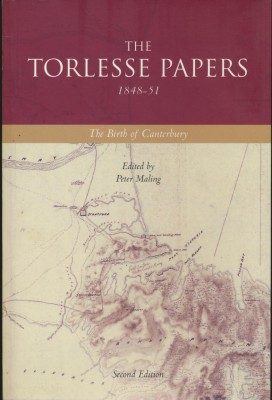 The Journals and letters of Charles Obins Torlesse concerning the foundation of the Canterbury Settlement in New Zealand 1848-51.
ISBN0908563981
VG softback.
$35 C/C
Caxton Press 2003, Second Edition limited to 750 copies, 255pp + plates.
[#3342 ]
TUWHARE Hone

Piggy-back Moon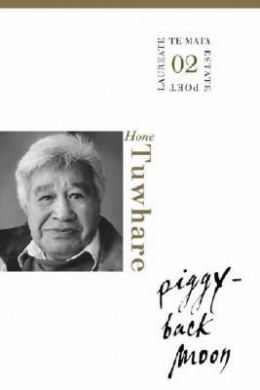 Issued when Tuwhare was the Te Mata Estate Poet Laureate. Frontispiece by Ralph Hotere
ISBN1869620771
VG hardback in VG dust jacket
$95 C/B
Godwit 2001, 78pp. First edition limited to 2000 numbered copies.
[#3343 ]
ROBERTS Barbara B.

A History of the Belfast Schools 1859-1978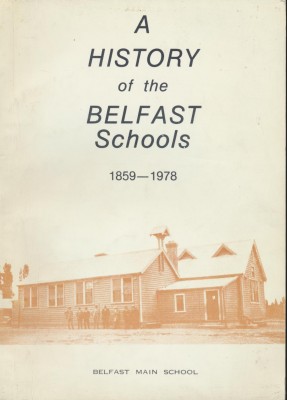 Belfast schools in Christchurch, the story of the establishment, development, staff, pupils and community involvement. Illustrated.
VG- softback.
$20 C/B
Belfast School Centennial Committee 1978, 120 pp
[#3344 ]
CRUMP Barry

Bullock Creek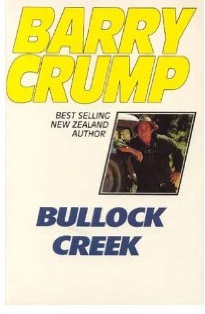 Barney Carter over-winters Bullock Creek Station in the high-country of the Southern Alps and has to use all his ingenuity and tenacity to get himself, the stock and the widow though the worst winter on record alive.
ISBN0908968027
VG softback
$8 C/B
Barry Crump Associates 1993 new edition, 185pp. Illustrated by Kerry Emerson.
[#3345 ]
VG- softback with some writing inside rear cover
$8 C/B
ISBN0959789715
[BOX#10]
GOULD Charles

Mythical Monsters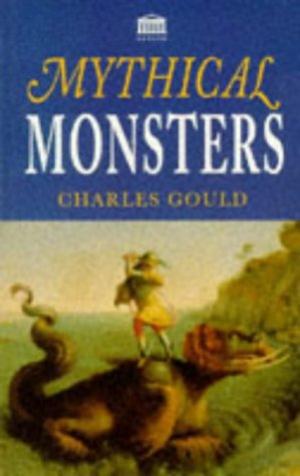 An important work on cryptozoology. Includes suppositions on the antiquity of man, the Deluge, extinction of species. Chapters on Chinese and Japanese dragons, the sea-serpent, the Unicorn, the Chinese Phoenix. This is a facsimile reprint of 1886 edition.
ISBN1859581781
VG softback
$10 C/B
Senate 1995, 407pp.
[SUP 3 ]
GOULD Charles

Mythical Monsters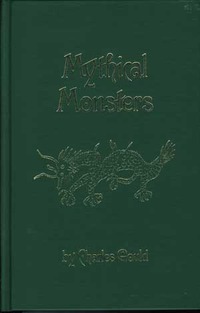 An important work on cryptozoology. Includes suppositions on the antiquity of man, the Deluge, extinction of species. Chapters on Chinese and Japanese dragons, the sea-serpent, the Unicorn, the Chinese Phoenix. This part of the Secret Doctrine Reference Series has an added index, notes, and page references to Blavatsky's Secret Doctrine which cites Gould's work. This is a facsimile reprint of 1886 edition.
ISBN0913510386
VG- cloth hardback with pen inscripion to inside of the front cover.
$25 C/C
Wizards Bookshelf 1981, 407 pp.
[#3346 ]
De CAMP L. Sprague

Lost Continents
The Atlantis theme in History, Science and Literature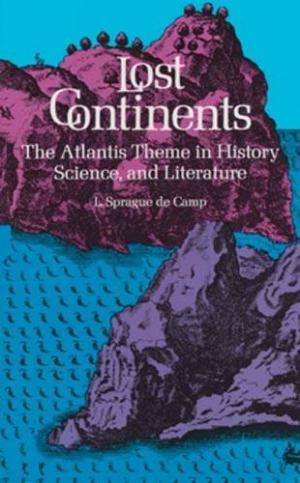 From Plato to Sir Thomas More's Utopia, the Lemurian Continent theory, K. T. Frost's equation of Atlantis with Crete, and many other citations of Atlantis in science and literature. Includes accounts of expeditions searching for the sunken continent and attempts to prove its existence through comparative anatomy and zoology.
ISBN0486226689
VG- softback. Sewn folded sheets on quality paper ( earlier Dover printing). The publishers plastic lamination is starting to peel on back cover.
$15 C/B
Dover Publications 1970, 348 pp.
[#3347]
McNEISH James

Lovelock, a novel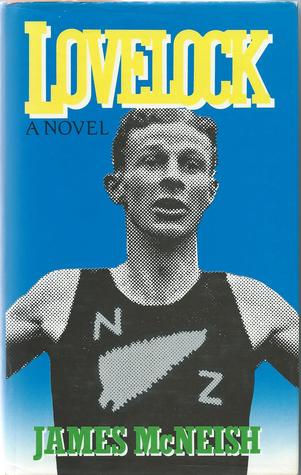 The story of Jack Lovelock who won the 1500 metres at the 1936 Berlin Olympic Games. He was a Rhodes Scholar and a research doctor in New York where he mysteriously fell in front of a train and was killed.
ISBN0340364300
VG hardback in VG dust jacket . Small gift inscription to top edge of front free end paper.
$15 C/C
Hodder 1986 first edition, 399pp.
[#3348 ]
DICK Betty

High Country Family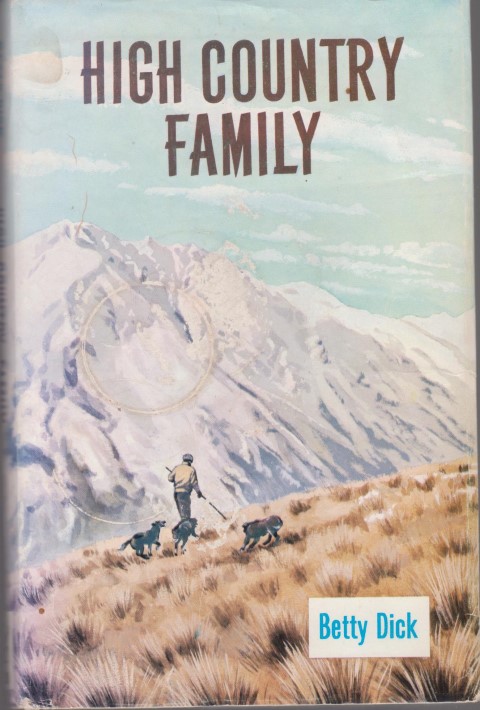 Betty recounts her time life in the high country at Lilybank Station at the head of Lake Tekapo in the McKenzie country. With her family she left the high country when her husband became a Member of Parliament.
VG hardback in G+ dust jacket with a small cup-ring to the front.
$10 C/B
Reed November 1964 first reprint, 146pp + plates.
[#3349 ]
CASEY Maie with Joan Lindsay, D A Casey, J R Freeman, T D Freeman and A R Henderson

Early Melbourne Architecture 1840 to 1888
A Photographic Record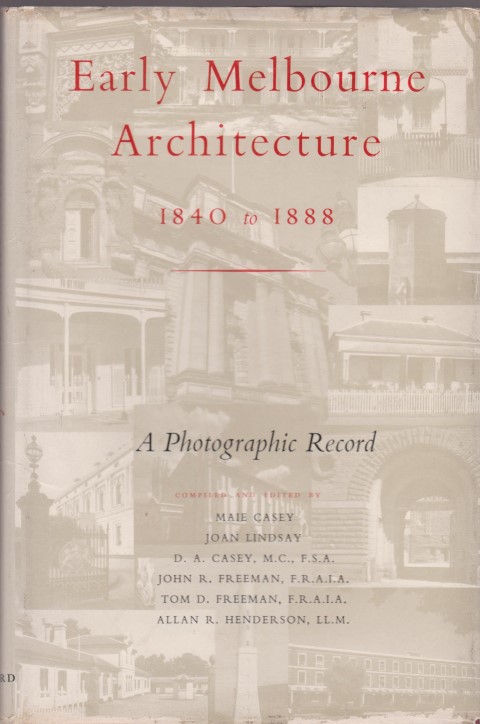 Photographs with informative captions of hundreds of historic Melbourne buildings, many now demolished.
G+ hardback in G+ dust jacket. Ex-library copy with some stamps and tape marks etc.
$15 C/C
Oxford University Press 1963 Second Edition, 184pp. Many photographs.
[#3350 ]
McDONNELL Geoff H.

The Decadent and the Damned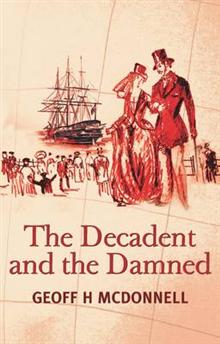 In 1850, scandal, desperation and ambition create an upheaval in the lives of many English people. Some are encouraged to leave England and seek a new life in New Zealand. On arrival in the new colony, old habits die hard. In the mad scramble for fame and fortune, huge risks are taken, morals are compromised and those in authority hoodwinked. The Maori are ostracised and the religious ideals of the colony's founders ignored. Men spare no quarter to outwit their rivals in a race for fame and fortune. The struggle for survival of Patrick and Josephine Mahoney and their feud with Humphrey and Emma Robinson who are obsessed with wealth and power, is an inspiring human drama set amid the birth of a great nation. Wool becomes king and the new rich build their opulent mansions. The foundations of a nation are laid and the resilient and triumphant character of its people evolves. Today, their descendants live on, embracing their ancestral philosophies while facing trials and tribulations their forebears could never have envisaged.
ISBN9780473187811
VG softback
$15 A/B
McDonnell Publishing Company 2011, 398pp.
[#3351 ]
ROXBURGH Irvine

Wanaka Story
Otago Centennial Historical Publication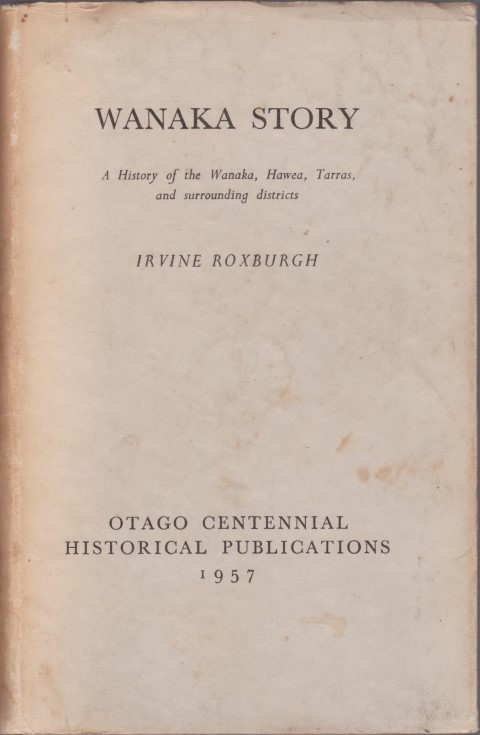 An illustrated history of Wanaka, Hawea, Tarras, and surrounding districts of Otago.
VG- hardback in VG- dust jacket. Small area stained to top edge of rear book board and top margin of a few pages. Dust jacket has an age browned spine and some handling soiling. Owner's inscription to fep dated 1958.
$45 C/C
Otago Centennial Historical Publications 1957 first edition, 274pp + plates.
[#3352]
KNOX G. A. (editor)

The Natural History of Canterbury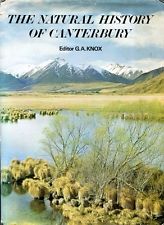 36 authors, each a specialist, contributes work on a specific aspect of Canterbury's natural environment. A completely new work which superceded the similarly titled work from 1927.
VG- hardback in G+ dust jacket with some edge wear and short edge tears.
$25 B/D
Reed 1969 first edition, 620pp + plates.
[#3354 ]
SARGESON Frank

The Stories of Frank Sargeson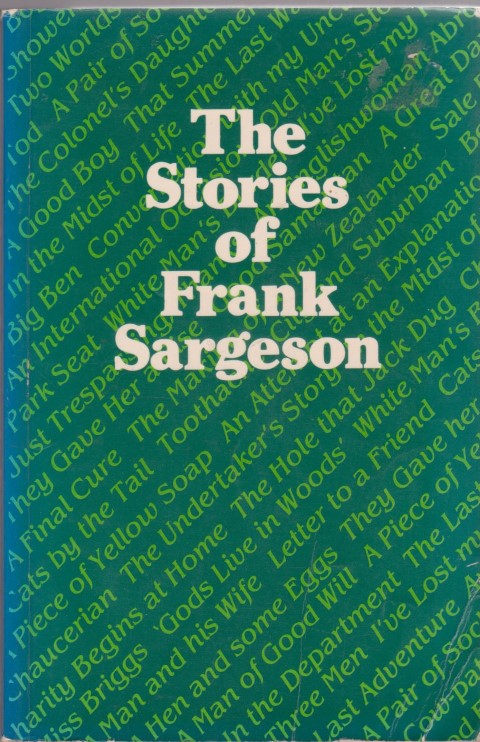 Collection of 46 short stories. Includes a biboliography of the stories collected here. ISBN0582717221
G softback with reading wear and some minor insect damage to edge of first few pages.
$8 C/B
Longman Paul 1980, 351pp [#3355 ]
SWAINSON William

Auckland, the Capital of New Zealand, and the Country Adjacent
Including some account of the Gold discovery in the Coromandel.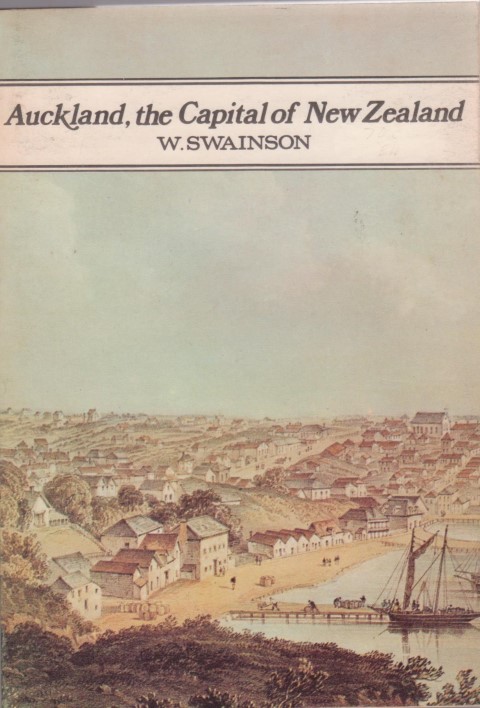 Swainson was the second, and last, Attorney-General of the Crown colony of New Zealand and was instrumental in setting up the legal system. He was the first Speaker of the New Zealand Legislative Council. He published this work anonymously, intending it as a guide for new colonists. It is a rare record of early Auckland and surrounds at a time when few accounts were being made of the rapidly changing times.
A Facsimile of 1853 Edition
VG+ softback
$10 C/A
Wilson and Horton, 163pp.
[#3356]
SLATTER Gordon

One more river
The final campaign of the Second New Zealand Division in Italy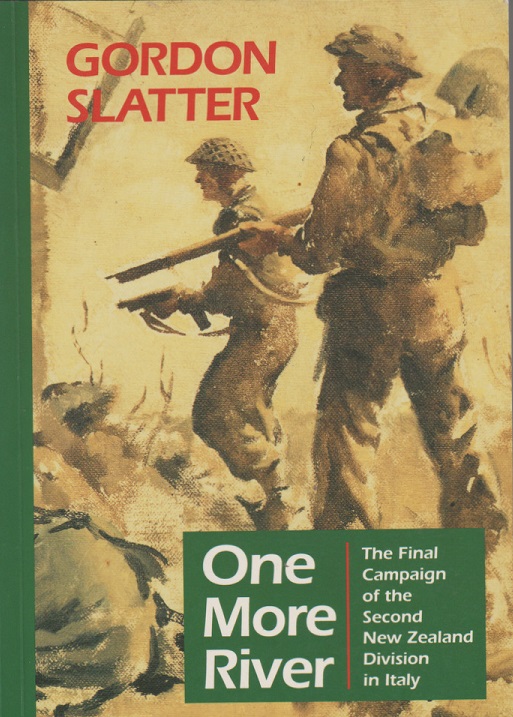 Memoir by Gordon Slatter, from schoolboy when war was declared in 1939, to 2NZEF infantry private on the banks of the Senio River, in 1944, and beyond. Here Private Slatter recounts the battles where half the New Zealand infantry were young men facing their first action. He also tells of the tensions in Trieste at war's end, and of his return journey years later across the battlefields of his youth.
ISBN0908990251
VG softback
$30 C/B
David Ling 1995 first edition, 175pp + plates.
[#3357 ]
MARDEN Orison Swett

The Miracle of Right Thought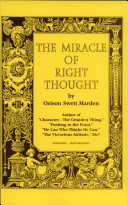 Facsimile of the first edition of 1910. Marden discusses why success and happiness are your destiny, how to expect great things of yourself, how to encourage yourself through self-suggestion, why wallowing in 'the blues' is a 'crime,' how fear paralyzes us, and avoiding the kind of thinking that mentally poisons us. Marden (1850-1924) was born in New England and studied at Boston University and Andover Theological Seminary. In 1897, he founded Success Magazine. A New Thought classic.
ISBN0895403110
VG+ softback
$15 C/C
Sun Books 1996, 339pp + adverts.
[#3358 ]
GREY Zane

Angler's Eldorado
Zane Grey in New Zealand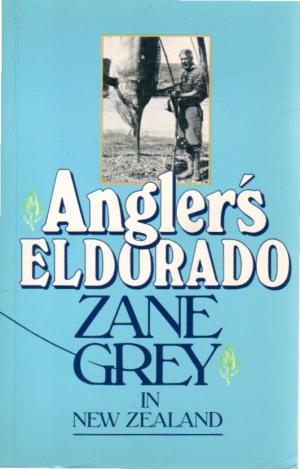 Zane Grey describes his thrilling encounters with swordfish, marlin, and mako sharks in the big-game fishing waters of New Zealand. Previously unpublished account of his trips to Mercury Bay, combined with his deep-sea fishing yarns from Tales of the Angler's Eldorado, New Zealand.
ISBN0790001608
VG softback
$25 C/B
Heinemann Reed 1990, 152pp+ plates.
[#3359 ]
DEE Ian

Duck Fever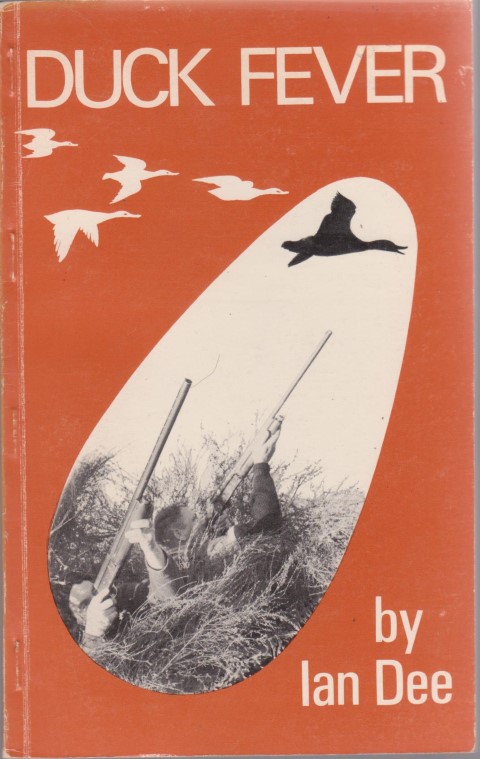 A guide to gamebird and waterfowl shooting in New Zealand. With idenification of species, protected species, gear, choosing a gun-dog, cartridge loads etc.
VG softback
$10 C/A
A Tackle House Publication 1974, 80pp.
[#3360 ]
KELLY Greg

Gun in the Hills
A sportsman's adventures, mostly in New Zealand
Kelly was a police ballistics expert, and he has combined this knowledge with his pastime as a hunter and outdoorsman. Tales of deer, pig, geese, duck and pheasant. Illustrated by Peter McIntyre.
ISBN0340109807
VG hardback in VG dust jacket
$25 C/C
Hodder 1968 first edition, 159pp+ plates.
[#3361 ]
JOLL Gary

Big Game Hunting in New Zealand
A complete guide to hunting in New Zealand. From selecting your equipment and firearm, to the various species of big game, and their habits and habitat.
VG hardback in VG- dust jacket with some surface rubbing
$30 C/C
Whitcombe and Tombs 1968 first edition, 218pp + plates.
[#3362 ]
BRADWELL Cyril

85 Years in Linwood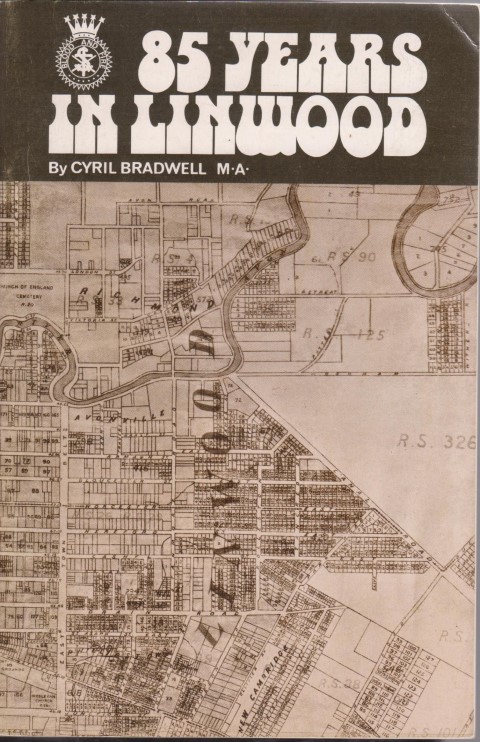 A history of the Salvation Army Linwood Citadel Corps through eighty-five years 1888-1973.
VG stapled softback
$15 C/ letter rate overseas
Linwood Citadel Corps Council 1973, 75pp.
[#3363 ]
MEURANT Ross

The Red Squad Story
Policing the 1981 Springbok Tour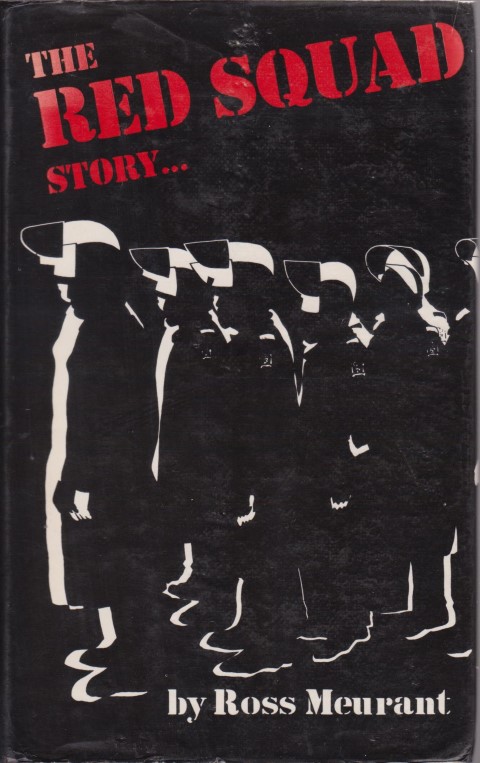 Author was second in command of the Red Escort Group ( police riot squad) battling the anti-tour protesters and communist insurgents within the movement. With illustrations in the text.
ISBN0908630069
VG hardback in VG dust jacket
$20 C/C
Harlen 1982 first edition, 216pp.
[#1367 ]
VG- hardback in G+ dust jacket
$15 C/C
Harlen 1982 first edition, 216pp.
[#3364 ]
CROWE Desmond T.

Beyond the Beat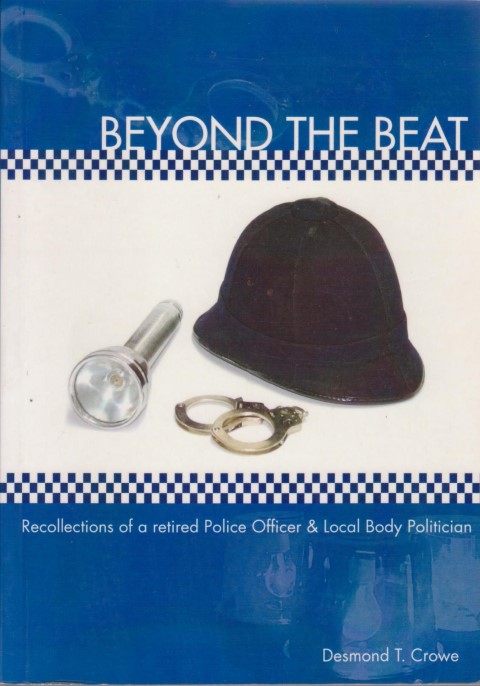 The recollections Desmond Crowe, a retired Police Officer and Local Body Politician. During his service in the police he had some unique experiences. He began his training at the Police Training School at Lyttelton in 1954.
ISBN9780473107666
VG softback
$20 C/B
Desmond T. Crowe 2005, 184pp.
[#3365 ]
MOORE Thomas

Care of the Soul
How to Add Depth and Meaning to Your Everyday Life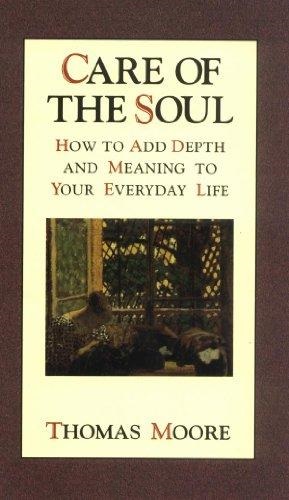 A powerful book which offers a new way of thinking about daily life - its problems and its creative opportunities. It offers a therapeutic programme bringing the soul and spirituality back into your life, and helps you to look more deeply into emotional problems and sense sacredness in ordinary things - real friends, satisfying conversation, fulfilling work, and experiences that stay in the memory and touch the heart. Moore draws on his own life as a therapist practising "care of the soul", his studies of the world's religions, his teaching of Jungian psychology and art therapy, and his work in music and art to create an inspirational guide that examines the connections between spirituality and the problems of individuals and society.
ISBN0749911689
VG softback
$15 C/C
Piatkus 1994, 312pp.
[#3366 ]
MILLS A. R. with W V McIntyre and S F Herbert

A Practical Guide to Handling Dogs and Stock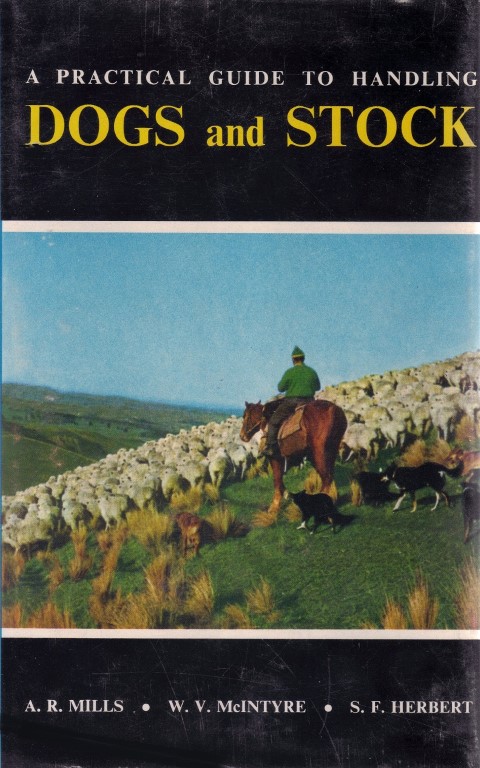 One of the best guides to handling stock with shepherding dogs. Selecting and training a pup, the Huntaway, working with sheep and cattle, working in yards, mustering etc.
VG hardback with VG dust jacket.
$35 C/C
Reed 1966 first reprinting, 125pp.
[#3369 ]
G hardback with G chipped and rubbed dust jacket, inscription to paste down
$20 C/C
Reed 1964 first edition, 125pp.
[#NZ41 ]
PATTERSON Robin S.

A Sock in my Stew
Memories of Dick Morris and the Deer Cullers.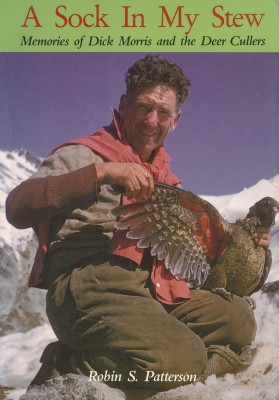 More than 70 people were interviewed for this account of a man's life in the North Canterbury High Country where he observed, studied and protected the wildlife in the Lake Sumner and Lewis Pass area.
ISBN0473013924
VG+ softback.
$45 C/C
Robin Patterson 1992 second printing, 289 pp + folding maps and photos.
[#3372 ]
19/6/2017 ev
ATKINS Susan with Bob Slosser

Child of Satan, Child of God
Charles Manson's Woman, from Helter Skelter to her miraculous rebirth.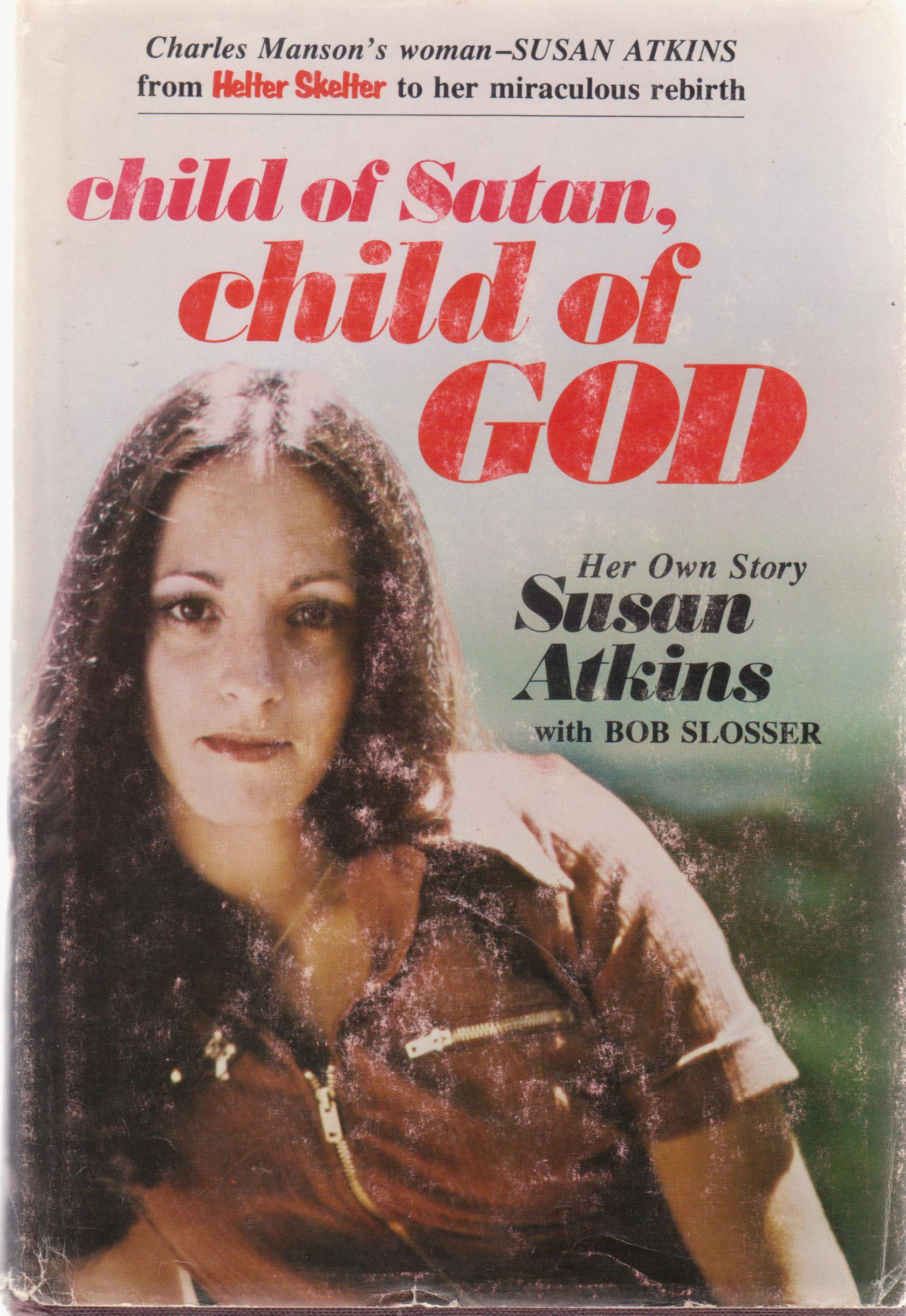 Atkins relates her childhood, time with the Charles Manson clan at Spahn Ranch, the 'Helter Skelter' killing spree, and her conversion to Born Again Christianity while on Death Row.
ISBN0882702297
VG hardback in G+ price clipped dust jacket with rubbing and edge wear. Inscription to front end paper.
$25 C/C
Logos International 1977 first edition, 290 pages.
[#3328 ]
CAMPBELL Ian editor

History Now
Te Pae Tawhito O Te Wa Volume 6 Number 2, September 2000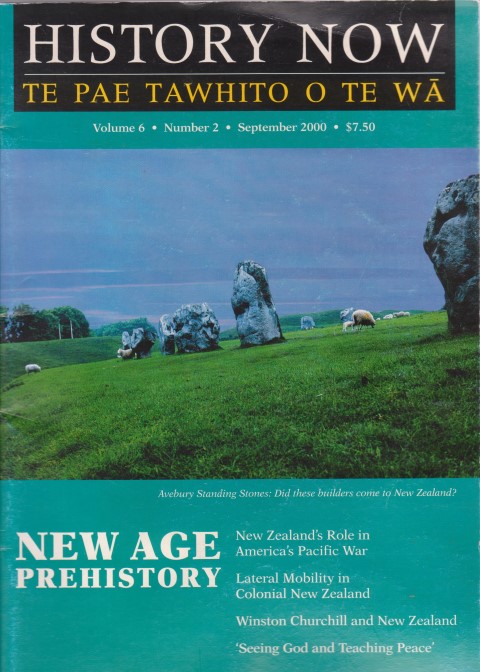 Periodical issued by the History Department of the University of Canterbury, Christchurch, New Zealand. This issue includes a discussion of the New Age Prehistory of New Zealand area of research as pioneered by Barry Brailsford and others who posit an Ancient Celtic, Portugese, Chinese or other early contact with New Zealand.
ISBN0909049378
VG- staple bound magazine
$10 B/B
Department of History, University of Canterbury (NZ) 2000, 48pp.
[#3330 ]
HILL Ernestine with a foreword by Alex F. Bell.

Water into Gold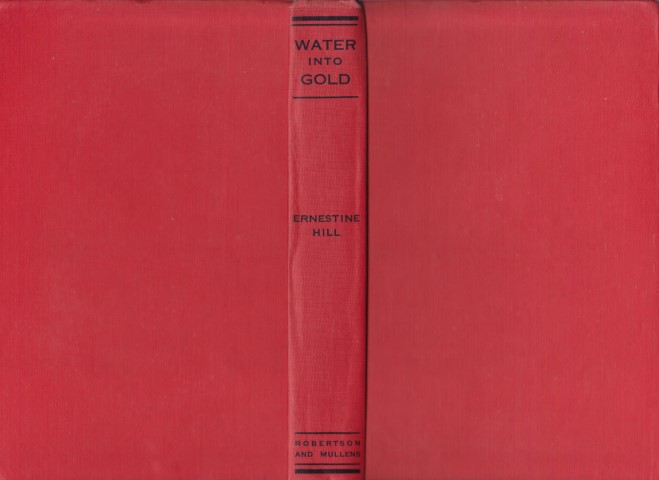 This revised edition issued to commemorate the golden jubilee of the Dried fruits industry in Australia. The pioneers of the Murray River Valley in N.S.W. and S.A. Includes George (1848-1932)., William Benjamin and the Chaffey family. Agriculture and irrigation along the river. Renmark, Mildura etc. Maps on end papers. Includes index.
Tenth edition
VG hardback with no dust jacket.
$15 C/C
Robertson and Mullens 1954, 334pp + plates.
[#3331 ]
McHARDY Emmet edited By Eileen Duggan

Blazing the Trail in the Solomons
Letters from the North Solomons of Rev. Emmet McHardy S. M.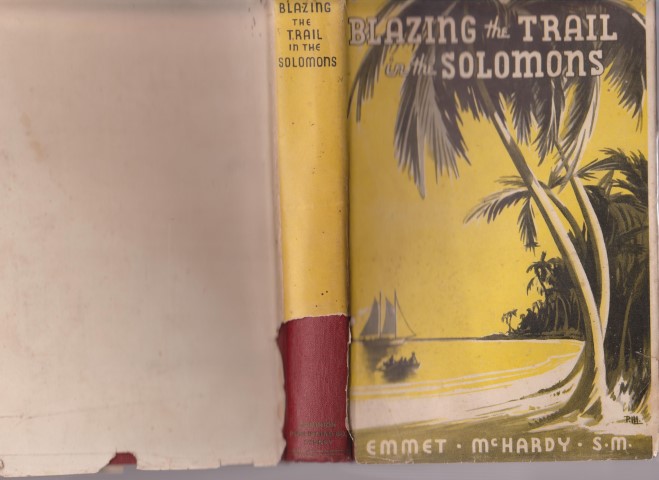 New Zealand born Catholic missionary to Tunuru, Northern Solomon Islands, he returned to Wellington to die of illness contracted in the Solomons, the letters cover 1929 to 1932.
G+ hardback in G dust jacket with edge wear and loss of lower half of spine. Book pages edges dust soiled and slightly foxed.
$20 C/C
Dominion Publishing Company 1935, 170pp + plates.
[#3332 ]
CHARLTON Rob

The History of Kapunda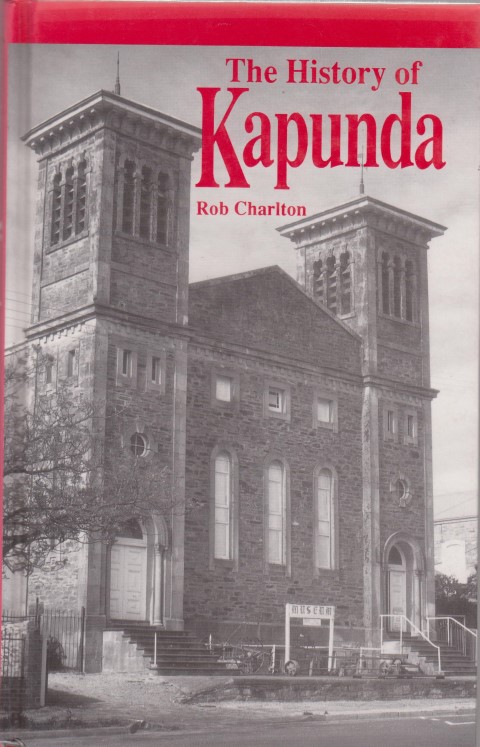 A history of Kapunda from earliest days in 1836 nd the discovery of Copper. Social and economic growth etc.
ISBN0731684168
VG- hardback with no dust jacket. Cancelled ex-library with a few stamps and a presentation plate.
$20 C/C
Lutheran Publishing House 1990, 170pp + plates.
[#3333 ]
DIXON Jeane as told to Rene Noorbergen

My Life and Prophecies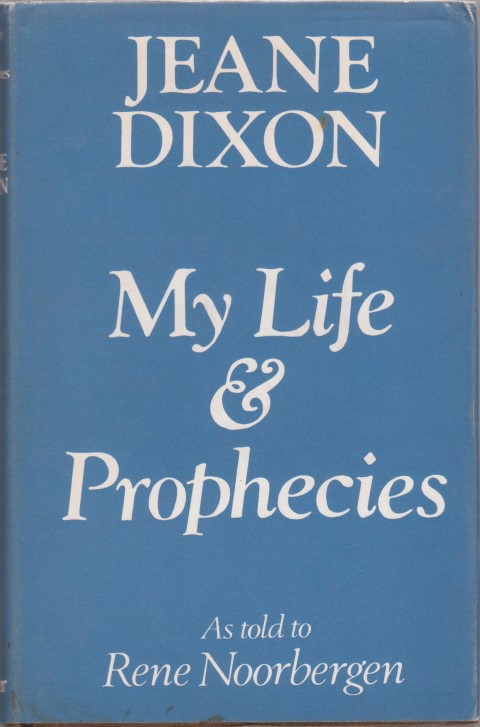 A biography of one of the 20th century's most well known psychics. Her predictions regarding US politics brought her to prominence.
ISBN0584101929
VG hardback in VG price clipped dust jacket.
$20 C/B
Frederick Muller 1971 first UK edition, 224pp.
[#3334 ]
HUTTON J. Bernhard

The Subverters of Liberty
The first full exposure of the Communist plot to undermine the Western way of life.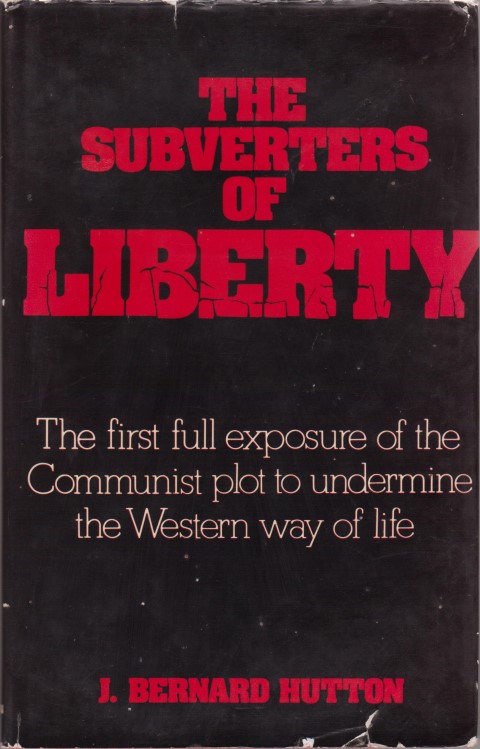 Describes the Communist system of subversion from within to destroy capitalism and democracy around the world by political agitation and social unrest.
ISBN0491002092
VG hardback in G+ dust jacket with some edge tears.
$10 C/C
W H Allen 1972, 266pp + plates.
[#3335 ]
HEAD Joseph and S L Cranston (editors)

Reincarnation: The Phoenix Fire Mystery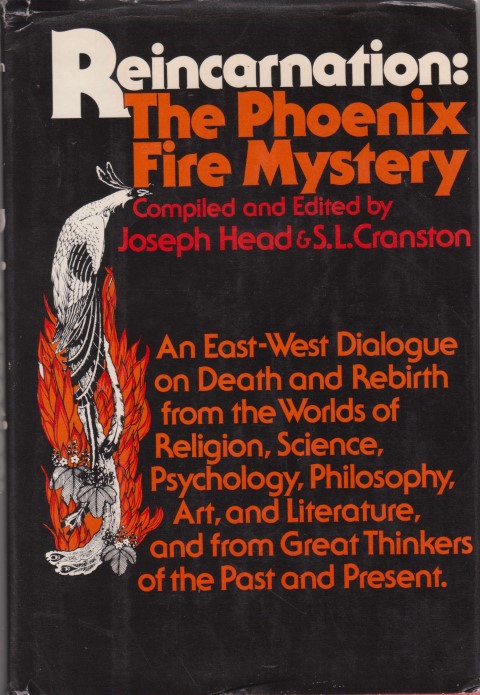 An East-West Dialogue on Death and Rebirth from the Worlds of Religion, Science, Psychology, Philosophy, Art, and Literature, and from great thinkers of the past and present. A very comprehensive work.
ISBN0517528932
VG quarter-cloth hardback in VG dust jacket. Some minor instances of red biro underlining.
$20 D/D
Julian Press/Crown 1977, 620pp
[#3336 ]
WELLS Rodney and Vicky HEWARD

Christchurch Heritage Houses
Signed copy.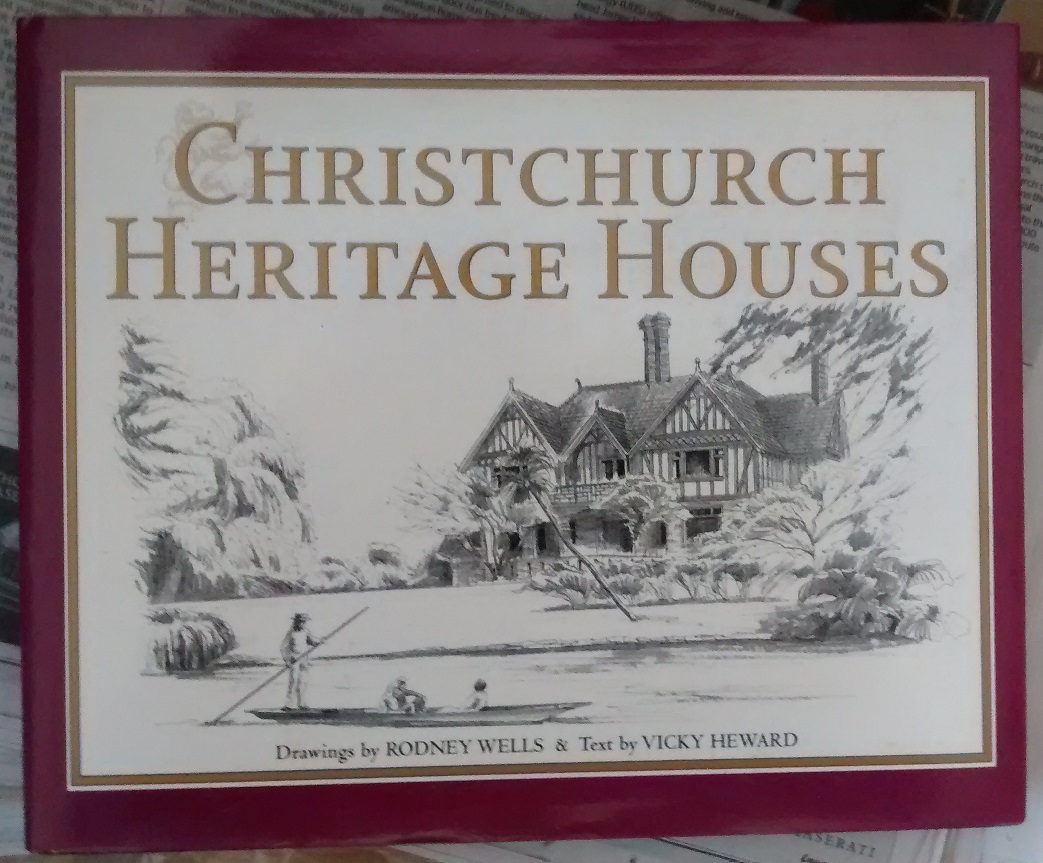 70 iconic Christchurch heritage houses illustrated in pen and ink drawings by Rodney Wells with accompanying text by Vicky Heward.
ISBN0908563965
VG+ hardback in VG+ dust jacket.
$85 D/D
Caxton Press 2004 first edition, unpaginated.
[#3337 ]
OGILVIE Gordon

The Port Hills of Christchurch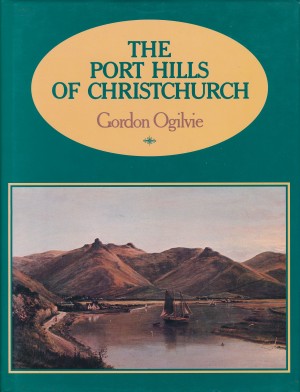 A history of the Port Hills recording the geography, botany and history of each settlement.
ISBN0790002450
VG+ Hardback with VG+ dust jacket. SIGNED BY THE AUTHOR.
$40 B/C
Philip King 1991, 246 pages. [#3338 ]
VG+ Hardback with no dust jacket. SIGNED BY THE AUTHOR.
$20 B/C
Philip King 1991, 246 pages. [#2589 ]
CANNON Dolores

Jesus and the Essenes
Fresh insights into Christ's Ministry and the Dead Sea Scrolls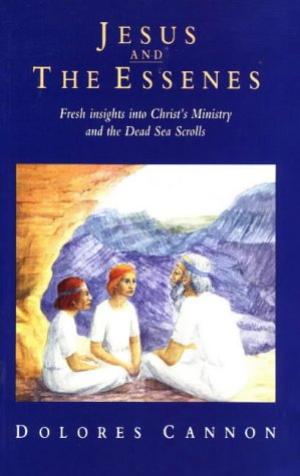 Insight into the mission of Jesus via far memory and past life regression to one who witnessed the events as they occurred. Gives a detailed account of Jesus as a person and his acts, and of the daily realities of Israel of that time. This book gives a full description of the nature and purpose of the Qumran Essene community, and the birth and upbringing of Jesus and John the Baptist. Also, it gives Essene renderings of Key Old Testament stories, concerning Moses, Ezekiel, Daniel and others, plus startling insights into ancient history. This extraordinary document represents a new form of historical research, and straightens out many open questions and misinterpretations. It takes the form of direct dialogues between a modern researcher and a member of the Qumran Essene community, alive around the time of Christ, through a person who has accessed far memory, through regression into a former life. New Age Christianity.
ISBN0946551928
VG softback
$15 C/B
Gateway Books 1998, 272pp.
[#3339 ]
© 2015 by Fortuna Books (NZ).