Anthology of occult horror short stories. Contributors include Clark Ashton Smith, Aleister Crowley, Robert E Howard, Philip K Dick.
15 short works by the masters of the weird, intor by Dennis Wheatley.
Includes Aleister Crowely, M P Shiel, H P Lovecraft
ISBN 0860079619
G+ paperback, bookseller stamps to first and title pages.
$8 A/B
Orbit / Futura 1977 first paperback edition, 230pp.
[PB1744 ]
The author claims this is a received work wherein a formerly anti- spiritualism priest who had written against after-death survival and contact has 'changed his tune' and related the contents of the book to the author from the other side.
mediumship, contact
VG hardback in VG unclipped dust jacket under plastic sleeve, book clean but a little tired, rear paste down has notation, and a few pages have minor pen underlining.
$35 C/B
Psychic Press 1966 reprint, 191pp.
[#5666 ]
Hilson's reminiscences of 50+ years at St Andrews College, Christchurch, New Zealand.
It is unstated in the book, but this was limited to 400 copies only, as mentioned in a letter we have seen by the author.
memoir, education, old boys, alumni
VG+ hardback with no jacket as issued, Hilsoms rubber stamp signature to fep, otherwise as new condition.
Quality xeroxed from typescript, illustrated.
$30 C/B
Privately published 1976. First Edition, 80pp.
[#5667 ]
HARNESS Charles

The Paradox Men
SFBC 107
VG hardback in VG dust soiled dust jacket, free end paper clipped at head, foxed top edge.
$15 C/B
Science Fiction Book Club 1966 hardcover, 256pp.
[#5668 ]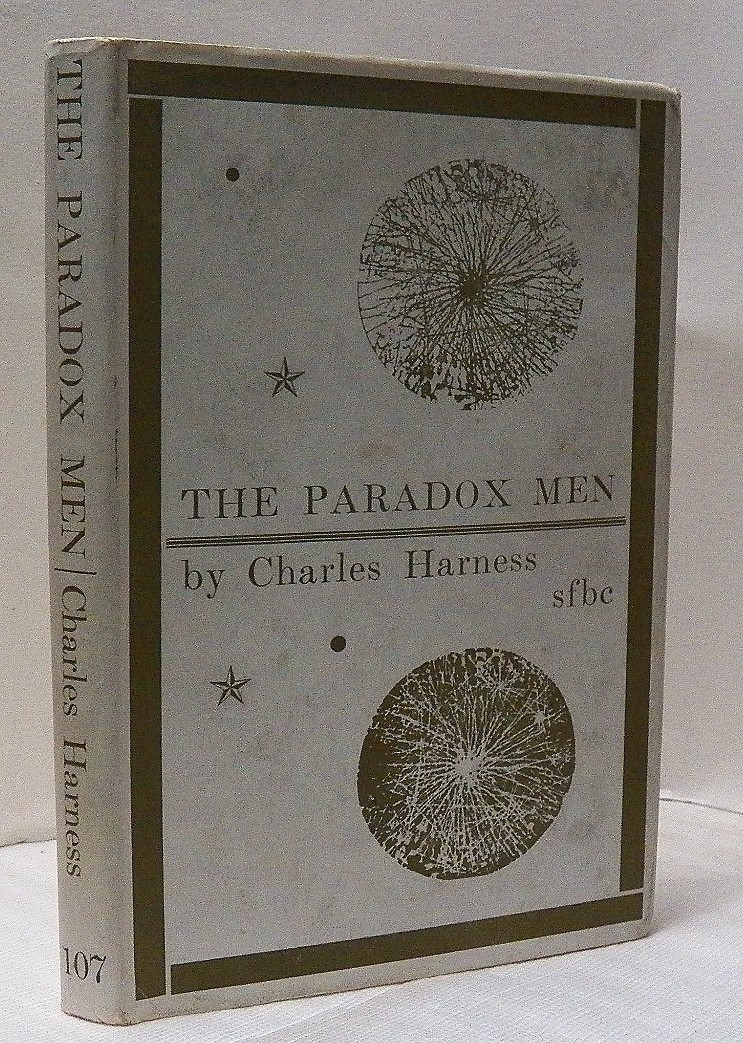 [SAILING] KNOX-JOHNSTON Robin.

Last But Not Least.
Robin's account of his 1978 Round the World yacht race experience.
ISBN 0589012509
sailing, Whitbread Round-the-World Race,
Very Good hardback in Very Good
$20 C/C
Reed 1978 First Edition, 207pp + colour plates.
[#5669 ]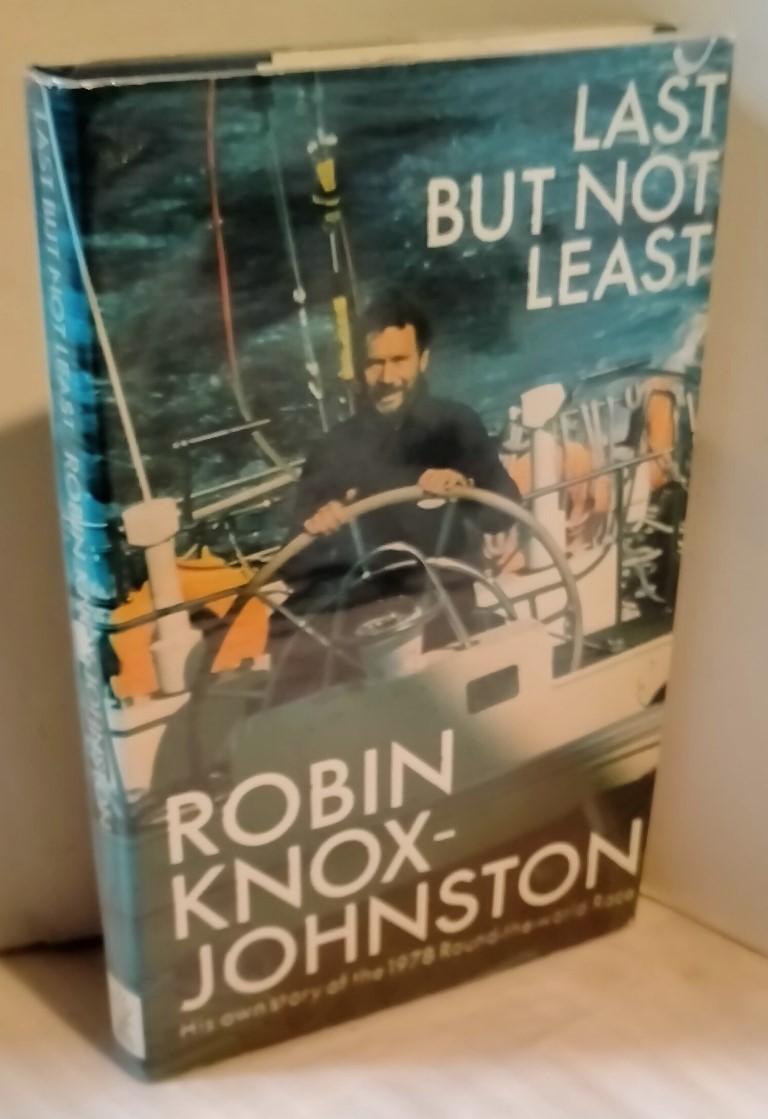 McCASKILL L. W.

Hold This Land
A History of Soil Conservation in New Zealand.
Illustrated with black and white photos in the text.
ISBN 0589007084
Farming, Agriculture, Land Use, Erosion
Very Good hardback in Very Good dust jacket.
$30 BD
Reed 1973 first edition, 274pp.
[#5670 ]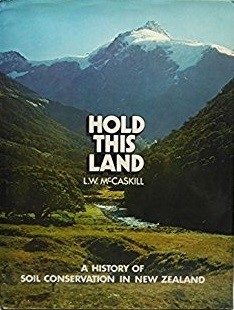 MAGOR Nancy

The Significance of the Heart
New Age, New Thought, Mysticism
VG+ sheets folded and stapled into stiff paper wrapper
$10 C/A
Sundial House 1976 New and Enlarged edition, 36pp.
[#5671 ]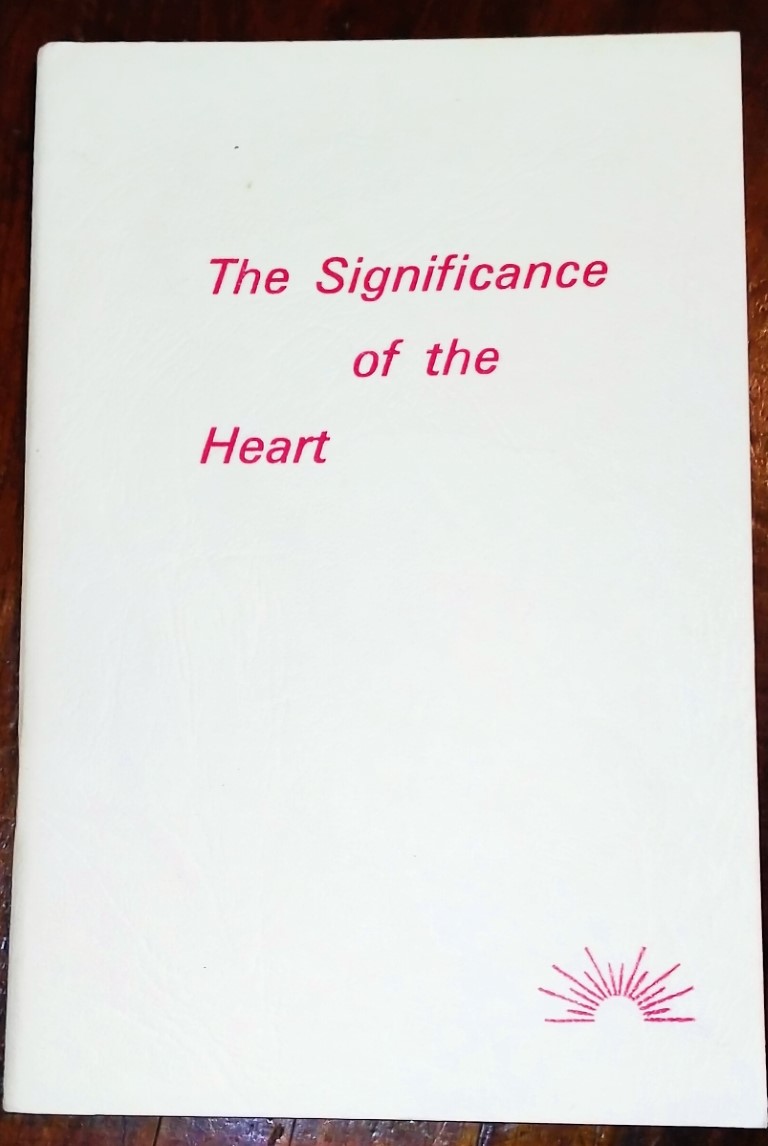 [HAMILTON JET] WALSH John

Hamilton's Jet - The Biography of an Icon
Biography of Sir William Hamilton and his innovative engineering firm.
Surprisingly uncommon title.
ISBN 9780473289904
biography, engineering, jet boat, jet engine, Irishman Creek Station, Hamilton Jet
G+ softback with French flaps, has some damp related waviness or rippling to some pages at the front and the cover, but no stains or damage.
$75 C/C
CWF Hamilton ands Co Ltd 2014 first edition, 360pp.
[#5672 ]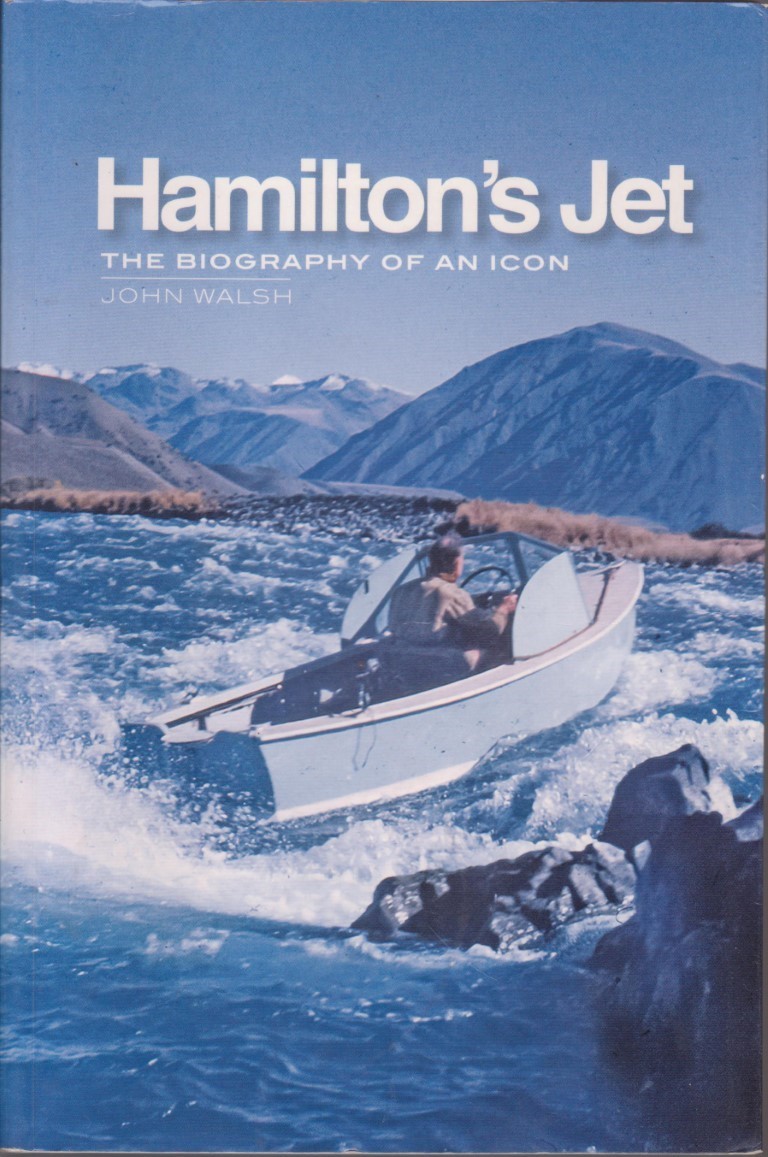 HELM Lance-Corporal A.S.

Fights and Furloughs in the Middle East
Helm recounts his service and travels during WWII in the Trans Jordan, Libya, Egypt, Palestine, Greece-Crete with the 2nd. N.Z. Expeditionary Force.
2 NZEF, Sidi Rezegh, Alamein, Mersa Matruh
VG hardback with no jacket.
$35 C/B
Whitcombe and Tombs Ltd. undated first edition (pre 1950), (x) 300pp+ plates, map end papers.
[#5675 ]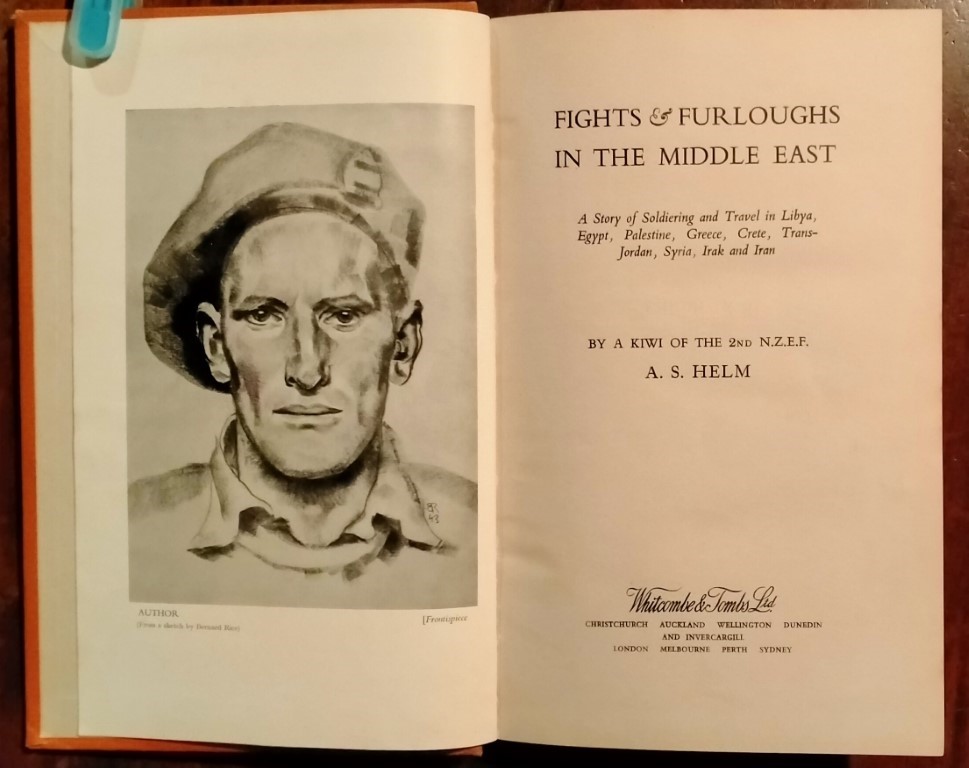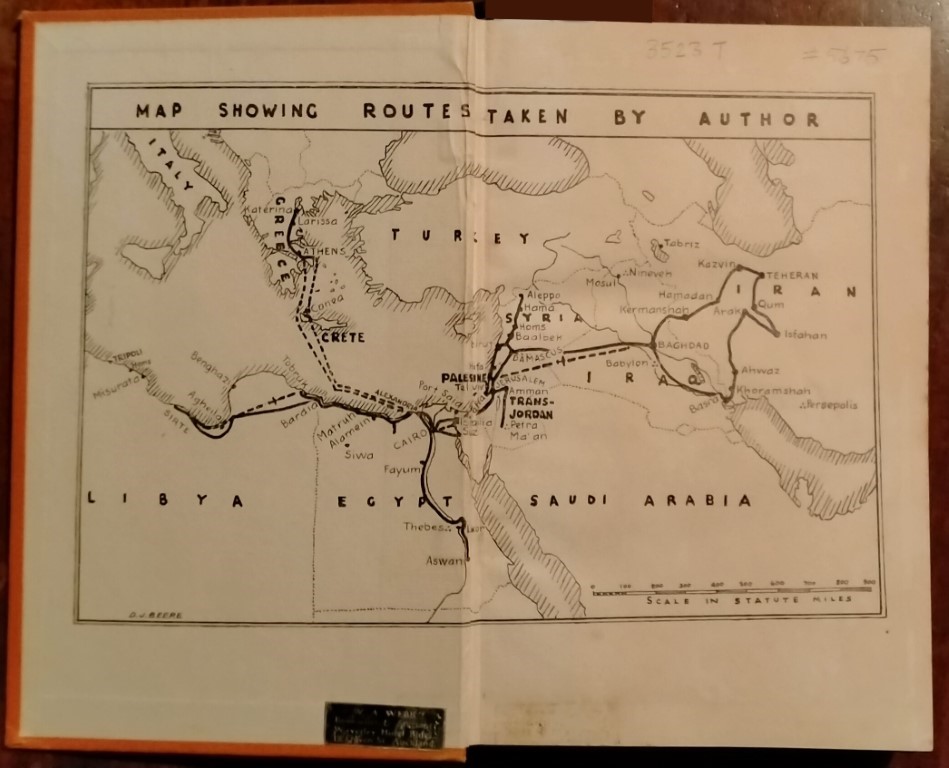 [PHOTOGRAPHY] ENTING Brian and John DAWSON

Seasons in the Forest
A New Zealand Photographer's Year.
A botanical essay supported by superb colour photography by Brian Enting, which charts the changing environment across New Zealand's native forests.
ISBN 9781869410889
native plants, photo essay, botanical photography
VG hardback in VG dust jacket.
$15 B/C
Random Century 1990 first edition, 128pp.
[#5676 ]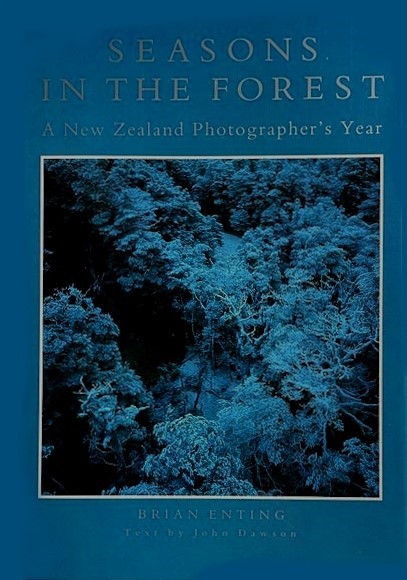 LANDFALL, A New Zealand Quarterly

Number 22 June 1952
Vol 6 No 2
Frank Sargeson's I For One...
Walter Brookes On The Wharf Now.Poetry by Basil Dowling, Keith Sinclair, Jocelyn Henrici, W H Oliver, James K Baxter, Paul Henderson, A R D Fairburn and others.
Four illustrations.
New Zealand art and literature.
VG- softback sewn in wrappers, with minor soiling, small name to contents page, small faint stain to some pages at bottom margin.
$20 C/B
Caxton 1952, pages 87-164 + plates
[#5677 ]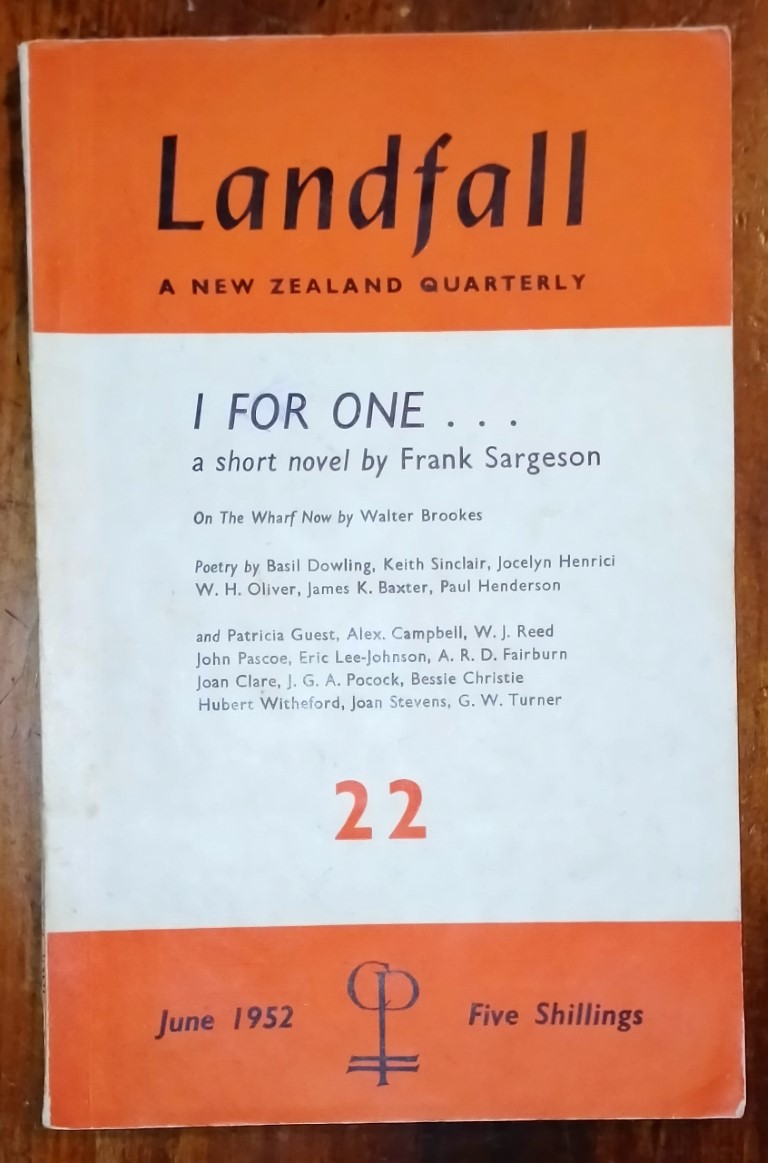 LANDFALL, A New Zealand Quarterly

Number 100 December 1971
Vol 25 No 4
Cover design by Ralph Hotere.
Includes four paintings by Leo Bensemann.
New Zealand art and literature.
VG- softback with sewn sheets in paper wrapper.
$10 C/B
Caxton 1971 pages 319-475 + plates.
[#5678 ]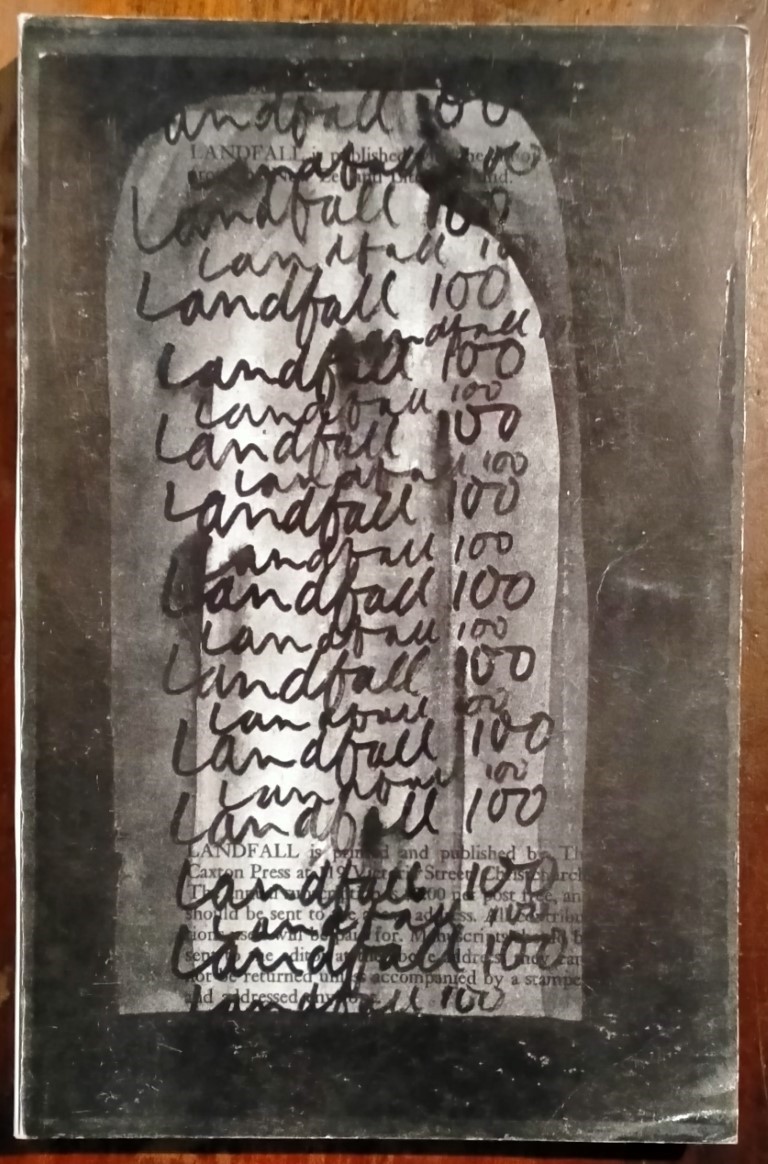 [SOCIOLOGY] BERGER Paul L.

A Rumor of Angels
Modern Science And the Rediscovery of the Supernatural.
Supernatural Spiritualism Fringe Science Metaphysics Occult New Age Sociology Theology
VG- hardback in VG- dust jacket.
Dust jacket price clipped, some wear, edge chipping, small stain to rear panel, a few minor instances of pen underlining in book text.
Namer to haf-title "Bob Lowe".
$25 C/B
Doubleday 1969 first edition, xi 129pp.
[#5679 ]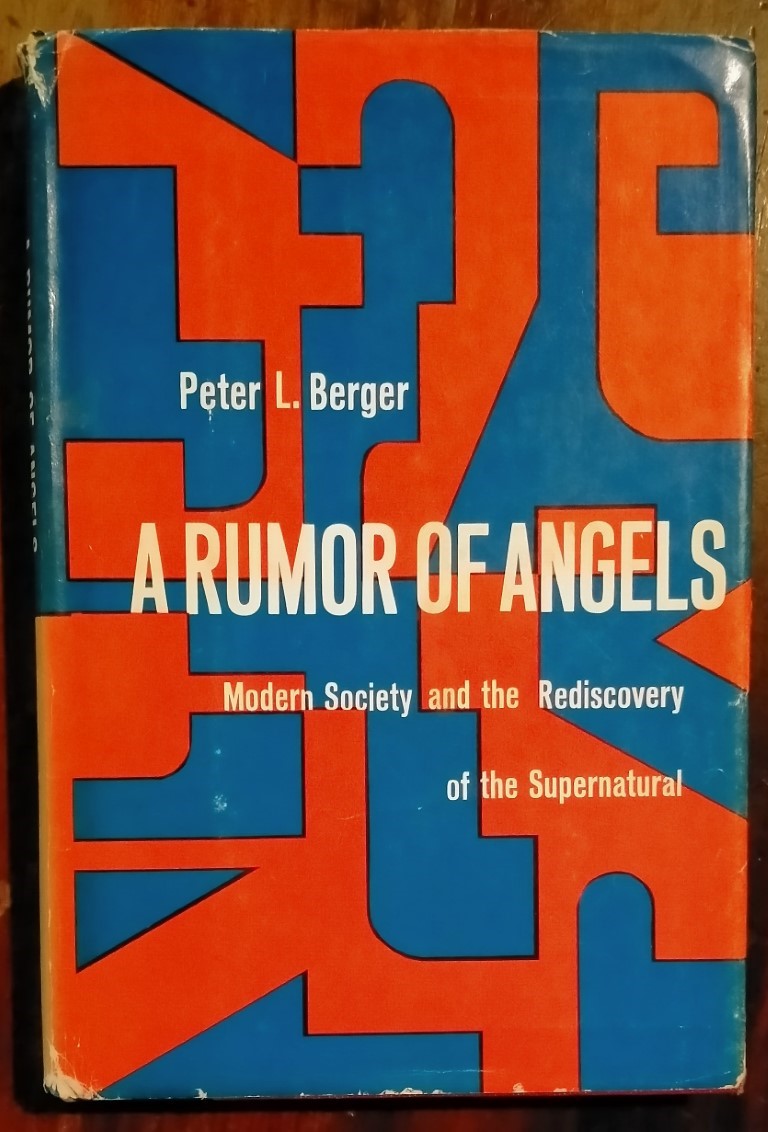 SMITH Sydney

Mostly Murder, Sir Sydney Smith's Autobiography
New Zealander who became famous as one of the Empires greatest pathologists, rivalling Bernard Spilsbury in renown.
Includes the Sidney Fox, Annie Hearn, Chrissie Gall, and the Ruxton cases, and the Auckland Arsenic Mystery of Mrs Wilson.
Criminology Pathology Forensic Science
VG hardback with VG unclipped dust jacket, small pen mark to fep, slight foxing to closed edges.
$30 C/C
Harrap 1960, third impression after 1959 first, 318pp + plates.
[#5680 ]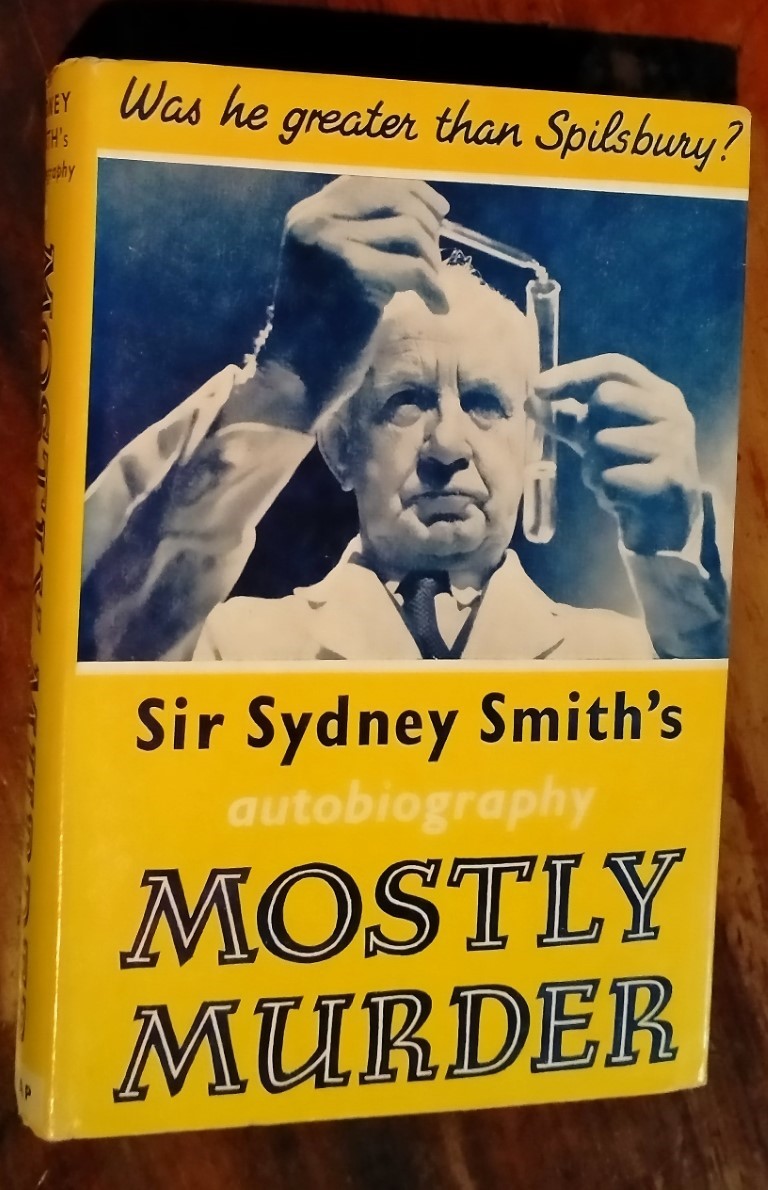 03/07/2023ev
GIBBONS Gavin

They Rode in Space Ships
Fantastic Meetings with Spacemen
Contains a compilation of information from the works of Daniel W. Fry, followed by the contact experience of Truman Bethurum
The White Sands Incident, Captain Aura Rhanes, The Prescott Meetings, Clarion, Adamski, The Space Ship of Mormon Mesa, Aylan, The Vimana at White Sands (1950).
Good hardback in G- dustjacket.
Ex-Library, lacks free end paper, one stamp to each preliminary leaf upto the contents, also to rear fep and paste down, pocket and slip at rear.
Jacket chipped spine ends and large chips / peices missing to cover.
$25 C/C
Neville Spearman 1958 second impression, 217pp +plates.
[#5656 ]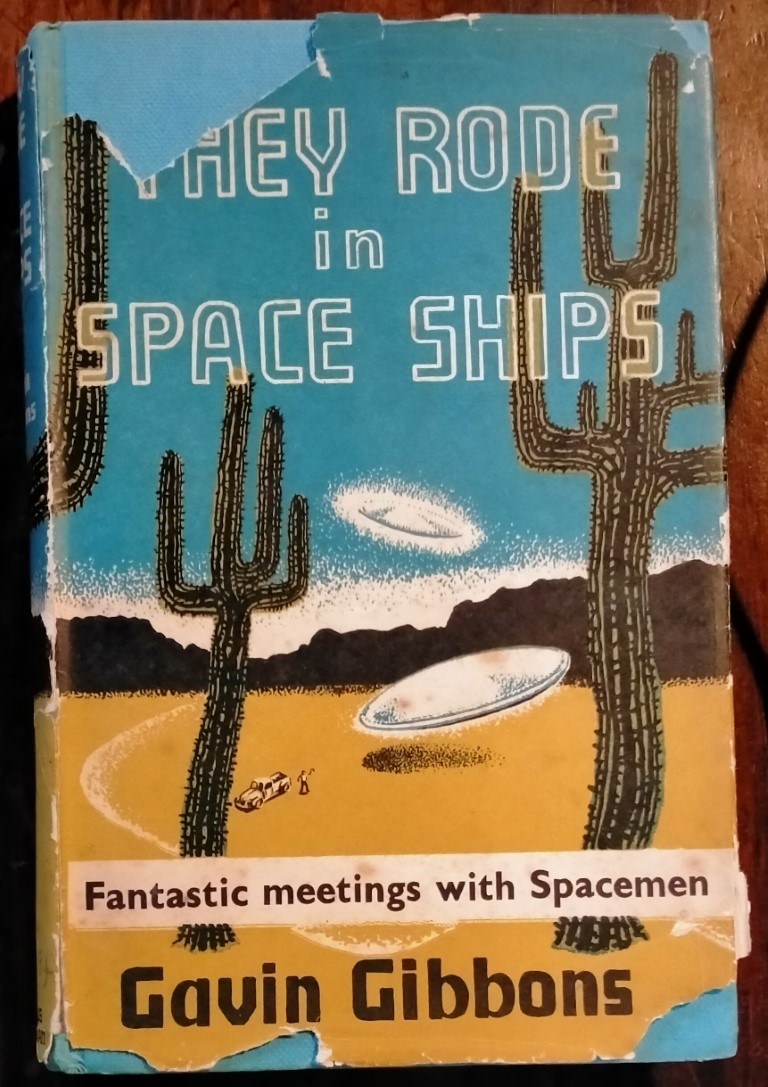 [OVID] BARKER E Phillips

The Lover's Manual of Ovid
A ribald translation into rhymed couplets of Ovid's Lover's Manual.
Illustrated by A R Thomson.
book plate, classical literature, erotica
VG hardback in G+ dust jacket.
Bookplate for Hughan by Nan Oxley to paste down. Top edge dusted blue. Jacket generally complete and tidy but some foxing to fold in flaps and chipped along top edge of upper panel, spine browned and lower panel foxed, the front cover art is quite tidy though.
$35 C/C
Basil Blackwell 1931 First Edition, 158pp which include full page line drawings by A R Thomson.
[#5657 ]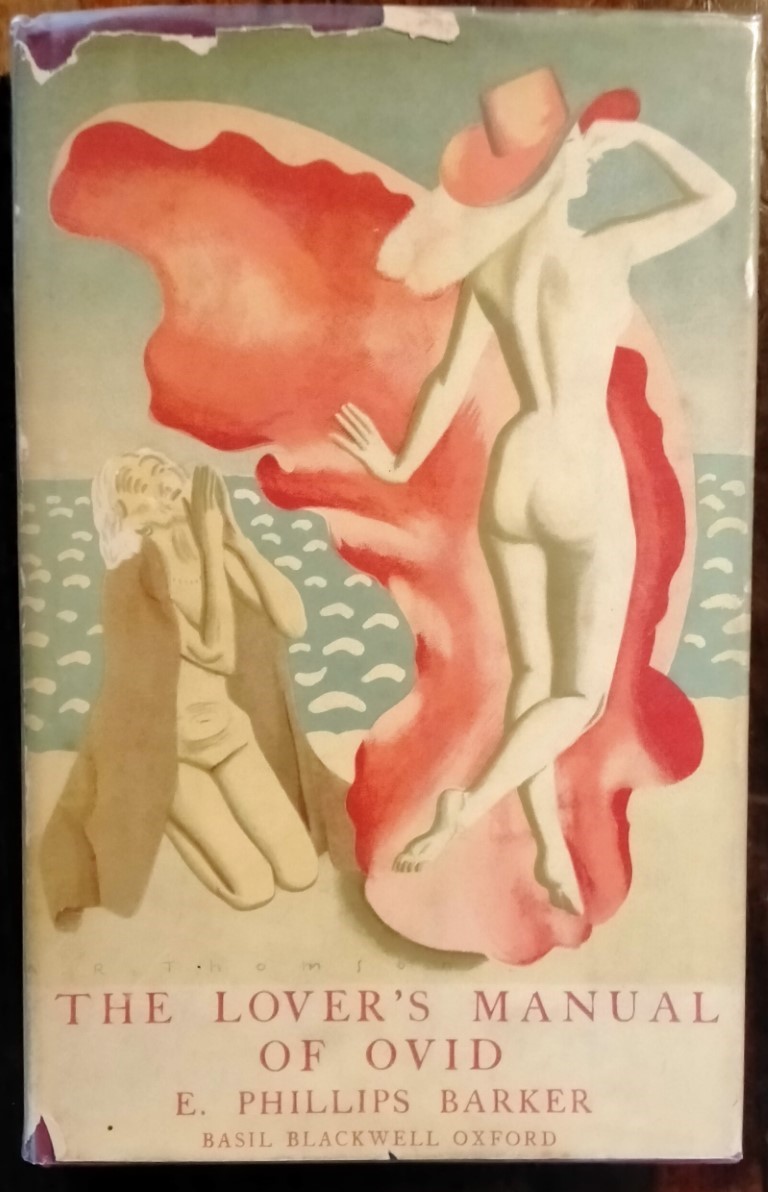 IYENGAR B.K.S.

Light on Yoga
Yoga Dipika, foreword by one of his pupils, Yehudi Menuhin.
ISBN0041400011
Asanas, bandhas, pranayamas
VG softback, with quality sewn binding and paper. Minor age to the covers.
$20 C/C
Allen and Unwin 1973, 342pp + plates.
[#5659 ]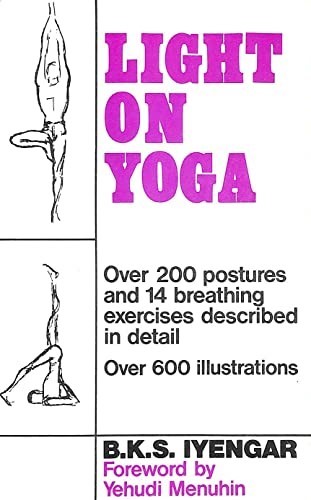 [SEVEN RAYS] BROWN Michael

The Weaver and the Abbey
The Quest for a Secret Monastery in the Andes, inspired by the author's reading of Secret of the Andes by Brother Philip (George Hunt Williamson).
ISBN 0213168316
new age, secret teachings, hidden masters, Peru, Brotherhood of the Seven Rays
VG hardback in VG dust jacket.
$25 C/C
Arthur Barker 1982 first edition, 223pp.
[#5662 ]
VG hardback in VG- dust jacket with some mild adhesive residue along the top and bottom edges (offset from removed plastic sleeve).
$25 C/C
Arthur Barker Ltd. 1982 first edition, 223pp.
[#3891 ]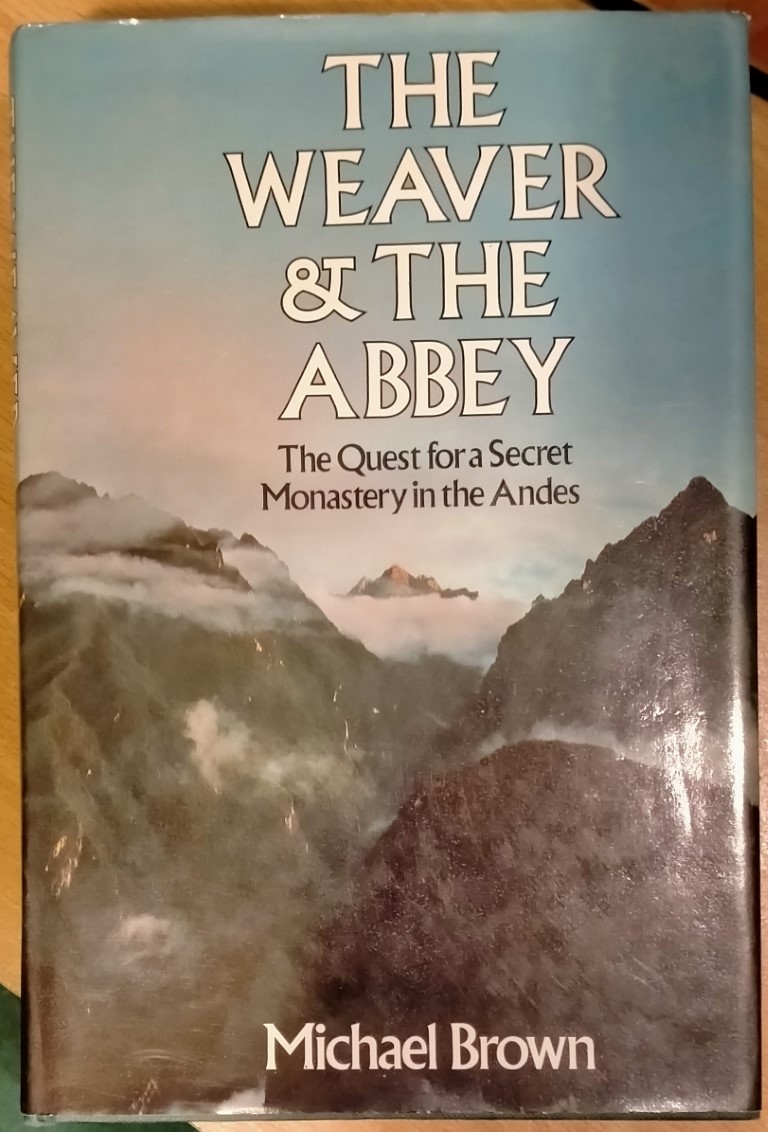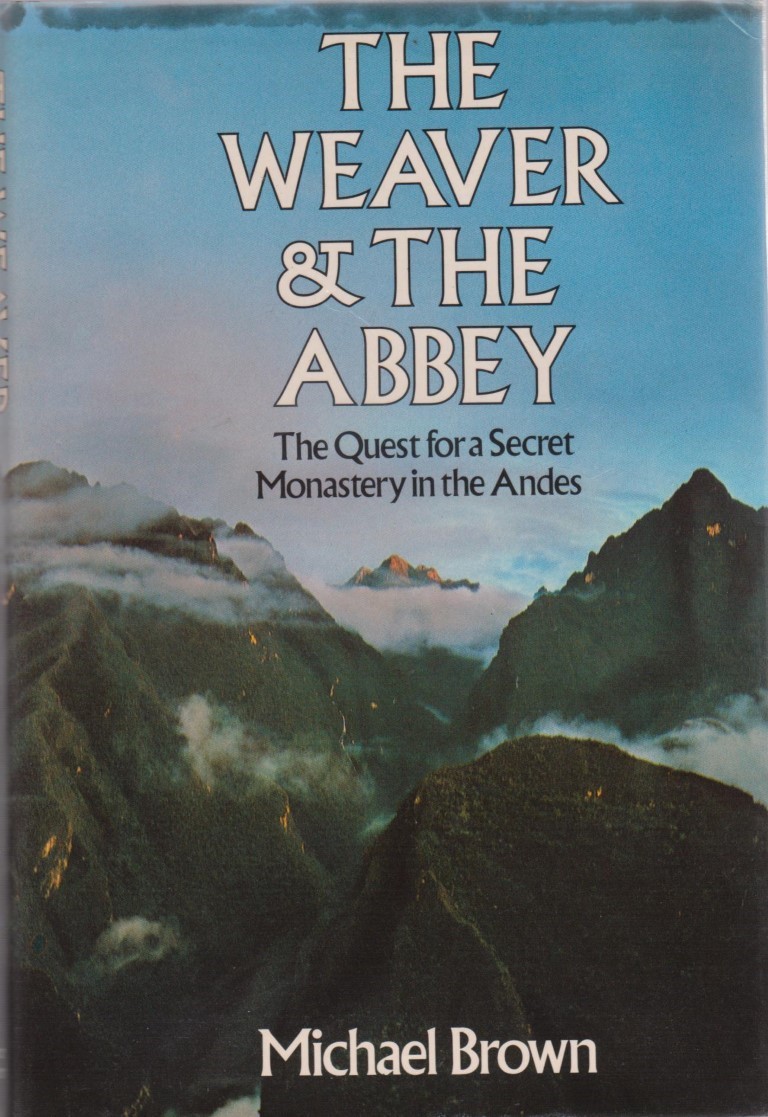 [SEVEN RAYS] BROWN Michael

The Weavers Apprentice.
The follow up work to the author's book about his search for a Secret Monastery in the Andes The Weaver and the Abbey, inspired by his reading of Secret of the Andes by Brother Philip (George Hunt Williamson).
ISBN 000222321X
new age, secret teachings, hidden masters, Peru, Brotherhood of the Seven Rays, ascended masters, sequel
VG hardback in VG dust jacket.
$25 C/C
Collins 1986 first edition, 297pp.
[#5663 ]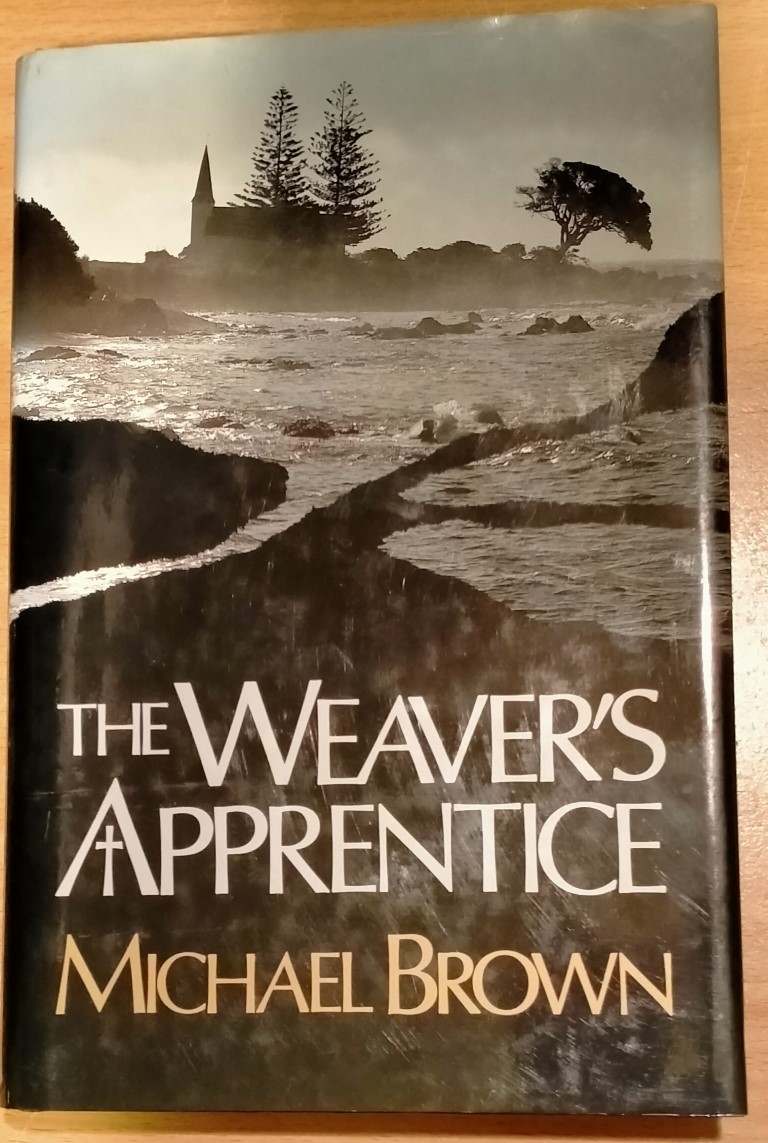 [ANATARCTIC] BRAXTON Dorothy

The Abominable Snow-Women
Dorothy Braxton, a female journalist (the first) makes it to Antarctica on the Magga Dan via the Sub-Antarctic Islands.
ANARE, New Zealand, Auckland Island, Campbell Island, Macquarie Island
VG hard back in VG dust jacket.
$20 C/C
Reed 1969. First Edition, 201pp + plates
[#5664 ]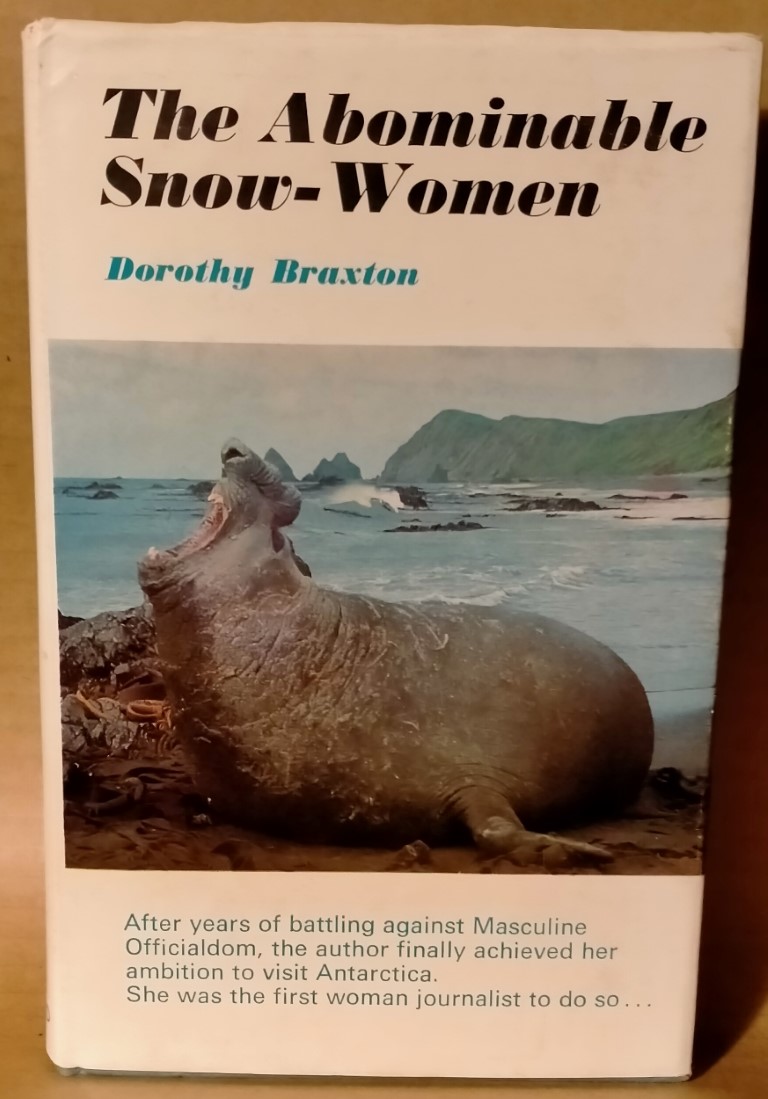 BATTEN Jean

Alone in the Sky
Autobiography by New Zealand's greatest pioneer aviator
Jean Batten flew immense distances in record times and helped establish what later became airline routes. Revised from her 1938 My Life in 1979
ISBN 1853100234
VG softback with sunned spine
$15 C/B
Airlife 1979, 190 pages + plates. [#5665 ]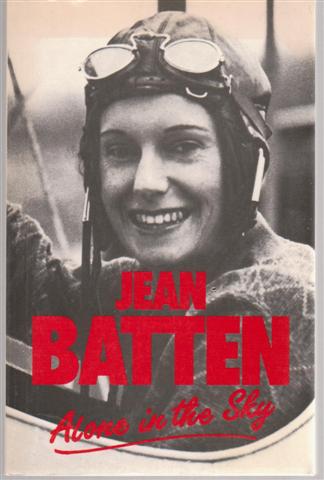 ELFORD George Robert and Hans Josef Wagemueller

Devil's Guard
German soldiers, including SS, fleeing Soviet gulags after the defeat of the Reich join French Foreign Legion and fight in Indochina
The ghost written memoirs of Hans Josef Wagemueller.
ISBN 0450013367
nazi, third reich, mercenary
G+ handling soiled used paperback.
$15 A/A
New English Library 1973 first reprint, 349pp.
[PB1732 ]
EDWARDS Hugh and Ian Fleming

All Night at Mr Stanyhurst's.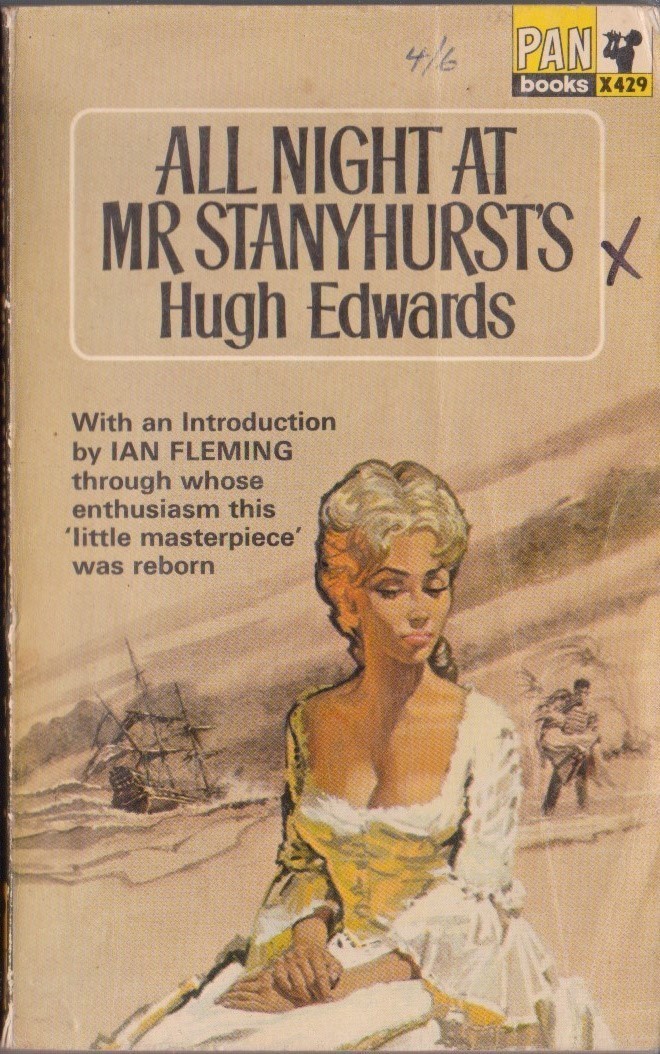 A historical action story set in the 18th century.
This has an introduction by Ian Fleming and is useful for a Fleming completist.
Pan X429
VG- paperback, with small pen X and price to cover, small exchange stamp to first page.
$25 A/A
Pan 1965 First Paperback Edition, 163pp.
[PB1733 ]
HALDEMAN Joe

The Forever War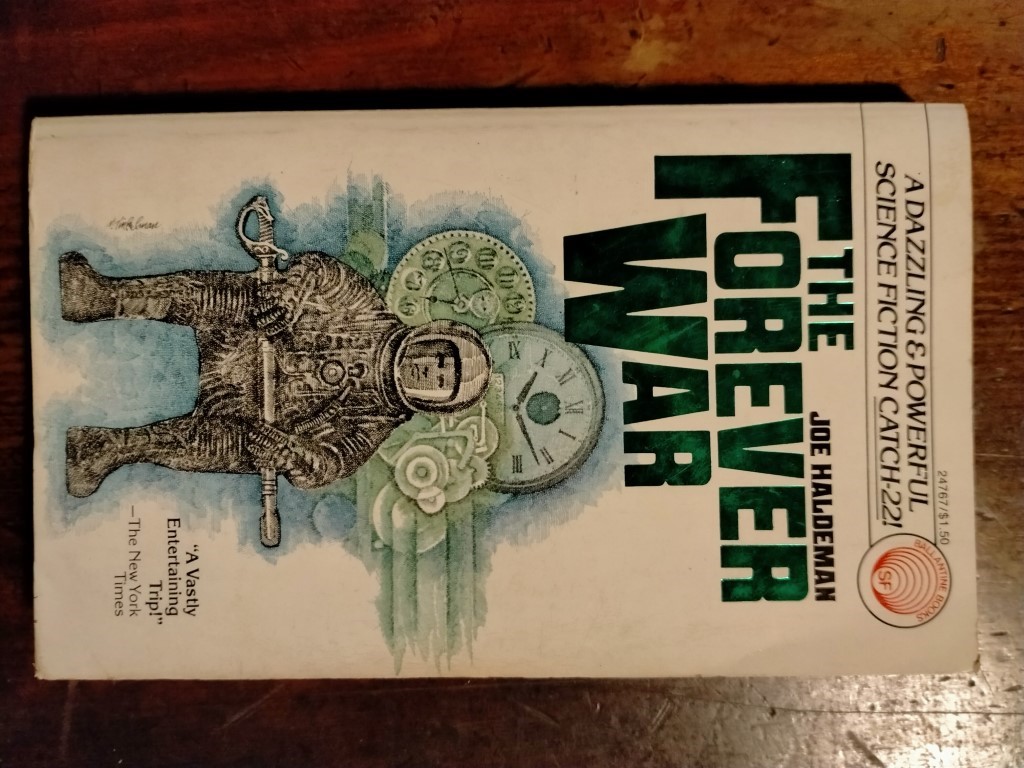 Ballantine 24767, PBO
VG paperback.
$10 A/A
Ballantine Books 1976, First Edition in this paperback edition.
[PB1734 ]
MACDONNELL J E

First Command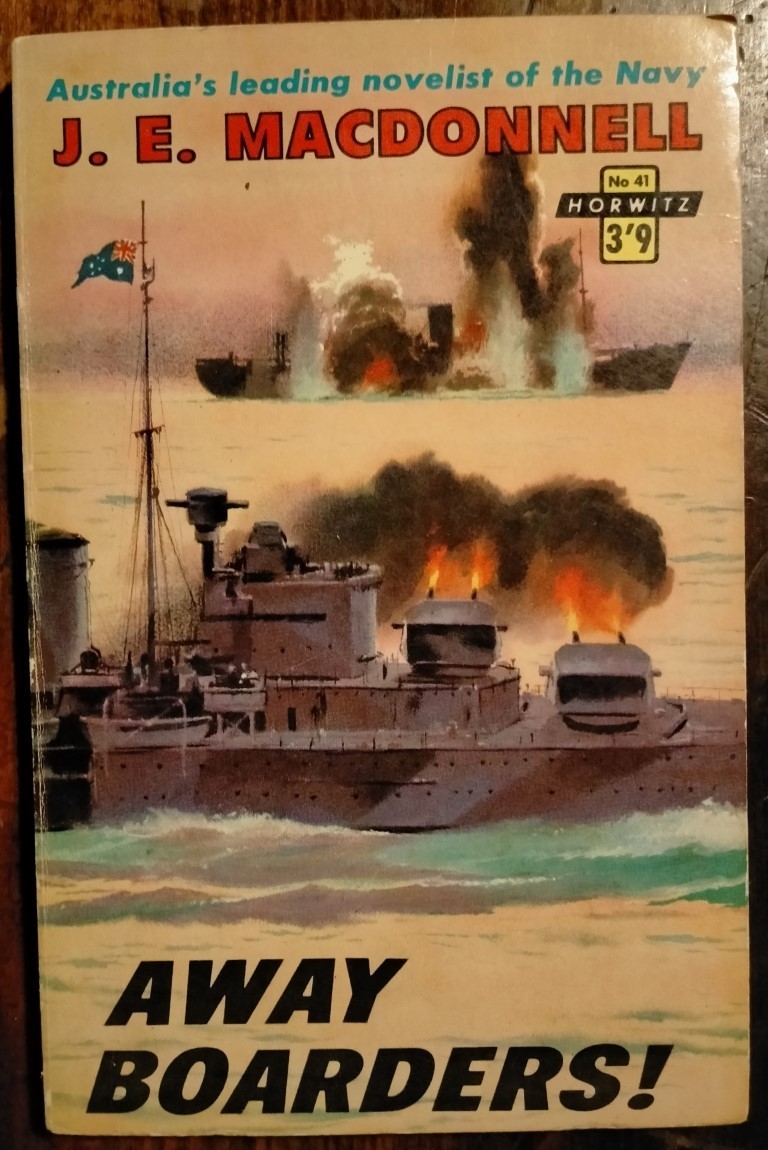 Australian Navy WWII fiction.
Horwitz No 41
ww2, wwii, naval, fiction, war story, pulp fiction
VG paperback with light wear to spine edges.
$20 A/A
Horwitz 1962 first edition, 130pp.
[PB1735]
SMITH Clark Ashton

Out of Space and Time
Volume One 1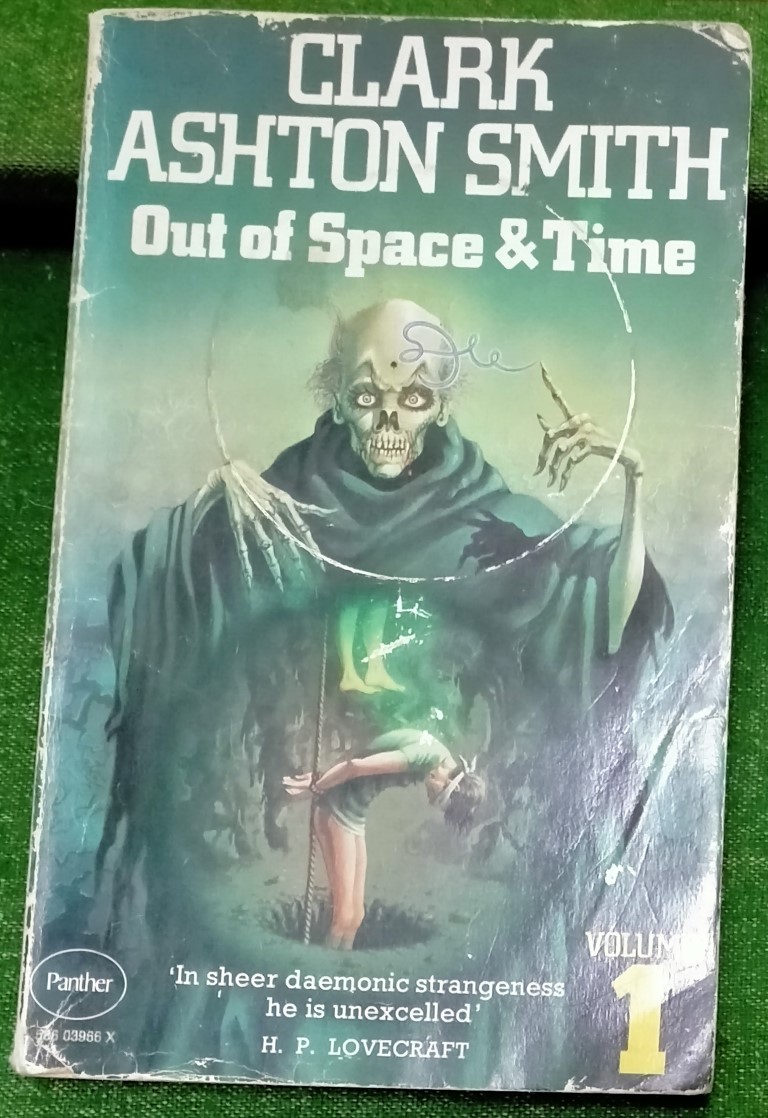 Introduction plus two groupings of his short fiction; Out of Space and Time, and, Judgments and Dooms.
Titles are; End of the Story
A Rendezvous in Averoigne
A Night in Malneant
The City of Singing Flame
Uncharted Isle
Second Interment
Chain of Aforgomon
Dark Eidolon
Double Shadow.
ISBN 058603966X
Cthulhu Mythos
G+ paperback, cup ring and light rubbing to covers.
$25 A/A
Panther 1974 reprint, 204pp.
[PB1736 ]
McCORMICK Donald

The Identity of Jack the Ripper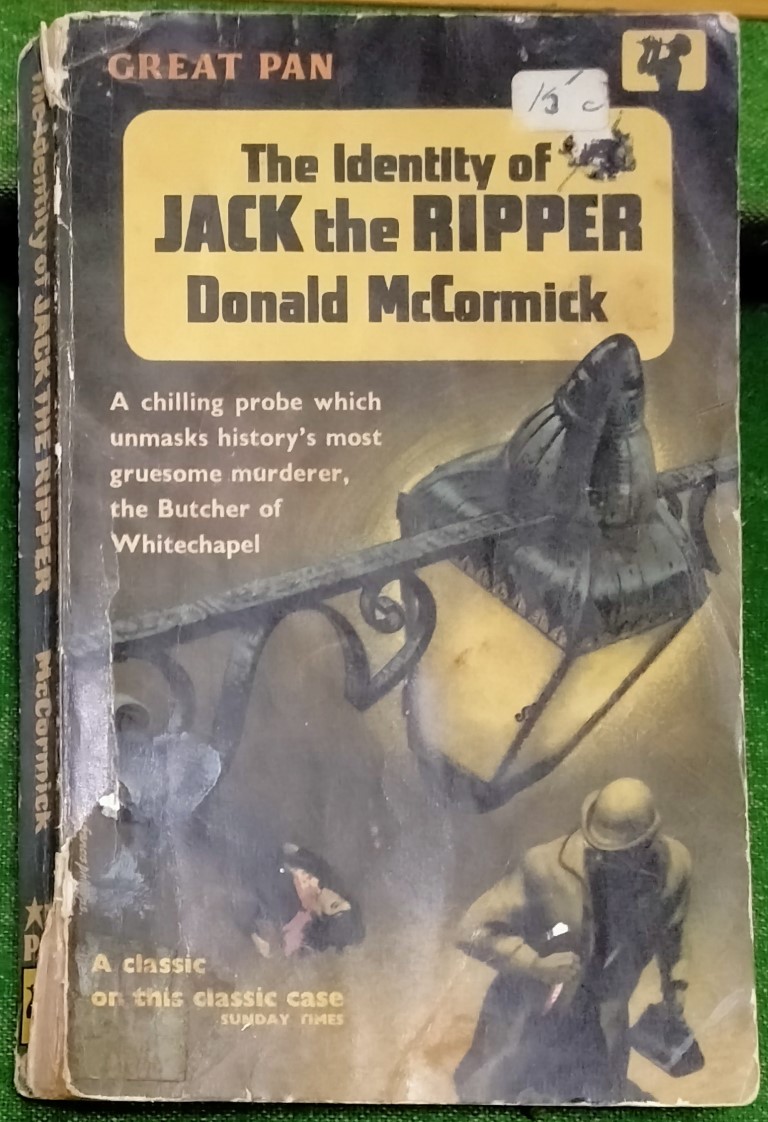 A rare Ripper title, after discussing the case in detail the author claims there is good evidence that a certain Russian doctor by the name of Vassily Konovallov was the culprit.
With a nice 'murder by gaslight' cover art by W Francis Phillipps.
true crime, saucy jack, vintage paperback, Great Pan G542
VG- paperback with light wear to wrappers, two line pen inscription to rear cover, top edge soiled, original price stamp to first page.
$15 A/B
Great Pan 1962 first paperback edition, 224pp.
[PB1630 ]
G- paperback with joints split to ends, some soiling, cover torn at spine.
$10 A/B
Great Pan 1962 first paperback edition, 224pp.
[PB1737 ]
[SETH] ROBERTS Jane

The Seth Material
Recounts the author's experiences as the medium for psychic messages on death, health, dreams, reincarnation, clairvoyance, and the life beyond a personality occupying another dimension of reality.
channelling, ascended masters, new age, mediumship
VG- paperback, contents page has small arear chipped from fore edge.
$10 A/B
Bantam Books 1981, xviii 333pp. ISBN 0553205501
[PB1738 ]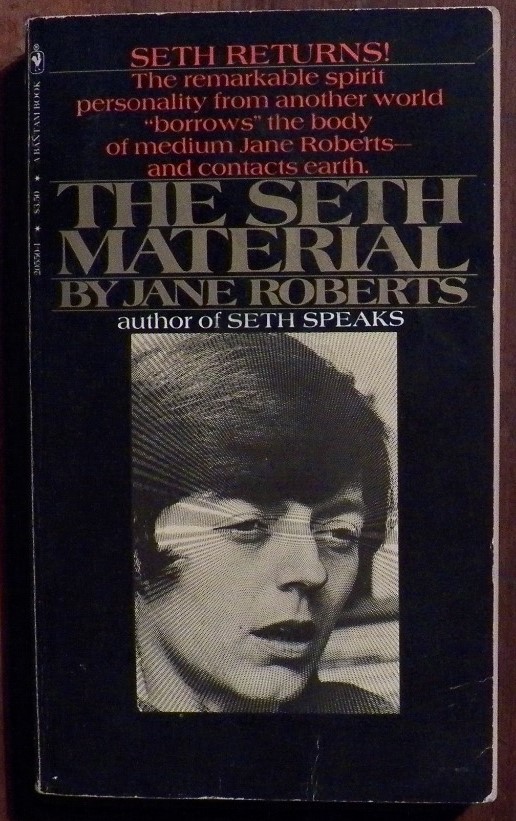 STOKES Doris

Voices In My Ear
The Autobiography of a Medium.
ISBN 0708817866
spiritualism
G+ handling wear and short split at spine end.
$8 A/B
Futura 1980 paperback, 224pp
[PB1265 ]
G- paperback, some loose pages, worn, reading copy
$5 A/B
Futura 1980 paperback, 224pp
[PB1739 ]
[HERMETICISM] BAIGENT Michael and Richard LEIGH

The Elixir And The Stone
A History of Magic and Alchemy.
ISBN 9780099490029
occult history, western, european history
VG paperback
$12 A/B
Arrow 2005, xvi 432pp + plates.
[PB1740 ]
CHRISTIE Agatha

Evil Under the Sun
'White Circle Pocket Novel' 189c
Publisher price to front cover of 1/-
Advert for Cadburys at rear.
G+ paperback, minor wear and end chipping to spine paper, paper stock browned, name to front inside cover.
$10 A/B
Collins Crime Club, undated assumed first thus, sewn sheets, 252p.
[PB1741 ]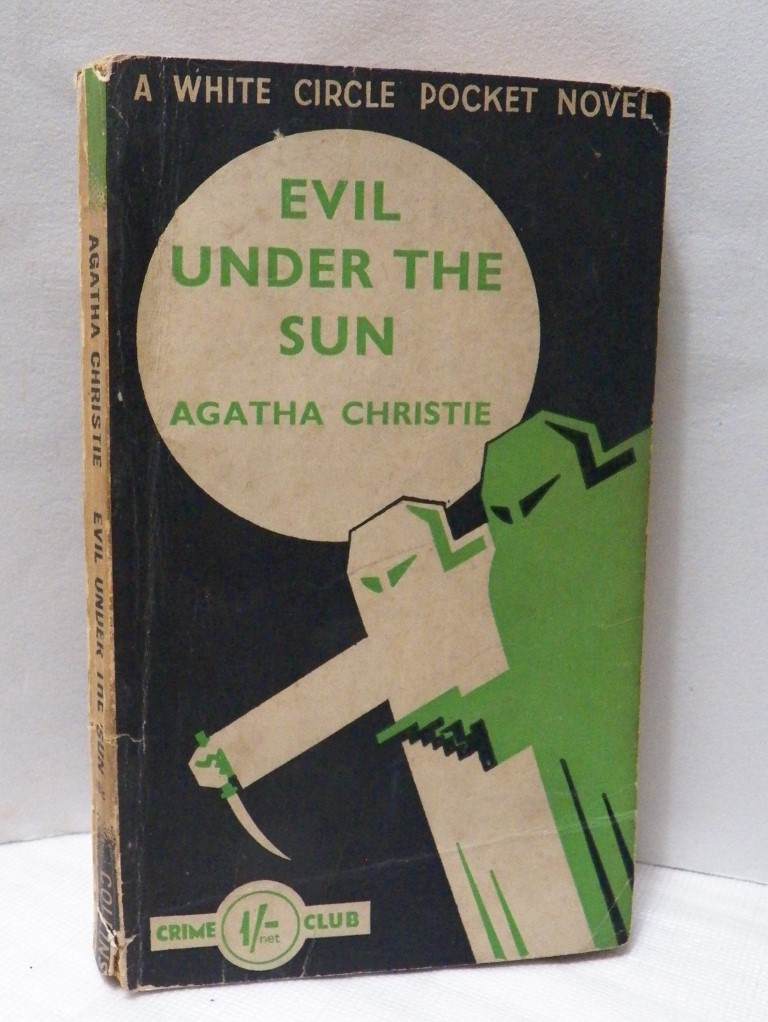 04/02/2023ev
[FIJI] DERRICK R. A.

A History of Fiji, Volume One 1 I.
Discovery, first Europeans, Cakobau, Tongans, Foreign affairs etc.
Contrary to apperances there was only one volume ever issued.
VG hardback, red cloth, corners bumped, small pen name to fep.
$20 C/C
Suva: Printing and Stationery Department 1950 second revised edition, vii 250 xxviii pp +plates.
[#5644 ]
[NEW PLYMOUTH] St. Mary's Church New Plymouth

A Poem in Stone, St. Mary's Church New Plymouth 1843-1952
A Brief History of Saint Mary's Church and Parish, New Plymouth, During Its First 100 Years of Service and After.
Church of England, Anglican, Bishop Selwyn
VG softback stapled in pictorial wrappers.
$15 C/B
St Mary's Parish, 1952. Fourth edition, 44pp + plates.
[#5645 ]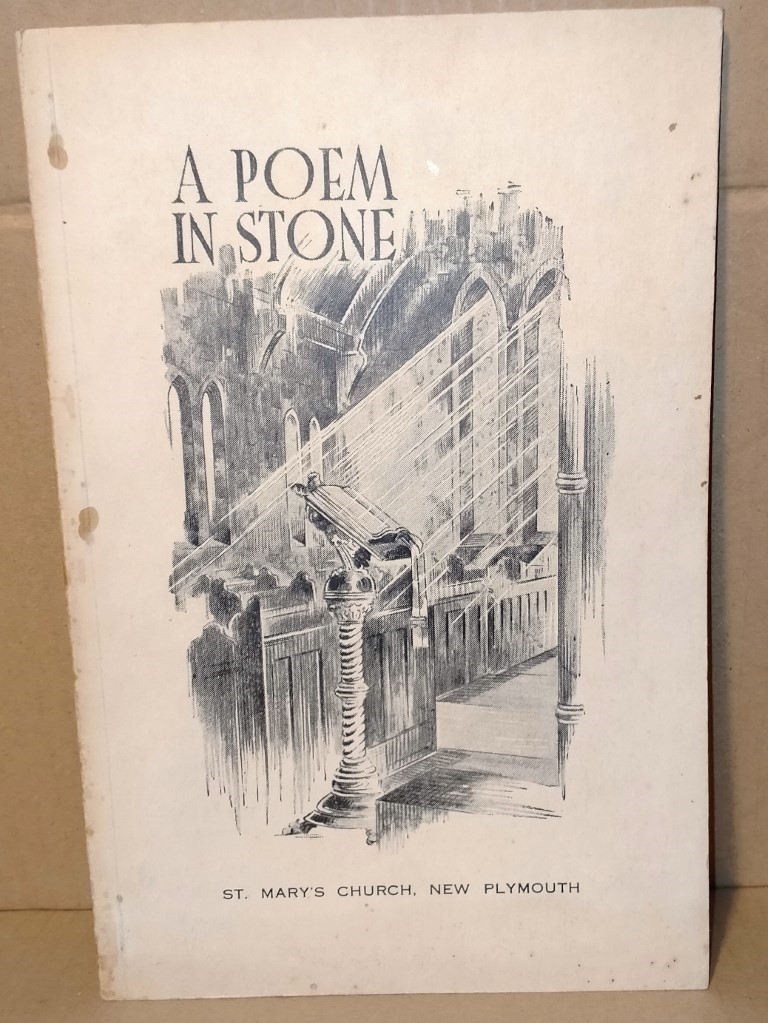 WILKINS Harold T.

Flying Saucers on the Moon
'UFO' sightings since dawn of time, including signs in the skies etc., but more specifically focused on the spate of sightings in the early 1950s.
Foo Fighters, South America, Britain, USA
Very Good hardback with no Jacket.
Black cloth with dulled titling to spine, age toned fep, small pen scribble to fep, light scattered foxing to closed edges.
$20 C/C
Peter Owen, 1954. First Edition, 329pp + plates
[#5646 ]
[VIETNAM WAR] HUDSON E R.

Another look at Vietnam
Author calls for fair treatment of the Viet Cong side in the war and withdrawal of NZ military support.
Foreword By the Prime Minister, Sir Walter Nash
pacifism, politics, new zealand anti-war publication
VG stapled warppers with 'support slip' slipped in at front.
$15 C/A
Caxton, 1967. First Edition, 14pp.
[#5647 ]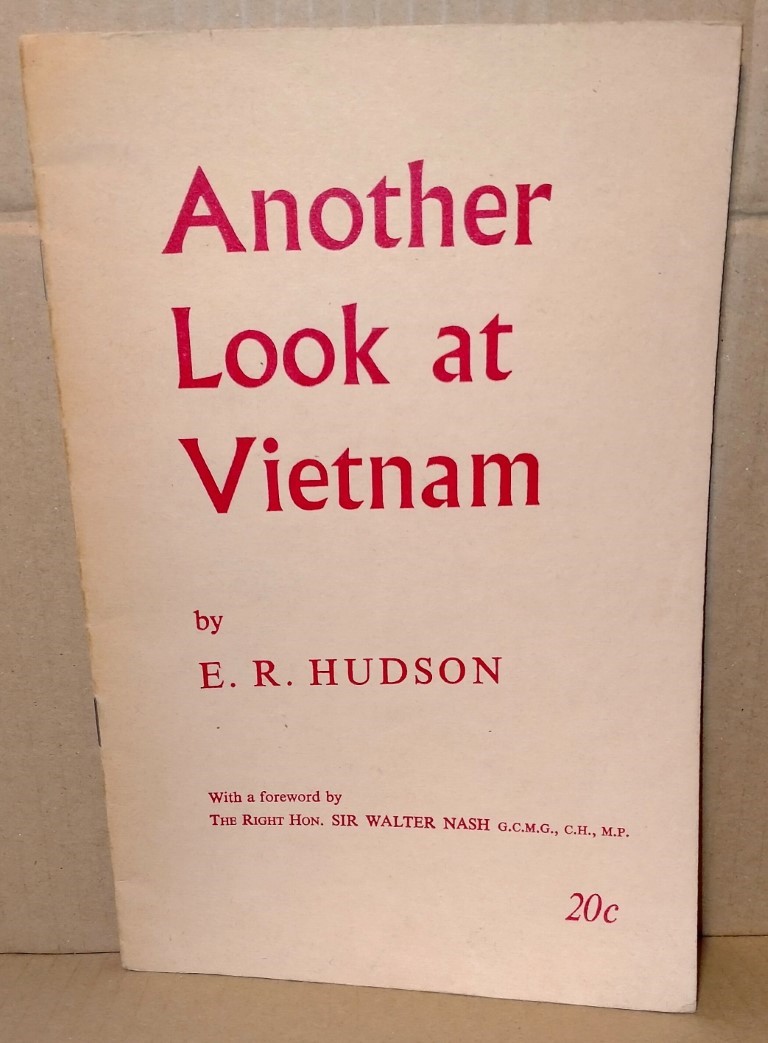 [GENEALOGY] GUEST W J D.

Rolleston House University Of Canterbury Register 1869-1969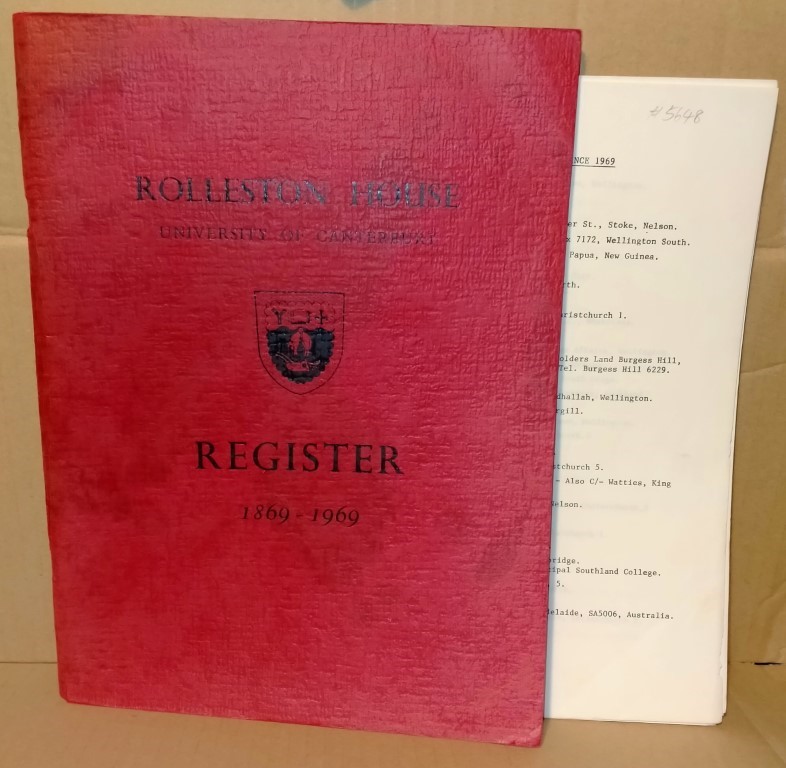 Register of Rolleston House College with known address as well as employment and military service history etc.
Includes 7pp history of Rolleston House before the register and also slipped in 8pp of address changes brought to notice since 1969 and 7pp list of housemen 1970-1974.
genealogy, enrolment
VG softback, saddle stapled sheets in printed paper wrappers, some soiling to covers.
$20 C/B
Caxton Press 1969 First Edition, 56pp
[#5648 ]
[subject] MINISTRY OF WORKS

Marlborough a Regional Survey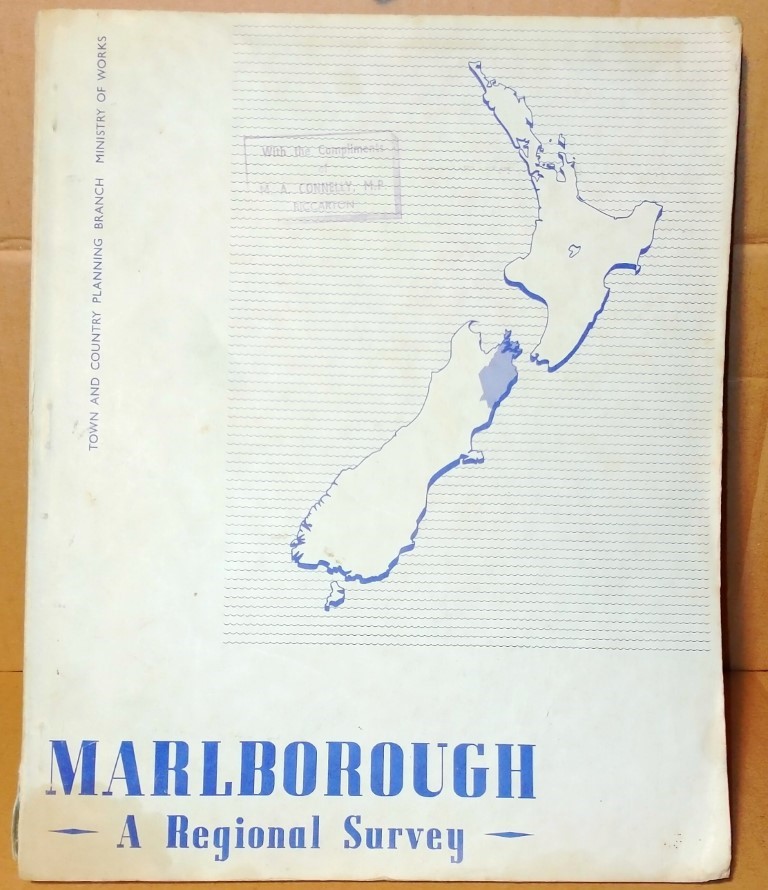 A brief survey of present resources and future potential for the Marlborough region of New Zealand.
Kaikoura, Blenheim, geology, geography, economics, planning
VG softback, stapled sheets in printed wrappers, rubber stamp to cover and title page, discolouring to rear cover.
$30 B/C
Town and Country Planning Branch Ministry of Works, Wellington 1962 First Edition,127pp +10pp plates+ folding map.
[#5649 ]
[HOKIANGA] ANCOTT-JOHNSON Barbara

Nurse in the North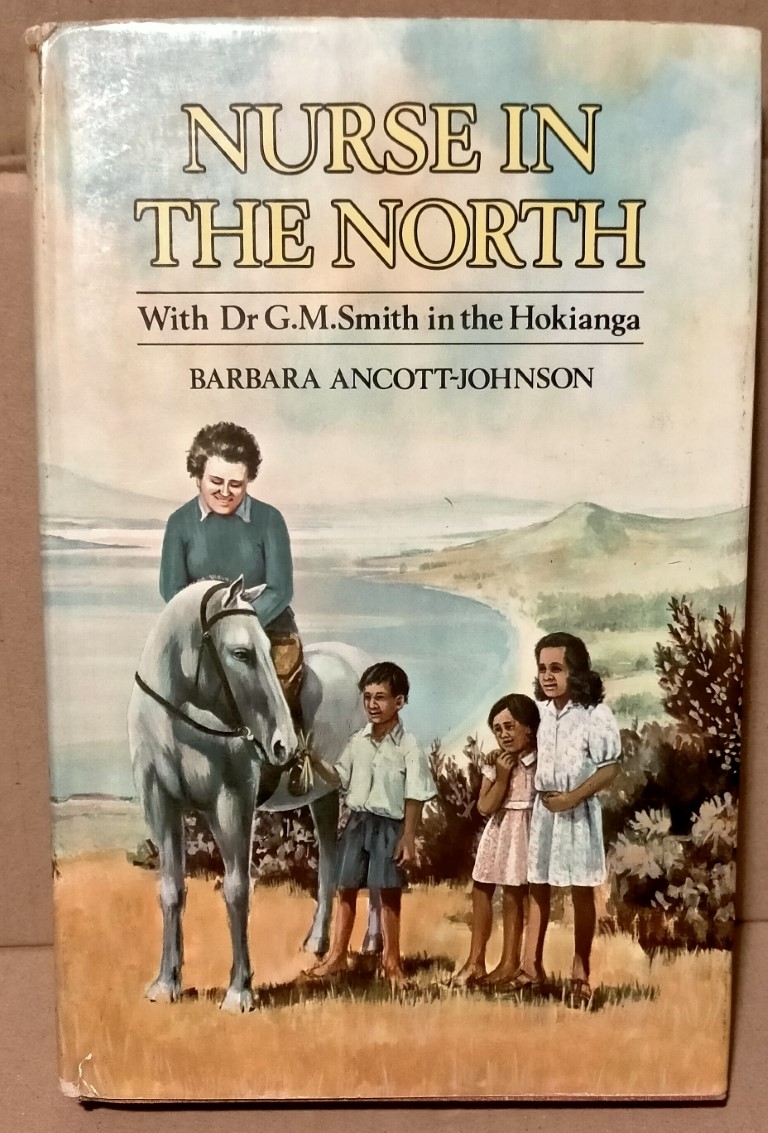 The author recalls her early days of medical practice amongst Maori of the Hokianga, with Dr G. M. Smith.
ISBN 0723303754
1940s Northland, Waipoua Forest, Doctor Jock Smith, Maori community
VG hardback in VG- dust jacket with light wear to dust jacket.
$20 C/B
Whitcombe and Tombs 1973 First Edition, 163pp + plates.
[#5650 ]
[SPIRITUAL HEALING] SANFORD Agnes

The Healing Light.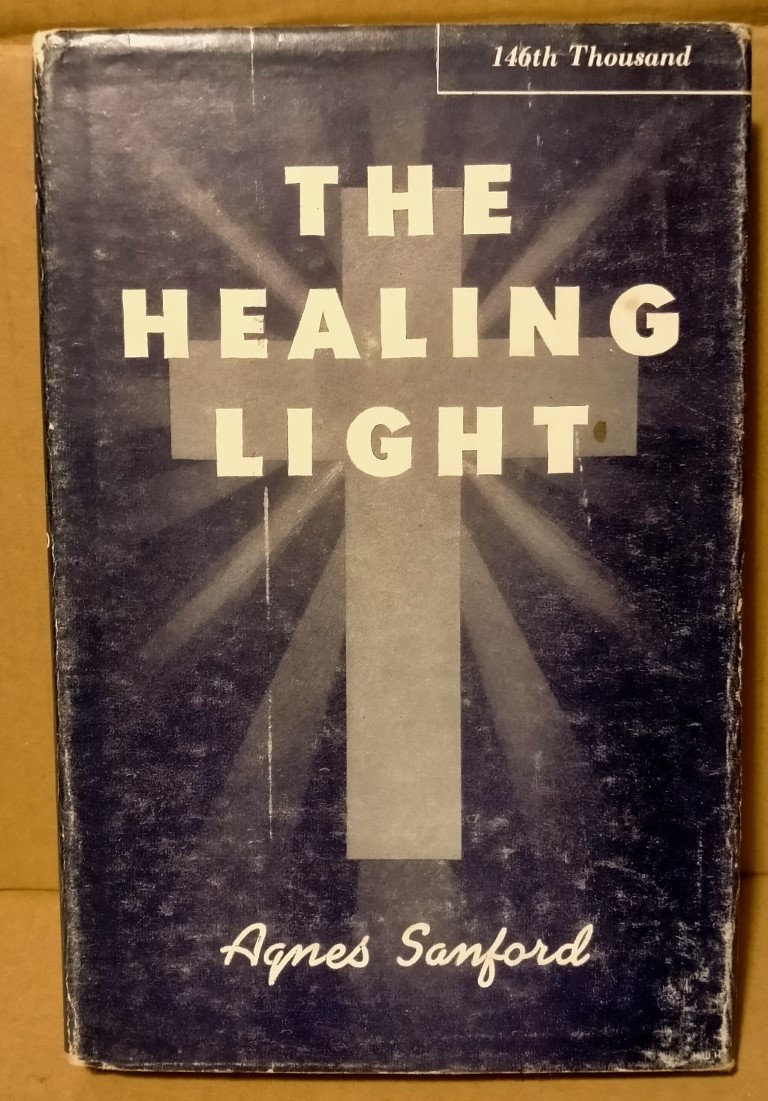 The author's approach to a practice of Christian spiritual healing.
ISBN 0853051003
VG hardback in VG dust jacket with minor wear, name to fep.
$15 C/B
Arthur James 1976 reprint, 218pp.
[#5651 ]
SUMMERS John

O Darkly Bright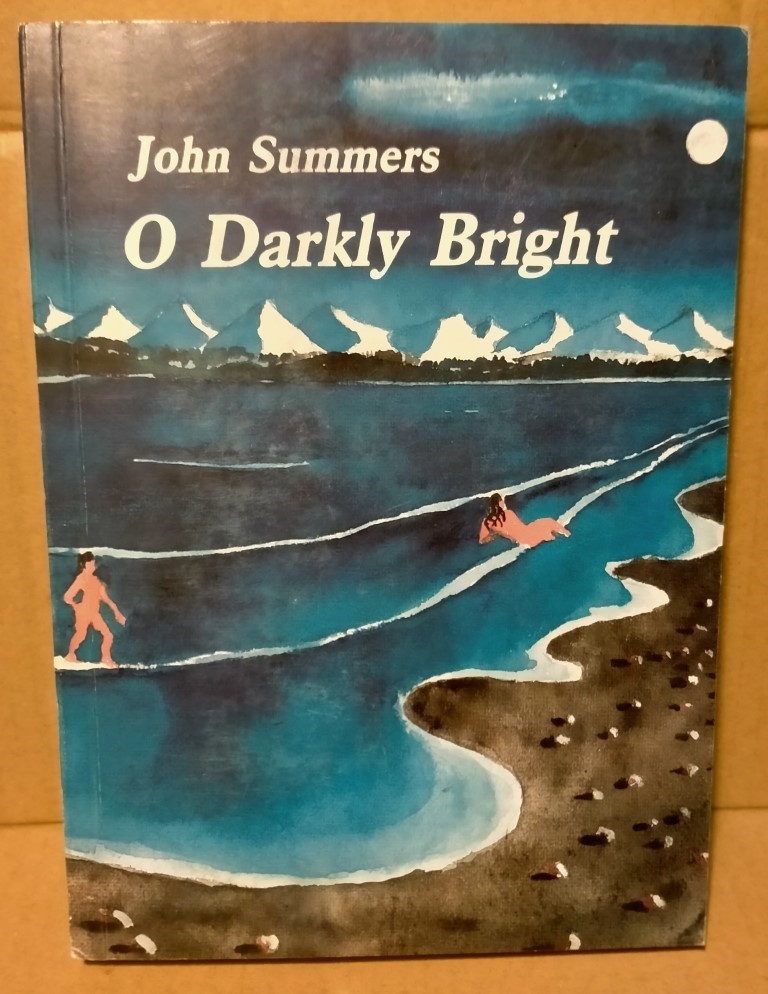 ISBN 0959781358
new zealand fiction
VG card covered
$15 C/C
Pisces Print 1974 first edition, 306pp
[#1415/5652 ]
[MOSGIEL] KIRK W R

Pulse of the Plain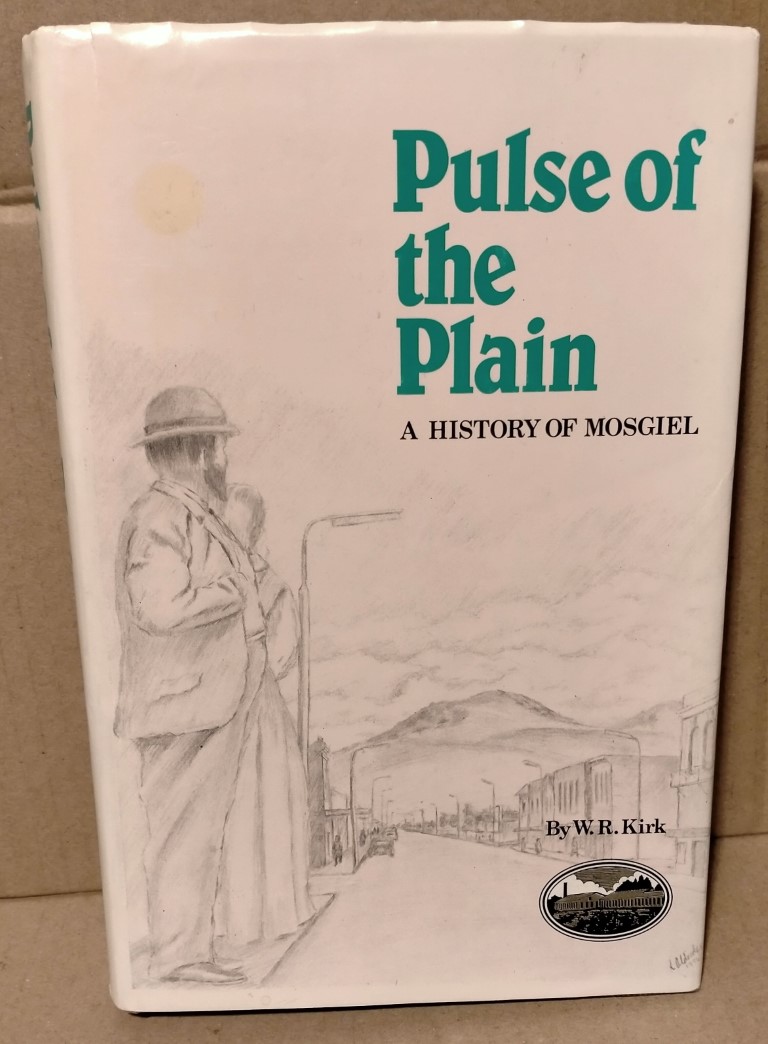 A regional History of Mosgiel with many historic photographs throughout.
ISBN 0959775501
Taieri, Waihola, Silverstream, Melville Park
VG hardback in VG dust jacket.
The slightly sun-faded dust jacket has small tear at top of front panel, gift inscription to fep otherwise tidy copy.
$35 C/C
Mosgiel Borough Council 1985 First Edition, xv 408pp.
[#5653 ]
[YUGOSLAVIA] ROGERS Lindsay

Guerilla Surgeon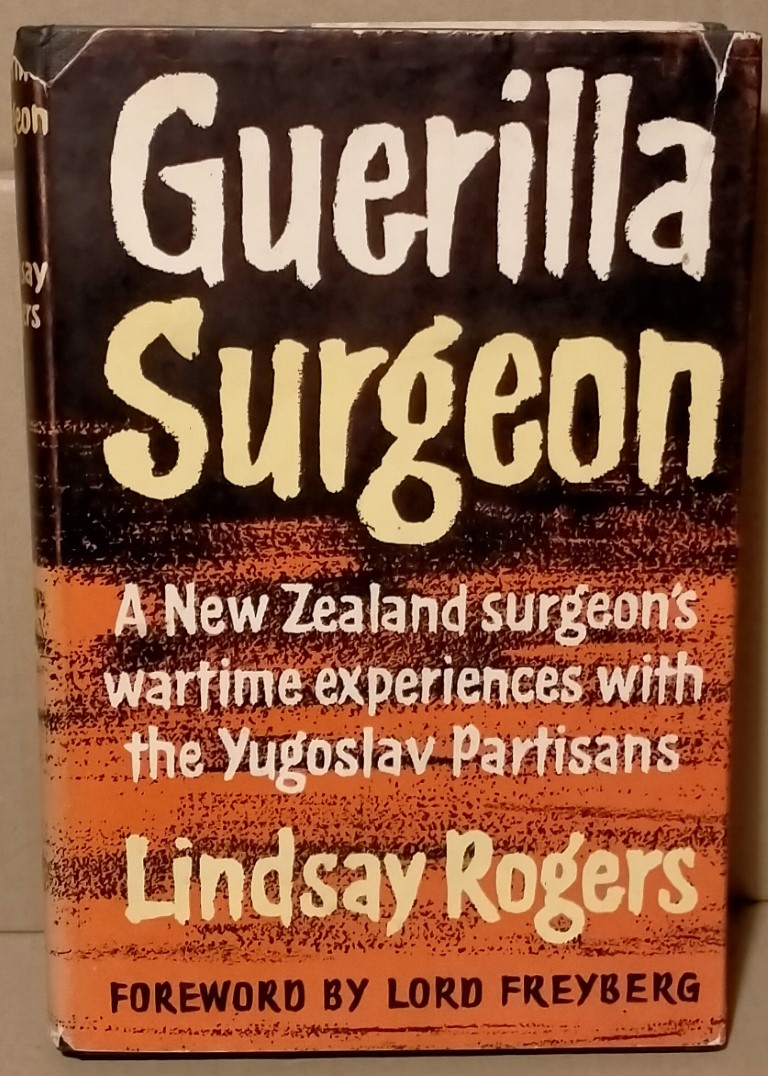 New Zealand surgeon's wartime experiences with the Yugoslav Partisans
Dalmatia, Croatia, Bosnia, communists, Tito
Hardback with dust jacket.
Some age spotting to page edges and title, unclipped dust jacket some chipping loss to head and tail of spine, foxed rear panel of dust jacket.
$35 C/C
Collins 1957 First Edition, third impression (September), 254pp.
[#5654 ]
[PSYCHIC QUESTING] GOODMAN Jeffrey

Psychic Archaeology, Time Machine To the Past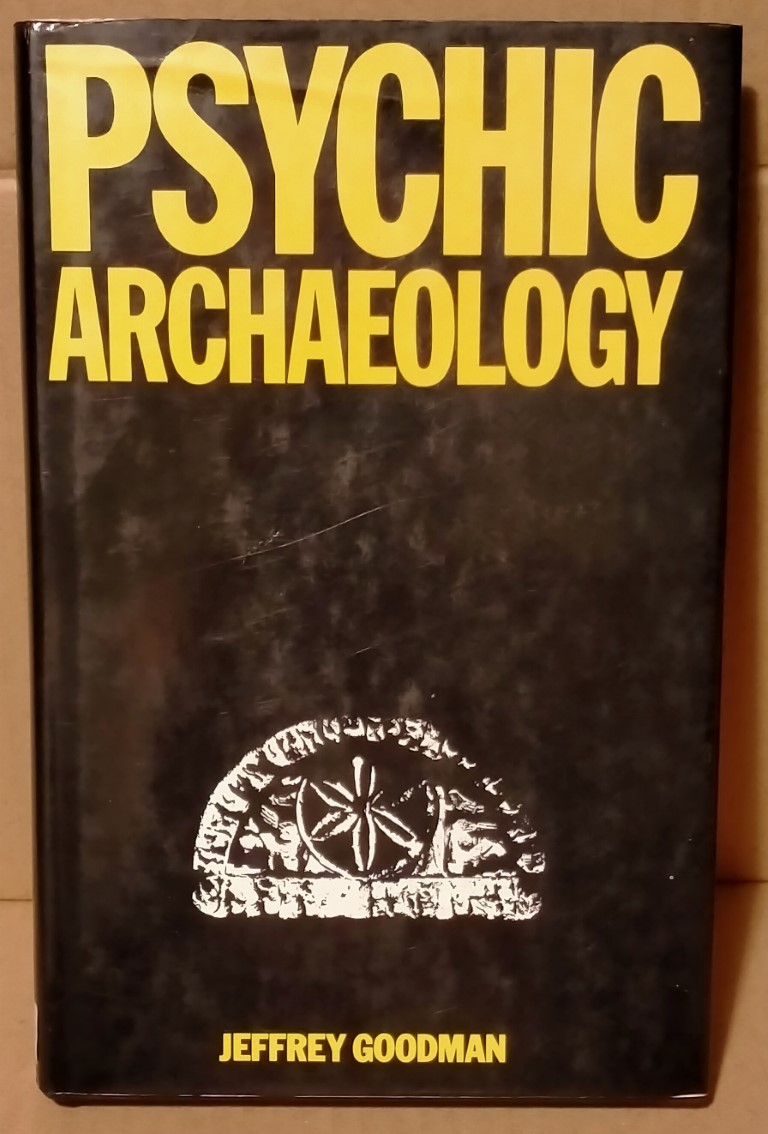 Traces the roots of psychic arcaheology including the Psychometry of Stefan Ossowiecki, Frederick Bligh Bond and Glastonbury Abbey, Edgar Cayce etc
ISBN0704503409
North American prehistory, far seeing, clairvoyance,
VG hardback in VG dustjacket.
$35 C/C
Wildwood House, 1978. First Edition, 223pp
[#5655 ]
© Fortuna Books (NZ).