LATEST ARRIVALS, RECENT LISTINGS

Some of these items may have been sold, as this list is an indication of our new stock entries only and is not updated when items are sold until we delete old entries quarterly.

All these fortunabooks.com prices are in New Zealand dollars.
Recent uncataloged stock CLICK HERE
Some non-book items (board games, movies) CLICK HERE
19/6/2017 ev
ATKINS Susan with Bob Slosser

Child of Satan, Child of God
Charles Manson's Woman, from Helter Skelter to her miraculous rebirth.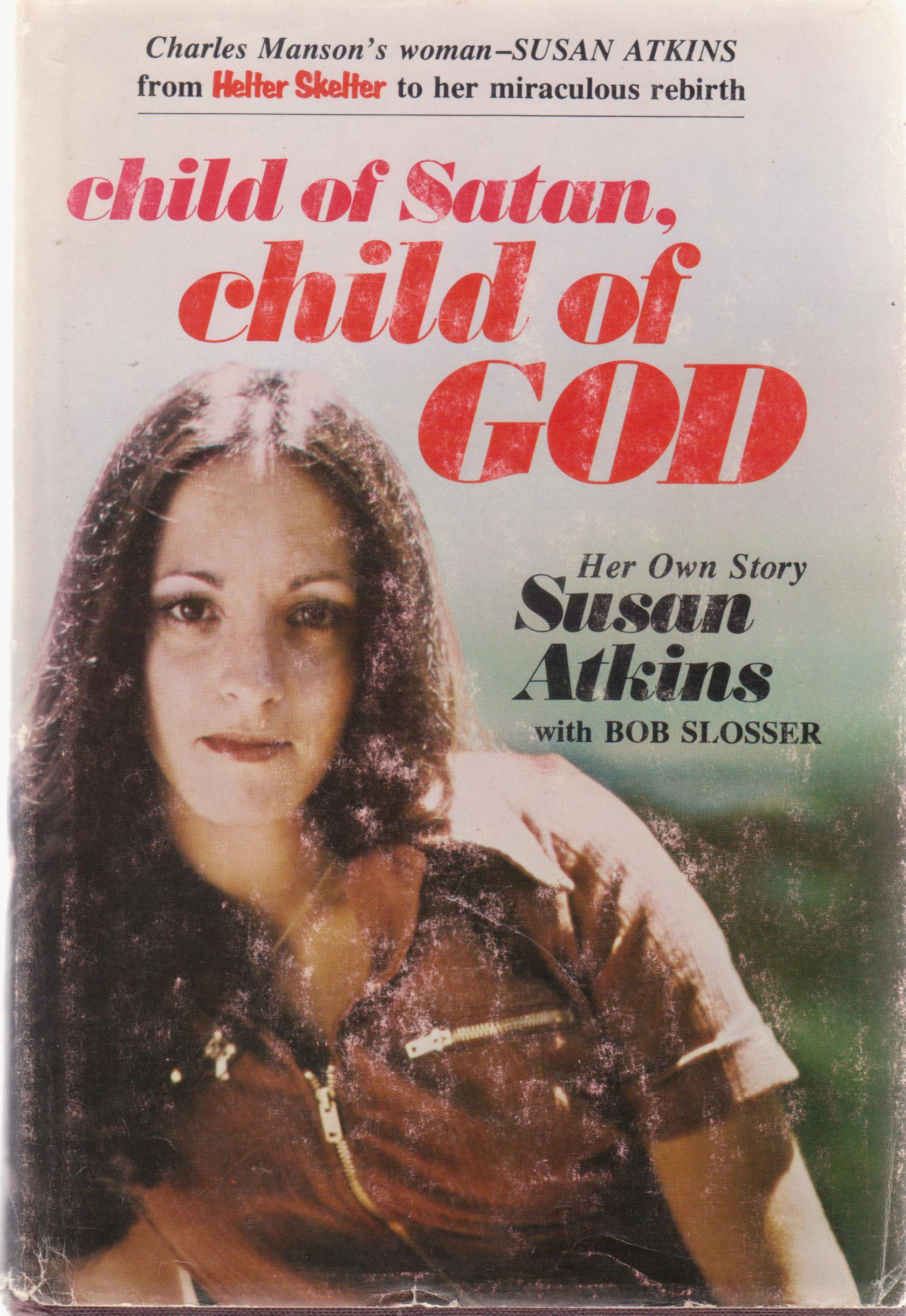 Atkins relates her childhood, time with the Charles Manson clan at Spahn Ranch, the 'Helter Skelter' killing spree, and her conversion to Born Again Christianity while on Death Row.
ISBN0882702297
VG hardback in G+ price clipped dust jacket with rubbing and edge wear. Inscription to front end paper.
$25 C/C
Logos International 1977 first edition, 290 pages.
[#3328 ]
CAMPBELL Ian editor

History Now
Te Pae Tawhito O Te Wa Volume 6 Number 2, September 2000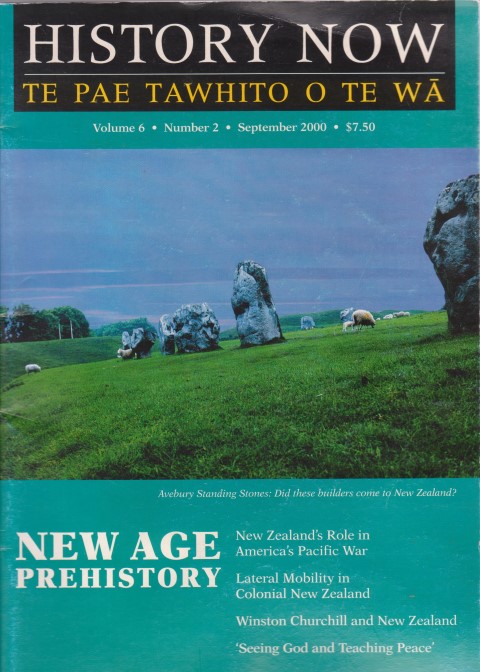 Periodical issued by the History Department of the University of Canterbury, Christchurch, New Zealand. This issue includes a discussion of the New Age Prehistory of New Zealand area of research as pioneered by Barry Brailsford and others who posit an Ancient Celtic, Portugese, Chinese or other early contact with New Zealand.
ISBN0909049378
VG- staple bound magazine
$10 B/B
Department of History, University of Canterbury (NZ) 2000, 48pp.
[#3330 ]
HILL Ernestine with a foreword by Alex F. Bell.

Water into Gold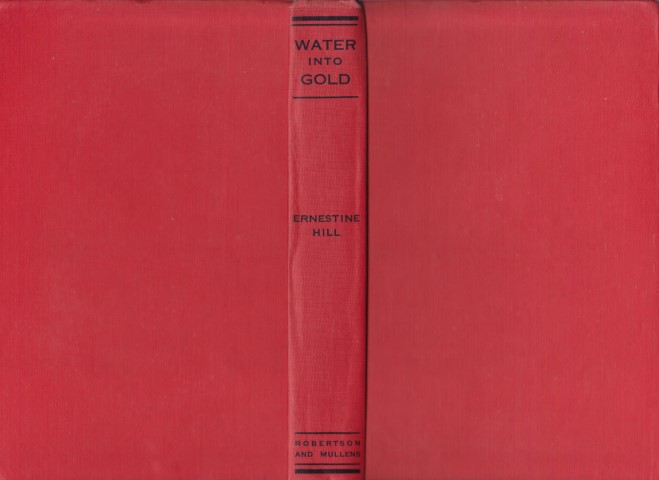 This revised edition issued to commemorate the golden jubilee of the Dried fruits industry in Australia. The pioneers of the Murray River Valley in N.S.W. and S.A. Includes George (1848-1932)., William Benjamin and the Chaffey family. Agriculture and irrigation along the river. Renmark, Mildura etc. Maps on end papers. Includes index.
Tenth edition
VG hardback with no dust jacket.
$15 C/C
Robertson and Mullens 1954, 334pp + plates.
[#3331 ]
McHARDY Emmet edited By Eileen Duggan

Blazing the Trail in the Solomons
Letters from the North Solomons of Rev. Emmet McHardy S. M.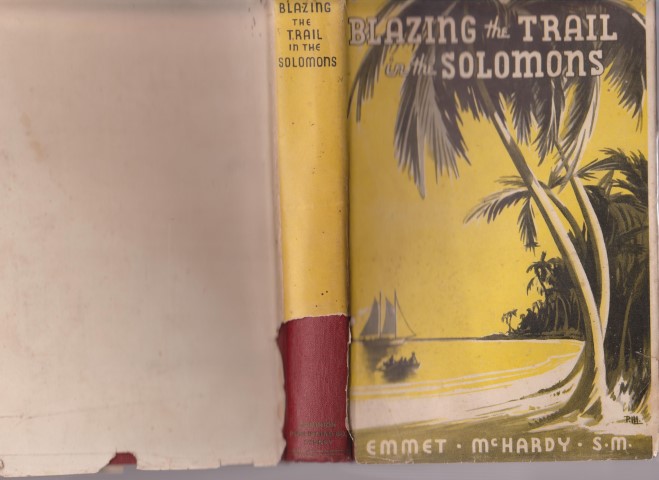 New Zealand born Catholic missionary to Tunuru, Northern Solomon Islands, he returned to Wellington to die of illness contracted in the Solomons, the letters cover 1929 to 1932.
G+ hardback in G dust jacket with edge wear and loss of lower half of spine. Book pages edges dust soiled and slightly foxed.
$20 C/C
Dominion Publishing Company 1935, 170pp + plates.
[#3332 ]
CHARLTON Rob

The History of Kapunda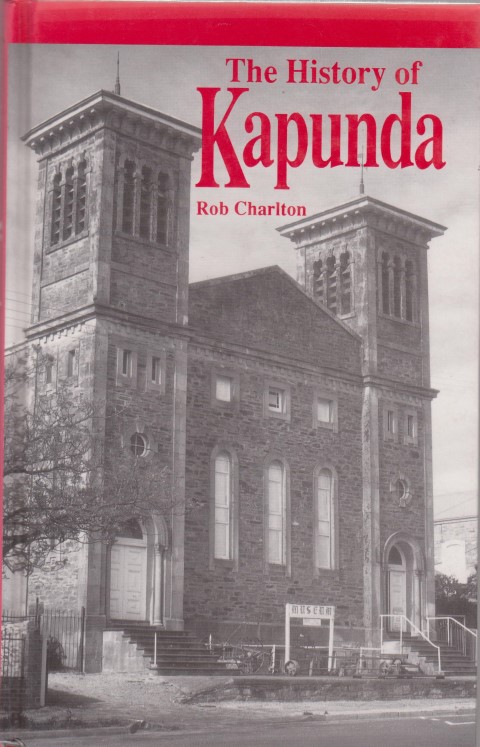 A history of Kapunda from earliest days in 1836 nd the discovery of Copper. Social and economic growth etc.
ISBN0731684168
VG- hardback with no dust jacket. Cancelled ex-library with a few stamps and a presentation plate.
$20 C/C
Lutheran Publishing House 1990, 170pp + plates.
[#3333 ]
DIXON Jeane as told to Rene Noorbergen

My Life and Prophecies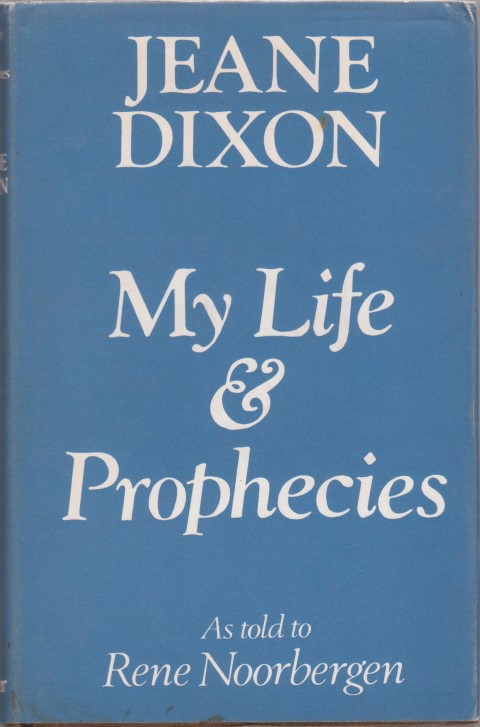 A biography of one of the 20th century's most well known psychics. Her predictions regarding US politics brought her to prominence.
ISBN0584101929
VG hardback in VG price clipped dust jacket.
$20 C/B
Frederick Muller 1971 first UK edition, 224pp.
[#3334 ]
HUTTON J. Bernhard

The Subverters of Liberty
The first full exposure of the Communist plot to undermine the Western way of life.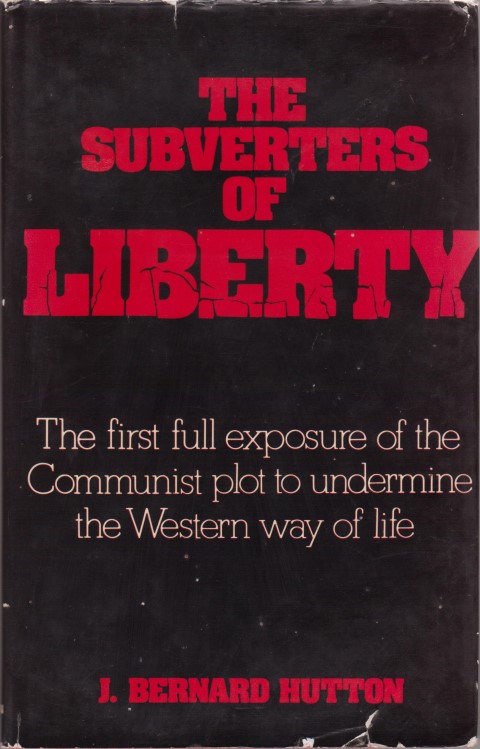 Describes the Communist system of subversion from within to destroy capitalism and democracy around the world by political agitation and social unrest.
ISBN0491002092
VG hardback in G+ dust jacket with some edge tears.
$10 C/C
W H Allen 1972, 266pp + plates.
[#3335 ]
HEAD Joseph and S L Cranston (editors)

Reincarnation: The Phoenix Fire Mystery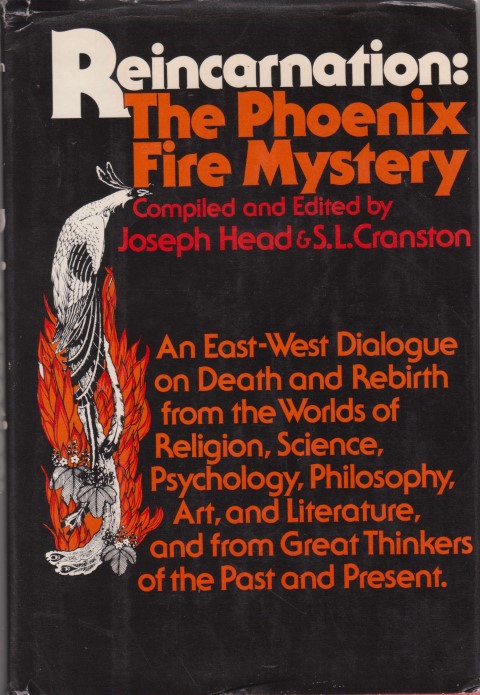 An East-West Dialogue on Death and Rebirth from the Worlds of Religion, Science, Psychology, Philosophy, Art, and Literature, and from great thinkers of the past and present. A very comprehensive work.
ISBN0517528932
VG quarter-cloth hardback in VG dust jacket. Some minor instances of red biro underlining.
$20 D/D
Julian Press/Crown 1977, 620pp
[#3336 ]
WELLS Rodney and Vicky HEWARD

Christchurch Heritage Houses
Signed copy.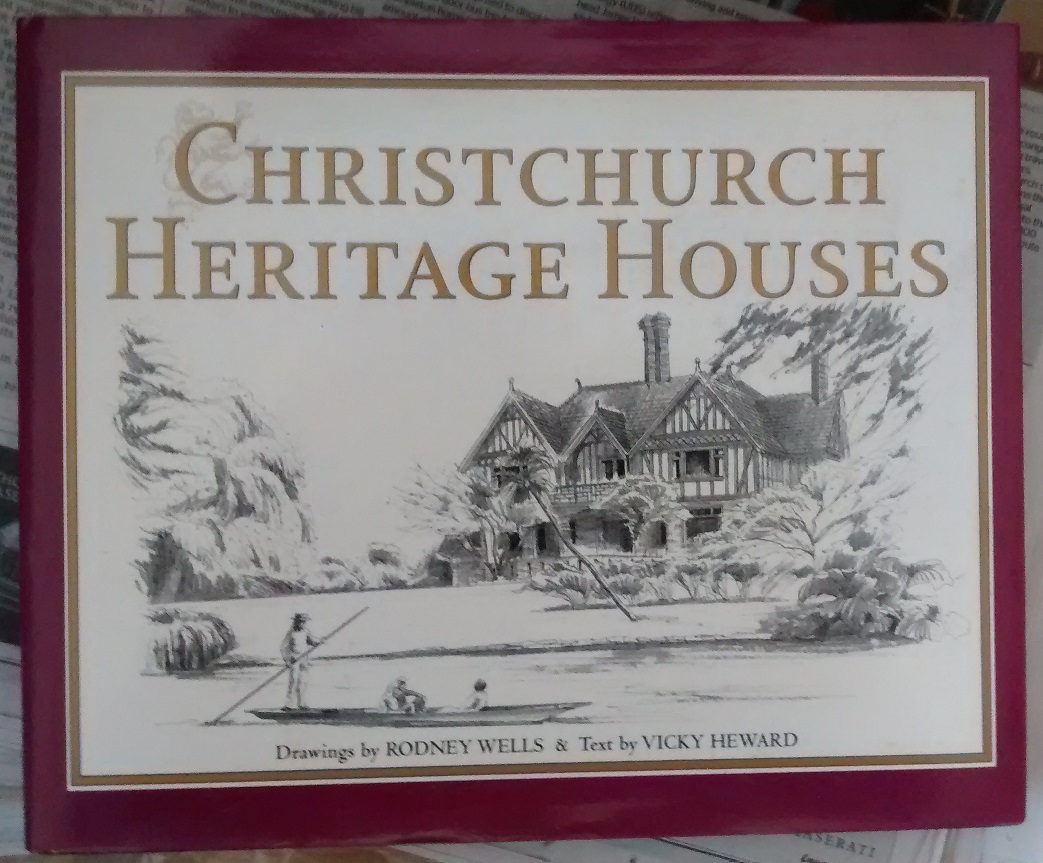 70 iconic Christchurch heritage houses illustrated in pen and ink drawings by Rodney Wells with accompanying text by Vicky Heward.
ISBN0908563965
VG+ hardback in VG+ dust jacket.
$85 D/D
Caxton Press 2004 first edition, unpaginated.
[#3337 ]
OGILVIE Gordon

The Port Hills of Christchurch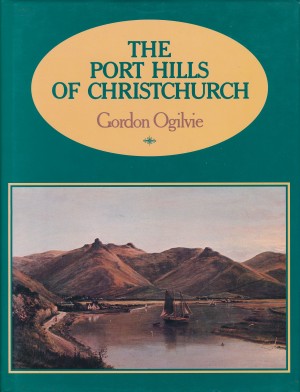 A history of the Port Hills recording the geography, botany and history of each settlement.
ISBN0790002450
VG+ Hardback with VG+ dust jacket. SIGNED BY THE AUTHOR.
$40 B/C
Philip King 1991, 246 pages. [#3338 ]
VG+ Hardback with no dust jacket. SIGNED BY THE AUTHOR.
$20 B/C
Philip King 1991, 246 pages. [#2589 ]
CANNON Dolores

Jesus and the Essenes
Fresh insights into Christ's Ministry and the Dead Sea Scrolls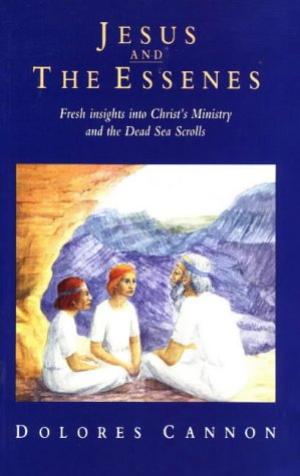 Insight into the mission of Jesus via far memory and past life regression to one who witnessed the events as they occurred. Gives a detailed account of Jesus as a person and his acts, and of the daily realities of Israel of that time. This book gives a full description of the nature and purpose of the Qumran Essene community, and the birth and upbringing of Jesus and John the Baptist. Also, it gives Essene renderings of Key Old Testament stories, concerning Moses, Ezekiel, Daniel and others, plus startling insights into ancient history. This extraordinary document represents a new form of historical research, and straightens out many open questions and misinterpretations. It takes the form of direct dialogues between a modern researcher and a member of the Qumran Essene community, alive around the time of Christ, through a person who has accessed far memory, through regression into a former life. New Age Christianity.
ISBN0946551928
VG softback
$15 C/B
Gateway Books 1998, 272pp.
[#3339 ]
© 2015 by Fortuna Books (NZ).