Minimum order $20 value excluding postage.
LATEST ARRIVALS, RECENT LISTINGS

Some of these items may have been sold, as this list is an indication of our new stock entries only and is not updated when items are sold until we delete old entries quarterly.

All these fortunabooks.com prices are in New Zealand dollars, and there is a minimum order required of NZD$20 excluding postage.
Recent uncataloged stock CLICK HERE
Some non-book items (board games, movies) CLICK HERE
21/01/2020ev
HANLON A. C.

Random Recollections, Notes on a Lifetime at the Bar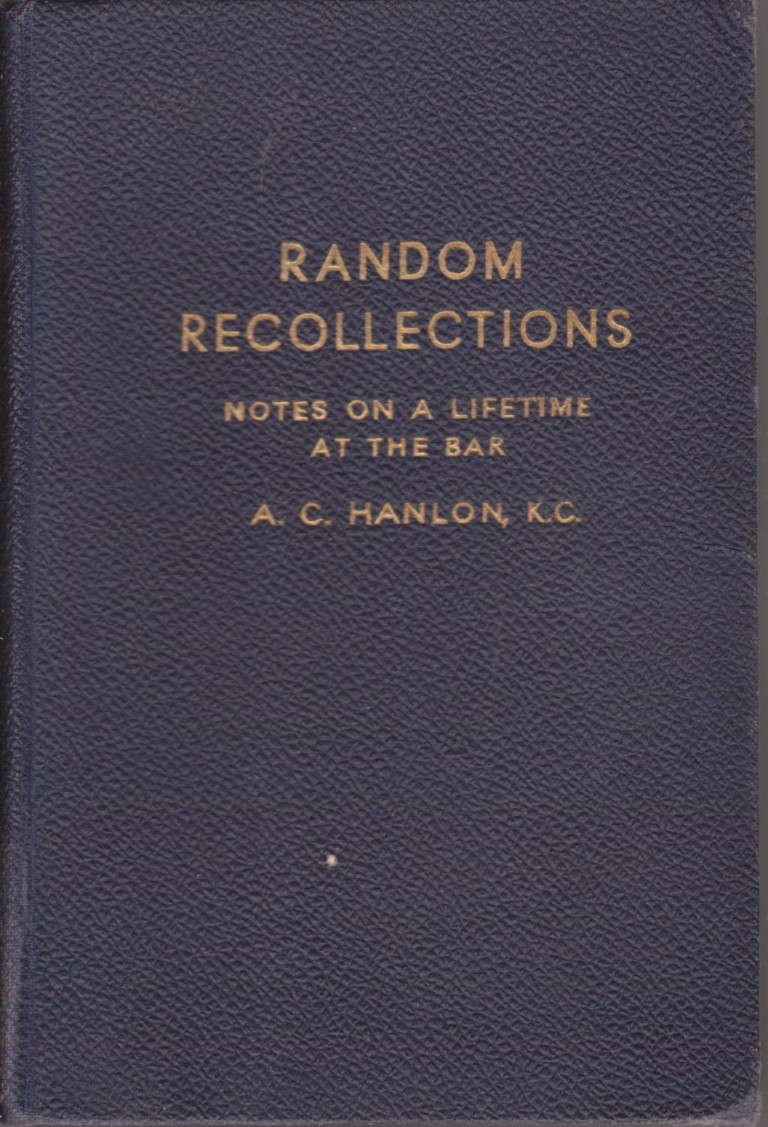 Memoirs by, at the time, New Zealand's foremost barrister and judge.
Includes famous New Zealand criminal cases and the trials of Minnie Deans, Charles Clements, the Tapanui murder of Sing Tong, William Wogan and more.
criminology, trials, jurisprudence, law
VG hardback with no dust jacket. Minor rubbing wear to corners.
$45 C/B
Otago Daily Times 1939 First Edition, xii 332 + frontis portrait.
[#4290 ]
ASHTON-WARNER Sylvia

"Teacher" in America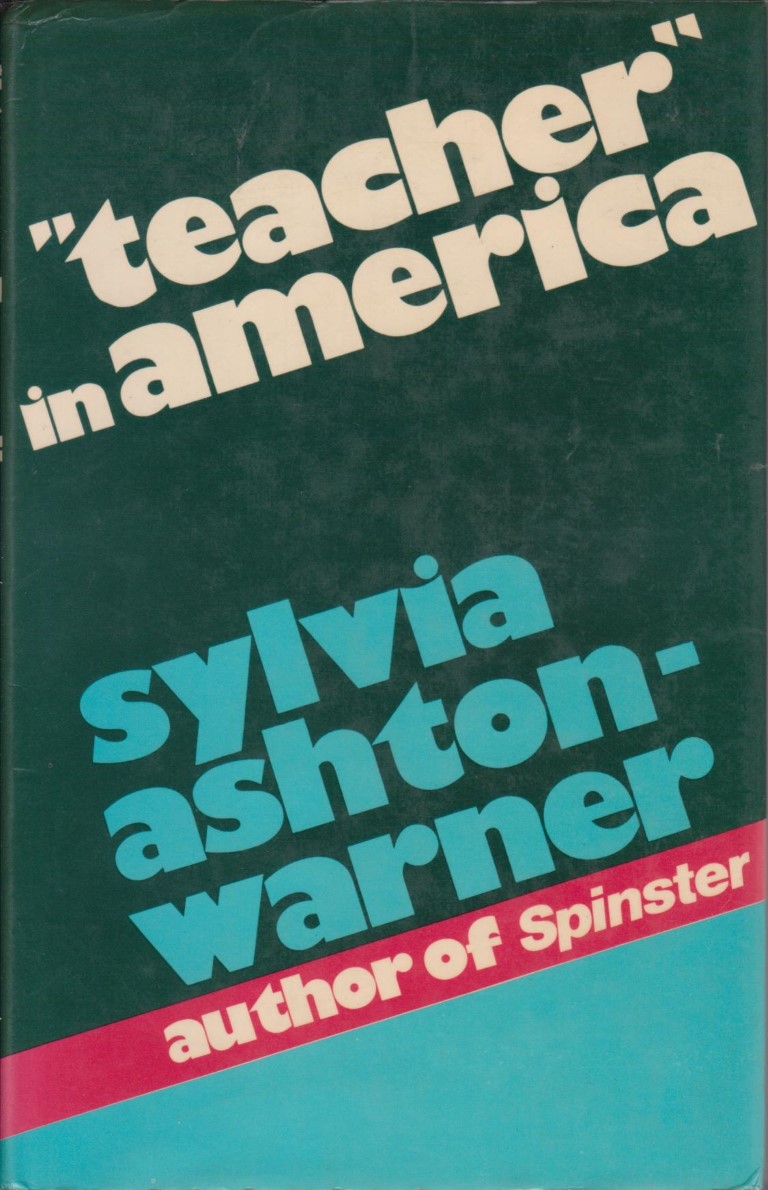 Warner won international fame for her juvenile teaching methods based on psychoanalytical theory, and her novels based on these experiences.
This is her account of teaching in an experimental parent-funded school in Aspen, Colorado, where she spent a year.
ISBN0304293962
education, teaching, theory, USA
VG hardback with VG dust jacket.
$15 C/C
Cassell 1974 first UK issue, 224pp.
[#4291 ]
NORBU Thubten and Heinrich HARRER

Tibet is my Country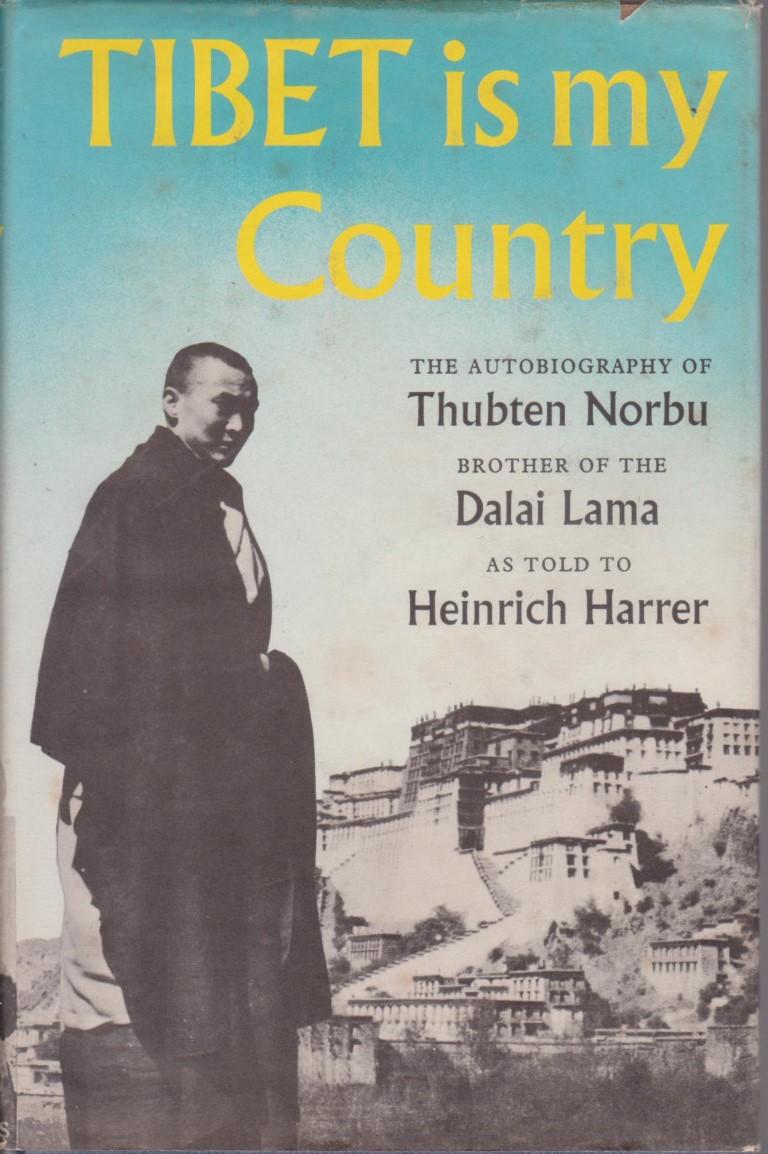 The autobiography of Thubten Norbu brother of the Dalai Lama, as told to Heinrich Harrer, in English translation.
Includes his exile after the Communist Chinese invasion.
Tibet, Dalai Lama, biography, history, Himalaya
VG hardback in VG dust jacket with light edge wear.
Name to free end paper, minor scattered foxing to prelims.
$30 C/C
Hart Davis 1960 first edition, 264pp + colour plates.
[#4293 ]
JENNINGS Al

Through the Shadows with O. Henry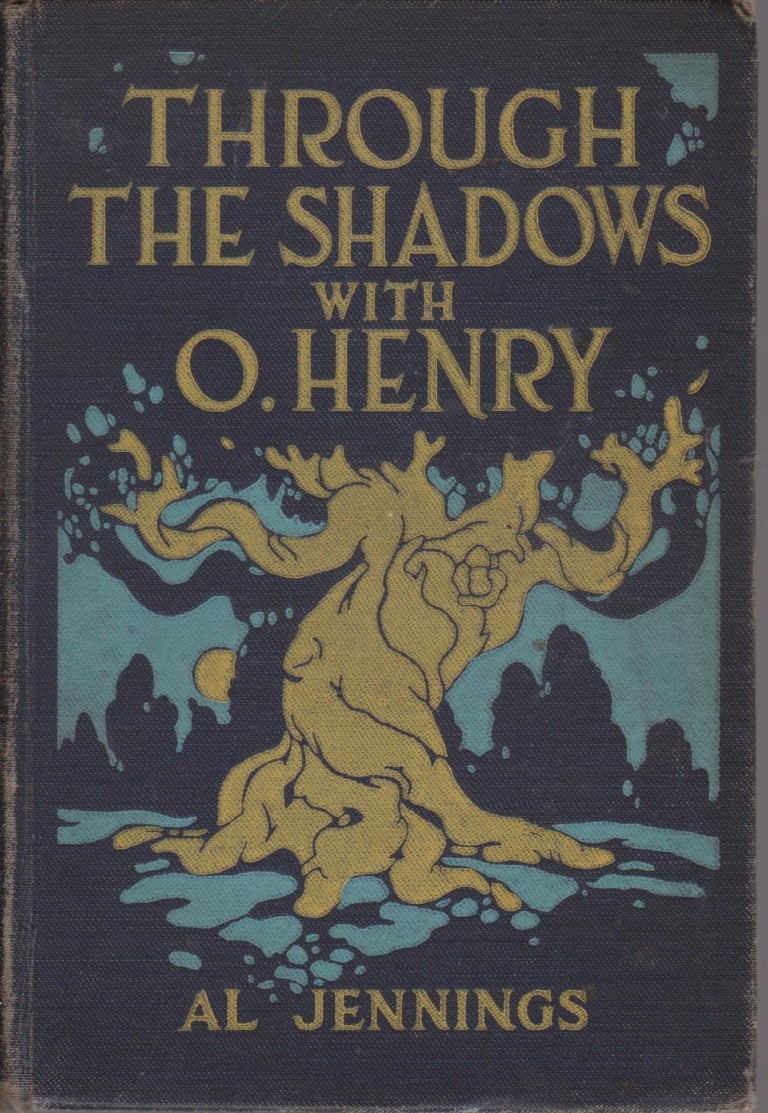 A biography of O.Henry by one of his prison cell mates from before he made his mark as an author.
Jennings was a small-time Oklahoma outlaw and friend of William S. Porter, aka O. Henry.
author, writer, prison diary
Good hardback with rubbed edges.
Rear hinge cracked and loosened, minor foxing, one plate loose, minor pencil notation, one page messy tear repaired with archival tape.
$15 C/C
H K Fly 1921 first edition decorated cloth, 320pp.
[#4294 ]
20/01/2020ev
RAMER Jesse E.

Whats next - whats needed.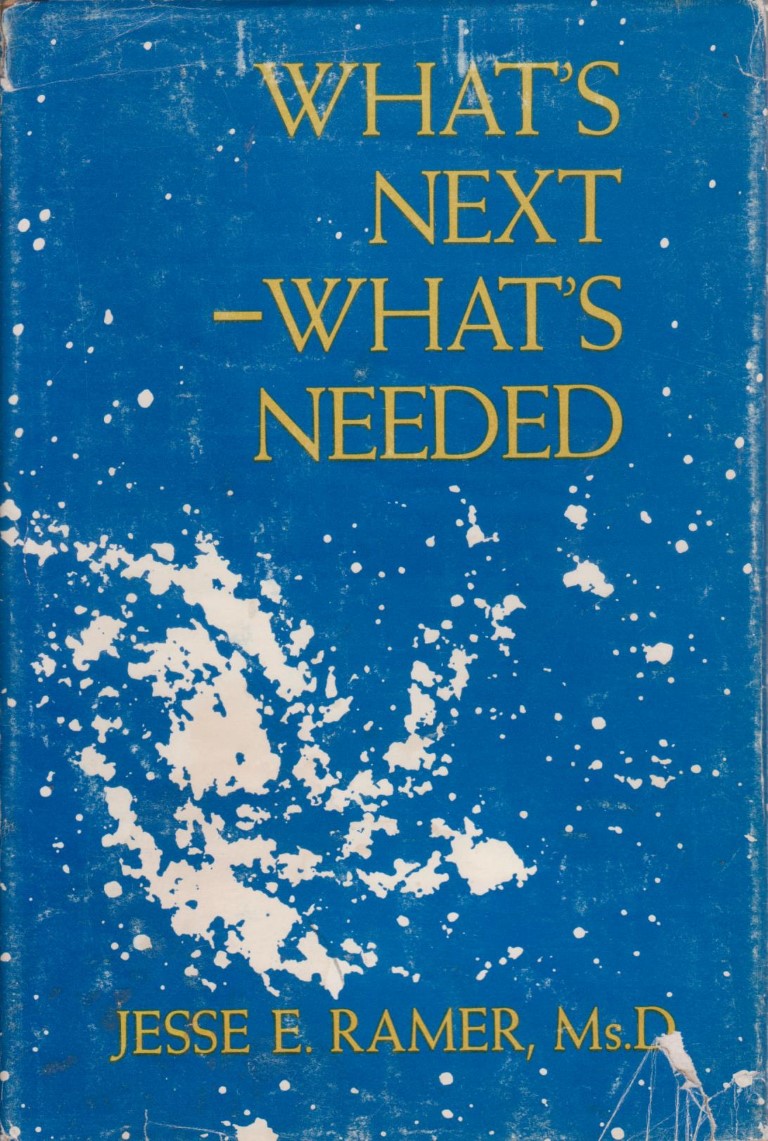 This unusual book predicts Armageddon in 1968...obviously incorrect!
Treats of many different theories of prophecy including psychometry, numerology, astrology, theology, divination and biblical prophecy.
He gives many prophecies for the late 1960s many based on astrological readings.
pyramids, gizeh, zodiac, bible
VG hardback in G+ dust jacket.
some wear and closed edge tears 6 line inscription to free end paper.
$10 C/B
Carlton Press 1962 First Edition, 139pp.
[#4285 ]
SCOTT Desmond

One More Hour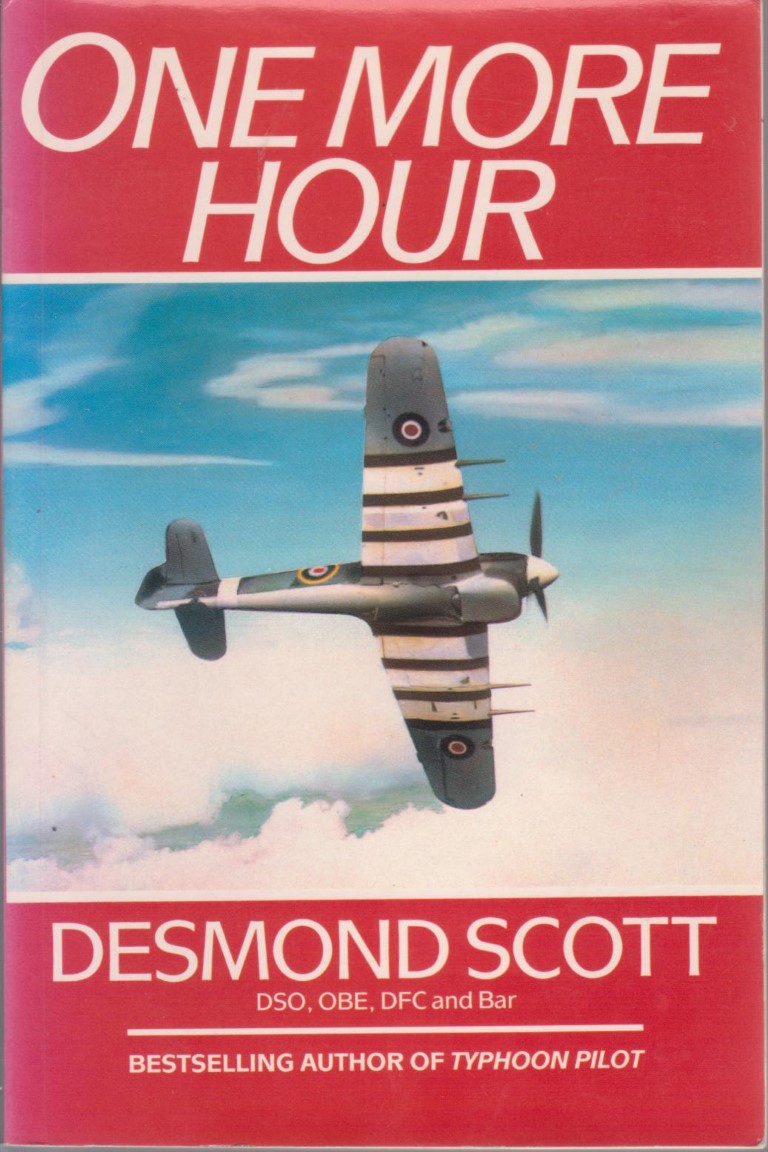 Desmond Scott recounts his career with the RAF including how he became the most decorated New Zealand pilot.
Commanding No 486 NZ Squadron, and later Nos. 164, 183, 198 and 609 Squadrons.
One of the youngest Group Captains in the RAF he commanded and flew Typhoons.
ISBN0099844400
ww2, wwii, raf, nz, typhoon pilot,
VG softback with sun faded spine.
$15 C/B
Arrow1991 first thus printing, 143pp.
[#4286 ]
LUDLAM H.

A Biography of Dracula, the Life Story of Bram Stoker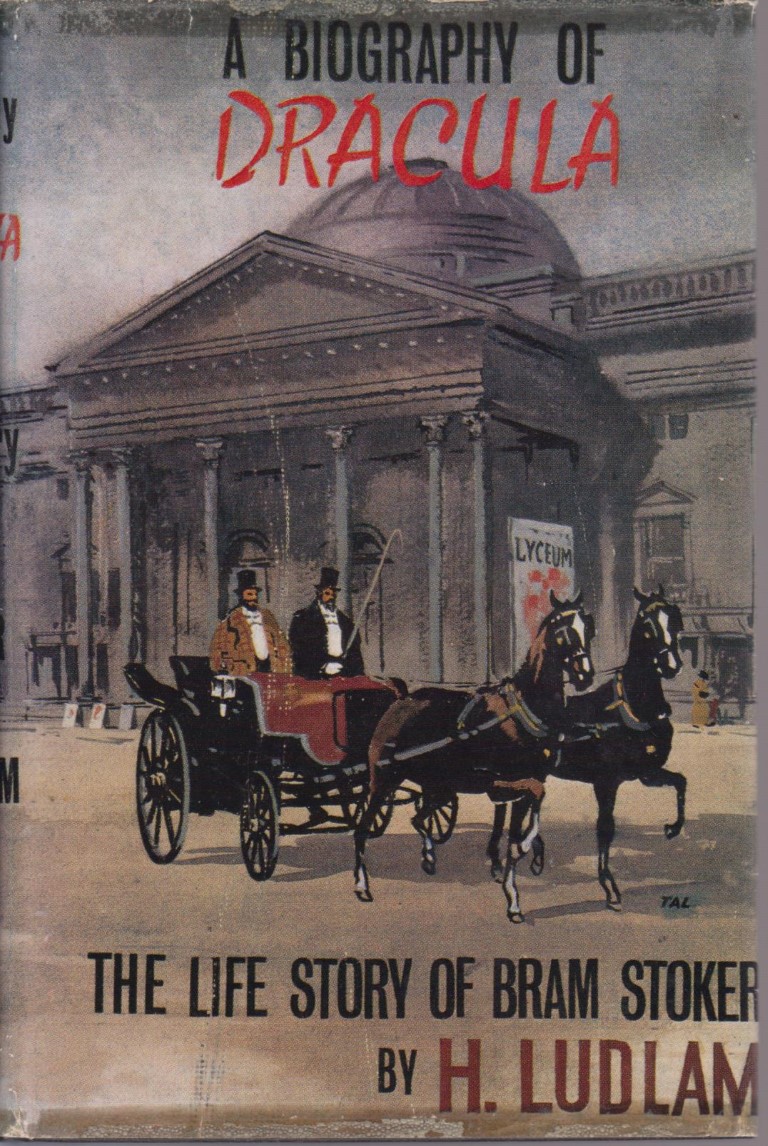 An interesting biography of Bram Stoker, with much emphasis on the sucess that Dracula brought him, both as a novel and a stage act.
biography, horror, vampire, literature
VG hardback in G dust jacket.
Minor tape residue shows as vertical strip down middle of paste downs with light offset to free end papers.
A small pen price to free end paper.
Jacket is complete and unclipped but has tape rust residue to top and bottom edges and the edges of the fold in flaps, this shows as darkened area but is not sticky.
$15 C/B
Quality Book Club 1962 First thus Book Club Edition, 200pp.
[#4287 ]
WILKINSON V. F.

Days and ways at Boys High.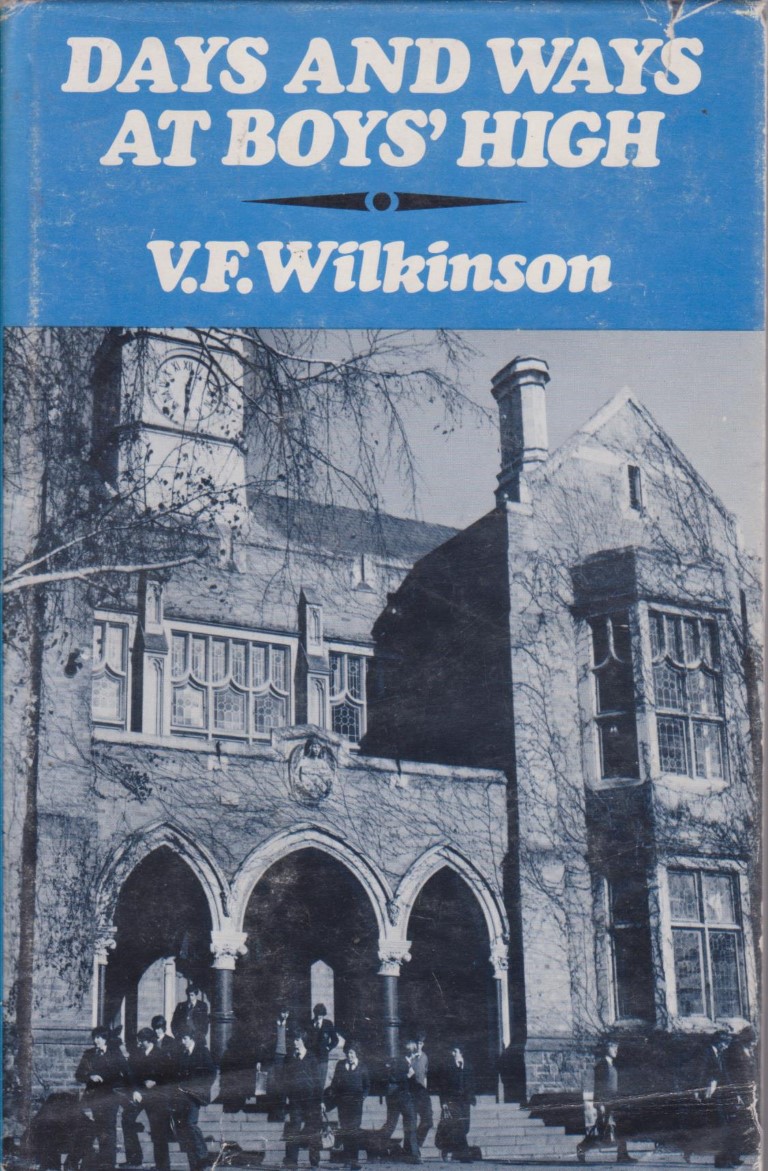 A history of the Christchurch Boys' High School, with some emphasis on non-academic activities; sport, theatre, tramping.
ISBN090856807X
ChChBHS, education, school history, boys high
VG hardback in VG- dust jacket with small tear 10mm long at top corner, small chip at head of tail.
$20 C/C
Pegasus Press 1979 First Edition, 215pp + plates.
[#4288 ]
WILFORD John Russell

Southern Cross and Evening Star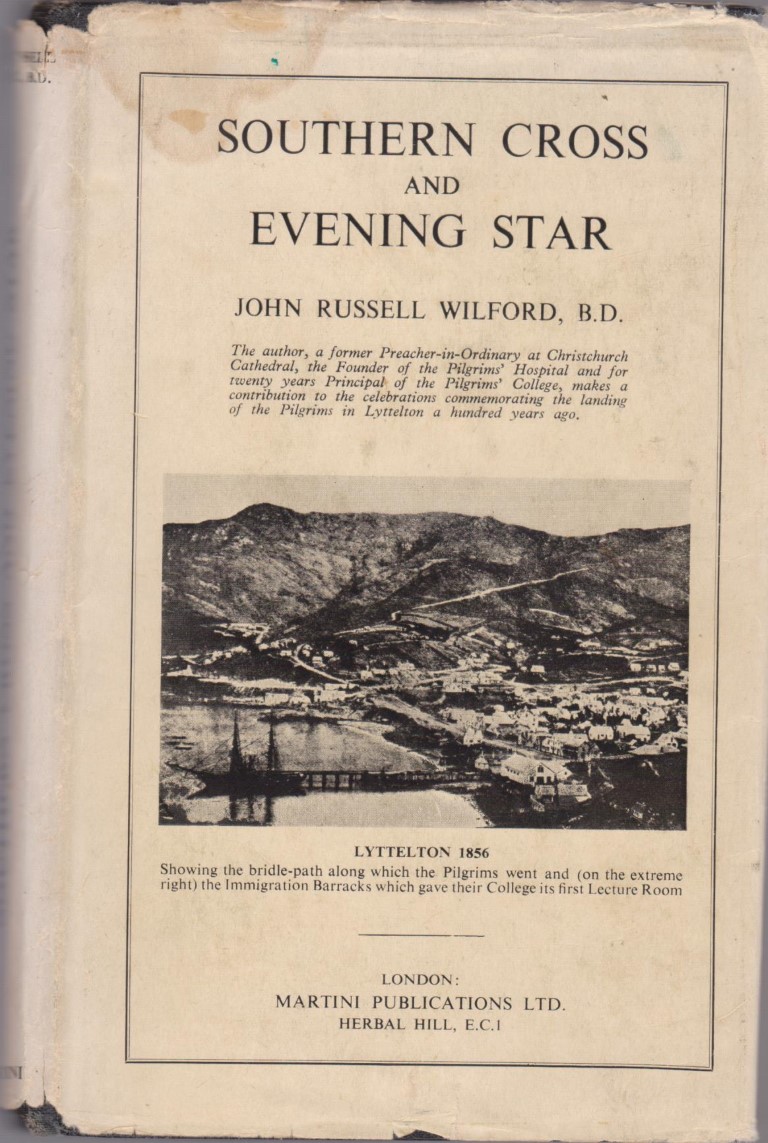 Autobiographical memoir by a clergyman who came out from England to be the vicar at Waikari.
Canon Wilford also worked at Christ's College and the Christchurch Cathedral.
Between 1904 and 1933he was involved in church building at Waikari, the 1910 missions in Prebbleton, the redevelopment of College House and the building of St George's Hospital.
new zealand, religious, memoir, anglican, north canterbury
VG hardback in G dust jacket with edge wear and some soiling and loss.
$25 C/C
Martini Publications Ltd. 1949 first edition, 248pp
[#4289 ]
10/01/2020ev
DRURY Nevill.

The Occult Experience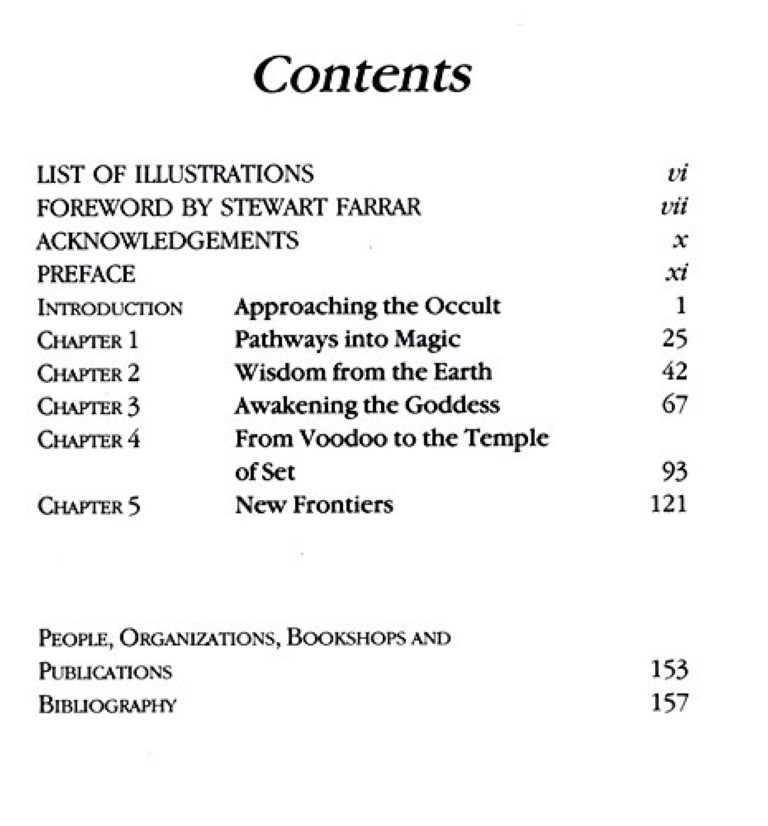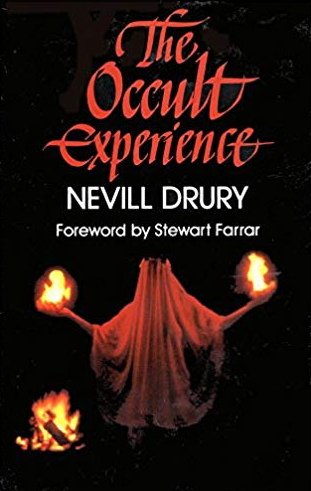 Gives some history to, and a good look into, then contemporary occult practices in the British Isles, USA and Australia.
ISBN0709029616
Magic, Metaphysics, Wicca, Witchcraft, Paganism, Voodoo, Temple of Set, Satanism, New Religious Movements
VG+ hardback in VG+ unclipped dust jacket.
$30 C/B
Robert Hale 1987 First Edition, xii 161pp+ plates.
[#4281 ]
6/01/2020ev
WILLIAMS Murray

The Duckshooter's Bag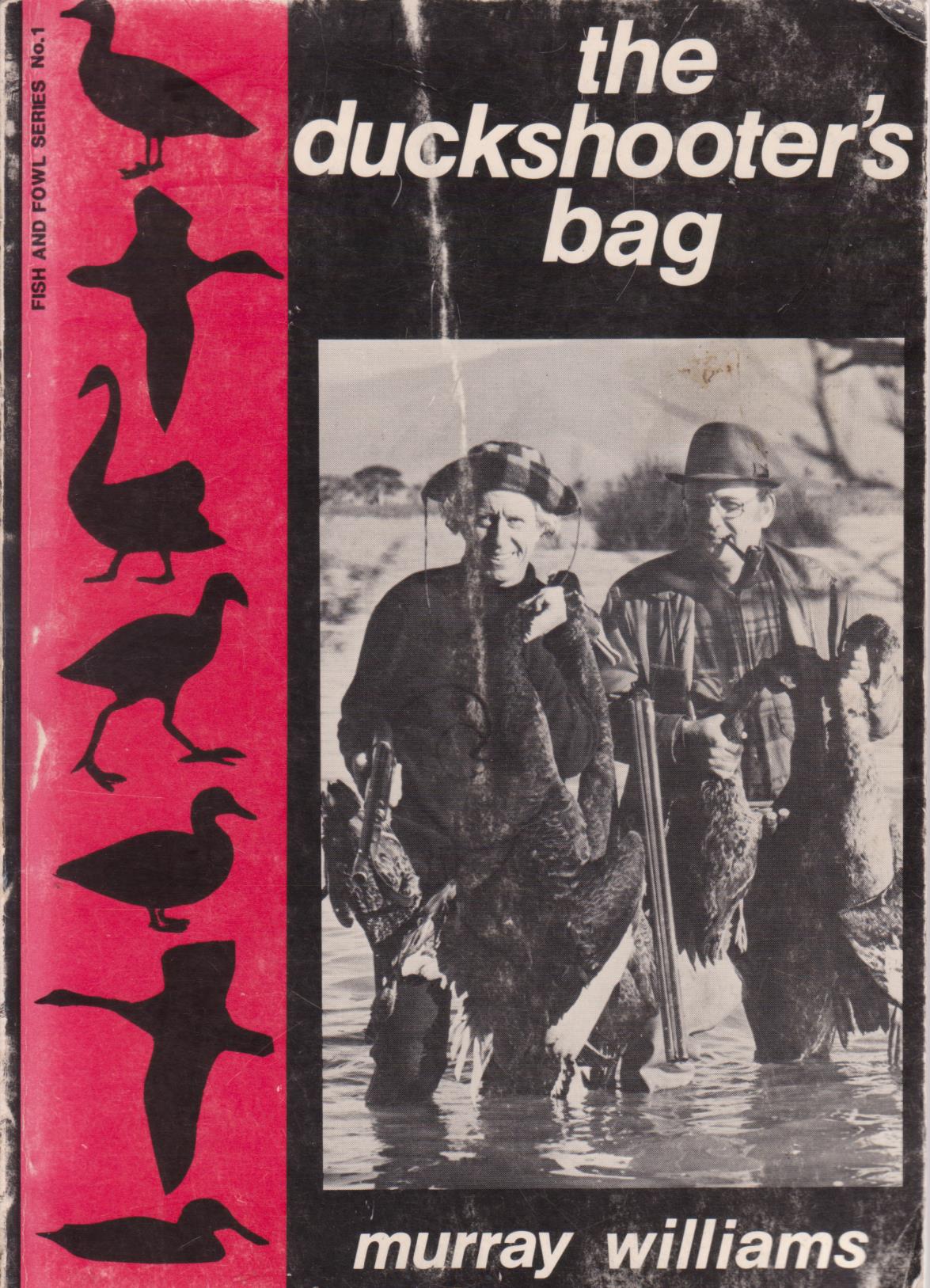 An Understanding of New Zealand's Wetland Gamebirds.
Gamebird hunting in New Zealand.
ISBN0959760903
keywords
VG- softback with worn wrappers.
$10 C/B
Wetland Press 1981 first edition, 123pp photo illustrations in text.
[#4279 ]
VG- softback with worn wrappers, scattered pencil annotation.
$10 C/B
Wetland Press 1981 first edition, 123pp photo illustrations in text.
[#240 ]
SAVEDOW Steve

Goetic Evocation
The Magician's Workbook Volume 2.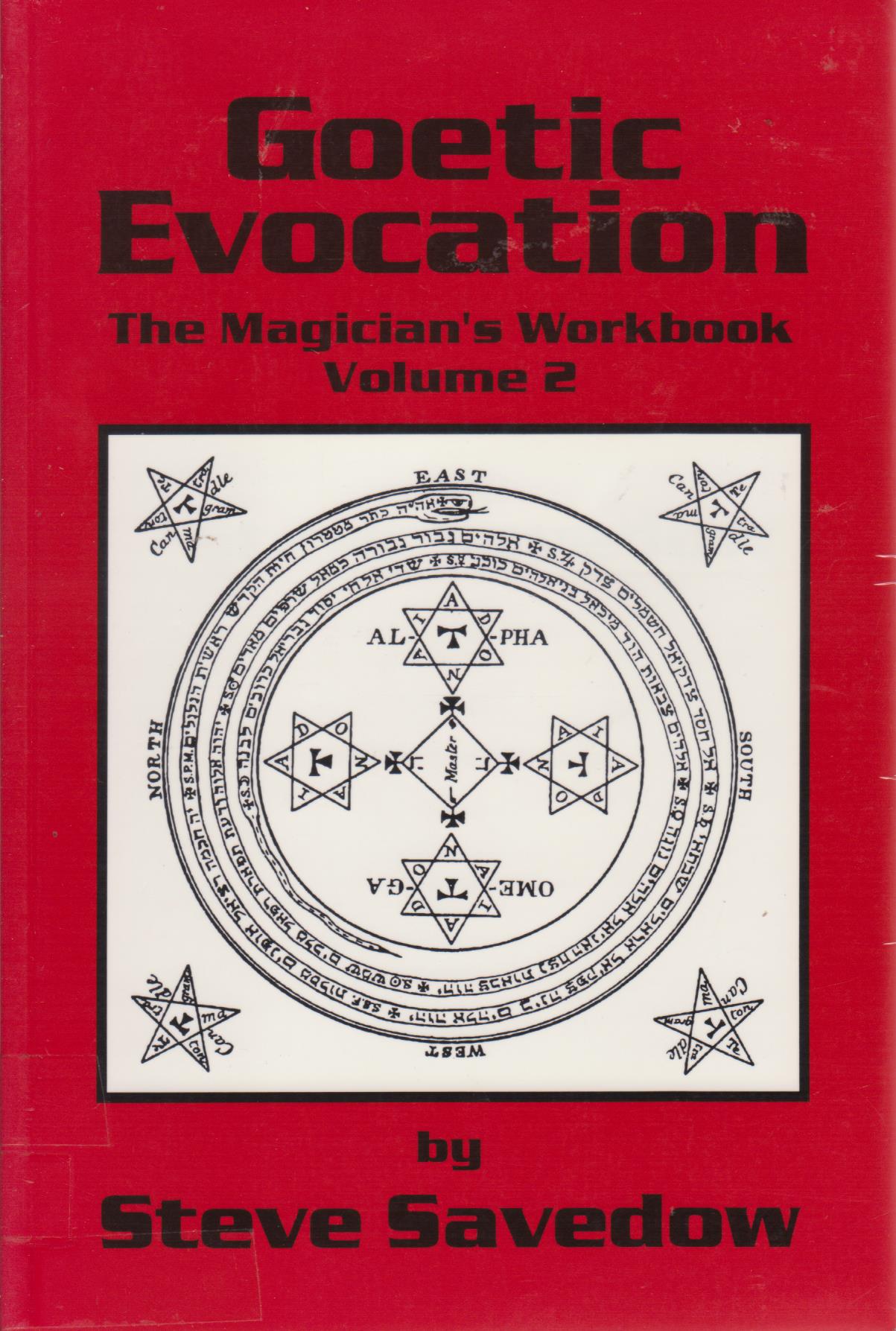 This book is a never before attempted practical study of the Goetia.
It is a handbook of ceremonial magic, including methods of summoning to VISIBLE appearance the spirits from The Lesser Key of Solomon the King.
With transcripts from the author's own Goetic evocation workings.
Scarce first softcover edition, there was also a near simulatenous hardcover edition, limited to 100 copies
ISBN9781573531115
Occult Magic, Evocation, Kabbalah, Qabalistic, Theurgy, Demonology, Satanism, Lesser Key of Solomon the King, Grimoire, Crowley
VG softback, has clear tape at heel of spine (no reason for it to be there as there is no damage) and faint pencil to fep, pen name at head of contents page, iv 203pp, foot of final page has been neatly removed with no loss of text
$65 C/B
Eschaton 1996 First Edition, iv 203pp.
[#4280 ]
20/12/2019ev
CLEVELAND Les.(editor)

The Iron Hand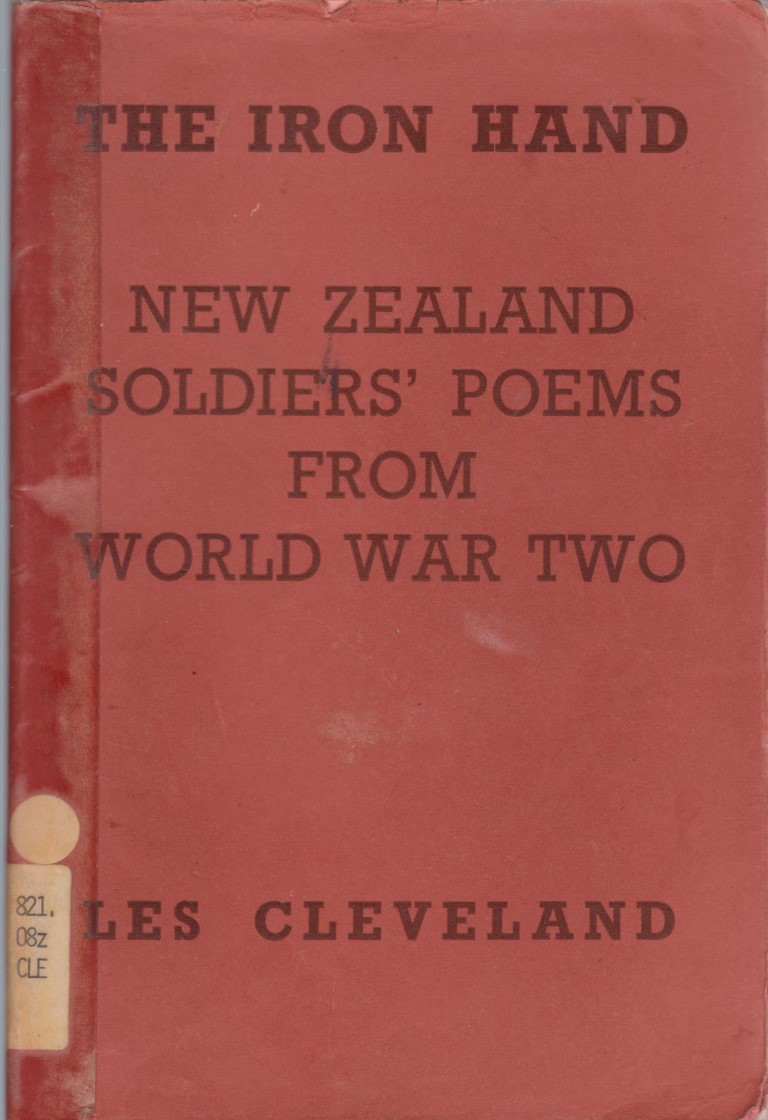 New Zealand Soldiers Poems from World War Two.
2NZEF war poetry, letterpress on nice paper.
Greece, Crete, Western Desert, North Italy
G softback.
Sewn wrappers with stiff card covers and jacket, spine library taped with shelf label, chipped at edges, both fold in flaps detached but present, lacks half title, title with WITHDRAWN and date stamp, call numbers etc on verso page.
$15 C/B
Wai-te-ata Press 1979 First Edition, 56pp.
[#4275 ]
EWING J L.

The Development of the New Zealand Primary School Curriculum 1877-1970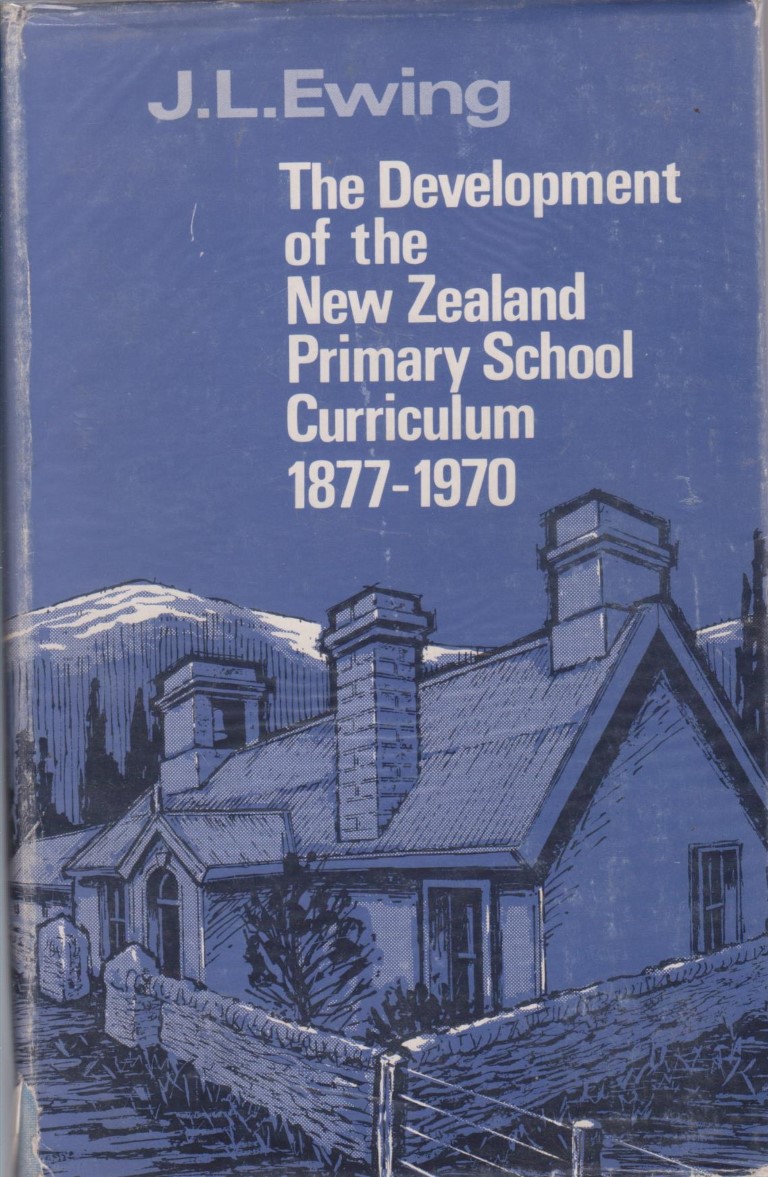 Includes Hogben's New Syllabus, Proficiency Examinations, post war changes and new subjects.
education, children, teaching
VG hardback in VG- dust jacket.
$30 C/C
New Zealand Council for Educational Research 1970 First Edition, xviii 321pp+ plates
[#4276 ]
BARR John

The City of Auckland New Zealand 1840-1920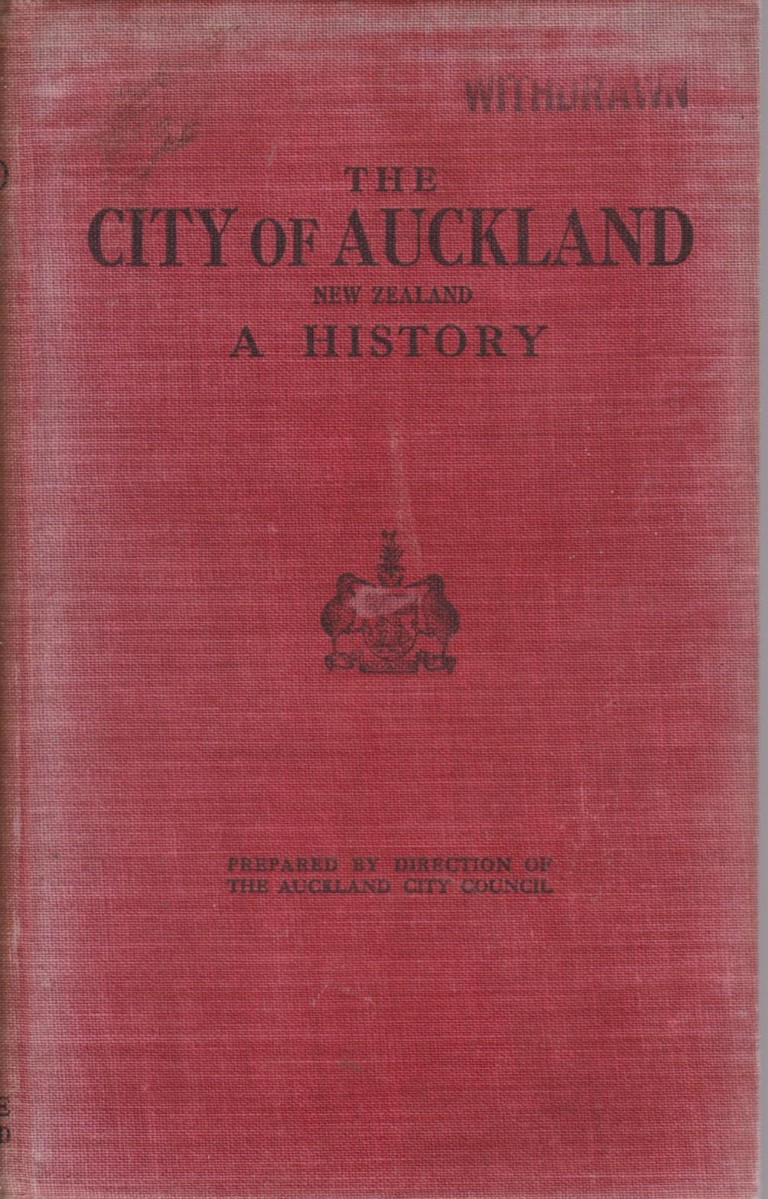 Preceeded By a Maori Histroy of the Auckland Isthmus By George Graham.
G hardback with no jacket.
Cloth rubbed and faded, ex Ministry of Works library with library marks etc., Auckland City Coat of Arms plate tipped to half title (as published), large folding map at rear with minor tear.
$25 C/C
Whitcombe and Tombs 1922 First Edition, 255pp + many plates.
[#4277 ]
4/12/2019ev
HARPER Barbara.

The Harvest
History of the Catholic Church in Timaru 1869-1969
Centennial publication history of the Catholic Chruch in Timaru.
south canterbury, catholic, regional history, local history
VG hardback in VG dustjacket.
Sewn sections with plain card boards with jacket pasted to these, as published.
Name to half title.
$30 C/B
The Catholic Presbytery 1969 First Edition, 151pp + plates
[#4265 ]
SPENDER Stephen

Poems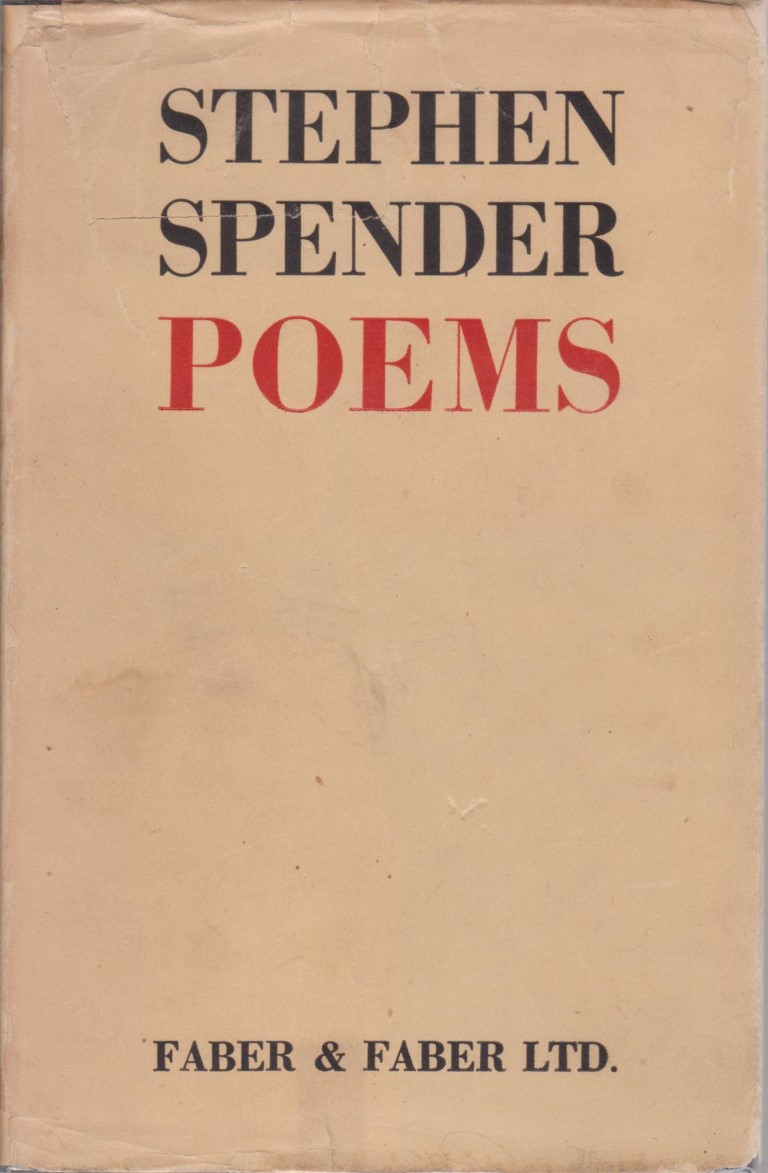 40 poems, nice printing.
twentieth century poetry, british
VG hardback in G+ dustjacket with chipped spine ends losing the P of POEMS at the head., small ink name on lower dust jacket panel.

$10 C/B
Faber 1952 reprint, 69pp.
[#4266 ]
PHILLIPS Tony

With Great Foresight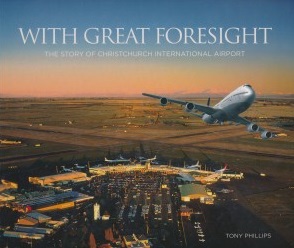 The Story of Christchurch International Airport.
ISBN9416479003298
aviation, aerodrome, canterbury
VG hardback with no dust jacket.
A pen gift inscription inside front cover.
$25 C/D
Christchurch International Airport 2006, 223pp.
[#4267 ]
OGILVIE Gordon

Ballantynes, The Story Of Dunstable House 1854-2004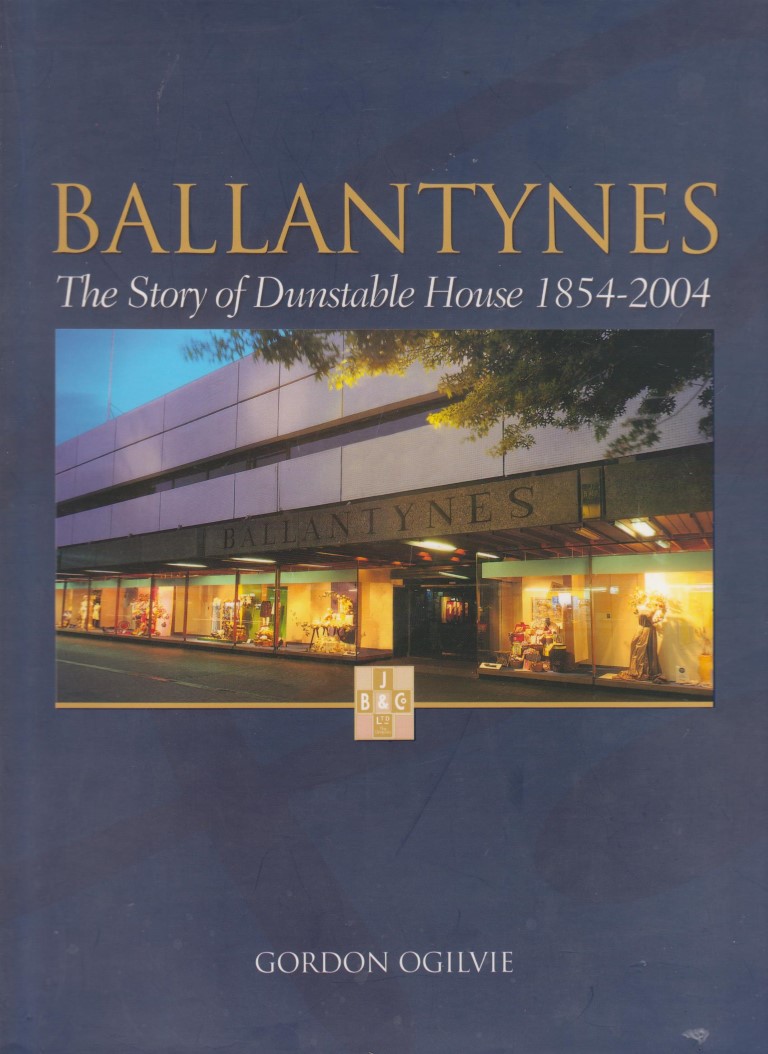 A history of a business dynasty from its early beginnings in Colonial Canterbury.
With a detailed account of the 1947 fire which killed 41 people, and could have been the end of the firm.
ISBN0476005647
business, company, department store
VG hardback in VG dust jacket
$55 D/D a large heavy book.
J Ballantyne & Co Ltd 2004, 264pp.
[#4268 ]
COOPER Michael with photography by Robin Morrison

The wines and vineyards of New Zealand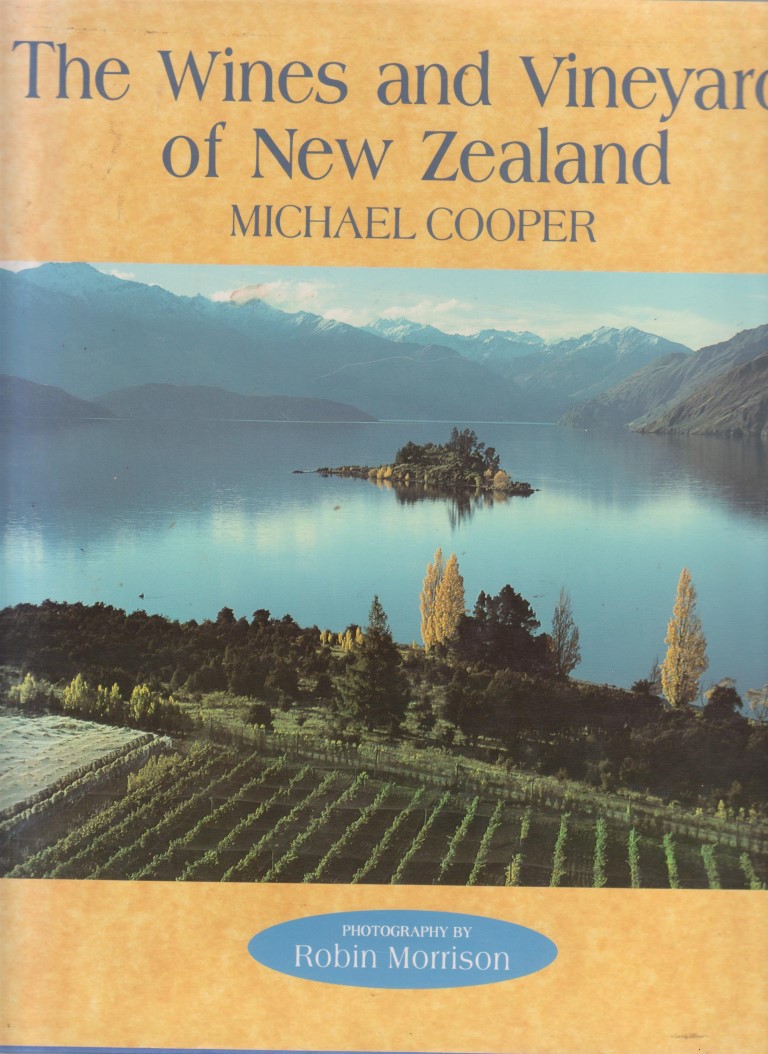 A short history of wine production in New Zealand followed by a gazetter of notable wineries and winemakers.
With stunning photography by award winner Morrison, as well as a few by Marti Friedlander.
Covers both North and South Island producers.
ISBN9780340575703
viticulture, winery, primary produce, company history
VG hardback in VG dust jacket
$25 D/D
Hodder and Stoughton 1993 first printing of Fourth Edition, 184pp.
[#4269 ]
SINCLAIR Keith

A History of the University of Auckland, 1883-1983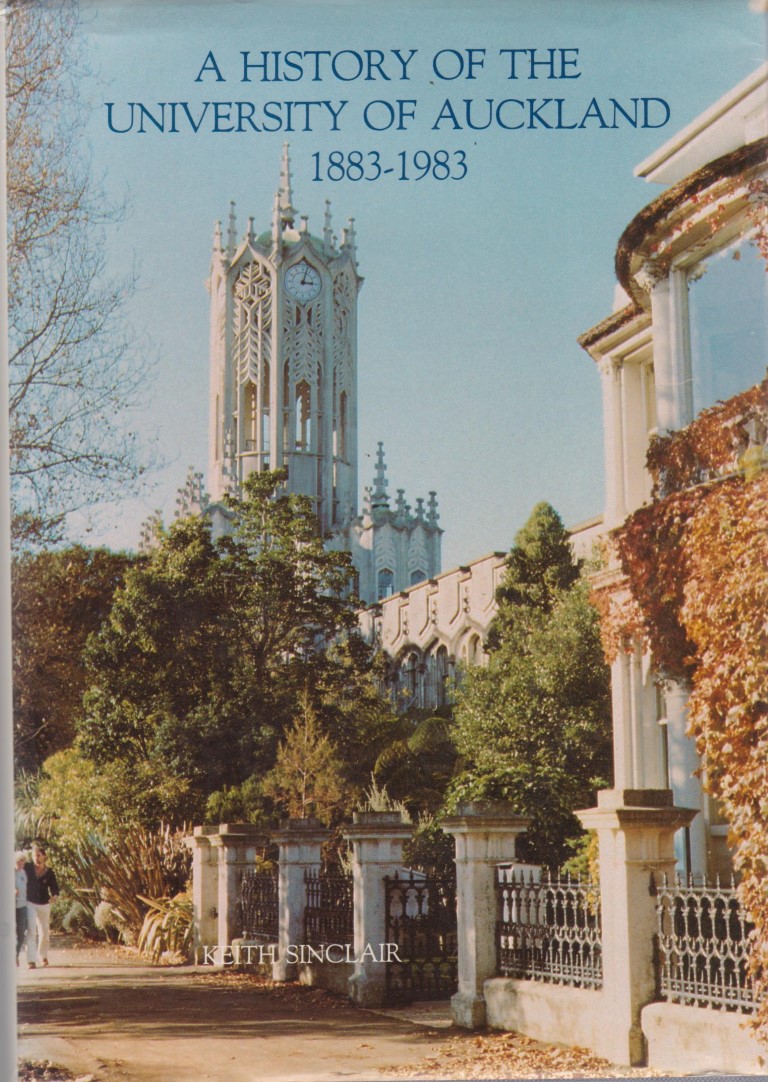 First envisaged as early as 1854, it was not until the late 1800s that the University was established.
An exhaustive account of the students, staff and curriculum through the years at Auckland University.
ISBN0196480213
education, tertiary, academia
VG hardback in VG dust jacket.
Name to free end paper.
$35 B/D
Auckland University Press 1983, 364pp.
[#4270 ]
28/11/2019ev
CANNON Dolores

Legacy from the Stars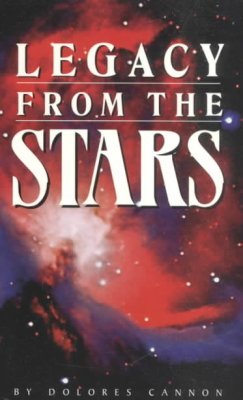 Earth is not our only home, and we have lived many lives in unusual environments before deciding to journey here and learn the lessons of Earth.
Cannon believes the memories of these soul journeys are recorded in our subconscious and can be retrieved through regressive hypnosis.
ISBN9780963277695
UFO, past lives, survival, new age, aliens, metaphysics, regression
VG softback
$20 C/B
Ozark Mountain Publishers 2010, 320pp
[#4252 ]
WILKINS Brian

Among Secret Beauties
A Memoir of Mountaineering in New Zealand and the Himalayas.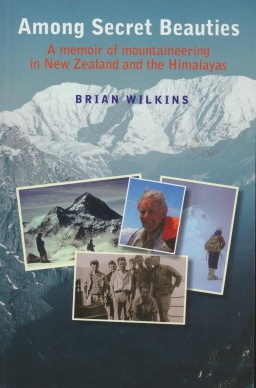 Brian Wilkins shares his experiences of climbing in the Southern Alps and the Himalayas.
During the New Zealand Alpine Club expedition to the Himalayas in 1954 Wilkins was closely associated with Sir Edmund Hillary, and was in a unique position to gauge his character and actions.
Wilkins achieved the first ascent of the northeast ridge of Mt Aspiring, a gripping drama of survival and human endurance and a test of the ethics of mountaineering.
In this account he also submits the writings of his contemporaries to robust criticism.
ISBN9781877578489
mountaineering, climbing, alpine, memoir, NZAC
VG softback
$30 C/C
Otago University Press 2013, 215pp
[#4253 ]
HUNT Graeme

The Rich List 1820-2003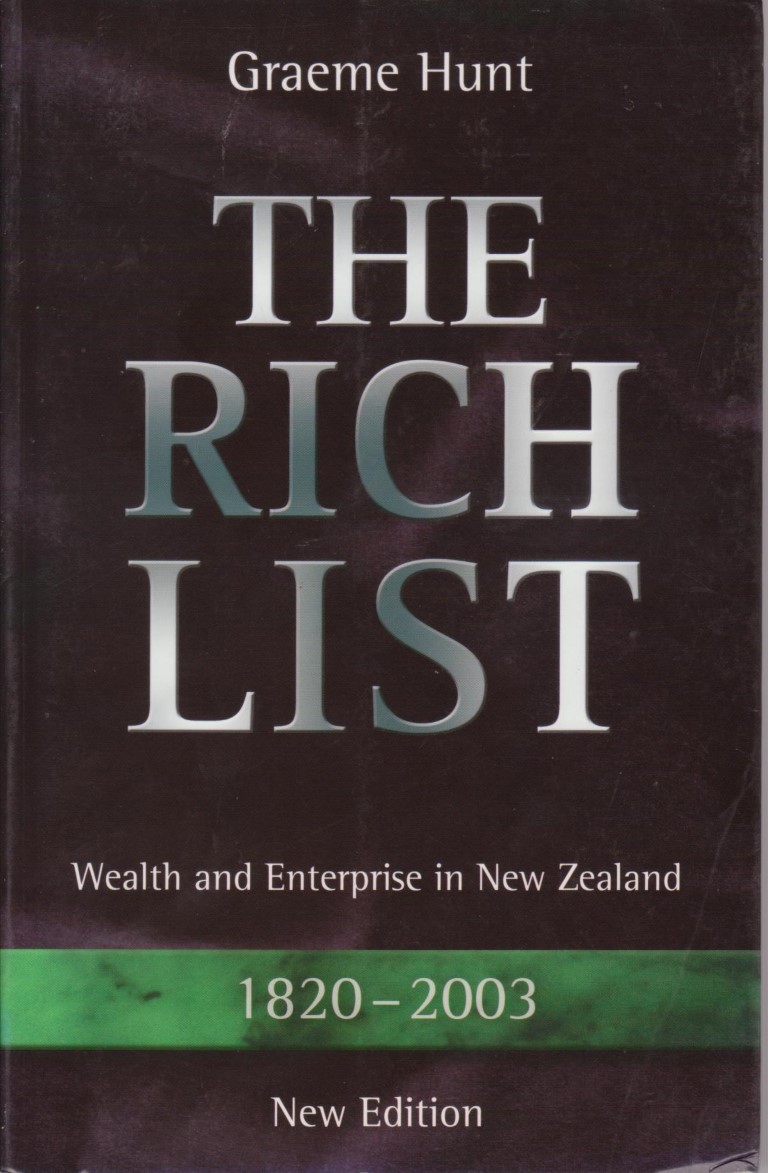 Wealth and Enterprise in New Zealand.
A history of the economic development of New Zealand and it's leaders, from the colonial runholders and industrialists, to stock market speculators and businessmen.
Includes list of those worth over $15 million dollar.
ISBN9780790009179
new edition, economics, biography,
VG softback
$15 C/C
Reed 2003 new edition, 333pp
[#4254 ]
JARDINE D G.

Shadows on the Hill
The Remarkables Station, Queenstown.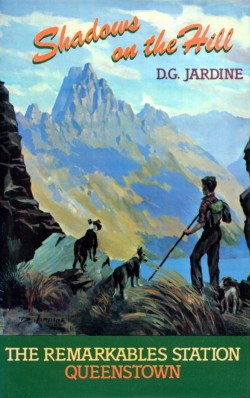 The Remarkables high country sheep station in southern New Zealand, with historical information on those who have run it as a business as well as the native wildlife and the landscape etc.
ISBN0589010093
otago, history, farms
VG hardback with VG dust jacket.
Small name and address to half-title page.
$35 C/C
Reed 1978, 190pp many black and white photos in text, map end papers.
[#4255 ]
KING Julie

Flowers into Landscape
Margaret Stoddart 1865-1934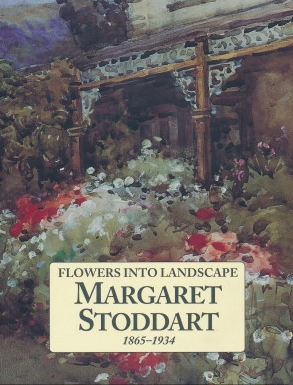 Best known as a landscape and flower painter, Stoddart moved from precisely observed studies to impressionism after eight years study in Europe.
A superb monograph of this Canterbury based woman artist.
ISBN9781877161131
art, painting, impressionist, women
VG softback
$20 B/C
Hazard Press Ltd 1997, 111 pp.
[#4256 ]
STORER Audrey

Light and Life.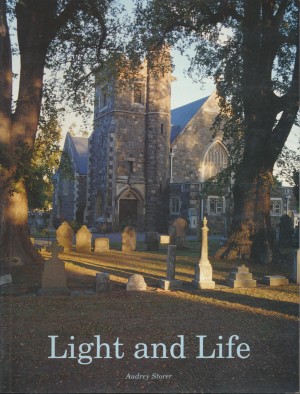 The Memorial stained glass and some Notable Graves of St Peter's, Upper Riccarton, Christchurch, New Zealand, with colour photographs of the windows.
ISBN090871405X
architecture, arts and crafts, ecclesiastical art, christian
VG softback
$30 B/C
Te Waihora Press/ Parish of St Peter's 1990, 96pp.
[#4257 ]
STIRLING Eruera as told to Anne Salmond

Eruera, The Teachings of a Maori Elder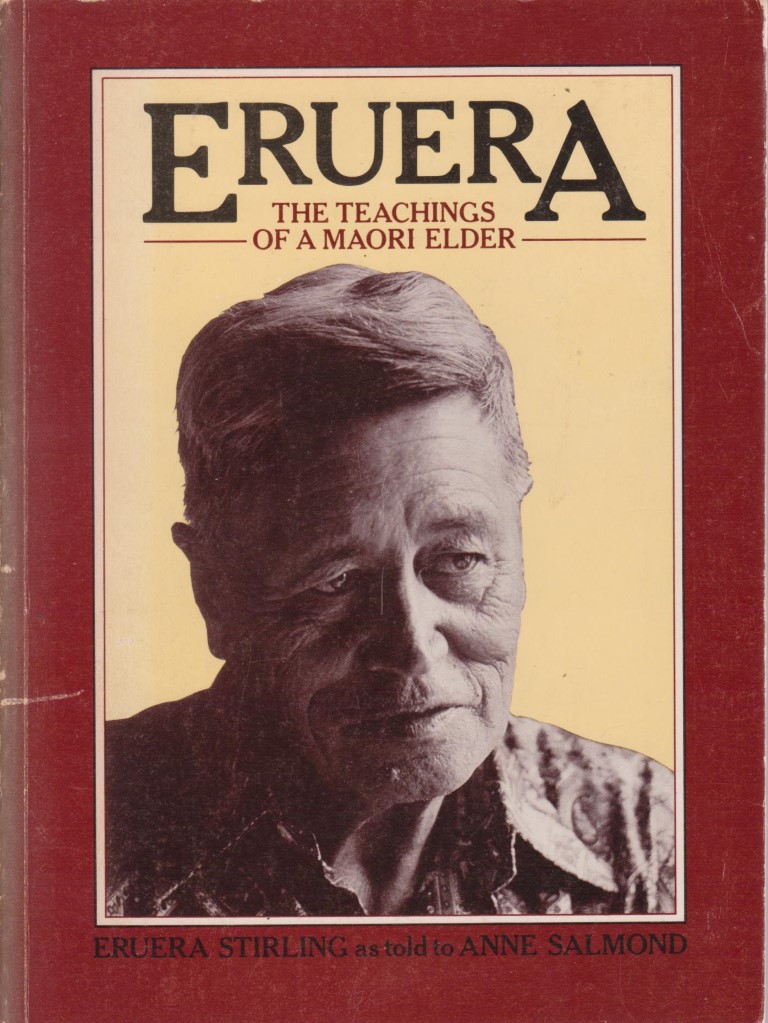 Autobiography of an an elder of the Whanau-a-Apanui tribe in Auckland, with commentary by Anne Salmond.
Stirling passes on his traditional tribal knowledge and the deeper meanings of an ancestral way of life.
Discusses such traditional concepts as mana (spiritual power), matauranga (knowledge), and whakapapa (genealogy), and the customs of the rahui (reserve), taua (raiding party), and haka (war dance).
Also life in the Bay of Plenty in the era of whaling, maize-cropping, and kumara growing, and an account of his work with Sir Apirana Ngata.
ISBN0195580702
maori, maoritanga, history
VG softback with minor wear.
$50 B/C
Oxford University Press 1980, 288pp.
[#4258 ]
WRIGHT Matthew

Wings Over New Zealand
A social history of New Zealand aviation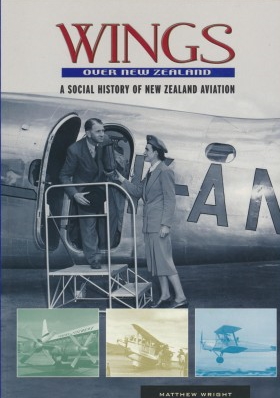 Covers the early figures involved in the development of aviation in New Zealand.
Richard Pearse, Bertram Ogilvie, George Bolt, Kingsford Smith, Jean Batten etc.
Discusses the commercial airlines TEAL and Air New Zealand.
ISBN9781877327094
transport, commercial, airlines, flying
VG softback
$20 B/C
Whitcoulls 2002, 144pp.
[#4259 ]
WRIGHT Matthew

New Zealand's Engineering Heritgae 1870-2000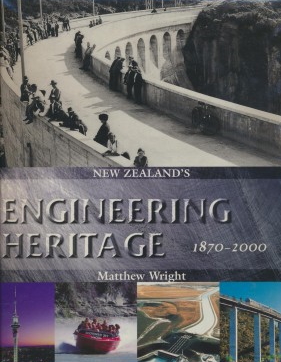 An impressive record of engineering works large and small from across the length of the country.
Over 65 projects, spanning more than 130 years, feature in this record of engineering works that have contributed to the shape of New Zealand today.
ISBN9780790006901
buildings, roads, bridges, industrial engineering, ministry of works, colonial, power, hydroelectric
VG hardback in VG dustjacket.
$35 D/D
Reed Books 1999, 167pp.
[#4260 ]
WATSON James

Along The Hills
A History of Heathcote 1864-1989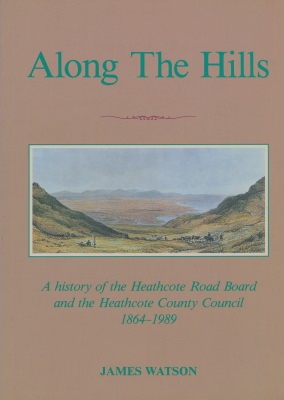 A history of the Heathcote Road Board and the Heathcote County Council, from the early days of the Canterbury Settlement.
ISBN0473008513
christchurch, local body, regional
VG softback
$30 C/B
Heathcote County Council 1989, 274pp.
[#4261 ]
ROBERTSON Martin

A Shorter History of Greek Art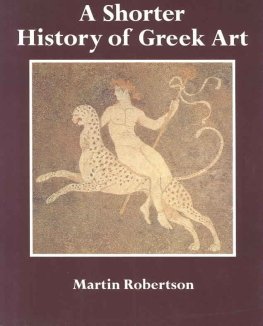 First published in 1981, this is the shorter work of the two volume set A History of Greek Art, intended for a general readership.
The abbreviation has been achieved by the selection of fewer objects for discussion rather than by a more summary treatment and the particular qualities of the larger History have been preserved.
ISBN9780521280846
classical history, classical art, hellenismos, hellenic, european, culture
VG softback
$20 B/D
Cambridge University Press, 1989, 240pp.
[#4262 ]
27/11/2019ev
McINTYRE Peter

Peter McIntyre's New Zealand
New Edition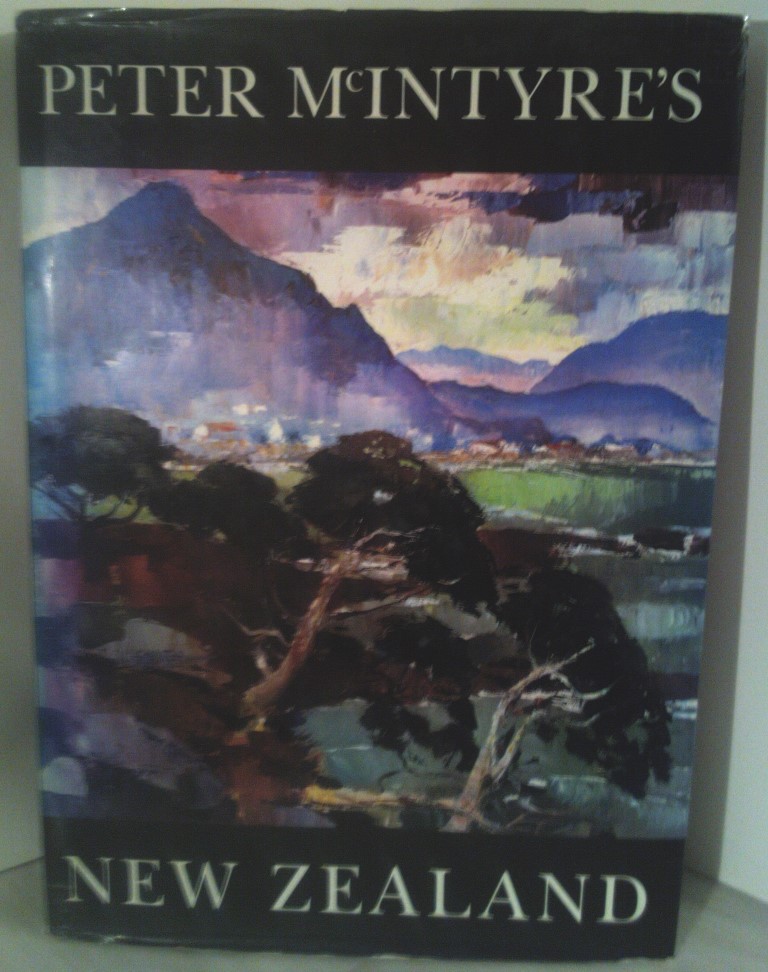 Reissue of the 1968 original book of McIntyres paintings of places around NZ.
An essay followed by 56 full page colour reproductions of his paintings.
ISBN0908676387
art, paintings, landscape
VG hardback in VG dust jacket.
Jacket has some mild rubbing to spine ends.
$55 D/D
Large format book.
Beckett 1989 new edition.
[#4246 ]
TULLETT J. S

Nairn Bus to Baghdad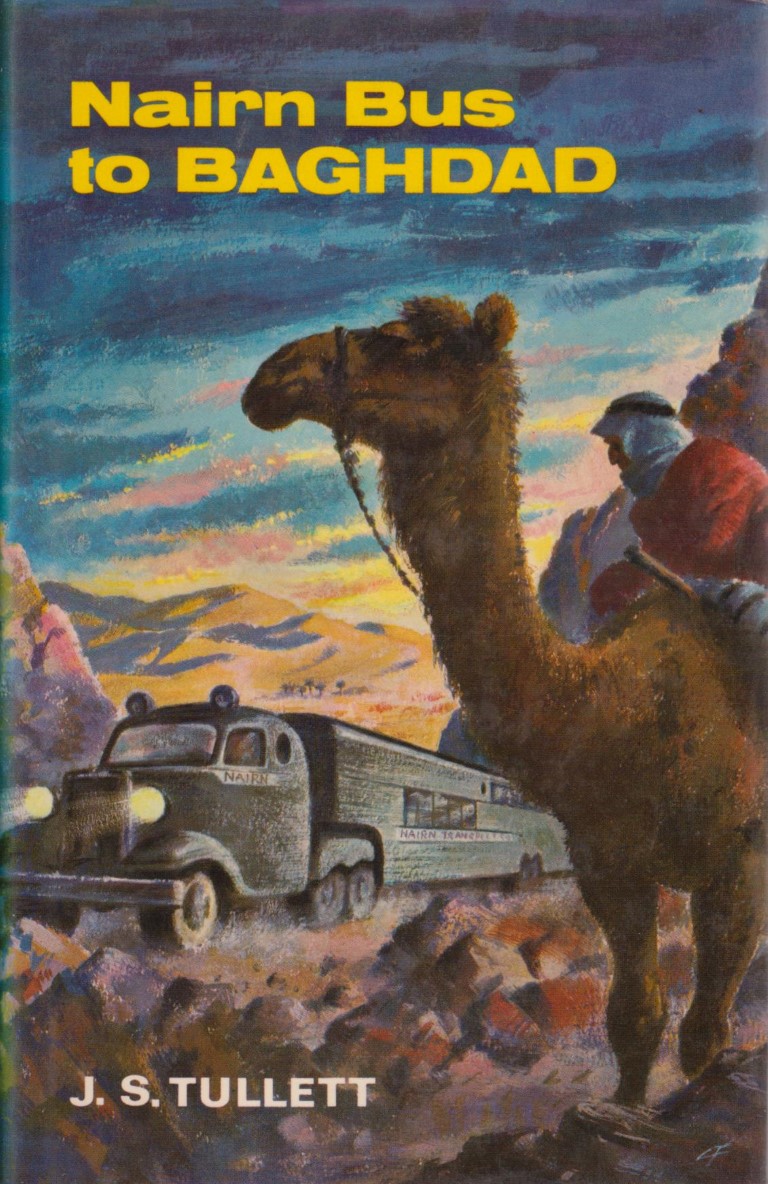 Gerald and Norman Nairn, who had served in the NZEF in the Middle East, seized on the demise of the Turkish Empire post WWI and set up a transport company which serviced a desert route between Beirut and Baghdad.
The company had success during WWII with their specially designed bus fleet.
Rare title.
new zealand business, transport, iraq, mesopotamia
VG hardback in VG dust jacket, but is MISSING the title page.
$45 C/B
Reed, 192pp + plates.
[#4247 ]
NIN Anais

A Spy in the House of Love.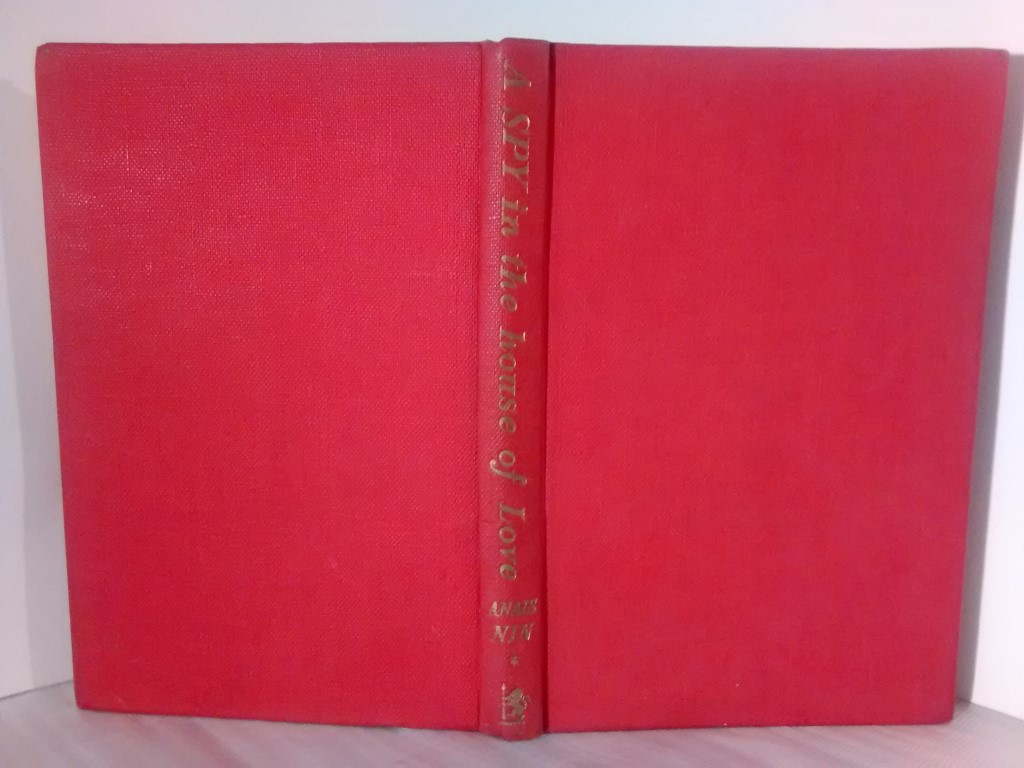 An erotic literary work by this feminist icon.
fiction, literature, erotica
VG- hardback with no dust jacket.
A few pencil numbers to end paper, boards slighlty soiled by dust and handling.
A few page corners have been folded over.
$20 C/B
Spearman 1955 First Edition, 136pp.
[#4248 ]
WOOD Ernest

The Seven Rays a Theosophical Handbook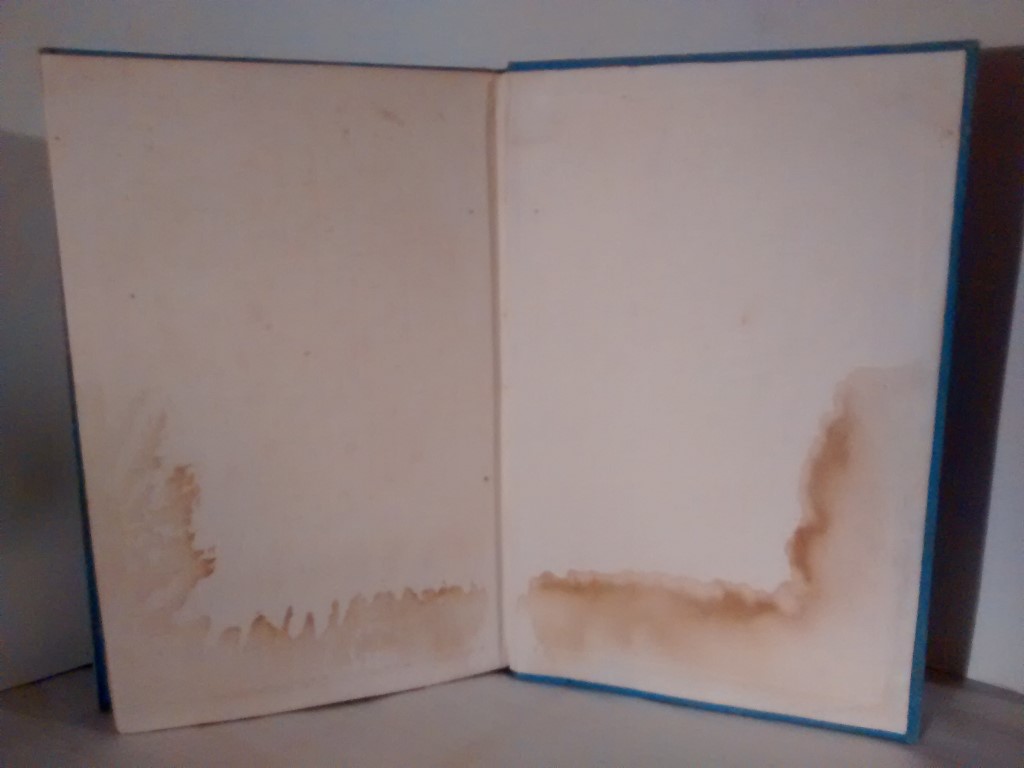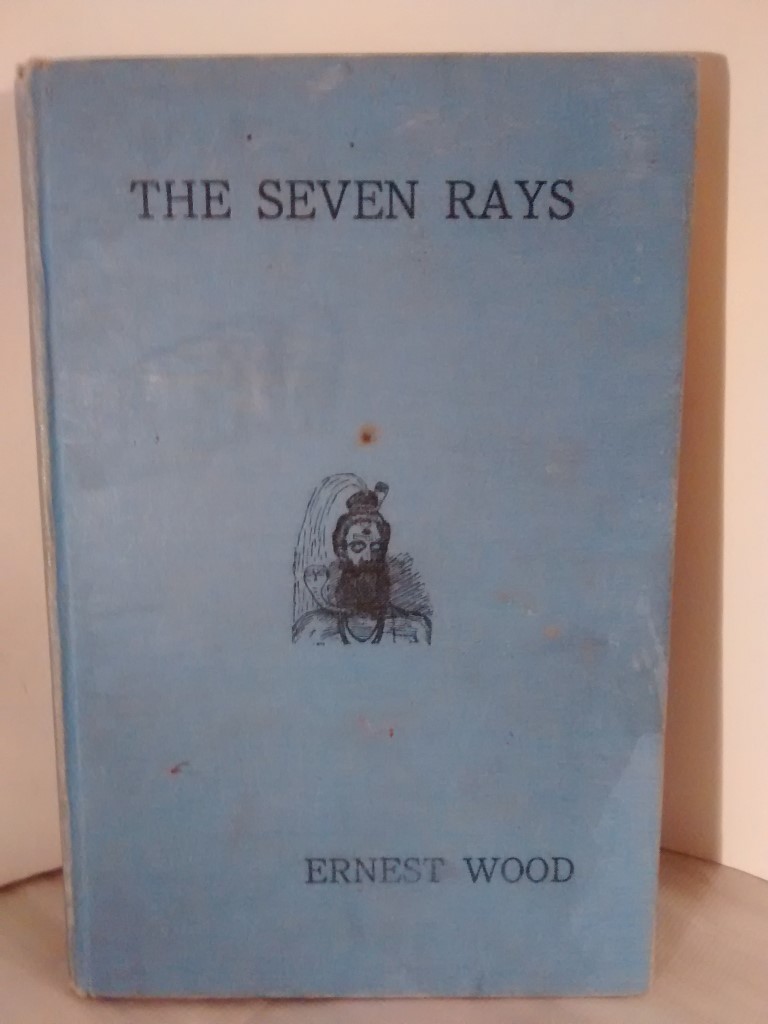 An important work on the nature of the Seven Rays, their source and the Great Use and Danger of the Knowledge of the Rays.
Includes discussions of Shiva and other Hindu concepts.
philosophy, hinduism, theosophy, new age, annie besant
Good hardback with no jacket.
Rubbed to extremities and lightly soiled.
Title page and contents page foxed and some foxing to page edges.
The rear end paper and paste down (only) are water stained and the glossary at rear is a bit foxed as well.
At the lower end of 'Good' condition but no real faults just overall a bit 'tired' etc.
$25 C/B
Theosophical Publishing House 1925 First Edition, 146pp.
[#4249 ]
BULLOCK-WEBSTER H.

Memories of Sport and Travel Fifty Years Ago
From the Hudson's Bay Company to New Zealand.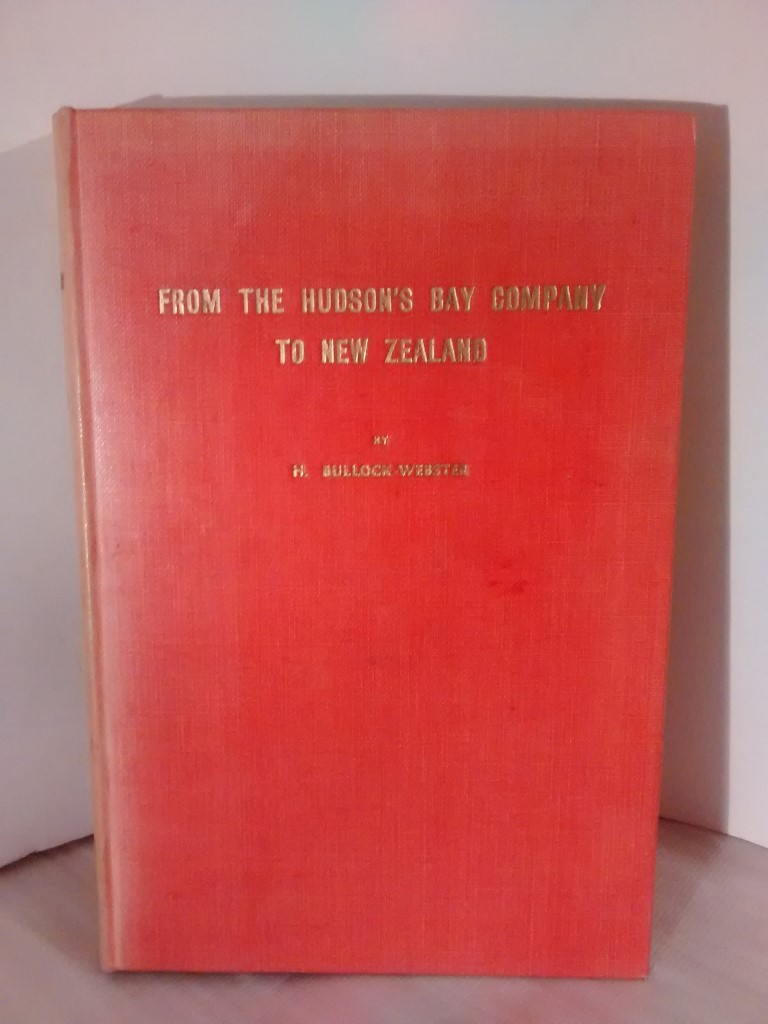 The author ventured to the Hudson's Bay Company in Canada in 1874, and later came out to New Zealand where he became Master of the Pakuranga Hounds.
Contains much on The Hunt with amusing sketches by the author, who seems to have travelled widely in the early days of New Zealand colonial settlement.
horse and hound, hunt, Waikato Hunt Club, Hudson's Bay Canada
VG hardback with no jacket.
Red cloth gilt titled upper board and spine, the spine has been sunned to a bone colour.
Ink name to end paper.
$65 C/C
Whitcombe and Tombs 1938 First Edition, 235pp +plates +adverts at rear.
[#4250 ]
22/11/2019ev
YSKA Redmer

New Zealand Green
The Story of Marijuana in New Zealand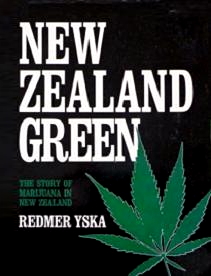 A social and criminal history of marijuana use in New Zealand.
Researched from Police, Customs and Health Department records, as well as media reports and other sources.
ISBN9781869530310
cannabis, hemp, drugs, narcotics, sociology
VG softback
$30 B/C
David Bateman 1990, 184pp.
[#4239 ]
KIRK Allan A.

Express Steamers of Cook Strait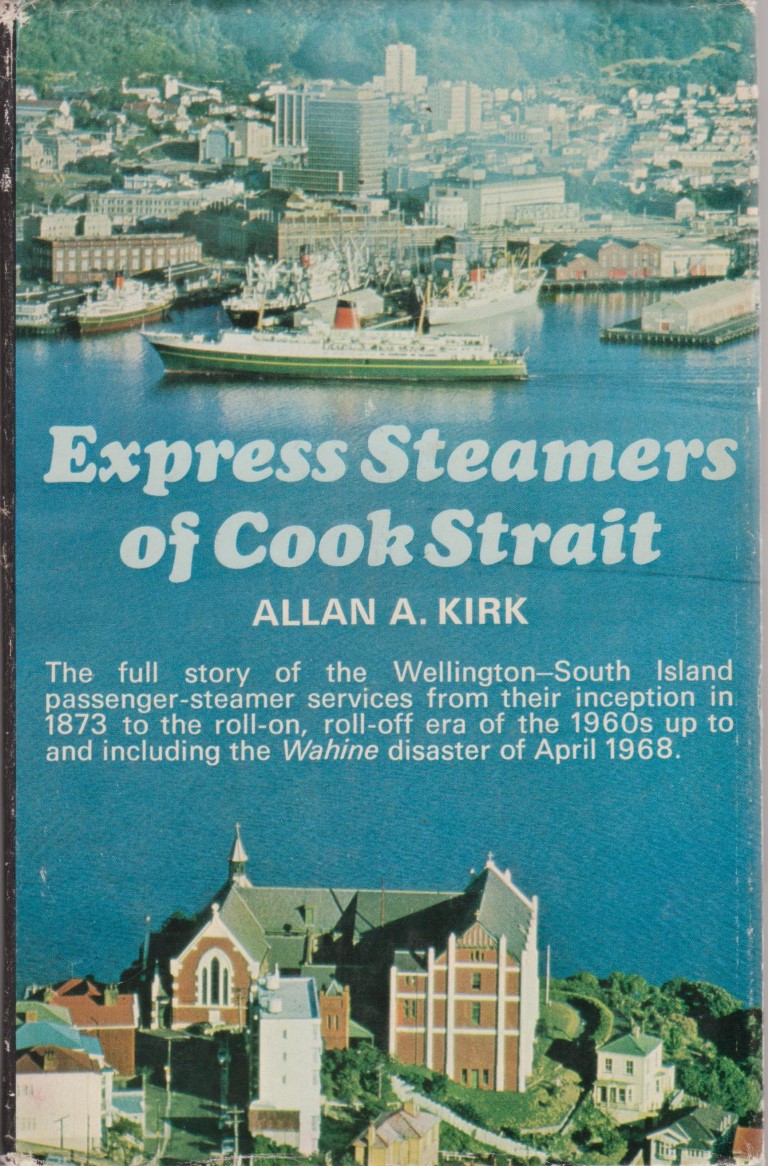 History of the passenger steamer services between Wellington and the South Island from 1873 to the Wahine disaster of 1968.
transport, shipping, merchant marine
VG hardback in VG dust jacket.
Inscription to first page.
$25 C/C
Reed 1968 first edition, 207pp.
[#4240 ]
BARNETT, GILPIN and METCALF

A Garden Century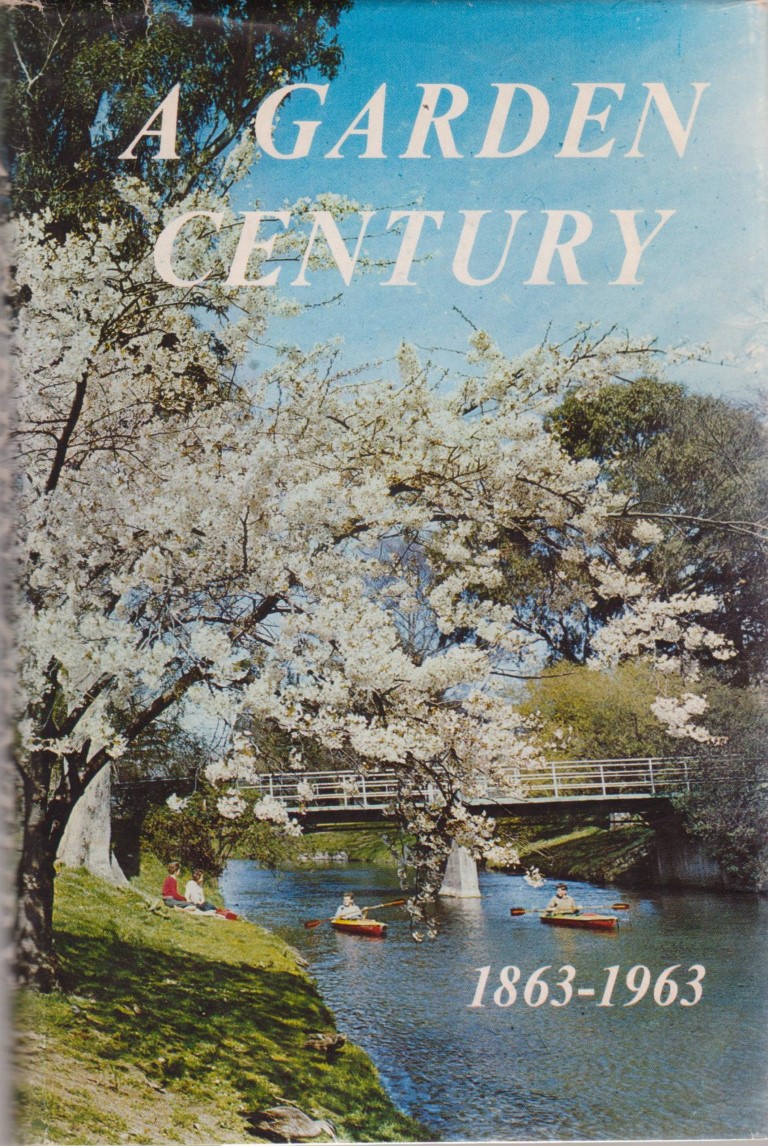 The official record of the first hundred years of Christchurch Botanic Gardens, from 1863-1963.
botany, botanical gardens,
VG- hardback in VG dust jacket.
First page has some pen inscriptions.
$15 C/C
Christchurch City Council (1963), 182pp + plates and folding map at rear pocket.
[#4241 ]
FLETCHER R. S.

Single Track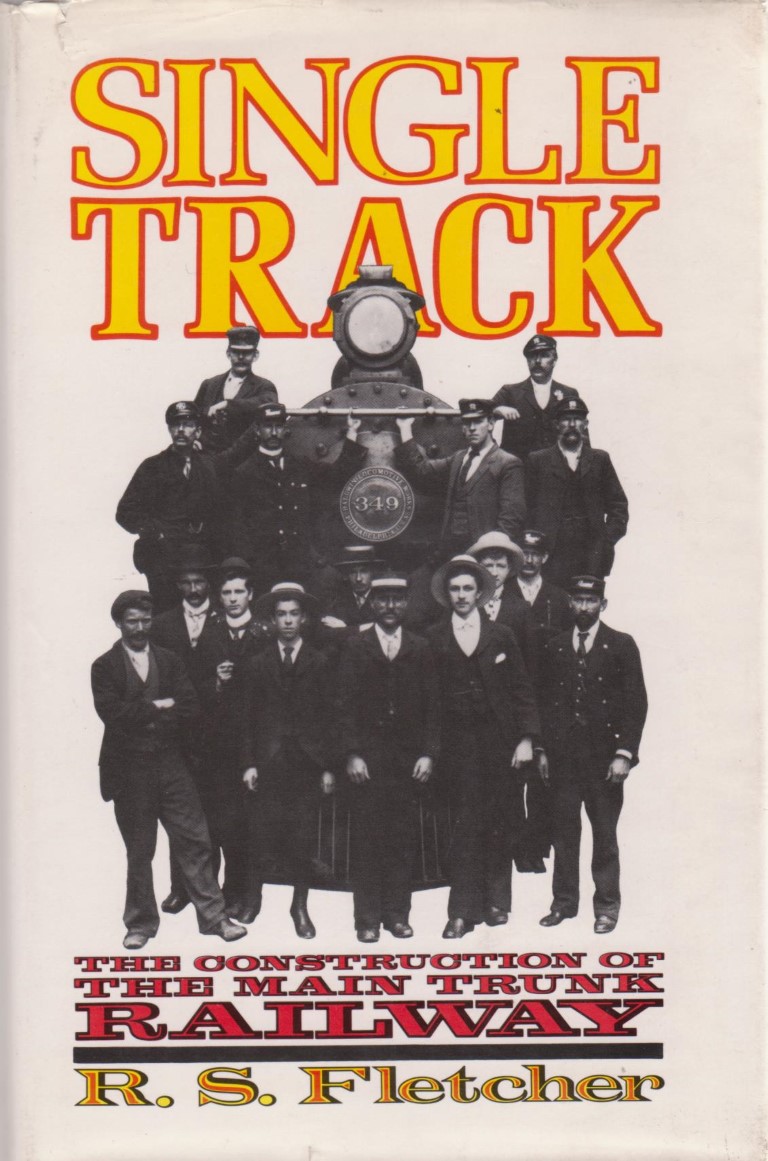 The construction of the North Island Main Trunk Railway.
ISBN0002169371
railways, locomotives, steam, nzr, new zealand rail
VG- hardback with VG dust jacket sunfaded to spine.
Pen gift inscription to title page.
$25 C/C
Collins 1978, 224pp.
[#4242 ]
CLARKE Robert B.

An Order Outside Time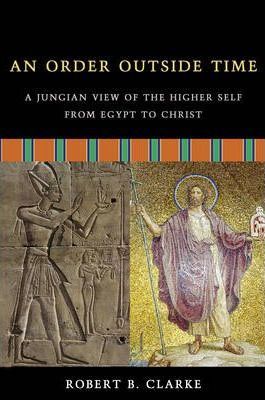 A Jungian View of the Higher Self from Egypt to Christ.
Clarke reinterprets Western Spirituality, using Jungian symbolism, to show that the great stories of ancient Egypt and of the Old and New Testament are processes of what Jung called individuation.
This is the individual's journey from lowest to highest Self; from Osiris to Horus, from Moses to Joshua, from David to Solomon, from John the Baptist to Jesus Christ.
These pairings also reflect what Joseph Campbell calls the Hero's Journey, which may ultimately spiritualize the whole culture.
The ultimate example of individuation, Clarke says, is the Christ, who must now be further understood and developed.
ISBN9781571744227
psychology, C G Jung, mysticism, initiation, esoteric, gnosticism
VG softback, but has a few pages of pencil notation.
$20 C/C
Hampton Roads 2005, 453pp.
[#4243 ]
20/11/2019ev
ANDERSON Mollie

50 Years
of the Vintage Car Club of New Zealand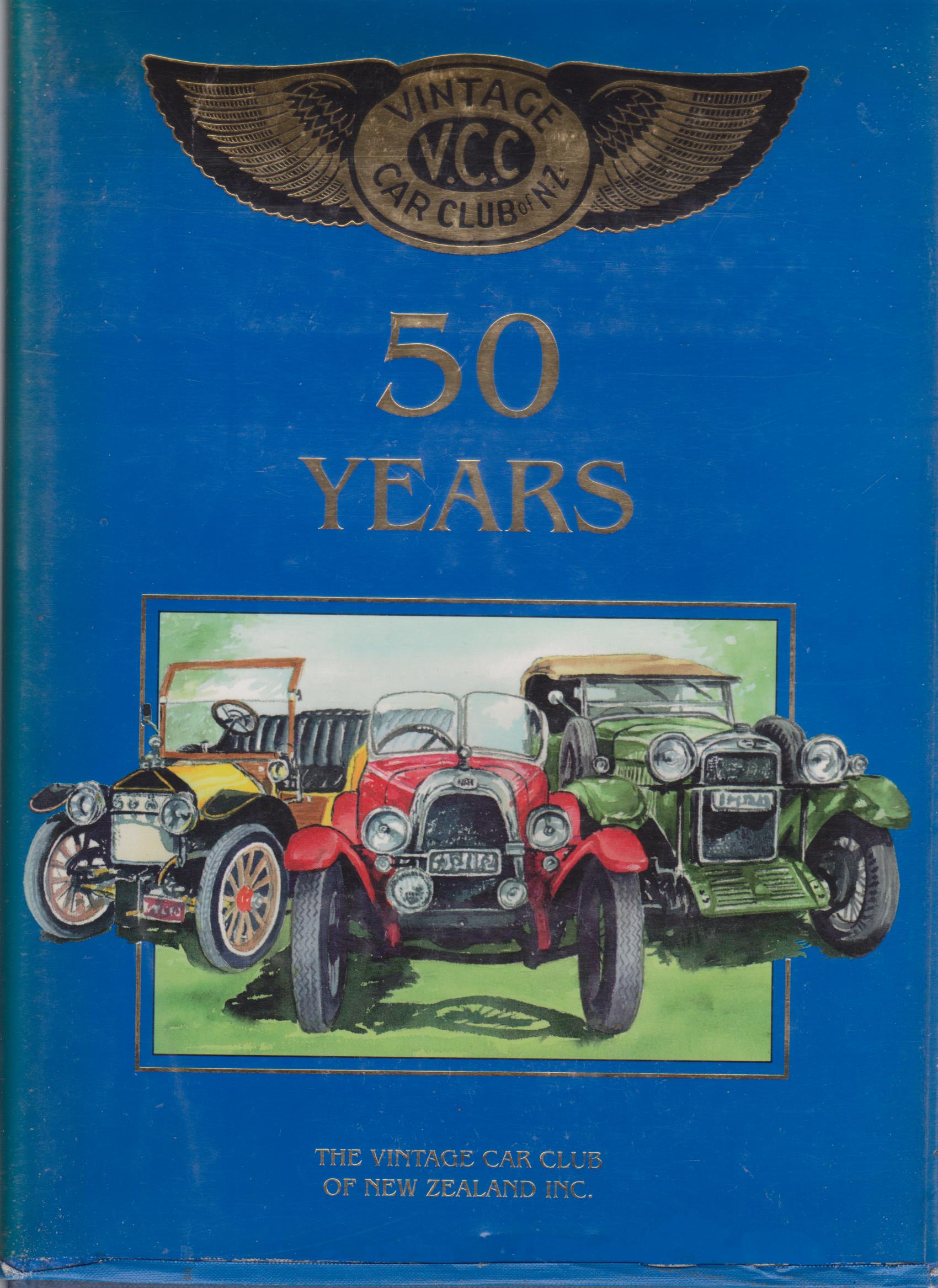 History of the Club published for the 50 year anniversary.
With some colour and black and white photographs.
ISBN0473036630
keywords
VG hardback in VG dust jacket under plastic sleeve. Name in marker to top of title page.
$40 B/D
Vintage Car Club of New Zealand Inc. 1996 viii 208pp.
[#4226 ]
BAKER Tim

History of Aranui and Wainoni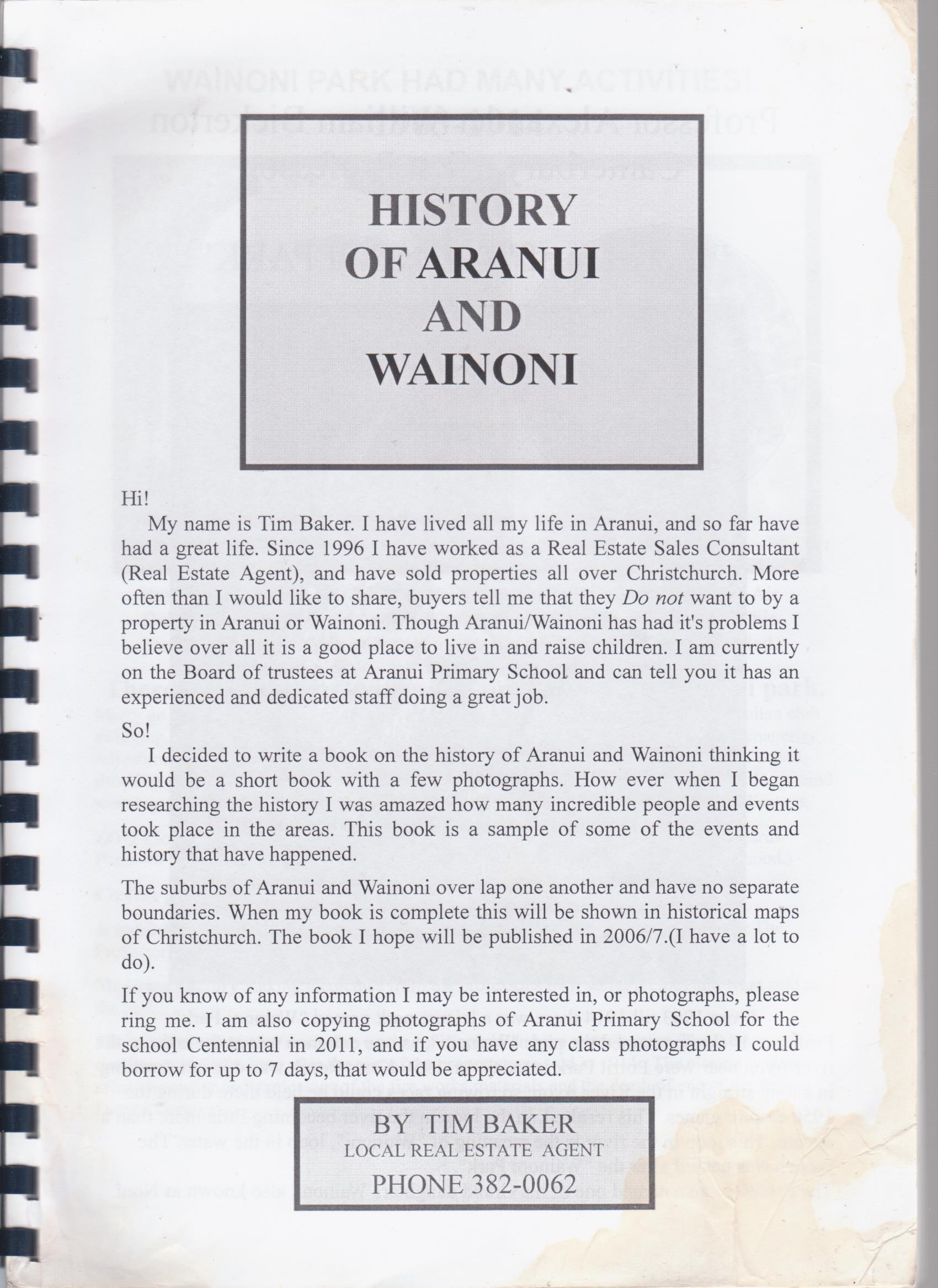 Assembled from research for a full history of the Christchurch suburbs of Aranui and Wainoni, this has a lot of intresting facts on some obscure residents and businesses in the area, with many photographs.
local history, Bickerton, Richard Pearse, Wainoni Park, Aranui School, Breezes Road, Amateur Speedway, Vennell murder, Littleover, Pine Avon Sanitorium
G+ comb bound laser printed sheets. Small area of staining bottom corner of first pages.
$25 B/B
Tim Baker (2005?) 53pp.
[#4227 ]
CONNELL Graeme

Tide Cracks and Sastrugi
An Antarctic Summer in 1968-69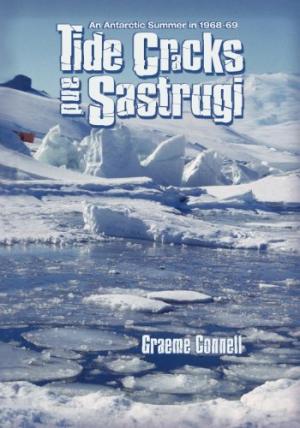 Graeme Connell was a young, disillusioned small town newspaper journalist who went to Antarctica with the New Zealand Antarctic Research Program.
He recounts his professional, and personal, experiences during his stay on the ice.
ISBN9780987692207
Scott Base, Vanda Station, Operation Deep Freeze
VG softback
$30 B/C
Polished Publishing Group 2011, 290pp.
[#4228 ]
EDWARDS Colin, edited by David N. Thomas

Dylan Remembered
Volume One 1914-1934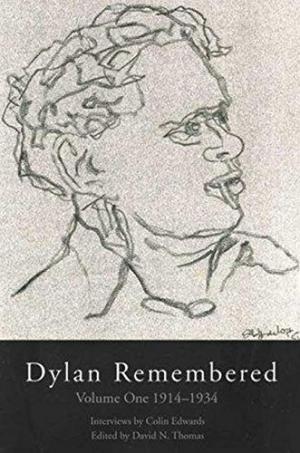 Culled from archive tapes stored at the National Library of Wales following the death of Colin Edwards, who had interviewed everyone he could find with a Dylan Thomas connection as the groundwork for an intended biography.
David N. Thomas has edited the transcribed tapes, discovering startling new information about Thomas's life and writing.
Volume One covers Dylan's life to the age of twenty, when he left Swansea for what he hoped would be a bohemian life in London.
ISBN9781854113481
Wales, Welsh, Celtic, poetry, literature, biography
VG softback with gift inscription to first page.
$15 C/C
Seren / Poetry Wales Press 2003, 314pp.
[#4229 ]
KUEI Steven and Stephen Comee

Beginning Qigong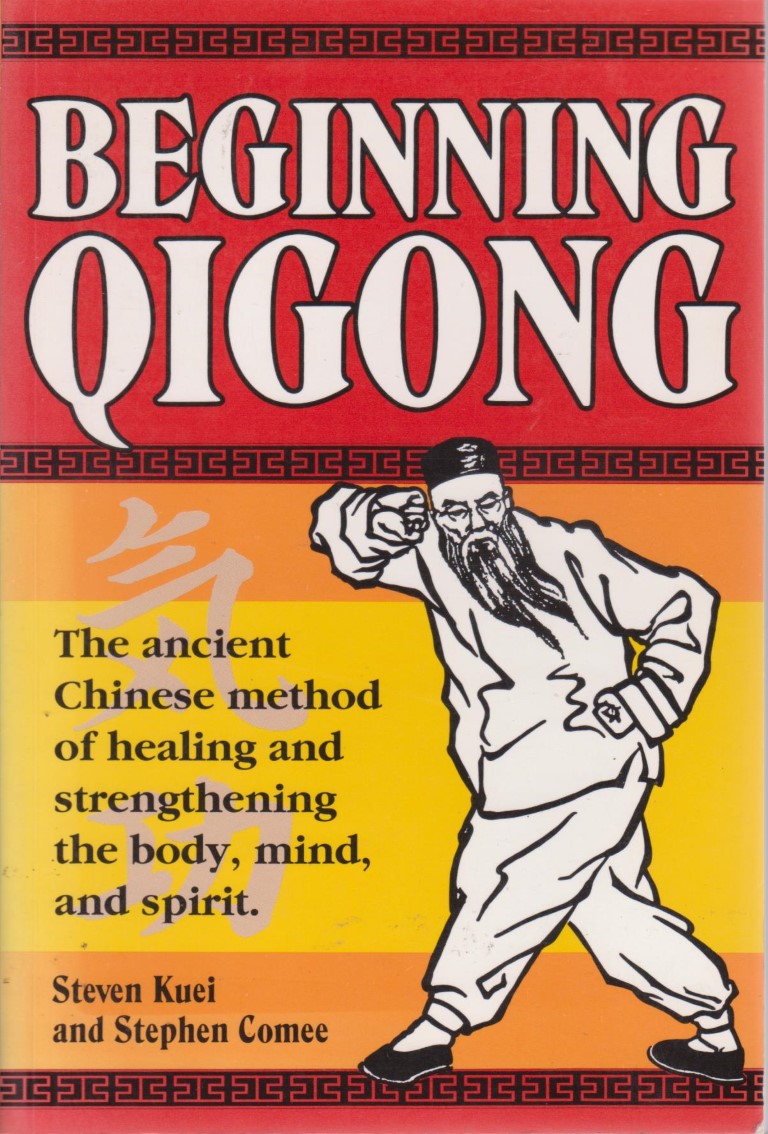 Introduction with exercises to the ancient Chinese system of breathing techniques and exercises that strengthen the mind, body and spirit as they balance and augment Qi, or life force.
Includes a table that describes the various exercises, lists their physical benefits and classifies them according to level of difficulty.
ISBN9780804817219
chinese yoga, tao, meditation, martial arts
VG softback
$15 B/B
Tuttle 1994, 120pp.
[#4230 ]
KENNARD Sheila and Harold MUSSON

Sky Full of Stars
Penpals Across A Century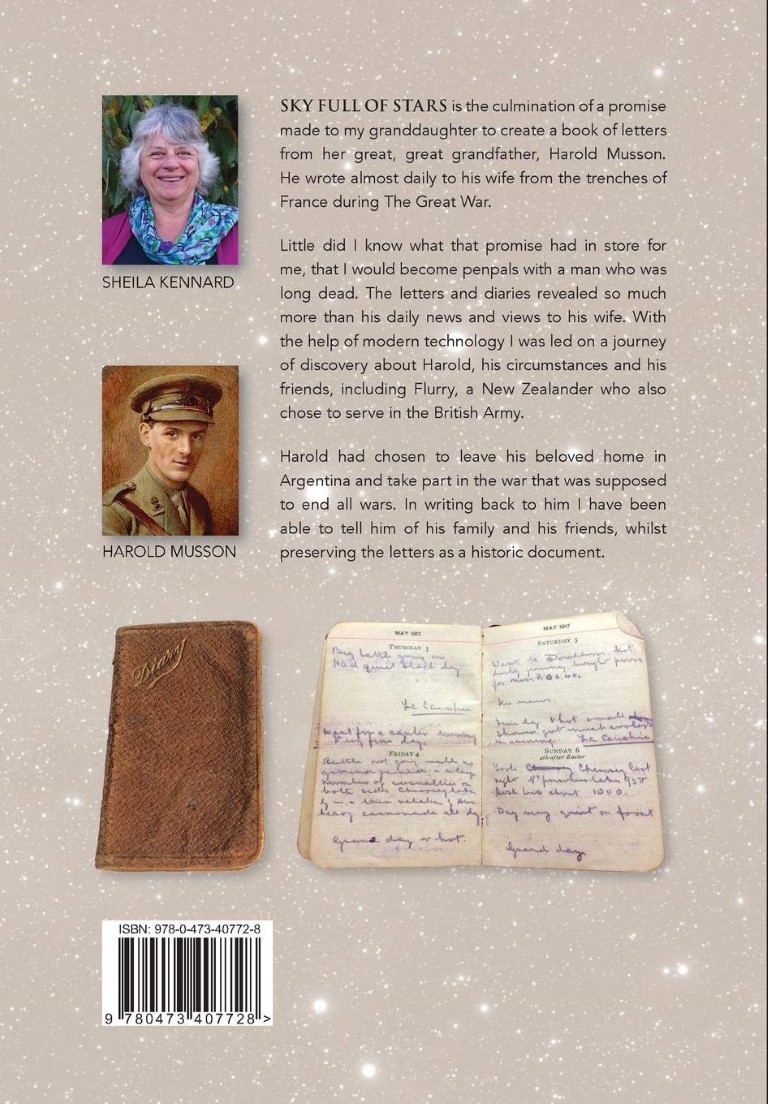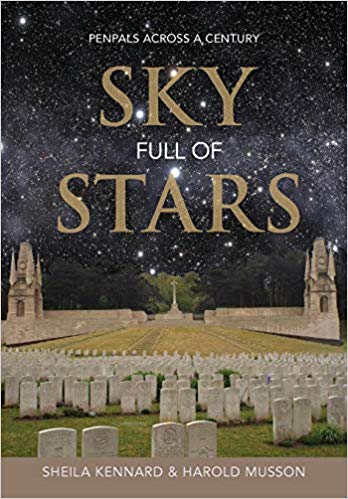 A book of letters from, Harold Musson, who wrote almost daily to his wife from the trenches of France during The Great War.
Harold had chosen to leave his home in Argentina to take part in the war.
The letters and diaries reveal much more than his daily news and views to his wife, and with the help of modern technology Sheila discovered more about Harold, his circumstances and his friends, including Flurry, a New Zealander who also chose to serve in the British Army.
In the book Sheila "writes back to him", to tell him of his family and his friends, whilst preserving his letters as a historic document.
ISBN9780473407728
ww1, wwi,
VG softback
$35 B/C
The Copy Press, Nelson, 2017, 379pp.
[#4231 ]
PHILLIPS Roger, and Lyndsay Shearer, Derek Reid, Ronald Rayner.

Mushrooms and Other Fungi of Great Britain and Europe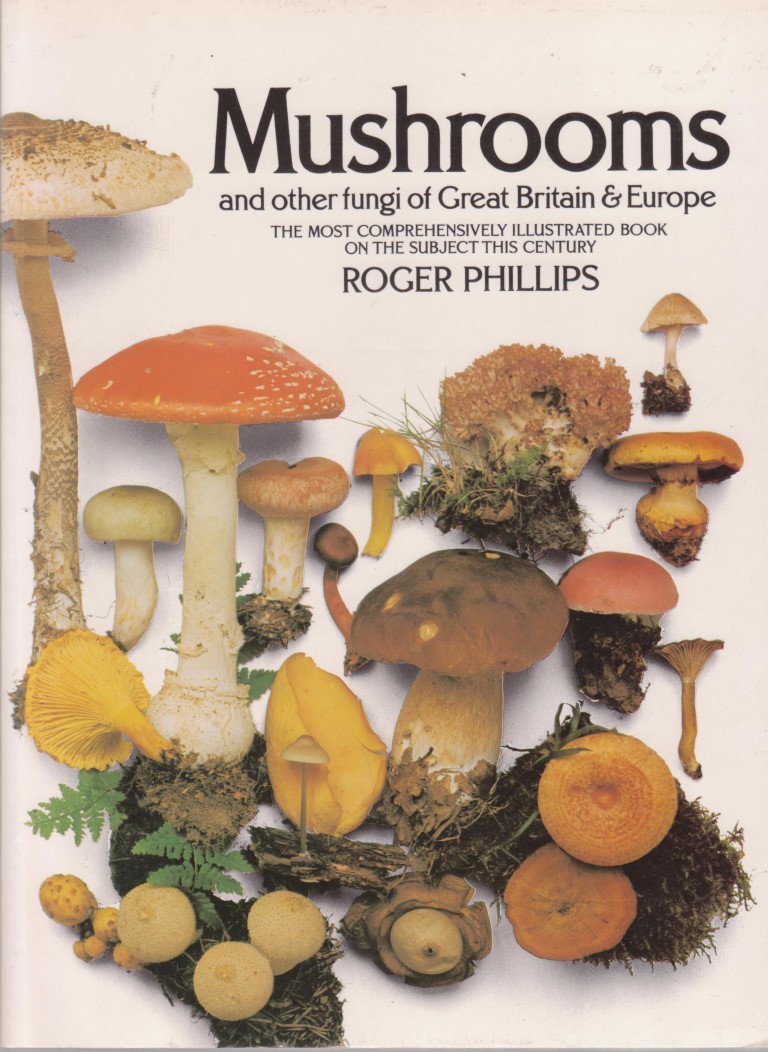 The most comprehensively illustrated book on the subject at time of publication, with thousands of specimens in clear, colour photographs.
ISBN0330264419
mycology, fungi, mushrooms, toadstools, agaric, polypores, ascomycetes, foraging,
VG+ softback
$45 B/D
Pan MacMillan 1994, 288pp.
[#4232 ]
DAHL Roald

The Minpins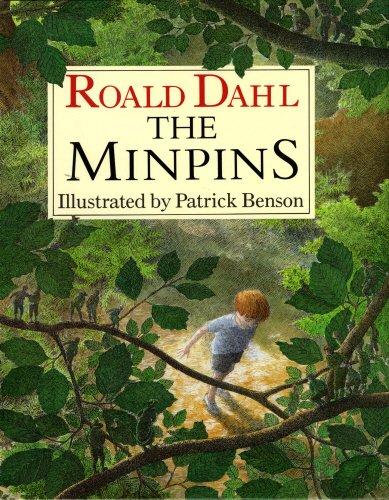 Pristine first edition in unclipped dust jacket of this posthumously published tale by Roald Dahl.
Illustrated by Patick Benson.
ISBN9780224028998
illustrated, childrens fiction
VG+ hardback in VG+ dust jacket.
$30 B/C
Jonathan Cape 1991 first edition, 48pp.
[#4233 ]
DAHL Roald

Rhyme Stew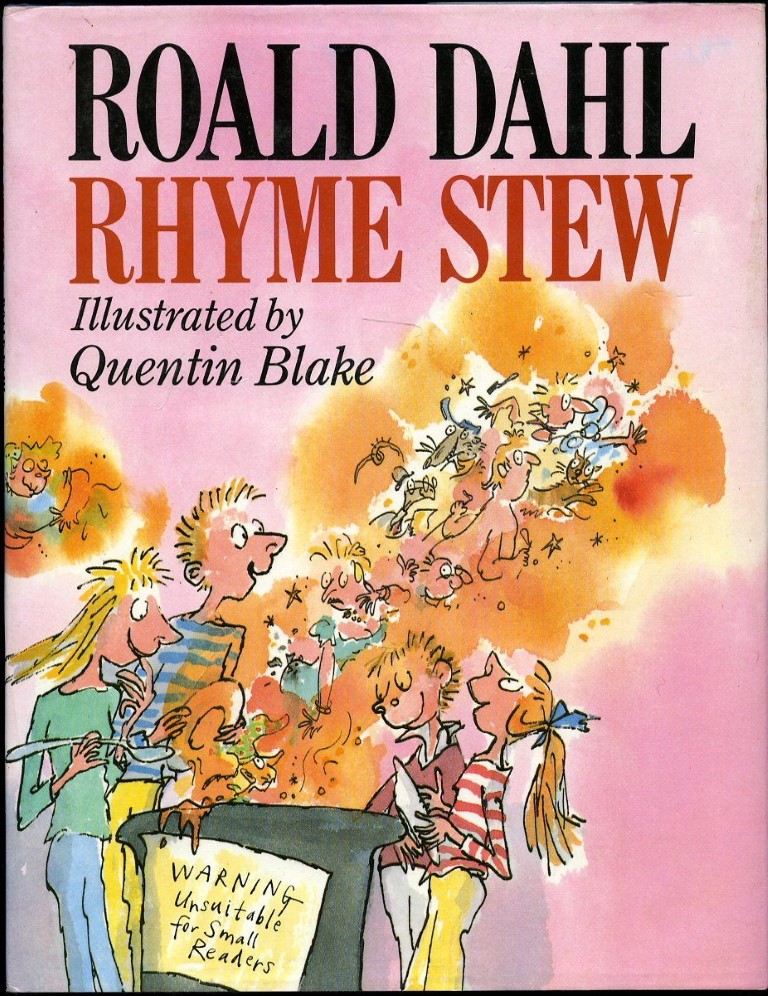 Tidy first edition in unclipped dust jacket of these wicked rhymes by Roald Dahl.
Illustrated by Quentin Blake.
ISBN9780224026604
illustrated, childrens verse
VG hardback in VG dust jacket.
$35 B/C
Jonathan Cape 1989 first edition, 80pp.
[#4234 ]
HANSON, V. T. and R. J. CARTER, R. J.

Ashburton Garages: The First 100 Years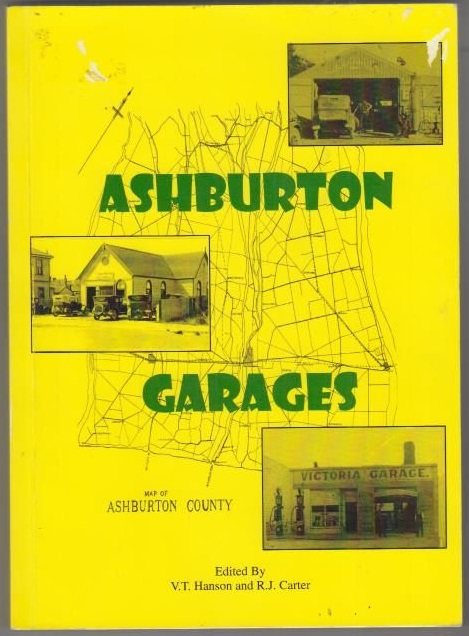 A history of the garages servicing the motorists of Ashburton County, as well as ancilliary businesses.
With photographs.
ISBN9780473125844
canterbury, automotive, company history, motoring
VG- softback with minor label lift to cover.
$35 C/B
Ashburton Garages History Group (2005), 266pp.
[#4235 ]
CHARTERIS Leslie
KING Rufus, ELLISON Harlan, JAKES John, MERRIL Judith, WHIPPER Leighla.
Let Her Kill Herself
The Saint Mystery Library Number 11.
With intro by Charteris plus 5 short stories.
Illustrated by Frank Kalin
VG- paperback with light wear to wrappers, aged paper stock.
$10 A/B
The Saint Mystery Library 1960 First Edition, 154pp.
[PB1633 ]
LONG Frank Belknap

The Black Druid and Other Stories.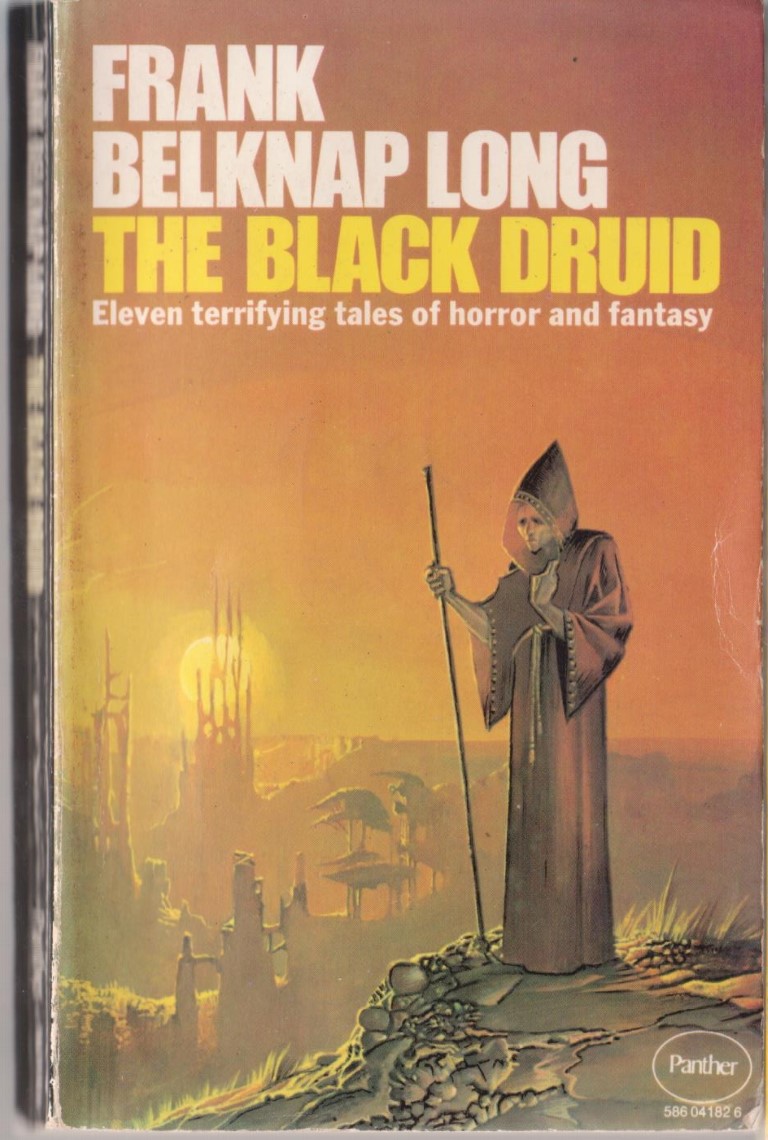 11 horror tales in the vein of Lovecraft and Clark Ashton Smith.
The second volume in the British paperback edition of The Hounds of Tindalos collection.
ISBN0586041826
Rare
G+ paperback with light wear, a spine lean and some foxing mainly to closed edges.
Bookstore code label to inside rear cover.
$65 A/B
Panther 1975 First Edition, 174pp.
[PB1634 ]
YOGANANDA Paramahansa

Autobiography of a Yogi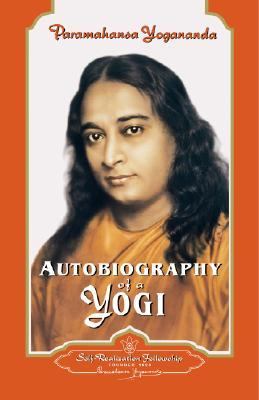 The famous autobiography of the first great philosopher and guru from India to live in the West for an extended period.
He was sent to America in 1920 and introduced tens of thousands of Americans to yoga.
ISBN9780876120798
philosophy, hindu, indian, spirituality
VG- paperback
$10 A/B
Self Realization Fellowship 2005, 596pp.
[PB1635 ]
7/11/2019ev
WRIGHT Judith

Fourth Quarter and Other Poems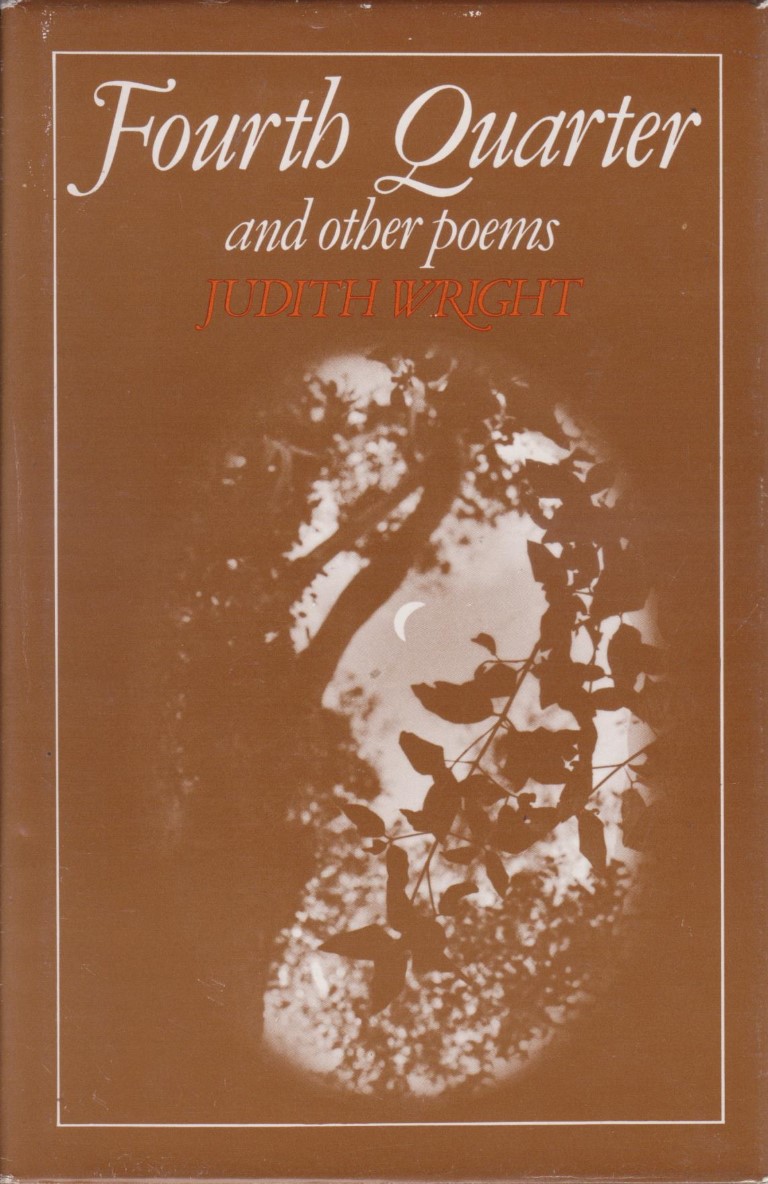 Poetry collection by a middle aged Australian woman living on her own, pondering life.
Original New Zealand printing.
ISBN0908562403
women's literature, poet, poets
VG hardback in VG dust jacket lightly rubbed to dust jacket edges.
$20 C/B
Caveman Press 1976 First Edition, 71pp.
[#4218 ]
CROUCH Ewan

Nelson Lakes National Park Resource Manual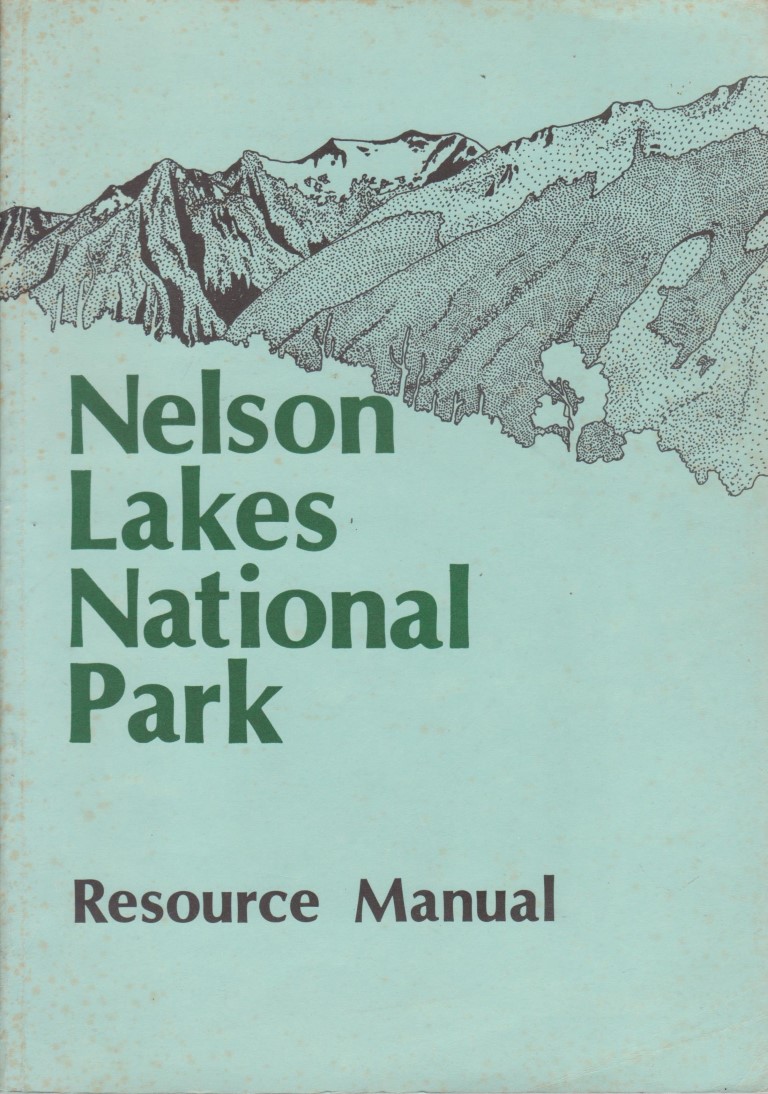 A survey of the region with information on meteorology, hydrology, gology, soils, botany, biology and zoology.
Also the social history of human activity in the 19th and 20th centuries.
ISBN0477061044
Rotoiti lodge workshop september 1978, conservation, statistics, survey, Tasman, St Arnaud
VG- softback
$45 B/C
Department of Lands and Survey 1981, 227pp.
[#4219 ]
LOGAN Hugh

Great Peaks of New Zealand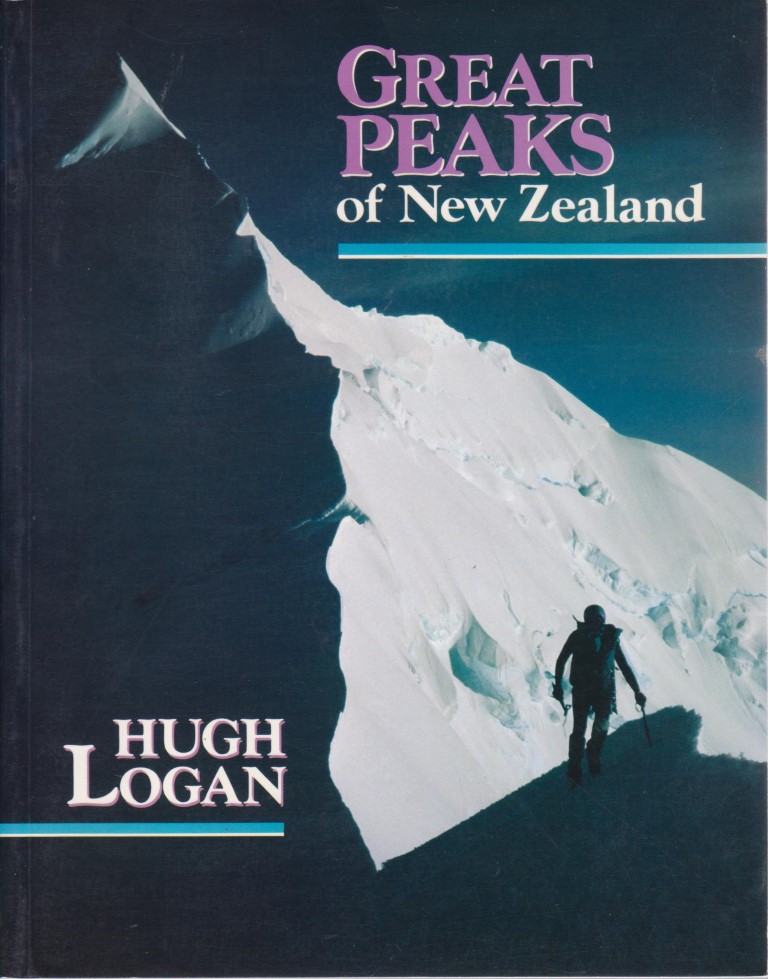 Each of the sixteen chapters focuses on one of New Zealand's great alpine mountain peaks.
Also the North Island volcanic Mt.Taranaki / Mt Egmont.
With historic black and white, and modern colour, photographs, and details the classic mountaineering routes.
ISBN0868681253
Mt Cook, Mt Tasman, Mt Hicks, Mt Sefton, Malte Brun,
Mt Aspiring, Tapuae-o-Uenuku, Mt D'Archaic, Mt Earnslaw, Mt Arrowsmith,
Mt Tutoko, Mt Whitcombe, Mt Evans, Mt Rolleston, Mt Sabre.
VG softback
$25 B/C
John McIndoe 1990, 176pp.
[#4220 ]
POPE Diana and Jeremy

Mobil New Zealand Travel Guide
South Island, Stewart Island and the Chatham Islands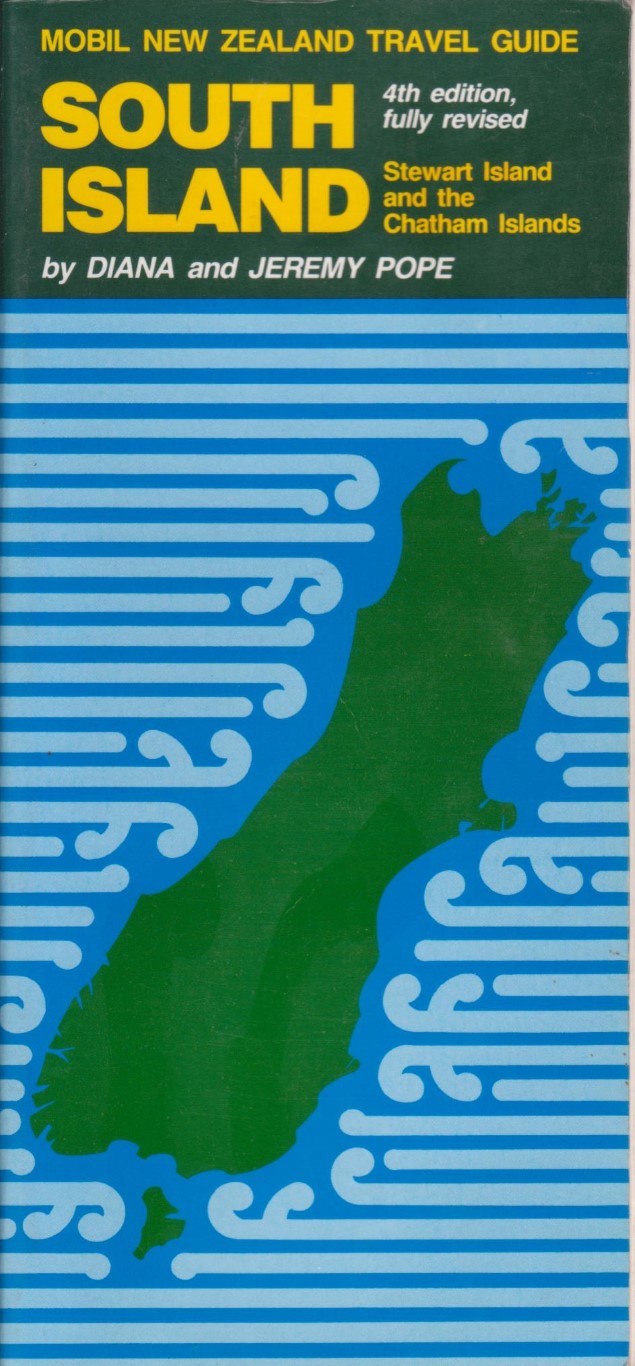 One of the best travel guides to New Zealand, with detailed historical information as well as current points of note. Valued by tour guides for the local history notes.
ISBN9780474001307
VG+ softback
$20 B/C
Reed 1986 4th edition fully revised, 422pp.
[#4221 ]
© 2015 by Fortuna Books (NZ).