INDIAN and HINDU SPIRITUALITY AND GURUS

Spiritual teachers in the Hindu tradition. Gurus and sadhus.
With teachings based on the Upanisads, Bhagavad Gita and the Vedas.

All these fortunabooks.com prices are in New Zealand dollars, and there is a minimum order required of NZD$20 excluding postage.




AHLUWALIA R D

The Radha Soami Spiritual Science


VG $20 A/$5 internationally Radha Soami Satsang Beas 1963 FIRST EDITION of 5000c small booklet stapled at spine 24pp, interesting ephemera from Hindu spiritual group [RM 35]


ALBERTSON Edward

Vedanta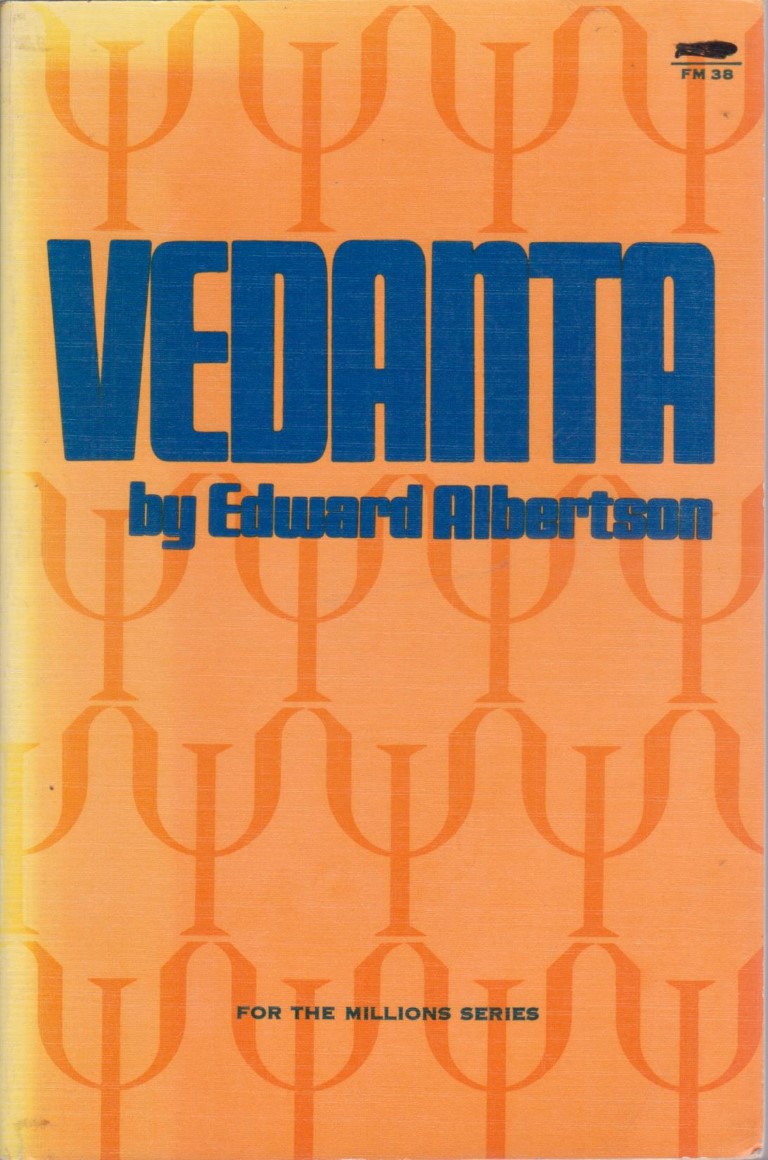 A simple yet thorough explanation of Vedanta philosophy and religious practise.
hindu, indian, religion, philosophy, Ramakrishna, Vivekananda, for the millions series
VG softback with sun faded spine
$10 C/B
Sherbourne Press 1970 first printing, 158pp.
[#3883 ]
AUROBINDO Sri

The Future Evolution of Man
The Divine Life Upon Earth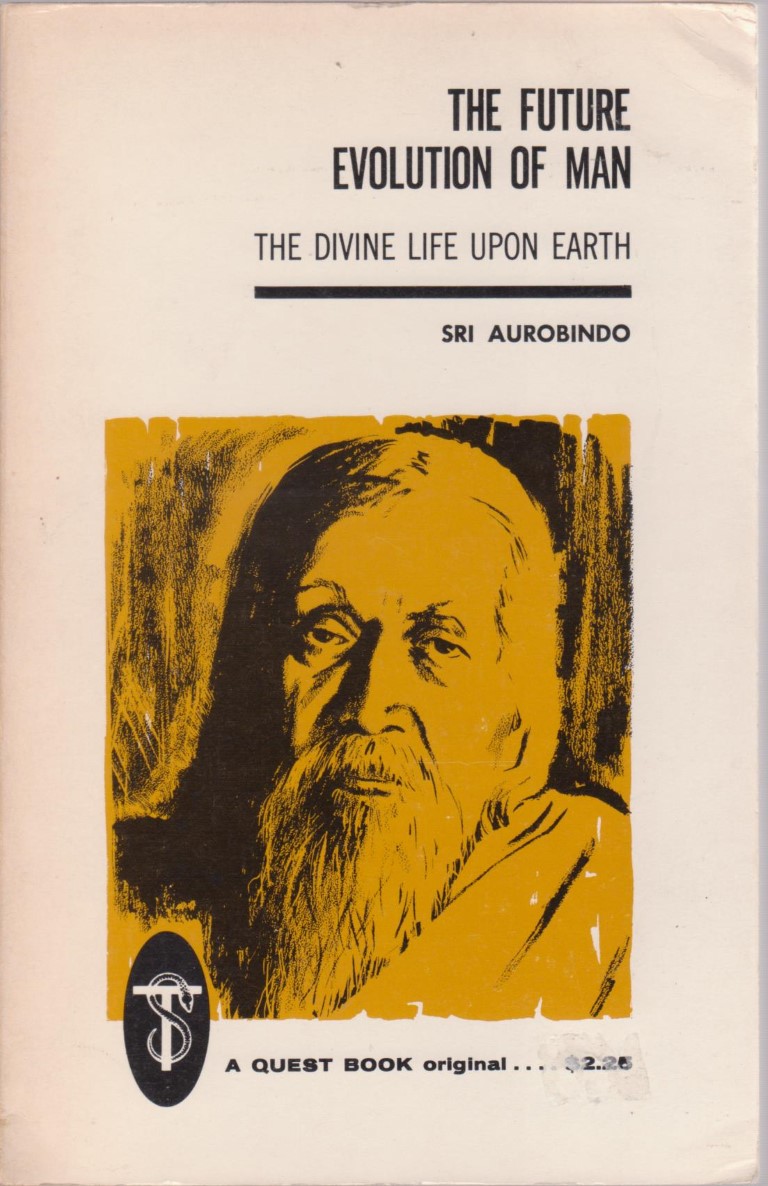 Selections from Sri Aurobindo Ghose; The Life Divine, The Human Cycle and The Synthesis of Yoga, compiled by P. B. Saint-Hilaire, with a summary and notes.
ISBN0835604411
hindu, philosophy, indian, yoga, spirituality
VG- softback, name at front.
$15 C/B
Theosophical Publishing House 1971 second edition, 157pp.
[#3819 ]
AUROBINDO Sri

Lights on Yoga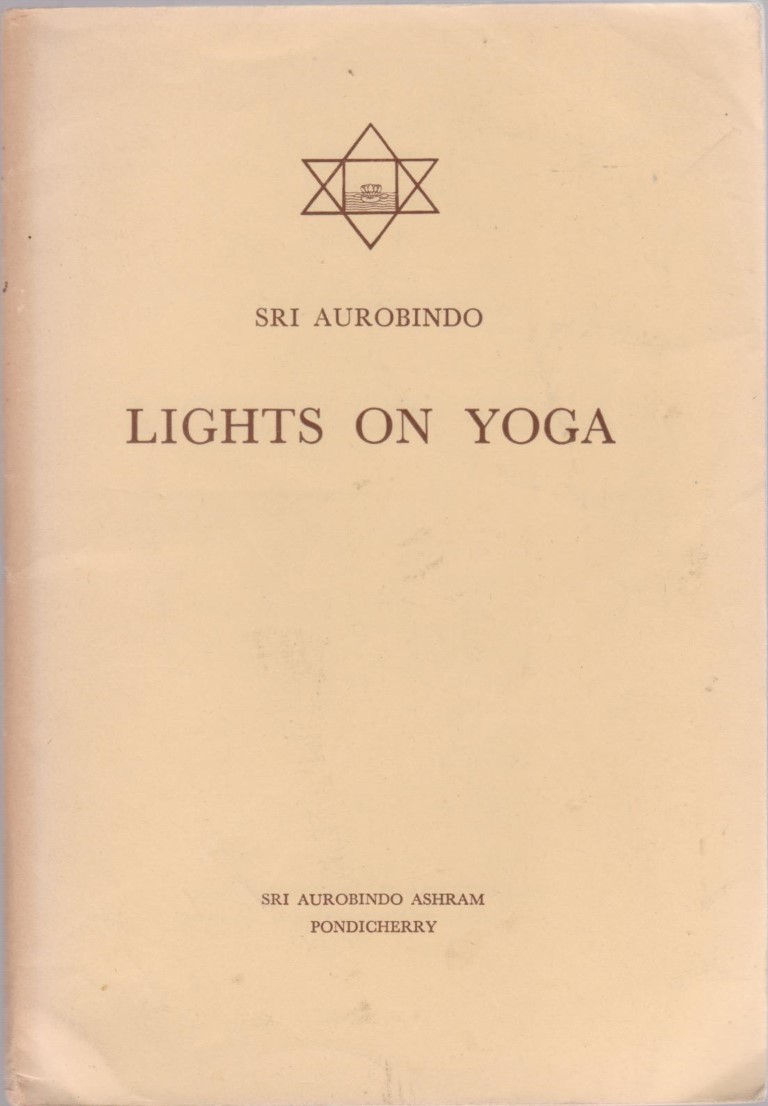 Extracts from letters written by Sri Aurobindo Ghose to his disciples, arranged as to be of use to students of Yoga.
With glossary of Sanskrit terminology.
hindu, indian, yoga, philosophy,

VG softback sewn into paper wrappers, name to first page.
$10 C/A
Sri Aurobindo Ashram 1974, 64pp.
[#3820 ]





AUROBINDO Sri

Sri Aurobindo and The Mother on Evolution

compiled by Vijay
VG $6 A/$5 international, Sri Aurobindo Society 1972 reprint booklet, 24pp. [# 1448 hindu guru]



CHATTERJI J. C.

The Wisdom of the Vedas

(Quest Books)
VG $8 C/B Theosophical Publishing 1980 soft cover, 102pp ISBN 0835605388 [#1925 hindu]



EIDLITZ Walther

Unknown India

a pilgrimage into a forgotten world
G rubbed edges, initials to fep, aged $15 C/B Rider 1952 first edition cloth, 192pp. Author travels in the subcontinent visiting holy men and places before and during the Second World War. Some emphasis on Shri Krishna Chaitanya. [RM 173]



GELBERG Steven J editor

Hare Krishna Hare Krishna, Five Distinguished Scholars on the Krishna Movement in the West


G+ name to inside cover, reading wear $10 C/B Grove 1983 softcover, 274pp + plates.Interviews with Harvey Cox, Larry D Shinn, Thomas J Hopkins, A L Basham and Shrivatsa Goswami. ISBN 0394624548 [RM 157]



GHANANANDA Swami

Sri Ramakrishna and His Unique Message


FINE $14 B/B Ramakrishna Vedanta Centre 1970 sewn sheets in card covers xvi 174pp. Foreword by Arnold Toynbee. Advaita vedanta, hindu philosophy, indian guru. Ramakrishna a yogi and hindu non-dualist philosopher. [RM 154]


GOSWAMI Shyam Sundar

Jesus Christ and Yoga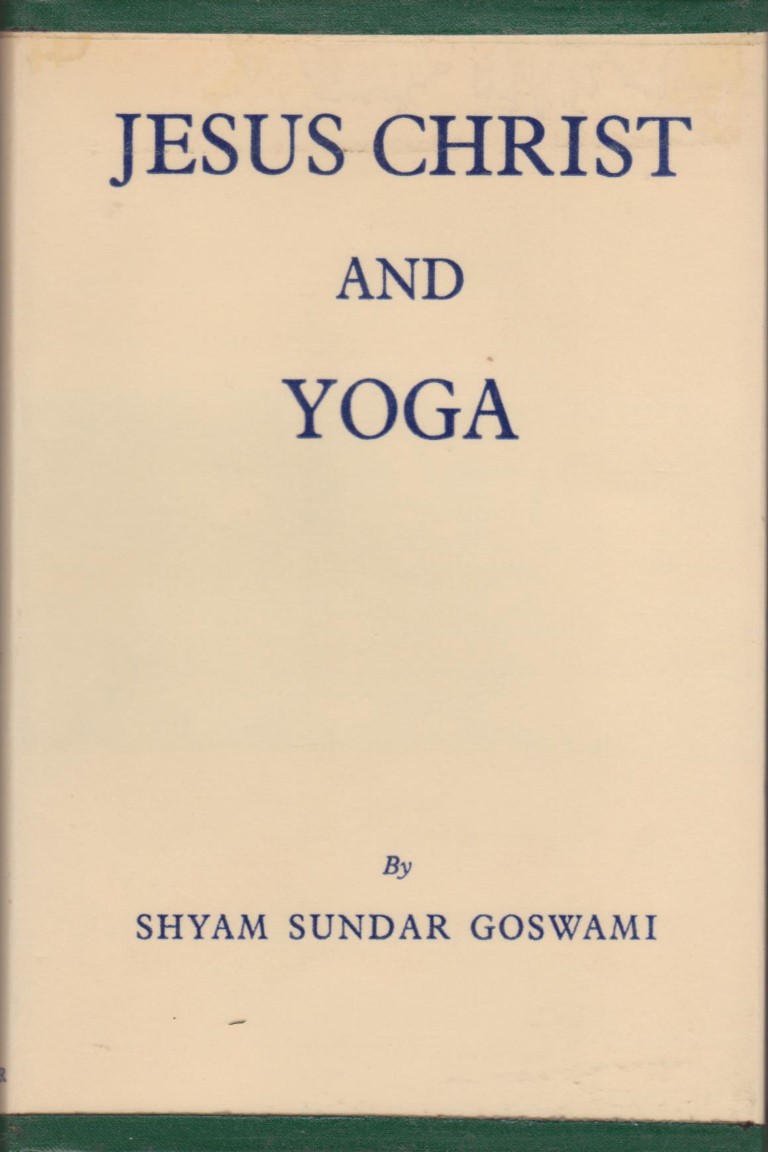 An Indian (Hindu) looks at Jesus' ministry and actions from the viewpoint of Indian religious philosophy.
Gospel of Thomas, Bhagavad Gita, Krishna

VG hardback in VG dust jacket with plastic sleeve. Some adhesive residue from sleeve onto endpapers, Minor instance of rust from an old paperclip to some pages. Name to free end paper.
$30 C/B
Fowler, undated probably 1967, 143pp + col frontis.
[#3520 ]







JOHN Bubba Free

Breath and Name

The Initiation and Foundation Practices of Free Spiritual Life
VG name to first page $15 C/B Dawn Horse Press 1977 first edition softcover, 277pp. ISBN 0913922293 [# 1296 new age guru]



JOHN Bubba Free

The Method of the Siddhas

Talks with Bubba Free John on the Psiritual Technique of the Saviors of Mankind
VG- a few loose pages at rear $10 C/B Dawn Horse Press 1978 revised edition softcover, xxv 364pp. ISBN 0913922447 [# 1297 new age guru]



KABIR translated by Rabindranath Tagore

Songs of Kabir

VG+ $12 B/A Weiser 1991 trade paper, 145pp. Spiritual poetry from medieval India. ISBN 0877286957 [#612 myst]


KAUR Sadarni Premka

Peace Lagoon, Sacred Songs of the Sikhs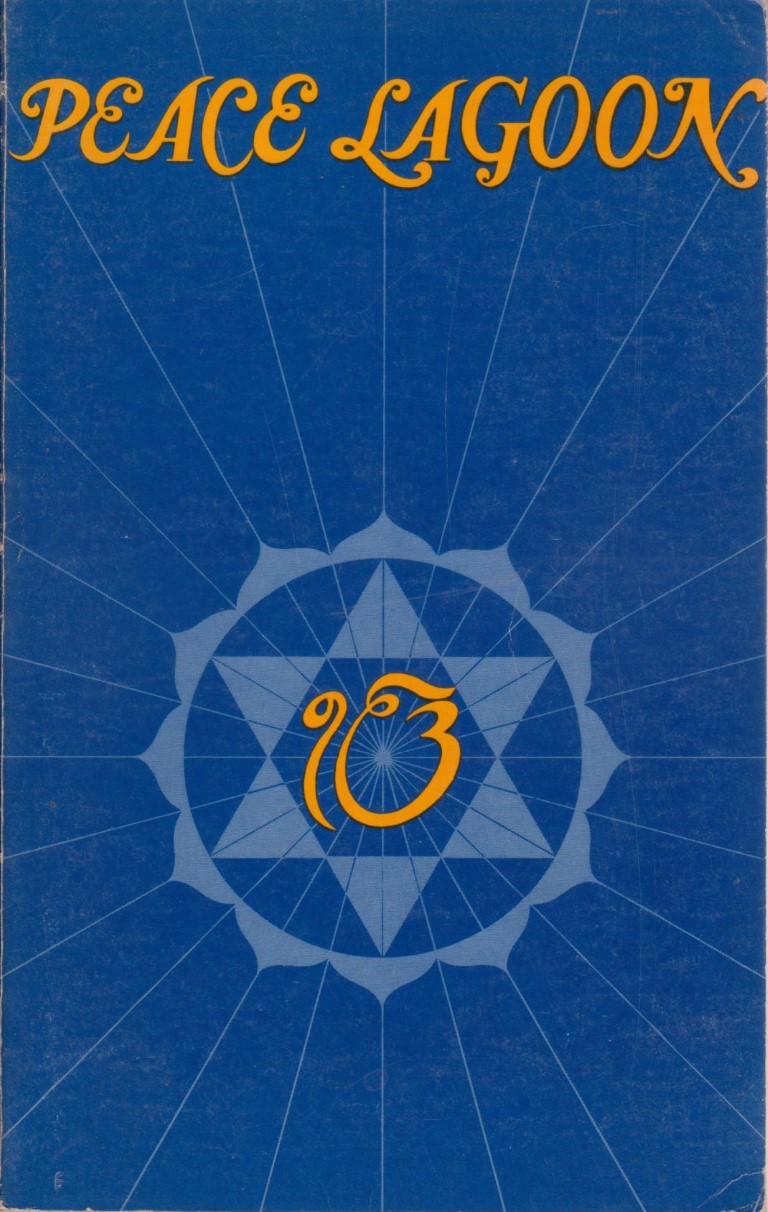 The Collected Hymns of Guru Nanak, Guru Amar Das, Guru RAM Das, Guru Arjun, and Guru Gobind Singh
sikh, scriptures, sacred texts, religion
VG softback, name at front
$30 C/B
Spiritual Community 1973 second revised edition, limited to 5000 copies, 223pp.
[#3879 ]
MASCARO Juan

The Bhagavad Gita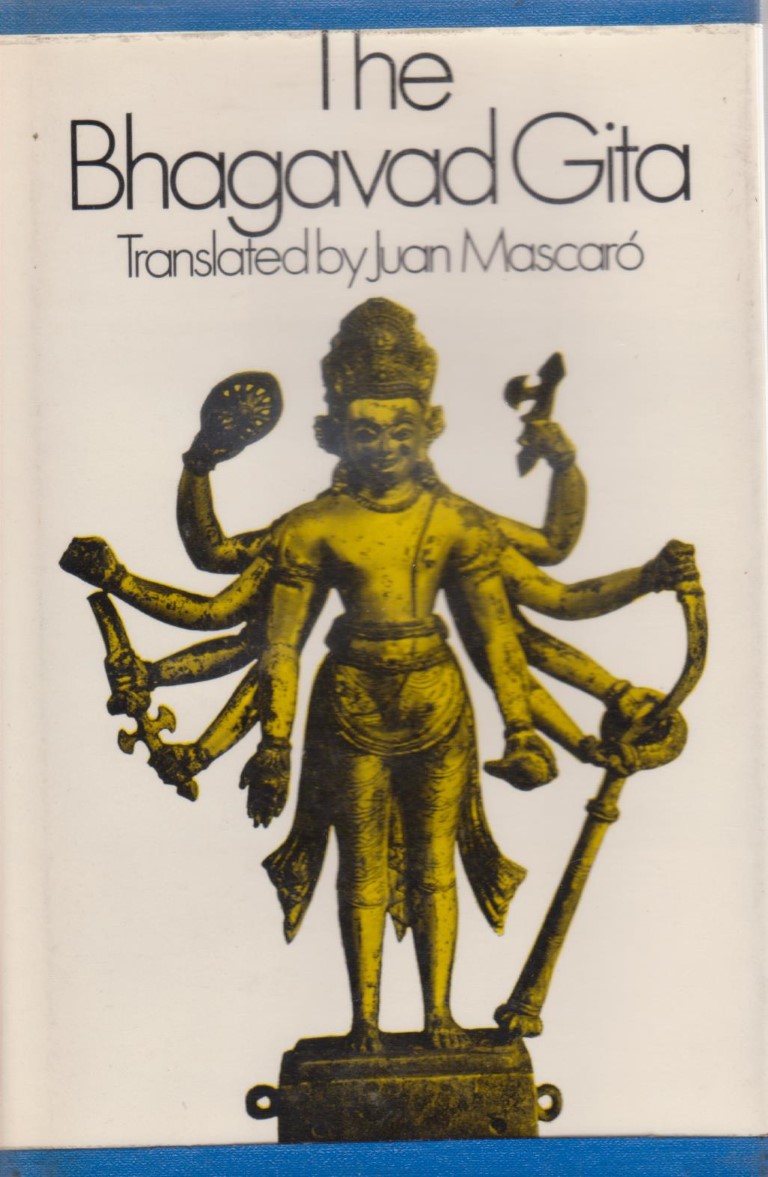 Rider has reissued the classic Penguin translation by Mascaro of this classic of Indian spiritual thought.
ISBN0091014204
hinduism, gita, sanskrit, mahabharata

VG hardback in VG dust jacket under plastic sleeve, may have adhesive bleed along the edges of the jacket. Name to first page.
$20 C/B
Rider 1970, 128pp
[#3757 ]





MAHARISHI Mahesh Yogi

On the Bhagavad-Gita

a new translation and commentary with Sanskrit text, chapters 1-6
VG- $5 C/B Penguin 1973 494pp. [PB# 120 rel]



MILLER Barbara Stoll translator

The Bhagavad-Gita, Krishna's Council in Time of War


VG name to first page, pen underlining to intro and notes. $5 A/A ISBN 0553213652 [Item# 117 RM ]



MILLER Jeanine

The Vedas; Harmony, Meditation and Fulfilment


G hardback in G dust jacket under plastic sleeve, ex library with stamps etc. $10 C/C Rider 1974 first edition hardcover,xxxvi 240pp. I- Vedic Myth II- Vedic Meditation III-Vedic Eschatology IV- Selected Hymnns to illustrate subjects discussed. ISBN 0091210607 [RM 45]



MISHRA Shri Ramamurti

Self Analysis and Self Knowledge

Based on Atma Bodha of Shankaracharya, with translation and commentary.
G rubbed wrappers, light stain to lower rear corner of a few pages, minor pencil notations. $15 C/B CSA Press 1977 softocver, 272pp. Sutras given with Sanskrit text, Latin transliteration and English translation, and commented upon. Vedic Hindu religious philosophy. ISBN 087707190X [RM 167]



MUKTANANDA Swami

Satsang With Baba, volume one

Questions and answers between Swami Muktananda and his devotees, August 5- December 31, 1971
VG- spotting to closed edges $15 C/B Siddha Yoga Dham of America 1975 soft cover, 348pp. Hindu mysticism [#1295 indian religion guru]



OSBORNE Arthur

Ramana Arunachala


VG splits to spine paper $30 B/A internationally Sri Ramanasramam 1958 revised second edition, sewn binding with original paper wrappers split along the spine, 66pp + frontis, biography of hindu sage and philosopher [RM 31]


PAI D. I.
Monograph on the Religious Sects in India among the Hindus
The symbolism of the mythology of the Hindus, Vedic and Brahmanical.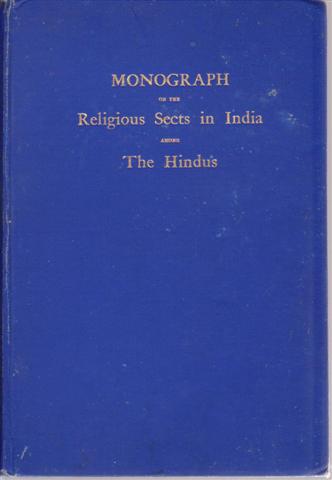 G+ cloth bound, hinges show perishing glue but sewn binding holds
$30 B/C
The Times Press, Bombay 1928, 104 pages + plates. Many colour and B&W plates. [#2301 hindu ]





PFEIFER Netta

A Soul's Safari

(Radha Soami)
VG G+ taped tear at heel of DW spine, name to fep $10 C/B Radha Soama Satsang Beas 1978 first edition hard cover ltd 3,000 copies. 178pp. Author travelled to Kenya to visit Joy Adamson but ended up in the Punjab to meet Maharaj Charan Singh of the Sant Mat. [#1065 mysticism]



PICARD Barbara Leonie

The Story of the Pandavas, retold from the Mahabharata


VG- lacks fep, small call number to imprint page, small remains of library slip to rear fep. $15 B/B Denis Dobson 1968 first edition hard cover, 128pp. Illustrated by Charles Stewart. Lacks DW. Retelling of a scene from the Hindu national epic. ISBN 234779721 [RM 162]


PRABHAVANANDA Swami edited by Dr P H Houston

Vedic Religion and Philosophy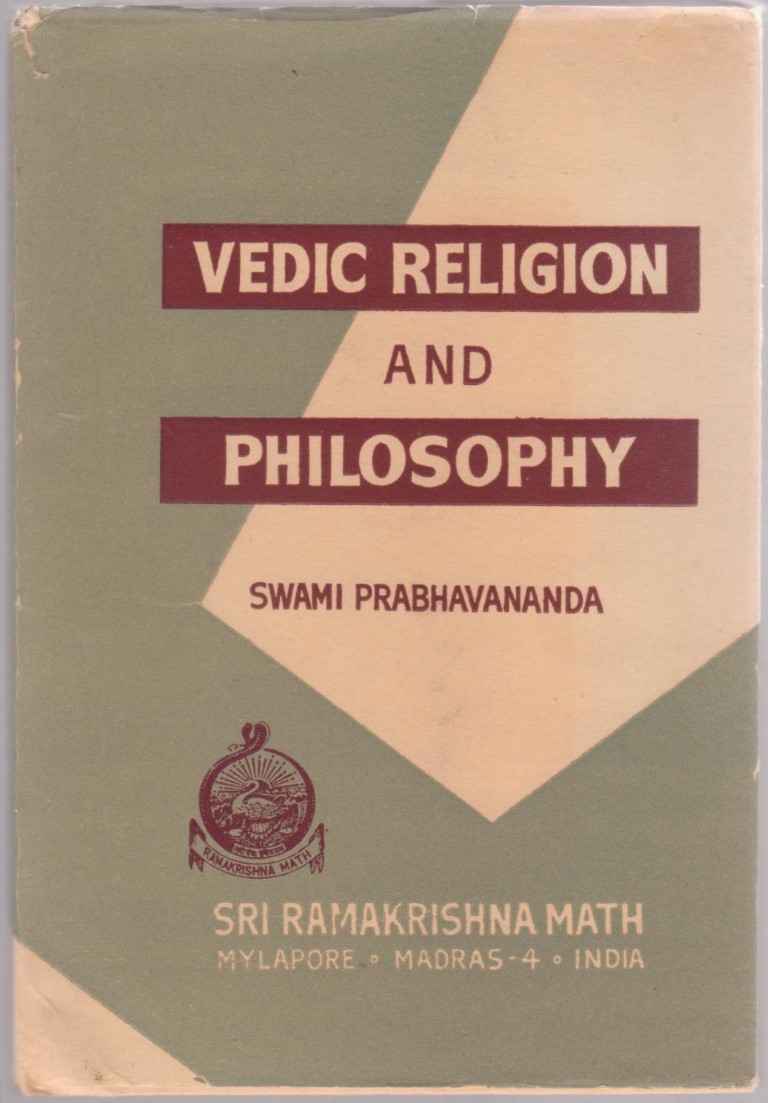 A brief introduction to Hinduism and Vedanta Philosophy.
Contents: The Spirit of Indian Philosophy, The Vedas and Their Teachings, The Philosophy of the Upanishads, The Message of the Bhagavad Gita.
veda, hindu, indian, philosophy, vedanta
VG hardback with VG dust jacket. Name and date to free end paper.
$25 C/B
Sri Ramakrisha Math, distributed by Vedanta Press 1974 (7th impression), 172pp.
[#3809 ]
PREM Swami Deva Amit ( aka Bernard Gunther )

Dying for Enlightenment
Living with Bhagwan Shree Rajneesh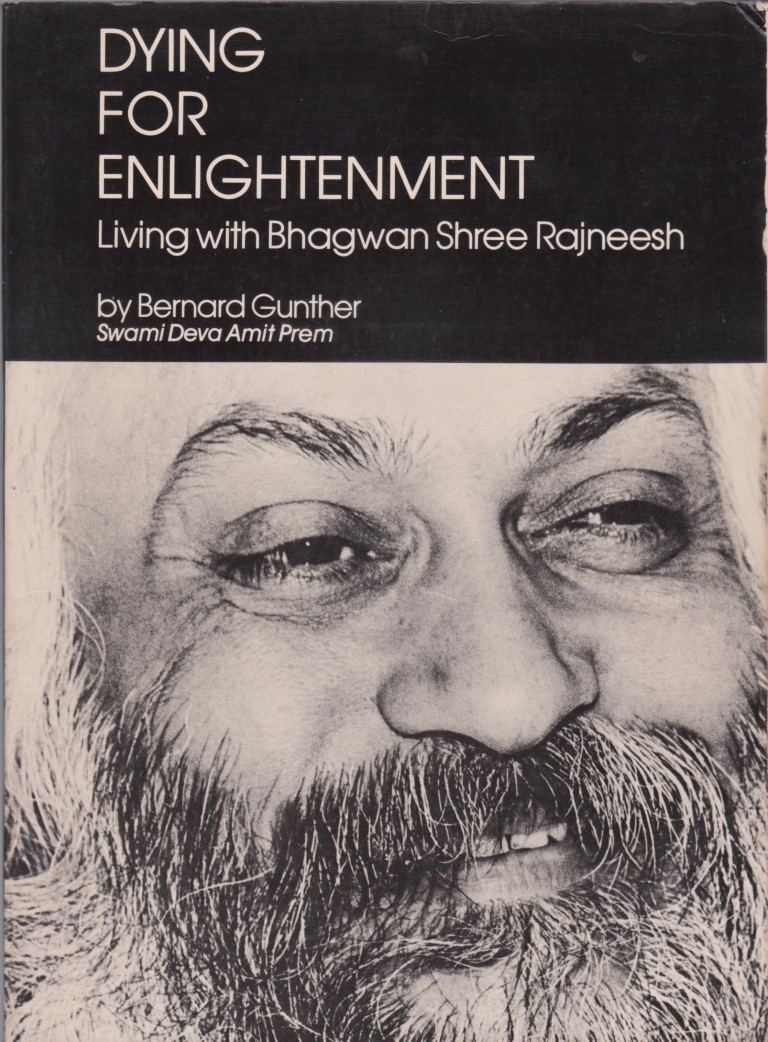 The author spent three three months visiting Rajneesh's Poona ashram.
He reports on the varied techniques employed by the devotees to realise enlightenment.
These include spiritual, psychological and and physical methods, including four basic meditation techniques revealed for the first time.
ISBN0060635274
Guru, New Age, Eastern, Mysticism, Sannyassin, Alternative Religion, New Religious Movement, NRM

VG softback
$20 B/B
Harper & Row 1979, 151pp well illustrated with black and white photos.
[#3717 ]





RAJNEESH Bhagwan Shree

Tantra, Spirituality & Sex

VG- rubbed joints, name stamp to inside front cover $9 B/B The Rainbow Bridge 1978 soft cover, 88pp. ISBN 0914198114 [# 700 otherrel]


RAMAKRISHNA Sri

Sayings of Sri Ramakrishna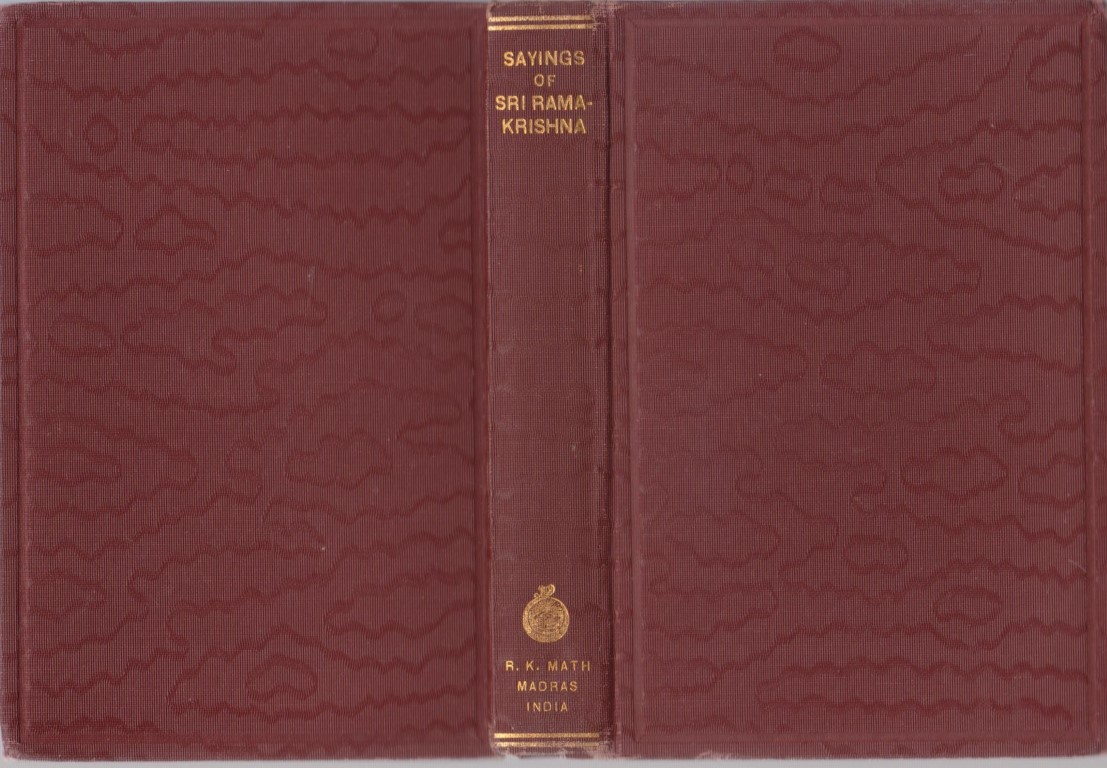 The most exhaustive collection of them, their number being 1120.
24pp introduction, 22 chapters grouping his sayings by theme.
Hindu spiritual philosophy
VG- hardback, private library stamps to end papers, lacks frontis, tape to hinge between title and free end paper.
$20 C/B
Sri Ramakrishna Math 1949 seventh revised edition, textured cloth, 406pp.
[#4474 ]
[SAI BABA] John S. HISLOP

My Baba and I
Sathya Sai Baba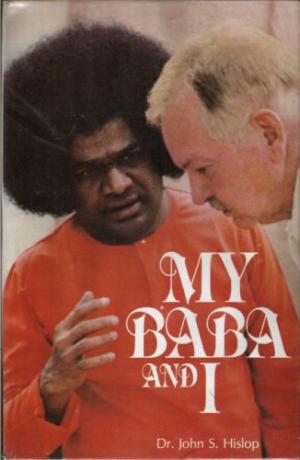 A portrait of Sai Baba by his closest western associate.
Who is Sathya Sai Baba of India? The holy man whom millions of Indians believe to be an Avatar, an embodiment of God?
The miracles witnessed by his devotees transcend the known laws of science and parallel the miracles of Jesus, and he comes with a similar message - to bring unity and love to a despairing world.
Dr. John Hislop, a professor and author, recounts his experiences with Sathya Sai Baba during the past 17 years and tries to acquaint the reader with the depth and grandeur of Sai Baba's spiritual philosophy.
Sai Baba has said that Dr. Hislop has had more face-to-face confrontations with him than any other Western person. Dr. Hislop gives the reader a rare look into Sai baba's life, miracles, teachings, and writings.
ISBN0960095888
Sathya Sai Baba of India, guru, hindu, swami
VG softback
$15 C/C
Birth Day Publishing 1985 first edition, viii 282pp + colour plates.
[#3457 ]
[SAI BABA] Howard MURPHET

Sai Baba Man of Miracles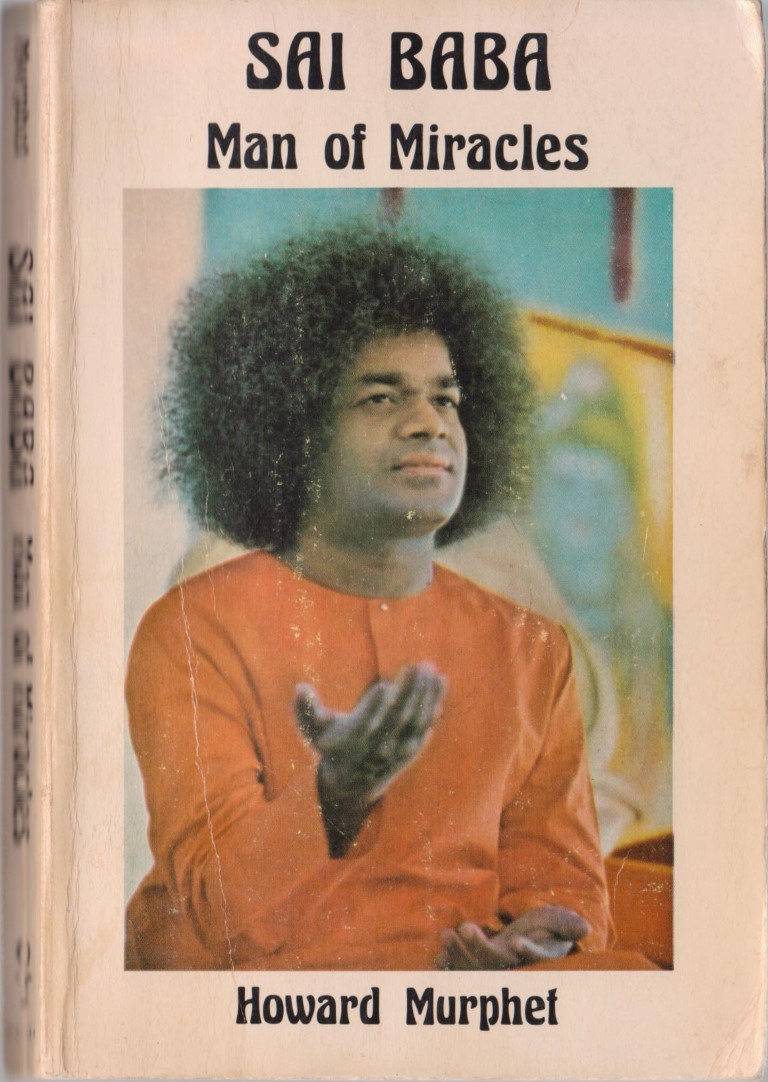 Murphet recounts some of the achievements of one of the most impressive men of miracles to appear in centuries, Satya Sai Baba.
His followers believe him to be a reincarnation of Sai Baba of Shirdi who died in 1918, appears to have been born with phenomenal powers, which he used in childhood and has employed constantly and openly ever since.
They include all the varieties of E.S.P. and psychokinesis known to psychic science and more besides.
The author, a Westerner devoted to science and logic, spent many months with Satya Said Baba, and claims to have found that his unscientific, illogical miracles were, in fact, genuine yogic siddhis.
He found, too, that along with Christ-like miraculous powers went a Christ-like love, compassion and the God-knowledge that opens the door to a new vision of life.
ISBN 0877283354
Satya Sai Baba, Brindavanam, spiritual teacher, 20th century, faith healer, ashram

G+ softback, spine leans, some sruface rubbing, name at front.
$15 C/B
Weiser 1978 second impression, 208pp + index.
[#5068 ]





[SAI BABA] Samuel H. SANDWEISS

Sai Baba, The Holy Man and the Psychiatrist


VG softback, name to first page
$15 C/C
Samuel H Sandweiss 1975, 240pp.
Psychiatrist recounts his experiences with Sai Baba. Illustrated
ISBN 0960095810
[#1199 ]


SARASWATI Swami Satyananda

Sure Ways to Self Realisation
Yoga, tantra, meditation, buddhism, zen etc as ways to self realisation.
By the founder of the Bihar school of yoga.
ISBN 0949551015
VG- softback with rubbed joints, ashram stamp to half title as well as former owner details.
$20 C/B
Bihar School of Yoga 1984, 385pp.
[RM217 ]
SARASWATI Shantanand

Good Company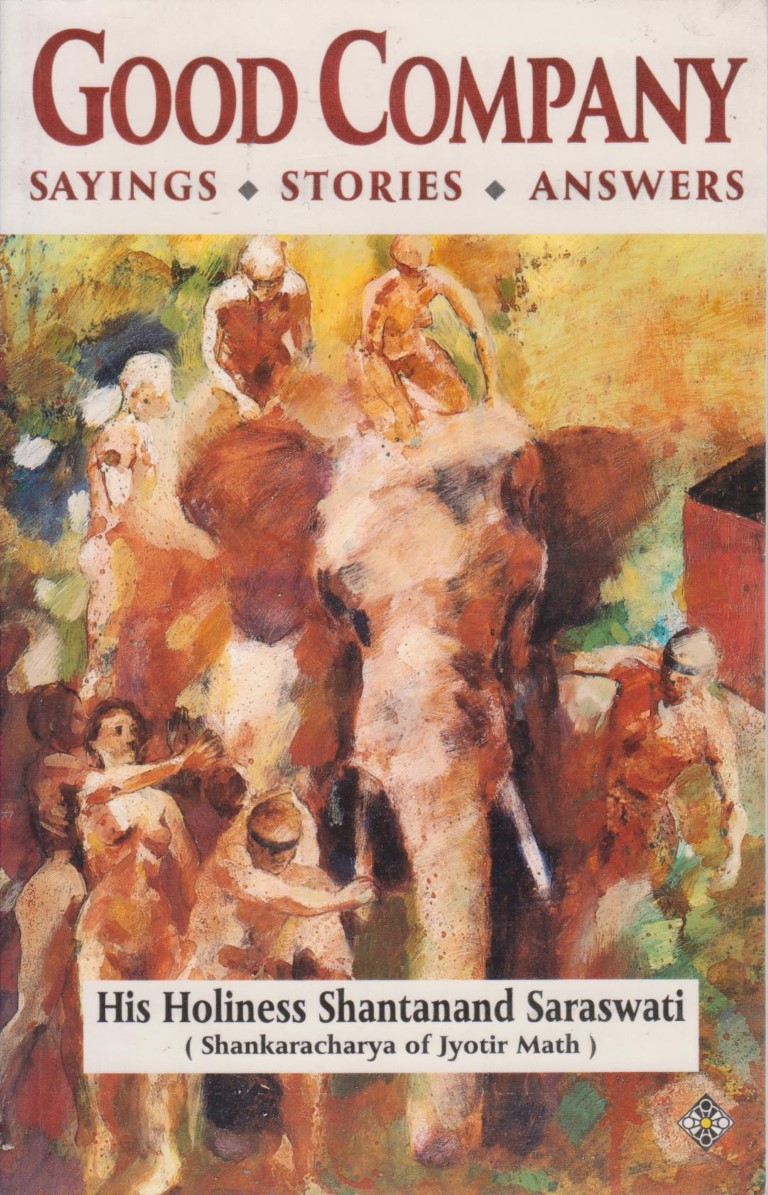 An Anthology of Sayings, Stories, and Answers to questions by His Holiness Sri Shantanand Saraswati The Shankaracharya of Jyotir Math
ISBN 1852303131
hindu, religion, spiritultiy
VG softback
$15 C/B
Element 2000, 162pp.
[#4575 ]
SARKER Prabhat Ranjan

The Thoughts of P. R. Sarker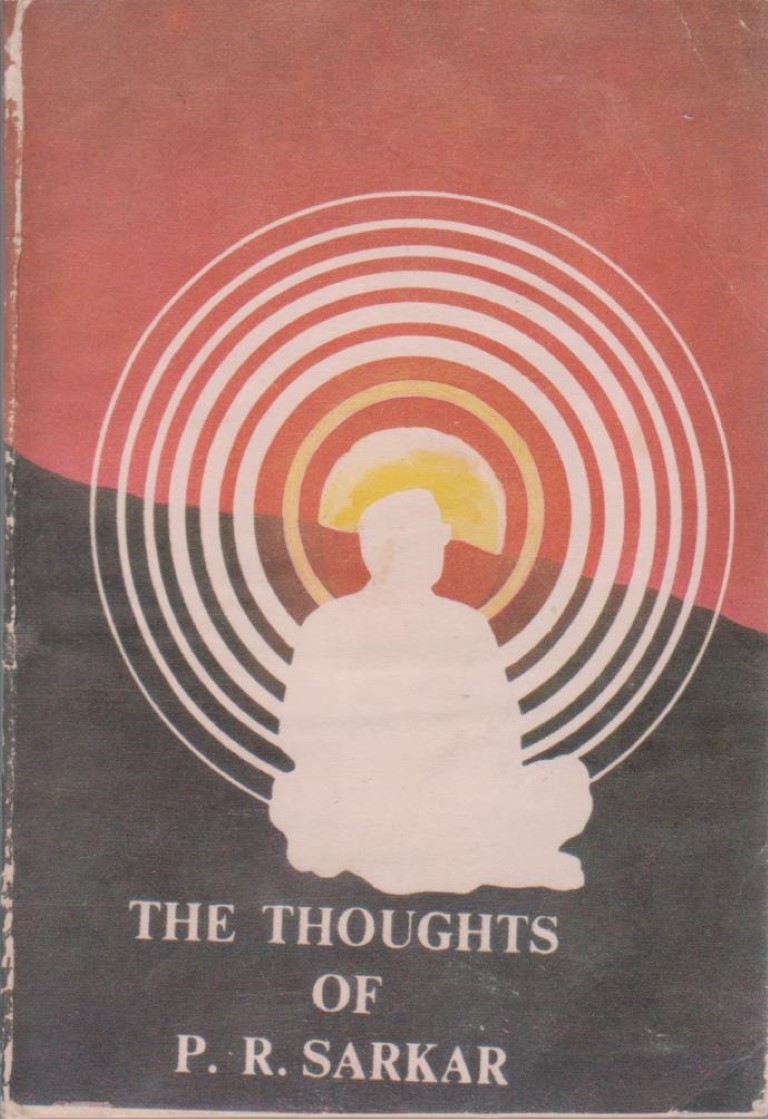 Sarker founded Ananda Marga, a synthesis of Vedic and Tantric philosophies, as a spiritual and social organisation to offer instruction in meditation and yoga.
Indian, Philosophy, Religion Tantra, Hinduism, Spirituality
VG softback
$15 A/A
Ananda Marga 1991 reprint, 214pp
[#4613 ]
SINGH Kirpal

Man Know Thyself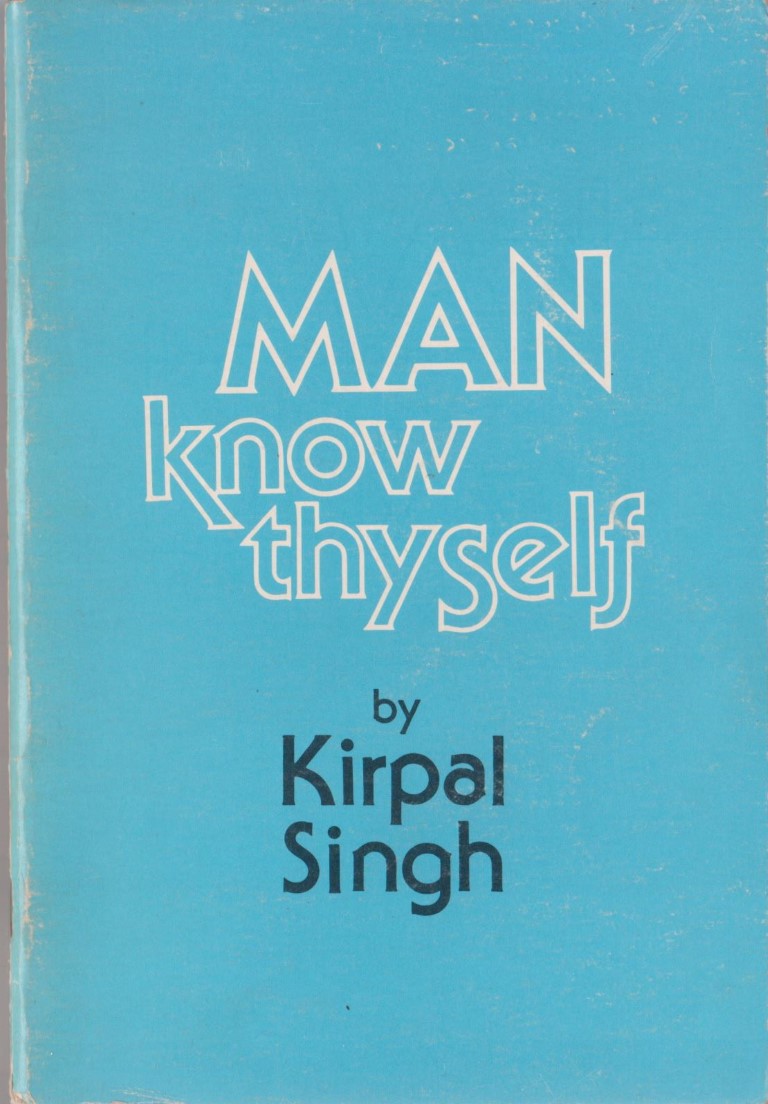 Being a talk given by Sant Kirpal Singh Ji for seekers after truth.


VG stapled cover softback.
Name to inside wrapper, crease to rear corner.
$5 C/A
Sawan Kirpal Publications 1983, 32pp.
[#4987 ]





SIVANANDA Swami

Bliss Divine

a book of spiritual essays
VG VG $35 C/C The Divine Life Society 1997 quarter cloth, xxiv 528pp. 86 alphabetic chapters from Ahimsa to Zoroastrianism. A Book of spiritual essays on the lofty purpose of human life and the means to its achievement. Includes bhakti, ganga, how to choose your guru, kundalini, meditation, pranayama. A nice India printing and binding. ISBN 8170520045 [RM 147]



SRI RAMANA MAHARSHI

Upadesa Saram


VG $20 B/$5 internationally Sri Ramanasramam 1952 original cloth wrappers, fourth edition revised & enlarged, 84pp English translation by B V Narasimhaswami, includes Sanskrit and Tamil(?) also index and intro. Hindu text on Karma and illumination. Nice Indian printing [RM 27]



SRI RAMANA MAHARSHI

Who am I? (& Who am I?)


VG $40 A/$5 internationally Sri Ramanasramam 1955 original paper wrappers, eighth edition 40pp+ frontis. Hindu text on Karma and illumination. Nice Indian printing. being instructions given by Maharshi to his disciple Sivaprakasam Pillai about 1901, path of meditation , asceticism etc. [RM 28]



SRI RAMANA MAHARSHI

Self Enquiry


VG $40 A/$5 internationally Sri Ramanasramam 1957 original paper wrappers, sixth edition 48pp+ frontis. Hindu text on Karma and illumination, translated from the Tamil. Nice Indian printing. being instructions given by Maharshi to his disciple Gambhiram Seshayya about 1901, path of meditation particularly Jnana, asceticism etc. [RM 29]



SRI RAMANA MAHARSHI

Truth Revealed

(Sad Vidya)
VG $40 A/$5 internationally Sri Ramanasramam 1950 original paper wrappers, third edition viii 46pp+ frontis. Hindu text on Karma and illumination. English transl by Grant Duff. [RM 30]



SWAMI S D RAMAYANDAS

Kriya Yoga in daily life


G spine ends chipped $55 B/A Fowler undated (circa 1910) sewn sections in thick paper wrappers, 84pp + 12pp adverts mainly for Ramacharaka works. feathery paper stock, spine paper water marked and chipping to the ends otherwise G+ includes Yama, Niyama, sacraments, prayer and meditation [RM 33]



SWAMI SHARVANANDA

Kenopanisad


VG $25 B/$5 internationally Sri Ramakrishna Math 1953 FIRST EDITION THUS original paper wrappers, vi 42pp incl original sanskrit (devanagari) plus construed text, literal transliteration, English translation and notes and introduction. [RM 32]



TAGORE Rabindranath

Gitanjali, Song Offerings


VG- light wear to covers $6 A/$5 international MacMillan 1984 paperback, 72pp. A collection of prose translations made by the author from the original Bengali. Introduction by W B Yeats. Indian mystical religious poetry translated into English. ISBN 33390009X mysticism hindu [RM 161]



VIVEKANANDA Swami

Karma Yoga and Bhakti Yoga

(revised edition)
VG name to reverse of frontis. $15 C/B Ramakrishna-Vivekananda center 1973, cloth viii 316pp, 16mo. Also includes miscellaneous lectures including ones on the Ramayana and Mahabharata. [RM 177]


YEATS W. B. and Shree Purohit Swami

The Ten Principal Upanishads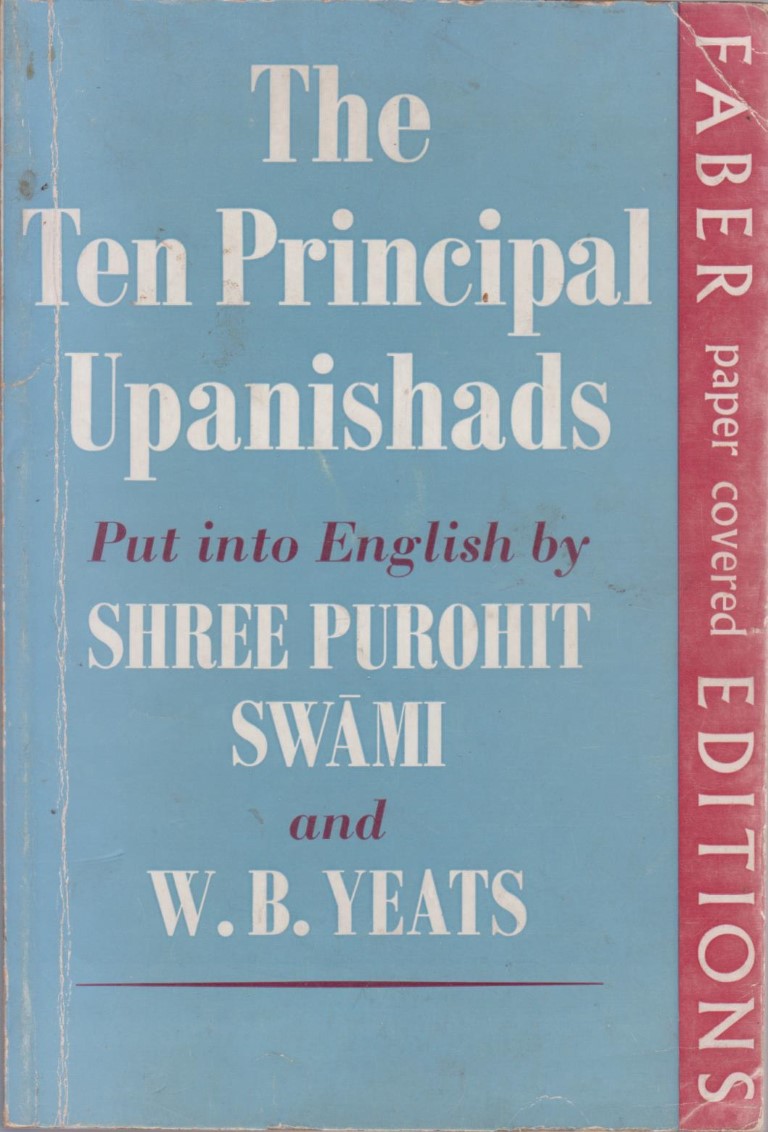 Yeats and Shree Purohit Swami have translated these into clear and understandable English.
ISBN0571093639
hindu, philosophy, religion, upanisads
G+ softback, name to first page.
$8 C/B
Faber 1970 first thus edition, 159pp.
[#3884 ]
YOGANANDA Paramahansa

Autobiography of a Yogi
The famous autobiography of the first great philosopher and guru from India to live in the West for an extended period.
He was sent to America in 1920 and introduced tens of thousands of Americans to yoga.
philosophy, hindu, indian, spirituality

ISBN9780876120798
VG- paperback
$10 A/B
Self Realization Fellowship 2005, 596pp.
[PB1635 ]

ISBN 087612080X
VG- hardback with no dust jacket.
Binding a little loose between the portrait and the title page.
$20 C/C
Self Realization Fellowship 1981 twelfth edition, xix 499pp.
[#5174 ]
© Fortuna Books (NZ).