BIBLES, DEVOTIONALS AND PSALTERS etc

Christian devotional texts. Prayer books, hymn books, bibles, psalm books etc.

All these fortunabooks.com prices are in New Zealand dollars, and there is a minimum order required of NZD$20 excluding postage.
ALAND, BLACK, MARTINI, METZGER and WIKGREN

The Greek New Testament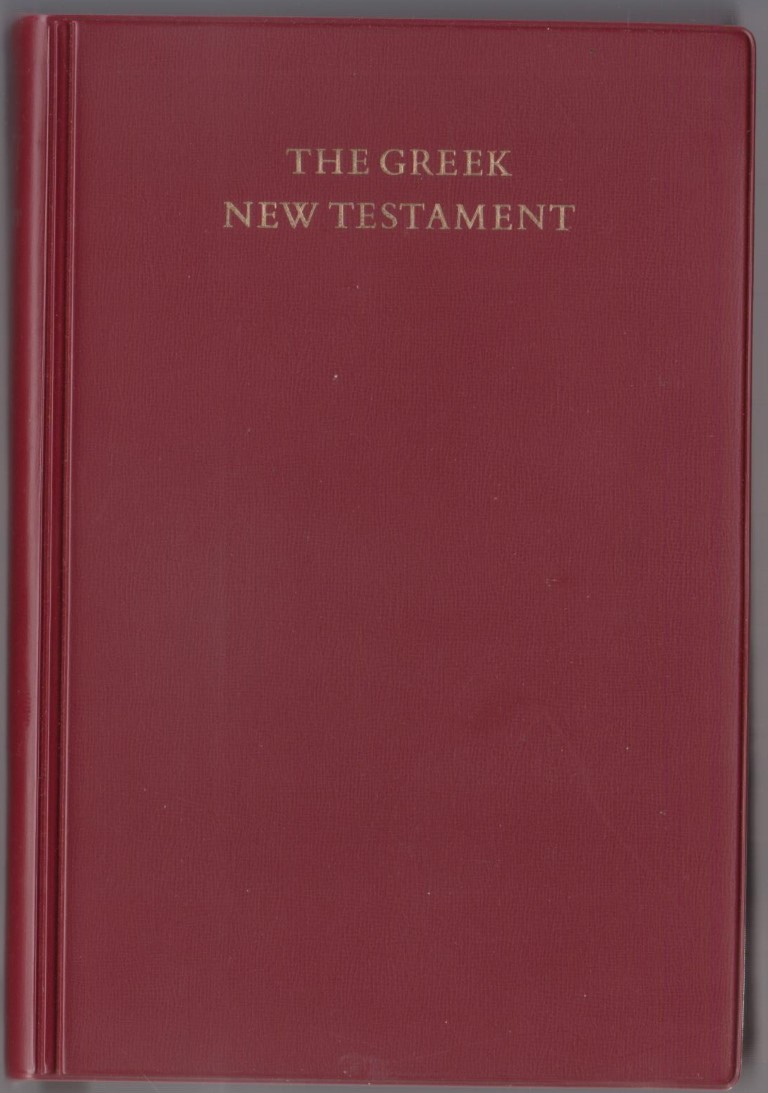 Contains Introduction, full Text and Apparatus, Bibliography, Index of Quotations, Principal Symbols and Abbreviations.
Text in Greek.
Fold-out card listing principal manuscripts and versions cited in the textual apparatus inlaid.
ISBN 3438051109
VG+ leatherette (vinyl), with a presentation plate to the blank fly.
$25 C/B
United Bible Societies 1980 third edition, lxii 918pp.
[#5219 ]
CATHOLIC ACTION

Holy Bible with the Confraternity Text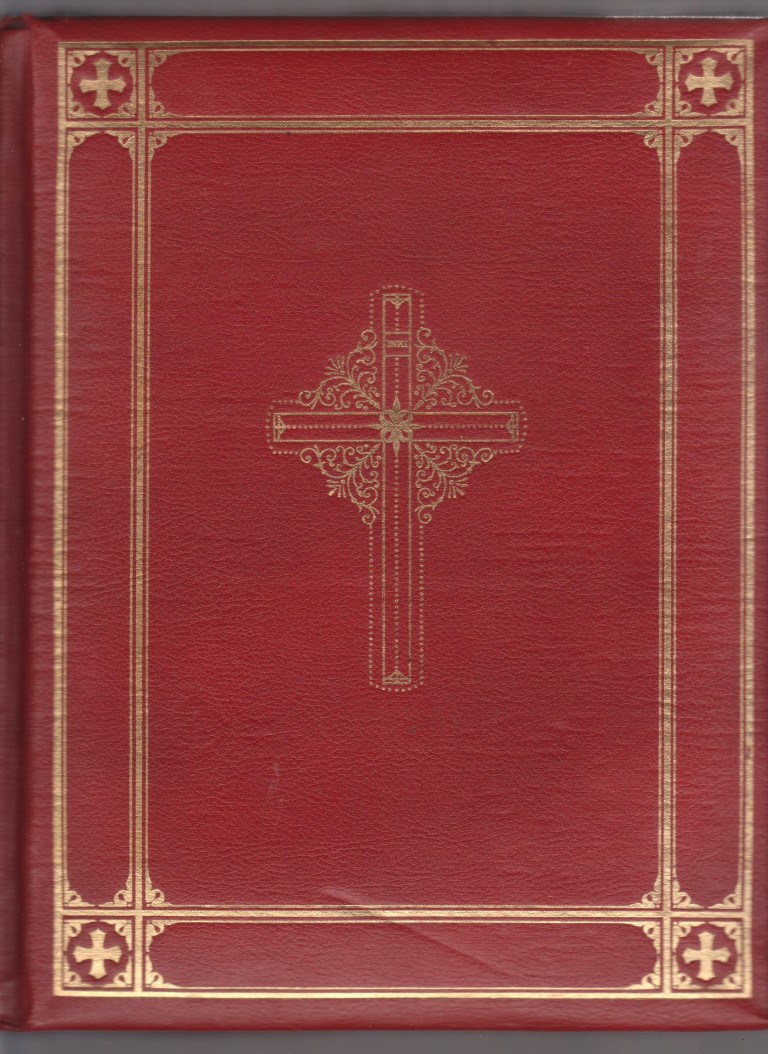 A large 4to with full red leather blocked in gold with cross design and pannelled cross design to spine, filetted edges to end papers, all edges gilt, illustrated with decorative borders, coloured plates etc.
VG+ hardback, owners name to owners detail page at front and two entries in the family births section.
$100 D/D
Good Will Publishers 1961, xlviii, 834 (Old Testament), i, 236 (New Testament), + 79pp.
[#5222 ]
DUMMELOW J R editor
The One Volume Bible Commentary; The best one volume commentary on the Holy Bible for the Minister, Student and Layman.
VG VG- minor edgewear and chipping to corners. $20 C/D [Item# 358 BIBLE] MacMillan 1975 thirty-seventh printing, cloth 8vo. cliii, 1092pp. Large heavy book. Double column. Original publication was 1908.
[KJV BIBLE]

The Holy Bible Containing the Old and New Testaments Translated Out of the Original Tongues (1885)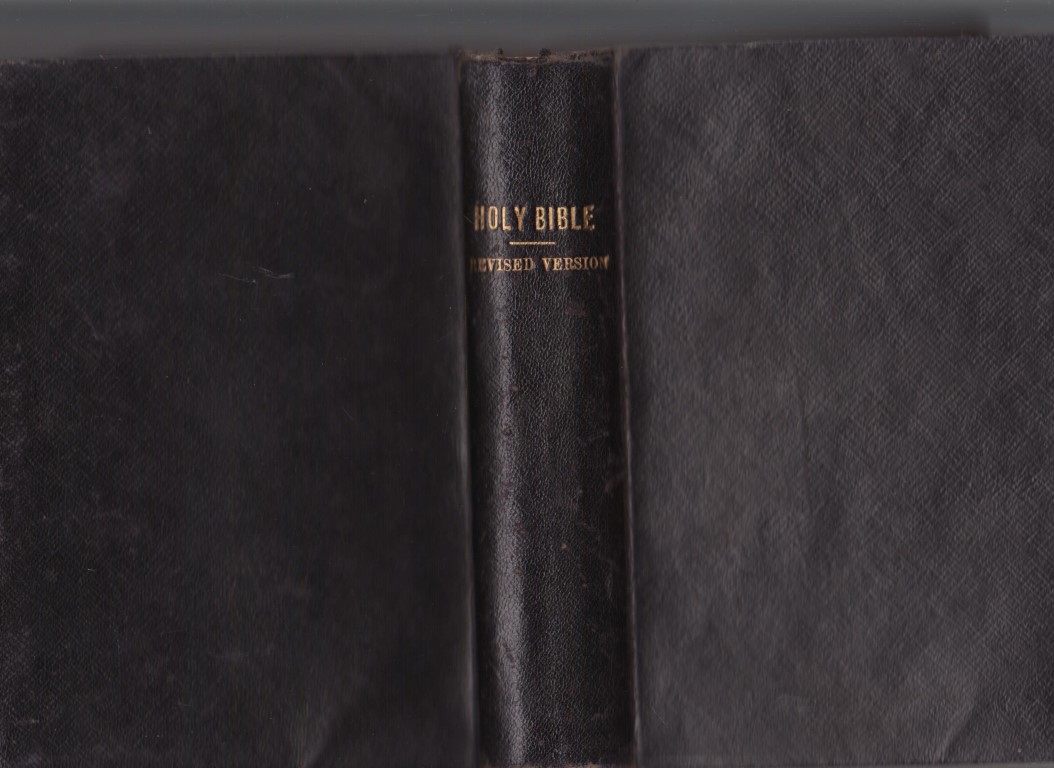 Being the Version Set Forth in A.D. 1611 Compared with the Most Ancient Authorities and Revised. Printed for the Universities of Oxford and Cambridge.
Minion 8vo.
Revised edition [RV] of the Authorised King James Version.
The RV is regarded as the forerunner of the modern translation tradition, and is also considered to be more accurate than the King James Version in a number of verses.
The New Testament section was first published in 1885.
VG- limp leather bound, gilt to spine, all edges gilt, light wear and a few very short edge tears to half title.
$65 C/C
Oxford University Press/Henry frowde/ C J Clay, 1885, (xii) 696pp + xv 204pp + 6 col. maps.
[#5235 ]
MAORI BIBLE

Paipera Tapu, Ara Ko Te Kawenata Tawhito me Te Kawenata Hou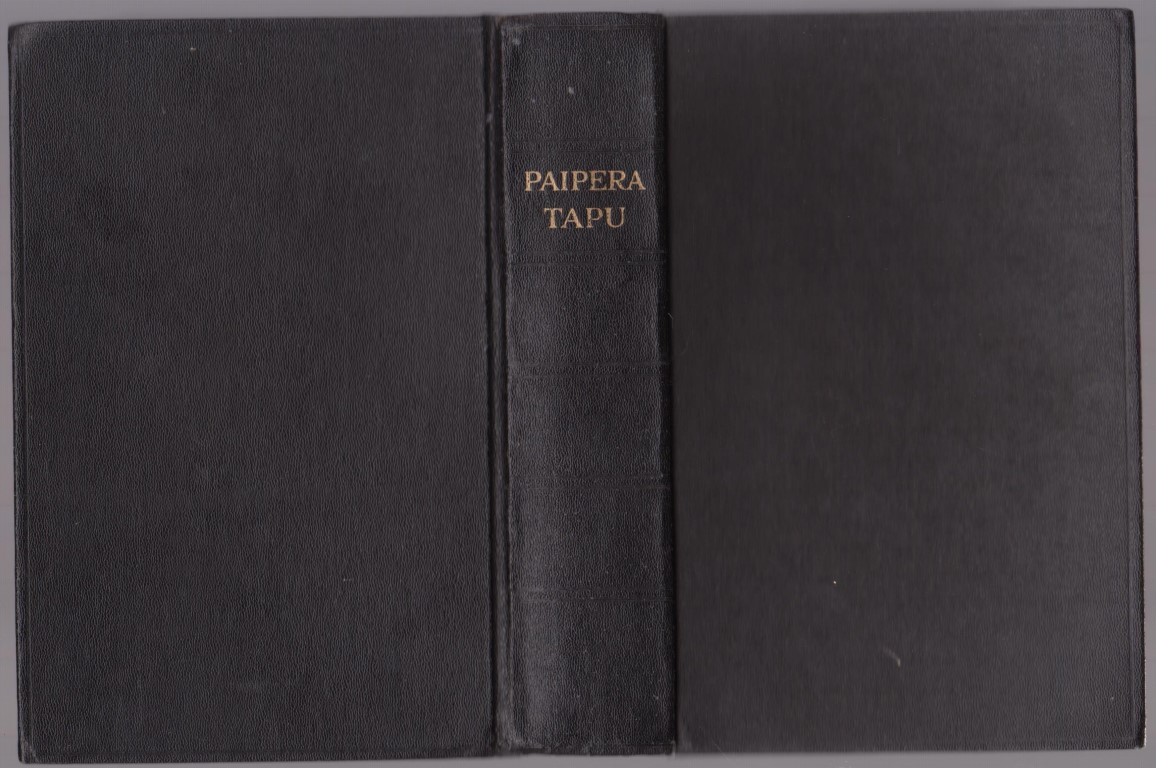 The Christian Bible in New Zealand Maori translation, no English.
te reo, christian
VG hardback with no dust jacket
$30 C/C
British and Foreign Bible Society 1968, 939+293pp
[#5029 ]
MOFFATT James

The Moffatt Translation of the New Testament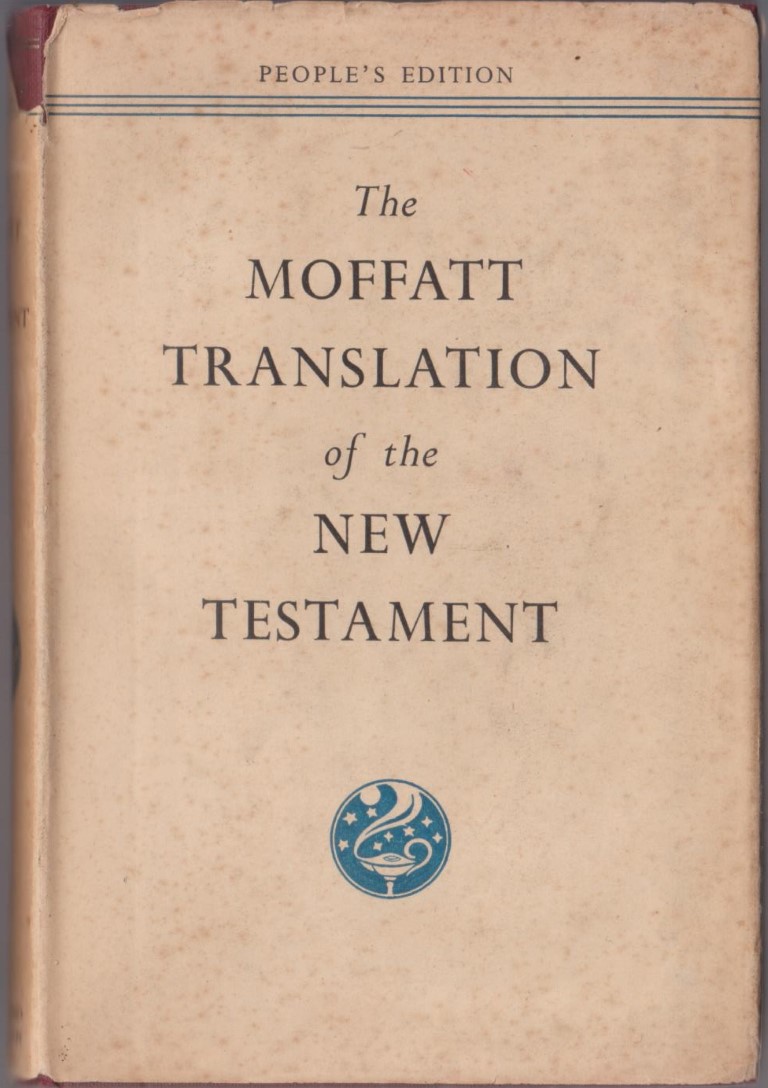 James Moffatt was born in 1870 and educated in Glasgow, Scotland.
He entered the ministry and became Professor of Greek and New Testament Exegesis at Mansfield College, Oxford in 1911.
"The Bible is not always what it seems to those who read it in the great prose of the English version or indeed, in any of the conventional versions. What it is may be partly suggested by a new rendering, [Moffatt's translation], that is, a fresh translation of the original, not a revision of any English version."
Moffatt rearranged the biblical texts (i.e. switching chapter orders), based on his judgments about the content, authorship, and historicity of the texts.
People's Edition

VG- hardback with foxed endpapers, in a Good dust jacket with chipped head of spine and foxed.
$10 C/B
Hodder 1953 revised edition, 388pp.
[#5220 ]





WESLEY John

A Collection of Hymns for the use of the people called Methodists

with a new supplement bound together with the King James old and New Testaments and a Dictionary of Scripture proper names.
VG- light rubbing to edges, light foxing of the map plates, free fly trimmed at top excising a name but leaving nice copperplate hand reading 'Christchurch New Zealand July 17th 1877'. Tips of corners just starting to wear through. $55 C/C Binding is Pearl 16mo full leather, 5 raised bands, gilt titled spine, gilt dentelles to inside edges, all edges gilt, Oxford University Press (Bibles undated but Wesley's Hymns dated 1876) 1000 +31 (dictionary) +254 (Hymns) pp, nice in the hand Victorian Bible and hymn book [#636 bible]




© 2015 by Fortuna Books (NZ).