NEW ZEALAND ART AND ARTISTS

New Zealand artists and their lives and works.
Photographers, potters, painters, printmakers etc.
Gallery and exhibition publications, monographs, retrospectives and biographies.

All these fortunabooks.com prices are in New Zealand dollars.
CAPE Peter

Prints and Printmakers in New Zealand
Twenty-three New Zealand printmakers from the 1970s highlighted. Colour and black and white illustrated guide to artists working at the time.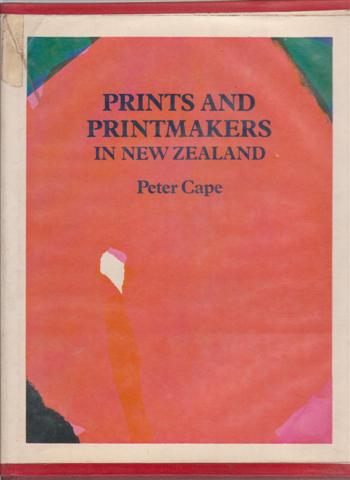 VG hardback in VG dust jacket with one short tear at spine, under a plastic sleeve
$25 B/D
Collins 1974, 232 pages. [#2277 nz art ]
CHING Raymond and Errol FULLER

Studies and Sketches of a Bird Painter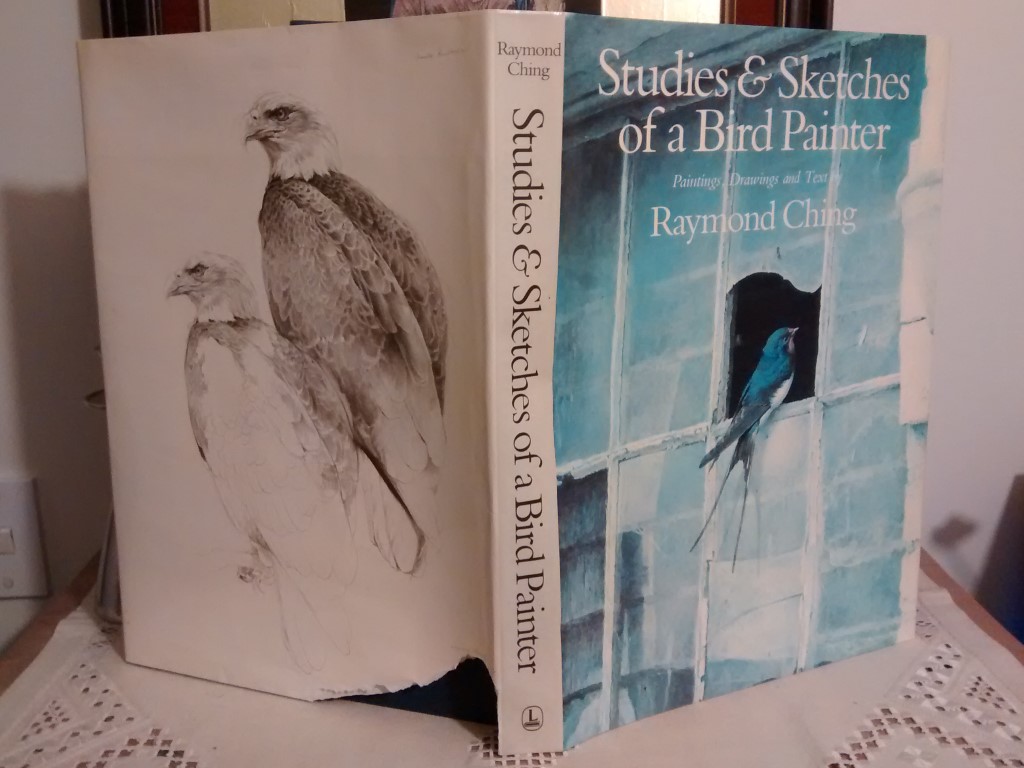 Paintings and drawings and preliminary studies of birds, with text by Raymond Ching and Fuller. 24 colour plates, 120 b&w and colour preliminary studies.
ISBN0701810424
keywords
VG hardback in a VG- dust jacket with a peice missing from rear bottom corner. The jacket is uniformly sunfaded, but not too bad. In a cloth covered slip case.
$175 Please email for shipping quote as this book weighs 4kg without packaging.
Landsdowne 1981 First edition, 260pp
[# 3559]
DART William (editor)

ART NEW ZEALAND
Glossy perfect bound art magazine covers New Zealand exhibitions and artists etc, approx 120pp per issue. ISSN 01101102
Available issues; #46 Autumn 1988/ #58 Autumn 1991
G+ rubbed spines and covers $8 each B/C [ART 4]
DYER Rona

Engravings on Wood
18 engravings on wood, by Rona Dyer, large format quarto folded sheets stapled through the spine.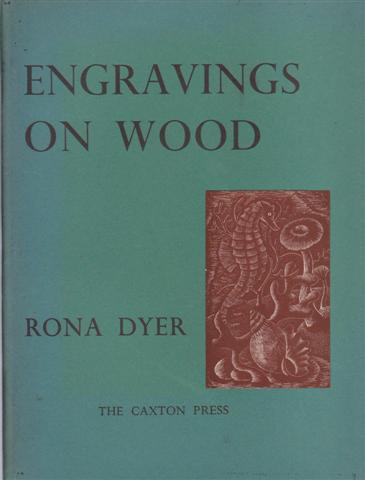 VG softback, staples starting to rust.
$175 B/B
Caxton Press 1948 first edition, 40 pages. [#2600 new zealand art ]
HARRIS-CHING Raymond and Peter HANSARD

Wild Portraits
The Wildlife Art of Raymond Harris-Ching. ISBN 1853100412
VG hardback in VG dust jacket faintly sunned to spine
$75 D/D
Airlife Publishing 1988 first edition, cloth, large format and heavy book, 216pp.[#2099 art]
HARVEY Bruce

A Portfolio of New Zealand Birds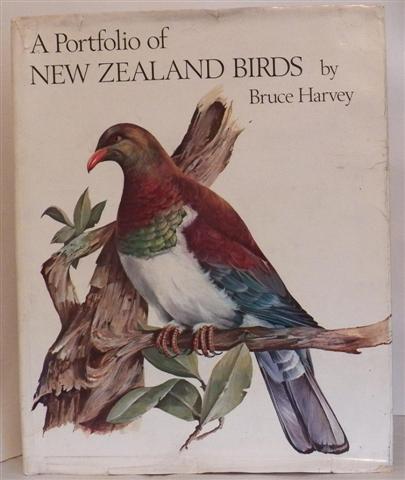 Twenty-five species of New Zealand brids with descriptive text, sketches, and 25 colour paintings by Bruce Harvey. The species represented include all the most familiar birds of seashore, forest and the open spaces.
ISBN0589004379
VG hardback in G+ dust jacket with some edge wear and tears, chipped corners
$40 D/D
Reed 1970 first edition, 60 pages + colour plates.
[#2599]
VG hardback in VG- dust jacket with some minor repaired tearsto spine ends
$45 D/D
Reed 1970 first edition, 60 pages + colour plates.
[#3077]
KAHUKIWA Robyn
Essays by Hinemoa Hilliard, Edward Lucie-Smith, Jonathan Mane-Wheoki
The Art of Robyn Kahukiwa
Thirty-five years of her art-work confronting issues of womanhood, colonialism and Maori identity.
ISBN9780790010137
maori, art, paintings
VG hardback in VG dust jacket.
Minor crease to fore edge of first few pages
$75 D/D
Reed 2005 first edition, 168pp with 100 colour illustrations.
[#3959 ]
MAIN William

Send me a Postcard
New Zealand Postcards and the story they tell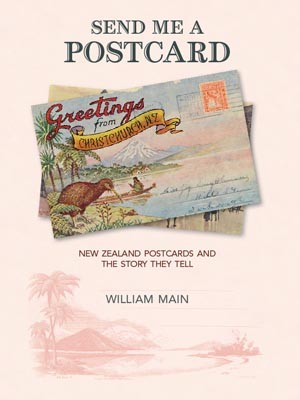 A look at the social history of New Zealand through illustrated and photographic postcards. Bill Main shares his collection and the insights it gives to the changing face of New Zealand society.
ISBN9781877333729
collecting, deltiology, ephemera, printing
VG softback
$25 B/C
Craig Potton Publishing 2007, 140pp.
[#3429 ]
MAIR and HENDRY

Homes of the Pioneers
Pen & Wash Drawings by A. J. Mair with text by J. A. Hendry.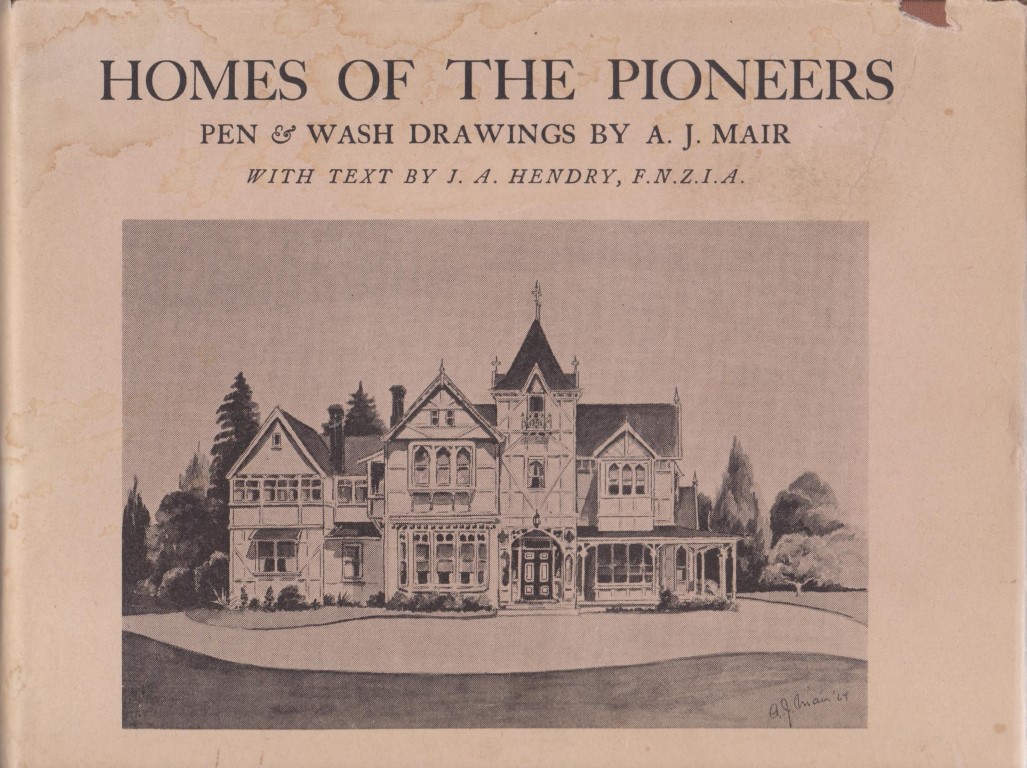 51 iconic heritage Canterbury homesteads sketched with facing page of descriptive text. Includes Christchurch city, Banks Peninsula and Canterbury plains.
architecture, historic buildings, homesteads, historic, history
VG hardback with G+ dust jacket with short closed tear and small chip at top corner of front, and some soiling.
$30 B/C
Caxton press 1968, approx 100pp.
[#3454 ]
McCORMICK E. H.

The Expatriate
A study of Frances Hodgkins and New Zealand.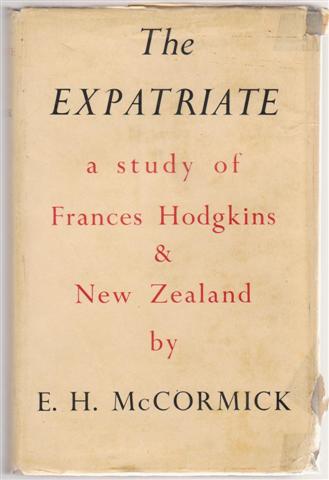 Frances Hodgkins (1869-1947) was born in New Zealand and spent most of her working life in Britain. Considered one of New Zealand's most prestigious and influential painters, based on her work in Europe. In 1911–12 she taught in Paris at Colarossi's academy. In 1929 she joined the Seven and Five Society. When she died she was regarded as one of Britain's leading artists.
VG hardback in G worn dust jacket.
$15 C/C
New Zealand University Press 1954, 289pp
[#3189 ]
PATON Justin


Julia Morison, a loop around a loop

Christchurch based New Zealand artist. Essays by Jennifer Hay and Anna Smith. Very well illustrated. ISBN1877375101

VG hardback with small scuff to rear board
$50 D/ for overseas please ask for shipping quote
Christchruch Art Gallery 2006 first edition quarto textured cloth, 208pp marker ribbon etc.[# 1689 art modern]


PHILLIPS Jock and Chris Maclean

In the Light of the Past
Stained Glass Windows in New Zealand Houses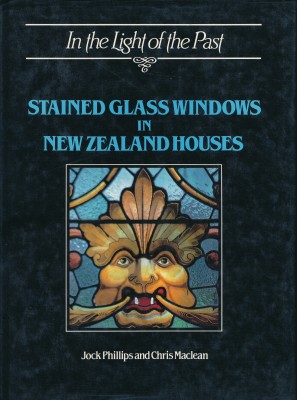 Covers the architectural use of stained glass in New Zealand domestic buildings. Period covered is from 1890s to the 1970s. Includes specific craftsmen and their designs.
ISBN0195581032
VG hardback in VG dust jacket. Light wear, one private library stamp and pen name to endpaper.
$45 B/C
Oxford University Press 1983, 143pp.
[#3406 ]
ROBERTS Neil


Richard and Elizabeth Wallwork

Canterbury Vignette Series. Art exhibition catalogue and biographical study. ISBN0908874901

VG softback
$25 B/B
Robert McDougall Art Gallery 2000 first edition, stapled sheets in pictorial wrapper. 57pp. [#2053 new zealand art history]


SALT Donn

Stone, Bone and Jade
26 New Zealand artists.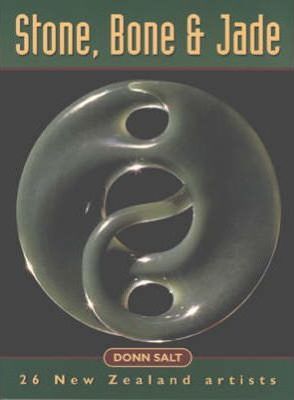 A contemporary history of stone, bone and jade/ greenstone / pounamu artists in New Zealand, with introductions by artists Donn Salt and Owen Mapp.
Each artist discusses their work and inspiration and a representative selection of their work is given in full colour. Carving is a popular art form in New Zealand with a tradition of centuries of Maori and Polynesian carving, combined with more recent European and Asian influences. This has meant a rich and diverse output reflecting the forms and styles of the artworks in New Zealand today. A record of the New Zealand's arts and crafts scene.
Artists covered; Bob Stewart, Robyn Barclay, Russell Beck, Ian Boustridge, Neil Brown, Hamish Campbell, Mimmo Diana, John Edgar, Brian Flintoff, Neil Hanna, Dave Hegglun, Trevor Heighway, Alan Hobbs, Heather Hobbs, Craig McIntosh, Pat Lee, Robin Lynes, Owen Mapp, Doug Marsden, Bill Mathieson, Hepi Maxwell, Stephen Myre, Bruce Pearson, Paul Mason, Donn Salt, Omni Caeon.
ISBN9781869531102
new zealand, art, carving, artists, craft
VG- softback.
$45 B/C
David Bateman 2001 revised edition, 103pp.
[#3549 ]
SURVEY (Robert McDougall Art Gallery)


SURVEY art periodical

Published by the Canterbury Art Gallery. Issues available; 1971 Nov / 1972 Dec / 1973 May, Sept

VG+ softback
$8 each B/A
Christchurch City Council, stapled wrappers, approx 16-32pp each. [# 867 othernz]


THOMSON K. W.

Art Galleries and Museums of New Zealand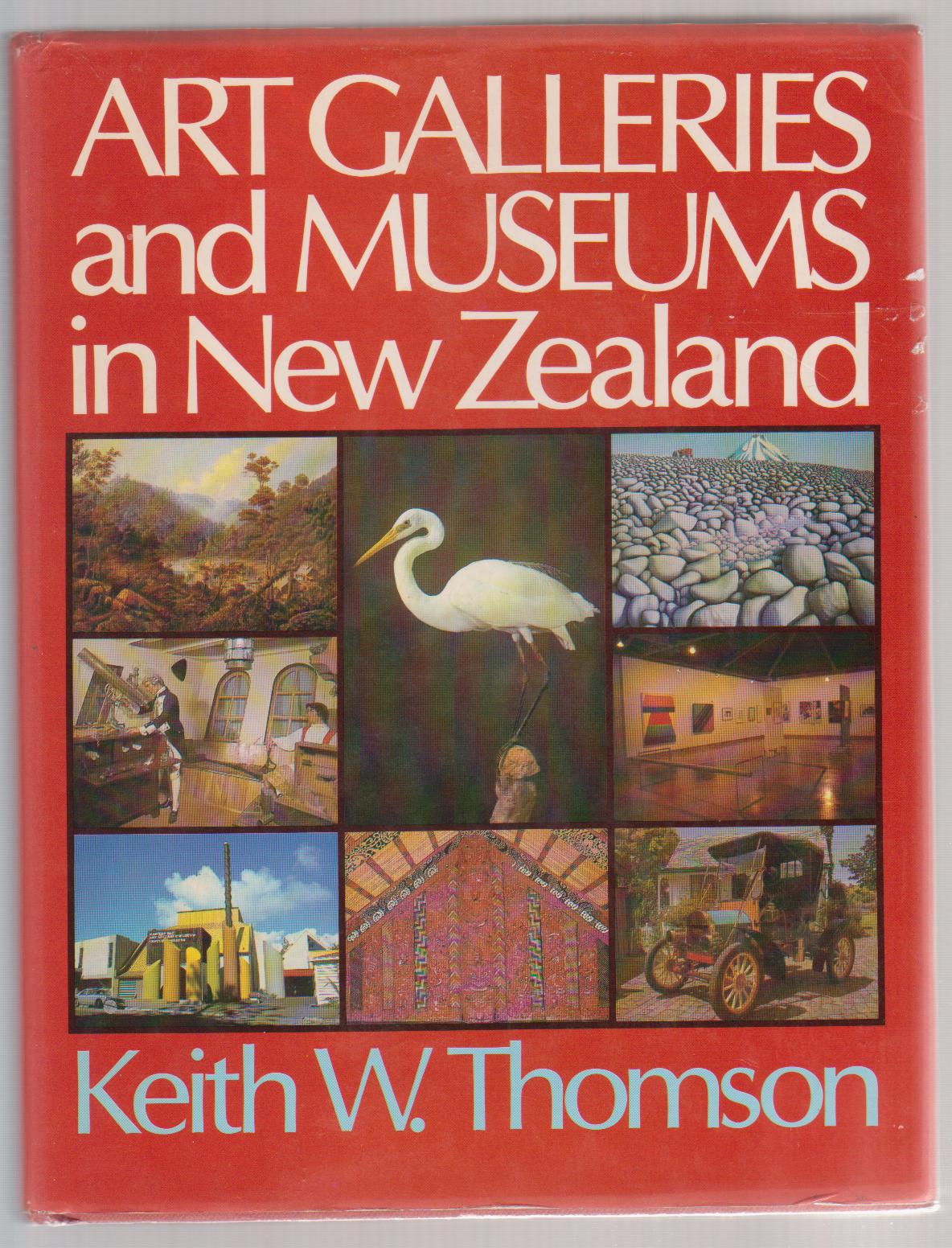 Describes the major galleries and collections in New Zealand at the time of writing. Includes the major regional museums, Auckland War Memorial Museum, Sarjeant Gallery, Suter Art Gallery, Open Air Museums like Shantytown and Ferrymead Historic Park, the work of the Historic Places Trust. The dust jacket has the variant title 'Art Galleries and Museums in New Zealand'.
ISBN0589013645
art, collections, galleries, taonga, museums
VG hardback in VG dust jacket with light wear.
$20 B/C
Reed 1981 first edition 4to hardcover, viii 202pp, colour plates and monochrome in text.
[#2980 ]
WELLS Rodney and Vicky HEWARD

Christchurch Heritage Houses
Signed copy.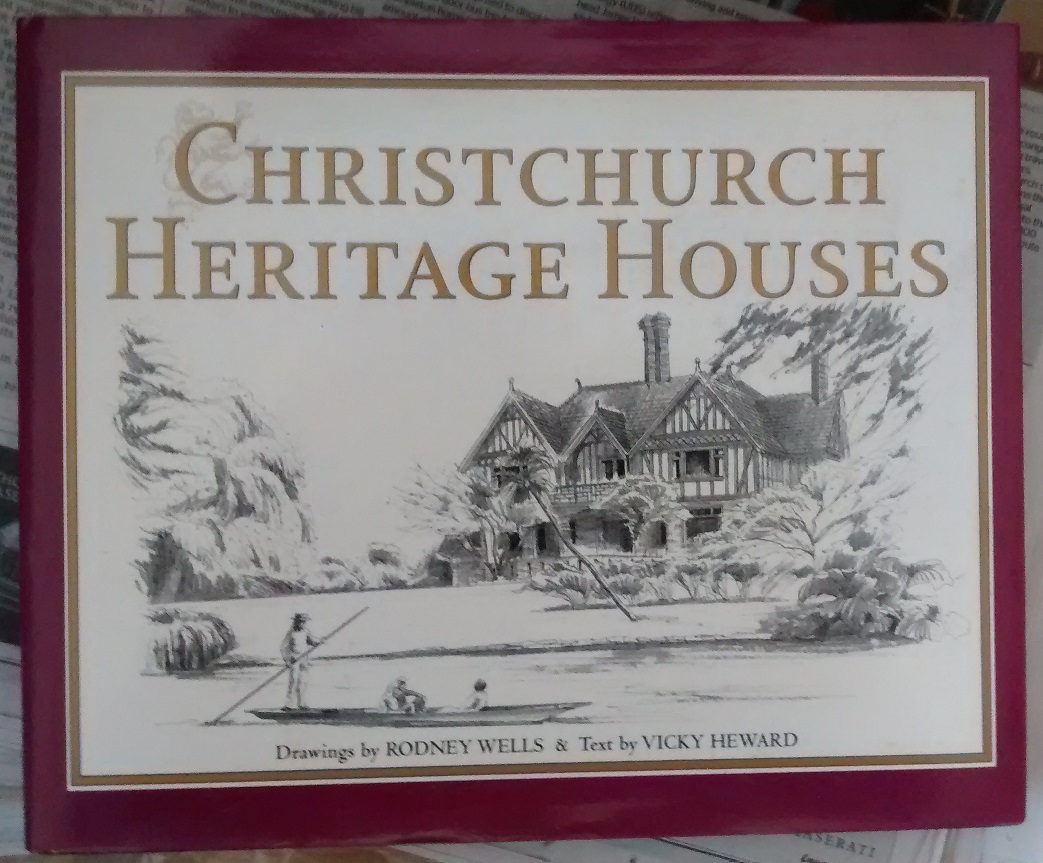 70 iconic Christchurch heritage houses illustrated in pen and ink drawings by Rodney Wells with accompanying text by Vicky Heward.
ISBN0908563965
VG+ hardback in VG+ dust jacket.
$85 B/D
Caxton Press 2004 first edition, unpaginated.
[#3337 ]
WELLS Rodney and Tessa Ward

In a Country Churchyard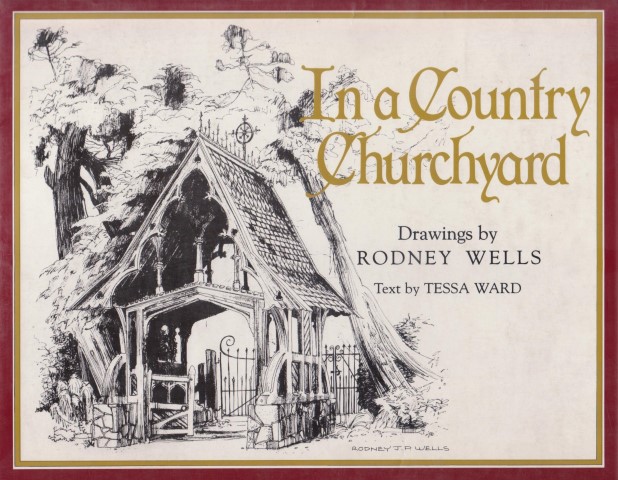 Black and white pencil drawings of fifty country churches by Rodney, with descriptive histories by Ward. Churches in Canterbury, South Canterbury and Banks Peninsula, and from various denominations.
ISBN0908563175
Rodney J P Wells, sketches, drawings, heritage buildings, church history
VG hardback in VG dust jacket. Mild wear.
$25 B/C
Caxton Press 1987, unpaginated c. 100pp.
[#3575 ]
G+ hardback in G+ dust jacket. Mild wear.
$15 B/C
Caxton Press 1987, unpaginated c. 100pp.
[#3432 ]
WHEELER Colin

Historic Sheep Stations of the South Island, a Second Series
Historical descriptions of New Zealand High Country stations, with line illustrations and colour reproductions of paintings by Colin Wheeler. Includes Cecil Peak, Morven Hills, Blue Cliffs, Mount Algidus, Mount White, Saint James stations and more.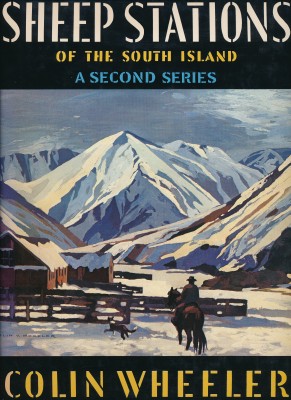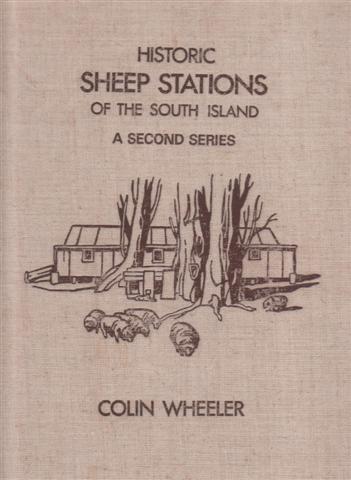 VG cloth hardback with VG dust jacket, School prize plate pasted to half-title page, awarded to Amanda Cropp of St Margaret's School in 1975.
$75 D/C
Reed 1971 first edition, 96 pages. [#2539 new zealand art ]
WILLIAMS Muriel

Charles Blomfield
His Life and Times.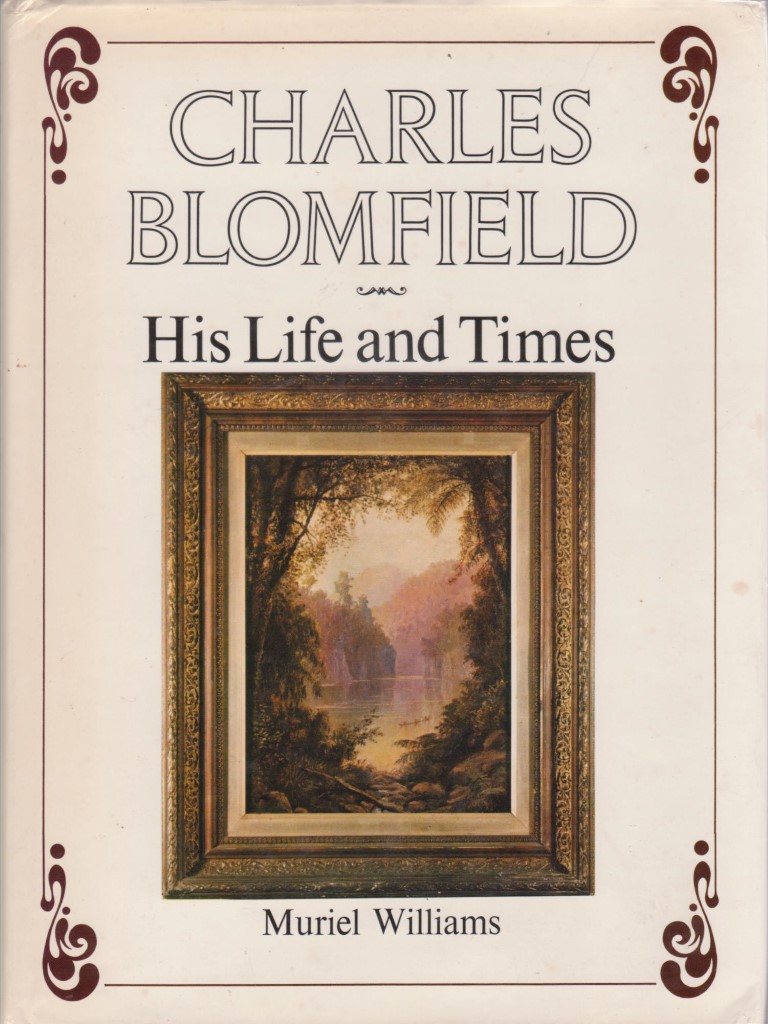 An account of this artists travels and the works he completed over the period 1862 to 1926.
He arrived from London in 1862 and the book has extracts from his diaries and sketchbooks and reproduces his paintings to describe his life, and gives an insight into the wider New Zealand of the time.
ISBN0340236663
Albertland, Wanganui, Taupo, Westland, art
VG hardback in VG dust jacket. There is a small blue marker stripe to closed top edge of pages.
$25 B/C
Hodder and Stoughton 1979 first edition,188 pp.
[#3906 ]
WILSON T L Rodney


Van der Velden

Petrus Van der Velden (1837-1913), a representative of the Hague School in New Zealand. Survey of a Dutch nineteenth century artist painting in New Zealand. ISBN0589009893

VG hardback in VG dust jacket. Ex library with minor marking, dust jacket spine sunned and rubbed to edges
$20 C/D
Reed 1976 first edition hardcover landscape 8vo, 184pp colour and b&w reproductions. [ART 5]


WOODHOUSE E.D. illustrated by Eileen Revere Wright.

Colonial Homes of Palmerston North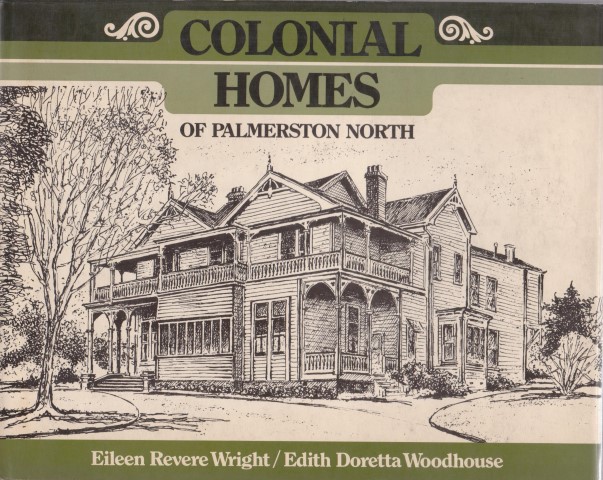 47 historic heritage houses in Palmerston North sketched by Wright with descriptive text by Woodhouse.
ISBN0589009206
architecture, art, heritage buildings
VG hardback in VG- dust jacket
$15 B/C
Reed 1975, 108pp.
[#3425 ]
© 2015 by Fortuna Books (NZ).