NEW ZEALAND ART AND ARTISTS

New Zealand artists and their lives and works.
Photographers, potters, painters, printmakers etc.
Gallery and exhibition publications, monographs, retrospectives and biographies.

All these fortunabooks.com prices are in New Zealand dollars, and there is a minimum order required of NZD$20 excluding postage.
BROWN Gordon H.

Visions of New Zealand
Artists in a New Land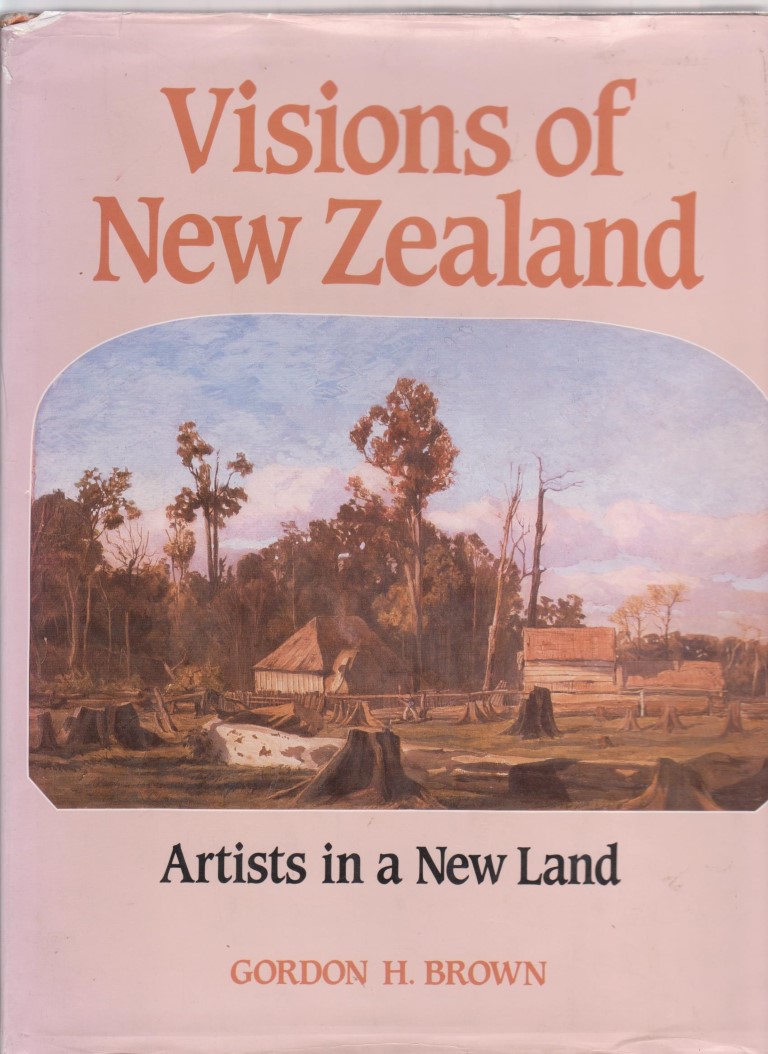 A survey of historically informative early art relating to New Zealand and its inhabitants, both Maori and Pakeha settlers.
190 illustrations including 56 in colour.
ISBN 0908610750
new zealand art, artists, colonial, pre-colonial, victorian, nineteenth century
VG- hardback in G+ dust jacket with some wear and tears.
Small name blacked out to free end paper.
$20 C/C
David Bateman 1988 first edition, 192pp.
[#5165 ]
CAPE Peter

Prints and Printmakers in New Zealand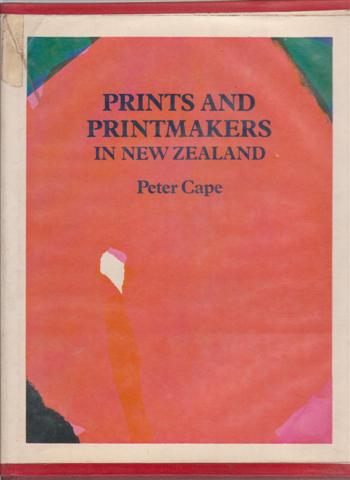 Twenty-three New Zealand printmakers from the 1970s highlighted.
Colour and black and white illustrated guide to artists working at the time.
art, artists, modern art
VG hardback in VG dust jacket with one short tear at spine, under a plastic sleeve.
$25 B/D
Collins 1974, 232 pages.
[#2277 ]
VG hardback in VG dust jacket.
Inscription to first page (free end paper).
$30 B/D
Collins 1974, 232 pages.
[#4108b ]
CAPE Peter

Artists and Craftsmen in New Zealand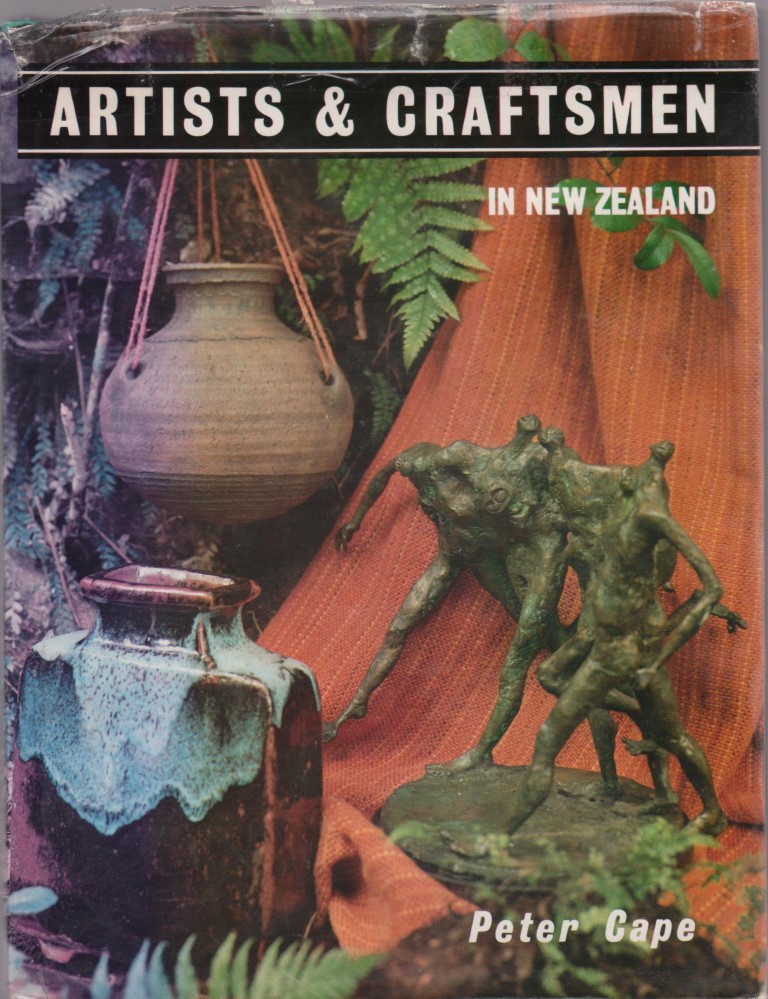 An overview of the important craft artists of the period of the 1960s.
With text and monochrome photographs by Peter Cape, and colour photographs by Steve Rumsey.
David Brokenshire - potter, Len Castle - potter, Roy Cowan - potter and lithographer, Harry and May Davis - potters, Jack Laird - potter, Patricia Perrin - potter, Jeff Scholes- potter, Mirek Smisek- potter, Peter Stichbury - potter, Jim Allen -sculptor, Tany Ashken -sculptor and silversmith, Paul Beadle- sculptor and silversmith, Alison Duff - sculptor, Peter Janssen - sculptor metal and glassworker, Molly Macalister - sculptor, John Middleditch - sculptor, Greer Twiss - sculptor, Kobi Bosshard- jeweller, Jens Hansen - silversmith and jeweller, Guenter Taemmeler- goldsmith, Zena Abbott- weaver, Karin Wakely- weaver, Frank Finan- glass and ceramic worker.
VG hardback in G+ dust jacket with some tape across top of spine and over a closed tear to back cover.
$20 C/C
Collins 1969 first edition, 173pp.
[#5052 ]
CHING Raymond and Errol FULLER

Studies and Sketches of a Bird Painter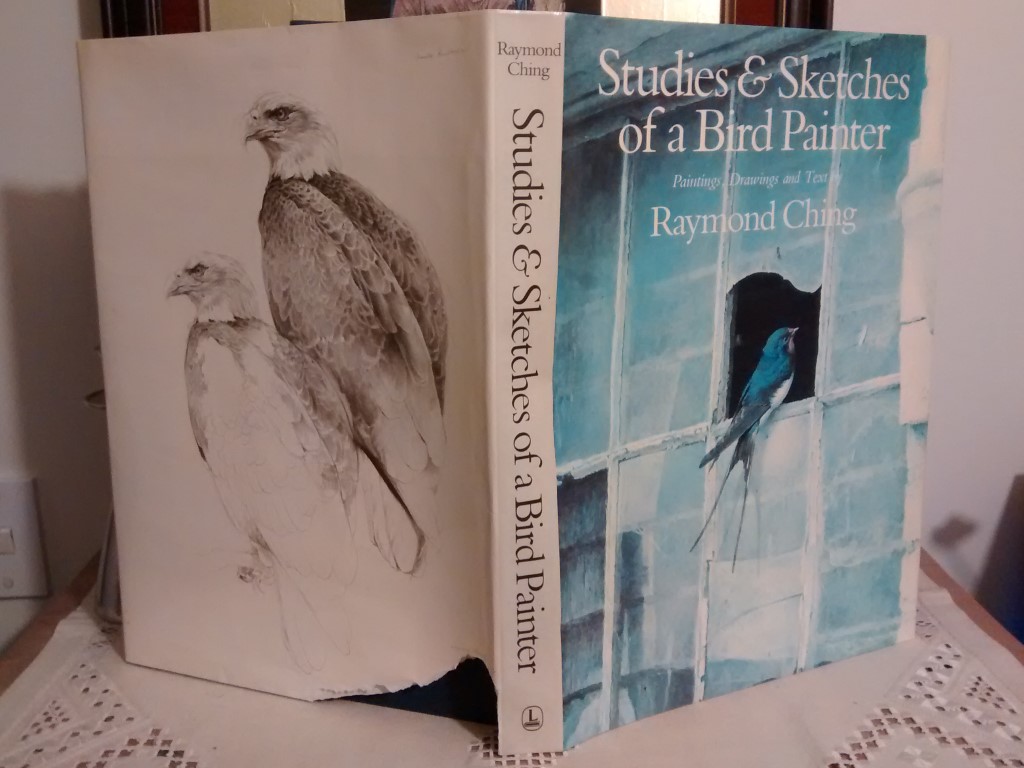 Paintings and drawings and preliminary studies of birds, with text by Raymond Ching and Fuller. 24 colour plates, 120 black and white and colour preliminary studies.
ISBN0701810424
avian, ornithology, birds, realism, new zealand
VG hardback in a VG- dust jacket with a peice missing from rear bottom corner.
The jacket is uniformly sunfaded, but not too bad. In a cloth covered slip case.
$175 Please email for shipping quote as this book weighs 4kg without packaging.
Landsdowne 1981 First edition, 260pp
[# 3559]
CRAIG David, Gregory O'Brien, Hamish Keith

His Own Steam
The Work of Barry Brickell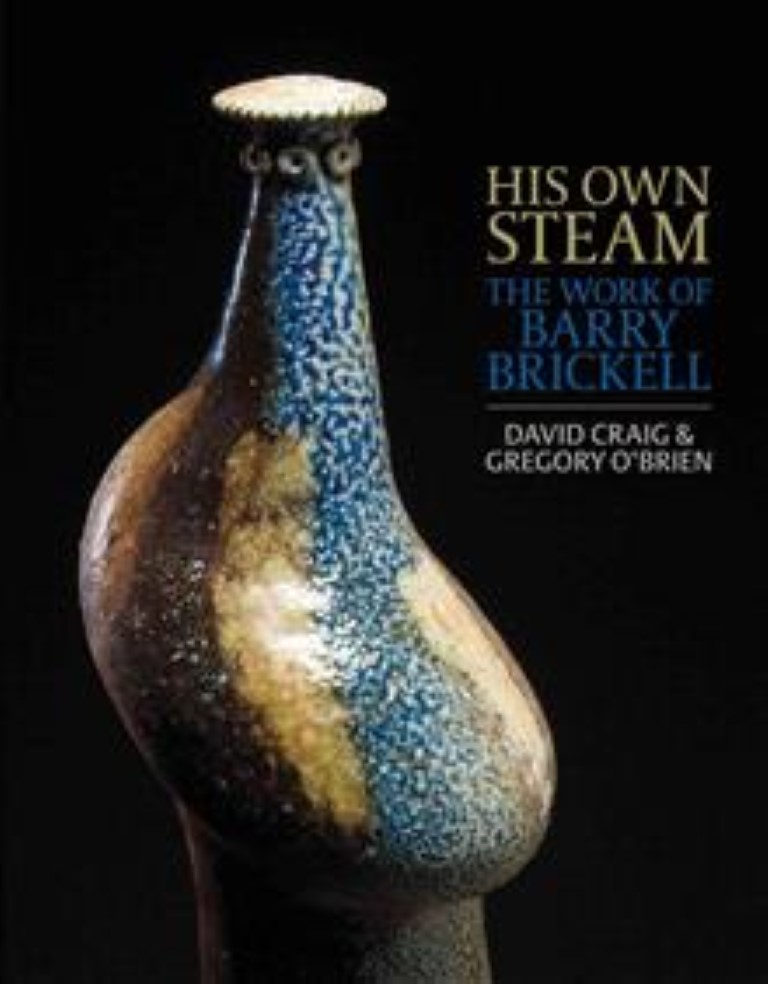 The work of potter, artist, craftsperson, railway enthusiast and iconoclast Barry Brickell.
Essays by David Craig and Gregory O'Brien and with both newly commissioned photographs by Haru Sameshima and historic images.
An essay by David Craig sketches out Brickell's history and career, then takes us through crucial themes, preoccupations and forms in his work, from sustaining domesticware to the influences of the medieval grotesque and Pacific and Sepik motifs; from realistic murals to bodily 'morphs'.
Brickell's personal preoccupations with energy and engineering, the body and conservation, are made clear.
His most well-known forms, for example, the 'spiromorphs', are large-scale spiral creations built from coiled clay, which twist and unfold in curves that parallel the spirals of his railway.
ISBN 9781869407636
nz art, pottery, ceramics, glass, monograph
VG+ hardback in VG+ dust jacket
$75 D/D
Auckland University Press 2013 first edition, 217pp
[#5051 ]
DART William (editor)

ART NEW ZEALAND magazine issues
Glossy perfect bound art magazine covers New Zealand exhibitions and artists etc, approx 120pp per issue.
Available issues; #46 Autumn 1988/ #58 Autumn 1991.
ISSN 01101102
G+ magazines may have rubbed spines and covers.
$8 each B/C

[ART4 ]
DYER Rona

Engravings on Wood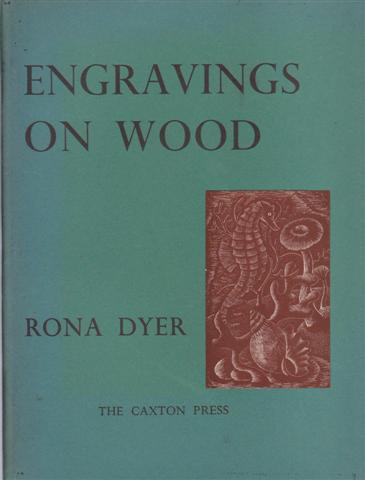 18 engravings on wood, by Rona Dyer, large format quarto folded sheets stapled through the spine.
Dunedin artist, first edition
VG softback, staples starting to rust.
$175 B/B
Caxton Press 1948 first edition, 40 pages.
[#2600 ]
HARRIS-CHING Raymond and Peter HANSARD

Wild Portraits
The Wildlife Art of Raymond Harris-Ching.
Paintings and drawings and preliminary studies of birds, with text by Raymond Ching and Fuller. 24 colour plates, 120 b&w and colour preliminary studies.
ISBN1853100412
paintings, sketches, animals
VG hardback in VG dust jacket faintly sunned to spine
$75 D/D
Airlife Publishing 1988 first edition, cloth, large format and heavy book, 216pp.
[#2099 ]
HARVEY Bruce

A Portfolio of New Zealand Birds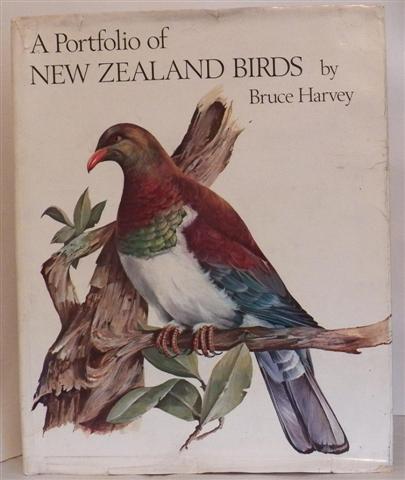 Twenty-five species of New Zealand brids with descriptive text, sketches, and 25 colour paintings by Bruce Harvey.
The species represented include all the most familiar birds of seashore, forest and the open spaces.
ISBN0589004379
avian, ornithology, art, native birds
VG hardback in G+ dust jacket with some edge wear and tears, chipped corners
$40 D/D
Reed 1970 first edition, 60 pages + colour plates.
[#2599]
VG hardback in VG- dust jacket with some minor repaired tearsto spine ends
$45 D/D
Reed 1970 first edition, 60 pages + colour plates.
[#3077]
KAHUKIWA Robyn
Essays by Hinemoa Hilliard, Edward Lucie-Smith, Jonathan Mane-Wheoki
The Art of Robyn Kahukiwa
Thirty-five years of her art-work confronting issues of womanhood, colonialism and Maori identity.
ISBN9780790010137
maori, art, paintings
VG hardback in VG dust jacket.
Minor crease to fore edge of first few pages
$75 D/D
Reed 2005 first edition, 168pp with 100 colour illustrations.
[#3959 ]
KING Julie

Flowers into Landscape
Margaret Stoddart 1865-1934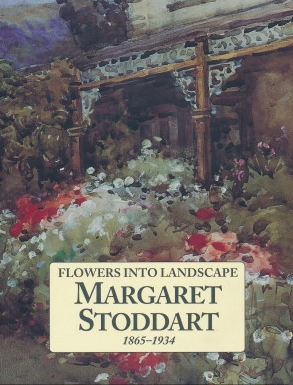 Best known as a landscape and flower painter, Stoddart moved from precisely observed studies to impressionism after eight years study in Europe.
A superb monograph of this Canterbury based woman artist.
ISBN9781877161131
art, painting, impressionist, women
VG softback
$20 B/C
Hazard Press Ltd 1997, 111 pp.
[#4256 ]
KISLER Mary

Angels and Aristocrats: Early European art in New Zealand public collections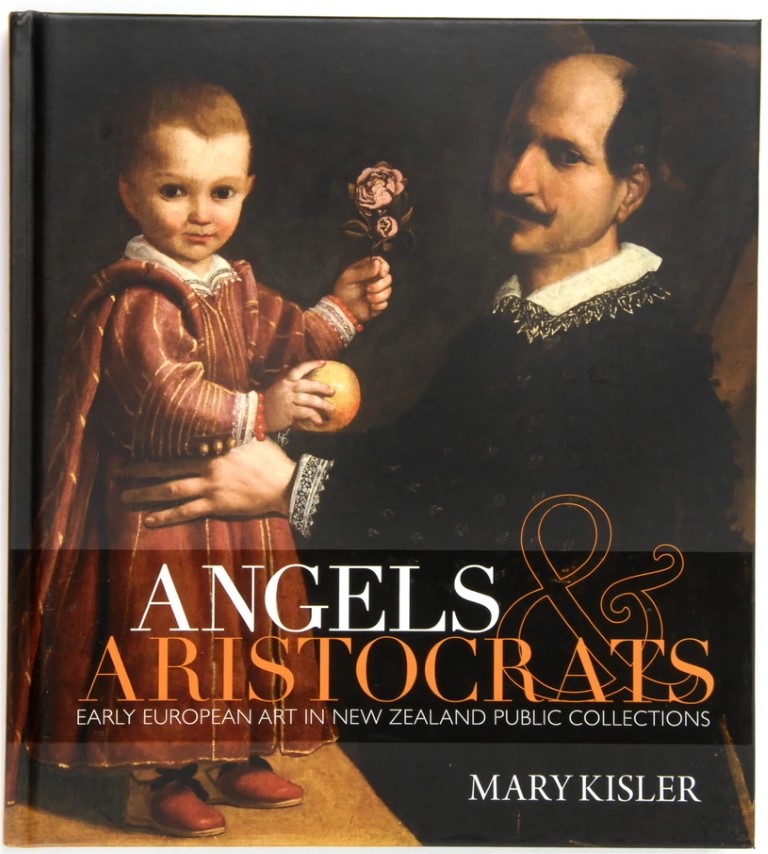 Auckland Art Gallery Senior Curator Mary Kisler celebrates the many European treasures held in New Zealand public art galleries.
Companion to the exhibition of the same name, complementing the audience's understanding of the European sensibilities found in the collection of works scattered throughout New Zealand collections, which was grouped into religion, history, landscape and portraiture.
"an engrossing and wide-ranging narrative of the history of European art on display in New Zealand. It is the type of volume that is indispensable to museum-goers in that country, and indeed in Australia." Anne Kirker, Adjunct Associate Professor at the Queensland College of Art.
ISBN 9781869621353
Due to the quality of the sized art paper used this is a very heavy book.
European art in New Zealand, art history, art collections
VG+ hardback with no jacket as issued.
THIS COPY is signed to the half-title by the author Mary Kisler.
$55 D/D
Random House 2010 first edition, 399pp
[#5522 ]
MAIN William

Send me a Postcard
New Zealand Postcards and the story they tell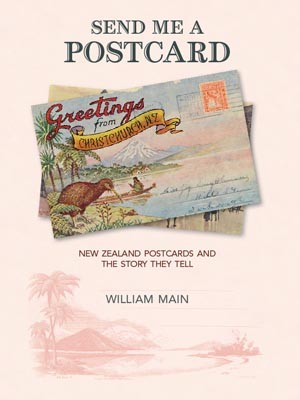 A look at the social history of New Zealand through illustrated and photographic postcards. Bill Main shares his collection and the insights it gives to the changing face of New Zealand society.
ISBN9781877333729
collecting, deltiology, ephemera, printing
VG softback
$25 B/C
Craig Potton Publishing 2007, 140pp.
[#3429 ]
MAIR and HENDRY

Homes of the Pioneers
Pen & Wash Drawings by A. J. Mair with text by J. A. Hendry.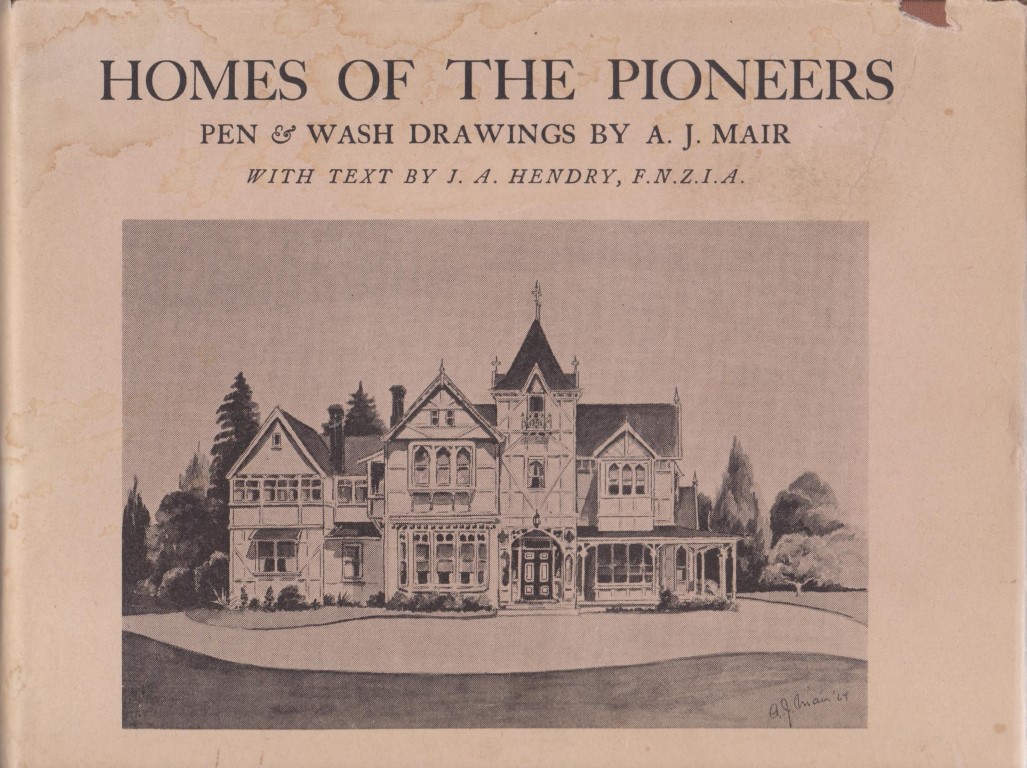 51 iconic heritage Canterbury homesteads sketched with facing page of descriptive text. Includes Christchurch city, Banks Peninsula and Canterbury plains.
architecture, historic buildings, homesteads, historic, history
VG hardback with G+ dust jacket with short closed tear and small chip at top corner of front, and some soiling.
$30 B/C
Caxton press 1968, approx 100pp.
[#3454 ]
McCORMICK E. H.

The Expatriate
A study of Frances Hodgkins and New Zealand.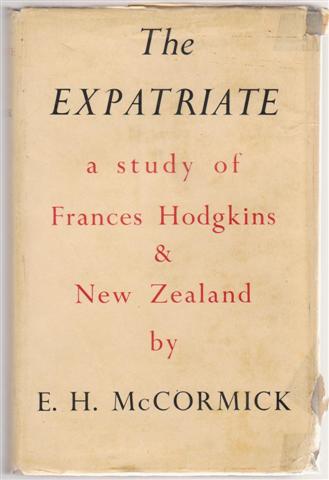 Frances Hodgkins (1869-1947) was born in New Zealand and spent most of her working life in Britain.
She was considered one of New Zealand's most prestigious and influential painters, based on her work in Europe.
In 1911–12 she taught in Paris at Colarossi's academy, and in 1929 she joined the Seven and Five Society.
When she died she was regarded as one of Britain's leading artists.
VG hardback in G worn dust jacket.
$15 C/C
New Zealand University Press 1954, 289pp
[#3189 ]
McINTYRE Peter

Peter McIntyre's New Zealand
New Edition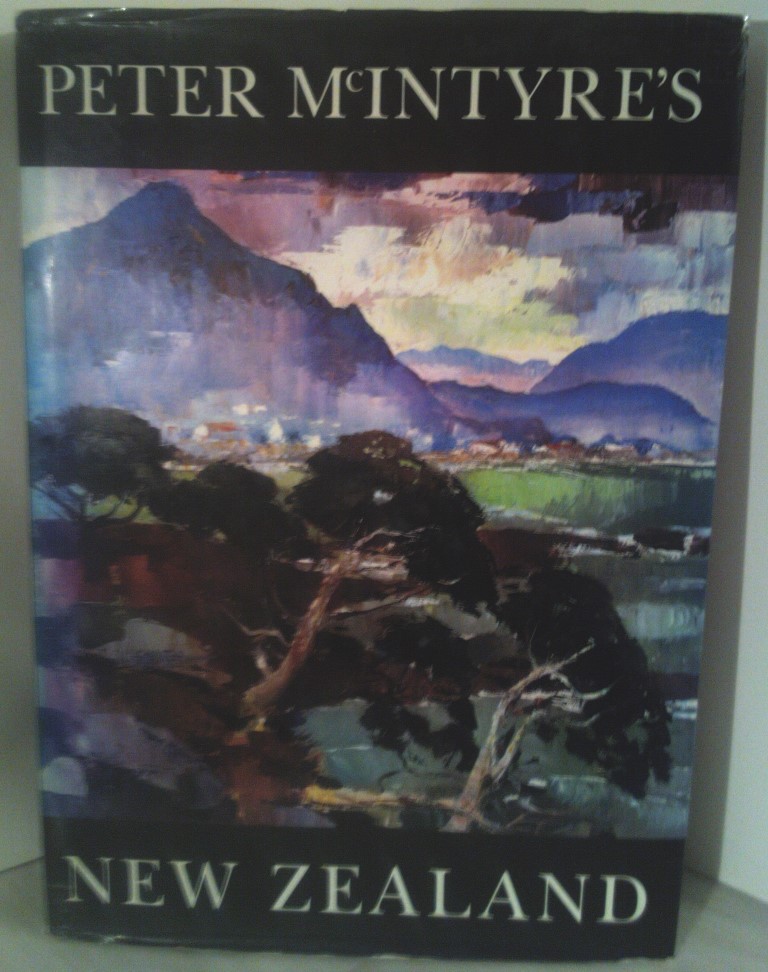 Reissue of the 1968 original book of McIntyres paintings of places around NZ.
An essay followed by 56 full page colour reproductions of his paintings.
ISBN0908676387
art, paintings, landscape
VG hardback in VG dust jacket.
Jacket has some mild rubbing to spine ends.
$55 D/D
Large format book.
Beckett 1989 new edition.
[#4246 ]
VG hardback in VG- dust jacket. With pen gift inscription to free end paper.
$45 D/D
Large format book.
Beckett 1989 new edition.
[#4494 ]
PATON Justin

Julia Morison, a loop around a loop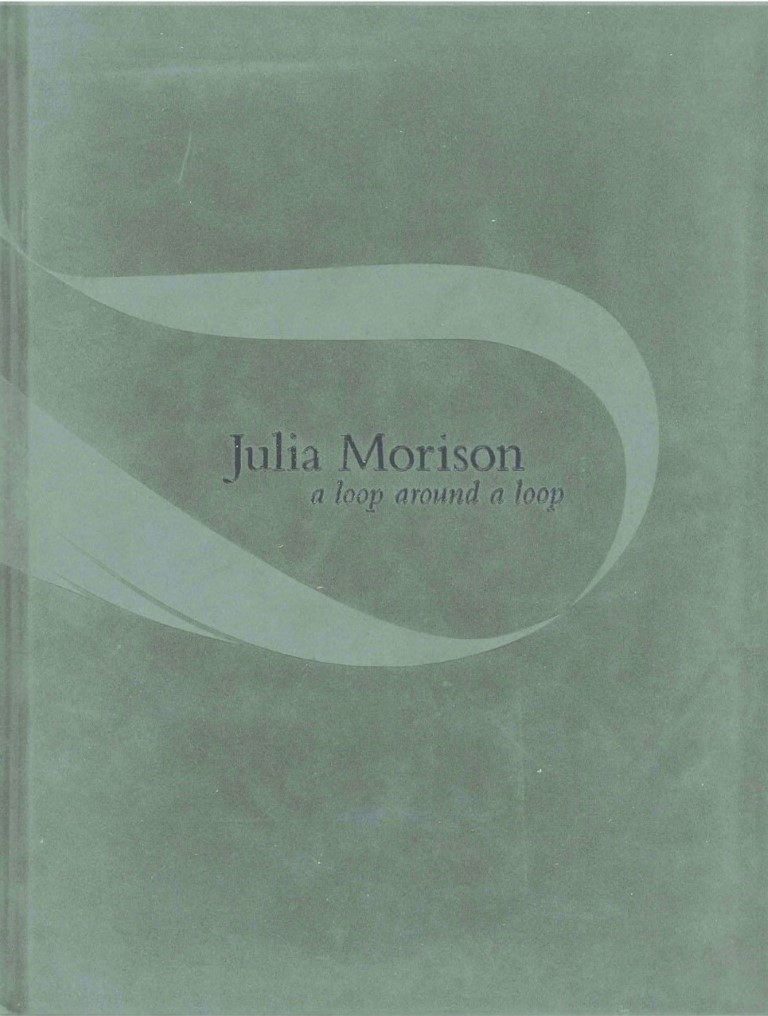 Monograph on this Christchurch based New Zealand artist, with essays by Jennifer Hay and Anna Smith.
Very well illustrated.
The physical book was designed by artist and designer Aaron Beehre and won Best in Show at the Museums Australia Book Design Awards.
ISBN9781877375101
new zealand art, 21st century, contemporary
VG hardback with small scuff to rear board.
$50 D/D
Christchruch Art Gallery 2006 first edition, 208pp.
[#1689 ]
PHILLIPS Jock and Chris Maclean

In the Light of the Past
Stained Glass Windows in New Zealand Houses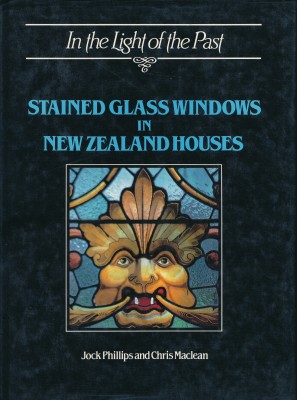 Covers the architectural use of stained glass in New Zealand domestic buildings. Period covered is from 1890s to the 1970s. Includes specific craftsmen and their designs.
ISBN0195581032
VG hardback in VG dust jacket. Light wear, one private library stamp and pen name to endpaper.
$45 B/C
Oxford University Press 1983, 143pp.
[#3406 ]
ROBERTS Neil

Leonard Booth 1879-1974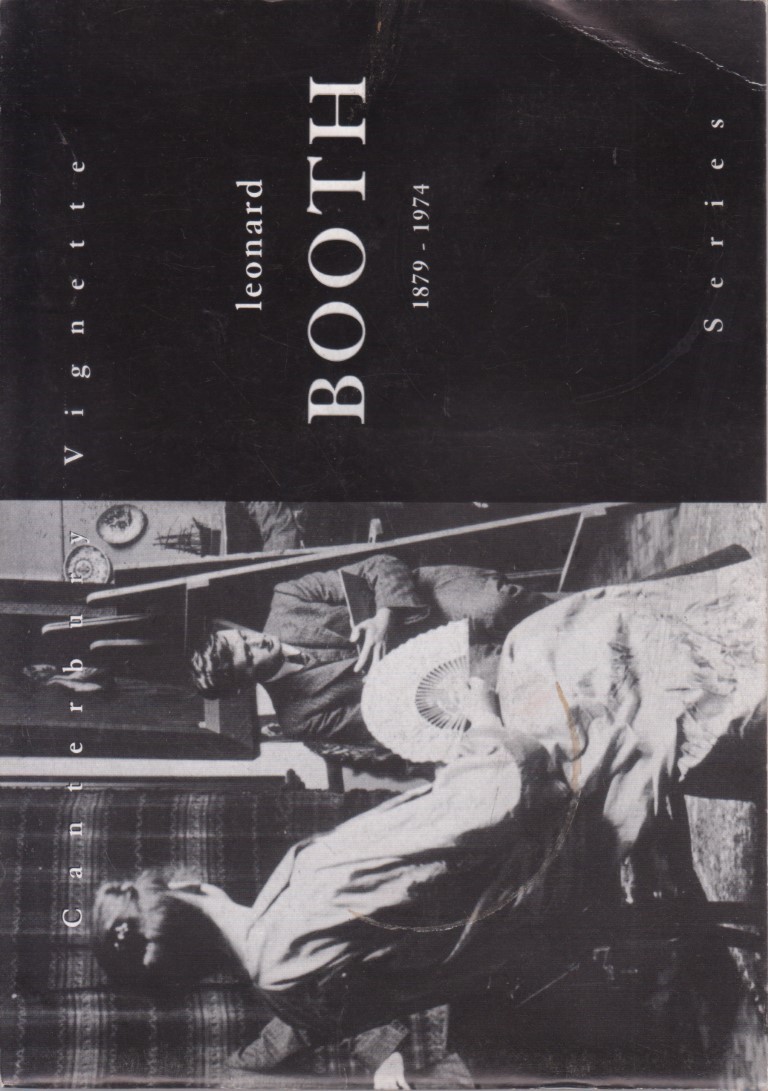 An exhibition catalogue and monograph on Leonard Booth, an early Twentieth Century New Zealand book illustrator and artist.
ISBN 0908874871
Canterbury Vignette Series, Cartoon, Caricature, Drawing
VG folded sheets in stapled wrapper.
$15 C/A
Robert Mcdougall Art Gallery 2000 First Edition, 32pp.
[#5553 ]
ROBERTS Neil

Richard and Elizabeth Wallwork
Canterbury Vignette Series. Art exhibition catalogue and biographical study.
ISBN0908874901
VG softback, stapled sheets in pictorial wrapper.
$25 B/B
Robert McDougall Art Gallery 2000 first edition, 57pp.
[#2053 ]
ROBERTS Neil

Nicholas Chevalier: an artist's journey through Canterbury in 1866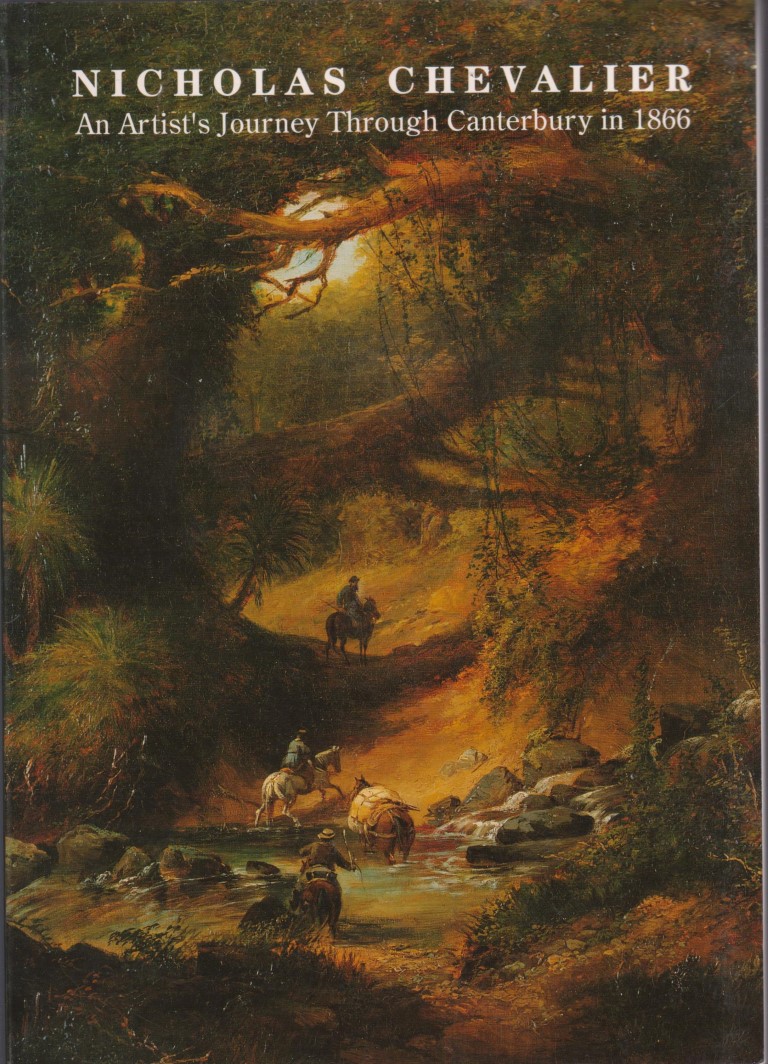 Catalogue of an exhibition of Chevalier's work.
Includes peices made during his travels from Banks Peninsula travelling West to Hokitika, and South to Mt Cook and Lake Wanaka.
With colour illustrations, a biography, and a bibliography.
ISBN0908874111
19th century art, new zealand, fine art, gallery
VG softback
$20 B/B
Robert McDougall Art Galley 1992, 55pp.
[#4432 ]
ROSS Andrew

Fiat Lux: 51 Photographs by Andrew Ross
Five writers have collaborated with Ross to choose ten photographs each on a particular theme, which range from workshops, environmental portraits, domestic interiors, buildings demolished for the Wellington motorway extension, and the use of natural light.
They have written short essays to accompany their selections.
Essays by John B. Turner, Karen Lee, Damien Wilkins, Emma Bugden and Peter Ireland.
ISBN 9780864735737
new zealand, photography, fine art, contemporary, Wellington, social history
VG hardback but MISSING the dust jacket
$25 B/C
Victoria University Press 2009 first edition.
[#4883 ]
SALT Donn

Stone, Bone and Jade
26 New Zealand artists.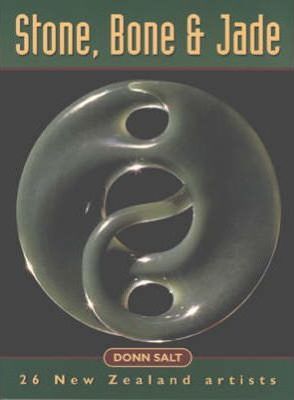 A contemporary history of stone, bone and jade/ greenstone / pounamu artists in New Zealand, with introductions by artists Donn Salt and Owen Mapp.
Each artist discusses their work and inspiration and a representative selection of their work is given in full colour. Carving is a popular art form in New Zealand with a tradition of centuries of Maori and Polynesian carving, combined with more recent European and Asian influences. This has meant a rich and diverse output reflecting the forms and styles of the artworks in New Zealand today. A record of the New Zealand's arts and crafts scene.
Artists covered; Bob Stewart, Robyn Barclay, Russell Beck, Ian Boustridge, Neil Brown, Hamish Campbell, Mimmo Diana, John Edgar, Brian Flintoff, Neil Hanna, Dave Hegglun, Trevor Heighway, Alan Hobbs, Heather Hobbs, Craig McIntosh, Pat Lee, Robin Lynes, Owen Mapp, Doug Marsden, Bill Mathieson, Hepi Maxwell, Stephen Myre, Bruce Pearson, Paul Mason, Donn Salt, Omni Caeon.
ISBN9781869531102
new zealand, art, carving, artists, craft
VG- softback.
$45 B/C
David Bateman 2001 revised edition, 103pp.
[#3549 ]
STOCKER Mark

Angels and Roses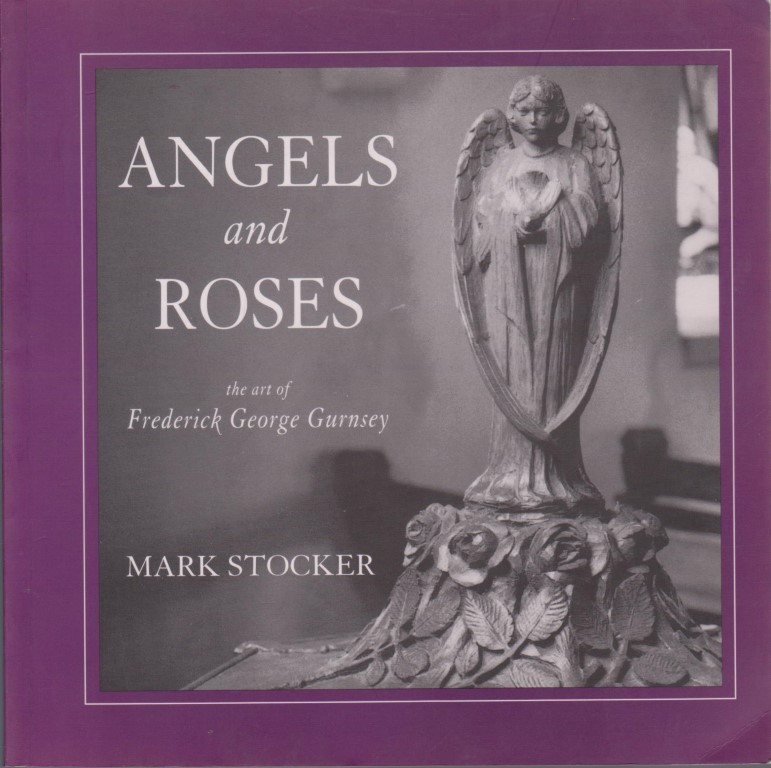 The art of Frederick George Gurnsey, sculptor in wood and stone, most of his work being for religious/ church patrons.
ISBN 9780908812554
carving, wood carving, sacred art, canterbury, plastic arts
VG softback
$25 B/B
Canterbury University Press 1997 first edition, 84pp.
[#5101 ]
[BILL SUTTON] Niel Roberts, John Coley, Cassandra, Vickie Hearnshaw, Pat Unger

W.A. Sutton, A Retrospective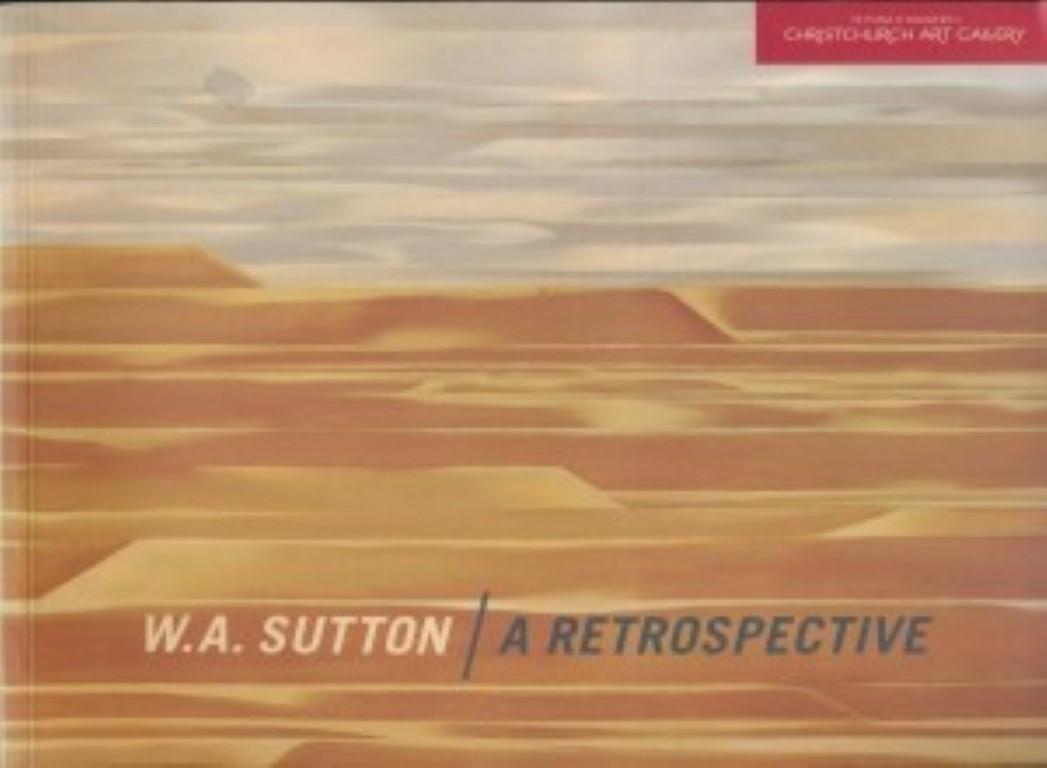 Published to accompany the retrospective exhibition of Bill's work, focusing on his position as the pre-eminant modern painter of Canterbury scenes.
ISBN 9780908874995
new zealand art, modern art, twentieth century, 20th C
VG+ softback
$25 B/B
Christchurch Art Gallery 2003 First Edition, 127pp.
[#5226 ]
THOMSON K. W.

Art Galleries and Museums of New Zealand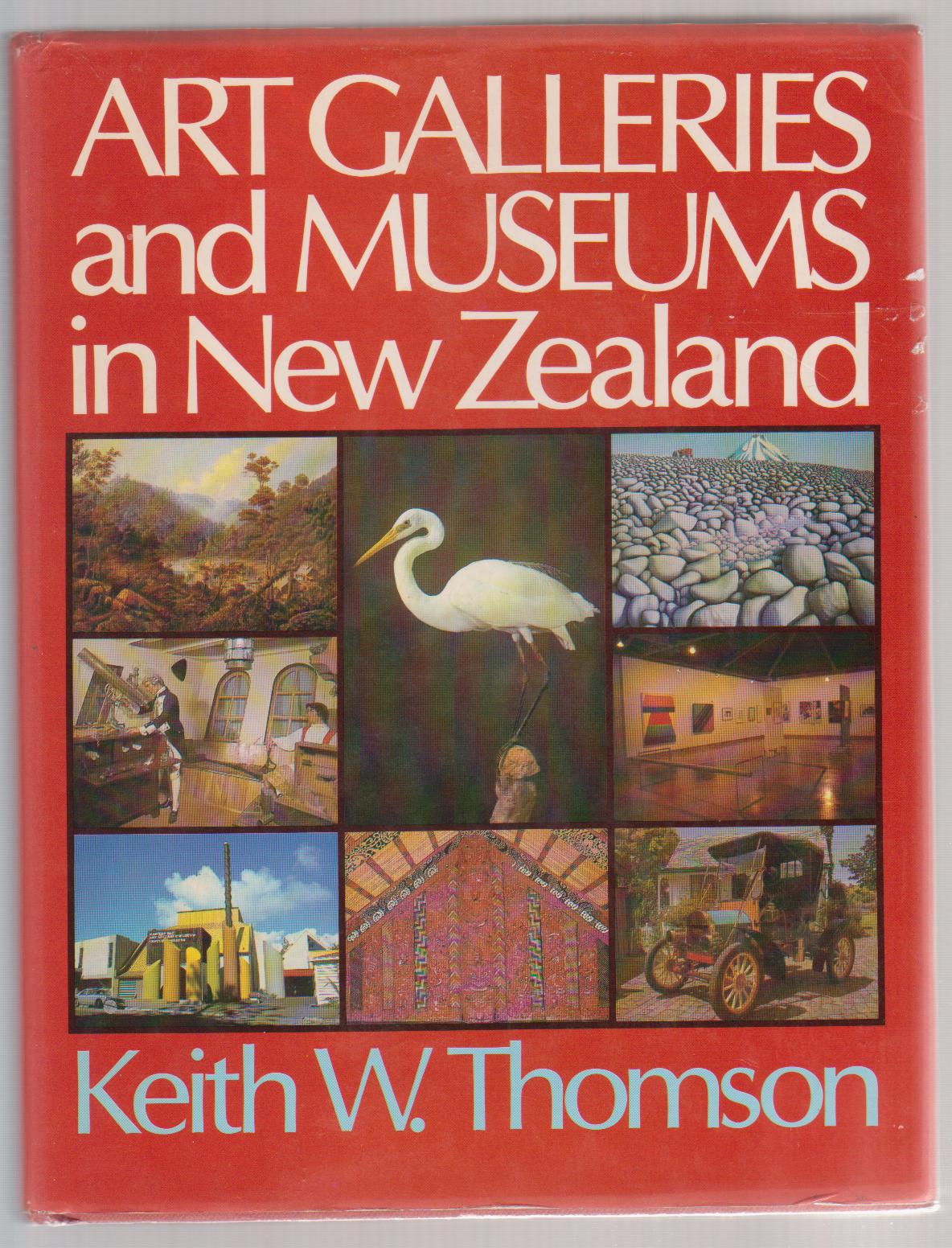 Describes the major galleries and collections in New Zealand at the time of writing. Includes the major regional museums, Auckland War Memorial Museum, Sarjeant Gallery, Suter Art Gallery, Open Air Museums like Shantytown and Ferrymead Historic Park, the work of the Historic Places Trust. The dust jacket has the variant title 'Art Galleries and Museums in New Zealand'.
ISBN0589013645
art, collections, galleries, taonga, museums
VG hardback in VG dust jacket with light wear.
$20 B/C
Reed 1981 first edition 4to hardcover, viii 202pp, colour plates and monochrome in text.
[#2980 ]
WELLS Rodney and Vicky HEWARD

Canterbury Heritage Houses II
Signed copy.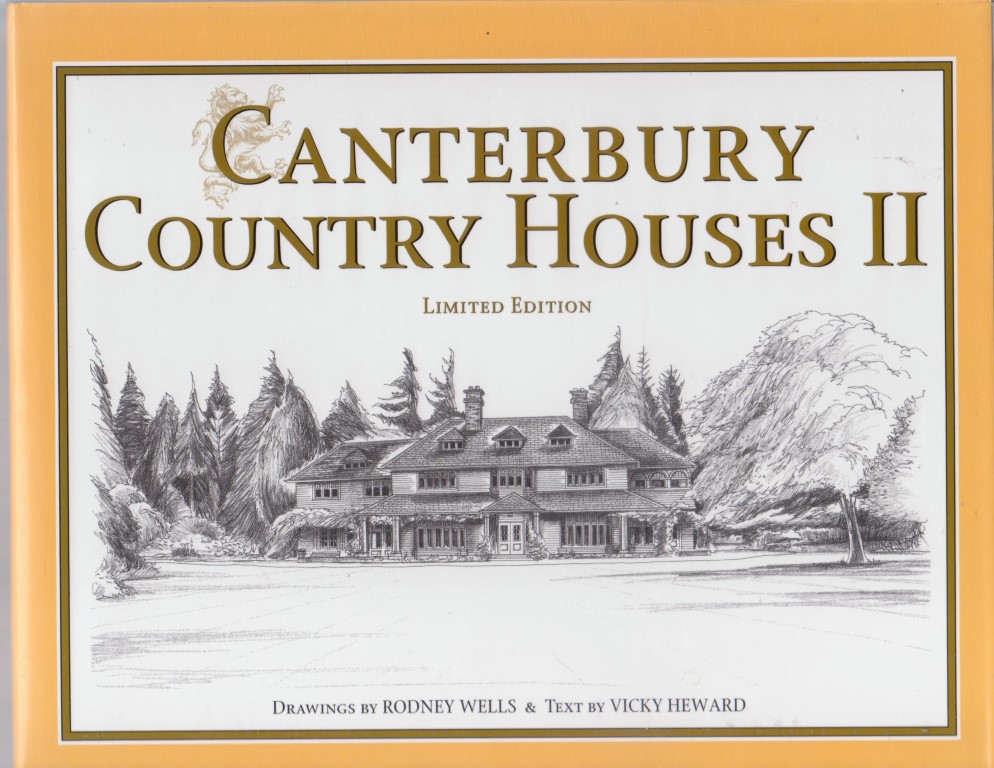 70 more iconic Canterbury heritage houses, many of them Station homesteads, illustrated in pen and ink drawings by Rodney Wells with accompanying text by Vicky Heward.
ISBN1877303046
VG+ hardback in VG+ dust jacket.
Signed by Rodney.
$85 B/D
Caxton Press 2006 first edition limited to 500 numbered copies, unpaginated.
[#4482 ]
WELLS Rodney and Vicky HEWARD

Christchurch Heritage Houses
Signed copy.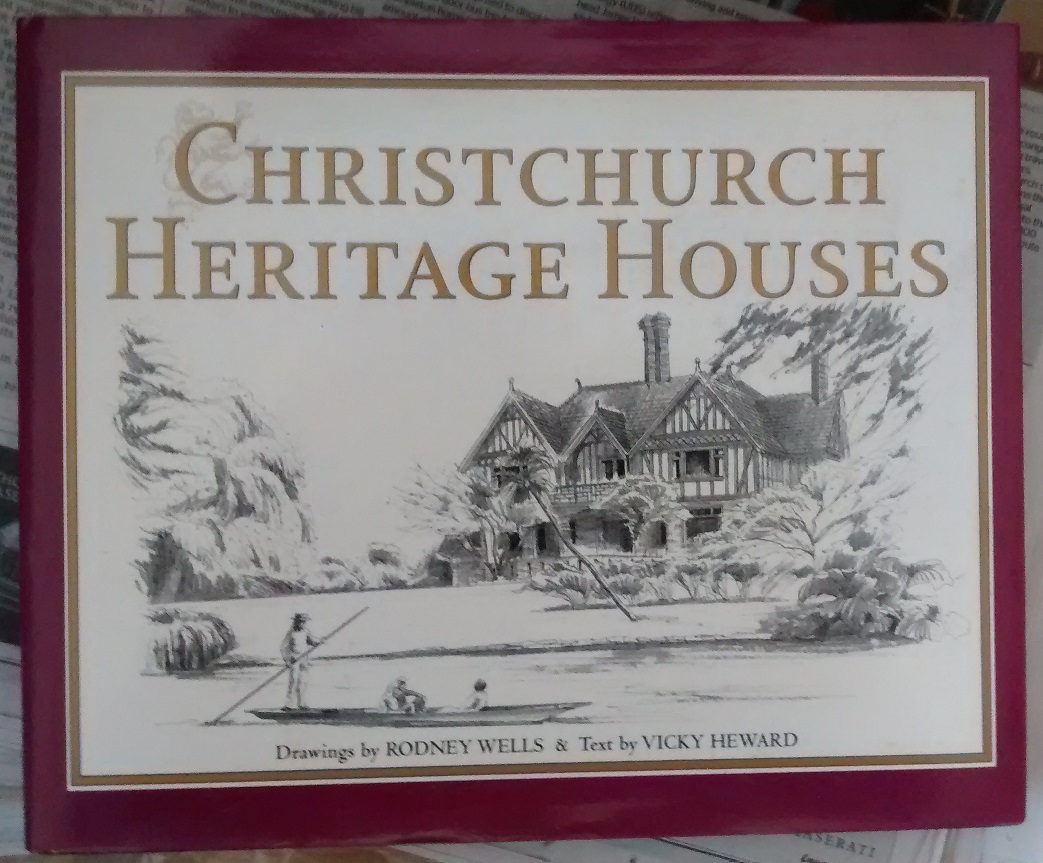 70 iconic Christchurch heritage houses illustrated in pen and ink drawings by Rodney Wells with accompanying text by Vicky Heward.
ISBN0908563965
VG+ hardback in VG+ dust jacket.
$85 B/D
Caxton Press 2004 first edition, unpaginated.
[#3337 ]
WELLS Rodney and Tessa Ward

In a Country Churchyard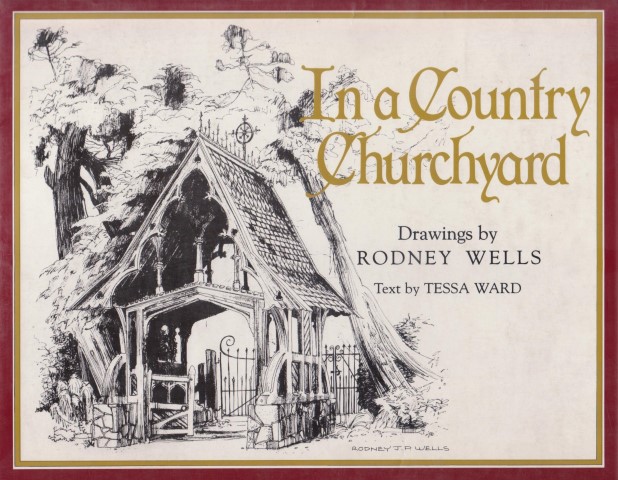 Black and white pencil drawings of fifty country churches by Rodney, with descriptive histories by Ward. Churches in Canterbury, South Canterbury and Banks Peninsula, and from various denominations.
ISBN0908563175
Rodney J P Wells, sketches, drawings, heritage buildings, church history
VG hardback in VG dust jacket. Mild wear.
$25 B/C
Caxton Press 1987, unpaginated c. 100pp.
[#3575 ]
G+ hardback in G+ dust jacket. Mild wear.
$15 B/C
Caxton Press 1987, unpaginated c. 100pp.
[#3432 ]
WESTRA Ans, with introduction by James K BAXTER and Tim Shadbolt

Notes on the country I live in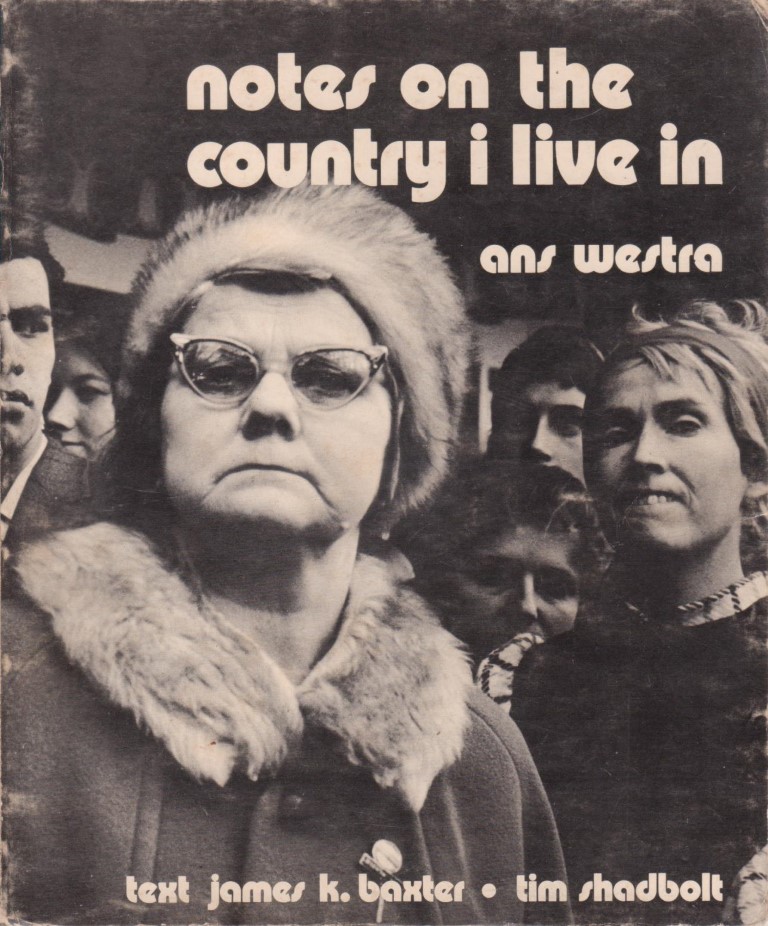 Westra captures New Zealand society at a time of great change from the old generation of the Depression and World War, to the burgeoning urban Maori and Pasifika migrants, and the youth movements of the Seventies.
photgraphy, photojournalism, social commentary, history
VG softback, minor wear.
$45 B/B
Alister Taylor Publishing Ltd. 1974 First edition edition, 124pp
[#4076 ]
WHEELER Colin

Historic Sheep Stations of the North Island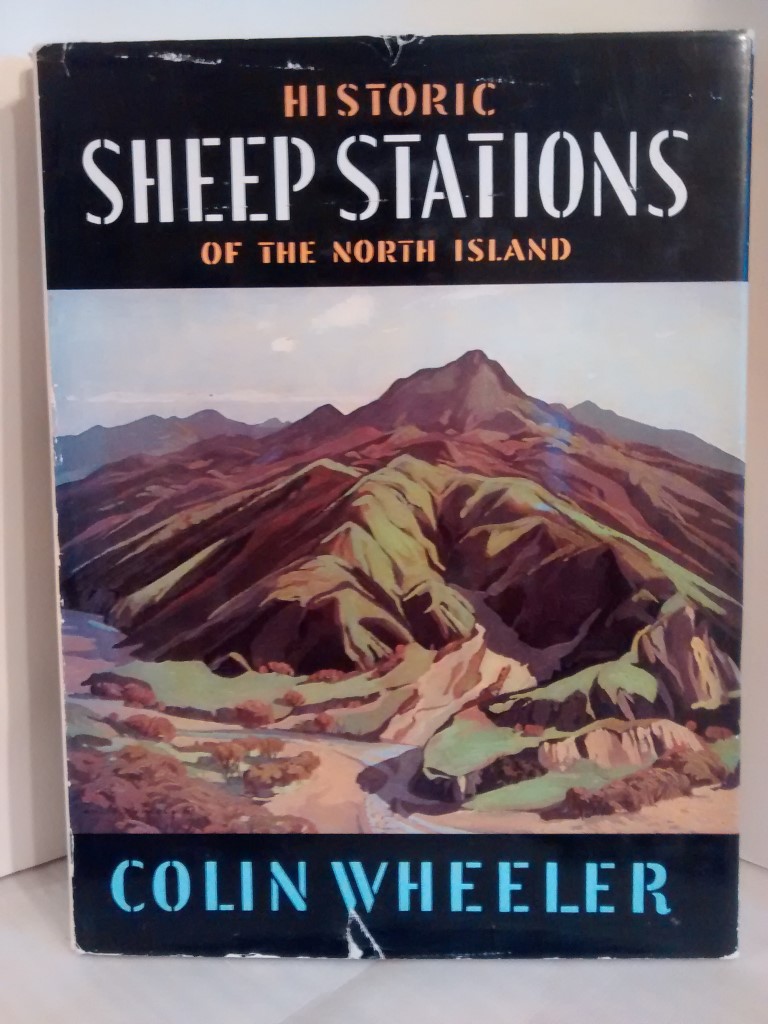 Historical descriptions of New Zealand High Country stations, with line illustrations and colour reproductions of paintings by Colin Wheeler.
Includes Castlepoint, Springvale, Aramoana, Ngamatea, Puketiti, Woodford stations and more.
ISBN0589007513
VG cloth hardback with VG- dust jacket, minor wear to dust jacket.
$45 D/C
Reed 1973 first edition, 104 pages. [#4152]
WILLIAMS Muriel

Charles Blomfield
His Life and Times.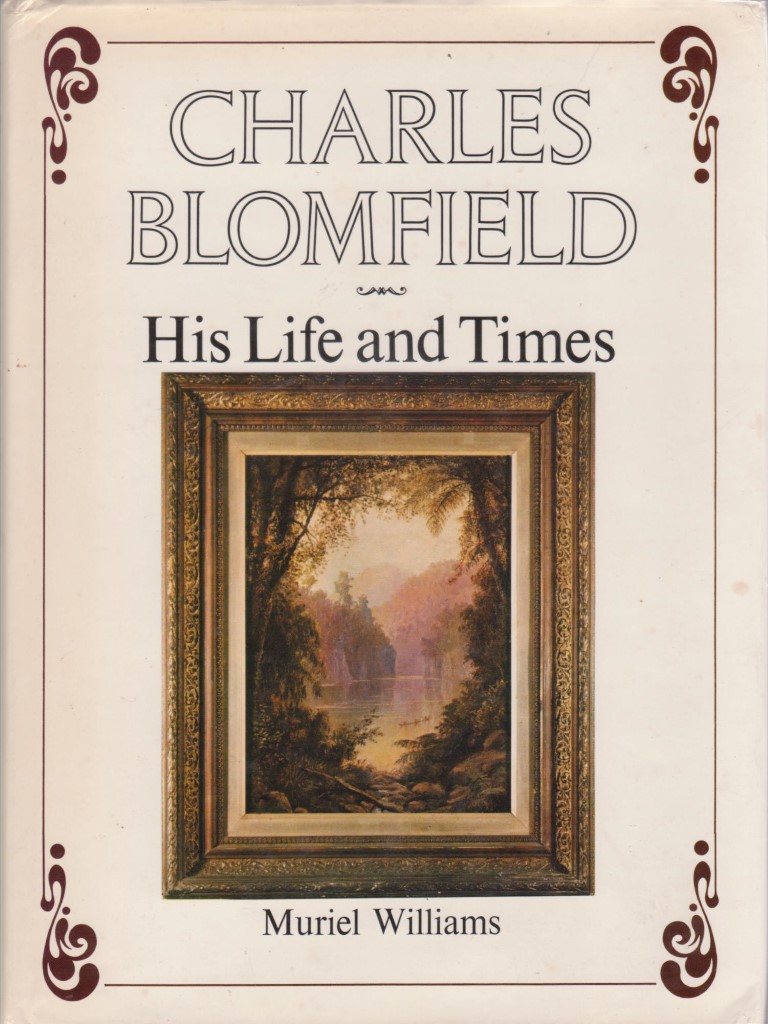 An account of this artists travels and the works he completed over the period 1862 to 1926.
He arrived from London in 1862 and the book has extracts from his diaries and sketchbooks and reproduces his paintings to describe his life, and gives an insight into the wider New Zealand of the time.
ISBN0340236663
Albertland, Wanganui, Taupo, Westland, art
VG hardback in VG dust jacket. There is a small blue marker stripe to closed top edge of pages.
$25 B/C
Hodder and Stoughton 1979 first edition,188 pp.
[#3906 ]
WOLFE Richard

All Our Own Work - New Zealand's Folk Art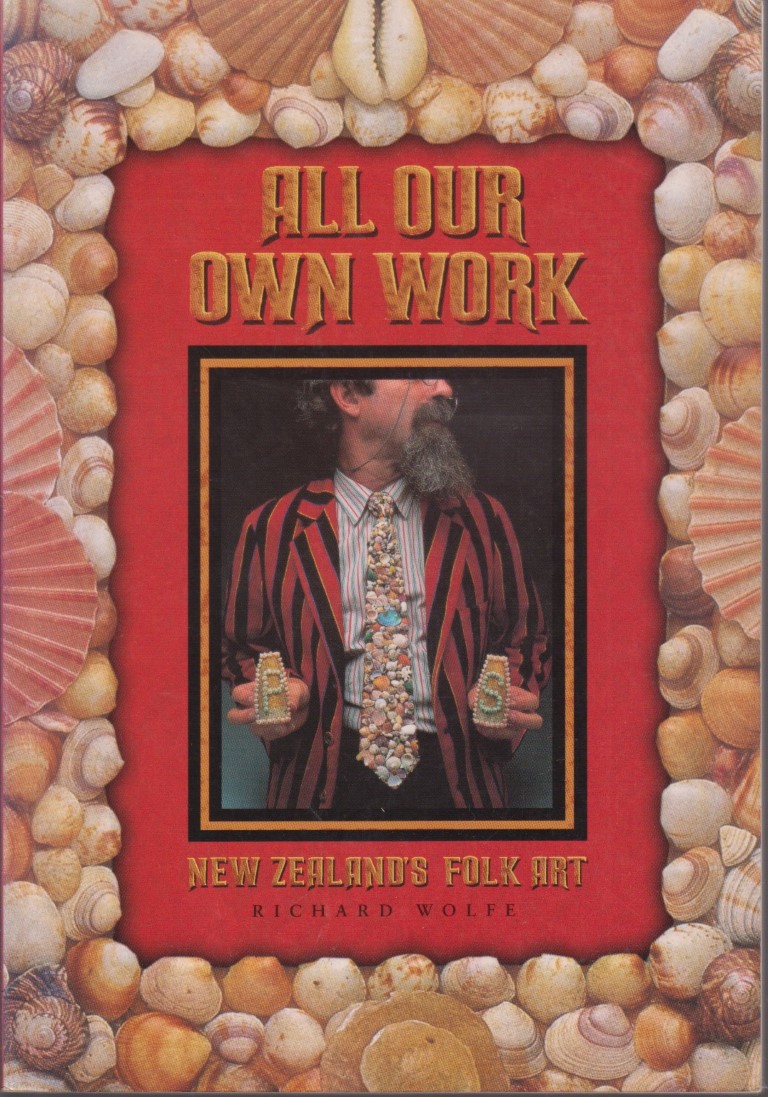 A history of New Zealand handmade folk art and artifacts.
Colour and black and white photos.
ISBN 9780670875511
toys, carving, tapestry, kiwiana, craft, domestic
VG- softback, top corner of first two page clipped off.
$20 B/C
Viking 1997 first edition, 152pp.
[#5561 ]
WOODHOUSE E.D. illustrated by Eileen Revere Wright.

Colonial Homes of Palmerston North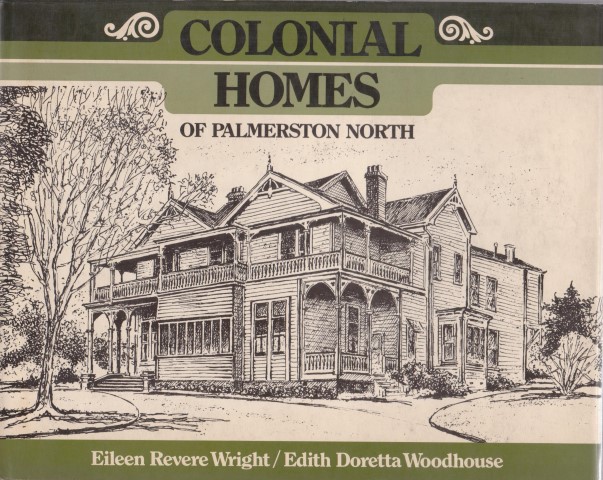 47 historic heritage houses in Palmerston North sketched by Wright with descriptive text by Woodhouse.
ISBN0589009206
architecture, art, heritage buildings
VG hardback in VG- dust jacket
$15 B/C
Reed 1975, 108pp.
[#3425 ]
© Fortuna Books (NZ).