NEW ZEALAND ART AND ARTISTS

New Zealand artists and their lives and works.
Photographers, potters, painters, printmakers etc.
Gallery and exhibition publications, monographs, retrospectives and biographies.

All these fortunabooks.com prices are in New Zealand dollars.
CAPE Peter

Prints and Printmakers in New Zealand
Twenty-three New Zealand printmakers from the 1970s highlighted. Colour and black and white illustrated guide to artists working at the time.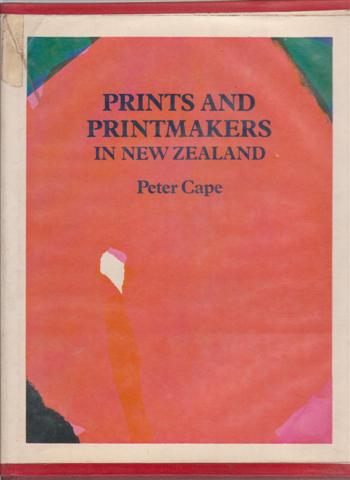 VG hardback in VG dust jacket with one short tear at spine, under a plastic sleeve
$25 B/D
Collins 1974, 232 pages. [#2277 nz art ]
DART William (editor)

ART NEW ZEALAND
Glossy perfect bound art magazine covers New Zealand exhibitions and artists etc, approx 120pp per issue. ISSN 01101102
Available issues; #46 Autumn 1988/ #58 Autumn 1991
G+ rubbed spines and covers $8 each B/C [ART 4]
DYER Rona

Engravings on Wood
18 engravings on wood, by Rona Dyer, large format quarto folded sheets stapled through the spine.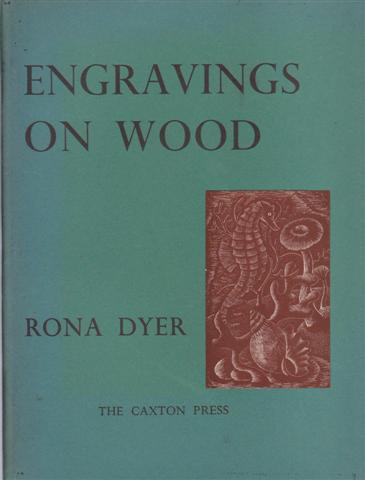 VG softback, staples starting to rust.
$175 B/B
Caxton Press 1948 first edition, 40 pages. [#2600 new zealand art ]
HARRIS-CHING Raymond and Peter HANSARD

Wild Portraits
The Wildlife Art of Raymond Harris-Ching. ISBN 1853100412
VG hardback in VG dust jacket faintly sunned to spine
$75 D/D
Airlife Publishing 1988 first edition, cloth, large format and heavy book, 216pp.[#2099 art]
HARVEY Bruce

A Portfolio of New Zealand Birds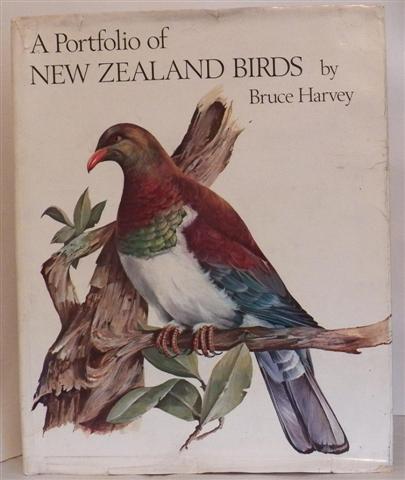 Twenty-five species of New Zealand brids with descriptive text, sketches, and 25 colour paintings by Bruce Harvey. The species represented include all the most familiar birds of seashore, forest and the open spaces.
ISBN0589004379
VG hardback in G+ dust jacket with some edge wear and tears, chipped corners
$40 D/D
Reed 1970 first edition, 60 pages + colour plates.
[#2599]
VG hardback in VG- dust jacket with some minor repaired tearsto spine ends
$45 D/D
Reed 1970 first edition, 60 pages + colour plates.
[#3077]
McCORMICK E. H.

The Expatriate
A study of Frances Hodgkins and New Zealand.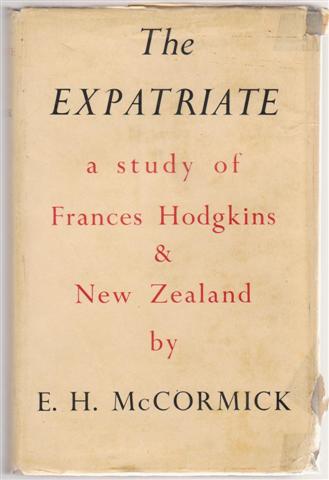 Frances Hodgkins (1869-1947) was born in New Zealand and spent most of her working life in Britain. Considered one of New Zealand's most prestigious and influential painters, based on her work in Europe. In 1911–12 she taught in Paris at Colarossi's academy. In 1929 she joined the Seven and Five Society. When she died she was regarded as one of Britain's leading artists.
VG hardback in G worn dust jacket.
$15 C/C
New Zealand University Press 1954, 289pp
[#3189 ]
PATON Justin


Julia Morison, a loop around a loop

Christchurch based New Zealand artist. Essays by Jennifer Hay and Anna Smith. Very well illustrated. ISBN1877375101

VG hardback with small scuff to rear board
$50 D/ for overseas please ask for shipping quote
Christchruch Art Gallery 2006 first edition quarto textured cloth, 208pp marker ribbon etc.[# 1689 art modern]


ROBERTS Neil


Richard and Elizabeth Wallwork

Canterbury Vignette Series. Art exhibition catalogue and biographical study. ISBN0908874901

VG softback
$25 B/B
Robert McDougall Art Gallery 2000 first edition, stapled sheets in pictorial wrapper. 57pp. [#2053 new zealand art history]


SURVEY (Robert McDougall Art Gallery)


SURVEY art periodical

Published by the Canterbury Art Gallery. Issues available; 1971 Nov / 1972 Dec / 1973 May, Sept

VG+ softback
$8 each B/A
Christchurch City Council, stapled wrappers, approx 16-32pp each. [# 867 othernz]


THOMSON K. W.

Art Galleries and Museums of New Zealand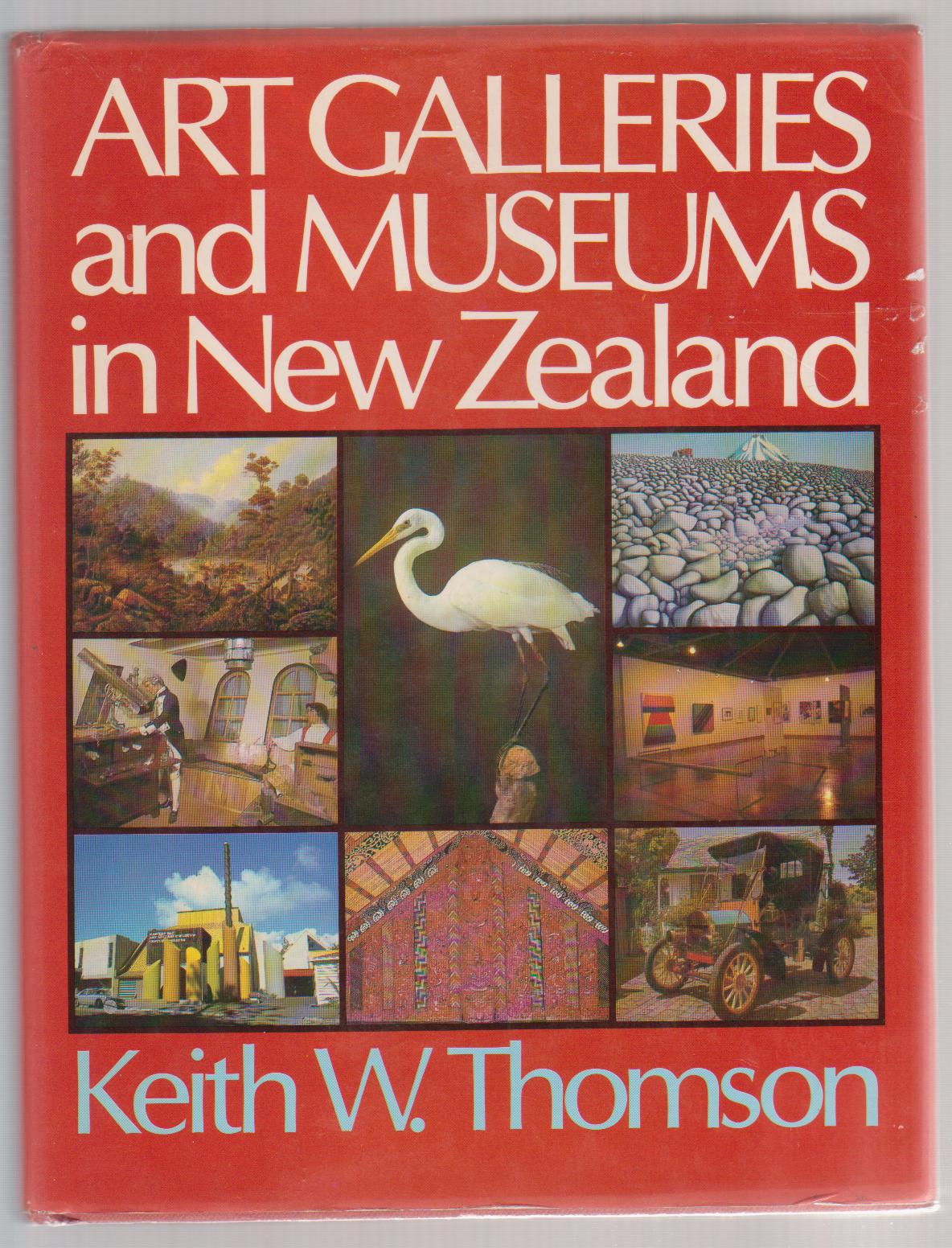 Describes the major galleries and collections in New Zealand at the time of writing. Includes the major regional museums, Auckland War Memorial Museum, Sarjeant Gallery, Suter Art Gallery, Open Air Museums like Shantytown and Ferrymead Historic Park, the work of the Historic Places Trust. The dust jacket has the variant title 'Art Galleries and Museums in New Zealand'.
ISBN0589013645
art, collections, galleries, taonga, museums
VG hardback in VG dust jacket with light wear.
$20 B/C
Reed 1981 first edition 4to hardcover, viii 202pp, colour plates and monochrome in text.
[#2980 ]
WELLS Rodney and Vicky HEWARD

Christchurch Heritage Houses
Signed copy.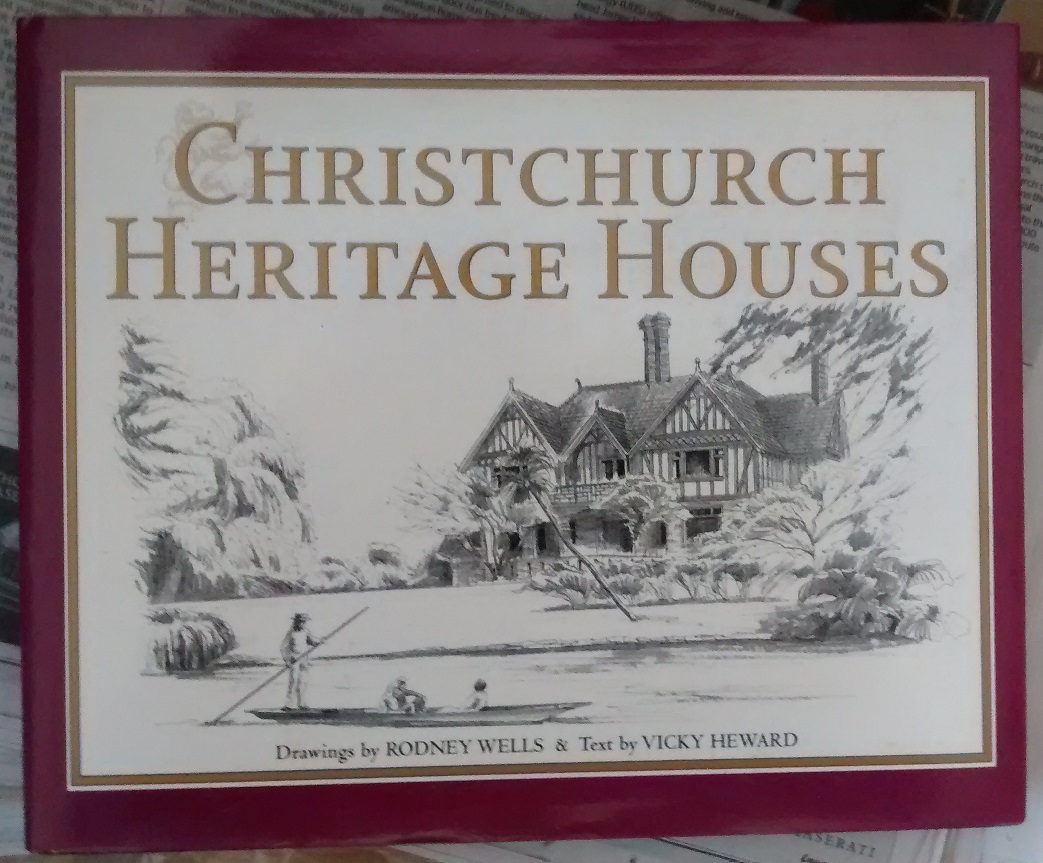 70 iconic Christchurch heritage houses illustrated in pen and ink drawings by Rodney Wells with accompanying text by Vicky Heward.
ISBN0908563965
VG+ hardback in VG+ dust jacket.
$85 D/D
Caxton Press 2004 first edition, unpaginated.
[#3337 ]
WHEELER Colin

Historic Sheep Stations of the South Island, a Second Series
Historical descriptions of New Zealand High Country stations, with line illustrations and colour reproductions of paintings by Colin Wheeler. Includes Cecil Peak, Morven Hills, Blue Cliffs, Mount Algidus, Mount White, Saint James stations and more.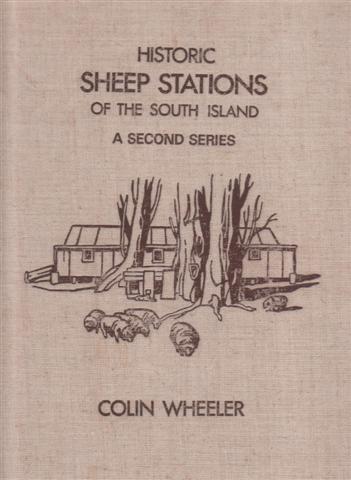 VG cloth hardback but lacks dust jacket
$40 D/C
Reed 1971 first edition, 96 pages. [#2539 new zealand art ]
WILSON T L Rodney


Van der Velden

Petrus Van der Velden (1837-1913), a representative of the Hague School in New Zealand. Survey of a Dutch nineteenth century artist painting in New Zealand. ISBN0589009893

VG hardback in VG dust jacket. Ex library with minor marking, dust jacket spine sunned and rubbed to edges
$20 C/D
Reed 1976 first edition hardcover landscape 8vo, 184pp colour and b&w reproductions. [ART 5]




© 2015 by Fortuna Books (NZ).