LADYBIRD BOOKS SERIES
The iconic Ladybird Books series of illustrated and informative childrens and young adults books.
Distinctive for their uniform format, with high quality illustrations and pleasing typography.
CLEGG Joyce B. and illustrated by John Kenney

Tootles the Taxi and other Rhymes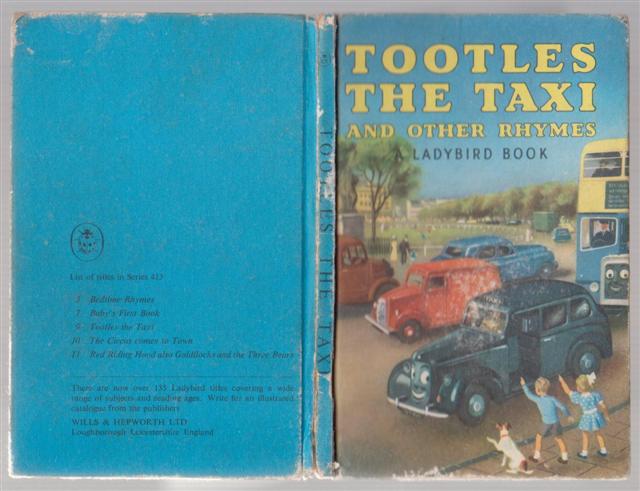 Undated early edition, cover image has a dog and two children on pavement waving at Tootles. The dog has no leash. The book has a New Zealand decimal price label which dates its date of sale to after July 1967. Rear cover list of titles has numbers 3,7,9,10,11 in Series 413.
Book 9 in Series 413
G hardback with no dust jacket
$25 A/B
Wills and Hepworth Ltd, undated, 51pp.
[#3290 ]
© 2015 by Fortuna Books (NZ).