JAMES K. BAXTER

The life and works of the poet and mentor, James K Baxter, founder of the Jerusalem Commune, and one of New Zealand's most well regarded poets.

All these fortunabooks.com prices are in New Zealand dollars, and there is a minimum order required of NZD$20 excluding postage.
BAXTER James K.

The Holy Life and Death of Concrete Grady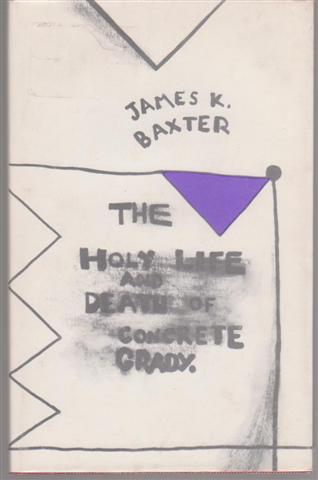 Various uncollected and unpublished poems by James K Baxter, chosen and introduced by J E Weir. The rare hardback issue.
VG+ hardback in VG+ dust jacket.
$85 C/B
Oxford University Press, 1976, 99 pages.[#2582 new zealand poetry, james k baxter]
BAXTER James K

Horse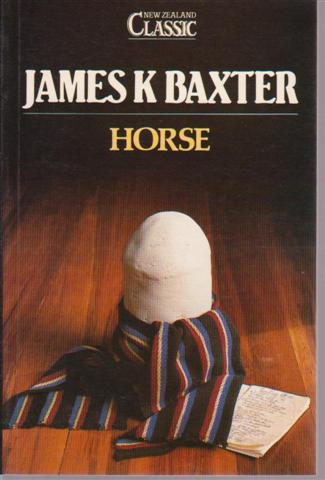 James K Baxter's only novel, written in the 1950s, and displaying the same preoccupations as the poem sequence 'Pig Island Letters'.
ISBN015581407
VG softback, first and last pages age browned
$8 C/A
Oxford University Press 1985, 125pp. [#1928, 2776 ]
BAXTER James K.

In Fires of No Return, Poems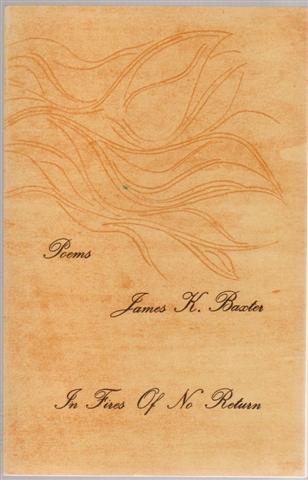 The original publication of this work as a Poetry Society Recommendation in 1958 established Baxter as a promising New Zealand poet.
ISBN0196400201
VG softback
$30 C/A
Oxford University Press 1974 first reprint in this form, 68pp. [#2956 new zealand poetry , james k baxter ]
BAXTER James K

The Labyrinth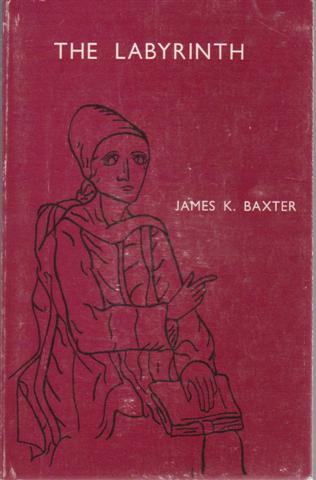 Some Uncollected Poems by James K Baxter 1944-72
ISBN 6400198
VG softback with light wear
$25 C/A
Oxford University Press 1974 first edition perfect bound card wrappers, 76pp. [#2416 new zealand literature, poetry, James K Baxter ]
BAXTER James K.

The Devil and Mr Mulcahy / The Band Rotunda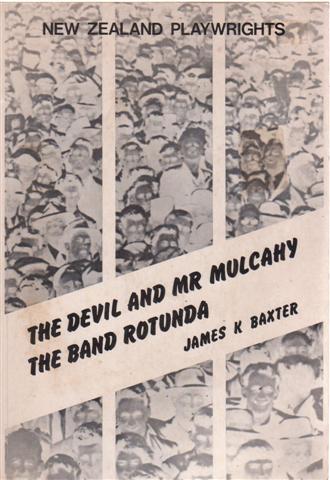 Two playscripts by J K Baxter. The first collection of his plays published.
VG softback with some minor soiling to covers.
$25 B/B
Heinemann Educational Books (NZ) 1971 first edition, 66pp. [#2868 new zealand, literature, james k baxter, theatre, play ]
SMITH Hal editor

Poetry Dunedin 1969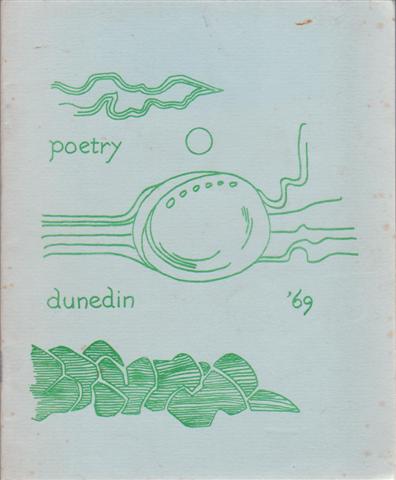 Includes Hilary Baxter, James K Baxter, Charles Brasch, Bill Manhire, Peter Olds, Trevor Reeves and others.

VG softback, stapled sheets in paper wrappers, top of fep clipped.
$30 C/A
Dunedin Poetry Workshop 1969 first edition, 36pp. [#2415 nz literature, poetry ]





BAXTER James K.

The Rock Woman

selected poems
VG light wear, minor pencil notation $12 B/A Oxford University Press 1973 reprint perfect bound card wrappers, 86pp. ISBN 0192112805 [# 1731 nz fiction]


LAWLOR Pat

The Two Baxters, Diary Notes by Pat Lawlor, with an Essay by Vincent O'Sullivan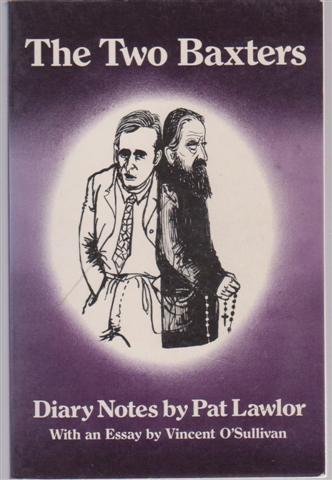 Excerpts from Pat Lawlor's diary of material relating to James K Baxter, 1951-1972
ISBN 090858234X
VG softback
$20 C/A
Millwood Press 1979 first edition, 87 pages. [#2369 nz literature ]
McKAY Frank

The Life of James K.Baxter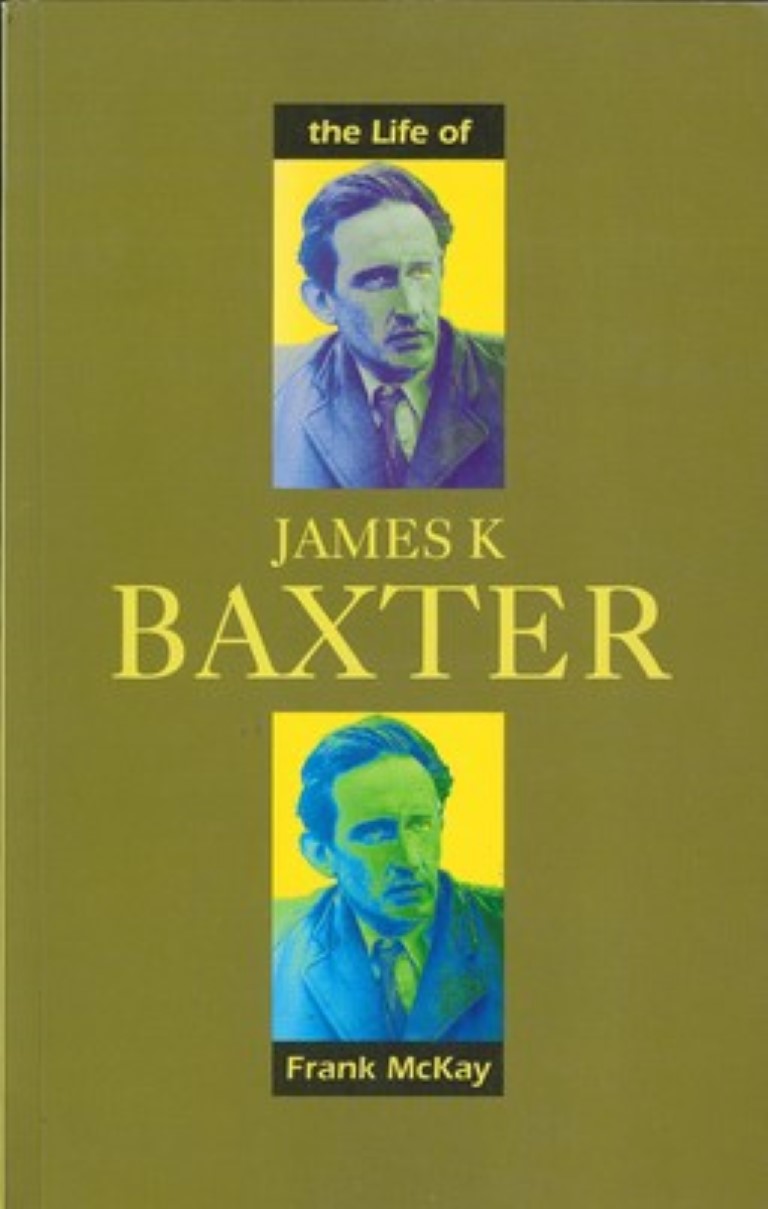 A biography of James K. Baxter (1926-1972), one of the major English language poets of the Twentieth century, and a deeply conflicted individual who presented many varied faces during his short life.
Catholic thinker, pacifist, husband, hippy guru, profound poet.
ISBN 9780195582659
new zealand poetry, literature, 20th century
VG softback
$25 C/C
Oxford University Press 1992, 320pp.
[#4822 ]
© 2015 by Fortuna Books (NZ).