ANGLING AND FISHING BOOKS

New Zealand and international angling writing.
Fishing for sport, pleasure and food.
Fresh water coarse fishing, fly-fishing and salt-water shore based and deep-sea, big-game fishing.

All these fortunabooks.com prices are in New Zealand dollars.
BYRNE Jack

Salmon Country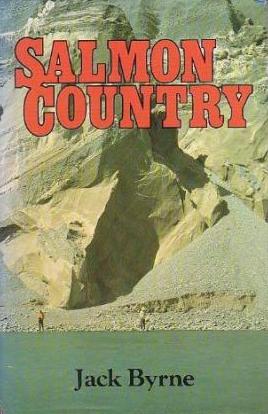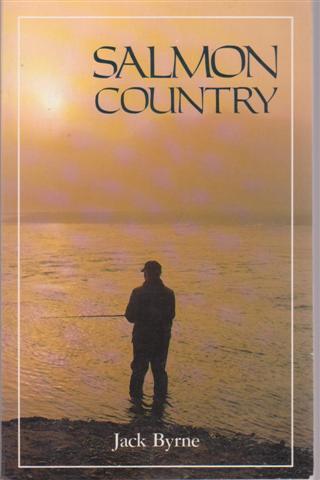 Salmon sport fishing in New Zealand, covers all aspects of recreation and conservation, management and ecology etc, as well as cooking!
VG hardback in VG dust jacket with slight fade to spine, otherwise near fine copy.
$20 C/C
Collins 1980 first edition, 174pp + plates. ISBN0002169754
[#1999 ]
VG softback, sewn binding.
$15 C/B
Collins 1989 revised and expanded edition, 1584pp + plates. ISBN9781869500108
[#3253 ]
DRAPER Keith
Trout Flies in New Zealand
VG+ VG+ gift inscription to fep.
$50 C/C [HNT 12]
Reed 1971 first edition hardcover, 182pp + plates. Essential reference for NZ trout flies. ISBN 058900655X
---
DRAPER Keith
Tie-a-fly! Illustrated manual for the home Tier
G worn wrappers, some foxing and soling.
$9 B/$5 internationally [Item# 239 HNT]
Tackle House 1973 first edition stapled wrappers, 40pp. Illustrated with drawings and some photos. Wet flies, streamers, dry flies, nymphs. Angling tips by a Taupo fisherman.
---



DRAPER Keith

Angling in New Zealand

first edition
VG DW lightly sunned to spine $20 C/C Reed 1978 first edition hard cover, 151pp + colour plates, B&W in text. A complete guide. ISBN 0589010948 [# 1442 fishing ]



DRAPER Keith

Mr Hundred Per Cent, Fred Fletcher's Taupo Tales

angling
VG- G+ small area white out to fep, small name to half title, DW taped tear to rear panel small splits to edges $20 C/B Reed 1969 first edition hardcover, 148pp + b&w plates. Draper finished this book off after Fred Fletcher passed away before they finished it together. Reminiscences and yarns about fishing and hunting on and about New Zealand's Lake Taupo. ISBN 589000616 [# 1593 fishing ]

FERRIS George
Fly Fishing in New Zealand, a complete and comprehensive work on fly fishing.
VG signed by author to fep, lightly handled boards.
$45 C/C [HNT 5]
Heinemann 1954 first edition cloth, xv 242pp+ plates. Signed in ink [Best Wishes | George Ferris | Dec 1954].
---
FORRESTER Rex
Trout Fishing in New Zealand

VG VG lightly sunned DW spine.

$30 C/C [HNT 10]

Whitcoulls 1979 first edition hardcover, 207pp.Complete guide to New Zealand trout fishing from habitat, equipment and technique, to preparation of fish for eating or smoking. ISBN 0723306125




KNOW THE GAME series

Angling

hard cover with original wraps bound in
VG $8 B/B Educational Productions Ltd 1956 reprint, green cloth boards, plain endpapers followed by complete booklet, 36pp [# 1632 fishing ]

ORMAN Tony
The Sport in Fishing
VG+ VG small chip at head of lower DW joint, light vertical crease to lower panel.
$20 C/C [HNT 11]
Reed 1979 first edition hardcover,x 152pp + palets. Trout fly fishing as well as sea angling in New Zealand waters. ISBN 0589011979
---



PARSONS John

A Taupo Season

A Bedside book of Trout Fishing in New Zealand
VG+ VG+ one small nick tail of DW spine $20 C/C Collins 1979 first edition hard cover, 227pp + colour plates. Angling ISBN 0002169452 [# 906 fishing]

SUTHERLAND Temple
Maui and Me
A Search for a Fisherman's El Dorado SIGNED COPY
VG G+ DW worn to edges split at the spine ends of the joints, slight chipping loss at tail of DW spine, short tear at top spine corner of lower DW panel.
$45 C/C [HNT 7]
Reed 1963 first edition hardcover, 234pp + plates, signed 'Best wishes Temple Sutherland " at top of title page. Angling in New Zealand.
---
WEBBER E C illustrated Nevile LODGE
You should've been here on Thursday
VG G DW sunned, rubbed edges, label lift to cover, pencil name to fep.
$10 B/B [Item# 229 HNT]
Reed 1061 first edition hardcover, 143pp illustrated throughout. Humour based around fly fishing by New Zealand author and cartoonist.
---
WILSON John
New Zealand Fishing Companion
VG- small damp ripple lower corner front pages.
$10 C/C [Item# 243 HNT]
Random Century 1990 softcover, 376pp + colour photos and illustrations in the text. ISBN 1869410904
© 2015 by Fortuna Books (NZ).