Charles Scribners 1969 cloth, 697pp + plates. Large heavy book. Edition= A-3,69[C]
BENNETT Daphne

King Without a Crown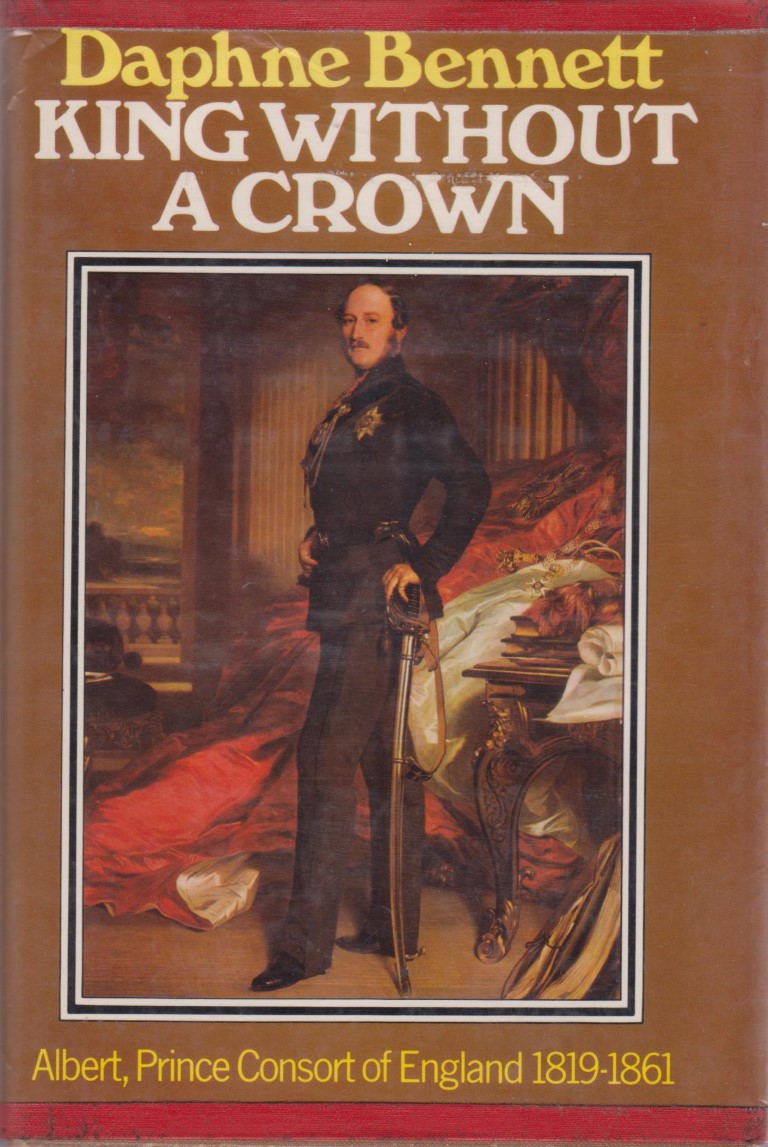 A biography of Queen Victoria's husband, Prince Albert of Saxe-Coburg and Gotha, Prince Consort of England 1819-1861.
ISBN 0434061158
British monarchy, nineteenth century, 19th, German

VG cloth hardback in VG dust jacket under plastic sleeve.
$15 C/C
Heinemann 1977 first edition, xvii 430pp.
[#5035 ]





DEVAS Nicolette

Susannah's Nightingales

a companion to Two Flamboyant Fathers
VG VG $5 B/B Readers Union 1979 hard cover, 184pp + plates. Author investigates her French Quaker ancestors. [# 1023 biography]



DU MAURIER Daphne

The Young George Du Maurier

a selection of his letters 1860-67
G+ light handling soiling and minor handling wear to boards, lacks DW $9 C/C Peter Davies 1951 first edition cloth, xxi 307pp + col. port. frontis. [# 1342 biography]



FITZGIBBON Constantine

The Life of Dylan Thomas

book club edition
VG VG DW lightly faded or soiled $10 C/C Readers Union 1966 hard cover, ix 422pp + plates. [#2012 biography]


FRANQUIN

The Eyes Have It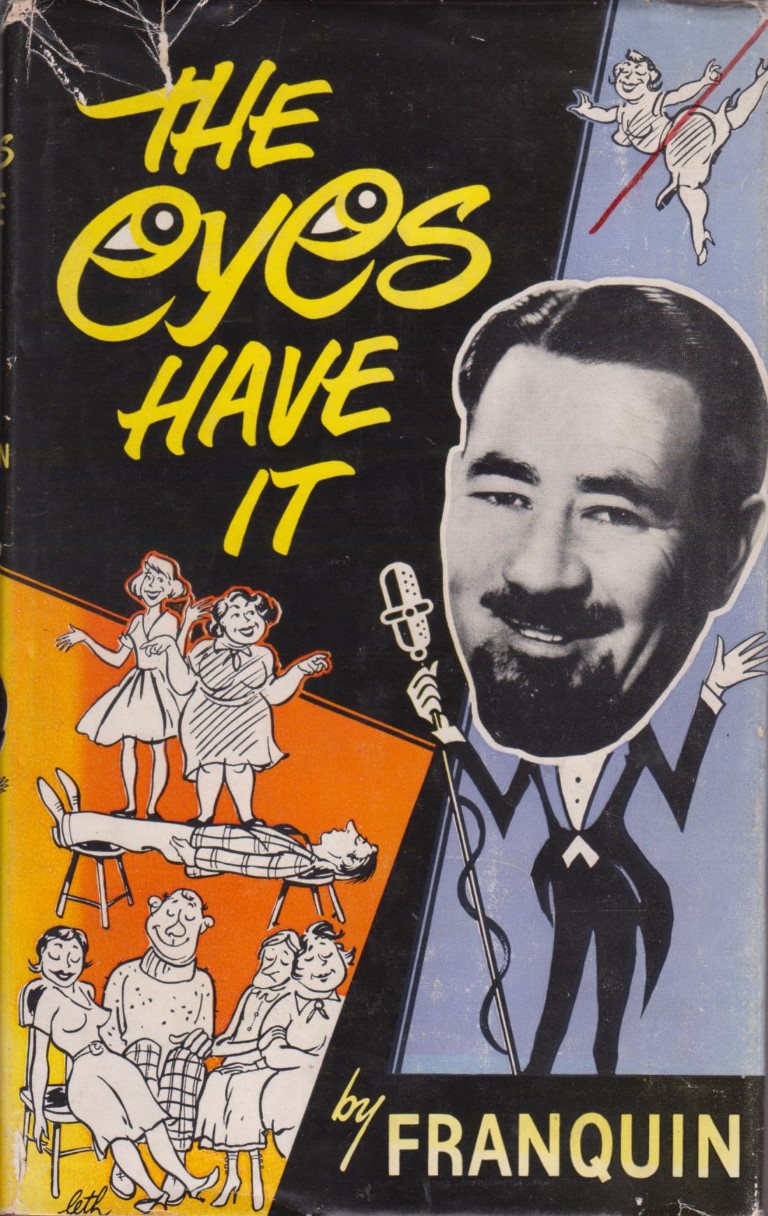 Autobiographical memoirs by the famous Australasian stage magician, who also wrote a book on how to beat insomnia.
stage magician, magic, entertainment, Australia

VG- hardback in VG- dust jacket.
Dust jacket has a few minor edge tears and small red marker stripe at top right corner.
First two pages of book clipped at top corner and with red marker stripe showing to corner of first page and corner of title page.
$15 C/B
Angus and Robertson 1957 First Edition, 206pp
[#5151 ]





GRUBER Frank

Zane Grey

A Biography
G+ foxed edges, some wear, stamps to first page $5 A/A Belmont Tower 1970 first pb edition ISBN 055512815195 [PB# 1137 biography]



HARRIS Frank

My Life and Loves

Five volumes in one complete and unexpurgated
VG old price label top corner, book seller stamp to title page. $8 C/C Corgi 1970 paperback 1070pp. Memoirs, at times erotic of famous literary promoter and bohemian, Harris associated with many early Twentieth Century literary giants ( Ruskin, Matthew Arnold, Oscar Wilde, Maeterlinck, Kipling ). Also a good insight into the general international state of culture at the time. [PB# 64 biog (2 copies)]



HOPE Bob

Have Tux, Will Travel

Cardinal C-205
VG small split tail of lower joint, faint corner crease to upper wrapper $7 A/B Pocket Books 1955 first edition paperback, 305pp + adverts. Illustrated in line. Bob Hope's autobiography [PB# 747 biography performing arts humour vintage paperback]



HOUGH Richard

Captain James Cook

A Biography
VG sunned spine $8 A/B Coronet 1995 pb, xx 492pp+ plates ISBN 0340617233 [PB#1145 biography]


KENNARD Sheila and Harold MUSSON

Sky Full of Stars
Penpals Across A Century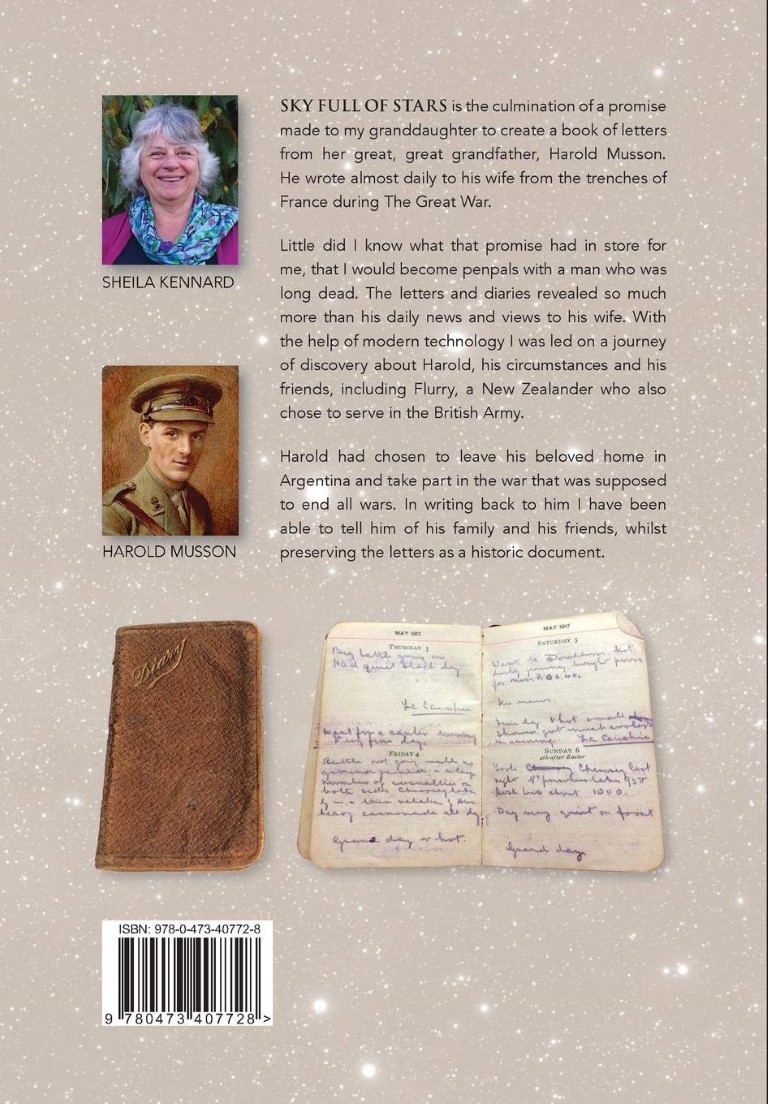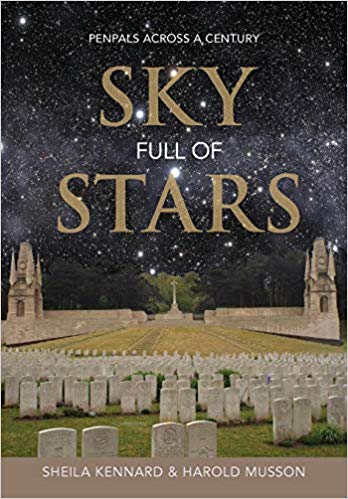 A book of letters from, Harold Musson, who wrote almost daily to his wife from the trenches of France during The Great War.
Harold had chosen to leave his home in Argentina to take part in the war.
The letters and diaries reveal much more than his daily news and views to his wife, and with the help of modern technology Sheila discovered more about Harold, his circumstances and his friends, including Flurry, a New Zealander who also chose to serve in the British Army.
In the book Sheila "writes back to him", to tell him of his family and his friends, whilst preserving his letters as a historic document.
ISBN9780473407728
ww1, wwi,

VG softback
$35 B/C
The Copy Press, Nelson, 2017, 379pp.
[#4231 ]





LOTTMAN Herbert

Colette

a life
VG name and address to first page $10 C/C Minerva 1991 paperback, 344pp + plates. ISBN 0749398035 [# 1032 biography]


MACCARI Daniela Edited by Therese PICKARD

A Nun Always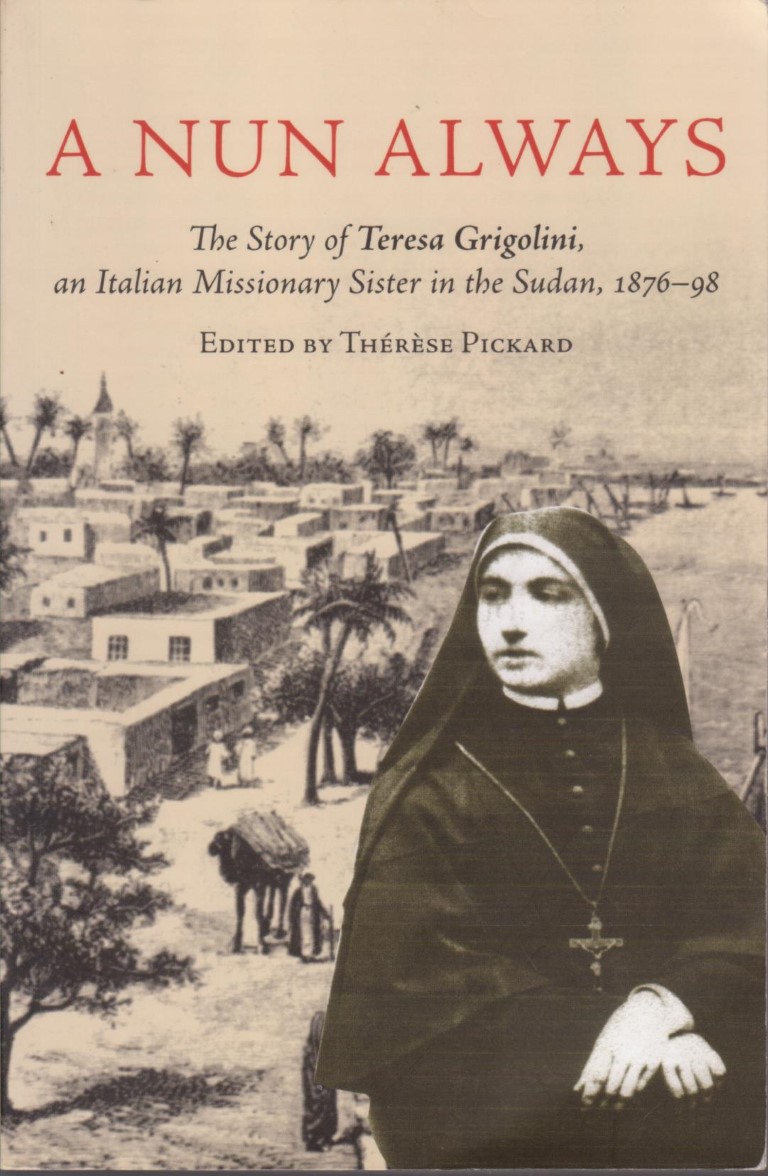 The Story of Teresa Grigolini, an Italian Missionary Sister in the Sudan, 1876-98.
Sister Teresa Grigolini was captured by the Islamist Mahdists in 1882, and with others of her community became a slave, constantly abused and threatened with death.
Some of them died in these appalling conditions, but no threat could persuade them to give up their faith as was demanded constantly of them.
The personal and tragic life events of Teresa Grigolini occur at the time of the rise of the Mahdists against the long and oppressive rule of the Sudan by Egypt, supported by English colonial interests, the 1885 fall of Khartoum, and eventually the Battle of Omdurman in 1898, and the re-taking of Khartoum and the Sudan by Kitchener's Anglo-Egyptian army.
In 1898 the remaining few of the missionary captives were freed after sixteen years in captivity, but life for Sister Teresa had changed forever.
Her story has been pieced together from her own and other letters, documents which enchant, edify, shock and sadden, but ultimately leave the reader with spirits raised for the love, strength and commitment of a remarkable woman.
ISBN 9781877399640
Originally published as: Tutti sapevano che ero stata suora.
19th century, catholicism, missionaries, Mahdi, islam, jihad, slavery, Women missionaries, El-Obeid, Rahad

VG softback
$45 C/B
Dunmore Publishing Limited 2012 first edition, 214pp.
[#5120 ]





MASEFIELD John

Grace Before Ploughing

Fragments of Autobiography
VG VG DW has thin line scored across front $8 C/B Reader's Union 1967, hard cover, 90pp[# 1545 biography ]


MAXWELL Trudi

Diary of a Female Wrestler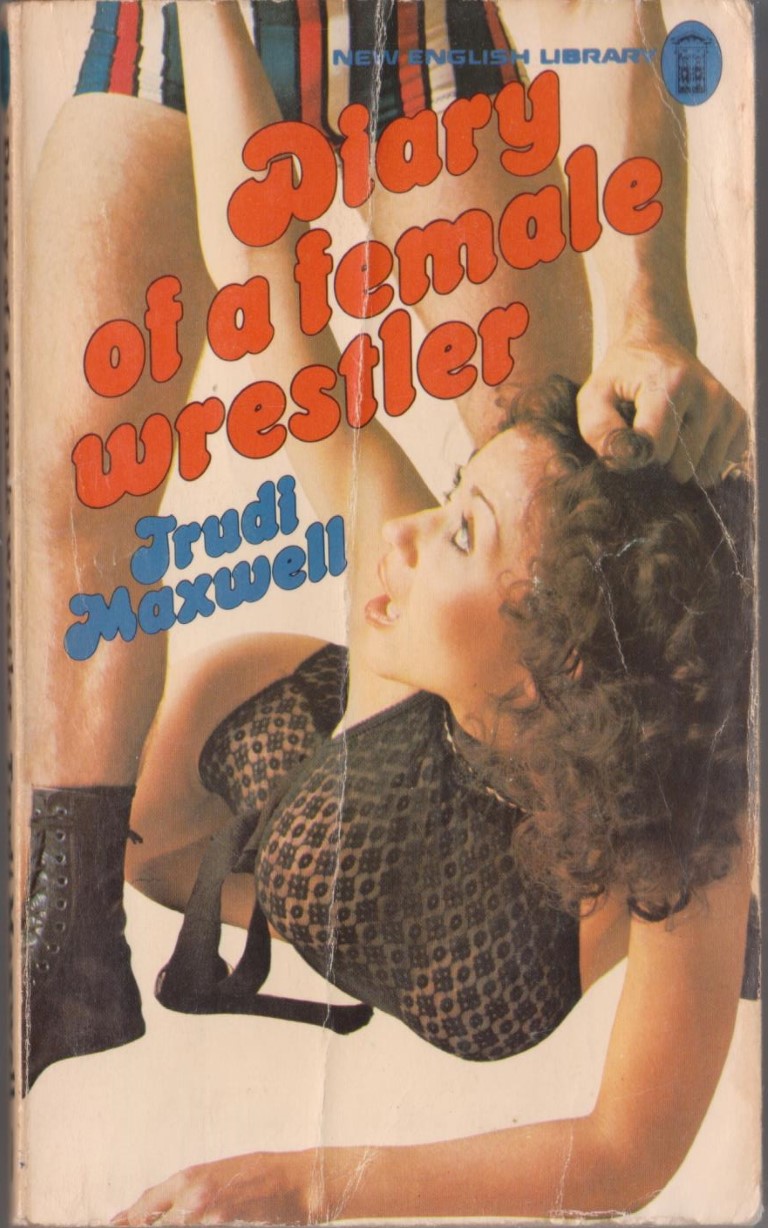 When her wrestler father left Trudi and her mother for another woman, Trudi had to take up where he left off, becoming a wrestler to support herself and her mother.
Here she recounts the seedy, predatory world of British wrestling, and her sexual experiences with the men and women she encountered.
ISBN 0450027686
British, female wrestler, memoir, pulp

G+ paperback
$20 A/B
New English Library 1976 first edition, 126pp.
[PB1708]





MURRAY Nicholas

World Enough and Time

the life of Andrew Marvell
Fine in Fine DW $25 C/C Little Brown 1999 first edition hard cover, 294pp + plates. ISBN 0316648639 [# 1440 biography]



NICOLE Christopher

The Secret Memoirs of Lord Byron


VG- VG- sunend spine of DW $10 C/C Michael Joseph 1978 first edition hard cover, 416pp. Claims to be from a discovered manuscript in Lord Byron's own hand. ISBN 071811731X [# 1022 biography]



O'CONNOR Richard

Jack London

A Biography
VG- 20cm split gouged from head of upper joint, lacks DW otherwise tidy $10 C/C Victor Gollancz 1965 first edition hard cover, 430pp. [# 1359 biography]


ORIGO Iris
War in Val D'Orcia, a diary
A diary of civilian life in wartime Italy during the 1940s.
VG- minor age browning to covers and closed edges
$10 A/A
Penguin 1956 first edition paperback, 221pp. Penguin 1145. [PB1420 biography ]
PARSONS Captain Edward

Bible-Back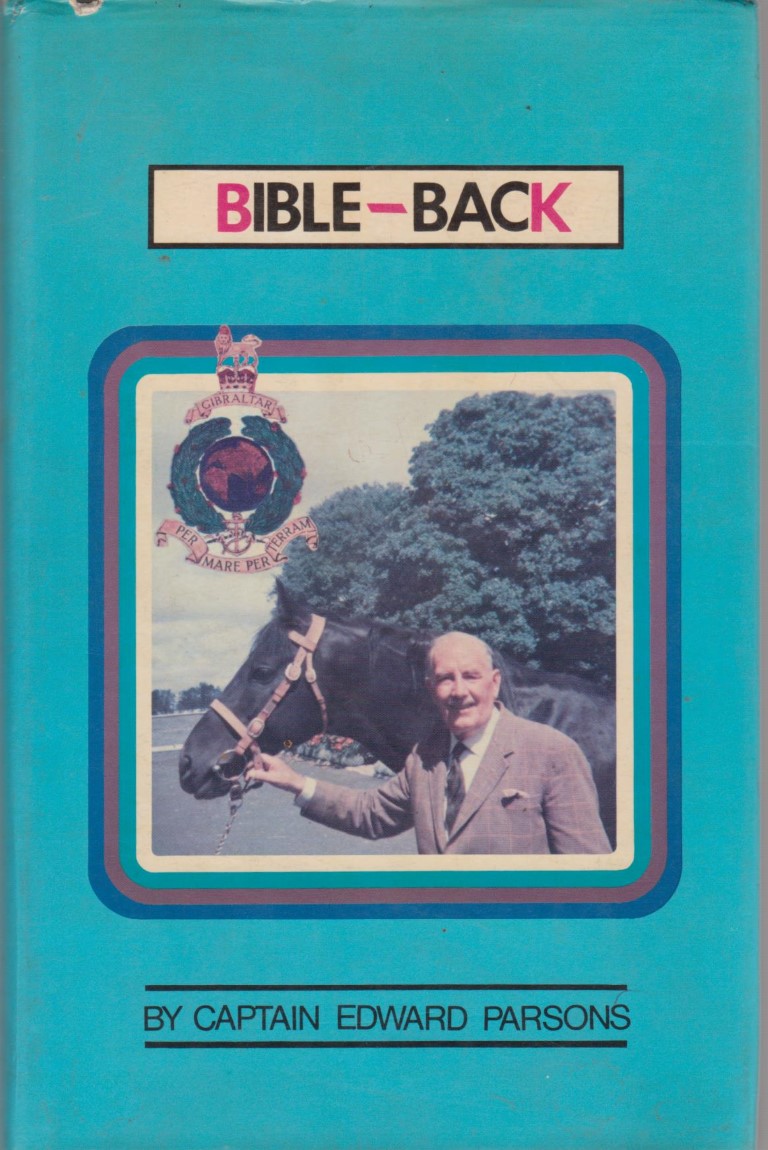 Autobiography of a long term member of the Royal Marines, born in Burwash, Sussex, and emigrating to New Zealand after WWII.
RNZN, Royal Navy, biography

VG hardback in VG dust jacket. Inscription to free end paper.
$15 C/C
Dai Nippon Printing Co. (1970) first edition, xviii 223pp.
[#4396 ]





POWELL Dilys

The Villa Ariadne

Crete
VG VG $8 C/C reader's Union 1974 first thus hardcover, 252pp Printed on newsprint.[# 1374 biography]



SAVA George

A Surgeon in New Zealand


VG VG light wear to DW and pen inscription to fep $5 C/C Faber 1964 first edition cloth, 221pp [#1867 biography]

SHAW George Bernard
[George Bernard SHAW] WILSON Colin

Bernard Shaw, a reassessment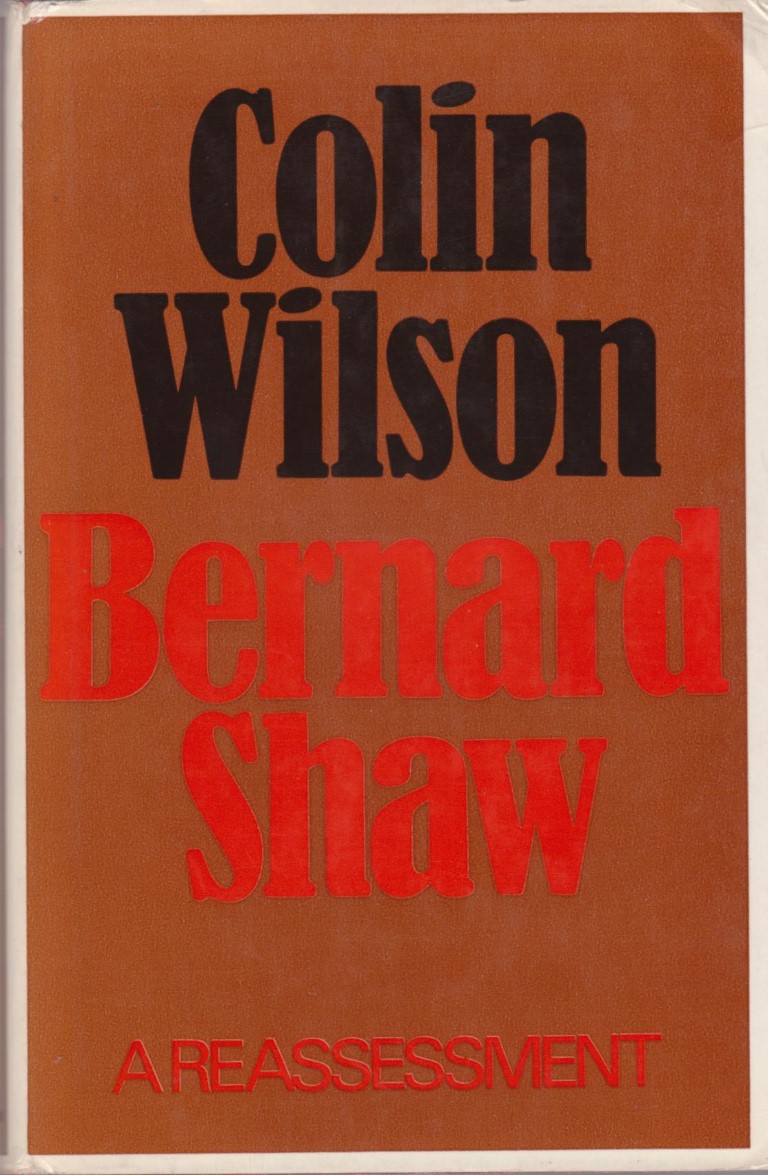 A biography of George Bernard Shaw the man, his ideas, his work and his influence.
ISBN 090980107
British literature, theatre, playwright, GBS, Irish, criticism
VG hardback in VG dust jacket.
$35 C/C
Hutchinson 1969 first edition, xiv 306pp.
[#5093 ]
[George Bernard SHAW] PEARSON Hesketh

GBS A Postscript
A follow up to Pearson's earlier biography of George Bernard Shaw.
British literature, theatre, playwright, GBS, Irish, criticism
VG hardback in a VG- dust jacket.
Jacket flaps trimmed to extreme vertical edges, call number to spine and small square cut from top right corner of rear panel, from a first edition ex-library copy but the book is not a cancel..
$15 C/C
Collins 1951 second impression, 192pp + plates.
[BIO 2 ]
---



SPENDER Stephen

World Within World

Stephen Spender's autobiography
VG G+ DW edge chipped with some foxing $10 C/C Hamilton 1951 first edition cloth, ix 349pp + frontis port. [# 1353 biography]



THOMPSON Hunter S.

Fear and Loathing in Las Vegas

Gonzo Film cover art
FINE $10 C/B Vintage 1998 paperback, 205pp. With illustrations by Ralph Steadman. ISBN 0679785892 [#2159 biography]



UNDERHILL Evelyn edited by Charles Williams

The Letters of Evelyn Underhill


G+ light edge rubbing, old price and name to fep $10 C/B Longmans 1945 reprint, cloth, 343pp. Includes some of her correspondence with C S Lewis. [# 1254 biography]

In 1949 Bryan Todd met Walter Haensli in Sun Valley Ski resort in the USA, and persuaded him to come to New Zealand to look for a skiing area.
Haensli recommended Mt Ruapehu and founded a ski club, ran a ski school at the Chateau Skifields (Whakapapa Ski Area) from 1949-51.
ISBN 0473060264
skiing, new zealand ski fields, Swiss, memoir, biography
VG softback SIGNED by author to title page.
$45 B/B
Fire and Ice Publications 1999 First edition, 86pp.
[#5213 ]
© Fortuna Books (NZ).