ASSORTED WORKSHOP MANUALS FOR CARS, BIKES AND TRUCKS

Manuals for self-repairing automobiles, including Haynes, Gregorys, and manufacturers own publications.
Minimal description these are all tidy copies unless noted otherwise.
Most items usually ship within New Zealand for NZD $7.50 for one or a few books,
or for overseas please email for a shipping quote.
Condition is F =fine; VG =very good (may have name or bookseller stamp at front page etc) G =good (i.e. with some wear and tear or mentioned faults) etc. FAIR = reading copy only, complete but may have loose pages or oil and grease marking, tears etc..

All these fortunabooks.com prices are in New Zealand dollars, and there is a minimum order required of NZD$20 excluding postage.
HOLDEN HX-HZ V8

Gregorys No.178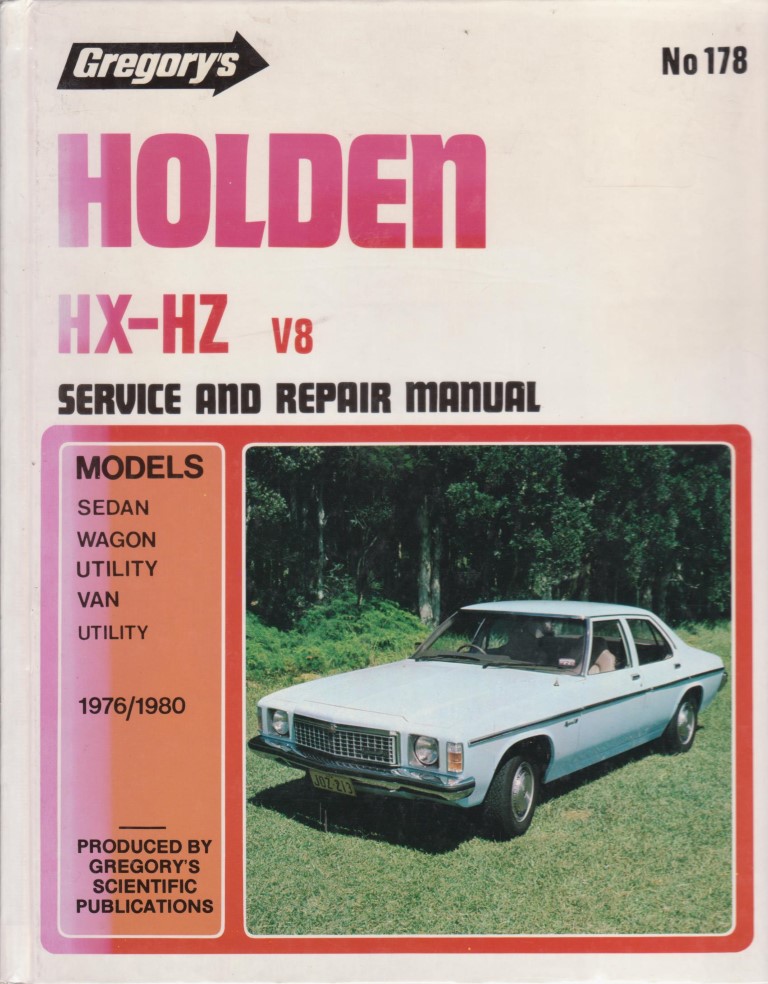 Service and repair manual for HX Sedan, Wagon, Van and Utility 1976-1977, and HZ Sedan, Wagon, Van and Utility 1977-1980
ISBN0855663898
Holden V8, gregory's

VG hardback with sunned spine, no dust jacket.
$35 B/C
Gregory's Scientific Publications 1991, 223pp.
[#3907 ]





MITSUBISHI

Sigma

owner's handbook
VG $5 B/B Mitsubishi Motors 1986 soft cover, 121pp [ MB5 1 1 604-A HY605005 ] various models covered by this 'glove box' hand book, email to see if it is correct for your model. [# 1107 auto manual]




© 2015 by Fortuna Books (NZ).